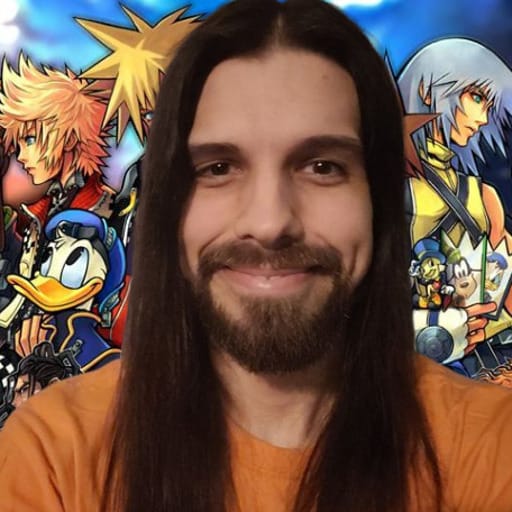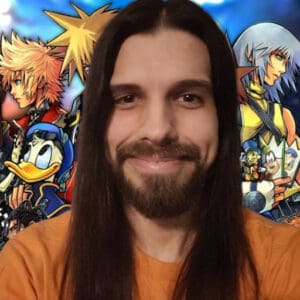 Latest posts by Trevor Abbott
(see all)
The number of people switching to veganism is increasing with the expanded awareness of what is present in our deceptively innocuous food sources. People are becoming more aware of the vast benefits of veganism and living a more sustainable and healthy life. It's relatively difficult to keep up with the lifestyle, and modern time tends to dump harmful garbage on us at every turn.
That's where the convenience of vegan subscription boxes comes into play, where you can get snacks that aren't filled with harmful additives and preservatives that the FDA remarkably considers "safe." Vegancuts is a subscription box service that takes things to the next level of excellence with expert curators who carefully source various vegan products worldwide!
Of course, the first concern for any vegan is quality food sent from trustworthy sources who meticulously craft each experience. The standard vegan or flexitarian diet can get a little bland occasionally, and a subscription box like Vegancuts is the perfect solution to spice things up and keep you on track toward your health goals without faltering.
It's essential to stimulate the pallet with new tastes as a vegan because your options are more limited. After trying this box, I can say with confidence that it's worth considering, and I'm your trusted reviewer with a passion for plants to help give you an idea of what to expect when you break the seal and dig in!
Bottom Line Up Front
Vegancuts is a viable subscription service that offers delicious vegan snacks tailored to your liking with consideration and care. They give various items, including snacks, drinks, & desserts, so you can get a taste of the trending foods around the vegan world.
Each month yields a different theme to keep things fresh and exciting, with approximately ten items per box to whet your appetite and encourage you on your vegan path to wellness. They are also engaged in offering makeup & beauty products. They emphasize being 100% cruelty-free and care about the well-being of their customers from the time they forge your box to when it's delivered.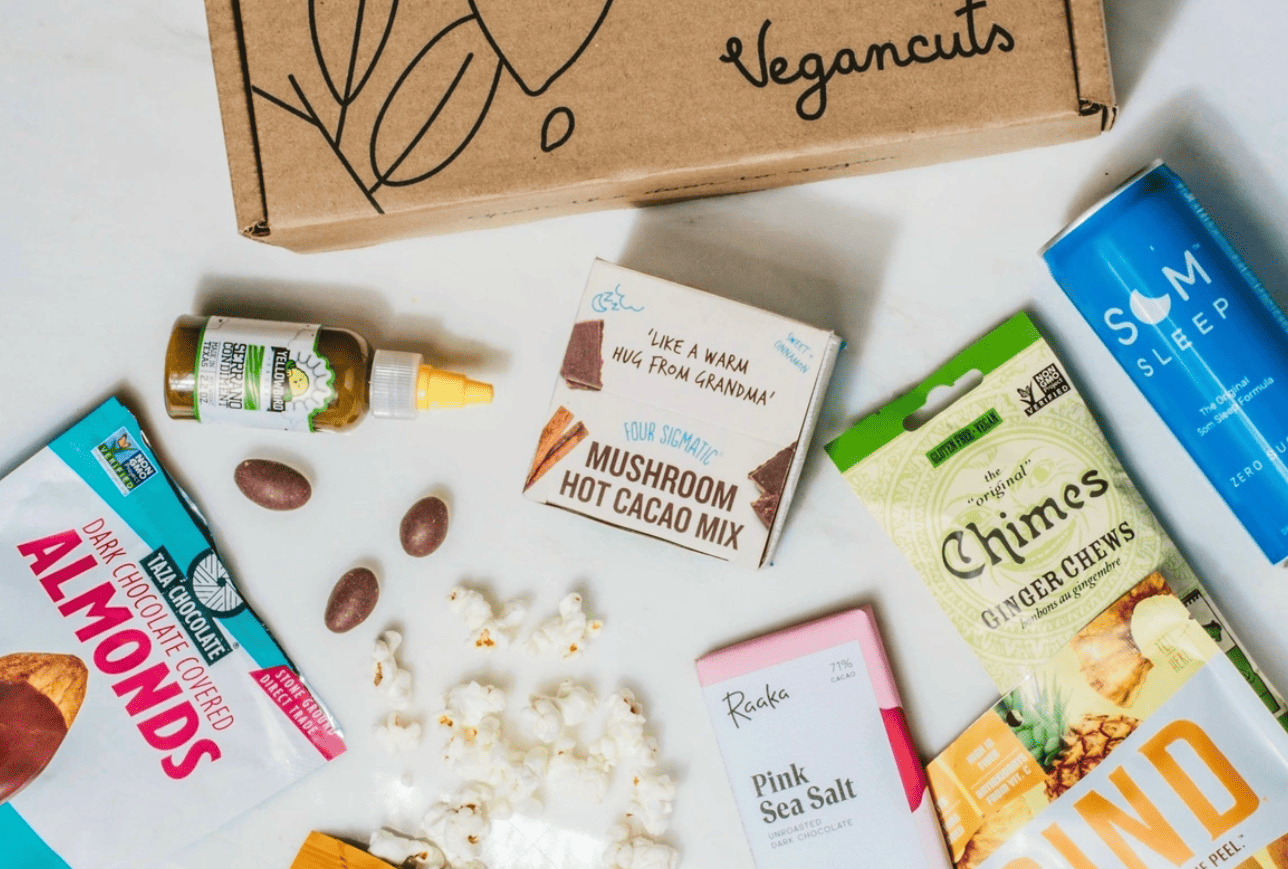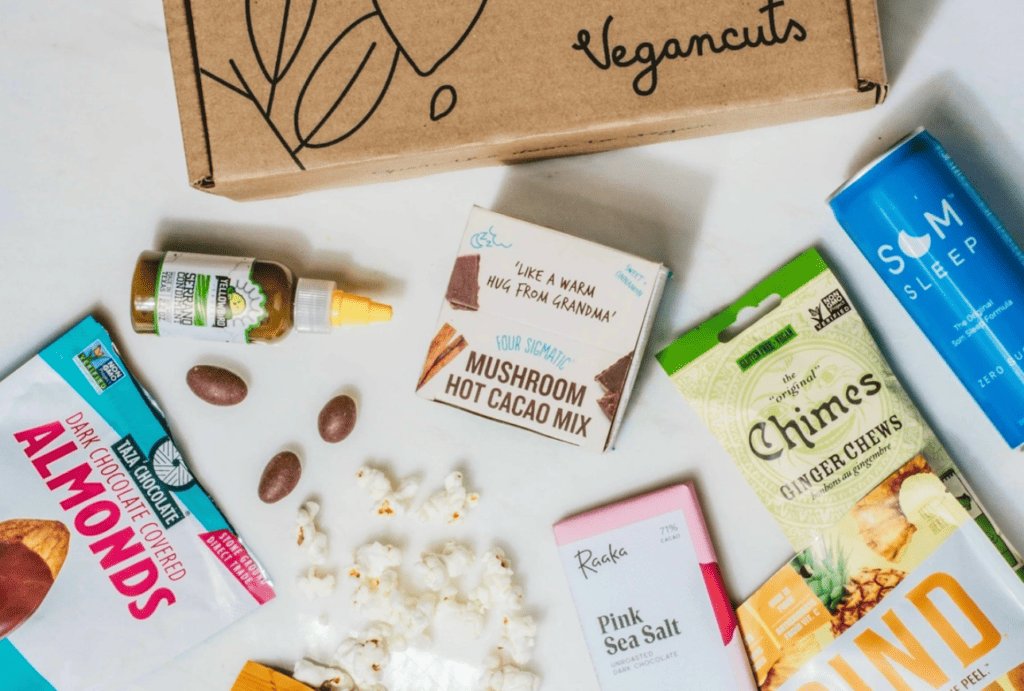 Key Features
A non-customizable box that contains a variety of vegan snacks, drinks, & desserts
Excellent customer service with fast response time and overall continuity month-to-month
Expert curators who do research and care deeply about your experience when crafting each box
Enjoy versatile themes to keep things interesting every month
Everything is tested, even the sugar, so you know they operate with integrity so you are guilt-free
Affordable and delicious, with flexible options for stopping if you need to
What Should You Expect to Pay?
So as with any product or service, you're probably pondering the price. Here I have outlined the various subscription options available to you. They are reasonable for all you get with each box; sometimes, you may even receive more than ten. You can choose these; going bigger will get you a better deal. As you can see, the 6-month is probably the best option available.
Monthly

subscription: $24.95

3-Month

subscription: $74.85

6-month

subscription: $134.70 (Most agreeable & popular option)
My Personal Experience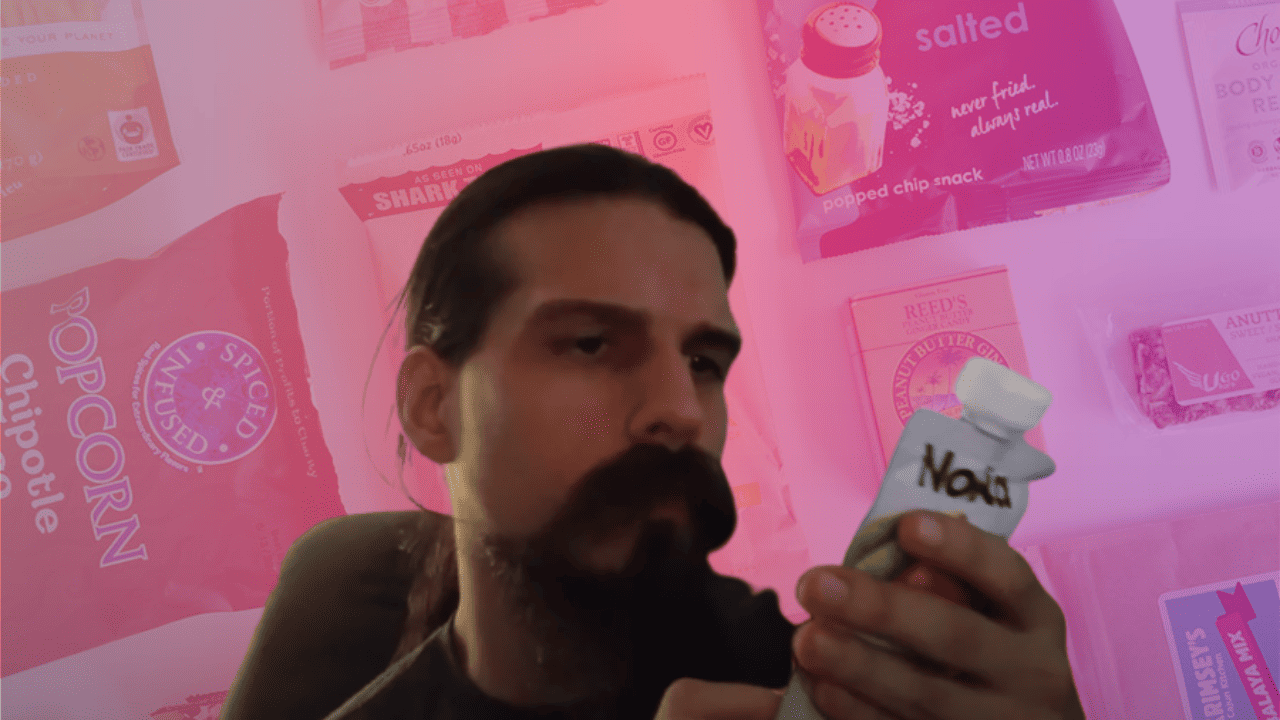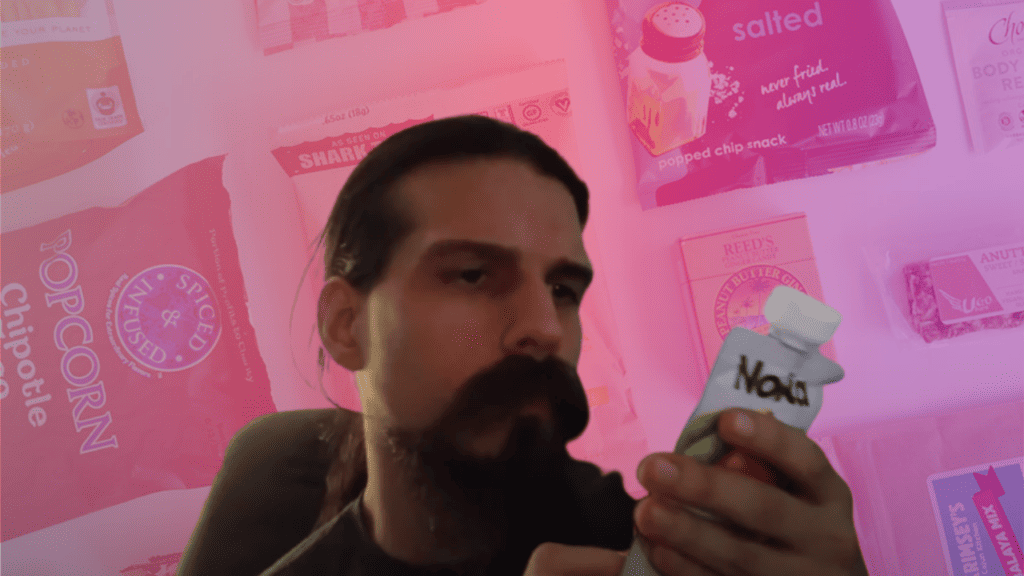 After trying Vegancuts, I understand why it's popular because most things I sampled were exceptional and compiled with the customer in mind. Right out of the gate, I appreciated the sustainable recycled packaging and intricate fun designs printed on the box. Vegancuts made a great first impression, and I felt my tastebuds were about to go on an epic journey. After trying a few snacks, I quickly realized how wonderfully refreshing it was to enjoy new items without guilt.
I was particularly impressed with the ingredients list because I'm obsessed with reading every last detail to ensure everything is up to par with vegan standards. The expert curators do an excellent job at selecting products with a high standard, unlike some of the other services. They don't just throw random vegan products in a box and send it to you. Instead, everything is meticulously chosen so you can have confidence with each renewed month.
After finishing the box, the package inspired me to purchase more of some of the products I discovered, and it's much easier to find them without digging yourself when they send them to your door. I was highly impressed with the quality control and felt comforted by their upfront and informative business approach. The snacks are delicious, and you also feel warm when discovering where your money is going!
Depending on the month, they are actively reaching out and using some money to rehabilitate abused farm animals and other worthy vegan causes. It's nice to give back and help support these endeavors because you're actively making the world a better place for the creatures that inhabit it. The presentation was highly organized; they even included a card with valuable information regarding their process and how you can take confidence in this subscription box.
What I Received From Vegancuts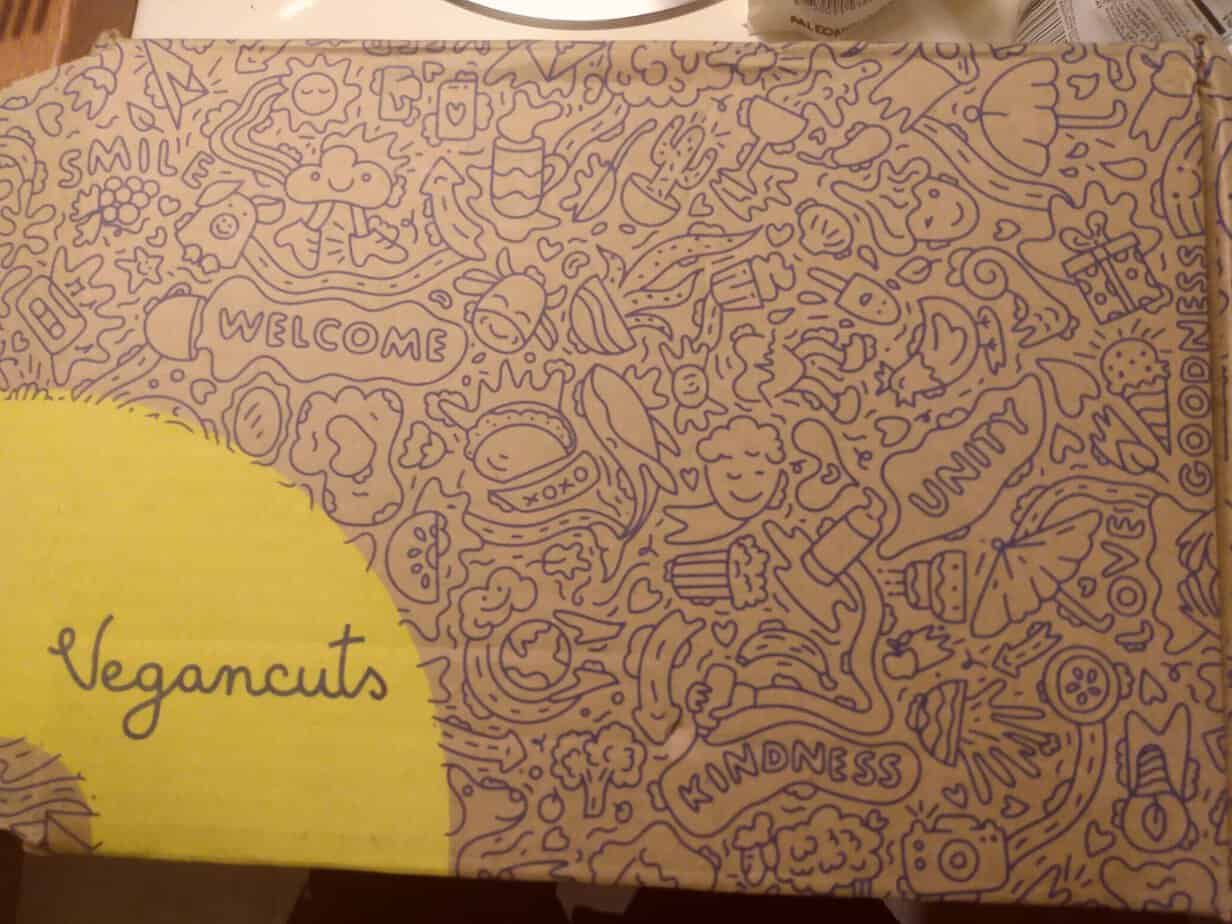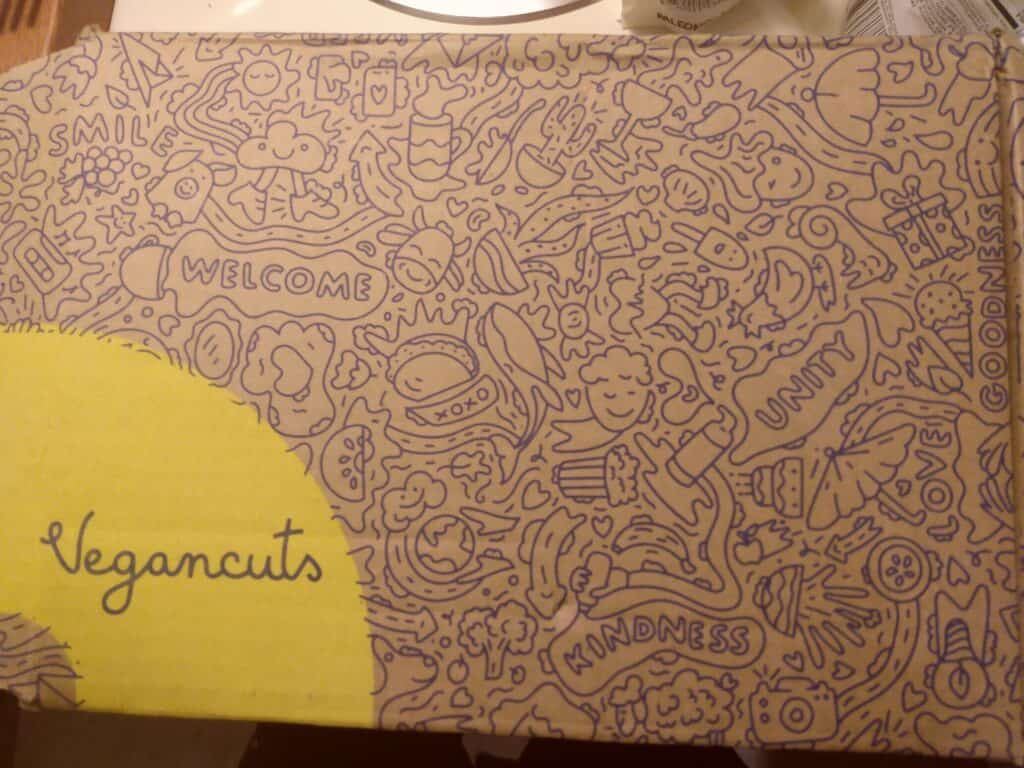 I didn't know what to expect with Vegancuts, as with any new subscription service or product, but I was pleasantly surprised with the amount of treats that catered to my sweet tooth without all the guilt accompanying it. I want to rave about a couple of products that stood out to me. Firstly, the Treatface Chocolate Brownie Fudgy was a most welcome dessert that packed a chocolatey punch with surprising superfoods and a delicious taste despite its small size.
Another treat I found exceptionally appealing was Emmy's Chocolate Coconut Crunch'ems, with the perfect balance between coconut and chocolate. These treats were gone within two days, and I didn't feel bloated or like garbage because they are incredibly pure vegan products with no insulting contaminants. Instead, I was full of sustainable energy and craved more! Below is the list of products I received if you want to try them yourself!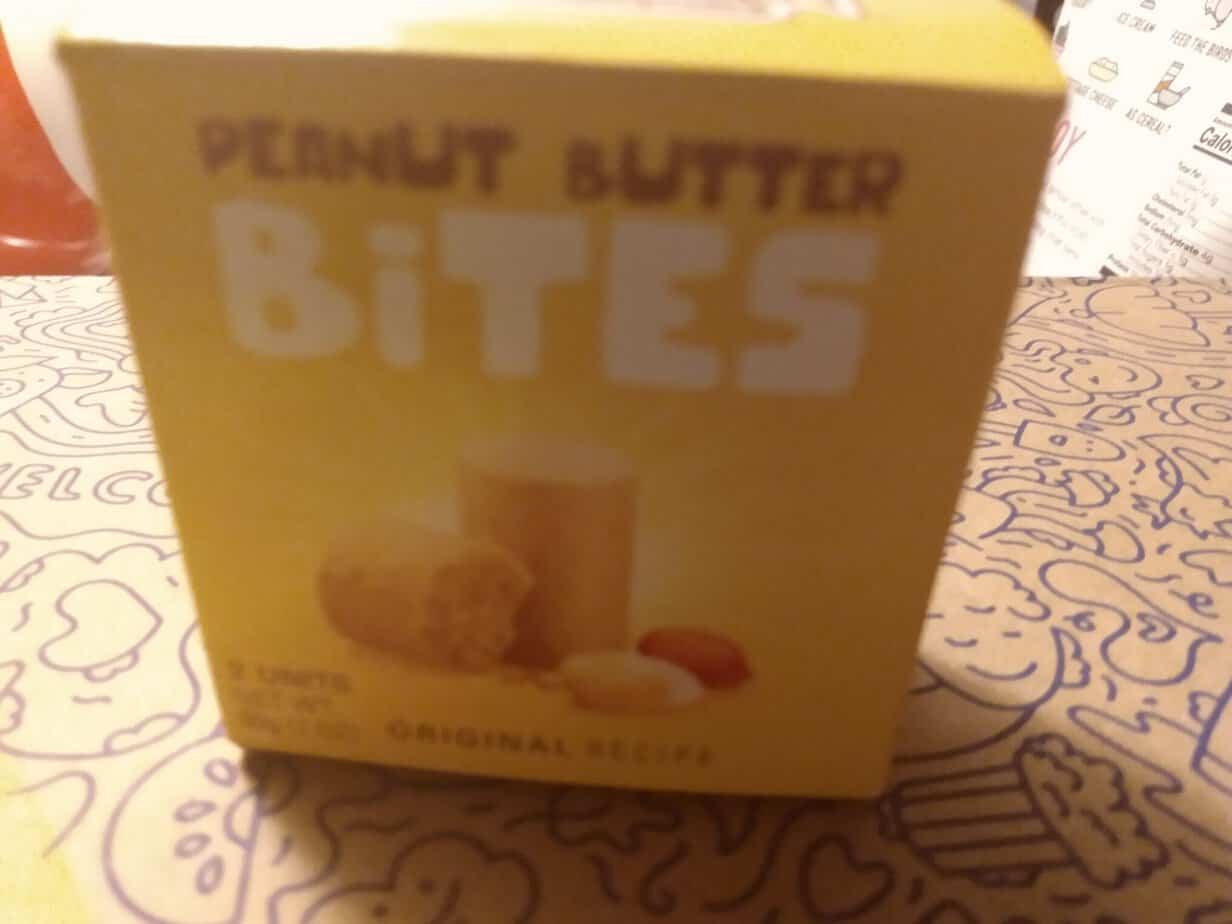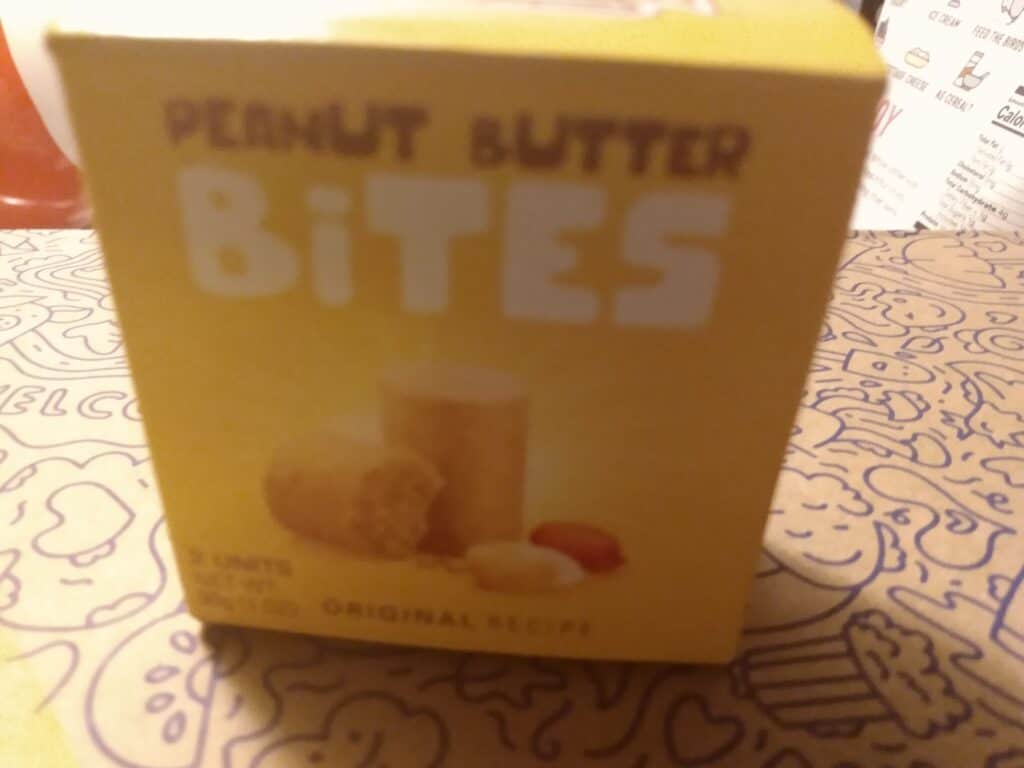 TreatFace Chocolate Brownie Fudgy
Noka Superfood Smoothie
Emmy's Chocolate Coconut Crunch'ems
Pasokin Peanut Butter Bites
Paleonola Grain-free granola
Kooshy French Toast Croutons
Nectar Essential Daily Hydration
Bakery Oats & Ancient Grains Probiotic Oatmeal
Bjorn Corn
Whoa Dough Cookie Dough Bar
Subscription Boxes Vegancuts Offers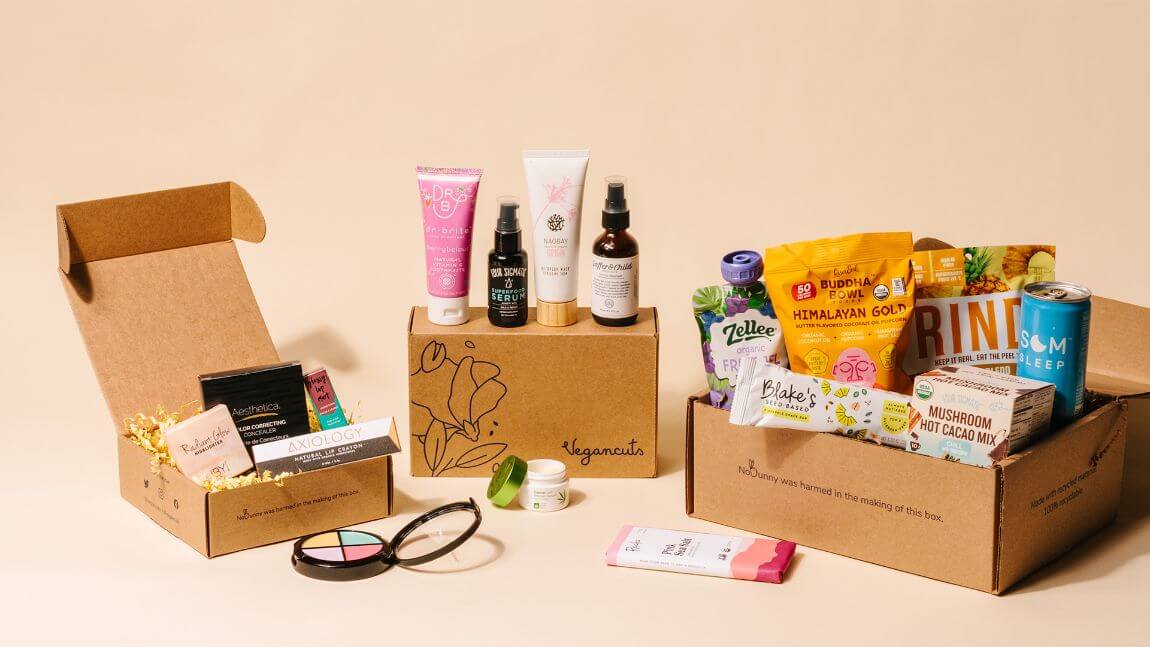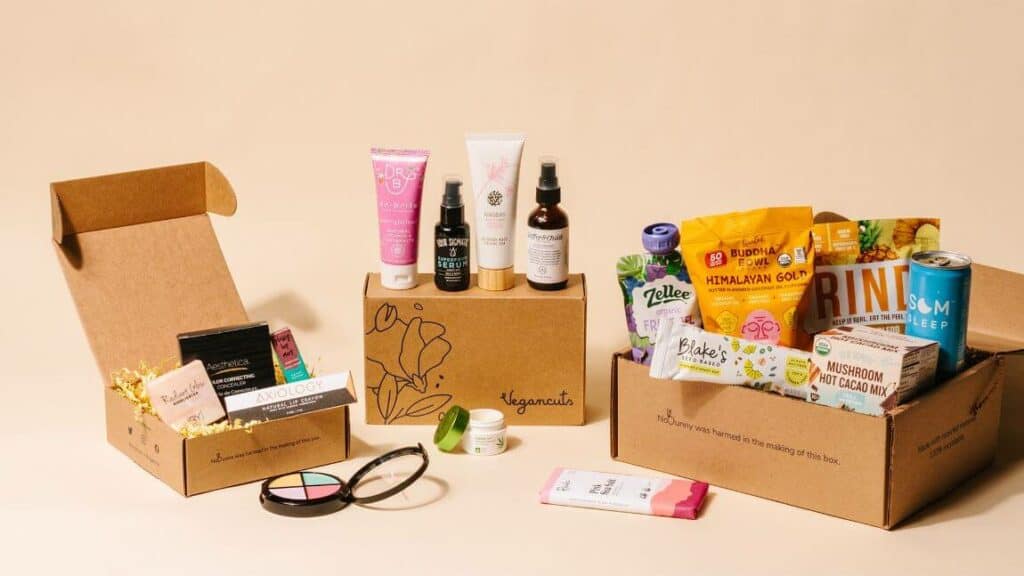 Vegan Snack Box
First and foremost, Vegancuts offers a snack box that stands out today with an assortment of randomized vegan snacks brought to you by curators passionate about selecting only the most suitable and versatile trending snacks that keep you healthy and fueled. Each month is different, with new themes.
For example, this month, they are featuring a box centered around returning to school or work to keep you focused and energized with deliciously healthy foods that invigorate the mind and engage you with prolonged mental activities. Plant-based living can be challenging because there are a lot of deceptive products.
The Vegancuts snack box ensures you're only getting the best so you can take confidence in your purchase. I could feel my body thanking me for enjoying plant-based snacks that contain superfoods and more vitamins. After trying it firsthand, Vegancuts is one of the best vegan subscription snack boxes on the market while operating with higher customer consideration.
Beauty Box
Aside from vegan food products, they also offer a beauty box worth checking out if you're tired of dealing with questionable ingredients that are all too common with typical beauty and "wellness" products. Contrary to your expectations, they don't give makeup in the box. Instead, this box focuses on skin and body care without harsh chemicals. The curators for this box operate with the same level of integrity as the snack box and help you nurture the outside of your body too.
Corporate Box
If you're a company looking for a healthy employee gift, the corporate gift box is right up your alley to satiate your employees with snacks that don't cut corners, only calories, and bad ingredients. They have a standard or oversized option for larger offices if you need to fill the needs of multiple people. This is a perfect way to introduce veganism into the workplace and give others a chance to enrich their lives with delicious plant-based snacks.
A Versatile Assortment Of Vegan Snacks

The aspect of Vegancuts that stands out the most to me is the impressive variety of snacks you get. It's perfect for a fast-paced lifestyle and opens your eyes to the possibilities. For instance, if you drink sugary soda frequently and order a subscription box, you might discover an alternative fizzy drink with pre or probiotics that will add more variety and help you kick the bad stuff for good. There are exceptional benefits to finding new vegan snacks; many can replace less-than-ideal eating habits that don't harm your short- or long-term health. Here are the types of snacks you can expect from the Vegancuts box.
Healthy pre-biotic fizzy drinks
Crunchy snacks for on-the-go
Soft nutritional bars with plant-based ingredients
Desserts that are packed with superfoods & nutrients
Pure alternatives that enrich your health
Various supplements for increasing wellness & alertness
Grain-free options & some gluten-free
Probiotic ingredients for a healthy gut flora
High-fiber snacks for improved digestion
High Nutritional Value & No Junk
Some companies claim to be healthy and vegan but still include harmful ingredients in their products, but not with Vegancuts. I noticed that each snack was packed with nutrients and gave a unique health benefit. Who would have thought that soda could be healthy?
Well, it's possible when you choose the right products, and they do it for you by considering the ones with high nutritional value. For instance, the TreatFace Fudgy Chocolate brownie has only 45 calories and 0 cholesterol, unlike harmful normal brownies from a box. The best part is it has less than one gram of sugar, one of the main culprits of disease, especially in the United States.
Most vegans are on a quest to uplift their lives through the power of food, but it can be problematic in today's world full of false promises and junk food disguised as healthy. With Vegancuts, I observed the nutritional information of every item and concluded that they are meticulous in their selection process, with your health at the forefront of importance. They take care not to include anything damaging to your health but also consider how the product is made.
For example, the Chocolate Coconut Crunch'ems I relished were made with five simple ingredients and were gluten-free. The sugar was reasonable at only seven grams, and I was floored there was only 10mg of sodium. Salt is another killer in today's world, and it was refreshing to see a snack that tasted great without feeling like I was swimming in the Red Sea.
Vegancuts Is 100% True Vegan & Cruelty-free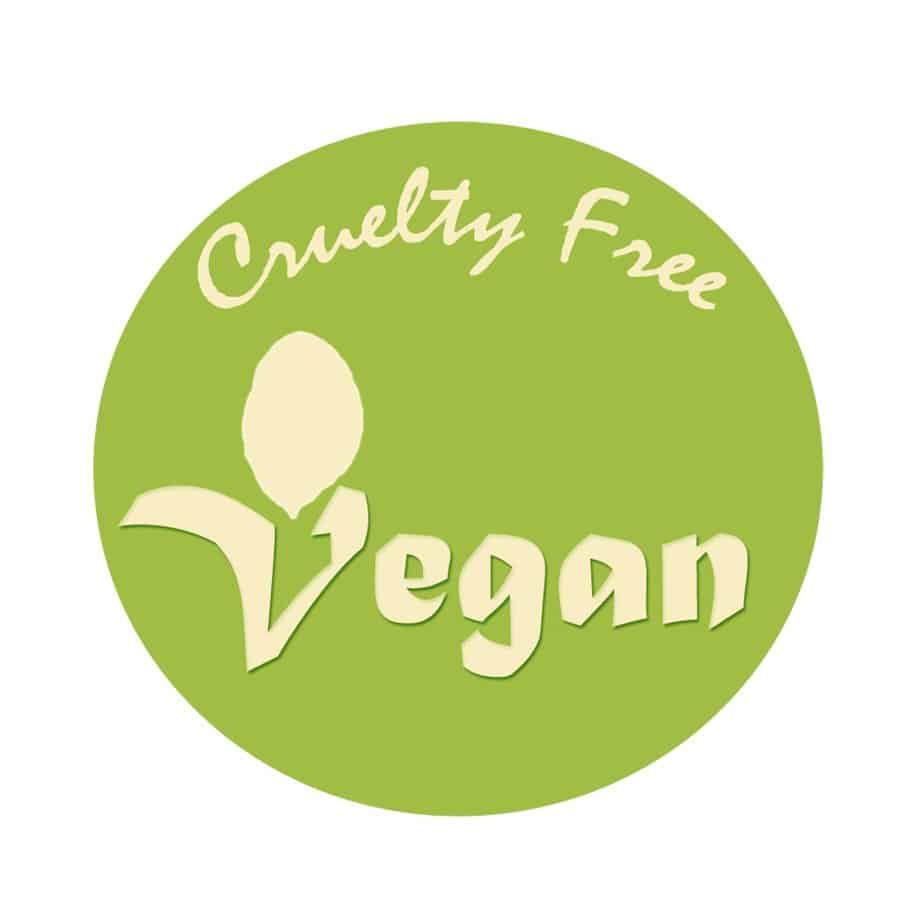 Reliability and transparency are essential when looking for brands you can trust, and trust me; it can be a pain finding suitable products when you start your vegan journey. You may even try snacks for a long time and not realize there are shady realities behind the pleasant packaging. Vegancuts is dedicated to giving you snacks that are 100% vegan and are guaranteed to be cruelty-free so that you won't have any guilt or anxiety. Their considerate curator, Lizzie, works meticulously to pack only certified vegan, organic products guaranteed to be cruelty-free.
The issue of animal cruelty is out of control and a central focus in the vegan world. You can't call yourself a true vegan if you don't care about how the product was made because all life on this planet deserves respect and to be treated with dignity. They are committed to supplying a snack box that's 100% cruelty-free, leaving no doubt in your mind regarding the snacks you consume. My conscience was at peace after testing it, which was reassuring. They are at the forefront of the cruelty-free world and have the inside information regarding which products are suitable for practicing vegans!
Flexible Subscription Options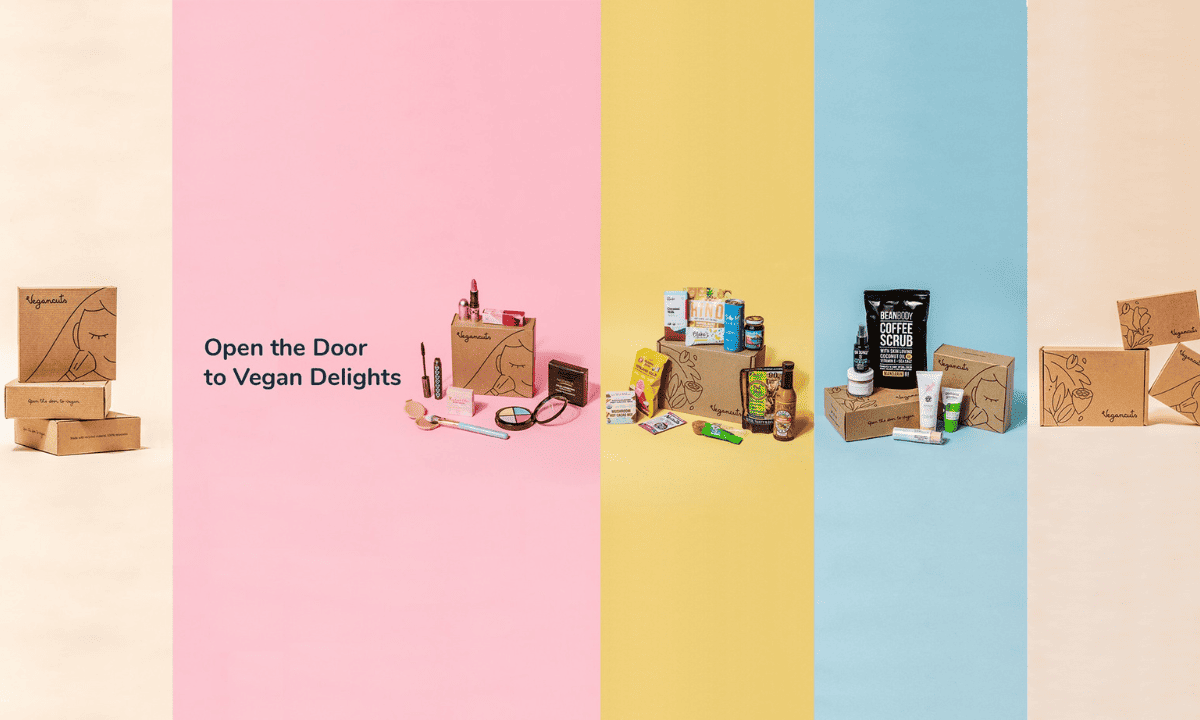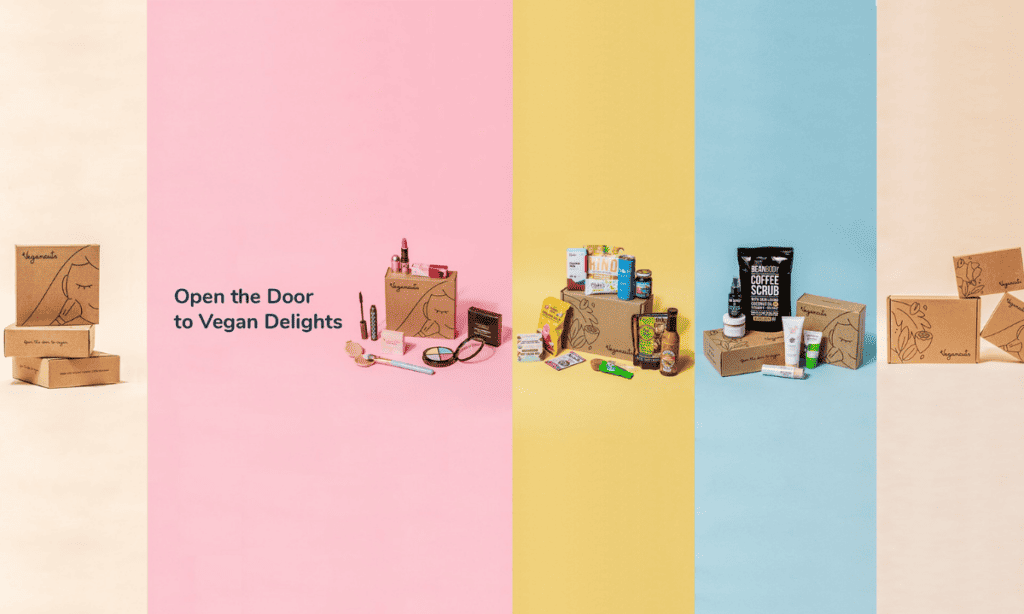 One of the benefits of ordering from Vegancuts is their flexible subscription options catering to your preference. The first monthly plan is great for testing out the box to see if it's suitable for your long-term needs. Naturally, it's slightly more expensive by a couple of bucks, but it's a plan that's easy to manage. The three-month subscription makes for an excellent gift and is a nice option. The six-month subscription comes with a discount if you feel confident trying Vegancuts for the long haul.
Overall, you will find flexibility in their subscription options to get started or have consistent snacks throughout the year to uplift your health to new heights while enjoying mouth-watering vegan snacks consistently. All purchases you make toward subscriptions are recurring charges with the option to prepay for a few months or pay month-to-month. You can expect your renewal to process on the 10th of each month, which will always match the advertised price.
Delivery Experience & Packaging
So let's talk about my personal delivery experience with Vegancuts so you can get an idea of what to expect after you order. I was very impressed with the art on the packaging and how the snacks were organized upon arrival. The box was sturdy and made with 100% recyclable materials, so there wasn't any damage except for one of the desserts being slightly crumbled during transit.
The box conveniently folds into itself, so you don't have to tear it open, and you can tell it was packed with care to give the best experience. Overall, I was very impressed with the delivery and packaging experience from Vegancuts because they took the extra steps to make my unboxing more enjoyable, and you'll appreciate it too.
The Cancellation Process
The cancellation process is pretty straightforward. Log in to your Vegancuts account and find your account details. Select the upcoming order option, and from there, click "order card details" to switch off the auto-renew feature. This will cancel any future charges for whatever subscription you wish. You will receive any boxes that are already paid. However, you won't receive any refunds for prepaid months. Once that subscription ends, it will NOT renew because of your cancellation.
Shipping & Pricing

Currently, they do not offer the ability to track your order on the website but are implementing it soon. Still, they offer you tracking through email at your convenience. Their shipping process ensures that you get the package as quickly as possible, but I'm spoiled with Amazon Prime, so it seemed pretty long for me.
Still, it will arrive reasonably, thanks to their bulk shipment dates. If you purchase a subscription box before the 10th of any month, the first shipment date leaves the facility by the 20th. The second bulk shipment date happens for those who have ordered a box any time after the tenth and will be guaranteed to ship by the 5th of the following month. A rule of thumb is that the farther you are from their location, the longer your package will take.
It varies, but they do their best to ensure you get it ASAP. International shipping can take up to six weeks, but 3-4 is more common. If you're in the United States, getting to your location won't take more than two weeks. Canadians expect to receive their package within three weeks of the completed shipping date.
Vegancuts Past Boxes For Perspective

Vegancuts tend to release boxes based on the season, which is an excellent idea because our cravings continually shift according to the weather. It's a wonderful way to keep things fresh and exciting with an appropriate box that feels right according to the time of the year with relevant snacks. The May box greeted customers with new spring vibes, light salty, and sweet snacks to kick off the warmer season. No matter the season, you will receive an appropriate and matching box.
Getting out again means you'll be around more germs, and this box conveniently supplied subscribers with immune-boosting superfoods to combat illness. It was the perfect snack box for a Spring picnic, and it's nice knowing they take the time to consider your needs instead of randomizing everything all year. A recent June box had some sweet and spicey options and snacks like the hibiscus fresca, GoMacro chocolate chip oatmeal bar, and protein-packed pasta to fuel vigorous outdoor activities.
Pros & Cons
Pros
The box caters to sweet and savory tastes with a variety of delicious vegan snacks to enjoy

Includes a convenient description card that details the whole package and gives you individual descriptions

You can restock your items and order more things that you find particularly tasty.

You can easily skip a month during the subscription, which alleviates pressure.

They operate with integrity and make sure everything you get is 100% vegan & cruelty-free
Cons
You don't have the choice to customize any of the boxes, but you can still choose your subscription.

There aren't any preferences regarding food allergies or customizing the package for special situations.

You must remember to cancel auto-renew on the dashboard if you wish to stop your card from being charged.

You may not like everything in the box, but trying new things and exploring popular vegan brands is still fun.

Some brittle items might arrive damaged, but that's just the nature of package handling.
Alternative Vegan Subscription Services to Consider

So if Vegancuts isn't your fancy after trying it out, you might like to consider alternative solutions to satiate your vegan munchies. Here are some different services worth looking into that might be a better option.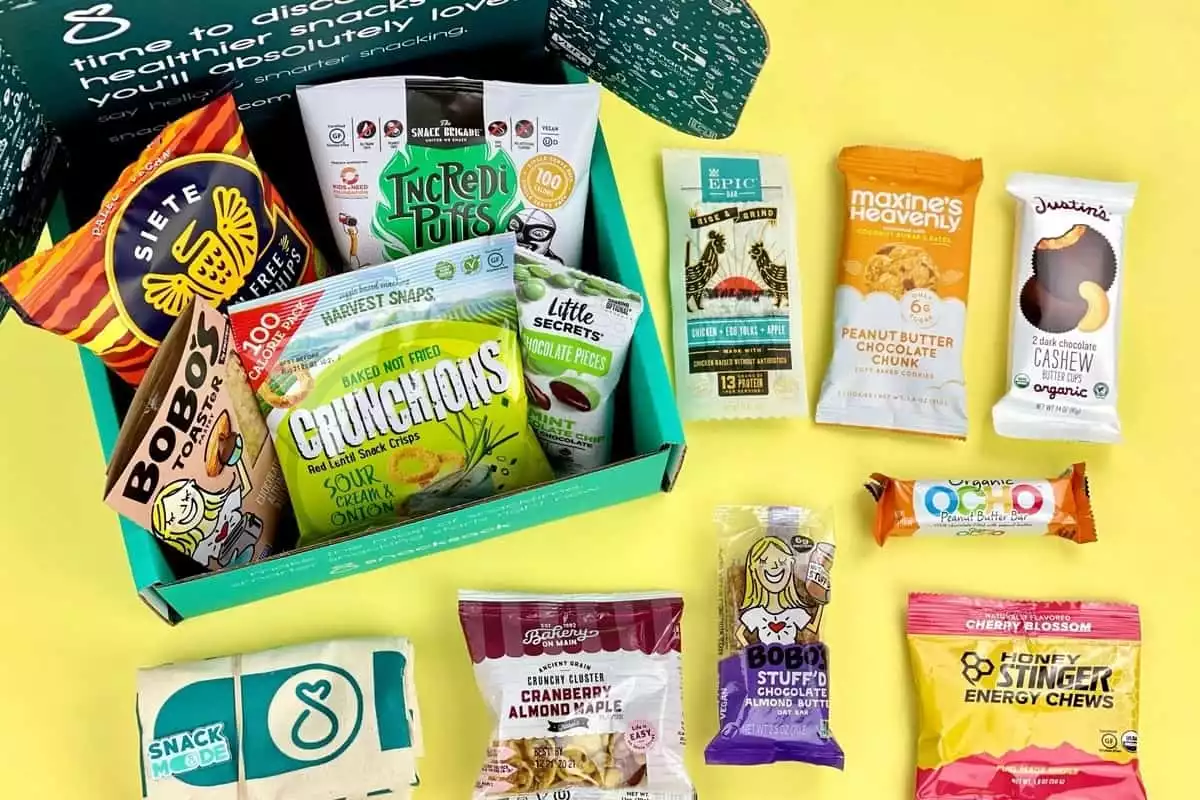 SnackSack Classic | Cratejoy
It's easy with SnackSack! This monthly discovery box helps you discover and enjoy healthier snack options. And to make it even more fun, each box is centered around exciting seasonal themes & flavors to try.
Get Started Now
We earn a commission if you click this link and make a purchase at no additional cost to you.
The Vegan Box:

This alternative box has the benefit of giving only gluten-free items if that's a dealbreaker, unlike Vegancuts

B'Bites Vegan Snacks:

This one is much lesser than Vegancuts in every way, but it's worth trying to get your hands on some new snacks that Vegancuts doesn't offer.
My Verdict On Vegancuts
Vegancuts Rating: 9/10
Overall, the Vegancuts subscription box was a gratifying experience with delicious snacks that graced my pantry and made me look forward to munching each day. I was highly impressed with some of the superfoods included and could feel the difference in my mood and body. Not only that, but the foods were delicious and had a refreshing taste. It's easy to fall into the trap where you eat the same routine, and since veganism already limits you, it's crucial to bring new things to the table to enhance your life and wellness!
Frequently Asked Questions
Question: Are all the foods from Vegancuts always dry and crunchy?
Answer: This might concern some with a more sensitive pallet, and the answer is that it varies. You don't know what you're getting, but you can expect a lot to be crunchy. Additionally, you will find soft bars and even oatmeal, which is easier for snacking. You'll get versatile textures when ordering this subscription box, but some might be too aggressive on the roof of the mouth. Healthier processed food tends to be harsher at times without additives. There are also drinks and drink mixes in these boxes.
Question: Is Vegancuts a subscription box worth considering for the long term?
Answer: You will discover many different flavors with this box because they are actively searching the vegan world for trending snacks so that you can stay in the loop. If you enjoy a pleasant surprise each month, this great subscription service can replace some of the less-than-ideal snacks from a standard grocery store. Some services throw their box together, but Vegancuts has professional box curators who bring the experience to another level and make it worth the investment to live healthier!
Question: Will you enjoy everything found in each subscription box from Vegancuts?
Answer: It's unrealistic to assume you'll like everything, but that's the nature of a randomized subscription box. You will enjoy most things sent, but certain variables may hinder your enjoyment of some items. An example for me was the addition of probiotics which I have had adverse reactions to. Even if you don't like something, at least you gain the experience of trying something new and potentially giving it to a friend to test if it's not your cup of tea.
Conclusion: Vegancuts Snack Box Subscription Is Healthy, Versatile, & Delicious
In summation, I didn't find any glaring problems with Vegancuts, and the experience was pleasant and satisfying from start to finish. After conducting the review, I ate most of the foods, which is a testament to their quality and superb taste. They offer many options, and you will notice each month is different & interesting. This box is worth the investment if you're looking for something sustainable for the future and don't want to shop as much at the store for less-than-ideal snacks. Instead, you can leave it up to their expert curators to assemble an exceptionally high-quality vegan treat box.
Additionally, you'll be more informed regarding the best vegan snacks and brands to suggest to your friends, as I am to you currently. It has been a pleasure guiding you through exactly what to expect from Vegancuts, and I guarantee you'll enjoy some of the snacks therein. It's a step in the right direction to nurture your choice to stay vegan without sacrificing the quality or taste of your food. Your body will also thank you for introducing some invigorating new foods and flavors. You can dip your toe in the water with a month subscription to test it out as I did, so give it a shot, and you'll be saying "wow" to yourself, guaranteed!
Continue reading:
The 5 Best Vegan Meal Delivery Services You Need to Try
Best Healthy Meal Delivery Services Guide