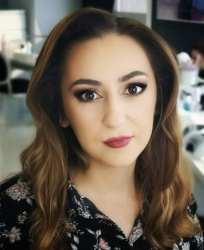 Latest posts by Alexandra Gavrilescu
(see all)
I'm such a huge fan of beauty products and beauty subscription boxes. But, of course, I'm a Libra, so I am all about aesthetics and looking good.
In today's comparative review, I will talk about two popular beauty subscription boxes: Birchbox and Boxycharm, both of which provide samples of numerous makeup products, from face cleansers to lipsticks, foundation, and more.
The main reason I like beauty boxes is that I get to test and try a wide range of makeup products without paying the full price of these items. Generally speaking, makeup products are quite expensive. So, through these subscriptions, you can still benefit from a lot of wonderful items while also receiving plenty of appealing discounts.
My Bottom Line Up Front
It depends a lot on what you want and what your needs are. Because if you want to receive a broader range of products that cover not only your face but also body lotions, fragrances, and hair care items, you should opt for Birchbox.
But, my favorite one remains Boxycharm because it delivers only full-size items. I don't particularly appreciate using small samples. I rather enjoy applying makeup from full-size containers.
Moreover, I have faith in the brand that guarantees a consistent box value, and that brand is Boxycharm.
Main Differences Between Birchbox and Boxycharm
Birchbox allows clients to test their products in order to choose their favorite ones, whereas Boxycharm keeps clients updated with their latest products and new beauty trends.
Birchbox is more affordable, whereas Boxycharm has a more expensive monthly subscription fee.
Birchbox delivers between four and six items in one single box, whereas a box of Boxycharm products contains exactly five items.
Birchbox offers subscribers makeup and skincare samples, whereas Boxycharm's clients receive full-size products.
Boxycharm includes a guaranteed value of all its boxes, whereas Birchbox lacks that guarantee and the value of their boxes isn't consistent.
Birchbox vs Boxycharm – About the Companies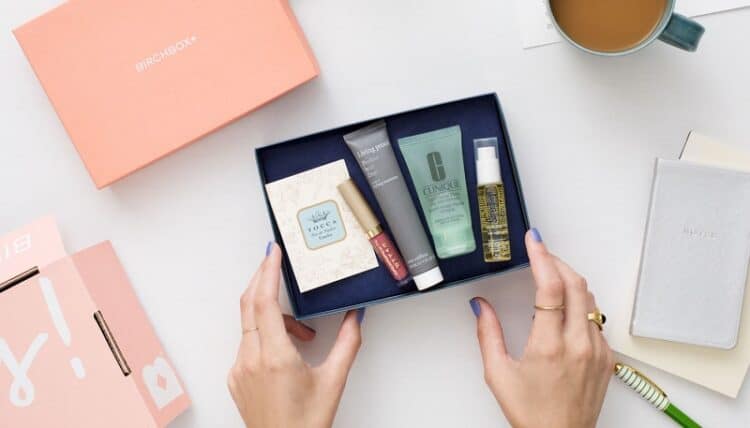 Birchbox was founded first in 2010, and its main attempt was to redefine people's approach when it comes to buying personal grooming and beauty products. Based on your preferences and profile, you will receive personalized items.
A solid advantage that Birchbox has is represented by its fantastic mix of samples that you won't usually see in other subscription programs.
Through Birchbox, you can order makeup products, body and hair care items, skincare, perfume, and more. It works as a monthly subscription service, and potential subscribers can choose between the company's basic and premium options.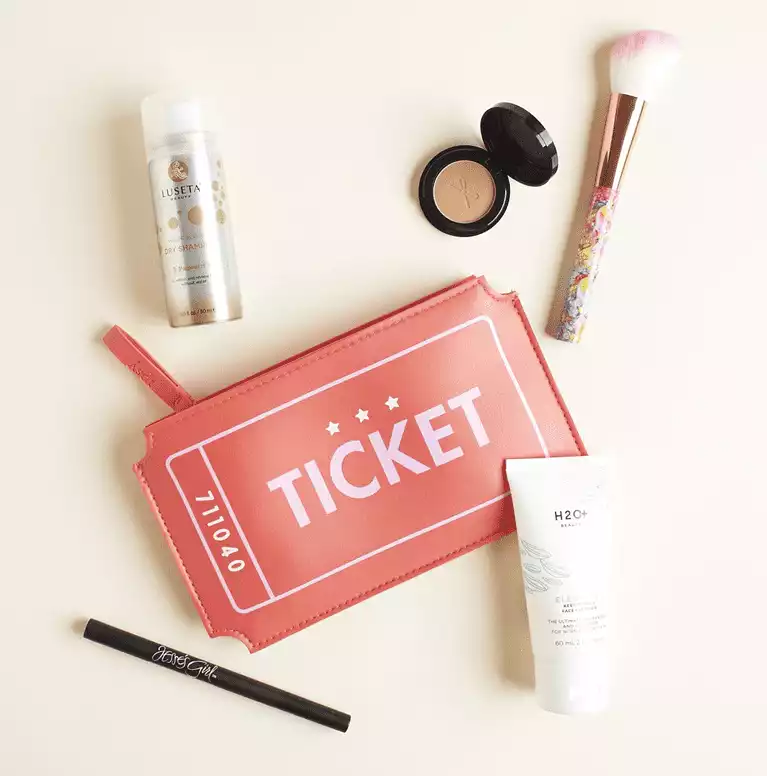 I Personally Prefer Birchbox
I prefer Birchbox due to their superior selection of hair and skincare products. They have the perfect blend of recognizable brand names and new, undiscovered, brands with awesome products.
Try Birchbox Here First
We earn a commission if you click this link and make a purchase at no additional cost to you.
Boxycharm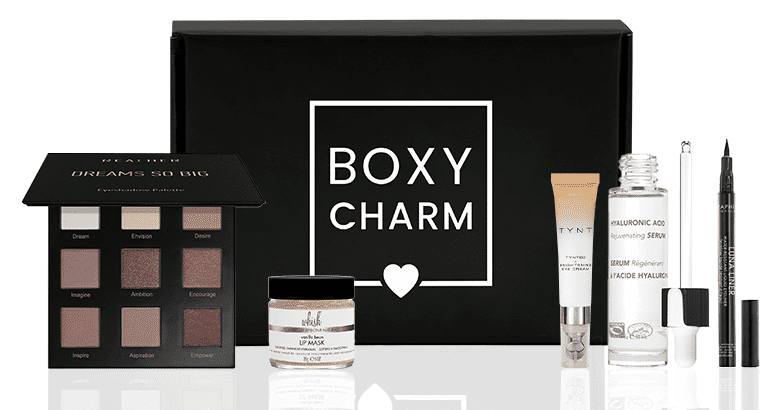 I bet you've heard of Boxycharm if you're into makeup and skincare. The company was founded in 2013, and since then, it has developed into one of the most popular subscription boxes out there. One of the things I love most about this brand is that the box comes with full-size makeup products.
Each month, you'll get a box full of surprises, and the items are made by both well-known brands and upcoming ones. Receiving all these color cosmetics, makeup and skincare products, and makeup tools is just heaven for a beauty addict, including myself.
If you want those extra perks, you could upgrade your basic membership to one of the brand's top options: Luxe or Premium.
Birchbox vs Boxycharm – What Do they Offer?
Birchbox Products & Brands
One Birchbox delivery features between four and six premium samples that can be a mix of skincare items, makeup, hair care products, perfumes, and body lotions. If you really love one or more of these samples and want to get the full-size version, Birchbox has an online platform where you can get these products from.
There's a lot of flexibility with Birchbox, and the company allows you to do several different actions each month:
Opt for a curated box;
Enable the company's specialists to select the box that they think is right for you;
Choose to accumulate loyalty points instead of receiving the box;
Choose a guaranteed sample;
Opt for a chosen full-size product instead of your monthly box.
The boxes are full of high-end sample brands like Sunday Riley and Oribe. Birchbox has also developed its own cosmetics line that consists of lip and eye products, and it's called Love of Color. They've even created Arrow, an in-house cosmetics line with plenty of innovative items like spray oil cleansers.
Birchbox also features numerous hair care items. Some other popular brands that are included in these beauty boxes are Korres, Luxie Beauty, Nexxus, MAC Cosmetics, Bare Minerals, Kiehls, and more.
Boxycharm Products & Brands
If you're an active Boxycharm subscriber, you get to pick your desired items included in the box. However, that's only possible during the brand's monthly Choice event. Each monthly package comes with five full-size beauty products, including color cosmetics, makeup, beauty tools, and skincare items.
If you're a new subscriber, make sure to check the Charmer benefits calendar to update your membership and become part of the Choice event. You'll find the calendar on the website's front page. From what I've seen, among the most featured items are eyeshadow and face palettes, besides other exciting products such as face and eye makeup.
Once in a while, your box might also contain beauty tools, makeup brushes, perfume, brow makeup, and even nail polish. Among the brands you might receive, there are the following ones: Fenty Beauty, Trestique, MAC Cosmetics, Too Faced, and many others.
So, as you can see, unlike Birchbox, Boxycharm focuses mainly on makeup. However, the variety is more than decent and monthly boxes could include serums, primers, lip balms, lip oils, and more.
Besides your chosen product, all the other items are selected randomly. So, there's not a high level of personalization. Nevertheless, all the products are well-reviewed, and they're marketed by reliable brands.
Birchbox vs Boxycharm – Pricing Plans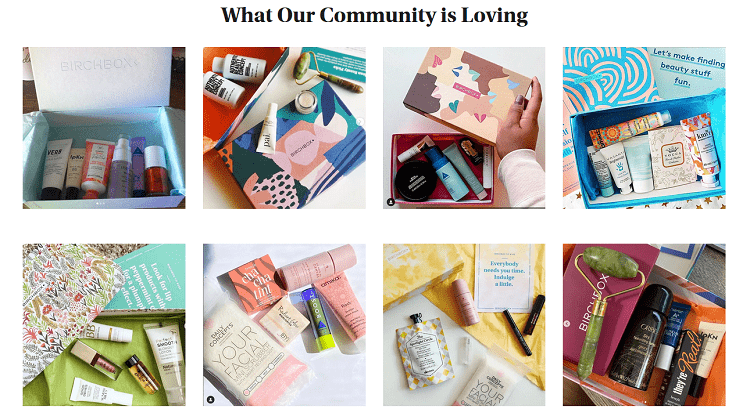 Birchbox Pricing Options
Birchbox is more affordable than Boxycharm, but not by much. The standard monthly subscription costs $15, and you're allowed to cancel your subscription whenever you want.
This is the best option for those who have never tried these products before. If you trust the brand and want to enroll in a long-time subscription, you could opt for the annual plan that costs $13 per month.
There's also a third option of a three-month program, but there's no price difference when comparing it to the standard monthly choice.
Newbies receive a discount of 5% for their very first beauty box. First-time clients who purchase something from their online shop will receive a higher deal of $15.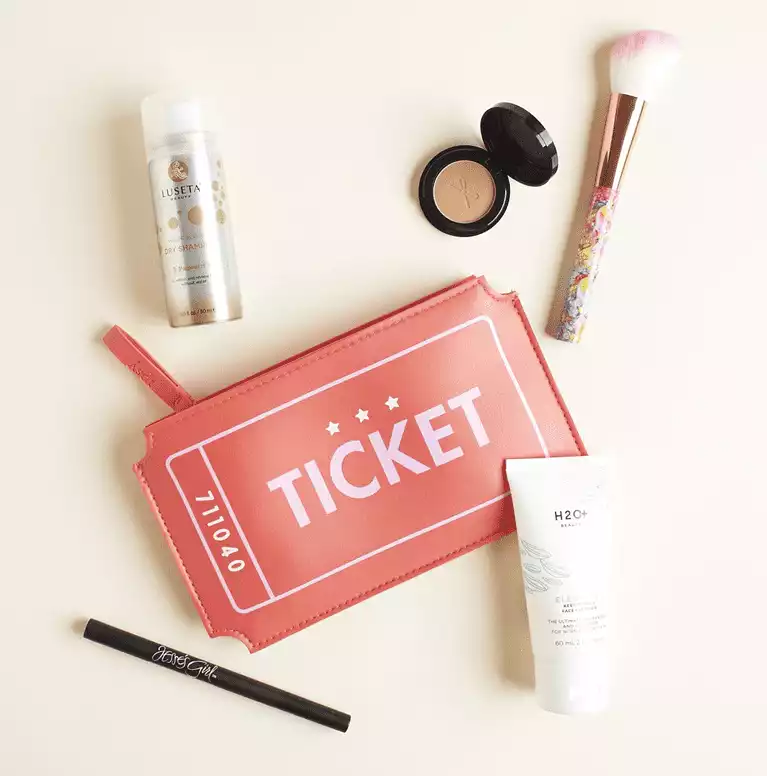 I Personally Prefer Birchbox
I prefer Birchbox due to their superior selection of hair and skincare products. They have the perfect blend of recognizable brand names and new, undiscovered, brands with awesome products.
Try Birchbox Here First
We earn a commission if you click this link and make a purchase at no additional cost to you.
Check out our guide on Birchbox vs Ipsy here!
Boxycharm Pricing Options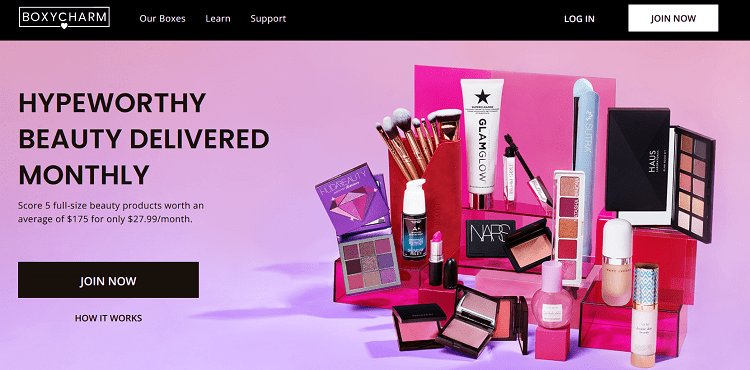 Boxycharm's basic subscription plan costs $27.99, and the brand's Premium plan is $39.99 per month. Those who are Base subscribers can upgrade their plan to the Luxe quarterly option, but the cost will be over $50. So, Boxycharm is definitely more expensive than Birchbox.
Those who decide to join will receive a coupon of $10 and a free gift. Moreover, according to them, the value of a single Boxycharm box is approximately $175. For the Premium plan, the box's value revolves around $215.
Birchbox vs Boxycharm – Monthly Themes
Birchbox
The company's motto is "Casual is Beautiful." Birchbox doesn't really apply a monthly theme. Nevertheless, the products clients receive vary from one month to the next.
They usually name each of their boxes, so I guess I could say that's kind of a theme replacement. Some of their most popular so-called themes were Wanderlust, Spring Forward, Positive Force, Ladies First, Pretty Mighty, and Women Are Power.
Based on the types of products a box contains and depending on the season or specific holidays, the order comes with beauty tips and practical tricks.
Boxycharm
Boxycharm always delivers a monthly theme with each of its boxes. I love the fact that they aim to provide fresh new products every single month.
Some of the best themes they used were Breaking the Ice, Mother Nature, Sweet Treats, and Fresh Start. The entire unboxing experience is delightful because they also include tips and tricks based on the month's theme, holidays, or season.
Check out our comparison review of Birchbox vs Sephora here!
Birchbox vs Boxycharm – Skipping/Cancelling
Birchbox
With Birchbox, there's no time commitment on your part. It works as a month-to-month subscription program. You can cancel your subscription any time you want from your account.
Unfortunately, subscribers cannot skip a box. Also, if you're going to cancel but the company has already billed you for the current month, your cancellation will become available the next month.
Boxycharm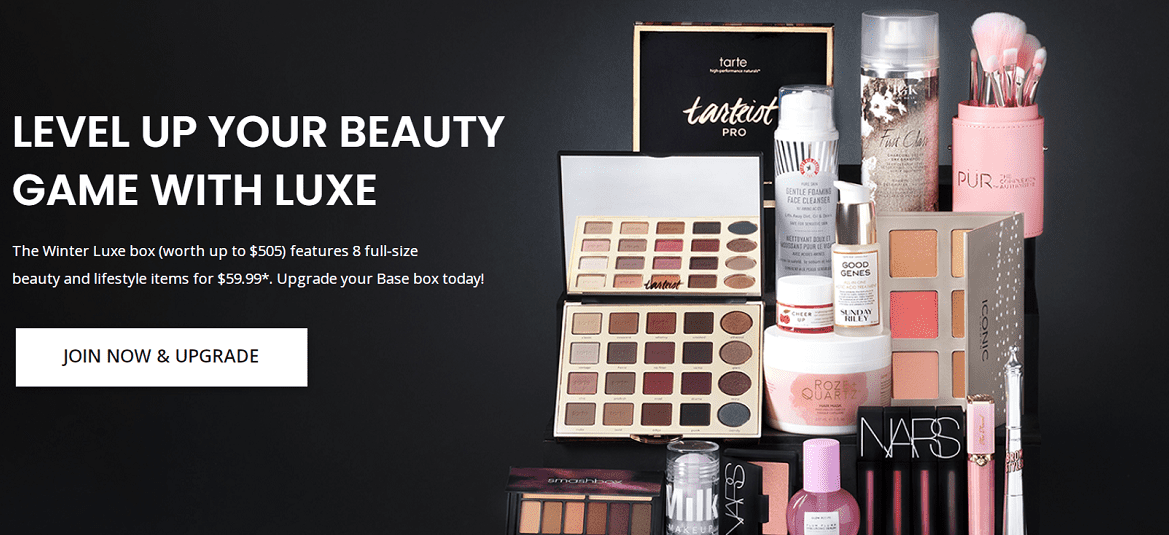 As a Boxycharm subscriber, you're not allowed to skip your subscription, but you can cancel it whenever you please without paying any cancellation fees. However, pay attention that the subscriptions renew automatically if you don't cancel them.
Birchbox vs Boxycharm – Loyalty & Reward Policies
Birchbox
For every dollar you spend on their online shop, you get one loyalty point into your subscription account;
If you spend a minimum of $300 in one year, you'll receive the Ace status and gain access to a lot of exclusive perks.
Boxycharm
The company refers to its loyalty and reward points as Charms. For every three months as a subscriber, you earn 450 points via the brand's referral code or link (they will provide these details when the moment comes);
For each of your friends who have also become members due to your referrals, you'll gain 500 Charms;
If you're doing a box or product review, the company offers you 50 points each time you're reviewing.
Birchbox vs Boxycharm – Pros and Cons
Birchbox Pros
All boxes contain high-quality products from reputable brands;
You decide what items you want to receive because users are allowed to personalize their selection;
There's the alternative to receive a curated box of items instead of one with the items you must select. The one that curates the box is the company's CEO herself;
Subscribers get a lot of different products, so the great variety is definitely a plus.
Birchbox Cons
From time to time, you'll get boxes that contain similar or the exact same products you received before. So, the fact that they repeat products isn't very appealing to me;
The samples come in tiny sizes, which I don't like. I prefer using makeup, skincare, and hair care products that are full-size;
The value of the products isn't always guaranteed.
Boxycharm Pros

All the products are full-size, which I love;
The boxes have higher values compared to other similar subscription providers;
Each month, you get to choose your desired products;
The company offers plenty of subscription tiers, so it's a flexible service.
Boxycharm Cons
The subscription waitlist is pretty long, so you must be patient;
In terms of skincare, Boxycharm offers very few items.
Birchbox vs Boxycharm- Main Alternatives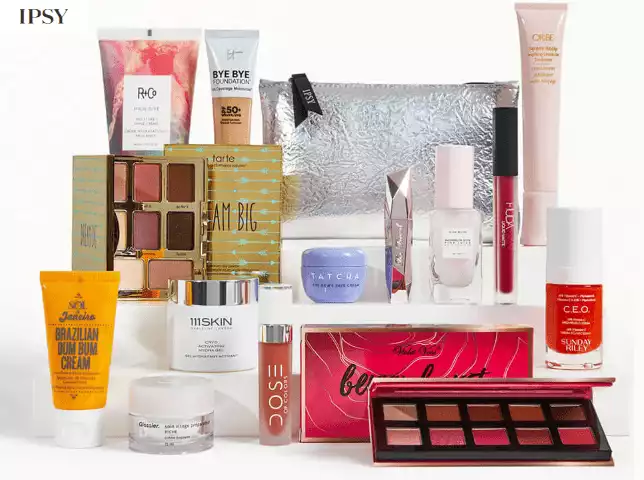 Beauty Picked Just For You | IPSY
Get 5 beauty products starting at just $13 a month, delivered to your door. Cancel anytime.
Get Started
We earn a commission if you click this link and make a purchase at no additional cost to you.
Allure – if you want to get tested beauty products that are approved by experts, then you should give Allure subscription box a try. Each box consists of at least six items, three of which are full-sized. You can't customize your box, but all the products are curated by the company's specialists. Check out our review on Sephora Play vs Allure Beauty Box here;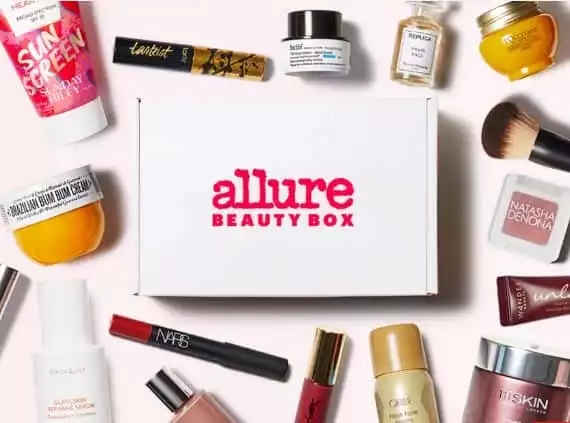 Best Monthly Makeup & Skincare Subscription Box | Allure Beauty Box
Give Your Beauty Routine a Makeover Every Month. A subscription to Allure's Beauty Box offers top picks from the company's range of products. The box is hand-picked by Allure experts and customized for you.
Join Now
We earn a commission if you click this link and make a purchase at no additional cost to you.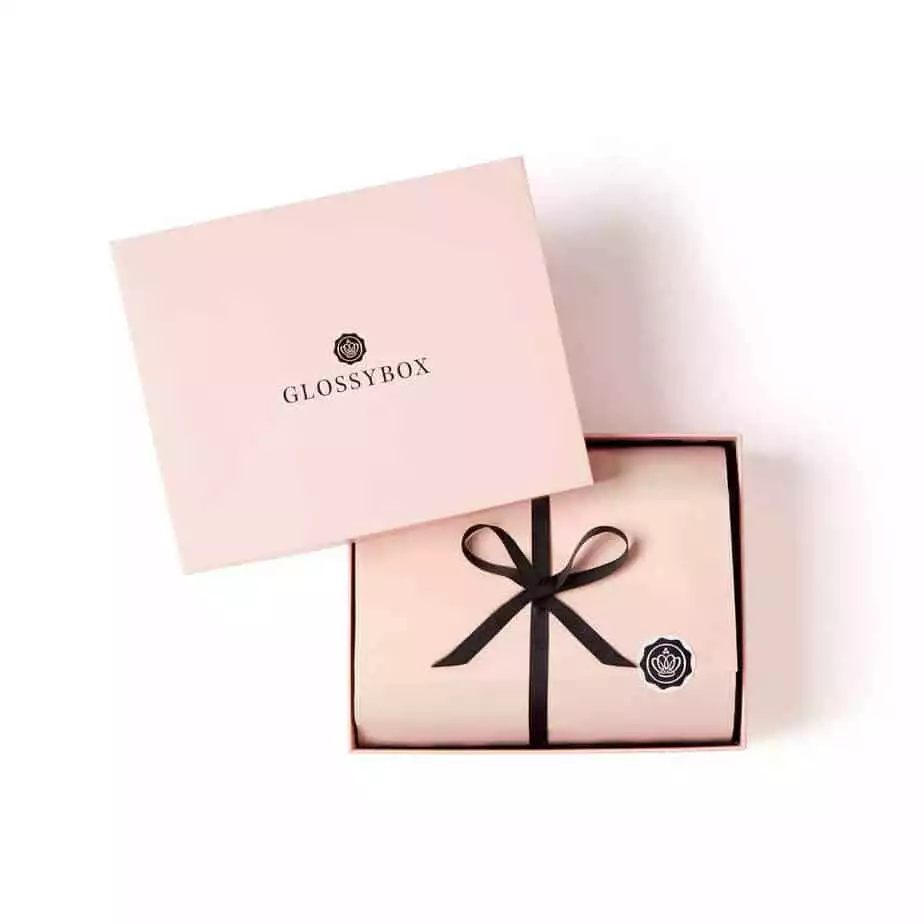 Our choice for Beauty Boxes | GlossyBox
Every month, Glossybox delivers five hand-picked beauty products straight to your doorstep inside our iconic pink box. Expect a mix of makeup, skincare, fragrance and haircare from a huge array of international beauty brands.
Find the perfect Subscription
We earn a commission if you click this link and make a purchase at no additional cost to you.
Petit Vour – this subscription box is meant for those of you who only want to use non-toxic, cruelty-free, and vegan beauty samples. Their monthly box contains four or five items. Occasionally, you'll also get a few full-size beauty products.
Birchbox vs Boxycharm – FAQs
Question: Are There Any Extras that Boxycharm and Birchbox Come with?
Answer: Yes, there are. Both Birchbox and Boxycharm offer extras:
Birchbox – beauty tips, discounts, promotional codes, Stashers instead of the regular box, Clean beauty boxes, discovery kits, limited-edition boxes, etc.;
Boxycharm – social media community named Charmer, online tutorials, bonus beauty products, occasional discounts up to 80%, etc. 
Question: What Subscription Box Has Better Customer Service between Birchbox and Boxycharm?
Answer: Birchbox has better customer support because it allows users to contact them through numerous communication channels such as email, phone, and text. Meanwhile, Boxycharm can only be contacted via email.
Question: Do Birchbox and Boxycharm Include Foundation in Their Boxes?
Answer: Yes, they do. You won't receive foundation and concealer every single month, but once in a while, you'll also get these types of beauty products. Boxycharm subscribers can even choose one of the five products that are included in one box, so you could opt for a foundation that suits your skin tone.
Final Thoughts
It's pretty challenging to choose one or the other out of these two beauty subscription boxes. Both Birchbox and Boxycharm offer great products. As I mentioned above, my favorite is Boxycharm, but yours might not be the same, and it all depends on your needs and preferences.
For instance, if you want your beauty box to consist mainly of full-size makeup items, then Boxycharm is the way to go. On the other hand, if you're ok with receiving samples and plenty of skincare products, then Birchbox could be your ideal choice. One thing I must mention is that all the samples offered by Birchbox are from high-end brands.
Recommended Reads: