Latest posts by Alexandra Gavrilescu
(see all)
Healthy Chef's Creations are always tasty and organic. They are delivered to your doorstep and your entire family can indulge in these fresh meals. Healthy Chef is the right meal plan for you if your purpose is to nourish your body with great food and save time without having to cook.
All their dishes are healthy and clean. Another perk that got my attention is the fact that, once you create your account, you will become able to send some of those fresh meals to someone in need.
About Healthy Chef Creations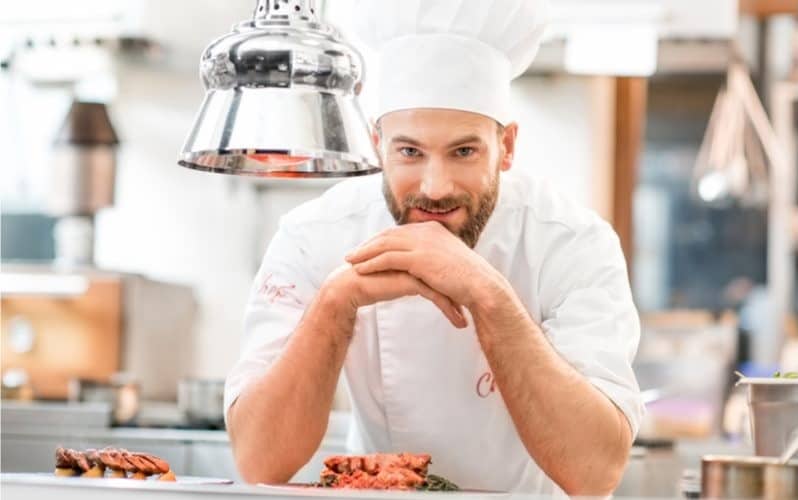 The company was founded in 2001, by Chef John Proccaci. Nowadays, it is one of the most popular prepared meals and meal delivery firms in the United States. In fact, it is the nationwide leader in this industry. In the past 15 years, Healthy Chef Creations has delivered more than 1 million packages to their clients.
Healthy Chef Creations Review – What Do They Offer?
You will find a pretty wide range of available packages at Healthy Chef Creations:
Healthy already-prepared meals;
Child portions;
Breakfasts, lunches, dinners, snacks, and tasty desserts;
Special plans for specific client categories: seniors, new parents, weight-loss, etc.
Examples of Healthy Chef Creations' Meal Options
Below, I have listed some of the company's sample menus that you will find in their a-la-carte section.
For Breakfast
Banana and flaxseed pancakes;
Mexican scrambled eggs;
Breakfast fruit plate;
Cinnamon roll cereal;
Breakfast quesadilla.
Lunch Options
Caesar wrap with either shrimp or chicken;
Turkey cobb salad;
Goat cheese, almond, and orzo salad;
Walnut chicken pesto wrap;
Chicken tacos;
Vegan and vegetarian options.
For Dinner
Broccoli Alfredo pasta;
Spanish style beef stew;
Asian marinated tofu with Bok Choy;
Shrimp Alfredo pasta;
Wild-caught fish fillet;
Filet Mignon.
Dessert Choices
Blueberry cheesecake;
Dried dates;
Pineapple cobbler;
Almond shortbread cookie;
Coconut date rolls;
Peanut butter chocolate cake.
Healthy Chef Creations Meal Programs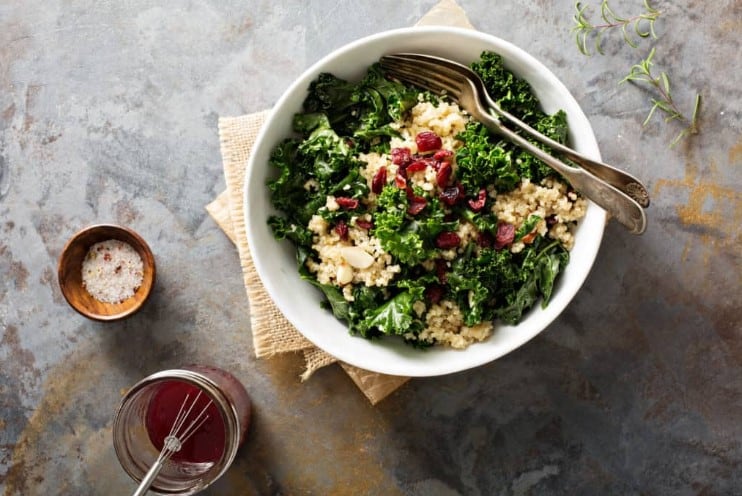 There are currently four different meal plans that you can choose from:
Healthy Living – with this plan, you will receive fresh organic meals that are fully prepared and ready to eat;
Healthy Chef Diet – these meals are prepared with nutrient-dense whole foods and each portion is carefully controlled and calculated;
Low-carb diet – portion-controlled dishes that are low in carbs but rich in healthy fats, fiber, and vitamins;
HGG diet – these meals are meant to balance your hormonal levels. They are a combination of hormone treatments and low-calorie recipes that will boost your body's fat burn.
Besides these four alternatives listed above, there were other meal plans available in the past as well, such as the Mediterranean and Healthy Mommy plans.
Healthy Chef Creations Menu
There are so many delicious and nutritious options to select on their a la carte menu. You must first select each category: breakfast, lunch, or dinner, and then add to cart those dishes that appeal to you the most. They can be a tad on the pricey side but you can benefit from a 10% discount if you opt for their Family Style package.
Some of their most popular recipes are:
Italian breaded orange roughy;
Chicken cordon bleu;
Chicken stir fry with orange and cashews;
Cuban turkey sandwich;
Peña Colada parfait; etc.
On the Healthy Chef Creations' menu, you will find more than 1,000 yummy recipes. Besides cooked food, you can also order snacks, energy drinks, and protein shakes.
How Does Healthy Chef Creations Work?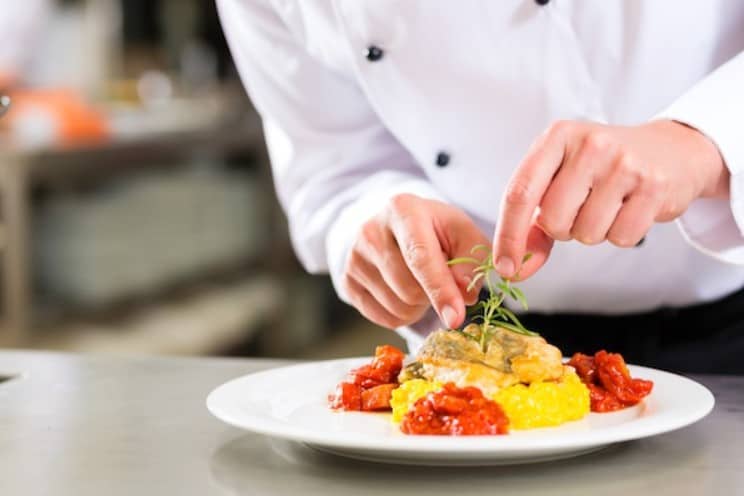 The company praises its services as being of high quality. According to them, they create almost the same experience that consumers would have if they hired a personal chef. You can either opt for one of their specialized plans or order directly from their a-la-carte menu.
You have two options: to either select one of their specialized meal plans or create your customized weekly menu. The second one provides you with more control over the dishes you'll be consuming. Also, it allows you to personalize these meals in terms of choosing gluten-free, low-carb, or even vegetarian dishes.
All the meals you order can be quickly heated in the oven or the microwave. Each dish comes with its own heating instructions as well as guidelines that help you avoid overheating the food. The meals that contain fresh veggies and fruit cannot be frozen but you can freeze all the other dishes.
When you go to their website to place an order, you can also choose your desired daily calories. The company designs the menu based on your preferences so make sure to tell them about any food sensitivities or allergies you may have.
There's an auto-delivery feature that you can opt for. Based on your needed caloric intake, you will receive all the things necessary for a healthy diet, from breakfasts to dinners, snacks, and delicious desserts.
Delivery
The company's delivery process is simple and straightforward. They ship their products all over the United States. So, clients from all 50 states as well as Puerto Rico can order these meals or subscribe for weekly deliveries. There might be additional shipping fees to the following regions: Alaska, Puerto Rico, and Hawaii.
The meal packages are shipped to clients once a week, every Friday. All orders are shipped via FedEx. Healthy Chef Creations is located in Orlando, Florida. Therefore, customers who live in that area can opt for local delivery alternatives or they can even pick up their orders on their own, from the company's kitchen facility.
You must consider that all shipping costs aren't included in the subscription price. Delivery fees vary based on two elements: your location and the size of the package you ordered. You can find out more details if you contact one of the company's customer support representatives before placing a new order.
What I like about this service is its high versatility. They can deliver the meals at your home or you can ask them to ship the packages to a business address.
Packaging
Healthy Chef Creations is a meal delivery company that uses special packaging because they must keep their dishes cold during transportation. These boxes maintain the meals at an optimal temperature so that they don't spoil before they arrive at your doorstep.
Each meal is individually packaged and all the containers are free of BPA. They are also sealed to keep the food fresh and nutritious. The food is placed in a container which is also placed in a larger cardboard box that ensures proper shipping conditions. These cardboard boxes feature insulated cooler linings. Moreover, they contain ice gel packs for the reasons I've mentioned previously.
Besides delivering organic and healthy meals, the company is also environmentally-responsible. All their individual packages are recyclable and the boxes are also friendly with the environment. Even their ice packages that are used to maintain the dishes cool are eligible for recycling.
Healthy Chef Creations makes a lot of effort to provide the best services on the market. For that reason, they test all their packages to discover how durable these containers are. While the boxes must keep the food cold, they mustn't cause the dishes to freeze.
Due to all these great precaution measures, clients can rest assured that their orders will arrive in one piece. The containers are so resistant that they can even handle rough shipping conditions.
Taste
All the company's award-winning meals are delicious and prepared with healthy and organic foods. It is hard, with so many available choices, to pick just a few of them. On the other hand, in time, you can try all the dishes they prepare. If you want the perfect morning treat, you should add the apple cinnamon pancakes to your shopping cart. There are many gluten-free meal options you could try.
Another healthy and tasty dish is the Tuscan Omelet. This recipe contains diced tomatoes, spinach, Pecorino Romano cheese, and artichokes. Believe me when I say that, once you taste this dish, you will never like any other omelet cooking style.
For a delicious lunch, you could choose the Tuscan Sandwich that is made with ham, tomato, turkey, provolone cheese, lettuce, and cream cheese prepared with sun-dried tomatoes. It is a satisfying dish that gives you the proper level of energy that will last until dinner time.
Pricing
I must admit that this delivery service isn't the most affordable one on the market. In fact, many people consider it a tad expensive. The cost of a meal plan starts at $49.99 per day. When you think about the characteristics, taste, and quality of the Healthy Chef Creations' meals, the price becomes a bit more understandable.
Your weekly total cost is based on how much food you order, the size of your chosen portions, how many delivers you want to receive each week, and whether or not you want to subscribe. If, in the beginning, you opt for more than one single delivery per week, you will pay less.
Those customers that also subscribe will benefit from a discount of 5% on all their orders.
The Healthy Living meal plan starts at a little over $90 per week if you become a subscriber. Then comes the program that's meant for new moms which is around $162 per week. The following meal plan, based on price, is the Low-Carb diet which costs approximately $261 per week.
If you have special eating needs and you opt for the HCG meal program, you will have to cover a weekly cost of $128.20.
Things are a tad different when you want to order meals that are shown on the company's a la carte menu. They have individual prices. Lunches' prices vary between $14 and $16 while the cost of a dinner meal ranges from $16 to $18. Breakfasts are less expensive; their price range is $12-$14.
Kids' meals have costs that start at around $7 and they can go up to $10. For smoothies or snacks, you should expect to pay between $3 and $5. Once you add the delivery fee, the total sum featured in the bill will increase.
Healthy Chef Creations Review – Pros and Cons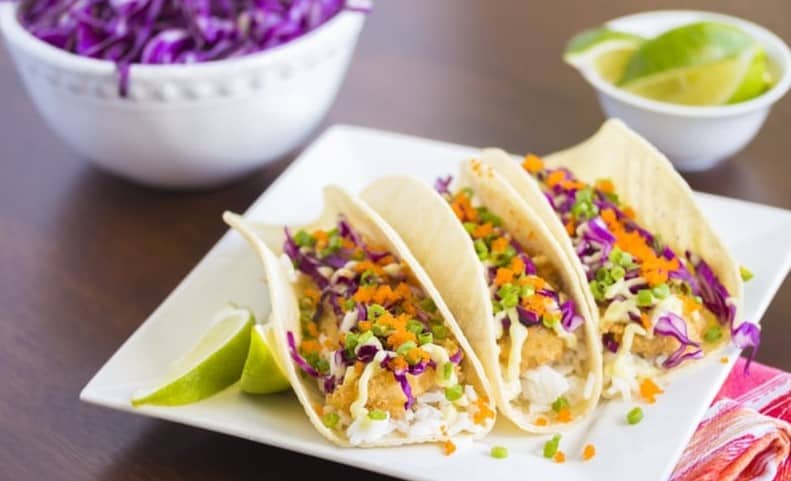 Advantages
There are many possibilities that you can benefit from: choosing one of the company's specialized plans or picking your desired meals;
It is a very convenient meal delivery service that offers fresh and organic dishes;
The menu is diverse and it changes weekly;
There are both 5-day or 7-day meal plans;
In terms of both subscription types and membership length, there are dozens of available options;
The program provides a high level of versatility and flexibility;
The company's recipes are changed seasonally and every season, they provide more than 1,000 different dishes.
Disadvantages
All meals are delivered on Fridays exclusively;
The options from their a la carte menu come with higher shipping costs;
Until now, they haven't developed a menu package specially created for couples;
It is a pretty expensive service;
Delivery isn't free.
Who Are the Healthy Chef Meals Ideal for?
The Healthy Chef Creations are great for the following individuals:
People who want to eat nutritious and healthy foods but don't want to cook or go grocery shopping;
Those who want to lose weight in a balanced and healthy manner;
Individuals from niched groups such as seniors, expecting mothers, etc.;
Men and women who want to do a good deed and send nutritious and tasty meals to people in need.
FAQs About Healthy Chef Creations
Question: Do Healthy Chef Creations Meals Truly Work?
Answer: All the company's meals are organic and nutritious and they are cooked with craftsmanship. The plans are expensive but they save you a lot of time and effort. One important perk is the provider's specialized plans. For instance, new moms can enjoy healthy meals that are free of toxins. So, yes, I do believe that Healthy Chef Creations is worth a try.
Question: Is Organic Food Worth Paying Extra?
Answer: It depends on your budget and perspective. Usually, organic whole foods have a higher price tag because they are more difficult to grow and obtain. They aren't genetically modified and they are free of pesticides. So, if you're willing to pay extra to consume hormone-free and high-quality foods, then yes, you should consider organic meals.
Question: How Should You Prepare Healthy Chef Creations Meals?
Answer: Most of the meals that are delivered by Healthy Chef Creations can be heated in the microwave and they will be ready in a matter of moments. You can also use the traditional oven to make sure they're ready to eat. The stove's oven is also recommended to those who want to keep the taste of the dish intact.
Healthy Chef Creations Review – Main Alternatives
1. Sun Basket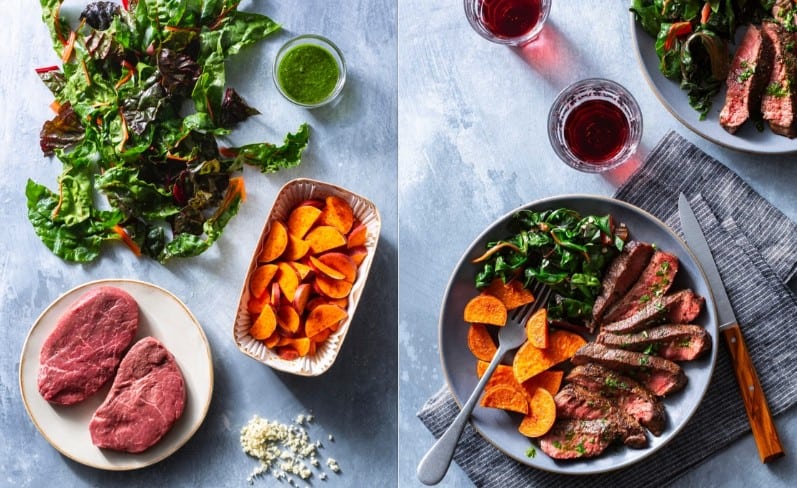 Sun Basket is a great meal subscription service but instead of receiving already cooked meals, you will get all the necessary ingredients to prepare yummy recipes at home. Besides the healthy foods that come in the box, clients also receive a comprehensive instruction booklet full of interesting recipes.
With Sub Basket, you won't waste any time on grocery shopping and you will easily and quickly prepare healthy, organic, and delicious dishes.
2. Home Chef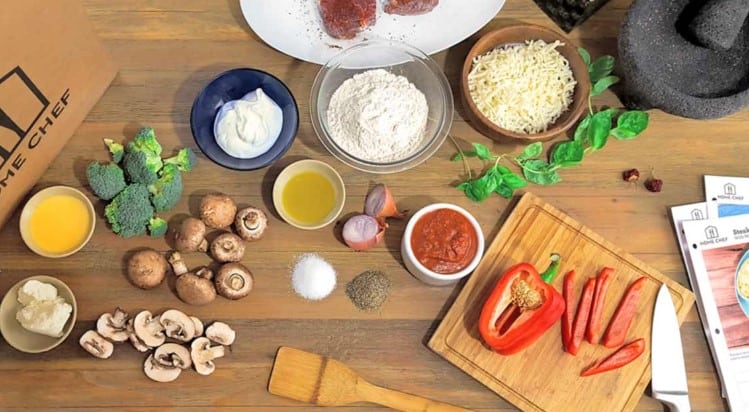 Home Chef is a popular meal delivery provider that allows you to either place orders for two people (couples) or receive packages that are suitable for larger families (four people). There are around 15 available choices that you can opt from every week. All products are well-packaged and the containers can be recycled. All the meals you will get will match your unique nutritional needs.
3. Freshly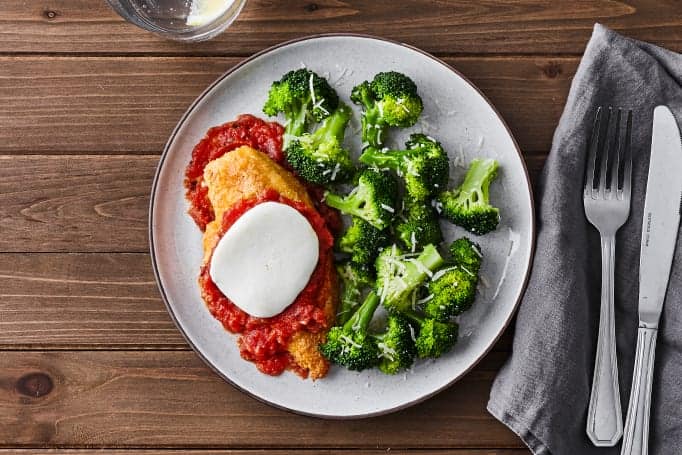 Freshly is more of a meal kit delivery service that targets Paleo dieters. All their meals are made with high-quality ingredients and prepared by professional chefs. The provider's protein-packed dishes are all fresh, not frozen. They don't contain refined sugars or preservatives. This service is an innovative one that offers a wide variety of delicious meals.
4. Veestro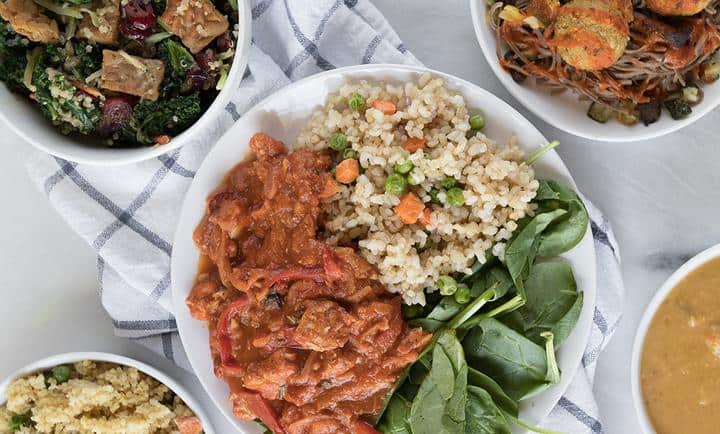 One of the best meal kit delivery providers in the US is Veestro. This meal plan service is plant-based and clients can select meals from the company's a la carte menu or opt to be surprised by the chef's choices. All the products come ready-to-eat, in a frozen state. Most of the meals can be heated in the microwave. Their boxes are recyclable and the portions are both large and healthy.
Healthy Chef Creations Review – Bottom Line
Consuming healthy, fresh, nutritious, and tasty meals shouldn't be a hassle. You can receive weekly meals that are ready to eat right at your doorstep. Healthy Chef Creations is a company that's committed to offering high-quality meals made with whole foods. It is a costly program but all the ingredients are organic and you have the possibility, until a certain point, to customize your order.
The wide variety of meal plans the company provides is simply amazing. Their dishes are so diverse that it is practically impossible not to find something that suits your needs or taste.
Recommended Reads: