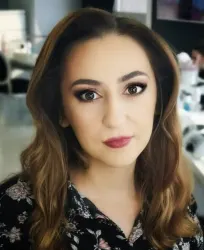 Latest posts by Alexandra Gavrilescu
(see all)
If you're in the mood for some tender and juicy brisket, then you should definitely check out Snake River Farms. This company is one of the best suppliers of the well-known American Wagyu beef cuts. They provide delicious prime ribs, filet mignon, and other cuts.
Their products might not be cheap but they are worth it due to their high-quality features, including the incredible taste. This premium meat vendor specializes in both beef and pork. Several restaurants are using their meat to prepare their famous recipes and some of those eating places have received Michelin stars.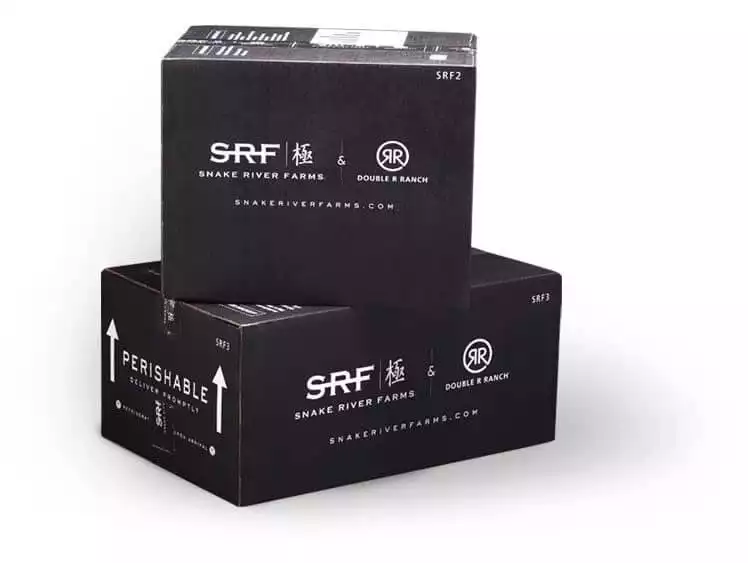 You can purchase the cuts you want directly on the company's website. Their meat is tender, tasty, and very well-marbled.

The company was founded in 1968, in Boise, Idaho. This family-owned business started slowly but it eventually developed and became a well-known supplier for online high-quality meat purchases. Some of their core values are:
Sustainability;
Animal well-being;
Premium quality;
Responsibility.
At first, the company was in charge of two main activities: ranching and feeding. Today, Snake River Farms handles the entire beef life-cycle. According to them, their meat has a superior taste due to the way that the cattle are raised, in a mild climate, in the Northwest, which leads to briskets that are rich marbled.
They use popular and effective Japanese feeding methods to raise cattle. Here are some other things they do to take good care of their animals:
They turn waste into compost;
The company purchases feed within 150 miles;
They apply rotational grazing;
The provider uses biogas as a fuel that's powering its plant.
All their employees know how to treat the animals not to stress them out. The cattle are checked every single day.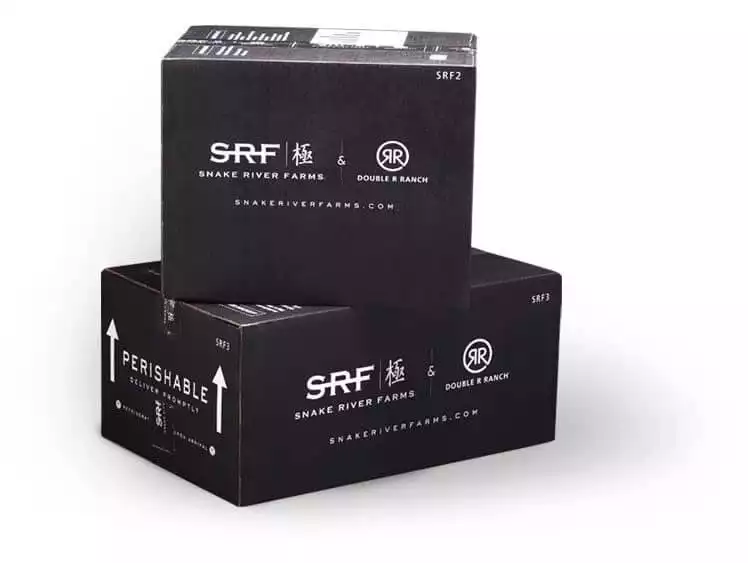 Snake River Farms Review – Pros and Cons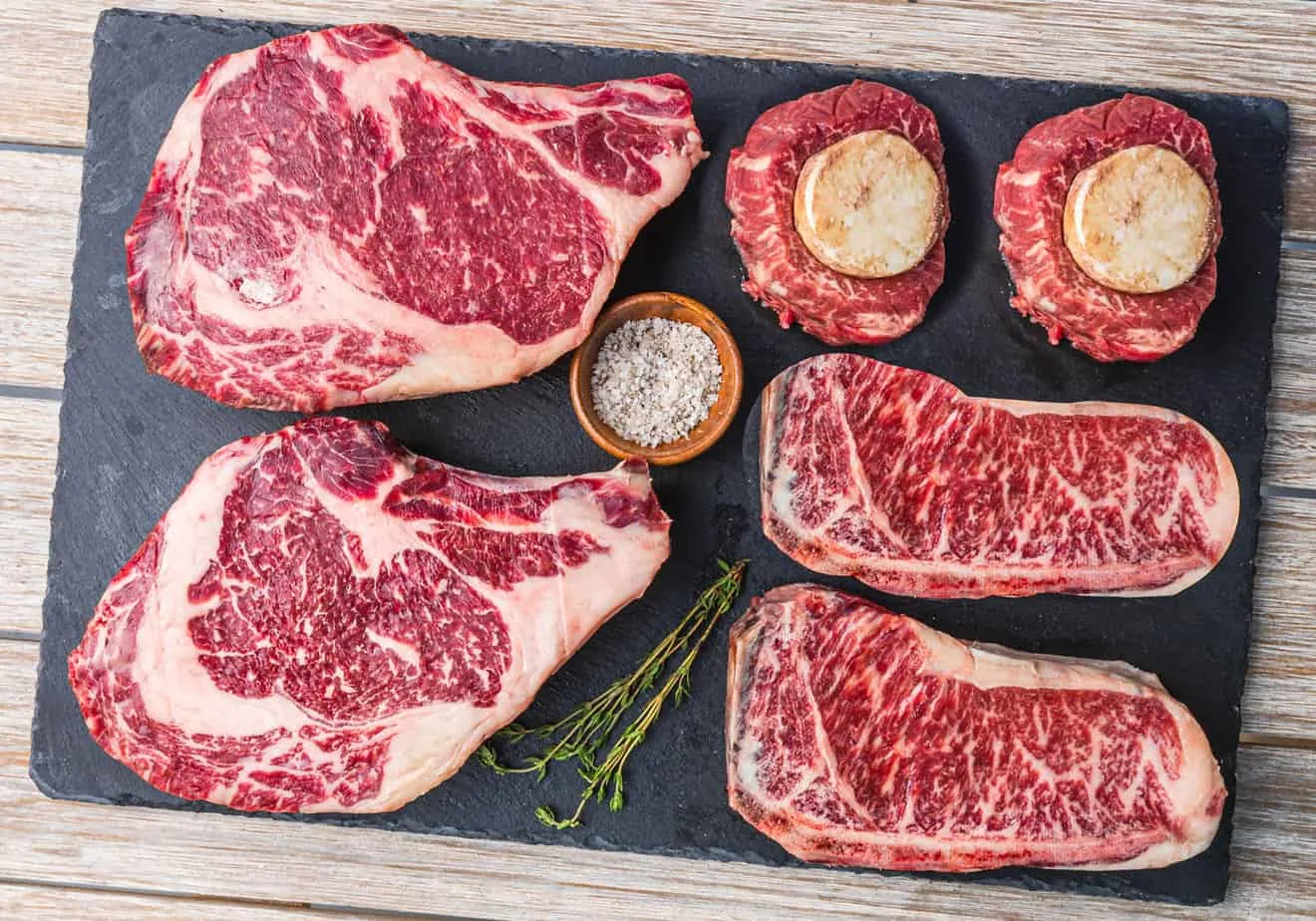 Here's what the clients like and dislike about this meat provider.
Advantages
Premium-quality meat – all their products are high-quality ones. Their meat received a higher rate than USDA Prime;
Safe packaging – the meat is delivered in insulated boxes with dry ice inside. There's also a reusable thermal bag and the insulated foam is environmentally-friendly;
High level of convenience – it isn't easy to find great quality brisket or beef meat, especially if you don't live near a good butcher shop. Ordering from this provider is highly convenient and clients can even opt for their desired delivery date.
Disadvantages
Expensive products – all Snake River Farms products have high price tags but all those who have tried them say they are worth it due to their delicious taste;
The meat is frozen – sure, we all like fresh meat instead of frozen one but it is the best option for at-home delivery products to remain fresh and keep their nutritional value intact.
What Can You Find at Snake River Farms?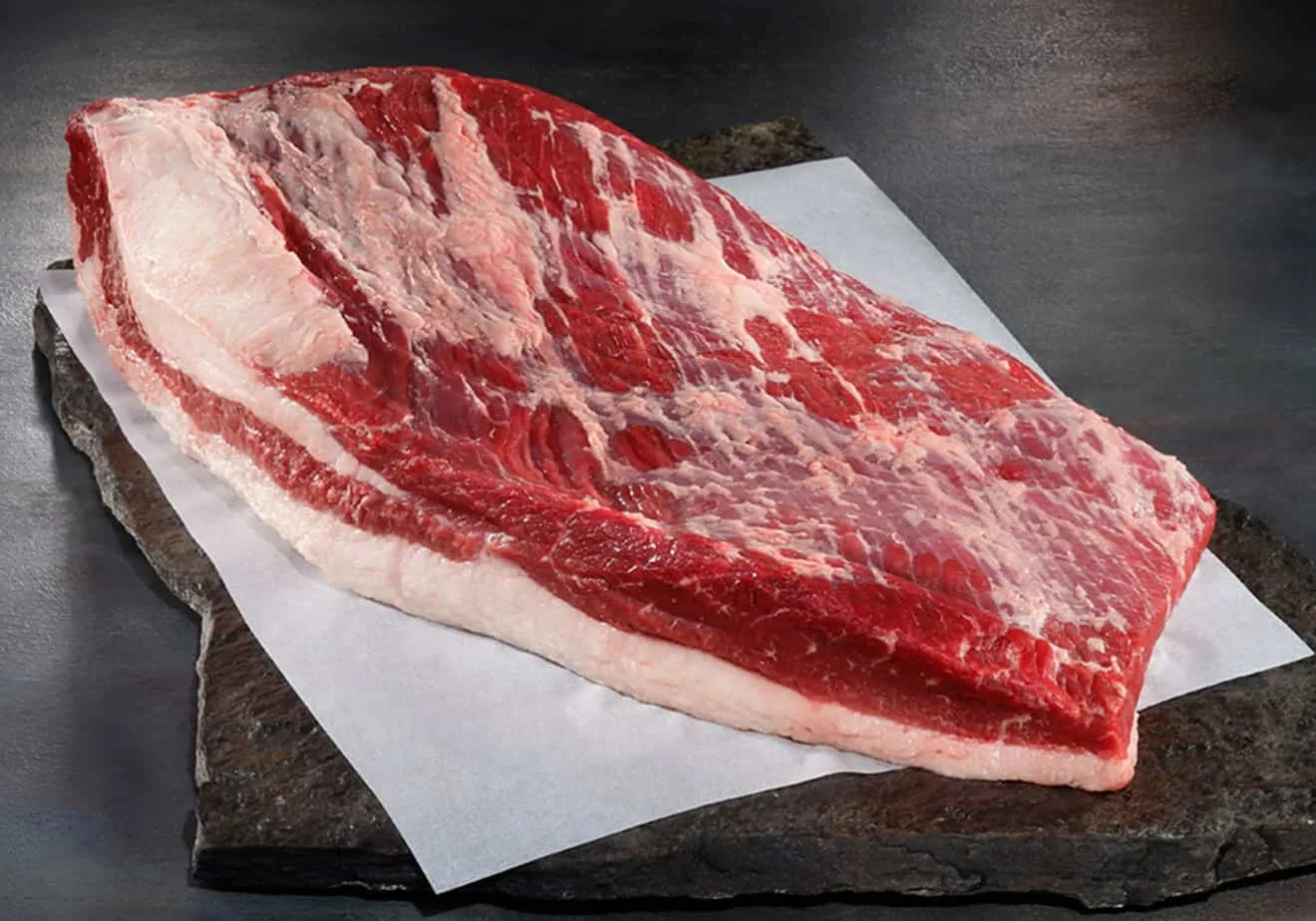 First of all, all their meat is free of hormones. Their animals are raised on a natural diet and they never receive antibiotic treatments. Based on the quality of the beef, there are three available options you can choose from:
Prime is the provider's highest-quality meat.
Wagyu is also called the American style Kobe beef. This meat resulted after the process of cross-breeding American cattle with Japanese Wagyu breeds.
Beef Cuts
Here are the main cuts you can find at Snake River Farms:
Steaks;
Ribs;
Brisket;
Roast;
Hotdogs;
Burgers;
Specialty items; etc.
Pork Cuts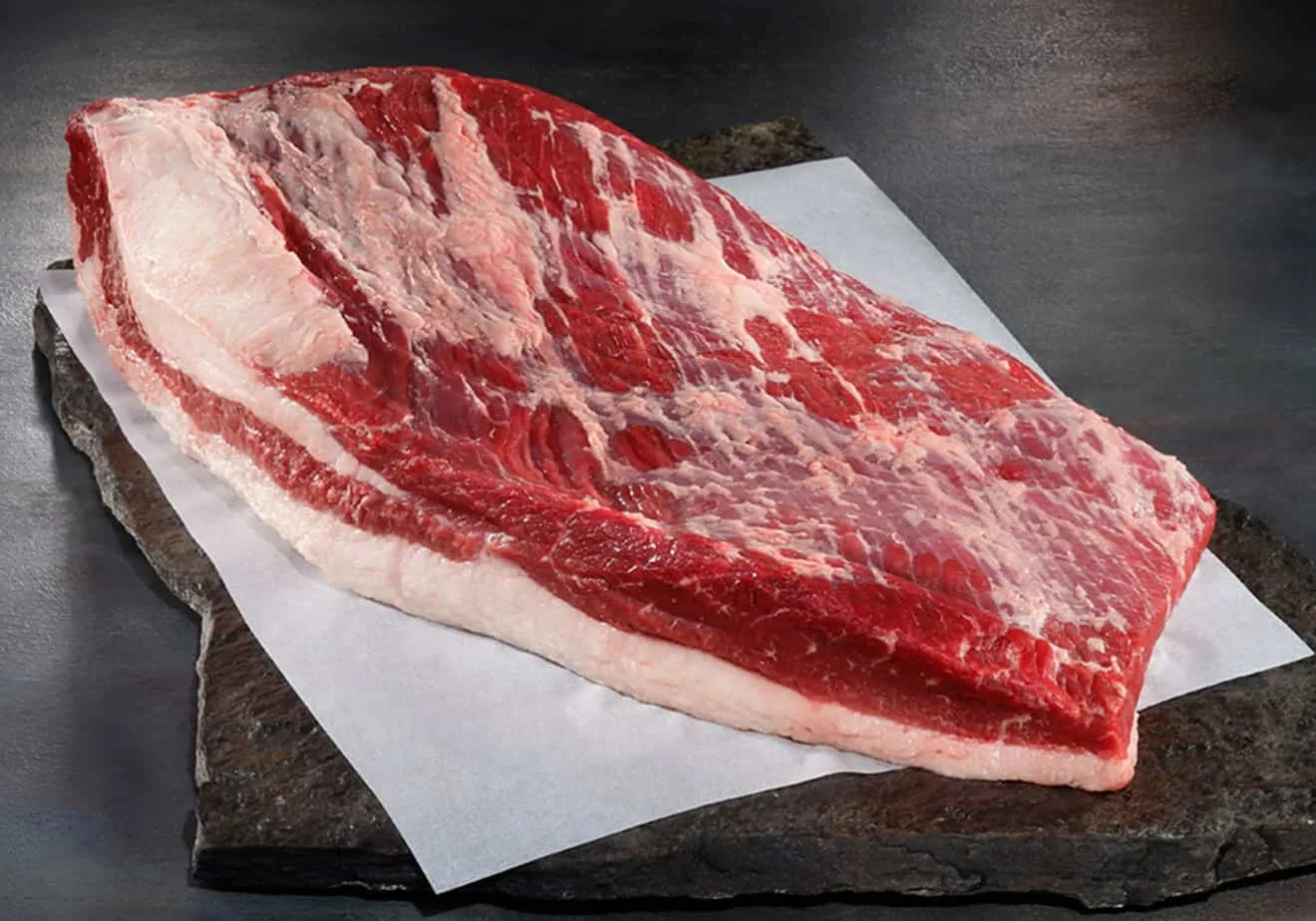 The equivalent of Kobe beef is Kurobuta pork which this meat provider sells on its website. It is high-quality meat made of Berkshire hogs. They provide the following pork cuts:
Pork chops;
Ribs;
Bacon;
Ham;
Roast;
Specialty items.
This type of pork meat is popular due to its high level of tenderness and hefty fat content. These characteristics help this meat to be included in the pork Gourmet category.
Snake River Farms Steaks
Here's a brief list with some of the steak types you can order from this meat supplier:
Cowboy steak;
Flat iron steak;
Zabuton steak, also known as Denver steak;
Wagyu ribeye steak;
Flank steak;
New York strip; etc.
As you can see, there's a lot of variety when it comes to the products you can order from Snake River Farms. The Denver steak might be rather small but it is incredibly tasty and it is sourced from the chuck's upper part. The steaks mentioned above are the company's bestsellers but they sell many other products as well.
Snake River Farms Review – Ordering Meat Online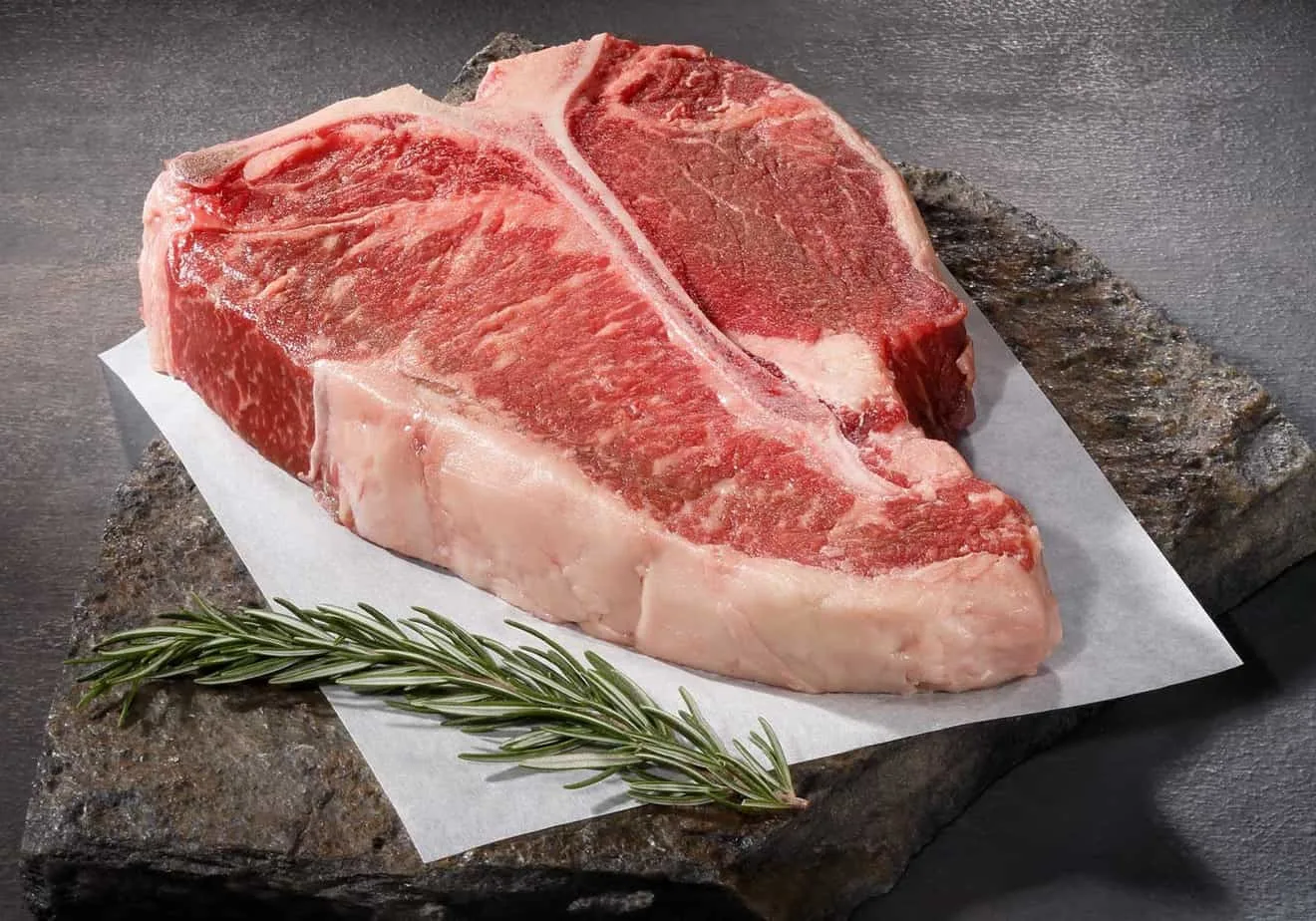 I must confess that this was my first time ordering meat online. I've never done it before. So, the entire process was new and pretty interesting to me. Every step of the way, I was paying attention to not miss any detail of this experience.
The vendor's website is quite intuitive and easy to use. You can browse through all their available meat cuts and place your order in just a matter of minutes, especially if you already know what type of meat you're in the mood for.
In the case of the American Wagyu Brisket, the Black Grade category, there are several available weight alternatives that range from 9-12 lbs. to more than 20 lbs., based on your needs and preferences. Regardless of your chosen meat weight, you will receive a full packer cut. That includes both the flat and the point.
The grade of the brisket ranges between BMS 6 and BMS 8 which are higher than the ones of USDA Prime. One important perk is the fact that the client can select the date for the delivery.
Snake River Farms Review – Shipping
The standard delivery fee is $9.99. Those who want their products to be shipped express or overnight will be required to cover a higher shipping fee.
Like I previously mentioned, all their meat comes in safe packages with dry ice. Someone has even noticed that the meat was still frozen after sitting outside for a while (that's possible as long as nobody takes it out of the package).
The company processes all their deliveries from Monday to Friday and clients receive their ordered products from Tuesday to Saturday. Saturday shipping comes at a slightly higher cost upgrade of $15.
This meat vendor offers 4 different shipping alternatives, each with its own cost:
Standard delivery – $9.99;
Overnight shipping – $79.99;
Express delivery – $39.99;
Saturday shipping – an upgrade of $15.
Before ordering any meat cuts, you should always double-check the price because, from time to time, they may change it.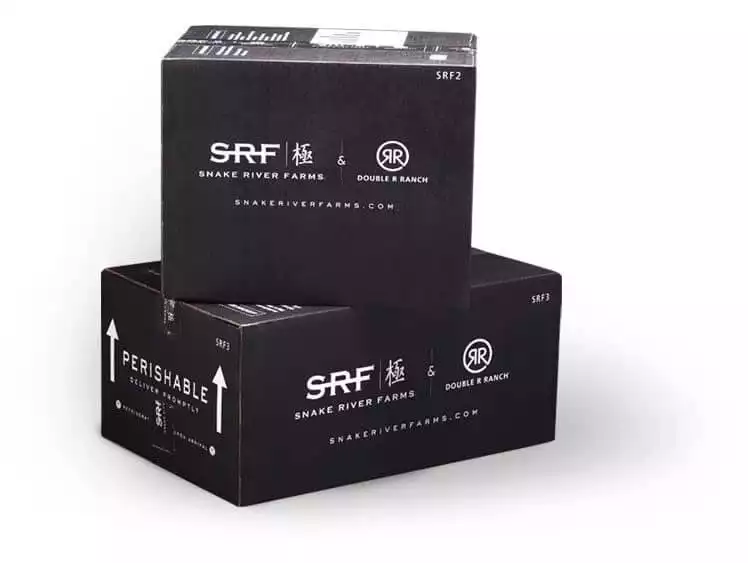 Receiving the Ordered Products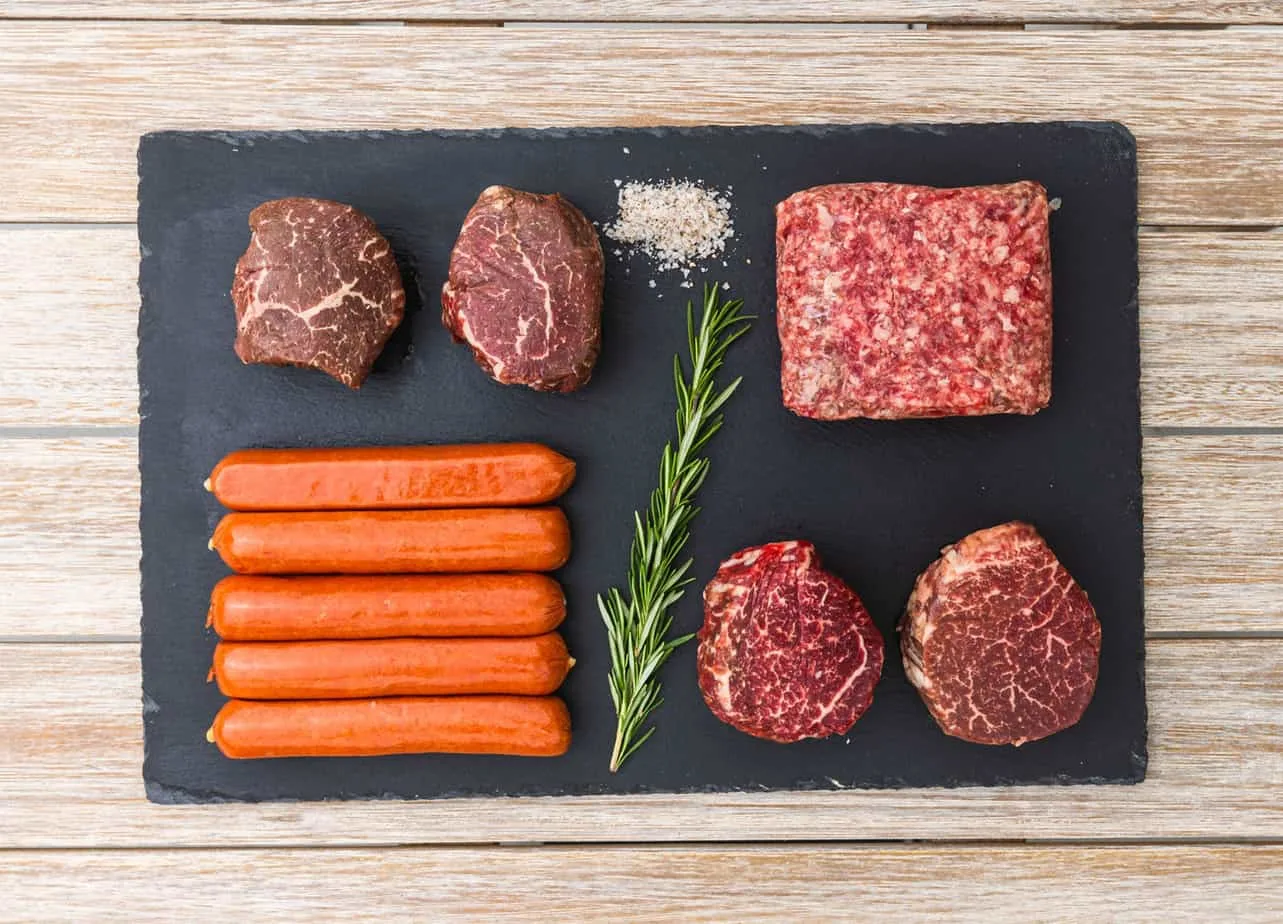 One of the most popular Snake River Farms products that many clients order is the company's brisket which shows up in a thick-walled cardboard box that's looking rather bulky. Don't worry if the order arrives while you're at work because the meat will remain intact until you get home.
Here's what you will find in the box:
Plenty of insulating material;
The meat, in this case, the beef brisket;
Dry ice;
A note that offers you details regarding both meat thawing and freezing;
A complimentary insulated bag.
In my opinion and experience, you shouldn't worry about the fact that they ship frozen meat. Due to all the precaution measures the provider takes, the meat remains in an excellent state for hours before beginning to thaw out. In terms of packaging, I couldn't find any faulty characteristics.
The Way Snake River Farms Meat Looks Like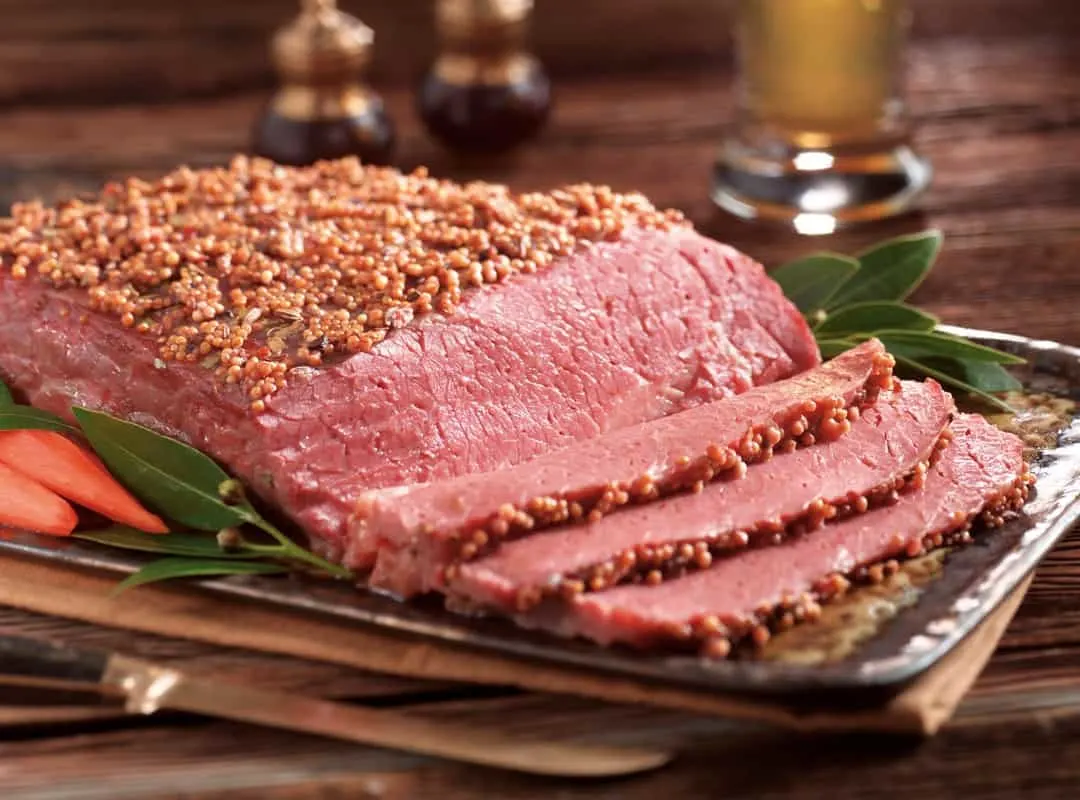 As soon as you open the container, you can tell that the meat is a beauty. The supplier's beef cuts feature impressive intramuscular marbling. There are white areas of fat here and there due to which the meat will remain tender after you cook it.
The meat's texture is another major plus. I suggest you prepare a simple yet tasty seasoning and rub the meat with it before cooking it. If you do that well, the final product will be very tender and juicy. The best thing to do is to let the meat rest for a while before eating it.
When you'll taste it, you will discover a nice smoky beef flavor but that is achieved due to the correct seasoning. Snake River Farms beef is definitely top-shelf quality meat.
My Personal Opinion about Snake River Farms Meat
There are so many options out there when it comes to online meat providers, that the process of choosing one and ordering your desired cuts could be overwhelming. But, if you want healthy and tasty beef sourced from grass-fed cattle, then Snake River Farms should be on your priority list.
I personally also love their dry-aged beef and Kurobuta pork. One interesting thing I recently found out is that not all the animals are fed with grass. Some of them receive grain and corn but that's not necessarily a bad thing.
The quality of all the provider's cuts is very good so, if you're looking for complaints, you will have a hard time finding any serious ones. The company's meat is used to prepare delicious recipes by restaurants that have Michelin stars.
Snake River Farms Review – Main Alternatives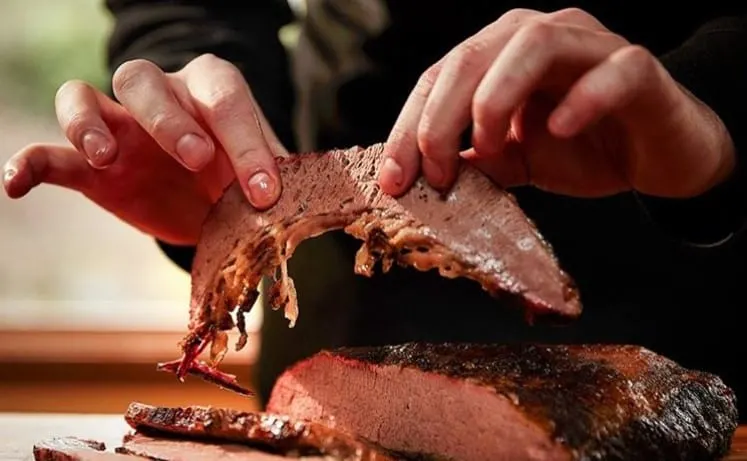 Here are some other popular options that allow you to order meat which is then delivered at your doorstep:
Crowd Cow – this meat delivery service provides fresh cuts of beef, chicken, pork, turkey, etc. They even have salmon and the well-known Wagyu beef. Their website is straightforward; all you have to do is browse through their available products, place an order, and wait for it to be shipped; (Read More About Butcherbox vs Crowd Cow)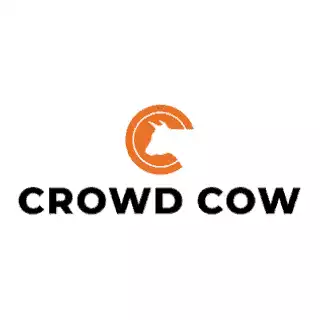 Online Meat & Seafood Delivery | Crowd Cow
Get grass fed steaks, pasture raised craft beef, pastured chicken, heritage pork and more meat you can't find anywhere else ― delivered right to your door.
Build Your Box
We earn a commission if you click this link and make a purchase at no additional cost to you.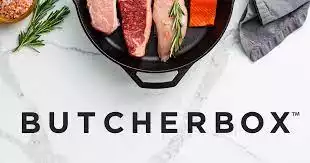 Why Go With Butcher Box?
If I had to pick one frass-fed, free-range, wild caught meat delivery service it would have to be Butcher Box. Amazing selection, impeccably quality, and seamless delivery. Customize a box or pick a pre-made medly. Try it out! #DinnerWin
Try Butcher Box
We earn a commission if you click this link and make a purchase at no additional cost to you.
Moink Box – this meat distributor has a delivery chain that covers 50 states and the company even provides a great satisfaction guarantee. You can choose from around 30 different products, including wild-caught seafood;
Omaha Steaks – this company provides meat as well as seafood and even dessert. It provides a wide meat cuts selection. The supplier functions on individual orders. Their purpose is to deliver restaurant-quality food to all their clients;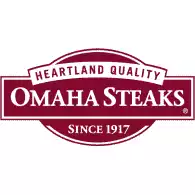 Premium Steaks & Chops | Omaha Steaks
Shop online for perfectly aged steaks, trimmed by master butchers, and backed with a 100% money-back guarantee from Omaha Steaks.
Check Prices
We earn a commission if you click this link and make a purchase at no additional cost to you.
Wellness Meats – all the meat cuts provided by Wellness Meats are sourced from animals that are raised in Illinois and Missouri. The company prides itself with an amazing record of service. Besides meat, they also market seafood and snacks.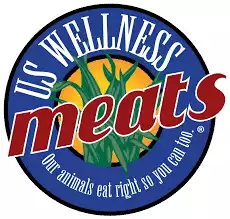 FAQs About Snake River Farms
Question: Where Is the Snake River Farms Provider Located?
Answer: The company is located in Boise, Idaho, and it is a family-owned business. All their animals are healthily raised in Eastern Idaho, along the Snake River's high plains.
Question: Are Snake River Farms Animals Grass-Fed?
Answer: Snake River cattle are fed with both hay and grass during the animals' first year of life. After that, they switch to a sustainable diet that includes forages, hay, potatoes, corn, barley, vitamins, and minerals.
Question: Is Wagyu Beef Better than Kobe?
Answer: Wagyu consists of several types of beef meat. Kobe is a Wagyu variety so, both of them are excellent choices. The term Wagyu refers to all cattle that are raised in the Japanese style. Kobe is a specific Wagyu strain that's sourced from animals bred in very strict conditions and high standards, in the Kobe region of Japan.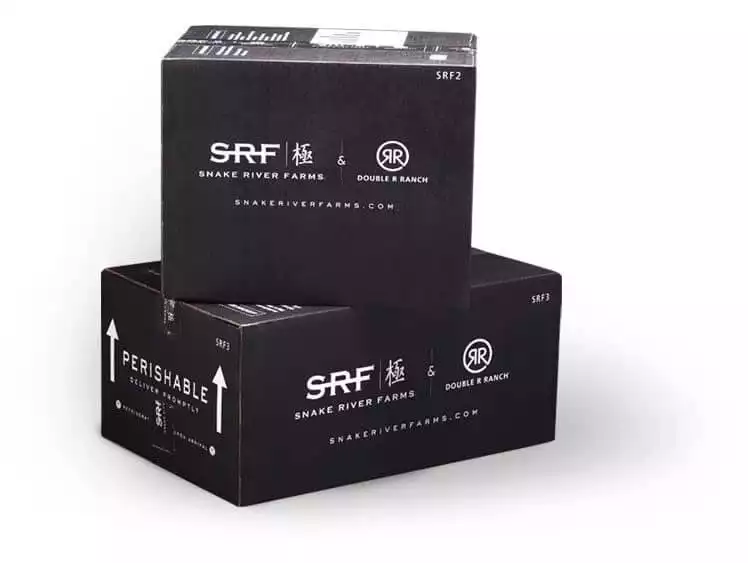 Snake River Farms Review – Final Thoughts
This meat supplier markets some of the best American Wagyu beef in the United States. You can order their premium cuts while also enjoying a convenient and comfortable shopping atmosphere through their online platform.
It doesn't really matter if you're an avid meat consumer or if you eat meat from time to time. When you do, you deserve to enjoy high-quality products. Skimping or settling won't do you any favors. A good tasty meal requires great meat, and Snake River Farms can be the right provider for you.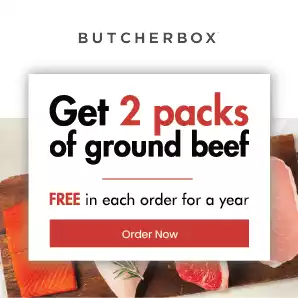 Try ButcherBox Now!
ButcherBox delivers 100% grass-fed beef, free-range organic chicken, humanely raised pork, and wild-caught seafood directly to your door. Get 2 packs of ground beef FREE in each order for a year.
Order Now
We earn a commission if you click this link and make a purchase at no additional cost to you.