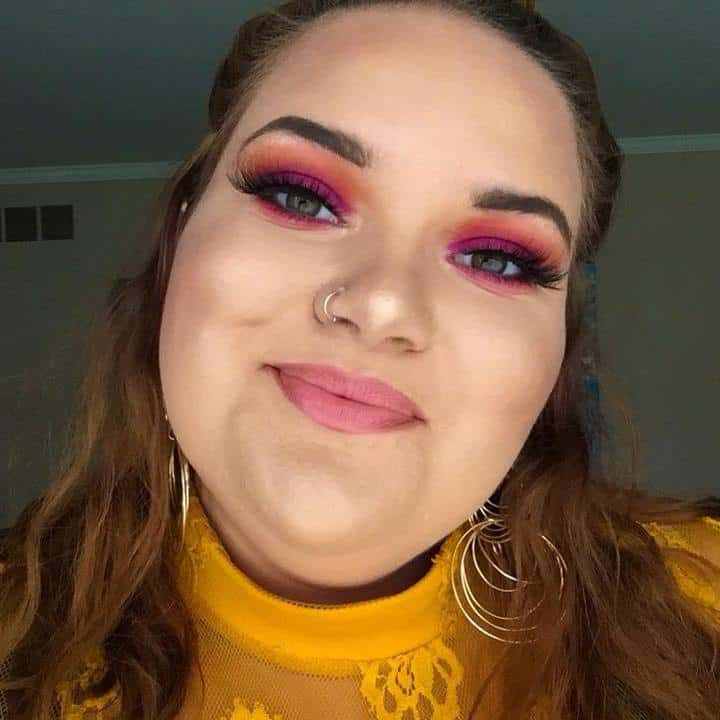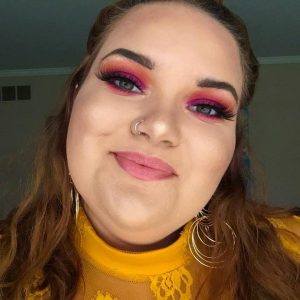 Latest posts by Alizabeth Swain
(see all)
What's that? Do you want to try to find a beauty subscription box that isn't going to break the bank?
Well, with all of the beauty subscription boxes on the market, it's super easy to find at least one box that won't set you back a pretty penny. But, that's where the trouble lies: there are literally too many beauty boxes on the market. Now, before you get mad at me for saying that, hear me out.
Too many beauty boxes on the market offer the same type of box. These boxes offer the same basic beauty supplies and claim that they aren't expensive. Ipsy, Boxycharm, Birchbox are just a few of the more famous beauty boxes. Still, the list literally could go on for nearly forever.
So when I heard about Babebox for the first time, I rolled my eyes a little bit. Babebox claims provide a $100 value or more inside each box for only $29 per box. Inside of each box, you will find 4 to 5 beauty products. Plus, you will get your box delivered right to your front door every month.
Now, what other subscription box does this is sound like? Good question. A bunch of them. The only thing that kind of sets the subscription box company apart from other subscription boxes that provide the same value is that they claim all of the products inside their subscription box are cruelty-free.
But, there is one thing about this subscription box that sets it apart from other boxes on the market. Babebox is a small business. So, I looked into purchasing this subscription box. I did this because I thought it would be a good option for those to consider if they're looking to step away from big-name boxes in the subscription box community.
So, without any further hesitation, I would like to introduce you to my personal experience that I had with Babebox. I would grab a snack and sit down; this is going to be a long review.
Bottom Line Up Front
If you have tried Boxycharm before, and have thought about switching, I personally would just recommend that you stick with Boxycharm. I wasn't impressed with Babebox, and I don't feel like it had anything unique to offer. Plus, their cancellation policy is super sneaky. I 8/10 would recommend you stay away. 
My Ordering Experience
Naturally, the first thing that I did when trying out my first Babebox order was go to their website to order. Honestly, the website is a little simple, but in that simplicity, it's also super easy to operate. I didn't have any problems figuring out where to check out. And I didn't have any problems making sure that my order went through. 
The website contains a bunch of information about what's inside of your fave box. You'll find that they talk about how you get full-sized products that are all cruelty-free. In addition, they say the inside of each box, you'll be introduced to new brands every month. Also, they claim that you'll receive at least $100 worth of products inside of your box. 
Plus, they have a section dedicated to showing you what was featured inside of previous boxes. And they give you a good idea of the unique benefits that each payment plan offers. For example, if you sign up on a pre-paid plan, you don't have to worry about paying for shipping. But, there is one thing about this that I strongly don't like. However, we'll get into this later. 
When I ordered my box, I signed up for two boxes. That's because Babebox offered a 'get a free box' option. So, I signed up for a free box and paid for my first month's subscription too. That's why I've got two boxes I'm reviewing in this article. 
My experience with box #1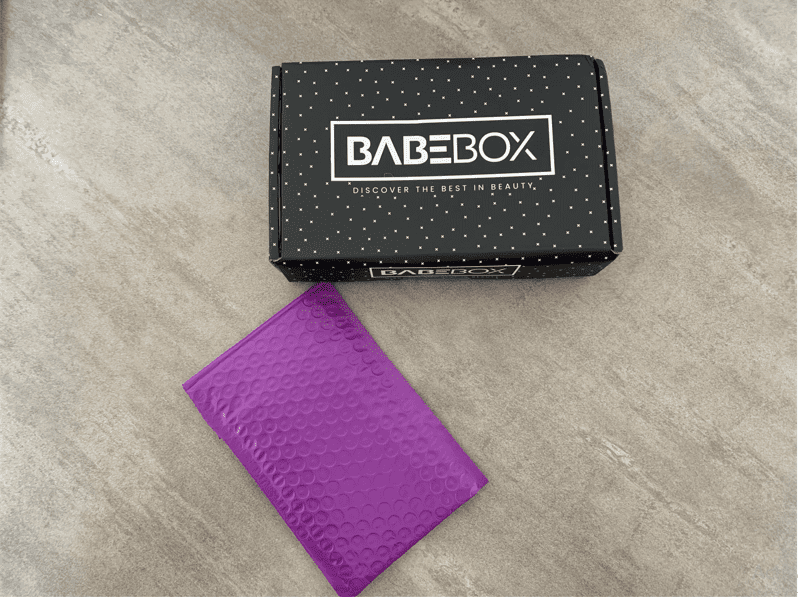 When I ordered my subscription boxes, I ordered them simultaneously. But, I actually ended up receiving the boxes two weeks apart from one another. I had no idea which box was which. There is no labeling that lets me know.
When the box arrived in my mailbox, I was covered in a poly mailer that was decorated with the brand's logo. Then, as I opened up the poly mailer, I got a purple bubble mailer inside of the package, along with my subscription box. 
Inside of the purple bubble mailer was an eyeshadow palette. I understand why this was packaged separately, as the bubble packaging inside of the mailer kept the eyeshadow palette protected. I received Bellapierre Cosmetics Brown Eyed Girl eyeshadow palette. I received a lot of this brand in my Boxycharm and Ipsy boxes, so this is already a brand that I was very, very familiar with.
 As far as the eyeshadow palette, it wasn't anything that was either outstanding or super disappointing. It's your typical run-of-the-mill eyeshadow palette, with four shades. Inside of this palette, there is a matte shade, two shimmer shades, and a glitter shade.
 Then, it came time for the rest of my unboxing. As I opened up the box, there was tissue paper that was labeled with Babebox is out of the box. Plus, this was all closed off with a Babebox sticker.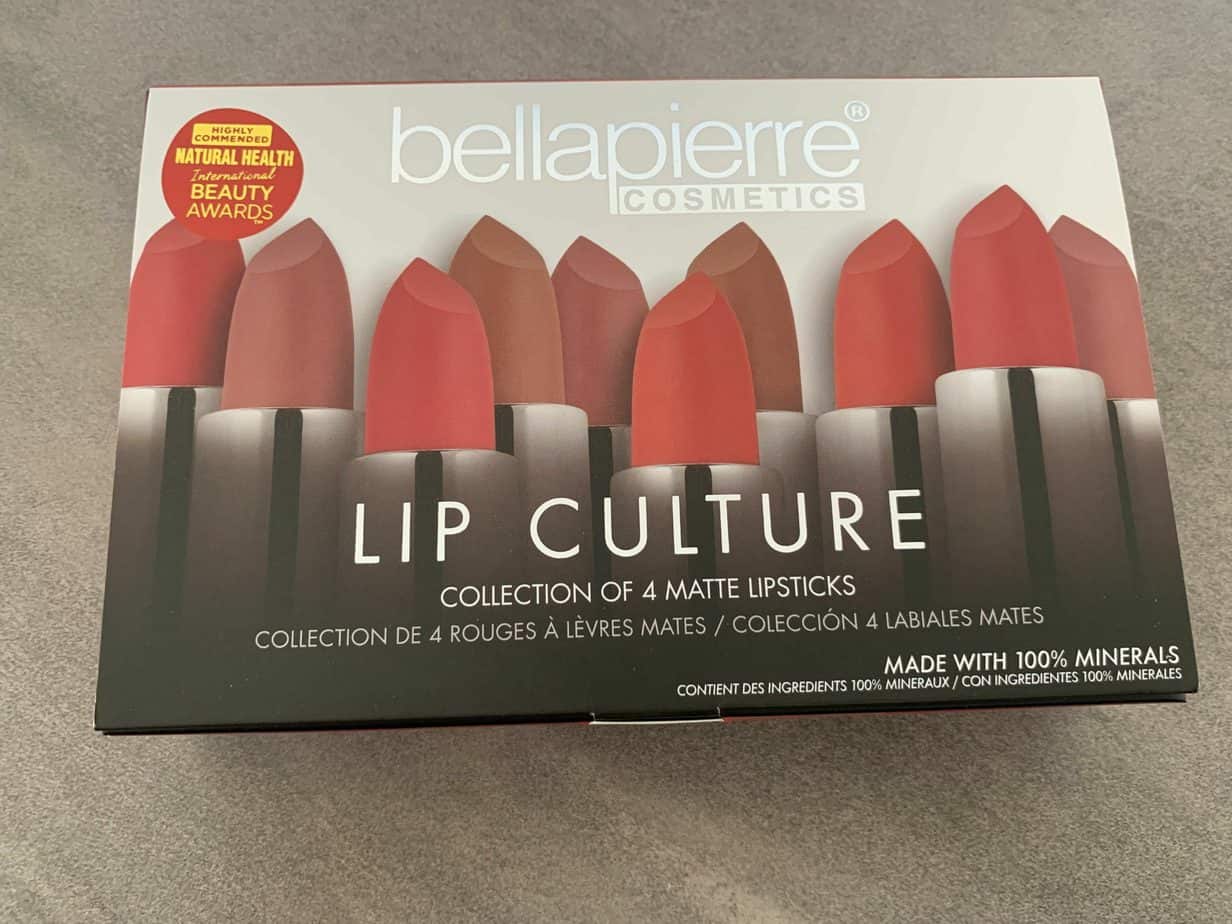 After I ripped open the tissue paper, the first thing that I pulled out was another Bellapierre product. This time, it was a lipstick collection. This is a collection of four matte lipsticks. Again, I want to clarify that I have received a lot of Bellapierre products in the past before. And they aren't necessarily a brand that I love oram ever super impressed with. I've also received several lipstick collections from them, so this was something I was already familiar with. 
Personally, I found that the lipsticks from this company irritate my lips. They always leave my lips feeling very dried out afterward, so I recently decided to stop wearing them. While I think the shades in this box are super beautiful, this isn't a useful product.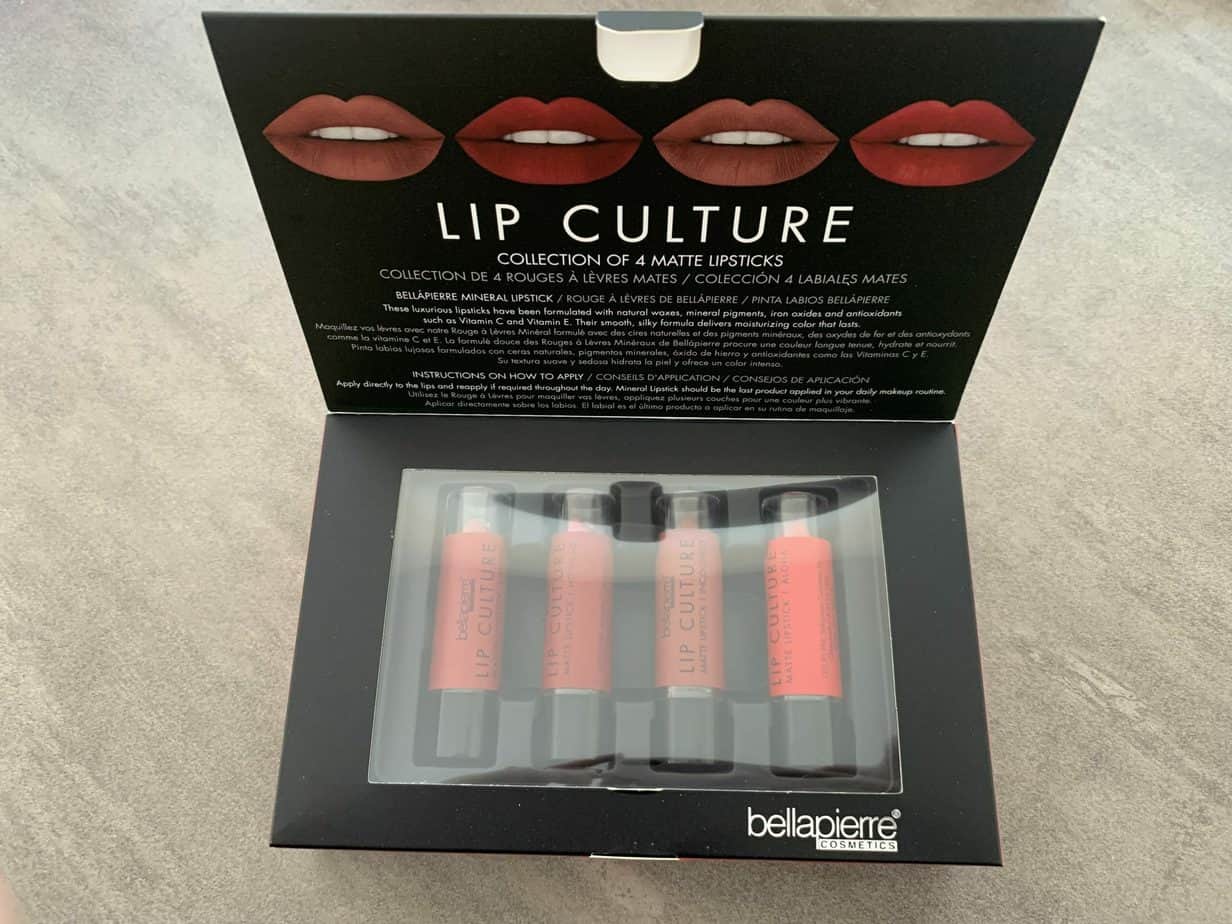 Next, I received a three-in-one glycolic acid eye serum from Able skincare. This is a brand that I haven't ever heard of before, but I thought it was nice to receive a skincare product inside of my box. However, I'm very picky about my skincare. If I haven't heard of a product or a brand before, it's probably because they haven't done anything revolutionary in the skincare industry. So, with skincare products that I'm trusting the aging of my skin to, I like to stick to what's been tried, tested, and true. But, this may be a good introductory item for someone who doesn't have the money to get into skincare.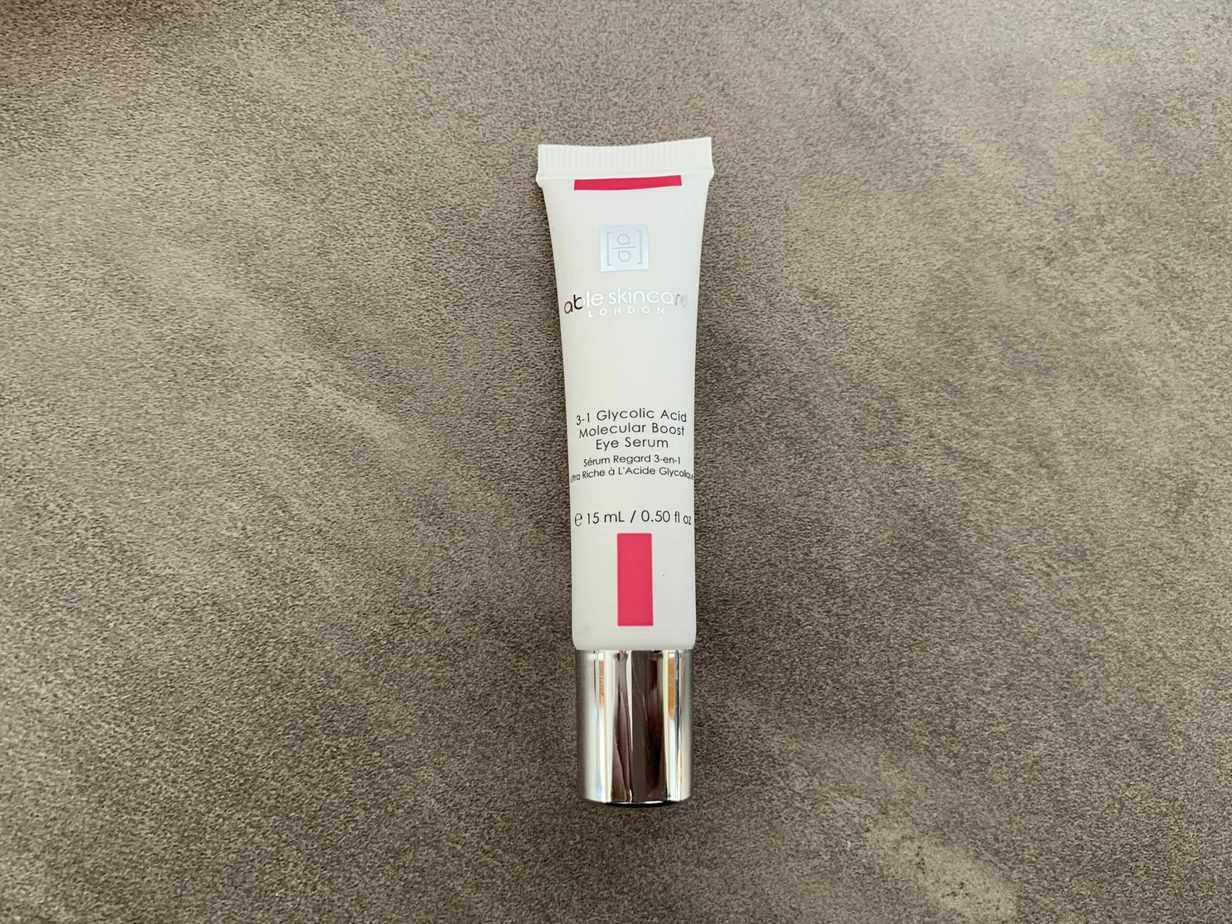 The third item was my favorite item in the box. This is a solid perfume. This was the most creative item that I received inside of my Babebox. I haven't ever received a solid perfume before. Plus, I'm usually pretty picky about the best sense that I like to wear, but this totally passed my check. This is actually something that I'm still currently using, and we'll plan to continue to use. The only complaint that I haven't bought this product is that it doesn't last as long as I was hoping it to. However, it's super easy to tuck this little solid perfume away in my purse and reapply throughout the day.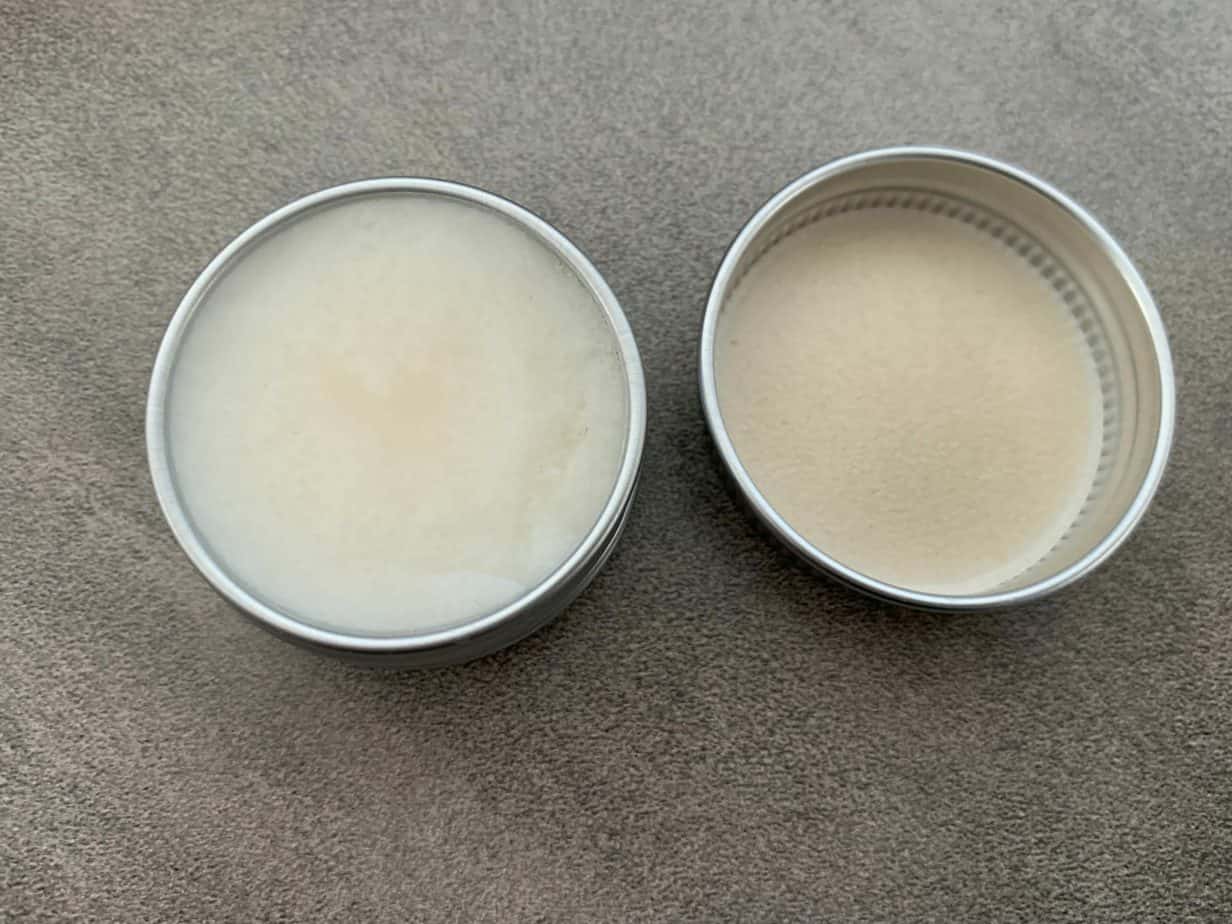 The fourth item that I pulled out was from Give Me Lala Beauty. This is a lipgloss, in the hade "Daddy". I am a huge fan of lip glosses. As I've gotten older, I honestly love reaching for a beautiful shiny lip gloss over a matte lipstick. I really love the shade of this lip gloss too. However, I'm not going to wear it very often because I'm not a big fan of the smell of this lipgloss. This will have to be something that I will only wear occasionally. But, the shade is absolutely beautiful.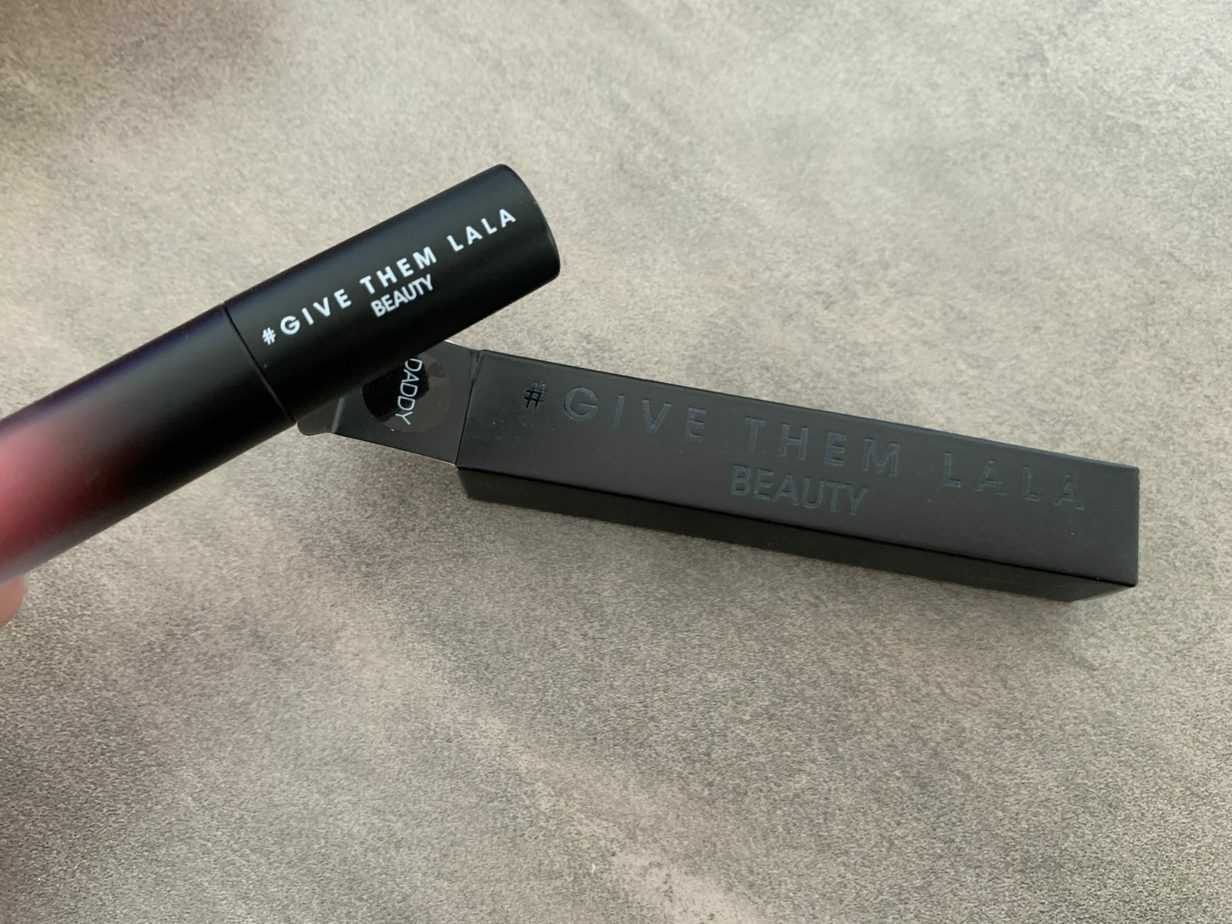 Lastly, I received an Ultra Precision eyeliner in the shade "Blue" from Doucce. I literally have this exact eyeliner, in the exact shade, in four different pencils. I've received so many of these eyeliners, even different shades, throughout my months of Ipsy and Boxycharm subscriptions. 
Was the first box worth it?
So, in total, I would've $29 for this box. With just the eyeshadow palette alone, the entire cost of the box is nearly covered. The cost of the eyeshadow palette is $25 if you were to buy it individually. So, just mix the cost of the eyeshadow palette with the lip gloss, which sells for $16, and the entire cost of the box is obviously covered.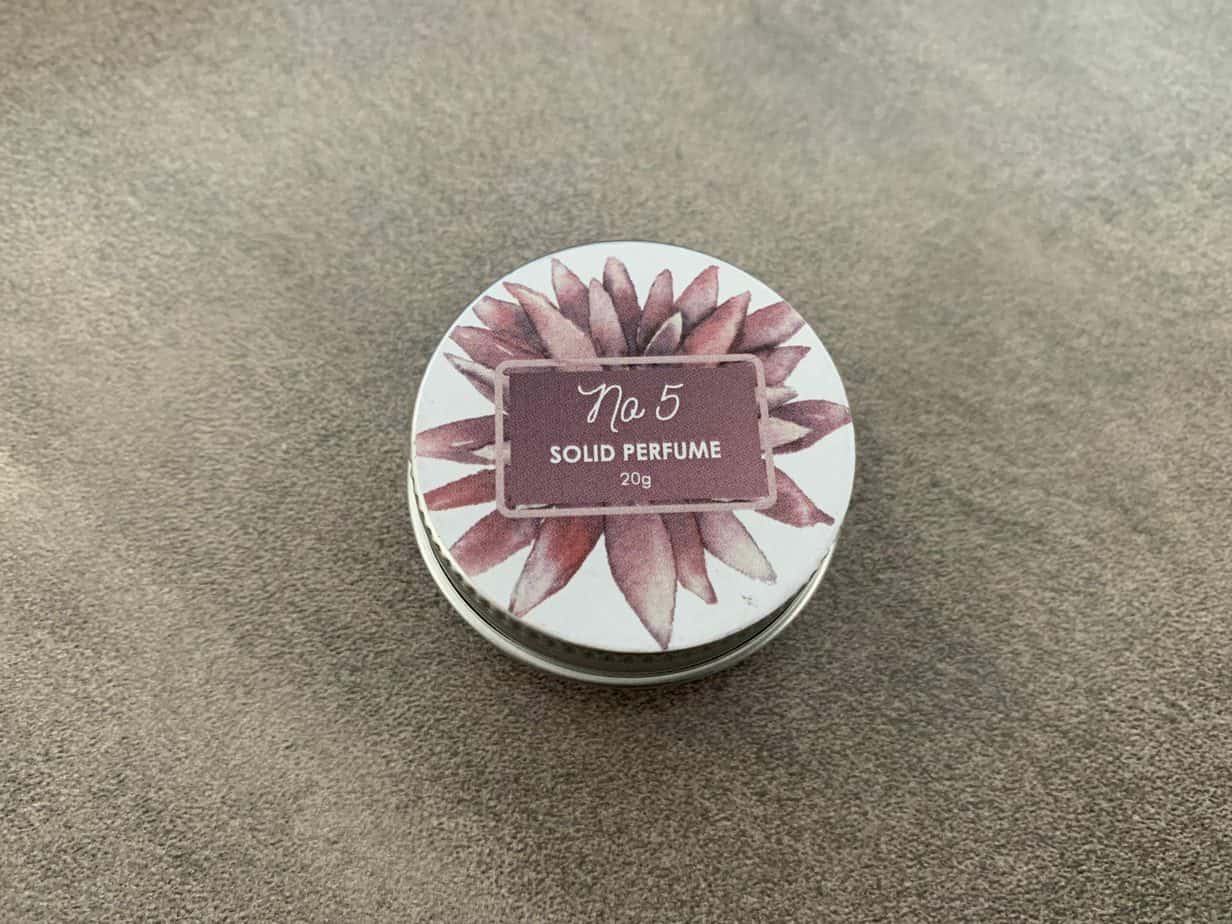 But, here's what I like to argue. Just because the brand is selling something for $16 doesn't mean it's actually worth the $16. I feel like a lot of makeup in this box was cheap and wasn't difficult to find in other more affordable brands, such as NYX. I think the most valuable item in this box would be the eye cream. But, again, how many eye creams do I get every month in other subscription boxes?
 A lot.
What I'm looking to get away from the big name-brand companies out there, it's because I want to see new and refreshing products inside of my boxes. I don't feel like this first box achieved that at all.
 But, maybe the second box will be better!
My experience with box #2
So, a few weeks went by, and I have my Babebox sitting on my desk, waiting for this review to get written. I believe that this box was the subscription box for the month. The only reason I believe this is because I received an informational card with a breakdown of all the products inside of the box. This card also included a section that highlighted the total value of the box.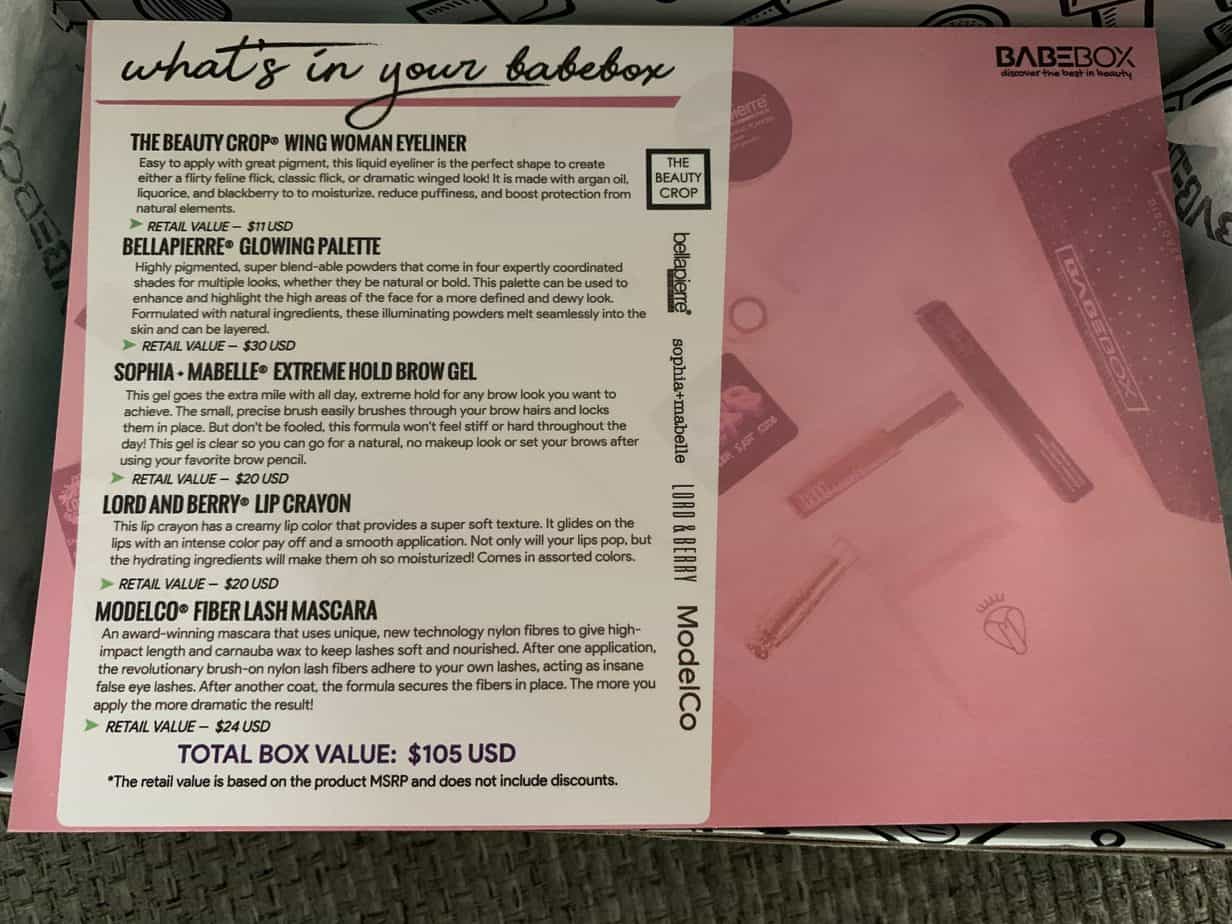 This box worked a little bit differently. There is blue crinkle paper filling up the box and keeping some of the items hidden.
 The first item that I received was The Beauty Crop Wing Woman Eyeliner. This was a small, but super cute little liquid eyeliner. It honestly reminded me of a sample Kat Von D Tattoo Eyeliner. But, it didn't have the anti-smudge ability that the Kat Von D eyeliner has. However, it said that the inside of this I'll enter contains ingredients, such as Blackberry, to help boost the protection of the skin around your eye.
 Again, black eyeliners are another item that is constantly sent out in subscription boxes.
 Next, I received an Ultra Glow palette from Bellapierre. You can imagine my enthusiasm when I opened up my box to see yet another Bellapierre product sitting in my home. But, I will say that I was excited to try out a highlighting palette from this company. There are four different shades available on this highlighting and bronzing palette. I found that there wasn't a whole lot of shimmer to the highlighter comment that was nearly chalky. Plus, the bronzer colors are just way too dark for me to use on my skin tone.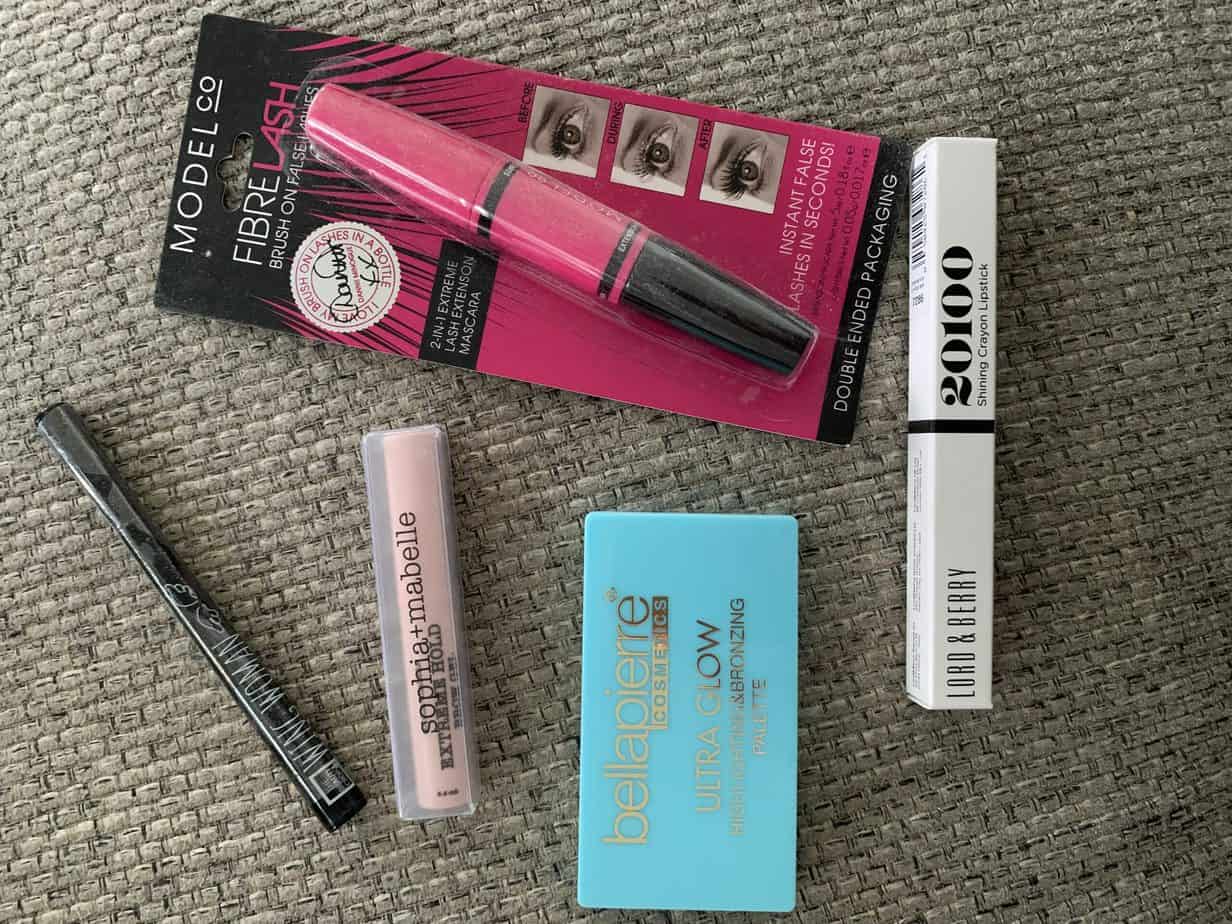 I went on WanderlustBeauty to see how much this palette was being sold for. Originally, it was listed on the Babebox for $30. But, I found it on sale for $5 – so what's really the value behind this palette?
Next, I received the Sophia Mabelle Extreme Hold brow gel. I was honestly really excited to get this product. This isn't normally found in description boxes, but it was really nice to get. Whether you use it on your lashes or your brows, clear mascara is always super useful to have in your Arsenal. And not a lot of subscription box companies end up sending it out, so it's really refreshing to see this product inside of my box.
 Then, I unboxed Lord and Berry's lip crayon. I really love the shade that I got in my box, and I appreciated that I got another lip product. I've never received a shining lip crayon in any of my subscription boxes, although I have gotten lip crayons and my boxes before. I've received several products from Lord and Berry, and I thought the quality of their products was pretty decent. This isn't a brand that I was considered to be high-end, but more around the drugstore quality.
Lastly, I received the Modelco fiber lash mascara. I did like that I received a fiber lash mascara, but I didn't like this mascara. I found it to be very flaky and didn't have a long way there. After only a few hours of applying and wearing this mascara, I found that a lot of the fibers had fallen off. I didn't even wear it for very long or during hot weather. As a matter of fact, it's the middle of the winter as I'm writing this review. But, this didn't seem to be enough of a reason for the fibers to stay on eyelashes. Maybe, they just don't like the cold.
 In total, the box of value was alleged $105. The most expensive item was the palette, with a total retail value of $30. The lip crayon had a retail value of $20, the brown Hotel had a retail value of $20, the fiber lash mascara had a retail buy of $24, and the eyeliner had a retail value of $11.
My biggest problem with Babebox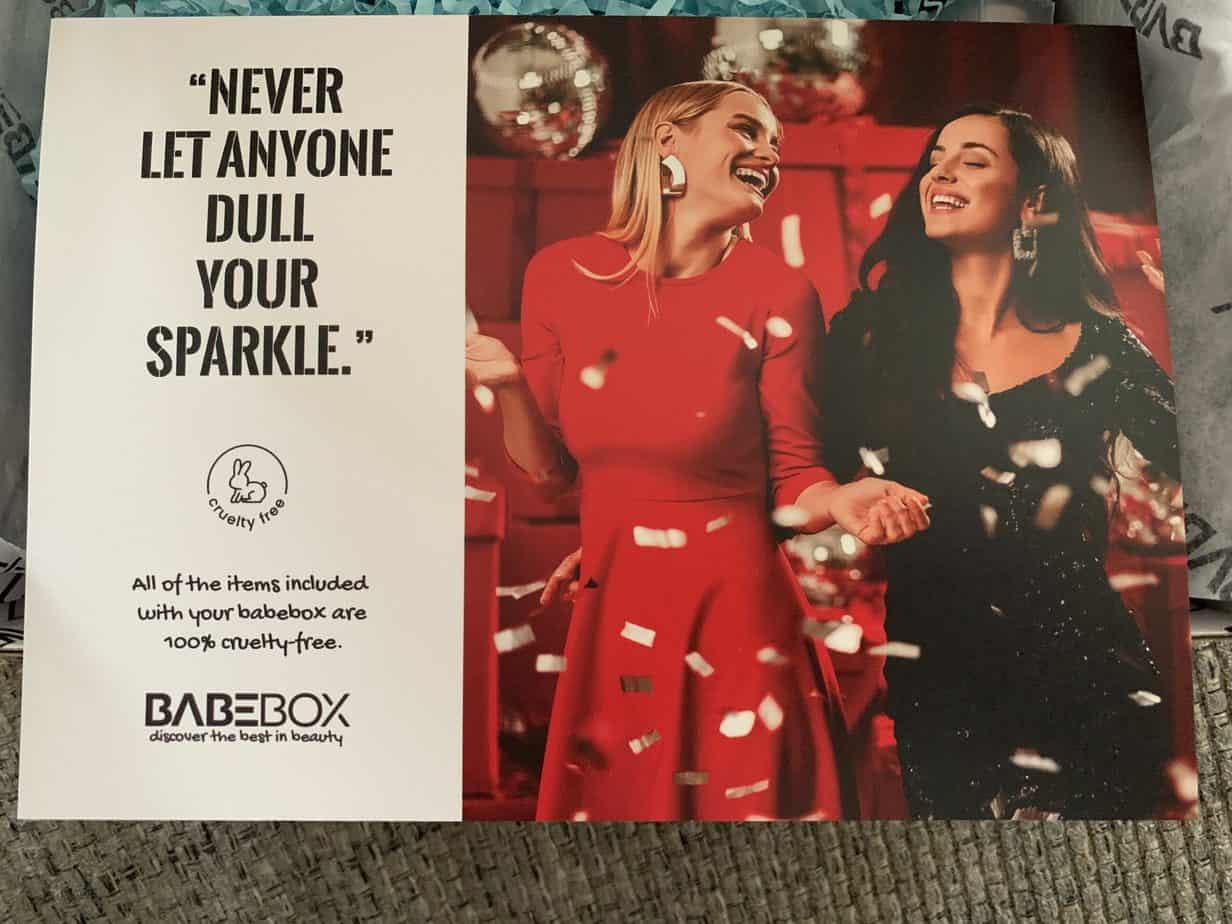 So, I have a big problem with this subscription box company. I don't like their cancellation policy. At all. Actually, I'm going to go as far as to say that I hate it.
 I've never run into this type of policy with all of the different subscription boxes for use I've written and all of the subscription boxes that I use. To cancel a subscription with them, you go on a month-to-month basis; you have to wait two months. So basically, I paid for my first month, and I now have to pay for a second month for me to cancel my box. I have another box that is supposed to get here within a week or so, and then I'll be able to cancel.
 I just really hate that, especially because of how disappointed I was in my first box.
Would I recommend Babebox?
Honestly, no I wouldn't. This was a very disappointing box, especially when you put them in comparison to other similarly priced boxes that have larger names. You could have gotten a little much better value out of an Ipsy box, and you wouldn't need to spend as much money on an Ipsy plus box.
 Even if you want to try and stay away from Ipsy because you want to support smaller businesses, there are much better small business subscription box companies out there than this. I really don't like their cancellation policy. I think it's very sneaky. Out of the two boxes that I received, there weren't really any products in there that were super refreshing or made me go, "wow, this box is totally worth it." Instead, I actually just felt frustrated with how boring this box was.
 Now keep in mind if you've never tried a subscription box before, or you have been in it for very long, you probably won't feel the same way about your box. But, I've been involved in subscription boxes for many years, so I know when a subscription box is putting out something that really makes their product different or unique.
Alternatives to consider
Okay, so I wouldn't recommend that you would check out Babebox. However, there are a few other beauty subscription boxes out there on the market that I would recommend you look into instead of this company. 
Ipsy Glam Bag Plus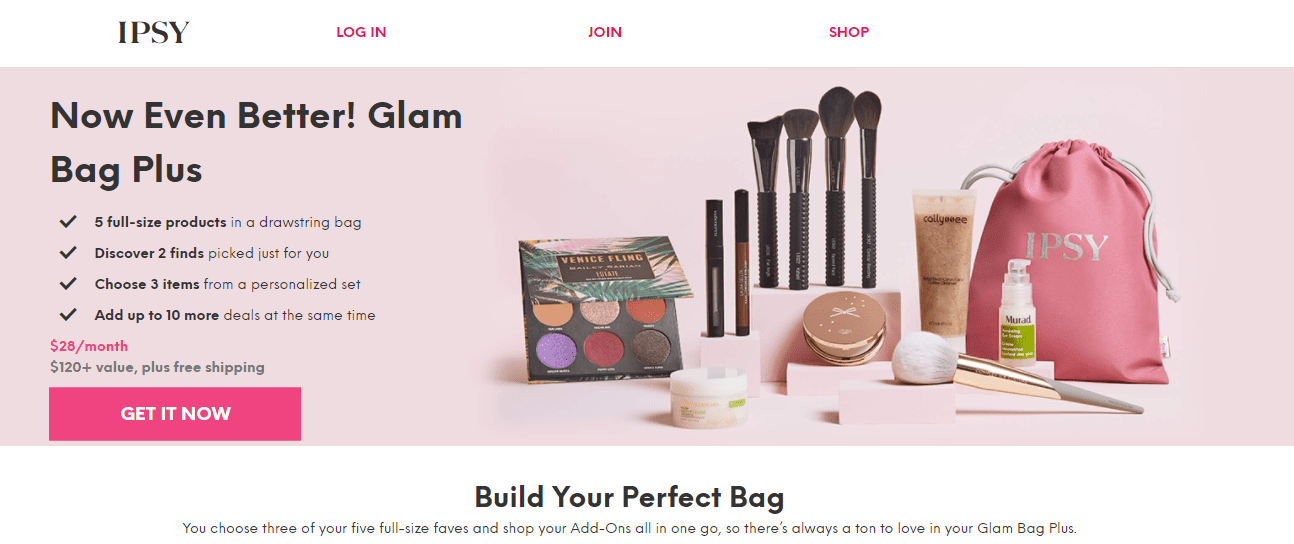 Okay, so the Ipsy Glam Bag plus comes with full-size products. You will get 5 products inside of every box that you receive. You'll only pay $28 per box. Plus, you'll also get a drawstring bag that comes with your order. They claim to include at least $120 total value inside of each box. In addition, if there are custom products chosen for you based on the personal preferences you have when you fill out your beauty profile. The Ipsy subscription doesn't offer a beauty profile or anything similar to that, so I really feel you're already getting a better deal with Ipsy than you would be with Babebox. Plus, you're saving money too. Read our comparison review on Birchbox vs Ipsy here.
Boxycharm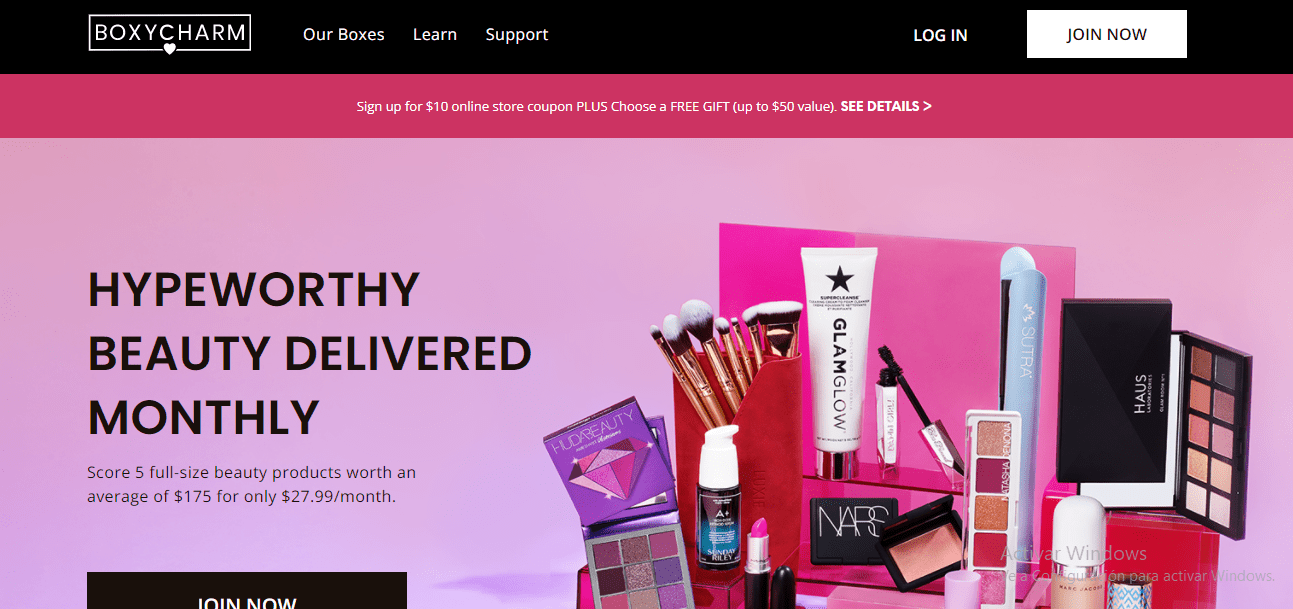 This is another subscription box I talked about a few times, and this review already. You can sign up for Boxycharm every month and pay around $28 every month. Inside of each box, you will receive full-size products. Now, Boxycharm is where I received many of the featured brands inside of this box. However, I love Boxycharm because they're always introducing me to new brands. But, since I've been with Boxycharm so long, there's a lot of stuff that they repeated in their boxes too. But, this won't be a problem that you may run into, especially if you've never purchased a box from Boxycharm before. I like Boxycharm as a subscription because they put a lot of eyeshadows pallets in their boxes. It really feels like you're getting such a great value when you receive a whole eyeshadow palette inside of your subscription box. Read our Ipsy vs Boxycharm comparison review here.
Glossybox

 Now, this may be your recommendation that surprises some people. However, I think that Glossybox is a great option for people looking for more skincare and less Beauty and their boxes. Plus, Glossybox happens to be one of the cheaper options for the same amount. You're only paying around $21 a month for a Glossybox subscription. But, the drawback is that you will get both full-size and sample-size products inside of your box. So, if you aren't concerned about only getting full-size products, this would be a good option for you to look into.
FAQs
Question: How do I cancel my Babebox membership? 
 
Answer: You are question is as good as any. I've personally tried reaching out to the company to try to cancel my next month's membership. However, I still have not heard back from them after several attempts. I'm going to see if I'm going to be charged next month for another subscription box, which will be the third subscription box, and if I am, I'm going to end up filing a claim with my bank.
 Supposedly, you're supposed to reach out to them via email to cancel your box. I have reached out several times via email and still haven't heard anything back. This is the only way that you can contact them.
Question: How much is shipping?
Answer: Shipping is free if you pre-pay for a plan. But, if you pay on a month-to-month basis, you'll be basically paying $7 to ship your box to anywhere in the United States. You'll be paying close to $8 if you're looking to ship your box outside of the United States. 
Question: Are all of the products in Babebox cruelty-free? 
Answer: Yes, Babebox only sends out cruelty-free products in their subscription boxes. They believe in supporting as many cruelty-free and vegan companies as they can in their subscription boxes. 
Conclusion
Overall, I don't think that the subscription box is worth your money. I think that you aren't getting high-quality products inside of your box, and I think you could get a much better overall value inside of play a different subscription box that isn't as expensive. Plus, I really have a big problem with the cancellation policy for new subscribers. I think that it's very sneaky. I'm really upset that I now have to pay for another month's subscription even though I'm really disappointed in the overall quality of the box I'm getting. I feel like this box was a huge waste of money.
Recommended Reads: