Latest posts by Erin Jamieson
(see all)
Mother's Day just passed, but a fragrance subscription box is on Forbes' recommended gifts to keep in mind for next year, or maybe another holiday.
You may have never even heard of subscriptions like Scent Box and Luxury Scent Box to even worry about comparison, but as the subscription service market continues to expand, so do the options and niches.
Bottom Line Up Front: I personally much preferred the better prcing, free exchanges, and BBB accredited ratings with Scentbox (check current promos for our readers).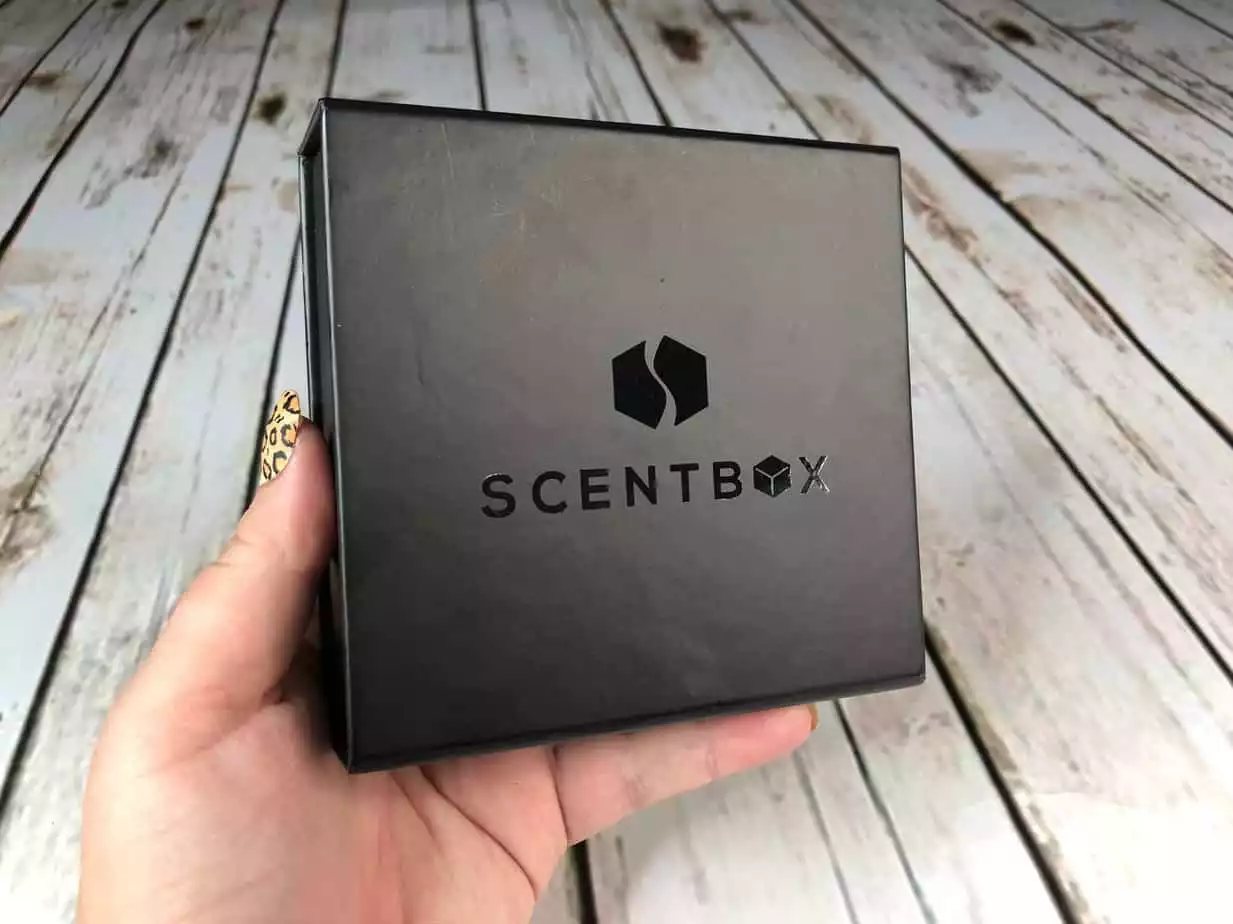 Monthly Supply of Fragrance | Scentbox
I REALLY loved Scentbox and it's definitely me favorite fragrance box that I've tried to date. What's more, they are offering 35% off your first order today!
Find Your Scent
We earn a commission if you click this link and make a purchase at no additional cost to you.
Main Differences Between ScentBox and Luxury Scent Box
The main differences between ScentBox and Luxury Scent Box are:
Scentbox offers a lower priced entry point for the first month
ScentBox is a BBB accredited business AND has more customer reviews than Luxury Scent Box
Luxury Scent Box offers a fragrance profile suggestion tool
Scentbox offers a free exchange per month, whereas Luxury ScentBox does not
Fragrance subscription services allow both men and women the opportunity to try either new or favorite scents every month, without the hassle of shopping for them themselves.
As is the case with subscription boxes in general, even of the likes of meal kits, clothing rental, and nerd gear, convenience but also a fun surprise every month are among the most compelling reasons more Americans are signing up for specialty subscription services.
But subscriptions like Scent Box and Luxury Scent Box are interesting in that they do not fill in a gap for essential necessities, like food and meal kits, but are more in line with beauty kits.
Perhaps the best thing about subscription services like both Scent Box and Luxury Scent Box is that they not only make great gifts but encourage consumers to try fragrances they might not normally try and can really add a special lift to someone's day.
Another reason why Scent Box and Luxury Scent Box deserve some consideration and a comparison? They're making the fragrance market more accessible.
Just how large is the fragrance market? Do many Americans still buy perfume and cologne?
In some ways, the image of a fine bottle of perfume or prized cologne feels synonymous with decades before, with old Hollywood and formal suits and brimmed hats. But the fragrance industry is not outdated–far from it. Especially if you look at sales within the past five to six years.
In 2013, the industry was worth thirty billion dollars worldwide, with the United States accounting for four billion and North America a quarter of those sales, while Western Europe accounted for just under thirty percent of all sales and Asia just under a quarter–showing that, while the demand for fragrances is high in the United States, it is very much a global industry.
As of 2015, that figure has risen to over eight billion dollars' worth in the United States alone, and it's projected to continue to increase–it's difficult right now to find a firm analysis as to just how much fragrance sales have risen as of 2019, but most experts expect sales to continue to rise.
Why does finding perfume or cologne sometimes seem so overwhelming?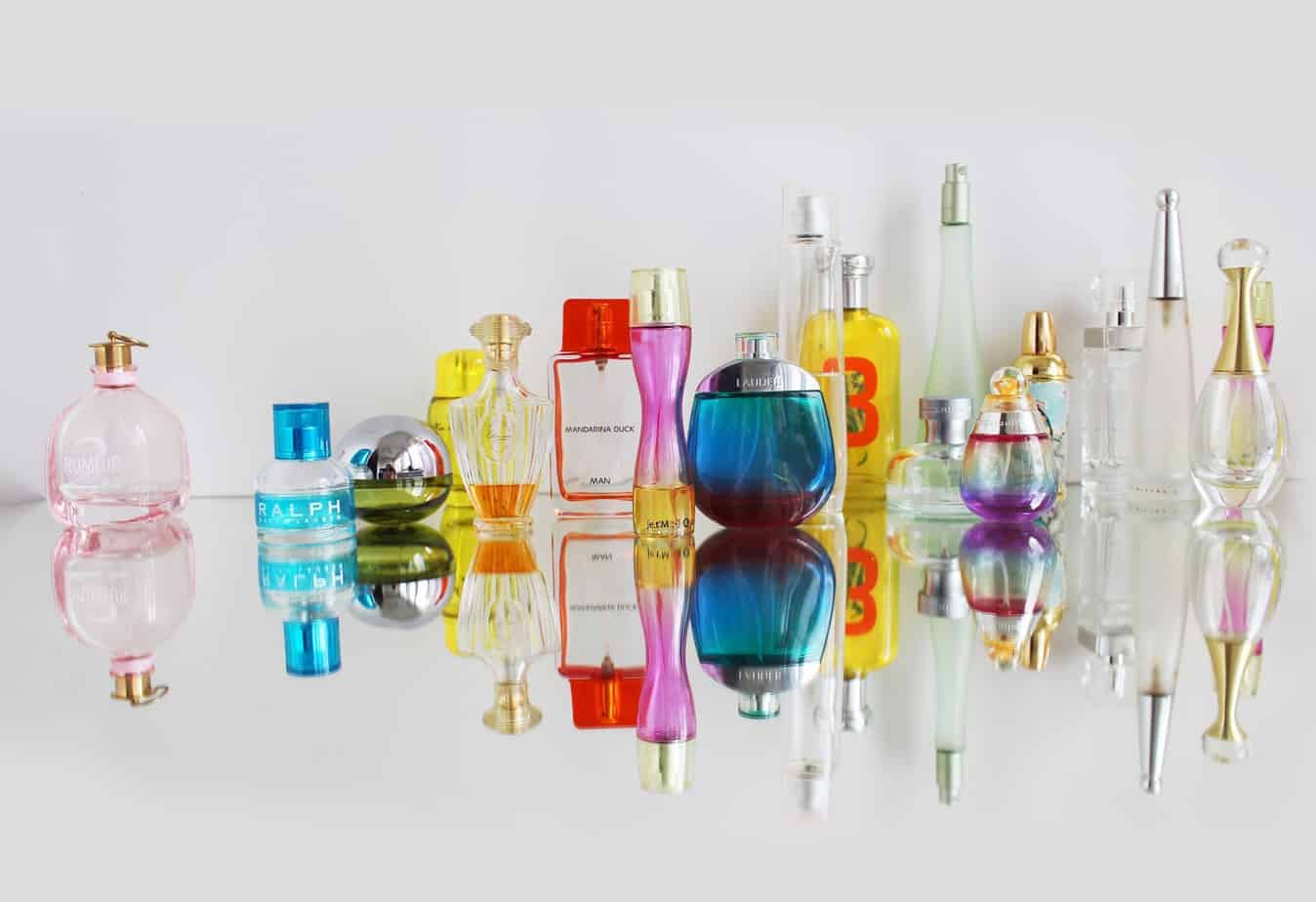 Perfume and cologne options, especially if you are shopping traditionally or even more so, online, can feel overwhelming. Not only is it especially difficult if you have no idea what to look for in a fragrance, but even for someone who's been using perfume or cologne for years and wants a change, the sheer number of choices can be almost mind-blowing.
In 2016, one hundred new products entered the market, a rate which shows just how many options you might be faced with. But what's interesting is that, despite the constant influx of new products, often it's the tried and true fragrances–some as old as one hundred years–that often continue to take the top spots for revenue. That's in part because marketing for fragrances can be quite expensive; add to it that fragrances require additional marketing because, with so many options, it's hard to stand out.
That begs the question: are old standbys and prominent brands, such as Chanel and Marc Jacob's on the women's side, and Bleu de Chanel and Acqua di Gio for men's cologne truly better?
Perhaps the answer is both yes and no. Some of these bands, or arguably nearly all of them, are popular and have stood the test of time for a reason. They offer pleasant, classic scents and may be made with higher quality than a budget brand.
On the other hand, sticking to just a few fragrances means you may miss out of your favorite perfumes or colognes. Simply because something has an iconic label on it does not automatically make it better. Also consider just how many people might be wearing that very same fragrance–if you want to feel more distinct, a lesser known perfume or cologne may be the way to go.
How do you pick out a fragrance, with so many options out there? And do you have any tips as to what fragrances to avoid?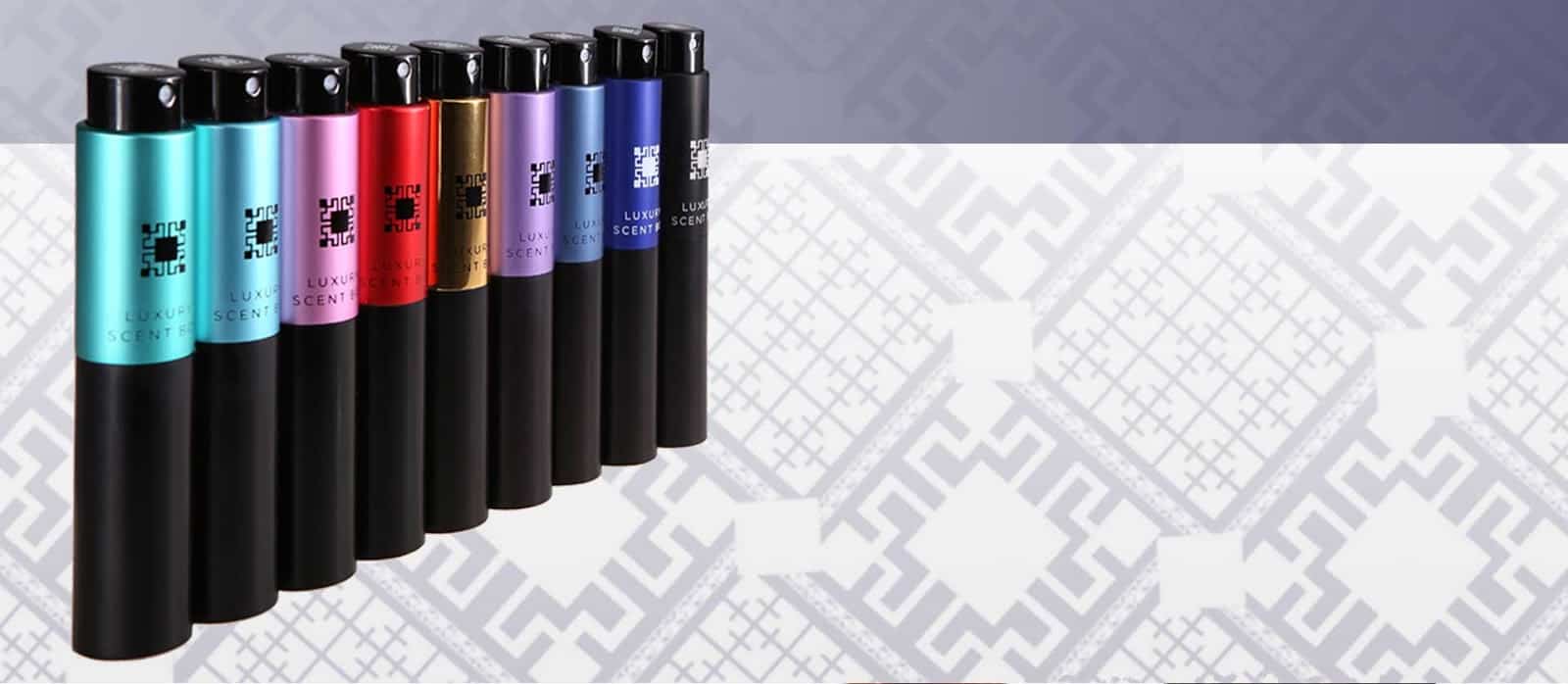 In fact, finding a decent cologne or perfume, like anything else, has a slight learning curve, but mostly has common sense guidelines.
If you've never tried perfume or cologne before, or if you're shopping for someone else, go back to basics. Brian Jeong, CEO of Hawthorne, a men's fragrance and body care line, suggests starting with fragrances you know you like and encounter every day. If you've always loved vanilla, for instance, that could serve as a baseline. We suggest jotting down a list of everyday scents for either you or a loved one and referring to it as you start to shop.
Make use of your resources. There are online resources, such as Base Notes, which allow you to enter scents you like in different categories. Based upon your base scents, the site will suggest scents that are either similar or complementary. Also, consider going in person to a shopping mall or beauty store. Many have free perfume trial bottles, and you can also ask a consultant for some guidance. Just keep in mind that even here, the most popular brands will be the most heavily marketed. While there's nothing inherently wrong with going with a classic, there's value regardless, in seeing what kinds of scents who actually like.
Make note of undertones. Just as you should first consider what primary scents you like, consider undertones and accents. One way to do this is to choose a more mild base that will go with many things, then type it into an engine like Base Notes to get some complementary fragrance notes. If you want a more subtle scent but still want floral notes, for instance, you might go with a nonfloral base or a subtle floral base with stronger floral notes as accents. And more complex is not always better–also think about what scent you want to come across as most prominent.
Shop in fragrance families. We've more or less already suggested this, but the key to finding a fragrance that works is working within fragrance families–for example, vanilla is in the same family as honey and other more candied notes. Citrus and floral notes give off a very different overall effect.
Know how to sample. If you do go in person to sample different types of perfume, make sure you're doing it the correct way. In order to sample any fragrance–whether it's perfume or cologne–spritz it just once, ideally holding it three to six inches away. Smell it a few times, first getting an idea of the base notes, then the accents notes, and then the overall effect. The most common mistakes consumers make is being enticed or pushed away by the very first spray immediately after or spraying too much.
Don't go off brand name alone, but do get some information. While it's nice to discover new scents, you also want to make sure you understand what you're purchasing. Compare to see if there are ingredients that you don't recognize in other fragrances, look for country of origin, and comparison shop not to just find the best deal possible, but also to make sure the price tag makes sense.
Why should I consider a subscription service like Scent Box or Luxury Scent Box?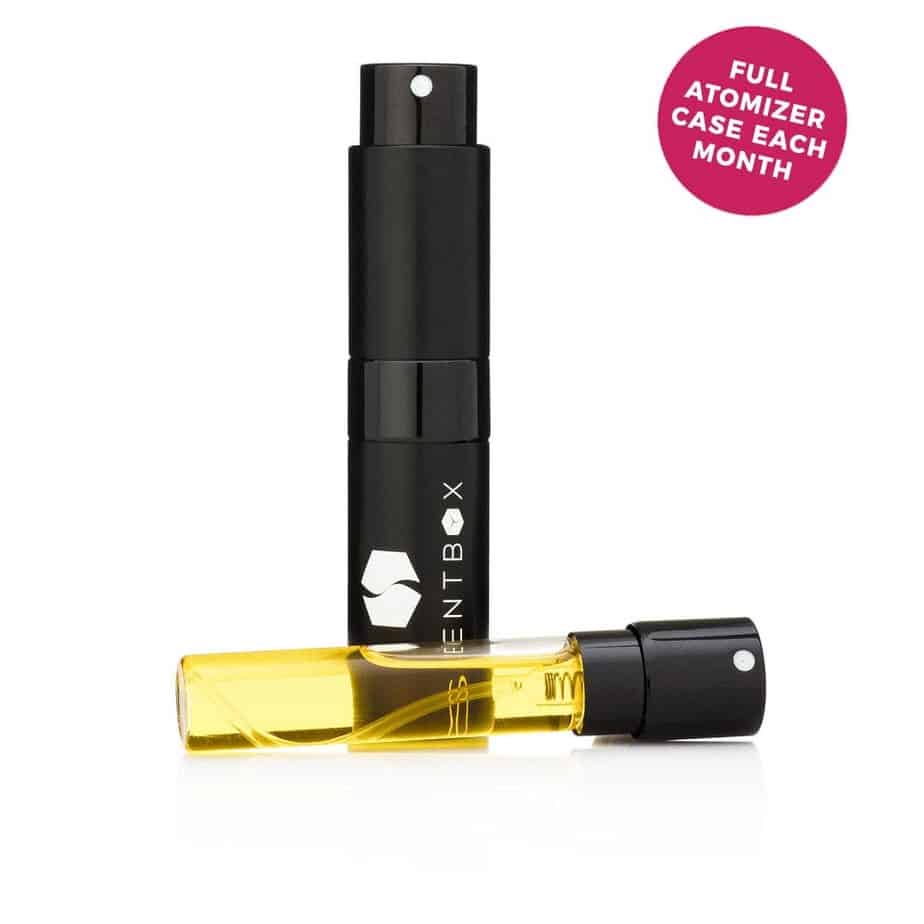 The reason why you should consider either fragrance subscription boxes is because it can cut back on the work that goes into finding a favorite cologne or perfume. Both offer the convenience to sample new fragrances so you can discover what you like without purchasing full bottles at retail price.
It can also make a great gift, introduce you to new fragrances, and be a viable option for many, regardless of personal preferences. Of course, if you are already happy with your perfume or cologne, a subscription may not be right for everyone.
How does Scent Box compare with Luxury Scent Box?
In our comparison, we'll take a quick but comprehensive examination of both Scent Box and Luxury Scent Box to see how they stack up on some key factors, to see which offers the best value, the best service, and the best products. Most importantly, by the end of this article, you should reach a solid conclusion as to if Scent Box or Luxury Scent Box is the better value.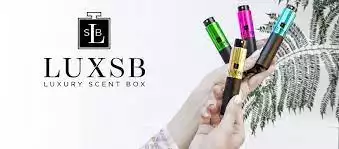 How much does it cost? The first thing most consumers consider is simple–how much it costs. While Scent Box has a special promotion that allows you to try the first month for ten dollars, both Scent Box and Luxury Scent Box cost around fifteen dollars per month. In this sense, they are on even playing field.

How do monthly plans work?

Scent Box sends you one 30 day supply or the equivalent of 0.27 oz of a designer fragrance of your choice. The supply should allow you to spritz up to about four times a day. Plans allow you to order month to month and also cancel months whenever you want. They ship anywhere within the United States, and you also have the option for free exchanges.

Luxury Scent Box is also contract free and allows you to cancel every time. Each month, you'll receive a luxury trial size or .30 oz of fragrance. You'll also get a reusable case in your first month.

How many different fragrances can I choose from? Both Scent Box and Luxury Scent Box may narrow the fragrance field down a little but not by a ton: Scent Box offers over eight hundred and fifty fragrances, while Luxury Scent box offers over five hundred.

Does anyone help you select your fragrance? One of the main draws to a subscription for fragrances is getting some guidance as to what fragrance you should select.

Scent Box leaves it completely up to you. You login in and then browse the available scents and place your order. A calendar and log of previous scents will help you keep track of what you've ordered in the past.

Luxury Scent Box has you create a personal profile, which when then provides personalized recommendations, which you are free to follow or ignore. You can also order your scents online, like Scent Box, and the company also features a calendar system.

Do they offer men's cologne? Yes. Both Scent Box and Luxury Scent Box offer a selection of both men's and women's fragrances you can choose from every month.

How does billing work? Both offer free shipping within the United States. Both accept major credit cards for billing, and both do renew automatically–despite the slightly misleading 'month to month' option–unless you opt out. For your first month, you'll be billed right away. Scent Box from there will charge you seven days every month before the shipment date; Luxury Scent Box bills you monthly based on the day you first subscribed. Sales taxes are only charged if you reside in the state of California.

What about refunds? Scent Box allows you a free exchange per month, but no monetary refunds. Luxury Scent Box does not allow any returns nor free exchanges.

Can you travel with these fragrance bottles? You may think if you're flying you automatically have to either toss out or leave your fragrance at home, but since both Scent Box and Luxury Scent Box bottles fall under the acceptable size as issued by the TSA, you can travel with them.

Are they responsible if you are allergic to a fragrance? Since both companies are distributors, as opposed to manufacturers, neither Scent Box nor Luxury Scent Box is responsible. Signs of allergic reactions to fragrances include headaches, congestion, asthma-like symptoms, and rashes. Make sure to stop using immediately if you suspect you're allergic to a fragrance.

Is there any information about what brands they carry? Yes. You can browse the brands, or at least the most popular ones, offered by scrolling down Scent Box's main page. Luxury Scent Box allows you to browse all fragrances for men and women by selecting the top tab.

Where are the companies based and is there any contact information? Luxury Scent Box is headquartered in California and offers a customer query form as well as a direct line, but no physical address on their website. Scent Box offers an online form, email, phone number, and physical address. Scent Box is also based in California, more specifically Beverly Hills.

What do customers have to say? When in doubt, always be sure to take a look at customer ratings. Instead of relying on internal testimonials, which are more or less a marketing tactic.

ScentBox, not to be confused with "The Scent Box," is not BBB accredited. However, it is highly rated on Bizzrate, scoring an average rating of over eight out of ten; it scores well on every category, including the products themselves, customer service, and delivery and shipping. Beyond that, though it's a little hard to track down customer reviews. There thirteen reviews on Influenster. The few reviews indicate they mostly were quite pleased; a few canceled simply because they did not consider getting fragrances a current need within their budget.

Luxury Scent Box is accredited on BBB and holds an A-minus rating, with eight reported complaints closed within the past three years. Outside of BBB, it's even harder to track down customer ratings. The best we can do is either other blogs or perusing their FaceBook page; it's not clear why there are so limited customer ratings. This is a difficult call in terms of which fragrance subscription service comes out ahead in terms of customer reviews–the A-minus rating an accreditation is a plus over Scent Box, but precious little reviews also give us pause.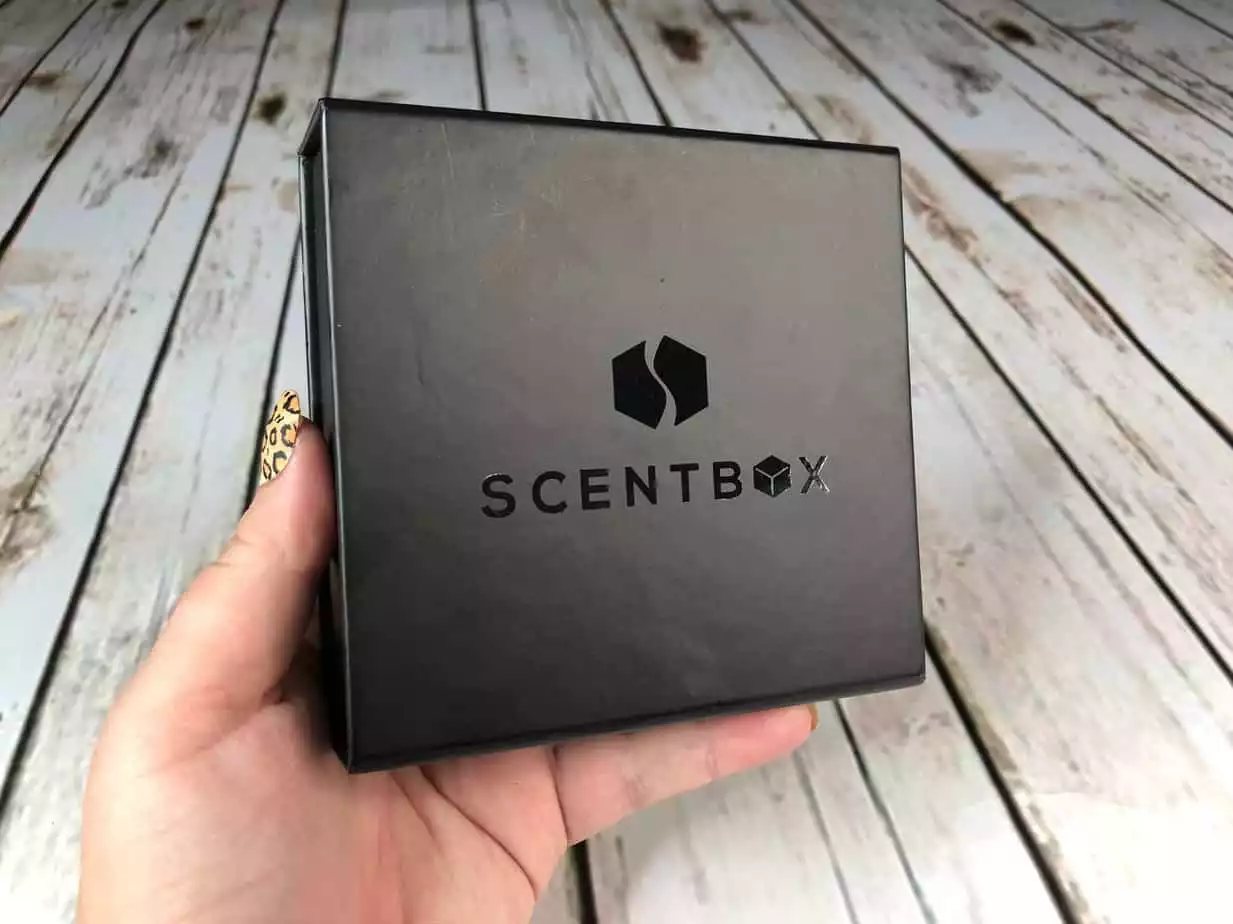 Monthly Supply of Fragrance | Scentbox
I REALLY loved Scentbox and it's definitely me favorite fragrance box that I've tried to date. What's more, they are offering 35% off your first order today!
Find Your Scent
We earn a commission if you click this link and make a purchase at no additional cost to you.
All things considered, do we recommend Scent Box or Luxury Scent Box more?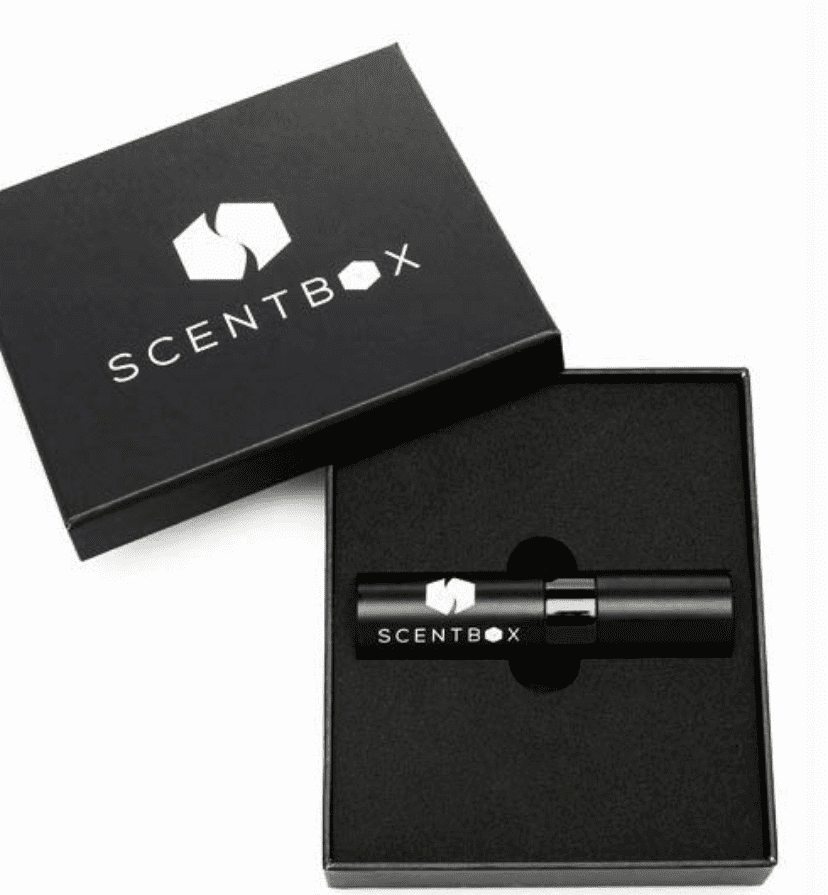 Both fragrance subscriptions cost about the same per month, for about the same amount of perfume and both renew automatically but also offer the chance to cancel or go month to month. In addition, both over a handsome number of different well-known brands, free shipping and a special perk for your first month (such as a free case vs a reduced rate).
Bottom Line: Since so many things are on equal footing, it comes down to the details–and we have to recommend ScentBox over Luxury Scent Box.
Scent Box offers clearer contact information, with a physical address, allows you one free exchange a month and has more information in terms of customer reviews. Overall, it's a slightly higher level of transparency that makes this decision a clear one.
That isn't to say Luxury Scent Box is necessarily a bad way to go–and certainly, look at the brands offered before you sign up. One thing Luxury Scent does better, by comparison, is helping you select scents. We wish Scent Box would add a personal scent profile as well.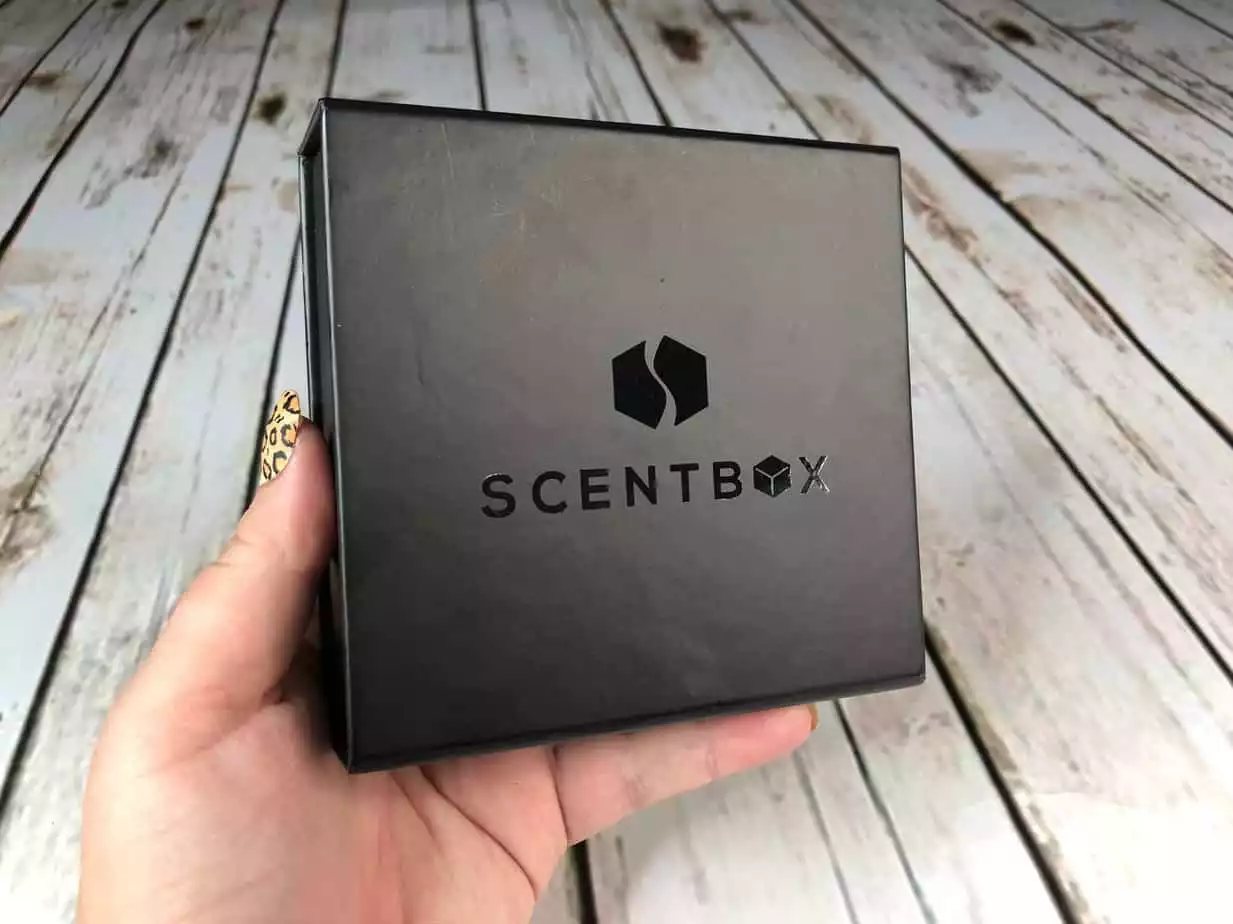 Monthly Supply of Fragrance | Scentbox
I REALLY loved Scentbox and it's definitely me favorite fragrance box that I've tried to date. What's more, they are offering 35% off your first order today!
Find Your Scent
We earn a commission if you click this link and make a purchase at no additional cost to you.
Further Reading on Fragrance Boxes