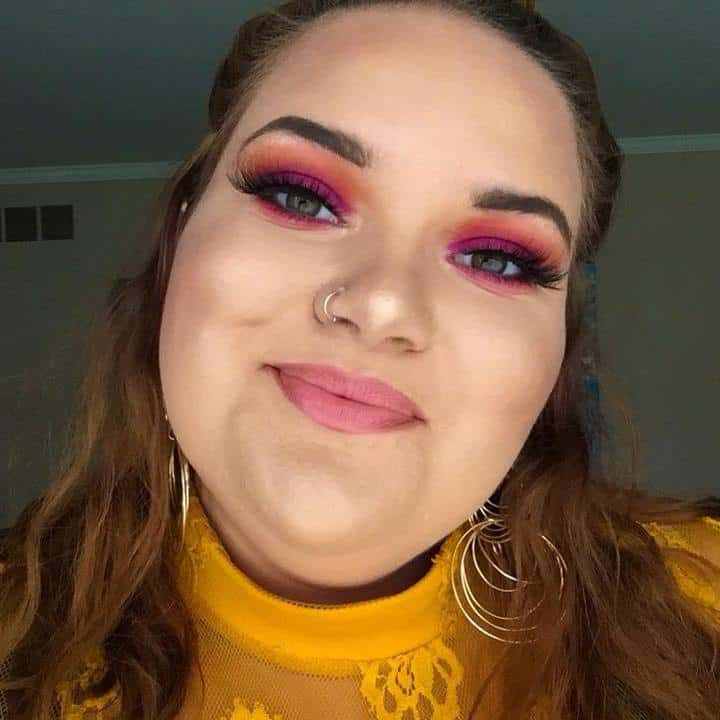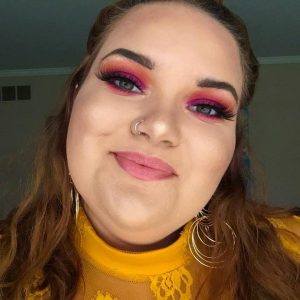 Latest posts by Alizabeth Swain
(see all)
As a plus size fashion influencer, the majority of my life revolves around finding the hottest new brands, experimenting with different patterns and textures, and finding a way to put everything together to slay for Instagram.
Here's the catch- I don't enjoy wearing one singular style or clothing. I really like to change things up and constantly rotate the style of clothing that's found in my closet.
When I go shopping by myself, I tend to gravitate towards skinny jeans (in a variety of colors), black tees, bomber, and leather jackets, and I'll find a way to spice up my outfit with an assortment of super-glam jewelry.
Limited Time Deal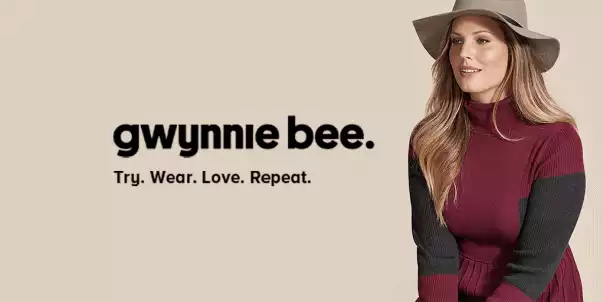 Save 50% Off Gwynnie Bee
We LOVE Gwynnie Bee and are THRILLED to be able to offer 50% off your first order. Try it out and see how it goes! It's easy to cancel.
Try Gwynnie Bee
We earn a commission if you click this link and make a purchase at no additional cost to you.
The problem that I frequently run into is that most in-store companies don't cater to plus-size bodies. Or when the store does, they try to dress us in outdated patterns and unflattering cuts. Going shopping online is a much better option at getting a variety of clothing, but there aren't that many stores that offer a consistent fit at an affordable price, along with a huge variety of options to choose from.
My closet heavily depends on the offerings of Fashion Nova, Forever 21, Rebdolls, and Unquie Vintage.
That's why I love trying out plus size styling subscription boxes- I love seeing what pieces styling experts think would look amazing on my body. I've tried Stitch Fix, Dia & Co, Fashom, Nadine West, and Fabfitfun Style.
Through my years of being a fashion influencer, I've never tried Gwynnie Bee, even though I've seen countless advertisements for the subscription online and on TV. I've always steered clear of it because I thought the styling fee was unjustifiable, considering that the majority of other subscription boxes in the same niche are around $20.
But, I went ahead and decided to take a dive into the world of the Gwynnie Bee subscription box to help you decide whether or not the monthly subscription fee is worth your money!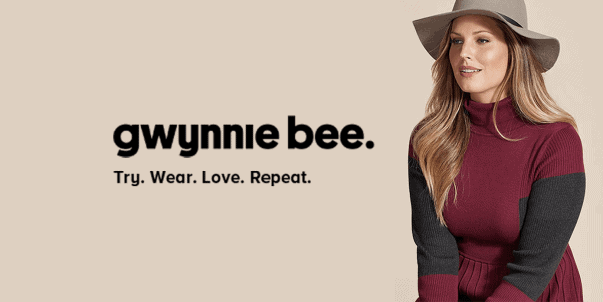 Gwynnie Bee is a monthly subscription service that allows you to rent clothing. It's a flat fee service that allows you to rent out many pieces of clothing as you'd like.
Before clothing is sent to your home, you go through Gwynnie Bee's site and select pieces to add to your 'closet'. Gwynnie Bee selects random pieces from your 'closet' for you to try on, wear, and return (if you decide you don't want to keep the item).
So, yes, you can literally wear pieces to work, school, or on date nights and then return them back to Gwynnie Bee! Once you've decided that you're tired of the piece you're renting, you can send it back and get a few more pieces from your 'closet' sent to you.
Another great thing about the Gwynnie Bee subscription service is that if you do decide that you'd like to keep a piece, Gwynnie Bee will provide you with a large discount!
In order to receive a package, you have to make sure that you at least keep six items in your closet.
Gwynnie Bee Pricing
Here are the pricing options that Gwynnie Bee currently offers on their subscriptions:
Limited Time Deal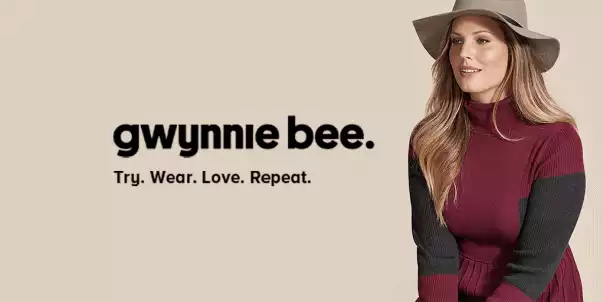 Save 50% Off Gwynnie Bee
We LOVE Gwynnie Bee and are THRILLED to be able to offer 50% off your first order. Try it out and see how it goes! It's easy to cancel.
Try Gwynnie Bee
We earn a commission if you click this link and make a purchase at no additional cost to you.
Signing Up
As I was signing up for Gwynnie Bee, I received a 30-day free trial that allowed me to try out the subscription before committing to paying their monthly fee.
After I finished giving Gwyniee Be my email address, I was asked to file out a size profile. Unlike other style subscription boxes that I've received in the past, Gwyniee Be asked what my sizes were in other brands.
So, instead of asking what size dress I was, Gwyniee Be asked what size ModCloth Dress I wore.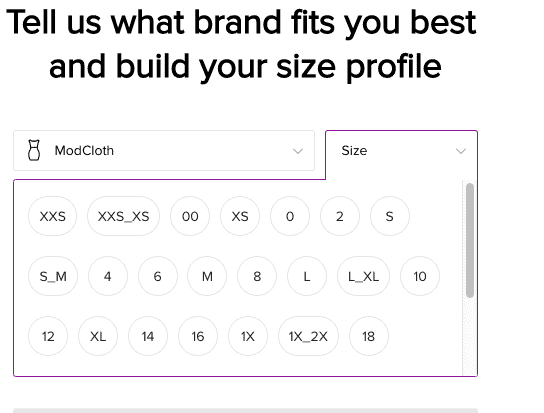 I entered in my dress size, jean size, and top size. I'm a size 18 in dresses, tops, and bottoms, so I entered that information and was able to start selecting pieces.
Now, the majority of the brands that were on this list were higher-end brands. The only brands on the list that I was familiar with were ModCloth and Torrid. That made it a little difficult to size myself, as I wasn't familiar with the fitting of the other brands on the list.
I selected Torrid, size 18 for all of the size options.
What I Received
After I signed up and selected six items to put in my 'closet', my package was shipped a three days later. It took about four days to this Gwynnie Bee package to show up at my door after it had been shipped.
So, in total, it took seven days for my first Gwynnie Bee package to arrive!
Piece #1
The first piece that I received in my Gwynnie Bee bag was my absolute favorite. I only received two items in my bag and out of the four pieces in total that I had received from Gwynnie Bee during my month trial, this was the absolute best piece that I received!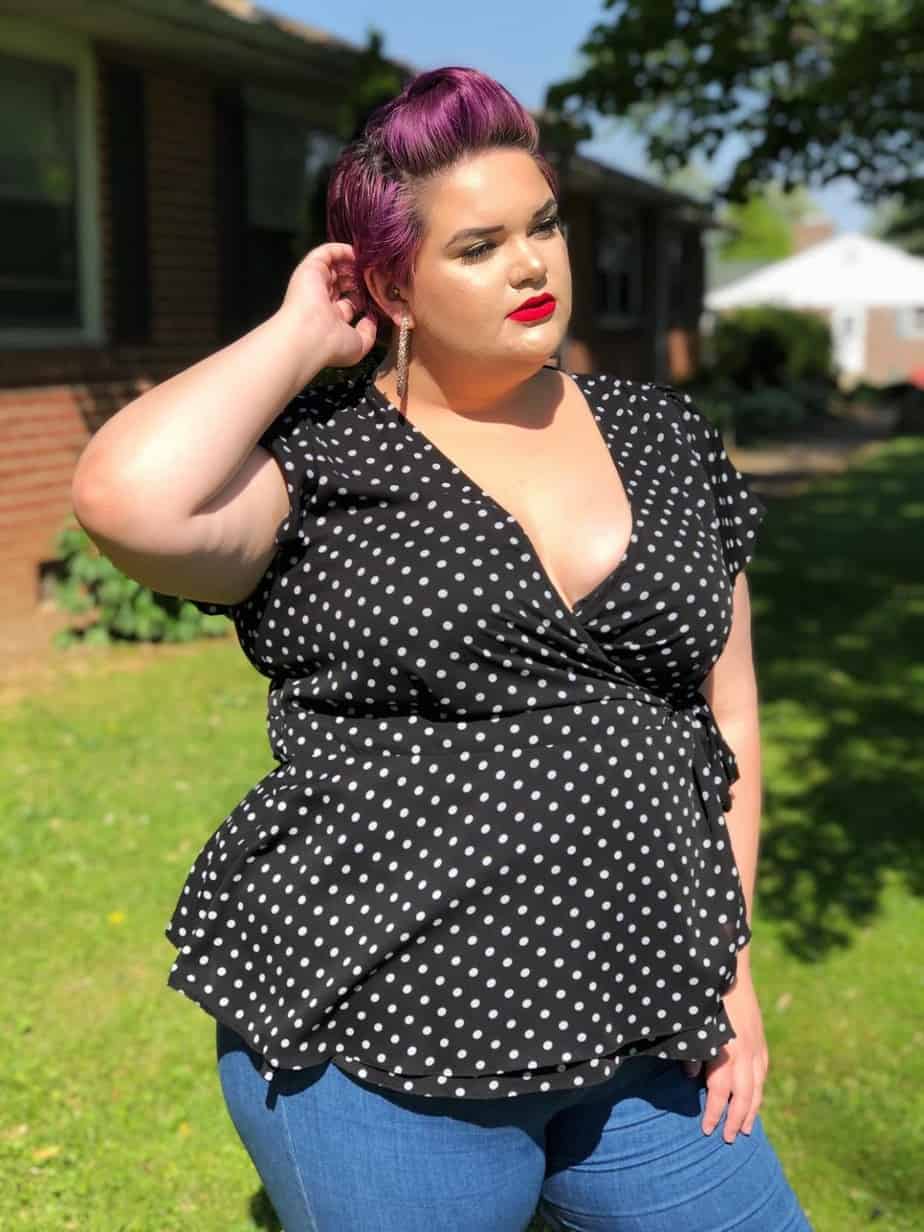 I didn't receive any sort of card in my Gwynnie Bee box and there isn't any sort of tab on my Gwynnie Bee page to let me know about the products that I've had sent out to me.
So, I have absolutely no idea who this top is by or how much the pricing of it is.
However, I did really love the style of this top! This is a wrap-style polka dot blouse.
I absolutely love the fit of this top on my body! I did feel like it was a little low-cut for any sort of professional setting (I wear a 40DD). I do feel that my bust was smaller, it would be a professional-friendly top.
There was a lovely stretch to this blouse, but I really loved how this wasn't see-through!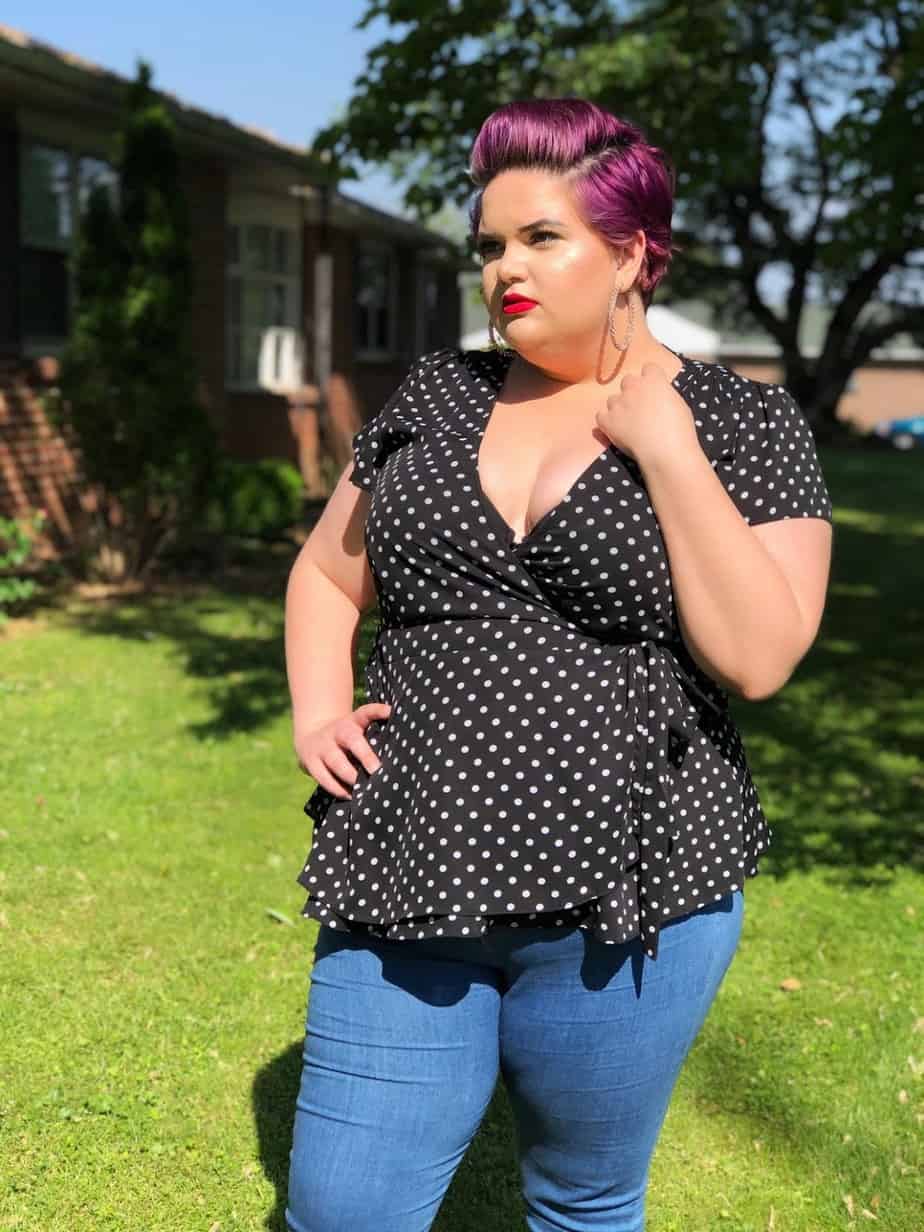 Piece #2
I was surprised to have received two tops in my first shipment, considering that the majority of my closet had pants and dresses.
Again, I have no idea who made this piece and/or how much this piece goes for, because I didn't receive a card (or any sort of invoice), nor does this Gwynnie Bee system have anything in their system.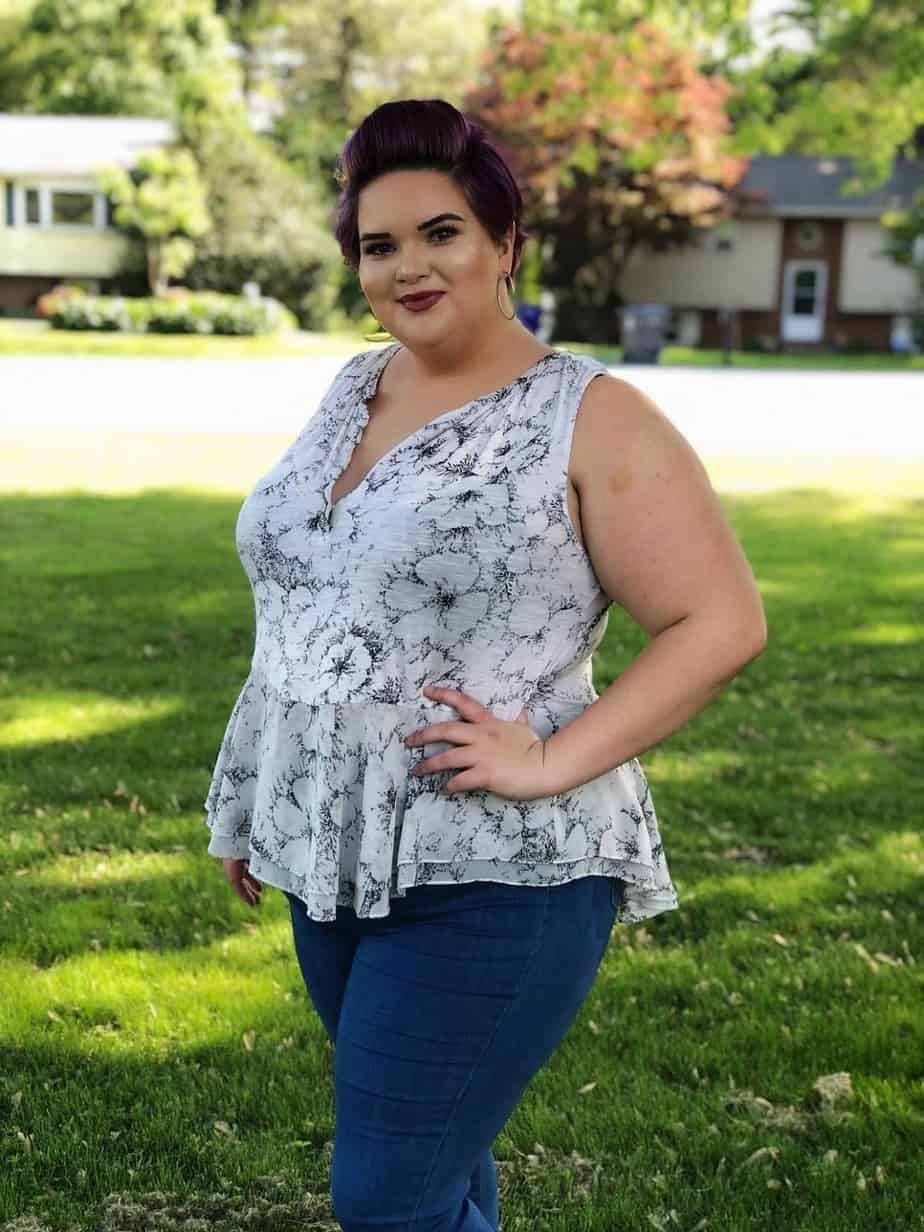 I thought that this top was absolutely gorgeous for summer!
However, it was very see-through. When I first tried this top on, I was wearing a dark black bra and you could see (very easily) that I was wearing a dark bra.
For purposes of the photography, I switched over to a beige bra and this top was flawless!
In my personal opinion, I thought that this top would be a beautiful piece to wear for a spring to summer transition.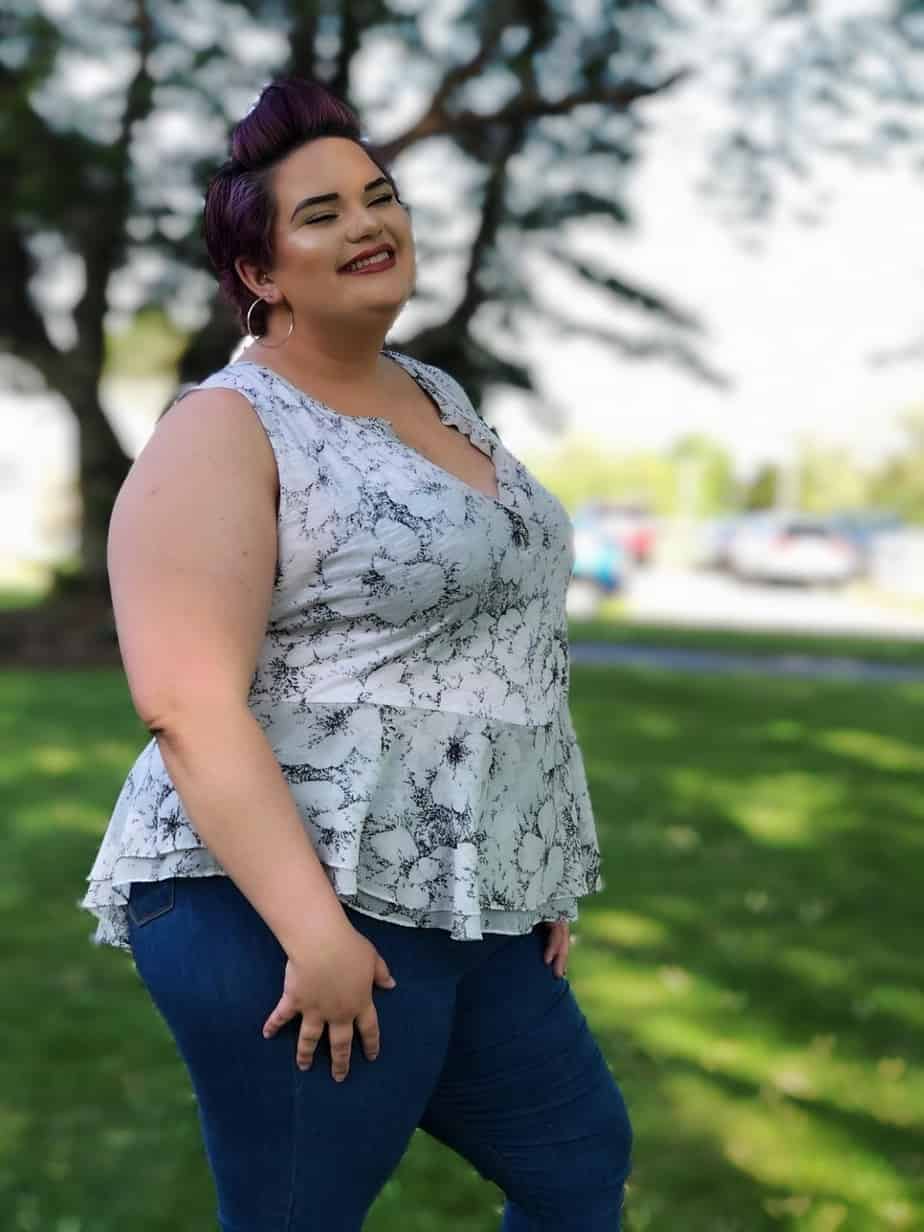 Sending it Back
The day that I received my first shipment from Gwynnie Bee, I was able to try it on and photograph it!
Gwynnie Bee provided me with a return bag to send back the pieces that I didn't want. Later that day, I dropped my package off at my post office and sent my returns back to Gwynnie Bee!
So, my turn around for my very first Gwynnie Bee package was less than 12 hours.
Shipment #2
Why does it matter that I sent my package back to Gwynnie Bee within 12-hours?
Well, because it took three weeks for me to receive another package.
My returned package was received by Gwynnie Bee a five days after I shipped it back out to them, which I understand is at no fault of Gwynnie Bee. I don't feel like five days for a return to be received was a lengthy period of time at all!
However, the fact that is that it literally took two and a half weeks to get another package shipped out to me was ridiculous.
But, wait! It gets even crazier from here.
Piece #3
Despite the lengthy amount of time it took for Gwynnie Bee to get my second shipment out, I was so excited to see what pieces they had picked from my closet.
Sadly, neither of the pieces fit my body. What's weird is that with every single other plus-size style subscription that I've ever tried out, I've had problems with the clothes being too small.
However, in Gwynnie Bee's case, the clothes that I received in this second shipment were too big.
These pieces weren't too big in the sense that they looked unflattering on my body and that I didn't want to photograph them. It's that they literally didn't fit my body.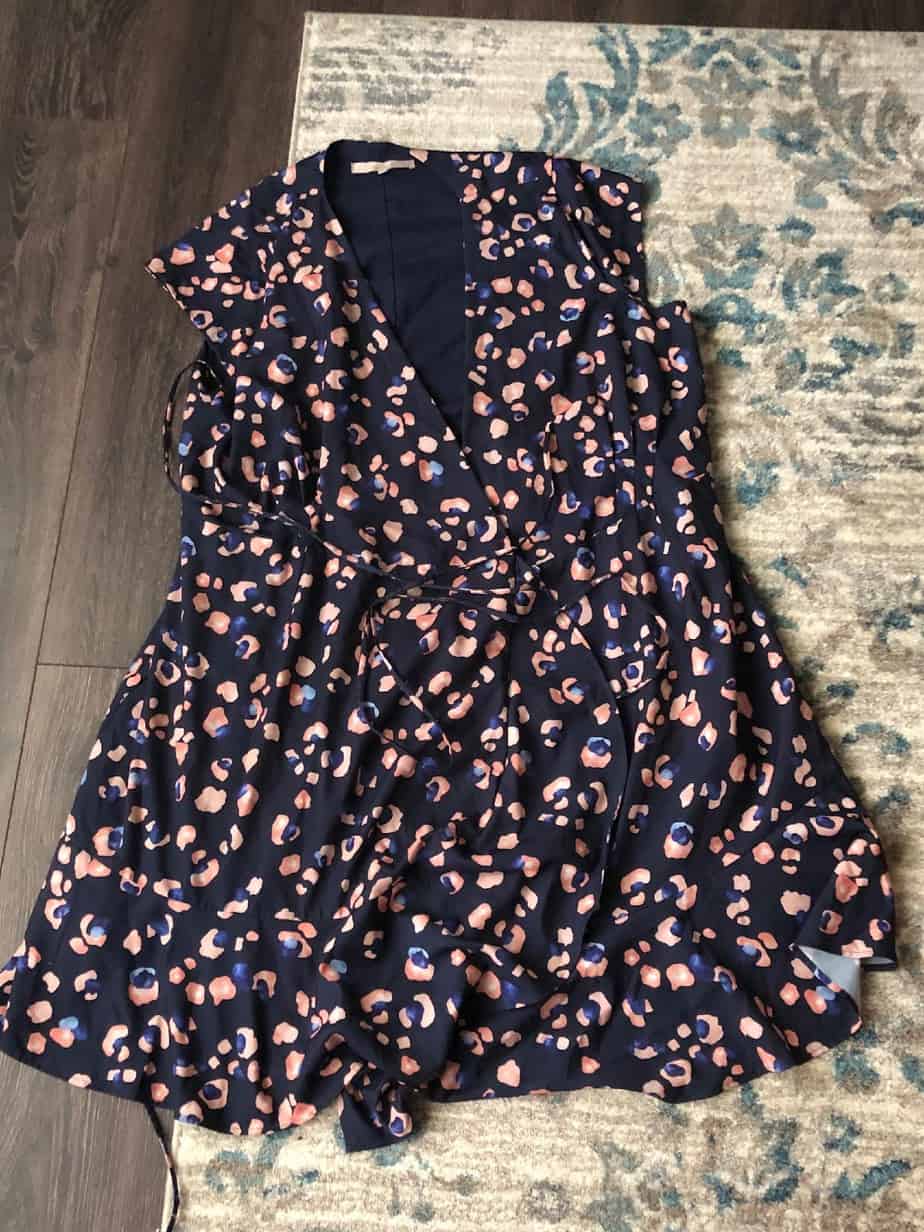 This dress didn't fit my bust; about ¾ of my chest was hanging out because the fabric didn't cover well and the dress hung too low.
As far the rest of the dress, it hung too loose on my body for me to feel comfortable wearing it out in public.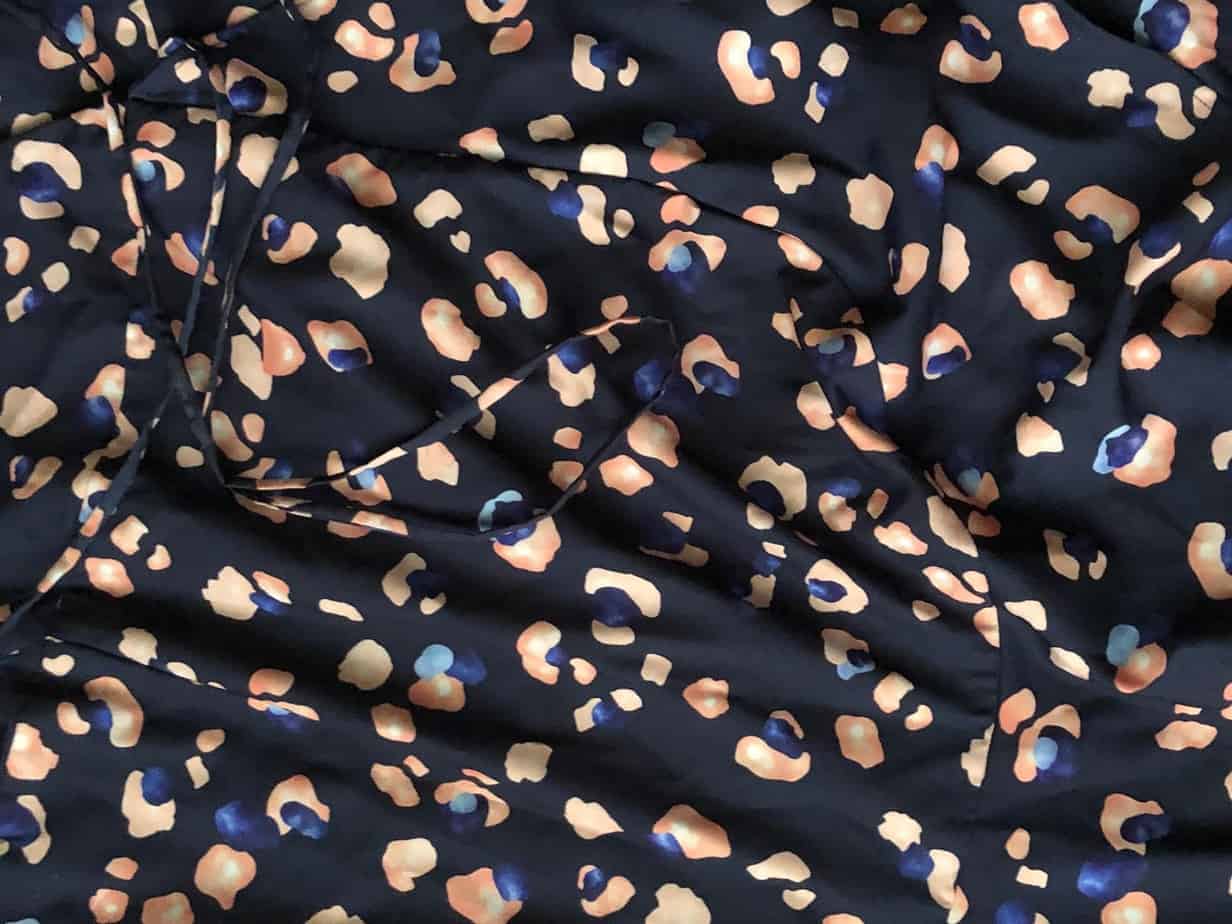 Piece #4
The last piece that I received from Gwynnie Bee was this stunning floral skirt. I absolutely loved the pattern of this skirt and was so ecstatic that it was in my box! I was really hoping to get this piece and was so glad that Gwynnie Bee put this in my shipment.
However, this skirt also didn't fit my body. It was a simple pull-up skirt (which I appreciate, zippers on skirts are annoying).
The waist of this skirt fell around the middle of my thigh, which is why I didn't photograph what it looked like on my body.
I do know that Gwynnie Bee offers a size exchange option. Considering how long it took for me to get my second package, I didn't feel like waiting around for a few weeks for the new size arrive. Especially because fall is right around the corner and by the time the skirt got to my address, it would time for dressing for cooler weather!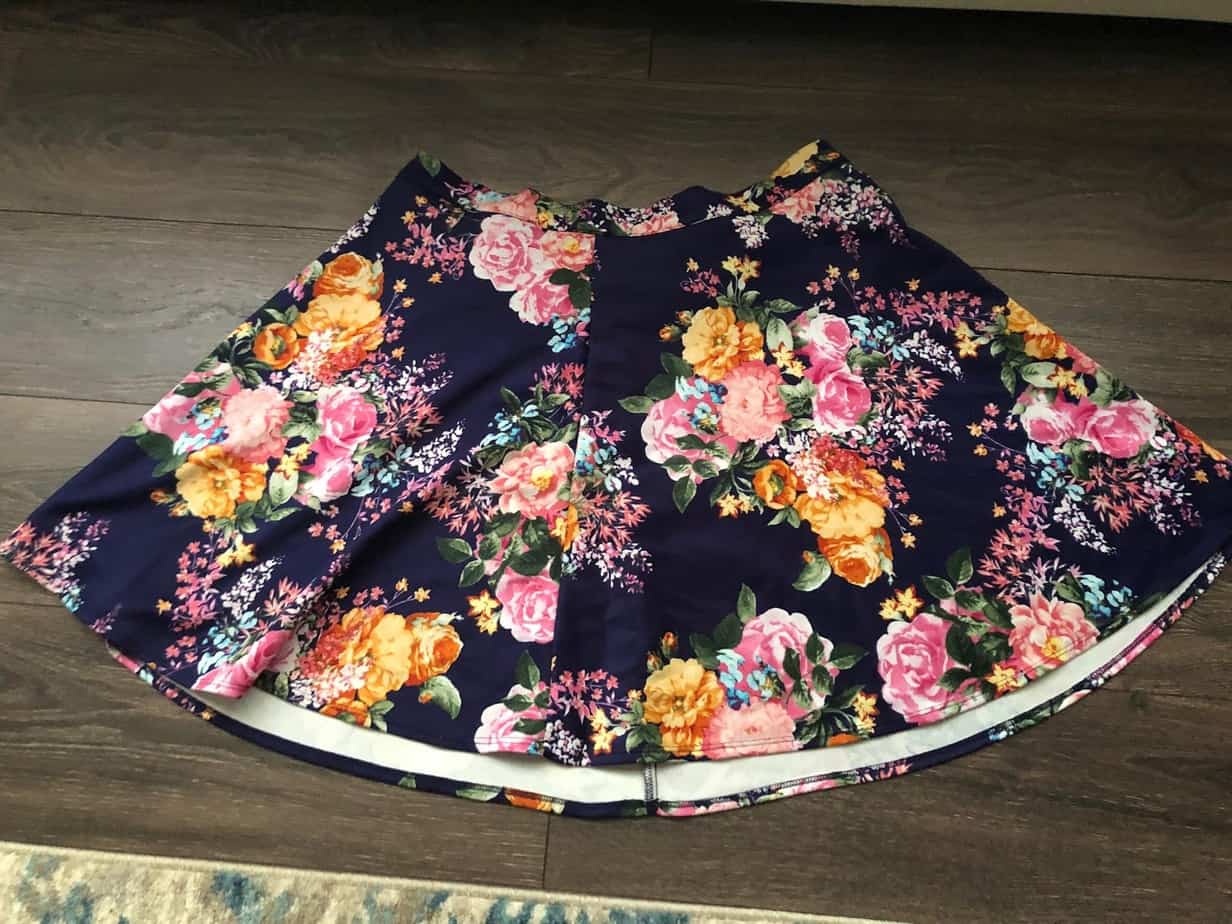 So, is Gwynnie Bee worth it?
Pros and Cons
Let's take a look at the pros and cons that Gwynnie Bee has to offer, based on my personal interaction with the company:
Pros:
Offers a lot of business wear, if you're looking for a way to constantly change out your professional wardrobe without having to worry about dry cleaning.
The website offers a large selection of different styles and fits for different body types, beyond just plus-size clothing
Several different subscription options avaliable.
Free returns and exchanges.
Good customer service
Cons:
I didn't feel represented as I was shopping through Gwynnie Bee's closet. Their models were all one body type. It would have been AMAZING to see models of different sizes and body shapes modeling.
In order to avoid the fitting problems that I had, I wish Gwynnie Bee offered an option where I could enter in my specific measurements (Stitch Fix and Dia and Co provide this option).
Shipping time to get a new package took an extended period of time
Not really in love with Gwynnie Bee? Here are a few other alternatives for you to consider:
My Pick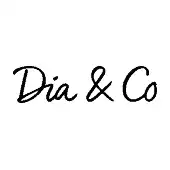 Dia&Co Personalizes!
There are many fashion subscription services out there, but only one the offers deep customization and personalization for plus sized women. It takes 30 seconds to get started. This is why we recommend Dia & Co.
Take the Quiz!
We earn a commission if you click this link and make a purchase at no additional cost to you.
Dia and Co is a monthly styling subscription. For $20 a month, you get 3-5 pieces in your box that have been hand-picked by your personal stylist, based on your personal style profile. You have five days to try on all pieces before you send them back to Dia and Co.
The $20 styling credit you pay each month will be applied to the cost of anything you decide to keep!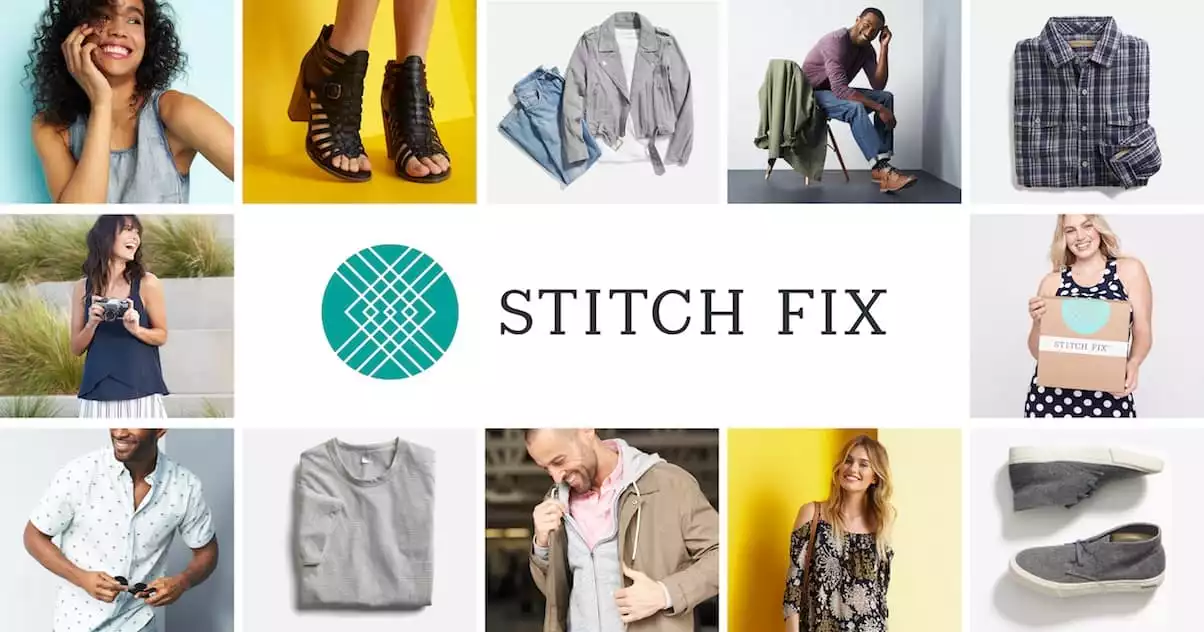 I Prefer StitchFix Personally
It's pretty simple. StitchFix has an AMAZING styling system that quite literally leads the market. Couple that with an amazing selection of brands and StitchFix truly makes it easy to look good without really trying!
Get Started
We earn a commission if you click this link and make a purchase at no additional cost to you.
Stitch Fix is a monthly style subscription that'll run you $20 a month (or bi-weekly, if you so choose). In each box, your stylist picks out 4-5 personalized pieces that are chosen based off of your personal style profile that you fill out when you first sign-up.
You have three days to try on your box and send it back to Stitch Fix. The $20 styling credit you pay each month will be applied to the cost of anything you decide to keep.
Is Gwynnie Bee Worth It?
I really love the concept behind Gwynnie Bee. However, the shipping time really discouraged me from paying for a subscription with this company. I was also dissatisfied with the fit of the clothing that I received, considering that only 50% of the clothes I received fit me.
For $69 a month (you can now save 50% off here), with the service that I received, the Gwynnie Bee subscription is most definitely not worth it. The fitting of their clothing and their shipping was too inconsistent for me to feel like paying such a large amount for their subscription to even contemplate being worth it.
What are some of your favorite plus size clothing subscriptions?
Limited Time Deal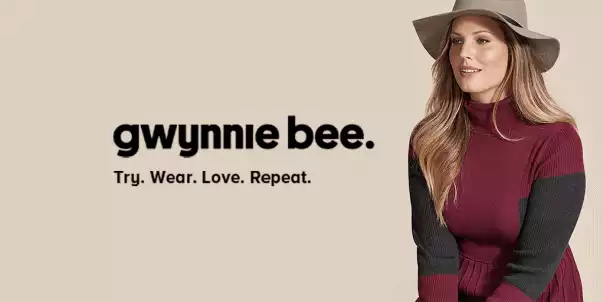 Save 50% Off Gwynnie Bee
We LOVE Gwynnie Bee and are THRILLED to be able to offer 50% off your first order. Try it out and see how it goes! It's easy to cancel.
Try Gwynnie Bee
We earn a commission if you click this link and make a purchase at no additional cost to you.
Image Credits
All screenshots and images taken by author September 2019.
Further Reading on Clothing Subscriptions