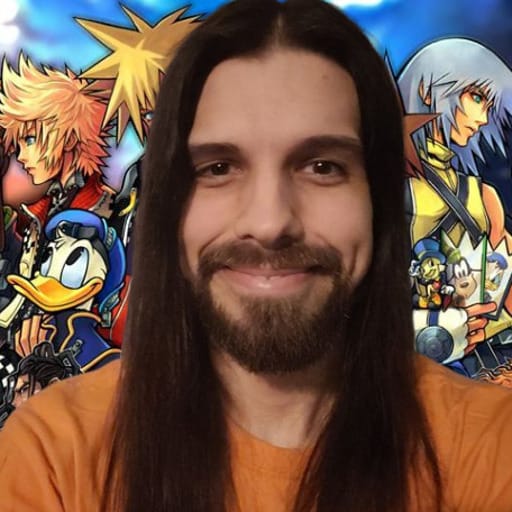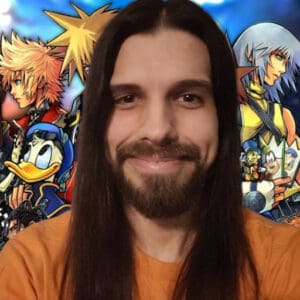 Latest posts by Trevor Abbott
(see all)
It's challenging to sustain a healthy lifestyle in this fast-paced world where bad foods tempt us around every corner. Not to mention, the store makes it tough to keep up with meals and gain access to ingredients that aren't contaminated with pesticides or inorganic options.
Even things that seem organic can be deceptive and contain elements you don't want for your health.
Many people opt for organic meal delivery services to meet their needs and attain peace of mind in a hectic and foreboding world of food uncertainty.
On top of being healthier, organic foods naturally taste and nourish better to give you faster energy and a more satisfying result that will be apparent from day one of trying one of these options.
I'm experienced with trying various meal services and weighing them against each other, so you can trust me to help you chew through the details and digest all the possibilities so you can have confidence in your decision.
These options are delicious and convenient, but some are more tailored to specific lifestyles, and that's where this imperative information comes into play.
I will lay out the best organic meal delivery services while giving you the critical information so you can make a healthy choice and start a new life with better food and fewer trips to the store to scrounge for ingredients. Let's explore these most viable meal kits, and I guarantee each one will give you tasty and healthful results for the long term!
Bottom Line Up Front
There are many organic meal delivery services on the market today to consider, and without a guide, it can get overwhelming. These kits come with sustainable & organic ingredients that will keep you thriving for longer without any anxiety about what you consume daily.
Green Chef is the best overall service to consider, although the pricing is a bit heftier, that's for good reason.
The other suggested popular organic meal services include Sunbasket, Purple Carrot, Trifecta, Fresh & Lean, Blue Apron, Sakara, Territory, Thistle, & Hungryroot. They each have different features & subtleties that are worth considering before trying a particular service.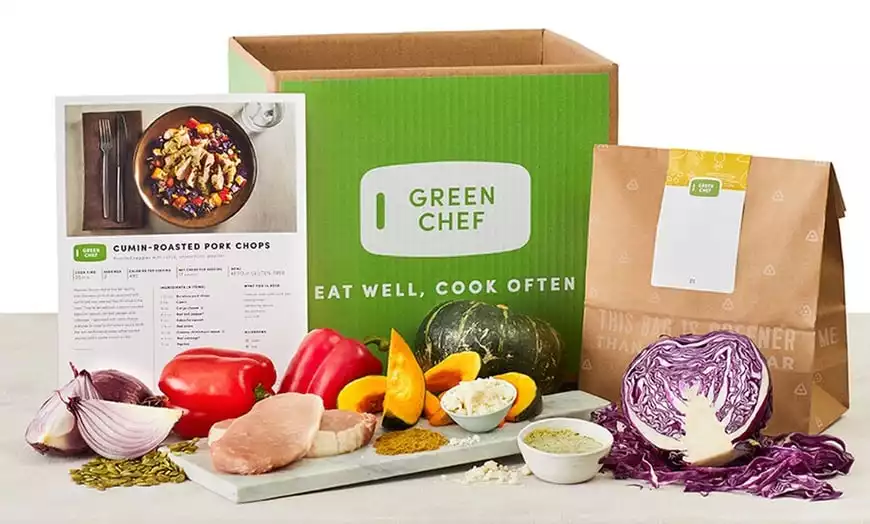 Selection Criteria
For your reference, you need to understand how I selected these services and their criteria to get a broader perspective. This will help you take confidence in my list, and my goal is to be informative enough for you to thrive without any uncertainty.
It's up to you to weigh if any meal kit is suitable for you or your family, and here are the Criteria for these best organic meal delivery services.
Each service must have an exceptional taste with professional quality
Every meal service must be certified organic or have primarily organic foods with minimal exception
The meals must be conducive to a healthy lifestyle but with some flexibility
The reviews for each delivery service must be good overall and backed up by positivity within the organic community
Every service must care about your health and provide foods that are nutritious and wholesome
They must be organized and come with the ability to customize and adjust meals
They are all generally easy to prepare with complexity ranging from easy to medium with accessibility
All services must save you time & stress going to the store to pick up ingredients
My Top Picks at a Glance
The moment you've been waiting for has arrived, and I'm excited to go over these top organic meal delivery services that so many people are raving about.
It's essentially becoming the new norm as a multitude are beginning to question the practices of various grocery stores and turning towards the legitimate organic route. You need foods that are genuinely organic and nourishing for the mind and body without any deception luring you into a false sense of security.
Getting food from these top picks is a step in the right direction for your overall health. You'll feel & taste the difference from day one, and once you settle on a service, it will be hard to turn back to countless store trips with crowds, lines, & questionable products that could be doing more harm than good, even if it's perceived as healthy.
Let's dig into my top picks, and I guarantee mouth-watering results that will keep you informed!
Green Chef: The Best Service Overall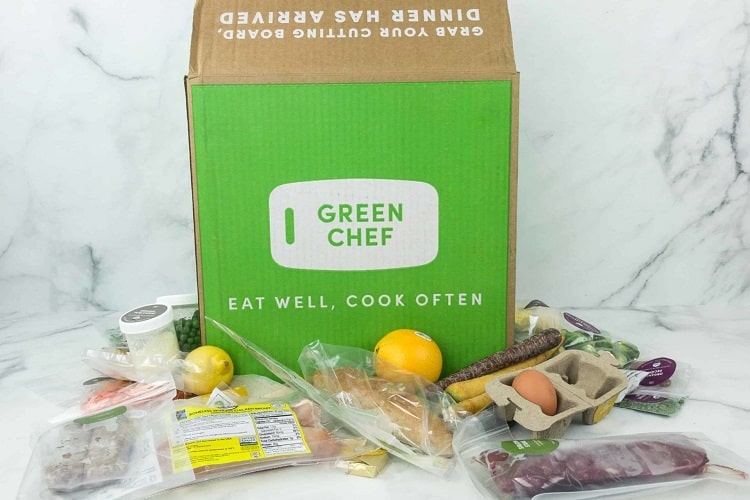 Let's discuss the best overall service that's worth your consideration first & foremost, Green Chef. They have one of the best tastes available without sacrificing your health & time. Green Chef is dedicated to giving you certified organic eggs, produce, & meats that have been held to the highest standard of humane animal treatment.
You gain access to weekly organic recipes that are delicious and convenient without the hassle of the store. Green Chef's mission is to provide you with a sustainable meal kit that ensures "you're playing a part in reducing your food waste by at least 23% vs. grocery shopping & minimizing environmental impact while creating a delicious home-cooked meal."
There is the option to customize your meal plans according to lifestyle preferences like Keto, Vegan, Vegetarian, etc. Everything arrives prepped and measured so you can prepare them more quickly and precisely to reduce waste. It's hard to choose a service that's more creative and delicious than Green Chef, and that's why they're slightly more expensive.
However, it's worth the higher price to enjoy such delicacies with the highest quality recipes forged by intuitive chefs who care about your experience and have diverse tastes & cooking aptitudes.
Although they're the best service overall, the only thing to look out for here is relatively high sodium options, which can pose a problem for some individuals watching their diet. Even so, there are many alternatives to consider here, and the ordering process is easy and tailored to your preferences.
They certainly won't disappoint even picky critics, and I enjoyed the meals immensely while enjoying new tastes & increased wellness. Green Chef's prices are based on how many servings per meal and the frequency of meals per week. Here are the prices so you can know what to expect when subscribing to their service. Remember, there is a $10 shipping cost in addition to this.
2 Servings Per Meal
Ordering three meals per week is $13 a serving.
Ordering four meals per week is $13 a serving.
4 Servings Per Meal
Ordering two meals per week is $13 a serving.
Ordering three meals per week is $12 a serving.
Ordering four meals per week is $12 a serving.
6 Servings Per Meal
Ordering three meals per week is $12 a serving
Ordering four meals per week is $12 a serving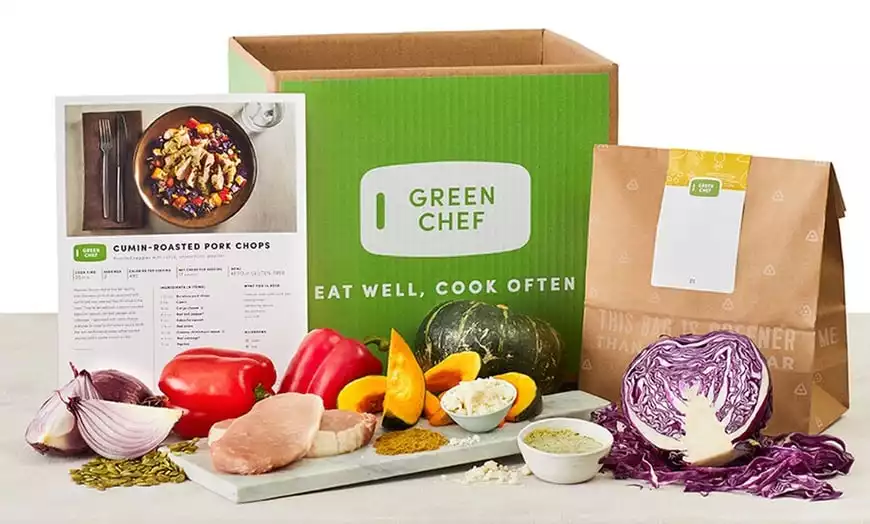 Pros
Works around any dietary restrictions with flexible meal plans
The taste is superior to other lesser-quality meal kits
Green Chef is certified organic with an emphasis on quality
The ingredients are the most nutritious you can get
Has convenient certified gluten-free meals
Environmentally friendly and extremely conscientious about the sustainability of Earth
Cons
Slightly more expensive than other meal plans, but it's worth it
The meal choices are rather scarce compared to some other services
An additional shipping charge might not be the best for your budget
You will need to work and cook your meals, but the effort is well worth it
Not every single ingredient will be organic, but most are.
Sunbasket: A Service with a Plentiful Variety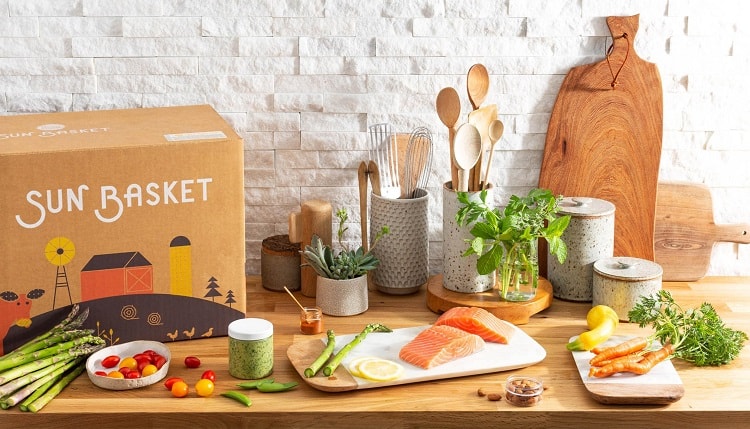 With Sunbasket, you get 98% USDA-certified organic ingredients & reliably source proteins that are healthful and easy on your conscience.
Although, it's important to remember that with most of these services, you will get the occasional ingredient that isn't organic. It's pretty much impossible to do that anyway, but some are more upfront than others about this reality.
Thankfully, Sunbasket is upfront and honest about its ingredients and will let you know if something isn't USDA organic quality. They also offer various diet plans that elevate your life and accommodate your desires for consistent sustenance.
Some include carb-conscious meals, Pescatarian, Meditteranean, gluten-free, & even Diabetes-friendly options. This is a great meal service kit to consider if you have health concerns and are watching the ingredients you put in your body. If you have health issues, choosing a meal service that caters to that is critical, and Sunbasket is a viable, flexible option.
They aim to "empower people to live their healthiest lives, starting with what's on their forks." They also believe correctly that "food plays a crucial role in our health—not just our physical fitness, but our mental and social well-being, too."
You will get well-tested dishes that will give you new tastes crafted with care to make each meal enjoyable, organic, & nutritious. The price is slightly more expensive than you might expect with other services. Below is the pricing information you need to determine if it's feasible.
There is also a flat fee of ten dollars for shipping in addition to this. Please don't forget that the add-ons will also increase the final price of your kit, depending on which and how many you choose to complement a meal.
Meal Kits
$11.49–$17.99 for 2-4 servings
Fresh & Ready
$9.99–$13.69 for a single serving
Pros
A wide variety of comprehensive meal plans and delicious recipes
Places emphasis on sustainable ingredients and organic quality
It doesn't take much time to make each meal
Packaging is recyclable, and you can compost it
Cons
Rather expensive for the long term
Has plastic in the packaging, which might contaminate food
Not the best service for those with extreme food sensitivities or allergies
Purple Carrot: Adapting to the Challenging Needs of Families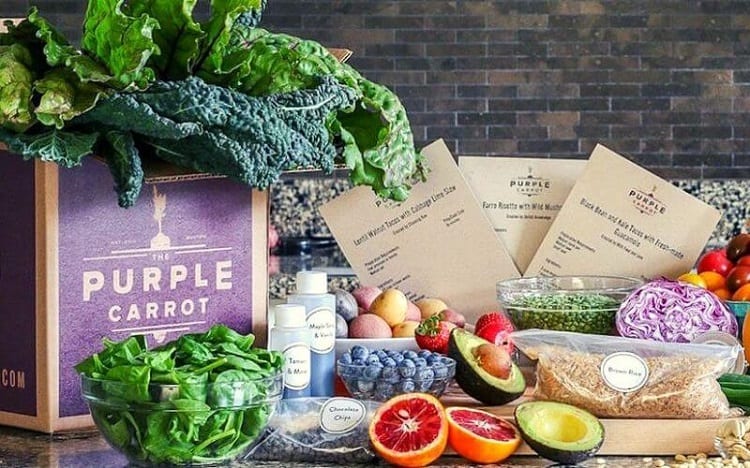 Purple Carrot is a plant-based meal delivery service that offers you many different recipes each week, and it's especially effective when catering to the tastes of multiple people in a family.
You have the power to craft your personalized menu with ingredients that are sustainable and organic for a healthy lifestyle. With Purple Carrot you will "discover outrageously tasty, super satisfying plant-based meals," according to their website.
Forge the core meals, including breakfast, lunch, dinner, or snacks around the house. Enjoy seasonal ingredients and unique recipes that will bring something new for all to enjoy, encouraging overall wellness with the potential to lose weight.
Each meal is relatively easy to prepare at around 30-40 minutes for your convenience in adapting to the fast-paced lifestyle.
Purple Carrot is worth considering if you want to integrate more fruits, veggies, & healthful plant-based proteins into your diet. They also have pre-prepared frozen dinners, which I've tried, and they're amazing, so imagine what the fresh ingredients taste like.
You can order pre-prepared dinners online to make things even faster for on-the-go lifestyles. Here is the cost of Purple Carrot for your reference. As with most services, the price will vary depending the servings and meal types selected.
Lunch Meals
2 lunches per week containing 2 servings at $8.99 per serving
Dinner Meal Kits
2-4 servings for $11 per serving
Breakfast Recipes
4 servings for $4.49 per serving
Pre-Prepared Dinners & Snacks
Pre-prepared Dinners priced at $12.99 per serving
Pre-packaged snacks priced from $3.99–$15.99
Pros
A convenient rotating menu constituting the basic meal times & snacks
Can help you with weight loss
Gives you immense diversity in your diet with seasonal ingredients
Meat substitutes are very tasty and almost indiscernable
Cons
Not suitable for those with food sensitivities or allergies
Sometimes conventional produce is used in meals, so not fully organic
Severe limitations on fully prepared meals, but you will learn to cook
Trifecta: Up Your Game with the Right Organic Foods for any Athlete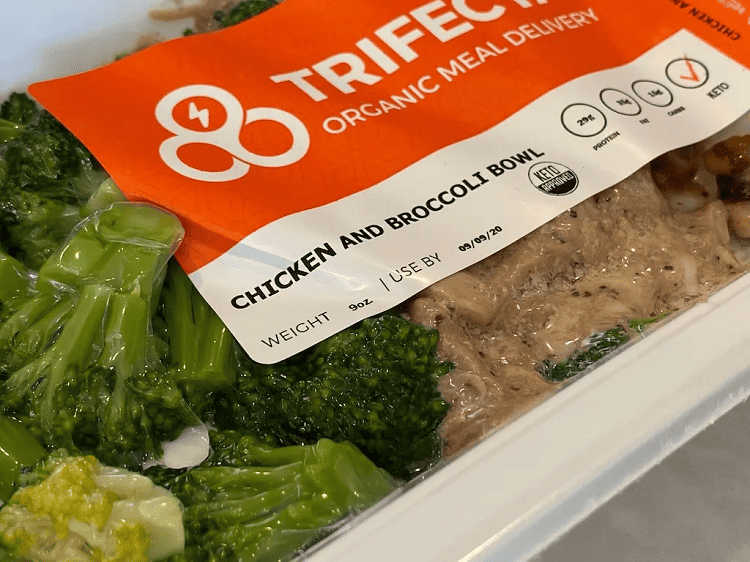 Say goodbye to extensive, tedious food preparation with Trifecta, a meal delivery service built for serious athlete looking to step up their game in the gym & kitchen.
You will receive organic meals designed with their fitness app, which helps keep you on track with foods that will supercharge your system and give you the necessary energy to thrive during high-intensity activities. Brian Shaw, four-time world's strongest man, is a potent example of an athlete who uses Trifecta to fuel his incredible feats of strength.
Of course, if I'm honest, this will mean the sacrifice of eating food that doesn't taste as good as it could. You can choose from five categories according to your specific diet plan.
The strange part is you don't have the power to select any of the meals you'll be getting, but this frees up the chefs to experiment with organic and healthy ingredients that are in-season and delicious.
If you want, you can strike various ingredients so you don't get anything harmful or unsatisfying. Remember that the best foods for your health can be slightly unsatisfying, but this is the healthiest service for active people who need proper nutrition to fuel the vigorous day more effectively.
Trifecta is on a mission to "transform your health with food, tools, and community support customized to your goals." So what is the cost of achieving your goals? Let's take a look at that below.
Vegetarian & Vegan Plans
Classic Plan
Clean, Whole30, Keto, & Paleo Plans
Pros
Encompasses breakfast, lunch, & dinner
Organic ingredients that are sustainably sourced and dependable
Can help support your weight loss goals
Shipping offered throughout the whole United States
Cons
Not much freedom when choosing meals
A two ingredient limit exclusion only from the weekly menu
This is not a cheap service and can get expensive when using it consistently
Fresh N Lean: An Incredible Value for Great Organic Food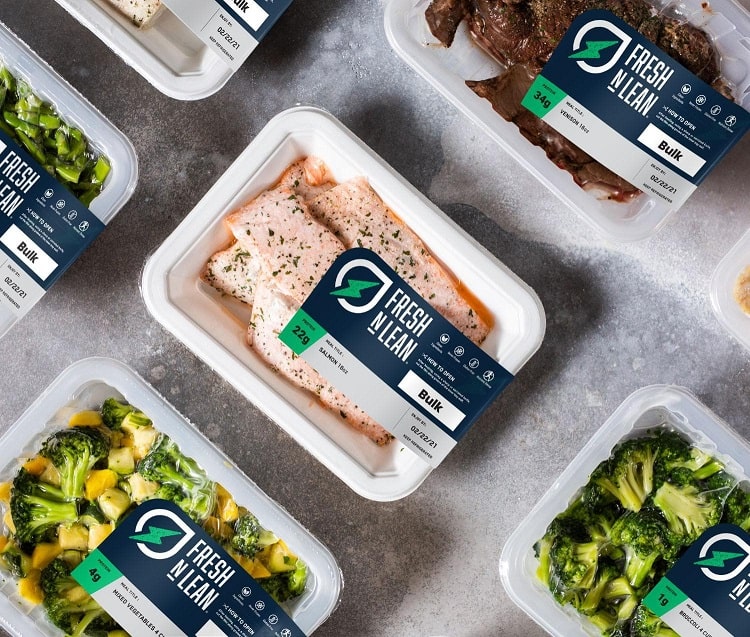 When you sign up for Fresh N Lean, choose between five meal plans containing organic and delicious ingredients. This is another excellent option for active lifestyles because the meals are hearty and healthy to repair muscle and fuel your needs.
They are robust and healthy enough to keep you charged & satiated despite excessive physical exertion. They understand that you need the proper beneficial nutrients to stay lean and fit, and that's essentially their main selling point.
Fresh N Lean also offers a vegan menu with meat alternatives, which simulate the experience of eating actual meat. Flexible pricing combinations can be more or less expensive, depending on your chosen route.
Overall, it's a good value for the quality and a winner with suitable healthy meals for a reasonable price. They encourage you to "ditch the meal kits and put your meal prep on autopilot with weekly delivery."
If there's one meal service on this list that can potentially rival Green Chef in terms of taste, it's this one. I've tried it once, and it was exemplary, with no complaints whatsoever. It also digested well without any concerns, as I have a rather sensitive stomach.
Fresh N Lean is an affordable powerhouse of flavor and nutrition that doesn't sacrifice taste or freshness. Regarding the cost, the meals start at $9.99, but the meal plan you choose will influence the final price. There is a requirement for $85 minimum when ordering.
Pros
Gain access to seven meal plans to cater to different diets
Mostly certified organic ingredients
All meals are 100% gluten free
High quality fresh ingredients with excellent taste
Cons
This service is rather expensive
The minimum order is a pain
Customers have complained of smaller-sized portions
Not suitable for large families or couples
Blue Apron: An Excellent Choice for Families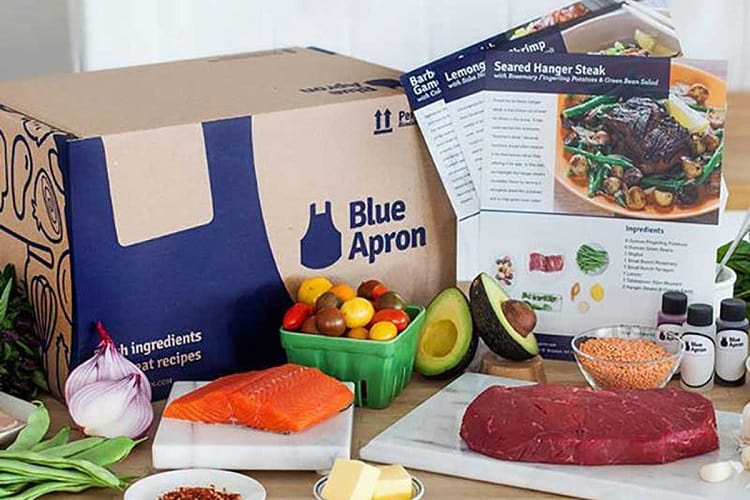 Most people have heard of Blue Apron since it's one of the more popular options. That's not why it made it onto this list, though. Instead, it's here because of the excellent balance given between healthy & comfort food.
This is a rare quality when speaking about nutritional organic services, and it can be tricky to find one suitable for families who desire some foods that aren't necessarily the best for you but delicious.
Another vital feature of Blue Apron is it's attainable financially for families, so you can put food on the table for a decent price and strike a good balance without going to the store constantly to shop like a headless chicken. Blue Apron is way up there for giving you an eco-friendly meal service that operates with integrity. They are "the meal kit that puts quality first."
Additionally, their meal plans are comprehensive and easy to deliberate between no matter your needs. Blue Apron is a subscription, so you'll receive everything each week with all the necessary organic ingredients to cook up something special for the family without the temptation of getting fast food, which is all too common.
Blue Apron is an ideal choice for your family, and eating cleaner organic meals will improve cognitive functionality for school and life. The cost of Blue Apron is listed below for your reference. The price varies from $7.49–$9.99 per serving.
2 Recipes per Week
Signature: $9.99
Vegetarian: $9.99
Wellness: $9.99
Signature for four: $8.99
3 Recipes per Week
Signature: $8.99
Vegetarian: $8.99
Wellness: $8.99
Signature for four: $7.99
4 Recipes per Week
Signature: $8.99
Vegetarian: N/A
Wellness: N/A
Signature for four: $7.49
Pros
The convenience of less grocery shopping and less anxiety
Accomodates both vegetarians and omnivores
Excellent for adapting to multiple dietary patterns
A moderate price and free shipping on larger orders
Cons
Slightly more expensive than going to the grocery store
Bad if you have food allergies or severe intolerances
Expect some of the produce to not be organic, but most is
Sakara: Target Your Nutrition Program with Precision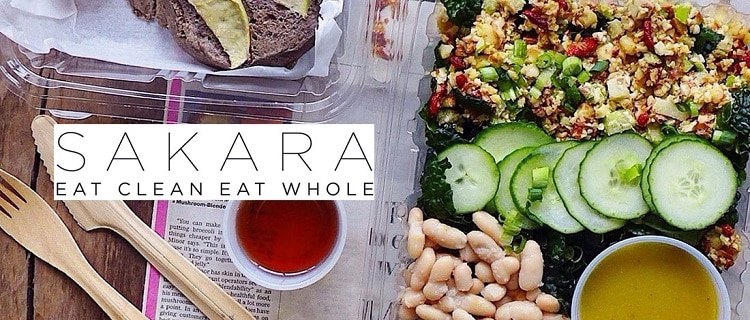 Sakara is considered a more luxurious meal service that will send you organic meals that are already prepared and ready to devour with great satisfaction.
They're one of the top meal delivery services for a reason and will give your taste buds a journey with incredible variety. This service is packed with nutrients from nourishing plants and gives you a taste of the healthier side with excellent flavor.
If you like whole foods with healthy fats and tons of vegetables, then Sakara is right up your alley with loads of nutrient-dense options that will invigorate your health and improve your well-being for an affordable price.
The only concern is that they don't provide specific nutritional information, which could be problematic if you oversee your diet. For your reference, the cost starts at $185, so it's not cheap. They deliver anywhere in the United States.
It's interesting, though, because they purposefully do this based on studies that show people who are actively stressing over calorie counting and nutritional aspects tend to get overwhelmed and hinder their fat-loss journey to wellness. Still, it's important information for some people, so this might not be for you if you have a medical condition.
There is also little flexibility regarding the weekly options, but they are worth trying to uplift your health to greater potentiality!
Pros
All meals are delivered ready to consume
Plant-based organic quality with your health in mind
Meals are specifically designed to be dense with nutrients
Cons
Rather pricey for what you get
If you're a meat-eater, it might be difficult to only eat plants
You can only get meals Mon-Fri, no weekends
Territory: One of the Freshest Organic Experiences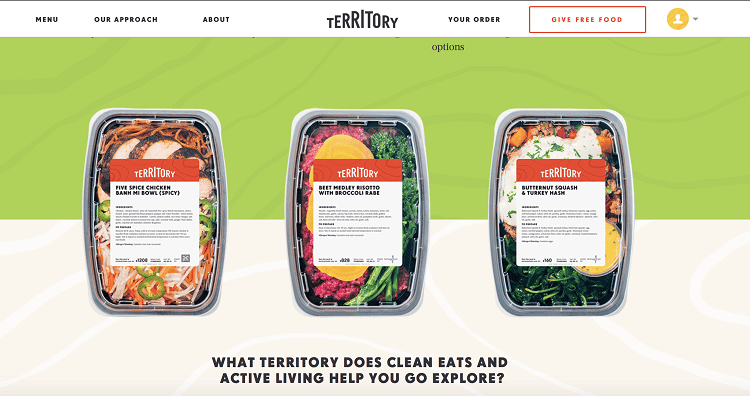 Territory is one of the freshest organic meal delivery services, with locally sourced foods for supreme quality and taste. Their support for local restaurants and chefs is a notable quality that makes them stand out, and the flavors speak for the brand.
The food is brought together and prepared in a local setting and not in a manufacturing center, unlike many other meal services, so you can take solace in the fact that they handle everything personally.
Another feature that stands out is their higher portions, which will reassure you regarding getting your money's worth. Some services aren't sufficient for some regarding the amounts, and it feels like you could have gotten more, but not with Territory.
If you have a particular diet, they will work with you to find various meal options that cater to your needs. They promise you will "enjoy a personalized menu of delicious meals, ready to eat in less than 2 minutes."
Many rotating meals will accommodate your nutritional standards. Every meal is gluten-free. & no dairy, so you can rest easy on that front, knowing this food won't disrupt your health.
You can take comfort that each meal is brought to your table with the consideration of professional dieticians and nutrition experts who know what your body needs. Below is the cost to help you decide if this is the right meal service for you.
Flex Plan
10 Meal Plan
$10.95–$13.95 per meal with an additional free meal a week
18 Meal Plan
$10.95–$13.95 per meal, one free meal a week & convenient free shipping
Pros
A wide variety on their menu with over 50 options
Fits with many different diet patterns and lifestyles
Organic options that can help support weight loss
Cons
The facility it's manufactured in contains allergens
Additional shipping fees apply to meals
Delivery is available in limited areas
Thistle: Global Flavors with Exemplary Organic Superfoods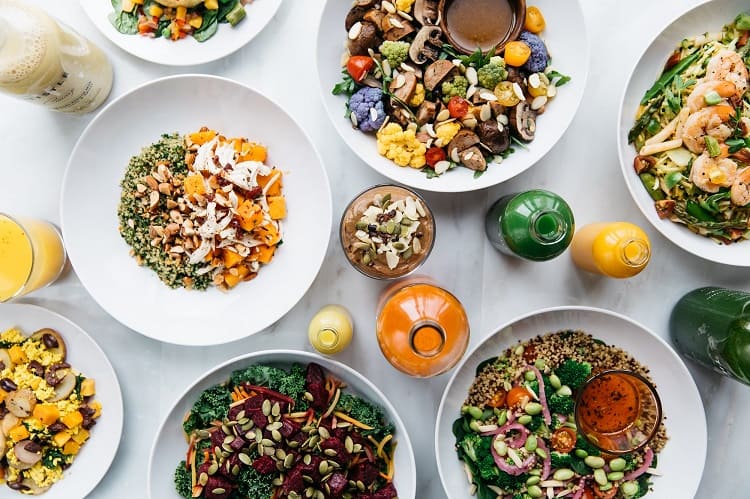 Thistle is an attractive choice to experience high-quality organic foods with chef-prepared entrees, including dense nutritional value, to make for a healthier diet with the convenience of delivery on top.
The menu consists of healthy lean proteins, healthful fats, & complex carbohydrates to fuel your body most efficiently. They have many balanced meals, side dishes, & snacks that are prepared fully and ready to consume upon arriving.
There are many subscription plans, so you can choose the one that fits you best while discovering new flavors. One of the benefits of choosing thistle is the organic quality that contains no harmful additives or preservatives that can be detrimental to your health.
Thistle is a reliable option if you're looking to watch your weight and avoid the poisons found in standard foods from various grocery establishments. Thistle has a mission to give you a service that is "mindfully designed to meet your macronutrient needs and provide your body with vitamins and minerals found in whole, organic foods."
The company has many extraordinary claims about their meals and how they can increase overall focus and wellness to a considerable degree. They also say choosing them will decrease uncomfortable bloating and improve skin health.
Omnivores & Vegans will find a home with this coveted subscription service, and it's one of the best options available today for your consideration. Below you can browse through the cost to determine if it's a right fit financially and they are based on meals per week.
3 Meals: $14.50 per serving
4 Meals: $14.25
5-6 Meals: $14.00
7-19 Meals: $13.25
10-12 Meals: $12.50
13-15 Meals: $12.00
16-30 Meals: $11.00
Pros
Utilizes locally sourced ingredients
Has the core meals including breakfast, lunch, & dinner
Meals are free from gluten, eggs, dairy, & artificial ingredients
Cons
Not available throughout all the United States
Slightly more expensive than average
doesn't always guarantee organic
Hungryroot: A Convenient & Nutritious Organic Meal Service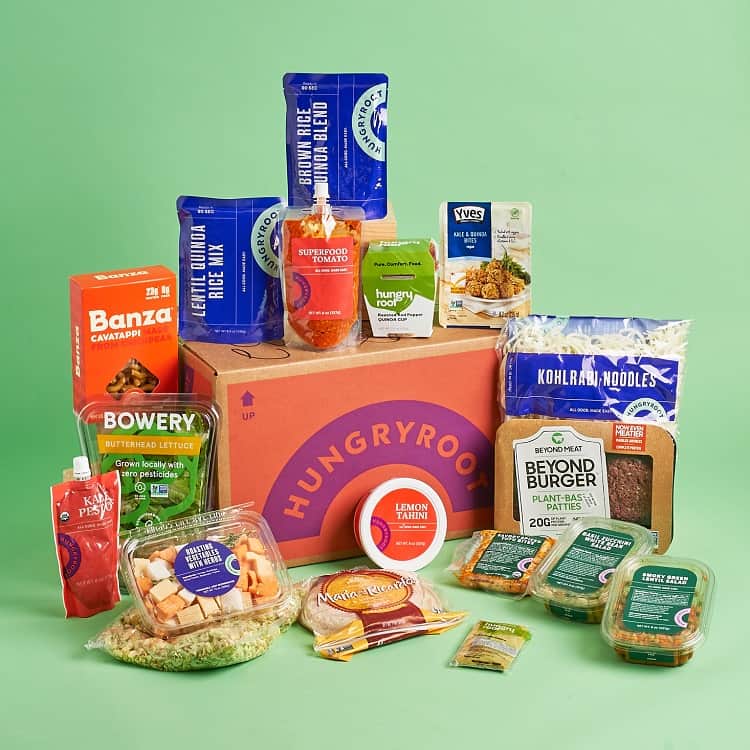 Hungryroot is another meal subscription service that has been making waves on the meal kit scene and stands out as one of the best choices.
Their organic meals are easy to prepare and assemble with little effort, which makes them ideal for fast-paced family lifestyles that require quick solutions for the dinner table. They offer "good-for-you groceries, simple recipes, recommended just for you."
There are thousands of viable recipes and grocery items, so you get incredible variety here with tasty results that can't be denied. The search filters on their website make it easy to narrow down the options so you have the proper meals for your situation.
Hungryroot is also on an honorable mission for increased sustainability across all its practices. If you care about the environment and your health, then Hungryroot might be the best option.
They operate with great integrity while bringing unique recipes that keep your taste buds bursting with flavor. It's good when you have multiple people with separate nutritional needs because it's adaptable and flexible, with countless options for everyone.
The selection process is accomplished through a comprehensive quiz that will assess your needs and help you select the best meals. It might be overwhelming initially, but the options are worth it once you get used to the combinations you can craft.
Regarding the cost, you can expect to pay $70 for two servings across three meals, but this will increase as you add more food. Shipping is free if your order exceeds $70. Meals are around $10 per serving overall.
Pros
Fine-tuned customizable meal plans
Recipes are quick and efficient when preparing
Meals are nutritious, organic, & full of veggies
Cons
Some of the items are non-organic
Reviews on the ingredient quality tend to be hit or miss
More expensive than shopping at the grocery store
Which is Best?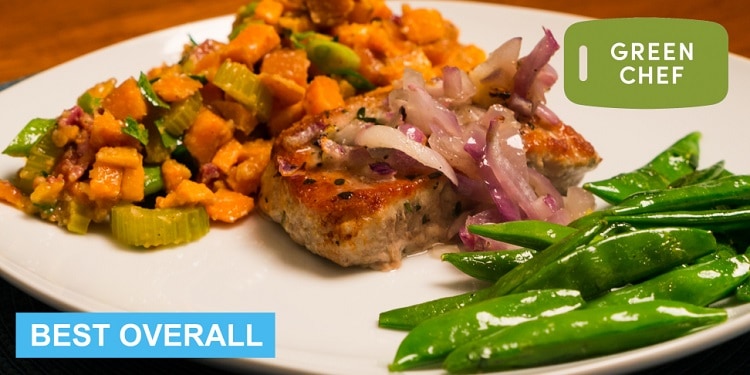 The best one on this list is Green Chef, based on my experience and the many positive online reviews for the taste and the high-quality organic ingredients. For a slightly higher price, you can access a meal service that stands out and is widely accepted as an incredible option.
Now, I can't guarantee that everyone will enjoy this one the best, but for me, it had better vibes and flavors than many of the others I've had. Things tend to look more positive and organized with Green Chef, and I would recommend trying them out first among all the rest.
Still, I encourage you to try them all over time if you're interested in meal delivery services so you can discover your personal favorite. After all, it's a journey towards wellness no matter which one you choose, and you will be excited to take the first step into a world of healthier eating that's well worth your time and effort.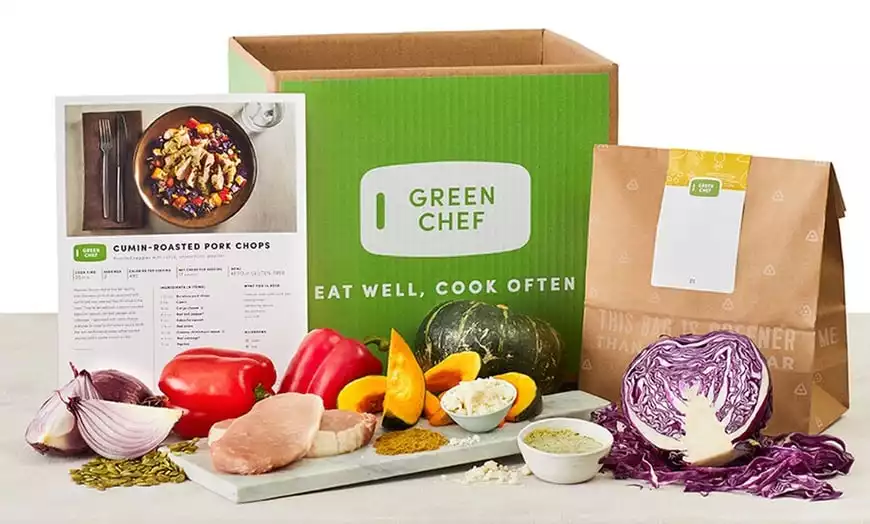 Frequently Asked Questions
Question: Are Meal Delivery Services Expensive?
Answer: This will depend on your chosen service, but in most cases, they are pretty affordable. Going for the more expensive option is generally the better decision because the quality and taste are much better.
Still, cheaper options can be more convenient if you're on a tight budget. Factoring in variables like time spent at the store and gas will make you feel better regarding any amount you spend on a meal delivery service, so try to keep that in mind.
Question: Are Meal Delivery Services Hard to Prepare?
Answer: Most organic meal delivery services will be easy and accessible to cook for novices, but some are more advanced than others.
They are usually transparent with the skill required to bring any dish to the table, but learning will always be part of the equation if you're brand new. You can also keep the recipes received and replicate them later with ingredients from the store if you want to make some changes or save money.
Question: Should You try Multiple Meal Delivery Services?
Answer: This is a good strategy if you're trying to narrow down the appropriate service. If you commit monthly subscriptions, you might as well hop around the garden and see what's out there to compare individual experiences.
I'm not saying you need to try every service on this list, but two or three of the most suitable will change your taste and perspective. You can keep using them all or settle on one that stands out.
Conclusion: These Best Organic Meal Delivery Services are Worth Exploring for Convenience and Health Enrichment!
To summarize, these organic meal delivery services will serve you well with healthy & wholesome organic ingredients that can significantly enrich your life and those around you. It will take time to settle on the best one for your situation because everyone is different.
Still, there are no mistakes here because they will all nourish your body and mind with delicious flavors to back them up.
This is one of the best decisions you can make for your health because the ingredients are untainted and brought to your table with a higher standard of excellence that's becoming increasingly rare in the modern world.
The benefits are endless and improve aspects of your life like weight, cardiovascular health, cognitive function, & mental health due to convenience.
We are already out and about far too much these days, which is stressful, and reducing the frequency of store visits will do wonders for you while gaining peace of mind with healthier organic foods. If you're an average eater, your body deserves much better than your current supply.
Take the next critical step towards wellness by considering one of these best organic meal delivery services, and you won't look back!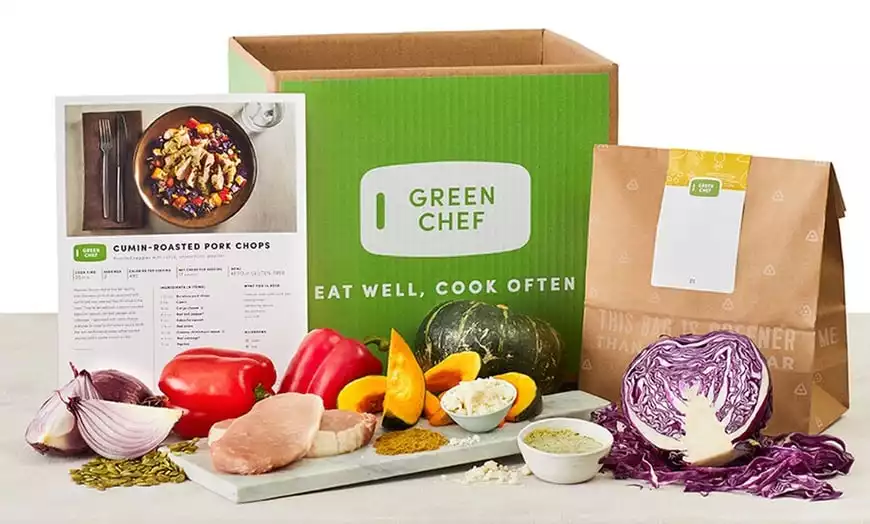 Continue reading:
25 Best Organic Meat Delivery Services
Factor vs Fresh N' Lean: A Keto vs Vegan Showdown
Vegancuts Snack Box Review: A Satiating Vegan Subscription Box For Healthy Snacking!