Latest posts by Trevor Abbott
(see all)
It might be known as the Stone Age diet, but that doesn't mean you must live like you're from that period. After all, driving to the supermarket is so primitive compared to what you could have with a Paleo meal delivery service to answer the call for better health and wellness. Many companies are to consider today, but a few are more viable options. It's never easy to commit to shifting your diet for the better, and the Paleo diet comes with its own set of challenges.
For instance, most people's bodies are conditioned to a lifestyle that achieves a certain balance between healthy and non-healthy foods. Paleo changes the rules and eliminates the impurities in junk food that wreak havoc on your stomach and overall body. It eliminates the excessive sugars, carbs, and poisons that only hinder you from optimal health.
The Paleo diet can change your entire body and mentality for the better if adhered to strictly, and many have reported it to be an effective detox program. One of the main problems with the grocery store is they take advantage of your subconscious by bombarding you with temptation.
Advertising also does this with fast food and various products to keep you from your health goals and stimulate unhealthy cravings. It's good to let loose sometimes, and certain vices are necessary, but committing to Paleo is a much wiser and bold decision. I'm your trusted meal service expert here to guide you in the right direction.
Here, we will grill through the best Paleo meal delivery services and cook this article to perfection with all the information you need to start your Paleo journey online without any shopping involved!
Bottom Line Up Front
The Paleo diet is enriching for the body in mind, with loads of health benefits you will discover along the way. It can extend your life and is best executed under the care of a trustworthy service that values your health and good-tasting food. The companies we expound on here include Green Chef, Pete's Real Food, Paleo On The Go, Eat Clean, Eatology, Territory, & Ice Age Meals.
Based on the reviews and my personal experience, Green Chef is the best overall to consider, with much to offer for a slightly higher price. All these services constitute the best available, so you'll get a genuine paleo experience no matter what you choose. However, some may be more suitable than others, so the information is laid out so you can make your own decision by comparison.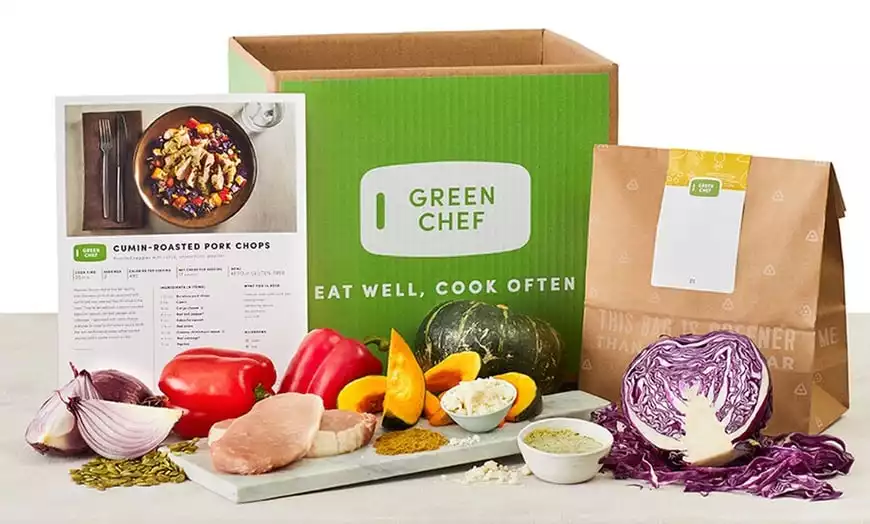 Why Go With Green Chef?
Green Chef is a meal kit service that delivers boxes filled with fresh ingredients on a weekly, biweekly, or monthly basis to make chef-curated meals. Diet and allergen friendly options, are one of the reasons I love Green Chef.
Choose Your Plan
$250 Off for Cyber Week Here
We earn a commission if you click this link and make a purchase at no additional cost to you.
Selection Criteria
Before we dig into the juicy details surrounding these exciting Paleo meal delivery services, you should know how I selected them. This will help you to gain more comfort in your decision and thrive beyond what you thought possible in your old way of eating. Switching to Paleo is much easier when you know what to expect, and some of these meals are so delicious that it might be an easy process. There are subtleties within each program, but the concept is generally the same: the food is delivered to you instead of the need to shop and is usually healthier. This was my deliberation process to bring you the best ones, and here are my selection criteria so you can thrive and choose the most advantageous service for your lifestyle!
All services must either be strictly Paleo or have appropriate options.
Each service must have meals that make easing into the Paleo diet smoother.
Each meal delivery service must have a high degree of customer consideration & integrity.
Online reviews are sound and consistent, with little or no complaints regarding the various features.
Meal prep needs minimal to save you time and energy while enjoying good-tasting food.
Ingredients must be pure and healthful with no additives or pesticides.
My Top Picks at a Glance
It's time to munch on the main course with these best Paleo delivery services that will impress you no matter your choice. They have been selected, so you can't go wrong and will enjoy the fruits of your decision with a few easy clicks. Using a delivery service makes it much more likely to stay on the ball with this diet if you eat perfectly and proportionately.
Mentally, you'll also be less likely to quit because the food is constantly coming to you, and you won't be tempted to skip meals in favor of fast food or an expensive restaurant when they're already healthy and delicious. If you're already versed in the Paleo diet and have been for a while, then there's still value in searching for new flavors and experiences. These are my top picks regarding this ever-popular diet emphasizing effective food simplicity to live well!
Green Chef: The Best Overall Choice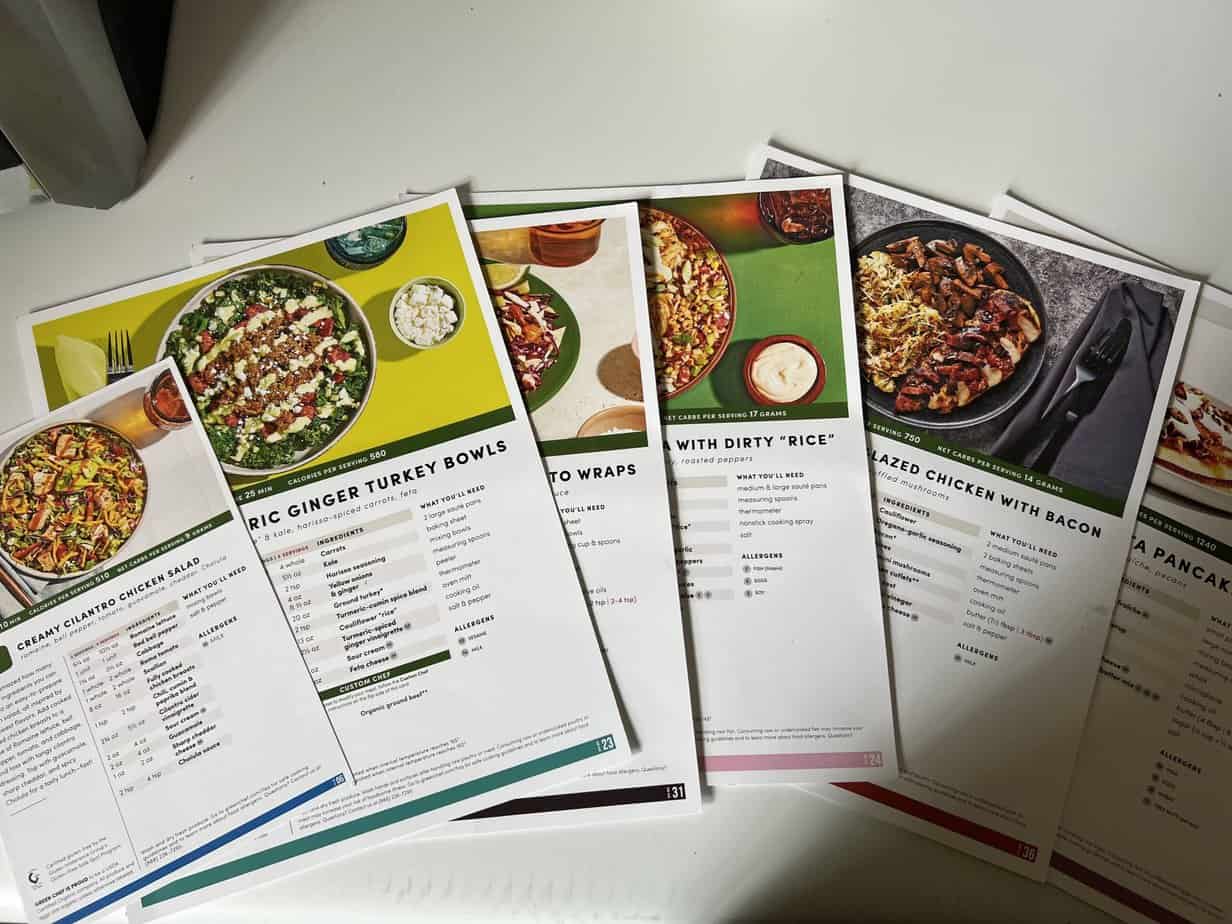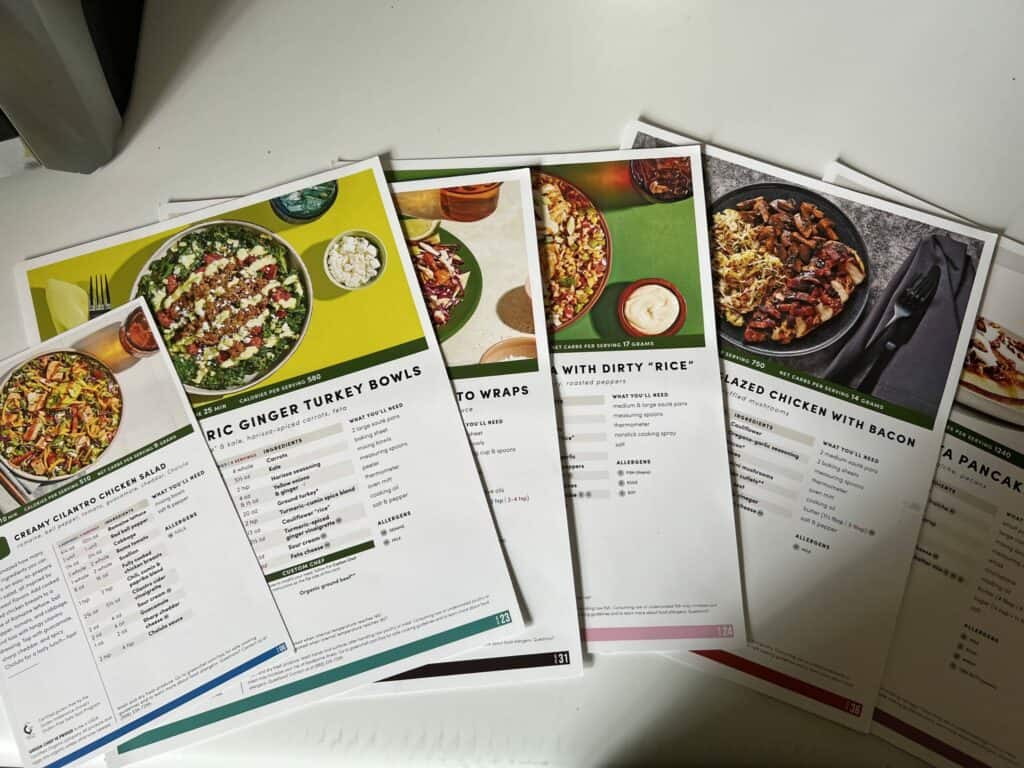 Green Chef is a meal delivery service with great flexibility regarding eating and lifestyle choices. The Paleo diet is included on this list as they specialize in bringing you suitable, nutritious, & delicious meals that meet a higher standard with incredible ingredients. They are premeasured and come with a meal kit to cook yourself for the freshest results imaginable. Everything is included to enhance the flavors and make each dish pop with nourishing vegetables, sauces, seasonings, meats, grains, poultry, & fish.
Everything you need for the Paleo diet can be found here, and you will get the experience of enjoying the kitchen with fresher & tastier results that are worth the higher price. Each box comes with precise ingredients to reduce waste and get you on track to enjoying some delicious Paleo options you may have never thought to try. Green Chef makes it so "you don't have to worry about creating the perfect paleo meal plan or finding the right ingredients at the grocery store."
They'll help you launch into a healthier lifestyle by "delivering delicious paleo-friendly meal kits straight to your doorstep containing organic produce and premium proteins with easy-to-follow paleo recipes." They are committing to nurturing this lifestyle, so you should try them.
These recipes don't take long to execute, and it beats going to pick up ingredients all the time and saves so many hours collectively throughout the year. Using Green Chef will enlighten you about the perks of enjoying the fantastic Paleo diet in a more professional & convenient online service!
Read our complete review here: My Real Green Chef Review: Should You Order This?
Cost
Two Servings a Meal
Three meals delivered a week: $13 for single serving
Four meals delivered a week: $13 for a single serving
Four Servings a Meal
Two meals delivered a week: $13 for a single serving
Three meals delivered a week: $12 for a single serving
Four meals delivered a week: $12 for a single serving
6 Servings a Meal
Three meals delivered a week: $12 for a single serving
Four meals delivered a week: $12 for a single serving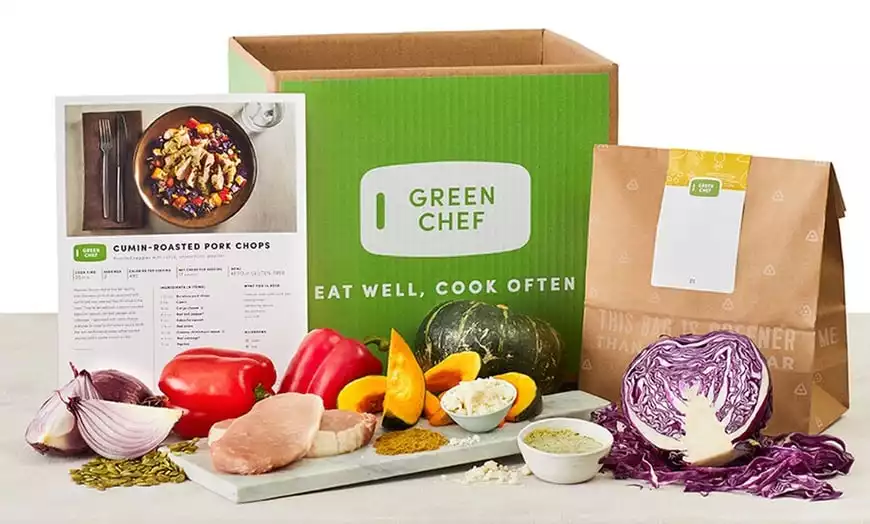 Why Go With Green Chef?
Green Chef is a meal kit service that delivers boxes filled with fresh ingredients on a weekly, biweekly, or monthly basis to make chef-curated meals. Diet and allergen friendly options, are one of the reasons I love Green Chef.
Choose Your Plan
$250 Off for Cyber Week Here
We earn a commission if you click this link and make a purchase at no additional cost to you.
Pros
Arguably the best-tasting meal kit on the market today
Flexibility across different dietary needs, including Paleo, Keto, and vegan
Healthful ingredients with no funny business to live your best life
Certified gluten-free meals available for gluten intolerance
The ability to sign up with no commitment
Cons
Slightly more expensive than other companies but worth the investment
The shipping charge isn't ideal for a budget
You'll still need to put in some time to cook the meals, but you learn
Ingredients tend to repeat themselves, making some meals bland if you use the service for a long time
Meal choices served weekly could have more variety compared to some other companies
Pete's Real Food: An Excellent Service for Paleo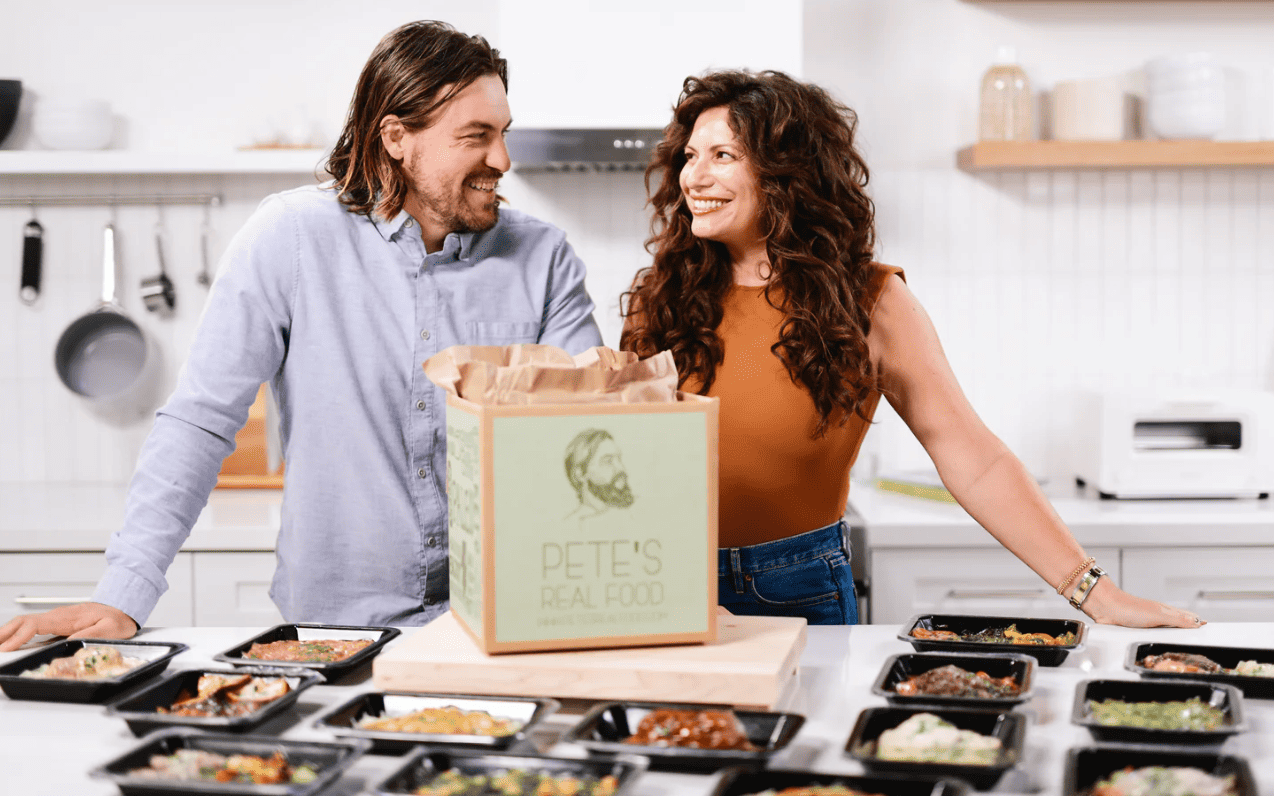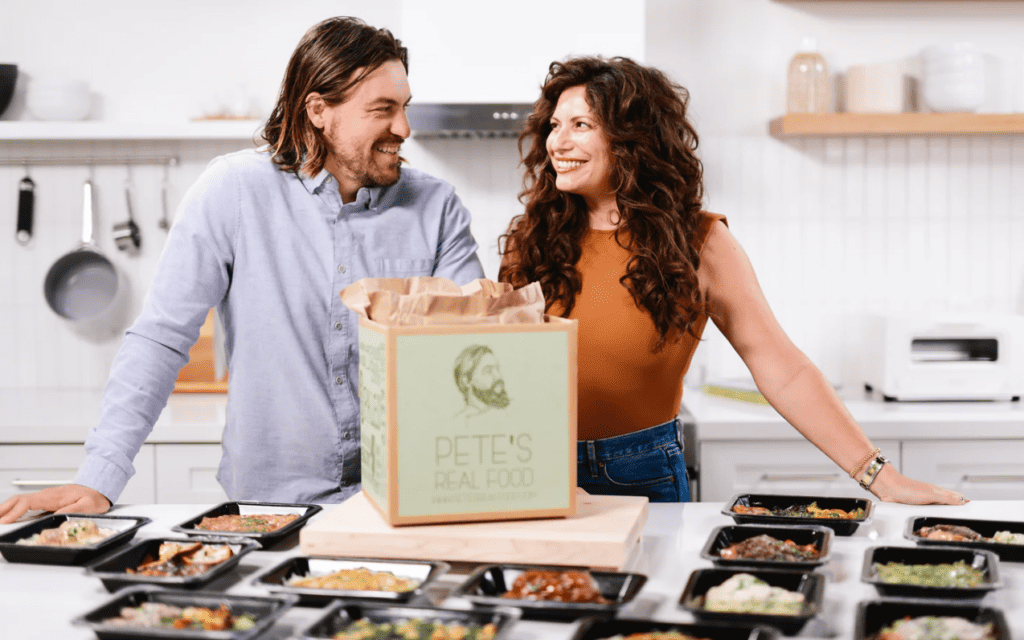 Pete's Real Food is an excellent choice if you want to follow a strict diet to improve your habits with many options. They are designed around everyday lifestyles, including paleo, vegan, Autoimmune protocol, & keto diets. These are hard to maintain by yourself and require consistency with time, which not everyone has. This service mitigates the factors of your life and helps you live optimally by adhering to a strict dietary regimen.
They help simplify the process with healthy paleo foods that keep you invigorated and healthy without the need to visit the dreaded store every week to pick up questionable & sometimes scarce low-quality ingredients. Instead, you can rely on Pete's Real Food to help you "forget spending a couple of hours shopping, prepping, cooking, and cleaning!
Their paleo meal plans come fully prepared and must only be reheated." This is excellent news if you're trying to conquer the challenges of living the paleo life without hiccups at the store or tedious cooking.
These chef-inspired meals are created with significant consideration so you can gain confidence with each savory bite! The ingredients are sustainably sourced, so you can rest easy knowing you're nourishing your body with the proper meals. The meat is also grass-fed and pasture-raised, dramatically affecting how it digests and enriches your body. Pete's Real Food has one of the best paleo meal delivery services today!
Cost
Paleo Plan
Choose between breakfast, lunch, & dinner(0,5,7, or 10 meals)
Expect to pay $15-$20 per meal
Vegan Mix & Match Plan
Individually priced items from the menu at around $14-$21 per.
Pete's Bacon
Bone Broth
$6-$7 a serving and arrives in packages containing 12 servings
Delivery
Pete's Real Food generally will give you free shipping, but some locations may require a shipping fee that will be calculated at checkout. Delivery is available nationwide, and this includes Hawaii & Alaska.
Pros
Has fresh & delicious meals for Paleo and vegan lifestyles
Sustainably sourced ingredients free of junk like hormones
All the foods are organic and nourishing for your body
Meals are produced in a facility that has no gluten contamination
Can significantly aid in the weight loss process
Cons
If you're on the Paleo meal plan, you won't be allowed to choose your meals.
Be prepared to pay more for this service than you would at the grocery store, but the health benefits are worth it to be on the right Paleo path toward wellness.
Paleo on the Go: Designed to Meet Your Paleo Needs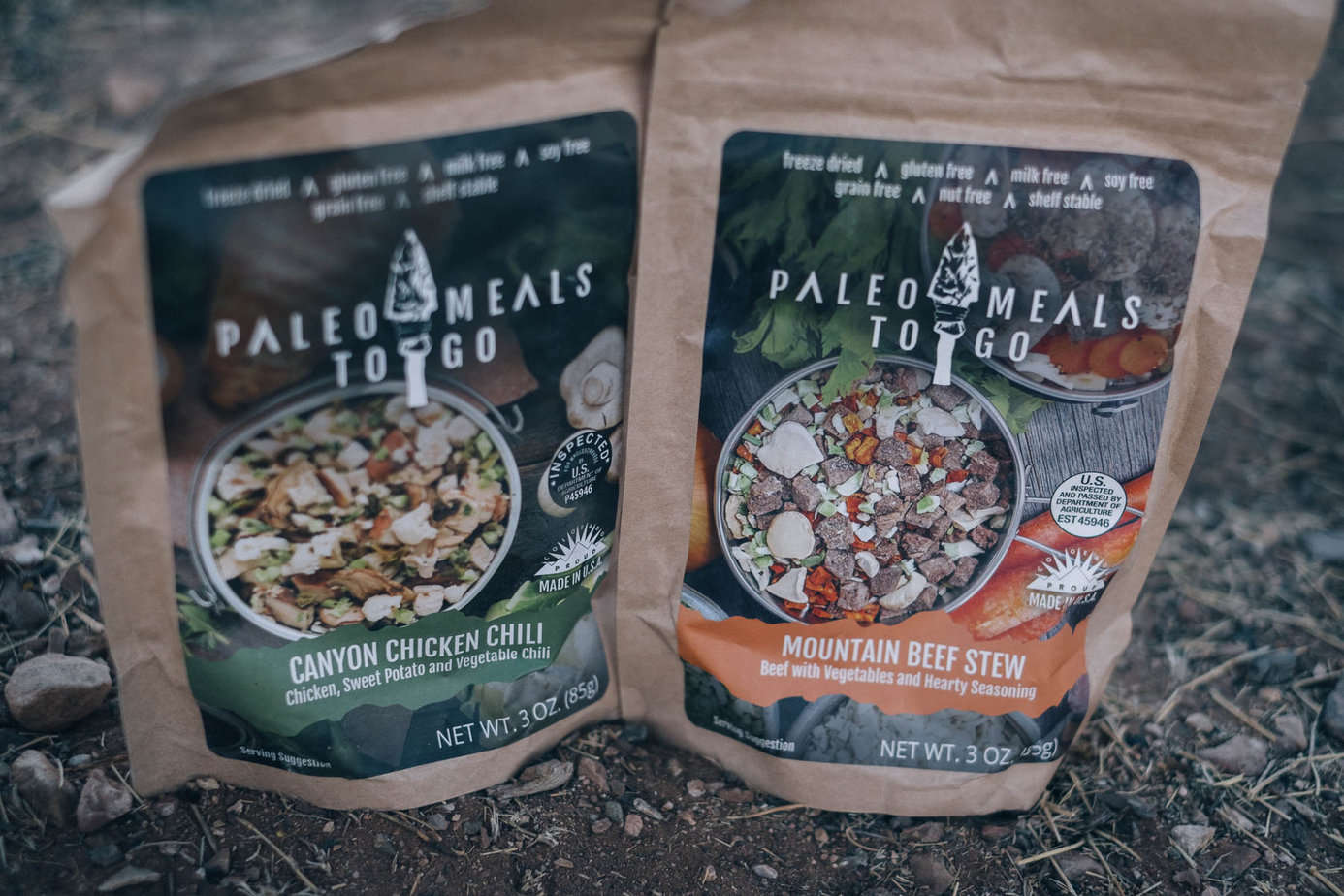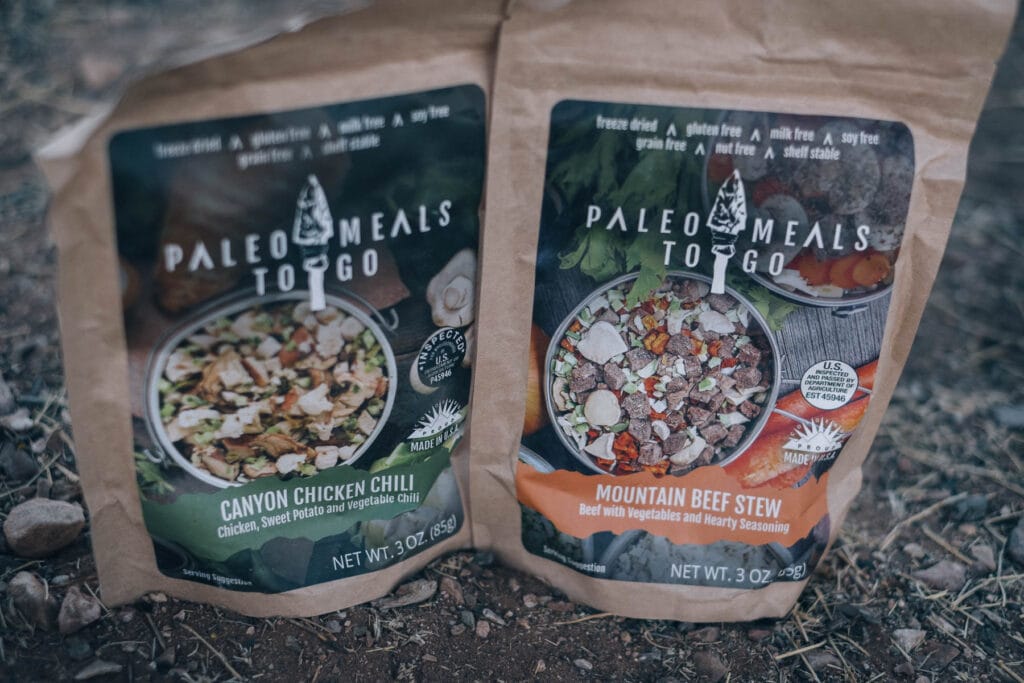 Not many services cater exclusively to those seeking to adopt the Paleo diet, but Paleo on the Go is an exception that deserves consideration. They are designed around giving you only the best options within the framework of this diet and also focus on similar ones that emphasize eating whole foods. This service provides frozen meals to reheat at your convenience, but this won't reduce the freshness or taste.
They are dedicated to Paleo lovers looking for something fine-tuned without doing much work at the store or at home, an admirably rare quality that makes them worthwhile. Everything on their menu is Paleo, and that's astonishingly encouraging if you're on this diet.
On their website, they're highly informative about the popular diet by stating, "The Paleo diet is based on the theory that by eating foods similar to that of our early ancestors, we can lead healthier lives and prevent many of the common diseases that plague modern culture due to the introduction of grains, refined sugars, and processed foods."
They clearly understand the importance of this life-changing diet and are passionate about bringing sustainable Paleo foods to your door with little work involved. After all, preparation and shopping keep you from indulging in processed foods that have been destroying society's health overall.
Thankfully, the prospect of convenience is shifting the collective mindset as more people switch to a whole-food diet. Paleo On The Go is one of the best online services to meet your Paleo needs and help you survive while cutting out the junk!
Cost
Paleo One Monthly Meal Program
Total price: $625
Price per Meal: $15.63
Large Box Containing 16 Meals
9% discount at $15.24-$24.34
Medium Box Containing 12 Meals
7% discount at $15.58 – $24.88
Small Box Containing 8 Meals
5% Discount at $15.91 – $25.41
One Time Box
$16.75 – $26.75 for a minimum of 8 meals
Shipping
Order the $99 minimum, or there will be a high shipping cost
Pros
Caters to the strictest diets, including Paleo, for your nutritional needs
Heat-and-eat meals make this service incredibly convenient for fast-paced lifestyles
The ingredients are of the highest quality while utilizing strict guidelines regarding where it's sourced from
You don't need a membership and can choose not to subscribe but still get paleo meals
There is a nice rewards program and cost reduction when buying bundles.
Cons
The meals might get rather expensive at times
There have been reports of the portions not being enough to satiate
There aren't any free shipping options, and it can get high
Eat Clean: A Great Service for Clean Paleo Living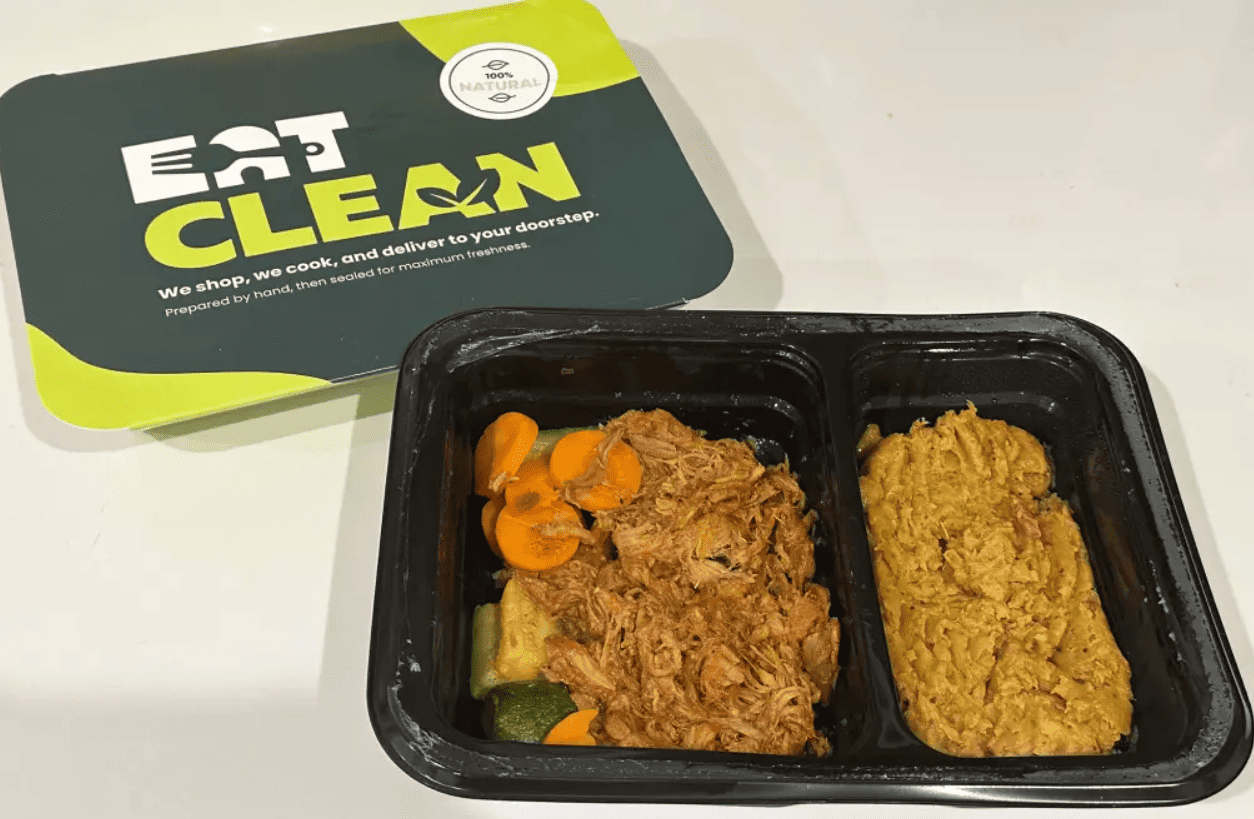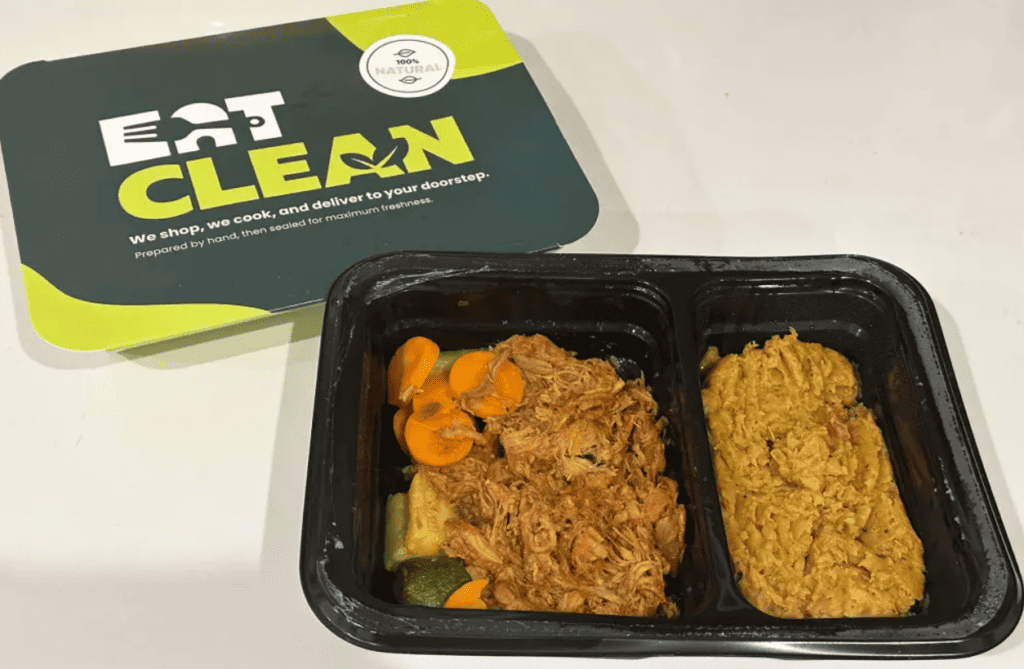 Eat Clean is a good option if you want to eat a balanced diet focused on Paleo Living and overall wellness. They have foods cooked by chefs instead of processed with no love or consideration, and that's important when making a diet shift because the taste should be adequate without compromise. Not only are they focused on Paleo, but they also can adhere to other dietary commitments like plant-based, Keto, & even traditional diets with a healthy twist.
There is a wide selection of single-serving dishes that accommodate your taste and make lifestyle transitions much easier instead of panicking at the store. These meals are prepared easily within two minutes and help you live life better with saved time and stress. Eat Clean's mission is to provide a "healthy meal delivery service that caters to various diets, so you'll still have control over your lifestyle and ensure you enjoy every meal."
They make a good point here because when you shop at the store in the dark regarding which ingredients to choose and what meals to cook, it can get stressful, and you might give up altogether and fall back into old habits.
They use only premium fresh ingredients that are organic and sustainable to increase your longevity and focus over time. Eating clean is becoming a popular trend, but it can be hard if you're supplementing junk food during the process. Hiring them to deliver consistent meals that are easy to fix will help deter you from including other harmful foods that only hinder progress and reduce lifespan. Eat Clean is a winner when finding an ideal service for consistent Paleo eating!
Cost
On-Demand at $12.50
Current Promo: Get 50% off the first purchased box with 10% off the next four
Pros
Clean & sustainable Paleo meals to enrich your health
Consistent recipes within the Paleo lifestyle & more!
Excellent quality ingredients with no lousy stuff
Perfect for aiding in weight loss over time
Cons
Some of the tastes might not be for everyone
You may prefer to cook over a ready-made service like this
You have to purchase more to save more with no initial saving options
Eatology: Explore the Paleo Zone to Boost Health!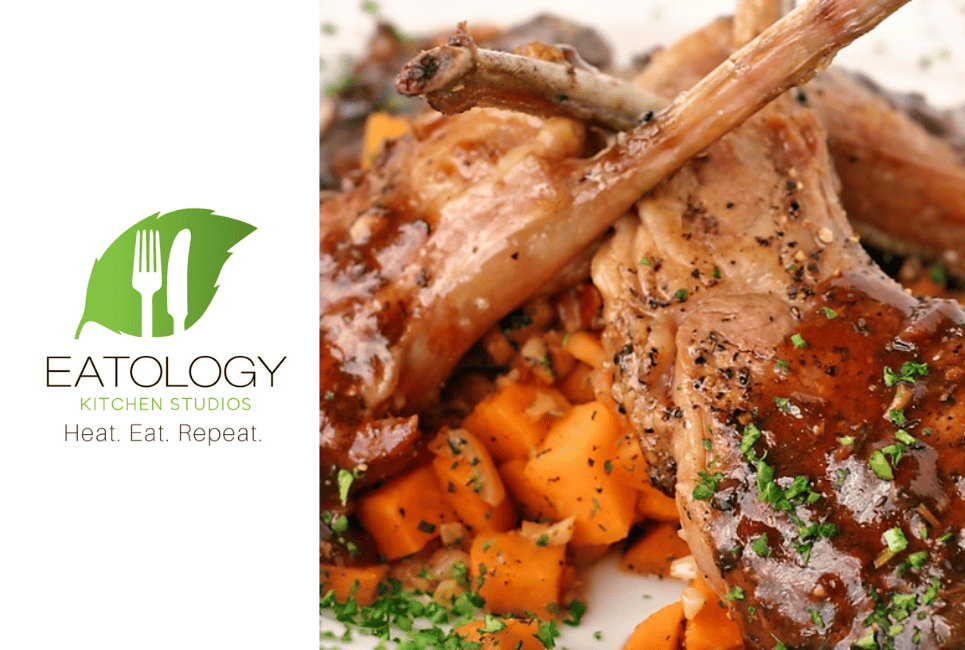 Eatology is an accessible service that is easy to start if you're on the Paleo diet and others. The nice aspect of this service is you can conduct a single order to try them and decide if they're worthy of long-term meals for your diet plan. The main feature worth mentioning with Eatology is something known as the "Paleo Zone." Here, you will learn about the benefits of the Paleo diet and how to get into it properly.
If you lack direction when undertaking this challenge, they will help you discover your goals and realize the true nature of this outstanding ancient diet that works well for most people when coming off of refined grains and sugars. It can be a tremendous adjustment at first if your body is used to eating a certain way, so they explain everything comprehensively to give you the facts and more confidence during this transition for the better.
Their main selling point is that they can offer you meals that ease this transitionary process with tastes that mirror delicious "cheat meals." They assert that their "dishes replicate the foods people miss most when cleaning up their diets, making clean eating easy to stick with using fresh, whole-food ingredients, we turn out some killer meals…like Puerto Rican Lasagna, Chili Cheese Fries and Caramel Apple Upside Down Cake."
This is the perfect service if you are looking for some exquisite tastes that won't be dramatically different from what you're already used to, and that's one of the main fears of going Paleo that they settle.
Cost
Family Platters
40 Meals 2-Block: 1 month, 10 per week
60 Meals 2-Block: 1 month, 15 per week
60 Meals 3-Block: 1 month, 15 per week
84 Meals 2-Block: 1 month, 21 per week
84 Meals 3-Block: 1 month, 21 per week
10 meals 2-block
10 meals 3-block
15 meals 2-block
15 meals 3-block
21 meals 2-block
Pros
Excellent option for the Paleo diet and more
The Paleo Zone is informative and viable for newcomers
It gives you a variety of options to choose from
Many different meal plans to accommodate your needs
Cons
The meals might have less than ideal-textures at times
Paleo Zone might be overwhelming and confusing sometimes
The meals don't look the best compared to other services
Territory: Gourmet Paleo Meals to Savor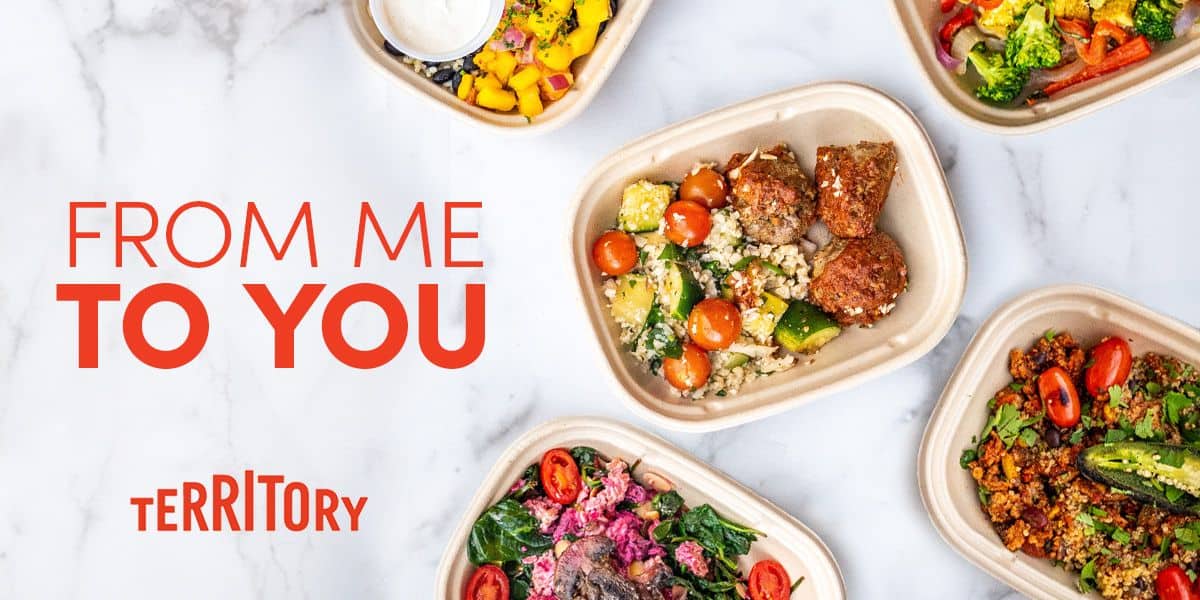 Territory is a meal delivery service that is all about having sustainable health with ingredients that don't compromise your well-being while taking on the Paleo diet. Most notably, they are about giving you a wider variety regarding a rotating menu. This is accomplished through their network of chefs who operate according to your location to deliver the freshest results possible. They only have certain cities, so your location might be an issue, but it's worth checking out to see if you're within range.
The meals you receive are fully prepared, making this an excellent choice if you have a busy schedule and can't keep up with the demands of the Paleo lifestyle. Just because you start on Paleo doesn't mean you'll want to eat everything encompassing this diet. That being said, Territory makes it possible to be more selective with what foods you want to consume and which ones to avoid in future orders. They cater to your eating patterns and nurture you beyond expectation with various meals and personalized options.
Advanced customization options with many meals will make this service suitable for pickier eaters. They allow you to "sort by ingredient, macronutrient range, and more, or leave it up to them to make recommendations tailored to your health and wellness goals."
This is evidence of their commitment to make you feel more comfortable if you're an experienced Paleo enthusiast or new to the scene. Territory is one of the top options if you want a more refined Paleo diet with gourmet meals to savor for the long term!
Cost
Flex Plan
10 meal plan
$10.95–$13.95 with a free meal a week
18 meal plan
$10.95–$13.95 with a free meal a week & free shipping
Pros
Adapts to a multitude of dietary patterns
It can help you lose weight with the right exercise routine
Loads of serving sizes to reduce waste and give you the right amount
Sustainably sourced fresh organic ingredients with every meal
Cons
The facility used to make meals may contain allergens
Shipping fees are rather rampant at times across all meals
Limited delivery to specific areas currently
You may not like all the flavor combinations
Ice Age Meals: Organic Paleo Meat & Veggies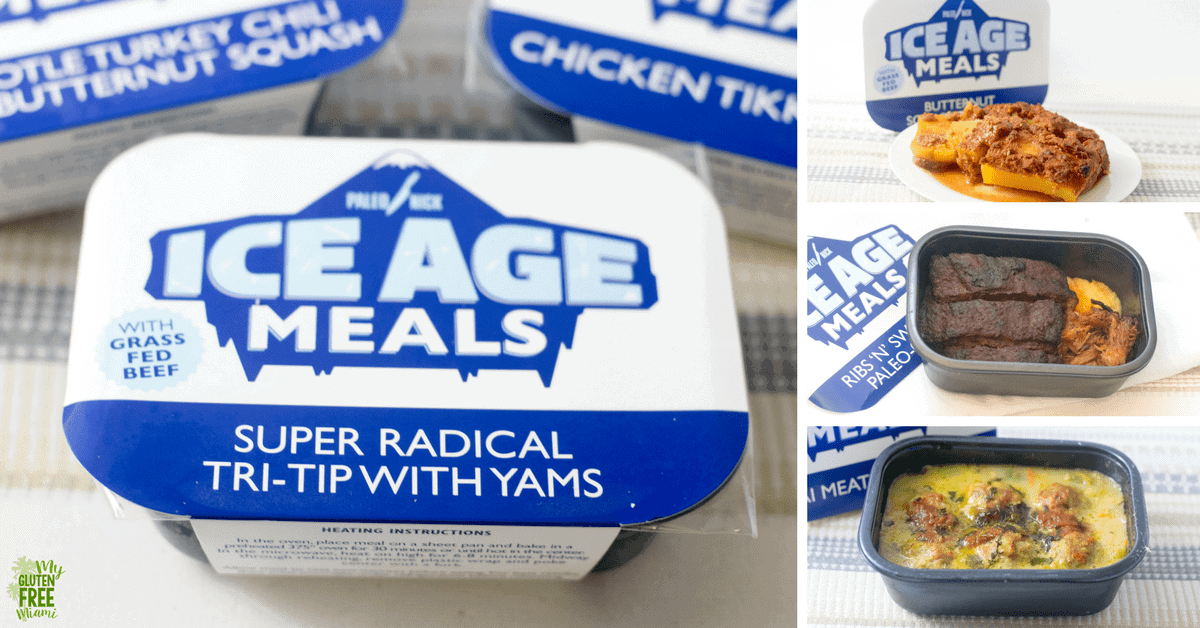 Ice Age Meals is another Paleo-driven service crafted with your best interest in mind, utilizing organic ingredients most of the time. They are focused on those seeking to enjoy the Paleo diet to enrich their health while cutting out junk food, GMOs, gluten, dairy, & pesky preservatives. Imagine eating clean like our ancestors for the first time after consuming foods that make you feel run-down and sick for years. It will be a breath of fresh air for your body and mind.
That's what it's like to try this service as you venture into the realm of Paleo and gain renewed strength and mentality to conquer your goals. The only thing to look out for here is the number of carbs with each meal, but you still need energy, as did the Neanderthals during the Ice Age, who hunted for their food instead of hiring a meal delivery service. It's interesting to ponder how privileged we are, and this is a service that will make you feel modern and happy while pursuing the Paleo diet.
They prepare "hearty portions of healthy meals using exceptional ingredients. Ice Age Meals flash freezes them and ships them to your home for enjoyment at your convenience." This is their commitment to every customer, as they value your health and taste satisfaction to a considerable degree. The meals are highly nutritious and will help you survive a saber tooth tiger attack at any given time.
Cost
14 meals
24 meals
48 meals
14-meal sampler pack
Pros
Great meals centered around the Paleo diet
Filling and satiating portions for long workdays
Sustainable, primarily organic ingredients
Exceptional taste and ergonomic packaging with little preparation
Cons
If you're concerned about carbs, some meals may be a nightmare
Not all the ingredients are organic
It may not always be the best service for picky eaters
Caloric totals may be off the chart at times
Which Is the Best Paleo Meal Delivery Service Overall?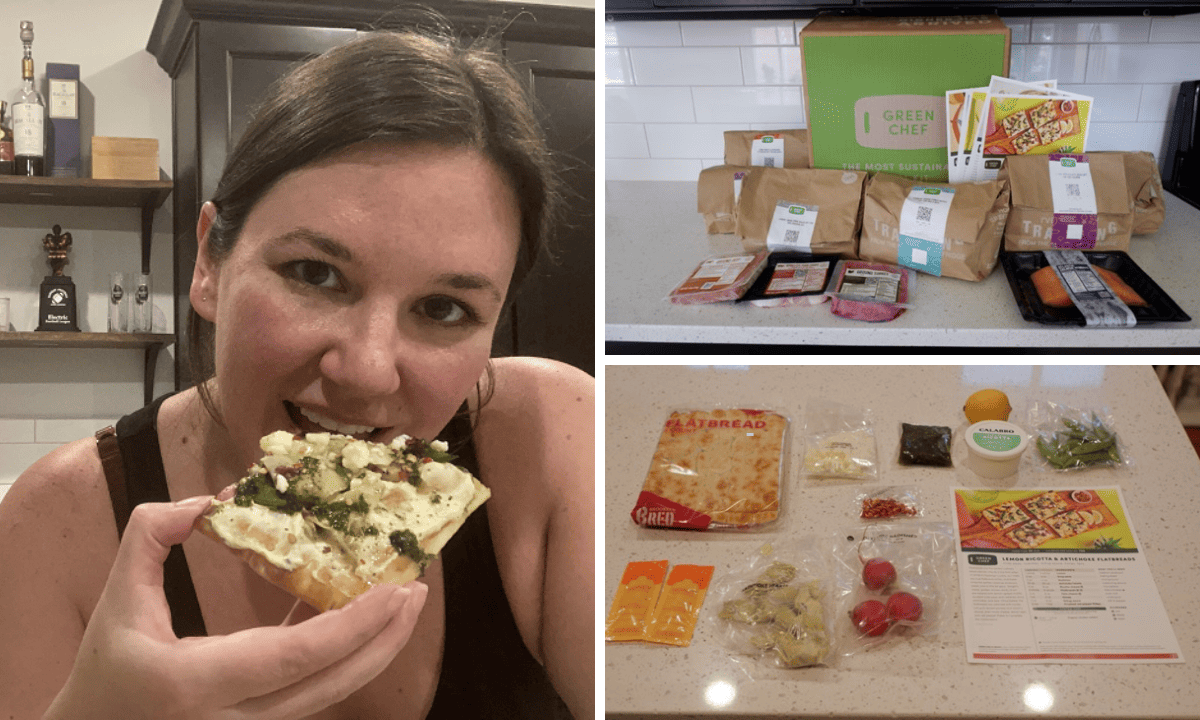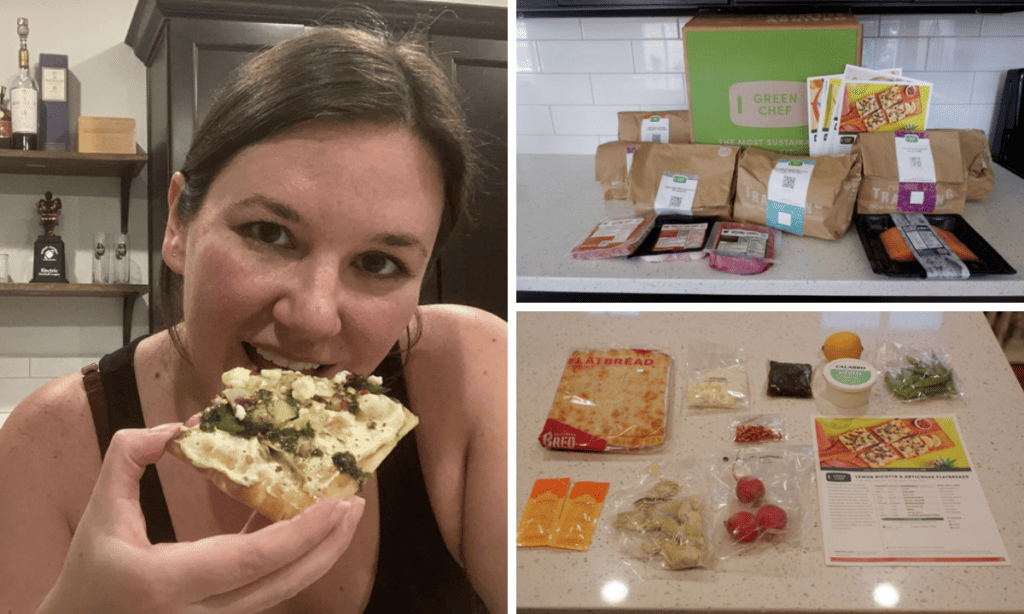 Overall, my top pick out of this list and go-to Paleo meal delivery service would be Green Chef. Paleo On The Go is a close second, but Green Chef has superior taste and quality with a slightly higher price tag. I recommend trying them first and then going from there if you aren't sold. These will be viable options when pursuing the Paleo diet, but you must discover which ones fit your taste and overall lifestyle.
Frequently Asked Questions
Question: Is the Paleo diet easier to accomplish with a meal service?
Answer: Collecting an amalgam of ingredients from the store while planning Paleo recipes can be a burden over time. Even if you get used to it, the task continues to be a chore and hindrance to the modern frantic schedule. Choosing a meal service to care for your Paleo diet needs is more straightforward and less daunting than relying on the store.
It's much easier to rely on one of these services than to spend too much time searching for elusive ingredients amid thousands of items. Shopping online for food and having it delivered is generally the favorable approach if you want consistency and a flavorful, healthy experience each time.
Question: Will the Paleo diet make you feel healthier?
Answer: Many health benefits come from switching to the Paleo diet; some are apparent immediately after starting. Some health blessings come from avoiding ingredients like wheat or gluten. The main advantage is the omission of artificial and processed foods that can easily lead to an early grave with consistent consumption.
Avoiding fast food and junk food is paramount to a healthy lifestyle, but there is nothing wrong with treating now and then. The Paleo diet will lead to more effortless weight loss and balance the body's glucose & pressure for a more stable mood and better overall functionality.
Question: Are Paleo meal delivery services worth it if they're more expensive than the grocery store?
Answer: You may opt to eat Paleo at the grocery store, but beware of the hidden pesticides and modified foods that don't digest the best and don't serve you well. A Paleo meal delivery service might be more expensive, but the few extra bucks are worth investing in your health to ensure your food is pure and unadulterated.
It's almost impossible to do this when shopping at conventional stores; many aren't untrustworthy. You have to consider you're paying extra for the convenience and fresher/safer ingredients. Paleo meal delivery services are worth the additional cost if you value your health above all else.
Conclusion: You Will Get an Exemplary Food Experience with These Top Paleo Delivery Services!
All these Paleo meal delivery services are suitable for the lifestyle and give you a great starting point. A few others were worth listing here, too, if you want to research and discover more. Taking control of your diet and wellness takes perseverance and commitment because we would all be stuffing our faces with pizza & ice cream without any health consequences. These services focus on what your body, mind, and tastebuds need, with increased flavor profiles that make them stand out.
They work with experienced chefs using the best ingredients to optimize your health and help you live your best life with increased vitality. Green Chef is particularly impressive regarding taste and overall wellness, but the rest will also help you thrive. Now, it's time to determine which service suits your needs. The fact that you're reading this and considering a Paleo meal delivery service is a step in the right direction for your health!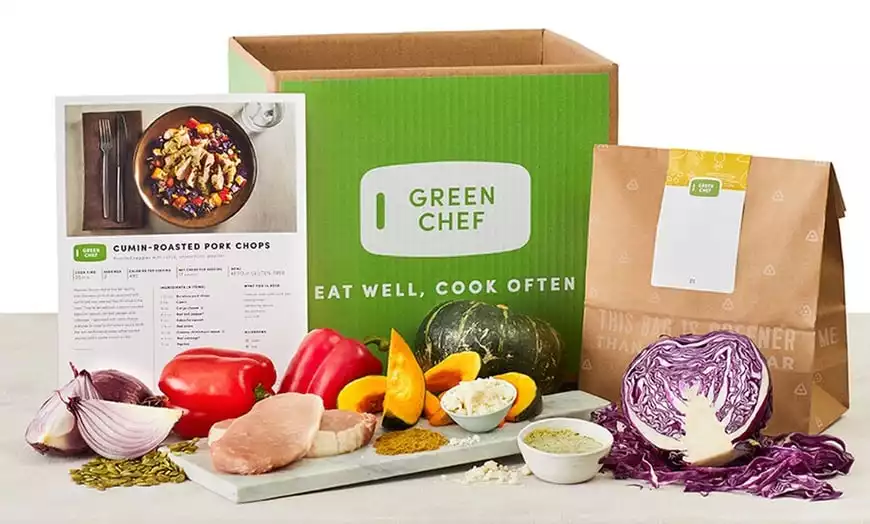 Why Go With Green Chef?
Green Chef is a meal kit service that delivers boxes filled with fresh ingredients on a weekly, biweekly, or monthly basis to make chef-curated meals. Diet and allergen friendly options, are one of the reasons I love Green Chef.
Choose Your Plan
$250 Off for Cyber Week Here
We earn a commission if you click this link and make a purchase at no additional cost to you.
Continue reading:
Home Chef vs Blue Apron: Find the Best Meal Delivery Provider!