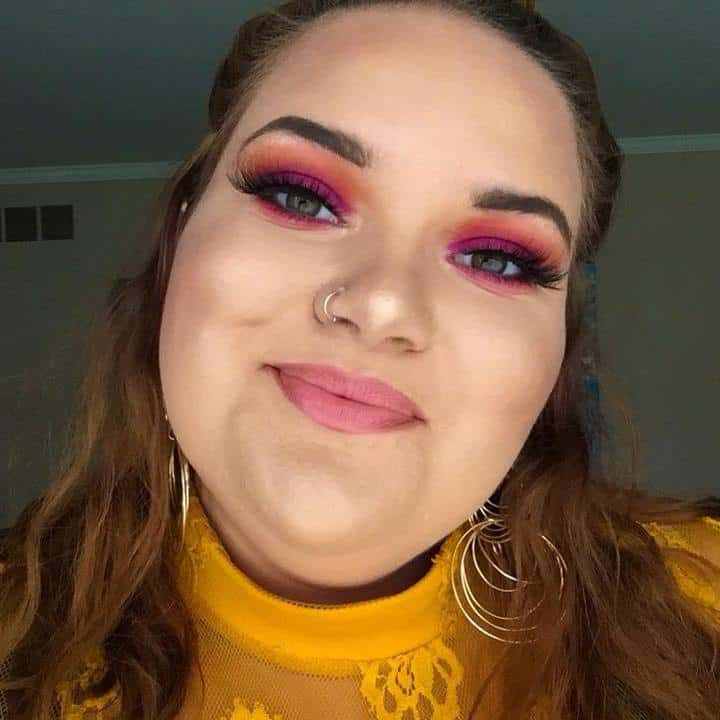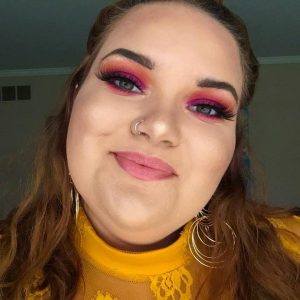 Latest posts by Alizabeth Swain
(see all)
There's no other type of subscription box out there that I love more than a meal subscription box.
All jokes aside, there's so much to unbox with a meal subscription box! I love getting to experience different flavors, textures, and experiences. If you've never traveled, or you haven't tried chicken from different states, you'd be surprised at how different unseasoned chicken breast can taste depending on where it's sourced from. Plus, the difference in higher-quality meat is amazing. With grocery prices constantly increasing, it's getting hard to afford that higher quality (and higher dollar) cuts of meat.
But, I can experience restaurant-quality meats, veggies, and meals all from the comfort of my home. I'd pay an arm and a leg if it meant I didn't have to meal plan anymore. For me, that's the BEST part of ordering meal delivery services. Nothing is more stressful than planning an entire week's worth of healthy meals. Not to mention grocery shopping, putting it all away, remembering to pull the meat out of the freezer for dinner, and the energy that goes into cooking a meal.
Man, talk about hard work!
So, I've ventured out to try new meal delivery subscription boxes. I wanted to check out all the different options available because it's been a little while since I ordered anything. Two subscription boxes that caught my attention were RealEats and Home Chef. I decided to order these two boxes to compare them against each other to see if there was one real winner.
Who do you think will be the best meal delivery service; RealEats vs. Home Chef?
Bottom Line Upfront
I think RealEats is the best option for anyone who can't cook. But, I think Home Chef is a good option for anyone that wants to feed a larger family or someone who enjoys cooking.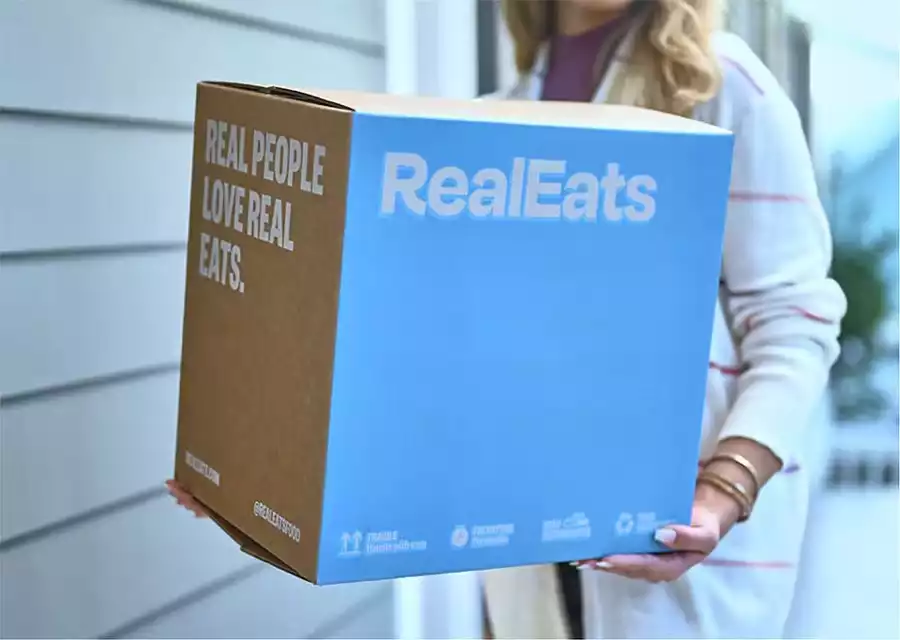 Main Differences Between RealEats vs. Home Chef
RealEats is more affordable, whereas Home Chef requires a more significant investment

Home Chef offers recipe cards, whereas RealEats doesn't include recipe cards

RealEats meals you have to heat up in the microwave or boil, whereas Home Chef meals you have to cook

RealEats meals can be frozen, whereas Home Chef meals can only be refrigerated

One RealEats container has one serving, whereas one bag from Home Chef can serve up to four people

RealEats focuses on providing meals for people with special dietary restrictions, whereas Home Chef focuses on delivering freshly made meals

There were a few things that attracted me to the RealEats subscription. I loved how affordable this subscription is. I think there is a certain group of people that the RealEats subscription would work out best. I think RealEats would work well for a college student or someone living in an apartment that doesn't have a stove.
I also think this subscription box would work well if you're someone always at work or you're always running around and don't have time to cook anything for yourself. You can pop a chef-prepared meal into a pot of boiling water or the microwave, and you'll have yourself a healthy meal. Or if you're someone who just doesn't like to cook but doesn't want to fill your diet with fast food constantly, I think you would also benefit from what RealEats has to offer.
But if you're a mom looking to order a meal subscription box so you don't have to worry about meal planning, I don't think RealEats would be the best subscription option. RealEats doesn't offer an opportunity to order meals for multiple servings. So if you're trying to order for a family of four, you'll have to order the same meal four different times. And there are only so many meals that you can order in a box, so you'd only have maybe three days worth of meals taken care of. Of course, on days you don't feel like cooking and want something that is prepared, RealEats could be a good option for your family. On those busy nights with lessons, games, and activities, I think RealEats is a great option for a family.
RealEats offers meals that were crafted by a chef and are healthy. Plus, all the meals they offer are ready in as little as six minutes. All of the meals they offer have three components to them. You'll find a veggie, a protein, and a starch. You also have the option to customize your meals, so if you wanted to upgrade a protein, you would always choose to do so.
Ordering
The entire ordering process with RealEats was really simple. I love how there were all of the different meal options available with breakdowns of what the prepared meal catered to. For example, if you were looking for a low-carb meal, they offer keto grass-fed beef with creamy mushrooms and broccoli cauliflower rice. Their website lists this meal as under 500 calories, carb-conscious, and high protein.
I felt it was easy to sort through based on specific dietary needs. I loved that! But, I do wish that there was more variety to choose from. I feel like every time I went on the website to shop for the different meals; there were always the same selections offered. At this point, I'm not entirely sure if they have as a larger variety as Home Chef does. It feels that they maybe have 20 different meals they offer, and they just had those prepared meals on rotation.
Shipping
The shipping was amazing. I didn't have any problems with the box showing up late or any damage to my order. Everything was well packaged, there wasn't any leaking, and everything was still refrigerated by the time I had it.
I loved the packaging that all of the prepared meals were in. It made it easy to see what my meal was going to look like before I cooked it. This made sorting through my meals and picking out something for dinner very easy. I was able to judge with my eyes before I committed to cooking the meal.
Pricing
RealEats doesn't run a subscription-based model. While you can sign up for regular meal delivery, you don't have to. For just four meals a delivery, you'll be paying $14.99 a meal. At six meals a delivery, you will be paying $13.99 a meal. Eight meals are $13.49, while 12 Meals are $12.99.
Ease of Use
I don't think it can get any easier! RealEats meals are SO easy to make. They're pre-made; all you have to do is heat them. Don't want to heat them up? Don't worry; I'm not going to judge you. You don't have to do anything to prepare it. So, if you wanted to open up the box that you receive in the mail and start eating away at the cold meals, you totally could.
Meal Selection
I know that I talked about this a little bit above, but I do feel like the meal selection from RealEats is slacking. I don't feel like they have as much variety as I would hope for them to have. It feels like they kind of just offer the same meals and different orders to make it seem like there's more variety in their menu than there actually is.
Here's a look at the meals I got in my box:
Garlic lime shrimp with fire-roasted Southwest veggies and Smokey mozzarella grits

Green chile beef with Mexican street corn and steamed brown rice

chicken Asada with pinto beans with cojita and sweet brown potato rice

Korean barbecue steak with gently steamed broccoli and stir fry veggie rice

Greek chicken with gently steamed broccoli, couscous, and vegetables

chicken tikka masala with saffron rice and vegetable Koroma
Taste
I don't think you should expect the same taste from a RealEats Meal kit as you would expect from a Home Chef meal kit. You can taste a difference in the freshness of the ingredients. Also, I felt like most of the RealEats Mills had the same type of flavors. But that doesn't mean that I think the taste was bad.
I think considering the circumstances around this meal kit, I think the meals tasted surprisingly nutritious. I liked how there was still some texture in the different parts of the meals. I know a lot of times with microwavable meals, all of the food has the same texture to it. But, in the meals that had broccoli, the broccoli still had a slight crunch to it.
Of all the meals in the kit, my favorite was the chicken Asada with pinto beans. I enjoyed the complexity of this meal, as it was unlike anything I had ever had before. But I wouldn't say I liked the garlic-lime shrimp with fire-roasted Southwest veggies. I was expecting a heavier lime flavor out of this meal, so I feel like it was lacking in that area.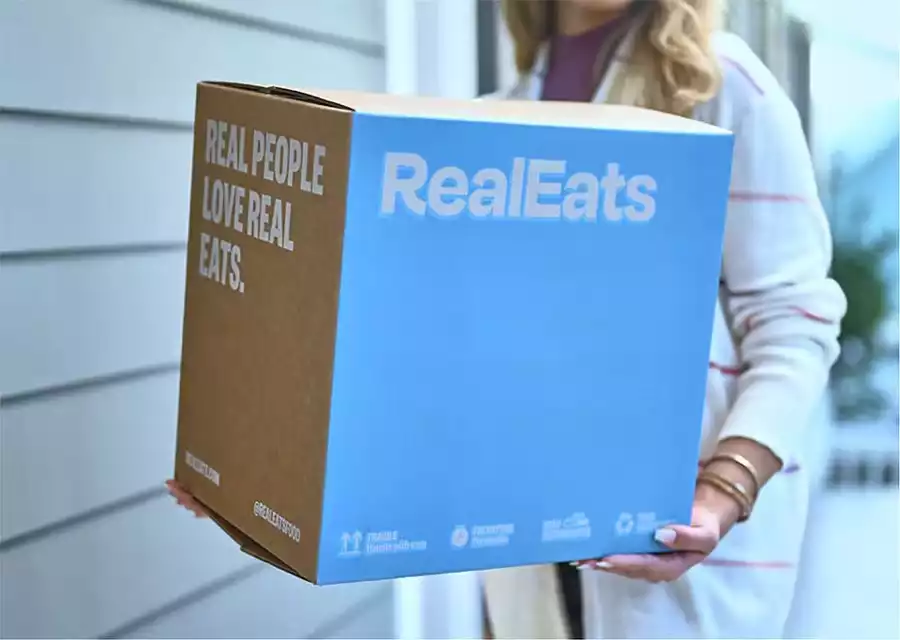 Pros and Cons
Pros
Meals take less than six minutes to make
A great option for people who have needed special dietary options
No cleanup required
You can refrigerate or freeze your meals
Cons
Not the best tasting (compared to Home Chef)
Not a lot of variety
No vegan/vegetarian-friendly options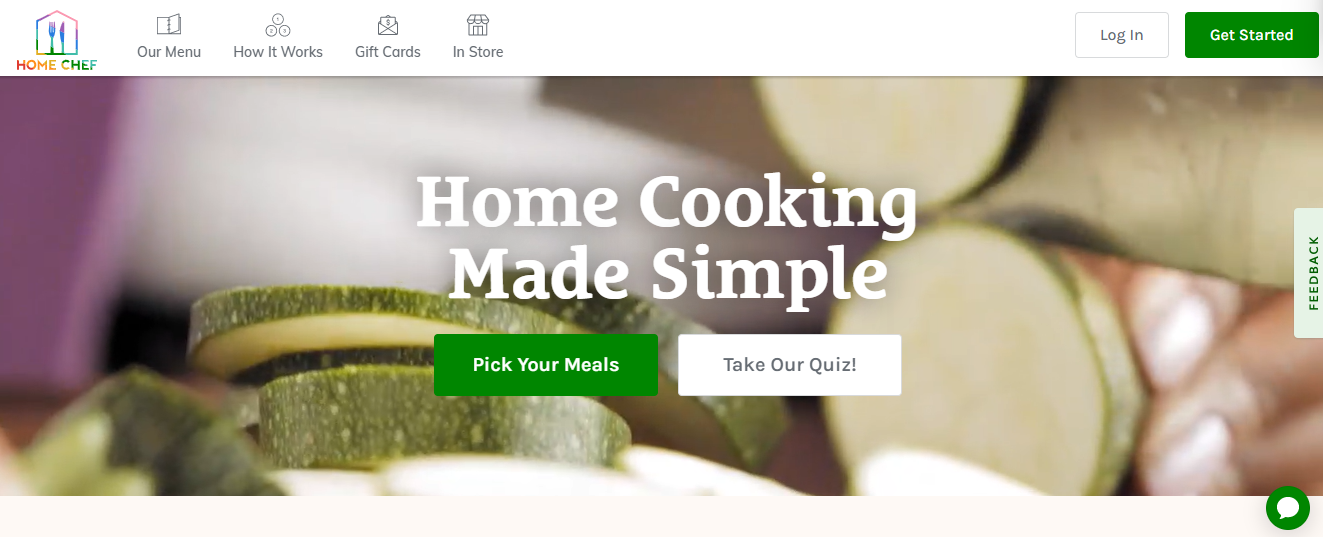 Home Chef is a great option if you're someone looking to explore different Flavors, types of meals, and ingredients. I enjoyed how Home Chef took a lot of the same ingredients that I usually buy when I'm out grocery shopping and taught me new ways to prepare them. I love how Home Chef felt like an experience, not just a meal delivery service.
I think Home Chef is best for anyone who enjoys cooking, doesn't want to meal plan, or is looking to cook for a family. You can choose either calorie-conscious or carb-conscious meals if that's something you'd like to have on your plan. They also give you the option to avoid any foods like fish, shellfish, peanuts, mushrooms, tree nuts, beef, poultry, and pork.
After that, you can pick out the meals that interest you. I love how user-friendly Home Chef is because they have a website for desktops and a mobile app. So if you're ever away from home and realize you need to pick out your meals, you can do so from the comfort of your phone in your hand.
Shipping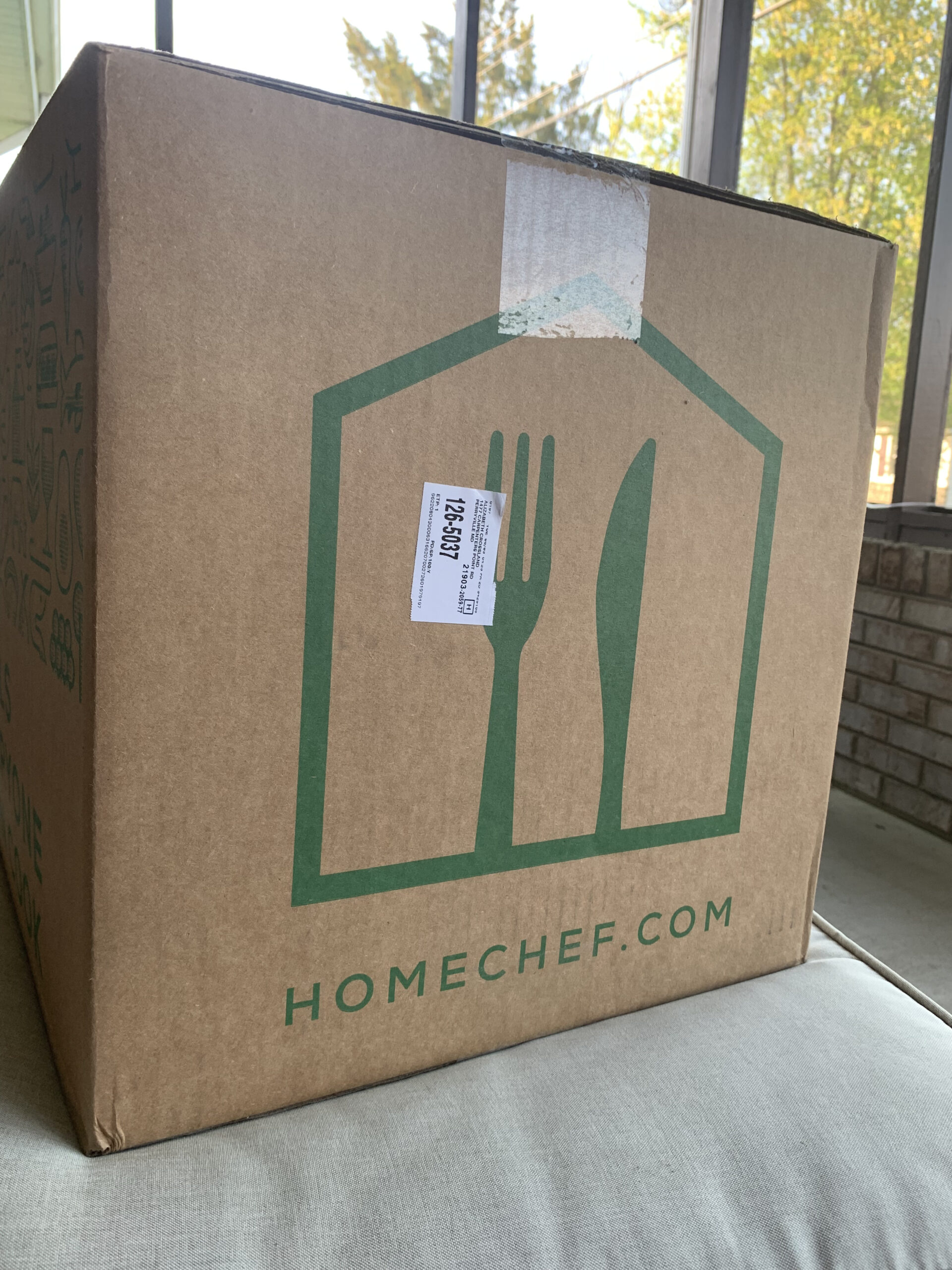 I didn't have any problems with shipping with Home Chef. I was able to order without any problems, and everything got shipped to my house right on time. I didn't have any problems with any damaged package or anything thawing out by the time I got to my order.
Pricing
I'm always getting discounts for Home Chef boxes. I'll at least get one coupon card in a Fabfitfun box or another lifestyle box. Plus, Home Chef offers a ton of different pricing adjustments on its website. I feel like Home Chef is pretty affordable, considering the amazing quality that you're getting in your box.
The box that I ordered in this subscription was $80. But, the overall cost of your subscription will vary depending on if you have any premium I don't or weekly add-ons like breakfast, side salad, or desserts.
Ease of Use
There's a lot to fall in love with in the Home Chef box. I kind of felt like I got a cooking class inside of a subscription box. In my Home Chef meals, I got recipe cards. These recipe cards highlighted all the ingredients needed to make a meal. They also showed off a picture of what the meal should look like. There was even an option on each meal card to show me how I could customize the meal, like changing the proteins.
On the back of the cards, there's a breakdown of what you need to do to prep before you start cooking, customizable instructions based on any customizations added that you made to the meal, a picture of the instructions, as well as a step-by-step guide on how to prepare the meal. That's not all that's available on the card either. They even have the nutrition breakdown, as well as a prep and cook time, spice level, cook within the time frame, and difficulty level. If you don't have any prior cooking experience and the first meal you're preparing is with the meal that you're getting in your Home Chef box, you would be set up for success.
Meal Selection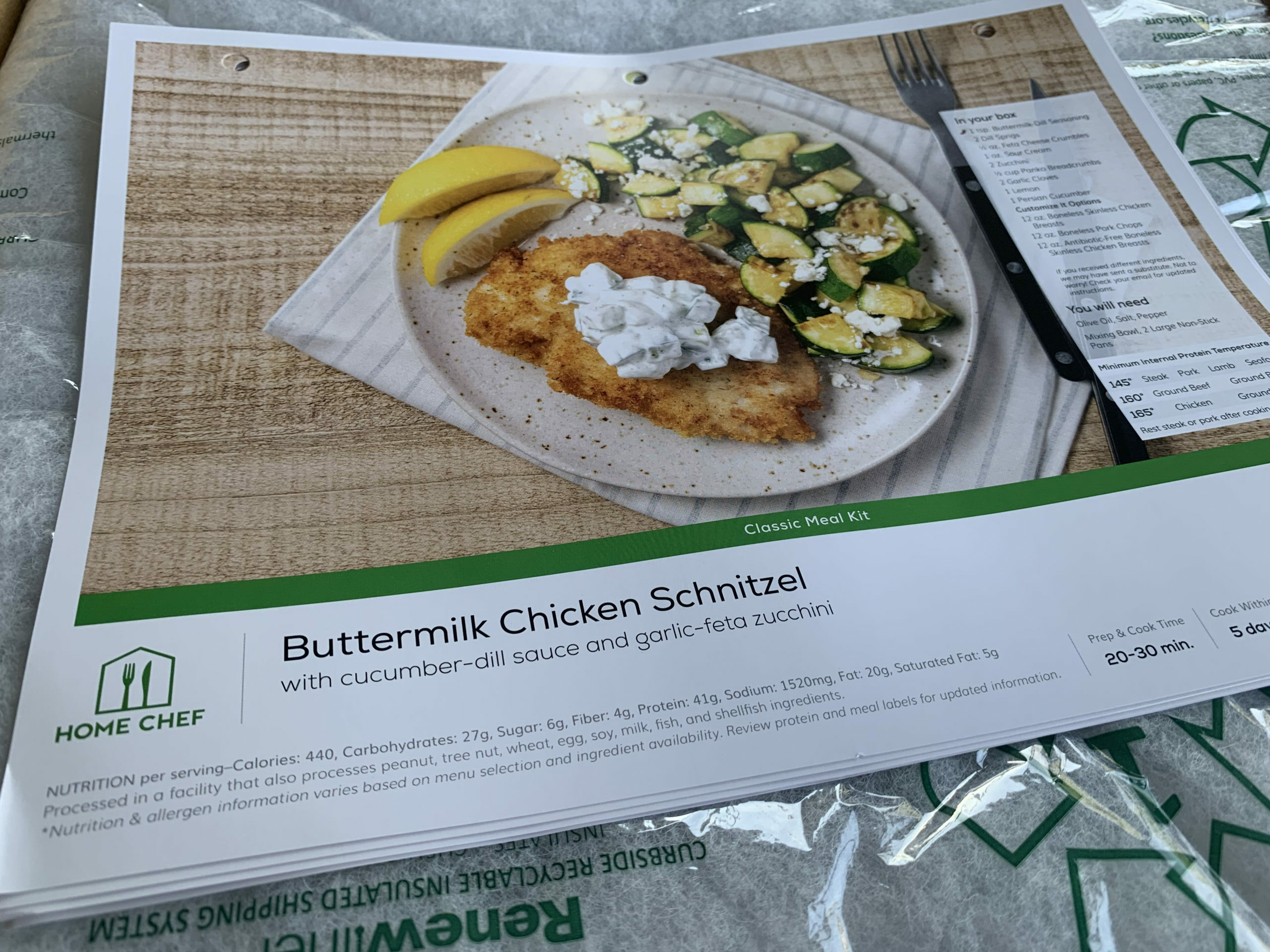 Home Chef has a ton of different meals you can choose from. They're constantly adding to their inventory. Sometimes, I do wish that they would offer more repeat options. There have been some meals that I fell in love with, but I would love to see them featured again in my options available. For example, I loved the chicken rice bowl with charred pineapple. But, I haven't seen that since the first time that I ordered it, oh, so I would love to see it again. But I haven't got bored yet with all the different meal options from Home Chef.
Here's what I got in my Home Chef box:
Cranberry-glazed turkey meatballs with casserole-style broccoli

Salmon with borwn0butter tomato relish and wild rice

Chicken Banh mi-style lettuce wraps with sriracha mayo

Al pastor-style pork tacos with pineapple

Buttermilk chicken schnitzel with cucumber-dill sauce and garlic-feta zucchini

Huli Huli chicken rice bowl with charred pineapple
Cooking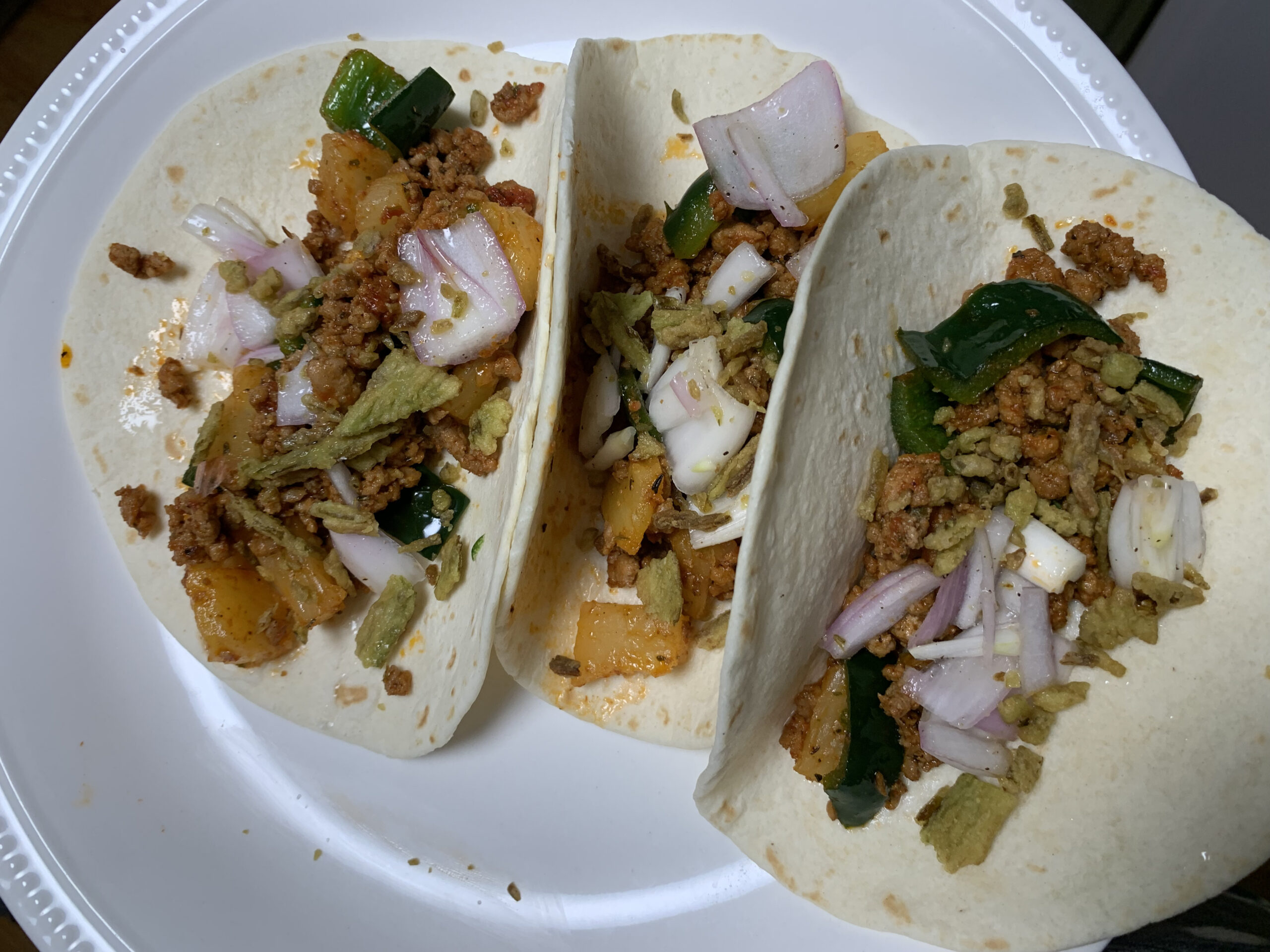 I don't feel like I had any problems while I was cooking. I feel like all of the instructions provided on the meal cards were super helpful and didn't leave me with any questions. I do wish that the mule cards came with some sort of protection against water because my hands were wet while I Was preparing some of these meals, and the meal cards smeared,
I also love that nothing took more than 40 minutes to make. And I enjoyed that there were options for 15-minute meal kits as well, as this was a super convenient option to have for the days when I was very busy.
Another thing that I love is that it didn't take a lot of extra time to cook for More than just myself. With real needs, I would have to heat each meal by itself and then serve it. However, with Home Chef, I was able to make everything all at the same time and have dinner ready without having to wait for the rest to finish cooking.
Taste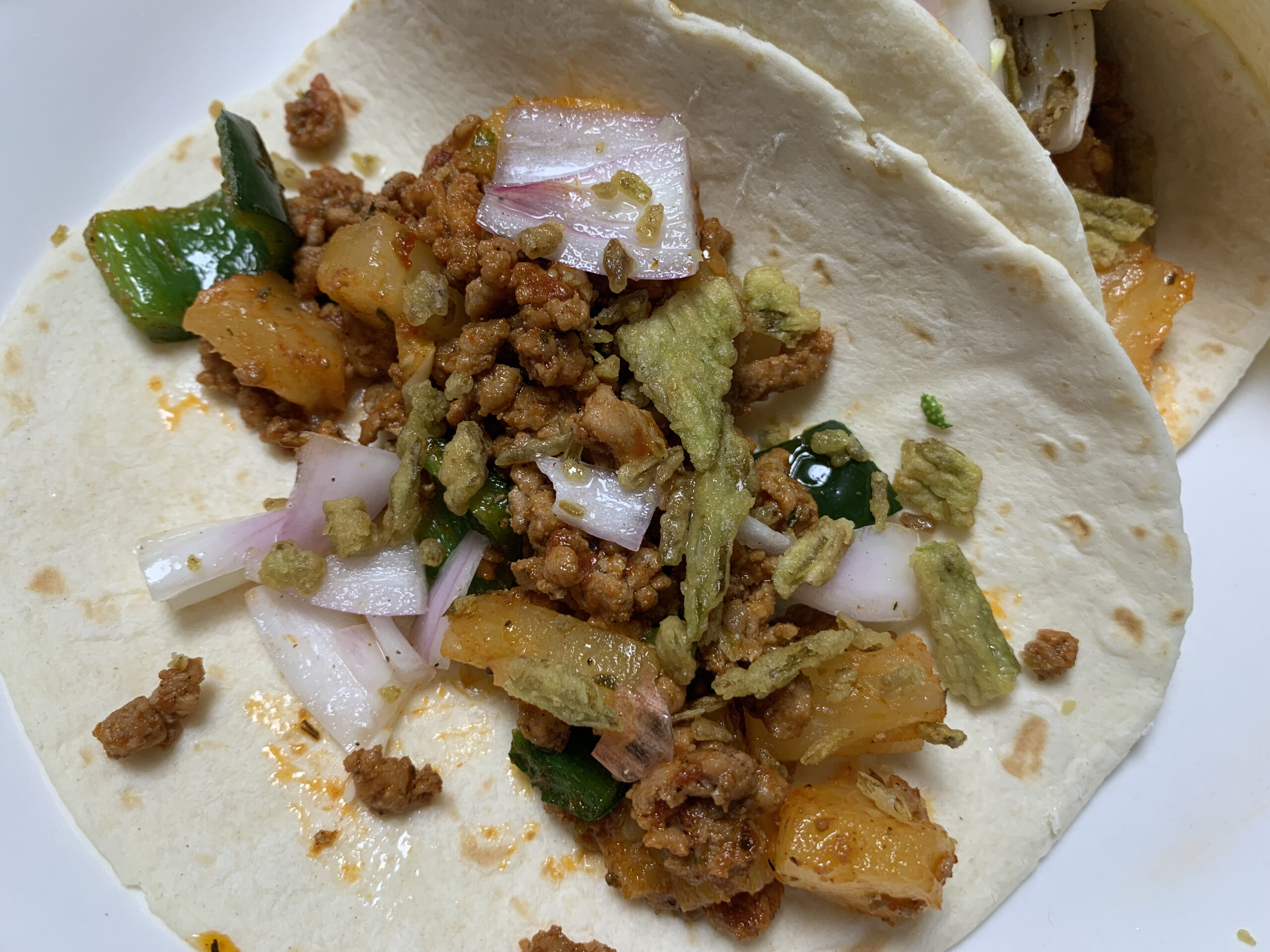 Oh my goodness, the taste of the Home Chef meals was incredible. There was so much tenderness in the meat; the vegetables all had a nice crunch, and everything was super flavorful. There wasn't a bad meal in the Box. In all honesty, the meal that I was most disappointed in was the al pastor-style pork tacos with pineapple. I feel like this was a pretty good taco, and there wasn't anything wrong with it. It's just everything else was so unique, so great, and so refreshing. I didn't feel like the taco made me excited because I had already had tacos like this before.
I don't know if I could narrow down my favorite meal to just one pic. Honestly, I was taken aback at how simple it was to prepare some of these meals, but they were really out of my comfort zone of what I would typically make. Like most people, I have a list of meals that I depend on when I can't think of anything else to make for dinner. And most of those meals are meals that other people probably depend on, like tacos and spaghetti. However, one of the meals that I was most impressed by was the Hawaiian chicken bowls. They were so refreshing, light, and very easy to prepare.
I realized that a lot of the meals in my Home Chef box are meals I would love to keep serving and would love to make for friends and family to show off!
Pros and Cons
Pros
Outstanding meals
Creative menu
Everything tastes AMAZING
Mobile and desktop ordering available
Cons
You'll have to clean up your dishes (sad, I know)
Messy (RealEats can't beat Home Chef with how easy their cleanup is)
Expensive-ish (depending on how much you normally spend on groceries)
Other Alternatives to Consider
If you don't feel like Home Chef or RealEats are the right options for you, don't worry. I have other options that you could consider as well. Here's a closer look at some alternatives you should consider.

If you're not a huge fan of Home Chef because you've had bad experiences with them before, I would recommend you look into Hello Fresh. Hello Fresh is a meal kit that's very similar to Home Chef. Home Chef and Hello Fresh both have the same subscription model, menu cards, and high-quality ingredients. Plus, the variety offered by Home Chef is very similar to the variety offered by Hello Fresh! Check out our full review of Hello Fresh here!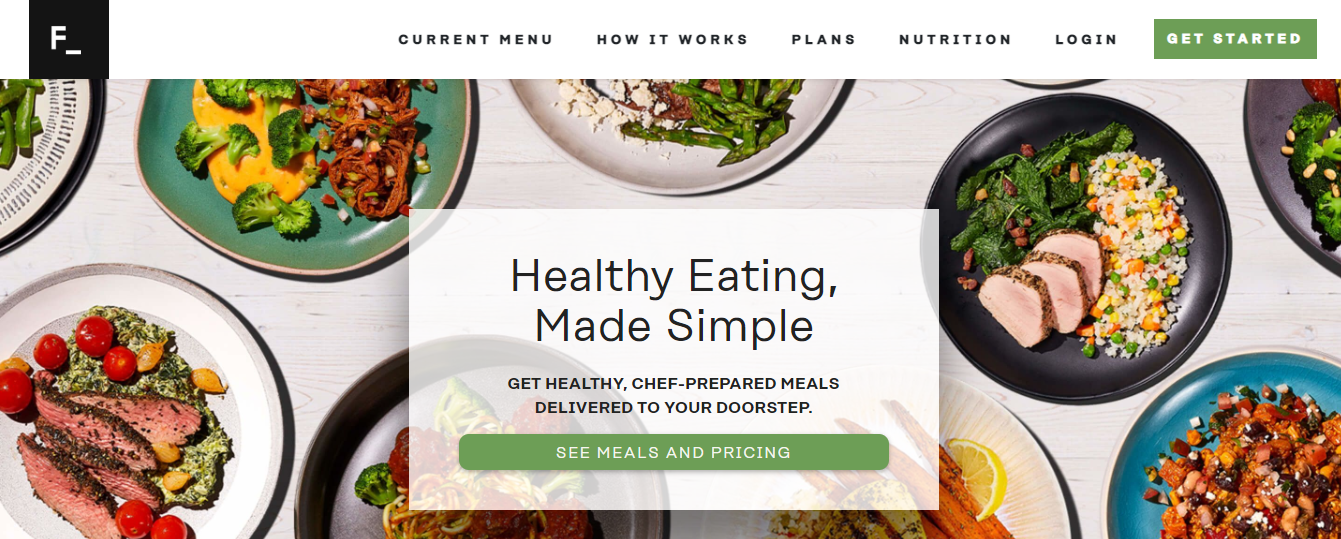 If you're specifically looking for low-carb or ketogenic meals, I would recommend you check out Factor 75. They're very similar to the way RealEats Works, where you can heat your meals in the microwave. All the meals offered by Factor 75 are pre-made, so all you have to do is worry about heating them. The big difference between RealEats and Factor 75 is that all of the meals offered by Factor 75 are low-carb/ketogenic friendly. If you don't want to cook (or you don't have the ability to cook), I would recommend you look into Factor 75!
See also:
Blue Apron offers a line that's similar to what RealEats offers. If you're not looking to cook your meals, but still want to enjoy high-quality ingredients and an exciting menu, I would recommend you look into Blue Apron's Heat & Eat menu! Most of the meals offered by Blue Apron's Heat & Eat line cook in under five minutes. And Blue Apron Heat & Eat is similar to RealEats pricing, too!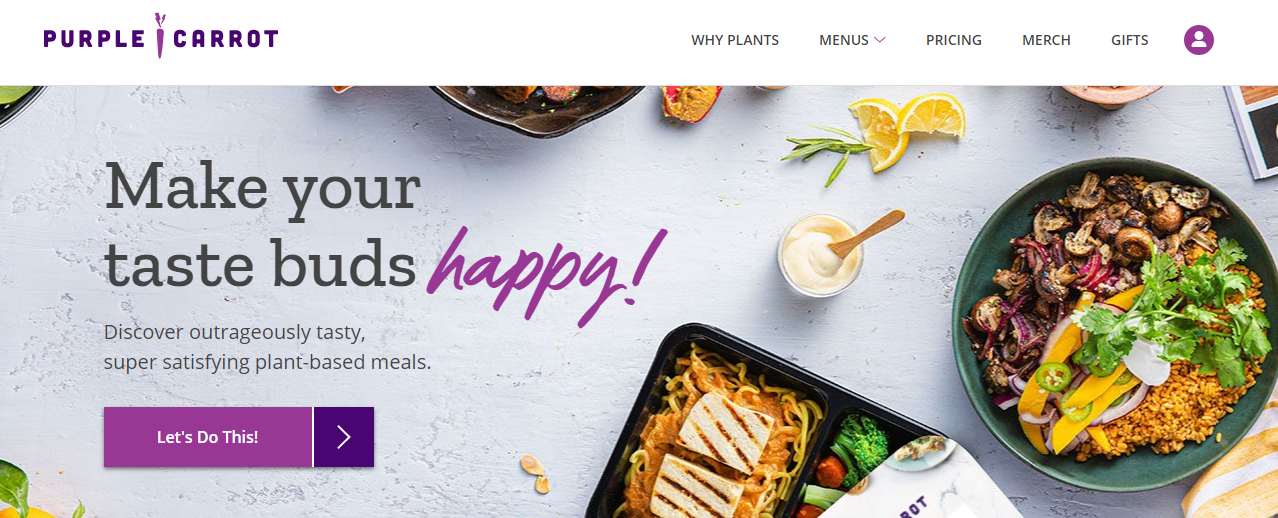 Need vegan-friendly options? Purple Carrot is a meal kit delivery service that caters to vegans. Purple Carrot offers both meal kit delivery service (if you want to cook, similar to Home Chef) or if you want prepared meal delivery service (like RealEats). Most of the meals offered by Purple Carrot only take two minutes to heat up, so you'd be saving time going with Purple Carrot!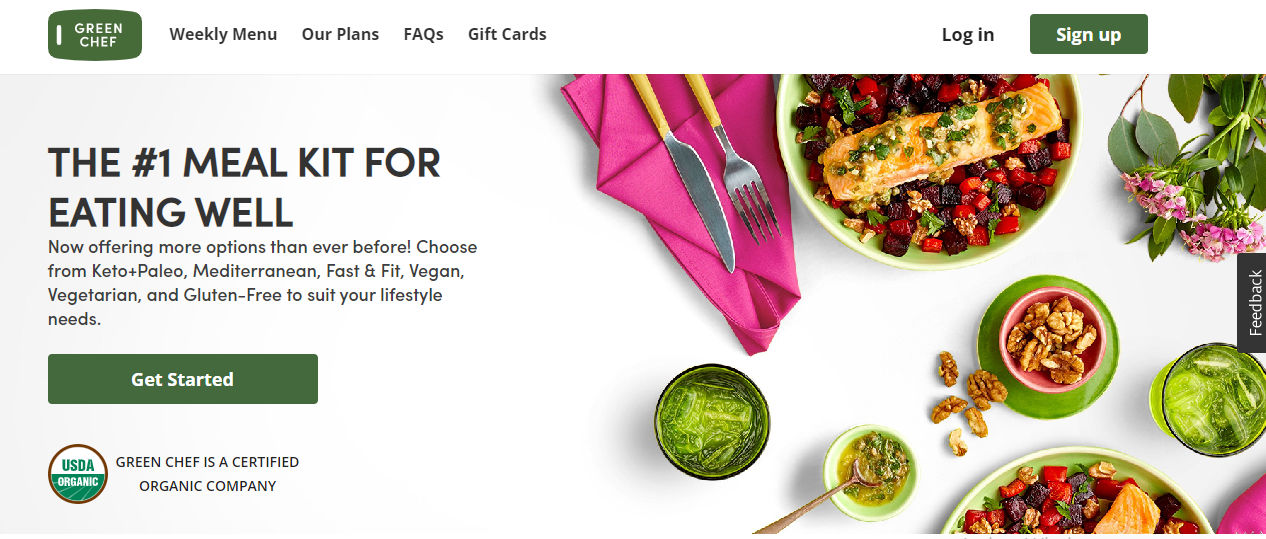 If you're passionate about organic food, you should check out Green Chef! This is a meal delivery service that caters to people who want organic ingredients and meals. I love how creative Green Chef is with its menu. One of my favorites is their Monterey Jack beef patties! You get to cook up all of the meals you get inside of your Green Chef box, which is very similar to how Home Chef works!
FAQ
Question: Where does Real Eats ship from? 
Answer: Real eats is located in New York. All of the food is sourced from New York farms. They ship to only 30 States, as well as Washington DC. 
Question: Is it easy to cancel Real Eats? 
Answer: Yes! You can either contact Real Eats via email to cancel your account. Or you can cancel your account by clicking the 'Manage Plan' tab on your account! 
Question: Does Real Eats charge shipping?
Answer: No, no matter what size meal plan you have, all of their orders ship for free!
Home Chef vs. RealEats – Who's the real winner?
I don't feel like it's fair to compare RealEats to Home Chef. I feel like RealEats is a great option for people that don't have the appliances they need to cook a meal, spend a lot of time in the office, and just need something they can heat up quickly, or someone who doesn't like to cook.
On the other hand, I think Home Chef is great for someone that has a kitchen they can cook in, time to do dishes, wants to learn how to cook and enjoys a huge variety. Plus, there's a pretty stark difference in pricing between Home Chef and RealEats. I almost feel like comparing these two subscriptions is like comparing apples to oranges.
I would recommend both Home Chef and RealEats. But, the people that I would recommend them to would be different people. I'm happy with both of my subscriptions!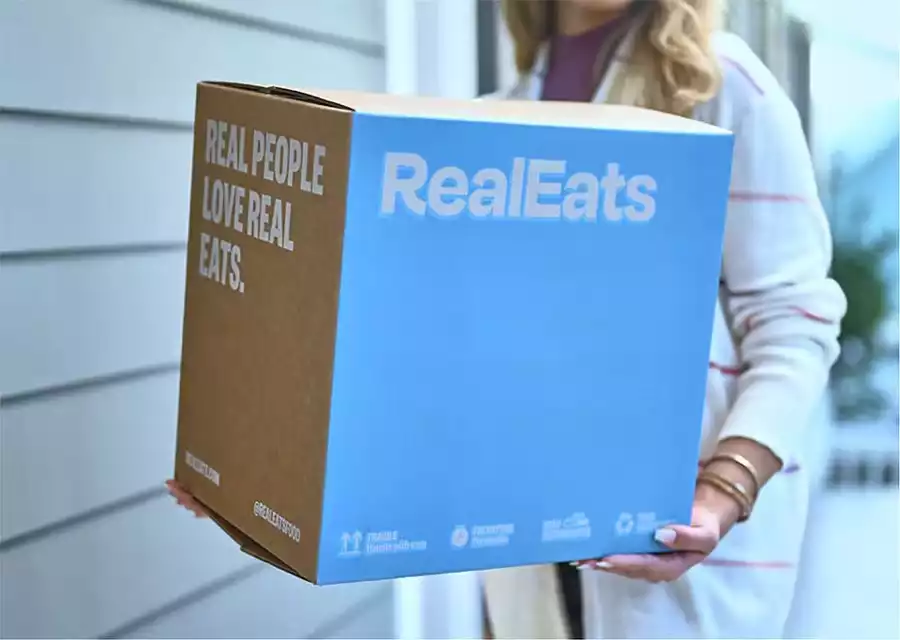 Recommended Reads: