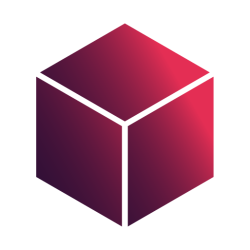 Latest posts by Subscriboxer Team
(see all)
Daily Harvest and GreenBlender are two meal delivery services that concentrate on the healthiest, simplest type of meal of all, the kind that comes in a cup; smoothies!
I am a huge fan of smoothies as a way to have a healthy breakfast without a lot of pots and pans and fuss.
However, it's not as if they're all that easy to prepare because there is the chopping, portioning, blending and of course just making sure that you have fresh fruits and veggies stocked in your kitchen. All of these things can be a challenge.
Daily Harvest vs GreenBlender: Smoothie for Thought?
I was excited about the possibility of simplifying the process with a subscription service that focuses on smoothies. I figured that this would encourage me to have a healthy breakfast instead of a faster, less healthy one. Plus I might get to try some delicious new flavors. I decided to see what Daily Harvest and GreenBlender had to offer!
GreenBlender vs Daily Harvest Price Comparison
Both services aren't available worldwide at the moment, so step one is finding out if they ship to your area. You enter your zip code to find out.
With GreenBlender, the subscription will cost you $49.90 per box which will contain the ingredients that will make a weeks worth of smoothies. With Daily Harvest, the pay structure is a bit different. They have subscribers pay per smoothie. They offer plans that include 6, 9, 12 or 24 cups.
Subscribers receive a small price incentive of around $1 per cup to order a more substantial amount of smoothies. Since Daily Harvest ships out pre-portioned, farm frozen cups you can feel free to stock up to get a better deal. 6 smoothies come out to $47.94.
At first glance, it looks like GreenBlender is a tiny bit less expensive. If you were to add another smoothie to the 6 pack it would make Daily Harvest a little pricier, but Daily Harvest comes with the to go cup built right in, which is a little extra perk. Because of that, I'm calling it a tie.
Winner– It's a tie!
Customization Options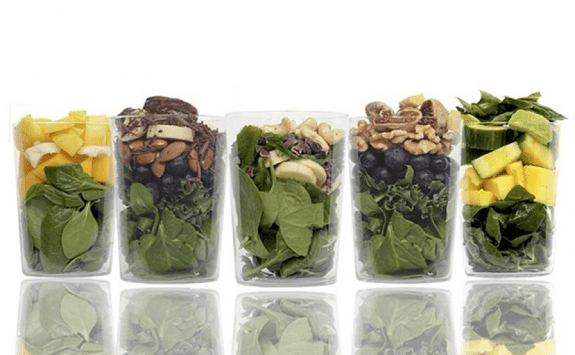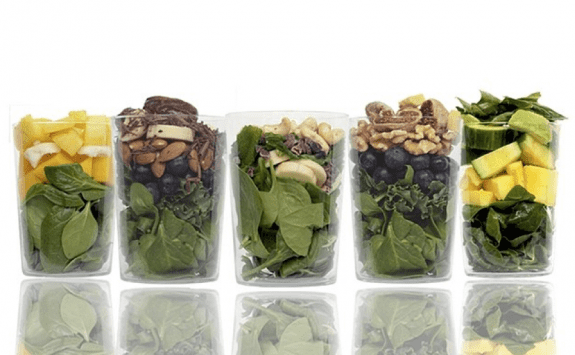 With GreenBlender subscribers can pick their recipes from a list while Daily Harvest allows subscribers to shop for each smoothie cup. With GreenBlender you get to choose your smoothie recipes from 11 options. With Daily Harvest since you order what you want you can literally order 6 of the same smoothie if that's what you're into. They also have a best of style pack available so you can try out the six most popular smoothies. They have tons of flavor options to sift through when it comes to smoothies.
Daily Harvest also includes Harvest Bowls, Overnight Oats, and Chia Parfaits, so they have a more diverse list of options. GreenBlender does have Super Cereal available, which is an oat bowl. Both services include a lot of different options for their subscribers to customize the experience to suit their tastes. To compare more experience check out Daily Harvest review.
Winner– Daily Harvest
What You Get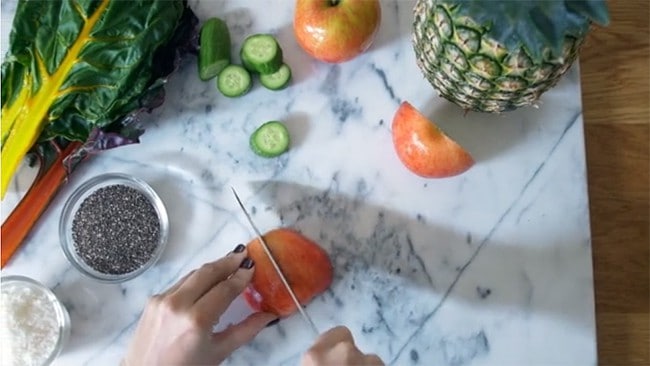 One way that GreenBlender and Daily Harvest differ is that Daily Harvest smoothies are ready to enjoy with no prep work while GreenBlender smoothies take a bit of work.
GreenBlender ships out proportioned ingredients along with a recipe to make each smoothie. In some cases, there's chopping to do when you receive a whole piece of fruit like an apple that you can't just pop into the blender.
Daily Harvest sends out cups that contain everything you need to make your smoothie aside from the liquid of your choice. Each smoothie does come with a suggestion for what type of milk goes best with that particular flavor. In some cases, I was bummed because I didn't have the suggested milk on hand, but in the end, every smoothie was delicious even when I did my own thing when it came to the liquid.
Looking back at the website, they do include the suggested milk with each smoothie as you order, but I didn't notice at the time! GreenBlender does give you everything you need aside from milk and ice, but in one case when coconut water was an ingredient the shipment included it.
Meanwhile, I was sad when I didn't have coconut water to go along with my Acai + Cherry Daily Harvest Smoothie. All things considered, I loved the ease of Daily Harvest, but I thought it was great the GreenBlender recognized that subscribers might not have coconut water on hand though! But in the end, Daily Harvest cuts out the need for the cutting board, knife, and glass! Having to do fewer dishes gave Daily Harvest a significant edge. GreenBlender felt like a big project. Sorry, GreenBlender.
Winner– Daily Harvest
How Good Are These Smoothies?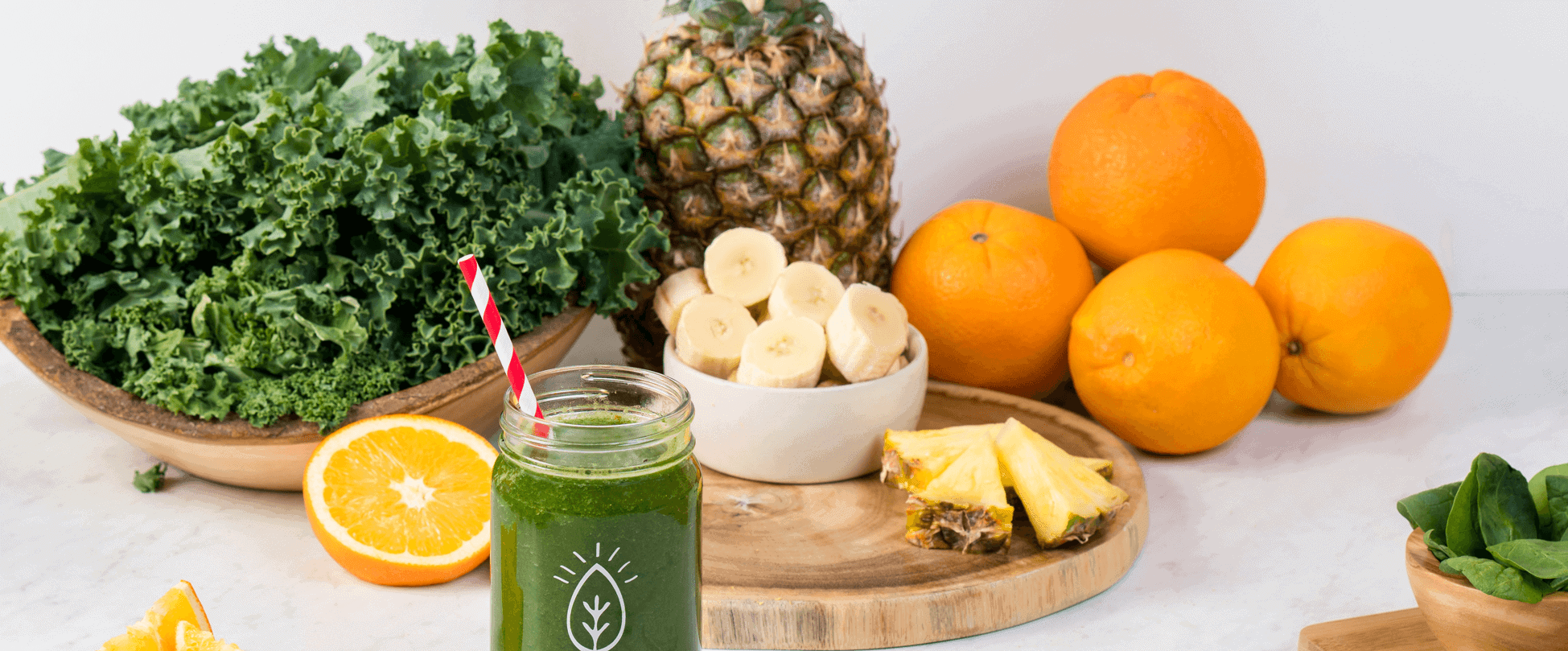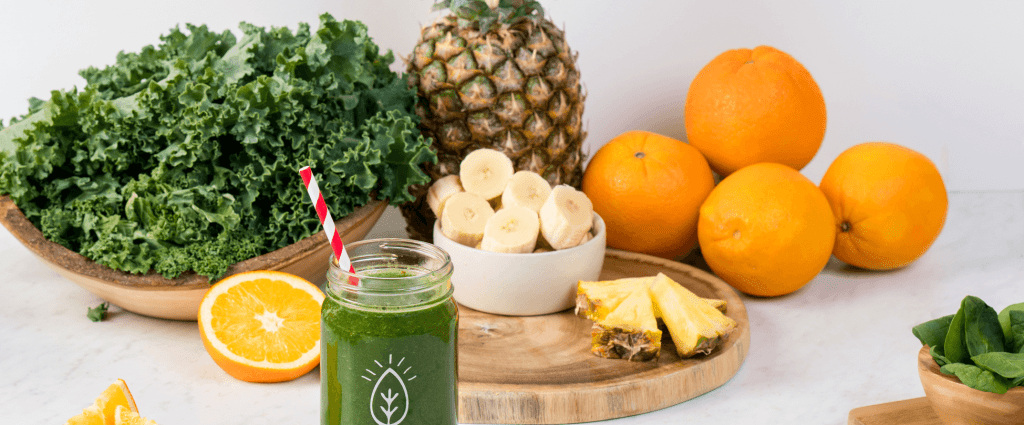 My experience with Daily Harvest was phenomenal. I loved every smoothie. Cacao + Avocado was so delicious that I thought I was having a Wendy's Frosty for breakfast. I could quickly go online and order 6 of them right now, and that is dangerously tempting. Especially since they are actually healthy!
Blueberry + Hemp was another favorite of mine. It was fruity but satisfying. All of the smoothies that I tried felt like a complete breakfast to me, and I know that sometimes when you have a smoothie for breakfast, you can end up hungry just a few hours later. I think that the best one of all was the Cold Brew + Almond. Just writing about it right now is making me crave one. It's like a coffee milkshake, but good for you! Every smoothie that I tried with Daily Harvest was terrific, and the best part is that they streamlined my morning routine and encouraged me to have a healthy breakfast. I am such a fan of this service and these yummy smoothies.
GreenBlender had some excellent smoothies as well. The Strawberry Lime Cooler was incredible and Maqui Pineapple Morning was a favorite. However, the Apple Lemon Ginger didn't blend very smoothly, and the Matcha Protein tasted a little too green. All things considered, these smoothies were just ok, but not great.
Winner– Daily Harvest, yet again!
Overall Assessment of Green Blender and Daily Harvest
Pros
Make the smoothie making the process simpler
A great way to encourage you to have breakfast
A great way to add fruits and veggies to your diet, too!
Tasty innovative smoothies that I would never have thought up on my own
Cheaper than the smoothie shop
Cons
More expensive than the grocery store- there's a bit of a convenience tax!
These services are best for those with a high-quality blender like a Vitamix so some blenders won't cut it!
You have to have a variety of milk on hand for smoothie week
I think that both Daily Harvest and GreenBlender are great companies because they get subscribers to eat a healthy, easy breakfast loaded with fruits and veggies. I believe that either service would be an excellent option for someone who struggles with that.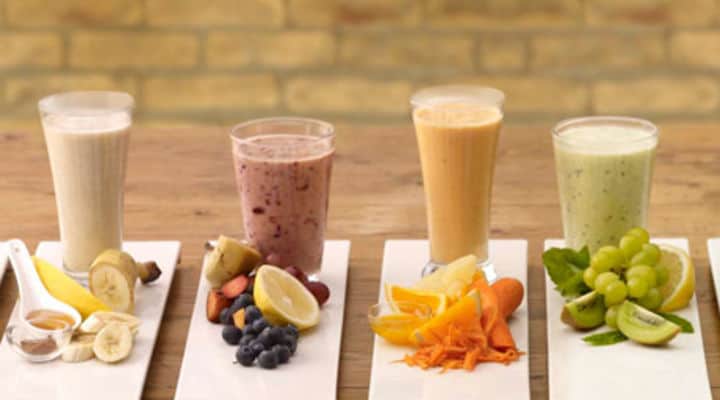 They are even great for longtime smoothie fanatics because both services will encourage subscribers to try new combinations and ingredients if they happen to be in a boring smoothie rut.
I suggest that anyone who's interested give both of these companies a try. You might have a different opinion than me and favor GreenBlender over Daily Harvest.
However, if you're going with GreenBlender you better be ready to work for it a little bit! You will still have to do some prep and worry about how quickly items might spoil in your fridge. It takes more effort to unpack, prepare and clean up after every one of these smoothies.
When it comes to the work, I found that GreenBlender was only slightly simpler than making a smoothie on my own merely because I didn't have to give any thought to the ingredients that I would add since I was just following instructions…
Daily Harvest makes it so easy that I think I'm addicted to this service now. You just fill the cup with your desired liquid and dump everything in the blender. Once it's finished blending it goes right back into the to go cup that it came in!
After that, you just clean your blender and dash out the door. It was great not having to worry about making my smoothies before the ingredients spoiled. It was even better not having to chop anything at all! Because of this convenience factor, I think Daily Harvest won me over.
Both of these services are pricier than going to the store and buying smoothie supplies, but because Daily Harvest was so easy, it was worth the convenience tax in my opinion.
Green Blender lacked in that aspect. But if you're not convinced check out more reviews Blending Up Deliciousness with GreenBlender. I do like that both services encourage trying new and different flavor combinations, but again, Daily Harvest smoothies were clearly the winner when it comes to taste.
To me, with a food subscription service that is the most important part of all! Daily Harvest impressed me with super delicious combos that make me want to reorder again and again.
Further Reading: Other Daily Harvest Alternatives.