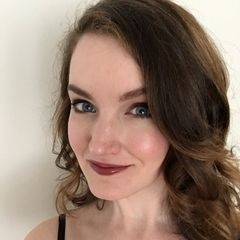 Latest posts by Crystal Schwanke
(see all)
My Green Chef vs. Home Chef compared experience involved trying them back-to-back. My husband was out of town for some of it, so I had limited help in the kitchen. That made more of a difference than I expected. I can usually get into the zone and meal prep alone, no problem.
I'm no stranger to meal kits, but before I had tried several, I assumed they were all the same. I was surprised by how similar Green Chef and Home Chef were in some ways but how different they were in others (like how much I needed an extra set of hands).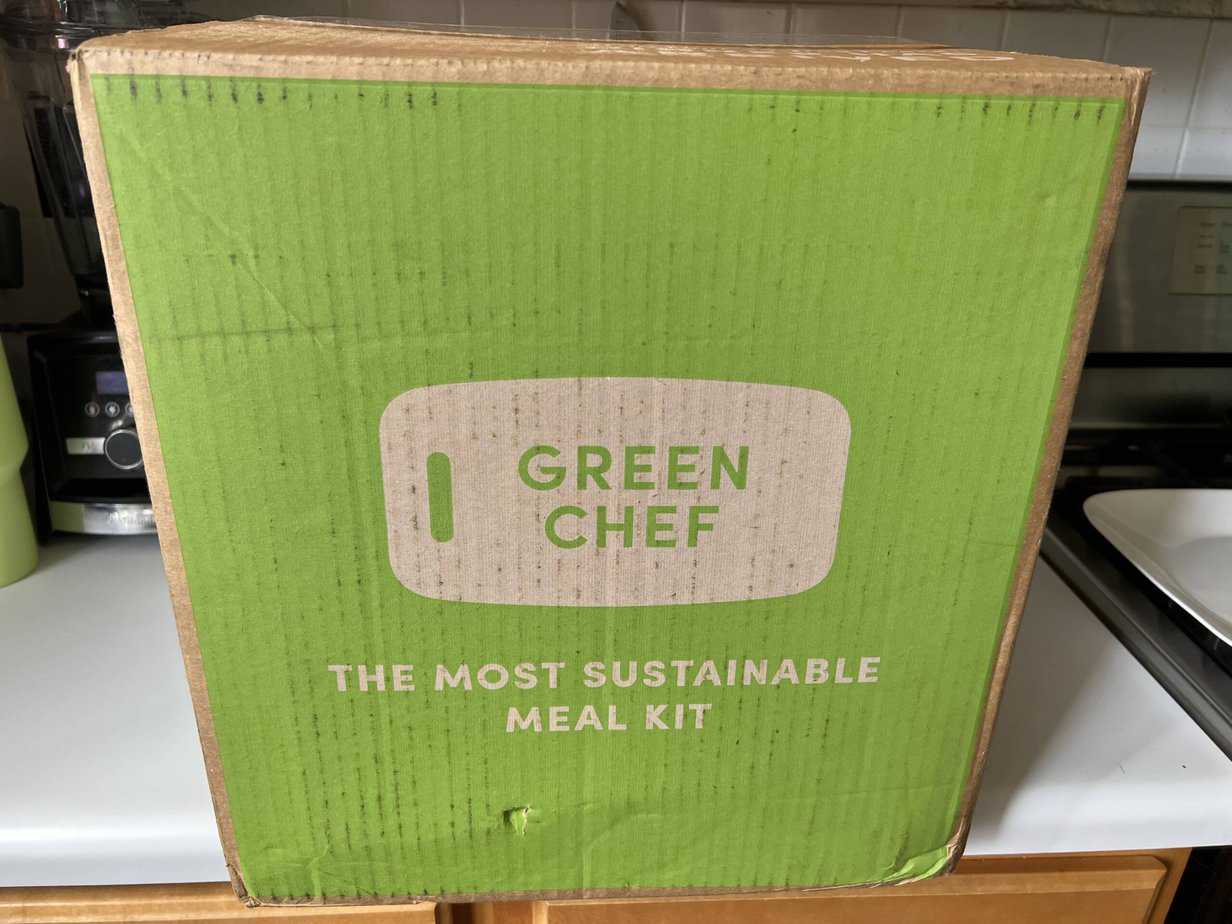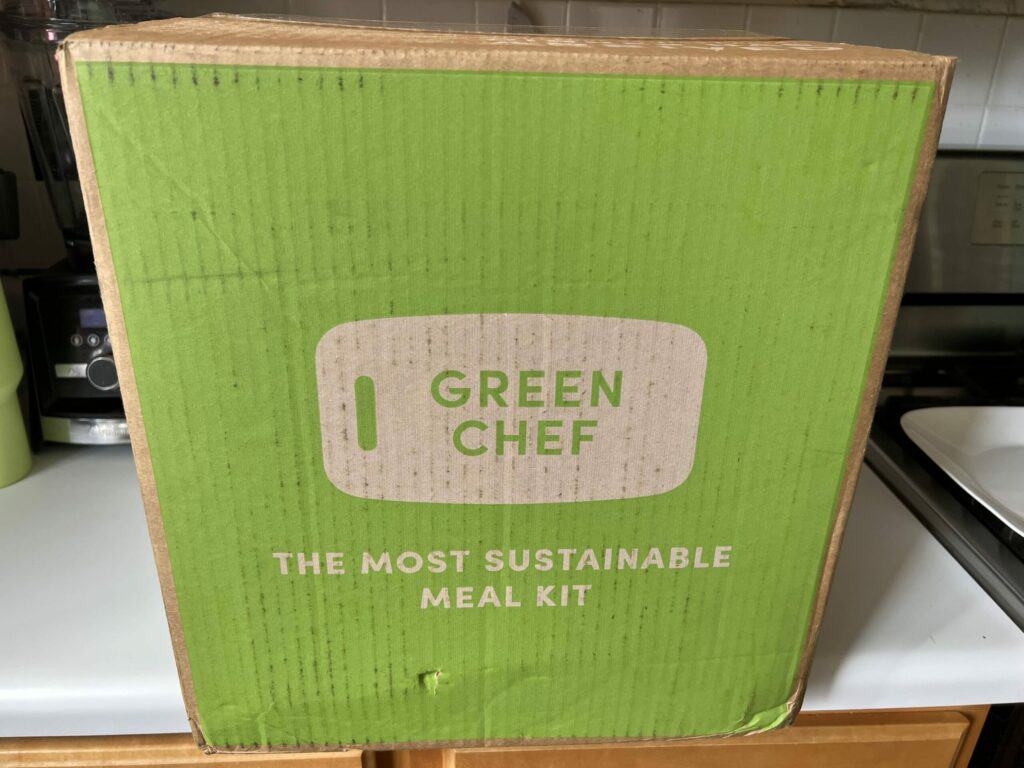 Bottom Line Up Front: Is Green Chef or Home Chef Better?
I almost feel bad choosing a winner because I had such a good experience with each of them, and both had a couple of things to improve upon. Forced to choose, I'd go with Green Chef.
Green Chef's recipes seemed more involved overall, though not difficult. They tasted better than most weekday meals I make. Home Chef's were easier to whip up, but I enjoyed them less. Their options were on par with recipes I'd find in one of my cookbooks. I don't buy cookbooks with complicated recipes because I know I'll rarely make them.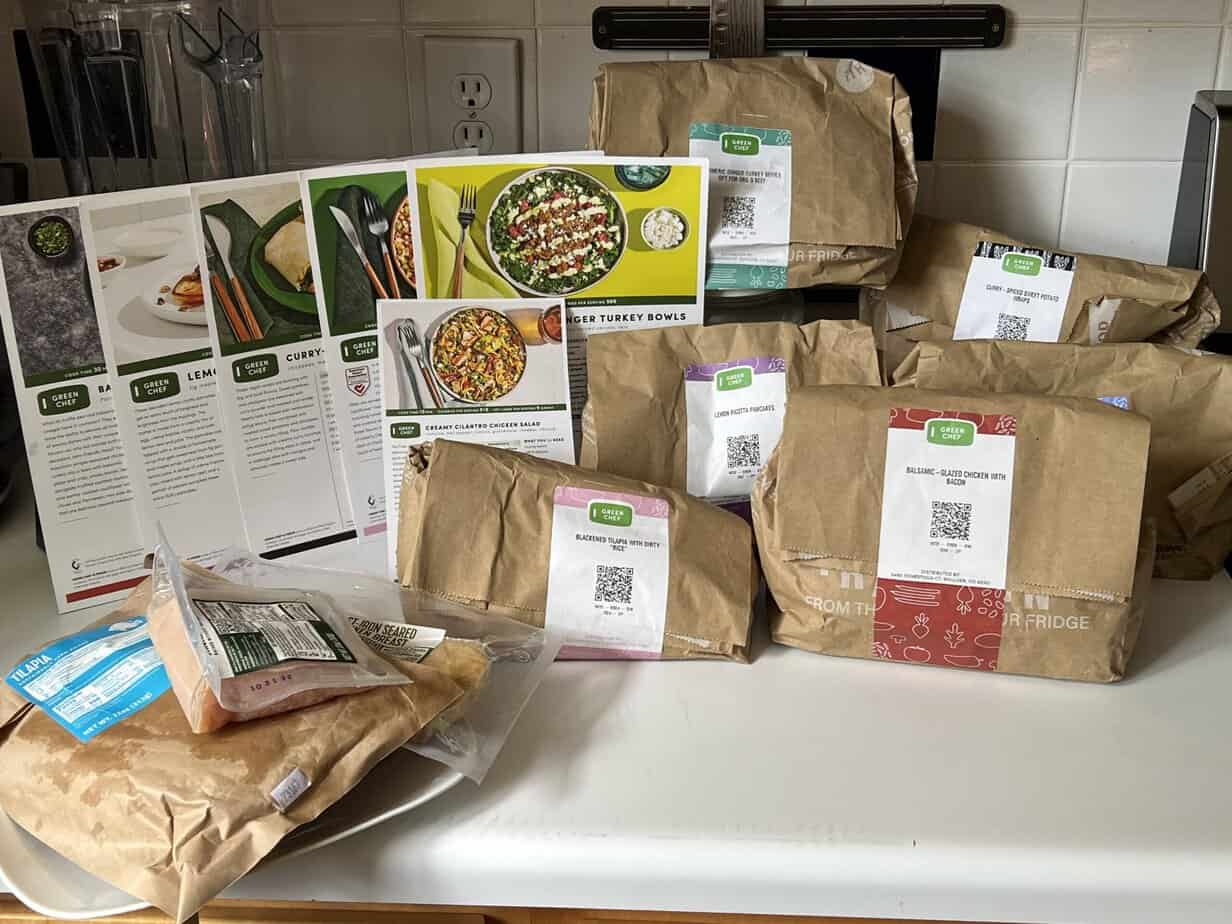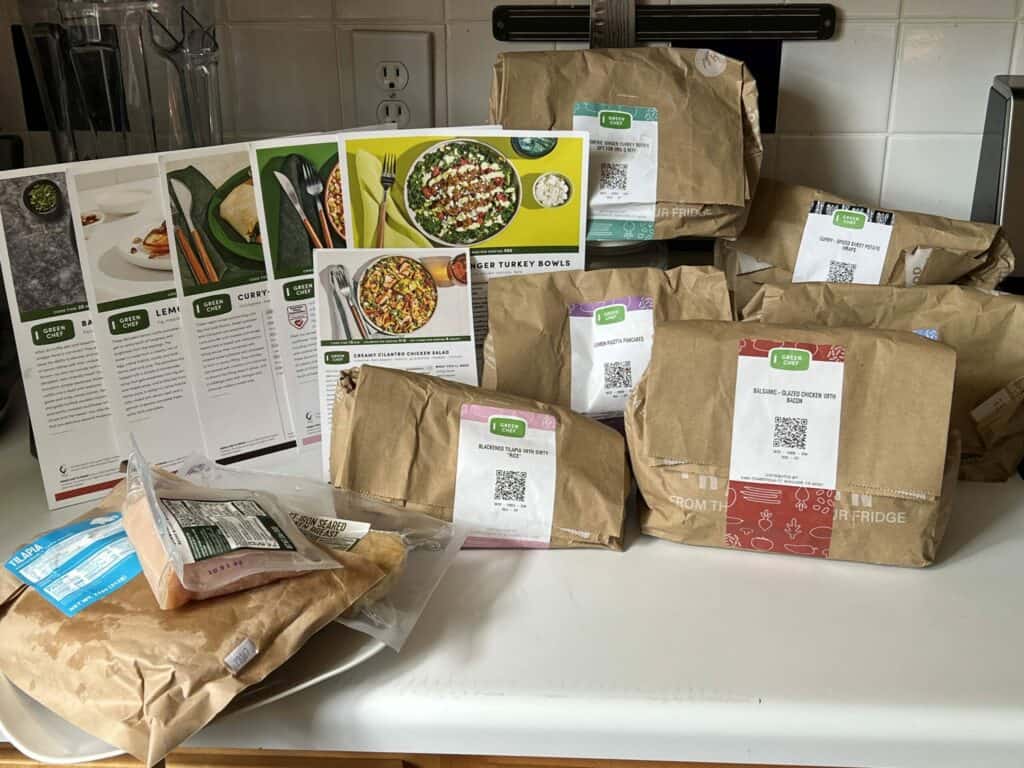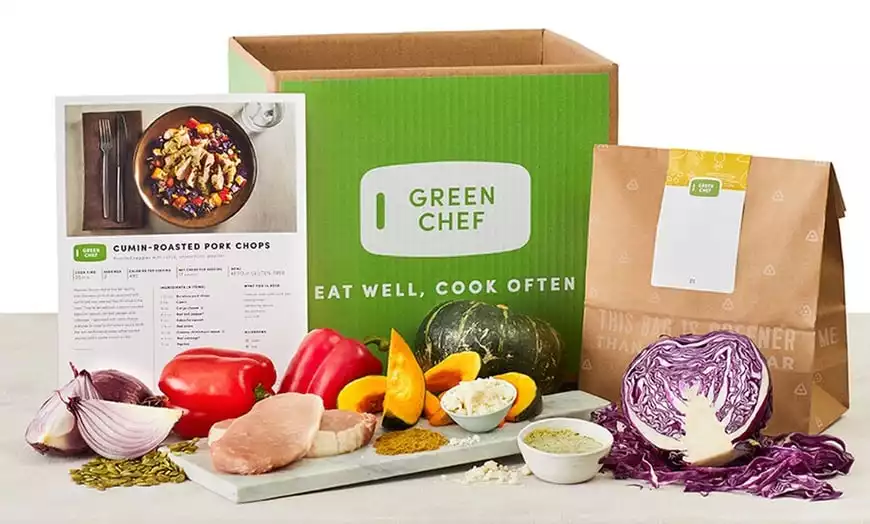 The Main Differences between Green Chef and Home Chef
Green Chef recipes sometimes felt like they were created by a chef with a staff in mind and were challenging for me to manage independently, whereas Home Chef's recipes were efficient, straightforward, and easier for one person to cook without help.
Green Chef uses organic produce and eggs, whereas Home Chef only sometimes offers organic ingredients.
Green Chef allows you to order up to four meals per week, whereas Home Chef lets you order up to six.
Green Chef lets you specify your preferences among Mediterranean, Quick & Easy, Calorie Smart, Plant-Based, Protein Packed, Keto, Delicious Discoveries, and Gluten-Free plans, whereas Home Chef sticks to Calorie-Conscious, Carb-Conscious, Vegetarian, and Keto-Friendly.
Green Chef has meal kits and add-ons like 10-minute lunches, breakfasts (to cook and on-the-go), and a few ready-to-eat options, whereas Home Chef has a more robust offering of regular meal kits, express options, bundles, snacks, desserts, and ready-to-heat lunches.
What They Have in Common
Both pleasantly surprised me with the amount of peeling and chopping that had already been done. Even the quinoa was pre-cooked in one Home Chef meal.
Neither seemed afraid of flavor. Each meal tasted…harmonious. I loved how different spices and textures played off one another. Home Chef played it safer, but they were interesting.
Both give you straightforward recipes with photos to help you create delicious meals even if you're inexperienced in the kitchen.
Both have weekly, biweekly, and monthly subscriptions.
You can choose as many meal plan options as you'd like: Mediterranean, Calorie Smart, Quick & Easy, Plant-Based, Protein-Packed, Keto, Delicious Discoveries, and Gluten Free. You'll be able to see the whole menu each week; they'll prioritize your selected plans.
You can choose a plan for two, four, or six people, which makes this perfect for larger families or leftovers.
You can get three or four meals per week if you buy for two people. Feeding four? Choose two, three, or four meals. If you're purchasing meals for six, you'll be limited to three or four meals again.
What's Available
You'll have plenty of regular meal kits to choose from that have most of the prep work done for you. You'll also find quick and easy 10-minute options for lunches, breakfast/brunch options that range from on-the-go to lazy Sunday morning fare, and ready-to-eat options like Basil Pesto Quinoa and Curry Cauliflower Rice that can be combined with leftovers, sauteéd vegetables, or other ingredients for a quick meal.
You'll also see add-ons like salmon filets, steaks, and ground beef for extra protein. You could combine those with other items, like quinoa or cauliflower rice, to create your own recipe.
There's also a nutrition coaching option. You can book a 20-minute free call to get started if you'd like some help planning for any nutrition-related changes you'd like to make.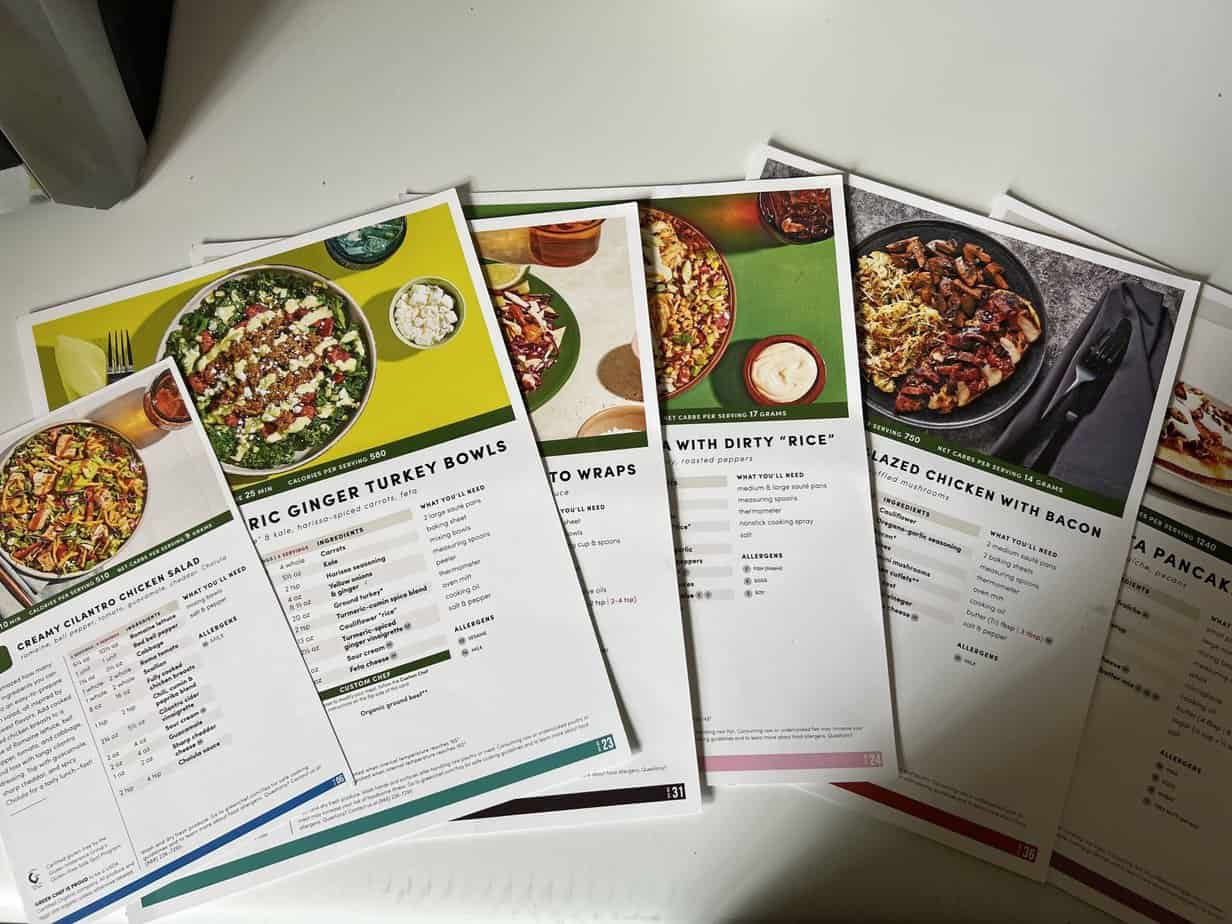 Pricing
When choosing two meals per week for four people, the price per serving is $12.99 without a promo code (the first box, as of this writing, would have each serving priced at $8.61 to start). If you often visit restaurants as a family, you'll come out ahead here in most cases.
Why Is Green Chef so Expensive?
A lot of the work is done for you when you order from Green Chef, from recipe creation to prep work. You just have to open a bag and follow the instructions.
In addition, they use sustainably sourced ingredients and organic produce, which always costs more.
Ordering and Delivery
Once you've selected your meal plan preferences and entered your shipping information, you can choose a delivery date and time. I expected it to be wide open, but they had no delivery dates at the beginning of the week (for any week).
That tracks with my experience because an email from UPS said they were delivering on Monday, then rescheduled for Wednesday. Based on the tracking details I got, they delayed picking the box up from Green Chef. The food was unaffected, either way–still cold. It just threw off my meal plan.
Cooking Process
It was a lot for one person in some cases, but still manageable. Even someone new to cooking can make these recipes. It just might take a lot longer.
Most recipes went smoothly, though I felt a little frantic at some points, especially when I had the vegetables (some in the oven and some in a pan), chicken (in a pan), and bacon (in the oven with "watch carefully" instructions) going simultaneously for the Balsamic-Glazed Chicken with Bacon, one of the first Green Chef recipes I cooked.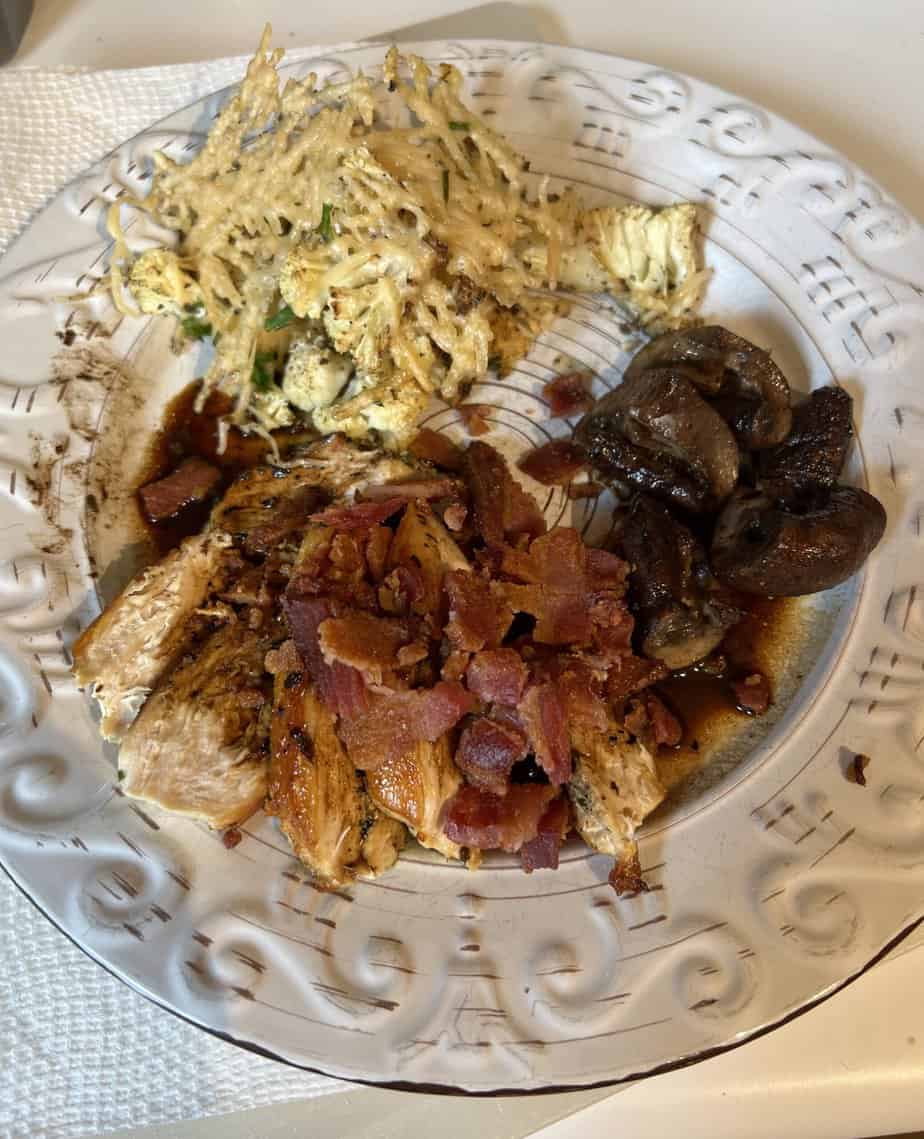 One thing I will give them points for is: The instructions always made sense. I wasn't standing there wondering why they chose to tell me to do something a certain way.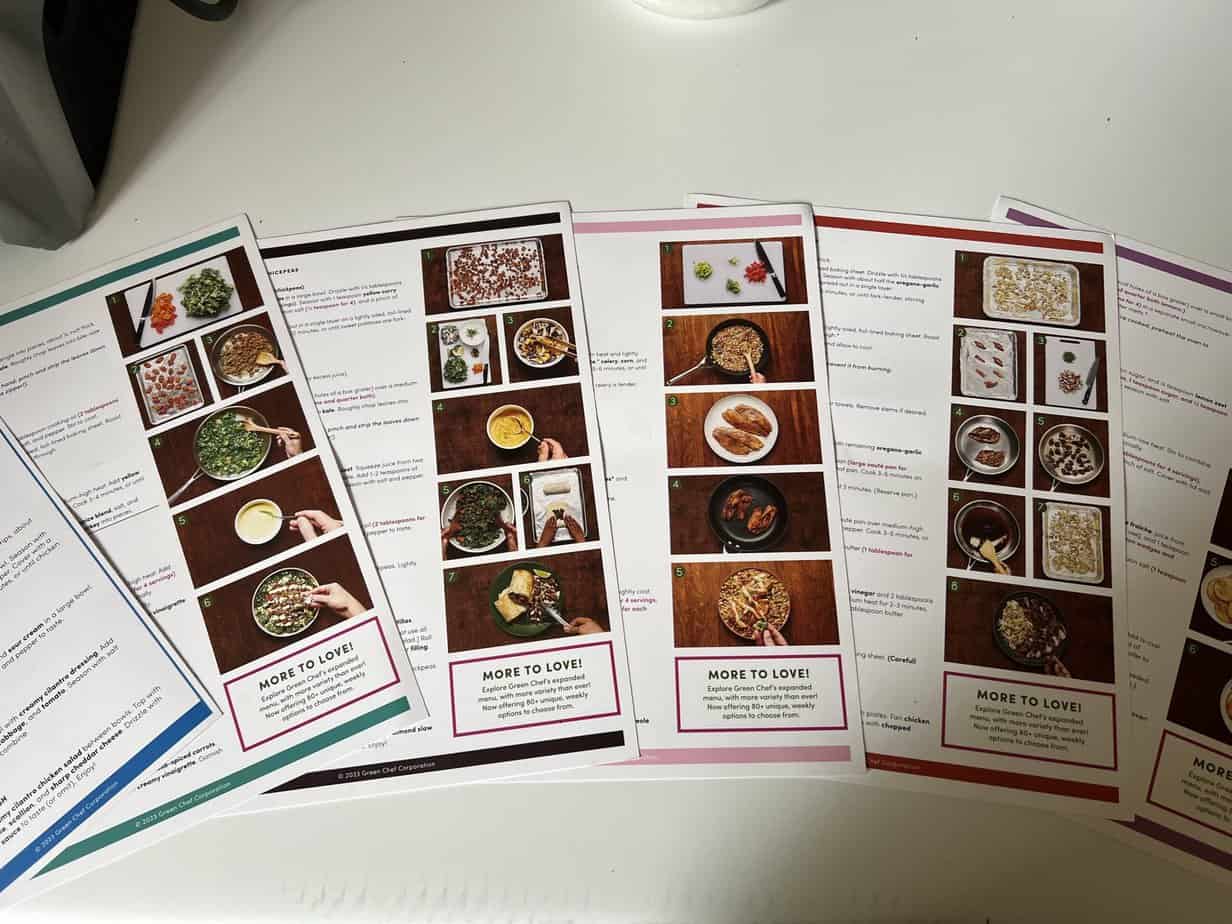 Taste Test
I was floored the moment I sat down with my 10-minute Creamy Cilantro Chicken Salad, the first recipe I made.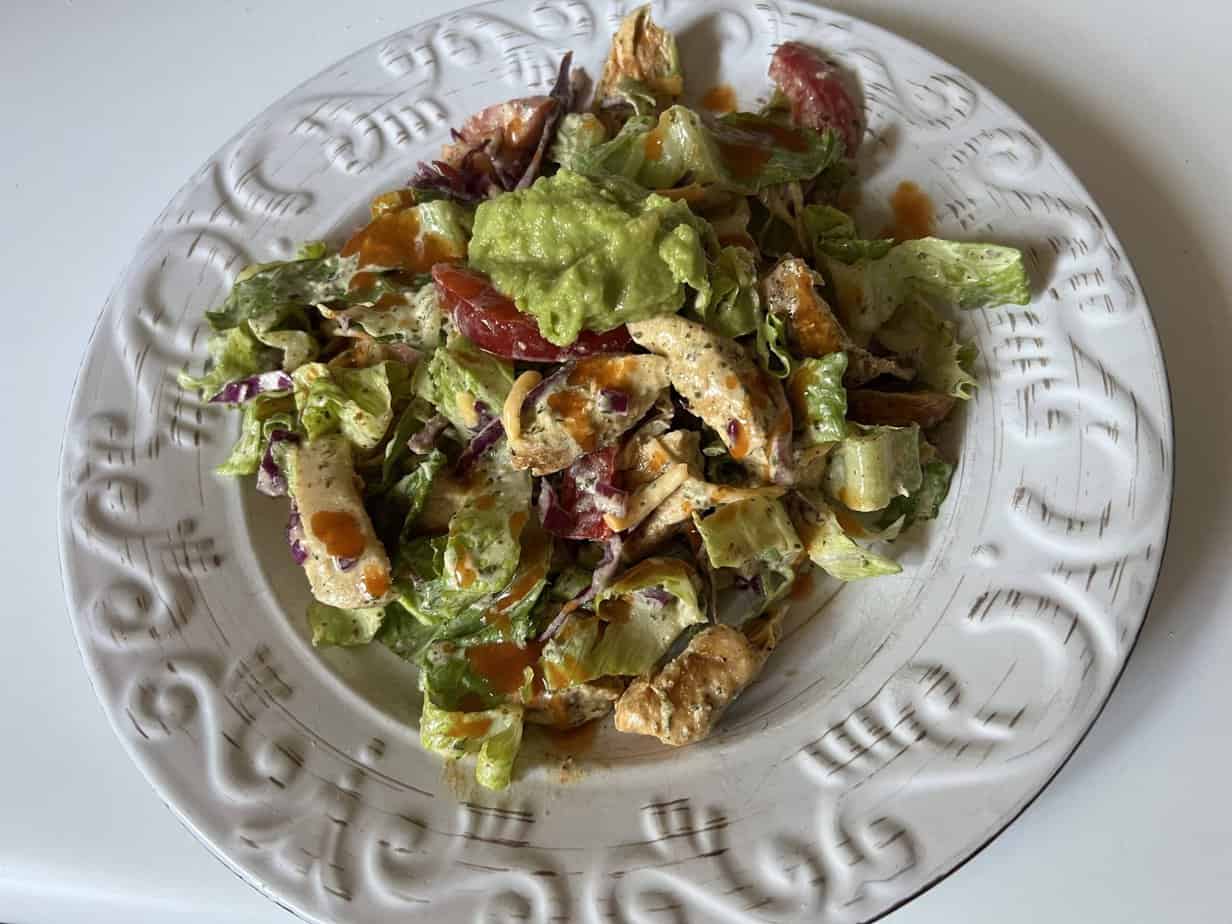 The Curry-Spiced Sweet Potato Wraps immediately went on my "Make Again" list.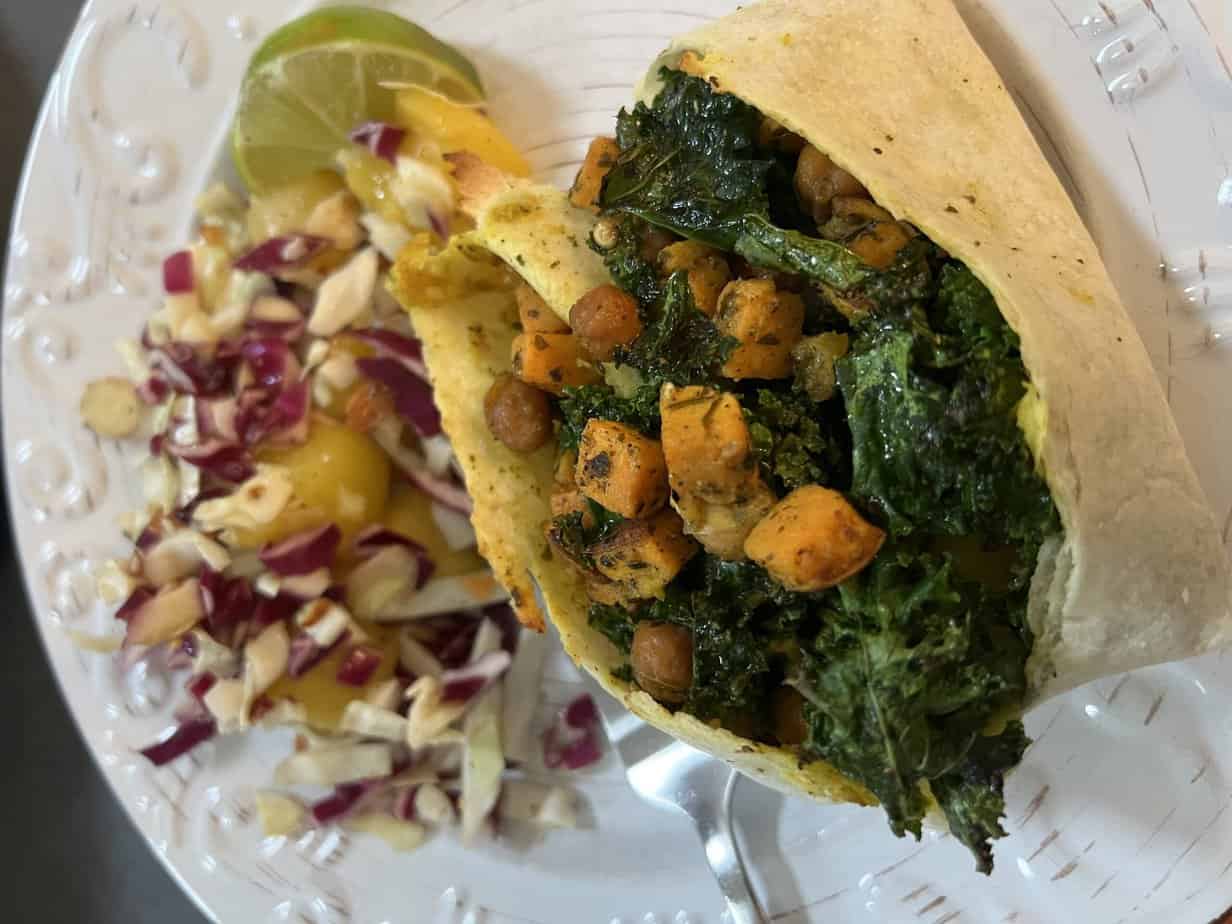 Their recipes nailed the balance between light and hearty, so I always felt good after I ate these meals, even though they tasted like something I'd order in a restaurant while out relaxing with family or friends. The flavors were balanced and exciting. Nothing was bland or "too" anything (salty, spicy, etc.). Every single recipe knocked it out of the park.
Pricing
I selected a few meal plans, set my number of people to four, and chose two meals per week. The boxes (with the discount code) are $68.91 for the first one, $83.92 for the next two, and $88.92 for the fourth one. The regular cost would be $103.92. You'll still have to cover all the other meals, snacks, and beverages.
Because I cook more than I get takeout, Green Chef will cost me more per week. The question is, is the trade-off for convenience and time worth it?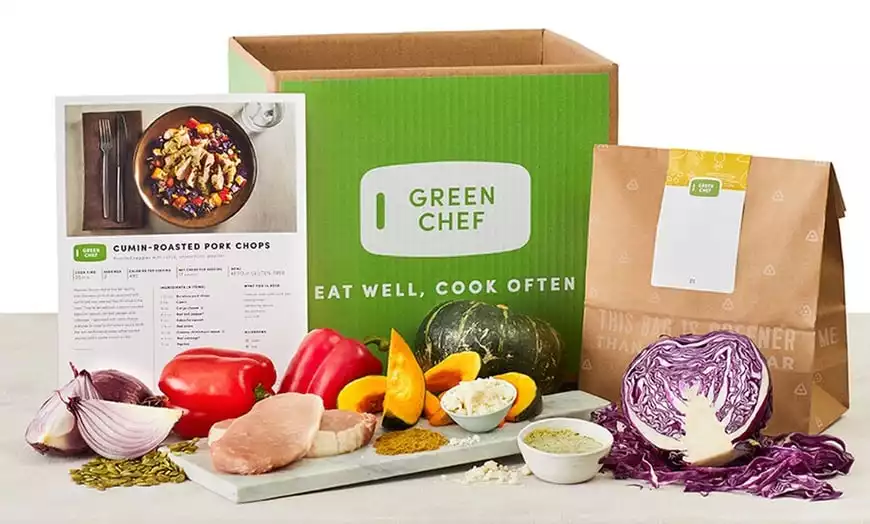 Pros
As you choose your plan and tell them how many people you'll be feeding, you can see the price per serving.
There's almost always a generous promo code to use. Currently, it's $101.00 (total) off the first four boxes.
The flavors were strong but nuanced. Recipes didn't rely on salt and butter to make my tastebuds beg for more.
Careful packaging–even the egg for the Lemon Ricotta Pancakes made it in one piece.
Generous portions. Though my family of three often splits the fourth serving when we try meal kits, I didn't feel we needed to here. We saved the fourth serving for the next day when we knew someone would eat it for lunch.
Cons
Once the promo code fades away, the reality of the cost hits you like a freight train. It's not cheap.
Everything took longer to make than it said it would. That's not unique to Green Chef, though. I cooked most of it without help, and having a sous chef in the kitchen might've kept things on schedule.
There's a lot of plastic.
They are precise with the ingredients. That doesn't sound like a con, but I got about 3/4 of a bell pepper with one recipe, and the cut gave the edges a mushy texture. Surely, a whole bell pepper would have been okay? I still had to chop the sections they sent, so it wouldn't have been much more work.
I had to use a lot of pots, pans, trays, bowls, etc., with some of these recipes, so cleaning up took longer than I liked.
You can order any number of meals, from two to six. No matter which number you choose, you can get two, four, or six servings.
In addition to the meal prep options on the standard plan, you can pay a little more per serving and get premium options that'll show up in your recommendations, like Culinary Collection, Fast & Fresh Plus, Express Plus, Fast & Fresh, and Oven Ready Plus.
If you don't need your meals delivered one week, you can donate them when you click to skip the delivery.
What's Available
In addition to the traditional recipes you cook yourself in 20-50 minutes (the bulk of the options), you can find Express options that are ready in 10-30 minutes and single-serving lunch options that are cooked and ready to heat. You can buy bundles with pairings like soup and salad, quiche and vanilla lattes for two, and pretzel bites with spinach & artichoke dip. Finally, there's an "Extras" category where you can add options like iced spiced pumpkin cake, pesto, a Green Machine smoothie, or cheese and crackers.
Is Home Chef Overpriced?
No, it's a good deal per serving if you factor in the time you'll save. It's not that different from similar services, and, in my experience, it is one of the most efficient options. I saw per-serving prices as low as $7.99 up to $13.99.
It might be more expensive than choosing your own recipes, making your grocery list, shopping, prepping, and cooking. Still, I wouldn't call Home Chef overpriced.
Packaging
Instead of the paper bags I'm used to, Home Chef's recipe ingredients were packaged up in clear plastic bags. It reminded me of rotisserie chicken packaging.
I liked that I could see everything, assess its freshness, and get a general idea of how much effort it'd take without consulting the recipes, but paper would be easier to recycle.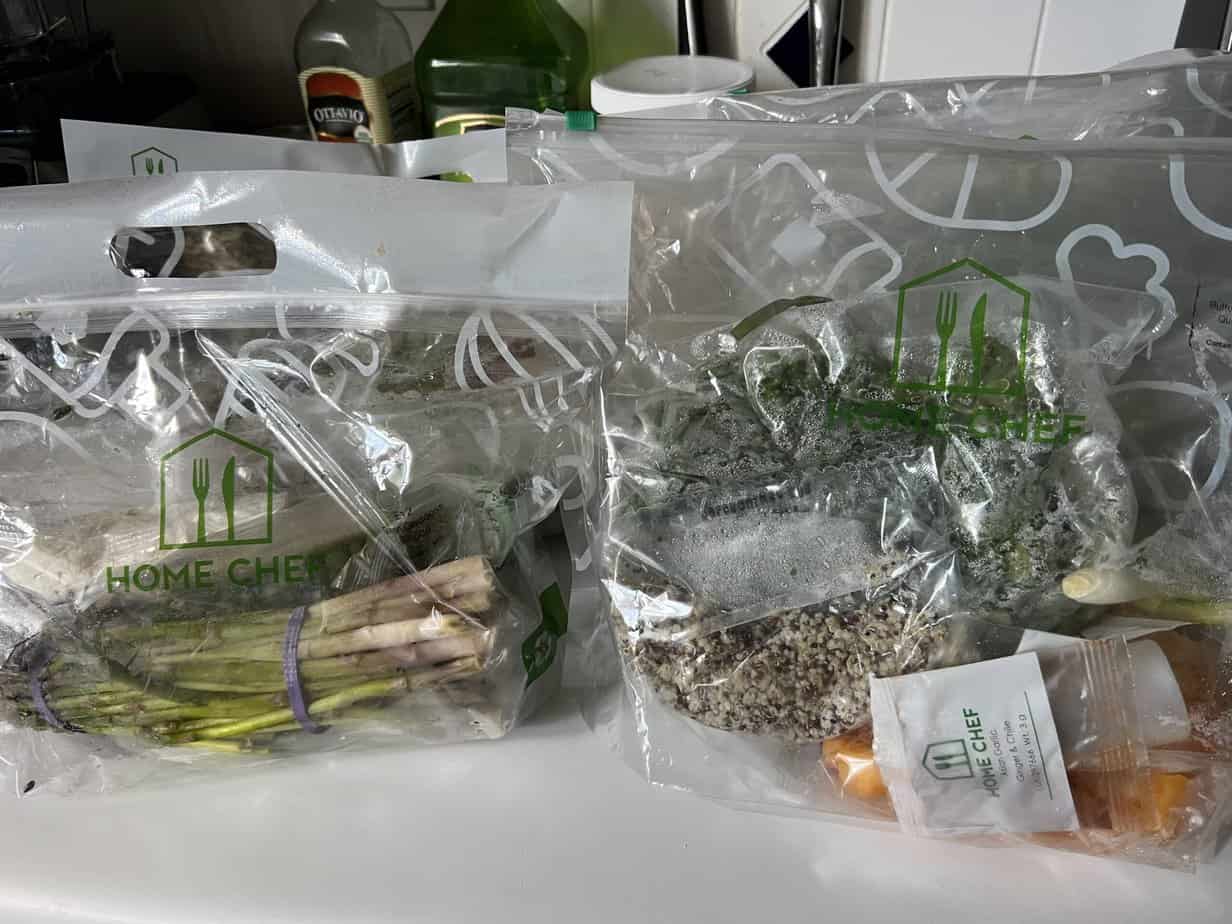 Ordering and Delivery
As soon as I saw that they use Veho, I knew I'd be happy with delivery, and I was. The food showed up on time, and I was updated every step of the way. If I had to be picky, I would like to select a delivery window. I wasn't home when it arrived. Even though it was summer, I didn't need to worry; there were ice packs and plenty of insulation to keep everything cold. It probably could've survived out there for a few hours.
Cooking Process
The main thing I noticed about Home Chef after a flurry of Green Chef recipes was how quickly the meals came together. Granted, these were vegetarian meals, so I didn't need to wait for meat to get to a specific temperature before I could call it done. However, I've made enough meat-free meals to know they can take a while.
Cooking the Butternut Squash and Bibimbap meal was a breath of fresh air–much needed since my daughter and I were both sick that night. It was quicker and more nutritious than anything I'd have been tempted to pick up or have delivered. I used a pan and a microwaveable bowl, a welcome change after using three pots/pans, and a couple of separate bowls for a single recipe earlier in the week.
Taste Test
I was underwhelmed, but I'd order more and try again. Both were better than "fine," but neither recipe made me think, "Wow, let's save that recipe so we can make this again!"
These recipes weren't bland by any stretch of the imagination, but they tasted "healthier" than others I've tried. A lot of recipes from other companies seem like comfort food. These felt more like fuel for the day (even the risotto, which I usually think of as comfort food). That's not necessarily a criticism, but it's not what I expected.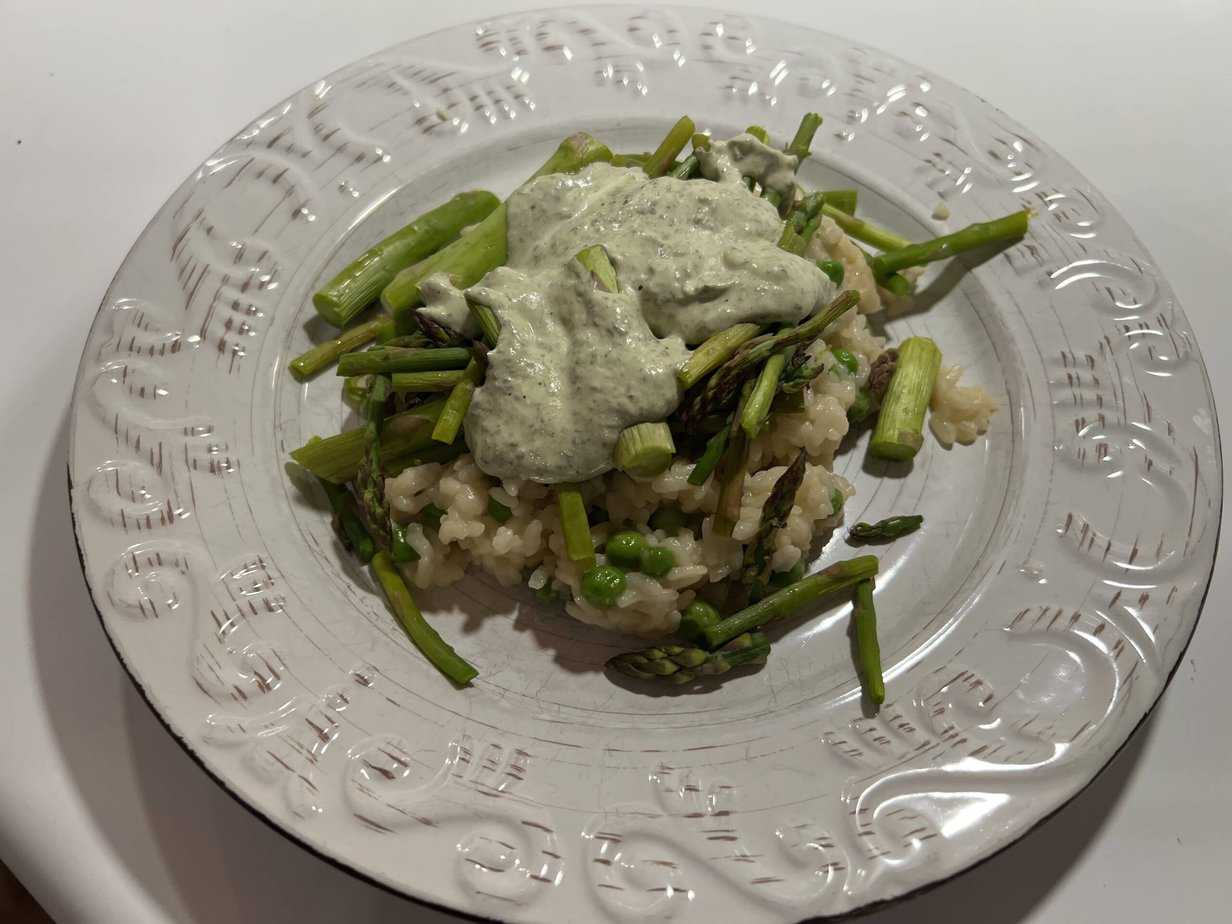 Though low in calories and healthy tasting, they were higher in sodium than I would've liked. The meal with 370 calories per serving had 1390 mg of sodium.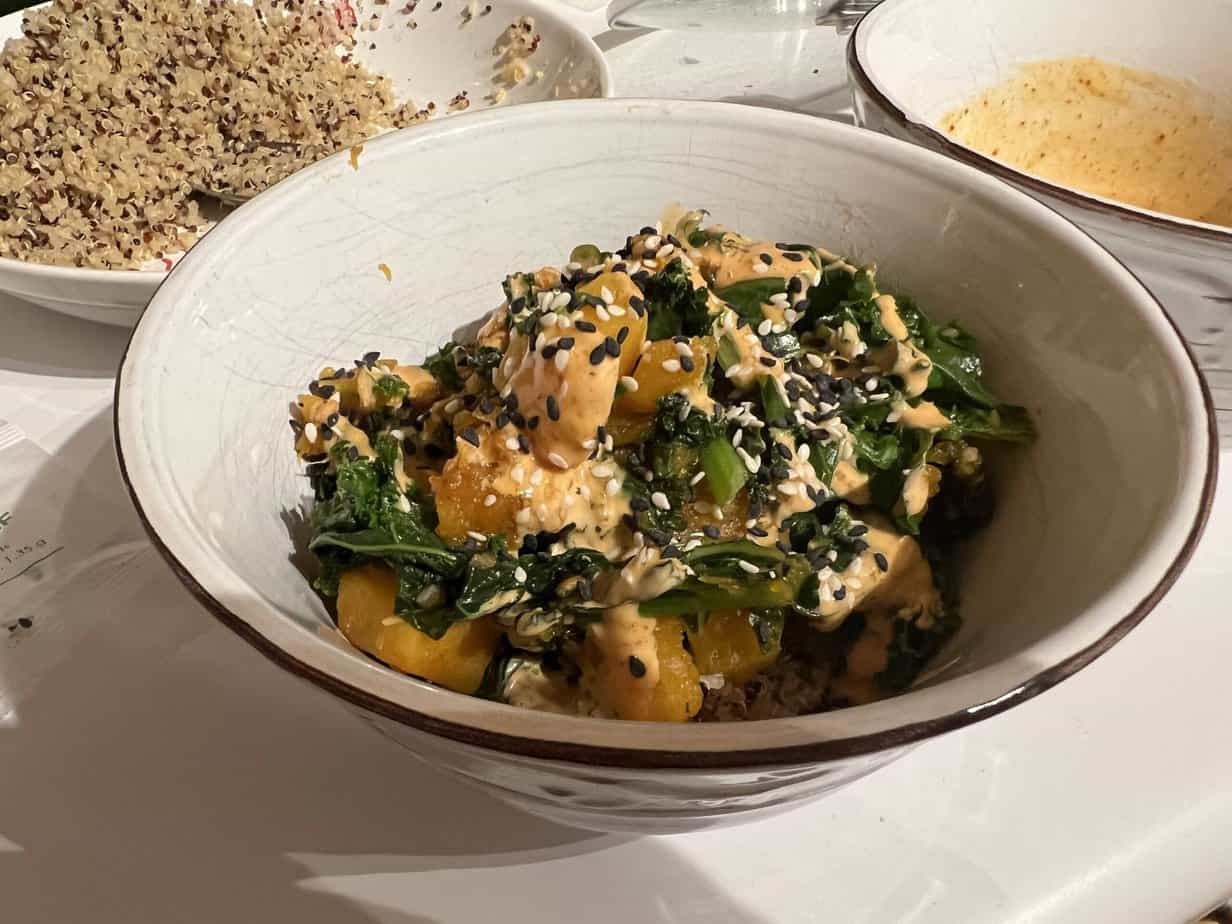 Pros
The meals were quick and easy to make. I didn't feel overwhelmed making these, even when I was sick and had no help in the kitchen.
They don't automatically assume you want a shipment every week. You can switch your subscription type to biweekly or monthly.
I can choose any day of the week for delivery but Saturday.
This is one of the more affordable meal delivery options, and the portion sizes were still more generous than I expected.
The options are well-rounded. You can get the regular meal kits, but there's something for everyone (even the busiest people), and you can add snacks to fill out your week.
The filters along the top let you narrow your options by the type of meal or extra you're looking for, how long you'd like it to take to cook it, and the protein you'd like. Once you've been with them for a while, you might enjoy taking advantage of the "New" button in the list to see recipes you've never tried.
Cons
I didn't get recipe cards in my box, so I had to look up the recipes on their website. I don't know how often this happens with them; I was shocked not to find them in my box.
There's a lot of plastic and packaging.
The shipping cost. It was about $10.99 for me.
You have to dig to find weekly add-ons (breakfasts, salads, desserts, appetizers, smoothies, coffee, pizza, bread, etc.) and premium options. They're under Subscriptions in Settings.
High sodium content
Is It Hard to Cancel Green Chef or Home Chef?
Nope! Just go into your account and click a few buttons.
With Home Chef, click "Pause my subscription."
With Green Chef, you go into your account and choose "Deactivate Your Plan," tell them why you want to leave, and then click "Deactivate now."
Alternatives to Green Chef and Home Chef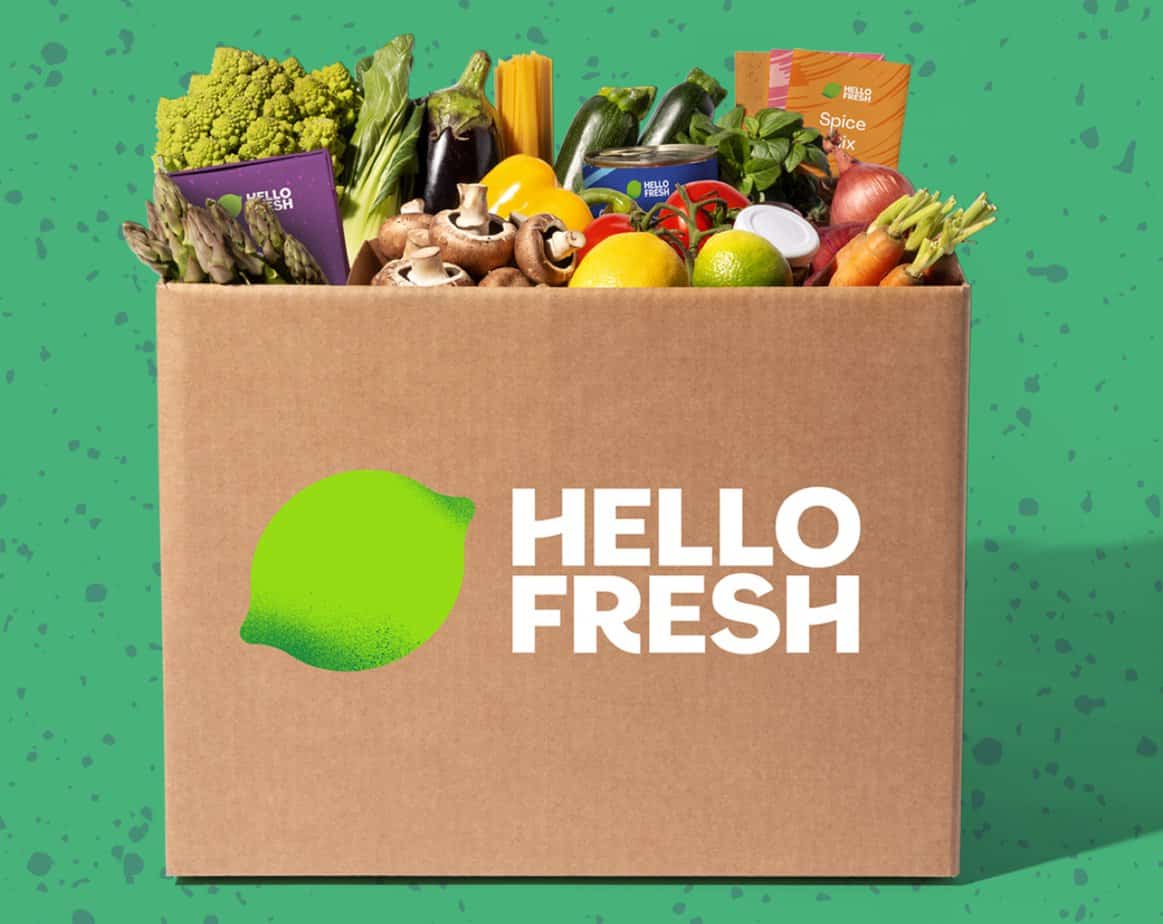 Sometimes, coupon codes make HelloFresh's prices so affordable it's cheaper than grocery shopping–and way more convenient. Even without coupons, meals start as low as $7.49 per serving.
In my experience, there's more prep work with Hello Fresh, but they offer some express options and bundles for quick meals.
You can choose from 30+ recipes each week, and they have options for vegetarians, pescatarians, families, people who need quick and easy dinners, and those looking for healthier options.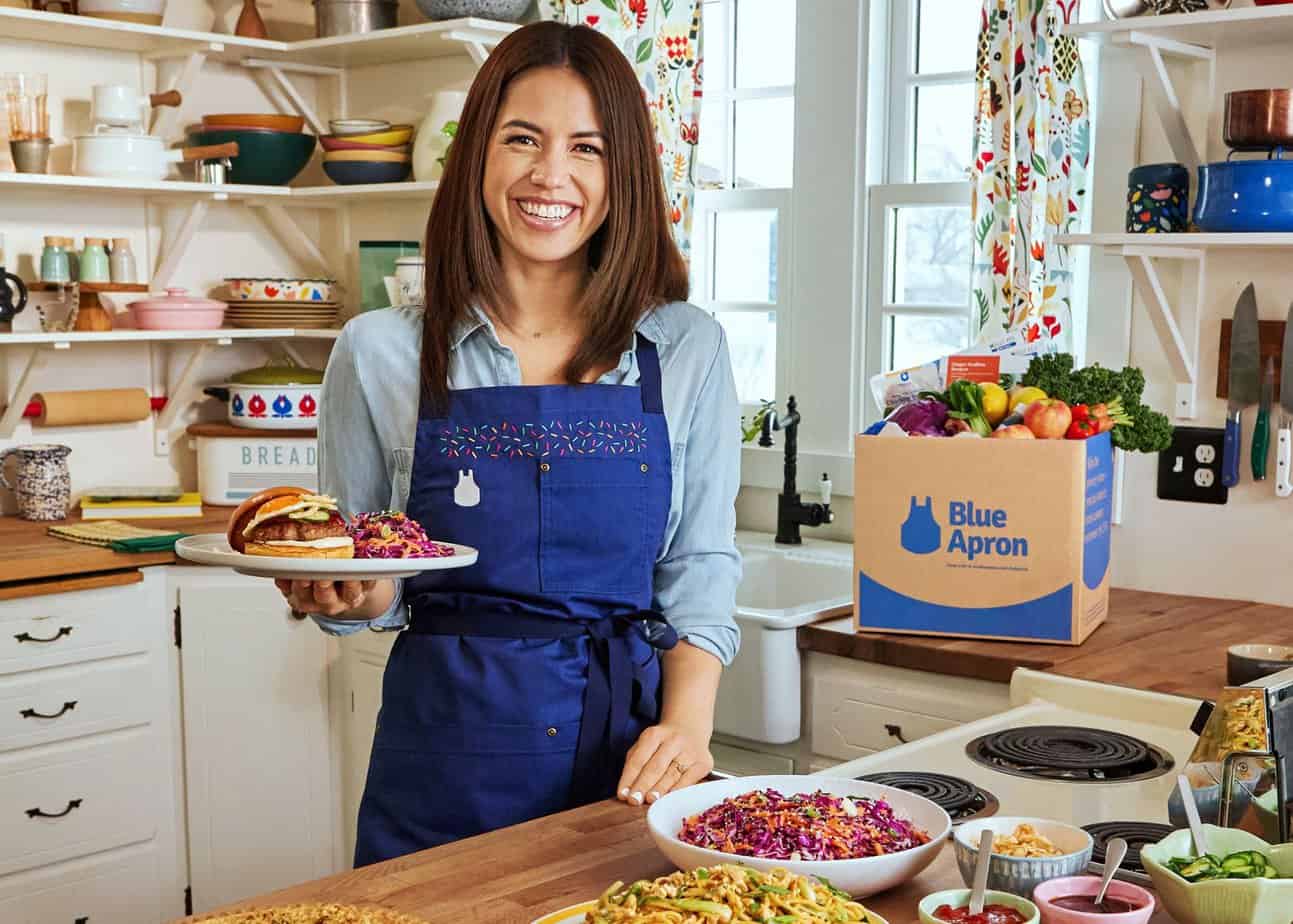 Blue Apron has one of the most expansive menus each week, with over 70 options. They have Premium (think steak and mashed potatoes), ready-to-cook, heat-and-eat, family-friendly, vegetarian, fast and easy, and wellness options, plus breakfasts and desserts.
Blue Apron's prices range from $7.99 to $12.49, excluding Premium options.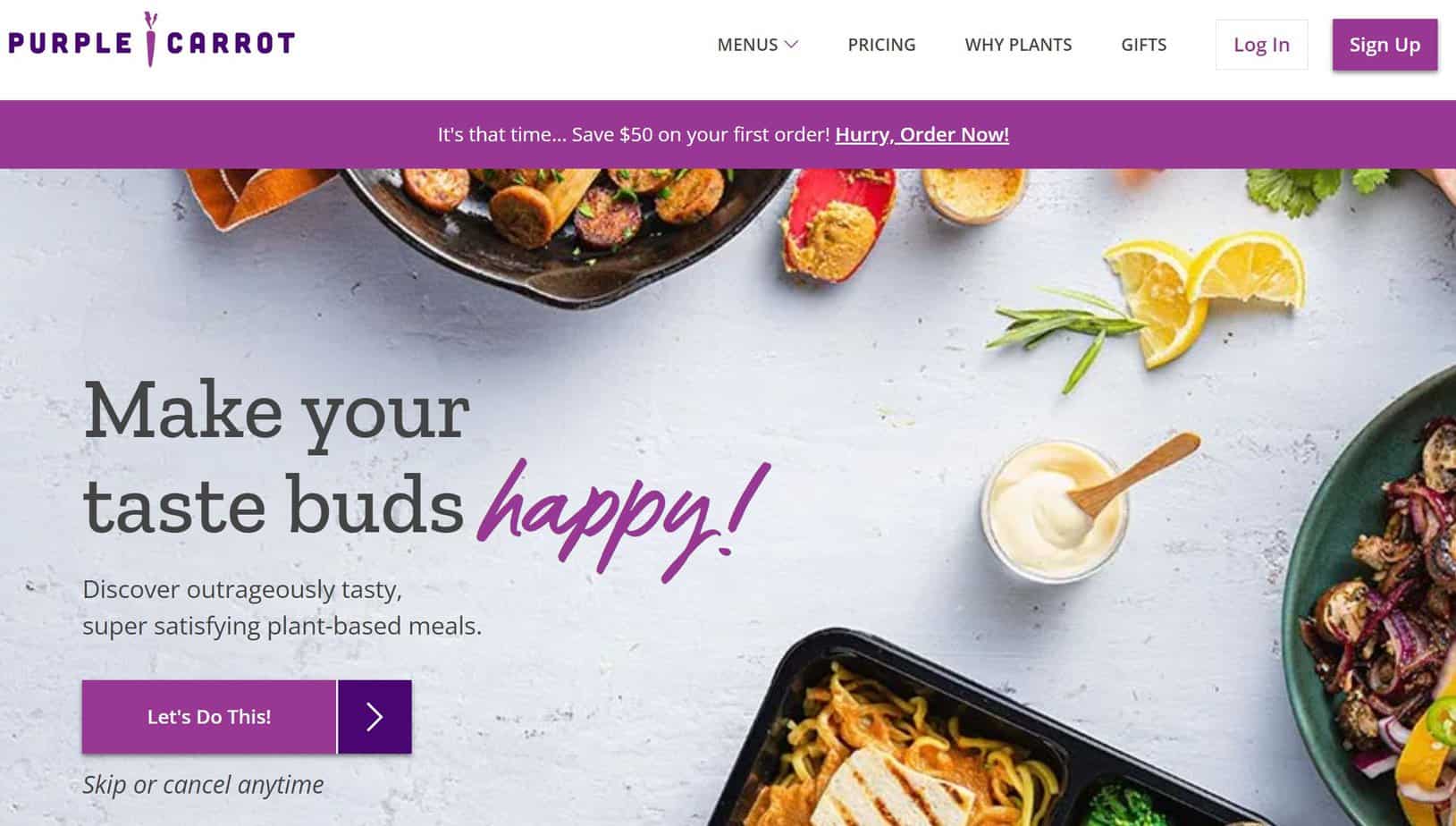 Everything's vegan at Purple Carrot. The starting price per serving is around $11.00, and it'll be nice not to be restricted to a small corner of a more diverse menu.
Purple Carrot offers dinners, breakfasts, lunches, and Plantry, which consists of on-the-go breakfast cups, snacks, beverages, desserts, etc. There are also prepared meals that can be ready in two minutes and meals that involve less prep, so they're ready in 25 minutes or less.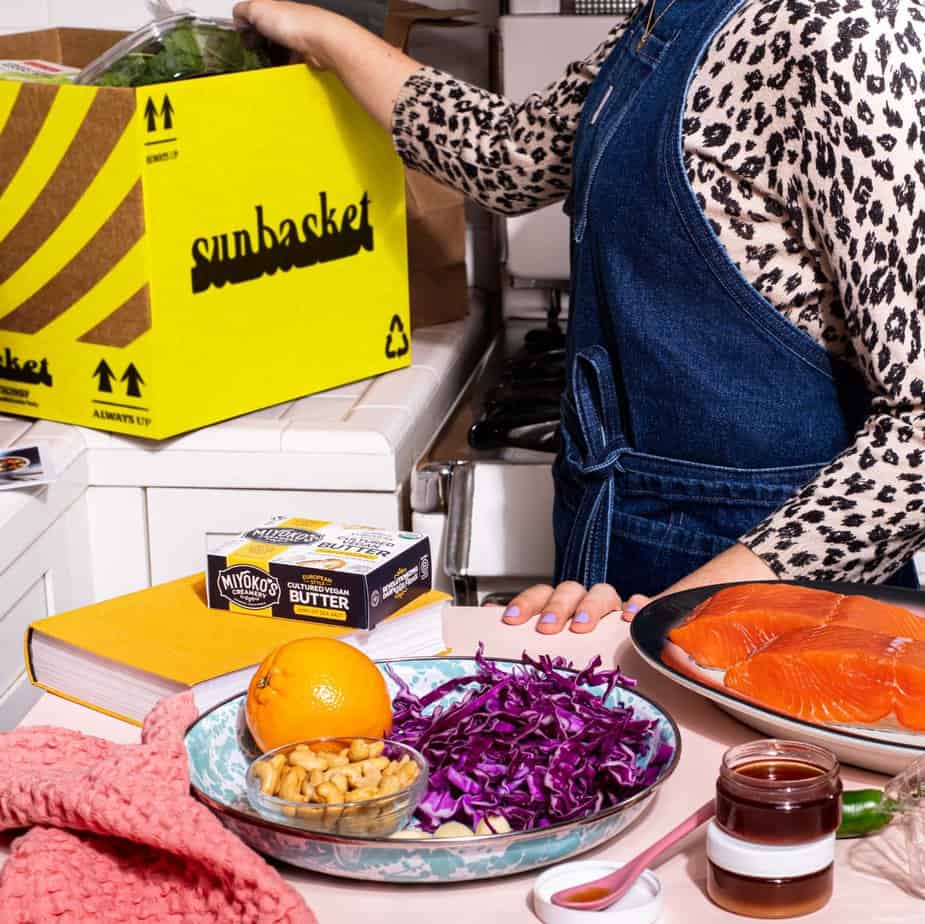 Sunbasket uses organic ingredients like Green Chef. As of this writing, their starting price per serving is just $4.28, down from $9.99. Their recipes are adventurous, flavor-wise. If you enjoy the more tried-and-true meals with familiar, comforting flavors, they'll still have you covered.
They have options for a long list of ways of eating and preferences: Paleo, vegetarian, gluten-free, carb-conscious, keto-friendly, Mediterranean, diabetes-friendly, pescatarian, and fresh & ready (this option's already cooked and takes less than five minutes to heat).
FAQs
Question: Do you save money with Green Chef?
Answer: If you go out often, you will probably save money. If you already cook at home, you might not save money, but you'll definitely reclaim a few hours of your time.
Question: What makes Green Chef Different?
Answer: Mostly, it's that they send you organic ingredients, which most other meal kit services don't do. However, the way the flavors and textures work together makes Green Chef stand out as one of the tastiest options, too.
Question: Is Green Chef owned by HelloFresh?
Answer: Yes. In 2018, HelloFresh bought Green Chef.
Conclusion: Green Chef Gets My Vote
Because every Green Chef recipe I ordered was an absolute delight to eat, and the amount of prep work done for me was about the same with both companies, I slightly prefer Green Chef. I also appreciate organic produce even though I don't exclusively buy it when I shop at the grocery store.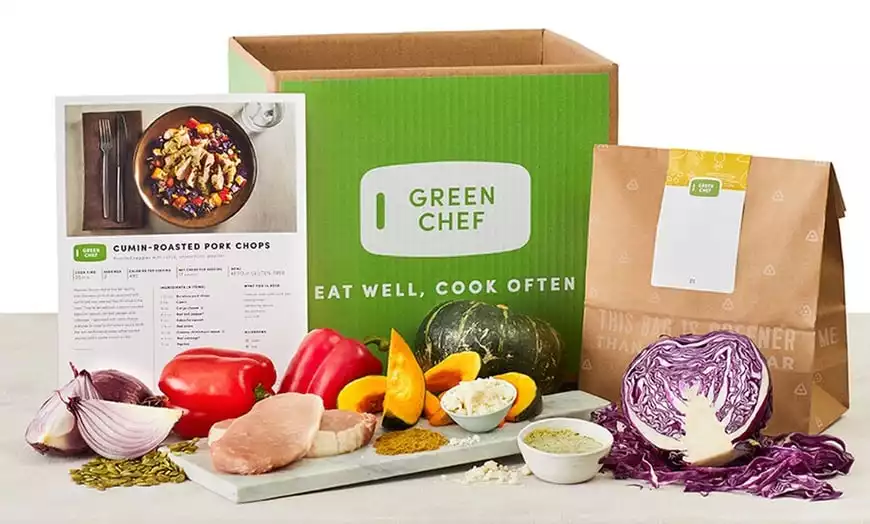 Continue reading:
Green Chef vs. Blue Apron Compared: A Taste Of Each To Make An Informed Decision
My Real Green Chef Review: Should You Order This?
Misfits Market vs Imperfect Foods Compared: Which One Should You Use?