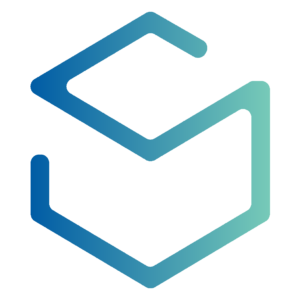 Latest posts by Subscriboxer Team
(see all)
It seems that everyone is hopping on the subscription box craze now. There's a box for everything from make-up to food to underwear! First, let me start off by admitting that I was skeptical of a food subscription box. I mean, come on, you're going to send me food in a box that's going to not only last all day on my porch until I can get home from work to take it inside, but is also going to be enough food for three days and two people? Sure. That'll never work. I'd considered trying it a few times now, but when the opportunity fell into my lap, I couldn't pass it up.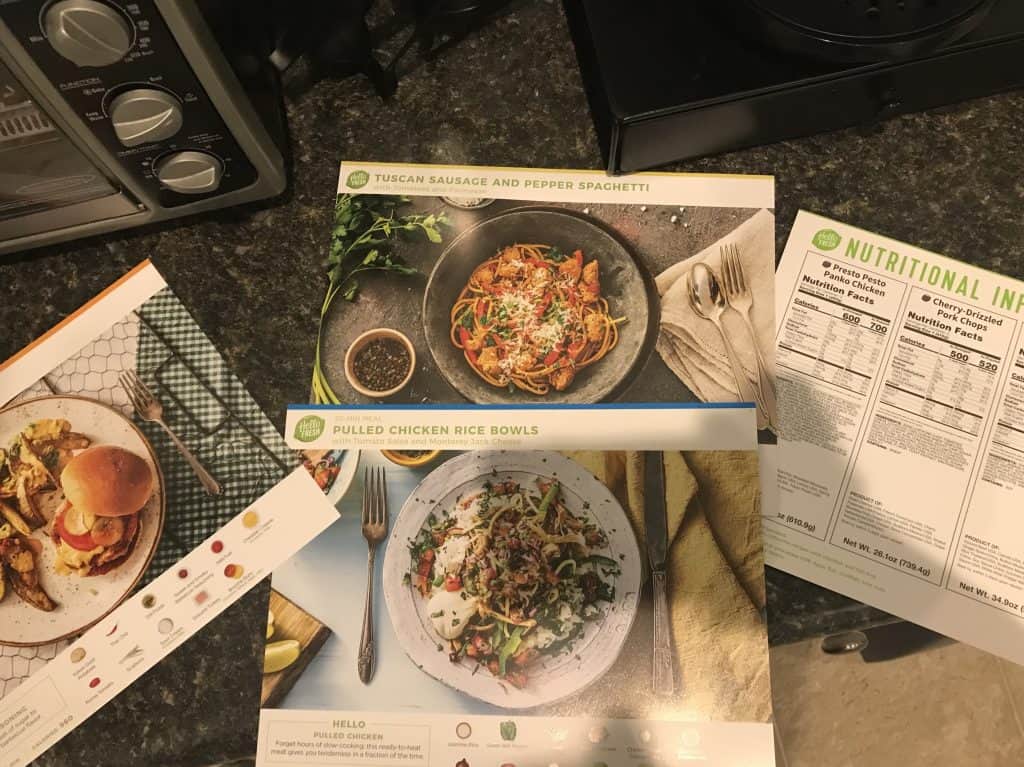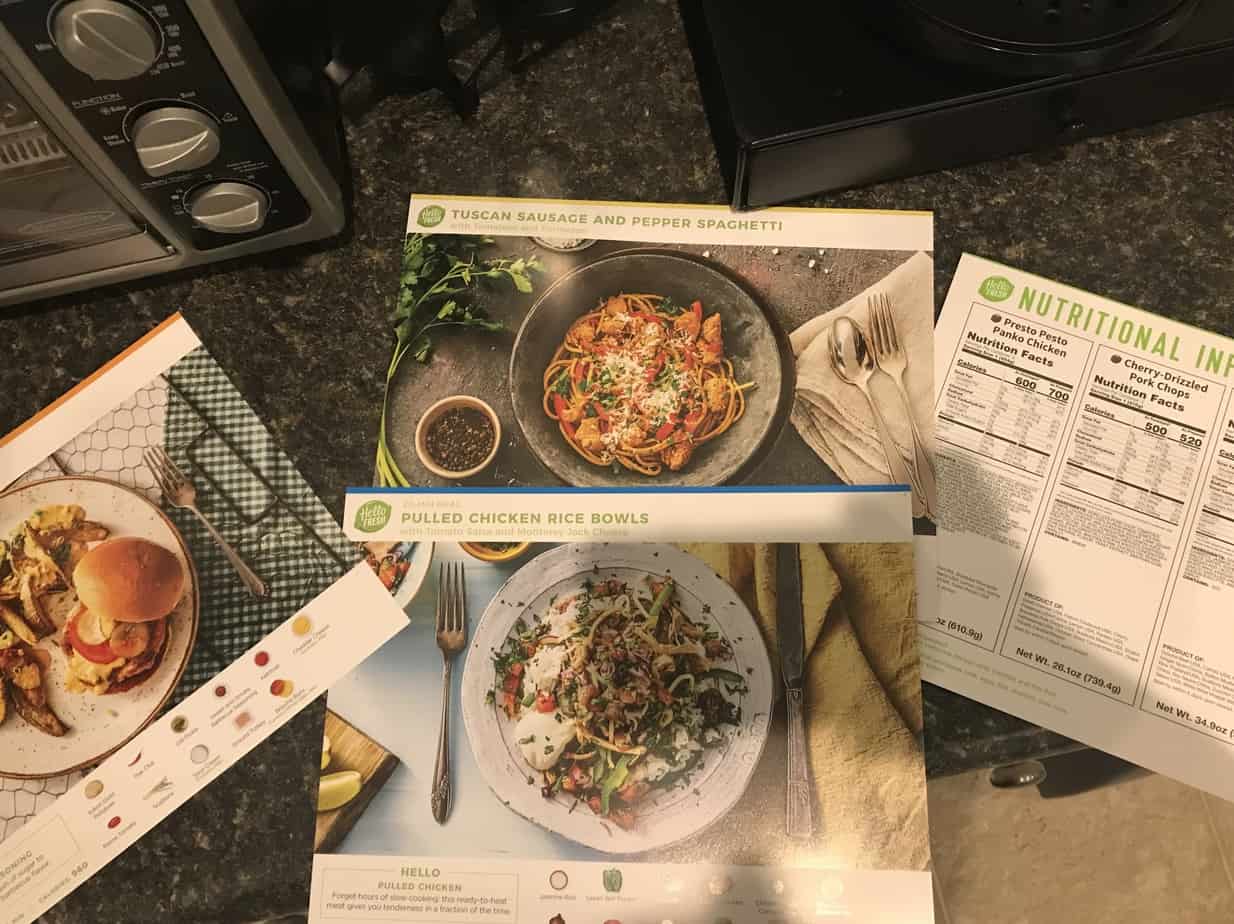 Introducing Hello Fresh
I was definitely an "I'll believe it when I see it" kind of person, but I was incredibly excited to receive my first HelloFresh box (I mean, who doesn't love getting packages in the mail). But, alas, I LOVE to cook – and I'm a sucker for trying new things – so, here we go!
I was initially impressed by how simple the sign-up process was. Just a few quick steps, entering payment info, and boom you get a $15 off coupon sent to your email before you even hit submit! Who doesn't like to save a little cash? I know I do!
So, step 1 – choose your plan. You can choose from:
Each plan offers the option to choose to feed 2 or 4 people and anywhere from 2 to 4 meals per week. I chose to order the classic with the option for two people (I figured it would be safest not to try this with the kiddos)
Step 2 – choose your meals.
If you're anything like me, you love options! HelloFresh lets you choose from NINE different meal options to fit into your personal menu. Honestly, I am probably the most indecisive human on the planet, so having so many options (but also limiting me to 9) made meal planning so much easier for me.
Step 3 – Submit!
Once you've chosen which meals you are interested in, simply hit submit and your food is on its way in a nice, fancy, insulated box!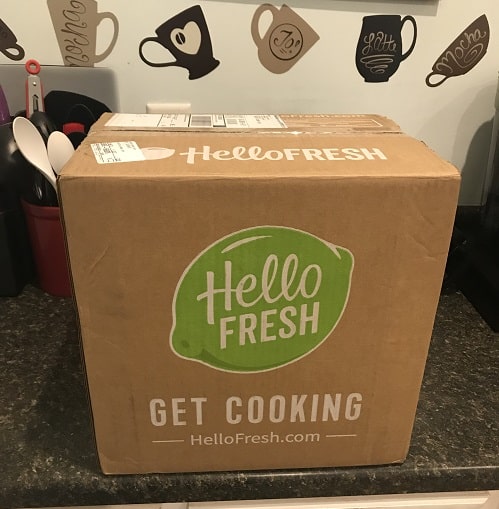 What's in the box?
I know what you're thinking…how is it possible to fit three nights worth of meals for two people in one, standard box? Trust me. I was surprised too. But, I loved opening my HelloFresh box to find three pleasantly packaged meals, complete with MORE coupons and beautiful recipe cards.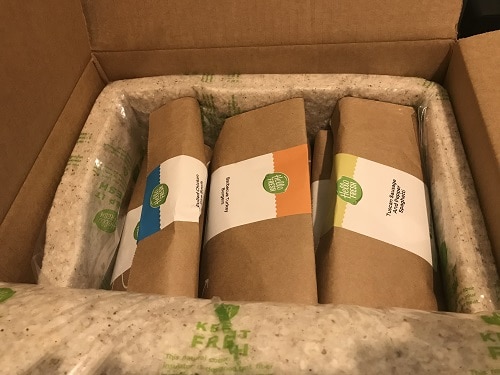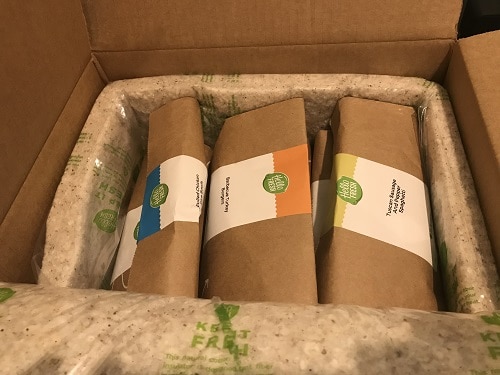 I know what you're thinking…how is it possible to fit three nights worth of meals for two people in one, normal box? Trust me. I was surprised too. But, I loved opening my HelloFresh box to find three pleasantly packaged meals, complete with MORE coupons and beautiful recipe cards.
So cute! They looked like little brown bag lunches!
Now, let's get to the fun part…cooking the meals!
Cooking the Meals
On my first night, I chose to make the Tuscan Sausage and Pepper Spaghetti. Disclaimer: anything labeled "Tuscan" usually is NOT my first go-to choice. Just a personal preference of mine, but the picture on the website looked so tasty!
While taking all the things out of the fun little paper bag, I couldn't shake the thought that this was not going to be enough food for two people. There was no way! But I refused to quit. I was going to see this through to the end! So, I got to cooking and, let me tell you; I was SO surprised! Not only was there more than enough food for two people, but it was also SO simple to make and delicious!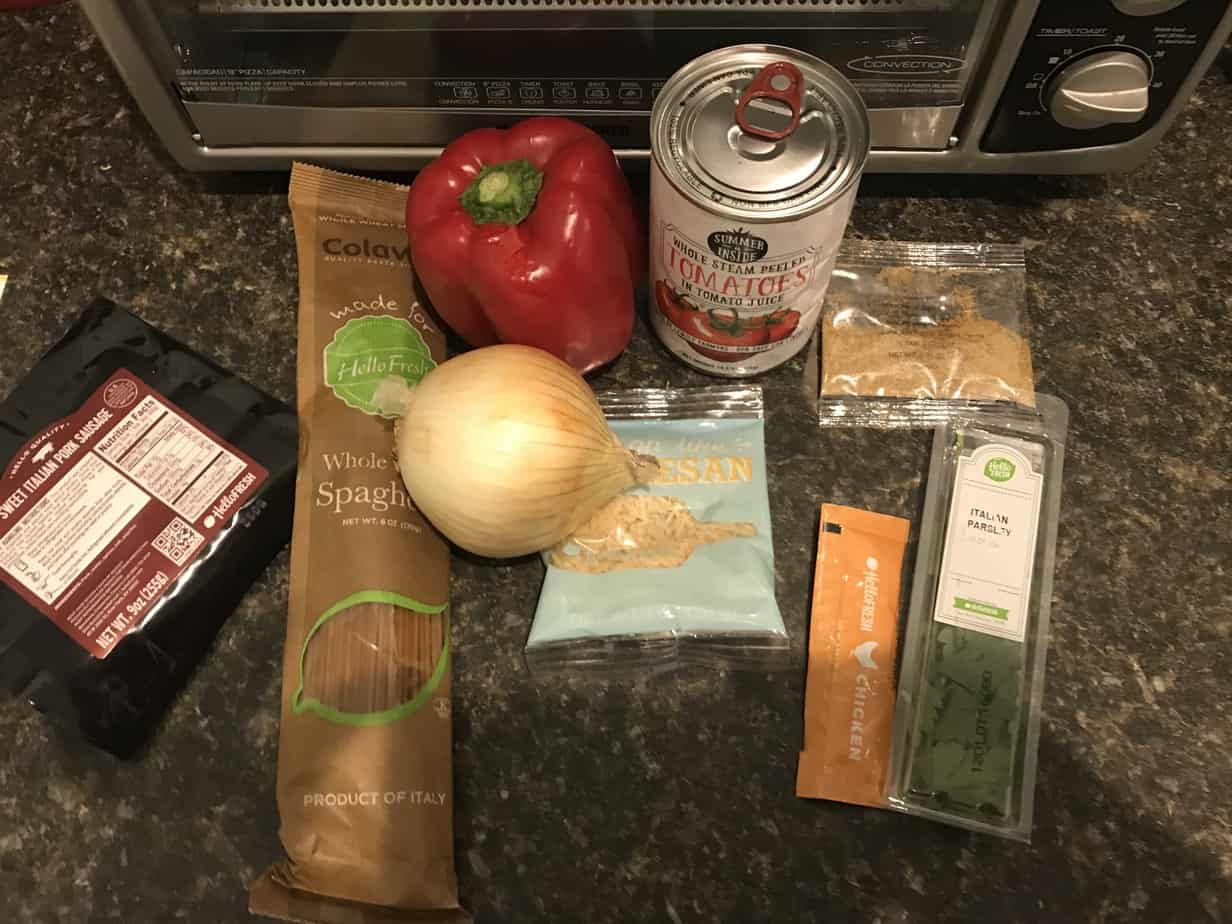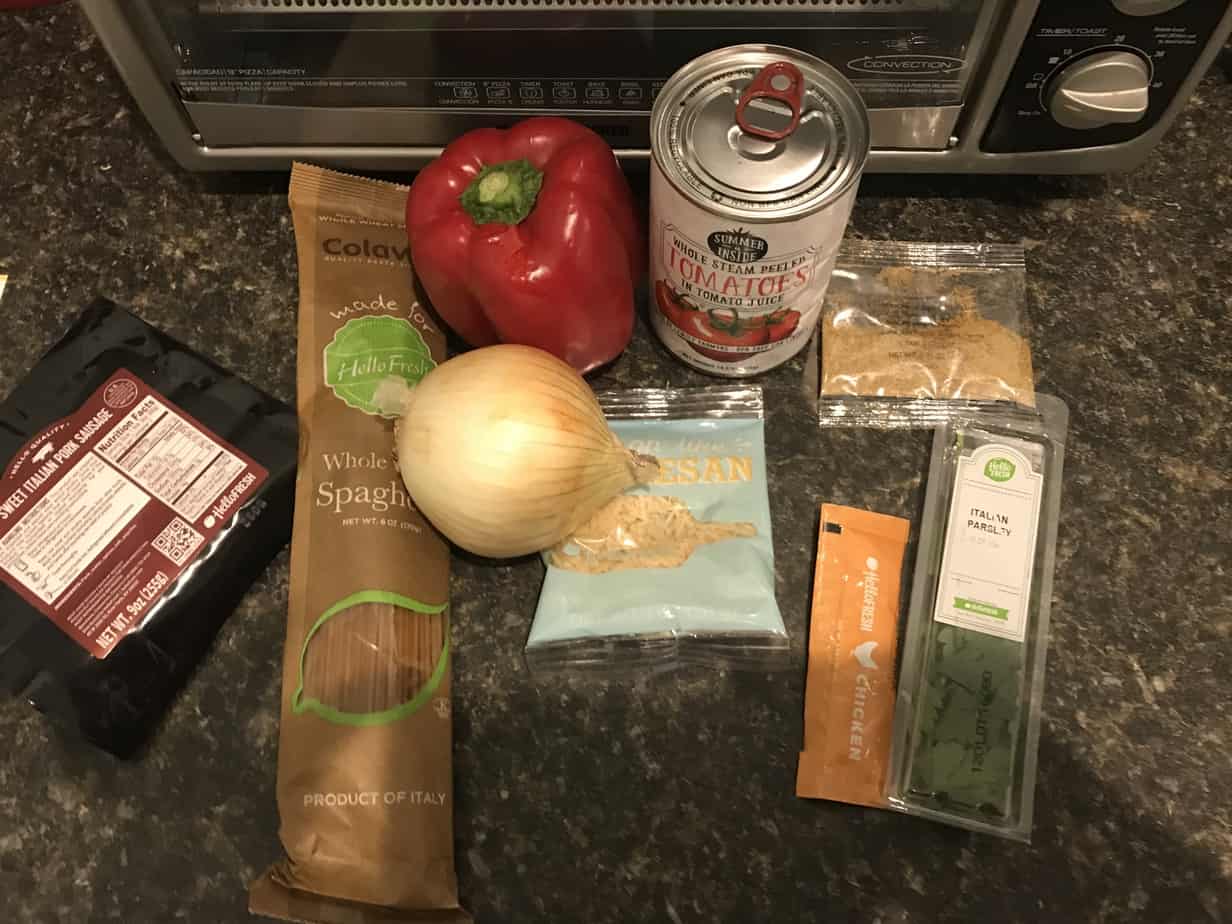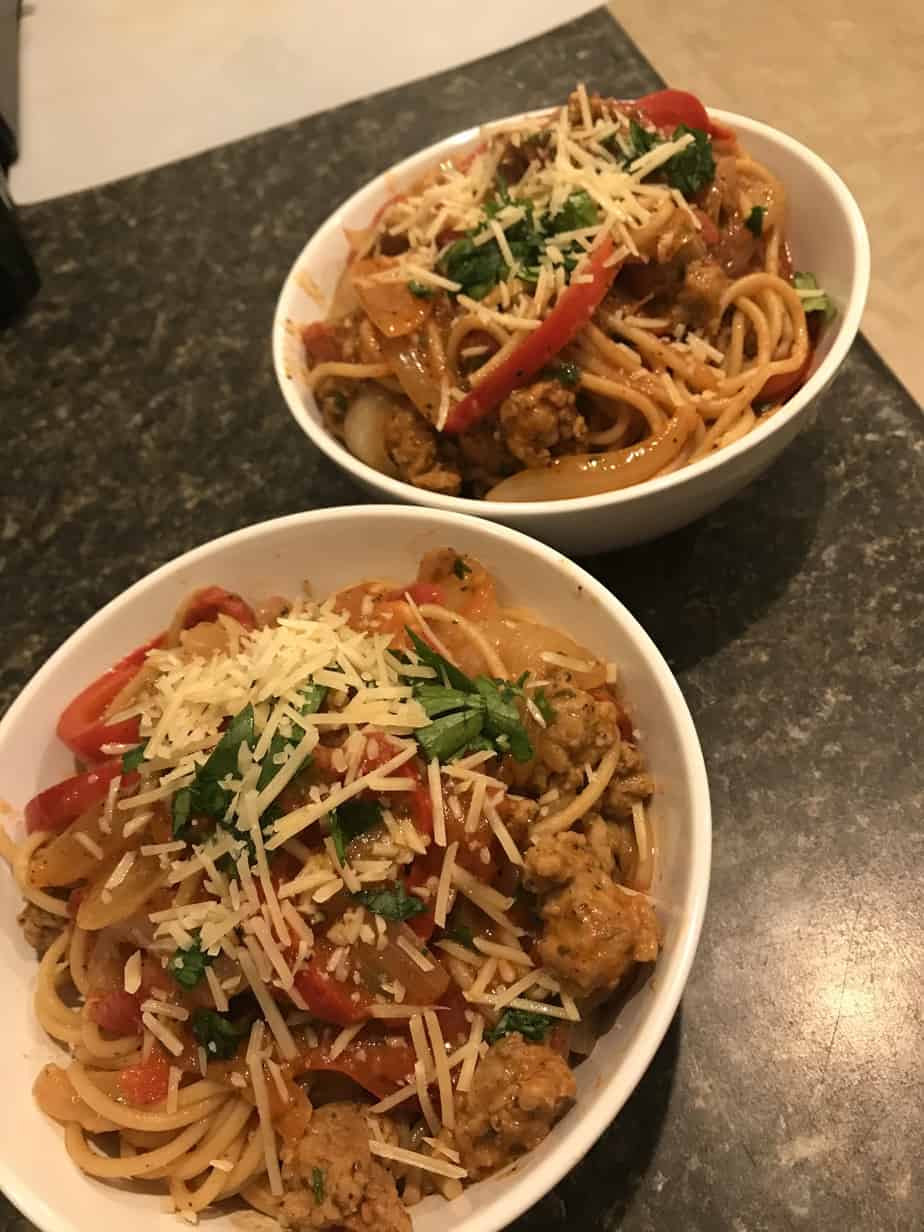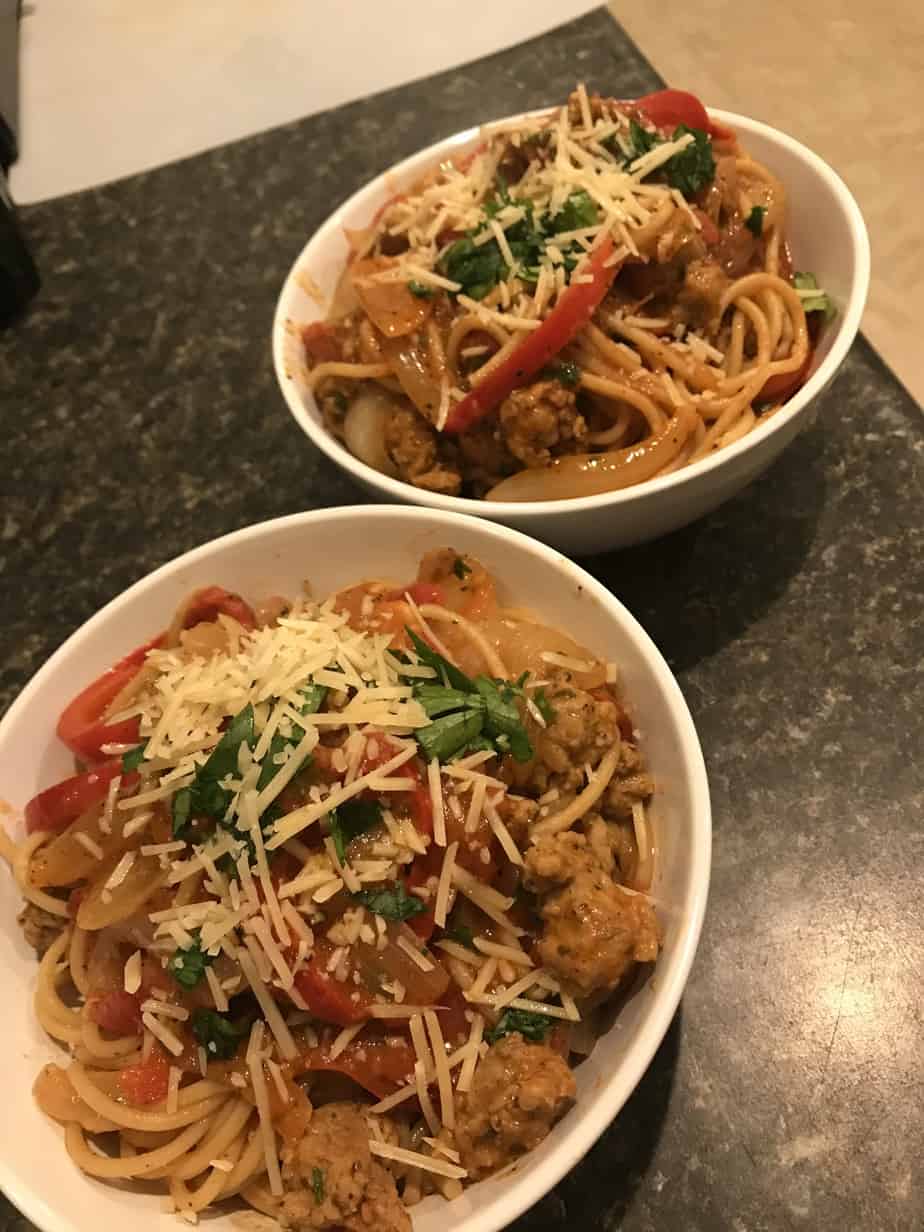 They gave me whole wheat pasta, fresh herbs, and all the seasonings I could need to make this (minus salt, pepper, and butter). All I had to do was prep and cook! And, it was all made in as little as two pots! Who doesn't like easy cleanup?
I was feeling pretty good about myself after this and was ready to try night two: Barbecue Turkey Burgers with Cheddar Sauce and Potato Wedges.
My experience taking the ingredients out of dish number two was much like my first night. I was given a hand full of tiny potatoes, one small pack of ground turkey, and a tiny pack of shredded cheese. How was this supposed to be a full meal? For two? And where's the cheddar sauce? I stared in wonder at all the ingredients before me and got to work. I was sure to follow the instructions exactly – I wanted to provide an honest opinion, after all.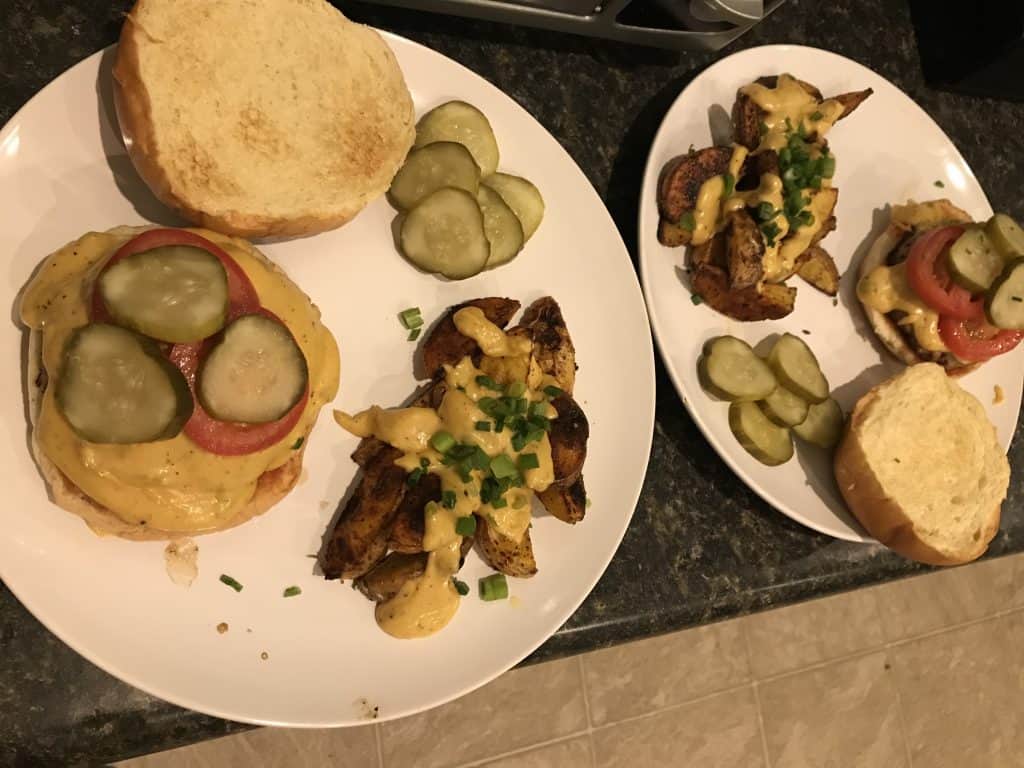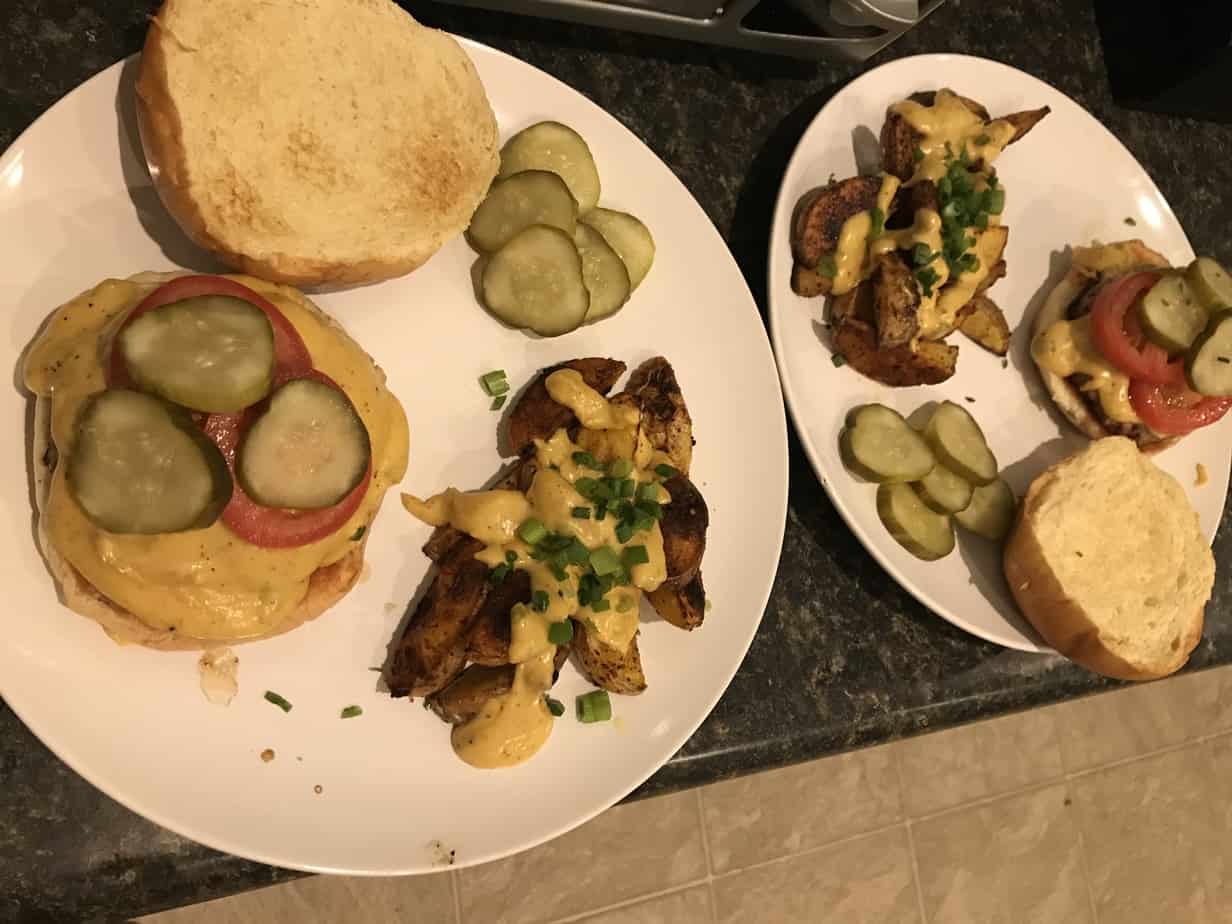 Wouldn't you guess it? I was blown away again! This recipe required a minimal number of dishes – yay! Quick clean up! – And was so simple. And, um, I made my own cheddar sauce! How cool is that?! The highlight of this dish was definitely the pickle. I'm willing to swear they sent the most delicious pickle on the planet! But, of course, that's coming from a pickle fanatic.
After dinner this night both my boyfriend and I were camped for night number 3. So far both dishes had been phenomenal!
Dun, dun, dunnnnnn we made it to the last recipe in the box: Pulled Chicken Rice Bowls.
I was a little worried about this one. The chicken was pre-cooked and – if you cook as much as I do – you'll know it is SO easy to have dry chicken.No one wants that. Keeping an open mind, I proceeded with caution. I followed the fun directions on the card (they're actually adorable and quirky), sliced my veggies appropriately, tossed them in to sauté, the whole nine yards. This was, by far, the most beautiful recipe I was sent, and I am more than stoked that I saved it for last. Best for last, right?
The selling points for this meal were: the veggies were crisp and colorful, the smell of them cooking was amazing, and, oh yeah, it was SO simple!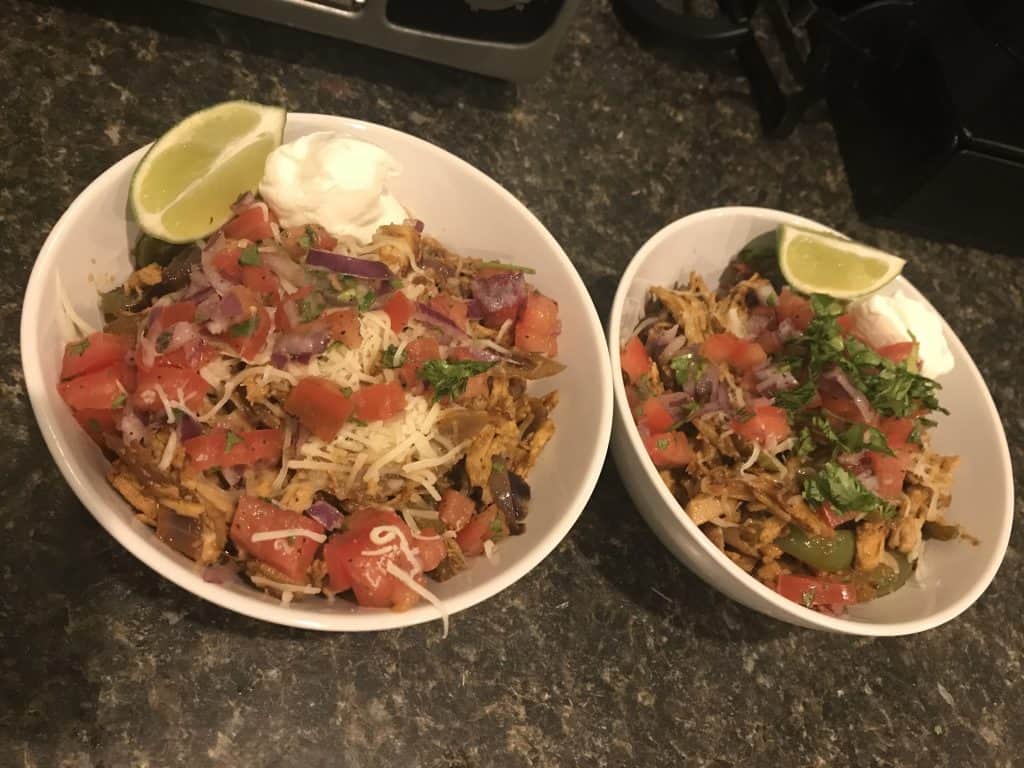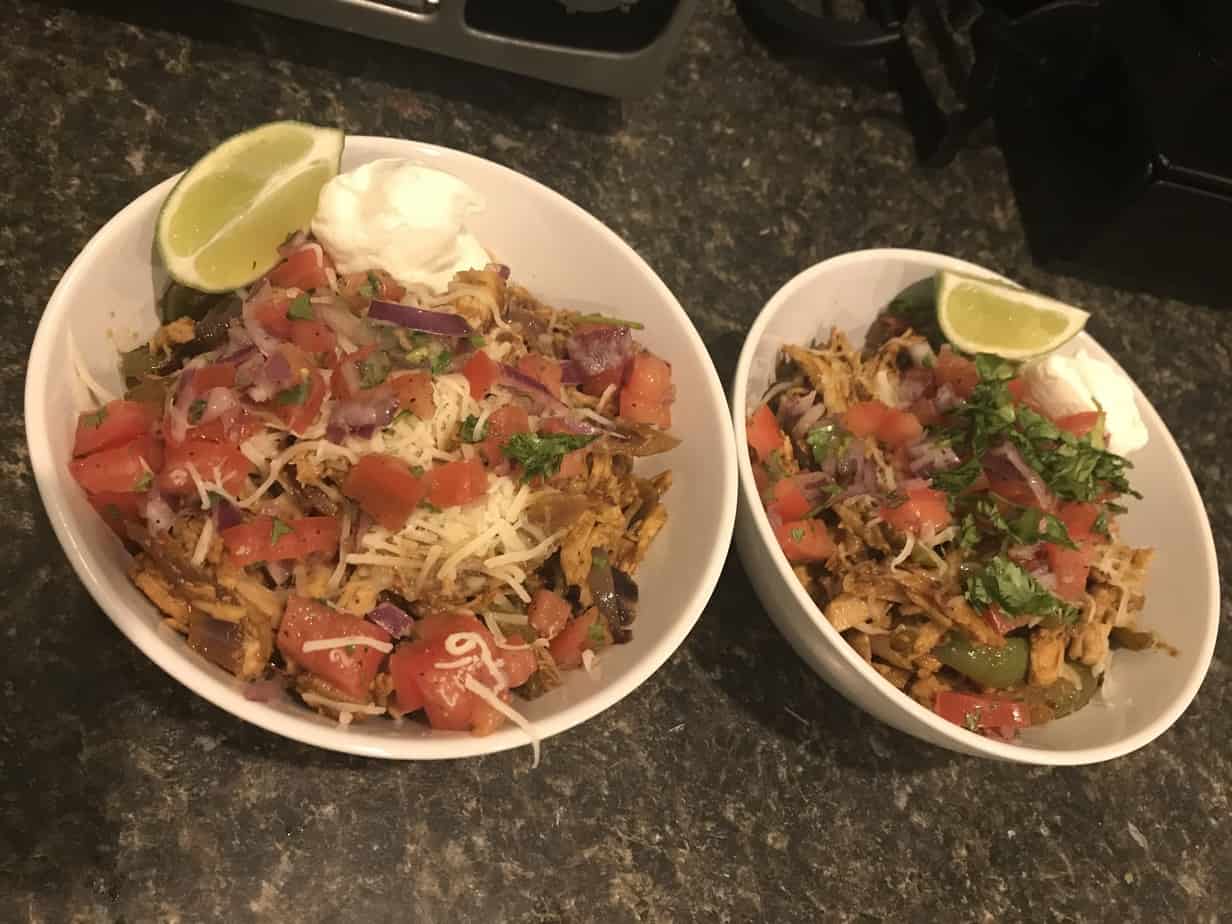 All in all, receiving my first HelloFresh box was a great experience!
In my house, dinner is a big deal. I adore preparing fresh meals for my family each night, however, sometimes all the prep work can be a little taxing after working all day. And those lines at the grocery store?! Yikes!! But being able to come home, scoop up this box off my porch, and know I'm set for the next three days was incredible.
So now we get to the real answers that everyone has been looking for…the pros and cons.
Cons
For me: none, none, and none!! Honestly!
Pros
Not having to go to the grocery store
Plenty of menu items to choose from
Ingredients were great!
DELICIOUS flavors!
Easy preparation and easy to follow directions
FUN recipes
Healthy options
My list really could go on and on. I loved this product! The food was absolutely delicious.
Obviously, something like this may not be for everyone. I love the fact that there is a Veggie option, but that is a little costlier per week (about $60). And, after calculating the cost for the family box, I found that if I were to subscribe to this one, I would be spending a little more money on meals than I typically do just going grocery shopping. My honest opinion about that, though, is: while I don't think that I would want to spend more than I already do on our typical grocery bill, it really could be an excellent option for the on-the-go family.
HelloFresh really takes the guesswork out of dinner time. I think it would be a really fun experience to sit down with the kiddos each week and have them choose maybe one of the meals. My kids love to help cook, so having the app with the pictures would allow them to scroll through and select one that interests them to try to cook.
Tips and Tricks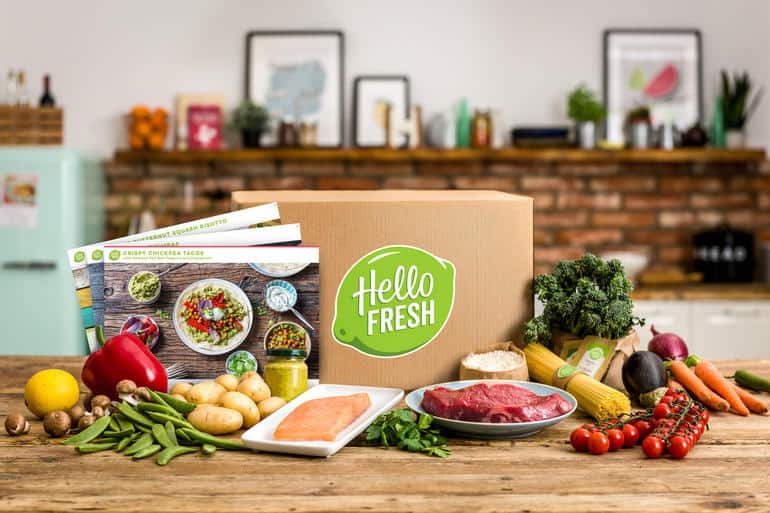 If you plan on keeping this subscription going, try finalizing your meals well in advance. You can see the menu for the entire month, and HelloFresh also sends weekly emails reminding you what's on the menu. This way you will only have to make some last-minute edits if you decide to switch a recipe.
Be cautious of the 'extras.' Some meals cost about $5 more. This is clearly labeled under the picture when choosing from the menu.
This would be a great subscription box to use for meal prepping lunches! Even if you are buying the boxes for one person, the recipes are very well proportioned for 2 or more people (depending on the box you choose). It would be very simple to cook the night before and have dinner AND lunch for the next day or so.
Have some staple ingredients on hand. Every recipe I ordered in this box called for at least one tablespoon of butter. Thankfully, I had some on hand. At least I know now so I can be sure that this is something I pick up in advance.
Who should consider this product?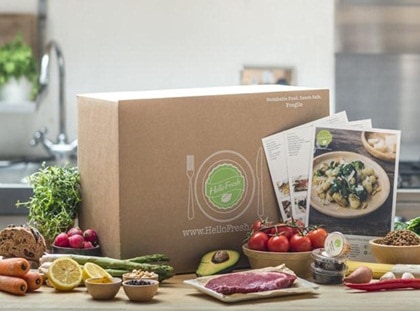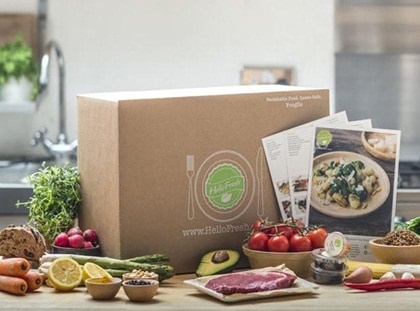 Couples. This was great for just two people (with the occasional leftovers, but that's just because I eat small portions).
Money Savers. The cost per meal, for what was sent, was actually very fair. I strive to save money wherever I can but still want to provide delicious meals that are more than your average Hamburger Helper or frozen meal.
People with little time. The meals were quick and easy to prepare, and most required very little cleanup. No one truly likes dishes anyway. With a significant other who works 12 hours a day, and a Monday – Friday 9-6 schedule PLUS commute, they fit right into my busy schedule.
Creative individuals. If trying new recipes is your thing, this is the easiest way to do it, for sure. It beats going on Pinterest, finding the recipe, searching for the ingredients, and lugging all those groceries around!
Final Takeaway on Hello Fresh
Would I recommend people start subscribing to HelloFresh? Of course, I would! I struggled to find anything negative to say (not that I wanted to, I only strive for honesty). Sure, there were some small dings on some produce, but I believe that is to be expected when shipping and delivering. I was so impressed with the freshness of everything I got, even the meat. The taste was incredible! I would love if they did include all the ingredients needed, though. HelloFresh did send me sour cream, so I'm not certain why they wouldn't also send butter. But that's really a minor point that won't impact my overall view.
I sincerely hope this quick review about the HelloFresh subscription service has given enough information to decide on whether to try it. Go ahead, try it! What could really go wrong? Maybe it's not for you, but the fun thing about HelloFresh is they do have a cancel anytime, skip anytime policy. So, what are you waiting for? Download the app and get to cooking!