Latest posts by Crystal Schwanke
(see all)
There's a lot to consider when it comes down to Scentbird vs. Fragrance.net. They differ in the number of perfumes or colognes you can get per month and what you get each time you get a package in the mail.
They're similar in price, the number of fragrances available, and how they handle the premium scents, you may want to add to your queue.
I'm perfume-obsessed and have a pretty large collection, but I still saw plenty of options I'd love to try on each site. You won't be disappointed.
Bottom Line Up Front
Scentbird and Fragrance.net have a lot going for them, but Scentbird gets my vote here.
You'll have more fragrances to choose from with Scentbird, and you can get up to three per month. I love the flexibility.
That said, Fragrance.net sends a case each month and costs less per month (even better pricing is available if you choose to pay annually).
It's a close call.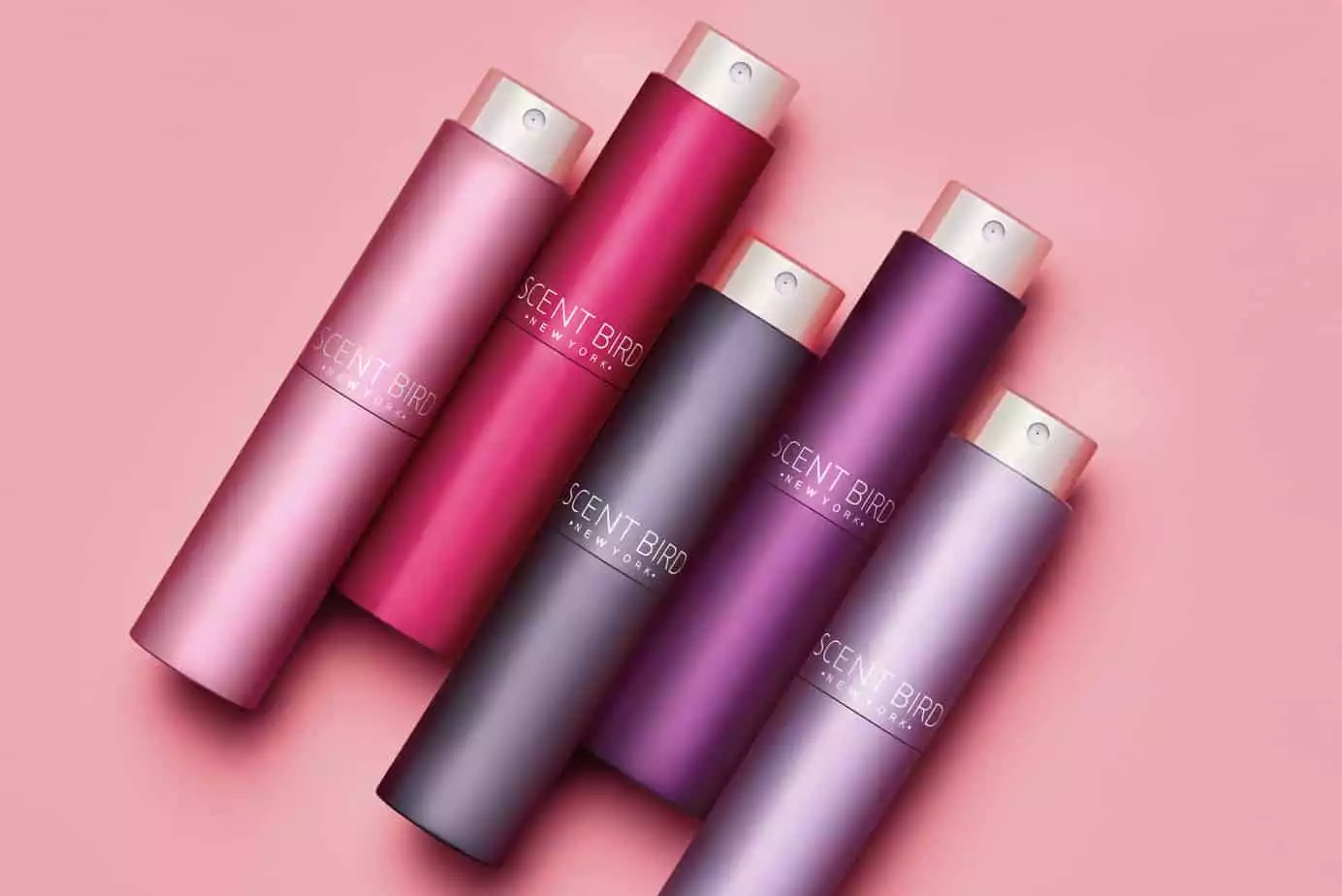 Monthly Perfume Subscription Box | Scentbird
Discover the latest perfumes and colognes at Scentbird. Date perfumes before marrying them. Explore over 500 designer fragrances.
Get Started
We earn a commission if you click this link and make a purchase at no additional cost to you.
The Main Differences Between Scentbird vs. Fragrance.net
Scentbird focuses on the subscription aspect and sometimes sells full bottles, whereas Fragrance.net focuses more on the one-off sales of perfumes but also has a

subscription service

.

Scentbird sends a case with your first fragrance, whereas Fragrance.net sends a case with each one.

Scentbird requires you to sign up for a monthly subscription before making changes, whereas Fragrance.net lets you choose when you sign up.

Scentbird does not have an annual subscription option, whereas Fragrance.net does.

Scentbird offers over 700 fragrances in their subscription, whereas Fragrance.net has 500+ fragrances in theirs.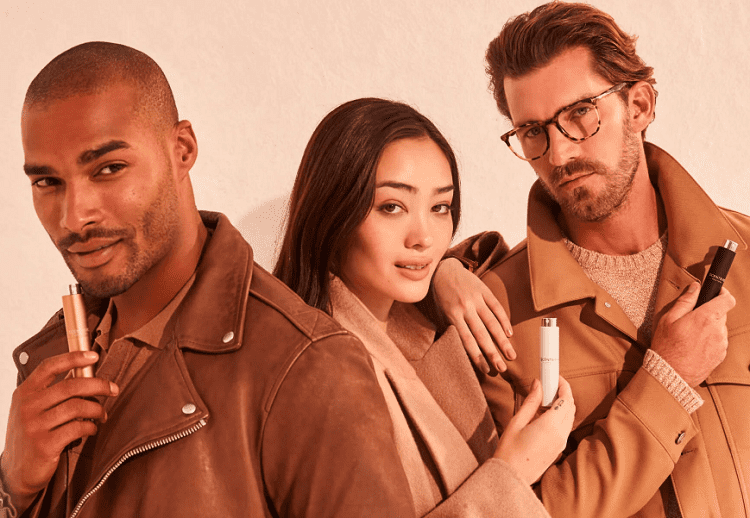 When I first visited Scentbird, I felt like I was walking into the virtual version of a boutique full of salespeople who were pleasant and eager to help but not pushy.
I had complete confidence I'd be able to find just what I needed. They make it easy by listing the main notes on each scent, so you can see them as you scroll through. It's almost as good as having a knowledgeable salesperson by your side.
I enjoyed taking the quiz (who doesn't love those?), and the fragrance family it pointed me toward was one of my favorites.
I still like a little of everything (hence the need to dabble in subscription services instead of continuing to buy full bottles), so it was nice that it didn't limit what I could see even after I took the quiz (other than fragrances for men). It does show recommendations based on your answers, though.
You can sign up for a subscription for one perfume ($16.95/month), two perfumes ($27.00), or three perfumes ($37.00) per month.

It recommends fragrances you might like based on your quiz results. You can retake the quiz if you want something new and different for an event or season.

You can choose your perfumes and set up a queue that covers more than a year.

They have 700+ fragrances, so you'll never get bored trying them. I feel like a kid in a candy store when I scroll through all the possibilities, and I've been tempted to upgrade my subscription to three fragrances/month more than once. A week. More than once a week, okay? My budget is preventing me from doing that at the moment, but maybe I'll cave one day.

You can sometimes purchase the full size of a scent you like from them. I was a little disappointed that this wasn't available for every fragrance, but it's not a dealbreaker.

You get a case with your first order that you can pop your new fragrance into each month.

They also sell beauty items, like makeup, skincare, and deodorant.

You can switch your subscription, so you get perfumes once every two or three months.

Auto renews until you turn it off.

Free shipping in the United States. Subscribers in Canada have to pay $4.99 for shipping.

Premium pricing on some scents.

You get the fragrance of the month if you don't have anything in your queue.
Pros of Scentbird
Suitable for travel (I like to keep a Scentbird perfume sample in my purse).

The pricing is reasonable and competitive with similar brands.

Shipping was fast, and the perfume was well-packaged without being wasteful.

It's easy to set up your queue and then go in and alter it as desired throughout the year. I think it's fun to go in and move things around periodically.

You can skip up to three months at a time without canceling and then signing back up later.
Cons of Scentbird
You can't sign up for shipments every

two to three months

right off the bat; you'll have to go through the normal process of signing up for a monthly subscription and then change it in your account. That's kind of annoying. As much as I do love finding new fragrances, I don't really use them up fast enough to warrant a whole new travel size every month. I think having more control without the extra steps would be nice.

Though they have hundreds of options, they don't have

everything

you could ever hope for. I searched for a few perfumes on my list, and they didn't have them.

Some fragrances cost more than the listed subscription price because they're considered premium scents. I get why, but it's still a bummer to sign up for one thing and find out a lot of the perfumes you want to try cost more than the monthly subscription price.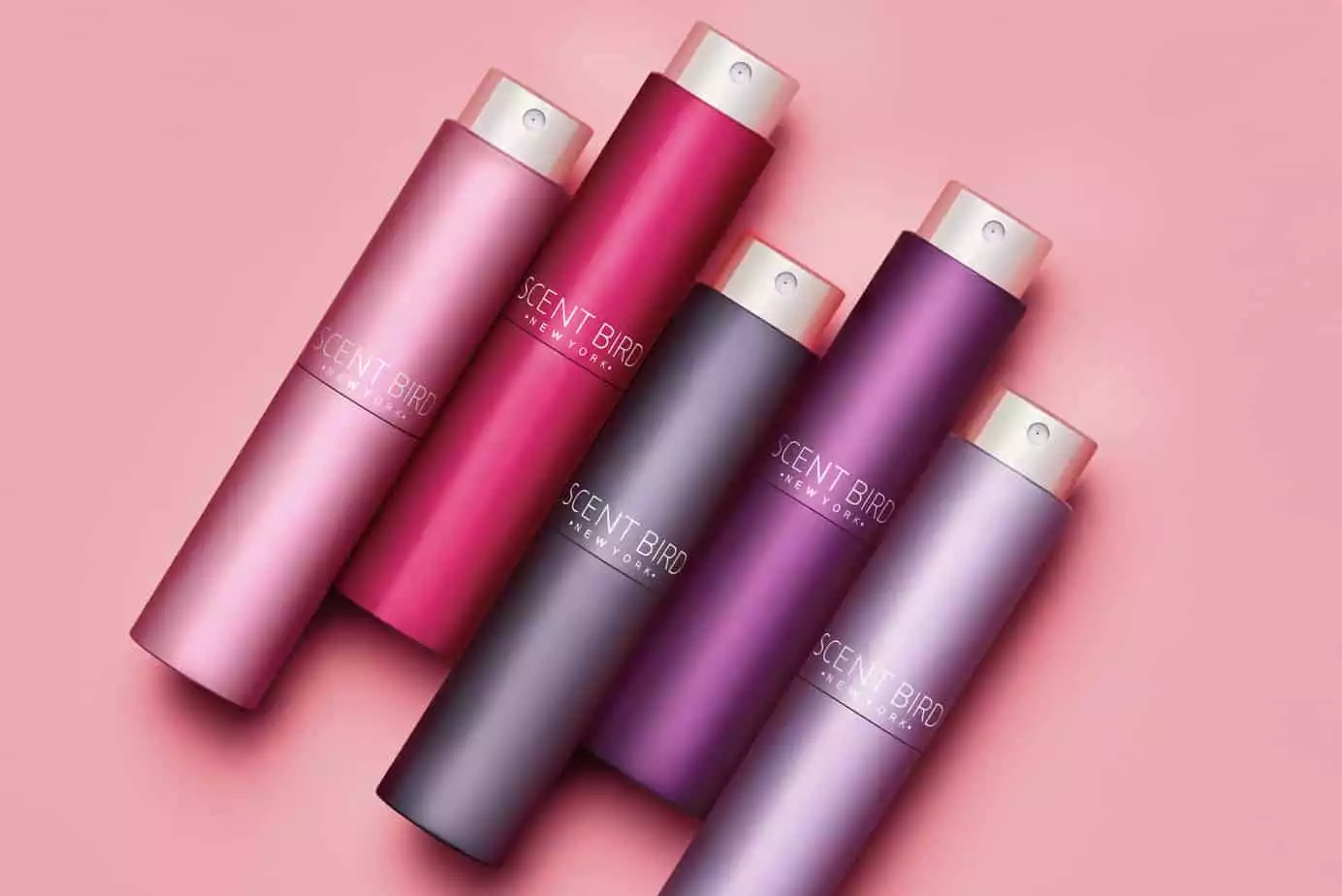 Monthly Perfume Subscription Box | Scentbird
Discover the latest perfumes and colognes at Scentbird. Date perfumes before marrying them. Explore over 500 designer fragrances.
Get Started
We earn a commission if you click this link and make a purchase at no additional cost to you.
Key Features of Fragrance.net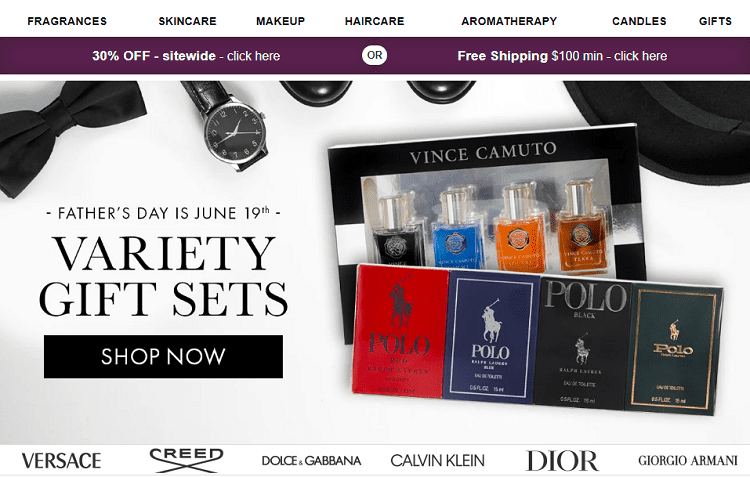 Fragrance.net doesn't excite me from the get-go like Scentbird does. When I visit Scentbird, I feel like there's a world of fragrant possibilities before me. I can't wait to try as many perfumes as I can (sometimes more than one at a time because I'm crazy like that and can't help myself).
When I get to Fragrance.net, it feels dated. I realize I'm a little more skeptical about the age of their perfume (I'd say it's subconscious, but I'm aware of it once I dig into what it is that's bugging me about their service).
I love that they sell discounted full bottles and the testers are a steal. Still, that enthusiasm doesn't carry over when I'm looking at a fragrance subscription that costs about the same as they do anywhere else.
Fragrance.net is more than a fragrance subscription service, but for the sake of this article, let's look at the key features of their subscription option, Purpl Lux, first:
You get 0.27 oz (8ml) of fragrance each month, which is pretty standard.

You choose your fragrances, which I appreciate because I have a long list of scents I want to try.

Premium pricing on some scents will cost $5.00 to $20.00 more than the regular subscription price (they're clearly marked, so you'll see them when you add these to your queue).

You can choose from men's and women's fragrances each month without changing your subscription, which I do love because I don't really need a new 30-day supply every month. My husband rarely switches up his cologne (he's rotated between the same three for years). It's nice to give myself a break and surprise him with something new to try now and then.

Free shipping

If you don't have a fragrance in your queue, you'll get a repeat of the scent you received the last time. I have mixed feelings about this, as someone who likes a lot of variety. I would almost never use a second one of the same fragrance and would end up giving it away. However, I'm less likely to forget to update my queue if I dislike a scent than if I like it, so at least I'd get a good one to share.

You can choose between an annual subscription ($9.95/month, paid up front) or a monthly subscription ($14.95 each month after a discounted $6.95 first month).

You can buy full bottles at a discount, with or without a subscription, and often get free shipping.
Key Features of Fragrance.net as a Whole
If you're interested in Fragrance.net as a whole and you're not zeroing in on their subscriptions, here are a few things to know:
You can get discounted perfumes in various sizes. They even include tester bottles for a deep discount (like a 6.7 oz. bottle of CK One for $27.71). This is one of my favorite things about Fragrance.net and what's made me shop with them several times over the years.

Frequent sales where you can save even more.

In addition to fragrances, they sell skincare, makeup, hair care, aromatherapy, candles, and other gifts. Still, I can't comment on their quality since I've only purchased fragrances from them.

Free shipping

The option to buy a small 0.17 oz. samples of fragrances. These are single purchases outside the subscription model, much smaller than what you would get if you signed up for Purpl Lux. As a bit of a control freak, I do like the ability to sample smaller sizes before even committing a fragrance to a 30-day-trial slot in a subscription. However, depending on the scent you want, you might just be able to pop into Sephora and ask for a free sample instead.

Over 500 fragrances to choose from.
Pros of Fragrance.net
Free shipping (sometimes there are minimums, but not always)

Frequent sales on store items

Has all sizes available, from a 0.17 oz. sample to full, value-size bottles.

Allows you to choose your own fragrances in their subscription service, Purpl Lux

The subscription price is lower than most if you pay upfront for the year and on par with others if you stick with a monthly subscription.

Send you something you already showed interest in (the previous month's order) if you don't have anything in your queue

You get a case every month.
Cons of Fragrance.net
Premium upcharges on subscriptions can get expensive (though you have a choice not to select premium fragrances).

Some may find the monthly case for the fragrance to be wasteful. I don't personally see it as a con, though, because I don't use my 30-day supply up in 30 consecutive days.

You can only choose one scent per month.

There's no quiz to take that helps you narrow down your favorite fragrance family or notes. You'll either need to research the options presented when you sign up or have a wishlist ready.
Alternatives to Consider
If you're not sold on Scentbird or Fragrance.net/Purpl Lux, here are some other options to consider: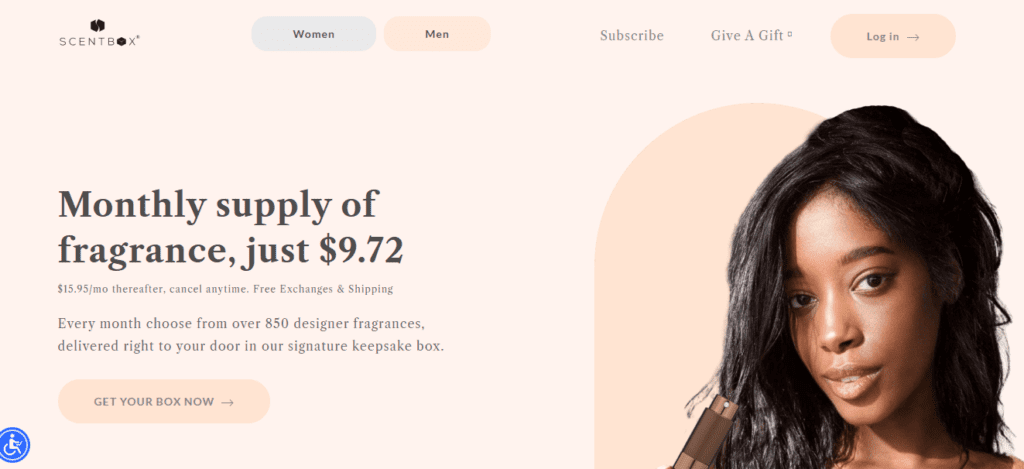 ScentBox is similar to Scentbird and gives me the confidence that I'll find something I like there. I know this is psychological and based on the calming neutrals and clean layout of the easy-to-navigate site.
I love that they include an atomizer case each month, which is one of the things that bugs me about Scentbird–you have to pay extra for more of those after the first month.
If you use up your perfume every month, not getting another one with each shipment is no problem. If you rotate through your fragrances, though, it's a little annoying when they're not ready to go all the time.
Scentbox starts at $15.95/month and allows you to exchange scents you don't like. You'll be able to choose which fragrances you get, and there are over 850 to choose from.
Instead of a subscription where you choose from one, two, or three perfumes and then pay a little extra if you choose a premium fragrance, ScentBox has tiered subscriptions.
You can still choose one, two, or three scents per month, but you'll need to decide whether you want access to standard, premium, or platinum scents. Each tier costs a little more than the one before it. You'll get a discount on the first month.
Pinrose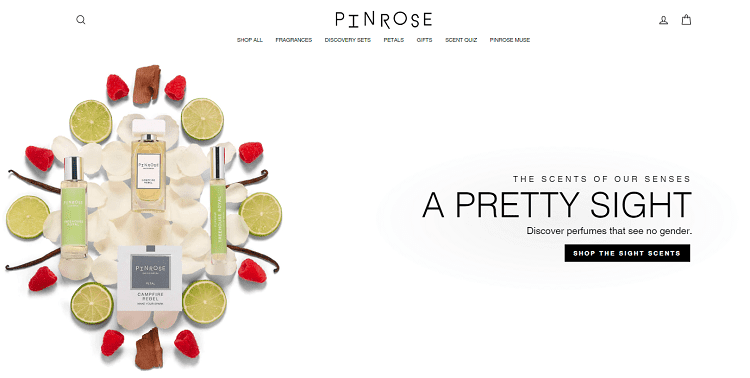 Pinrose doesn't have a huge variety of perfumes to choose from, but you can take a quiz, and it'll match you up with the perfect one. The quiz is fun and unusual. You don't have to know anything about perfume families or notes to answer the questions.
I thought Pinrose was a fun site to try, and I have no doubt their recommendation would be perfect for me. There are several others I want to try, too.
I love how easy it is to look at a page with its scents and know precisely the vibe you can expect from each one. Their images are perfect, making finding what you're looking for there feel effortless.
Dossier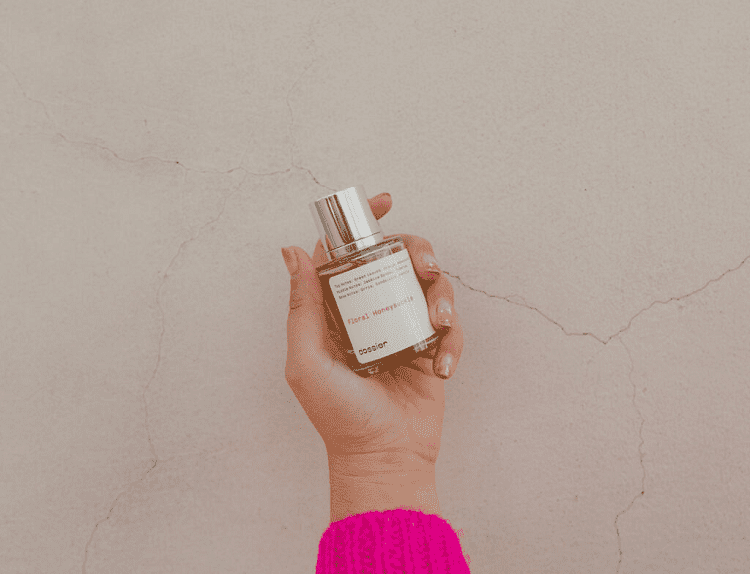 Dossier isn't a subscription service. They sell full-size bottles of perfumes inspired by designer fragrances. You can expect to pay less here than you would for authentic designer perfumes and colognes (around $29.95 to $69.95). They're vegan, cruelty-free, and clean.
Like some of the subscription services (and Pinrose), you get to take a quiz if you're not sure which fragrance is right for you. I didn't really like that I had to give my email address to access my results, though.
Once I got past that, the recommendations were pretty good. I wouldn't go for the first one they presented (inspired by Gucci Bloom). Still, some of the other recommendations were inspired by perfumes I've been meaning to try.
Dossier does something I love (and it helps them out, too, because you're more likely to buy more than one fragrance!). On the scent's page, you'll see layering suggestions.
So you may pair their Woody Sandalwood with Ambery Saffron or Powdery Coconut to create your own signature fragrance.
Sometimes, I want to layer fragrances, but I'm worried they'll clash, or I'll think they smell great but will be unwittingly assaulting everyone else's senses. With these suggestions, at least you get one more vote of confidence before you go out in the world with a combination of notes a perfumer didn't pair together in one bottle.
ScentSplit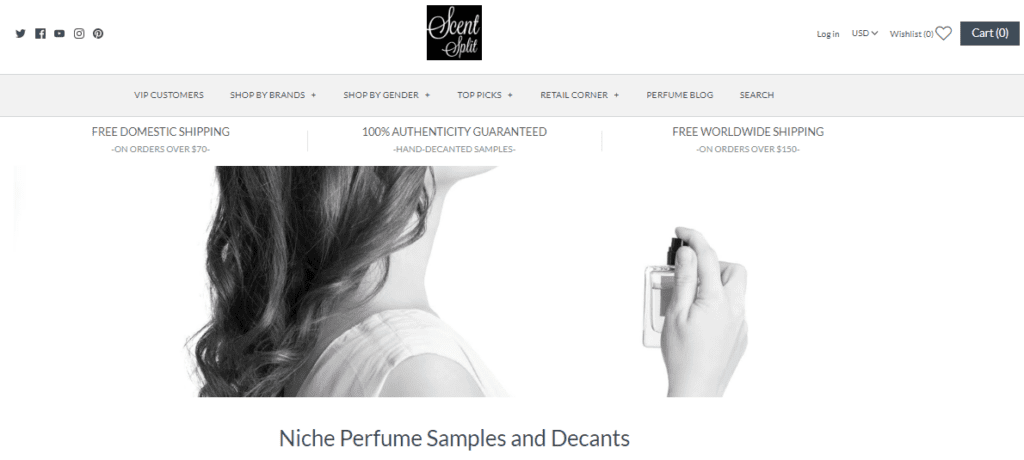 At ScentSplit, you can order samples (from 1ml to 9ml, slightly larger than the Scentbird and Fragrance.net offerings) of the designer and niche fragrances you're interested in. I've used them several times and have never questioned whether my perfume was legit.
This isn't a subscription, so you can go in and order as many as you'd like, whenever you want. There's no quiz to take. You can browse and get recommendations based on the fragrances you're interested in. Still, you should know what you're looking for before you start.
Sometimes, that's what I prefer. It's kind of like a curbside pick-up. I'm not there to hang out, stroll through the aisles, and let the store tell me what I need (Target, I'm looking at you). I know what I want and want to order it, trust that it'll be delivered in time, and go on with my life.
You'll have a choice between several sizes (and price points). Shipping has always been fast, and I've never doubted that these were authentic fragrances. They also sell full bottles.
Olfactif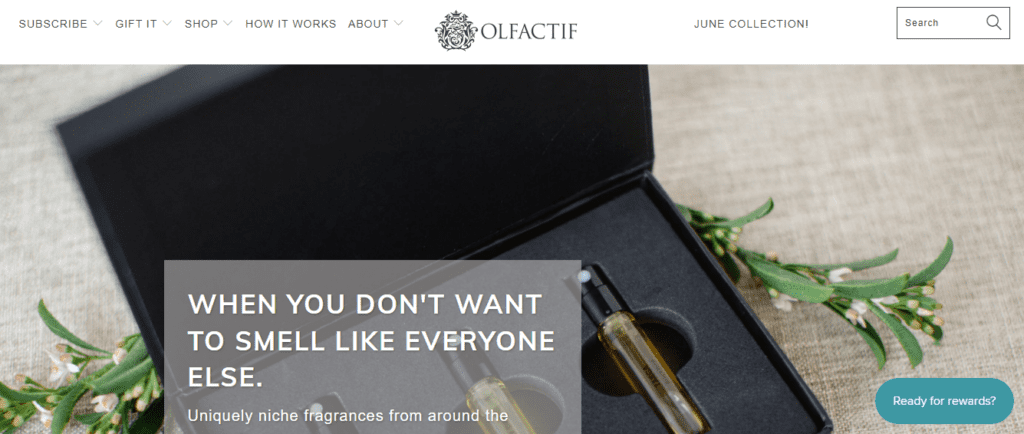 Olfactif is for the person who loves to wear fragrances no one around them is likely to have–and for the person who likes to leave things up to chance. I feel like you need to have an adventurous streak to go this way–and plenty of people do, myself included.
You can pick up a monthly subscription or go with a three-month, six-month, or 12-month plan. The whole process is straightforward because you don't have to go in and choose scents or let them know what you like. They just send you what they like that month; you can love it or hate it.
You can choose three niche (perfume or cologne monthly picks) or six (perfume and cologne picks) fragrances with Olfactif. Still, the catch is that they choose them for you.
These vials are smaller than average–you'll get enough to try them out 15 to 20 times rather than a whole month. Though I like the concept of the 30-day travel sizes most services have, I wish more of them offered this size. I don't need a month to know if I love or hate a perfume.
Once you've found the scent you love, you can purchase a full bottle at a discount.

Perfume.com reminds me a lot of Fragrance.net at first glance, but they're very different. Here, you'll need to choose whether you want to subscribe to fragrances for men or women.
When choosing your fragrances, you don't get the 500+ choices you may get with other options. However, you will see some popular, recognizable perfumes or colognes that may be on your list of fragrances you'd like to try.
Subscriptions are $14.95/month, but you'll get a discount on the first month. At this time, it's $7.47 for the first month. One major downside is that you don't get access to your queue–or a chance to reorganize it–before you check out.
This process was the closest to feeling like a pushy salesperson out of all of the options, but that doesn't necessarily mean you shouldn't try them out. It's just not my ideal experience.
Once you show interest by clicking the "Join the Club" button, they want to know if you just want to go ahead and subscribe/pay without choosing fragrances or if you'd like to find a few you're interested in.
After you've chosen a few, you're directed to the checkout. Still, there's no indication of what you'll get in the mail. The fragrances you've chosen get put into a queue, but you won't know what you're getting or when.
I wish you could see more before the checkout process is complete.
FAQs
If you still have questions regarding which one's best for you regarding Scentbird vs. Fragrance.net, here are a few of the most frequently asked questions. They might help you make your final decision.
Question: Does FragranceNet Sell Fake Perfume?
Answer: My experience with them has always been fine, but I haven't ordered from them in a while. They've had a reputation for being trustworthy over the years. However, some of the newer reviews at TrustIndex and the Better Business Bureau are concerning. I wouldn't feel right vouching for them 100 percent without mentioning these. I would still order from them again, though.
Question: Is Scentbird Authentic Perfume?
Answer: Yes, Scentbird perfumes are authentic.
Question: Are FragranceNet Perfumes Legit?
Answer: I always thought they were, though sometimes I wondered whether they were near or past the expiration date because they weren't as strong as I anticipated, or the notes smelled a bit muddled.
They still generally smelled like what I expected them to, though. Some of the perfumes I ordered were discontinued, so that may have been why the notes were muddled, too.
My experiences with FragranceNet were always good enough for me to believe I got the legit perfumes I ordered.
Reading others' more recent reviews (mentioned in a Q&A above) is causing me to be less confident in them. I'm still hesitant to say the perfumes they send are not authentic, though, and would order again (with caution–a single perfume, at first) to see for myself.
Question: Do You Get to Pick Your Scents on Scentbird?
Answer: Yes, you do get to pick your scents on Scentbird. It's exciting to set up your queue with the perfume you want each month, several months out!
Question: Can You Refill Scentbird Bottles?
Answer: You don't refill the glass bottles themselves, but refill the case they send you with your new fragrance each month. 
Conclusion: Where Should You Shop for Your Next Fragrance?
I think Scentbird and Fragrance.net both have a lot of value. I slightly prefer Scentbird because there are more options, even though they don't send a new case each month and cost a little more. They also have more to choose from, but it's not an extreme gap.
It makes sense to go with Fragrance.net if you want to take advantage of the annual subscription at Fragrance.net and take advantage of the savings).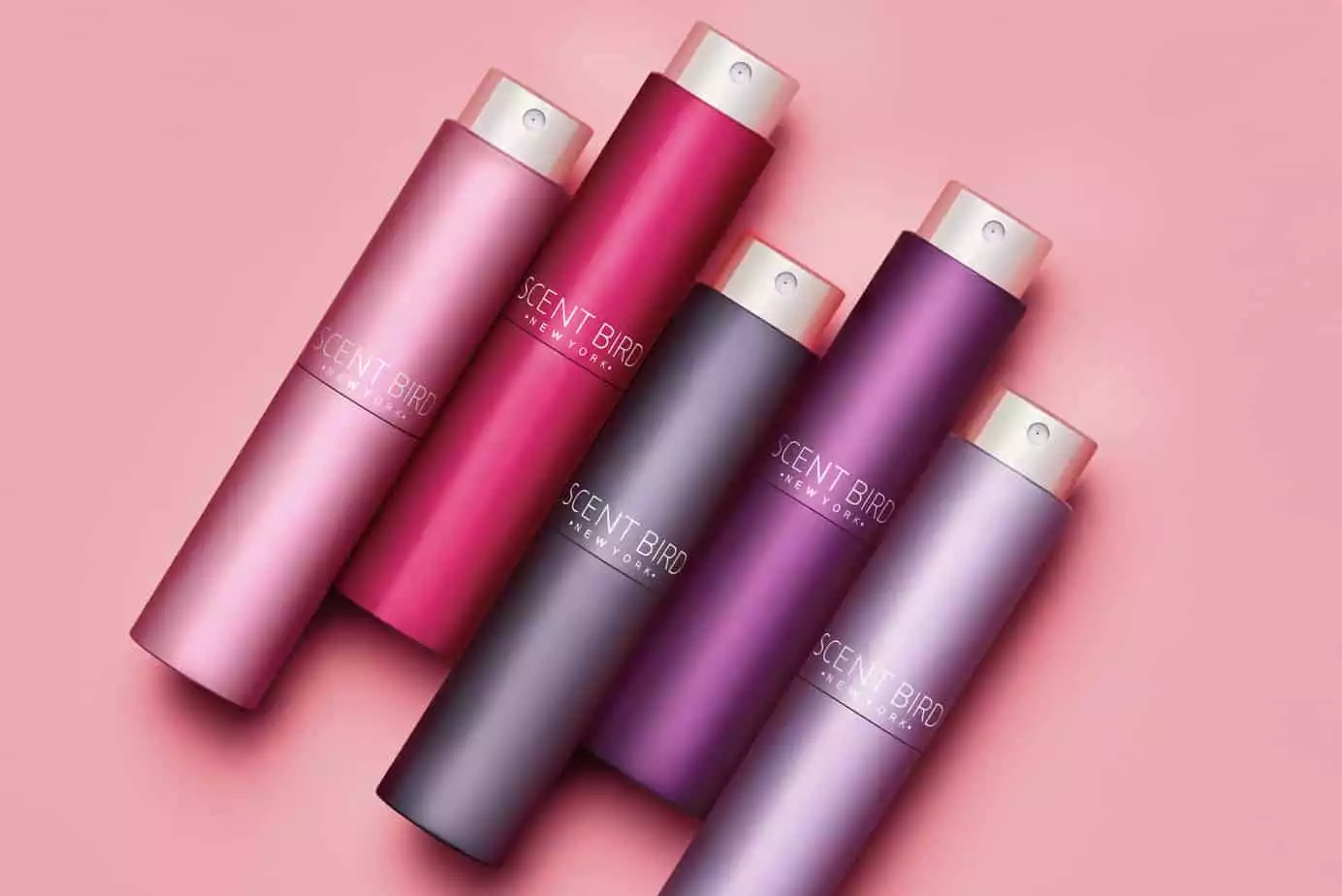 Monthly Perfume Subscription Box | Scentbird
Discover the latest perfumes and colognes at Scentbird. Date perfumes before marrying them. Explore over 500 designer fragrances.
Get Started
We earn a commission if you click this link and make a purchase at no additional cost to you.
Recommended Reads: