Latest posts by Erin Jamieson
(see all)
Gone are the days when brides had to flip through catalogs or browse stores in search of everything they needed for their upcoming wedding. Now, some of the best bride subscription boxes are making preparing for the wedding less stressful and more fun. But are these relatively new bride subscription boxes worth it?
Subscription boxes have been popular for a while in the United States, from food delivery kits like Green Chef to fashion boxes like Stitch Fix. And while the leading seller of subscription boxes is meal kits, fashion boxes aren't far behind.
Bride boxes may be something you've never heard of. And it turns out they may be the newest trend. One bride subscription box, Miss to Mrs, celebrated a milestone of 500,000 followers on Instagram. Already, they've attracted over 12,000 more followers.
But the wedding subscription company didn't just celebrate. They also posted themes for phone screens and more. With photos of smiling couples and unique themes, it's clear that the company has a loyal following.
But Miss to Mrs. isn't your only option. Now, over a dozen bridal boxes–and more– are vying for stressed or busy brides in need of advice, organization, or just a little TLC. But not all bride subscription boxes are equal.
In this article, I'll tell you what you need to know about bride subscription boxes and point you to the 5 best ones to make your wedding planning more enjoyable.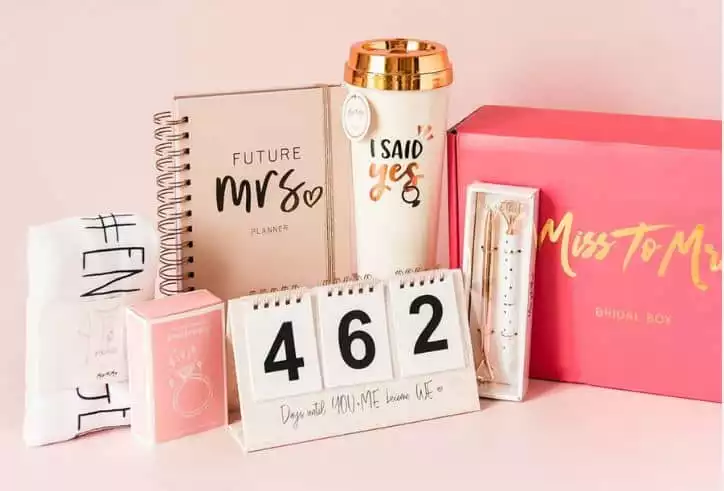 Are Subscription Boxes Good?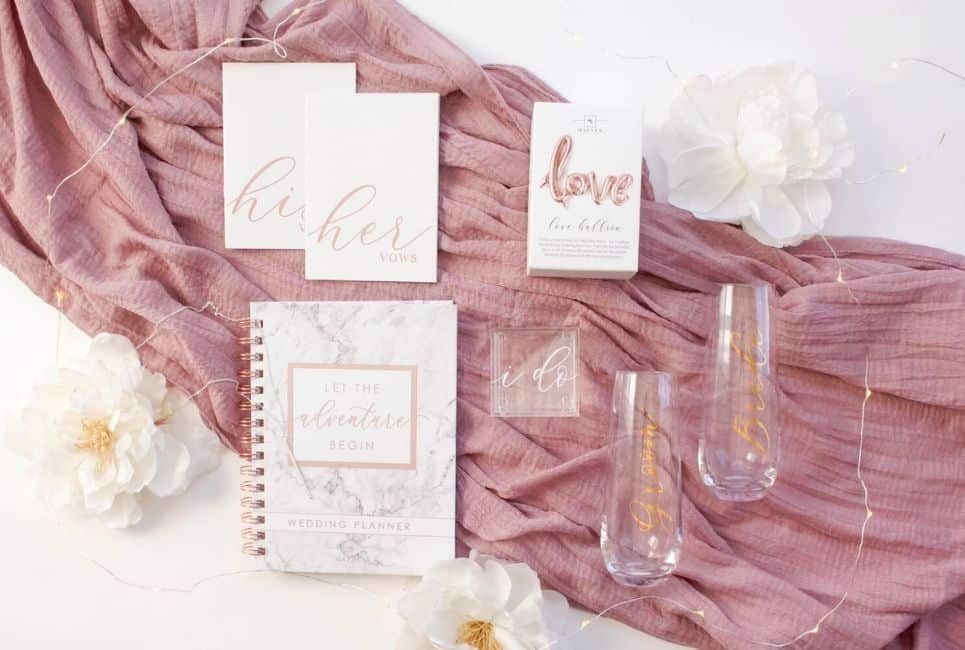 Before you even consider signing up for a bride subscription box, I want to discuss subscription boxes in general. Subscription boxes are an excellent innovation that allows consumers to discover new products, conveniently. The very best subscription boxes can save people time and work as excellent gifts. But that doesn't mean that all subscription boxes are worthwhile– or a great option for everyone.
How Do Subscription Boxes Make Money?
Subscription boxes usually charge a monthly fee, while some allow you to sign up for annual or semi-annual plans. Depending on your subscription, you'll receive boxes as frequently as weekly/ daily (meal kits) to once every few months. While many boxes claim you'll save money, usually that's compared to, for example, eating out. At the end of the day, you're paying for the service and convenience too, so expect to pay more than if you shopped yourself. Even companies buying wholesale don't make up this gap.
What Is a Good Subscription Box?
A good subscription box, generally speaking, provides excellent service and products. The biggest problem with some subscription services is often that customer service is lacking, or there aren't proper customer policies in place in case a mistake should happen. In other words: to find the best subscription boxes, search beyond the shiny marketing and look into if the company delivers on its promises.
What Is a Bridal Subscription Box?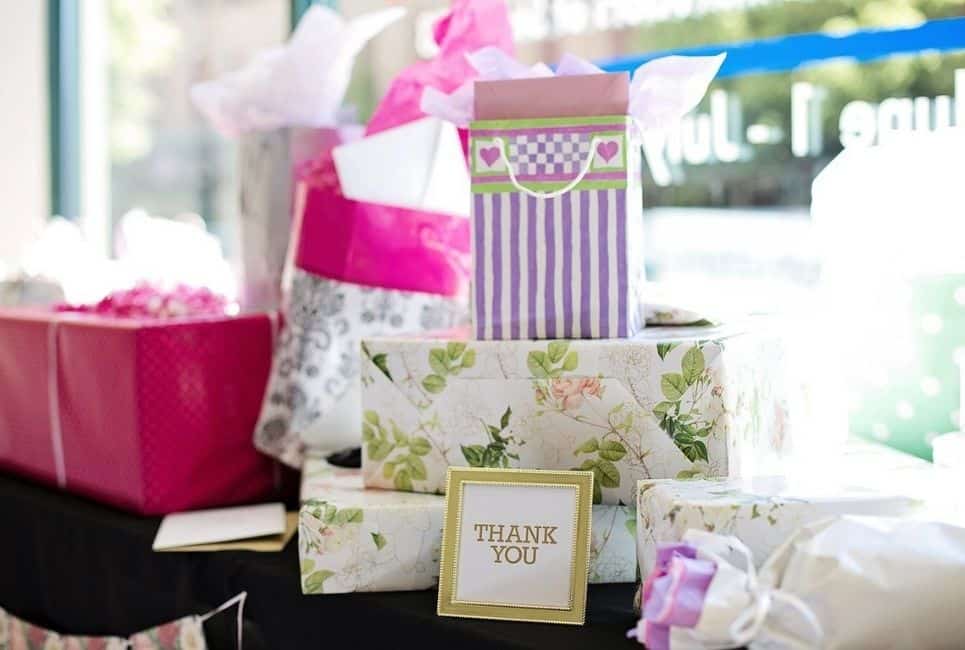 Enter a new type of subscription box. Bridal subscription services are not clearly defined- you'll find different kinds of bridal subscription services. But, broadly speaking, these boxes provide relaxation, organization, or other related products to help in advance of the wedding. Bridal subscription boxes sometimes overlap with beauty and fashion boxes.
Are Bridal Subscription Boxes Worth It?
Bridal subscription boxes are not too unlike many subscription boxes: some are worth it for brides, and some are not. The other issue is that it'll be worth it for some people and not others– there is not a one-size-fits-all answer. Bridal subscription boxes can bring joy and a bit of relaxation to brides on a tight schedule. They're convenient, and remind you to celebrate, or remind a bride-to-be close to you to celebrate. Wedding planning can be stressful, so for that alone, a box may be worthwhile.
At the same time, a bridal subscription box with poor customer service or products may actually add to stress– so it's important to pick one that's right for you or the bride-to-be. They also won't help you save money. While not a huge expense, it's something to keep in mind for tighter budgets.
How Do I Select the Best Bridal Subscription Box?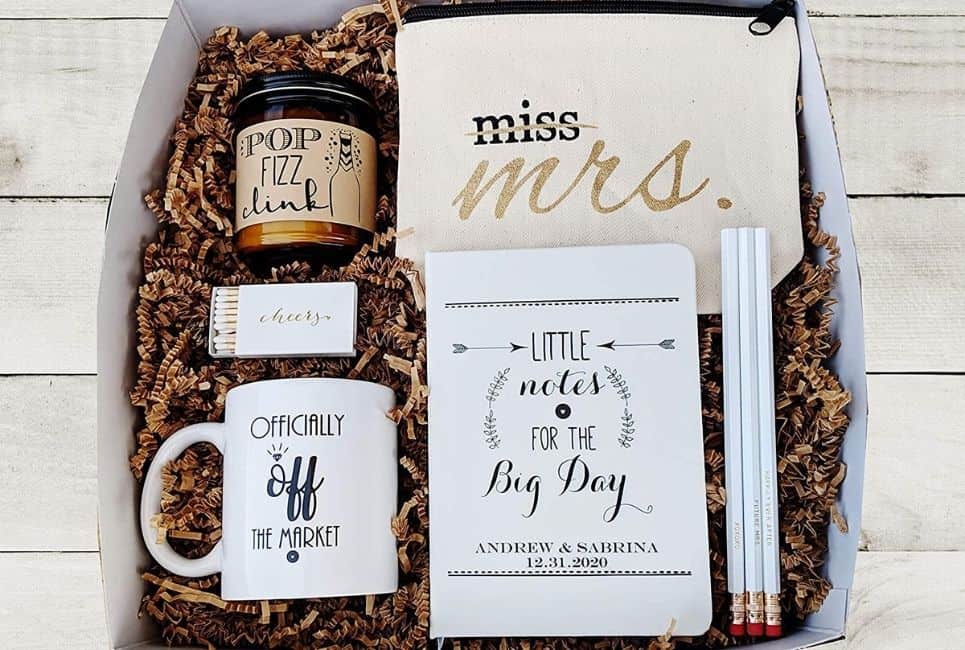 To select the best bridal subscription box, you need to look carefully at what products are being offered and their history of customer service. I prefer boxes that allow you to see either what you'll receive each month or offer looks at past boxes (preferably more than one). A few companies don't allow you to see any of the products offered beforehand. While part of the fun of a subscription is the element of surprise, I think it's important to see the products that have been offered in the past.
What Are the Different Types of Bridal Subscriptions?
Bridal box subscriptions, as I've previously stated, don't fit into one neat category. Some are more organizational-based, offering planners, checklists, and more. Others are beauty-based, offering a sampling of perfume or makeup or other samples to try out for your wedding day and other wedding-related events. Self-care kits are also common. The bulk of bridal subscription boxes, though, actually combine all of these concepts, so you'll get a little bit of everything.
What Are Some Red Flags to Look For?
The most important thing is that you understand red flags to look out for. During my research, I found many bride subscription boxes– but there's a reason my list is capped at just 5. While the subscription boxes left off this list are not all universally bad, the truth is that many bride subscription boxes have a history of concerning complaints and poor customer service. Your best bet is to check out independent consumer reviews on a site like The Knot, or, even better, see if the company has an official or unofficial Better Business Bureau rating.
That said, there are ways you can tell without this step, too. See if they have clear customer policies. Are there any policies in place for refunds? How are you billed? There should also be a clear way to contact the company. Finally, I am wary of boxes that don't show any past products or boxes that they've shipped.
Bride Subscription Boxes: My Picks
Here are my top 3 picks for the best bride subscription boxes available now. These subscription boxes have a history of consumer satisfaction, delivering on their products, and are fair options to consider. I've selected subscription boxes that fit slightly different needs and offer either useful or unique products to make wedding prep less stressful. I'll also tell you why I selected each one, and the important information you need to know before you subscribe.
Here are my picks, counting down to my number one choice.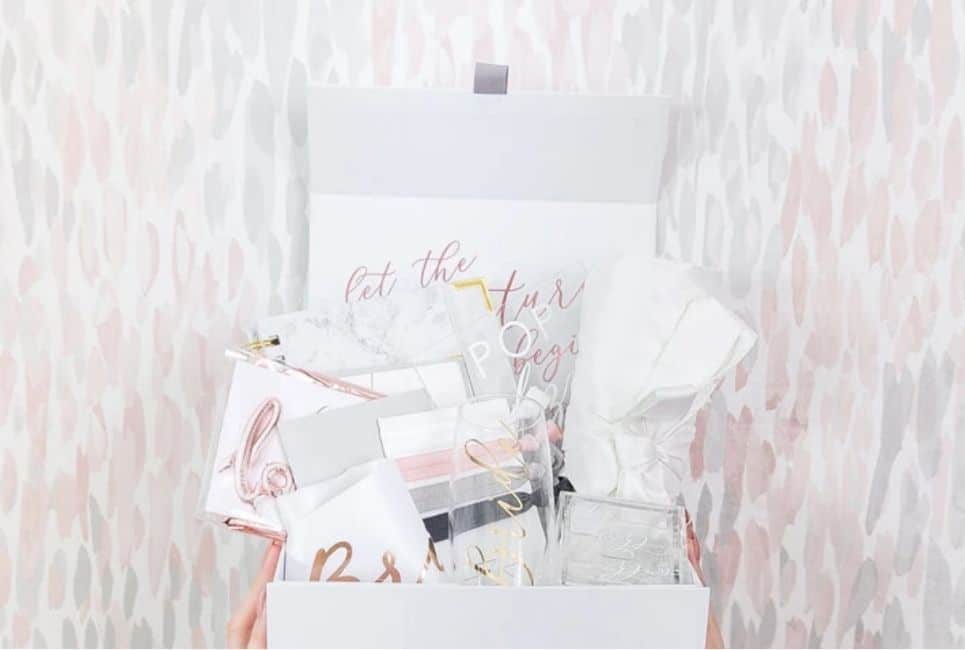 This luxury subscription box was featured in prominent outlets, including The New York Times, Cosmopolitan, and Popsugar. Self-described as a bridal luxury box, this box focuses on organizational materials, and stationary, but also little pieces of decor and even some accessories. The pleasing designs thoughtfully curated gifts, and customer reviews are all great reasons to consider the Maeven Bridal Box.
How Does It Work?
You sign up for yourself or give a subscription. They also do offer a one-time purchase, which includes a series of curated boxes. For a subscription, you'll take a short questionnaire that asks about your preferred payment method. You'll be asked for your shirt size, and you're set up to receive one box per month. You can either pay monthly or pay for up to two months at a time.
How Much Does It Cost?
Single/one-time purchases range from $34.95 to $95. The prices do not include free shipping.
What Comes in Each Box?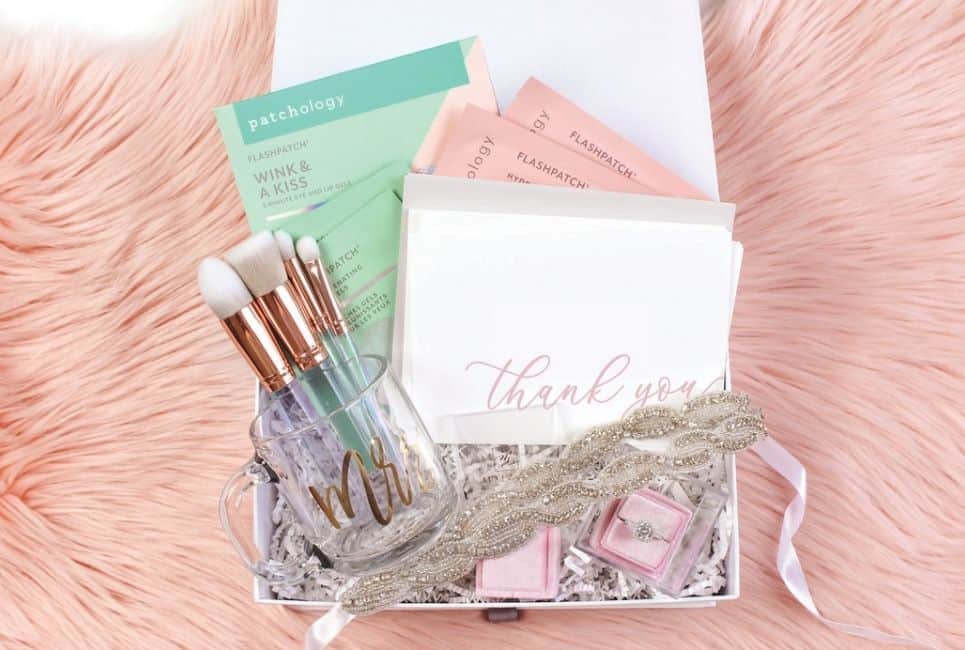 Boxes change from month to month, but everyone begins with the Signature Box. The Signature Box includes a weekly planner, two (bride and groom) champagne flutes, an acrylic ring box, vow books for the bride and groom, a silver bar necklace with a suede pouch, and a festive, rose-gold "love" balloon.
While you can't know for certain what will come in the next boxes, you can browse past boxes. There's a great variety, from skincare products to t-shirts and robes, jewelry, stationery, and planners. While each box has a loose theme, every box comes with a few different product types. You can expect around 5-6 products per box.
How do you cancel?
You can cancel your subscription one of two ways. You can either cancel anytime before receiving your next box (with no fees) or allow your subscription to automatically expire after 9 months.
How do I get started?
Interested? Make a one-time purchase here, or sign up for a subscription here. This is a good subscription for the average bride who wants a mix of items.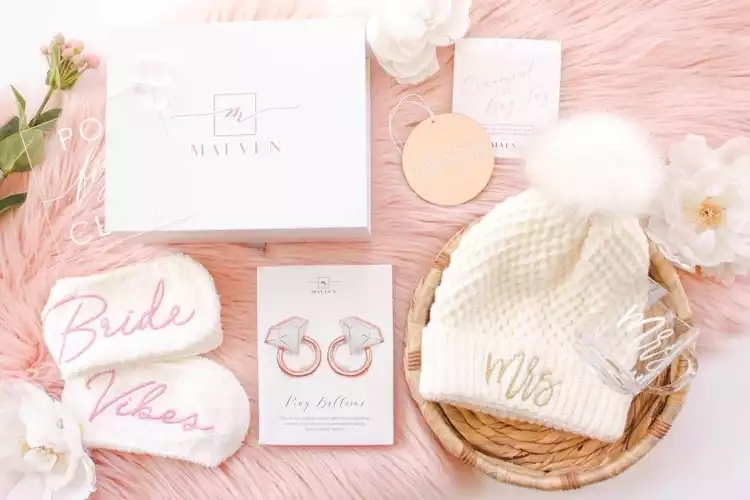 Bridal Box | Maeven Box
Maeven is the luxury subscription bridal box designed to help you celebrate and plan your wedding.
Check Price
We earn a commission if you click this link and make a purchase at no additional cost to you.
Runner Up: Future Mrs. Box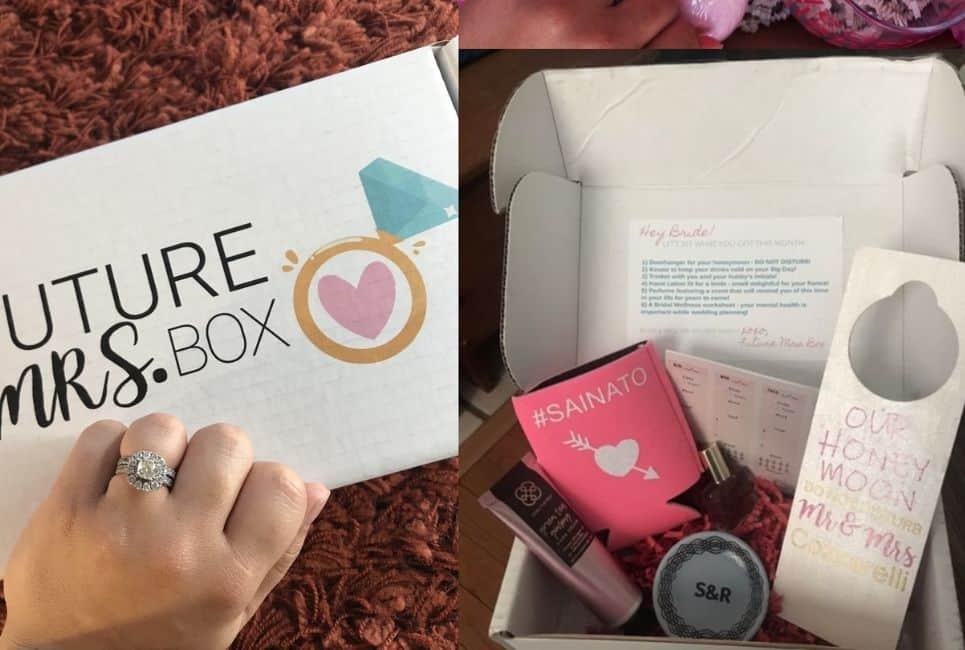 The Future Mrs. Box stands out from other bride subscription boxes in that it's more personalized. While other boxes ship thoughtful collections of wedding-related products, this bride box is meant to be catered to your individual needs. The box only has one filed, resolved complaint (Better Business Bureau) for three consecutive years and holds an unofficial A+ rating for customer service.
How Does It Work?
You can order a personalized subscription or shop at their store. Their store includes a sweater and several engagements and wedding-themed t-shirts. For subscriptions, you'll start by taking a personalized quiz.
You'll be asked for your name, email address and then get started with the quiz. You'll be asked about wedding style/ theme, wedding date, names and number of people in your bridal party, t-shirt size, robe size, and slipper size. It's important to note that they sadly only carry standard sizes. While it's not as personal as it could be, it's still a step above most bridal boxes and allows you to receive personalized robes, t-shirts, and more.
Once you complete the quiz, you'll be taken to the payment page. Your only option is to pay monthly; renewals are automatic from month to month.
They also have self-care boxes for bridesmaids and self-care boxes for brides.
How Much Does It Cost?
The personalized subscription boxes cost from $49.99 to $59.99 per month on sale. Almost all of their t-shirts retail for $22 to $25.
What Comes In Each Box?
Personalized boxes come with three personalized items (with you and or your spouse-to-be's last names), two beauty/health/ fitness wedding-related products, and a wedding fun sheet. Actual products vary from box to box but include products such as robes, nail polish, lotion, planning sheets, sunglasses, and more. Typically, you'll have one or two bigger items (such as a t-shirt) and smaller items to accompany it.
How Do You Cancel?
Once you order your first box, it cannot be refunded due to personalized items– otherwise, you're subject to a $75 fee. To avoid this, cancel a minimum of 48 hours before the 1st of the month. You can cancel at any time, so long as you follow these guidelines. To cancel you email them at [email protected].
How Do I get Started?
To get started, take the personalized quiz. From there, you'll give your payment information. As a whole, this is a nice pick if you really like personalized t-shirts, robes, and mugs– but does not include plus sizes.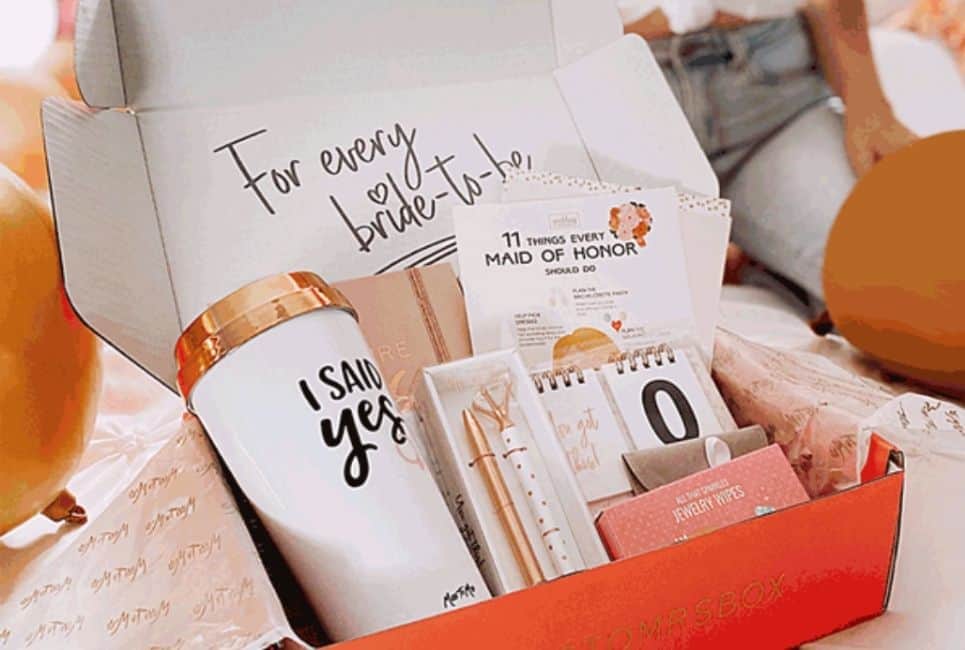 The top trending bridal box? Miss to Mrs. has gained national recognition and widespread popularity, on social media and off. This bridal box won the 2020 Bride's Best Overall Bridal Box, along with Couple's Choice awards for 2020 and 2021, and was a recipient of the Best of Wedding's awards in 2020 and 2021. If that isn't enough, this bridal box also holds an average of 4.5 out of 5 stars on TrustPilot based upon 5,580 customer reviews. So if you're on the fence about bridal subscriptions, I absolutely recommend starting here.
How Does It Work?
You can subscribe or send it as a gift. Based upon your wedding date and preferences, you can opt to receive boxes every month, once every two months, or once every three months. While other bridal boxes are focused on giving you playful accessories, this box is designed to help you plan your wedding.
How Much Does It Cost?
Prices vary from the shipping costs. They are shipped within two business days for most locations. Orders ship from New York and Ohio, and also are available for global shipping (with duties).
What Comes In Each Box?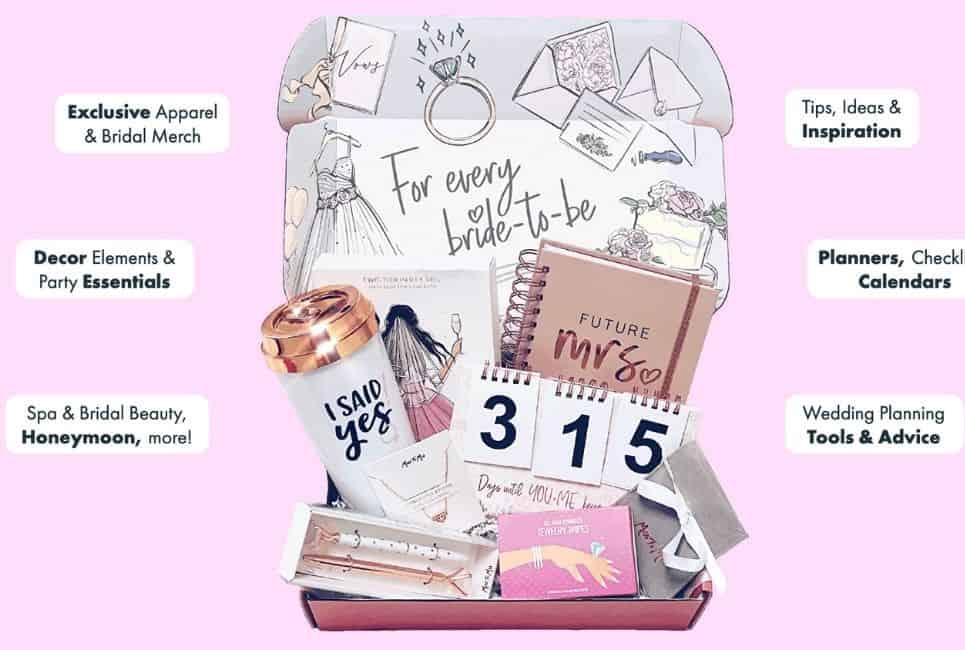 Each box ships with bridal merchandise centered around a specific theme. Those who commit to six months or more all start with the "Let's Plan This" box. This box includes starting your wedding plan and is meant to serve as guidance for your entire subscription and wedding planning experience. Your last box in your designated period will include content related to honeymoons and honeymoon planning.
If you opt for a nine-month plan, you will receive the following themes, in this order: planning (planning notebooks and decor), engagement swag (t-shirts, tote bags), workout items, self-care items, party accessories, makeup and hair products, wedding day essentials, and honeymoon/ romantic items.
Apparel includes robes, t-shirts, hats, and bags. Essentials may include planners, vow books, and checklists. For decor, except cake toppers, balloons, and banners. Beauty products range from necklaces to makeup and even tutorials.
How Do You Cancel?
You may cancel anytime, free of charge if you give 48 hours' notice before the next order. They have a 24-hour support team to process requests.
How Do I Get Started?
To get started, subscribe here and enter your wedding details. Or you can give a subscription here.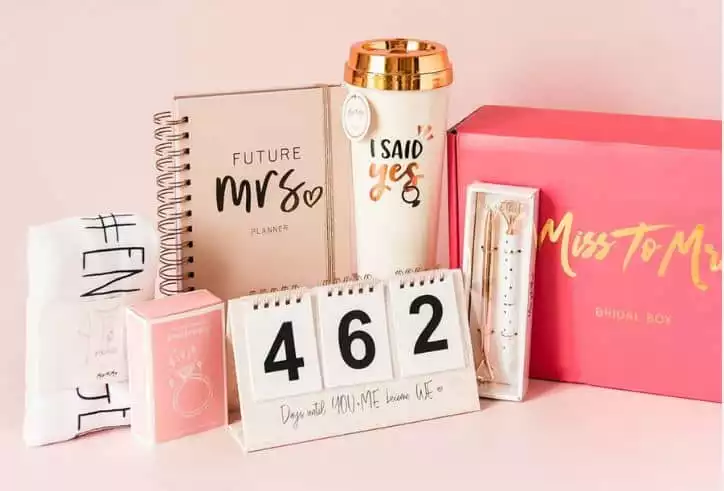 Frequently Asked Questions
Question: Who celebrates bride-to-be?
Answer: Bridal showers can be held by several people. The most common people to host a bridal shower include the maid of honor, close friends, and, occasionally, close family members. It really depends on the bridal party, as well as how involved the family is. Bridal shower attendants include close family and friends. 
Question: What are the 5 things a bride needs?
Answer: Every bride has different needs, for practical purposes. But of course, there's a tradition that includes five items. One is something old, one is something borrowed, one is something blue, and another is a "sixpence in your shoe." This is thought to bring good luck. 
Question: What questions should a wedding planner ask the bride?
Answer: Bride subscription boxes can be fun gifts or additions, but they don't make up for all wedding planning. If you do decide to hire a wedding planner, make sure they're doing their job professionally. A good wedding planner will start by asking for a budget and timeline. They will also ask about how involved you see them being in the planning process and if you have any non-negotiable factors. These are all important baseline questions before you get into specifics to see if you're a good fit, and ensure that you're staying within your vision for a time, budget and style. 
Final Thoughts
Bride subscription boxes are not must-haves, but they can make planning more fun. Always make sure you check out the company's reputation– I came across many bridal boxes that didn't fare well for customer service or overall quality.
An honorable mention goes to Blushing Bride Box. This bride subscription service includes beauty treats, party knick-knacks, venue decor, and fun good luck and advice kits. The downside? It's UK-based. They do ship to the US, but you'll have to pay extra.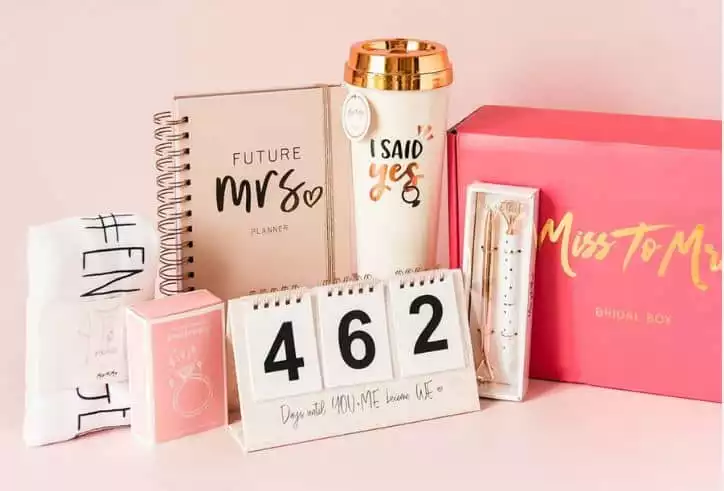 Further Read: