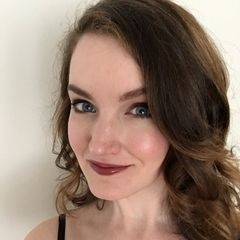 Latest posts by Crystal Schwanke
(see all)
I've been collecting perfume for longer than I'd like to admit (well before I was a beauty writer, and that's been almost 20 years), so when I discovered Scentbird–and then started tracking down the best Scentbird alternatives because I just had to–my life was changed.
That's only a slight exaggeration.
Seriously, though, now that perfume samples are more readily available through Scentbird and alternatives, you can:
Save so much money

Waste less product

Try all the fragrances your little heart desires

Dedicate a lot less time to finding the stores that have what you're looking for.
Long gone are the days of hoping the nearest department store has the perfume or cologne you want–and a tester available.
Long gone are the days of spritzing a fragrance on your wrist, wandering around the store, and then hoping you can decide whether to buy a whole bottle based on a few hours of wear time.
After years spent ordering samples from all over the internet, I'm excited to share the best Scentbird alternatives I've found.
Bottom Line Up Front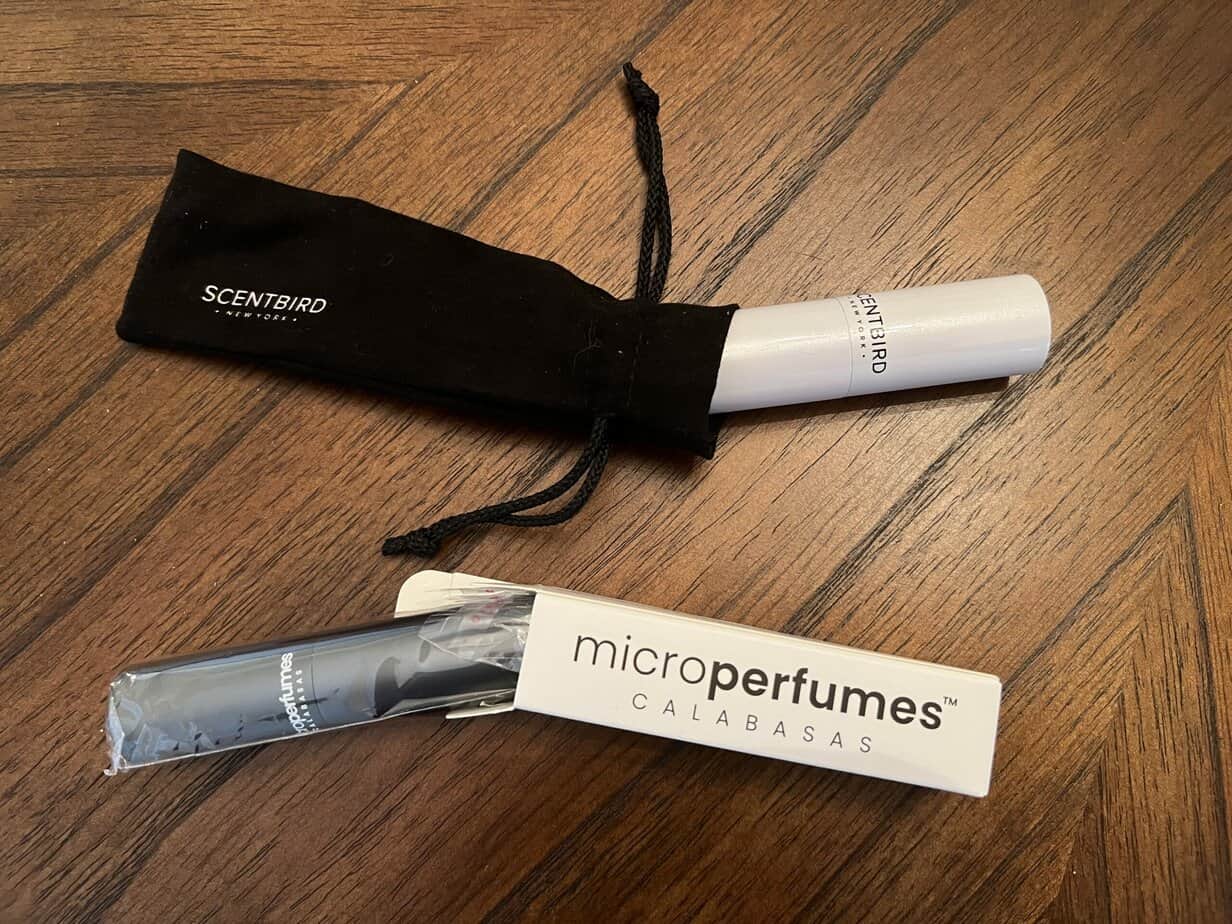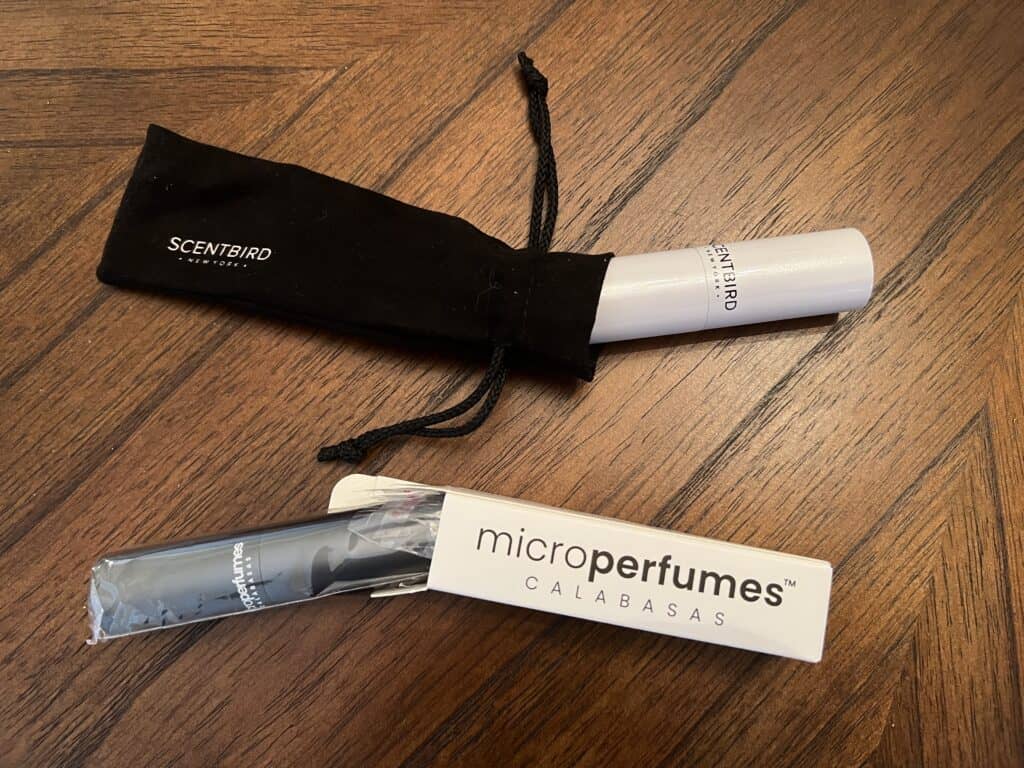 My top three best Scentbird alternatives are MicroPerfumes, Surrender to Chance, and Scent Box.
MicroPerfumes' prices are great, and I love their travel sprays with twist-up nozzles (similar to Scentbird's). You can go smaller than that or buy a full-size bottle, too. They have an expansive selection, and you don't have to sign up for a subscription if you don't want one.

Surrender to Chance is my other top pick because of the sheer number of options they have. I don't think I've ever looked for something they didn't have, including retro fragrances it's hard to get your hands on now. Their prices are fair, and you don't have to choose the same size for everything.

Scent Box is the most similar to Scentbird in price, selection, subscription options, and everything in between. If you like the general idea of Scentbird, but it doesn't work for you for some reason, take a peek at Scent Box.
A Quick Look at My Top Picks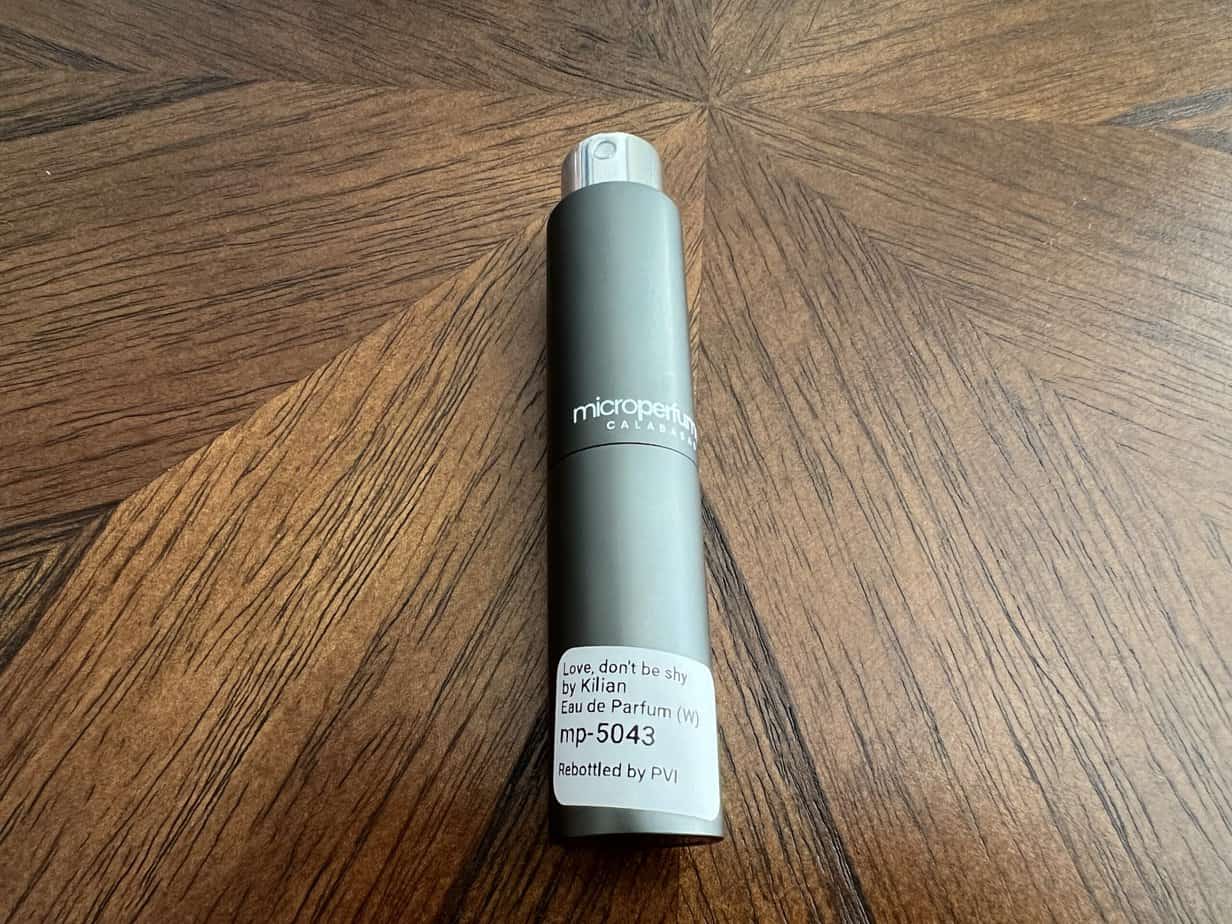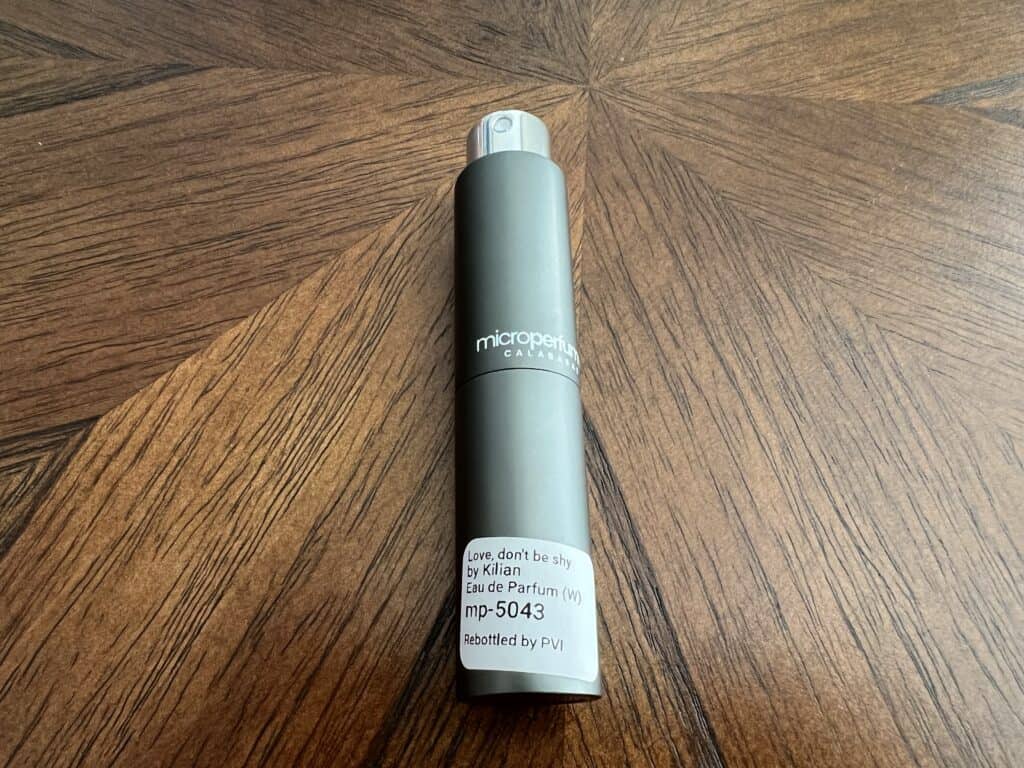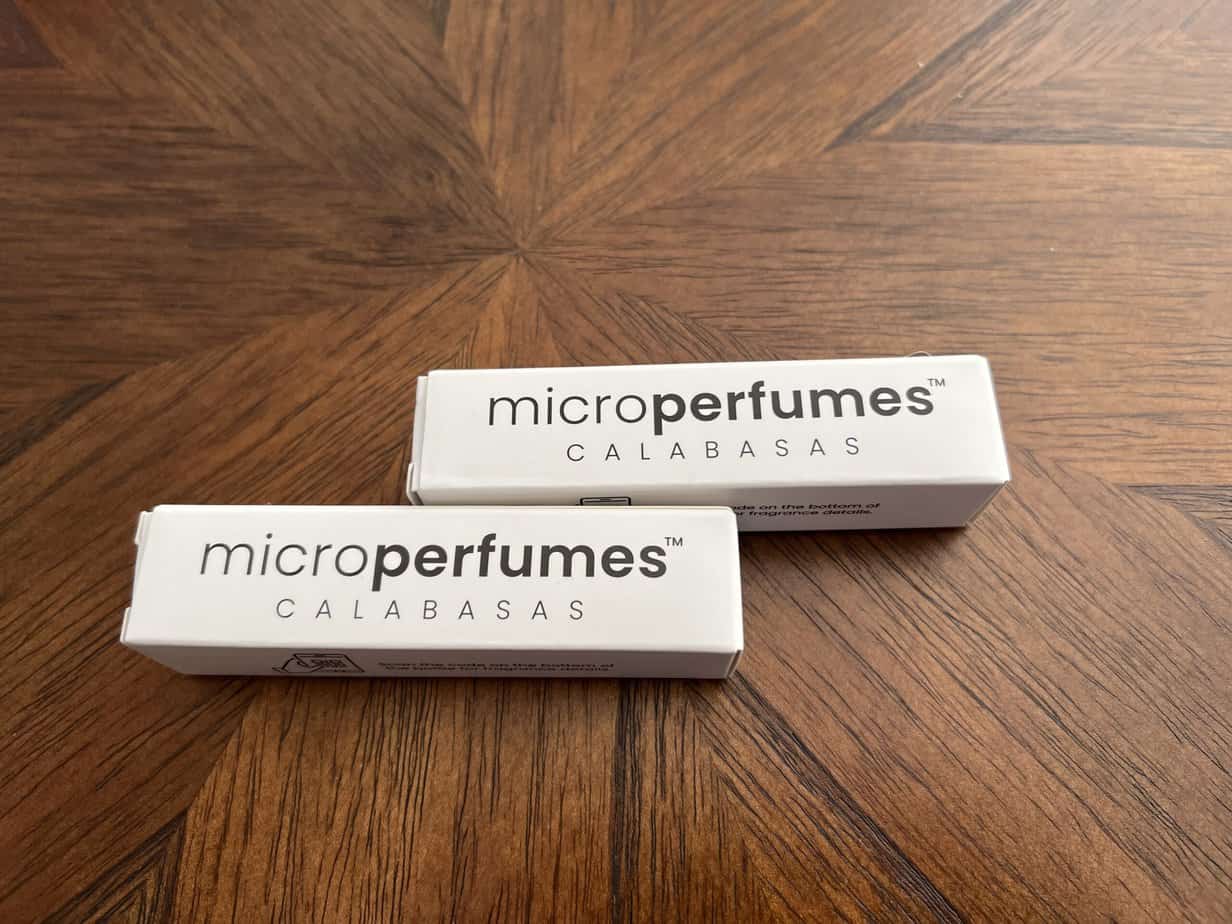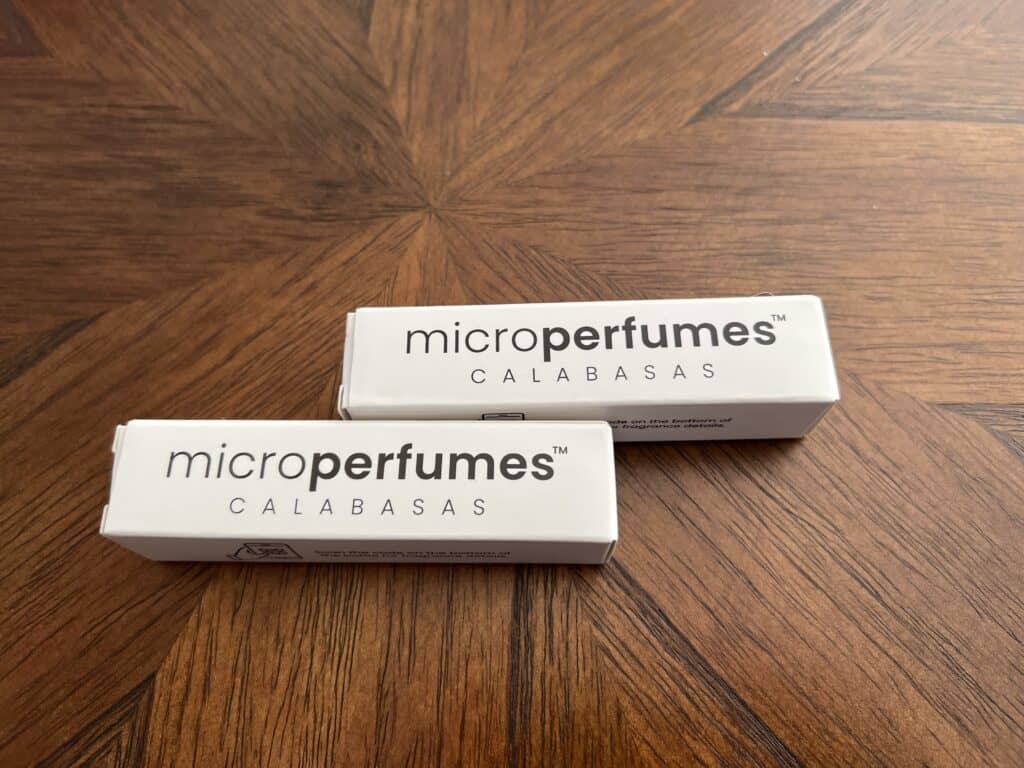 MicroPerfumes stands out across all categories. The selection is extensive, covering mainstream and niche perfumes and colognes.
The prices are reasonable, and different sizes are available. There's no subscription unless you want to set up a Subscribe & Save option for your favorite fragrance. And that well-made travel spray option I love so much? Yep, it's there, too (note that it holds slightly less than the Scentbird one).
Try Cheap Samples of Name Brands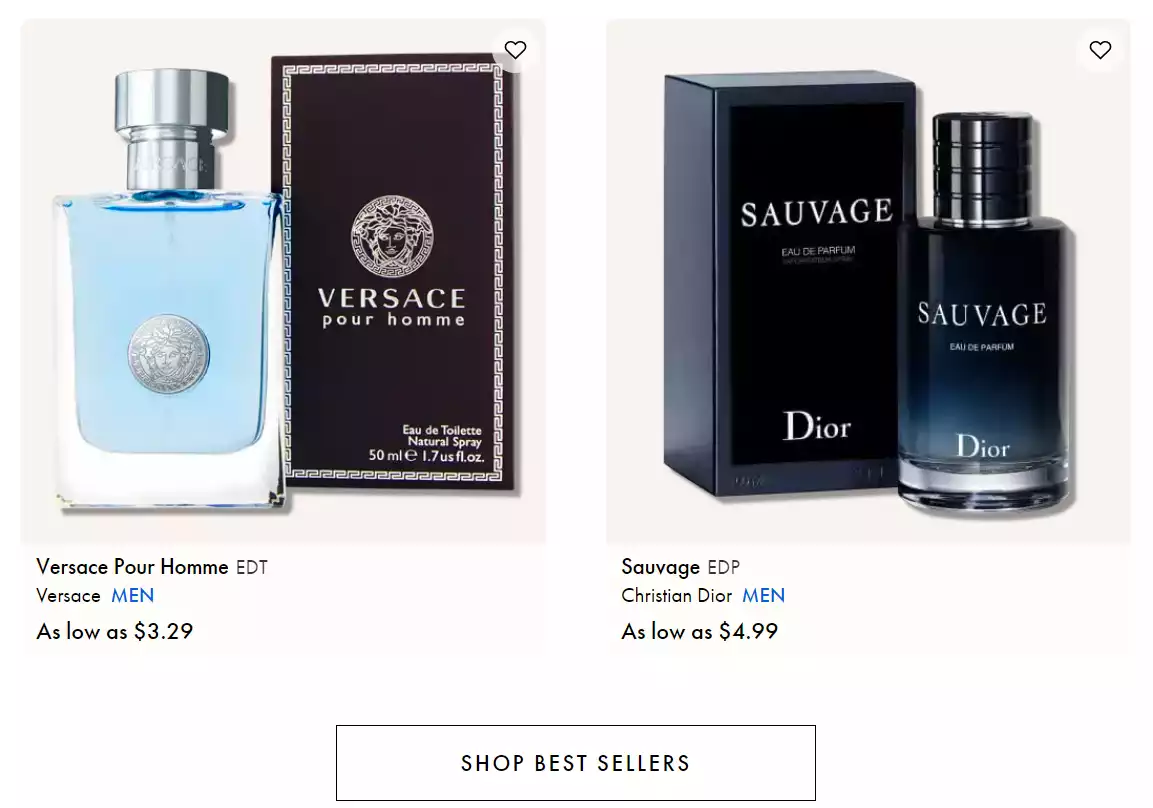 Why Try MicroPerfumes?
No need for surprises, try dozens of high-end name-brand perfumes for a fraction of the cost with sample vials. Quickly find your fragrance, no need for monthly subscriptions.
Sample them All & Save
We earn a commission if you click this link and make a purchase at no additional cost to you.
Scent Split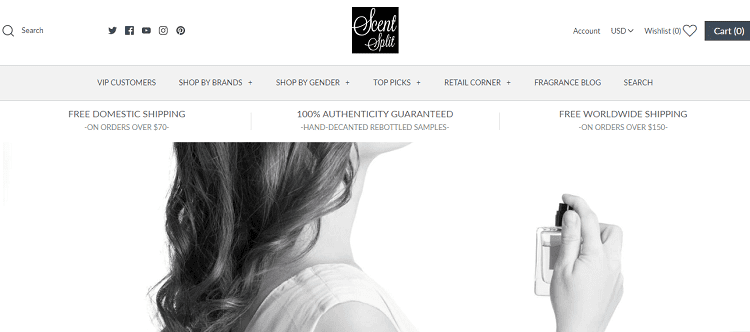 Want a tiny sample? Scent Split's got you covered. Want a larger one with a spray nozzle? Again, no problem. You can buy a full-size bottle there, too.
I like the option to spend $5.00 on a 1ml sample of perfume I'm not sure about vs. $16.95 or more for a 30-day supply as I would at Scentbird.
There's less crossover in the selection here than you might think. While Scentbird focuses more on mainstream fragrances, Scent Split is heavy on niche fragrances.
Surrender to Chance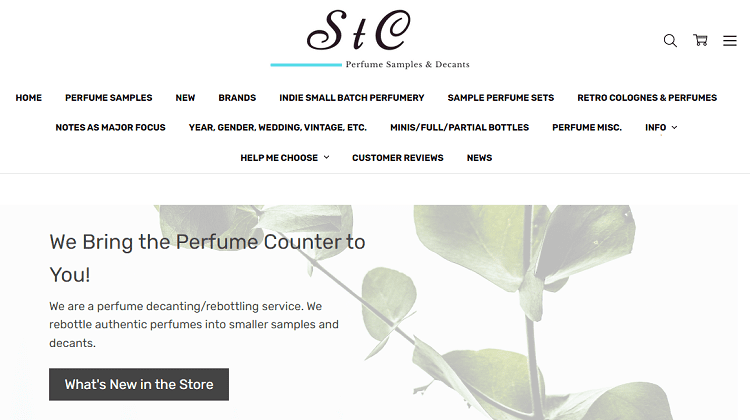 I haven't found a perfume sample store with more variety than Surrender to Chance. I could find samples of perfumes I couldn't find anywhere else, including some retro fragrances.
FragranceNet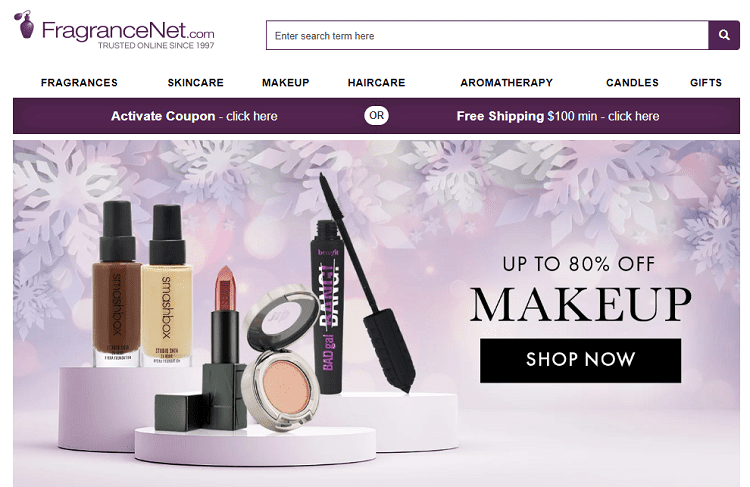 I've ordered from FragranceNet several times–most often full bottles–and they don't disappoint. The selection is perfect for the average perfume enthusiast, but there's even more for when you're ready to branch out. There's a subscription option, Purpl Lux.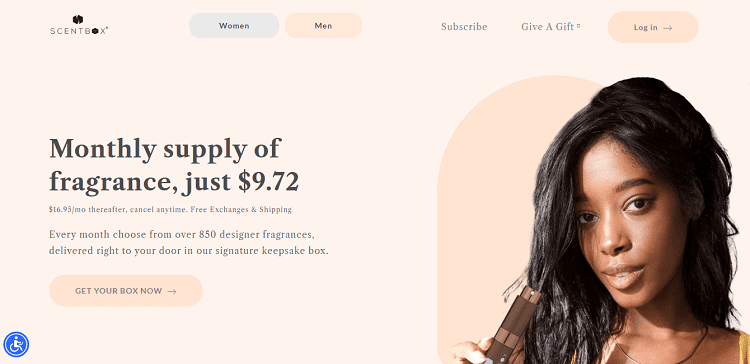 Scent Box is like Scentbird, meaning it's a subscription service where you can try a new fragrance every month (they have 850+ to choose from).
Instead of your subscription price changing each month, you can select a tier–Standard, Premium, or Platinum–and get one to three perfumes or colognes in each shipment. I love how many options you have at Scent Box.
The Perfumed Court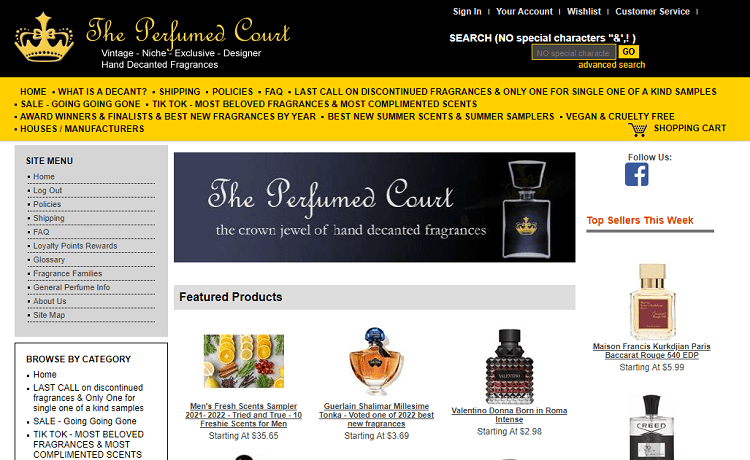 You won't be able to set up a subscription at The Perfumed Court, but you will find various fragrances and exciting ways to narrow things down until you find a few scents to sample (like the TikTok Most Beloved Fragrances section).
If you grab an 8 ml spray bottle of a fragrance, you'll have enough to try it for a month, but there are different sample sizes to choose from, all the way down to 1/2 ml.
How I Chose the Best Scentbird Alternatives
Some of my favorite things about Scentbird:
The travel spray bottle the fragrances come in

The price

The selection

How easy to navigate the site is

Suggested fragrances to try next
The not-so-great things about Scentbird:
It's a subscription, so I'll have to think about skipping months, refilling the queue, and/or canceling when I'm done.

The price isn't the same across the board; some fragrances cost more than others.

Sometimes I don't need a whole month's worth of product and just want to try a fragrance once or twice because I'm curious about it
I looked for options that struck a balance between the pros and cons of Scentbird. Perks were:
Different sample sizes

The twist-up spray travel bottles as an option

Reasonable prices

Good selection of perfumes and colognes to choose from
The Full Best Scentbird Alternatives Guide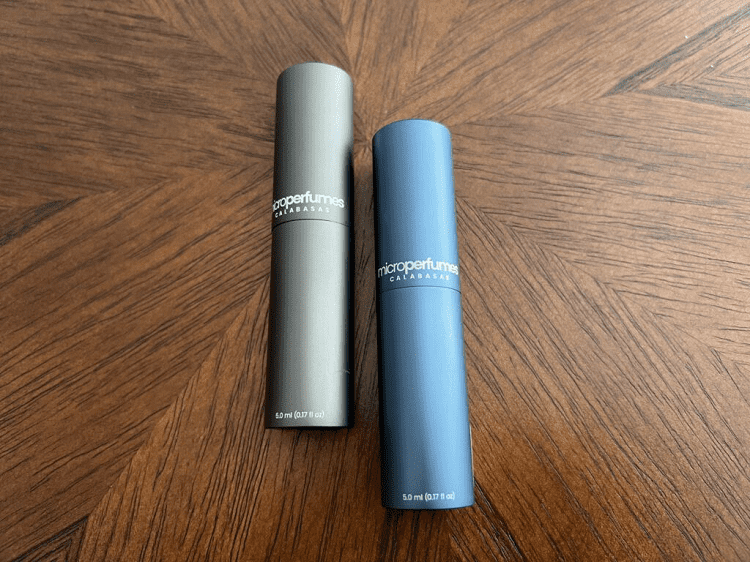 MicroPerfumes is newer to me than most of the options on this list but quickly became a favorite. Shipping was fast, and I love the .17 ml travel spray option (it's similar to Scentbird's). They have one of the best selections I've seen at a perfume sample company.
Suppose you're looking for a subscription service that sends you a new fragrance to try each month. In that case, this won't be the one for you, but if you love shopping for samples whenever you're ready, no strings attached, you'll love it. You don't have to get the travel size; smaller, less expensive options are available.
Pros
Amazing selection

Reasonable prices

No subscription

Different sizes are available

You can choose from different colors when you choose the travel spray
Cons
Travel sprays hold less than Scentbird's (.17 oz vs. .27 oz, so there is not a huge difference)

You can get the same scents for less if you go for the subscription option elsewhere.
Scent Split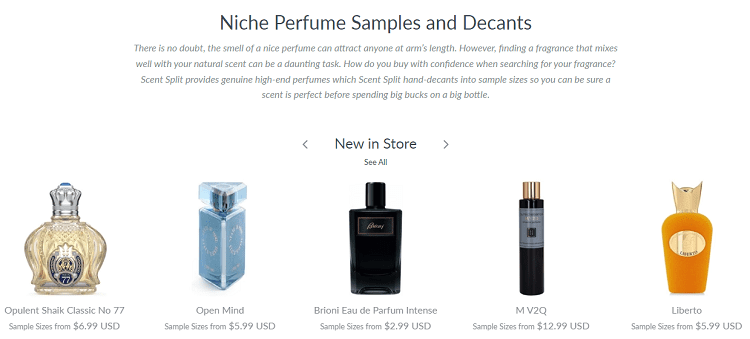 This is one of the first companies I found that would sell fragrance samples, and I've been a loyal customer ever since. Shipping has taken a little longer than some other options, but my orders always arrive within a reasonable time frame.
If you like to go down the niche fragrance rabbit hole and there's no chance you'll be able to wander into a department store, Sephora, or Ulta and try before you buy, Scent Split will be your new best friend.
It's where I bought a sample of one of my favorite perfumes, Delina, because there was no way I was splurging on a full-sized bottle without testing it first.
I also tried Armani Beauty Prive Rouge Malachite, which sounded perfect on the screen but didn't translate well on my skin. My sample was less than $10.00, and the full bottles of this perfume are about $340.00. It's totally worth going for the sample first, no matter how made-for-you a fragrance sounds.
Pros
You can find niche fragrances other stores don't carry

You can choose from different sample sizes

No subscription is necessary

The site is easy to navigate and has categories like Top Compliment Getters and Top Picks for Spring to help you find new scents to try
Cons
Suppose you want to try a few niche fragrances but also like some mainstream scents. In that case, you might have difficulty getting everything in one place here. That's not a big deal since it's not a subscription service, but paying for shipping and only getting a few of the fragrances on your list stinks.

Shipping was slower than some other options
Surrender to Chance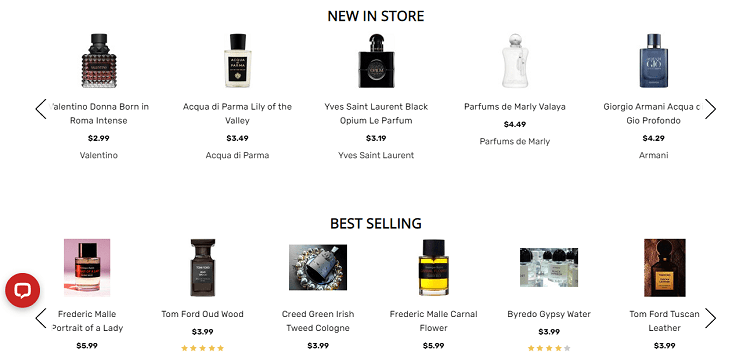 I'm a loyal customer at Surrender to Chance, too. If I ever stumble across a description of a retro/vintage scent I think I'd like, this is the first place I go. I've used them to sample Guerlain Jicky, Dior Diorissimo, Dior Dune, and niche Le Labo Santal 33 and Glossier You.
I love the search options here. You can stumble across interesting fragrances just by checking out the Year, Gender, Wedding, Vintage, Etc. link.
You'll see sections for natural perfume brands, vegan fragrances, French Perfume Legends, The Hundred Classics, and more. Getting lost in the pages of perfumes and colognes you can try for a few dollars each is a delight. I could spend hours just browsing.
Pros
Massive collection of niche, retro, and newer perfumes and colognes

Reasonable prices

Multiple sample sizes are available

No subscription necessary
Cons
If you're not looking for anything specific, narrowing your selection down to something your budget will agree to can be difficult. Is it possible to have too much of a good thing?

Shipping can take a few more days than some other options. Still, my packages have always arrived in a reasonable amount of time.
FragranceNet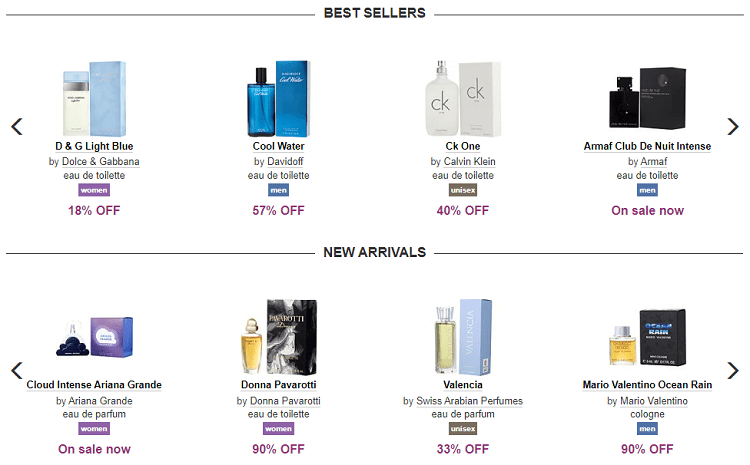 Before I knew about all the perfume sample sites out there, FragranceNet was the best Scentbird alternative in my mind. Not because I was ordering samples but because I was getting full-sized, open and tester bottles at a fraction of the regular cost.
You can still find bargains at FragranceNet, but now you have more options. There's a subscription option like Scentbird has, but you can also buy travel sizes–the same size Scentbird offers–here and there, on your own schedule.
You'll pay more than you would with a subscription. You can make a one-time purchase at Scentbird, too, of course (again, you'll pay more if you go that route vs. signing up for a subscription).
FragranceNet makes one-time purchases their main thing, whereas Scentbird's most interested in having you sign up for a monthly fragrance or three.
Pros
You can make one-time sample purchases (travel sprays) or choose to join their Purpl Lux subscription club for monthly samples at a discount.

Sometimes you can find bargains on open-box or full-size tester fragrances for only a little more than what you'd pay for a month's worth elsewhere

There's almost always a coupon you can use to shave off more of the price

The Purple Lux introductory price is only $6.95

Choosing your samples and checking out–whether it's a one-time purchase or subscription–is straightforward
Cons
Unless you already know what you're looking for or what you like, you might get discouraged because there's no quiz or fragrance family grouping, etc., to help you narrow it down and try something new.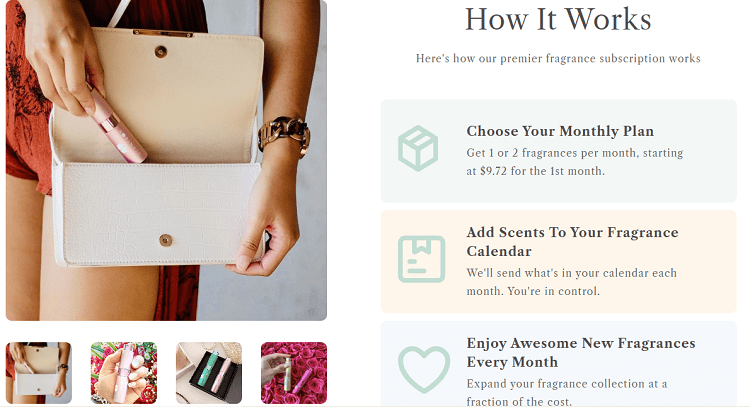 Scent Box is the option most similar to Scentbird, and they have even more fragrances to choose from. Both sites have a mix of designer and niche fragrances.
Still, when I look through the inventory, it seems easier to find a perfume or cologne no one in your social circle is wearing with Scentbird. With Scent Box, I took comfort in the familiar designers and fragrances I might find at department stores (from Belk to Neiman Marcus).
You might also be interested in: Scentbox vs Scentbird: Which Scent Box is Better?
Pros
One of the better selections (850+ fragrances, compared to 600+ at Scentbird)

Monthly pricing is about the same as Scentbird's overall

I like that I can find more familiar designer and fragrance names here (sometimes I search Scentbird for fragrances I want to try, and they don't have them)
Cons
The tier system could get confusing or annoying over time since you'll be working within the parameters you set when you sign up. With Scentbird, you pay extra on the months you want a more expensive fragrance, but keep the base price from month to month.

The introductory offer–at least as of this writing–is a few dollars more than Scentbird's
The Perfumed Court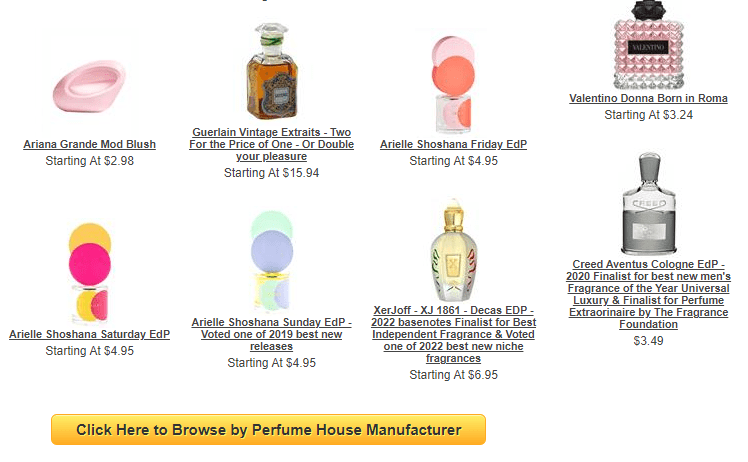 Pros
You can find discontinued fragrances here

Sample sets are available to help you narrow down your favorite in a given category

You can shop award-winners, TikTok famous scents, and more

Exciting variety of fragrances, from mainstream to niche

Sample sizes from 1/2 ml to 15 ml
Cons
Less of a selection than some other options

No subscription option
FAQs: What You Should Know Before You Sign Up
Question: What Subscription is Similar to Scentbird?
Answer: ScentBox is similar. The runner-up would be FragranceNet.com. If you don't need a subscription and want samples and travel sprays, check with MicroPerfumes, Surrender to Chance, and Scent Split.
Question: What is the Difference Between Scentbird and ScentBox?
Answer: Not a lot, honestly. Scentbird has over 600 fragrances, while ScentBox has over 850, so the selection is better at ScentBox.
Once you get past the introductory offers that discount the first month's sample, the cost is the same. Scentbird will let you try up to three fragrances each month, and ScentBox only allows one or two. 
Question: Does Scentbird Sell Fake Perfume?
Answer: No, it's authentic perfume, not knockoffs.
Conclusion: Which Scentsplit Alternative Should You Try?
So which of the best Scentsplit alternatives is the best? That depends.
If you're in it for the samples but don't care about a monthly subscription, try MicroPerfumes–especially if you want a wide-open selection that has a little of everything, all in one place.
Try Cheap Samples of Name Brands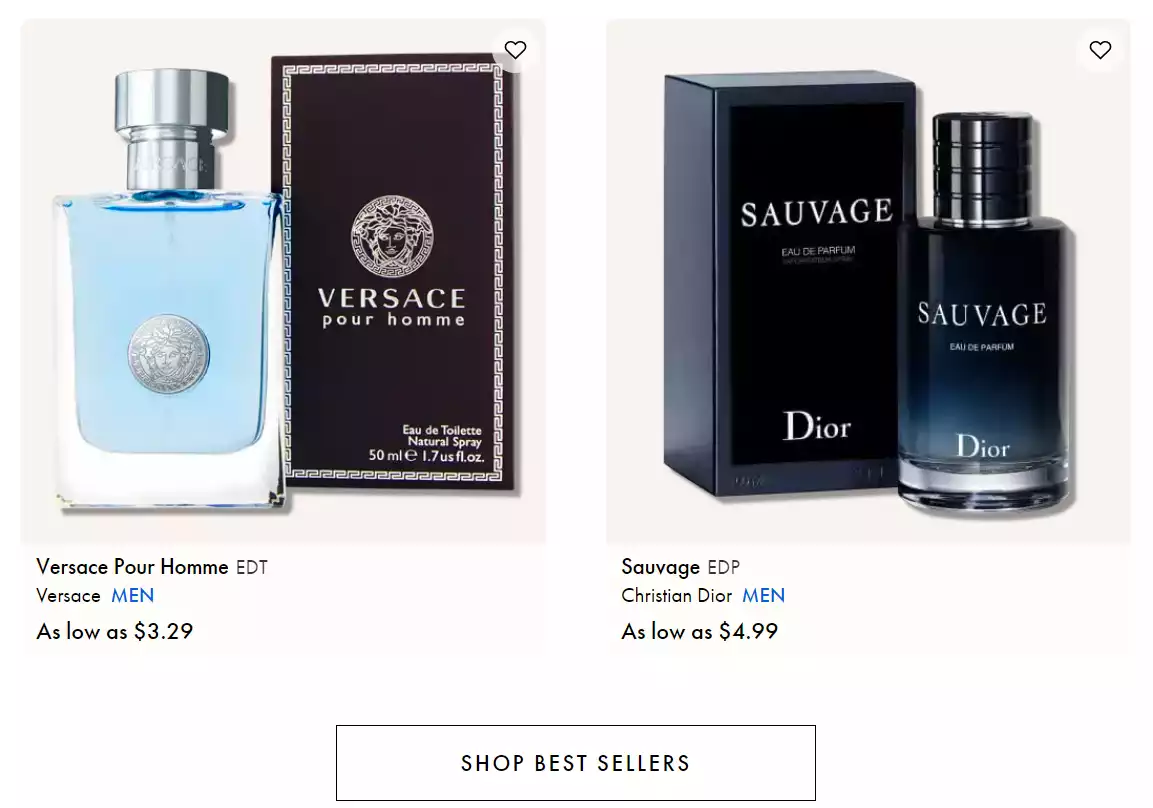 Why Try MicroPerfumes?
No need for surprises, try dozens of high-end name-brand perfumes for a fraction of the cost with sample vials. Quickly find your fragrance, no need for monthly subscriptions.
Sample them All & Save
We earn a commission if you click this link and make a purchase at no additional cost to you.
There's always room for niche and vintage fragrances later on. Of course, if that's what you're hoping for, dive right into The Perfumed Court, Scent Split, or Surrender to Chance.
If you want the subscription but Scentbird's just not working for you, Scent Box is the best option. They have more to choose from, and the price is still about the same.
Related read