Latest posts by Crystal Schwanke
(see all)
As a perfume collector, beauty writer, and lover of all things fragrance, I jumped at the chance to compare Scentbird vs MicroPerfumes. Sometimes a person just needs to have sample-size perfumes or colognes in their scent stash.
Life's too short to pick one and call it your signature fragrance without at least giving others a spin first (or here and there, as you work your way through a full-size bottle of something you love).
I know I've tricked myself into thinking I needed a full-size bottle of perfume, only to find that it just wasn't that sensational after a few weeks. With Scentbird and MicroPerfumes, you can avoid wasting the money–and the literal headache of wearing a perfume that's not jibing with your skin, lifestyle, or personality.
If you're like me, you want to try everything. Once I was given the "excuse" as someone writing product descriptions and press releases for a perfume retailer (in addition to being a beauty writer in general), I created a perfume-hoarding monster.
I'm the monster, it's me.
I needed to be able to describe and compare all the fragrances, though, right? I wish I'd discovered companies like Scentbird and MicroPerfumes earlier in the game. I would've saved so much money and storage space.
These two companies are not entirely interchangeable, but there are some things to consider before you choose to go with one or the other (beyond fragrance selection, which might overlap less than you'd expect).
Try Cheap Samples of Name Brands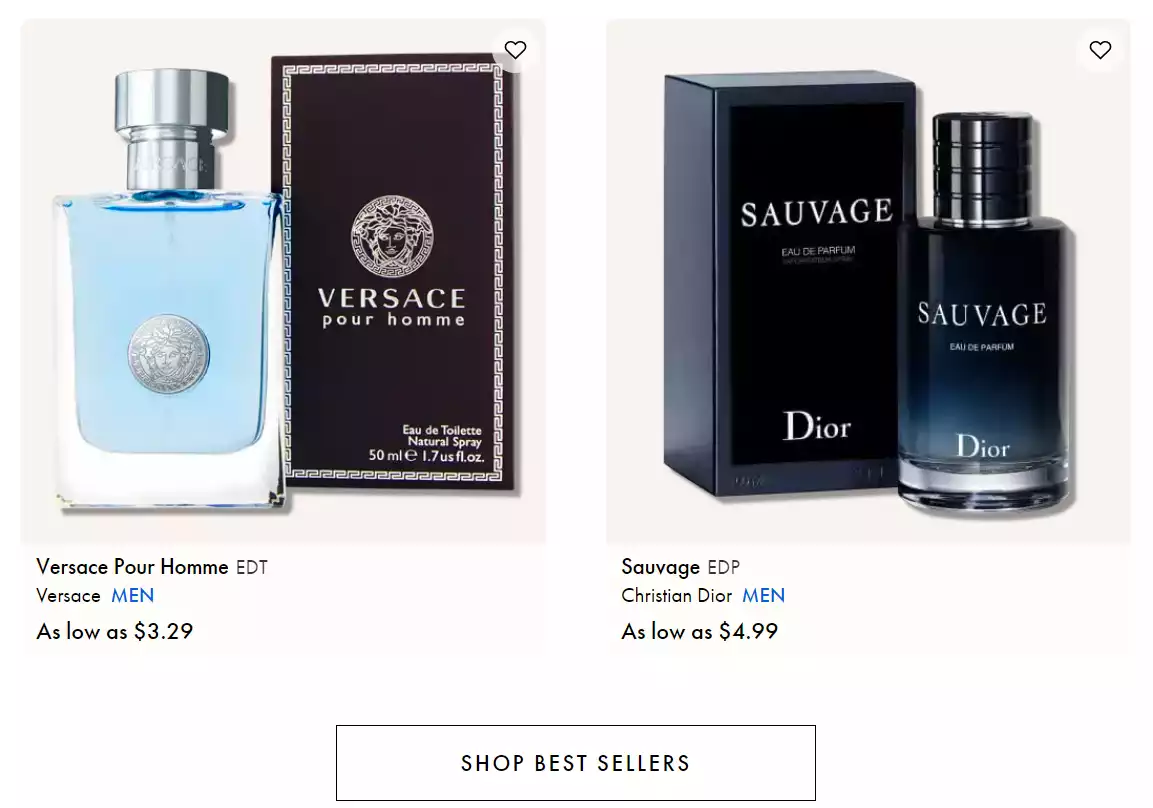 Why Try MicroPerfumes?
No need for surprises, try dozens of high-end name-brand perfumes for a fraction of the cost with sample vials. Quickly find your fragrance, no need for monthly subscriptions.
Sample them All & Save
We earn a commission if you click this link and make a purchase at no additional cost to you.
You might also be interested in: Scentbird Perfume List Guide You Didn't Know You Needed
TL; DR: What's the Deal with Scentbird and MicroPerfumes?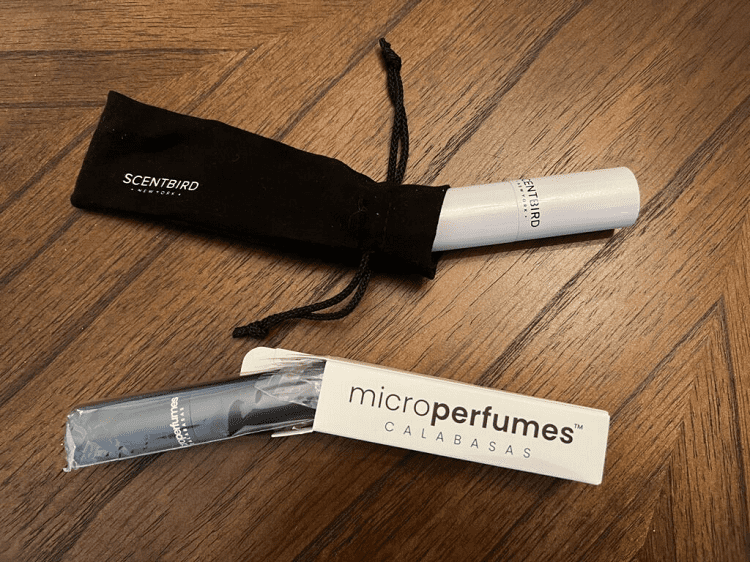 The easiest way to think of Scentbird vs. MicroPerfumes is: Subscription vs. order samples and travel sizes when you want.
You can still set up a subscription for your favorite scent at MicroPerfumes (not a new one every month), and you can buy some samples at Scentbird, but each shop has its specialty.
Suppose it's variety you're after, and you want a subscription that keeps the fragrances coming with very little maintenance or thought from you (you'll have to add scents to your list periodically and keep your payment information up to date, but that's it). In that case, you'll be happiest with Scentbird.
However, if you're like me and want more control over what shows up in your mailbox–and want to avoid money automatically coming out of your bank account every month–MicroPerfumes will give you what you want.
You can order cologne and perfume samples whenever you'd like and choose different sizes based on how long you think you'll need to test each fragrance (and to have more say in what you pay to test a scent out).
Plus, with MicroPerfumes, if you find a signature fragrance you want to buy repeatedly, you'll have the option to set that up as a money-saving subscription.
I enjoy both Scentbird and MicroPerfumes, but as a blanket recommendation that covers different life stages, budgets, and situations, I have to go with MicroPerfumes.
The Main Differences Between Scentbird and MicroPerfumes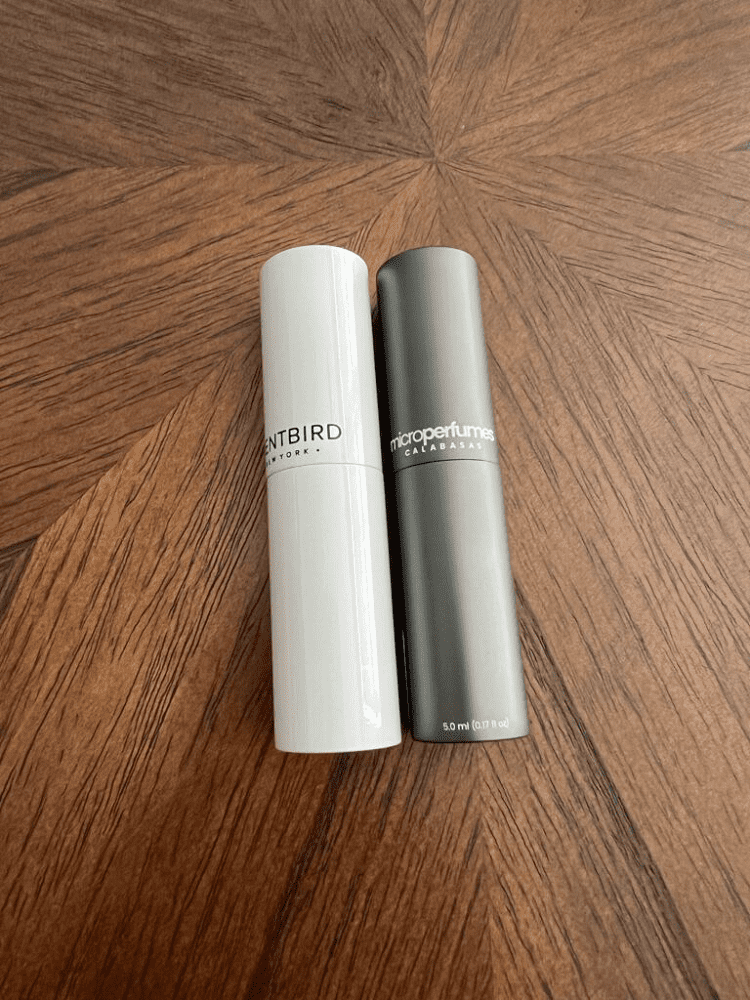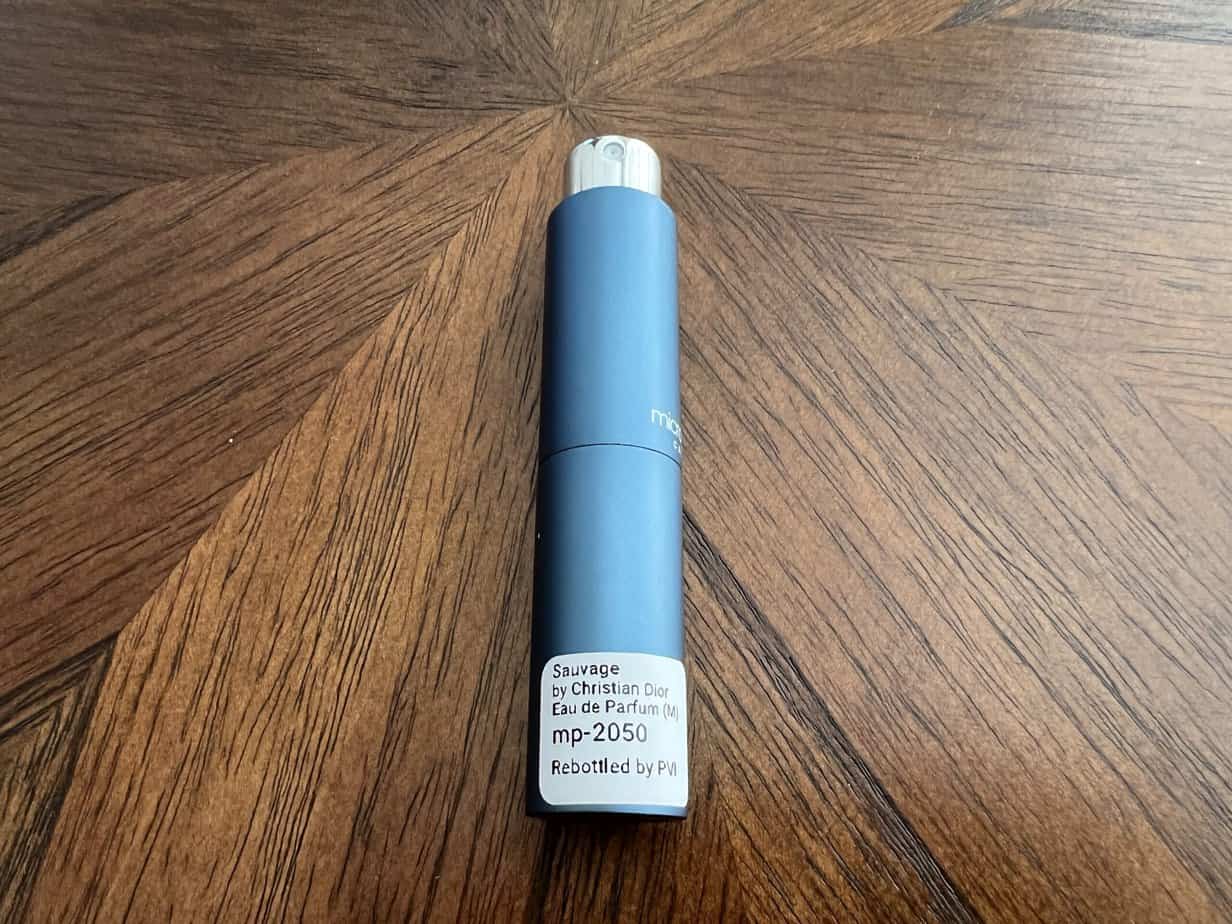 I've enjoyed both Scentbird and MicroPerfumes. They have a lot of similarities, but they're definitely two different business models. One relies heavily on subscriptions, while the other is more of a buy-at-your-own-pace store. The main differences between Scentbird and MicroPerfumes are:
Scentbird offers a monthly subscription where you can get a new perfume sample every month, whereas MicroPerfumes offers a Subscribe & Save option for repeat deliveries (and you save 10 percent).

Scentbird has a quiz you can take to discover your perfect fragrance, whereas MicroPerfumes does not.

Scentbird offers limited one-time purchase options, whereas MicroPerfumes has several options for each fragrance.

Scentbird has newer fragrances and some classics and niche fragrances, whereas MicroPerfumes has some more contemporary fragrances, a ton of classics, and some niche samples you won't find at Scentbird. (Overall, MicroPerfumes has a better selection if you want to try a little of everything, but Scentbird isn't exactly lacking in options, either.)


Scentbird is a subscription service that allows you to try one to three new fragrances each month. You can skip months or cancel without any hassle.
Each travel spray bottle is built to take on the go and contains enough to get you through a month of use. You'll know for sure if you need a whole bottle or would just like another sample size lying around for when the mood strikes.
One of my favorite things about Scentbird is how beautiful and easy to navigate their site is. You'll be able to find scents you'll love on there, from the quiz to the descriptions and lists of notes, to the recommendations. I like how they share how others rated and described the fragrances.
If you're not interested in the subscription, you can still buy 1.5ml (0.05 oz) samples for around $5.00. In some cases, full-size bottles are available, too.
Some of my favorite fragrances from Scentbird are: Parfums de Marly Delina, Narciso Rodriguez For Her Fleur Musc, Versace Bright Crystal (original and Absolu), and Dolce & Gabbana Pour Femme.
Scentbird Pros
Introductory offers make it hard to beat the price, especially for the first month.

You can keep your list of scents to try right on the site and work your way through them without any effort on your part–they'll ship monthly.

It's fun to discover your signature scent(s) without stopping to research or go to stores to try them out every month.

The service is ridiculously easy to use. I enjoyed setting up my queue and moving them all around.

The travel sprays are .27 oz, enough for roughly a month's worth of use. You should know whether you'll need the full-size bottle after a trial of that length.

Each fragrance has a description that lets you know exactly what to expect vs. just listing the notes and recommended wear.
Scentbird Cons
Samples are available, but sizes are limited. You'll get a 1.5ml sample or a .27 oz travel vial (the same thing you get with a subscription, but one-time purchases cost more). The only other option is a full-size bottle.

Even though it's a subscription service, the price can vary from month to month. The range isn't huge, but if you're carefully tracking every dollar, it can be annoying. One way around this is to always budget for the premium samples, regardless of the fragrance you're getting that month.

The one-time purchases were more expensive at Scentbird than MicroPerfumes when I could compare apples to apples (many perfumes I searched for weren't available in both places). One example is Tom Ford Black Orchid, $36.95 at Scentbird and $22.99 at MicroPerfumes. That said, the MicroPerfumes travel bottle holds less (.17 oz vs. .27), so the price difference isn't as dramatic as it seems at first glance.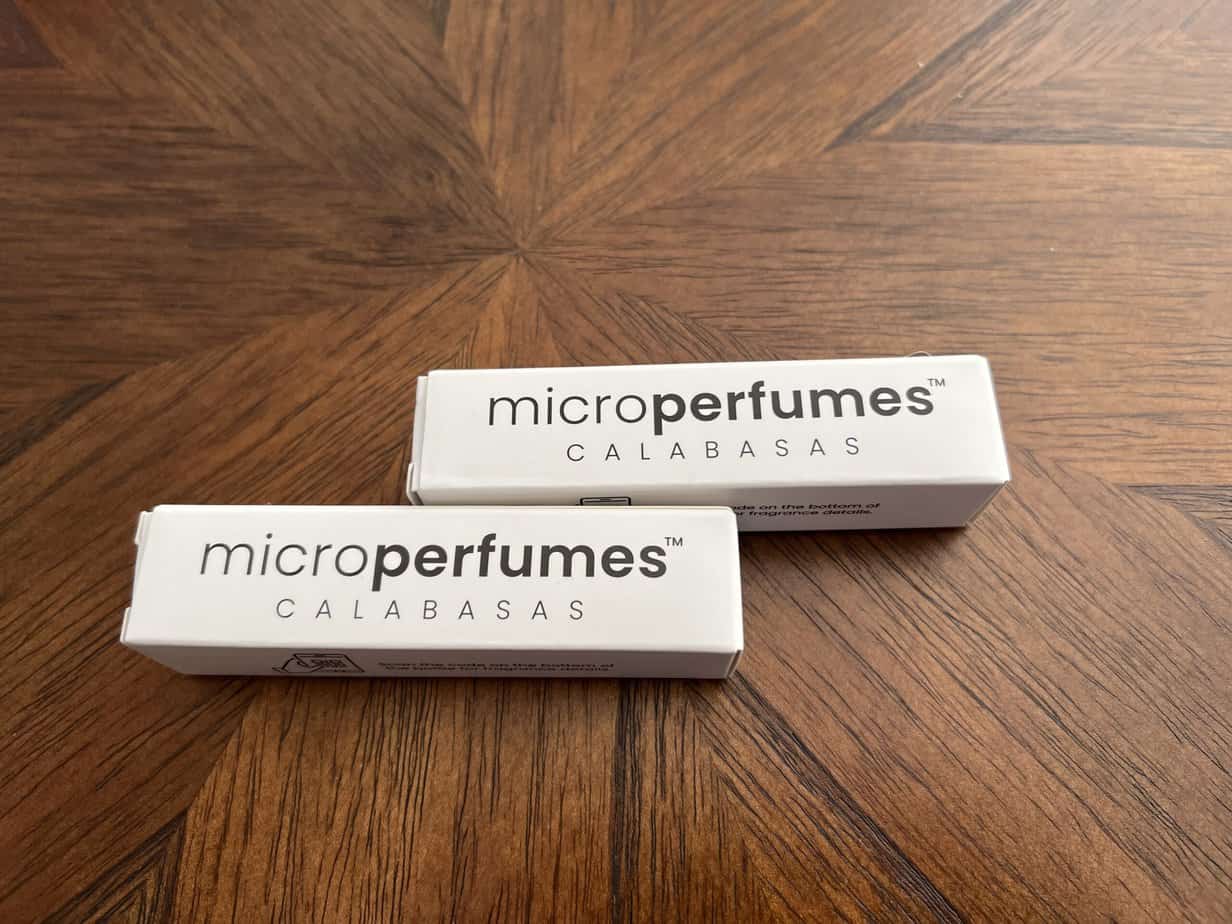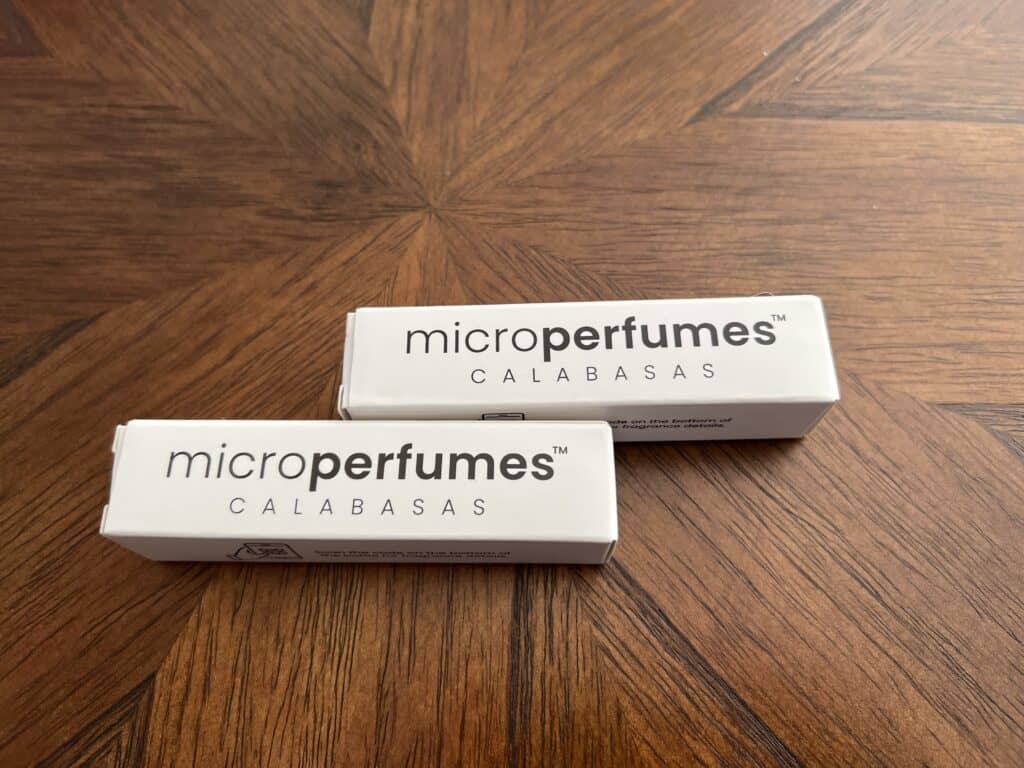 Sometimes, it's a relief not to be tied into a subscription. Everything's going that way these days, so purchasing a single sample every now and then without needing to pause or cancel an account feels good.
Suppose you want to dabble in the classics, explore niches, and try designer scents from today and decades ago. In that case, you'll love the fragrance wonderland that is MicroPerfumes.
I love that you can choose from different sample sizes for most of their perfumes and colognes. Sometimes I expect to love a fragrance and want to try it almost daily for a few weeks, even though I'm pretty sure I'll commit to a full bottle. I'm happy to buy a large sample then.
Other times, I've heard enough about a perfume to get me interested, but I'm not sold on the idea that I'll love it. In that case, a smaller sample and a lower price make me happy.
When you sample a fragrance you want more of, you can set up a subscription for that one and save a little cash or purchase a full bottle from MicroPerfumes.
Some of my favorite fragrances available at MicroPerfumes are Kilian Love Don't Be Shy, Christian Dior Sauvage (cologne), Chanel Coco Mademoiselle, and Tom Ford Black Orchid.
Try Cheap Samples of Name Brands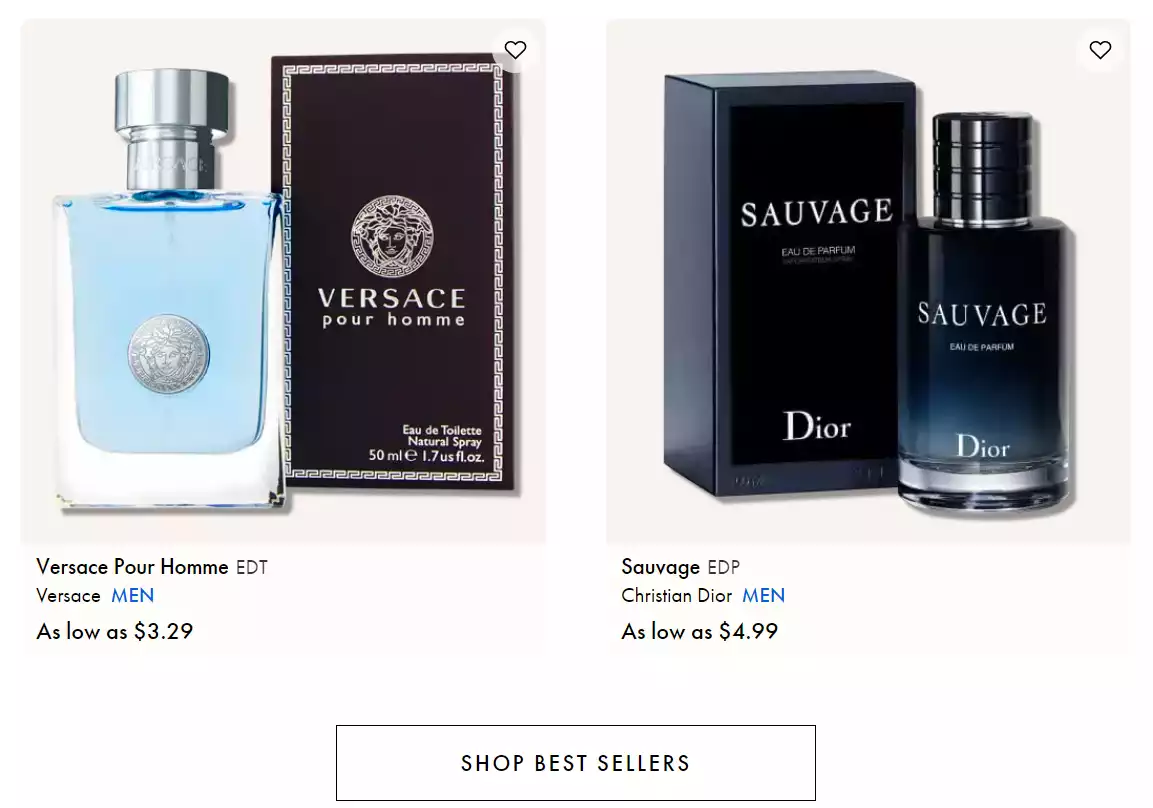 Why Try MicroPerfumes?
No need for surprises, try dozens of high-end name-brand perfumes for a fraction of the cost with sample vials. Quickly find your fragrance, no need for monthly subscriptions.
Sample them All & Save
We earn a commission if you click this link and make a purchase at no additional cost to you.
MicroPerfumes Pros
You buy what you want, when you want, and there's no push to sign up for a subscription.

If you sign up for their mailing list, you'll get 25 percent off your first order.

You can get your hands on fragrances Scentbird doesn't have in their line-up, like Le Labo Santal 33 and several Jo Malone and Byredo scents (good to know if you're like me and thought about looking for these on Scentbird).

Some fragrances have several sample sizes available, so you can choose between a .025 oz vial, a .30 oz spray, the .17 oz travel spray, or the full-size bottle. I know I don't always want the same amount of each perfume–sometimes I'm just a little curious but don't expect to like something, so I'd prefer a smaller vial over a larger travel spray.

The travel sprays feel high-quality. They're weighty, twist up smoothly, and I don't have any qualms about throwing one in my purse to take on the go.
MicroPerfumes Cons
Want a lot of samples? You can get free shipping on orders over $59.00. You might find yourself looking to buy more than you planned to, just to avoid paying for shipping. For me, shipping one sample (travel size) was almost $8.00. That's not MicroPerfumes' fault, but I could see myself buying more than one or two samples every time I wanted to order just to hit the free shipping threshold.

If you want a subscription to try a new perfume or cologne every month, you'll have to remember to go in and buy one every few weeks. Subscriptions are available if you want to receive the same scent repeatedly.

You might not be able to find everything you want here. Just as Scentbird doesn't have Le Labo, Jo Malone, and Byredo, I noticed MicroPerfumes didn't have Skylar, Confessions of a Rebel, or L'Occitane.

The travel bottles are smaller than the Scentbird fragrances (.17 oz vs. .27 oz).
Alternatives to Consider for Your Sample-Size Perfume Needs
ScentBox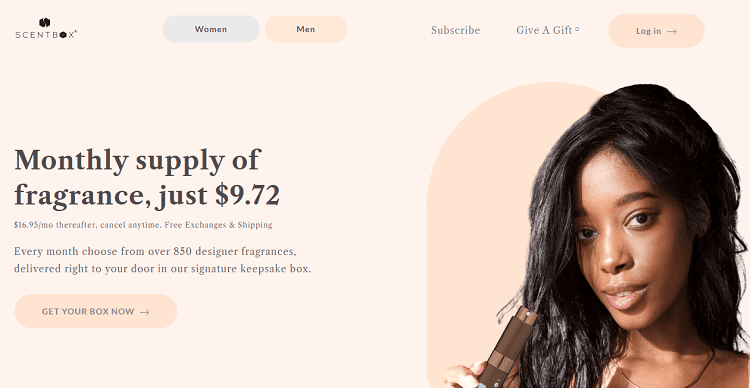 ScentBox is most similar to Scentbird in how it works, its selection, and its price. It's a monthly subscription that costs about $17.00 per month, and they have 850+ fragrances to choose from. If you'd like to save even more, you can upgrade to a six-month or 12-month subscription.
You get free shipping and exchanges with ScentBox, which removes the fear of wasting money. I don't see anything about one-time purchases outside of gift subscriptions that won't automatically renew.
Also read: Scentbox vs Scentbird: Which Scent Box is Better?
Scent Split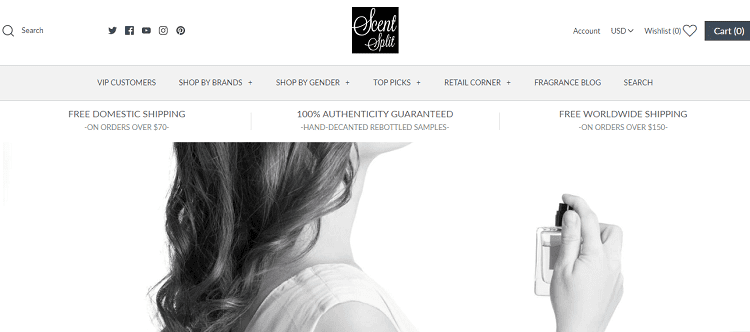 Scent Split, on the other hand, isn't a subscription service. It's more similar to MicroPerfumes.
You can order samples of different sizes (price varies, depending on size and which perfume you're looking at; it's not one price across the board). I always love looking at the options here because there's a little of everything–new, niche, and more.
You can search by note (you can select two at a time) to narrow the options down if you have a general idea of what you like but are unsure what to try next.
FragranceNet.com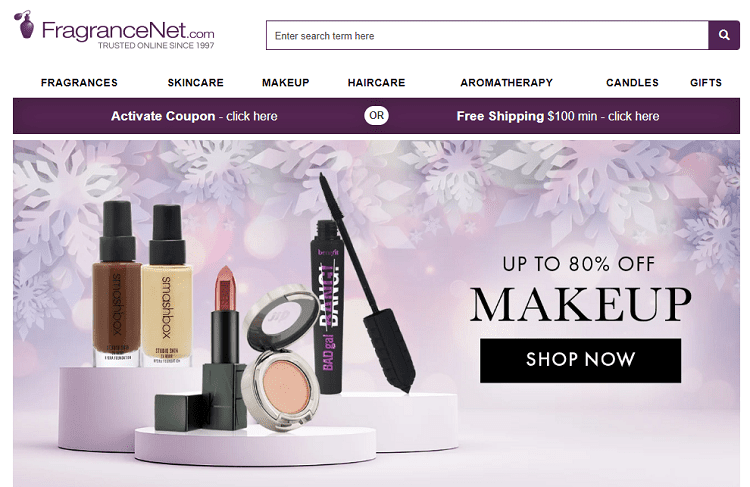 Just type "sample" into the search bar here, and you'll be met with pages of sample-size vials and spray bottles you can buy. The prices are always fair; I've ordered from FragranceNet several times.
Do you know the free fragrance samples you can get when you order online from Sephora? You can take your pick from any of those (for an idea of the price, I'm looking at Versace Crystal Noir for $2.99 right now) or choose a larger sample/travel size (the .33 oz spray is $31.99). There's always a coupon floating around for FragranceNet, too, so you'll rarely have to pay full price.
There's a subscription club at FragranceNet, too. I had a slight preference for Scentbird when I compared the two.
Surrender to Chance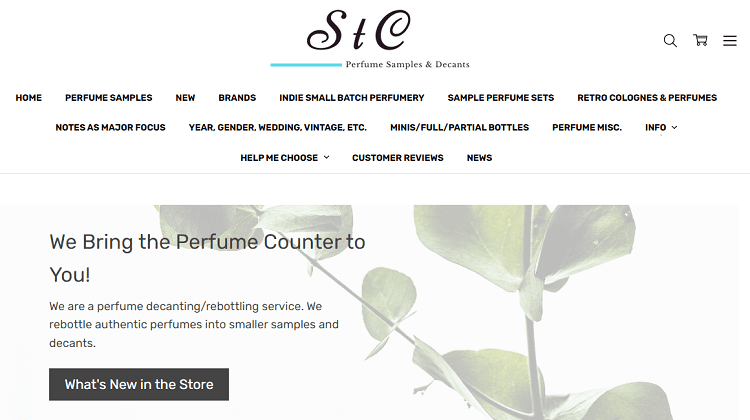 I've gotten perfume samples here that I couldn't find anywhere else, like the retro Dior Diorissimio. I'm always floored by how much variety they have to offer. You can find retro, indie, niche, designer–just about anything you want.
Prices depend on the perfume or cologne you choose and the sample size you prefer. You can also purchase full bottles here. I've always found the prices to be reasonable.
FragranceX

FragranceX reminds me of FragranceNet. The selection and prices are similar. Each sell discounted full-size bottles as well as sample options.
FragranceX has .07 sample vials (like the ones you get for free with purchases from other stores) for around $2.50 (prices will vary by fragrance, though).
You can sometimes find larger samples and travel sizes, too, like the .34 oz rollerball of Elizabeth and James Nirvana Rose for just under $9.00.
FragranceX does not have a subscription offer–or even a Subscribe & Save option–but you should be able to find a coupon each time you want to make a purchase.
FAQs
Question: Who are MicroPerfumes' competitors?
Answer: ScentBox and FragranceNet.com. I wouldn't call Dossier a direct competitor. Still, you can get larger bottles of fragrances inspired by designer scents like the ones MicroPerfumes sells for around $40.00. If price is your main concern, Dossier could be an option.
Question: What subscription is similar to Scentbird?
Answer: ScentBox is the closest alternative I've found. FragranceNet.com is another similar option.
Question: Does MicroPerfumes sell authentic products?
Answer: Yes. I've tried two fragrances (a perfume and a cologne), and they both seem authentic to me. These scents are taken out of the large bottles and put into sample-size vials and spray bottles.
Is Scentbird or MicroPerfumes Best?
I hate to make a recommendation because I genuinely like both options. However, I like having control over what I buy–and when I buy it–in most cases.
Having a perfume subscription–though it'd bring me some joy on the delivery day–is ultimately more stressful than just buying occasionally. I have several fragrances in rotation and don't need to introduce more every month. At the stage of life I'm in, I'd choose MicroPerfumes.
I have an extensive perfume collection, though. Suppose I were just getting into perfume, steadily exploring new fragrances without putting much thought or research into it.
In that case, I'd at least consider Scentbird because you can set up a list of perfumes you'd like to try and get a new one (or more) each month without thinking about it. If you don't want to budget for new perfume every month, you'll still prefer MicroPerfumes.
Try Cheap Samples of Name Brands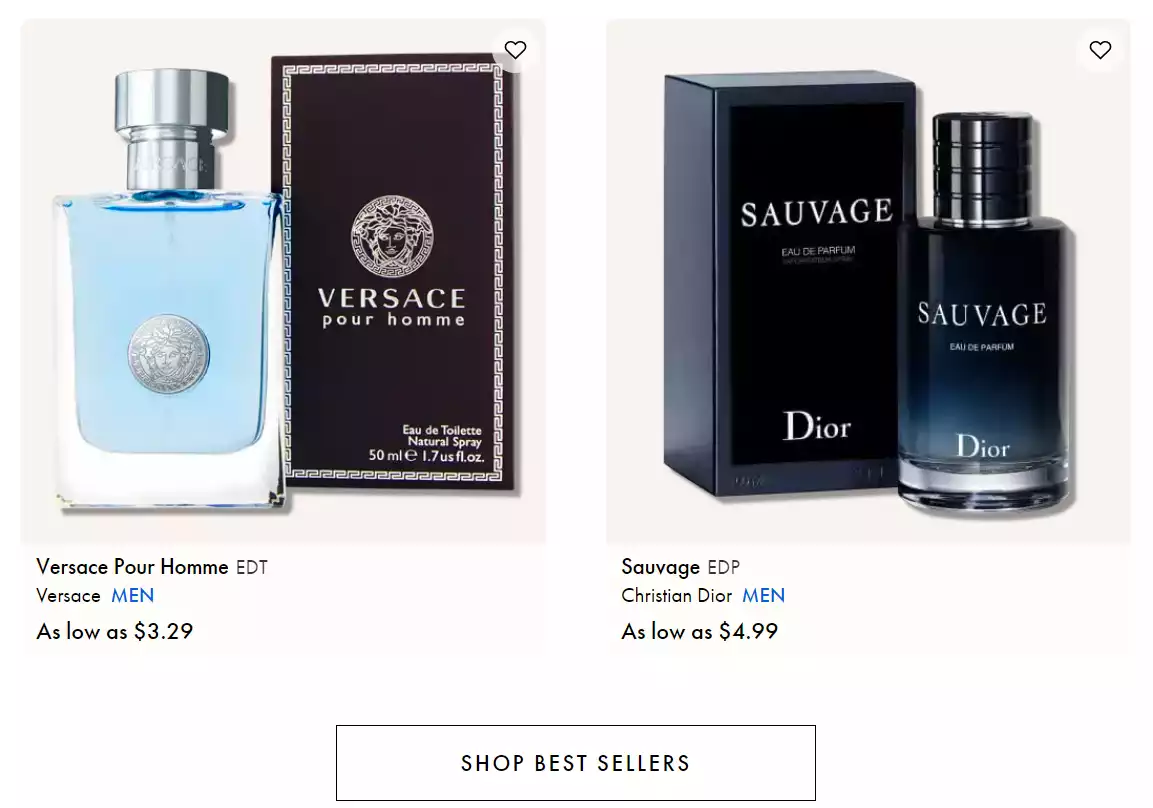 Why Try MicroPerfumes?
No need for surprises, try dozens of high-end name-brand perfumes for a fraction of the cost with sample vials. Quickly find your fragrance, no need for monthly subscriptions.
Sample them All & Save
We earn a commission if you click this link and make a purchase at no additional cost to you.
Related read