Latest posts by Crystal Schwanke
(see all)
I resisted for years, but I finally caved and tried out perfume sample subscriptions like ScentBox and ScentBox alternatives.
My only question is: Why did it take me so long? These things are fantastic! I have spent way too much money on fragrances I wore for a few weeks and forgot about or got tired of.
Now I can truly give perfumes a better test drive than I ever could. I used to go to stores, spritz one on each arm, sniff them throughout the day, and then get sad when it was time to shower them off because that meant the deadline to make a decision had come.
In this guide to Scentbox and its alternatives, I'll help you decide which perfume subscription is right for you!
Bottom Line Up Front
If you only want perfume and you love to have some control over which scents you receive, there are two clear winners here: Scentbird and Luxury Scent Box .
If you're feeling adventurous and want to try whatever scent (or scents) of the month is chosen for you, give Perfume.com, Olfactif, or Perfume Surprise Box a try. 
If you want to quickly try a whole bunch of popular fragrances to find your scent, consider MicroPerfumes for cheaper micro vials  (no subscription required)

If you just love makeup, hair product, and fragrance samples and don't need a perfume every month as long as you're getting cool stuff in the mail and a new scent to try from time to time, check out Ipsy or Birchbox. 

If you want access to fragrances no one you know is likely to be wearing, you'll love Scent Trunk or maybe even Olfactif.

If you'd rather have as much control as possible and not even commit to a subscription as long as you can get decent-sized samples at affordable prices, go with Scent Split or shop the Perfume Surprise Box selection.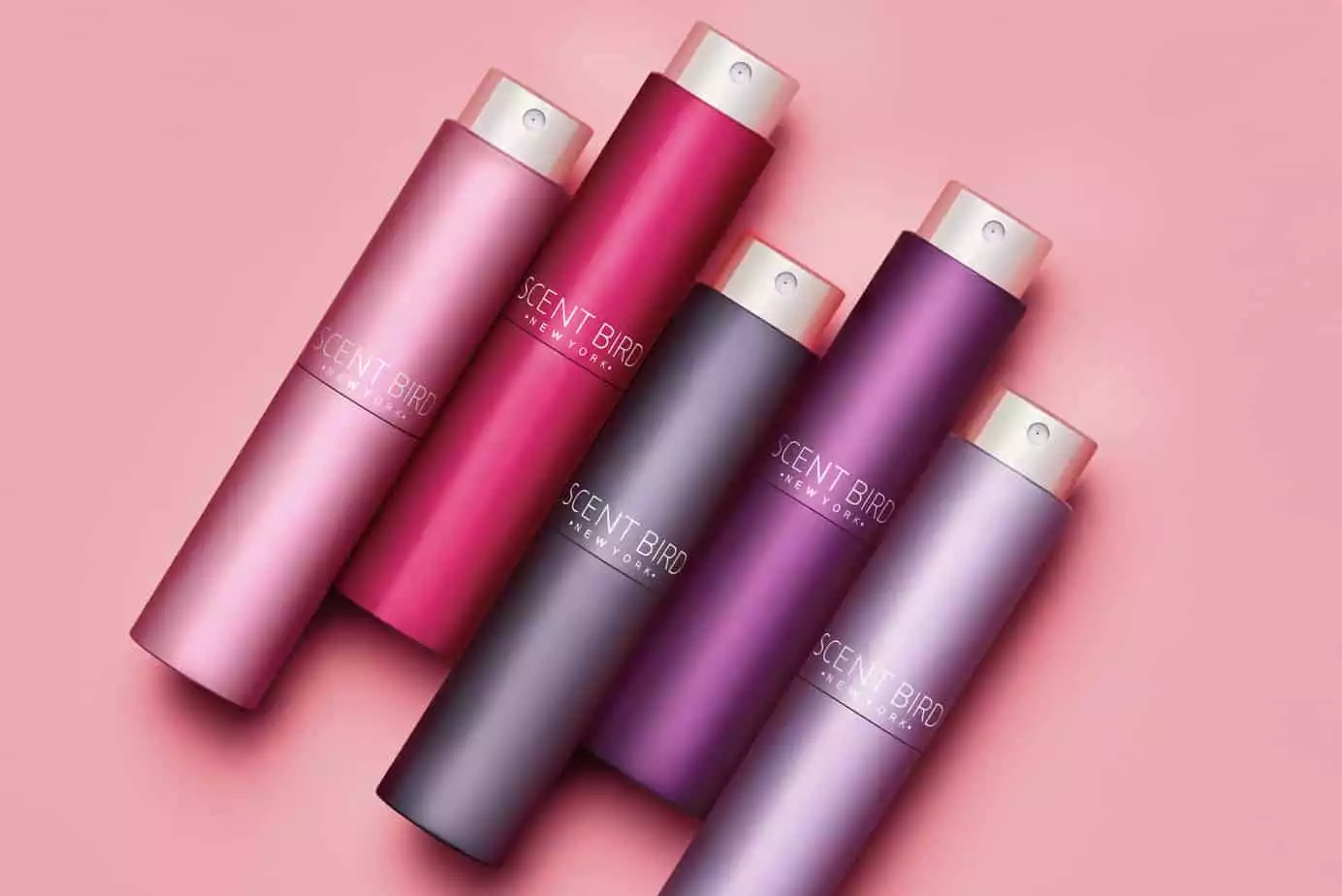 Monthly Perfume Subscription Box | Scentbird
Discover the latest perfumes and colognes at Scentbird. Date perfumes before marrying them. Explore over 500 designer fragrances.
Get Started
We earn a commission if you click this link and make a purchase at no additional cost to you.
What Is ScentBox?
ScentBox is a perfume subscription service that lets you try a 30-day supply of designer perfume each month. In addition to perfume, you can get full-size bath and body products, candles, skincare items, CBD, and more through the site.
There's a three-tiered subscription model. You can choose Standard, Premium, or Platinum. The higher up you go, the more you'll pay per month, but you'll gain access to premium (most likely, more expensive) fragrances. 
Within each tier, you'll have to option to choose one, two, or three scents per month.
Each month, you'll get a 30-day supply–or 125 sprays (0.27 oz.)–of each scent.  
As of this writing, one scent will cost you $9.72, $12.77, or $18.25 for your first month (Standard, Premium, and Platinum, respectively). After that, you'll pay $15.95, $20.95, or $29.95. 
Pros of ScentBox
You get a full atomizer case with each order, which might make things easier for those who don't use their whole 30-day fragrance supply during a single month.

Though the pricing might be off-putting at first glance, it is fair and on par with similar services (they just charge you extra on a scent-by-scent basis, depending on what you get each month).

You can return and exchange scents you don't love. 

You can take a 

quiz

 to help you select your fragrance.
Cons of ScentBox
Wasteful packaging

Needing to sign up for Premium or Platinum to access all the options is annoying, though I can understand why they set it up that way. 

The quiz questions seem odd, and I'm not sure how helpful they are. I guess I can see how choosing your favorite color palette might say something about your general preferences that could then translate into perfumes you'd like.
The Best Alternatives to ScentBox
ScentBox is a solid option for sampling perfumes, but you can choose from quite a few others if they're not for you. Here are some of the best alternatives to ScentBox I've found:
I feel like Scentbird is the most well-known fragrance subscription service. I've heard about it for years on YouTube. It's one of the most similar to ScentBox.
You can usually find a discount code for your first month, but pricing generally starts at $16.95 per month for a designer scent. Some fragrances will cost more than that, but they make it obvious so you can stick to the ones that fit your budget.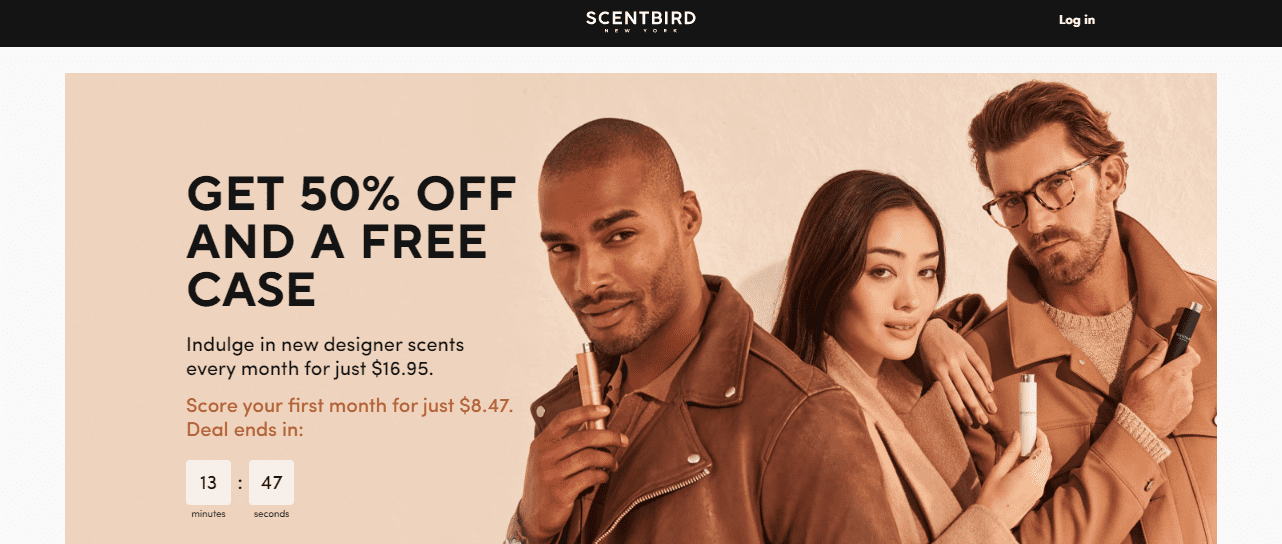 Pros
If you want what would be considered a premium fragrance, you can opt to pay more for that specific fragrance, but you won't need to change your subscription.

You can set up your queue for over a year into the future.

Editing your queue is incredibly easy. Just drag and drop.

You don't get a brand new case for your fragrance each month; you're supposed to reuse the one you got with your first order. However, you can order more separately.
Cons
A few perfumes I wanted to add to my queue weren't available on the site.

It can get more expensive than you think if you tend to be drawn to the types of scents that they'll charge extra for. For example, I wanted to try Narciso Rodriguez For Her Fleur Musc, and it was $10.00 over the monthly subscription fee.

Not getting a full atomizer case each month could be disappointing for some.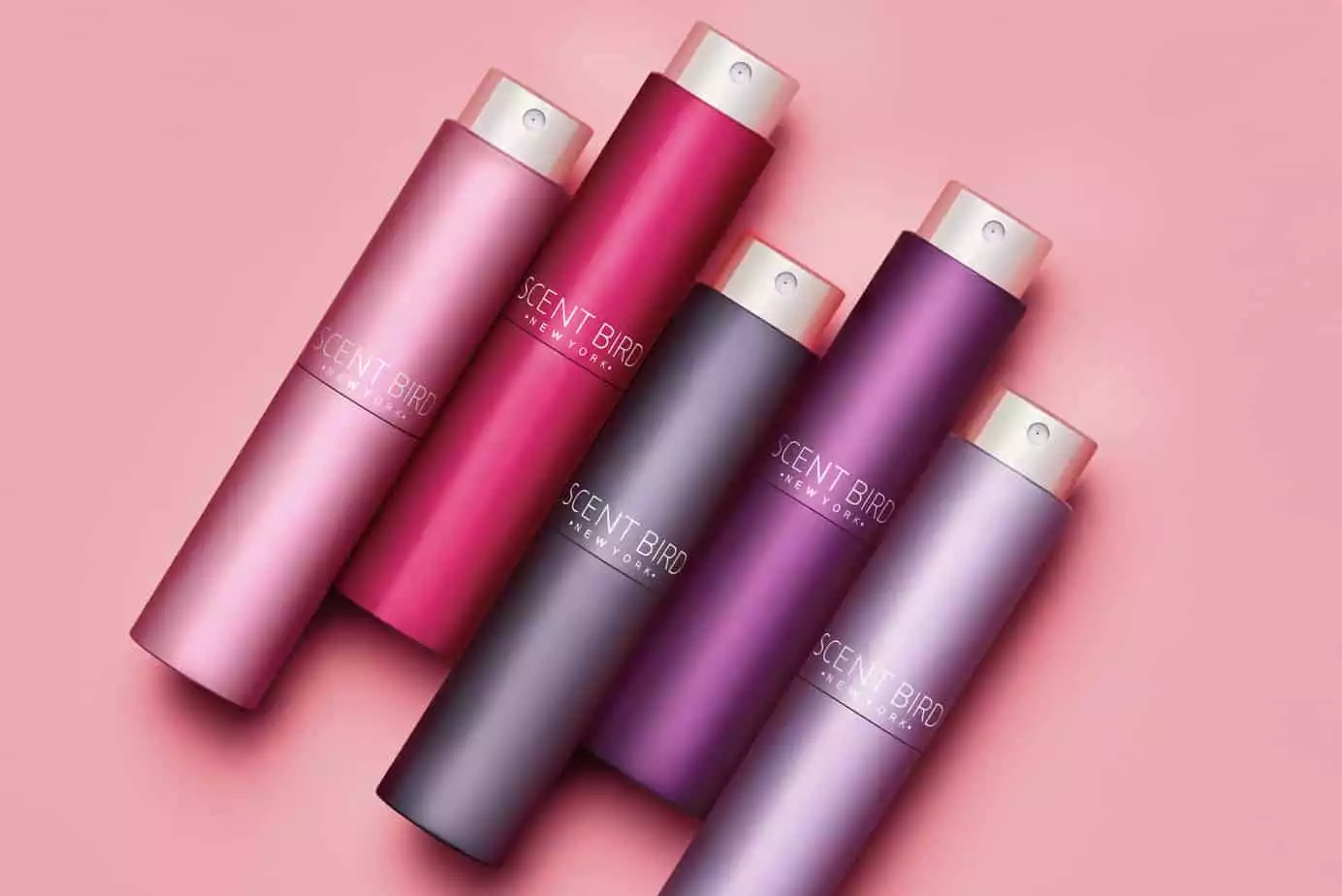 Monthly Perfume Subscription Box | Scentbird
Discover the latest perfumes and colognes at Scentbird. Date perfumes before marrying them. Explore over 500 designer fragrances.
Get Started
We earn a commission if you click this link and make a purchase at no additional cost to you.
Luxury Scent Box (LUXSB) works a lot like ScentBox and Scentbird. You get about 150 sprays (.30 oz) of a fragrance each month for $15.95. Once you sign up, you can add scents to your calendar. As of this writing, you can get your first month for $10.37.
Instead of the tiered plan that ScentBox has, you get charged extra on the months you get a Premium or Ultra-Premium fragrance. 
While samples are shipped monthly, cases to put them in are sent quarterly. That means you're not stuck with just one to reuse repeatedly like you are with Scentbird or getting a brand new one every month as you do with ScentBox.
This is my favorite frequency, I think. It's less wasteful than ScentBox but more exciting than Scentbird (I like updating the case now and then).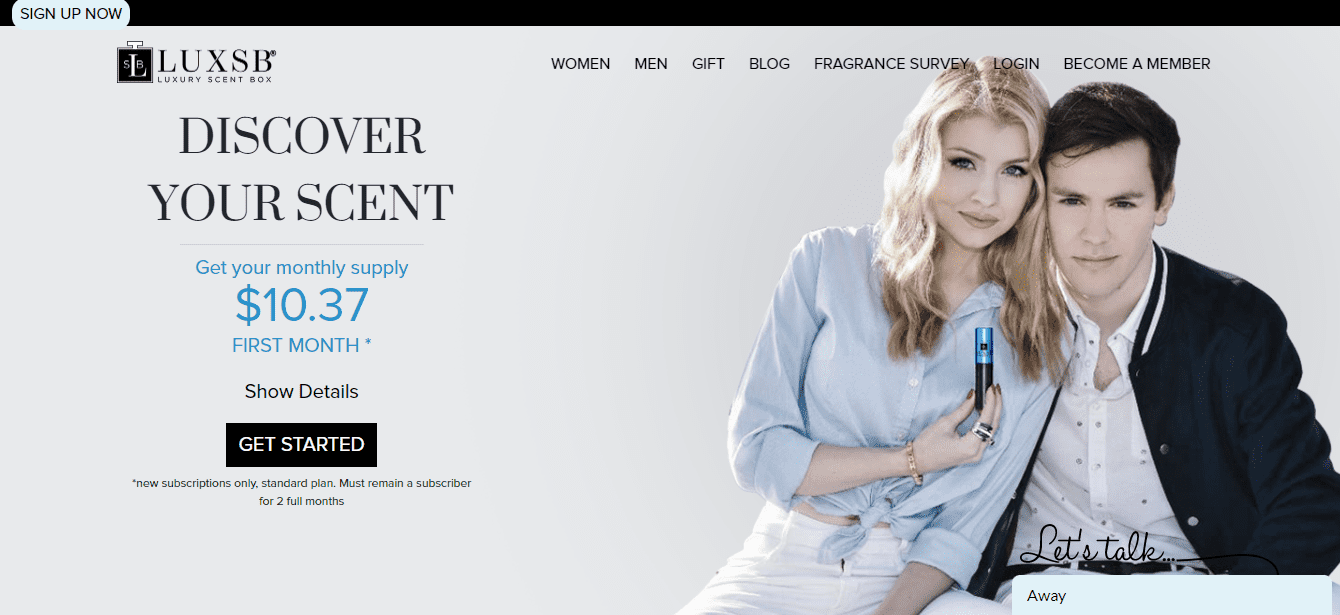 Pros
You get a new case in February, May, August, and November.

There are exclusive brands.

You have the option to prepay.

As a member, you'll get a discount on a full bottle once you discover your signature scent (or one you want to keep in your rotation, at least).
Cons
You can't sign up for just one month and quit if you change your mind; you'll have to commit to two months (at least when you sign up for a discounted first month, which seems fair).

Carries a wide range of brands in addition to their exclusives

You have to sign up for an account (no purchase necessary at this point) to take the fragrance quiz. I'd like to see how they do on matching me up with perfumes before offering up my email address, but this isn't unusual.
MicroPerfumes isn't a subscription service like ScentBox, but it accomplishes a similar goal.
Part of the problem with trying a new perfume is the high cost up front. Put simply, MicroPerfumes allows you to try samples of high end perfumes at a fraction of the cost with smaller vials.
While a subscription box is a nice monthly surprise, it's not the most efficient way to try different scents. Rather than waiting months to find something, order a dozen or more smaller vials to try them out now. 
Try Cheap Samples of Name Brands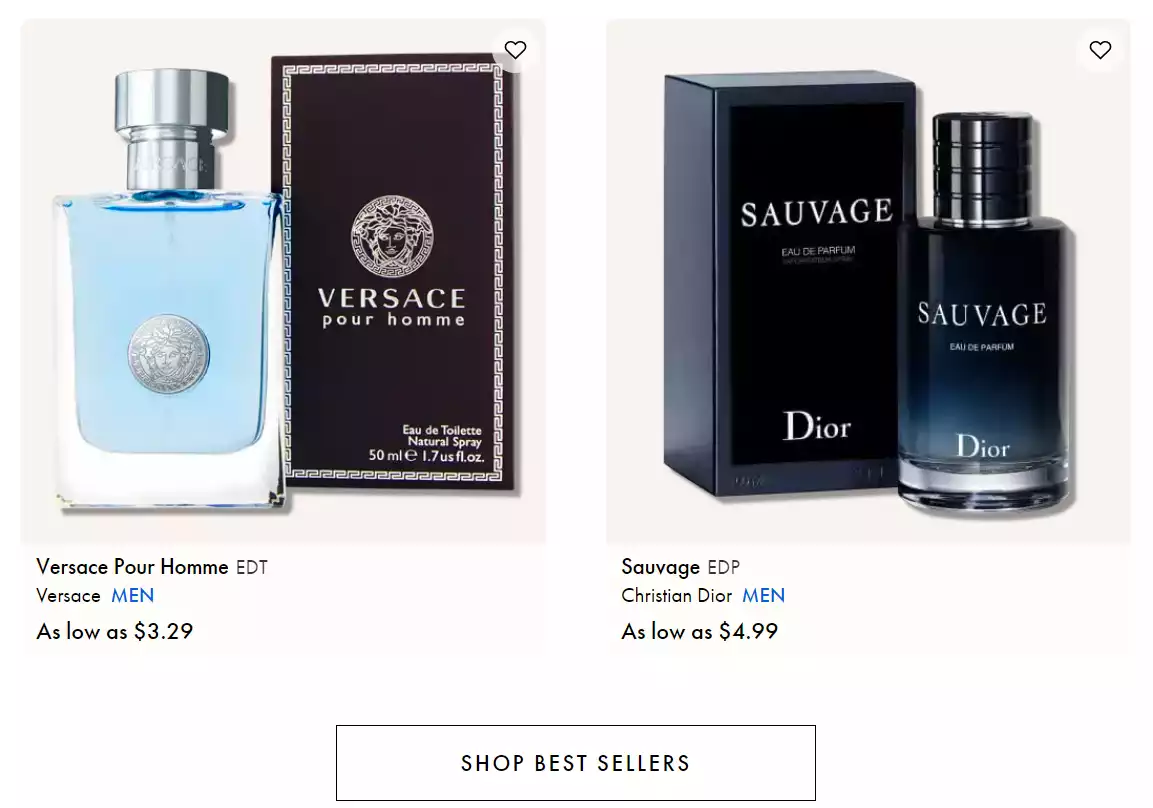 Why Try MicroPerfumes?
No need for surprises, try dozens of high-end name-brand perfumes for a fraction of the cost with sample vials. Quickly find your fragrance, no need for monthly subscriptions.
Sample them All & Save
We earn a commission if you click this link and make a purchase at no additional cost to you.
Pros
No monthly recurring charges
Pay for only want you want
4+ size options available, starting with the micro 0.025 oz. vials
Access all of the popular name-brand perfumes & colognes
Excellent travel size or space conscious solution
Cons
Less curated experience
Might not get exposed to new or novel scents
The small vials generally have about 10-20 uses in them (depending on how you spray)
ScentSplit
While ScentSplit isn't a subscription service, you could go in and choose samples of designer and niche fragrances as often or as infrequently as you'd like.
I've ordered from them several times and have never been disappointed. Once, there was an error (they sent me the wrong sample), and they corrected it immediately. 
Sometimes it's nice to be in control and only order when you want. Sometimes it's nice to get a surprise in the mail because you forgot about a subscription. There's room for both.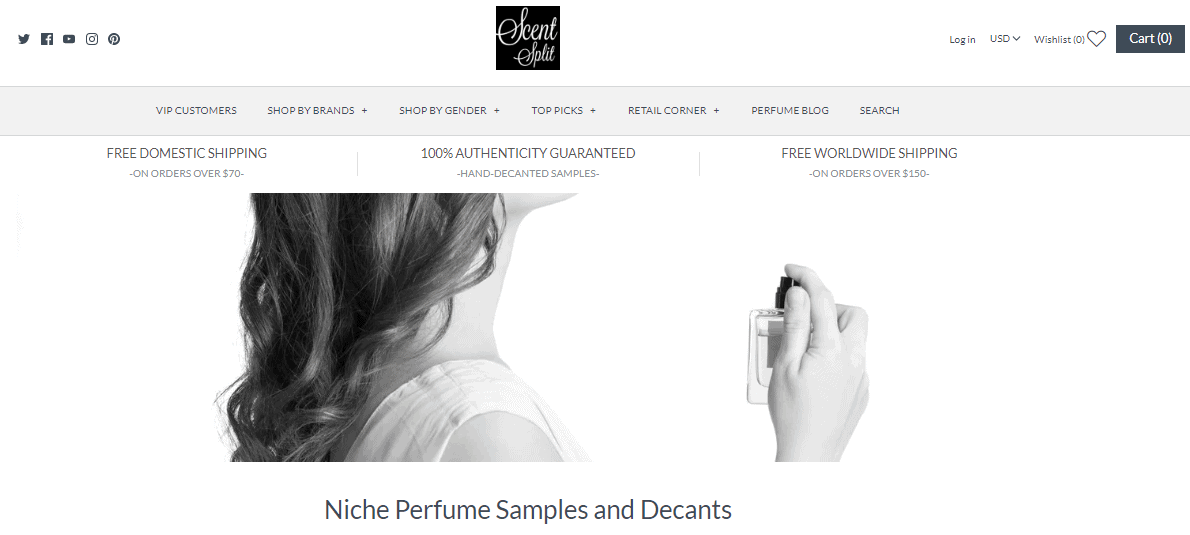 Pros
Not a recurring monthly fee

Prices vary by fragrance

Lots of size options available

You're in control of what you sample and when.

Access to niche fragrances you might not find elsewhere
Cons
If you love the excitement of a subscription, this one won't be for you.

Can be pricy. It's not the best deal, but it's a good solution if you're looking for something specific (especially niche fragrances) and don't want to subscribe anywhere.

Shipping time can feel a little slow sometimes, but it's not unreasonable.
Scent Trunk
Scent Trunk focuses on just a few fragrances, but they're not scents you can get anywhere else. This is perfect for people who love trying fragrances outside the mainstream. 
If you go straight to the subscription page, don't be confused by the names in the drop-down list that sounds like single notes. If you click over to the Original Editions page, you'll see that each one is inspired by the listed note. 
For example, Patchouli isn't just a patchouli note for you to mix with other fragrances or notes. It's inspired by patchouli, but the notes are ylang-ylang, jasmine sambac, litsea cubeba, island spices, patchouli, tobacco, black agar, oud Samrat, oud anokha, teak, and seaweed. It's much more complex than you'd think at first glance!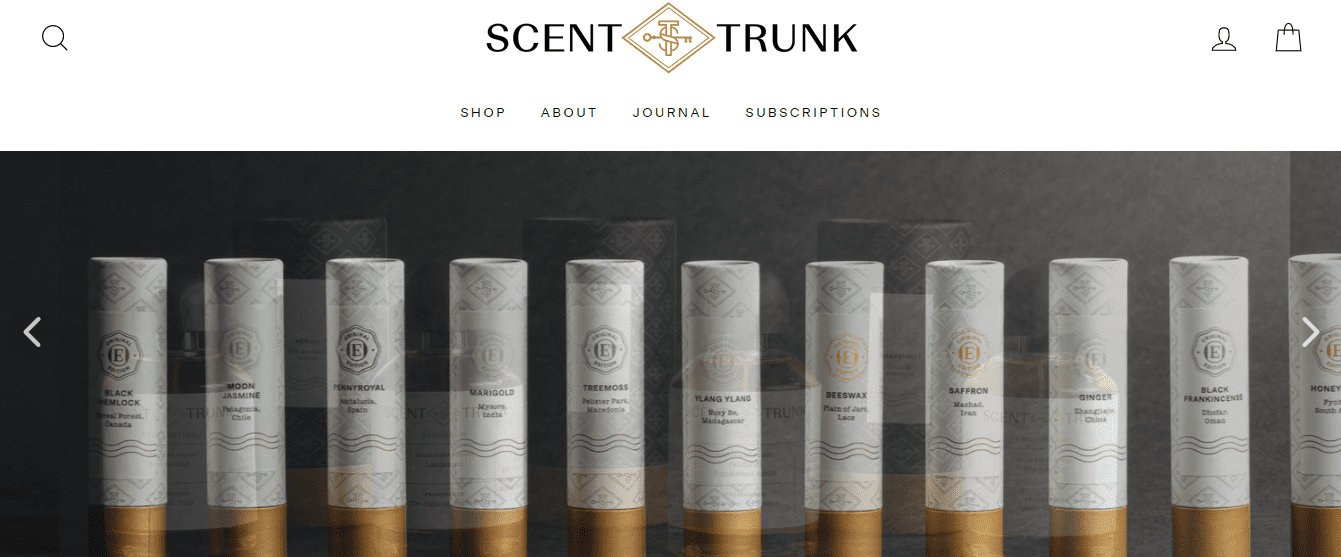 Pros
You get to try new and different scents you won't find in stores.

You can choose whether you get billed on the first of each month or monthly from the date of activation.

You get to enjoy perfumers' interpretations of certain scents. (like patchouli, above). It's a celebration of creativity and the art of perfumery.
Cons
It's $18.00 per month, which is a little pricier than the others (but probably not enough to be a dealbreaker).

You'll need to be a little more hands-on with your subscription when you want to change things up.
I'm sure you've heard of Ipsy; it's been around for years. This is a good option for people who love beauty samples, don't need a perfume every round, and love leaving perfume discovery up to fate. 
You won't have a say in which perfume you get–if you get one–but it can still be fun to try this one out if you're up for an adventure. When you're filling out your beauty quiz, you can say you want fragrance often, but I'm not sure how many times per year that'll mean you get it. You can also tell them what types of scents you prefer.
You can pay $13.00 per month for five products worth around $50.00, $28.00 for five full-size products worth $120.00 or more, or $41.00 to get both plans combined (worth $170.00+).
I like this one when I'm looking to add some fun surprises to my life but not necessarily on the hunt for my next favorite fragrance. If I find one through Ipsy, even better! What a nice surprise!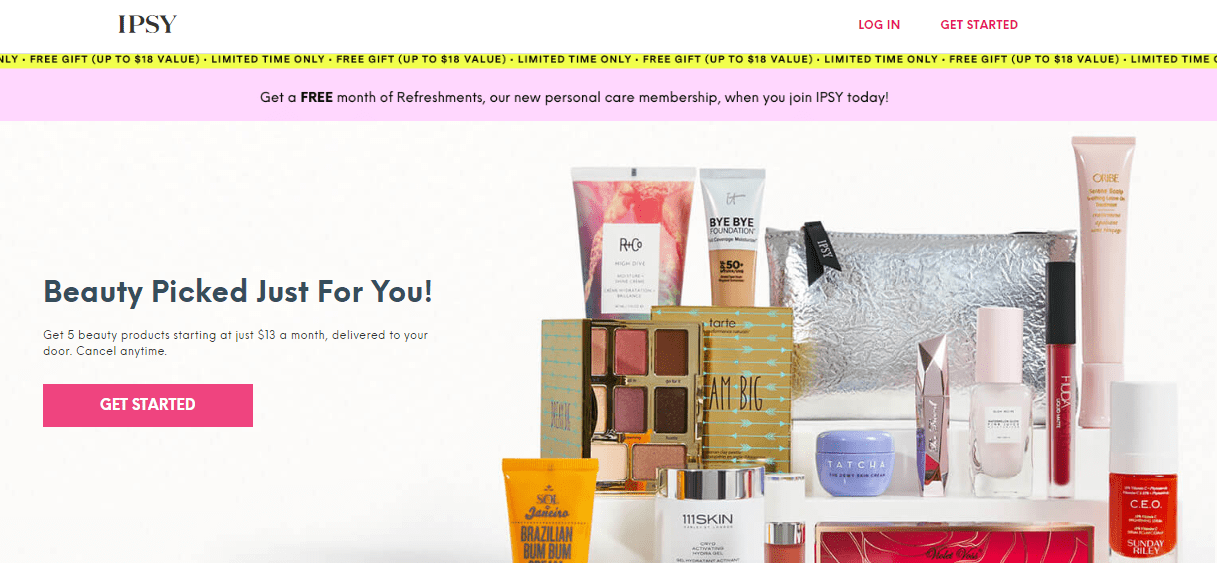 Pros
You get to try a lot of new products–not just fragrances.

You get options and can pay anywhere from $13.00 to $41.00 per month. 

The beauty quiz is thorough enough to inspire confidence.

Some fragrances will cost more than the mid-level package here, which might make this one look like a deal even though you're not guaranteed a perfume or cologne.  
Cons
You're not in control of what you get. Based on the quiz, you have some say, but it's not the same as hand-picking your queue the way you can with more focused fragrance subscription services.

Other than the most basic package, you'll be spending more on this one than you would on a basic fragrance-specific service.
Birchbox
Birchbox is a lot like Ipsy. You'll get various products, and sometimes they'll be fragrances to try. Expect to pay around $15.00 per month. You can save by prepaying for an extended subscription.
Again, this isn't the one to go with if you're actively searching for a new signature or seasonal fragrance. However, it could be a good option if you're just trying to add a bright spot to your month and try a few scents here and there throughout the year.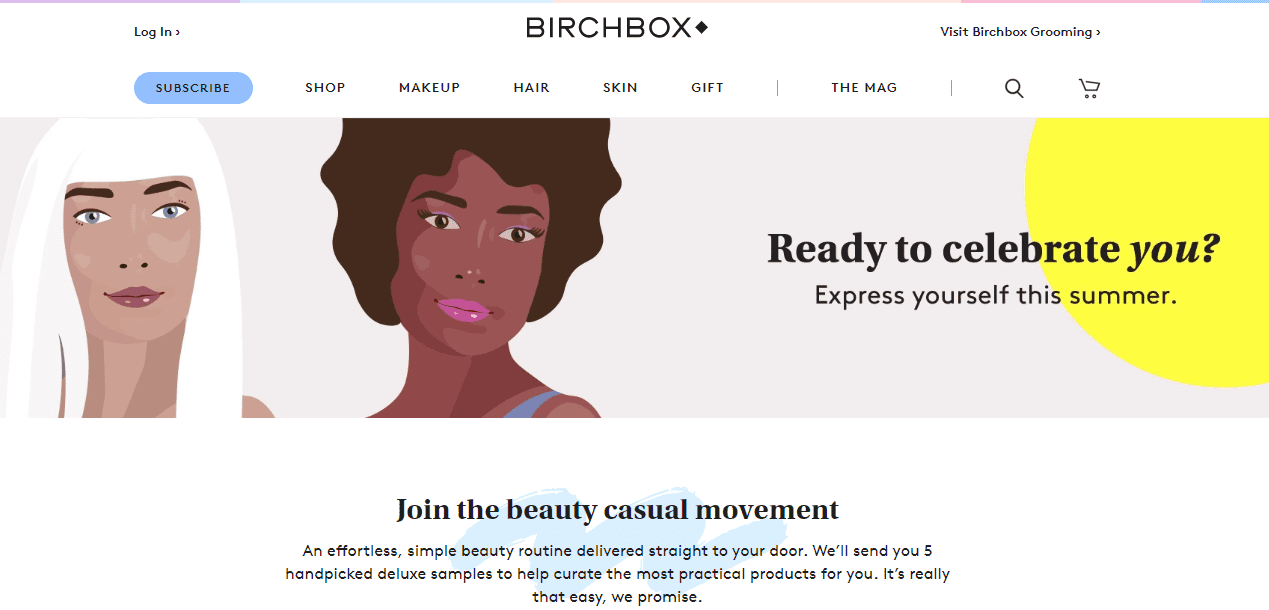 Pros
You can choose between a box of things they've picked out just for you, which allows you to choose one item, or a box of Birchbox team favorites.

You get five or six items per month (no guarantee of a fragrance).

It's a fun way to be surprised by different scents when they show up. You could still find your new favorite this way.
Cons
You won't always get perfumes.

Sizes are usually sample-size, with the occasional, slightly larger, deluxe size.
Olfactif
I have mixed feelings about Olfactif, but I'm still intrigued. You can choose from niche women's or men's scents and get three featured scents per month, or go for the Deluxe option and get samples of all six featured scents of the month.
If you get three perfumes or colognes, you'll pay $20.00 per month. If you want all six, you'll just pay $38.00. Each vial contains about 40 sprays' worth, enough to get you through two weeks or more of daily wear. 
In addition, if you decide to purchase a featured fragrance that month, you'll be able to save 20 percent. If you want another full bottle or sample, you can save 10 percent just for being a subscriber.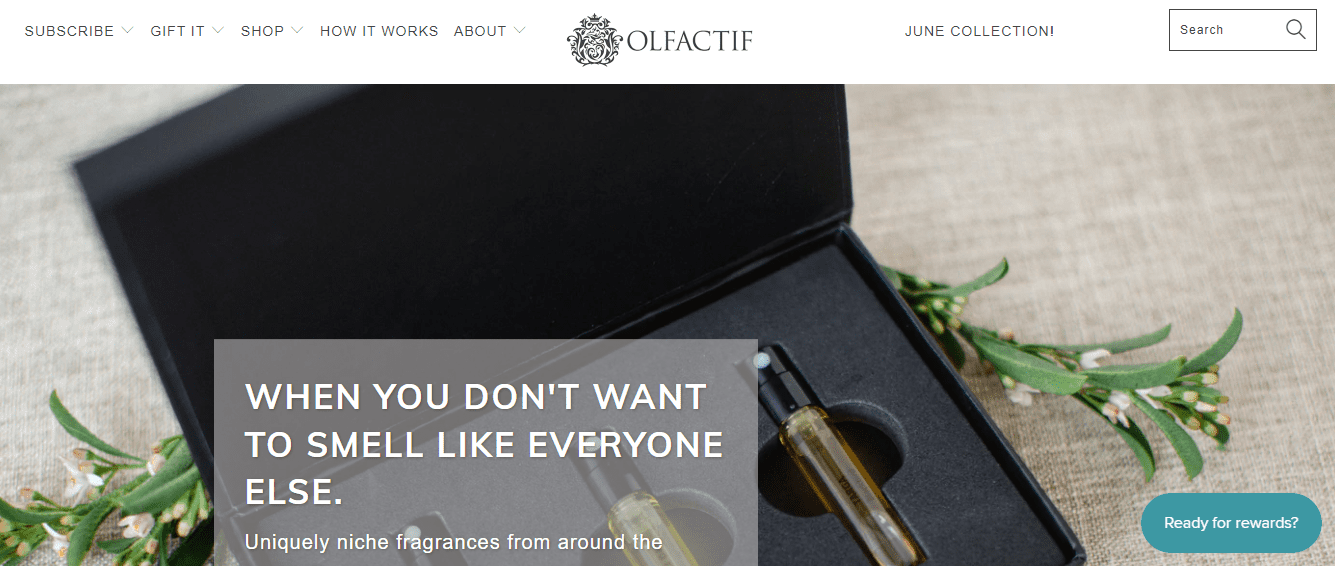 Pros
You get to try three or six scents each month.

You'll get a discount on a full bottle or other samples.

You can prepay if you want to set your subscription up and forget about it.

You can see the month's preview before you sign up.

You can try scents you probably won't see anywhere else.
Cons
You're not choosing your scents.

You won't get a full month from each fragrance.

If you want a mix of men's and women's fragrances, you'll have to buy the Deluxe option with six; you can't mix and match the three (I could see a set with two women's and one men's scent being nice for my household).
Perfume Surprise Box
I have the same hangups with Perfume Surprise Box as I do with some others that don't allow you to choose your fragrances.
The theme-inspired boxes allow you to compare similar scents, which is nice if you're looking for a particular type of fragrance. However, that could be an issue if you don't enjoy certain fragrance families.
I love variety in perfume samples (I want to try them all, honestly). This one delivers on that front–you can try five per month. 
Right now, Perfume Surprise only offers perfumes–no colognes. 
In addition to the perfume samples and jewelry (yep, jewelry!) in the subscription boxes, you can purchase individual fragrance samples and additional necklaces, bracelets, earrings, charms, and keychains.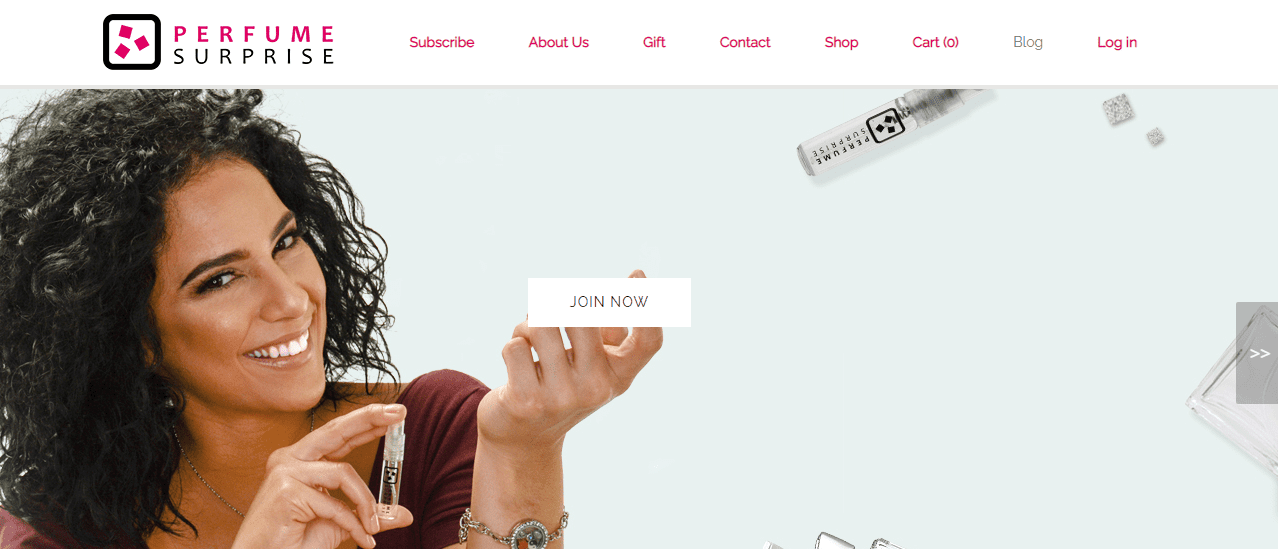 Pros
You get to try five designer scents each month (2.5ml each).

You can sign up for one month or six.

You also get a jewelry set, also inspired by the monthly theme.

All scents combine to give you about a month's supply.

You can get a free month if you subscribe (prepay) for six months.
Cons
The boxes are inspired by themes, so if your body chemistry doesn't tend to agree with the theme for one month, you may not like anything you get.

You don't choose your fragrances (but this is a great way to find one you wouldn't normally look twice at).

If you fall in love with one of the scents, you'll only have enough to test it out for about a week before you have to decide whether to order a full bottle. With other options, you can get up to a month of a single fragrance.

You're paying more for a month's worth of fragrance spread across five vials than you would for a single perfume from ScentBox or Scentbird (but the variety could be worth it to you).
At first, one of my favorite things about Perfume.com was how it lets you choose your scents before you do anything else (if you want). I was able to go through and select all the perfumes I might want to try before I gave them my name or any payment information.
That excitement wore off when I realized those were just for their information, not necessarily perfumes I'd be receiving. This seems to be more of a fragrance-of-the-month club where they send you what they think you'll enjoy.
Each month, you'll be billed $14.95. At the time of this writing, they're offering 50 percent off the first month, so you can get a sample for $7.47. I did have to choose whether I was interested in fragrances created for women or men.
Pros
You have access to the premium brands (over 500 fragrances), and there's no tiered subscription setup.

Samples are the same size as the ones at Scentbird and ScentBox.

You get an atomizer every month.

Perfume.com has been around since the mid-90s and has a reputation for being trustworthy.
Cons
Even though you can select fragrances without giving much information about yourself, there's not much information about how the Perfume.com subscription works, either.

I was surprised by how few perfumes I could choose from during the initial sign-up period. The list was substantial enough to find several I wanted to try, but I expected more. 

Once I completed the checkout process, I still had no idea which fragrance was about to be sent my way. I had the impression I'd be able to choose or that they'd pull from the list of perfumes I said I was interested in, but that doesn't appear to be the case. There was no queue to edit, even after I'd paid.
FAQs
Signing up for a subscription service can be a little scary, even if there's not a big financial commitment up-front. I get it.
Here are some of the most frequently asked questions about ScentBox and Scentbox alternatives to ease your mind and help you choose the right perfume subscription box for you.
Question: Is ScentBox a ripoff?
Answer: No, it's not a ripoff. It may not be the best one for you personally (there are so many options to choose from!), but it's not a ripoff.
Question: Is ScentBox the same as Scentbird?
Answer: They're oh-so-similar, but not the same company. They work the same way, though. There may be some minor differences in pricing or the perfumes they offer.
Question: Is Scentbird knock off?
Answer: No, these are authentic fragrances.
Question: Is ScentBox premium worth it?
Answer: It depends on your taste in fragrances. Before you decide, I recommend checking their complete fragrance list (available from their main page if you scroll down and look for the link).
If there aren't too many you're interested in that are marked as premium fragrances, there's no reason to pay more for access to the additional scents.
However, suppose you find that you're most interested in premium (or even platinum) scents. In that case, it's worth it to sign up for a higher tier.
Question: Who owns ScentBox?
Question: Does ScentBox have an app?
Answer: No. I found one app called ScentBox through the Google Play store, but it doesn't appear to be for sampling perfumes. It's educational.
Conclusion: Stick with ScentBox or ScentBird in Most Cases
I love the thrill of a monthly subscription, but I also love having some control over what I'm spending my money on. In some cases, I may want to throw caution to the wind and have the perfume (or perfumes) of the month chosen for me; usually, I want to know what I'm getting and which month it's coming.
If you're looking for ScentBox alternatives, I imagine you're probably more focused on finding a designer scent than an indie one. Indie scents have their place, and they can rival the designers, no question.
If that's not where you are on your perfume journey, and you want something more mainstream, indie won't cut it.
Suppose you just want to try several fragrances that have been recommended to you or that you've appreciated by other people over the years. In that case, you'll probably need something like ScentBox or Scentbird.
There's certainly value in the other options. However, if you want control over which scents you receive, prefer fragrances you've heard of, and want enough product to give each one a solid month-long try, I wouldn't veer too far off the ScentBox/Scentbird course for now.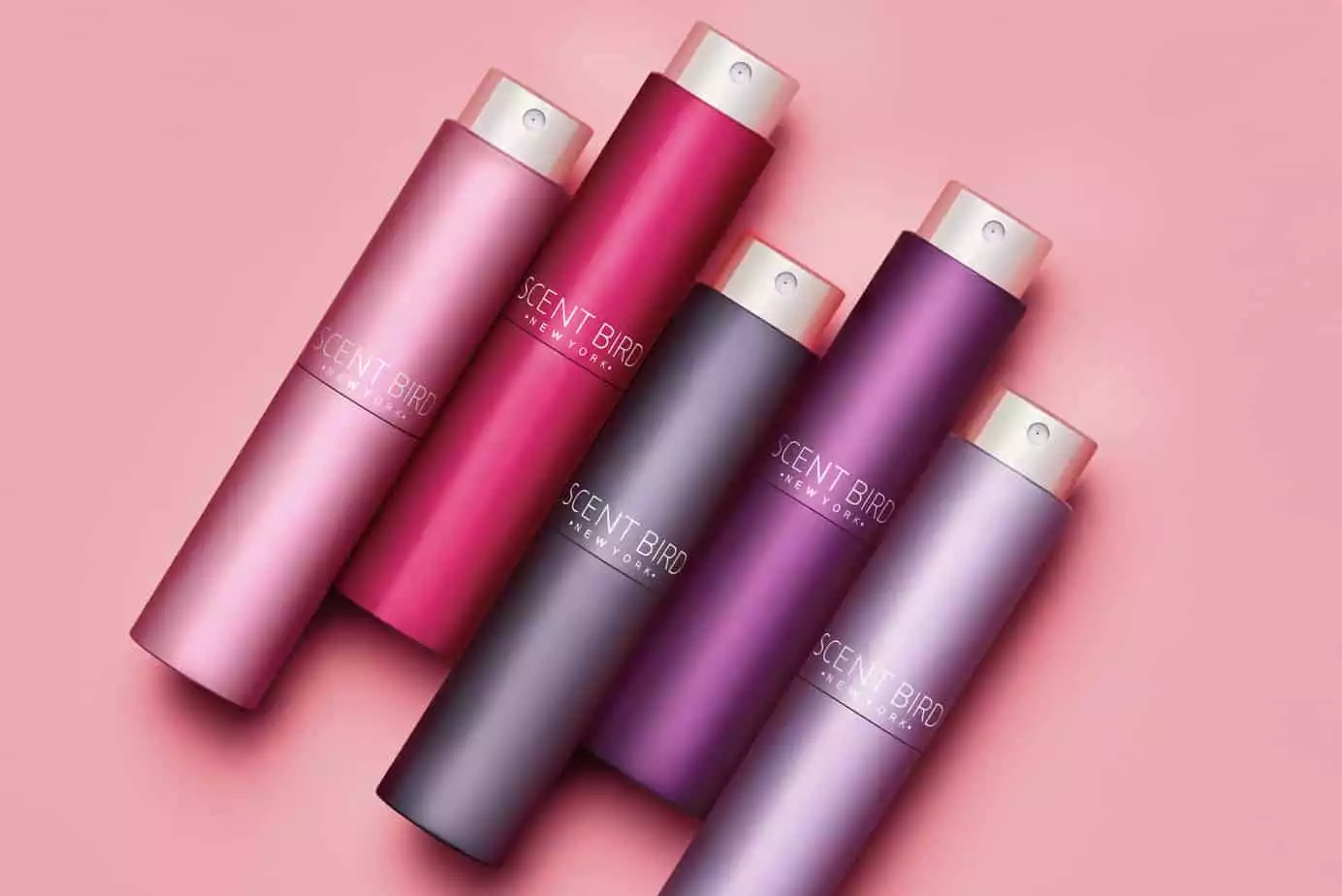 Monthly Perfume Subscription Box | Scentbird
Discover the latest perfumes and colognes at Scentbird. Date perfumes before marrying them. Explore over 500 designer fragrances.
Get Started
We earn a commission if you click this link and make a purchase at no additional cost to you.
Recommended Reads: