Latest posts by Jacqui Somen
(see all)
I'm a personal trainer, and people frequently seek out my services with the goal of losing weight. While fitness is a vital component of a healthy lifestyle and body composition, healthy eating is crucial to achieving weight loss goals.
My clients often don't have the time to cook healthy meals from scratch at home and can find themselves falling back on old habits or reaching for comfort foods in times of high stress if they don't have convenient options on hand.
High-quality meal plans can be a useful tool for achieving health goals, as they save time and mental energy that would normally be spent on planning, cooking, and cleaning and can help you avoid hidden calories or sneaky ingredients.
Prepared meal delivery services are helpful because you don't have to think about what to prepare; you can pop the dish in the microwave and have a meal that is certain to support your health and fitness goals.
TL;DR: BistroMD is a home-delivered meal plan that was created by a doctor and is designed to help people achieve weight loss goals. Chefs create the menus using authentic ingredients. There are tailored options for specific dietary needs.
BistroMD, a meal plan program that helps people achieve healthy weight loss through a science-based approach, was created by Dr. Caroline J. Cederquist, a doctor specializing in metabolism. The dishes are chef-prepared in small batches using real ingredients.
The meals arrive at your doorstep weekly and include tasty options such as Meatloaf with Honey Bourbon Glaze, Chicken, Rice and Cheddar Casserole, Hickory Smoked BBQ Pork with Broccoli, and Turkey Breast with Herbed Brown Gravy. BistroMD also offers a variety of programs for people with specialized dietary needs, such as people with diabetes, gluten-free and heart-healthy.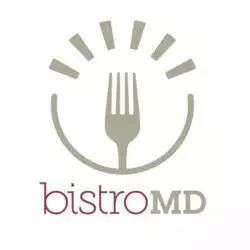 BistroMD's Ingredients
BistroMD meals are made from fresh, authentic ingredients. The company is committed to offering meals that are free from aspartame, freeze-dried ingredients, shelf-stable ingredients, and trans fats. Additionally the meals taste home-cooked once prepared because they are frozen while fresh,.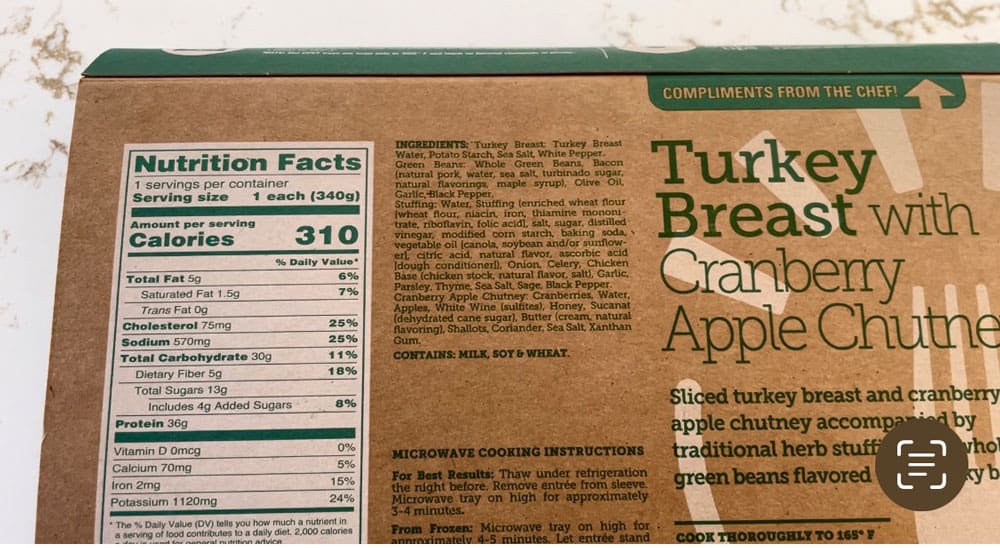 BistroMD's Customized Programs
BistroMD offers a variety of programs depending on individual needs. Their 7-day program includes seven breakfasts, seven lunches, and six dinners. Their 5-day program contains five breakfasts, five lunches, and five dinners and is designed to be eaten during the work week.
They also have programs that contain only lunch and dinner meals. I received the Signature Program, which included five lunches and five dinners alongside healthy breakfast and snack guidelines. I like that they offer a variety of options, so that some people can eat BistroMD for every meal and others can design some of their weekly meals on their own.
BistroMD offers programs that are specially designed for people with specific dietary needs, such as people who eat gluten-free or who have diabetes and need a special diet to manage their condition. BistroMD's programs include:
BistroMD Signature Program
The BistroMD Signature Program includes 150 meals made from real ingredients. The meals focus on lean proteins and vegetables.
Gluten-Free Program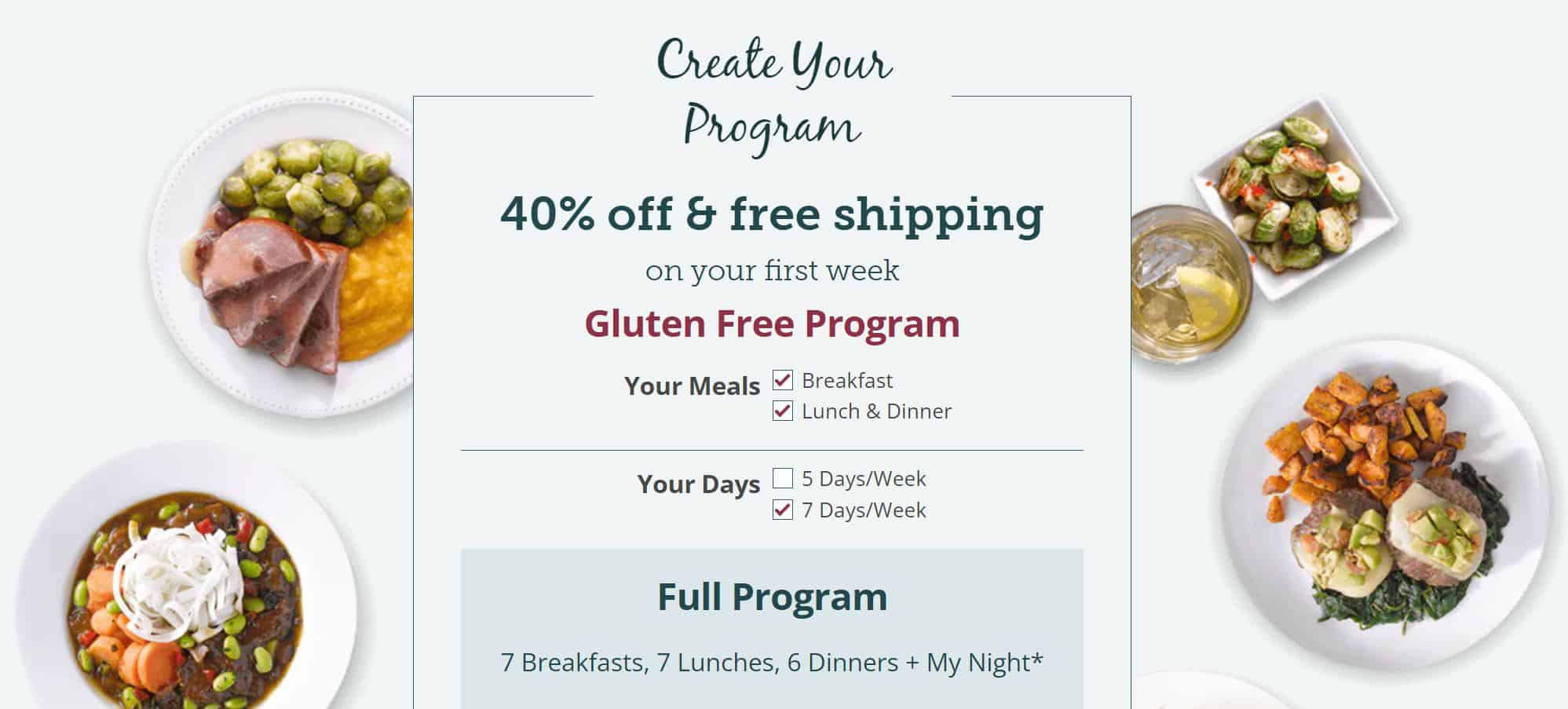 Designed for people with celiac or gluten sensitivities, BistroMD's gluten-free program includes over 100 meal options tested to the FDA gluten-free standard not to contain wheat, rye, or barley. In addition, BistroMD's gluten-free program uses no synthetic gluten substitutes.
BistroMD's Heart Healthy Program includes over 100 doctor-designed meals that contain 600mg of sodium or less. These meals also contain less than 3.5 grams of saturated fat per meal.
BistroMD's Keto Flex program includes more than 85 low-carb options that they say are less restrictive than your average keto program.
The menus in the Diabetic Program focus even more on lean protein to help regulate blood sugar levels. BistroMD's Diabetic Program includes over 100 meal options that contain 25 grams or less of net carbohydrates.
A female doctor designed the Menopause Program to include specific ingredients known to help with hormone changes. The Menopause Program has more than 100 meal options.
What's on the BistroMD Menu?
The menus vary weekly, but here is an idea of what could be on the menu in your BistroMD Signature Program. In my box of five lunches and five dinners, I received the following:
Meatloaf with Honey Bourbon Glaze

Chicken, Rice and Cheddar Casserole

Grilled Salmon with Creamy Pesto

Cranberry Harvest Turkey Meatballs

Gochujang Tofu with Sweet Potato Noodle Japchae

Mojo Pork with Black Beans & Rice

Pork Tenderloin with Spiced Apple Chutney

Turkey Breast with Cranberry Apple Chutney

Pork Tenderloin with Country Style Gravy & Mashed Potatoes

Chicken Piccata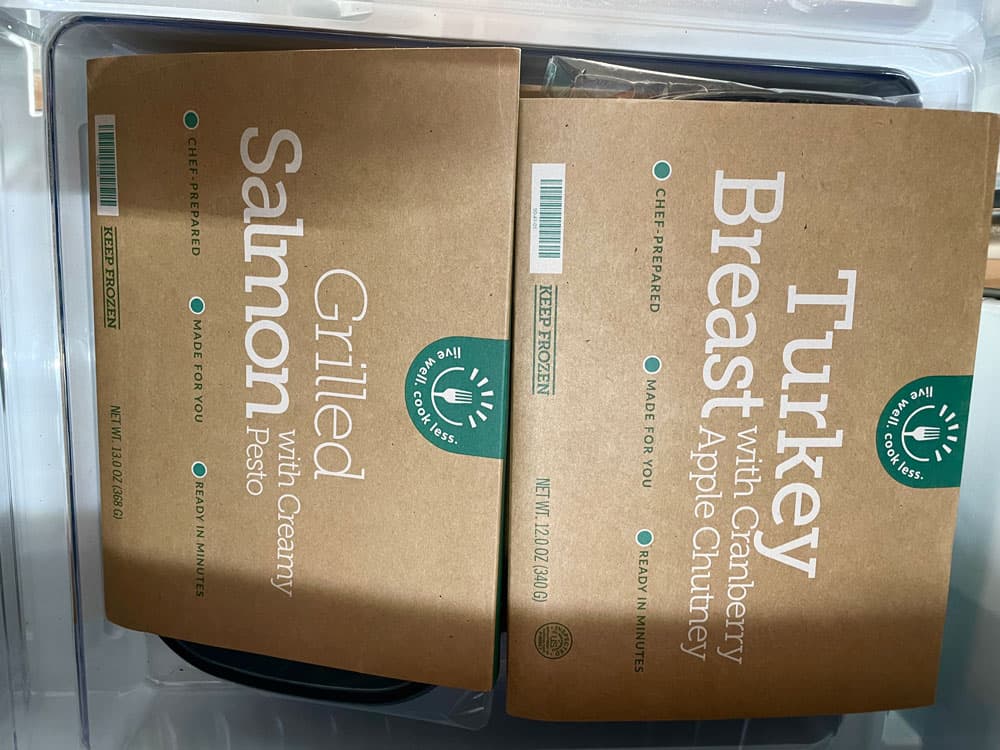 Inside My BistroMD Box
My BistroMD box came with all of my meals for the week. The meals arrived packed in dry ice to keep them frozen until I placed them in my freezer.
The package contained a welcome letter and book, which outlined how to access my account, how to prepare the meals, additional tips for success with my program (e.g., what to eat for snacks, what to drink, etc.), and how to track progress. I also found a detailed 5 or 7-day meal plan inside the box.
This calendar lays out what to eat for each of the BistroMD meals and includes detailed recommendations for what to eat outside of the program.
For example, I signed up for the Signature Program and received ten meals, five lunches, and five dinners, with meals such as Meatloaf with Honey Bourbon Glaze, Chicken, Rice and Cheddar Casserole, and Grilled Salmon with Creamy Pesto.
I also received guidelines and suggestions for what to eat for breakfast and snacks on each of the five days, alongside recommendations for what to eat for lunch and dinner on the other two days. I found the meal plan really helpful so that I didn't have to think about what to make for lunch and dinner each day during the work week.
BistroMD Program Support
BistroMD doesn't just send out the meals and forget about you; they offer a range of tools that set subscribers up for successful weight loss.
Each box not only contains pre-portioned healthy meals but also outlines guidelines and provides recommendations for any meals that are eaten outside of the program and snacks. For example, they recommend that snacks consumed during the program follow these guidelines:
150 calories

10-15g protein
BistroMD also sends regular emails with helpful information for staying on track, such as portion advice and tips on alcohol consumption and exercise routines.
Finally, BistroMD offers access to dietitians. If subscribers experience any health concerns or experience a weight loss plateau, they can reach out to the dietitian staff directly and receive a response within 24 hours.
It was helpful to have support and guidelines for meals outside of my BistroMD plan, I definitely felt that the added tools offered by BistroMD set me up for success in following the program throughout the week.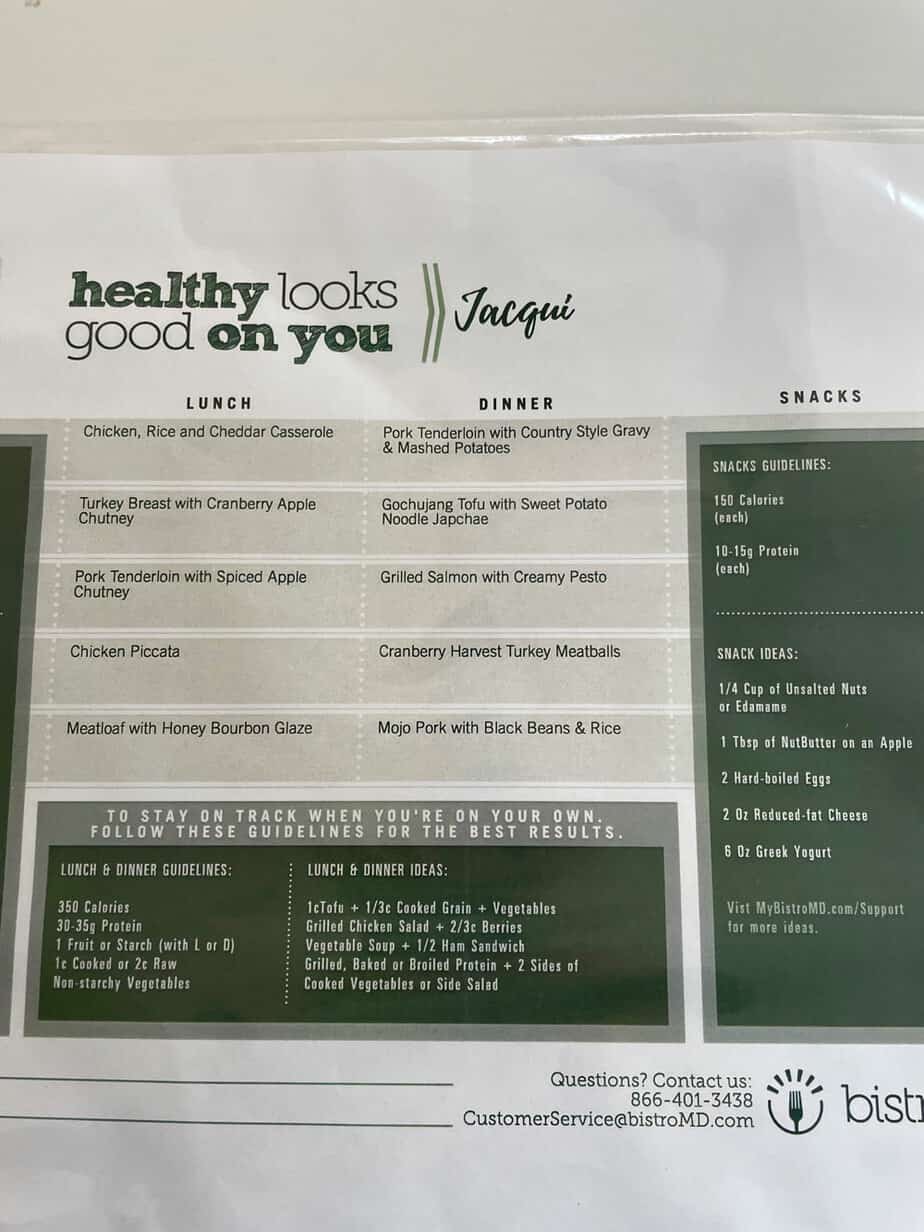 Who is BistroMD Good For?
BistroMD is great for people looking for healthy and convenient meals to help them achieve their health goals. Many of my clients are really busy and don't feel they have the time or mental energy to make their own food. Easy-to-prepare, pre-portioned meals, like BistroMD, take all the guesswork out of healthy eating so people can focus on their work, families, and fitness.
BistroMD Delivery
My BistroMD delivery was seamless and very easy to track. As soon as my order was placed, I received an email where I could track the package. I knew immediately when my BistroMD box was delivered and could bring it inside to pop in the freezer shortly after. The box was well-packed and easy to unload into my freezer; I just used extra caution with the dry ice.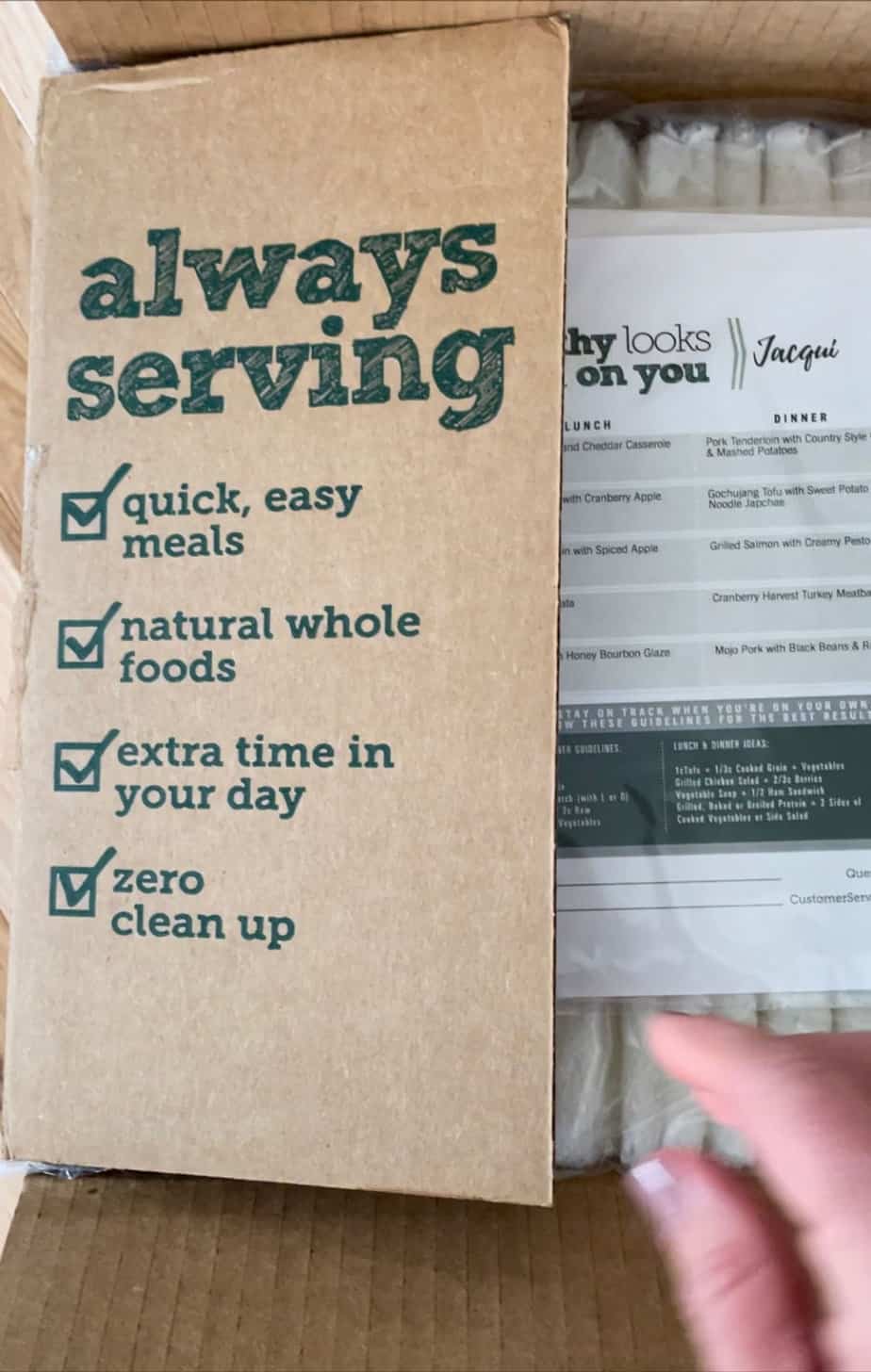 BistroMD Meal Preparation
My BistroMD meals arrived at my door frozen and ready to pack into the freezer. As soon as the box arrived, I put everything in the freezer except for my meals for the next day, which I placed in the refrigerator to thaw.
My daily menu was laid out in a printed meal plan that came in the box, making it easy to follow the schedule. To prepare my BistroMD meals, I thawed each meal for one-to-two days and then popped it in the microwave for about four to five minutes when I was ready to eat; the package also gives an option for cooking in the oven if you prefer that over the microwave.
If you forget to take something out of the freezer in time to thaw, there are also instructions for cooking the meal from frozen on each box. Preparation of these meals honestly couldn't be any easier. It took just moments out of my day and allowed me to focus on my work and family instead of trying to decide what to eat or counting and measuring calories.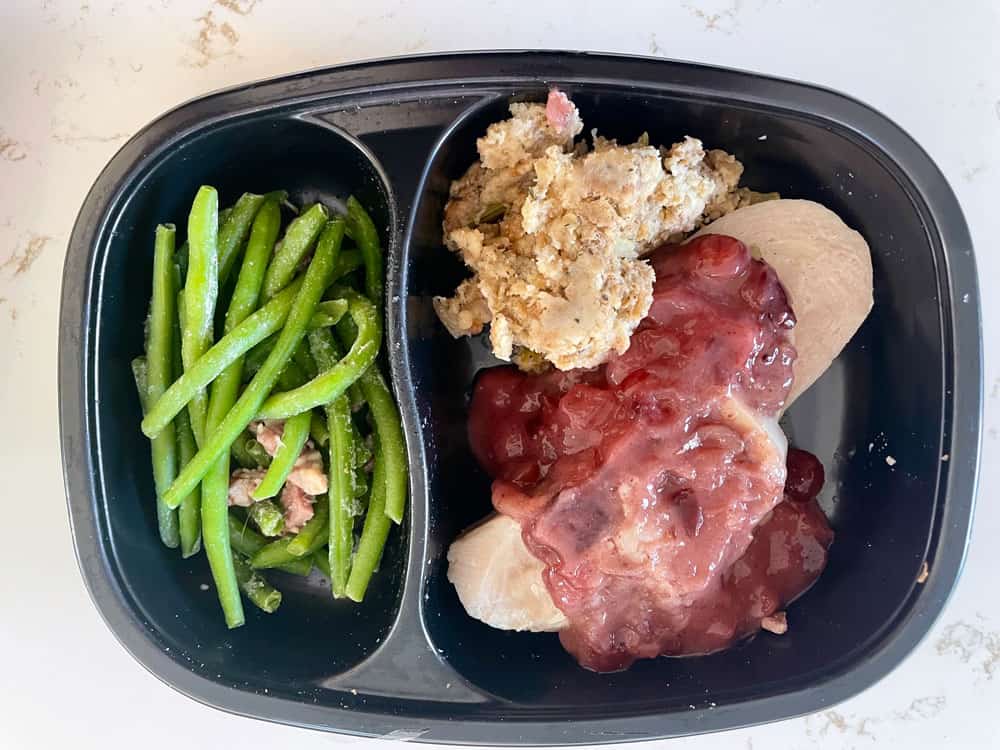 BistroMD Meals Flavor
I really enjoyed my BistroMD meals; once cooked, they smelled so delicious my family came into the kitchen to see what I was cooking. The meals tasted almost home-cooked, I could tell that they were made fresh before they were frozen. The meal composition also worked really well for me, because the meals focus on protein alongside veggies, I felt really satisfied after eating.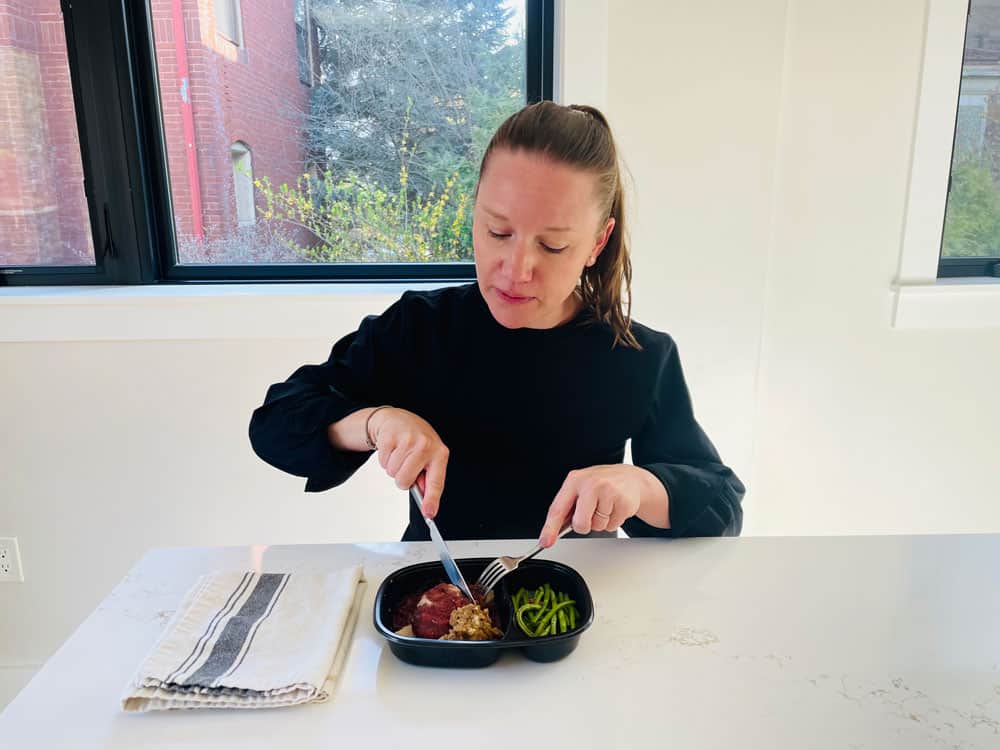 Outside Meals on the BistroMD Program
While BistroMD makes mealtime easy by pre-planning each dish, you don't have to give up all your favorite foods when you start on the BistroMD program.
As outlined in their welcome book, snacks are an essential part of the program — without protein-based snacks, they say your body might go into starvation mode, where it actually stores fat.
Otherwise, they say that other foods are okay to eat in moderation; it is just important to be mindful. The pre-portioned sizes of the BistroMD meals also helped me navigate making my own choices for breakfast and on the weekends.
Drinking on the BistroMD Program
The BistroMD guidelines suggest that subscribers drink at least 64 ounces of water a day and limit other beverages to coffee, milk, or tea. In addition, they recommend limiting alcohol to 3 or 4 units per week.
These recommendations help people stay on track with their weight loss goals. Additional calories in beverages like sodas, juices, and smoothies can add up and deter successful weight loss.
Pros and Cons of BistroMD
BistroMD is a convenient way to get in chef-created healthy meals, but it may not be for everybody. Here are some pros and cons of BistroMD, in my opinion:
Pros
Meals are easy to make

I feel comfortable that the meals are healthy for me

A doctor designed the program

The meals are very convenient

There are a lot of different meal options, which keeps things interesting.

The meals smell and taste fresh

BistroMD offers additional support through meal guidelines, email recommendations, and dietitian support.
Cons
There are few vegetarian options

If you travel a lot, it might be tricky to receive your meals

The meals might be complicated to make at your office, depending on your access to a refrigerator and microwave

Families would have to buy/make two/multiple meals
BistroMD Pricing
It depends on your program; the Signature Program I received, which included five lunches, five dinners, and shipping, cost ​$169.85 per week. BistroMD offers a pretty steep discount for the first week, so you can try the meals and the system and see how it works for you.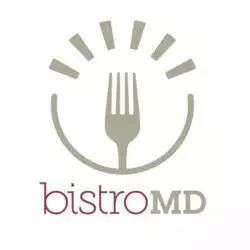 BistroMD is Great for Busy People
BistroMD is a great way to plan healthy, convenient meals without spending hours in the kitchen prepping, cooking, and cleaning up. BistroMD is a nice option for people looking to save time and mental energy trying to figure out what they need to eat every day to stay on track with their health goals.
The cost can be comparable to a week's worth of groceries for one person. The additional support BistroMD offers, such as access to dietitians, meal plans, and guidelines, add a lot of value to the program.
Alternatives to BistroMD
BistroMD isn't right for everyone. One alternative option to BistroMD is to make your own healthy meals at home. Home cooking gives you a little more leeway to eat what you want but requires more time for planning, shopping, and cleaning.
Other meal delivery services are available, such as Factor and Purple Carrot; it's really about finding a system that works best for you. Everyone needs unique support on their health journey, but BistroMD can set you up for success if it's helpful for you to have someone else make your food decisions.
BistroMD FAQs
Question: Can BistroMD help me lose weight?
Answer: I have no doubt that sticking to a BistroMD meal plan alongside an exercise routine can help many people effectively lose weight. The BistroMD meals are pre-portioned and designed to be nutritious and filling. Many of my clients who are seeking to lose weight turn to thoughtful meal plan programs.
Question: Are BistroMD meals frozen?
Answer: BistroMD meals are chef-prepared and then frozen at their peak freshness. They come to your door frozen and then are thawed and easy to prepare in the microwave in a BPA-free, microwave-safe dish. They also send instructions for preparing the meals in the oven if you prefer. They are better than your average frozen meal in that they are designed by a doctor and created by chefs, so you can be sure that the ingredients and nutrient content support your health goals.
Question: Is BistroMD suitable for vegetarians? 
Answer: No, BistroMD does not have a vegetarian program option. Their meals focus on lean proteins and vegetables. 
Question: Can you drink alcohol on the BistroMD program?
Answer: If you are following a BistroMD program, alcohol can be drunk in moderation. Dr. Cederquist recommends limiting alcohol consumption to 3 drinks a week for women and four drinks a week for men; otherwise, alcohol might keep you from successful weight loss.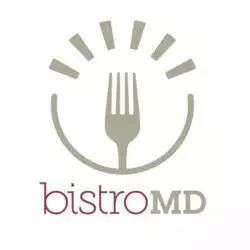 Related read