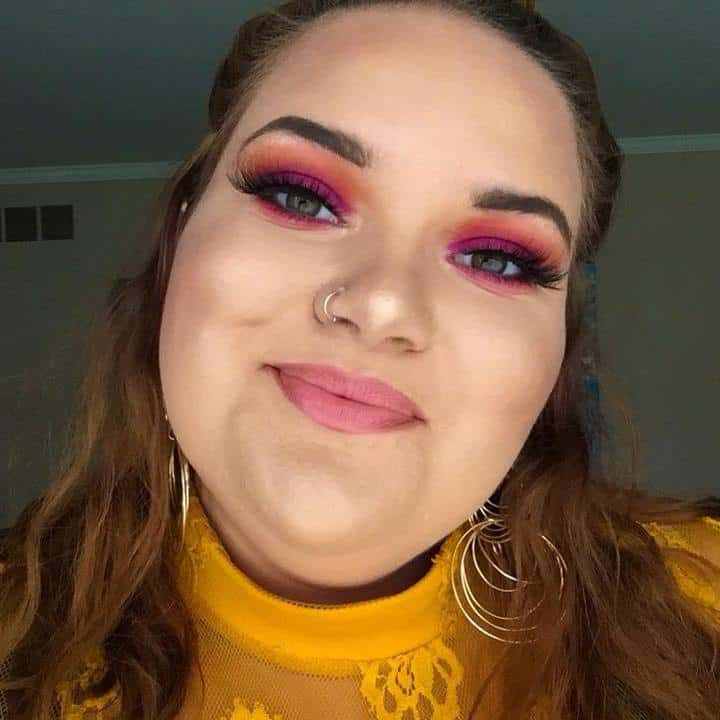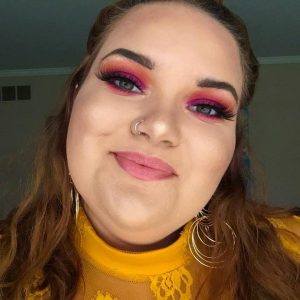 Latest posts by Alizabeth Swain
(see all)
I love meal delivery boxes.
Do you mean I can pay someone to plan my meals?
And they'll send me the ingredients I need to make the meals, so I don't have to go grocery shopping?
Oh, and they'll even cook the meals for me, so I don't have to worry about dishes and cleaning up?
Consider me sold!
I know this sounds a little too good to be true, but I promise you, I'm not talking about Doordash. Or Uber Eats. Or picking up your dinner through the McDonald's drive-thru.
What I have to offer you here is a RealEats vs. Factor 75 review: two meal delivery services that offer prepared, healthy meals delivered straight to your doorstep.
What could I do with all of my free time now? No spending hours meal planning, hours at the grocery store, hours cooking, hours cleaning up, hours trying to get the picky eaters that make up my family to eat. It's all taken care of (queue tears of joy streaming down my face).
I don't get any more simple than what RealEats and Factor 75 offer. Every week, I go online and pick out my meals. I even can let the picky eaters in my family help me pick out meals. All I have to do is pop a meal in the microwave, and boom, done.
Ahhhh! Excitement courses through my veins. As I clicked order on these two subscription boxes, I wondered, "is it too good to be true?"
Well, stick around, and you'll find out!
Bottom Line Up Front
RealEats is the prince charming meal delivery service you've been waiting on. Factor 75 is the dragon your Real Eat prince will slay at the end of this movie.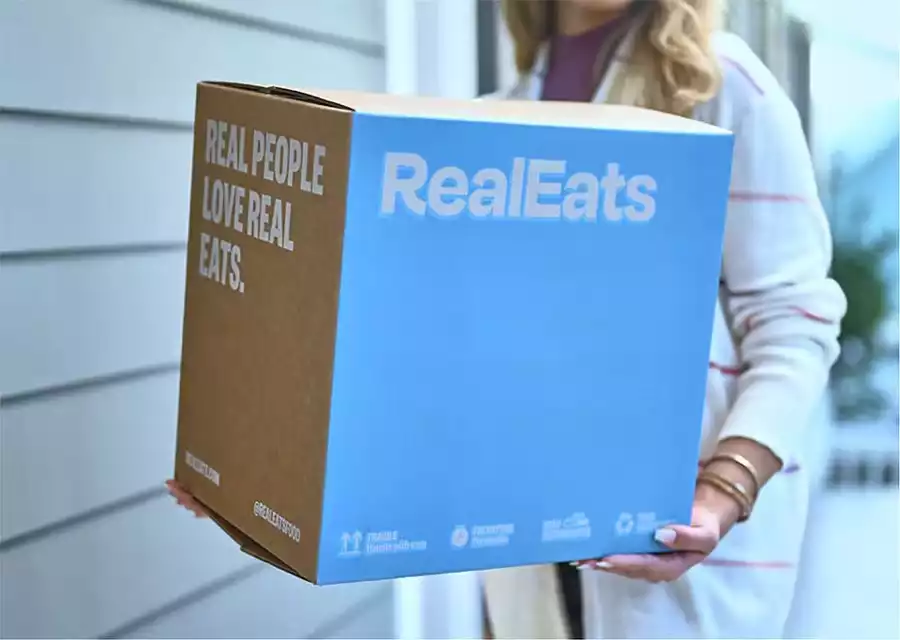 Main Differences between Factor 75 and RealEats
Factor 75 specifically caters to special diets, whereas RealEats focuses on healthy foods.

RealEats provides local, farm-fresh ingredients, whereas Factor 75 focuses more on meals being prepared by dieticians.

Factor 75 charges $15 for four meals, whereas RealEats charges $14.99 for four meals.

Factor 75 has a more extensive menu and variety, whereas RealEats provides the same interchangeable options for meals and customizations.

You can choose up to 18 meals a week with Factor 75, whereas you can choose up to 12 meals a week with RealEats.

You can freeze RealEats meals, whereas Factor 75 doesn't encourage you to freeze their meals.

Factor 75 breaks down all of the ingredients used to prepare a meal, whereas RealEats doesn't

Now, I know you will want to hear about RealEats. That's why I decided to list Factor 75 first, because of my experience with them. (Spoiler alert: it wasn't good).
Here's a little more about the company before I get any further:
What is Factor 75?
Factor 75 is a healthy meal delivery service. They offer chef-prepared meals that dietitians designed to make sure you're getting highly nutritious meals delivered straight to your door. All of the meals provided by Factor 75 are GMO-free, refined sugar-free, free of antibiotics, and hormone-free.
There are 27 different meals you get to choose from every week. That's what I liked about Factor 75 when I was shopping around for other meals. Plus, they also offer meals that cater to specific dietary needs. If you follow a low-calorie (for weight loss), ketogenic, low-carb, or plant-based diet, Factor 75 offers meals that cater to you.
My Experience
I ordered Factor meals at the same time (literally the same day) as I ordered my RealEats box. I figured, if one box is terrible, hopefully, the other box will be good, so I'll have yummy meals to help get me through the week, right? Well, I had money taken out of my account for my Factor 75 box.
But nothing ever showed up. I waited two and a half weeks for my box to arrive. I waited for tracking information. I waited for some confirmation that I was going to get anything for my money, but alas, I was left empty-handed.
So, I emailed customer service. I never heard anything back from their customer service department.
That's weird.
Well, a few more weeks go by, and I don't get anything. When I emailed Factor 75, I never talked about wanting to cancel my account. I wanted the box I paid for. I wanted to see what this company was about; I know this can be tricky when you're taking care of online orders, so maybe, my box just got missed in the packaging.
Whatever happened, I'll never know. Basically, after waiting more time and never receiving anything, I tried several more times to get ahold of customer service. My subscription with Factor 75 was active, but I never received anything from Factor 75, and I never heard back from their customer service.
I wish I could give you a breakdown of my meals and flavor, but sadly, I have nothing to show you. Factor 75 looks good on paper, but I'm sad I didn't get to try their meals.

First things first, I feel like I owe RealEats a round of applause for actually delivering my meals!
Does this count as a taste of luxury since these meals were made in New York? This is about as close to NYC food as I've ever been!
I think it's awesome that RealEats provides meals prepared by chefs. There are not a lot of other meal delivery services out there that offer that. A lot of other meal delivery services through all of the ingredients together in a bag and make you cook your meals. So it doesn't feel like you're getting anything that's been prepared by the chef.
But that isn't the case with RealEats. It's almost kind of like getting healthy fast food delivered to you, but without the guilt since you're filling your belly with healthy veggies. This felt very luxurious, but I like how this wasn't very expensive either.
I think RealEats fits perfectly in with my busy lifestyle. And it allows me to cut back on the excessive spending I usually do because I'm always out fine food on the road since I'm always on the go. In the long run, this is helping me to save a bunch of money. And it's also probably adding years to my life since I'm not eating as much crap junk food as I normally would. I don't have much free time; I'm doing whatever I can to get by. But RealEats makes getting by a lot easier.
Who is RealEats?
RealEats is a prepared meal delivery service that provides meals made with ingredients from locally sourced farms. They prepare all of your meals before they ship them out to you and use sous vide to lock in all of the freshness. Since they provide locally sourced and freshly made meals, RealEats doesn't deliver around the USA. There are only certain states that can receive shipments from RealEats.
Ordering
I think the entire ordering process was very easy. There wasn't a lot more that I could ask for to make the process any easier. I liked how I was able to pick out my meals, make any customers Asian options if I wanted and move on with shipping.
My only complaint is that I don't particularly appreciate that RealEats offers the same meals weekend and week out. I wish they provided more variety in their menus. If I were going to stick with RealEats for many months because I couldn't cook, I would get bored with the lack of variety found with RealEats.
I also wish there were more options for customization. I wouldn't say I like how all of the customization options offered were items that are already offered and the other meals.
Cooking
The cooking was QUICK. I mean, six minutes goes by fast! I loved how easy it was to figure out how to cook the meal. It's nice having the instructions to heat the meal up on the actual packaging. That's not all that's on the packaging either. There's the nutritional info, how to properly recycle the packaging, and even tips on how to plate the food (fancy, I know).
You can either microwave or boil your meal. I liked the microwave option because it's faster, has fewer dishes, and is easier to do. However, I did enjoy how boiling everything made my entire meal warm. With my microwave, there were sections of my meals that weren't warmed all the way through.
I didn't stick with the boiling method because it watered down my food. I couldn't figure out a way to take the plastic package out of the water, cut it open over my plate, and not get any water that was on the package on my plate. I would have a watery mess where my meal was supposed to be, so I decided to ditch the boiling.
But, I did have some troubles with the microwaving method too. I would burn my hands and fingertips on the hot plastic. I would recommend tons and maybe even oven mitts if you want to keep yourself (or a helpful child helping you prepare dinner) to grab this out of the microwave. This way, everyone stays safe! 🙂
Meals
Here's what I got in my RealEats box:
Green chile beef with steamed brown rice and Mexican street corn

Garlic lime shrimp with smoky mozzarella grits and southwest veggies

Chicken Asada with sweet potato brown rice and pinto beans with cojita

Greek chicken with couscous, veggies, and gently steamed broccoli

Chicken tikka masala with saffron basmati rice and vegetable korma

Korean BBQ steak with stirfry veggie rice and gently steamed broccoli
Overall, I was pleased with my meals. They all had a sense of comfort to them. If you were to make these meals for me fresh and put the microwaved version right next to it, I would be able to pick out the version that's been microwaved. There's a unique smell that comes with microwaved meals; if you've ever smelt it, you know what I'm talking about. But I feel like that smell is the only thing that would let me know which is the microwaved version vs. which is the fresh version.
I think my least favorite meal was the garlic-lime shrimp. I was honestly amazed at how tender the Korean BBQ steak was, which is why I was so disappointed in the quality of the garlic-lime shrimp. I don't feel like the shrimp were handled properly; they were dry, tough, and didn't have a lot of flavors. I feel like cooking shrimp is much harder than cooking steak, especially for a microwaveable meal, but RealEats somehow killed it with the steak.
The proteins that RealEats featured in their meals were all nice (besides the shrimp). They weren't tough, flavorful, and had a nice texture to them.
I do wish there was more variety in the side dishes. I realized a lot of my side dishes had rice in them. Instead, I wish I had received more potatoes or beans!
I also like how RealEats pushed me outside my comfort zone. I'm not too fond of BBQ. I'm not someone who eats rice or sweet potatoes. There were a lot of flavors in RealEats that I wouldn't have picked out for myself, but I did like the taste of the inside of the meals.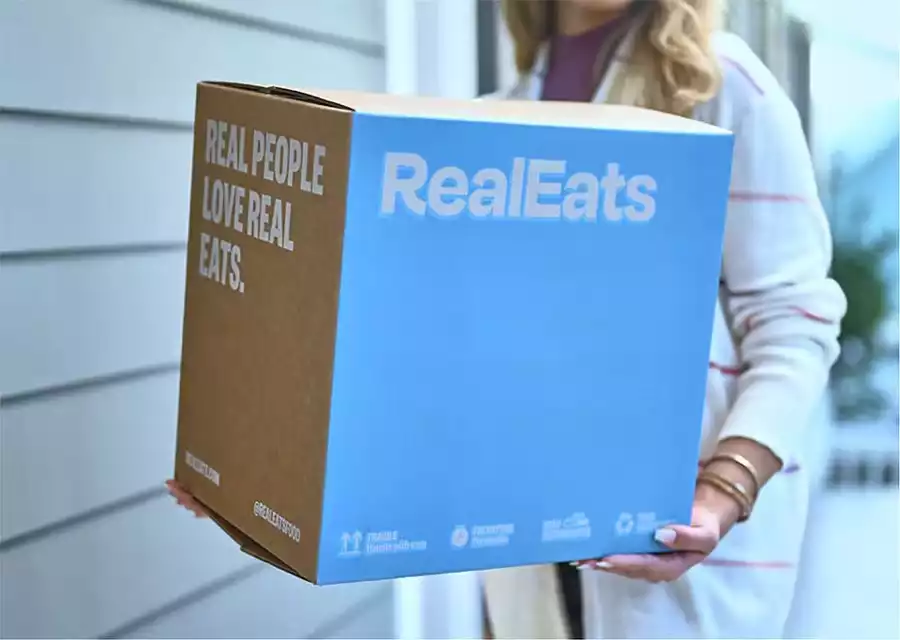 Pros and Cons
Pros:
Accurate shipping information

Information on the dishes is available on the website too, which makes picking out your meals easy

You can customize your deliveries

You can customize your meals

You can freeze your meals, so they stay fresh longer
Cons:
Lacking variety in the side dishes and in the menu options

A bit difficult to warm your meal up without getting hurt

A tad on the expensive side

No family meal plan options
Other Alternatives
Don't feel like Factor 75 or RealEats are the right fit for you? No worries!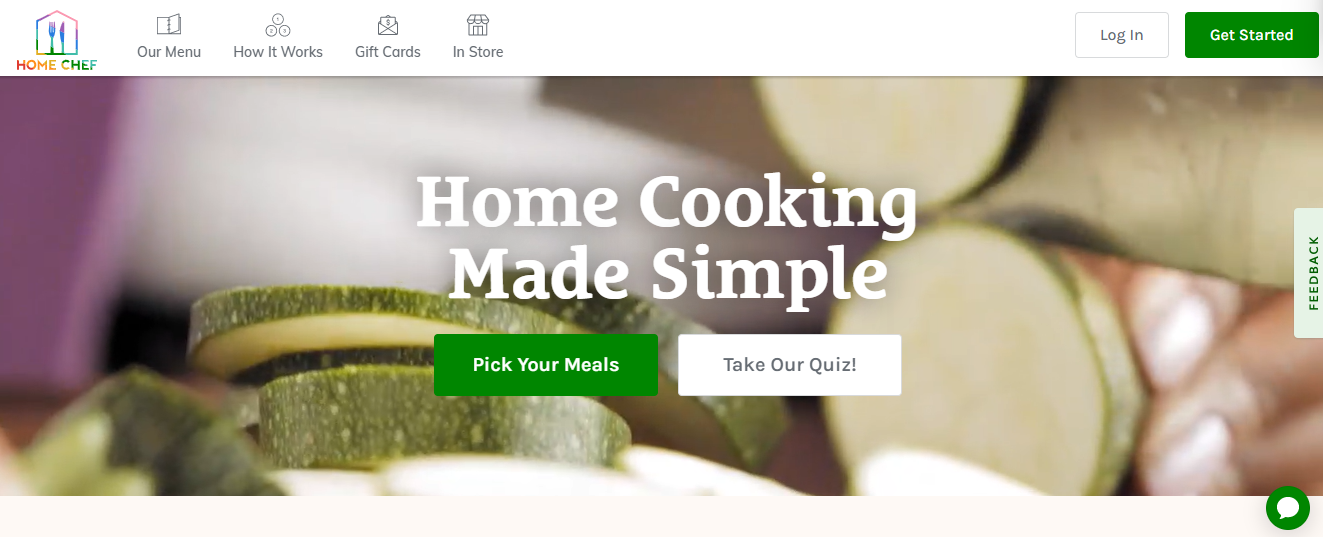 I love Home Chef. I love the variety they offer, I lost the quality of their ingredients, and I love learning how to cook new meals. Like RealEats, I love how Home Chef pushes me out of my comfort zone with all of the variety, new flavors, and new foods they offer!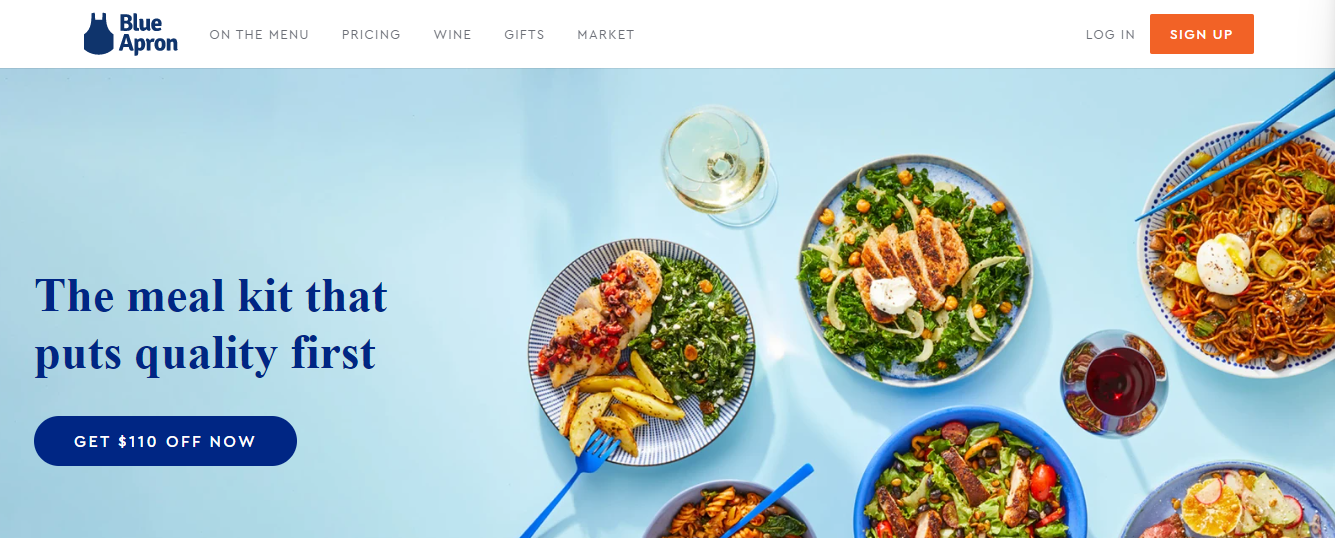 Blue Apron offers many options for one-pot meals, which means no more dishes for you if you were to boil your RealEats meals! If you like having leftovers, too, I would recommend Blue Apron. Their portions are much bigger than Home Chef and Hello Fresh, so if you've already tried those other two suggestions, I highly recommend Blue Apron!

Hello Fresh is excellent if you want to cut back on meal planning and shop around for ingredients. I love how family-friendly all of the meals inside of Hello Fresh are, just like the meals from RealEats were! Check out our full review of Hello Fresh here!
FAQ
Question: How much is Factor 75 a week?
Answer: Depending on how many meals you order, Factor 75 can cost you anywhere between $60 to $200 a week! 
Question: Does Factor 75 have breakfast? 
Answer: Yes, that's another thing I liked about Factor 75's ordering experience. I like how I was able to add on breakfast options, too, for the days when I knew I was going to be busy! 
Question: Is Factor 75 owned by Hello Fresh?
Answer: Factor 75 is owned by Hello Fresh; Hello Fresh bought Factor 75 in 2020. 
Question: Can I return meals to Real Eats if I don't like them?
Answer: No, you can't return your meals (which I think is good for food safety). But, you can always contact their customer service if you aren't happy with anything in your meals! 
Question: How many servings are one Real Eats meal?
Answer: You'll find that one Real Eats meal serves only one person. But, some of the meals were pretty filling, so I was able to have leftovers!
Question: Can you freeze Real Eats meals?
Answer: Yes, you can! That's what I loved about Real Eats; my lief gets Crazy, so it was nice to know that my money wouldn't go to waste, and I was able to throw meals that I wasn't able to eat into the freezer for later. 
Conclusion
The clear winner is RealEats. I received a RealEats package, so I'm voting them as my number one choice. I don't feel like it's very fair to judge Factor 75 against RealEats entirely, mainly because I didn't receive a box from Factor 75. I do like how RealEats focuses more on providing fresh meals from local farmers, as that's very important to my heart.
I don't think the price point between these two meal delivery kits is significant enough to encourage you to go one way or the other. But, I believe if you're passionate about your physical well-being and need a prepared meal kit that offers meals customized to your special dietary needs, I think that you should consider Factor 75. I think that RealEats offers enough healthy meals with enough nutritional information that you can easily find meals that fit your special dietary needs with RealEats.
Which is the best meal delivery service? RealEats!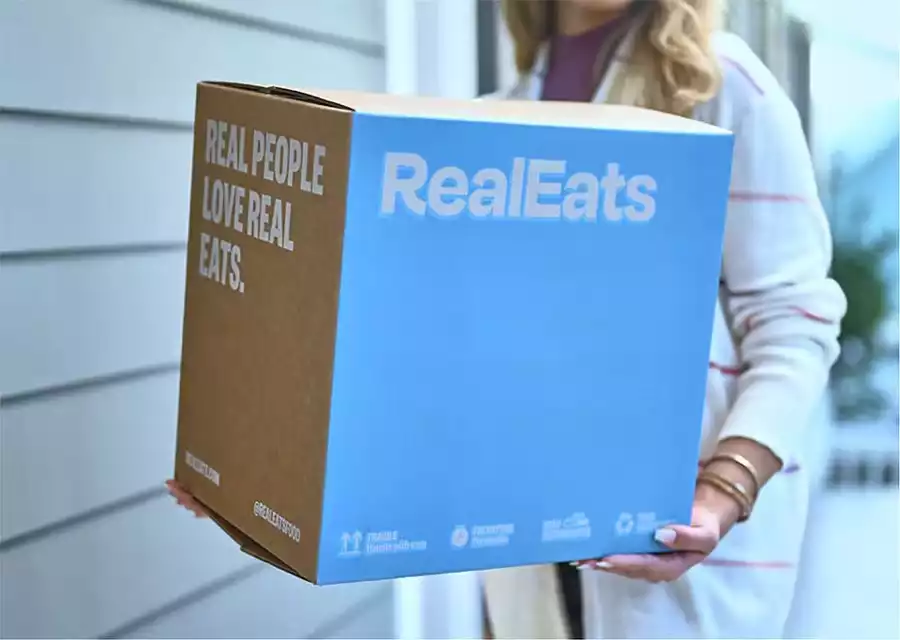 Recommended Reads: