Latest posts by Alizabeth Swain
(see all)
Do you hate meal planning as much as I do? I think it's the one adult responsibility I wasn't prepared to hate as much as I do. I was fully prepared to have to spend the rest of my life doing dishes and laundry. But meal planning? That chore caught me off guard!
With services like Factor and CookUnity, I found a way to enjoy restaurant-quality meals without any of the hard work that typically goes into meal planning. Now, with just a few minutes in the microwave, I can savor gourmet dishes that rival those found in the finest eateries. Intrigued by this revolution in dining, I decided to delve deeper into the battle between Factor and CookUnity to see which one reigns supreme in the realm of microwavable meals.
And believe me – you may be shocked by my findings. Get ready to redefine the way you dine without ever sacrificing taste or precious time!
BLUF: I really loved the Cookunity meals. I think Factor Meals has a lot of great things that it offers, but Cookunity won my heart over. I was able to feed my entire family with very little effort!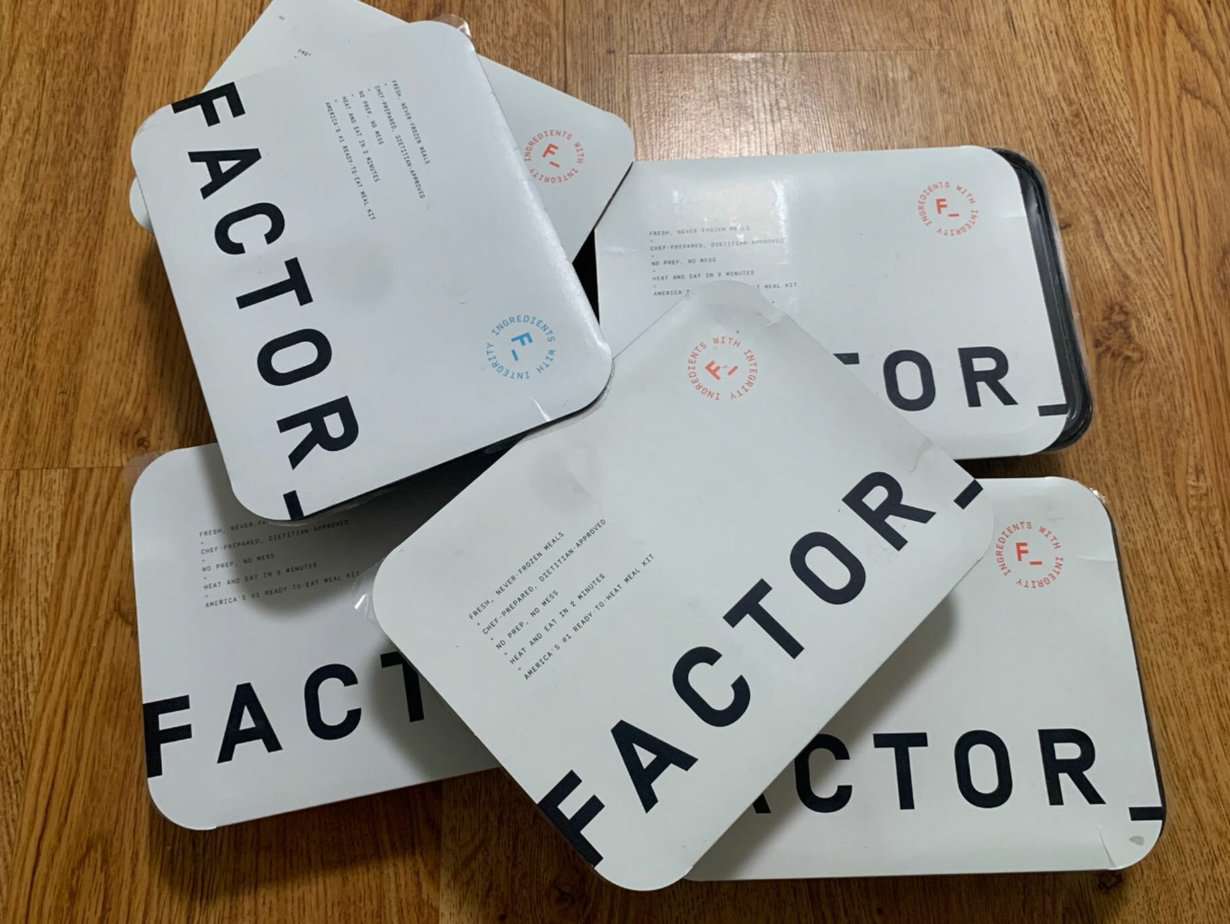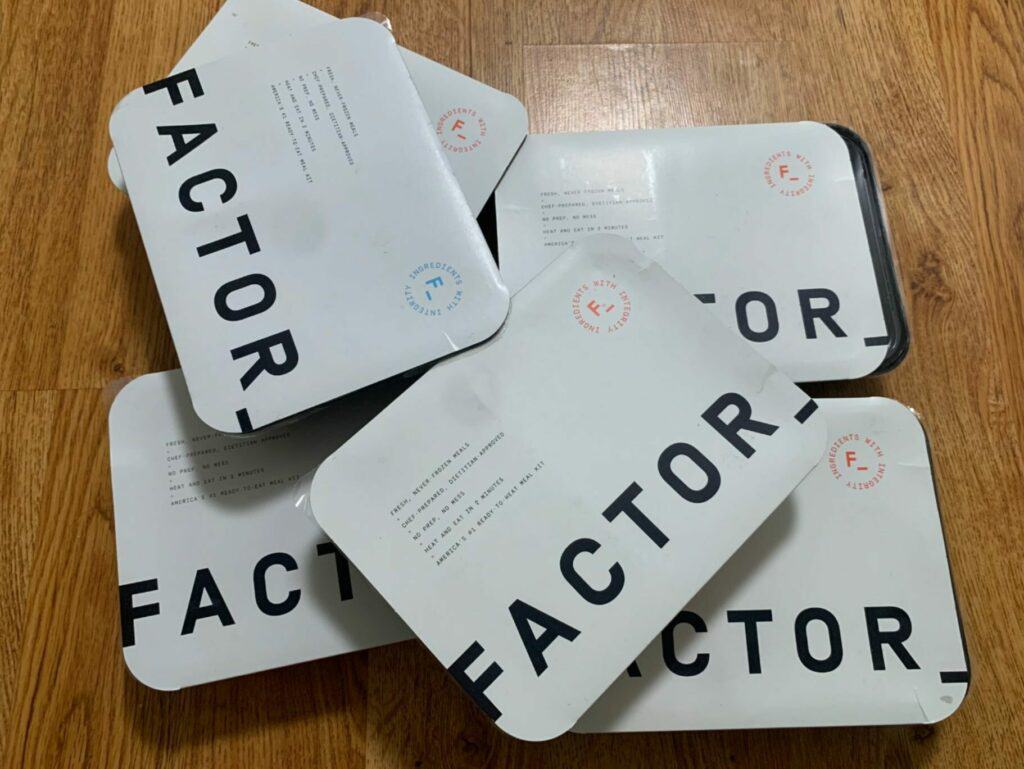 Main Differences Between Factor vs. CookUnity
Factor Meals are jampacked with flavor, but the unique meal offerings of CookUnity really blow Factor out of the water
CookUnity requires a bit of investment upfront, whereas Factor is the winner when it comes to affordability
CookUnity is a great option if you're a food enthusiast who likes to experiment with food art, whereas Factor Meals are great if you're looking to follow a healthier diet without adding on any extra cook or meal prep time.
CookUnity offers a unique and ever-changing menu featuring a diverse array of globally-inspired dishes, whereas Factor Meals doesn't offer as much variety.
CookUnity is a great option for people who are looking to feed a family, whereas Factor Meals are great for lunch replacements or single people.
CookUnity has really helped take a lot of pressure off of my shoulders and gave my family a unique meal experience. CookUnity claims to be the first chef-to-customer platform, bringing meals from Michelin-starred chefs straight to your front door. With CookUnity, I can enjoy the expertise and creativity of renowned chefs without even leaving my house. Each dish is carefully crafted by these culinary maestros, ensuring an unparalleled experience.
Not only are the meals incredibly delicious, but they are also made with top-quality, locally sourced ingredients. CookUnity takes pride in collaborating with farmers and suppliers who prioritize sustainability and ethical practices. This means that not only am I getting incredible flavors on my plate, but I'm also supporting those who are dedicated to making a positive impact on our environment and communities.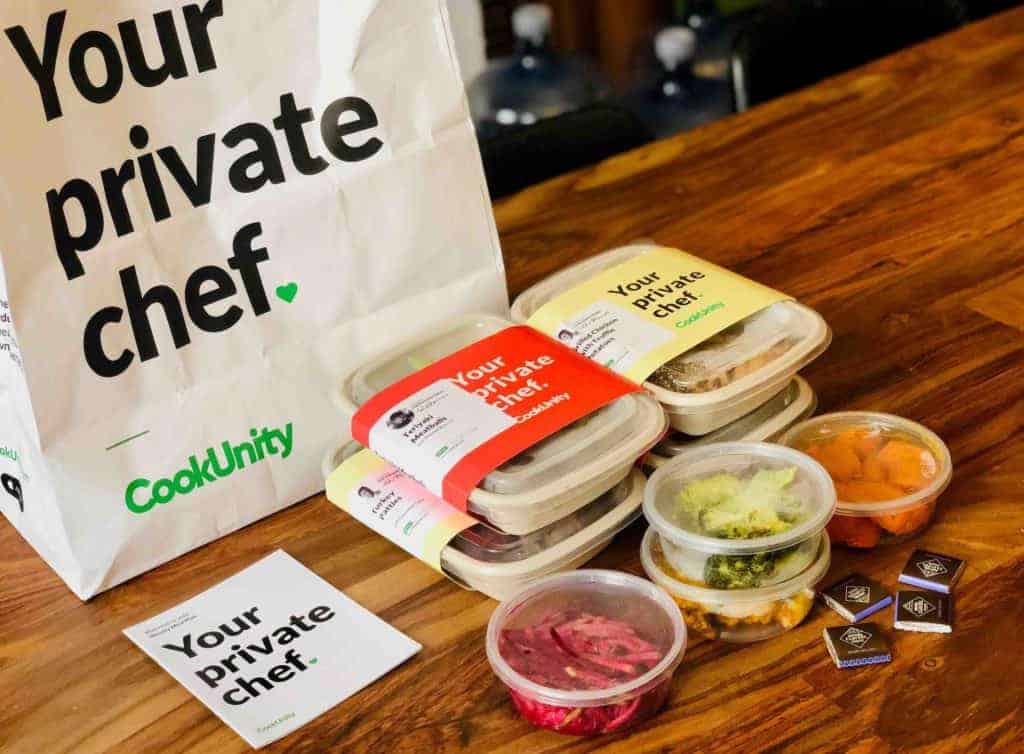 All About CookUnity
CookUnity's meals are crafted by award-winning chefs, bringing restaurant-quality dishes straight to your doorstep. This ensures that not only are the meals delicious, but they are also expertly crafted with attention to detail. Part of what I think makes CookUnity family-friendly is its flexibility.
CookUnity offers flexible meal delivery plans that cater to your needs and taste preferences. You can choose between four, six, eight, twelve, or sixteen meals per week, allowing you to customize your plan based on your appetite and schedule. Additionally, you have the freedom to add, pause, or skip deliveries easily, providing you with control over your subscription.
While I know I'm paying a lot more per meal with CookUnity, I love that I'm able to support small businesses without having to go out of my way to find these businesses. CookUnity offers a wide variety of meal options, making it suitable for different dietary preferences and restrictions. Whether you're a vegetarian, a meat lover, or have specific dietary needs, CookUnity has something to offer. With nearly 200 options available each day, I know there's no chance my family and I will get bored of the same meals!
Ordering and Delivery
My experience ordering from CookUnity was overall positive, with a few areas that could use improvement. The process of placing an order online was straightforward and user-friendly. The website layout was intuitive, making it easy to navigate through the different meal options and customize my order based on my family's preferences.
One aspect that I found slightly annoying was accessing the entire menu. While the website did showcase a variety of meal options, I wish there was a more convenient way to view the entire menu in one place – especially as a mobile user. It would have been helpful to have a comprehensive menu section that allowed me to explore all the available choices without having to navigate through different categories or scroll endlessly.
Despite the minor hiccups in the ordering process, I was highly satisfied with the delivery experience provided by CookUnity. The delivery was exceptionally fast, with meals arriving promptly at my doorstep. This was a pleasant surprise, as I had expected some delay due to the nature of meal delivery services. CookUnity's efficiency in delivering meals in a timely manner showcased its commitment to providing a convenient experience for its customers.
I was impressed with how well-packaged the meals were upon arrival. Each dish was securely sealed in its own container, ensuring that there were no leaks or spills during transport. The packaging was sturdy and insulated, keeping the meals fresh and at the desired temperature. Of course, there was a decent amount of plastic waste with CookUnity, but this is a hill I'm likely going to die on when it comes to meal subscription boxes cutting down on plastic waste.
Meal Quality
Here is what I ordered from CookUnity:
Chili-caramel glazed shrimp stir fry with fresh egg noodles
Mediterranean lamb ragu cavatelli topped with breadcrumbs
Thai red lobster curry
As my husband and I tried the meals together, we were blown away by each dish! The Chili-caramel glazed shrimp stir-fry with fresh egg noodles was a delightful combination of sweet and spicy flavors. The shrimp were perfectly cooked, and the caramel glaze added a pleasant sweetness to each bite.
The stir-fried vegetables provided a fresh and crunchy texture, while the egg noodles were cooked to perfection. I am usually super picky about my stir fry (and so is my husband because he doesn't like egg noodles), but this was absolutely AMAZING!
I also loved CookUnity because we didn't have to settle as far as health and nutrition go when ordering our meals. CookUnity takes pride in sourcing high-quality ingredients and catering to various dietary needs. They offer options such as gluten-free, keto, paleo, and vegetarian meals. I was able to enjoy most of my meals for around 800 calories or less; I was super full and satisfied after eating a hearty portion of my dishes!
Would I Recommend CookUnity?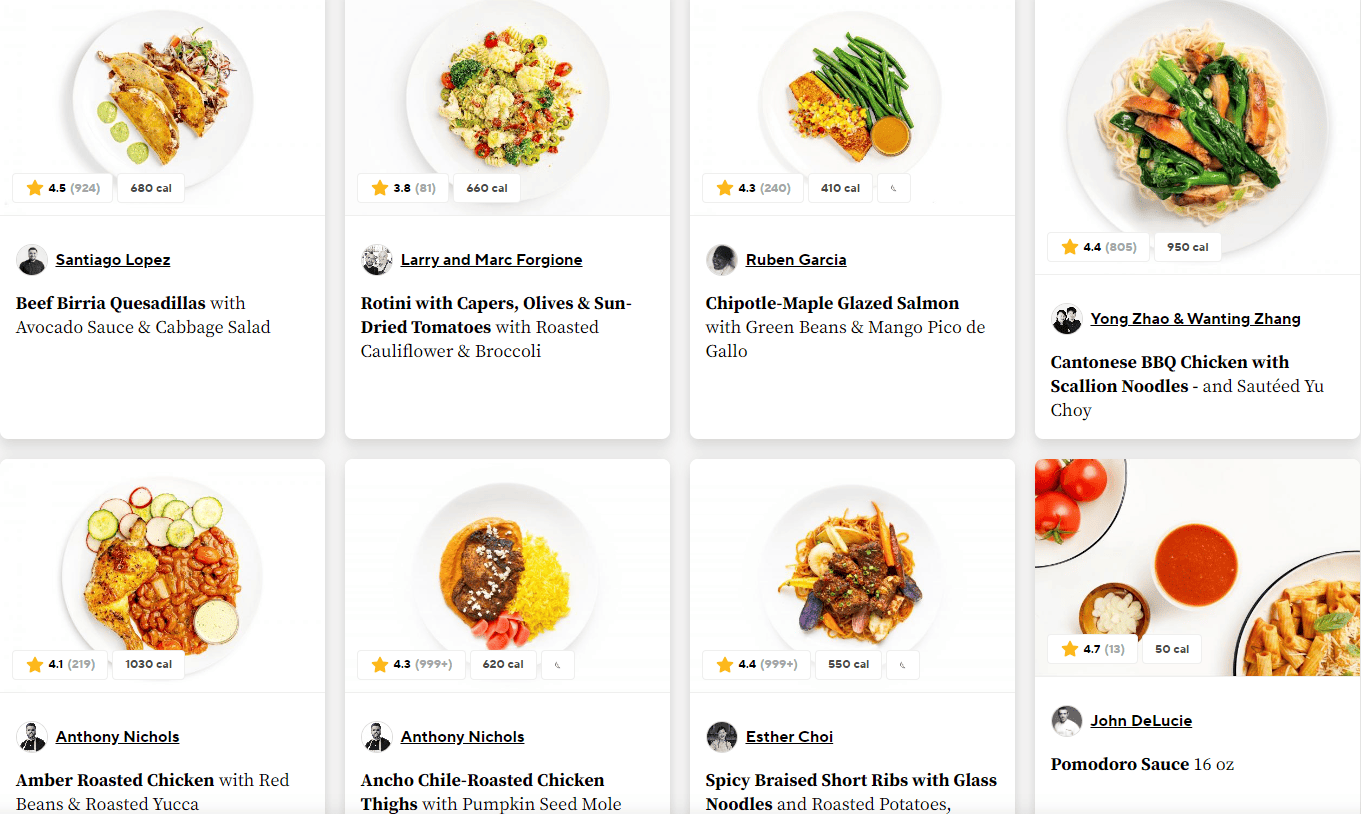 Yes, absolutely! I would give CookUnity a standing ovation if I could, but I'm stuck here at my desk chowing down on another meal from CookUnity. The meals I received were of exceptional quality and truly surpassed my expectations. From the first bite, I could tell that CookUnity prioritizes flavor and taste. Each dish was expertly crafted, with a perfect balance of ingredients and seasonings.
My Factor Meals Experience
Healthy AND Easy Pick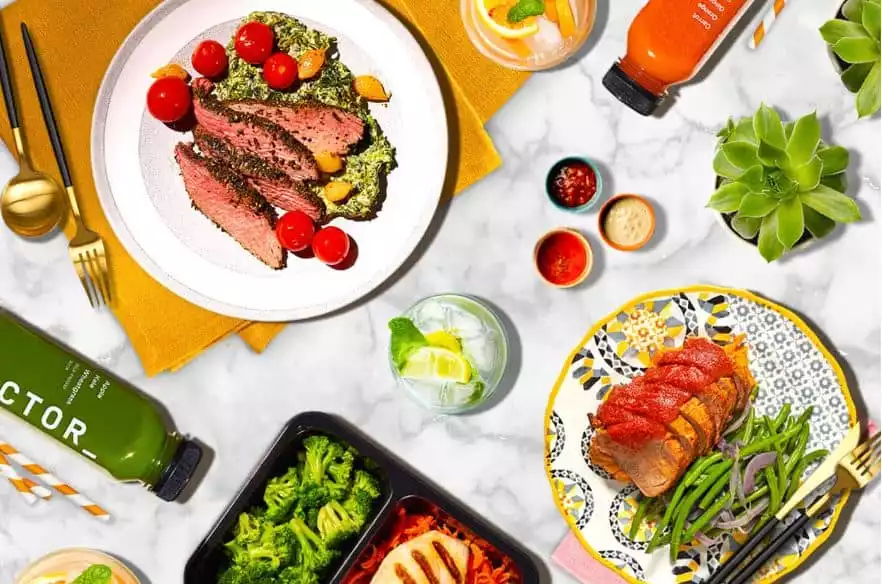 Why Go With Factor?
Just heat, eat, and enjoy. Factor makes eating healthy, EASY. Honestly, the hardest part about eating healthy are MEAL PLANNING and MEAL PREP. Factor removes both as an excuse and is interesting enough to stick with over the long term.
Check Current Seasonal Promo!
We earn a commission if you click this link and make a purchase at no additional cost to you.
Factor Meals is a renowned meal delivery service that offers a convenient and healthy solution for individuals seeking fully-prepared, gourmet meals delivered right to their doorstep. If you're starting off on a health journey and need help getting your diet in check, Factor Meals is an awesome option to look into.
I'm recommending Factor Meals to anyone looking to try out eating healthier because this subscription doesn't require a commitment! Whether you're following a low-carb, keto, high-protein, or specific dietary plan, My Factor Meals offers special selections tailored to fit your requirements.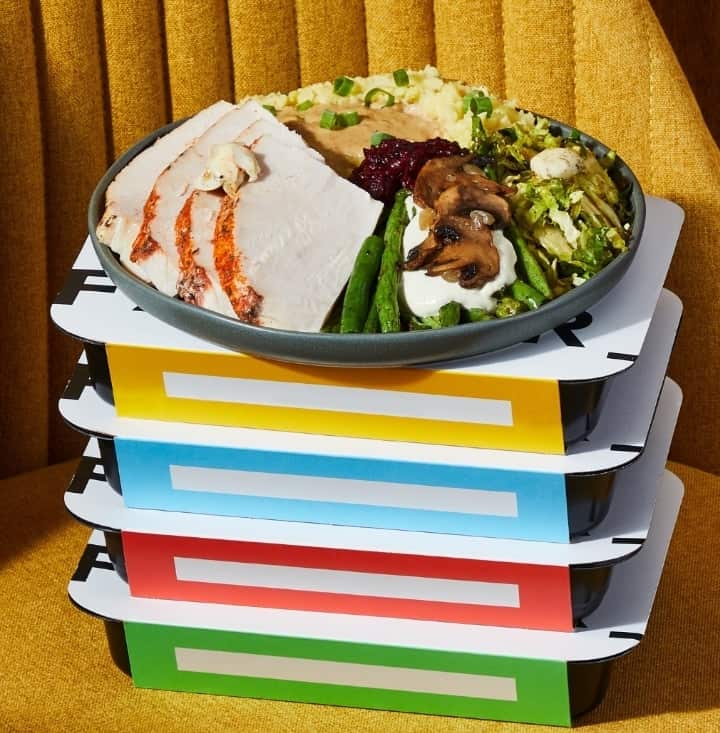 I don't know about you, but I'm a big fan of good food. And when I say good, I mean restaurant-quality good. That's exactly what you can expect from Factor Meals. Their team of talented and award-winning chefs puts their heart and soul into creating each and every dish. Trust me; the flavors are out-of-this-world amazing.
Now, the real game-changer with Factor Meals is how well they cater to dietary preferences and restrictions. Keto, paleo, vegetarian – you name it, they've got it. And let me tell you, their menu is bursting with options. From savory dishes to wholesome delights, they use only the best ingredients to create meals that are both nutritious and delicious. Oh, and did I mention they switch up their menu every week? Say goodbye to boring meals!
I will say that Factor Meals is best suited for a person looking for lunches or someone who isn't married/has a family. I wish Factor Meals offered bigger meal sizes or options to order multiples if you live with a family!
Ordering and Delivery
Placing an order online was super easy; I was able to order on my phone with no issues! I wish there was more information about the type of diet each meal caters to on mobile, but I don't want to be too picky. Maybe they'll get there one day.
When it comes to delivery, I was pleasantly surprised by Factor Meals' efficiency. The meals arrived promptly, even faster than I expected. It's clear that they take pride in ensuring their customers receive their meals on time, which is a huge plus for busy individuals like myself.
My favorite part about my Factor Meals experience is the packaging. Isn't it SO cute? I loved how easy it was to take all of the meals out of the shipping box and pop them into my fridge or freezer. It's evident that Factor Meals puts a lot of thought and care into the packaging to ensure customers have a great experience. Plus, I loved that there wasn't a ton of leftover waste from this shipment!
Meal Quality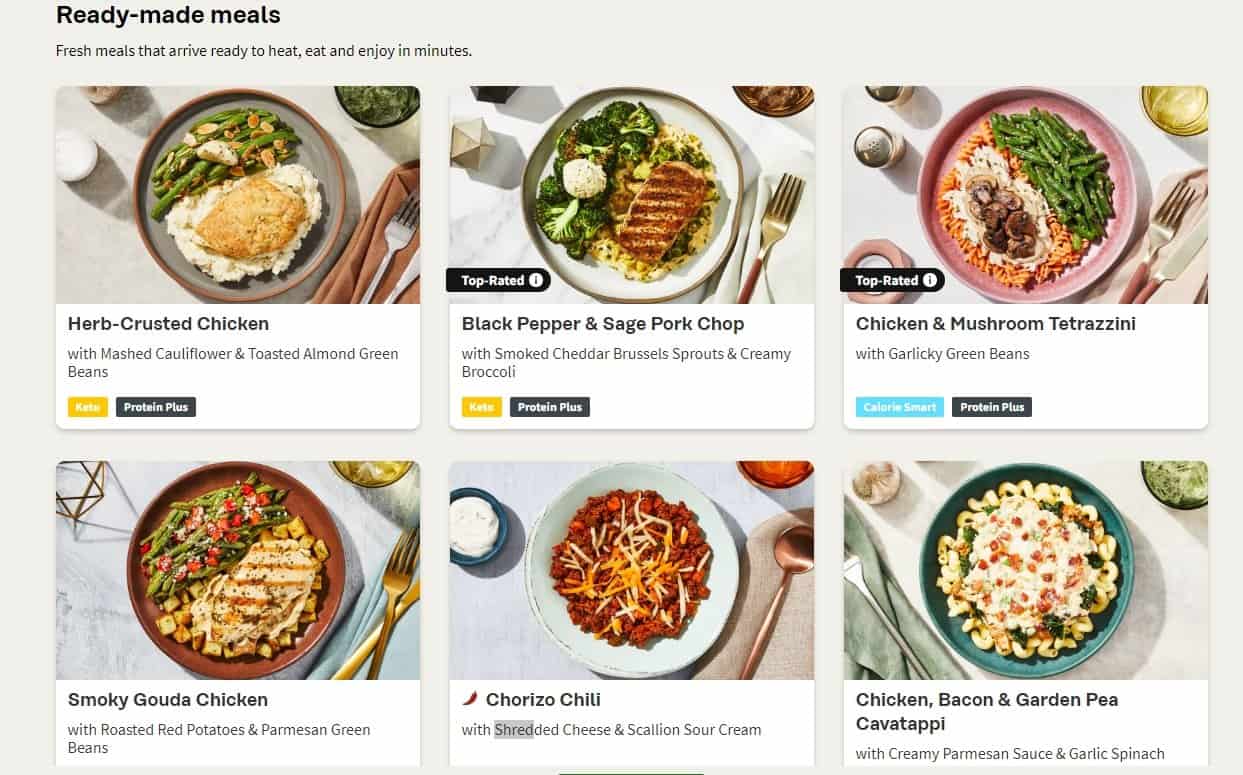 Here's what I ordered:
Shredded chicken taco bowl with roasted corn salsa and cilantro lime sour cream
Ground pork and cheddar chili mac with broccoli and garlic-chive corn
Sun-dried tomato chicken fusilli with Italian herb-roasted zucchini
Baja salmon with cauliflower "rice," broccoli, and jalapeno lime crema
Chipotle-rubbed pork chop with roasted cabbage and red bell pepper fondue
Goat cheese, mushroom, and onion burger with roasted green beans and romesco butter
For these meals being microwaveable, you're in for a real treat! I've followed a keto diet for five years, so I know how bad some of those "keto" meals can be (hidden carbs and sugars). If you're on a mission to stay in ketosis and find meals that won't compromise your progress, Factor Meals is where it's at.
Each dish is carefully crafted to be low in carbs and high in healthy fats, ensuring that I can enjoy a delicious meal without worrying about derailing my keto journey. And let me tell you, the flavors are out of this world! It's like having my own personal chef whipping up gourmet keto dishes just for me. I loved that every dish wasn't butter and cream cheese based; it was refreshing to see goat cheese and a lot of other fun flavors on my plate!
Would I Recommend Factor Meals?
Yes, I would, but I would only recommend it to anyone looking for a quick and healthy lunch or a single person. Factor Meals isn't a great option for a family, so you're not going to have any extra help when it comes to planning dinners.
Healthy AND Easy Pick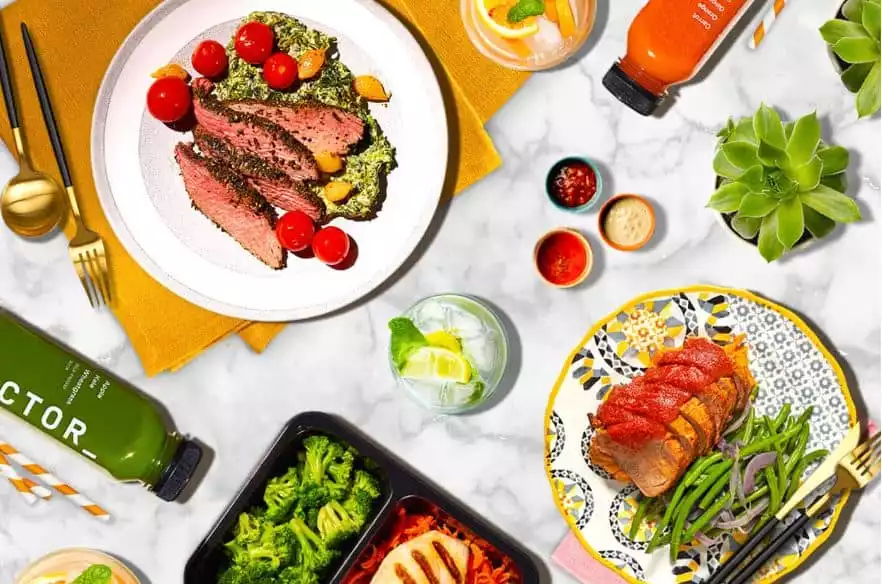 Why Go With Factor?
Just heat, eat, and enjoy. Factor makes eating healthy, EASY. Honestly, the hardest part about eating healthy are MEAL PLANNING and MEAL PREP. Factor removes both as an excuse and is interesting enough to stick with over the long term.
Check Current Seasonal Promo!
We earn a commission if you click this link and make a purchase at no additional cost to you.
Other Alternatives to Consider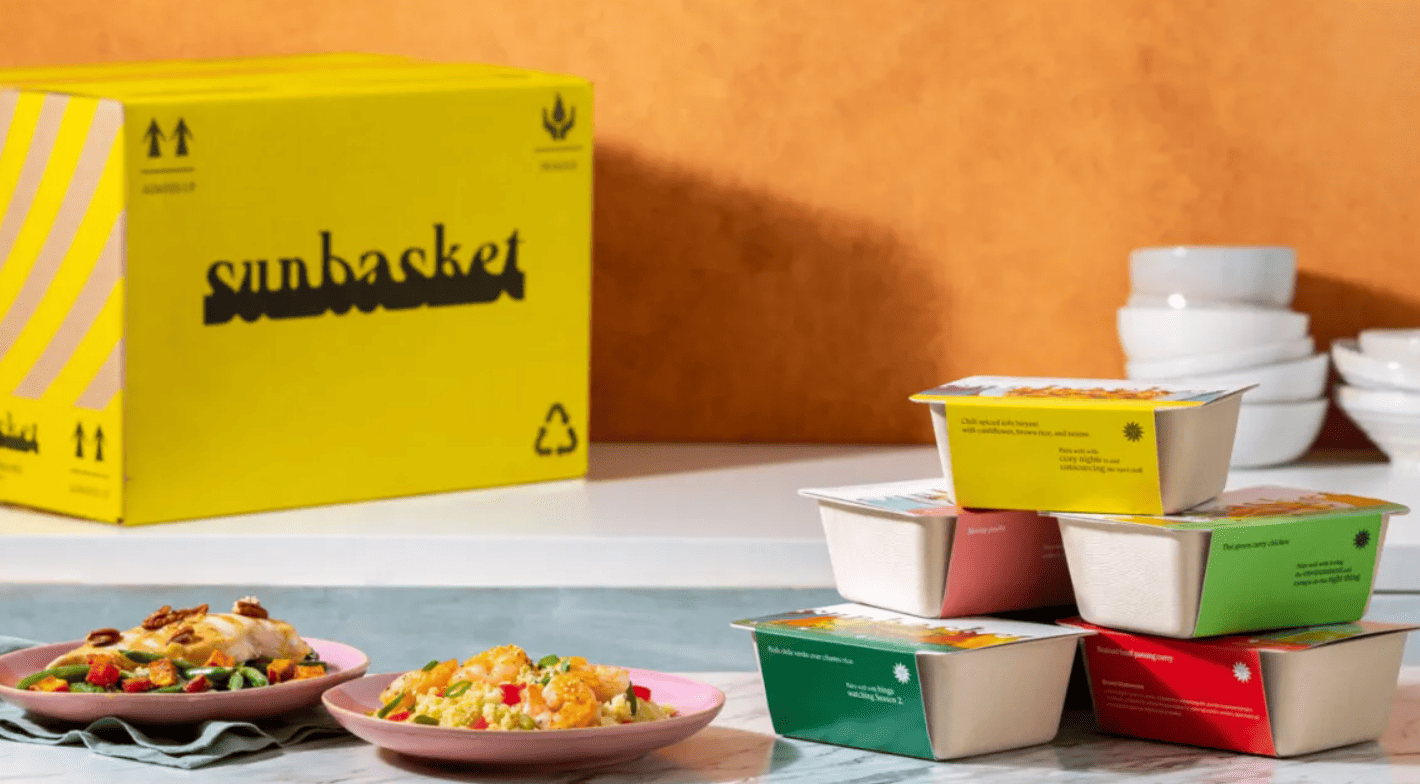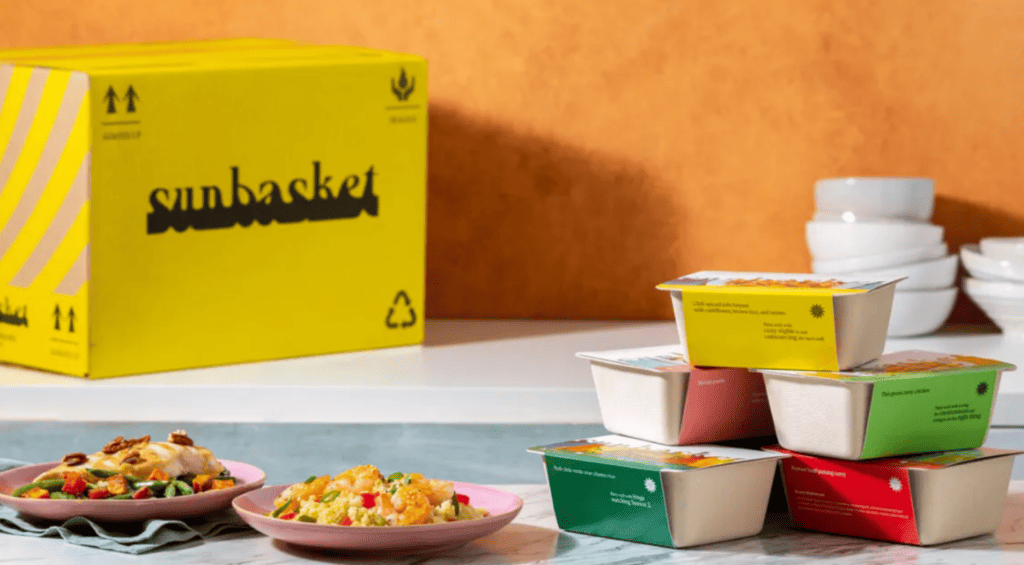 FAQs
Question: Can I customize my meals with CookUnity?
Answer: Yes, there is some flexibility with customization for CookUnity! You can make specific dietary requests or exclude certain ingredients based on your preferences or dietary restrictions.
Question: Are the ingredients used by CookUnity fresh and sustainable?
Answer: Yes, CookUnity prioritizes using fresh and sustainably sourced ingredients in their meals. They work with local farmers and suppliers to ensure the highest quality ingredients are incorporated into their dishes, which is another reason why I love them so much!
Question: Are the CookUnity meals microwave-safe?
Answer: Yes, the CookUnity meals are designed for you to throw them in the microwave! Each meal comes with specific heating instructions, including microwave directions, to ensure that you can conveniently heat and enjoy your meal.
Why I'm #RideorDie with Cookunity
I will admit it; this was a close race. I really think the quality of both of these meals is very comparable, but there's one thing that made me choose CookUnity over Factor Meals. As a busy mom, I've got to help other mamas who are struggling to stay on top of meal planning for dinners. The fact that CookUnity offers options for families is what makes me choose CookUnity over Factor Meals.
Recommended reads:
Sun Basket vs Factor 75: A Meal Box Service Showdown!