Latest posts by Lauren Vigdor
(see all)
Most people turn to meal subscription services for a reason.
Some want to eliminate their weekly trip to the grocery store, others want to cut down on the time they spend prepping, cooking, and cleaning up dinner each week, and others just really want someone else to do the meal planning for them.
Bottom Line Up Front
These are actually fairly different meal subscriptions.
If you are looking for fully prepared (heat and eat) meals with a fitness forward or dietary restriction, go with Factor (no question).
HOWEVER, for everyone else looking for an affordable way to get a fairly healthy (definitely crowd-pleasing) dinner on the table quickly (e.g. busy families), go with the more affordable EveryPlate here.
While both subscriptions will provide you with fresh, delicious meals that are quick and easy to prepare, EveryPlate is better for people who want an inexpensive way to make dinner in about 30 minutes, and Factor is better for people who want to do no cooking or cleanup, and have certain dietary restrictions—especially people on the Keto diet. 
As a former restaurant employee turned work-from-home writer, I traded eating dinner over a trash can at one A.M. for keeping snacks next to my desk since there's no real reason to get up from working to make a meal. Neither of these are healthy eating practices, and having a quick and easy plan for dinner is a great way to break from these bad habits.
The problem is there are so many different meal subscriptions out there, and each of them is slightly unique, so it can be hard to determine which best suits your lifestyle. I decided to take a look at two of these services, EveryPlate and Factor, to determine how they stack up against one another and who might benefit from a subscription to either service. 
The Main Differences Between EveryPlate and Factor
Both EveryPlate and Factor are meal subscription services, and both are owned by the parent company HelloFresh, but they're very different in a number of ways.
EveryPlate delivers weekly meal kits that you prepare and cook at home, whereas Factor delivers weekly meals that you only need to reheat—no cooking necessary.

EveryPlate's meals start at just $4.99 per serving, whereas Factor's meals start at $10.99 per serving. 

Factor's meals cater to a number of dietary restrictions, such as Keto, low carb, and vegan, whereas EveryPlate's meals are better for people with fewer dietary restrictions.
What's So Special About EveryPlate?
EveryPlate is a meal kit subscription service that specializes in quick, affordable meals.
Every week they send you the recipes and necessary ingredients to make three to six meals for two to four people. They specialize in meals that take around 30 minutes to prepare and start at $4.99 per serving.

Key Features
Meal kits arrive weekly and contain ingredients and recipes for 30-ish minute meals that you cook and prepare yourself.

Meals start at $4.99 per serving but can cost several dollars more with shipping, add-ons, and premium meals, which come with an upcharge for higher-quality ingredients. It's still one of the cheapest meal kits in the business.

It helps to have some very basic knowledge of cooking when preparing EveryPlate meals, but they provide recipe cards with easy-to-follow instructions. If you can slice a vegetable and preheat your oven, you should be fine.

EveryPlate's meals are mostly homestyle comfort foods like a protein with two sides, sandwiches, tacos, and pastas. They also sell add-ons like snacks, sides, and breakfast items.

Each meal kit serves either two or four people (you choose which when you sign up). You can sign up to receive three to six meal kits per week.
What Makes Factor Different?
Unlike EveryPlate, Factor (formerly Factor75) isn't a meal kit service. Instead, they send individual pre-cooked and assembled meals that are ready to heat and eat.
These aren't the run-of-the-mill frozen dinners you'll find in your local grocery store, however. Factor meals arrive at your door fresh, not frozen, are made with whole ingredients, and cater to healthy lifestyles. 

Key Features
Factor's meals are shipped weekly and come fresh and ready to heat and eat. There's no prep involved—you just pop it in the microwave or oven and can eat it directly from the container.

Their meals focus on nutrition, with a lot of Keto and low-carb options, as well as some vegetarian and vegan choices each week.

Factor offers a free 20 minute consultation with a nutritionist when you sign up for a subscription.

All of Factor's meals are packaged in individual servings. You can choose to receive six, eight, ten, 12, 14, or 18 meals per week.

Factor's meals start at around $10.99 per serving, but the fewer meals you receive each week, the more each individual meal will cost.
Should I go with EveryPlate or Factor?
EveryPlate and Factor serve different niches, but that doesn't mean EveryPlate is exclusively for people trying to save money or Factor is just for people on the Keto diet. Let's take a look at some key features of each service to better determine which fits your lifestyle.
The Menu
Selection
Both EveryPlate and Factor offer a rotating selection of meals to choose from each week.
Factor tends to offer about ten meals more per week than EveryPlate, but EveryPlate has more variety in terms of cuisine—both meals tend toward homestyle comfort food, but EveryPlate has more global dishes available each week. If you're a fan of different Asian cuisines (especially those labeled more specifically than just "Asian" you're going to like EveryPlate's selection more than Factor's. 
Nutrition
EveryPlate's dishes tend to be filled out with simple carbs like potatoes, pasta, and white rice. Conversely, many of Factor's meals are bulked up with carb-conscious choices such as red lentil pasta, cauliflower rice, and zucchini noodles.
EveryPlate tends to stock their meal kits with a lot of whole, unprocessed ingredients. You're likely to find whole produce, raw meat, and just a few seasonings or sauces in your box. Factor's meals have more ingredients than EveryPlate's—but you don't have to prep and cook them. They're also free of hormones, antibiotics, additives, and GMOs.
I compared the nutritional information of three of EveryPlate's upcoming meals with upcoming meals from Factor that seemed comparable, like EveryPlate's Creamy Lemon Herb Chicken and Factor's Creamy Lemon Pepper Chicken. While the two services went back and forth on calorie counts (and two of the three pairs were within 20 calories of their counterparts), there were some trends I noticed across the meals I compared.
In all three pairs, Factor's meals contained more fat and more sodium than the corresponding meals from EveryPlate. The sodium, in particular, was where I saw a lot of discrepancies. Factor's meals contained anywhere from 40mg to a whopping 340mg more sodium than EveryPlate's.
On the other hand, EveryPlate's meals contained considerably more carbs across the board than their counterparts from Factor—two or three times more, to be specific.
Meal
Calories
Fat
Saturated

Fat

Carbs
Sugar
Protein
Sodium
EveryPlate

Dijon Butter Steak

with Roasted Green Beans & Mashed Potatoes

740 cal

51g

27g

44g

9g

32g

610mg

Factor

Grilled Filet Mignon & Creamy Parmesan Shrimp

with Roasted Broccolini & Squash Medley

760 cal

55g

20g

14g

6g

55g

950mg

EveryPlate

Creamy Lemon Herb Chicken

with Roasted Sweet Potatoes & Carrots

570 cal

23g

7g

58g

17g

37g

470mg

Factor

Creamy Lemon Pepper Chicken

with Carrot-Pea Rice Pilaf, Broccoli & Carrot Coins

550 cal

29g

12g

30g

6g

42g

690mg

EveryPlate

Creamy Smothered Pork Chops

with Roasted Broccoli & Mashed Potatoes

770 cal

46g

19g

52g

8g

36g

680mg

Factor

Creamy Pesto Pork Chop

with Spinach Cauliflower "Rice" & Roasted Green Beans

730 cal

55g

17g

15g

6g

43g

720mg
Dietary Restrictions
If you have dietary restrictions, Factor is the clear choice for you unless you follow a low-fat or low sodium diet.
The one nice thing about EveryPlate's meals, however, is that because they arrive as a kit of ingredients, they can easily be modified to fit your lifestyle. I've outlined how each plan supports some common dietary restrictions below.  
Vegetarian/Vegan:

Factor offers around five vegetarian meals each week, three of which are usually vegan. EveryPlate has about six or seven vegetarian options per week, but vegan options are almost non-existent. If you're vegan or vegetarian, you might be better off with a subscription like Sunbasket (see the alternative options list below).

Gluten Free: Neither company lists gluten-free designated meals as part of their plans, so you'll have to read the individual nutritional information for a meal to determine if it's safe for you. While EveryPlate has a handful of gluten-free meals available on any given week, and most of Factor's meals appear to be free of gluten, both companies produce their meals/meal kits in facilities that process wheat, so there's always a risk of cross-contamination. Green Chef (listed with the alternatives below) is a better choice for gluten-free meals. 
Keto/Paleo:

Catering to Keto is where Factor really shines. Around half of their weekly meals and add-ons are Keto friendly, everything Keto is conveniently labeled, and if you don't want to go through the hassle of choosing your meals each week, you can set your preferences to auto-fill your box with Keto-friendly meals. Factor no longer offers a separate Paleo meal plan. They claim that many of the Keto meals can be chosen to fit a Paleo diet, but most of them are made with dairy. With very few exceptions, most of EveryPlate's meals are too carb-heavy to fit either of these diets. If you're looking for a Paleo meal subscription, you might want to check out Trifecta (below).

Low Carb:

Factor is a great choice if you follow a low-carb lifestyle. Many of their meals are made with low-carb alternatives to simple carbs. EveryPlate, on the other hand, often relies on carbs to keep their meals affordable and filling.

Low Fat:

Since Factor caters heavily to people on the Keto diet, many of its meals are high in fat. While most of EveryPlate's meals aren't "low fat," they're considerably lower in fat than Factor's.
Low Sodium:

EveryPlate's meals have considerably less sodium in them than Factor's, but neither of these plans is suitable for someone on a low-sodium diet.

Food Allergies:

Neither company lets you select whether you have any allergies when you sign up for a subscription. Both companies provide allergy information on each meal/kit, but they both also note that their meals are processed in facilities that also process common allergens. If you have a food allergy, you should review each meal and determine whether it's safe for you.
Quality
If you're anything like me, this is the big question, so let's get it out of the way first: both meal plans are delicious. Regardless of which you choose, you'll be well-stocked with hearty, flavorful, satisfying meals each week.
I tried the Cajun Chicken Sandwiches and Tex-Mex Marinated Pork Tacos from EveryPlate, and I would add both recipes to my regular rotation. Both meals were even more flavorful than I anticipated, considering how few ingredients they contained. I think the secret is EveryPlate's marinades and spice blends.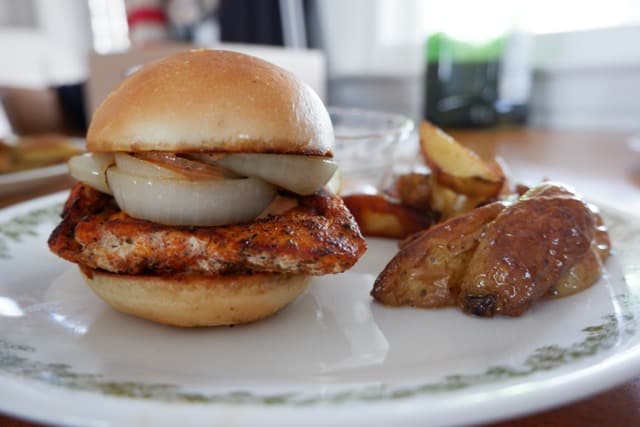 While you may sacrifice some quality for affordability when it comes to EveryPlate's ingredients, the fact that you're doing the cooking yourself means that you know the meal will be super fresh when you eat it.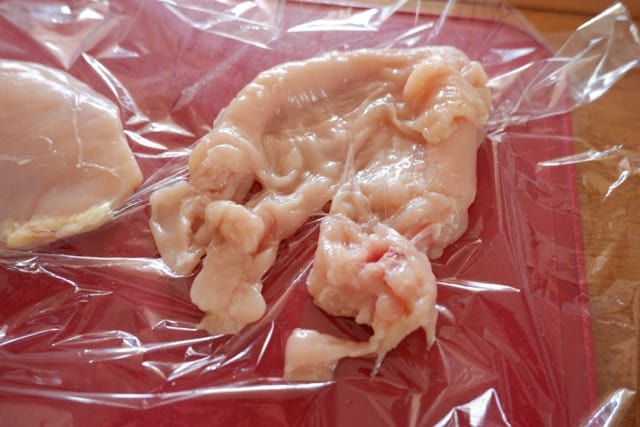 Factor's meals taste like healthy home cooking. You can read all about them in our Factor review, but things that stand out the most are the fact that the proteins somehow taste freshly cooked, even when reheated in the microwave, and the meals are so balanced, hearty, and satisfying that even the most potato-obsessed of us (guilty as charged!) won't miss the carbs.
My Thoughts
When it comes to the menu, both companies provide flavorful meals that are good quality for their cost. If you're looking for more exciting flavor combinations and cuisines, you'll most likely be happier with EveryPlate, but if you have dietary restrictions or are worried about nutrition, Factor will probably be the better option for you.
Lifestyle
Time and Difficulty
Both EveryPlate and Factor take about the same amount of time to set up, manage, and cancel your subscription. Both have online platforms that are easy to navigate, and both companies allow you to choose your meals each week or "set it and forget it" and have your box auto-filled with meals that meet a few specifications (such as vegetarian) that you can choose when you sign up. 
If you want to spend the least amount of time preparing your meals and cleaning up afterward, Factor is tough to beat.
All you have to do is take the individually-boxed meal out of your refrigerator, pop it in the oven or microwave, and then eat it right out of the package (unless you want to plate it up to feel fancy, but then you have a plate to wash). It doesn't really get any quicker or easier.
EveryPlate's meals don't take long to cook, but they do take longer than popping something in the microwave. Most of their meals cook up in about 30 minutes and can be executed in six simple steps—though it's worth noting that some of those "steps" are actually multiple steps in one.
For example, "Step One" might have you wash all your produce, cut some potatoes into rounds, slice an onion, and dice a tomato. That being said, it's still pretty quick when it comes to cooking from scratch.
EveryPlate makes their meal prep as fast and easy as possible by including large, full-color recipe cards for each meal in your box. I found the instructions very easy to follow, and the pictures that accompany each step are a great visual aid so that you know exactly what each stage of prep should look like.
One big difference to note is that while Factor really only requires a microwave (and maybe a fork to eat with), which means it's great for dorm life or an office lunch, EveryPlate will require you to have a full (but basic) kitchen to prepare your meals. Most meals require some combination of stove, oven, pots, pans, baking sheets, and even pantry staples like oil, salt, and butter.
Prepping and Cooking the Tex-Mex Marinated Pork Tacos (Everyplate)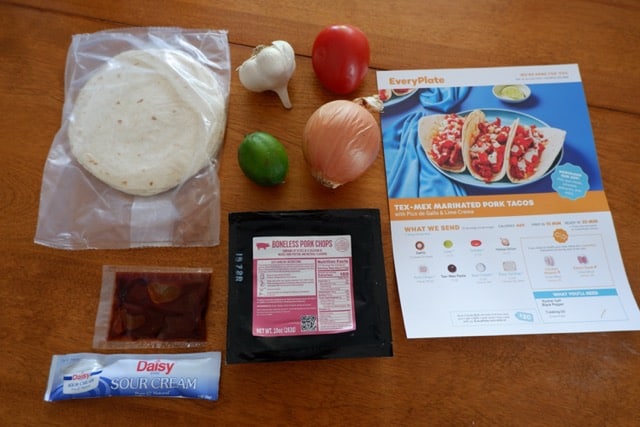 Sustainability and Environmental Impact
The good news here is that both companies use minimal, recyclable packaging as much as possible. Both companies ship your order in insulated cardboard boxes with reusable/recyclable gel ice packs.
Factor claims that its ingredients are GMO, antibiotic, and hormone-free. EveryPlate notes that they try to source the best quality ingredients possible but doesn't provide a lot of further information.
EveryPlate Unboxing and Packaging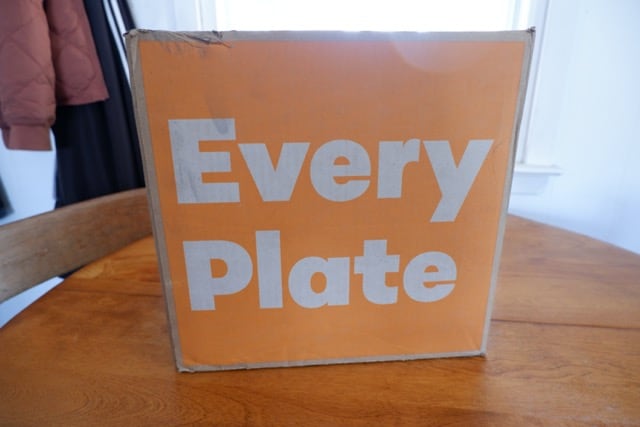 Cost
If cost is something you're worried about, EveryPlate is probably your best bet. It's one of the most affordable meal subscriptions on the market, and its meals start at less than half of what Factor's meals cost.
EveryPlate starts at $4.99 per serving, and Factor starts at $10.99 per serving, but you can only unlock those prices by ordering the maximum amount of meals per week (24 for EveryPlate and 18 for Factor). The fewer meals you order in your subscription, the more each serving costs. Both companies also charge a $9.99 weekly shipping fee. 
Affordable + Big Taste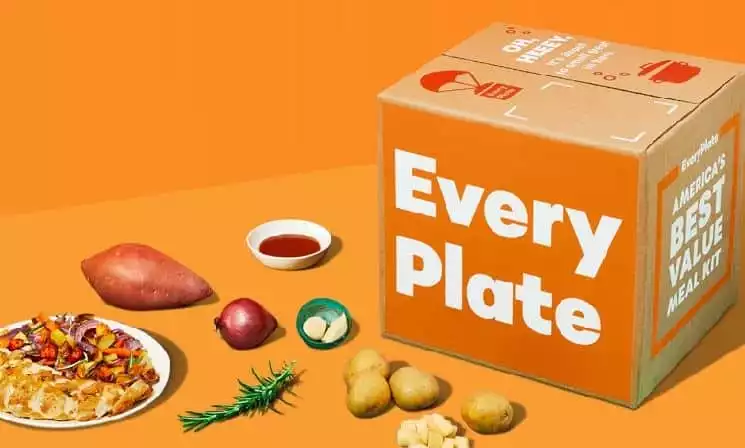 Why Go with EveryPlate?
Big taste, little price meal kit delivering familiar, pre-measured ingredients with simple recipes. I love EveryPlate for busy families looking for crowd pleasing favorites, on a budget.
Sign Up
We earn a commission if you click this link and make a purchase at no additional cost to you.
My Thoughts
EveryPlate and Factor can each work for everyone, but they do seem to cater to different lifestyles. Both are great for busy people who want to eat fresh food without having to spend too much time meal planning, prepping, and cooking.
However, EveryPlate is better for folks who want to cook from scratch each night and want to stick to a budget for their weeknight meals. Factor is better for people who don't mind spending the extra money, don't want to do any prep or cleanup, or want to eat meals that stick to a specific diet, such as Keto.
EveryPlate Pros and Cons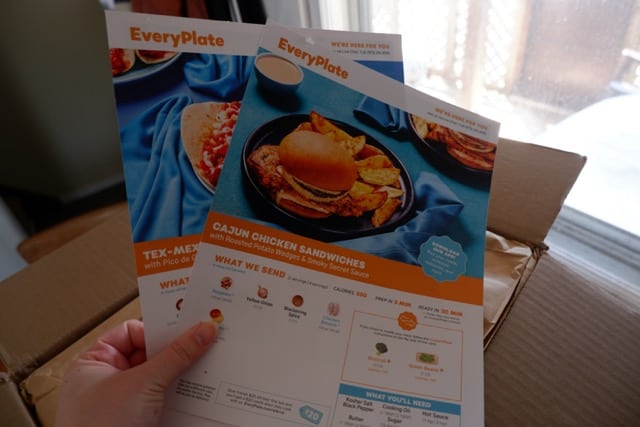 Pros
EveryPlate may help you hone your cooking skills.

It's one of the most affordable meal subscriptions on the market.

The recipe cards that come with each meal kit are clear, colorful, and easy to follow.

They feature a wide range of cuisines and exciting but accessible flavors.

A meal kit made with mostly whole foods means you know exactly what it is you're eating, and you have the option to modify your meal to meet your needs.
Cons
The ingredients are mostly fine for the price but could be better quality. I was disappointed with one or two items in my box.

You need to spend time prepping, cooking, and cleaning up each meal.

It's not a great subscription for people with dietary restrictions.
Factor Pros and Cons
Pros
Unlike EveryPlate, there are plenty of Keto-friendly options and several vegan choices.

There's no prep or cleanup involved.

Every subscription comes with a free consultation with a dietician.

All of their ingredients are free of hormones, antibiotics, and additives.
Cons
Factor's meals tend to be high in sodium and fat.

They're more expensive than some similar subscriptions.

Since the meals are premade, they can't be modified.
Other Alternatives to Consider
If neither of these meal subscriptions sounds like they're right for you, don't worry! There are plenty of other options to choose from.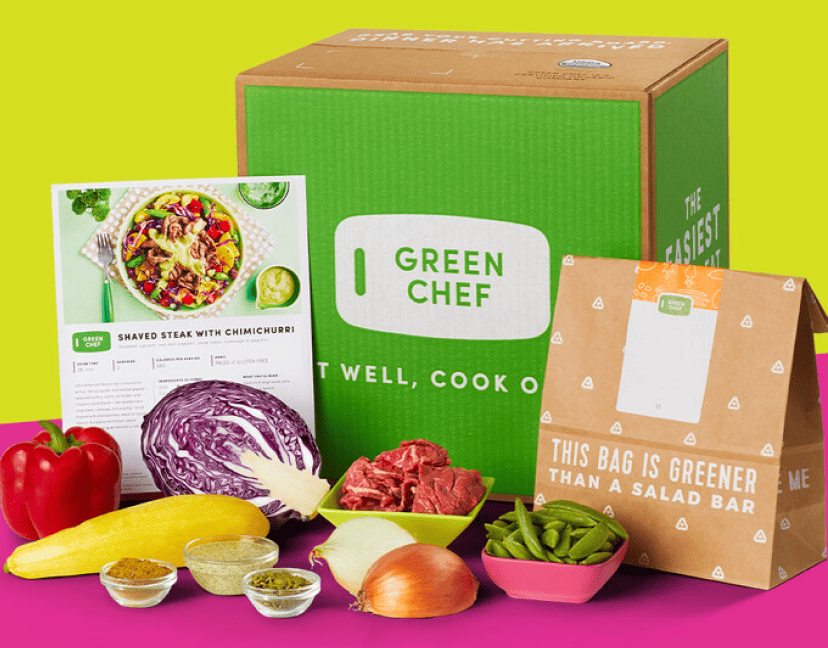 If Green Chef's website looks familiar, it's because the meal kit subscription company is yet another subsidiary of HelloFresh (they've really built an empire). If you're still undecided between EveryPlate and Factor, I think Green Chef might be the perfect in-between you're looking for.
You can sign up for two, three, or four weekly meal kits (with two, four, or six servings each) that you prepare and cook at home, just like EveryPlate. What sets Green Chef apart from EveryPlate, however, is that most of the meals they offer cater to either Keto, gluten-free, Mediterranean, vegetarian, and vegan diets (each meal is labeled, and you can set your preferences accordingly).
In addition, they use only organic eggs, organic produce, and ethically-raised protein (much of which is also organic). It's an excellent choice if you want to cook your own meals but want a subscription that meets your dietary needs. You can read our full Green Chef review here.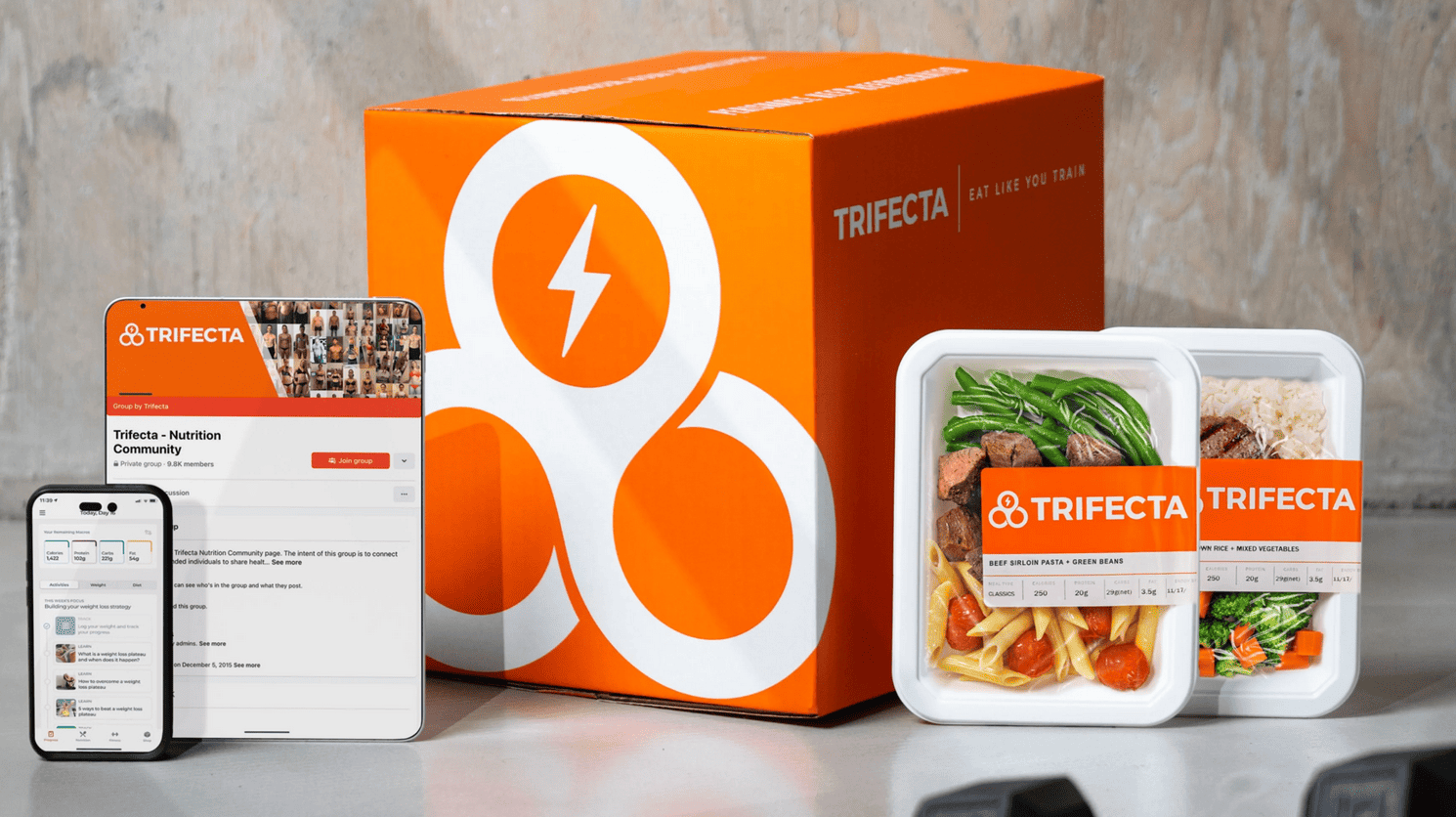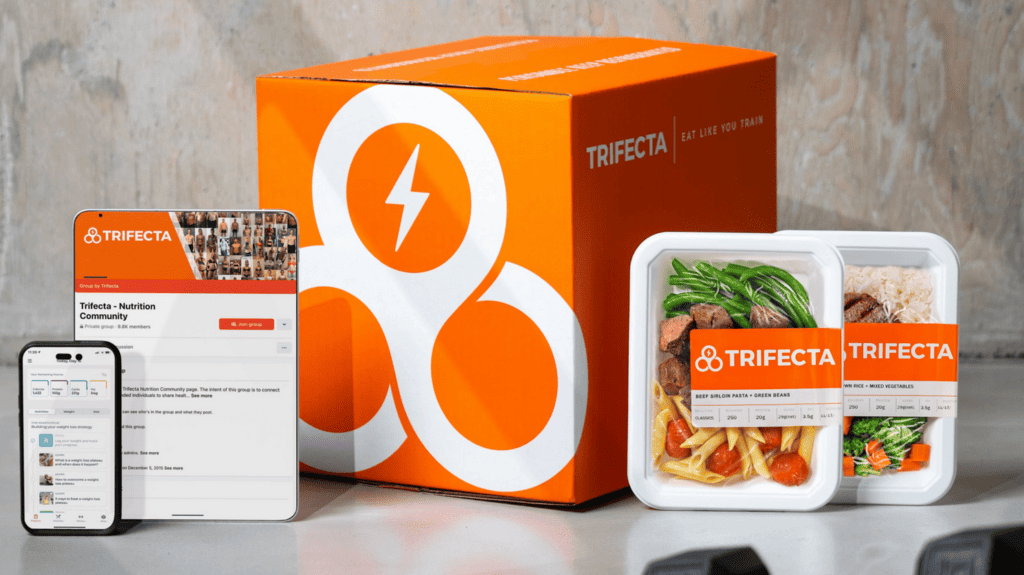 Trifecta is a meal subscription service and diet plan rolled into one. Just like Factor, you'll receive weekly heat-and-eat meals based on your dietary preferences. Unlike Factor, you won't get to choose your meals—just your plan and how many meals you'd like per week.
They have plans for Keto, Paleo, high-protein vegan, Whole 30, classic "clean" meals, and more. Trifecta pairs its meal subscription service with macro tracking and nutritional coaching, which makes it most suitable for those looking for a diet plan tailored to their needs.
One word of warning: it's not cheap. Plans start at over $100 a week. 
Read our full comparison of Trifecta vs Factor for more details.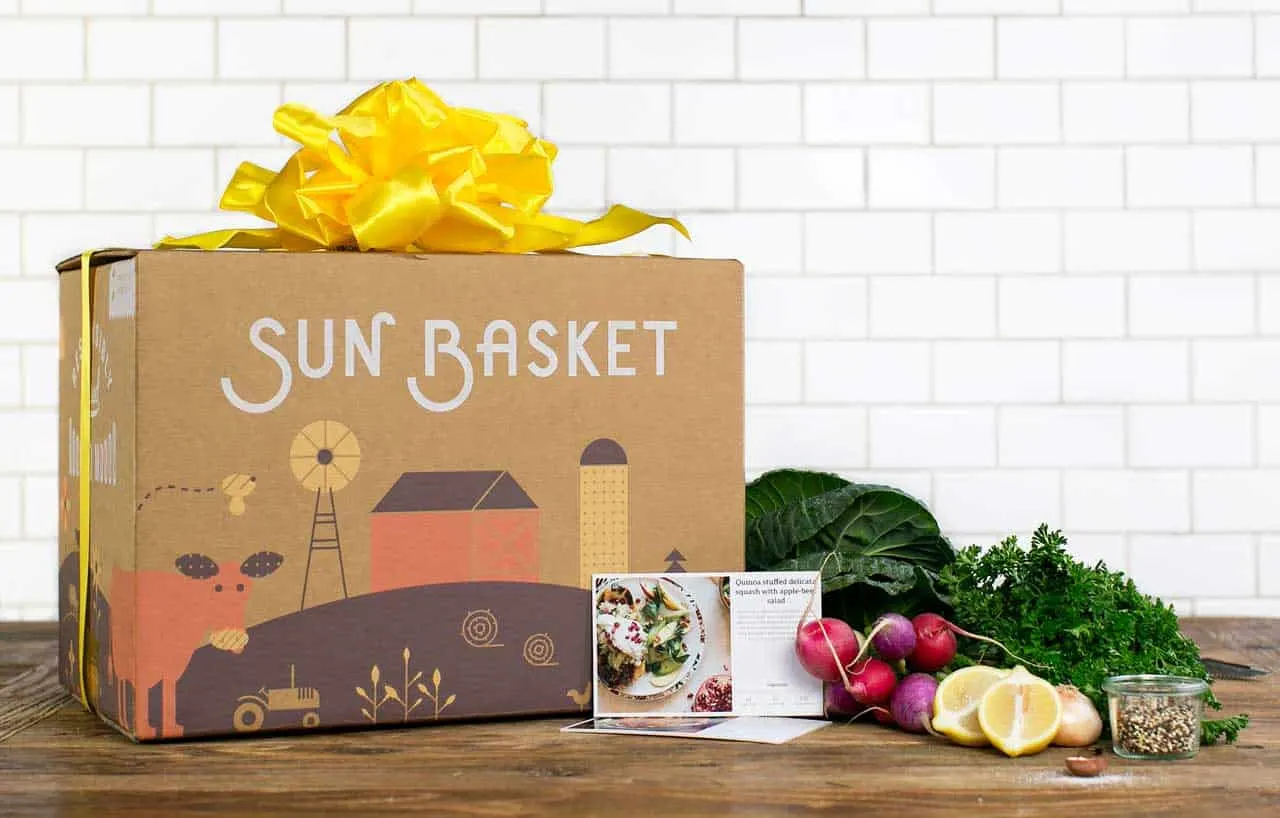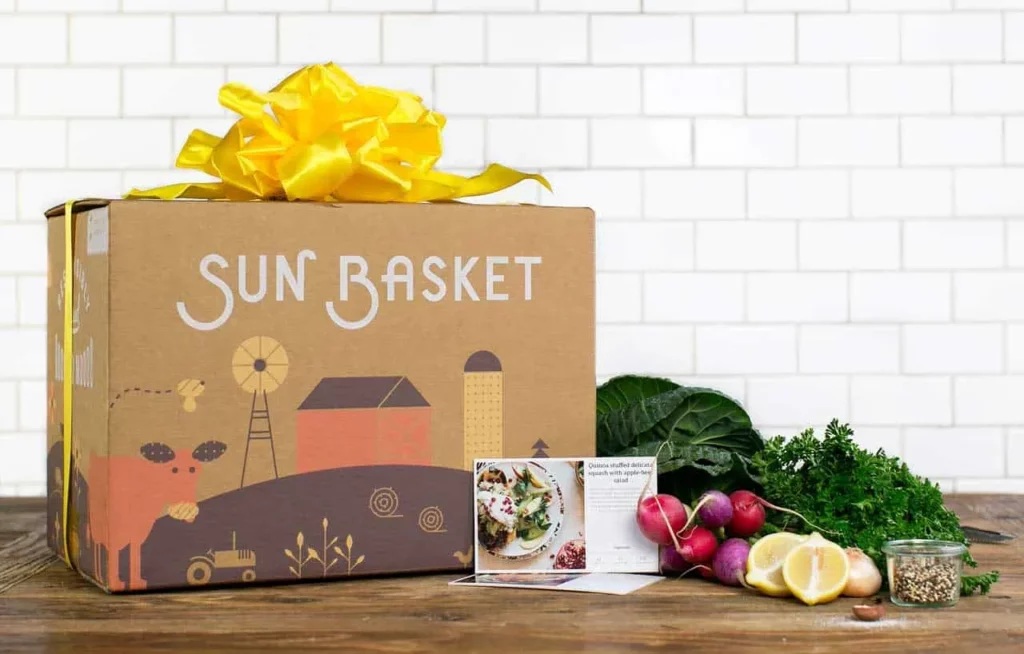 Having a subscription to Sunbasket is a little like subscribing to both EveryPlate and Factor at the same time. Each week you can choose from a wide selection of both meal kits and heat-and-eat meals made with 99% USDA-certified organic produce, sustainably-raised seafood, and responsibly-raised meats.
Sunbasket has plenty of options that are vegetarian, vegan, Paleo, gluten-free, Keto, and diabetes friendly. It's great for anyone with specific nutritional or dietary needs who wants the flexibility of receiving meal kits and ready-to-eat meals. You can read our full Sunbasket review here.
FAQs
Question: How Many Weekly Recipes does EveryPlate Have? 
Answer: EveryPlate offers about 26 meals per week to choose from, as well as add-ons like sides, snacks, breakfasts, and desserts. 
Question: Can you Lose Weight with Factor Meals? 
Answer: Factor meals aren't specifically designed for weight loss, but they can be used as part of a weight loss plan. 
Question: Are Meals From Factor Frozen?
Answer: Factor meals arrive fresh, not frozen. They're meant to be stored in the fridge and consumed within seven days. Factor does not recommend freezing their meals. 
Question: Are Meals From Factor Fully Cooked?
Answer: Factor meals are pre-cooked and arrive to you assembled and refrigerated. You only need to heat them in the microwave or oven before enjoying them. 
EveryPlate vs Factor Compared: Final Thoughts
Your individual needs and lifestyle will largely determine which subscription service is right for you.
Regardless of which you choose, your meals will be easier, and you (hopefully) won't be resigned to eaticanng snacks over a trash can for dinner. 
Affordable + Big Taste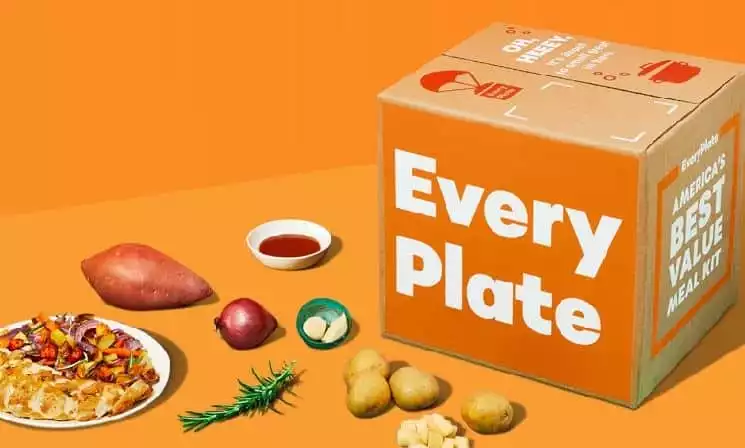 Why Go with EveryPlate?
Big taste, little price meal kit delivering familiar, pre-measured ingredients with simple recipes. I love EveryPlate for busy families looking for crowd pleasing favorites, on a budget.
Sign Up
We earn a commission if you click this link and make a purchase at no additional cost to you.
EveryPlate & Factor Compared to Others