Everything is being delivered these days.
And I mean EVERYTHING. From food to shaving equipment and toothbrushes, cleaning products to UNDERWEAR . . . You name it; you can have it delivered to your front door on any given day. These days one of the most popular subscriptions seems to be food.
But with so many choices glaring you in the face each time you type "food subscription box" into the ol' Google. . . which one should you choose?!
There are a few factors that one should probably consider when deciding which food subscription box to choose from. Today our contenders are HelloFresh and Martha and Marley Spoon.
So, sit back, relax, and let me break it down for you.
Bottom Line Up Front: I found the more interesting and affordable meal options was HelloFresh here. Easier to cook, and consistently good AND has a $60 off promo here. That said, Marley Spoon offeres more sophisticated classic recipes, so worth trying here if you want to take it up a notch.
Main Difference Between HelloFresh vs Marley Spoon
The main differences between HelloFresh and Marley Spoon are:
HelloFresh offers 3 different plans, whereas Marley Spoon offers 2 different plans
HelloFresh is generally cheaper per meal, whereas Marley Spoon is more high end
HelloFresh offers more varied recipes, whereas Marley Spoon sticks to elegant classic recipes
Marley Spoon offers slightly larger portion sizes compared to HelloFresh
HelloFresh or Martha And Marley Spoon: What Am I Even Ordering?
HelloFresh boasts three different plans, each with a few different options within the plan. Here is the breakdown for you:
Veggie Box Plan – This plan has options for boxes for two or four people, with a choice of 3 recipes per week (exclusively vegetarian options).
Classic Plan – You can feed two to four people with two, three, or four recipes per week.
Family Plan – This plan only has an option for four people, and you can choose from 2 or 3 recipes per week.
With the exception of the Family Plan, each plan costs roughly $8.99 per serving plus $5.99 shipping. The Family Plan is going to run you $7.87 per serving with $5.99 shipping. Maybe it pays to spend more? This also means your cost is going to vary slightly from option to option.

Martha and Marley Spoon only offers two specific plans:
Two people
Three to four people
Both of these options allow you to choose to make it a vegetarian box instead and have significantly different prices. Beyond that, they are relatively limited for niche healthy plans (vegan) and special diets (like gluten-free meals). Check the table below for a cost breakdown per box.

It's All About the Money, Honey!
Let's be honest, we're all looking for a good deal these days. With the cost of living – gas, education… ok, of everything rising, we want the best bang for our buck. And, not only do we want a product to be affordable, we want it to be good and worth it! With that being said, I'll be very honest, HelloFresh is less expensive AND offers more meal plan combinations. Plus, there are no frills about it.
With that being said, I should go ahead and add, while HelloFresh wins the cost battle, it also wins the plan option battle. More options have got to be better, right?
What About the Recipes? I Need FOOD!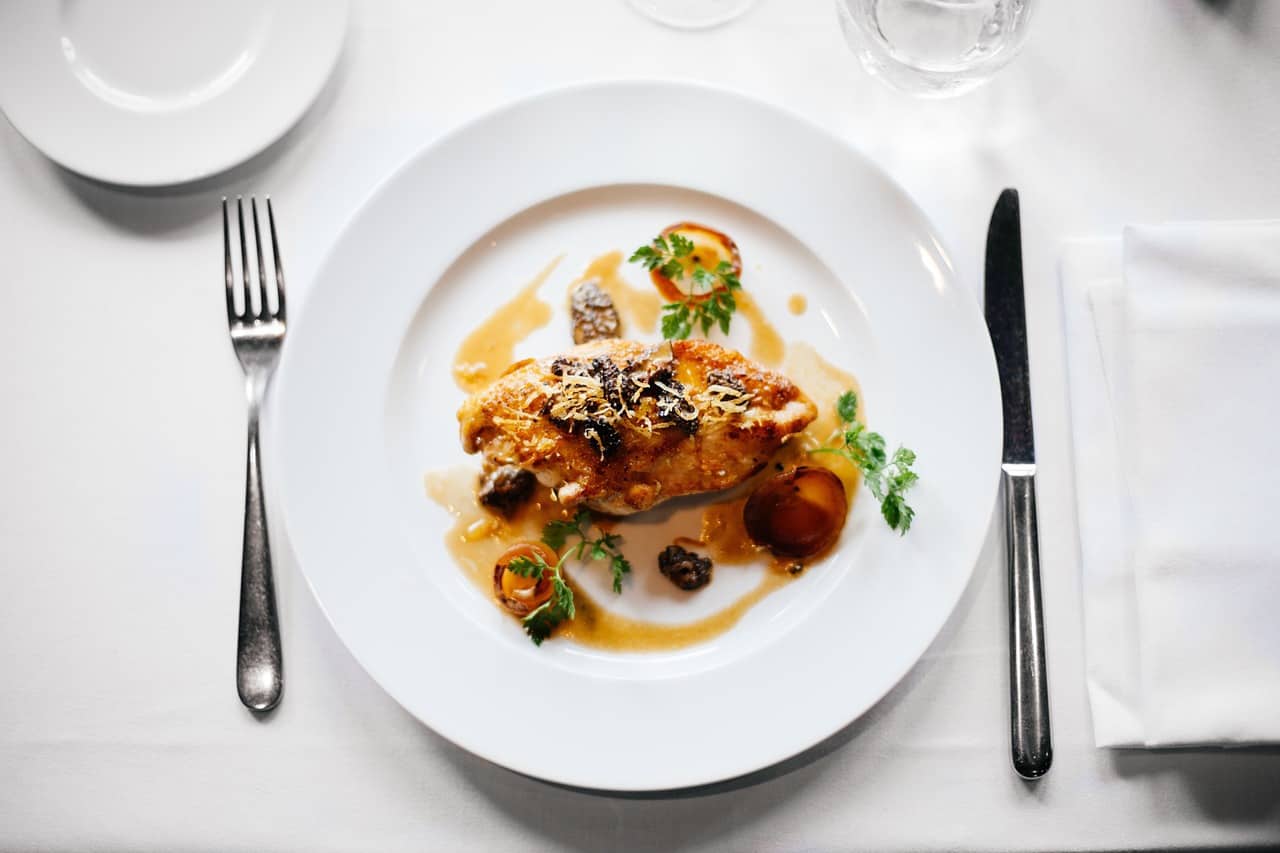 The next big thing to look at when comparing these boxes is the recipe list. Obviously, if you're ordering a food subscription box, you want a good variety of choices. For this comparison, I am simply looking at the prepared meals box for two people with three recipes per week.
HelloFresh offers you 9 choices right off the bat, with at least one vegetarian option while Martha and Marley Spoon gives you TEN! You may be thinking, ok, so what does one more option offer you except a bigger decision? I mean, you're right. The difference here is not spectacular. In the business of comparing and playing fair, though, Martha and Marley Spoon takes the win for offering more. But, if you're like me and you want options while not being overwhelmed, you can look to HelloFresh for a whopping one less option.
However, we do need to dive a little deeper into these recipe choices before truly deciding.
Even though Martha and Marley Spoon offers more choices, I really must say HelloFresh offers better choices. Martha and Marley Spoon's recipe options were great and all, but I found myself struggling to choose which three were right for me. They did not appeal to someone like me. On the other hand, HelloFresh's recipes all seemed fun, tasty, and simple.
Both boxes take a win in this category, but I would say the most important point to consider is your personal preferences. If you are looking for something a little fancier and "complicated", then Martha and Marley Spoon has your recipes. If you are looking for something simple and delicious, though, HelloFresh is where it's at.
I Want it Now!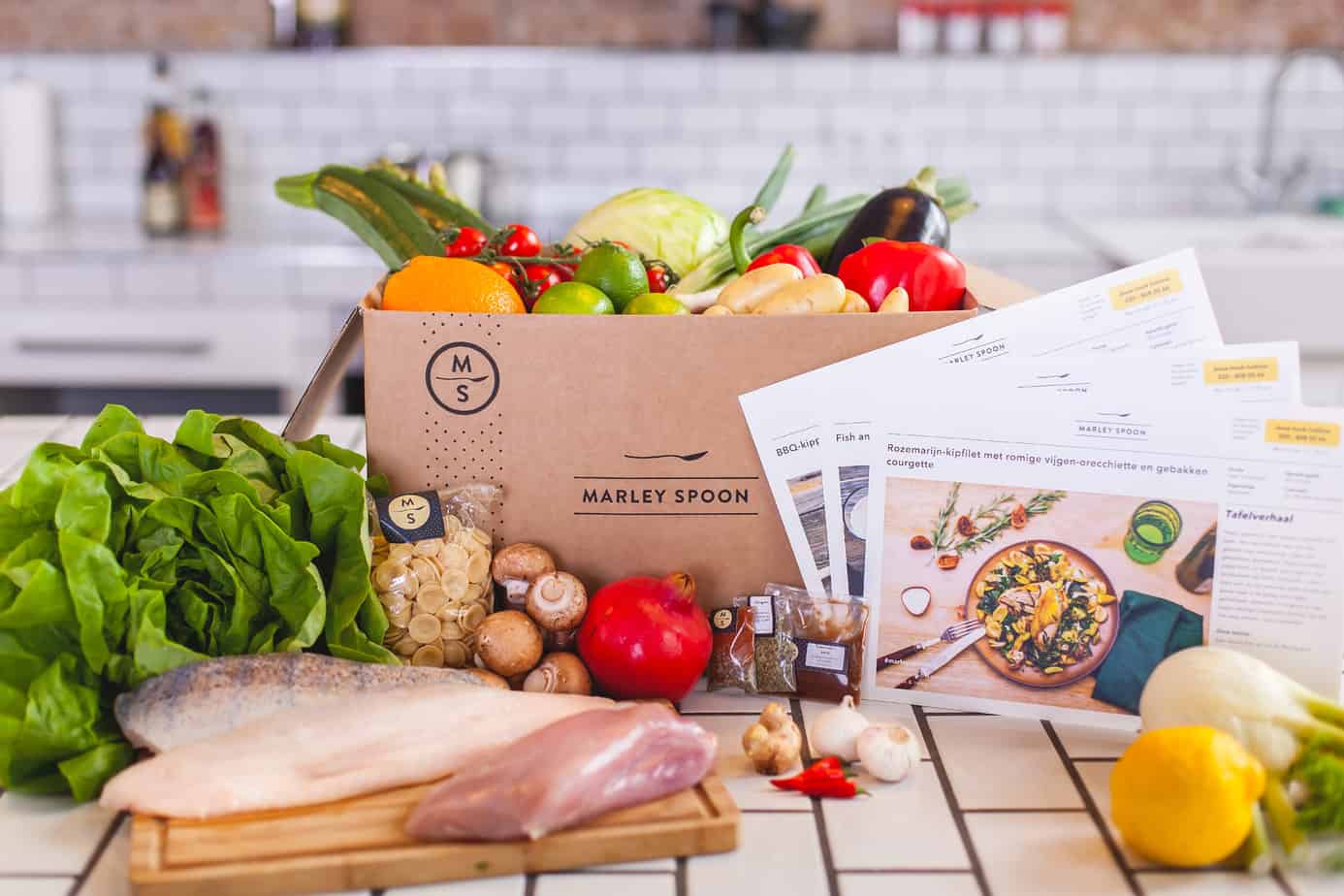 This part frustrated me just a little bit. When signing up for Martha and Marley Spoon (a Martha Stewart collaboration), you must enter your zip code.
Ok, sure, you have to enter this for any delivery, but hear me out. On the following page, they tell you what day they deliver to your area. That's it. One day per week. Now, my boyfriend and I have a bit of a wacky schedule, so offering me only one day for delivery was difficult for me to work out.
I did like that they allowed me to choose any Tuesday in the month, so I was able to look ahead and see when I would be available. The only drawback to this was that I had to wait a couple of weeks before getting my order in since I did not plan to do a weekly order.
HelloFresh offers more delivery options, which I appreciated because sometimes I'm free on a Wednesday night and want to make a fun dinner with my man! Being given the opportunity to pick and choose which day to get an order was a little nicer, too, because then I could get my order quicker if I did not plan to keep the subscription going week to week.
But, Is It Easy?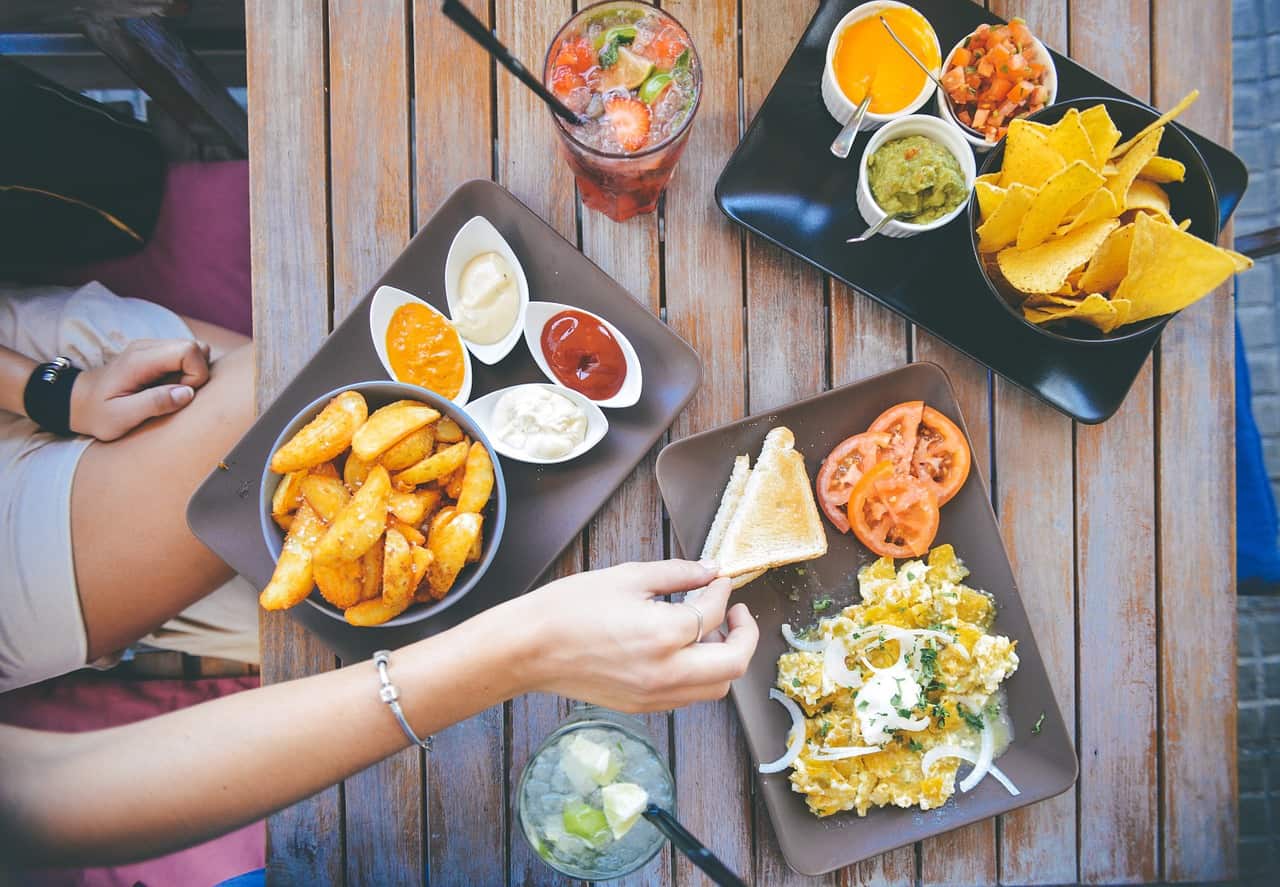 I love cooking, but sometimes I do not have a lot of cooking time at the end of the day to make the type of meal I would like. I love having healthy, delicious meals options though. That's why I – like I imagine most people are – was looking for something that would make my nights easier after working all day. Both of these boxes kind of hit on that, which some differences of course.
Martha and Marley Spoon's ingredients and recipes looked complex but were not as difficult to make as one would expect. By that same token, HelloFresh's recipes did not look so complex and were WAY easier to follow! In the end, they looked and tasted delicious. So, for ease of cooking, I'd have to go with HelloFresh for simple prep work (short prep time), easy-to-follow instructions, minimal food waste, and short cook times.
Is It Delicious?
Again I will have to chalk this one up to the individual. Don't get me wrong; both boxes offered fresh ingredients and delicious recipes. Neither had an excessive amount of ingredients, and both came out just right. But some key differences stood out to me. HelloFresh's recipes just tasted better!
Martha and Marley Spoon's were ok, sure, but HelloFresh hit the nail on the head with the flavor profiles! So much so that I find myself going back to my HelloFresh account and recipe cards, again and again, to replicate them at home.
Unfortunately, to me, Martha and Marley Spoon's recipes missed the mark. They seemed a little boring and bland. I found myself adding a little extra seasoning here and there, which I did not do with the HelloFresh recipes.
Hello Fresh vs Martha and Marley Spoon: And The Winner Is…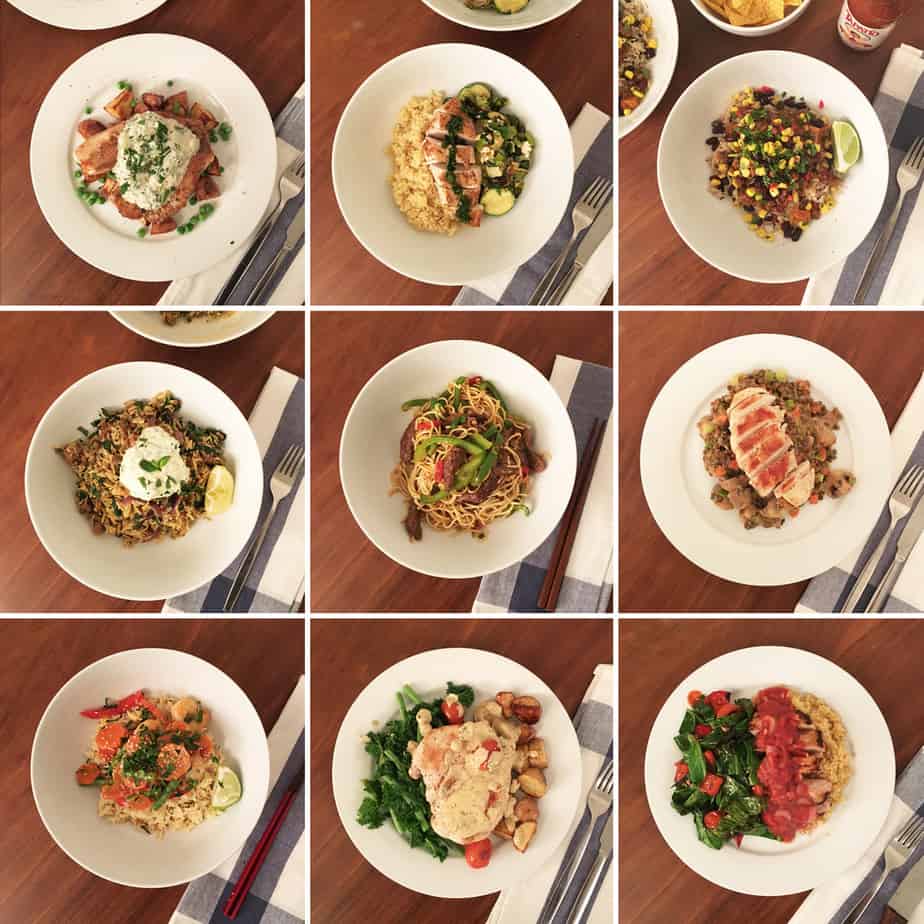 I believe the overall winner is going to have to be chosen by each individual that tries these meal delivery services but, for me, the winner is clear. HelloFresh takes the cake!
HelloFresh not only offers more fun and interesting recipes, which I – as a cooking fanatic – absolutely love, but also it is cost-efficient and worth my time. My boyfriend and I both work full time and juggle paying bills and trying to live life to the fullest, so we budget very wisely. I would say if someone is looking for a subscription box to fit into a tight budget, HelloFresh is it.
We also adore trying creative new things, especially food. Although Martha and Marley Spoon has some very tasty and elegant dishes, they just weren't creative enough for our lifestyle.
If you are looking for some impressive, elegant recipes and meal choices (with good portion sizes) than you should definitely go with Martha and Marley Spoon. But we're young and try to stick with the trends, so HelloFresh wins again.
Finally, and most importantly to me, the taste and ease of cooking! I don't have a lot of time in my day, but love to provide something filling and delicious for my family. Once again, HelloFresh is the top runner! These recipes were SO filling and delicious! I've been saving my recipe cards and find myself visiting the app even on weeks that I'm not getting a delivery just to see if there's anything I can try to make on my own.
Bottom Line: When it comes down to it, I have to be honest (both DEFINITELY beat the grocery store and grocery shopping) but. . . I would definitely order HelloFresh again. Remember, use our readers' link here to save $60 off your first 3 boxes.
That being said, Martha and Marley Spoon meal kit just wasn't my cup of tea. But it could be yours! If you're interested in trying either box visit the site. New customers receive instant discounts and they're both SO worth it! Just take the time to find where you belong in the food subscription box world.
Good luck!
Other Meal Subscription  and Meal Kit Alternatives
If neither of these meal options are good for you, check out these meal kit services: