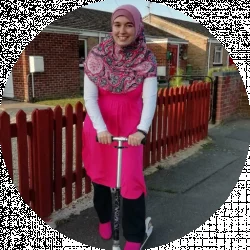 Latest posts by Melika Jeddi
(see all)
I was so excited when I saw that I had the opportunity to review Knitcrate, as it's a service I've used many times in the past, and one of my all-time favorite subscriptions. I just tried to count in my head how many different companies I've subscribed to in the past, but lost count as there have been A LOT. Suffice to say, I have high standards when it comes to subscription boxes. And yet, despite how picky I am, Knitcrate passes with flying colors.
I started crochet in 2019 as a passion project after a personal tragedy. I needed an outlet, and crocheting was the perfect distraction. It was certainly a learning curve, and I look back and laugh when I see some of my earlier projects. But I quickly improved, and before long I was making all kinds of wearables like scarves and hats. Crochet quickly became my favorite hobby, and I would spend hours a day on it, and so naturally, I got through a lot of yarn.
Then, one day, I saw a Facebook advert for Knitcrate, and I was immediately intrigued. By this point, I was thoroughly engrossed in the world of crochet, and the idea of having such high quality yarn enthralled me. They were offering the first box for just $5 (I miss those days of crazy low introductory offers before the pandemic hit them hard), and I decided to give it a go. I ended up subscribing for over a year before I finally had to stop due to lack of space. I loved being able to create special projects with the yarn and curated patterns, and these items would take pride of place at my craft fairs. And now, I get to delve into the world of Knitcrate once again to provide this review and guide for you all!
Let Me Spin You a Yarn
How much is a standard KnitCrate? $39.99 (plus $5 for international shipping, taxes not included)
What's included in a standard KnitCrate? 2 skeins of yarn, a knit pattern, a crochet pattern, and a mystery extra
How many subscription options do they have? 5 (not including the limited series kits)
Can I get a discount on a subscription? Yes, following this link will give you $15 off your first order.
Can I just buy the yarn separately? Yes, they have a shop as well as their subscription box
Is it easy to cancel? Yes, very easy!
Is the yarn vegan? Not always; however, it is ethically and sustainably sourced
Is there an unboxing video I can watch? Yes, see below!
What is KnitCrate?
Although they offer a range of products and services, at its core, Knitcrate is a yarn subscription. It is targeted towards those who enjoy knitting or crocheting, and it aims to provide affordable access to high-quality products. As anyone involved in these hobbies knows, yarn can get really expensive. Buying cheap acrylic from an online shop won't set you back much, but if you want things like premium cotton or 100% wool, then the prices shoot up very quickly. And that's just for the mass-produced stuff.
If you want hand-dyed yarn, you're typically looking at about $25-30 per 100g hank, depending on the fibre base. This is because of the amount of work that goes into not only deciding on the colors to use, but then having to individually apply the colors to each hank, all by hand instead of the usual industrial factories. With Knitcrate, all their yarns are hand-dyed, and I believe they're primarily sourced from Peru. This means that you can get premium-quality yarn for considerably less money than you'd normally pay.
As I mentioned, Knitcrate offers multiple products to its customers. There are the subscriptions, which I will mention in more detail later in the article. Some are monthly, some are less frequent, and there're even 3 month limited how-to series. There's also a shop which offers yarn from past Knitcrates. This is excellent as you can restock on any colors that you loved, or try out ones from a colorway that you don't subscribe to. You can also buy patterns, gift cards, and various accessories such as patches and tags.
Which Hobbies Is Knitcrate Suitable For?
Knitcrate targets itself specifically toward those who knit or crochet. In fact, its main subscription is literally called 'Knit & Crochet Monthly Club'. They choose yarns that will work well when turned into a project, and even provide you with specialized patterns to go with each month's subscription. They choose professional designers, and they create the patterns exclusively for Knitcrate. I love this about them as it means you have access to totally unique projects.
However, it's technically suitable for anyone who loves yarn. There are a number of different fibre arts out there, and although crocheting and knitting are the main ones that use yarn, they're not exhaustive. Loom weaving is an uncommon but beautiful craft, and would lend itself well to a Knitcrate subscription. Some macramé patterns could also look really fancy with these special yarns.
Ultimately, if you're doing a craft that requires premium-quality yarn, then this subscription could be just right for you. Heck, technically you don't even have to do a craft. As far as I'm concerned, yarn collecting is a valid hobby in its own right!
What Subscription Options Are There?
Knitcrate offers several different subscription models, which suit a range of interests and budgets. There's also a shop for if you want to purchase the products but don't want to be locked into a subscription. However, I'd recommend going with the subscriptions for value for money, plus they do allow you to easily cancel or skip a month. You can get $15 off of any subscription by following this link. Below are all the subscription options available:
Knit and Crochet Monthly Club: This is their main subscription, and the one that I'll be reviewing for this article. It comes with two skeins of high-quality hand-dyed yarn, with a different fibre base each month, meaning you can really expand your yarn collection and try new fibres. It also always contains some sort of extra, such as a packet of buttons, a stitch marker, some tea, or something else entirely. This comes with a card which gives details of how to access your digital booklet. The booklet contains interesting information about the yarn and the designers, as well as patterns for both knit and crochet. The cost is $39.99.
Single Skein Monthly Sampler: If you really like the idea of getting a yarn subscription, but can't afford the two skein box, this could be perfect for you. At only $18.99, it offers an affordable alternative. This sampler includes a single skein of the same yarn as the main subscription. However, you don't get anything other than the yarn. So don't expect an extra or a pattern booklet or anything like that. This is simply a convenient way to try out new yarns, and potentially to try Knitcrate to see if it's worth you upgrading.
SOCK Knit and Crochet Monthly Club: I've personally never crocheted socks as I'm very sensitive to texture, but I know some people love to. In fact, there's a woman in my local community who only ever makes socks, and she wears a new and beautiful pair every time I see her! This subscription is perfect for people like that, who prefer making socks to more traditional garments or projects. The subscription is $29.99, and contains one skein of sock yarn (thinner and more durable than regular yarns), as well as the pattern booklet and an extra. With this one, there's an option to 'Super Fluff' your order, which means you get two skeins instead of one, and the subscription costs $39.99 if you do this.
LL Yarn Co. Quarterly Retreat Club: This is a more pricey subscription at $74.99, but it is also less frequent as you only receive packages every 3 months rather than every month. This one comes with two skeins of premium hand-dyed yarn, and aims to provide the experience of a crochet/ knitting retreat in every box. So you get a special pattern for both crochet and knit, as well as extras, and they'll all be based around the theme of that box's retreat. The yarn for this subscription tends to be more detailed and complex than in the standard subscriptions. It's worth noting that the skeins tend to be larger than 100g each, and you'll usually get 250-300g of yarn per box.
Malabrigo Quarterly Club: This is another premium subscription that costs $54.99 every 3 months. You get two skeins for this price, and the yarn is always absolutely stunning. Unfortunately, they've been sold out every time I've checked, as they only produce a limited number of these boxes. However, it's worth keeping an eye on it if it's something you're interested in as if someone else cancels then you could try and take their spot. The yarn is in partnership with Malabrigo, a specialist yarn company, and they provide exclusive colorways for Knitcrate. This subscription also includes an extra and a digital pattern booklet.
How-to 3 Month Limited Series: These are monthly subscriptions that provide you with a total of 3 packages, and teach you a new skill. There are currently three different options for this. The first is to teach you how to dye, and it costs $39.99 per box. The second and third teach you how to knit and crochet respectively, and are $35.99 per box. They contain all the materials and instructions that you need to get started with a new skill. The dyeing course has the highest rating from user reviews, whereas the other two seem to be a bit hit and miss.
What Are Color Vibes?
One of the coolest parts about the Knitcrate subscription is that you get to choose your own color vibe. This is the phrase that Knitcrate uses to explain the general color palettes of the yarn. Everyone has different preferences, and what appeals to one person might not appeal to another. And so if they did only one yarn option per box, many of the consumers may be disappointed. Instead, they offer you the chance to choose which kinds of colors you enjoy, and you'll get yarns of those shades in your box.
Energize Me: These are bright, warm shades that really jump out at you. We're talking reds, pinks, oranges. Anything on that side of the color wheel is likely to be showing up at your door when you select this option. This is the one I go for by default, unless I particularly like one of the other vibes for a specific month.
Chill Out: The opposite of Energize Me, the Chill Out vibe is for people who love all things blue. These are cool colors, and encompass shades like teal, turquoise, deep purple. Interestingly, purple is a color that can show up in any of the three vibes, depending on whether it's a warm, cool, or neutral shade. It's also my favorite color, so I like that it's so popular in the Knitcrate boxes.
All Natural: If you're not really into vibrant colors, then this vibe will be perfect for you. All Natural provides more neutral shades, and has a more muted palette than the other two options. These are Earth tones and the kinds of colors you'd find in nature, such as charcoal, tan, or white. I'll admit, I'm not really a fan of this one as I love colors with a bit more excitement to them, but I know that many crafters prefer a more subtle approach to their projects.
Anything Goes: Are you an indecisive crafter who loves all shades and finds it impossibly difficult to choose? Yup, me too! Thankfully, this option exists for those of us who want the universe to decide for us. Each month you'll be randomly sent one of the above color vibes, and it may or may not be the same vibe as the previous month. Not only does this save you the difficult decision of picking a color vibe yourself, but it also means you can be totally surprised each month as you have no idea which of the yarns you'll receive. If you enjoy subscription boxes for the dopamine rush, then this option increases that excitement.
My Past Experience With Knitcrate
As I mentioned previously, this isn't my first rodeo when it comes to Knitcrate. In fact, I've used them frequently since I first discovered the service in 2019. For a while I did the subscription every month, but had to stop as I was accumulating yarn more quickly than I could use it. Plus I found myself hoarding the Knitcrate yarns as they're just so gorgeous, and I wanted to wait until I had the perfect project. I haven't counted, but if I had to make a guess, I reckon I've had around 15 boxes from Knitcrate in total, so I certainly have experience with them.
As you can probably tell, I'm definitely a fan of the service. After all, I wouldn't have kept using them if I wasn't. However, the subscription has changed a lot since I started using them, most notably in price. When I started, it was $24.99 per box, including free shipping worldwide, and it contained a physical booklet. Nowadays, it's $39.99 per box, plus an extra $5 if you live outside the US, and the booklet is digital. It's frustrating to see the price rise so substantially, but in fairness to them, their costs went up considerably due to the pandemic and never quite recovered. Plus, we were getting an insane bargain at the old price, and even though it's much higher now, it's still a fair price for what's included.
I'm going to try to approach my review from a position without bias, as I want to encapsulate what it would be like for a new buyer. However, I think it's crucial that I also bring my knowledge of the service, so I can look to see whether the quality is any different to how I remember it being.
My Knit & Crochet Club Order
As I hadn't received a Knitcrate subscription in well over a year, I was eagerly awaiting my goodies. I was regularly checking my tracker (they give you a link so you can keep up to date with your package's progress). Annoyingly, instead of ringing the doorbell or calling me, the parcel delivery guy decided to dump my Knitcrate into the recycling bin, before sending an email with a picture of the location. Luckily I checked my email only a few minutes later and was able to rush to rescue my package before someone else could throw more rubbish on top of it. This wasn't Knitcrate's fault, but I do hope they choose a different delivery service for their UK subscriptions in the future, as everyone over here knows that Evri are useless.
However, once the package was safely in hand, I whipped out my video equipment and recorded the unboxing immediately. I could barely contain my excitement seeing all the yarny goodness within the box, and you can see in the video just how much I'm grinning. Honestly, I'm smiling as I type this just from remembering that incredible feeling of pulling open the lid of the box to see what was inside. And now you can experience that feeling too, as I describe it to you in wonderous detail! For the record, this is the August 2022 Energize Me crate.
The Yarn
The yarn this month is on one of the Knitcrate exclusive bases called Uru Yarn Cotton Basic. Cotton doesn't tend to be my favorite fibre to work with, simply because it doesn't have any give to it, and so you have to be really precise with your stitches, which can be challenging. It's certainly not something I'd recommend for beginner crocheters. Having said that, cotton can be excellent when used correctly, and provides a beautiful drape for wearable items, as well as avoiding getting water-logged if you're making a project that will get wet.
The specifics of this particular yarn are as follows:
100g
DK weight
275 yards (251 metres)
Machine wash cold
Tumble dry low/ lay flat to dry
3.5-4.5mm knitting needle/ 4.5-5.5mm crochet hook
Custom made in Peru exclusively for Knitcrate
The color is called Neon, which I don't think is overly fitting as I would describe the shades as being mostly pastel rather than neons. Still, aside from a questionable name, this is a really fantastic colorway. I'm not usually a fan of yarn that's white or contains white. I really like yarn that has more than one color in it, but I've always found ones that incorporate white to be underwhelming. However, it works well here, and although I haven't used it yet, I get the impression that it will be beautiful when used in a project. This is because it's a gradient yarn rather than just regular variegated. It changes neatly from one shade into the next, creating a seamless transition. The colors used are creamy white, lilac, and baby pink/ rose pink. Together, they're charming and bright, giving off a cheerful feeling.
As for the texture, I was pleasantly surprised. Cotton tends to be quite rough and scratchy, as opposed to the silky smoothness of wool blends. However, the Uru Yarn Cotton Basic is pretty smooth for cotton, and certainly doesn't feel rough against your skin. However, just holding it in my hands didn't do it justice. I thought that the softness was 'fine', but then I rubbed it against my cheek, as I'm wont to do when I get new yarn. And woah, the difference! Upon my cheeks, it felt like a fluffy cloud, and it was delightfully gentle. I really can't wait to see how soft it feels once I've crocheted it into a project.
The length and thickness of this yarn are fantastic, as you get a lot for just 100g per hank, without it becoming too fine to easily use. I'm actually currently working on a capelet project right now using yarn from a previous Knitcrate on the same fibre base. It's straightforward to work with, and pleasantly soft. It's also got an excellent drape, and billows nicely when you wear it. I'm excited to see what this Neon one will look like once I crochet it up. Overall, I'm thrilled with this month's Knitcrate!
The Extra
Every Knitcrate subscription comes with a bonus extra. This is never anything particularly exciting, it's just something for you to enjoy in addition to the yarn. In the past, I've received things like: a coaster, a miniature knitted hat, buttons, a stitch marker, tea samples, scent boosters for a washing machine, a Tunisian crochet hook, and more. As it's such an eclectic selection, I always go in with no expectations. Like I said, the extra is just for fun, and isn't the thing that makes or breaks the subscription.
This month, the extra was a pen which was branded with the Knitcrate logo. The black ink runs smoothly, and it shows up really well on the paper. You have to twist the bottom to open it, which took me a couple of attempts to figure out. However, this isn't just any old pen. Whilst searching for how to open it, I accidentally stumbled onto what makes this pen so special. It's also a highlighter! Underneath the cap of the pen is tiny blue highlighter, probably about 4mm thick. I was so surprised when I saw it there, as I hadn't been expecting anything that interesting.
The pen is relatively thick, but I definitely see that as a good thing. Although many crafters are younger, there are still a significant number of older and elderly people who enjoy the hobby, hence the stereotype of knitting being for grannies. And the chances are high that a good proportion of Knitcrate subscribers may struggle with arthritis. As such, having such a thick pen could make writing accessible to them in a way that a thinner pen simply couldn't accommodate. Containing both regular black ink as well as a bright blue highlighter, this is a super convenient pen to carry around with you or to have within easy reach in your house. You never know when it might come in handy!
The Patterns
So, as well as the yarn and the extra, the box also came with a card which provided details of how to unlock your digital booklet. Now, I was planning to share the link so you could peruse it at your leisure, but unfortunately you have to be logged in to access it, and the page is protected so you can only see it if you purchased this month's box. Still, I'll show you the screenshot of the patterns, so you can get an idea of what to expect.
The knit pattern is called Citylines, and Knitcrate describes it as a 'cowldana' as it's a cross between a cowl and a bandana. It fits neatly over the neck, and creates a triangular pattern at the front. The design is decidedly hip, and allows the gradients of the yarn to really shine through. I really like the difference in texture between the main body of the cowldana and the edge, it's visually very striking. I don't knit, so I have no idea if it's complicated or not, but the list of abbreviations at the start of the pattern is considerably longer than I'm used to with crochet patterns.
The crochet pattern is called Verre, and it's a triangular kerchief designed to go around the neck. The name comes from a French term that refers to a glass paste, and fits in with the theme of the box which is 'Glass Future'. It seems to be stitched from side to side rather than lengthways, which means there's a whopping 231 rows! Thankfully, a lot of them are repeats of each other, or else you'd get exhausted scrolling through all those instructions. It's a simple enough pattern, and I'd say it's beginner-friendly, provided that the beginner was aware of the basic stitches and had some level of uniformity.
There are also the patterns for the sock subscription included in the same booklet. The knit pattern is called Neon rays and produces ankle socks, and the crochet pattern is a fun one entitled Skyscraper, and they appear to be regular crew socks. The fact that these are in the same booklet is great, as it means you can make the sock patterns without having to buy that subscription, as long as you have some sock yarn to hand.
Loyalty Program
One of the things that drew me to KnitCrate in the first place was their incredible loyalty program. I started all the way back in 2019 after seeing an offer where I could get a box for just $5. I did that, loved it, and made an unboxing video where I shared my referral code. Someone else ended up purchasing with my link, meaning that I got another box completely free! I did this several times, making a new unboxing video each month, and was able to sustain myself entirely for over a year, having never spent a penny above that initial $5.
Unfortunately, since then, they've made it so that you no longer get free shipping when you claim a free box from a referral. As I live in the UK, it means I pay a pretty substantial shipping fee, so I no longer do it on a regular basis. Plus, if I'm being honest, I still have a LARGE backlog of KnitCrate yarn! I think it's incredible that they have a referral scheme where you can earn free boxes, plus others can get a discounted box.
You also can earn points for various interactions on their site. You get points for making a purchase, following them on social media, making reviews of products, and you even get a substantial amount of points on your birthday as a treat. I've saved up nearly $90 worth of points over the past couple of years, and I fully intend to splurge on a bunch of yarn from the KnitCrate shop as soon as I can decide on a worthy project. Subscription members also get a 50% discount on items in the shop, with further regular discounts offered every month.
FAQs
Question: How much does Knitcrate cost per month?
Answer: This will depend entirely upon which subscription you go for. The standard Knit and Crochet Monthly Club costs $39.99, whereas the SOCK club costs only $29.99, with the option to double up on yarn for $39.99. The Single Skein Monthly Sampler is only $18.99. There are also quarterly crates and 3 How-to Limited Series crates, each at its own price point. The prices include free shipping within the US, or a flat $5 shipping internationally.
Question: What other yarn subscriptions are available?
Answer: Knitcrate is certainly the main one, and it's a big name among the fibre art community. However, if you're looking for other options, you should check out this article that looks at the best yarn subscriptions available in 2022.
Question: Is Knitcrate only suitable for knitting?
Answer: Not at all! Despite the name, Knitcrate is targeted at both crochet and knitting. Each subscription offers patterns for both crafts, which means you're covered whichever one you do, and get even better value if you do both as you get two patterns. It would also work for any other craft that uses yarn, but knitting and crochet are the only two that it provides patterns for.
Conclusion
Overall, Knitcrate is a fantastic subscription for any yarn lover, and one that I'd highly recommend. It might not be the cheapest subscription around, but for the high price, you get a whole lot of quality. I love that they offer different subscription options to account for all interests and budgets, and so even if you don't go for the same subscription as I did, you might still find the service to your liking. Plus, as it's so popular, it's easy to find unboxing videos on Youtube. If you're into knitting or crochet, you should definitely head on over to Knitcrate's site and check it out… Happy crafting!
Recommended Reads: