Latest posts by Crystal Schwanke
(see all)
I've recently decided to suck it up and update my wardrobe. It's a long story, but comparisons like Le Tote vs. Stitch Fix basically play in my head as I'm falling asleep. They're there when I wake up through the night and during the day when I'm actually, you know, actively looking for clothes.
I don't care if the clothes are new, gently used, rented, thrifted, or some combination. I want affordable clothes that look good, arrive when I expect them to, and fit how I need them to.
I've been a Stitch Fix gal off and on (mostly off due to budget, but I like them), and I've got my whole family hooked. We take turns getting shipments. Recently, I've entered the wonderful world of rented clothing, though, and it's exciting!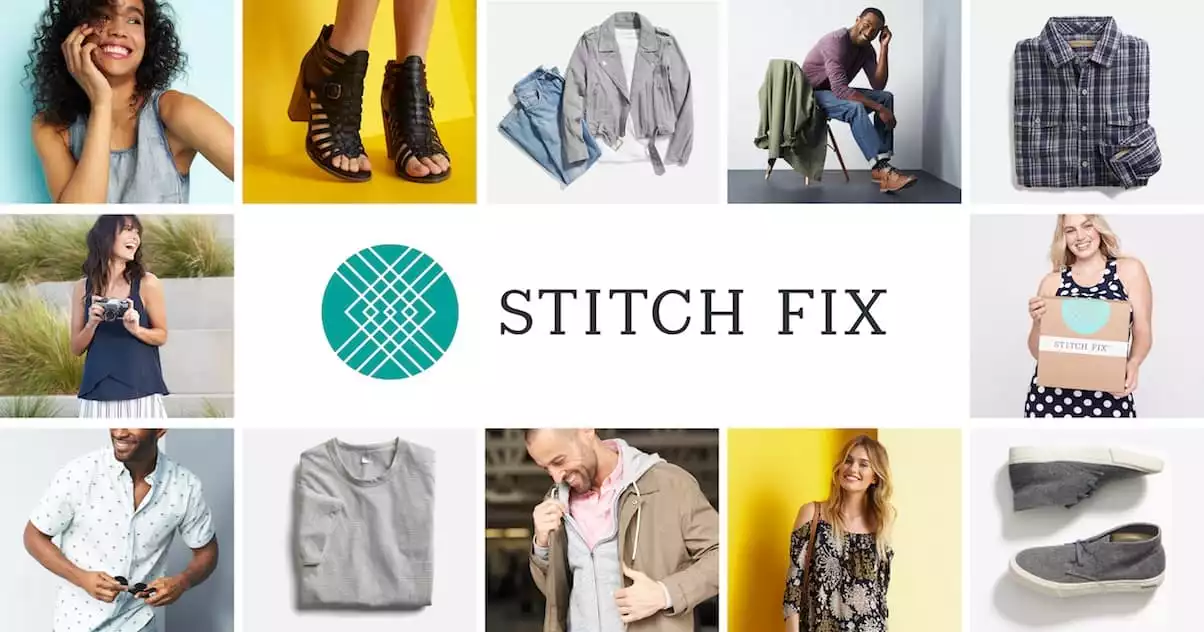 I Prefer StitchFix Personally
It's pretty simple. StitchFix has an AMAZING styling system that quite literally leads the market. Couple that with an amazing selection of brands and StitchFix truly makes it easy to look good without really trying! Keep Everything in Your Fix & Get 25% Off!
Get Started
We earn a commission if you click this link and make a purchase at no additional cost to you.
Spoiler: Stitch Fix and Le Tote (or similar companies) have a place, even in the same wardrobe.
Clothes Shopping Showdown at a Glance
If I had to choose one or the other, I'd choose Stitch Fix.
Why?
I prefer having someone else choose clothes for me, and I tend to stick to classic styles I can still wear in five or 10 years.

I prefer making a quick decision to keep or return the clothes within three days. That's preferable to keeping a tab open in my brain to address sending rented clothes back, ordering more, etc.
That said, I like Le Tote for supplementing my wardrobe with pieces I'd love to wear but don't necessarily need to own. That broadens my wardrobe's horizons and keeps the option open to purchase gently used clothing at half-off.
More reasons I'd choose Stitch Fix:
I don't have a strict clothing wardrobe per month. Some months I don't buy any clothes, and some months I'll pick up a few outfits. From a budgeting standpoint, I'd rather schedule a Fix when I'm in the mood to buy clothes than manage a monthly subscription.

I don't attend many events and work from home, so I don't need to find too many clothing items outside my usual everyday style.
The Main Differences Between Le Tote vs Stitch Fix
Le Tote lets you stick with a set, predictable budget, whereas Stitch Fix prices will vary somewhat depending on what you keep.

Le Tote offers a 50 percent discount on the items you want to keep, whereas Stitch Fix only provides a 25 percent discount if you keep the whole box.

Le Tote clothing is gently used, whereas Stitch Fix's clothing is brand new.

Le Tote can offer some guidance on size, whereas Stitch Fix (human) stylists work to find pieces that suit your body type and address any particular concerns.

Le Tote ships out quickly, whereas Stitch Fix Fixes require you to snag a spot on a calendar so the stylist can have time to choose items you'll love and then ship them out.

Le Tote defaults to monthly shipments, but you can pause it, whereas Stitch Fix can be scheduled at different intervals or not scheduled at all.

Le Tote has you choose pieces for yourself, whereas Stitch Fix has stylists to shop for you based on your body type, needs, likes, and special requests.

Le Tote is a rental service with gently used clothing that you can wear for a month and then purchase if you choose to, whereas Stitch Fix clothing is brand new and can't be worn and returned (you buy what you want to keep within three days).

Stitch Fix makes it easy to exchange for a different size, whereas Le Tote doesn't allow you to send an item back in exchange for a better fit–you'll need to send everything back and try to rent the right size in your next tote.
A Look at Le Tote
Some of the standout features of Le Tote are:
The opportunity to rent clothes and accessories for a set monthly price, regardless of their retail prices. Get four clothing items or three clothing items and two accessories.

A 50 percent discount on items you choose to buy.

You're in charge of the shopping, but they'll nudge you in the right direction on size and fit based on the feedback you give.

Quick shipping–two to three days.

You can wear the clothes you receive, then return them, and you don't even have to wash them.

Unlimited "totes" are available and covered under your monthly subscription fee. You're not stuck with one set of clothes and/or accessories for the whole month.

Sizing ranges from 0 to 16, or XS to XXL, plus they offer maternity clothing.
Why You Should (Le) Tote Give Them a Try
You get to wear things that cost much more than the monthly price.

You can buy what you love at a deep discount.

Hate laundry? You can cut back because they clean the clothes for you.
Where They (Le) Tote Drop the Ball
Okay, I wouldn't say they "totally" drop the ball on anything, but the wordplay was fun, and I wanted to type it out. Sorry for subjecting you to that. Most of these criticisms aren't that serious.
I found some conflicting information on the site, and I didn't hear back when I sent them a question to clarify something.

If you're worried about damaging the clothing, you'll need to purchase insurance for $5.00. Other companies don't require this.
Here are some of Stitch Fix's key features:
You complete a thorough questionnaire and like or dislike items and outfits so your stylist can get a sense of your style, size, needs, and general preferences.

A stylist chooses five items (clothing or accessories) they think you'll love, then sends you a preview email. You can reject some things outright and offer feedback. Those things get replaced, and the box ships.

You'll have three days to decide what to keep, then ship the rest back.

You get a 25 percent discount on everything if you keep the whole box.

The styling fee is $20.00, but it'll be applied toward your purchase.

You get access to a Freestyle store packed with clothes you'll like, where you can shop as you wish between Fixes.

You can schedule Fixes that act like a regular monthly subscription box, but you can choose a different frequency or just order when you want one.

You have to schedule a Fix, so it's not as simple as shopping, ordering, and waiting a couple of days (but it's worth it).
Why I Let Them (Stitch) Fix Me Up with a Few Boxes Per Year
The stylists do a fantastic job matching you with clothes.

You can preview your Fix before they send it, so you can have them replace items you know you won't like.

The 25 percent discount when you buy a whole box is excellent!

I prefer to have other people tell me what will look good on me lately; I don't have the mental bandwidth to shop well and tend to stick to a few stores. Getting out of a rut is refreshing.

You have three days to decide what to keep, but you can

get an extension

if you do it before you checkout. You can't wear them and then return them even though you have more time, but it takes some of the pressure off.
What They Should (Stitch) Fix
There can be a learning curve for the stylist. The first try might be slightly disappointing, but they improve fast.

If you eliminate any items at the preview stage, you won't know what they're sending in their place.

Stylists sometimes fixate on colors and send a box without much variety. My whole family uses Stitch Fix, and it's happened to two out of three of us. However, communication can help avoid this.

Unless you remember to request that extension before you check out, three days is a pretty short time to make such a potentially expensive decision.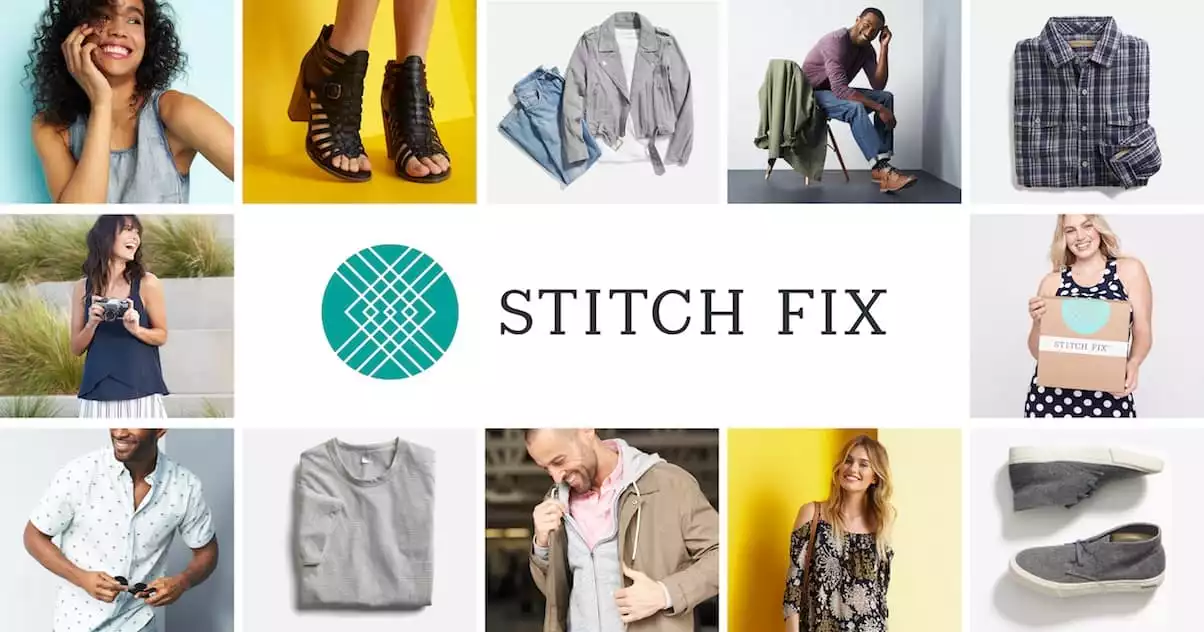 I Prefer StitchFix Personally
It's pretty simple. StitchFix has an AMAZING styling system that quite literally leads the market. Couple that with an amazing selection of brands and StitchFix truly makes it easy to look good without really trying! Keep Everything in Your Fix & Get 25% Off!
Get Started
We earn a commission if you click this link and make a purchase at no additional cost to you.
Comparison of a Few Key Considerations
We know the pros and cons, but let's pit these two services against each other and see who wins.
Shopping Experience
With Le Tote, you're in control of what you get and can browse everything (overwhelming). When you use Stitch Fix, a stylist takes care of the legwork, narrowing down things that'll work for you.
Once you've gotten your first Fix, a personalized shop will open up so you can choose more items to buy outside your regular shipments. That hands some of the control back over to you.
You can get clothing and accessories in either place.
Winner: Stitch Fix
Price
With Stitch Fix, you'll pay $20.00 in styling fees that apply to your purchase. When you're filling out the questionnaire, you'll be able to select price ranges for different items to keep your Fixes in line with your budget. Total prices will vary by box, of course, but it shouldn't be drastic. If you keep all of it, you'll get 25 percent off.
With Le Tote, you're paying the same monthly fee each time, so it'll be stable and easier to budget. If you want to keep any items, you'll save 50 percent, but you're paying that on top of the subscription price.
Keeping an item from Le Tote is a great deal (twice the savings). Still, it's stacked on top of the monthly fee you already paid. Depending on the items involved, you could still come out ahead with your Fix when you break it down to cost per wear of an item.
Winner: There are too many moving parts where pricing is concerned to choose a clear winner, so it's a tie.
Shipping
Both offer free shipping both ways.
If you're scheduling a Fix and not just shopping in the Freestyle store, you might have to wait longer than you'd like to get your selections.
It depends on how booked up the stylists are. I've tried to schedule and had to wait a couple of weeks to hear from the stylist. They'll review your information, make selections, send the preview email for your approval, find replacements once they get your feedback, then ship your items. Shipping is pretty quick when there's no stylist involved, and you're shopping from your Freestyle shop, though.
Forgive me while I make a silly joke, but this isn't a quick Fix. Shipping only takes a couple of days, in my experience, once it gets out the door, but the whole process takes a while. If you have an unexpected event pop up on your calendar that's coming up soon, Stitch Fix won't be your best bet.
Winner: Le Tote
Fit
Le Tote will use your feedback to help you find the right fit, but from what I understand, it's not a human on the other end helping you out. With Stitch Fix, there's probably some tech involved. Still, you have a human stylist working to find the styles that fit you best. I have health issues that make shopping for clothes (especially pants and skirts) daunting. Still, I was able to include that in the Stitch Fix notes and get items that seemed custom-made to address my concerns.
Le Tote carries XS to XXL, 0 to 16. Stitch Fix has women's sizes in 0 to 24W and XS to 3X (plus men's sizes from XS to 3XL and kids' sizes 2T to 14). Both offer maternity clothes.
Winner: Stitch Fix
What Else Is Out There?
If Le Tote and Stitch Fix don't really speak to you, there are other options:
1. FashionPass
I loved the options at FashionPass, and the sizing seemed accurate. Shipping was fast. I didn't like having to choose accessories as part of the deal, though. I would've preferred all clothing items. You get unlimited rentals with this one, so it's worth the price if you're planning to rotate through quite a few outfits per month. There are three membership tiers to choose from.2.
2. Nuuly
With Nuuly, you pay a monthly fee and get six items in a recyclable bag with a prepaid return label. You only get these six items for the month, so you won't be able to send them back for a new bag without getting charged again. This option is more like Le Tote than Stitch Fix, with an emphasis on rentals and an opportunity to buy items at a discounted rate. The clothes I got from them were in great shape, but the sizing wasn't always what I expected. Shipping was fast, too.
3. Rent the Runway
Rent the Runway is similar to Le Tote, too. Here, you can choose from three different plans, but no matter which one you sign up for, you can only rent four items at a time. So whether you go for the four-, eight-, or 16-item plan, you'll have four at a time and rotate through as the month progresses. This one is on the pricier side of things–up to $235.00/month. It could be worth it, but I think I'd be stressed out about getting through all the clothes on the top tier; it'd feel like a juggling act to me.
4. Wantable
Wantable is more like Stitch Fix. You pay a styling fee, take a quiz, and a stylist matches you with new clothing they think you'll love. This one gives you a little more wiggle room and more options–five days to try and seven items. You just keep what you want to buy and send the rest back, unworn. If you keep five to seven things, you'll save 20 percent.
5. Daily Look
Daily Look is like Stitch Fix, as well. You take a quiz, pay a $40.00 styling fee, and they send you seven to 12 items. Try them on, see what you like, and then send the rest back within five days. If you buy at least three things, you'll get half off the lowest-priced item in the box.
What to Know About Le Tote and Stitch Fix
Question: How much is Le Tote per month?
Answer: It's frustrating that the information about the membership options on the site is so vague. Their site says pricing starts at $59.00 per month. Once you start the sign-up process, you'll see that it's $79.00 per month for either four clothing items or three clothing items and two accessories. First-time customers can get a discount (currently 50 percent off the first two months), but I see nothing about $59.00 plans.
I read that "some" plans offer unlimited totes, but I don't see a once-a-month tote option, either, so perhaps they updated their plans and prices but forgot to change them in some spots. Honestly, unlimited totes for $79.00 beats one tote for $59.00, unless you could get more pieces at a time with that one.
Question: How long can you keep Le Tote items?
Answer: You can keep them for a month or send one tote back and get another one before the end of your billing cycle. Just remember to send everything back at one time unless you want to buy it. If you love one thing you got but don't want to purchase, you can rent it again with new items to wear. You just have to send it back before renting it for the second time.
Question: Does Stitch Fix really use stylists?
Answer: Yes, they do, and they really know their stuff!
Question: How long do you keep Stitch Fix clothes?
Answer: Usually, you have to make a decision within three days, check out, and then send the clothes you don't want to keep back to them. If you know you'll need more time to decide, you have the option to ask for an extension, but you'll have to do it before you check out. 
Question: Where does Stitch Fix get their clothes?
Should You Use Le Tote or Stitch Fix?
I think there's room for both if your budget can swing it. You don't have to use both services in the same month. You can set your Stitch Fix subscription to the frequency you prefer (I do quarterly), and you can pause your Le Tote subscription on the months Stitch Fix will be sending boxes. If you can do both every month, lucky you! If you're like me, the combo will have you loving your wardrobe and having more fun than you have in years.
I recommend using Stitch Fix for the clothing you'll wear all the time. Add Le Tote to spice things up when the seasons change, you want to try a new trend or two, there's an event coming up, or you want to take the reins on the clothing shopping for a spell.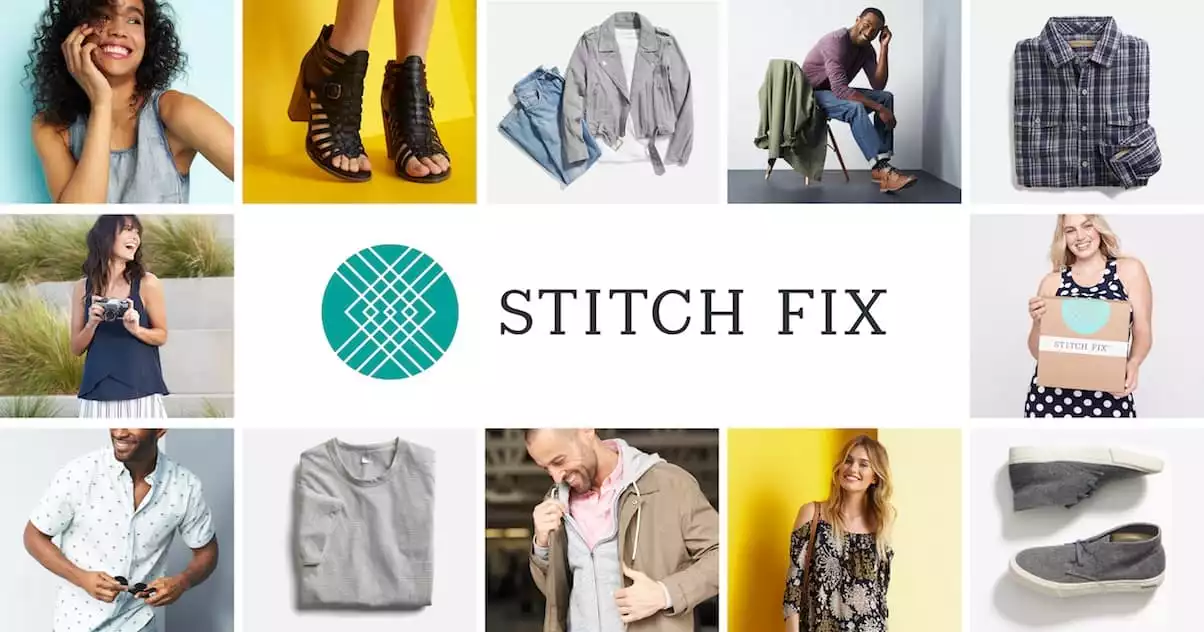 I Prefer StitchFix Personally
It's pretty simple. StitchFix has an AMAZING styling system that quite literally leads the market. Couple that with an amazing selection of brands and StitchFix truly makes it easy to look good without really trying! Keep Everything in Your Fix & Get 25% Off!
Get Started
We earn a commission if you click this link and make a purchase at no additional cost to you.
Recommended Reads: