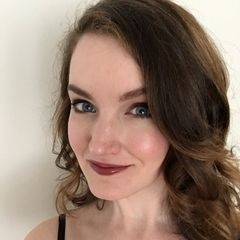 Latest posts by Crystal Schwanke
(see all)
I tried Stitch Fix several years ago when I didn't know how to dress my post-baby body and needed an update to my wardrobe.
Based on that experience, I already had a good idea this would be a positive Stitch Fix review. They did a good job back then, and the process has only gotten more streamlined since then.
Since I first tried it, I've recommended it to my teenage daughter and my husband, and they've liked most of what they've received in their boxes.
Finally, it was time for me to try it again. I've been rocking yoga pants, tank tops, and hoodies for far too long because I–once again–don't know how to dress the body I'm currently in. Some injuries and health issues kept me from working out regularly, and the things in my closet don't fit like they used to.
Love It or Skip It? A Quick Take on Stitch Fix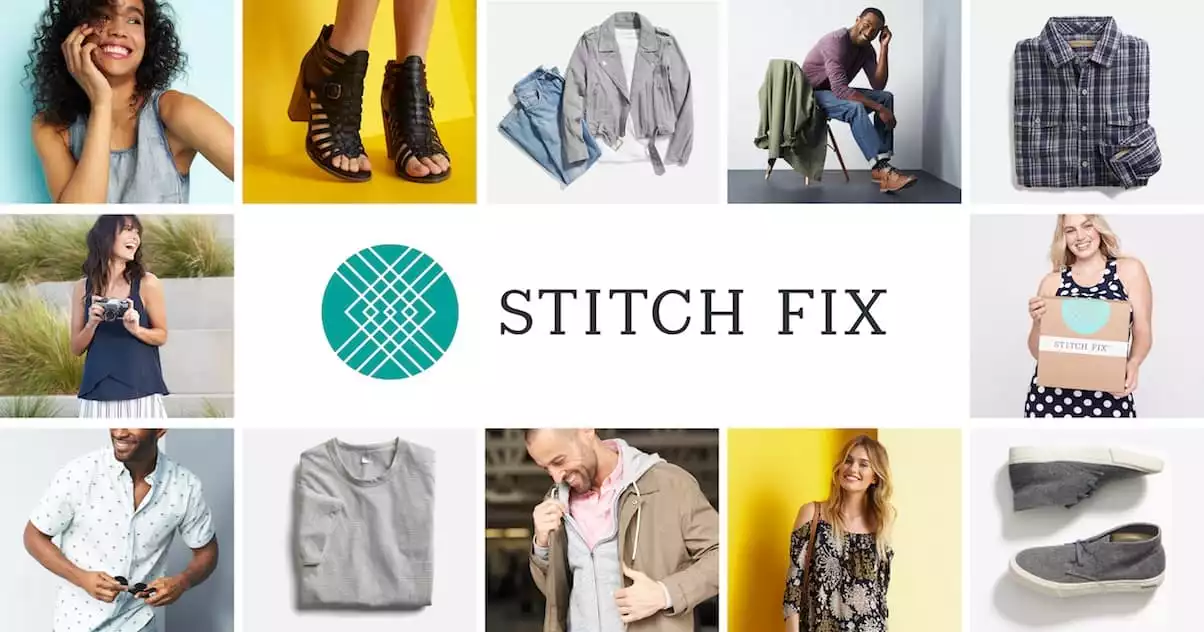 I Prefer StitchFix Personally
It's pretty simple. StitchFix has an AMAZING styling system that quite literally leads the market. Couple that with an amazing selection of brands and StitchFix truly makes it easy to look good without really trying!
Get Started
We earn a commission if you click this link and make a purchase at no additional cost to you.
I was happy with all five clothing pieces in my Stitch Fix box. The quality and fit are good, and I feel like the stylist paid attention to my preferences in color, style profile, and patterns. Because I kept all the pieces, the price was excellent, too (just under $200.00 for all five items).
I would have liked more color variety since the jeans, one top, and cardigan were all dark blue, but that's something to bring up in the notes before my next box.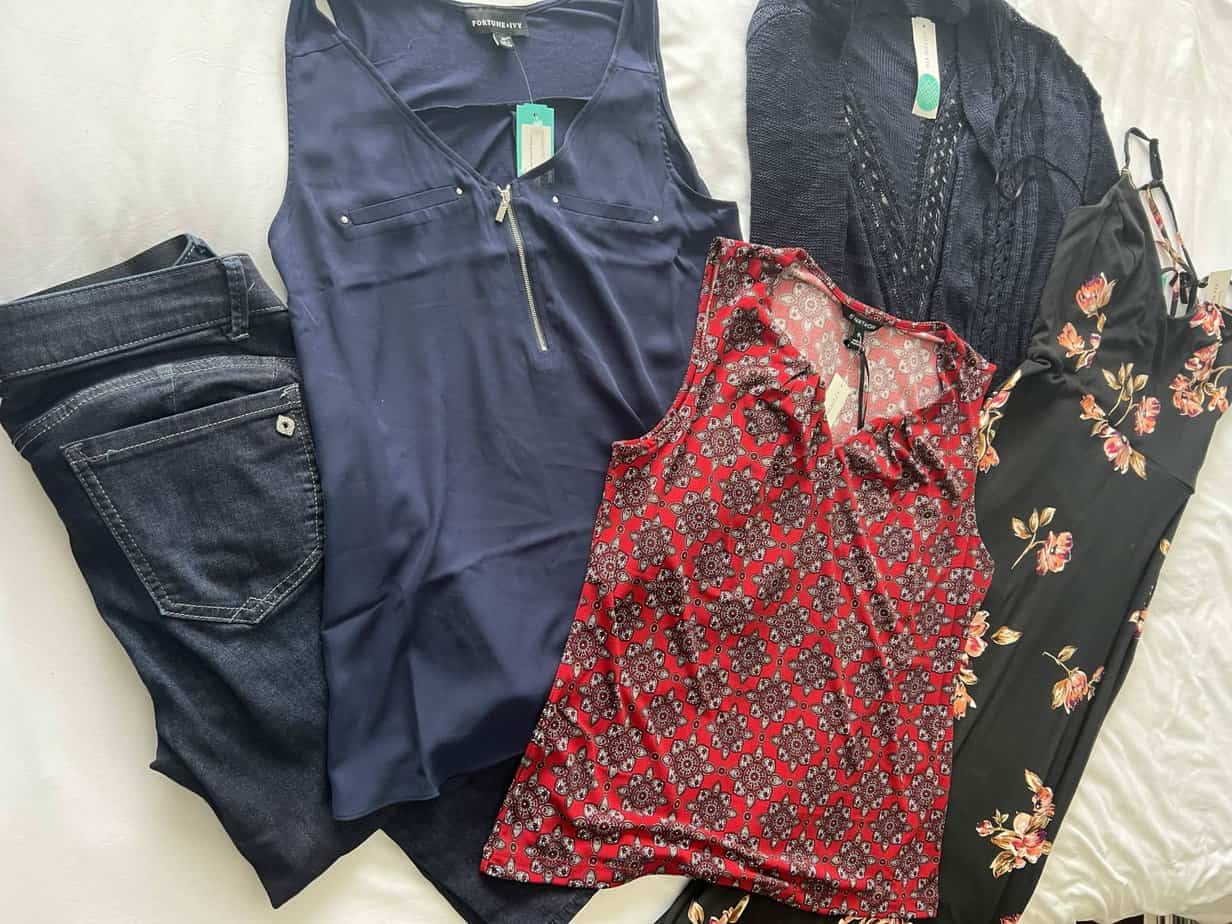 How Stitch Fix Works
How the Styling Process Goes
When you decide to try Stitch Fix, you'll start off by giving them your email address and setting up an account.
What Stylists Need from You
Once in, you'll provide information about your size (they offer XS to 3X), who you're shopping for (there are boxes for men, women, and children), and your style preferences. My sizes are all over the place, depending on the brand and the day, so I gave an average. It was enough–everything fit well.
They'll ask why you're interested in using Stitch Fix and how clothes you buy usually fit you (for example, long sleeves are often too short on me, so they can keep that in mind). You'll also share how much you usually pay for different types of clothing items and accessories, where you typically shop, etc.
To give the expert stylist a visual idea of what you like and dislike, you'll be able to give the thumbs-up or thumbs-down to individual clothing items and accessories, as well as styled outfits. You can do more of this after your Fix is scheduled, too, every day if you'd like to.
I love going in to see what's there; it almost feels like shopping without the stress of wondering whether they will look fantastic on you (or the strain on the budget). Bit by bit, this helps stylists come up with things that are practically guaranteed to look good on you and make you feel great.
This will also help your custom shop carry pieces you love. You'll have access to that so you can shop a la carte once your first Fix box is scheduled.
How Often Do You Get a Stitch Fix Box?
You can choose how often you want to receive a box. This isn't the kind of subscription box where you need to remember to go in and skip it each month.
Tell them whether you'd like a box every few weeks, every month, every other month, or quarterly. This is perfect for control freaks like me. I don't like commitment (at least not at around $200/pop) or extra things to remember each month.
Styling Fees and Purchasing Your Items
You'll pay a $20.00 personal styling service fee when your Fix is scheduled, then pay for what you like once you get the box and can try the items on. Then you'll go through the checkout process on the Stitch Fix website and return the other pieces in the bag included in your box (shipping is free both ways).
You'll get 25 percent off the total if you want to keep everything. If you keep at least one thing, your styling fee will count toward that.
The Sneak Peek and Last Minute Changes
Before your box ships, you'll get a preview and have a chance to say yes or no to the items your stylist has suggested.
If there's something there you definitely don't like, you can reject it. Your stylist will find a replacement item based on any feedback you give them, so you'll get five things no matter what. You won't see the replacements until your box arrives (this is the kind of surprise I like!).
Scheduling and Shipping
My box came earlier than the scheduled date by a few days. So did my daughter's, a few months ago. My husband's came right on time if I remember correctly.
Once my box was scheduled and I'd already seen what would be in it, I decided I wanted it to show up a little earlier and tried to change it. Don't do that. That'll schedule a different box with a whole new selection.
I thought it'd be easy to change the shipping/delivery date once they'd chosen the items for me, but nope! I wish they would fix that, but it's not a big deal. I just had to wait a few extra days, and I probably needed the lesson in patience.
What Was in My Stitch Fix Box
There were five things in my box. Currently, that's the only number of items they'll send you–no more, no less. I wish they'd offer the option to get more, as it'd be easier to build up a capsule wardrobe that way or just find more things you love, faster.
I've listed the items they sent along with their retail prices. I would've paid the prices listed for the remaining items if I had sent something back. I kept everything, and it was just under $200.00 with the 25 percent discount.
1. 41 Hawthorn Kadieann Split Neck Knit Top, $44
This was the standout piece in the preview, the quickest "yes" there was because I love the color so much. The fabric feels nice, stretchy, and not cheap, and I don't expect it to wrinkle easily.
I love that I can wear it with two other items (jeans and a cardigan) for a whole outfit.
2. Democracy Jeri Skinny Jean, $78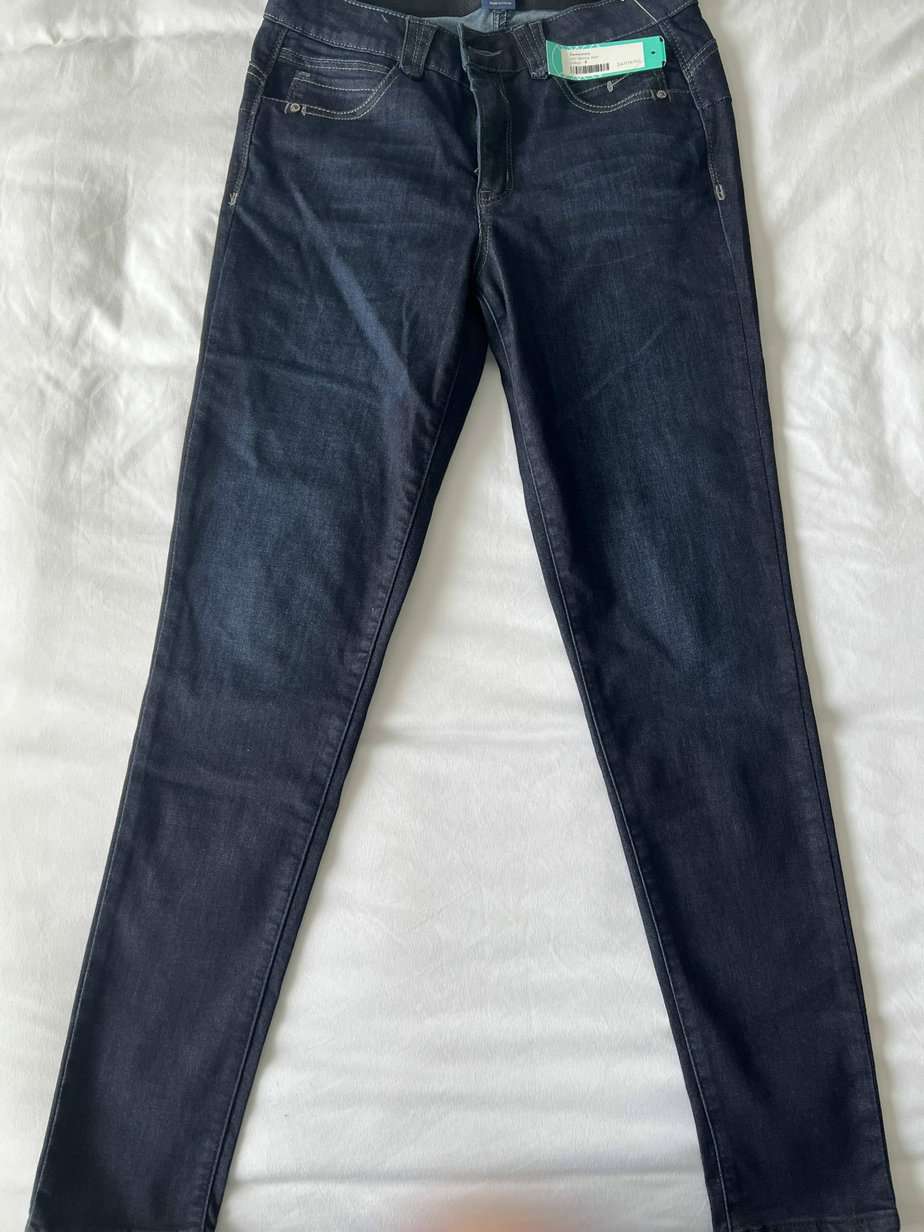 I hate shopping for jeans because they never seem to fit me just right. The stylist totally nailed it here. These jeans hug my body without being too tight.
They fit in the waist, hips, and thighs simultaneously- it's a miracle. I usually have to pick one or two.
Inside the waistband feels like thick elastic (these still button and zip like a regular pair of jeans–they don't have an elastic waistband). That somehow makes them more comfortable on my midsection. I won't be in a rush to swap these out for a pair of yoga pants or sweats as soon as I walk in the door.
3. Fortune + Ivy Lighton Zip Detail Mixed Material Blouse, $38.00
I tend to like this shape because it's not tight across the midsection, which is a concern I mentioned in the notes when I signed up for this box.
I have some food sensitivities and health issues that cause bloating, and I like to hide that (and stay comfortable) as much as possible. The stylist paid attention and gave me just what I needed.
The color is good, but I probably wouldn't wear this top with the jeans because they're so dark, too.
4. Nine Britton Willow Brushed Knit Maxi Dress, $58.00
This was a no-brainer "yes" when I saw the preview. I love the strappy back on this one, and I believe the stylist chose this because I said I like small patterns or, if the pattern is large, I like it more spread across a solid background. It's weighty, so I don't see this getting wrinkled easily. It seems like it'll be easy to toss on, layer in different seasons, and care for.
5. Love Ellie Adelle Two Pocket Pointelle Cardigan, $48.00
This is the item I didn't see in the preview and the result of my asking for something to wear over the sleeveless tops and dress. I love the color with my coloring, but I'm not sure I'd wear it with any of the other pieces besides the red top and jeans. However, it will work with enough of the things I already own that it made sense to keep it.
Extras
There was a nice little note from the stylist explaining why she chose what she did, based on my feedback.
There were also styling "cards"–one for each item–to show how to work each piece in with existing items or make a mental note of what to buy later for your own personal styling.
The note and styling card were all on one page.
The box also included the bag to ship any items that didn't work back to them and the invoice that showed the price for each item, styling fee, and a potential discount.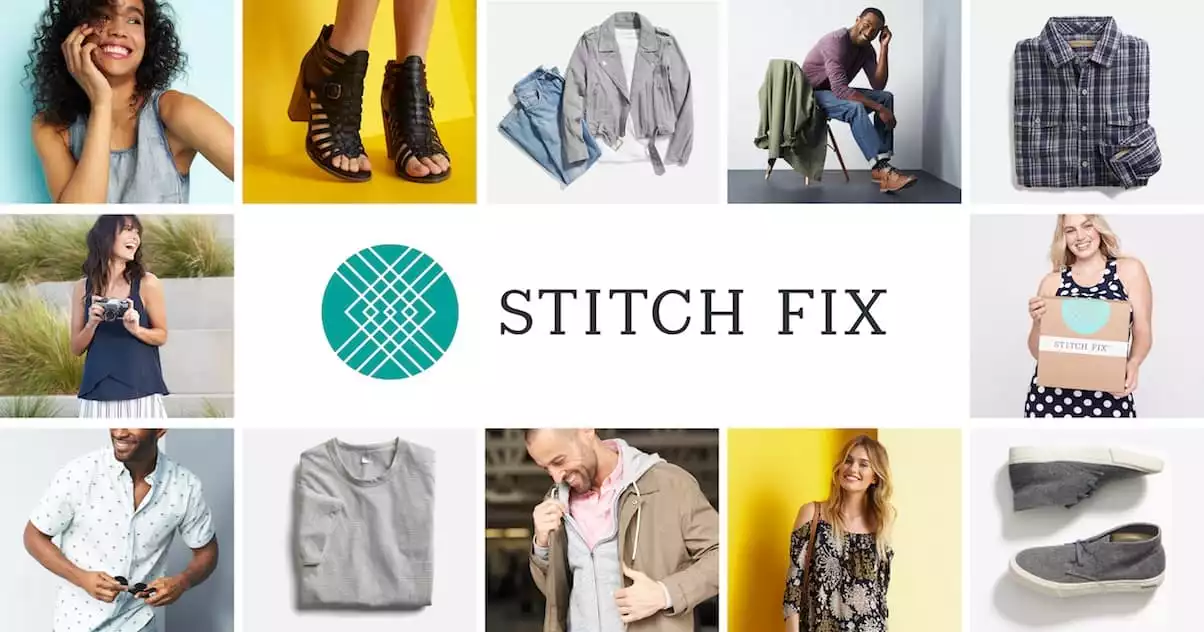 I Prefer StitchFix Personally
It's pretty simple. StitchFix has an AMAZING styling system that quite literally leads the market. Couple that with an amazing selection of brands and StitchFix truly makes it easy to look good without really trying!
Get Started
We earn a commission if you click this link and make a purchase at no additional cost to you.
Stitch Fix Pros and Cons
Pros
You don't have to shop for yourself if you don't want to. Big win for me.

The stylist paid attention to my preferences and never even suggested anything I didn't at least like enough to consider.

You can get access to stores you might not think to shop at on your own.

They're fantastic at choosing sizes based on what you give them to work with, in my experience. I always feel unsure about which sizes to choose when I'm shopping online for myself because women's sizing is all over the place. My jeans felt especially lovely in the waistband, which is rare. They feel like they were made just for me.

The thorough quiz covers your average size, weight, and height. This helps you find the things that fit a long/short torso, or pants and shirts that fit arms or legs that are longer or shorter than average. I've sometimes had trouble with sleeves and pants because I have long limbs. Two of my tops were sleeveless in this box, so I can't comment on sleeve lengths on tops, but the cardigan and jeans fit well.

It's fun to go in and give the thumbs-up or thumbs-down to different clothing item options and styled outfits. This gives the stylists more to go on and fills your personal shop with more things you might want to buy.

The 25 percent off if you keep everything makes it a good deal if you legitimately like all of your selections.

So far, no one in my family has received a box later than the scheduled date.

You can let them know what you do want in your box (for example, maybe you have a family photo shoot coming up and want a sweater in a specific color). You can also tell them if you don't want something (like earrings, which I don't want them to send me because most of them make my ears itch).

The preview is an excellent addition they didn't have the last time I tried it years ago. It cuts down on disappointment or last-minute changes that need to be made.
Cons
There wasn't a lot of variety in my box or the items they showed me to choose from before the box was sent. When my husband got a box, most of the items were similar in color. My daughter got the most variety in styles and colors. I'm sure this issue could be addressed in the notes or feedback before the box was sent or before the next box, but I was content with what was there.

You don't know the total price until you've committed to a box. You'll be able to choose a general price range for shirts, pants, accessories, etc., for an estimate, but it might be tricky to budget for.

You might be tempted to keep things you're not crazy about just to get the 25 percent off discount, which could clutter up your closet.

The boxes have come early, so if you're scheduling around a trip or work schedule, it might not work out the way you want it to.

The pieces aren't as mix-and-match as I had hoped, but I never expressed that I wanted that, so it's more my fault than the stylist's. I feel like I got one complete outfit–the red top, jeans, and cardigan, plus an extra top (shirt, cardigan, etc…) and a dress.
Curious About Stitch Fix? Check These FAQs.
Question: Is Stitch Fix worth it?
Answer: Absolutely. Now that I've started my subscription back up after several years, my whole family uses Stitch Fix.
Question: Does Stitch Fix actually have stylists?
Answer: Yes, they do. You can see the requirements for stylists here.
Question: Is it easy to cancel Stitch Fix?
Answer: In my experience, yes, it is easy to cancel. They don't make you jump through hoops or sit on hold to cancel. In Account Settings, go to Fix Frequency, then click "I want to stop receiving automatic Fixes" to get started.
Question: What does the average Stitch Fix box cost?
Answer: I picked the mid-range on almost everything on my own account, and my daughter and husband did the same. All the boxes we've received have been around $200.00 with the discount for keeping everything.
There's flexibility there, though. Stitch Fix says their items for men and women cost between $25.00 and $500.00. Items for kids are $10.00+ (Stitch Fix Kids) and they do have other specialist lines like Stitch Fix Maternity, Stitch Fix for Men, etc…
Question: How many outfits does Stitch Fix send you?
Answer: You'll get five items in each box, no matter what. Depending on what those are (and taking your feedback into account), you might get one whole outfit Or you could receive pieces to mix and match for different looks. Another option is five individual pieces to use with things you already have.
Question: Is Stitch Fix second-hand clothes?
Answer: No, Stitch Fix sends new Stitch Fix clothes.
Stitch Fix Competitors: Other Options to Consider
Stitch Fix is the only box like this that I've tried, but they have some competition I'd like to try in the future.
Wantable: Most Similar Alternative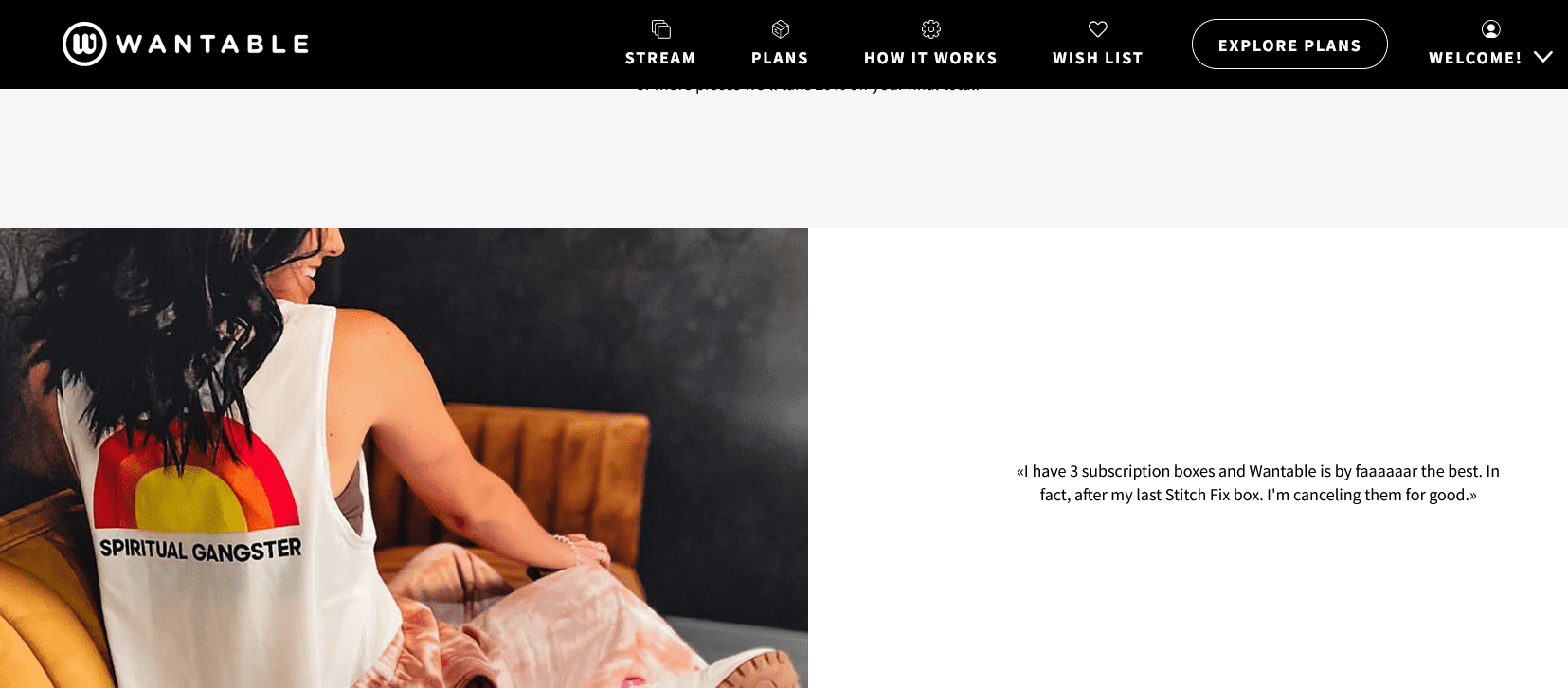 This is one of Stitch Fix's main competitors. It works a lot like Stitch Fix, but you get more time to decide what to keep. You can choose between Sleep & Body Edit (lingerie and pajamas), Active Edit (fitness and loungewear), Men's Active Edit (fitness and loungewear for the guys), or a Themed Edit (a theme within one of the categories Wantable offers).
Pros
You get seven items, not five.

You get five days to try them out, not three.

The styling fee is the same as Stitch Fix's ($20.00).

Shipping is free.

You can request specific items as you go through and let them know more about your style.
Cons
You only get 20 percent off if you keep five or more pieces, not 25 percent like at Stitch Fix.

Currently, only some people have the option to go in and buy items separately from their boxes (this is kind of like Stitch Fix's shop, and it's called Stream). They're testing it out.
See also: Wantable vs Stitch Fix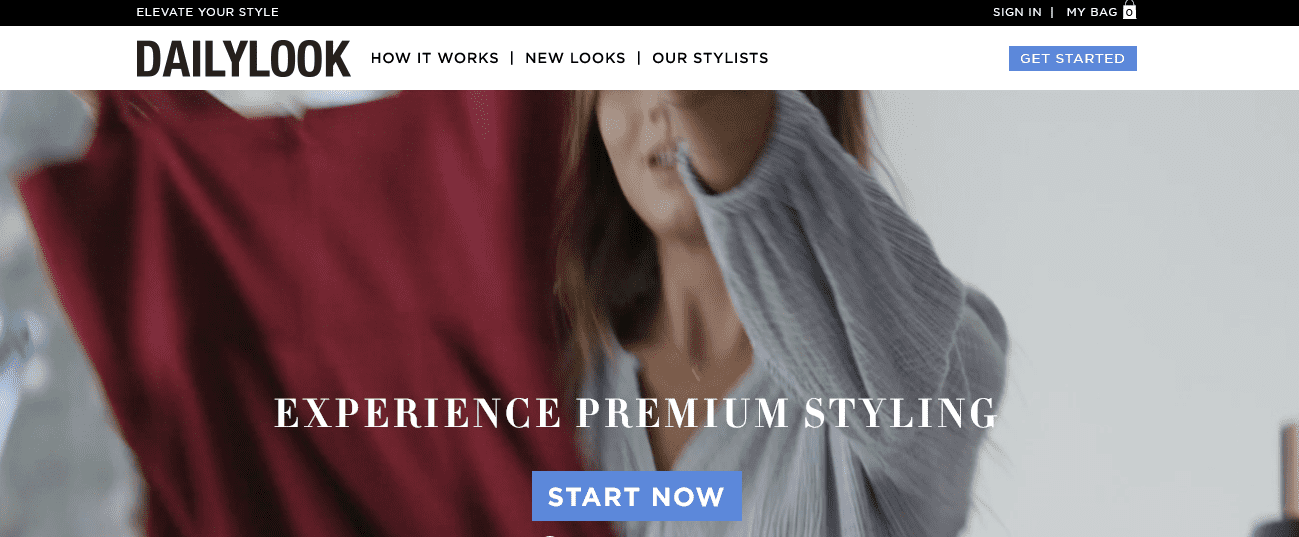 I love how straightforward the sign-up process is here. You go in and tell them about your height, body shape, age, sizes, how you want your clothes to fit, style and brand preferences, and proportions.
On the same page, you look at different outfits they've styled and let them know which ones you like and dislike. You don't have to click through a bunch of different pages and wait for things to load.
Pros
It's thorough in the sign-up process.

You can let them know what you usually spend on different types of clothing so they can stay within your budget (Stitch Fix does this too).

Let them know which body parts you love to flaunt (Stitch Fix also does this).

If you show off your daily style on social media, you can connect your accounts, so the stylists get an idea of the vibe you like.

You can get up to 12 items in a box–now we're talking!

Discounts are available, either as special offers during a month or when you buy three or more items from your box (50 percent off the lowest priced item; 50 percent off the two lowest priced items if you decide to keep five or more).
Cons
They ask you to immediately sign in with your Amazon or PayPal account, which is kind of off-putting. I didn't want to do that and then click "Continue" at the bottom of the page. I think that should come at the end.

Sizing is slightly limited at 0-14, XS-SL, and waist sizes from 24 to 33 (for women).

The styling fee is a lot at $40.00, but if you keep something, that payment will go toward the item(s) you keep.
See also: Dailylook vs Stitch Fix
Fabletics: Best ActiveWear Alternative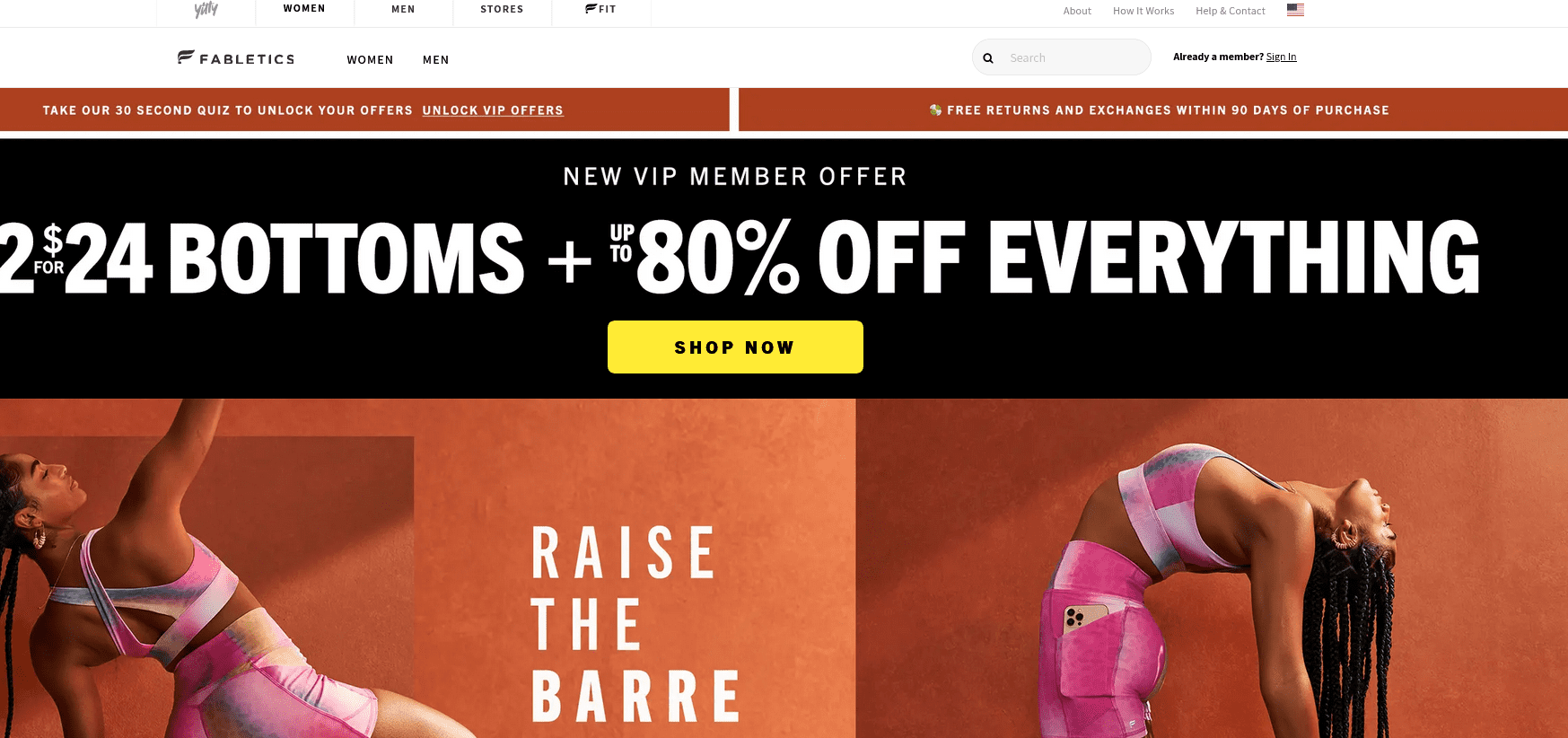 If it's workout clothes or athleisure you're after, you might love Fabletics. I've tried this one a few times and had mixed results.
Pros
Some of their items–like a few legging styles–are highly competitive with some of the more expensive ones on the market. They're perfect, and I would have them in every color.

You choose your own pieces instead of having a personal stylist do it for you. I usually don't like this approach, but for workout gear and super-casual clothes, I actually prefer it.

New releases happen all the time, and that makes shopping exciting.

You save a ton of money off the retail price, and there are usually special deals for first-time Fabletics customers (like two pairs of leggings for $24.00).
Cons
You must remember to skip each month or just cancel and restart when ready. I don't like having to remember it, so I usually sign up for a few months, cancel, then return when I'm ready for more.

Their sports bras and tops have been hit or miss with me and I tend to look elsewhere for bras now (which is sad when I want a coordinated outfit).
Personal Shopper by Prime Wardrobe (Amazon)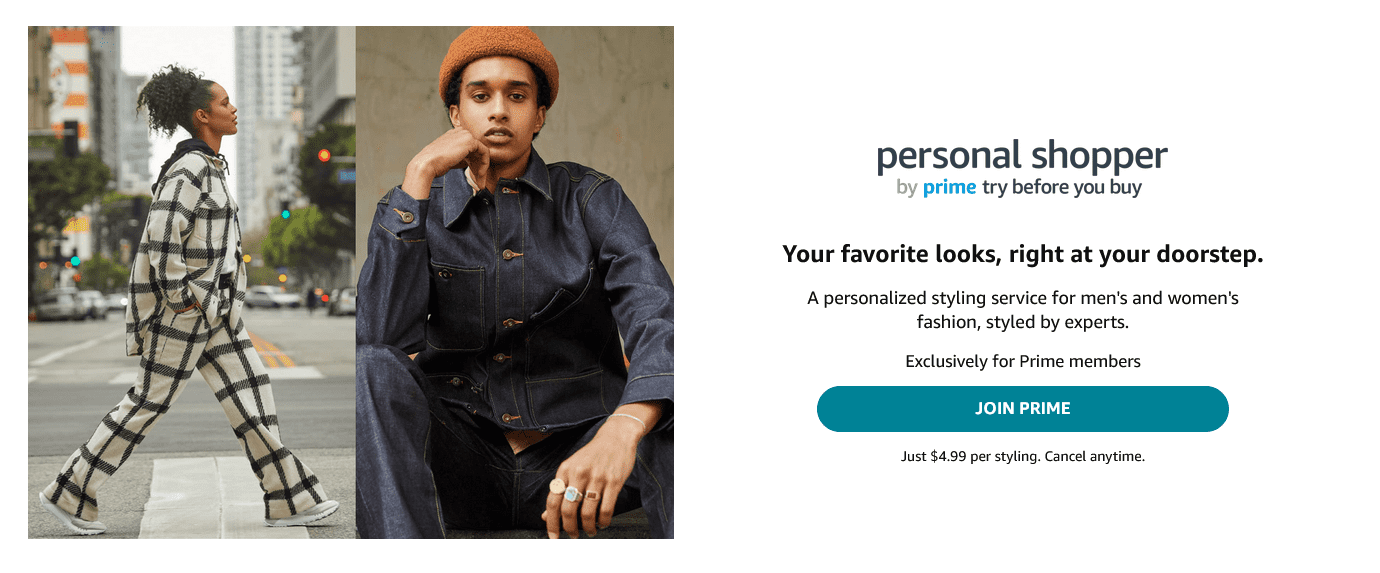 You may have known about the Try Before You Buy option Amazon offers like I did. The personal shopping option was new to me, though.
This basically works like Try Before You Buy. Still, it takes it a step further–someone else shops for you based on your preferences, so you don't have to sift through endless Amazon options and reviews. I love shopping on Amazon for some things, but the clothes stress me out.
There are some amazing things on there, but some look nothing like what I expected when I placed the order.
Pros
You can choose up to eight items.

You get a whopping seven days to try things out before you decide to keep them or send them back.

There's a ton of variety in the options here (Amazon has everything, right?).

You can make requests.

The styling fee is only $4.99.
Cons
It looks like you won't get a discount even if you decide to keep all the items in your box.

To use this one, you must be an Amazon Prime member living in the United States.
Le Tote

I love the idea behind Le Tote. It's a rent/buy hybrid. It differs from Stitch Fix because you'll choose the items for yourself. You can get a box full of clothing and accessories, wear them as you'd like, then return what you don't want to keep.
I'm sitting here thinking about all the times I bought something, wore it once or twice, realized it didn't really work for me, then felt guilty getting rid of it. That's how closets get crammed with things you don't want to wear. Le Tote helps solve that. You just keep what you truly love.
Pros
There's no scheduling worry–you get your items in two or three days. With Stitch Fix, I had to schedule my delivery further out than that. However, you pick the items yourself rather than working with a stylist, making it easier for them to do this.

You get 50 percent off what you want to keep.

You get options–there are two plans to choose from. Get one "Tote" per month or unlimited ones.

You never have to buy anything they send you; they make their money from the membership fees.

You don't even have to wash the clothes because they'll wash them when you return them (and sterilize the accessories).
Cons
Not everyone's crazy about wearing things other people have worn, too.

Insurance isn't included in the membership price (but it is available for $5.00/month).

You have to do the "shopping" for yourself, and if that's the appeal of Stitch Fix for you, you won't like this option. As much as I dislike shopping for myself, I think this is such a good idea, I want to try it out anyway.
Short Story

: Best for Petite Women

Short Story is perfect for petite women (5'4″ and under). You take a quick style quiz where you let them know more about how clothes tend to fit you, your measurements, sizes, and what kinds of clothing you're looking for (business casual, date night, etc.). Then you sign up for your first box.
Pros
It's for women who are 5'4″ and under, which is nice because you'll be able to get clothing selected with your body type in mind. Other services can style petites, but this one is

focused

on them.

Shipping is free both ways.

Sizing ranges from 00P to 18P.

You don't have to commit to monthly boxes and can schedule them whenever you want to.
Cons
You'll only get five or six pieces (similar to Stitch Fix).

The clothes are from the Short Story lines, which could be a pro or a con, depending on how you feel about it. However, this means options could feel somewhat limited.

The styling fee is higher than Stitch Fix's–$25.00. It's credited toward what you keep, though.
Unique Vintage Dress of the Month Club

If you love vintage dresses, the Unique Vintage Dress of the Month Club might be the clothing subscription for you. You pay a monthly fee, get one dress in the mail, and then decide whether you want to keep it or send it back. You'll get a refund on that month's subscription if you return it.
Pros
Sizes include XS to 5X

The price isn't bad for a vintage-style dress ($50.00).

The sign-up process is straightforward.
Cons
You have to pay for the dress up front and then wait for a refund if you return it.

The site sells all kinds of vintage-style clothing, but the subscription only includes dresses.

You choose your size and subscribe without giving them too much additional information, so the dresses might not always be the best fit.
Other Interesting Personal Stylist & Styling Options
These are some other options our editorial team has covered, worth mentioning!
Armoire Style: A true clothing rental service. If Stitch Fix is financially sustainable, Armoire Style is worth trying (also has more unique vintage finds).
Trunk Club (Discontinued): Nordstrom no longer operates Trunk Club, but this was a very similar offering to Stitch Fix. Wantable or Stitch Fix are the closest near peers here.
Gwynnie Bee: Gwynnie Bee offers better selection of plus sizes and a more curated experience for non traditional body types.
Final Stitch Fix Review: Yes, I Recommend Stitch Fix!
Though Stitch Fix has plenty of competition I'd like to check out in the future, I can't imagine another company doing a better job.
The experience was mostly streamlined and fun (except where I screwed up the process with my impatience and had to reach out to customer service to make sure it was fixed).
I felt like the Stitch Fix stylist read my notes and matched me with items I'd like, and what I got for the price–since I wanted it all–was a bargain as far as a clothing subscription box goes.
And, oh, the joy of not having to shop for myself made it all worth it!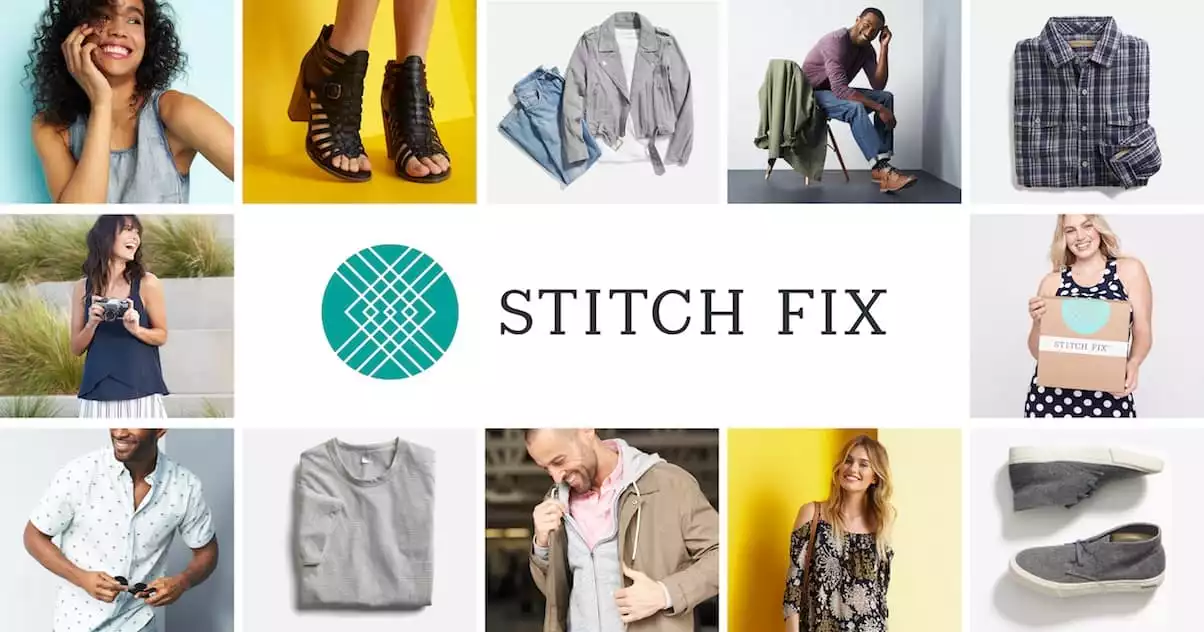 I Prefer StitchFix Personally
It's pretty simple. StitchFix has an AMAZING styling system that quite literally leads the market. Couple that with an amazing selection of brands and StitchFix truly makes it easy to look good without really trying!
Get Started
We earn a commission if you click this link and make a purchase at no additional cost to you.
Recommended Reads: