Latest posts by Thea Engst
(see all)
I've been a fan of Shaker & Spoon since I first tried their Negroni 2 and Rum's the Word boxes. After trying those boxes, I've sent Shaker & Spoon gifts to more than one of my family members who, like me, loved the adventure of these crafty kits.
So, when a company called Cork + Knife offered to send me the new Shaker & Spoon kit focusing on mezcal to review—with a Halloween theme—you know I had to try it. This is my honest review of Shaker & Spoon's Mezcalloween.
Who is Shaker & Spoon?
Shaker & Spoon is a company that creates hand-crafted cocktail kits and sends them to your home, with everything but the booze included. They source their recipes from top-notch cocktail developers and consultants, making their products even more well-rounded and delicious.
Each box comes with three recipes and enough to make four of each cocktail, totaling twelve cocktails per box. You have the option to choose just one box or subscribe to monthly boxes in three-, six-, or twelve-month installments.
So without further ado, here's a look at one of the beautiful Shaker & Spoon boxes (I tried their special Mezcalloween box) and whether or not I think that this company is worth your valuable time and money.
Bottom Line Up Front
I believe that Shaker & Spoon is worth the cost of $59 a box (you save a few dollars per box if you subscribe, I'll get to that later). Here's why I love these boxes!
Options
Quality
Minimal work
Packaging
Cost

You can opt to get just one box or several (up to twelve months' worth).

These cute cocktail kits all have high-quality, delicious ingredients.

Every box comes with all the ingredients you need, aside from the booze, making your shopping list as short as possible.

The boxes arrive in recyclable cardboard with recyclable package filler to keep the bottles (and the planet) safe.

$59 for handmade ingredients, bartender-quality recipes, and twelve cocktails is a steal.

You can choose which boxes you want. So if you have three boxes coming your way but one of them is Scotch and you don't like Scotch—you can ask to skip that box and get one the following month instead.

The recipes are sourced from experienced bartenders. (I love this!)

Every box has comprehensive recipes that are easy to follow, even for the novice home bartender.

All the ingredients are in tiny, reusable, glass bottles. (Cute

and

great for those of you who like to juice your own citrus or make your own syrups!)

I'd love to compare what's in a Shaker & Spoon box with what you can find in a store price-wise, but since the ingredients are handmade and crafted, you can't compare them to what you'll find in stores.
As I said before, the only work you need to do when it comes to shopping is to get yourself the base liquor of the box. But since each box focuses on one liquor, you'll only have to buy one bottle. You won't get a box with a tequila cocktail, a rum cocktail, and a vodka cocktail. It's all one spirit, making your shopping minimal and something you can plan easily ahead.
Pricing Options
Shaker & Spoon offers four different subscription options ranging from $59 to $599. Since each box contains the ingredients for multiple cocktails of three recipes, that means for roughly $59 you're getting twelve cocktails. Not a bad deal!
This price of course goes up once you consider buying yourself a bottle of the base liquor of each box. Since the price of different spirits varies with the spirit and the brand, it's difficult to say exactly how much you'd spend, but you can bet on less than $100 depending on the liquor you buy, per box. Here's an overview:
Subscription
1 Month
3 Months
6 Months
12 Months
Cost

$59

$169

$319

$599

Each Box Contains

3 recipes

All ingredients but liquor

3 recipes

All ingredients but liquor

3 recipes

All ingredients but liquor

3 recipes

All ingredients but liquor

Recipe total

3

9

18

36

Cost per box

$59

$56.33

$53.17

$49.92
What You Save When You Subscribe
In conclusion, by spending $599 all at once, you save just about $10 over the course of a calendar year. For that reason, I don't feel the subscription is a necessary choice to save substantial money.
Unfortunately, these days $10 doesn't go very far. However, I do think a twelve-month subscription is a great option for people who want to consistently have this box show up every month without thinking about it.
What's in a Shaker & Spoon Box?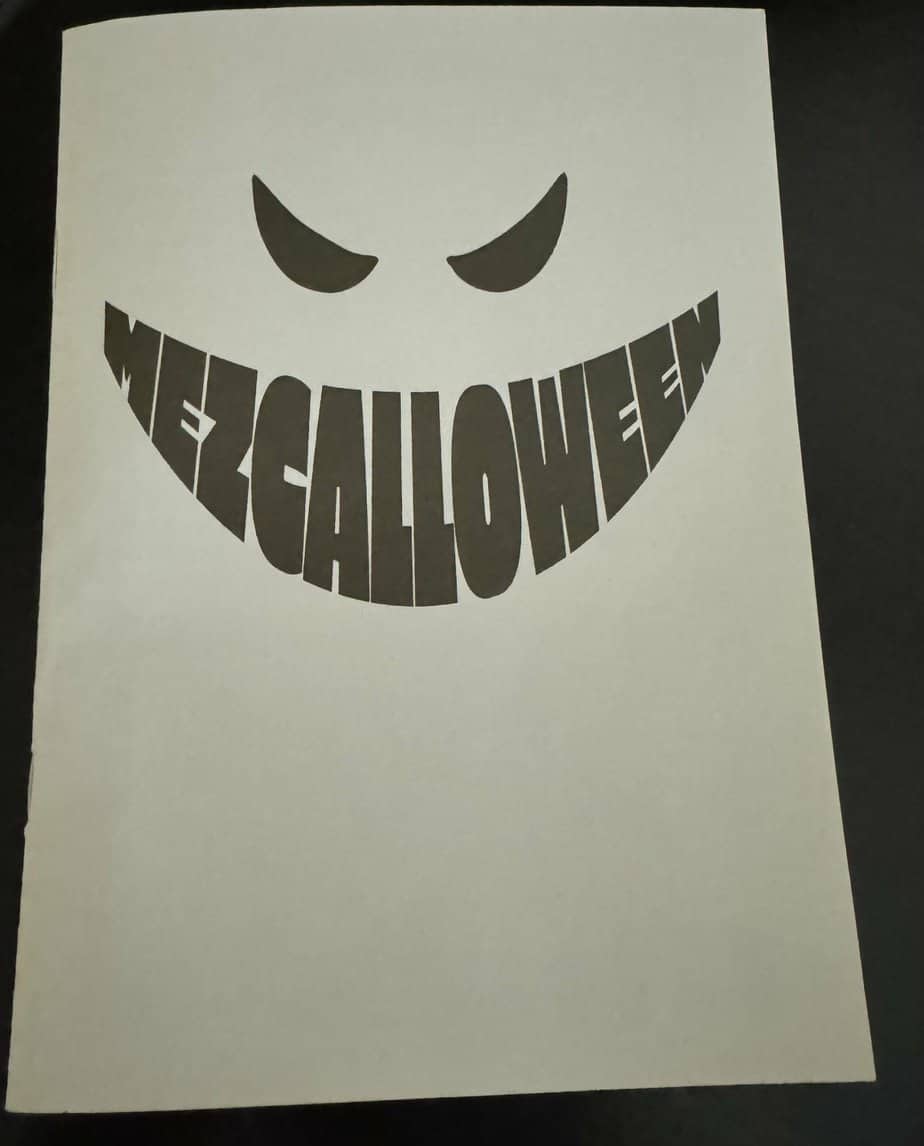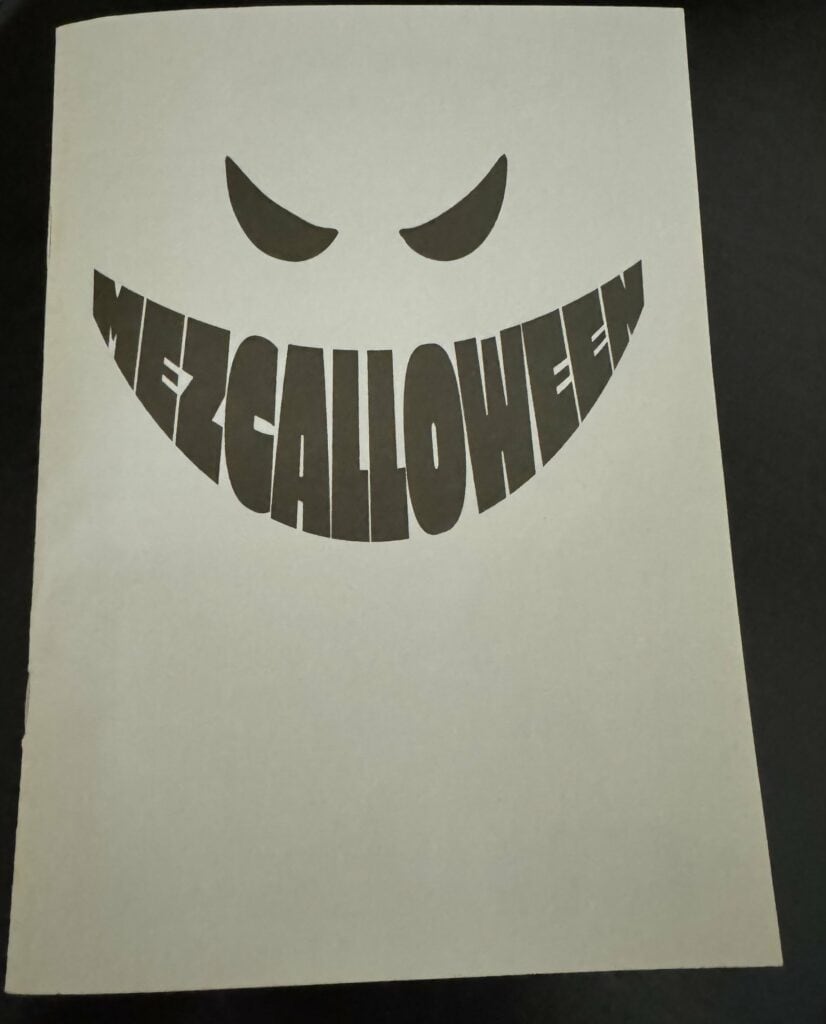 Recyclable Packaging
When you open each Shaker & Spoon box, you will be greeted with a paper postcard making sure you know that there are small bottles inside, and to be careful not to recycle them with the packaging.
Yes, the packaging is 100% recyclable—which I love! Plus, all the ingredients come in glass bottles that are easily cleaned and repurposed. (I personally use mine for freshly squeezed citrus and homemade syrups for my home bar.)
Instructions
Next, you get their recipe pamphlet which contains a complete list of every ingredient inside (making tracking what you got even easier). The next pages of the pamphlet contain the recipe for each cocktail. It tells you the ingredients, the tools you will need, and then finally—how to make the drink.
Each step is written out and very clear. Making these drinks won't be confusing at all, even for the novice home bartender. I'd also like to note here that like the packaging, the pamphlet and postcard included in these boxes is recyclable paper.
Bonus Recipes and More!
In addition to recipes, the pamphlet contains multiple QR codes.
QR Code 1
This takes you to all the tools you will need to make the three cocktail recipes inside the box.

Includes a write-up about the minds behind each recipe.
Recommends mezcal brands to use with this box.
QR Code 2
A link to a bonus recipe! (You will have to pay $28 to receive this extra kit.)
QR Code 3
A link to a Mezcalloween Spotify playlist—a full hour of spooky fun music to mix to!
QR Code 4
Another bonus recipe! You will need to sign up for text alerts to qualify for this recipe.
Canceling Your Subscription
The process of canceling your Shaker & Spoon subscription is simple and easy to do right on the website. As I said before, you can also log in to your account to see what boxes are coming up and easily opt to skip a month. That skipped month is not simply lost; it will just be pushed back, so you don't lose any money for disliking a certain spirit.
What I Got In My October Mezcal Box
The Mezcalloween Box Cocktail 1: Paloma Muerta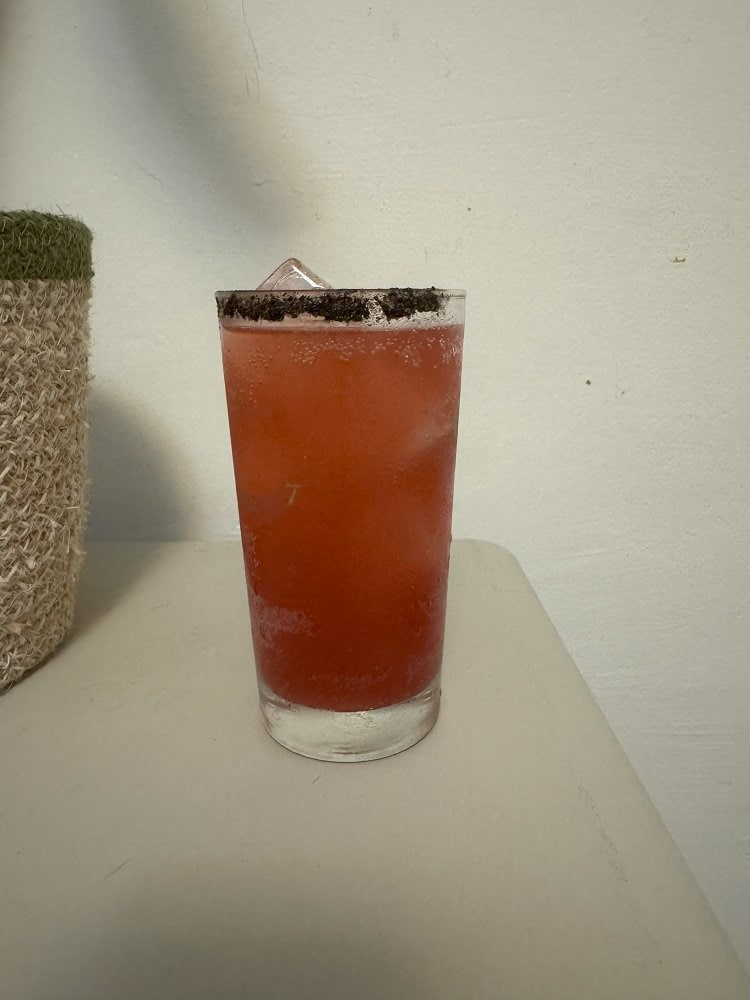 The first cocktail in the Mezcalloween cocktail kit is the Paloma Muerta. For those of you who don't know, the Paloma cocktail is a (delicious) classic cocktail featuring tequila and grapefruit soda. There are lots of variations that add a dash of lime juice, a pinch of salt, and more. The Paloma Muerta from Shaker & Spoon is another variation of this delightful classic.
The recipe uses the included black tortilla salt, bloody orange-hibiscus cordial, super lime juice, rosemary salt, and Betty Buzz Sparkling Pink Grapefruit (Black Lively's sparkling sodas line). Of course, it also requires the not-included mezcal. I personally used the Del Maguey Vida Puebla for my mixing. (One of my favorite mezcals.)
Mixing this drink is very simple. Using the super lime juice to make the rim of your glass sticky, coat half of the rim with the black tortilla salt.
Next, add the mezcal, bloody orange-hibiscus cordial, super lime juice, and rosemary salt to a shaker with ice and shake. Add fresh ice to your glass with the black tortilla salt rim and strain the contents of your shaker into the glass over the ice. Top with the Betty Buzz Sparkling Pink Grapefruit. Stir the cocktail slightly and enjoy!
And trust me, you will enjoy this tasty tipple.
Firstly, let's start with the black tortilla rim. Wow! Just wow, this is truly delicious. How good is it? My feedback for Shaker & Spoon and a suggestion for you is to rim the entire glass, not just half. The drink itself is complimented nicely with the salty start, followed by mellow blood orange and hibiscus notes which are tart and juicy and are brightened by the lime juice.
The earthy notes of mezcal linger at the end of each sip, leaving you wanting more. The rosemary salt is undetectable and the grapefruit soda is very mellow. I tasted the grapefruit soda on its own, and it was very natural tasting, without overly sweet additions that can make a soda taste more like a manmade concoction than a juice from nature.
That being said, I think that with the stronger, brighter tastes of the blood orange hibiscus cordial, the grapefruit soda quietly sits in the background. The subtle flavors of this drink blend well together, making it a scary-delicious drink.
Pros
The overall taste of the drink is delicious.

This was very easy to make.

The steps of the recipe were very easy to understand.

The black tortilla salt was absolute perfection.
Cons
The rosemary salt is lost in the other flavors of the drink, I consider it an unnecessary addition.

The Betty Buzz Sparkling Pink Grapefruit is good but there is only one bottle, so you will have to make multiple Paloma Muertas in one night to utilize what the kit comes with—this soda will not keep its carbonation overnight. (I tried.)

The glass rim should be fully rimmed, don't miss out on that black tortilla salt goodness.
The Mezcalloween Box Cocktail 2: Red-handed Ripper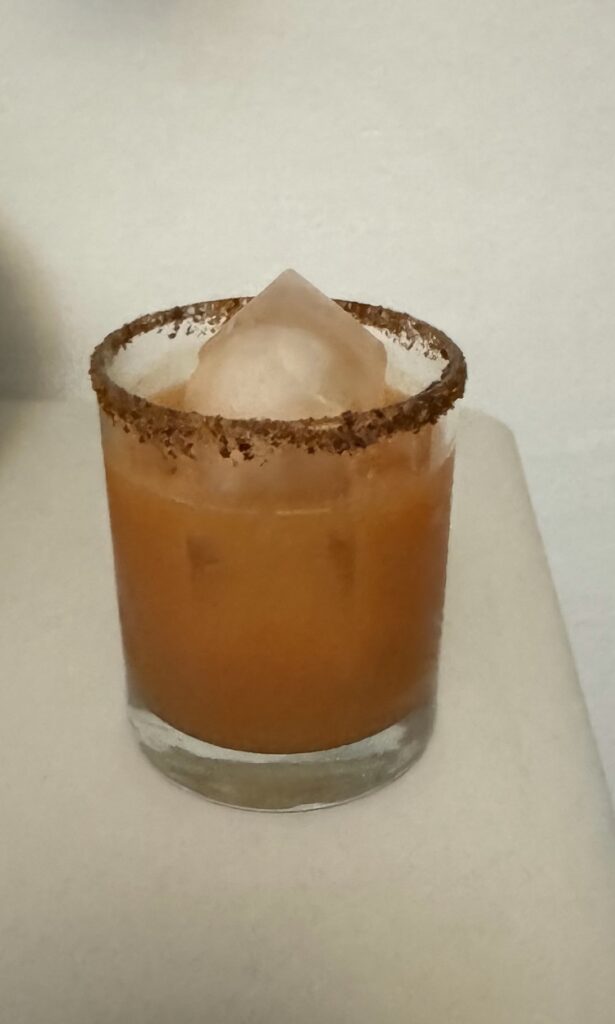 The second cocktail I made was the Red-handed Ripper. This was an unexpected Bloody Mary variation, and I was excited to try it. The included ingredients are rim reaper salt, a can of Longbottom & Co. Virgin Mary mix, dill pickle shrub, super lime juice, jalapeño cocktail spice, and of course, mezcal.
Once again, using the super lime juice to make the rim of the glass sticky, you coat the rim of your glass with the rim reaper salt. Then, add the remaining ingredients to a shaker with ice and shake. Add fresh ice to your rimmed glass and strain the cocktail into the glass. Now all you need to do is sip this surprisingly refreshing, fruit-forward cocktail.
It might surprise you as much as it surprised me how fruit-forward this Blood Mary variation with mezcal was. The Red-handed Ripper was juicy and refreshing. The vinegar of the dill pickle shrub compliments the Longbottom & Co. Virgin Mary mix and the earthy mezcal rounds the cocktail out.
The spice is very subtle, so if you like spice—add more of the jalapeño cocktail spice! The rim reaper salt was a great spicy intro to this nearly tropical tipple.
Pros
The drink is a well-balanced cocktail.

I loved the juicy flavor.

This was very easy to make.

The steps of the recipe were very easy to understand.

The flavor profile was surprising in a very good way.
Cons
If you like spice, add more of the jalapeño cocktail spice than the recipe calls for (I did ten drops and it was very subtle).

If you're expecting a drink similar to a Bloody Mary, you will be disappointed.

There is only one can of the Bloody Mary mix, so similar to the Paloma Muerta, any duplicates of this cocktail need to be made once that can is open.
The Mezcalloween Box Cocktail 3: Big Boo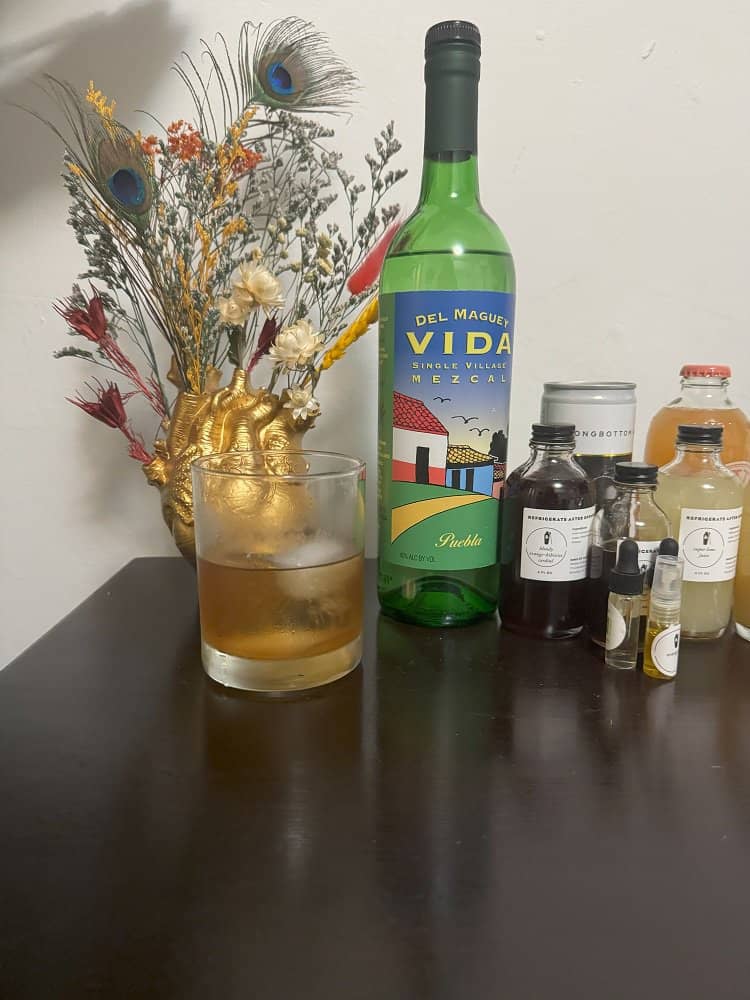 Unfortunately, I eventually reached the end of my kit and came to the last cocktail in my Mezcalloween box. The Big Boo is the only stirred cocktail in this box—meaning it does not have any juice in it. It comes with a spiced vanilla shadow syrup, chicory pecan bitters, and orange oil.
This simple recipe calls for the home bartender to add everything but the orange oil in a mixing glass with ice, stir, and strain over one large cube. Then, spritz the orange oil over the cocktail.
The nose is all orange oil, a lovely prelude to the earthy mezcal. The vanilla flavors of the vanilla shadow syrup take a backseat to the citrus oil and mezcal.
I'd highly recommend this drink to people who enjoy a Manhattan, a Negroni—especially a mezcal Negroni—or a Oaxacan Old Fashioned. Because these cocktails tend to be where I generally gravitate, the Big Boo is my favorite of the three cocktails from this Mezcalloween box.
Pros
This is a delicious, well-balanced cocktail.

It stands out in this box, giving the kit variety and depth.

Unlike the other two drinks in this box, you can make the cocktail over the course of a few nights due to limited resources.
Cons
The vanilla syrup is very subtle and may disappoint people with sweeter palates.
FAQs
Question: Do you Feel Like this Box Represented Three Different Cocktails Well?
Answer: Yes, I think that this box had a little something for every mezcal and cocktail lover. 
Question: Would you recommend a Shaker & Spoon box as a Gift for a Novice Bartender?
Answer: Absolutely! These kits come with almost everything you need (you need to buy the liquor) and walk you through the steps explicitly. They are very user-friendly and I highly recommend them to bartenders of all levels. 
Question: What do You Like Most about Shaker & Spoon Boxes?
Answer: Shaker & Spoon never ceases to surprise me. I love the quality of their products, the thoughtfulness of each kit, and the recipes they include.  
Final Thoughts on the Shaker & Spoon Mezcalloween Subscription Box
Having now made three of the cocktail kits from the Shaker & Spoon portfolio, I can safely say that I remain a big fan of this company.
If you're looking for a gift for a cocktail enthusiast, whether or not they're mixing at home already or if they just enjoy trying new cocktails, this is their ideal gift. If you're looking for a monthly cocktail adventure, this is your gift to you. (Don't you deserve it? I think so!)
In short, Shaker & Spoon doesn't disappoint. I look forward to seeing how this company continues to grow and thrive. I can't wait to try more from them!
Continue reading:
Best Cocktail Subscription Boxes Guide
Tippsy Sake Review: I Tried & Tasted. Is This Worth the Investment?