Latest posts by Thea Engst
(see all)
Many of us have watched Shark Tank and know how hard it is to convince the team of investors to actually invest their money. So when someone succeeds in this show, it's really interesting to try the products they've created for yourself.
I decided to give one of those products, Proper Good Soup, a try. Not only did I want to test the quality of the food but also to see if their subscription boxes are actually worth the commitment. Here's what I found.
Proper Good's Roots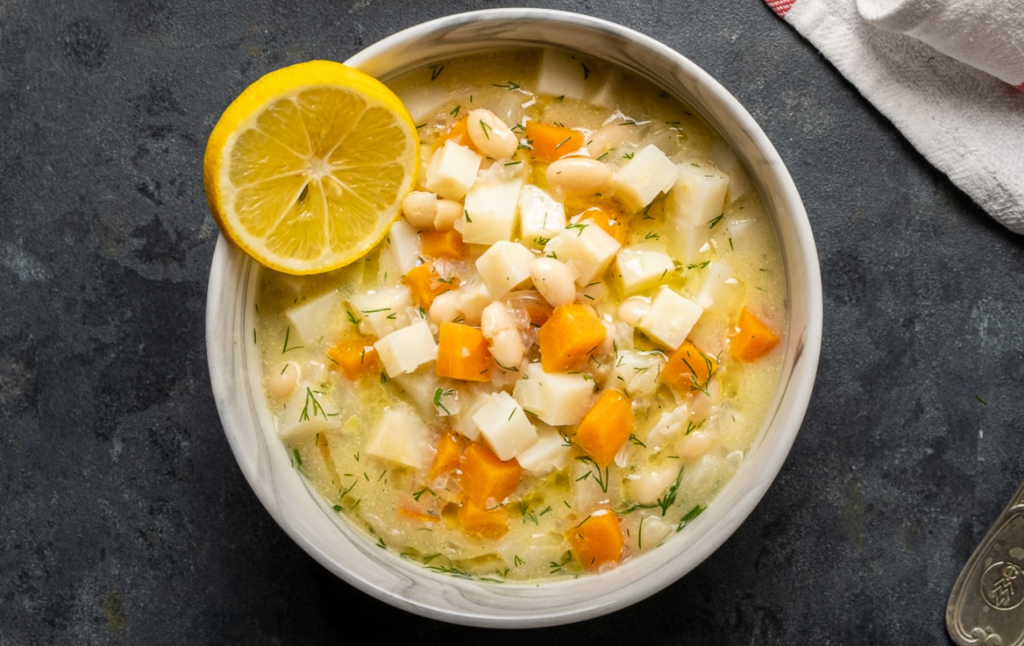 Proper Good's goals are to create healthy meals that are easily prepared, easily transported, healthy, and tasty. They have soup, chili, and oatmeal options right now.
For ease of preparation, Proper Good's packaging is microwavable once the top is removed. There is a simple tear-off perforation on the top, so no scissors are necessary, which is great if you're camping or hiking and stopping for a bite to eat. You can also prepare these in a saucepan either on a stovetop or over a fire. (Once again: great for outdoorsy adventure types!)
As far as ease in transportation, these packages are microwavable plastic bags, making them easy to fit into bags and coolers without fear of them breaking or taking up too much space. And as long as the packaging hasn't been opened, the food doesn't need to be refrigerated. This is accomplished without any preservatives, just good old-fashioned vacuuming sealing.
As far as health goes, not only does Proper Good not use preservatives, but it only uses natural ingredients, and even offers options like gluten-free, vegetarian, Keto, and more. Their variety offers a little bit for everyone, no matter their dietary restrictions.
Tastiness has yet to be seen, let's talk about the unboxing first!
Unboxing the Proper Good Best Seller Sampler
I ordered Proper Good's best-seller sampler, which contained six packages of oatmeal, soups, and chilis. They were actually sold out of one of their best-sellers and offered for me to substitute a soup of my choice instead. I chose the chicken noodle soup because who doesn't love chicken noodle soup?
When I opened the box, I was greeted with a postcard that was the usual type of card, thanking me for my business. This card stood out though because it said if I posted a picture on social media, they would donate a free meal to someone in need. This means that with my purchase I have the very easy ability to help someone who needs it, receive six free meals. I love this concept, and it immediately puts a great taste in my mouth about this company. (Pun intended.)
This company is good at promotion. I saw this as soon as I ordered my sampler box. I immediately got emails for more promotions and more business. I will talk more about this later, though.
Okay, onto the products! The box itself has clear instructions to keep it upright. Unlike other freshly delivered food, you don't need to rush this into the fridge or deal with recyclable or non-recyclable ice packs to get rid of.
Aside from the soups, I had reached a couple of dollar amounts in my order to get not one but two free gifts! Proper Good sent me a set of cozy socks with spoons on them that say 'Proper Cozy'. They also included a soup spoon which is, like the socks, of great quality. It has a smiley face on one side, and on the other, it reads "happy you, happy spoon." I used this spoon for all of my Proper Good consumption!
Proper Good Tasting
It was about twenty degrees outside when I unboxed my Proper Good order, so the first thing I went for was the southwest vegetarian chili. This has plant-based protein, kidney beans, corn, black beans, poblano peppers, and more.
I don't have a microwave, so I used a saucepan on my stove and followed the instructions to just watch for bubbles before removing from heat. The process didn't take long, and I only had one pan to wash, which I love in any meal!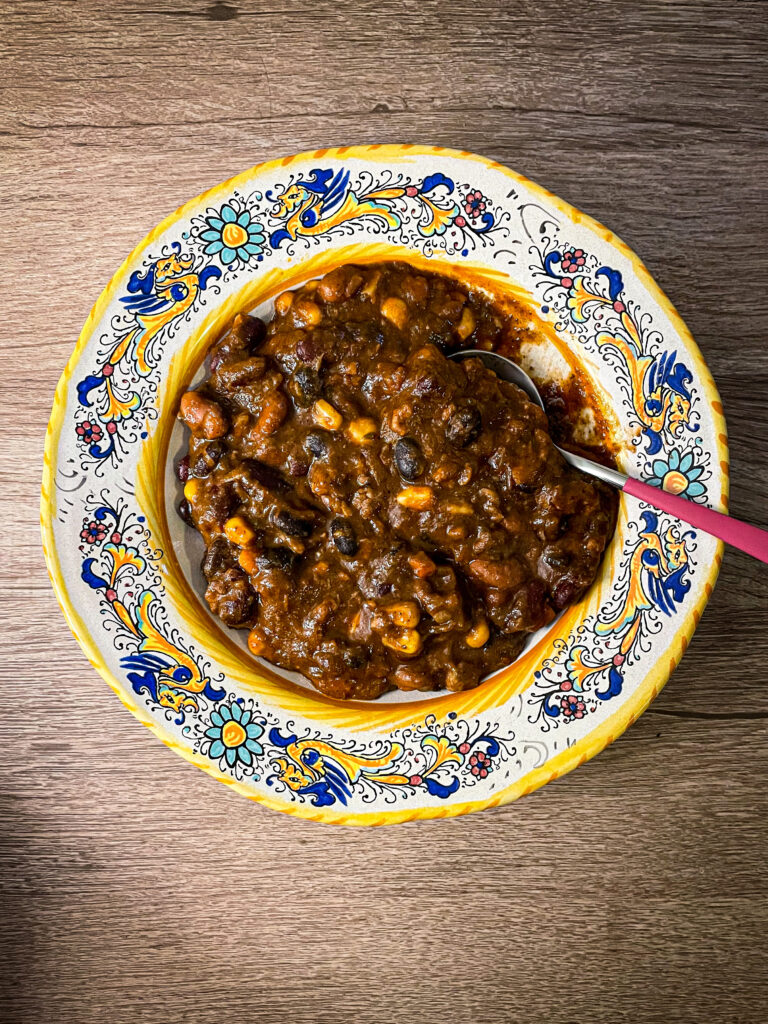 Even though there wasn't meat in this chili, it was definitely nice and hearty. The plant-based protein didn't 'fool' me into thinking it was meat, and I don't think that was its intention. That doesn't mean it wasn't good. It just didn't taste like actual meat. I really liked the subtle hints of spice at the end of each bite of this chili. It cleared my sinuses a little and helped with the warming sensation you want from a bowl of chili. I would love to have this on the trail if I was out hiking or camping. It really hit the spot.
The next morning I tried one of the two packages of oatmeal. I decided on the blueberry coconut because it sounded so nice and tropical, very unique. I've had blueberry oatmeal, but I can honestly say I've never had coconut in my oatmeal. The blueberries are dehydrated, which makes sense and offers a really nice sweetness to the otherwise not sweet oatmeal.
If you add sugar to your morning oatmeal, you will definitely want to add sugar to this. As for me, I like it as is. I'm not super into sugar in the morning, and remember, Proper Good's concept is healthy food, which means less sugar. The coconut, along with the pumpkin seeds adds a crunchy texture; this package also contains chia, flax, and hemp. Talk about a power trio!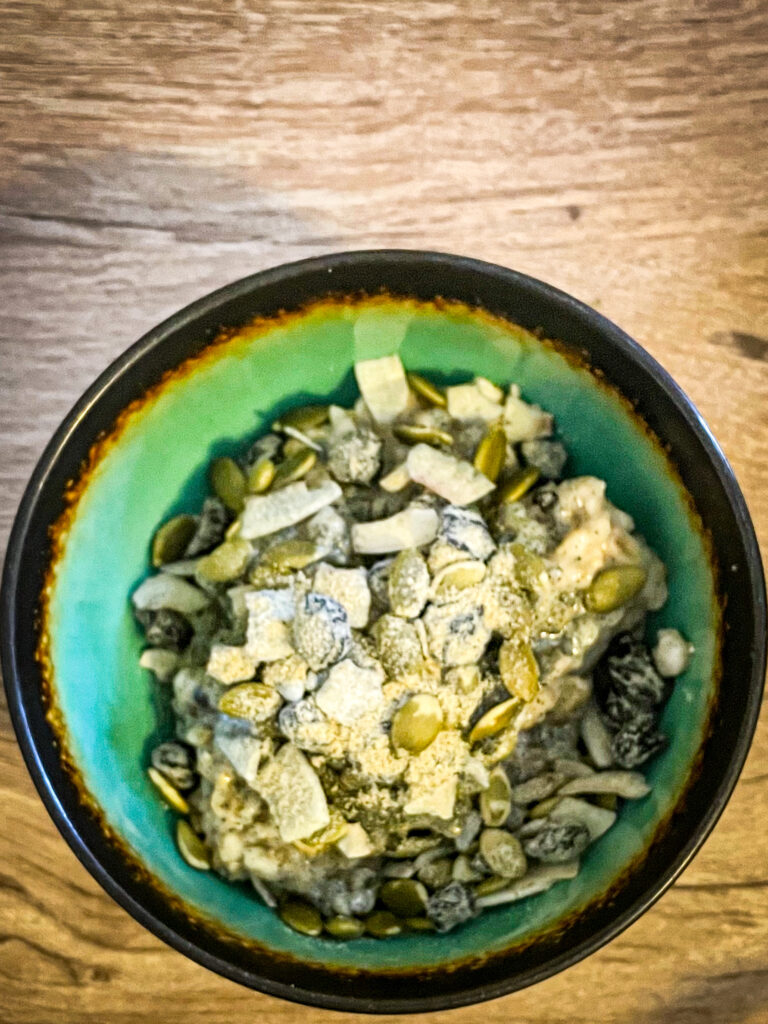 Preparation-wise, this was also easy with no surprises. Like the chili, I heated this in a saucepan on the stove. It took only a minute or two to heat up since it's a portion for one person, and I was happily eating a healthy, hearty breakfast only a couple of minutes after I'd started 'preparing' it. I am not a morning person, so the less prep time for me, the better. I give this oatmeal two very enthusiastic thumbs up.
Next up, I tried the Broccoli Cheddar meal, which held no surprises in flavor. It tasted very much like a good Broccoli Cheddar soup. I am a little disappointed that the turmeric didn't pop more, but I also love all the benefits that come along with turmeric, so it's nice to know that eating this soup did more than fill me up!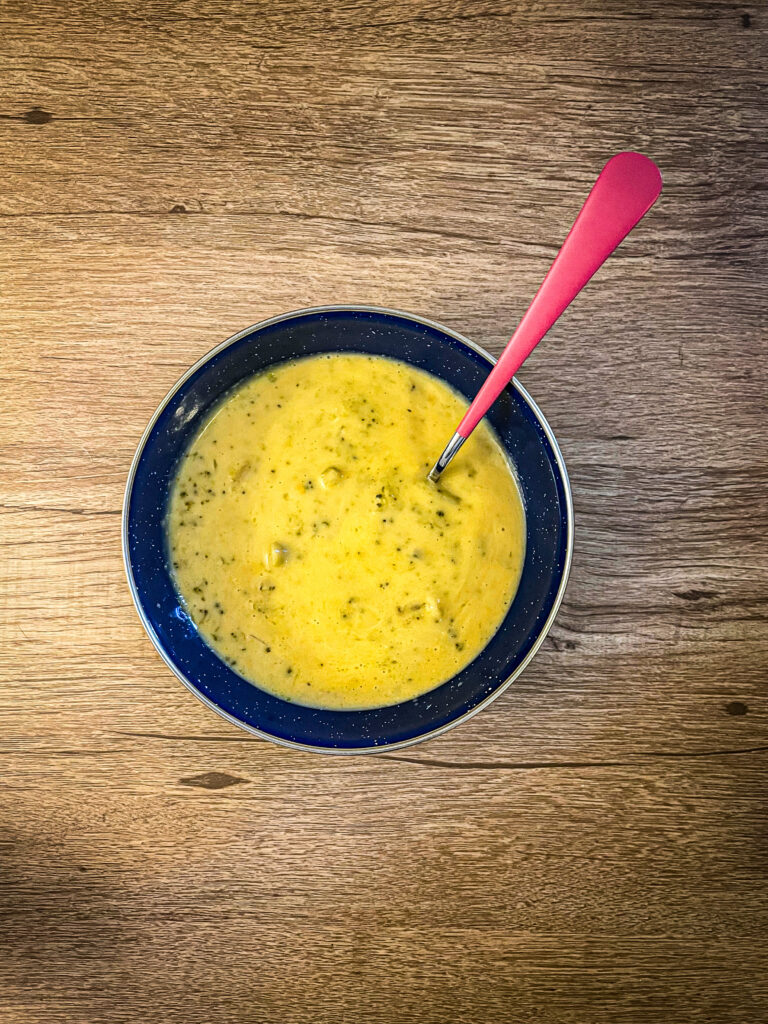 I will say that a big thing I started to notice with the Brocolli Cheddar soup in all of these soups was that they are without the overwhelming taste of salt that you usually get from a canned soup. I really like this, and furthermore, after consuming the bowls, I didn't feel bloated like I can feel after soups that are packed with salt.
I started another day with the second oatmeal option, which had apple cinnamon and walnut stir-in. I actually preferred this oatmeal to the Blueberry Coconut oatmeal. I realize comparing oatmeal to soup is difficult, but I preferred this over the Southwest Chili and Brocolli Cheddar meals as well.
The flavors of the apple wedges coated in cinnamon added nice texture, flavor, and a hint of sweetness. There was also a big portion of stir-in, so it kept the oatmeal from being boring. Like the other oatmeal, this contains chia, flax, and hemp. I found it a great way to get my day started.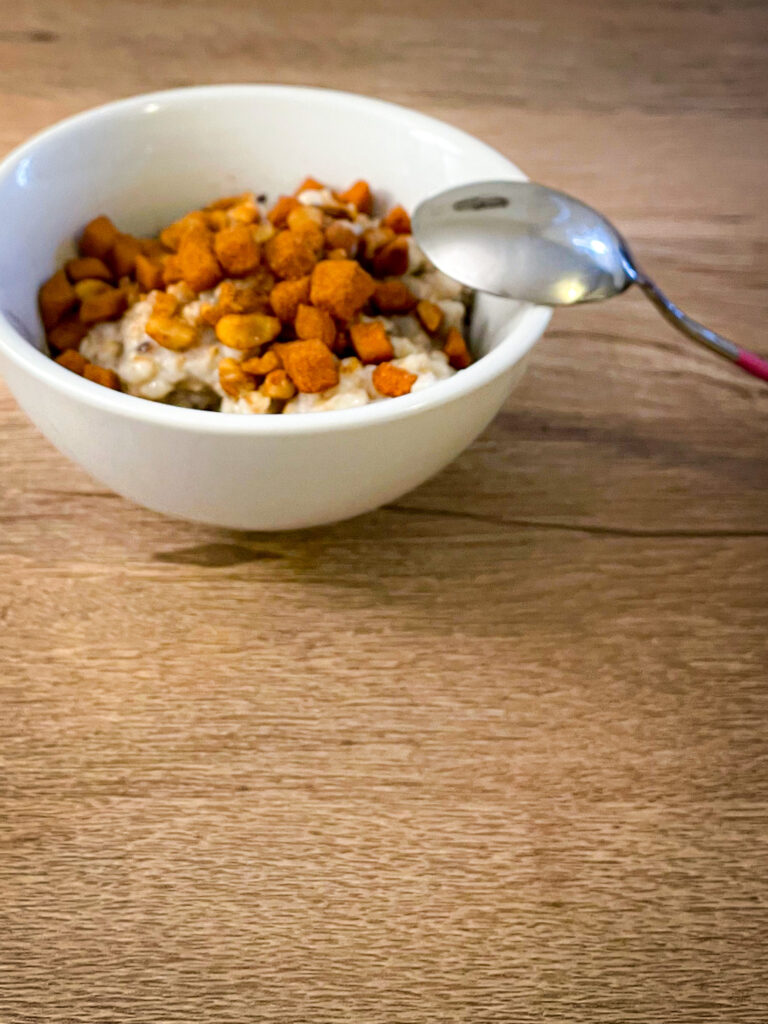 For lunch that day I had the Chicken Noodle soup option, and while I will say that the broth (which is a chicken bone broth with turmeric) was tasty and the soup itself was jam-packed with vegetables, there was a couple of things that seemed to be largely missing in this meal. That would be the chicken. And the noodles.
Needless to say, I was really disappointed in the small amount of chicken in this soup and even more, the lack of noodles. I'm not sure if this was a mistake in the packaging process or if Proper Good intends to skim on both chicken and noodles in their Chicken Noodle soup, but I was very disappointed.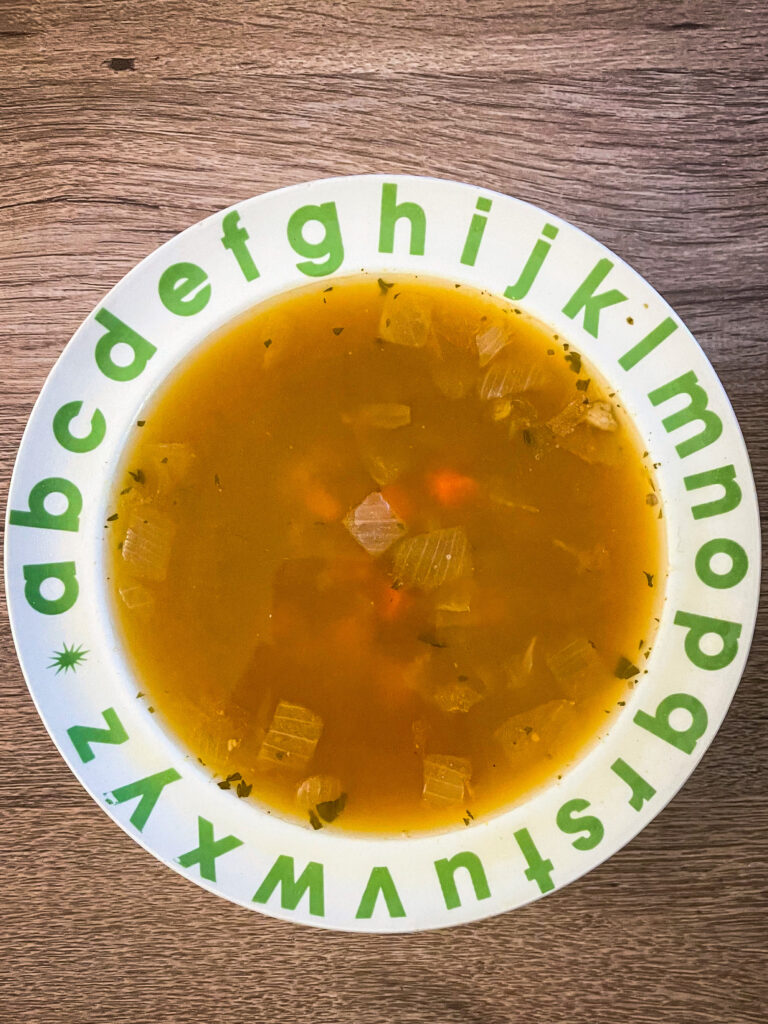 Flavorwise, it was good with no surprises. The broth was a nice, classic-tasting, chicken noodle soup broth. Had there been more chicken and noodles, I would have really enjoyed it. But since I didn't want a bowl of soup that was all broth and loads of carrots, I dumped it out and moved along to my final meal, the Red Pepper and Meatball soup.
Unlike the Chicken Noodle, this did not disappoint. I will say that in the end, this was definitely my favorite option from my Proper Good sampler box. This soup was flavorful and rich. It is made with bone brother and cream and had lots of great flavors from rosemary, basil, and oregano.
The broth alone was good enough to drink, but the meatballs were tiny moments of joy too. They were the perfect size for heating through quickly, and they had a really nice texture and Italian flavor to them too. Also, unlike the Chicken Noodle soup, this did not skimp on protein. I found the number of meatballs perfectly appropriate. This was so good! I even added some homemade garlic bread to dip in the broth — highly recommend!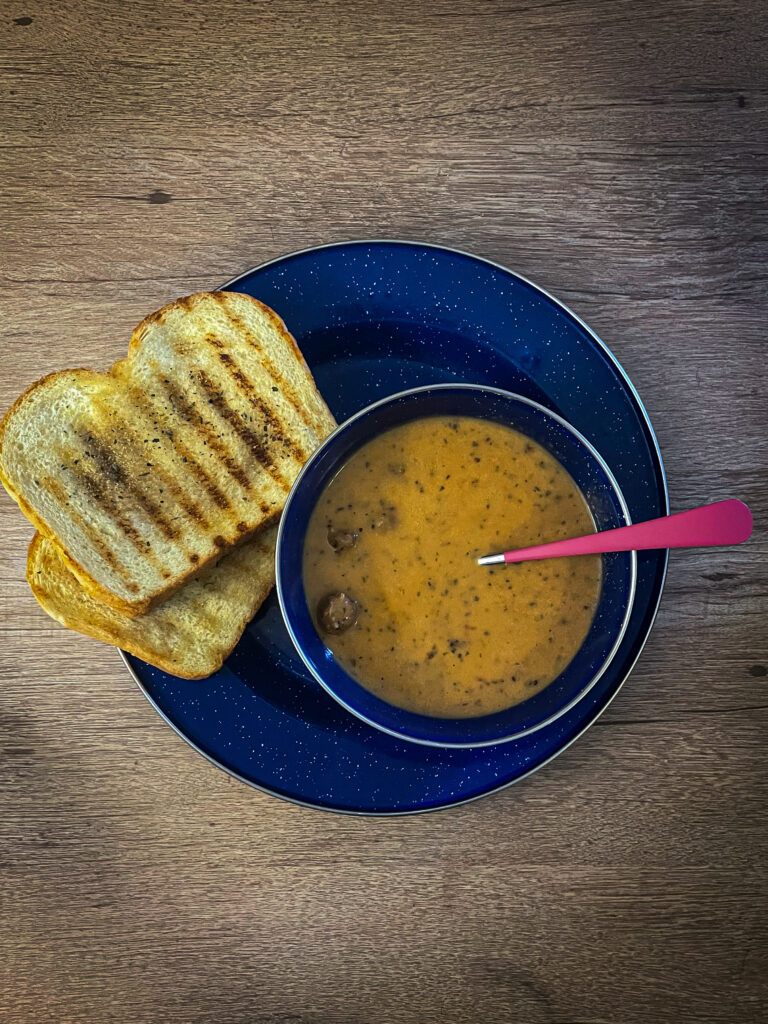 My Experience with Proper Good as a Company
I ordered my Proper Good sampler pack on December 30th, and on January 3rd, I got an email update that my order had been packaged and was ready to ship. My order did not ship until January 11th, and it arrived only two days later, on January 13th. All in all, this isn't a long time to wait for fresh, healthy food to be delivered to my door. I will say, though, that the wait time will probably be shorter with a subscription box as your order will be processed much sooner and prepared per a schedule. This is just one positive of subscribing to Proper Good.
As soon as I ordered my box, Proper Good sent me emails for promotions. And once I actually got my order, they sent me a $10 coupon if I reviewed my order on their website. This company is all about the incentives to come back. In fact, they have sent me so many emails since my order that I'm a little annoyed. I'd suggest that Proper Good pump the brakes on the email blasts. In my opinion, they're overdoing it.
I never had to contact customer service (which is a good thing), so I cannot attest to how they perform when something is incorrect or unsatisfactory.
Subscribe and Save Options
If you want to subscribe to Proper Good, you do in fact save. The subscription option is a 15% discount from just buying a box outright. And if you have a larger cart, you get free gifts, further discounts, and free shipping.
For example, you can add twelve items to receive free shipping and 15% off and a free gift, and if you get to eighteen meals you save 20% in that moment and on all your future orders.
If you don't do the subscribe and save option, you can still make enough purchases to qualify for free gifts and free shipping. If you order six meals you receive free shipping and if you order twelve meals you get free shipping, a free gift, and 5% off. Ordering eighteen meals gets you all of that, and a free spoon and getting yourself to twenty meals gets you up to 10% off.
I know this feels like a difficult math problem, but the website is very user-friendly. Every time you add something to your cart, you get a pop-up that tells you any discount you received or free gift you just qualified for. It also tells you how many more meals you need to add to your cart for more free gifts and discounts.
So while subscribing and saving does in fact save money, it's also really cool that Proper Good offers so many other incentives for buying their products.
Pros and Cons of the Proper Good Subscribe and Save Box:
Pros:
A user-friendly website that helps you see exactly what more you need to purchase to qualify for discounts, free shipping, and free gifts.
For every meal you post a picture of on social media, Proper Good donates a meal to the needy.
Healthy meals with natural ingredients.
The meals don't need to be refrigerated until opened.
Easy to prepare on a stove, over a fire, or in a microwave.
Comes in a durable and microwavable package.
Cons:
Not a lot of chicken or noodles in the Chicken Noodle Soup.
The company sends a lot of emails after you place your order, which gets old fast.
FAQs About Proper Good Meals
Question: Was Proper Good's delivery fast?
Answer: It took about two weeks for my Proper Good box to show up after I ordered it. I don't think this is particularly fast, but I also think that crafting healthy meals from fresh ingredients takes time and I'm willing to wait for it.
Question: Who do you recommend Proper Good meals to?
Answer: Anyone who is often on the go! I'd recommend this to parents who often need a quick, healthy meal for themselves and their kids. I recommend it for hikers and campers who can easily add this to their backpack and have a durable, fresh and healthy meal at their fingertips. I also recommend this to people like me who work from home and don't necessarily have the time to cook themselves a healthy lunch or breakfast.
Question: Do you recommend the subscribe and save option?
Answer: If you like Proper Good products and they work for you, the subscribe and save option does pay off.
Final Thoughts on the Proper Good Subscribe and Save Box
Overall I would definitely try Proper Good again and try more of their meal options. I really loved their Red Pepper and Meatball Soup and their Oatmeal with Apple Cinnamon and Walnut Stir-In. I'd love to see what their other options taste like!
I can't say that I'd try the Chicken Noodle Soup again. Unfortunately, I just wouldn't want to get burned as I did with this sampler. Still, it wasn't enough to turn me off of this company.
And as far as the subscription box goes, if you are a fan of Proper Good and you do use it regularly, I would one hundred percent say that the subscribe and save option is worth it. If you are just starting out with Proper Good and haven't tried it yet, I'd recommend doing what I did and grabbing a sampler box to see how you feel.
Recommended Reads: