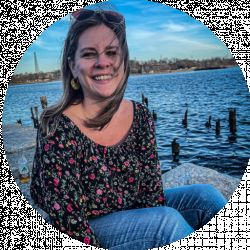 Latest posts by Thea Engst
(see all)
In a world saturated with subscription boxes, it's hard to know what's worth your hard-earned money. Fortunately for you, there are people like me, who purchase products, taste them, and review them to keep people as you informed. (Thank me later.)
Today I'm going to talk about a company called OLIPOP, which makes soda as you've never seen before. Yes, I know that's a tall order, but I can promise that you've never consumed a soda that is meant to support your digestive health. Am I right?
OLIPOP offers seven flavors of all-natural sodas which are both available in stores, online, and via biweekly subscriptions boxes. Let's talk about what this company is all about, how they manage to make healthy soda, and of course, whether or not their sodas taste good!
Bottom Line Up Front
I highly recommend both the OLIPOP product line and the OLIPOP subscribe and save option. The subscribe and save will save you about seventy cents a can and you never pay for shipping. It is delivered automatically biweekly. The sodas themselves are healthy, tasty, and unique. I have never seen another soda that is good for you and OLIPOP manages it, making it a worthwhile item to have in your fridge.
OLIPOP Origins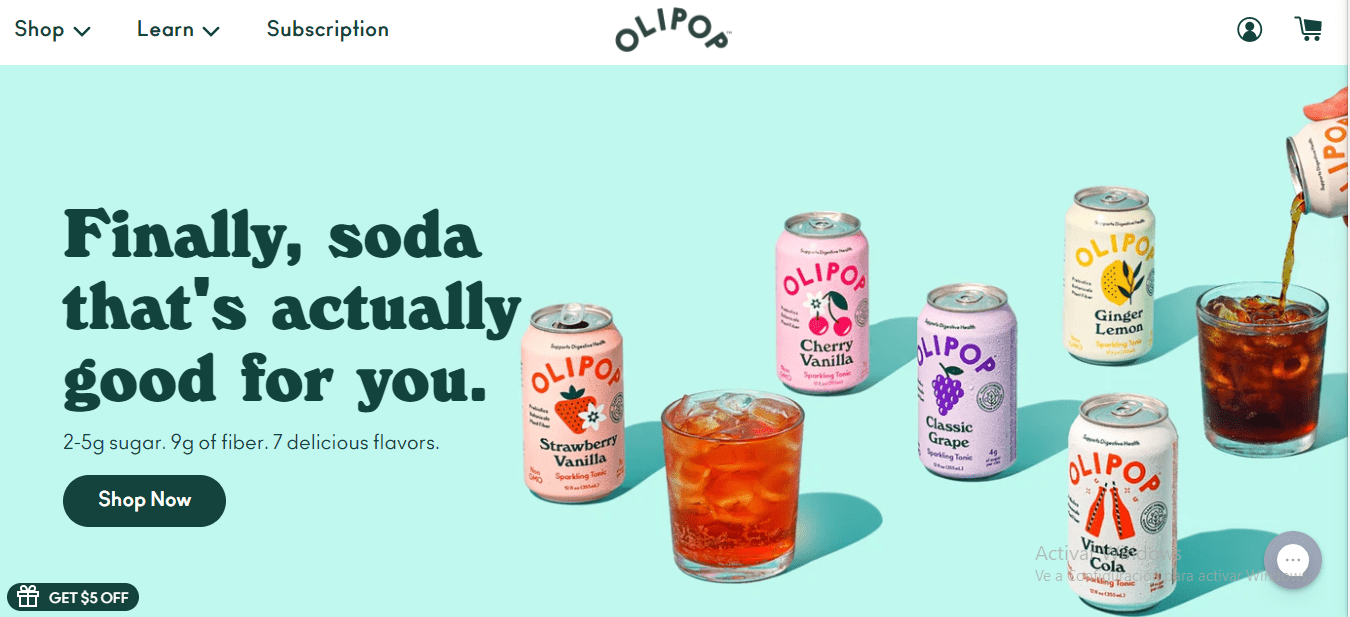 OLIPOP was started by two men, Brian and Dave, who sought to do their part in creating a healthier future by creating soda that did your body good instead of the harm that other sodas inflict. And how did they do this? I'm glad you asked!
OLIPOP assembled a team of leading human gut microbiome research specialists around the globe to work with them on developing Brian and Dave's vision. The team comprises a group of researchers with diverse expertise, to ensure a well-rounded, well-conceived product. The team's researchers include gut microbiome-supportive nutritional strategists, specialists in prebiotic structures, digestive health, and model gut systems. With this team, OLIPOP works to use their new research in creating OLIPOP products.
And what's more is that OLIPOP accepts that research on the human microbiome is still new and ongoing, and they intend to adapt and evolve with the research as it comes in. I love a company that's open to change, especially when that change is backed by science!
OLIPOP Health
OLIPOP products each have prebiotics, botanicals, and plant-based fiber in them. All of their products range from two to five grams of sugar and have nine grams of protein (plant-based protein) as well. Their caloric value is either only thirty-five calories or forty-five calories. There are no artificial ingredients and it is non-GMO. OLIPOP is certified as vegan, gluten-free, and paleo.
Here is a great portion of their website which tells you exactly what's in the sodas and how they stack up to other brands.
Due to the nature of this product, OLIPOP recommends drinking one can a day and eventually working up to two or more if you respond well. It's important not to overdo it when you're introducing prebiotics into your body. Check out our guide on how to find the best drink subscription boxes here!
OLIPOP Flavors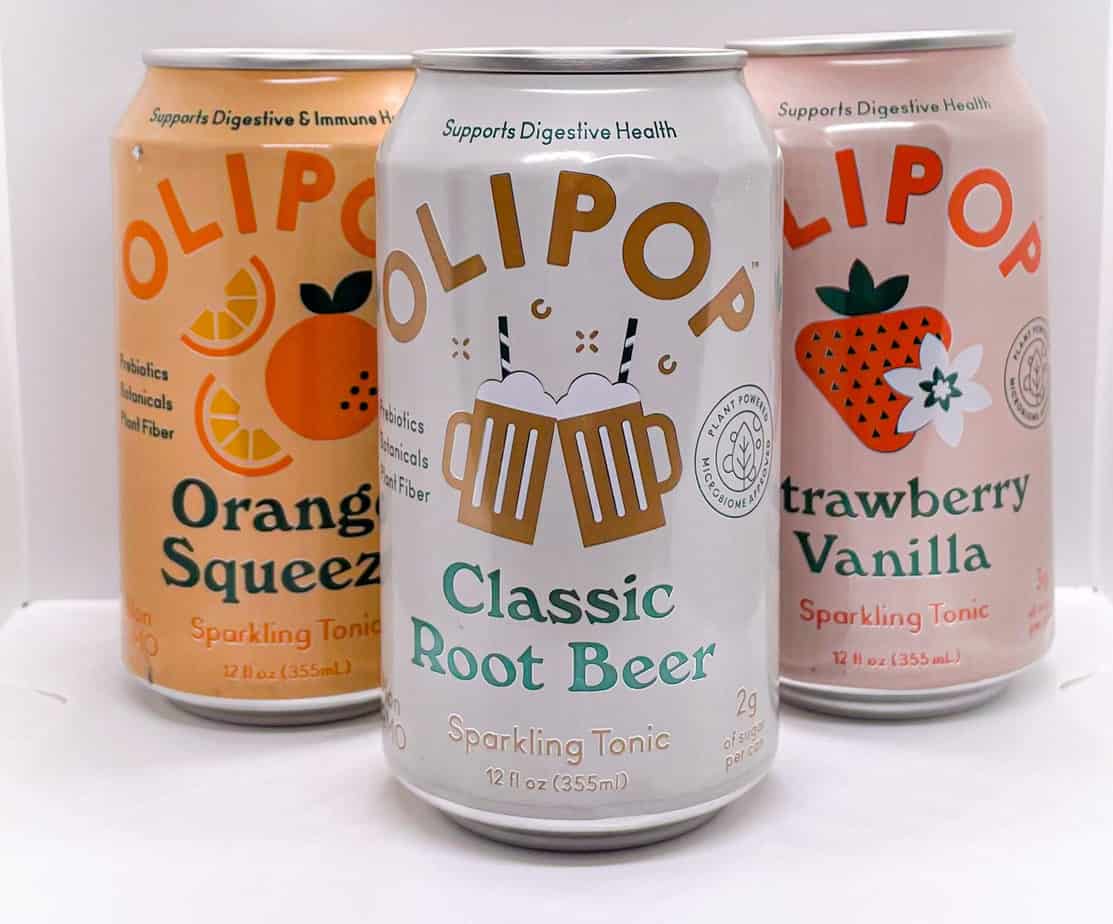 I got the sampler pack option of OLIPOP without looking at flavor options. I wanted to be surprised. They offer samplers for specific flavors so if you like the fruity flavors, you can get a mix of those, and if you like the cola styles, you can opt for those. I chose the overall sampler though, I wanted to try as much as I could. That sampler contains the Orange Squeeze, Classic Root Beer, Ginger Lemon, Vintage Cola, Strawberry Vanilla, and Cherry Vanilla. Having just gotten over COVID, the Ginger Lemon immediately called my name. I decided to try that one first.
It was so good! The ginger hit me first followed by the brightness of the lemon, which was softened with some kind of sugar. It tastes like a soft ginger lemonade. I would describe it as absolutely crushable. I will say that in the can it wasn't crazy carbonated, so I tried pouring it into a glass to see if that helped. That changed the way the soda drank. The bubbles were nice and fizzy, to the point where I could feel them hitting my face as I took a sip. This is a small bubble carbonated product. If you are a fan of lemonades and flavored seltzer waters, I would one-hundred percent recommend this flavor.
And I couldn't try just one in the first sitting! I moved on to the Classic Root Beer next and I can honestly say wow. I mean wow, this tasted like a full-sugar, regular root beer. And yet here I am sipping only thirty-five calories of prebiotic, botanical, and plant-fiber packed goodness that's working to regulate my guts. Is this real life?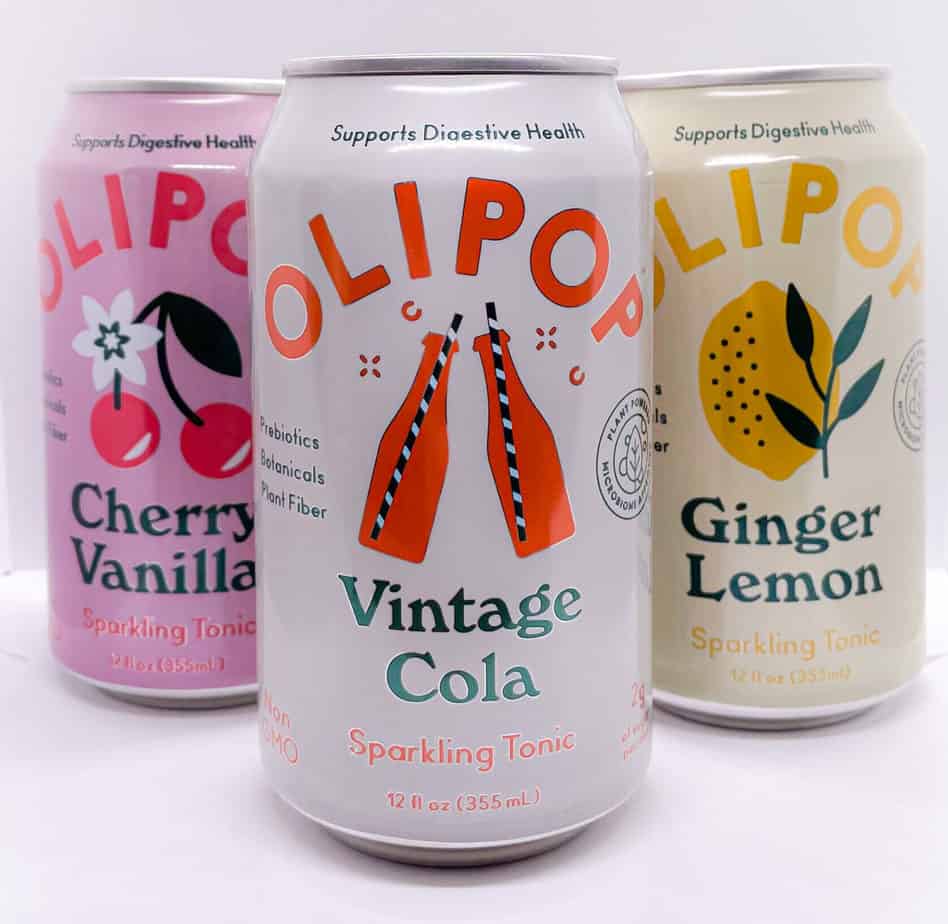 Immediately you get hit in the nose with that sassafras that takes you back to sipping root beer as a kid. And when you drink it, you're further transported to believe you're drinking a regular, full-sugar, full of preservatives root beer that isn't helping your digestive health at all! OLIPOP hit this flavor perfectly, it scratches all the itches of the desire for a Root Beer without the harmful sugars and various other ingredients.
I did not feel this drink needed the glass to be more carbonated, but since I had had that experience with the Ginger Lemon flavor, I decided to try it and see. Like the Ginger Lemon, more carbonation presented itself in the glass with the Classic Root Beer. Still, I don't think the glass was necessary. Drinking this flavor made me want to add a scoop of ice cream and call it a day! This was a really tough act to follow.
I took a day off because I didn't want to overdo it with the prebiotics. So on day two, my next choice was the Orange Squeeze.
This is one of their more 'sugary' and caloric options, with five grams of sugar and forty-five calories. (To put this in perspective, a famous soda like Sprite is about 134 calories for its twelve-ounce cans.) The Orange Squeeze flavor was tart, light, and sweet. This was not my favorite, but I'm not saying it was bad. I just think that I have a different desire when I reach for a soda, and I found that desire in the Vintage Cola and Root Beer flavors. This was a thirst-quencher though and I can imagine pounding the whole thing very easily on a hot, summer day. Again, there wasn't a ton of carbonation until the soda was poured into a glass. So if you're looking for more fizz, I recommend these sodas in a glass.
Kind of a side note here but, something that I liked and noticed when I poured these sodas into a glass was that they had a color to them. Since OLIPOP doesn't add any artificial ingredients, that means that the color in each can comes from the natural ingredients used to flavor the drink. That means that the Orange Squeeze is a light orange because of the actual oranges involved in the process. This seems silly but if you think about it, doesn't it ever weird you out to drink something with flavors added that's clear?
My next choice was the Vintage Cola, thinking that if it's anything like the Classic Root Beer, I'm going to love it. I'm a big Diet Coke fan (don't judge me, I know it's bad for me!) so the fact that I was reaching for a soda that promised the same flavor profile as Coke with only thirty-five calories and has healthy prebiotics and plant-based fiber was really exciting to me. I'd personally love to never drink another Diet Coke again so as I cracked this can I wondered: is this it?
Folks, this just might be it. This Vintage Cola is nice and light. It has all the lovely flavors of cola without the harmful ingredients. I will say that this was very light, and as a diet soda drinker, I liked that. If you are accustomed to full-calorie sodas, especially of the cola variety, this might not be your bag. However, for me, this is my bag.
Moving along to the Strawberry Vanilla tonic, which wouldn't generally be something I reach for. I'm not going to lie when I tell you I didn't expect to like this. I'm also not going to lie and tell you that I was completely incorrect. This is a delicious soda! The strawberry is so sweet and greets you immediately, followed by a strong vanilla finish. While I might not drink this all day, I think it makes a great, healthy finish to a meal. It has nice dessert notes and I can't help but think about mixing it in a cocktail!
Finally, I complete my tasting with the Cherry Vanilla flavor. Similar to the Strawberry Vanilla, I didn't expect to like this. This is a really strong, dark cherry flavor. It's a nice, warm flavor. I think that OLIPOP succeeds in putting forth the cherry notes with more subtle vanilla than in the Strawberry Vanilla flavor. The color is also this gorgeous, deep red. It reminds me of the syrup in the jars of Luxardo Maraschino Cherries. While I didn't like it at first, after a few more sips, I started to enjoy it.
This isn't a regular soda, and it's not similar to a flavored seltzer either. It's a drink unique on its own and I'm really into it. Like the Strawberry Vanilla, I can see this being enjoyed after dinner as a dessert drink option.
So what was my favorite? I'd have to say the Classic Root Beer and Vintage Colas were my favorites, followed by the Cherry Vanilla. I also want to be very clear that none of these sodas were bad, distasteful, or flat. This is simply my preference and opinion.
My Experience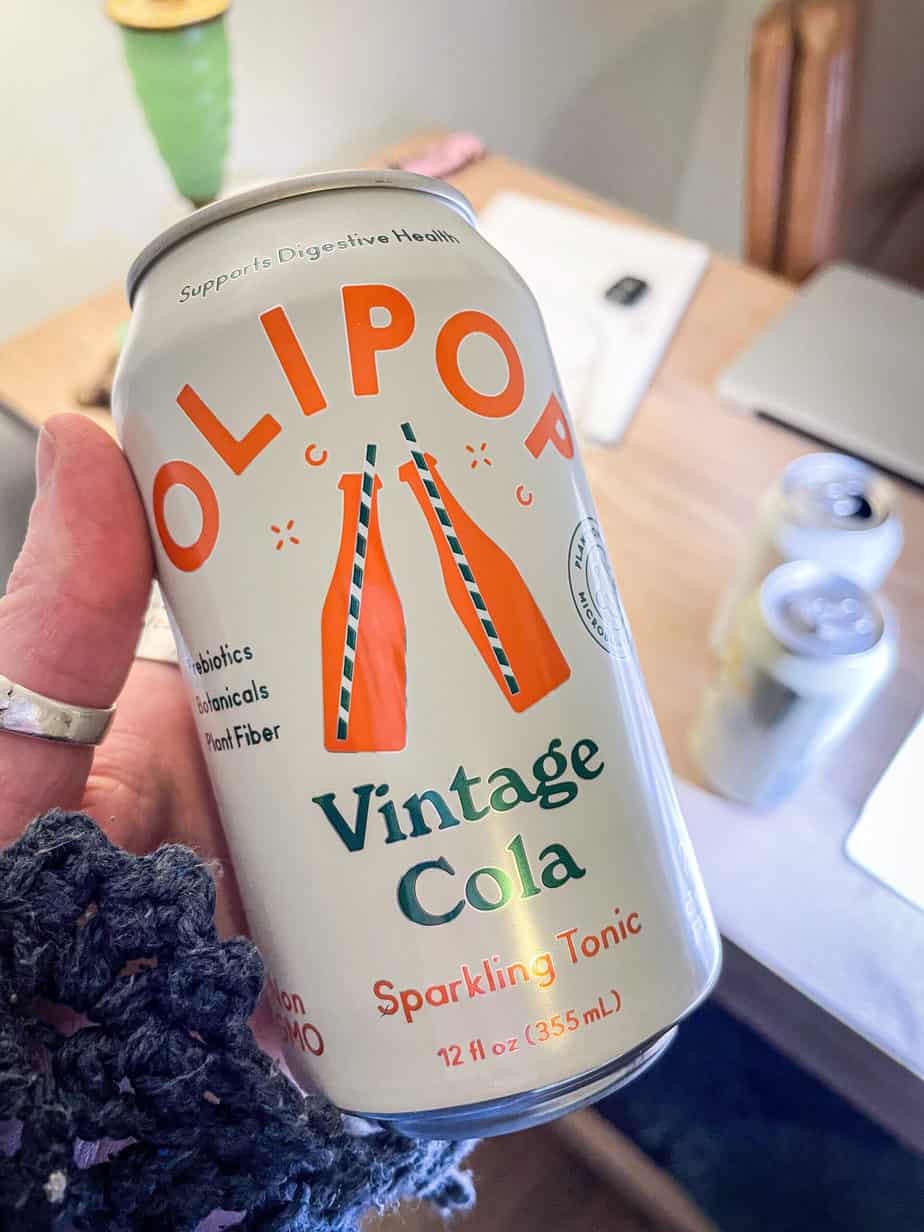 I ordered my OLIPOP sampler box off their website, which was very user-friendly. I paid $35.99 before shipping, which was only $3.99. For twelve, twelve-ounce cans which breaks down to $3.00 a can, not considering shipping and handling. If you take into account the shipping and handling, it breaks down to about $3.30 a can. And if you were to get the subscribe and save option and receive this box every two weeks, it would cost you $30.59, saving you 15% per order. That price breaks down to about $2.50 per can of soda. And unlike with the one-time purchase, subscribers never pay for shipping. So subscribing saves!
The package arrived in only a few days and had clear instructions to refrigerate immediately, which I did. I like this right away because what I'm understanding when I'm told to refrigerate something is no weird preservatives are keeping this product shelf-stable. I also know very little about prebiotics and probiotics but I do know that probiotics need to be kept cool, so it makes sense that this soda containing prebiotics also needs to be kept cool.
My order came promptly and undamaged, so I did not need to contact customer service at all so I can't attest to how they do with customer service. I can say that the package contained a sweet holiday postcard, wishing me a nice time of year, regardless of what holiday I celebrate, and to thank me for my business. Added touches like this go a long way and it was a nice way to start my unboxing and product tasting.
I also really like that the OLIPOP website has an entire blog section, to inform shoppers on gut health and its importance. The blog covers a variety of topics, and I highly recommend checking it out!
Packaging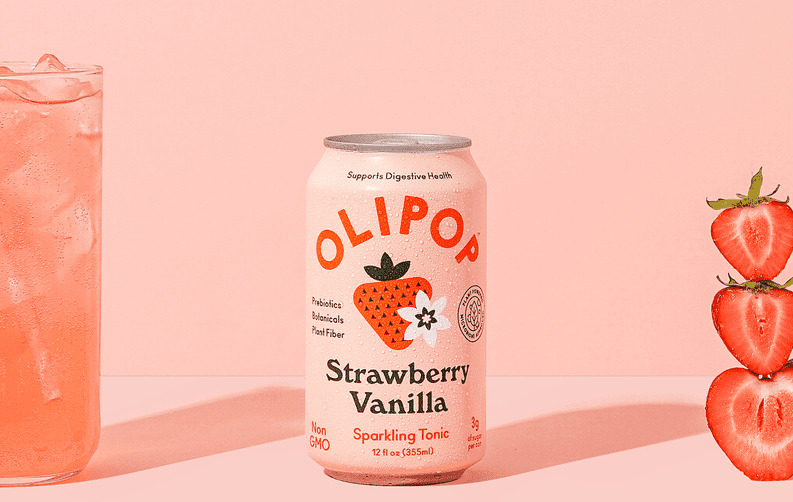 I have to take a moment to talk about how much I love the OLIPOP packaging. OLIPOP is a sleek, modern, hyper-cutting edge company that utilizes nostalgic branding for its cans. The design is simple with retro roots that make you want to sip this soda on the other side of your sweetheart in a malt shop.
Each of the flavors has a unique design and the fruit flavors are all different colors. This is a nice detail, but practically speaking, it makes reaching for the desired can in your fridge a lot easier.
The cans are also each marked with all the ingredients, the nutrition facts, and all the various certifications. I give the branding and packaging a full ten out of ten.
Pros and Cons of OLIPOP Subscription Boxes:
Pros:
OLIPOP is healthy for your guts.
Has a low sugar content.
Has a low caloric content.
Unlike other sodas, this isn't actively bad for you. (That feels weird to say but it's true!)
The price is right! The price amounts to roughly 3.30 cents per can of soda (including shipping) if you buy a sampler pack just once.
If you subscribe, you do save, bringing the cost to about $2.50 a can and relieving you of the cost of shipping.
Offers a healthy, low-calorie option for soda drinkers.
OLIPOP is gluten-free, vegan, and paleo.
Contains prebiotics, botanicals, and plant-derived protein.
Cons:
The carbonation isn't as strong as with regular sodas and tonics.
The Vintage Cola flavor was great, but might only appeal to diet soda drinkers because it's so light.
OLIPOP Alternatives: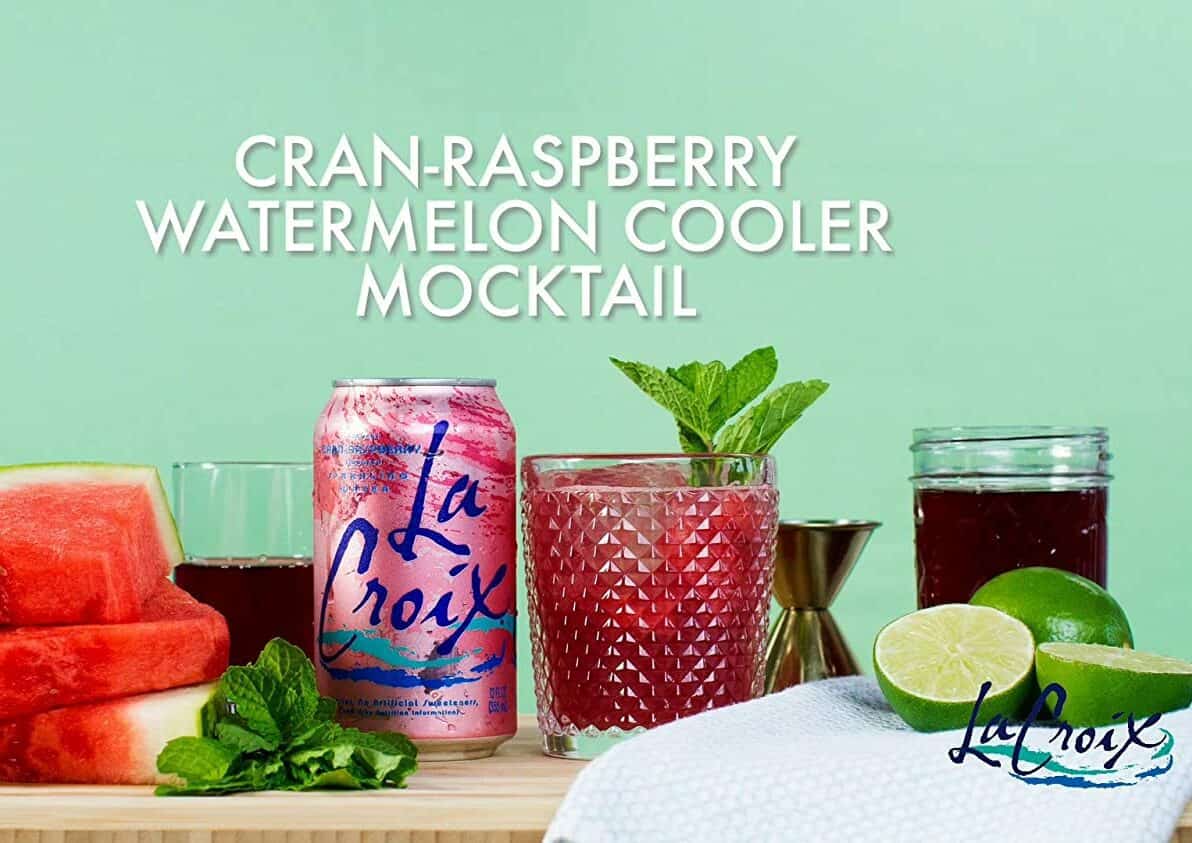 Some other options if you want to kick your soda addiction:
Spindrift
LaCroix

Toasted Pineapple Sparkling Drinking Bitters
FAQs about Olipop Subscription Boxes
Question: Who would you recommend the OLIPOP flavors to?
Answer: I'd recommend this not only to soda drinkers looking to break the habit but people who enjoy flavored seltzers. If you like flavor in your carbonated beverage, you will like these well-flavored sodas. And you will also get the bonus of better gut health!
Question: Do you think the subscription box is worth it?
Answer: Yes, I do. You get a box every two weeks and by subscribing, you save about seventy cents per can. Subscription boxes are also super convenient if you're like me and you hate going to the grocery store.
Question: Would you make cocktails with any of these sodas?
Answer: Absolutely! I'd do a healthy(ish due to the alcohol) highball with any of these and I'd love to stir the Cherry Vanilla in some kind of Manhattan variation. Yum!
Question: Would you purchase OLIPOP again?
Answer: I'd purchase OLIPOP again and I'd also recommend this to friends.
Question: What was your favorite flavor and why?
Answer: I loved the Classic Root Beer best. I think OLIPOP knocked it out of the park flavorwise. The Vintage Cola is a close second though.
Question: Which was your least favorite and why?
Answer: I would have to say the Orange Squeeze simply because the flavor isn't for me. I am not a big juice drinker and I'm not a huge orange juice fan specifically. If you like orange juice, you're going to like this, and if you like juice in general, I would also recommend this flavor. It wasn't bad, it just wasn't for me.
Final Thoughts on the OLIPOP Subscription Box
While subscribing to something like a box of soda twice a month might have seemed unnecessary or silly five years ago, today it is much more plausible and attractive. And while you might not need your big brand sodas delivered to the house, having a healthy, natural soda show up on your doorstep biweekly is not the same.
OLIPOP stands out as a product, which makes its subscription boxes one-hundred percent worth the investment. If you do find OLIPOP on the shelves of a grocery store, you will be paying more than $2.50 a can. And if you buy just one at a time at a store, I can almost guarantee you will be paying more than $2.50 a can.
What I like most about OLIPOP is that it's all-natural and jam-packed full of healthy prebiotics for my gut. It's nice to know that as I'm enjoying something delicious, I'm also helping my body out. You just can't say that about most products.
So in conclusion, I recommend OLIPOP as a product and their money-saving subscription options.
Recommended Reads: