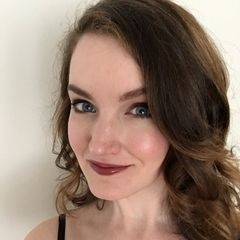 Latest posts by Crystal Schwanke
(see all)
Deciding between Stitch Fix vs. ThredUP isn't as hard as it used to be since ThredUP discontinued its subscription boxes in October 2021. Stitch Fix still focuses on subscription boxes, but you can also purchase individual items there.
Now you just have to ask yourself a few questions:
Do you want a subscription box where someone shops for you based on your preferences and style, or would you prefer to choose your own pieces and order them?

Do you want brand new or thrifted clothes?

How much can you spend?
My family has enjoyed both Stitch Fix and ThredUP.
I used Stitch Fix years ago. Recently, my teenage daughter subscribed, followed by my husband. I'm not usually one to cave to peer pressure, but I decided I should start my subscription back up, too, since everyone else had one. Besides, my wardrobe could use a makeover after the past few years were primarily spent in sweatpants, tank tops, and hoodies.
We've ordered from ThredUP a few times, too.
My TL;DR: I found ThredUP to be a nice change of pace for some surprising new finds, but I had a much more consistent experience with Stitch Fix here. The sizing fit more and the styling quiz did a better job of matching my style. Stitch Fix is also just easier to use, with an intuitive rating system that works well.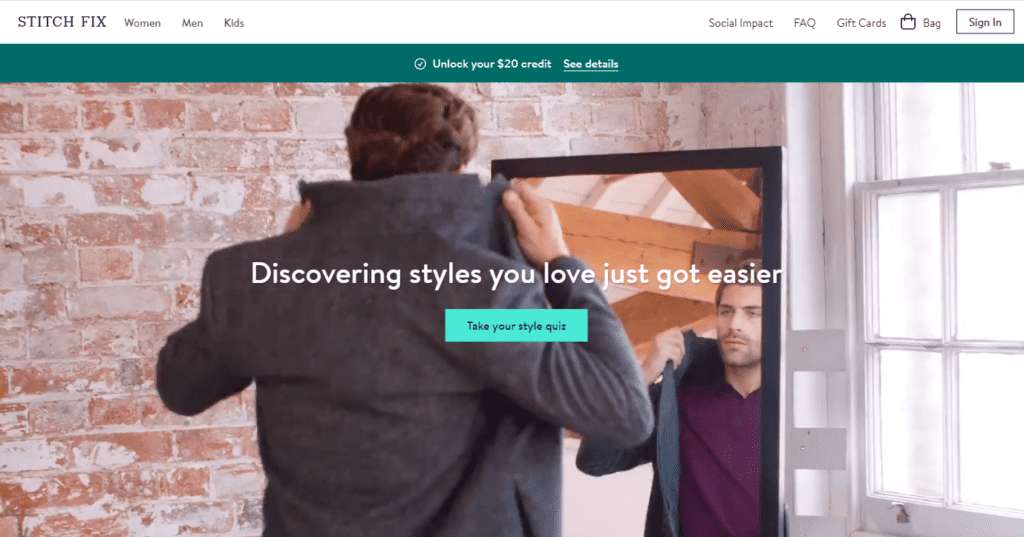 StitchFix and ThredUP serve different purposes, so neither company is better than the other.
If I had to only shop at one or the other, I'd slightly prefer Stitch Fix because your stylist works to match your style and then sends you new pieces. You don't have to wonder about the condition of the clothing that's on its way to you since it's new. ThredUP provides mostly accurate information, but they've missed some things in my experience.
You're more likely to get the size you need if an exchange is necessary with Stitch Fix. You never know what'll be available on ThredUP, which is part of the excitement of shopping there but not ideal if you need something specific.
I found the shopping process at Stitch Fix less overwhelming. The photos are clearer. More outfits are put together for you to consider and mix and match pieces from, customized to your taste.
ThredUP has its place, too. It is easier on the budget, and you can get high-end items at a fraction of the retail cost. Stitch Fix offers a smoother shopping experience, but you can still filter, search, and even see a few styled outfits at ThredUP (they just won't be customized to your preferences).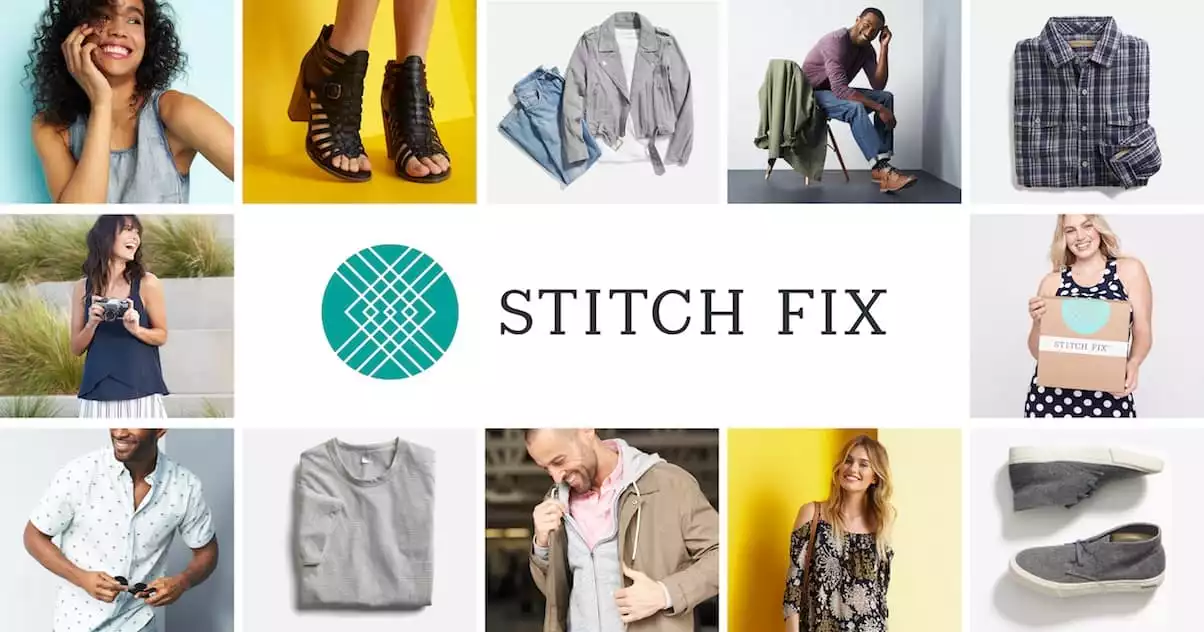 I Prefer StitchFix Personally
It's pretty simple. StitchFix has an AMAZING styling system that quite literally leads the market. Couple that with an amazing selection of brands and StitchFix truly makes it easy to look good without really trying!
Get Started
We earn a commission if you click this link and make a purchase at no additional cost to you.
Main Differences Between Stitch Fix and ThredUP
Comparing Stitch Fix and ThredUP is a little like comparing apples and oranges now that ThredUP doesn't offer the subscription boxes anymore.
Stitch Fix sends you a box of new clothes, whereas ThredUP clothing is consignment (you can still get some items new with tags).

Stitch Fix stylists choose five things you're likely to love based on the feedback you give them, whereas ThredUP works like an online store where you go in, select the items you like, and check out.

Stitch Fix can be expensive, whereas ThredUP prices are surprisingly low (my daughter found a pair of jeans that retails for about $325.00, and we paid $25.00).

Stitch Fix clothing is brand new and comes with fewer surprises, whereas ThredUP pieces may be altered (and those alterations won't always be in the description).

Stitch Fix will save your cart for days, if not weeks or more, whereas ThredUP will only hold what you're considering for about 12 minutes (it'll show you what was removed from your cart so you can re-add it if it hasn't sold, though).

Stitch Fix is more likely to have the same pieces in different sizes if you need an exchange, whereas ThredUP might not have the size you need (which is a total bummer if you love the style!).

Stitch Fix requires you to order a Fix before you can shop on your own there (called Freestyle), whereas ThredUP has no hurdle to jump before you buy.
How StitchFix Works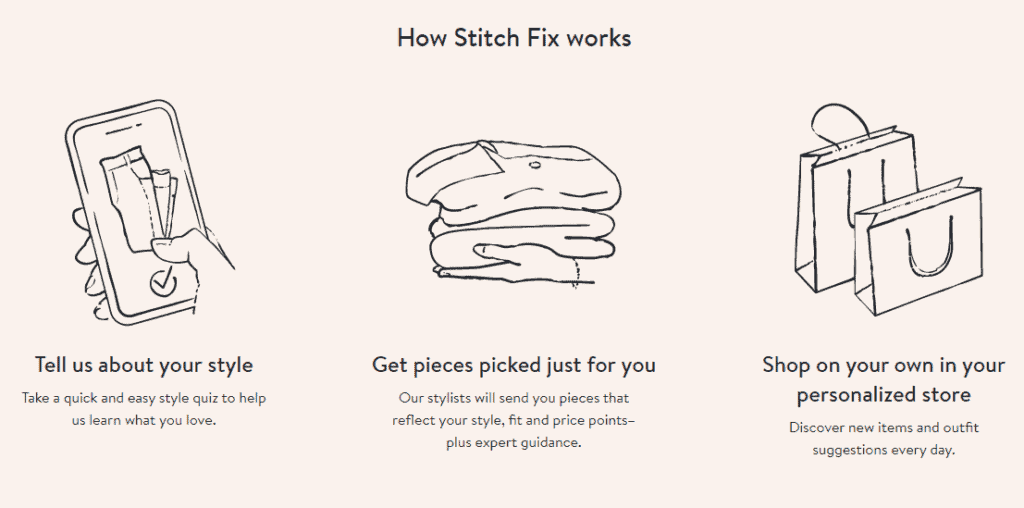 When you sign up for an account, you'll be asked about sizes and style preferences. Then you can schedule your first Fix.
Setting Up Preferences
When setting your account up, it's not all text; you'll be able to see items and say whether you'd wear them or not. You can even set up a style board (like a mood board) that shows your stylist the general vibe you like.
As you provide feedback about the styles you like and the stylists see what you wanted or didn't like from your box, your selections will be more perfectly tailored to your taste.
The Process
You pay a $20.00 styling fee and have the opportunity to offer more feedback over the next few days or weeks, depending on when your box is scheduled. Just log in and click yes or no on outfits and items you like/dislike (this part's so fun to me!). These aren't the clothes you'll receive. They just provide more information to the stylist.
Later, you'll get a preview email where you can say yes or no to the items the stylist chose for you. The stylist will replace any "no" with something else, but you won't see what it is until the box arrives. You're free to give them feedback, so it's something you're likely to want, though. I asked for a cardigan or jacket to go with the sleeveless tops and maxi dress in the Fix, and that's what I got.
Keep or Return
If you like all five items and want to keep them, you get a 25% discount. Your $20.00 fee will go toward your purchase no matter how many items you keep. If you want to return some things, there's a bag inside that's addressed and ready to return to the company. You'll have three days to decide what to keep or send back and check out on the site.
Pros
You don't have to do the shopping, but clothes are selected based on the information you give your stylist (preferences, sizing, outfits you like or don't like on the site, etc.).

You might find pieces you love that you never would've chosen for yourself.

If you want everything in the box, you get a 25 percent discount.

The $20.00 styling fee counts toward the purchase.

You get to take a peek at what's in your box before it's sent, so you have the option to turn down anything you definitely don't like.

You can look at styles and vote whether you'd wear them or not every day on the site; this provides stylists with feedback so they'll get your Fix just right.

The process is so easy, down to sending back items you wish to return.

In my experience, they do a fantastic job of matching you to clothes you'll love.

You're not starting from scratch every time you need to buy something; your shop is customized to your likes, and you're free to shop there "Freestyle" (outside of the Fix boxes) once you've ordered your first Fix.
Cons
If you reject something during the box preview, you can tell your stylist what you're looking for. Still, you won't see what they've selected as a replacement item until your box shows up (the surprise is fun, though). Mine did a good job selecting a cardigan to go with other pieces when I rejected a top that was too similar to a dress I liked in the box.

If you don't want any of it (rare, I'm guessing, based on my experience), you're out the $20.00 styling fee.

If you're looking for something specific, you might be better off doing the shopping yourself. The stylists I've worked with were brilliant. Still, I'm not sure I'd use Stitch Fix if I wasn't pretty wide-open to suggestions (I really need a wardrobe overhaul at the moment, so this service is perfect for me).

It's faster to do traditional online shopping vs. scheduling a Fix. If you need something in a hurry, there's a chance the schedule won't have an opening in the time frame you need.

You must order a Fix box before you can shop independently.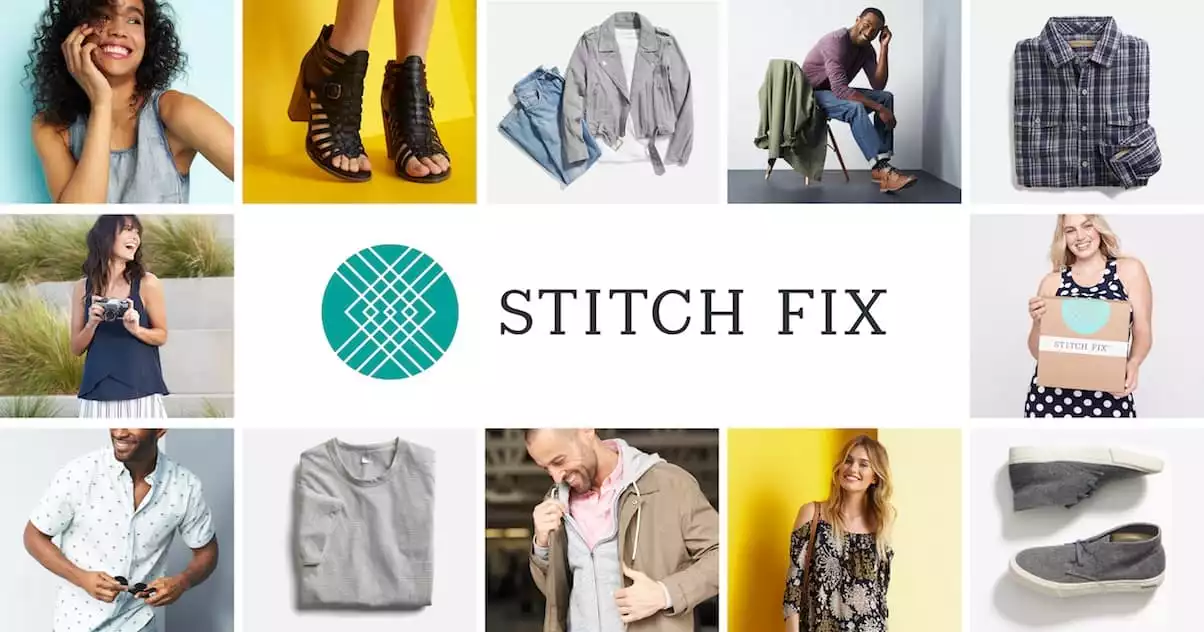 I Prefer StitchFix Personally
It's pretty simple. StitchFix has an AMAZING styling system that quite literally leads the market. Couple that with an amazing selection of brands and StitchFix truly makes it easy to look good without really trying!
Get Started
We earn a commission if you click this link and make a purchase at no additional cost to you.
How ThredUP Works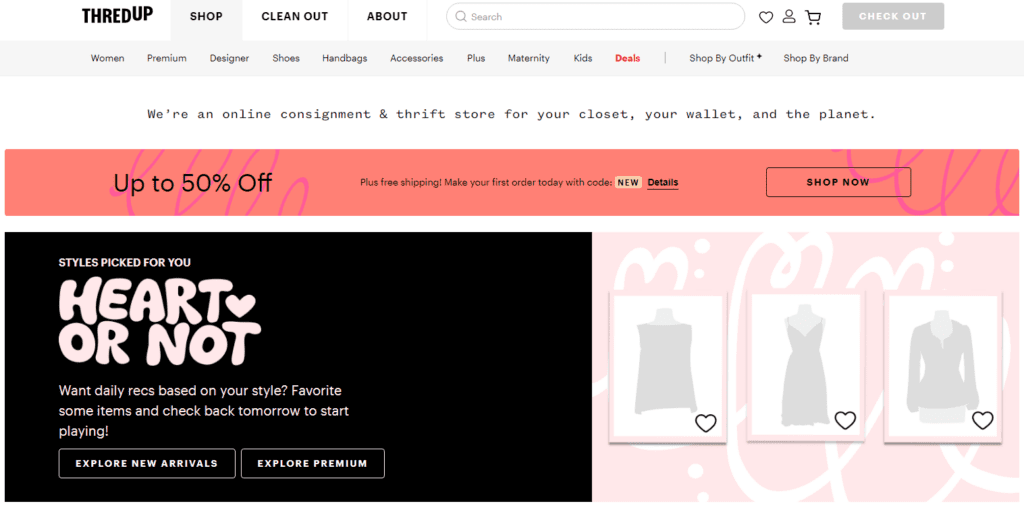 ThredUP works like any online shop. You browse or search for the item or items you're looking for, add them to your cart, and check out. In this case, you can get designer items at a steep discount since it's a consignment store. I was shocked by how inexpensive things could be. It'll show you the estimated retail cost next to the ThredUP price and probably blow your mind like it did mine.
Styling
They don't have subscription boxes or a way to get custom suggestions. Still, suppose you need guidance in your shopping experience. In that case, there are opportunities to "shop the look" created by influencers and stylists. In these cases, you'll be able to click on a look you like, then see similar pieces available in your size.
Budget
ThredUP is good because it's easier on the budget, and they have high-end brands at a fraction of their retail cost. However, that may come at the expense of pockets and buttons.
Quality
One pair of jeans my daughter got had the pockets cut out so the pants would lie flatter against the thighs/hips and another pair's button fell off the first time they were washed. The employees who assessed the condition of these items probably had no way of knowing what would happen with the button. Still, the pocket situation should've been mentioned in the description and wasn't.
Shopping Experience
You can search for exactly what you want instead of hoping to be matched with something you'll like. Technically, you can shop that way on Stitch Fix, but the focus is on the boxes, and there's less variety.
Pros
You can save a ton of money by shopping here and get some pretty fantastic pieces in excellent condition. Some even still have tags.

You get tips like, "This brand may run small" as you shop, so you know to consider a different size.

There's a range of brands and designers to choose from, with something for everyone.

You may be able to score an extra discount when you sign up for an account before your first purchase. I saw a 50% off offer.

Descriptions of the items and their condition are good.

The "shop this look" option made it feel less overwhelming; I felt like I at least had a starting point once I found that section.

Shipping was ridiculously fast for us. We had the items within just a few days.
Cons
You don't always get the full story on the condition of a product. My daughter ordered jeans that seemed to have the pockets cut out and sewn shut, but otherwise, they were in good condition. She didn't know about the pockets beforehand.

I really didn't enjoy shopping here for myself. It felt overwhelming, like walking into a disorganized store in real life. The filters only helped so much. My daughter loves it, though, so it's probably just personal preference. I know the potential to find fantastic deals and hidden gems is there, but I don't enjoy the time-consuming process of looking for them.

The images aren't the best; I had a hard time imagining what items would look like on my body and generally wanted more detailed photos. I felt like there were things I'd like that I was missing out on because the images didn't show the items' potential.

If you return something, you may be subject to a restocking fee.
You May Also Want to Try…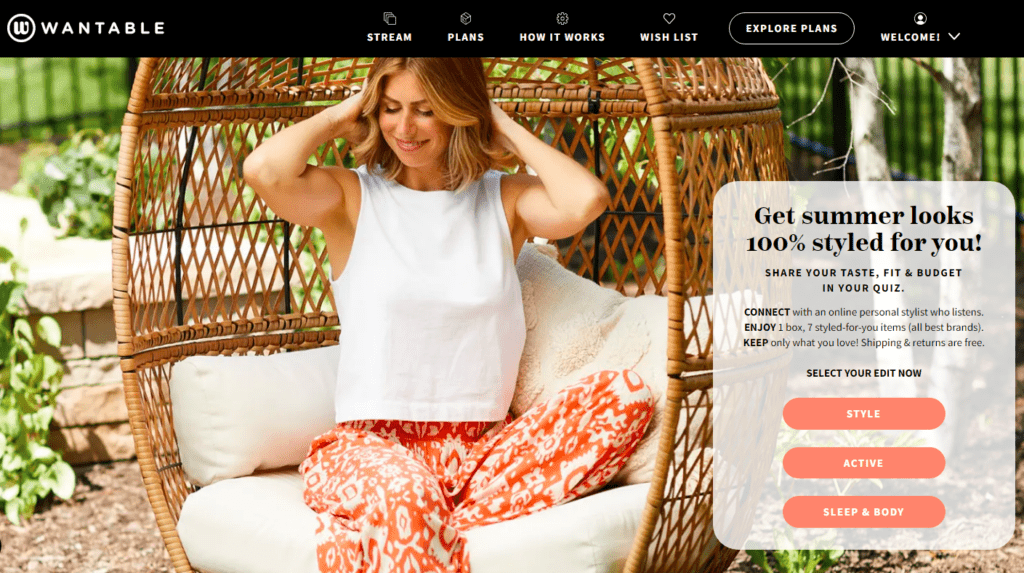 Wantable is a lot like Stitch Fix, but you get seven pieces instead of five, and you can choose from Style, Active, and Sleep & Body categories.
You'll fill out a questionnaire and quiz to ensure you'll be sent the sizes, cuts, price range, colors, patterns, and styles you need.
The styling fee is the same ($20.00) and applies to anything you buy after your five-day trial period. Shipping is free both ways.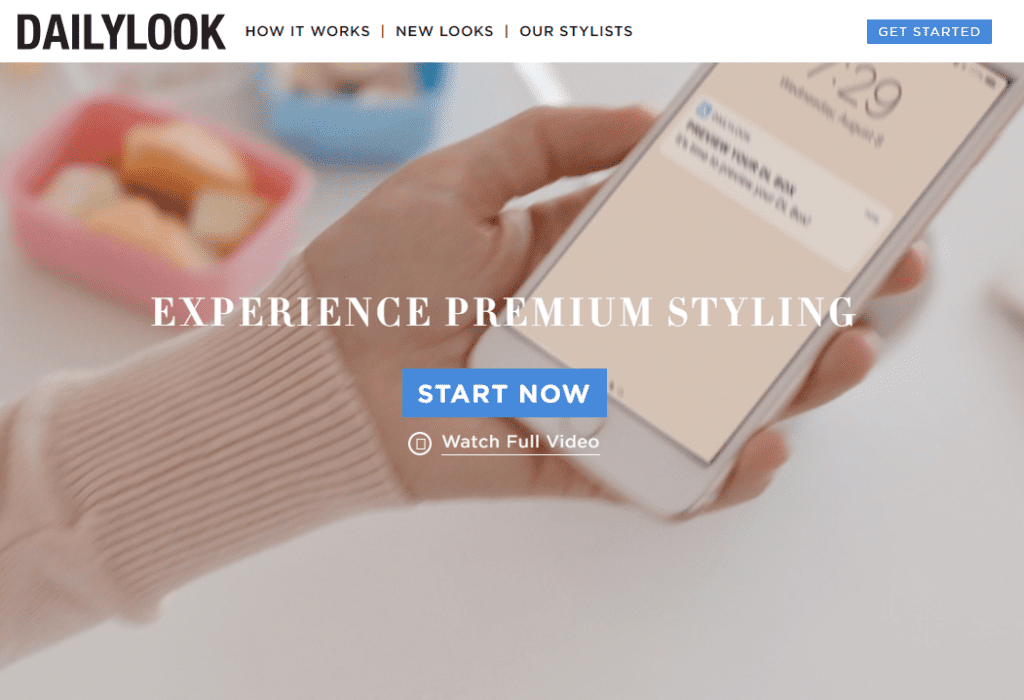 Dailylook is similar to Stitch Fix and Wantable. You know the drill–fill out a quiz, get a stylist's eyes on it so they can make suggestions (up to 12 pieces!), keep what you love (you get five days to decide), send the rest back for free, and repeat each month or quarterly.
I appreciate the option to get more items here; I love Stitch Fix, but I wish they'd let me have more items per box. The only downside is the $40.00 styling fee, compared to $20.00.
Style Alert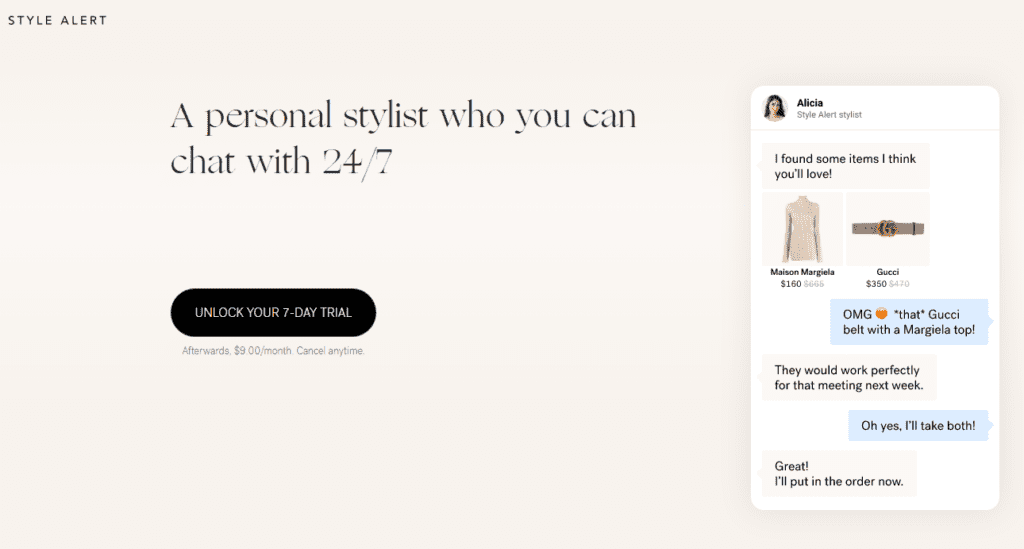 Style Alert allows you to work with a personal stylist to get pre-owned items at a deep discount. Working with the stylist is $9.00 per month, and that fee is applied to whatever you buy.
Your stylist will send you pieces you can either buy or pass on. You can ask for specific types of items you're looking to add to your collection or just give general feedback.
A seven-day trial is available if you want to check it out without commitment.
A Curated Thrift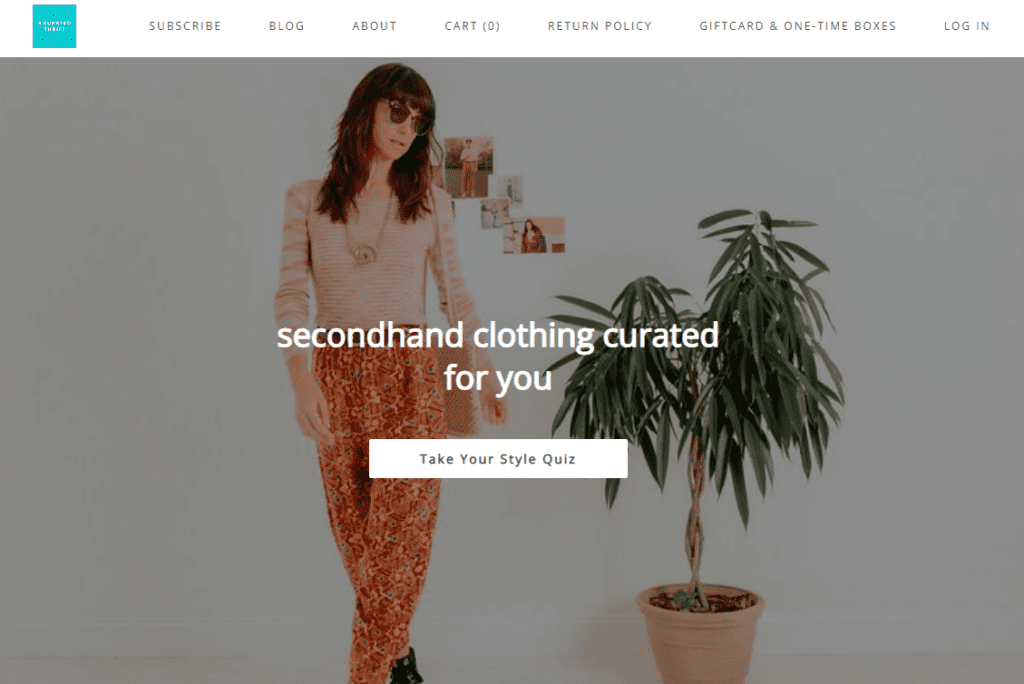 A Curated Thrift is like a hybrid of Stitch Fix and ThredUP. You take a quiz so a stylist can get an idea of your style.
You can choose from a seasonal vintage box (focused on your favorite era and style–minimal, grunge, classic chic, 70s rocker, or other) with five items inside or a monthly thrift box based on your personal style (minimal, classic chic, grunge, 70s rocker, goth, cottagecore, academia, athleisure, Y2K, or Hollywood regency) with three items.
FAQs
Question: Is There a Thrift Version of Stitch Fix?
Answer: ThredUP was the go-to thrifty subscription box, but it's no longer available. For alternatives, you can try A Curated Thrift or Style Alert.
Question: Is it Worth Getting Stitch Fix?
Answer: Yes, unless you need your items within a few days. It's worth it if you don't like to shop (or just don't have time), need to revamp your wardrobe, or just like surprises. It's a fun way to let someone else make suggestions and get a discount on your clothes (if you keep all the pieces) at the same time.
Question: Who is Stitch Fix's Competitor?
Answer: Wantable, Dailylook, and Amazon Personal Shopper are competitors.
Question: Does Stitch Fix Charge Every Month?
Answer: Only if you tell them to. You can schedule fixes for whenever you'd like. You're not locked into a membership, but you have the option to choose to have boxes sent every month, quarter, etc.
Question: How Many Items Come in a Stitch Fix Box?
Answer: You'll get five items every time. Sometimes I wish I could have them add more. You can always purchase items directly from the website to supplement the pieces in your box.
If You Have to Choose, Go with Stitch Fix
When you're rebuilding or supplementing your wardrobe, Stitch Fix and ThredUP both have their place. I don't think it's fair to compare the two because they're serving two different needs and work in different ways.
I like Stitch Fix more because the clothes will be chosen for me (I love fashion but don't always enjoy shopping for myself). If you don't like something you get in the mail, Stitch Fix makes it easy to return it–and you're not even charged upfront for anything but the styling fee.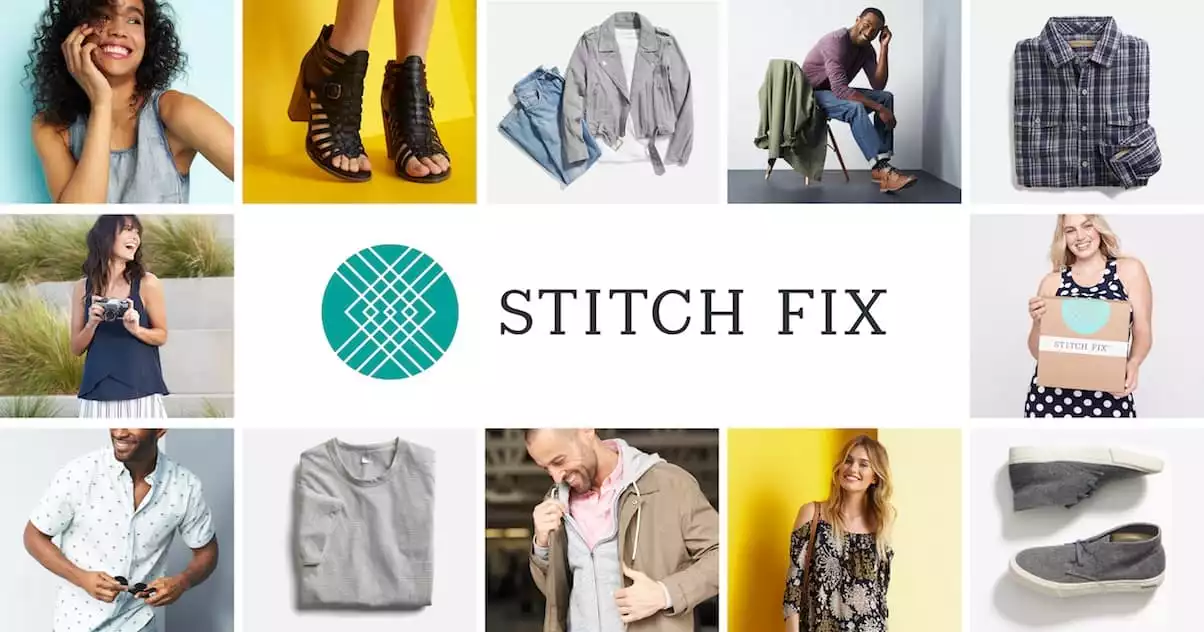 I Prefer StitchFix Personally
It's pretty simple. StitchFix has an AMAZING styling system that quite literally leads the market. Couple that with an amazing selection of brands and StitchFix truly makes it easy to look good without really trying!
Get Started
We earn a commission if you click this link and make a purchase at no additional cost to you.
Recommended Reads: