Latest posts by Alizabeth Swain
(see all)
Macy's Beauty Box and I have a very long (and troubled) history.
It all started four years ago – Macy's double-charged me for a box I never received. And when I called up their customer service, I was lowkey made fun of for not having money in my account. I had a very long fight with Macy's and their customer service department. I lost a decent chunk of change because of the poor billing system Macy's had.
Now that four years have passed, I like to believe that things have changed. In all honesty, I wanted to believe that Macy's was now a different brand. I know that I've grown a lot since I first ordered their subscription box, and I wanted to believe that they had learned and grown from their mistakes, too.
I'm the type of person that has hope for change. And I am so sad to say that I was proven to be an idiot in this situation. Macy's hadn't changed, even from the time when I tried to use them for the first time four years ago. I had nothing but problems with my Macy's Beauty subscription box then, and I had nothing but problems trying to get their subscription box again.
I don't want to hold you for too long. I just want to communicate one message with you: don't buy Macy's Beauty Box. But, if you want to hear my reasoning and why I don't think you should get the subscription box, don't worry. I have a whole long explanation behind all the drama that I've had with Macy's and why their most recent subscription box was the most disappointing one that I've tried in a long time.
Do you want all of the tea on this Macy's Beauty box review and unboxing? Stay tuned – you're going to need to read this.
Bottom line up front: Do. Not. Buy. Macy's. Box.
What is Macy's Beauty Box?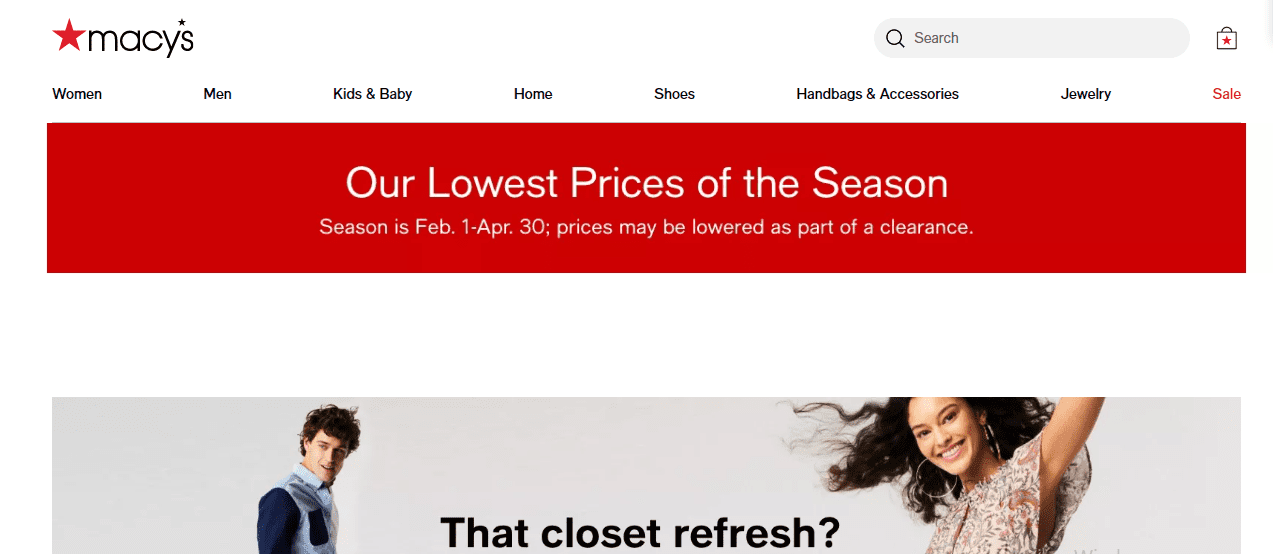 Okay, so before I get too far into this review, I do think that it's important for you to understand exactly what Macy's Beauty Box is. Macy's Beauty Box is a monthly subscription that'll run you $15 per box. Macy's says they've chosen top brands and essential items for anyone obsessed with beauty. So, you're going to get a mix of skincare, makeup, haircare, and Nail Care inside of each box.
That's all there is to this subscription box. There isn't any other interesting part of this box that would appeal to a specific group of people. And I've never really heard of anyone being obsessed with Macy's. I know that there are subscription boxes from other big stores, like the Walmart Beauty Box. But, I know there are people out there who are obsessed with Walmart because of how cheap everything is.
I've never talked to anyone obsessed with Macy's. But, who knows, maybe I'm just hanging around the wrong group of people?
Also, there isn't anything that sets this beauty box apart. I wouldn't say it's super cheap compared to other brands. There are cheaper subscription boxes out there like Ipsy, which offers more variety. This box isn't filled with full-sized items, so I wouldn't say that is any cheaper than other boxes that do offer full-size products, like boxycharm. Plus, Macy's doesn't promise to offer exclusively vegan or cruelty-free products. So that isn't another unique edge that Macy's offers.
It All Started Four Years Ago…

If you know anything about me, you'll know that I'm completely obsessed with subscription boxes. I don't get to leave the house much because I work from home, so getting subscription boxes delivered to my door helps to break up the monotony in my schedule. It's refreshing just to peek my head outside and know that I have a little gift box waiting for me to open up.
I honestly am addicted to subscription boxes. I love the rush that I get and the excitement that I feel in my stomach when I get a subscription box on my doorstep. So, I'm always looking for different subscription boxes to try out an experiment with. It seriously brings me so much joy.
I had tried 4 years ago; I decided that I wanted to try out the Macy's Beauty Box. I had tried Boxycharm, Ipsy, Glossybox, and up just about every other subscription box in the $10-20 range.
The only box that I hadn't tried yet was Macy's. I was kind of really hoping that it would be comparable to the Sephora box, but with full-sized products.
So, four years ago, I ordered my first box and went on my merry way. I waited about a month for my first box to get delivered, but it never came. After about a month and a half, I went and checked my bank account to make sure that my card had been charged.
And sure enough, my card had been charged.
The only problem was that my card had been charged twice. I was charged for two boxes when I had only signed up for one. And worst yet, the boxes that I had been charged for never showed up at my door. I never received any sort of confirmation email for Macy's. I have never received a shipment email, and I have never received an email saying that my box was delivered.
So I called up the customer service to complain. At the time, I was around 19, and I was just starting up my first cosmetic business. I was investing every penny that I could into my cosmetic business to get it off the ground. I didn't have a lot of money to my name. I was spending money on subscription boxes for my YouTube channel, and then extra money that I had leftover I was investing back into supplies to make soaps and candles.
By Macy's charging me twice for a subscription box, it ended up putting my account in the negative. I had only about $15 to my name so this $30 that I had been charged put me in the negative. The bank I was using at the time I had an overdraft fee of $10. So I was out of money though I wasn't anticipating to be comment because I have been charged for an extra box and the overdraft fees.
I called Macy's to see what was going on. I hadn't received my box and I wanted to know where at least one of the boxes was. I wanted to know why I had been charged for two boxes and if it was possible to get a refund on the second box that I was charged for. I also thought maybe I could get a refund on the overdraft fee that I had been charged, considering that it wasn't my fault that my account went in the negative.
Customer service contact #1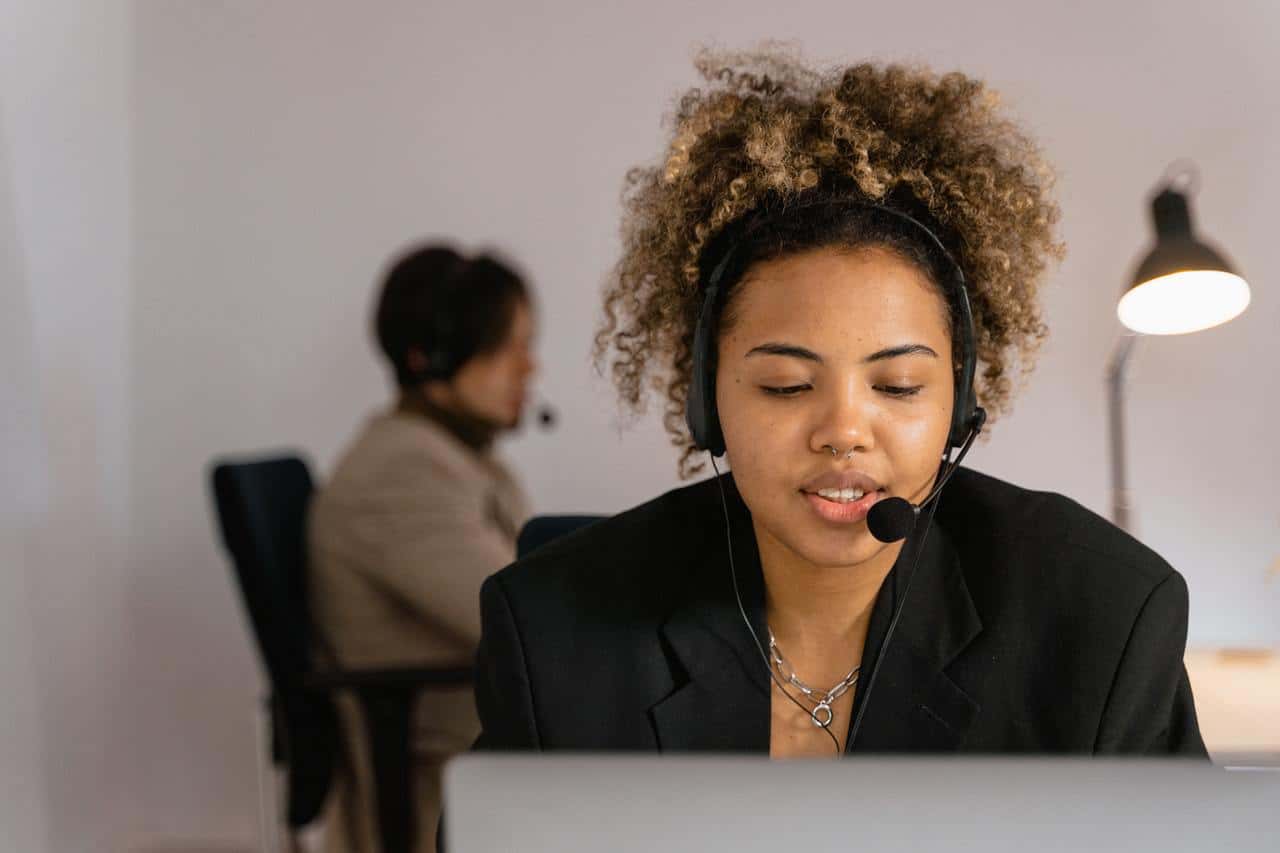 So I ended up calling Macy's customer service. This is where it gets messy.
The first customer service agent that I spoke to didn't help at all. I explained the situation and asked if it was possible to get a refund on my boxes and for the overdraft fee. However, he refused to give me a refund. He had explained to me that Macy's charging me twice was my fault, as I should've looked at my account online to make sure I only had one box ordered. But, I had looked at my account; I only had one active subscription with Macy's.
Then, he told me that it was my fault my account was over-drafted. He simply said, "you should've had more money in your account so your account wouldn't have been over-drafted." Like what?! I didn't have the money at all – otherwise, I wouldn't be in this situation. I didn't understand why the customer service agent was putting me down for my financial situation.
I hung up. I was heated after what the one customer service agent had said.
I took a few breaths, and I decided to call Macy's back. I asked to speak to the supervisor of the customer service department.
The next person that I ended up speaking with was polite. Honestly, the guy I had spoken with was the nicest person I had the chance to interact with throughout this entire Macy's ordeal. He was able to see that my card had been charged twice. But he wasn't able to authorize any sort of refund on my account.
I ended up speaking with the supervisor of the customer service department that I was in contact with. I had to re-explain the situation to them. This is when things started to get heated. I had just had confirmation from the man that I had just spoken with that my card had been charged twice and that I had proof that my card had been charged twice.
However, the manager told me that I had no proof that my card had been charged twice, and they weren't going to give me a refund. I told them that I wanted a refund because I had received either of the boxes.
They said they had proof that both of the boxes had been delivered. Now, where I lived at the time was super rural. I never had any problems with porch pirates or my packages ever getting stolen. This was way before the pandemic; this was way before there were shipment problems with USPS. So the fact that Macy's was saying that my package had been stolen was out of the question for me.
But, the manager insisted that the package had been stolen. So I asked her to give me the tracking numbers for both of the packages so I could go to USPS to see if maybe the packages have been delivered to the wrong address.
However, the manager refused to give me the tracking numbers and said that I should have gotten them via email. I looked in my email again while I was on the phone with the customer service department and I had not received any email from Macy's. I hadn't even received an email saying that my order had been confirmed for one box.
I had asked if I could get some sort of a credit or refund for the one box I was charged for that I didn't get. The customer service manager refused to give this to me. I was getting very upset at this point because the manager was so unwilling to work with me, and I was out so much money for boxes that I never received. I knew that I wasn't going to get anywhere trying to get a refund for the overdraft fees.
Then I explained to the customer service manager that I wanted to cancel my subscription box with Macy's. They said that I had to wait another month to cancel my box because I was getting ready to get charged again. I said that I didn't want another box, especially because I hadn't received the two that I had been charged for (keep in mind, I hadn't ever received a Macy's box before this).
The manager refused to cancel my account. They said that I needed to stay another month before I was able to cancel my box. I was blown away by this, especially because Macy's had never highlighted any sort of timeline that I needed to stay subscribed for before I was able to cancel my box. I fought with the manager for two hours. She finally granted me the $30 refund and canceled my box. The customer service manager also offered me a $25 gift card to Macy's just to try to make me happy. They said they were going to mail this to me.
I never got it.
I ended up going online and removing my debit card from Macy's site. I made sure that my debit card wasn't available on my account anymore before "signing off" on this issue in my head. I didn't want to be charged for any more boxes, especially because I didn't trust their customer service.
Customer Service contact #2
October 2017 (months after the first ordeal happened), I'm no longer subscribed to Macy's. It's been months of peace and no worries about Macy's or their beauty box.
One Friday night in October, I got a notification that my card had been charged $15 for a new box. I called Macy's immediately and demanded they cancel my subscription with them. They hadn't charged me for a box for months, so why was I being charged now?
The customer service department didn't give me a refund. I ended up calling my bank to file a fraud charge against Macy's. I got a phone call from Macy's after I filed the fraud charge. I got a new debit card. I even filed a complaint with the BBB.
After I did this, Sasha, a customer service agent from Macy's, called and left a voicemail.
I ended up calling Sasha back, but it went to voicemail and sent me an email. Sasha got my email from the BBB report I had left (Better Business Burea). I waited 7 hours before I emailed Sasha. I told her that my problem must not be very important because it had been so long since she called me back. Then, she told me she had called me back and left another voicemail at 1:10 PM that same day. But, I had no phone call and no voicemail at that time.
I called Sasha (the Macy's VP of customer service) again. I explained the entire problem to her and everything that had happened up to this point. I told her that I wanted the $15.90 back for the box I had been charged for in October.
Sasha said she couldn't send me a check or put the money back on my debit card (since my card was canceled). She said the only way she could give me money back was a Macy's gift card. This upset me because I had already been offered a gift card that I had never received. I kept trying to explain I didn't want a gift card from Macy's, but Sasha kept talking over me. It got to the point where Sasha was yelling at me because I refused to take the gift card.
I fought back against this. Sasha caved a little bit and said the only way this could work was if I put my new debit card on my account, and she could send the money back that way. I gave her my debit card number, and I hoped this would be the end of everything. She also said she would send me $50 in a gift card.
I never received a gift card again.
Then, I got an email from Sasha saying she couldn't give me the $15.90 for the October chargeback. She said I had to approve a withdrawal from my bank!
She said my bank had put the $15.90 on hold, but that wasn't true. I checked my bank account right after the email, and there wasn't any money on hold from my bank account. I called Sasha up again to tell her the money wasn't on hold. I told her that I was tired of dealing with this situation because it had been going on for months.
Sasha said I wouldn't have been in this situation if I didn't try to call their customer service department to cancel. She said the customer service reps can't cancel a subscription box. I never got the gift cards, and I never got my $15.90 from the October box back. I gave up.
My Macy's Beauty Box Experience in 2022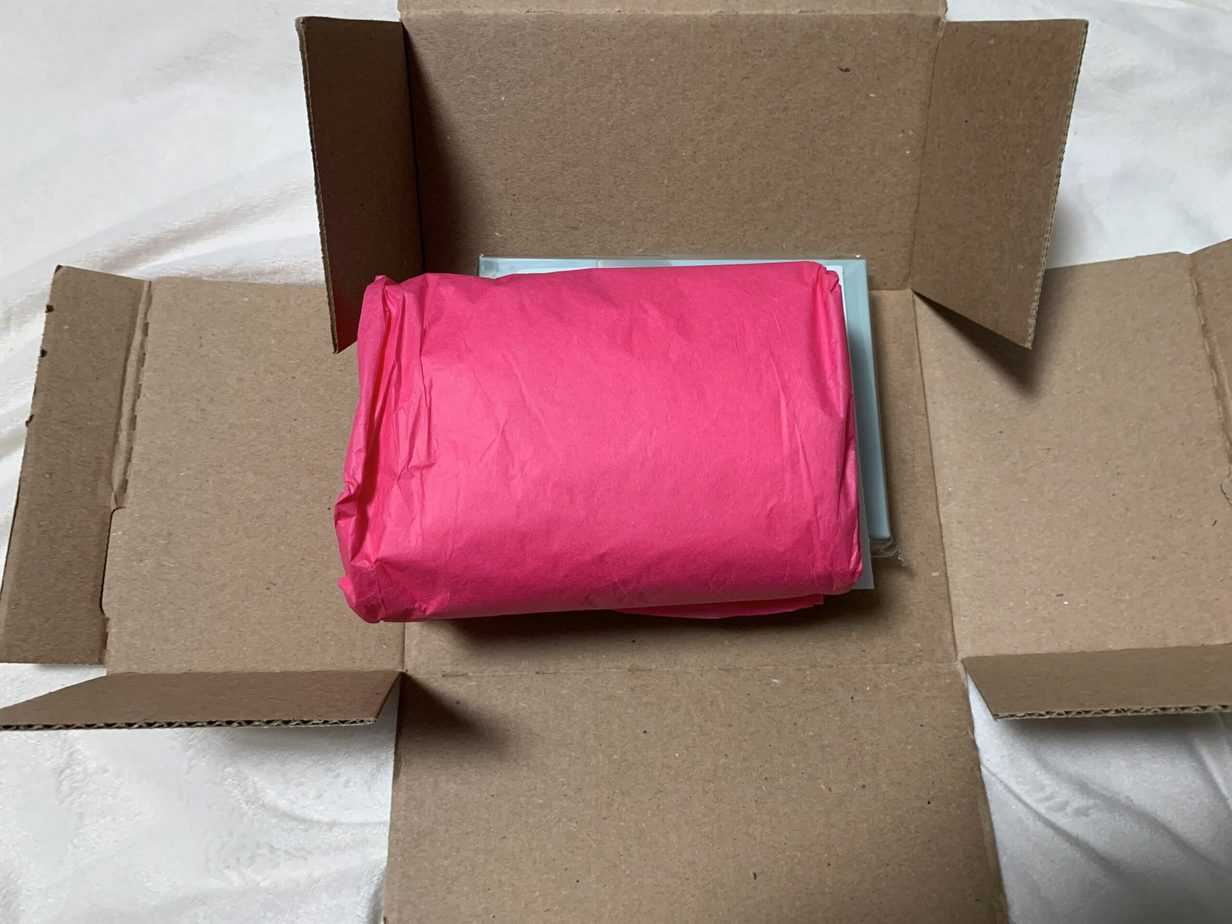 So I technically ordered my Macy's box in January 2022. Here it is, April 2022 and I just got my first box.
Yup, it took four months for my first box to get delivered 🙂
I signed up in December, and I was supposed to get my first box in January. I didn't get charged in January, and I didn't get a box delivered either. February rolled around, and I still hadn't received a charge on my card, and I had never received a box. I had nothing but spam ads in my inbox from Macy's.
I ended up reaching out to the customer service department to see what was going on. There wasn't any waitlist when I first signed up.
On my account, it was clear that I still had an active subscription with Macy's. I reached out to customer service to see when my first box was going to be shipped. I was told that my first box was going to be shipped in March. I was fine with it, especially because I wasn't having any of the charges on my account that I had previously added with my other experiences with Macy's.
March rolled around, and I received an email saying that my subscription had been canceled. This was weird because I had never canceled the subscription. I didn't have any problems with my card not having enough money on it for my box. Macy's had never attempted to charge my bank account (I had a new account with a mobile app, so I was able to stay on top of it).
I ended up reaching out to customer service to see why my box had been canceled. They said that my subscription with him had been canceled because my account was considered inactive. My contact with Macy's customer service was done all over chat, so I didn't have as much contact with their customer service as I did 4 years ago.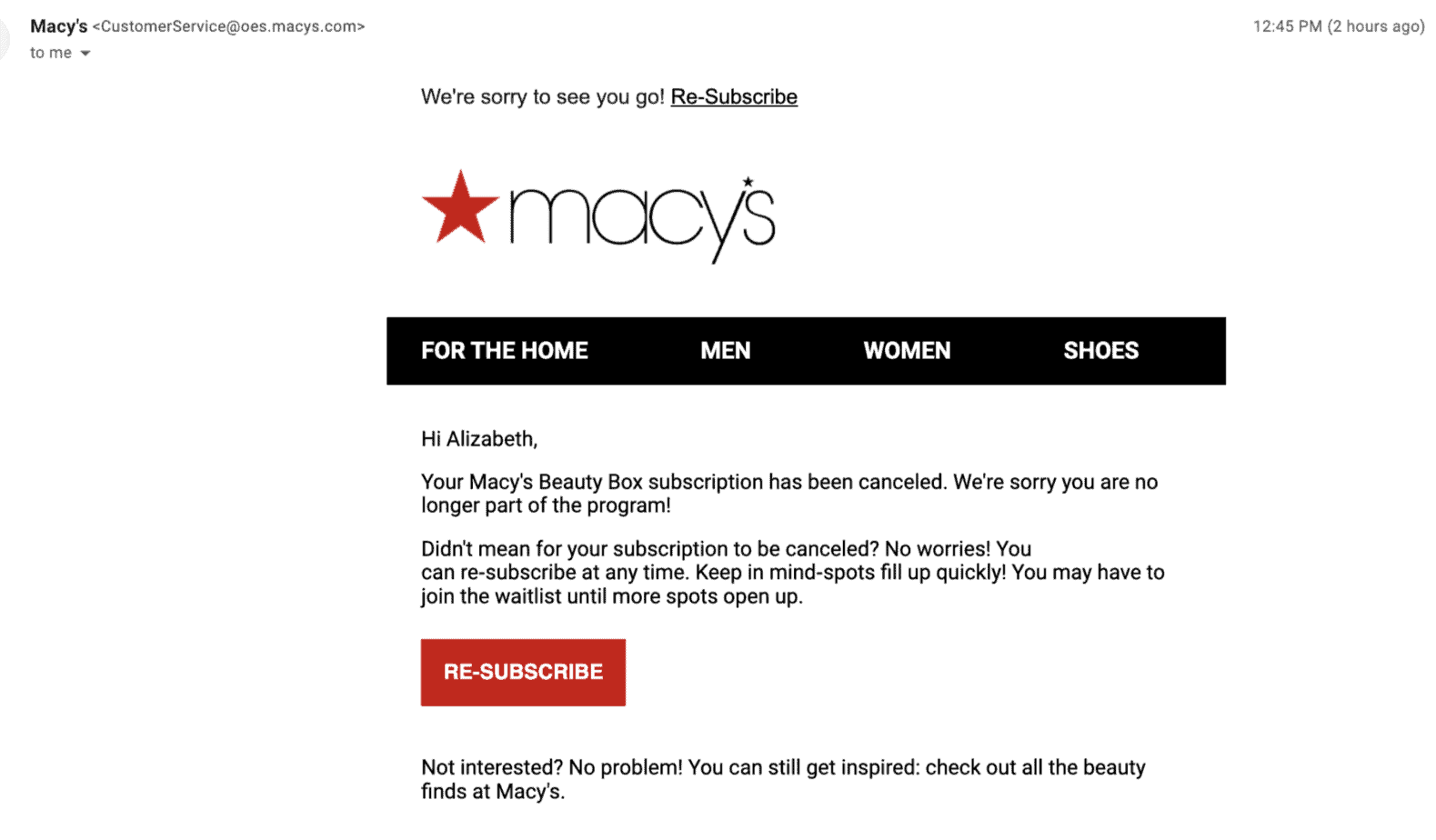 I don't know why my account was considered inactive, but I just re-signed up for the box anyway. I finally got my box delivered in April.
What I got in my Macy's Beauty Box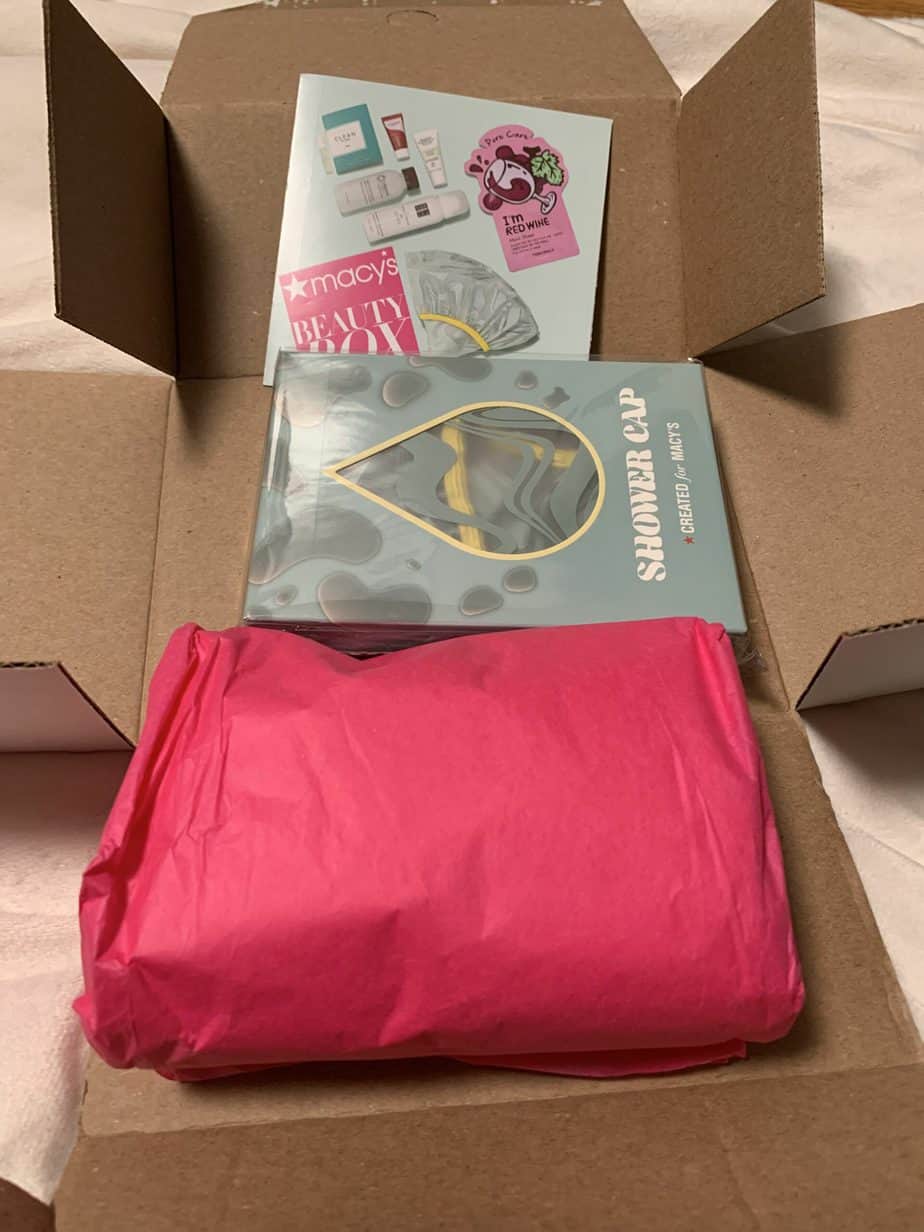 It's finally here! My first Macy's Beauty Box EVER!
Here's what I got:
The Ritual of Sakura foaming shower gel

Mineral Fusion Mini nail polish remover

Tonymoly I'm a Red Wine sheet mask

Clarins Bdoy Fit Anti-Cellulite contouring expert

Mario Badescu Coconut body scrub

Clean Fragrance Classic Rain Spray

A shower cap from an unknown brand
Total value: $22.32
I paid $15.90 for this box. I received a $10 off coupon for my next Beauty purchase of $40 or more inside of the little booklet that came with my Macy's Beauty Box. Macy says at the top of the beauty card that the total value for this box is $22.32.
Rituals The Ritual of Sakura Foaming Shower Gel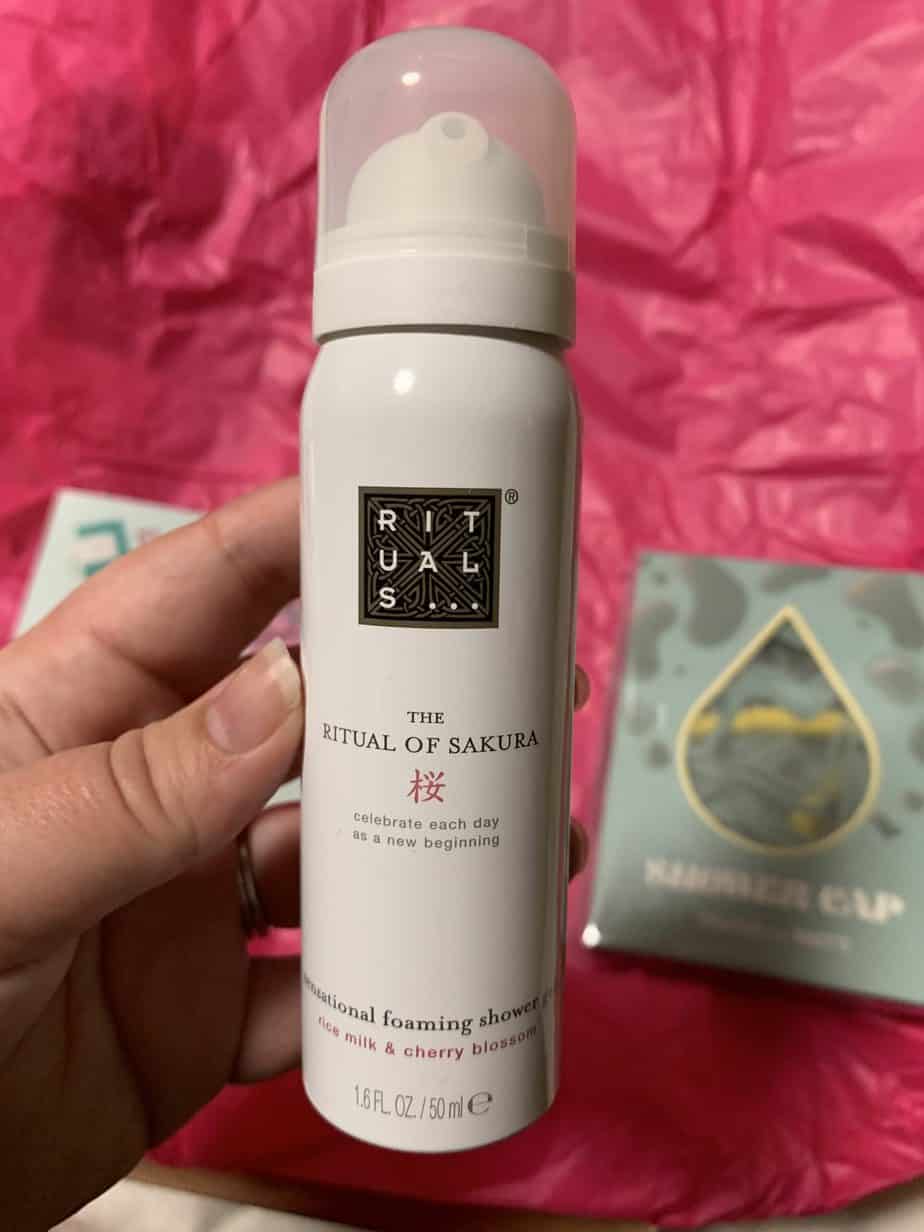 This shower gel comes in a little metal spray can and is supposed to be ultra-moisturizing and smell like cherry blossoms. I hate floral scents; they're very powdery and overwhelming to me. There was something in this shower gel that my skin didn't like; as soon as I put it on my skin, my arm turned bright red and felt irritated. I don't know what could have caused this. I've never had a problem with any of the ingredients listed in this foaming shower gel.
I do have a problem that this is a pressurized container, and there wasn't any proper labeling on Macy's box. I don't like the scent of this shower gel at all. It's very overwhelming, and it's not something that I would personally choose to wear. That's a problem with Macy's subscription box. They don't offer any personalization. So, this isn't an item that I received in my box, but I won't be using it, and it's just money/product going to waste.
Mineral Fusion Mini Nail Polisher Remover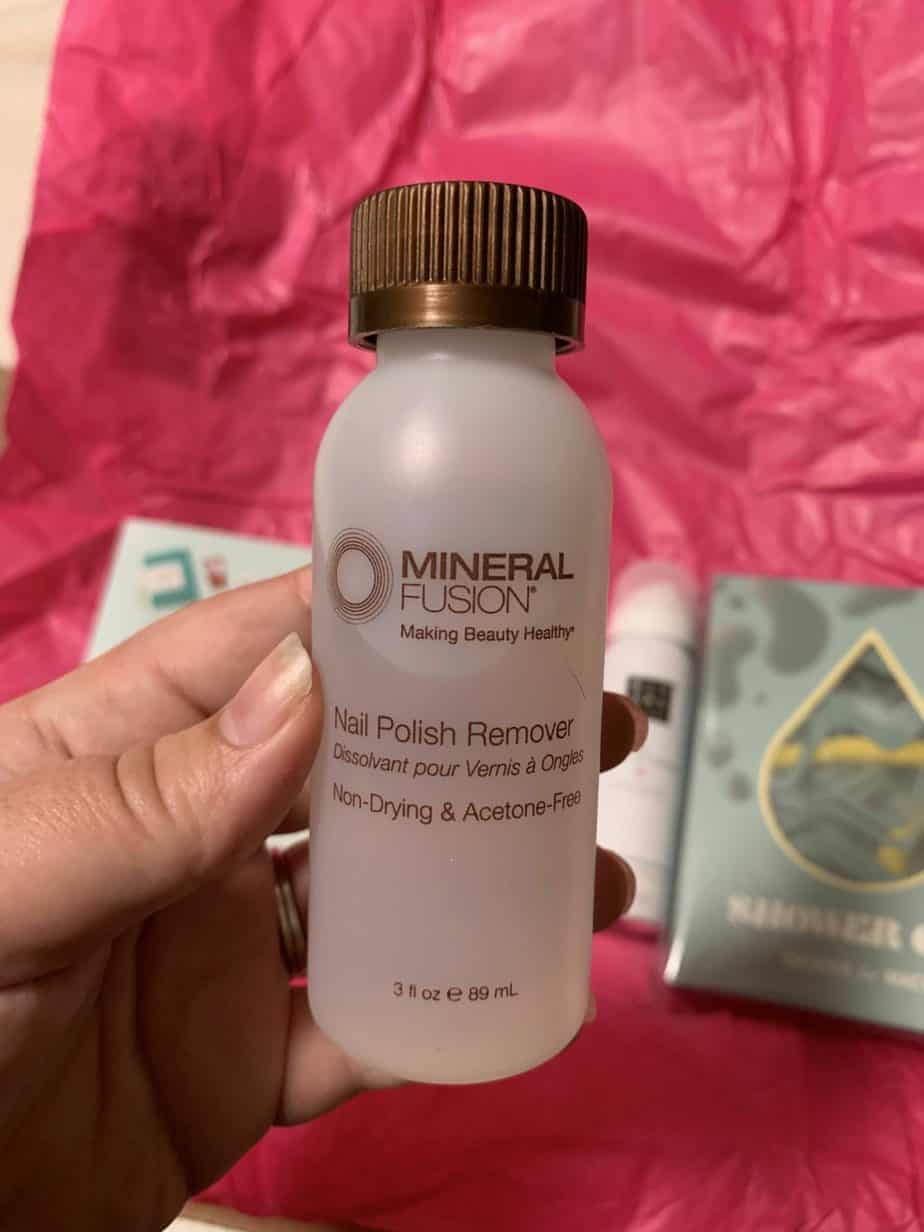 This was the largest item I received in my box. Honestly, super useful too. I don't have any nail polisher remover in my house (I just moved). So I do appreciate this.
This is a non-drying and acetone-free nail polish remover. I like the formula Of this nail polish remover because it doesn't make my skin irritated. This nail polish remover is cruelty-free, vegan, artificial fragrance-free, and paraben-free. Normally when I use nail polish remover, the remover irritates my skin. But I didn't have any problems with this calling any burning sensation or irritation on my skin. I would honestly go out of my way to buy this again. Plus, it isn't super overpriced; a full-sized bottle is $11.99
TonyMoly I'm Red Wine Sheet Mask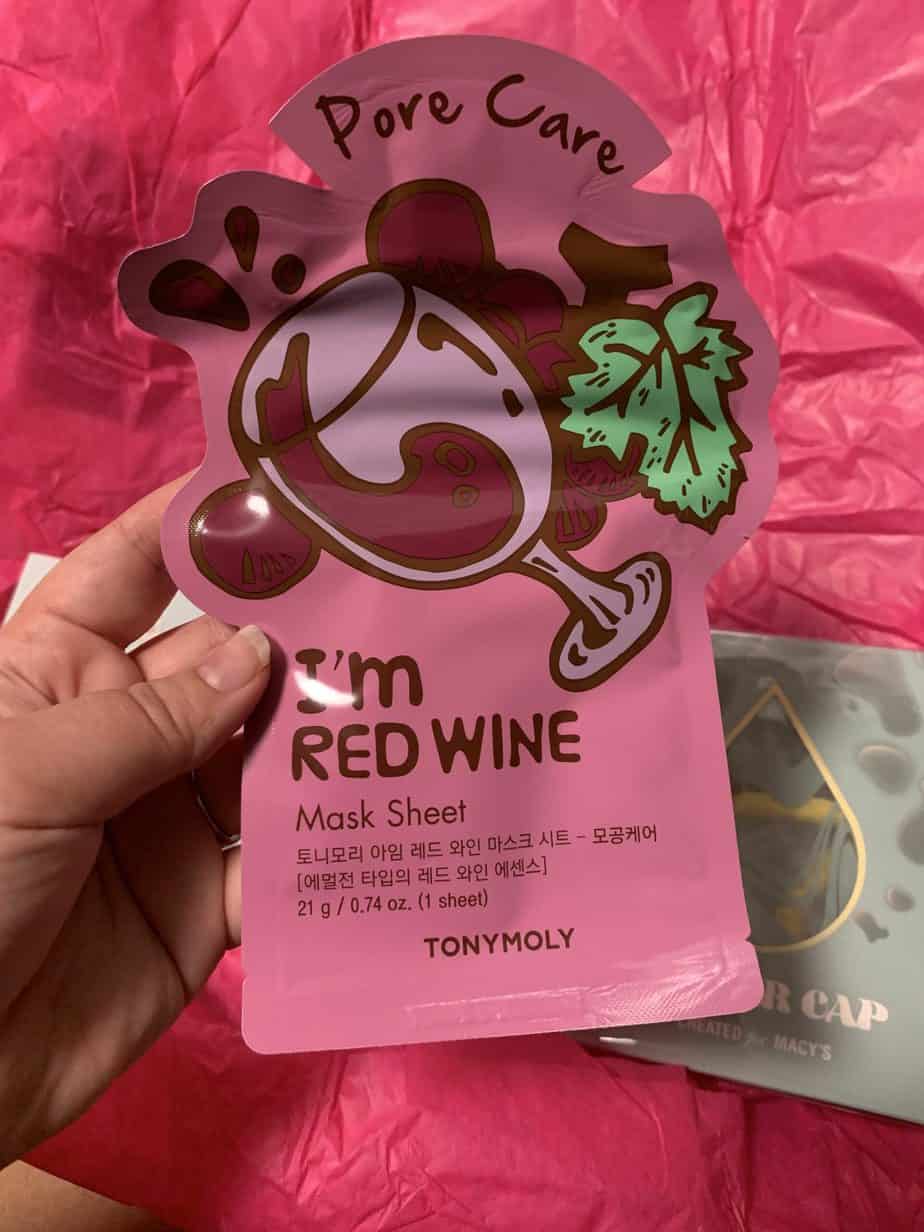 A sheet mask, how creative.
If you couldn't tell I was being sarcastic, I am. Sheet masks are SO overdone in subscription boxes. I have way too many sheet masks. This Red Wine sheet mask is something I see all the time at Ulta. It's a Korean beauty sheet mask that helps to purify the skin and tighten enlarged pores. One mask alone costs $3, which is a bit out of the price range I like to spend.
I do appreciate that it is pore refining and not hydrating. A lot of subscription companies send out a hydrating sheet mask, and that's just not something that I ever used. So this is something that I will keep on my nightstand for when the summer months start creeping up, and I need a lot of help with my pores.
Clarins Body Fit Anti-Cellulite Contouring Expert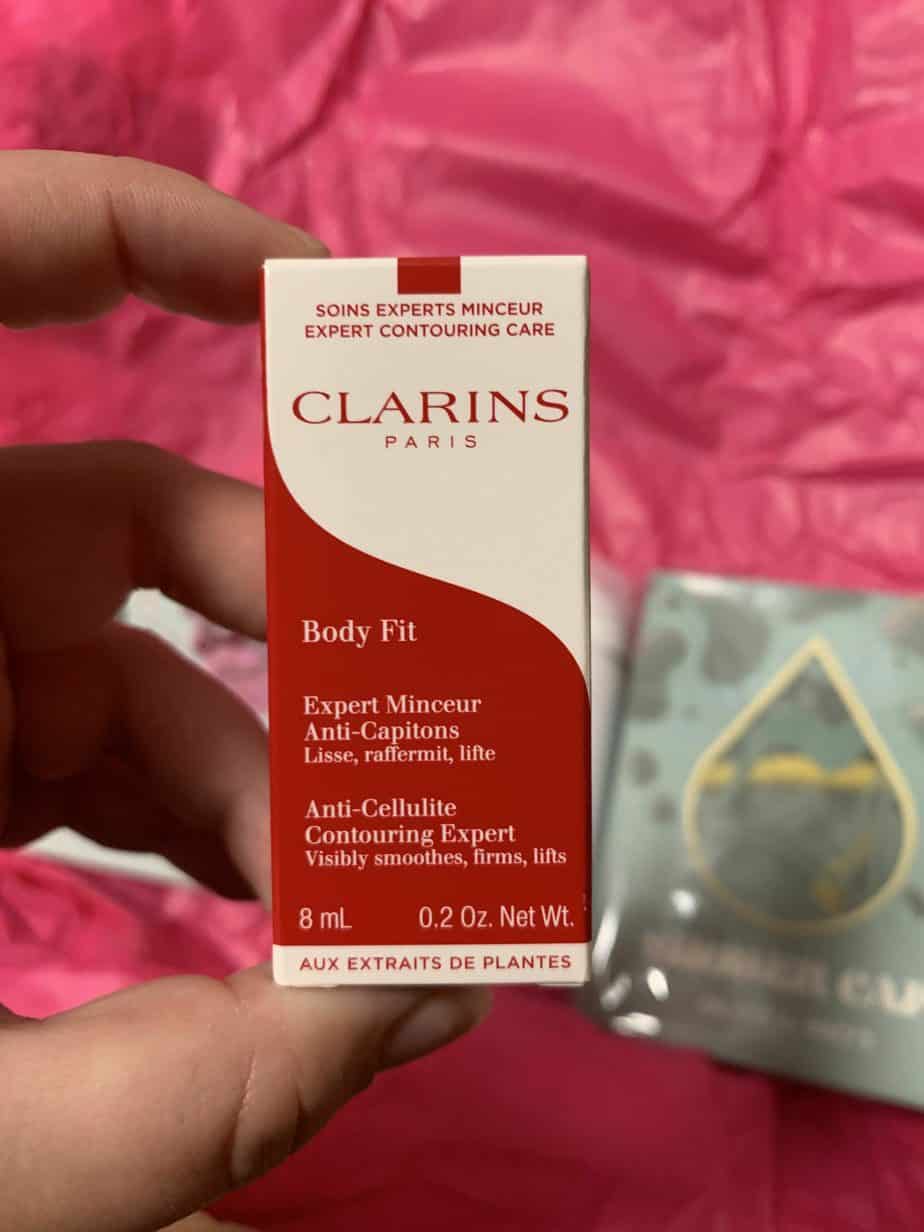 Okay, now this is something I can get behind!
I'm all about body positivity, but I do love that this was included. Ever since I've become a mom, I've had a hard time liking any part of my body. My self-confidence is down the drain. I've never received any sort of product to help fight against my cellulite in any subscription box I've received (besides a butt lifting cream in Boxycharm).
I do wish the size was a little bigger, but I'm very familiar with Clarins. A full-sized version of this cream is $71!
Mario Badescu Coconut Body Scrub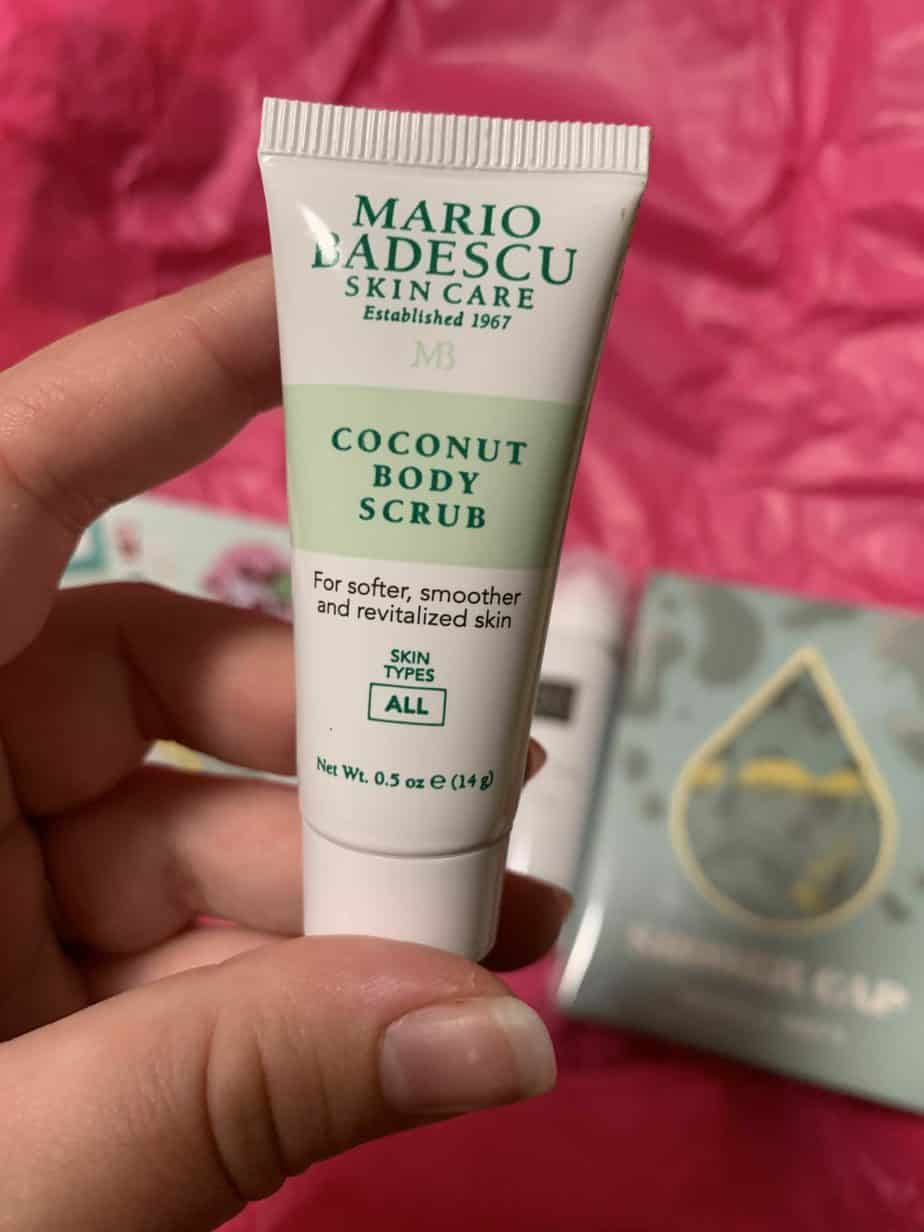 Mario Badescu is a brand that I know and love. Ulta first introduced me to this super affordable (but amazing) brand. There have been many skin conditions that Mario Badescu has helped me get through. But I love the coconut body scrub!
I loved how it was a gel-like consistency; it wasn't a greasy or heavy body scrub. I love how I was able to squeeze it out of the tube and not have to go and scoop it up in a jar. It has a gentle scent of coconut, which I think it's perfect for the spring to a summer transition period that we're in. This is a vegan, cruelty-free, and paraben-free body scrub. It left my skin gently exfoliated without being too heavy or too aggressive.
I will buy this in a full-size product. I think perfect for daily exfoliating, but it wouldn't replace my weekly exfoliation routine.
CLEAN Fragrance Classic Rain Spray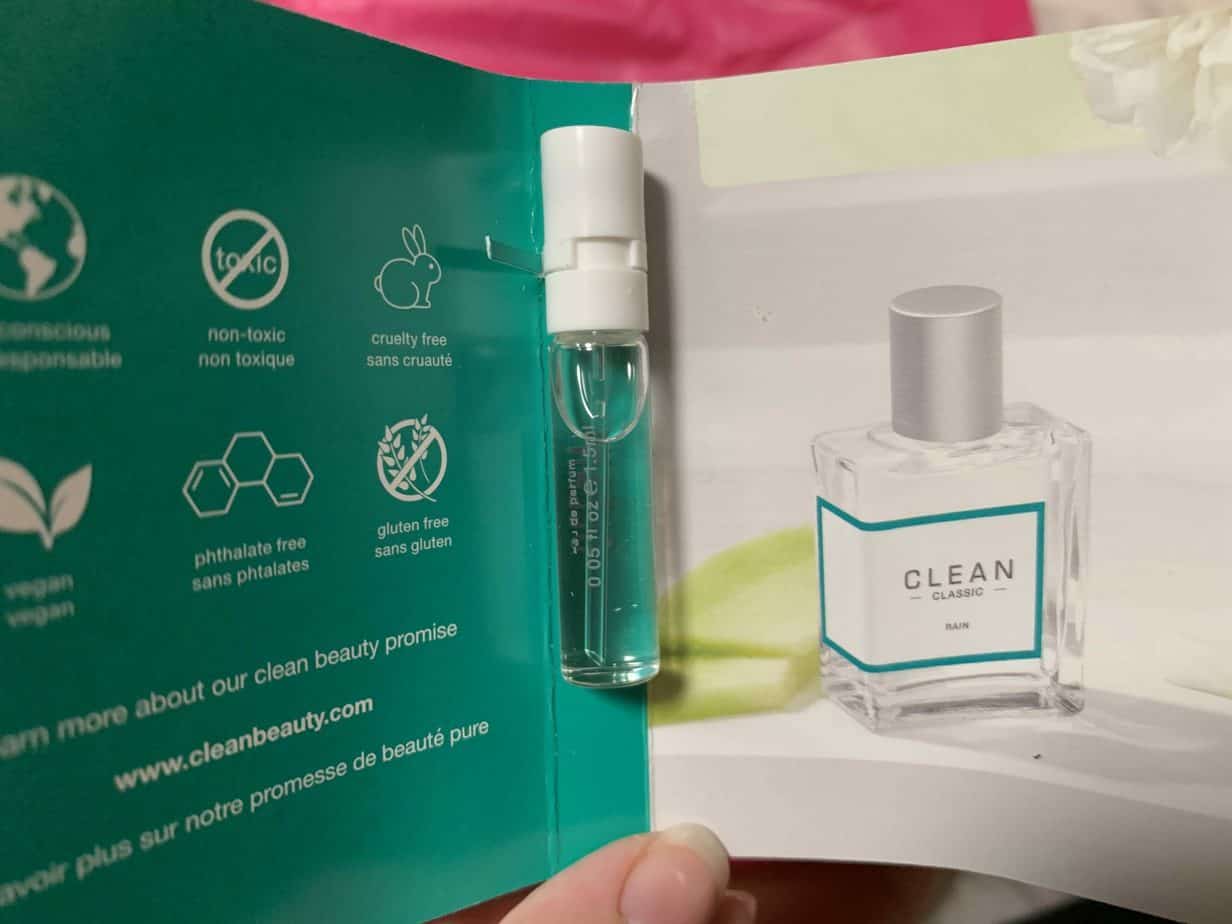 The small perfume spray that I received from Queen of fragrance reminds me of the days that Sephora had a beauty subscription box. This is a higher-end perfume sample with a retail value of $44 for full-sized products. I like the scent of this perfume. Again, I don't like floral scents, so it was refreshing to get a melon and watermint scented perfume.
It does smell like rain, very gentle rain. It's quite refreshing and wasn't overpowering at all. I wouldn't say that this is the best perfume sample that I've ever received before, but it is one that I was pleasantly surprised by. It's comforting, fresh, and simple. I think that it was a little cheaper, I would go out of my way to buy this in a full-sized perfume.
Mystery Shower Cap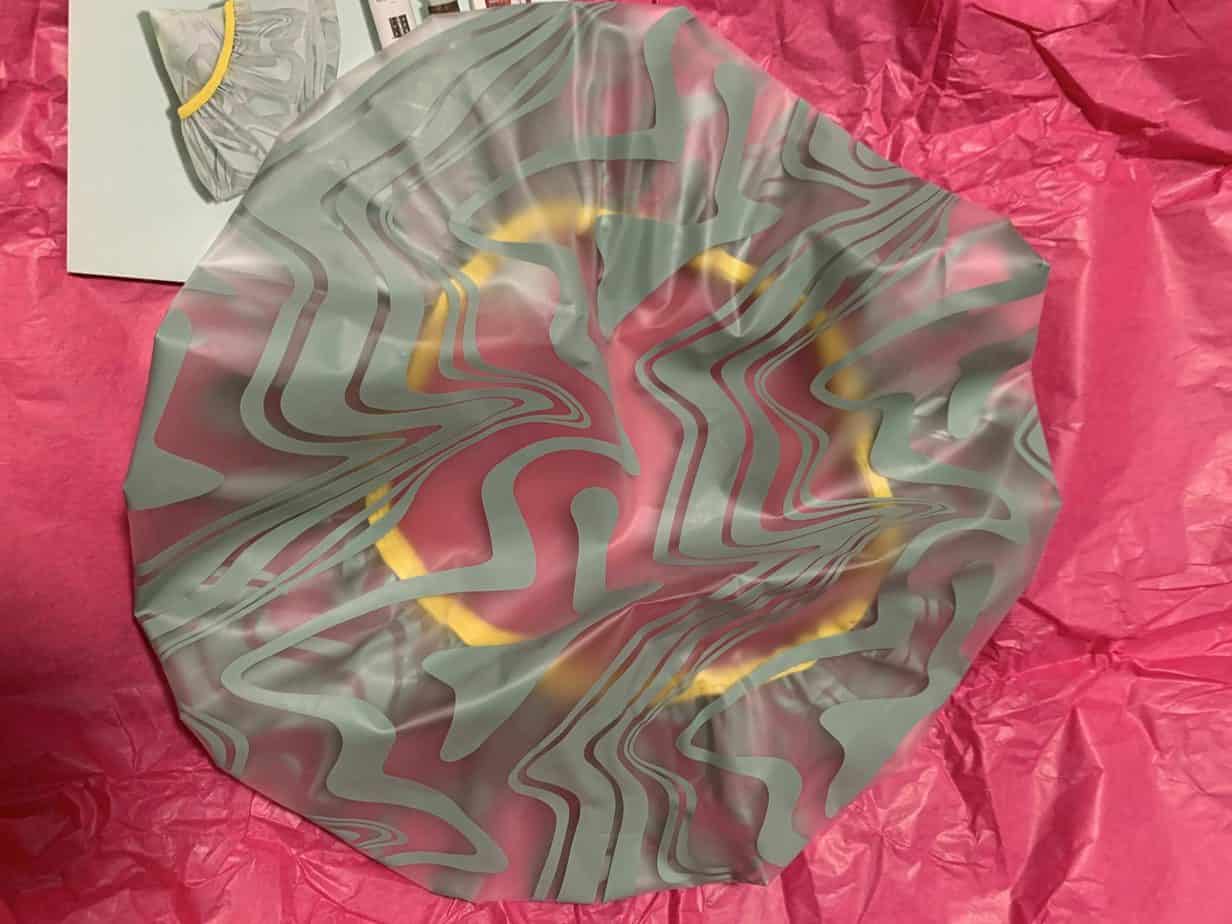 So there isn't any information about the shower cap available on the pamphlet that Macy's sent out. But it is pictured on the front of the pamphlet, which is the only reason that I'm not convinced that I was accidentally sent at the shower cap. The shower cap says that it was created for Macy's, but it doesn't identify the brand after the shower cap. Put shower cap is clear with you'll marbling on it, and it comes with a bright yellow band. The Scream of this month subscription was April Showers, so maybe that's why this shower cap was sent? A little play on words?
I appreciate it, Macy's; it's cute. I've never received a shower cap in any Other subscription box that I've ever ordered, so I do have to say it's a pretty unique item to receive!
See also: ScentBox vs Luxury Scent Box: Which is Best?
Other alternatives to consider
Did you not fall in love with Macy's Beauty Box? There are other alternative beauty boxes out there that I would recommend you consider looking into. Here are a few:
Easy
I think if see is great if you're looking to try out a beauty subscription box and are looking to expand to a larger box later on down the road. There are a bunch of different subscription options that Ipsy now offers, such as their Glam Bag Plus. Ipsy offers a combination of full-size and travel-size products from popular Name brands and smaller Indie brands. A lot of people I have had positive experiences with Ipsy and the glam bag is cheaper than the Macy's Beauty Box. Plus, you get a cute bag with Ipsy every month.

The Target Beauty Capsule comes out once a month. This isn't a typical subscription box where you sign up, and you'll get the box regularly delivered to your home. Instead, You have to make sure that you go to the Target website and pick out your favorite Beauty Capsule box from all of the options available. They have a limited inventory of the box, so if you aren't careful about ordering it on time, it can sell out, and you won't get the box. However, the box is $15, and you get a wide variety of beauty and makeup supplies. Everything inside of the Target Beauty Box is available in the Target store, so if you do like something, you could always go and buy the full-size at Target.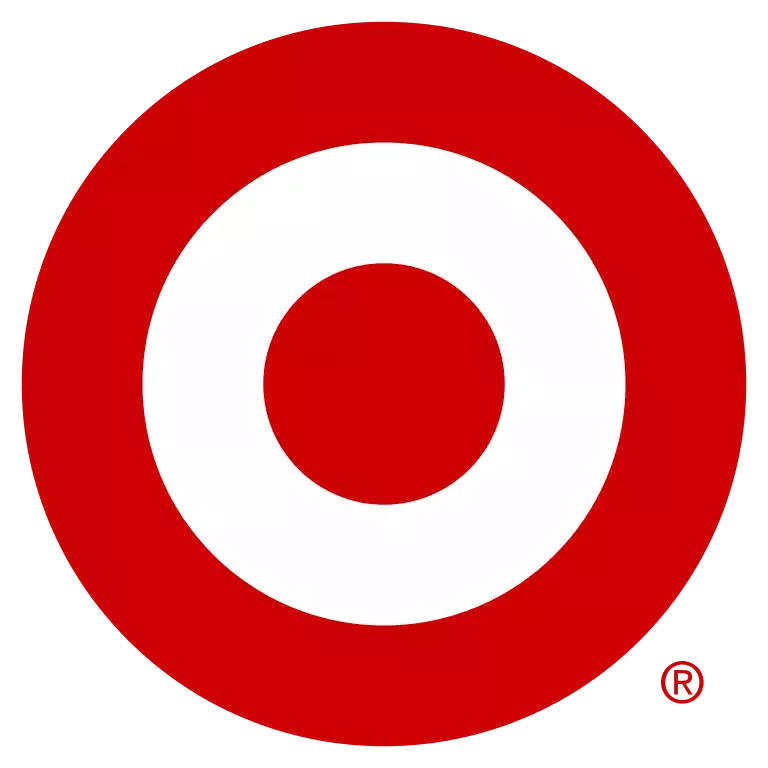 Target Beauty Capsule | Target
Shop Target for a wide assortment of Target Beauty Capsule. Choose from Same Day Delivery, Drive Up or Order Pickup. Free standard shipping with $35 orders.
Check Price
We earn a commission if you click this link and make a purchase at no additional cost to you.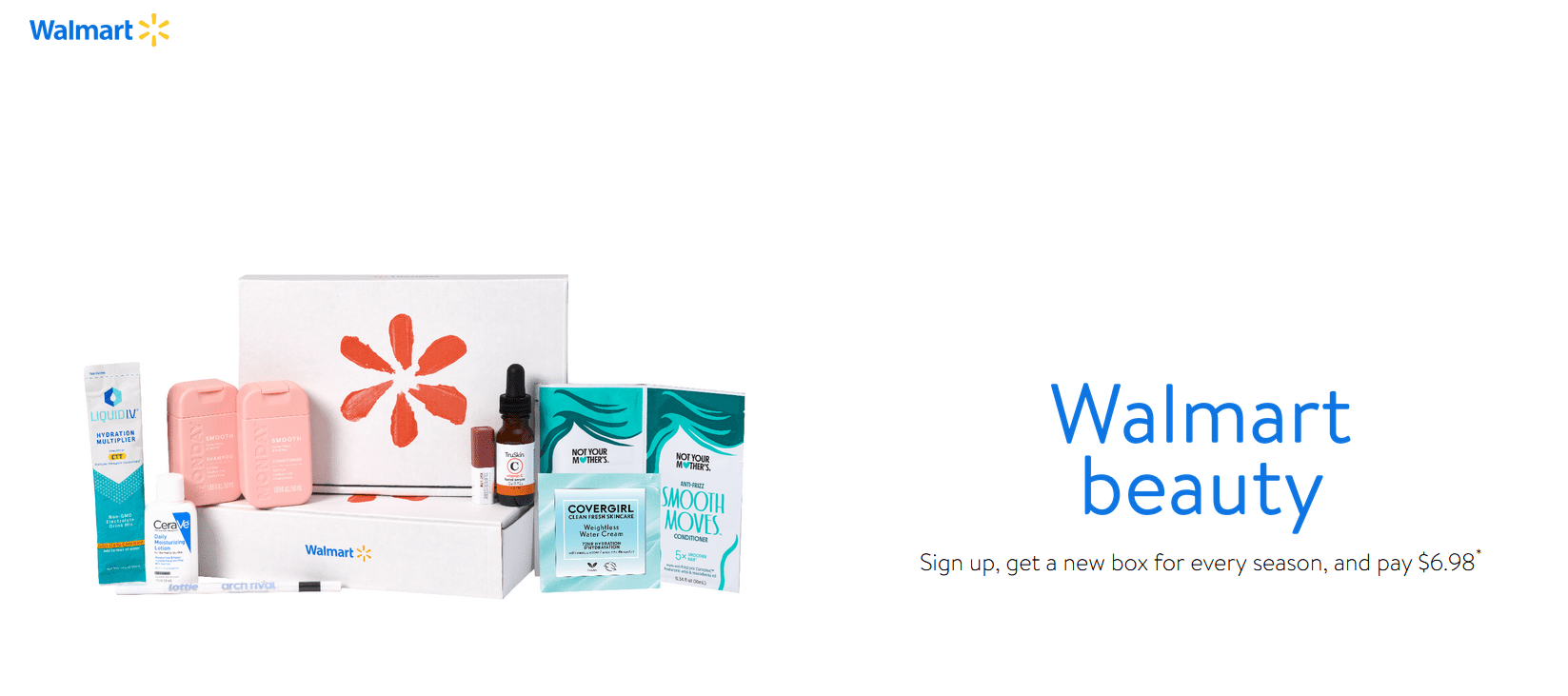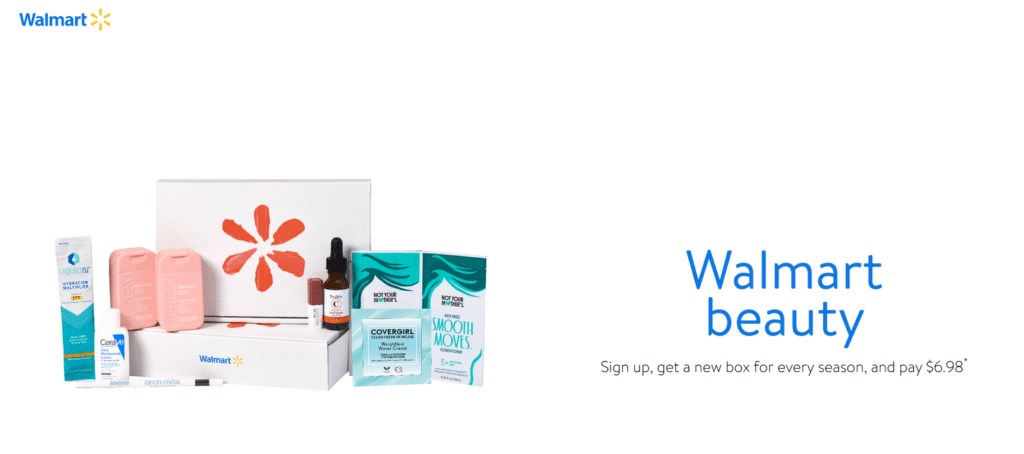 You can't go wrong for free! Walmart says this box is free and that you only have to pay $5 for shipping and handling. This is a super budget-friendly option and you get a lot of the same skincare and beauty products inside of your box. Everything that you get inside of your Walmart Beauty boxes is available at Walmart. So if you find that you fall in love with a full-size or trial-size product that you get in your Walmart Beauty Box, you can always go by it and store. It's a similar concept to the Macy's box but much cheaper.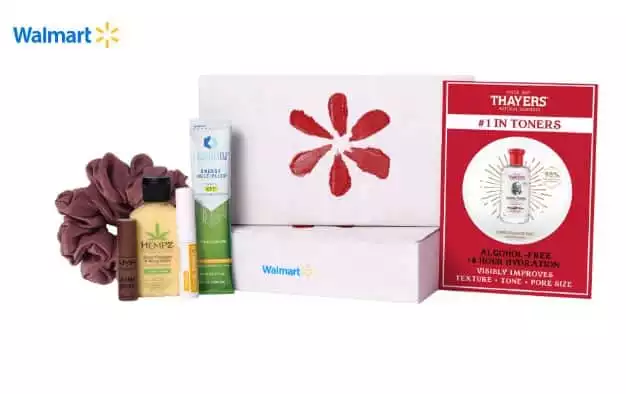 Beauty Box | Walmart
In your Walmart Beauty Box, you'll find beauty samples and tips on products sold at Walmart and on Walmart.com. Receiving your Walmart Beauty Box will be another reason to welcome each new season.
Get Started
We earn a commission if you click this link and make a purchase at no additional cost to you.
How do I cancel my Macy's beauty box subscription?
You'll need to go onto your account page. You'll need to scroll down until you see the Subscriptions section. It'll look like this:
Click on 'Manage Subscriptions' and it'll take you here: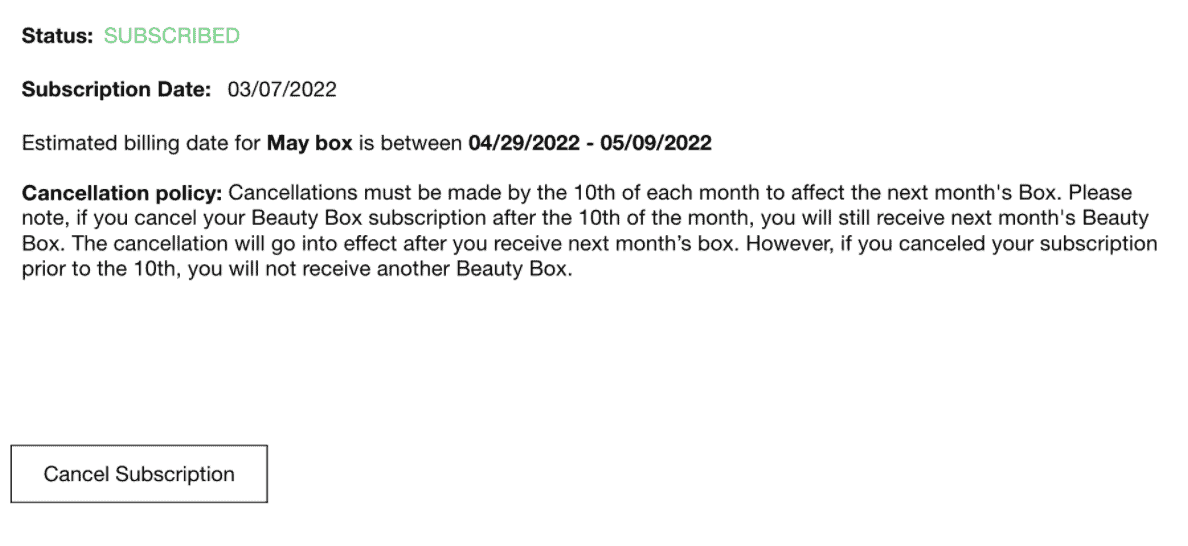 Hit 'cancel subscription' and 'yes cancel'.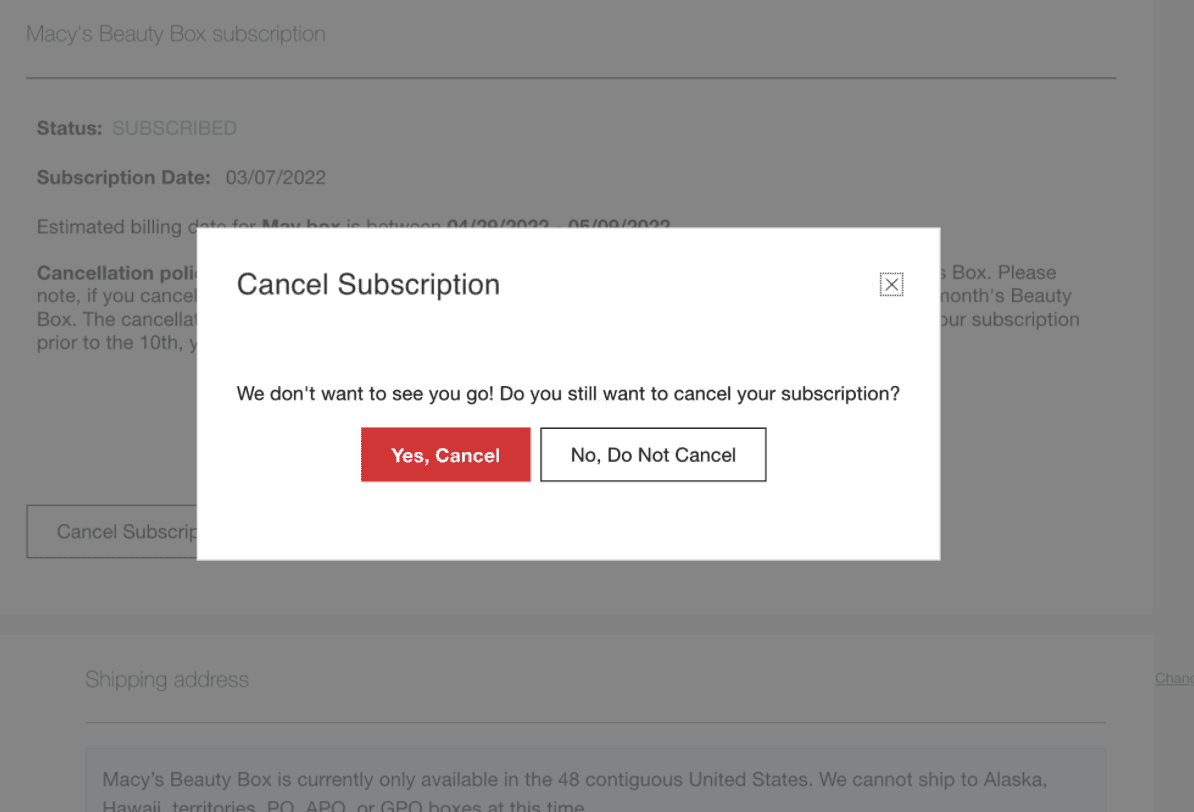 Now, do a little dance. You've canceled your box!
FAQs
Question: What makeup box is the best?
Answer: It all depends on your budget. I love Boxycharm and Ipsy! I think Ipsy is a great beauty box if you're looking for something similar in a price range to Macy's box. 
Question: How long is the waitlist for Macy's beauty box?
Answer: The waitlist for Macy's beauty box is 48 hours. Kind of confusing, but basically, you have to wait 48 hours for a confirmation email saying you're getting the next month's box.
Is Macy's Beauty Box Worth the Hype?
I don't understand how Macy's Beauty Box has so many positive reviews. There are so many beauty bloggers out there who rave about this box. I am not one of those people.
I don't think the Macy's Beauty Box is worth the hype. There are so many other beauty boxes out there that are offered at the same price or cheaper than provide much larger value. Plus, those boxes also offer customization options, so you're going to be getting products that you're going don't want to use.
Plus, all the billing issues and shipment issues that I've had with Macy's it's just a huge red flag. I don't think Their subscription boxes are even remotely worth all of the trouble that I had with their billing department and getting my box here on time. It caused us so much extra stress to have it in my life, and the subscription box experience is supposed to be fun and relaxing. All the problems that I had with this box took any joy or excitement out of my entire experience.
What about you; did you have a positive experience with the Macy's Beauty Box? Share your experience below!
Recommended Reads: