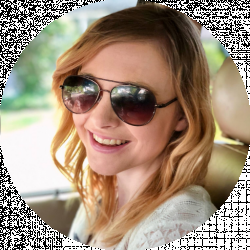 Latest posts by Erin Jamieson
(see all)
One thing I'm not great about: going shopping for clothing for myself. Clothing shopping in person can be time-consuming, and even more so depending on your size, budget, and style preferences. Stitch Fix is the first clothing subscription company I remember hearing about, and the model certainly was interesting to me.
Stitch Fix pairs you up with a styling quiz, and a virtual stylist matches up your preferences and ships your clothes to try on. From there, you can either buy or return items. And with options for men, women, petite, and sizes, it seems like a great option. But more and more customers are canceling Stitch Fix- or at least trying to.
I'll give you the scoop behind why people are canceling Stitch Fix, how to close out your account quickly, and some top alternatives to replace Stitch Fix with.
Bottom Line Up Front Summary
Stitch Fix has long reigned as one of the biggest names in the clothing subscription industry. But lately, more customers have been dissatisfied.
The good news is that you can cancel Stitch Fix by logging into your account and either pausing your next order, switching to on-demand, or deleting your account entirely. You can also email a request to Stitch Fix (via their support system here) to have all of your data removed.
And if you want something to replace your Stitch Fix service, I recommend the Gwynnie Bee (women) or Amazon Prime Wardrobe for families.
My Top Alternatives (After You Cancel)
Gwynnie Bee

:

Best Inclusive Size Clothing Subscription

Fabletics:

Best Athletic Clothing Subscription

Ginny Marie's

:

Best Boutique Clothing Subscription

Short Story

:

Best Clothing Subscription For Petite Women

Amazon Prime Wardrobe:

Best Clothing Subscription For Families
Why You Should Consider Cancelling Stitch Fix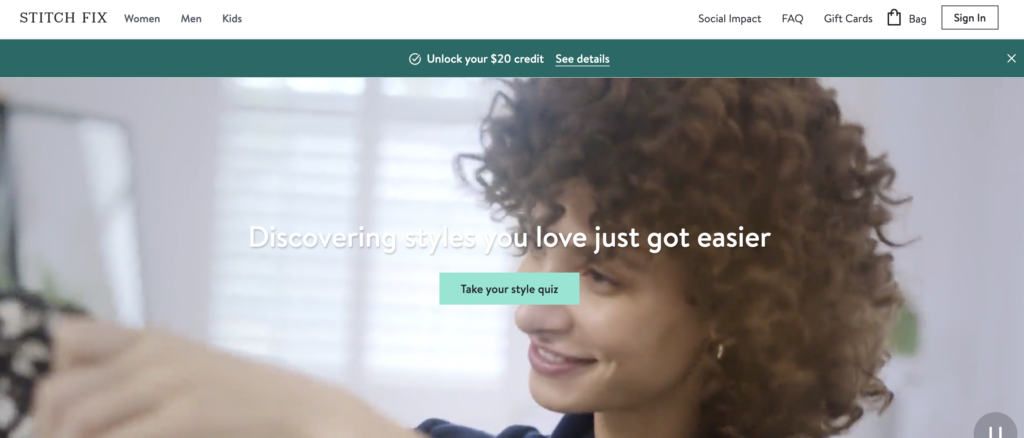 If you're a current subscriber to Stitch Fix and happy with your service, great. But unfortunately, opinions on Stitch Fix are pretty split.
Nowhere is that more telling to me than on external review sites like Trust Pilot. While it's great that 40 percent of reviewers gave Stitch Fix an "excellent" rating, slightly more- 42 percent- gave it a poor or bad rating.
Those ratings aren't in isolation, either. The company has fallen to a D- rating on Better Business Bureau due to unresolved issues. I want to highlight (and condense) a few of the major complaints:
Worn Out/ Poor Quality Clothing

Delayed Refunds/ Missing Refunds for Returned Items

Poor Stitch Fix Customer Service

Styles Didn't Match Profile/ Preferences
Is it true that some customers like Stitch Fix? Yes. But even some loyal customers have noticed a shift in quality. If any of these complaints raise concerns, it could be a good idea to switch from Stitch Fix to an alternative that offers a better overall experience.
How to Cancel (or Pause) Stitch Fix Now


If you're a Stitch Fix subscriber, you have two options: pause a subscription, or cancel one. Note: You cannot cancel a box once you've already paid the styling fee- nor will it be refunded.
Cancellation (Easiest From Web Browser)
Log into your

Stitch Fix account

. If you forgot your password, just use their

Password Recovery Tool

,

and you'll be sent an email to rest it.

Stop automatic deliveries by opting for

On-Demand Scheduling

instead (use this link). This means you should only receive boxes if and when you order them. You can also:

Stop receiving emails and promotions by

Managing Your Email Preferences

.
You can also do this from your Stitch Fix app by logging into your account and managing your next fix/ rescheduling your next fix.
Deleting Your Stitch Fix Account & All Data
If you want to be sure that Stitch Fix doesn't have you as a customer- and you're set on not using it again, I recommend deleting your account. It's not technically necessary, but a good final step.
Log into your Stitch Fix account.

Navigate to "Profile and Settings"

Go to "Account Information" (More Menu)

Select "Deactivate Your Account."

You'll be asked to confirm your choice.

Email them to confirm via their support ticket system here.
After these steps are complete, you should have all information removed and be entirely free of your subscription with Stitch Fix. I recommend completing all of these steps from your browser if possible- it's a bit quicker and easier to navigate than the app, in my opinion.
Best Stitch Fix Alternatives
Now that you know how to cancel Stitch Fix, I want to take a moment to share with you some of the best Stitch Fix alternatives. Just because Stitch Fix didn't work out for you or meet your standards doesn't mean that all clothing subscriptions are the same.
My company reputation, clothing variety, and the overall value selected my picks. Mostly, I wanted to make sure that at least a majority of customers were happy.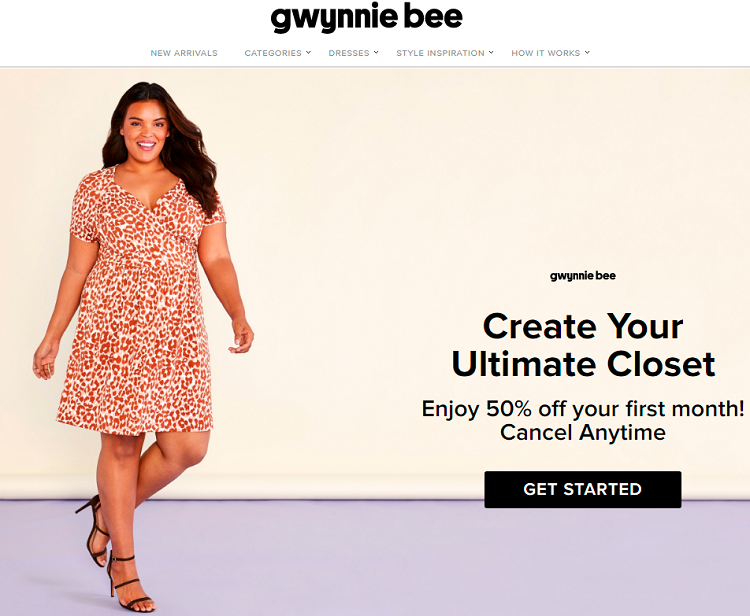 Something that's changed for the better in the fashion industry is increasingly inclusive options, including stylish clothes for plus-sized women. Something frustrating, though, is that too few clothing subscriptions carry plus size- and even fewer have high customer satisfaction ratings. But Gwynnie Bee captures that- and now they've expanded to include straight sizes (0 to 32) too!
If you've heard of this subscription before, chances are you caught its name in publications like In Style, Marie Claire, Forbes, and CNBC. And luckily, it's earned its name with fairy high customer satisfaction.
Another reason why I like this clothing subscription is because it offers a pretty flexible experience. You can add styles you love to a curated collection online and manage them anytime.
Then you can treat it as a rental- wearing your clothes for an event- or you can outright buy them at a discounted price. They carry everything from accessories to jackets to casual, date night, and professional. Subscribe/ Take the Stylist Quiz Here.
Limited Time Deal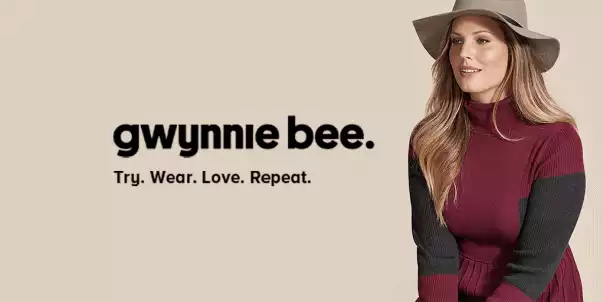 Save 50% Off Gwynnie Bee
We LOVE Gwynnie Bee and are THRILLED to be able to offer 50% off your first order. Try it out and see how it goes! It's easy to cancel.
Try Gwynnie Bee
We earn a commission if you click this link and make a purchase at no additional cost to you.
Pros
Rent or Buy

Stylist Quiz and Curated Online Lookbook

Wide Range of Styles

Sizes 0 to 32

Great

List of Brands
Cons
Nothing For Men, Kids

Have to Call to Cancel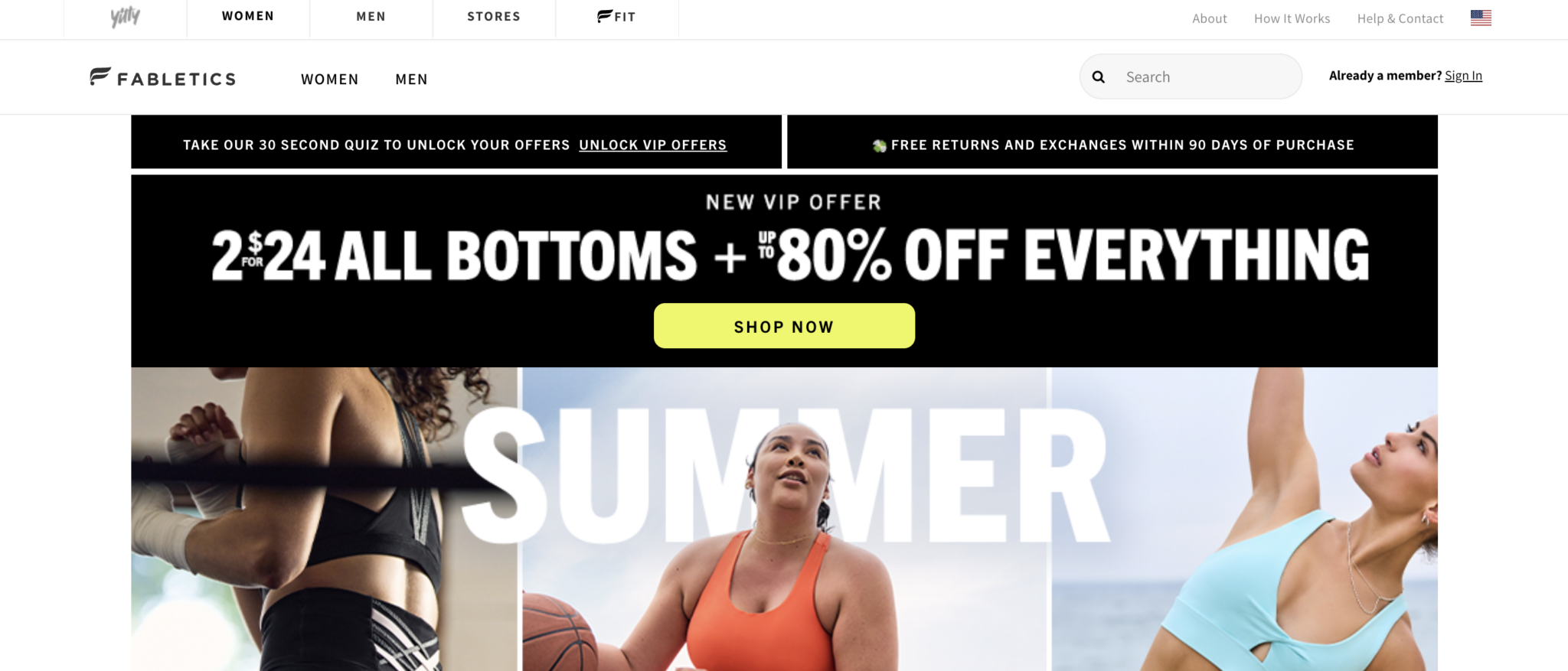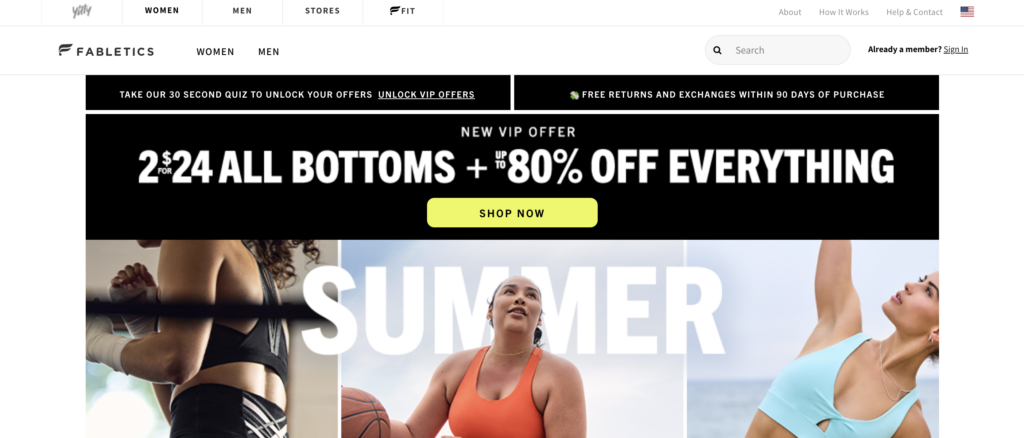 Whether you love fitness or have hopped on the athleisure train, Fabletics is one of the best clothing subscriptions. While I have my favorite athletic brands- like Lululemon and Under Armour- most of the time, I have to snatch things on sale. Fabletics is less expensive and more convenient than shopping at a typical fitness store.
It's also a good option if you want athletic clothing delivered but don't want the contract or obligation of a regular subscription. Every month, you earn credits towards purchases, and all purchases over $50 come with free shipping.
You get site-wide discounts of 20 to 50 percent off for both men's and women's clothing, plus access to the Fabletics workout app. You can cancel at any time and skip months- giving you the freedom to pursue whatever workouts or everyday activities life takes you. Subscribe Here.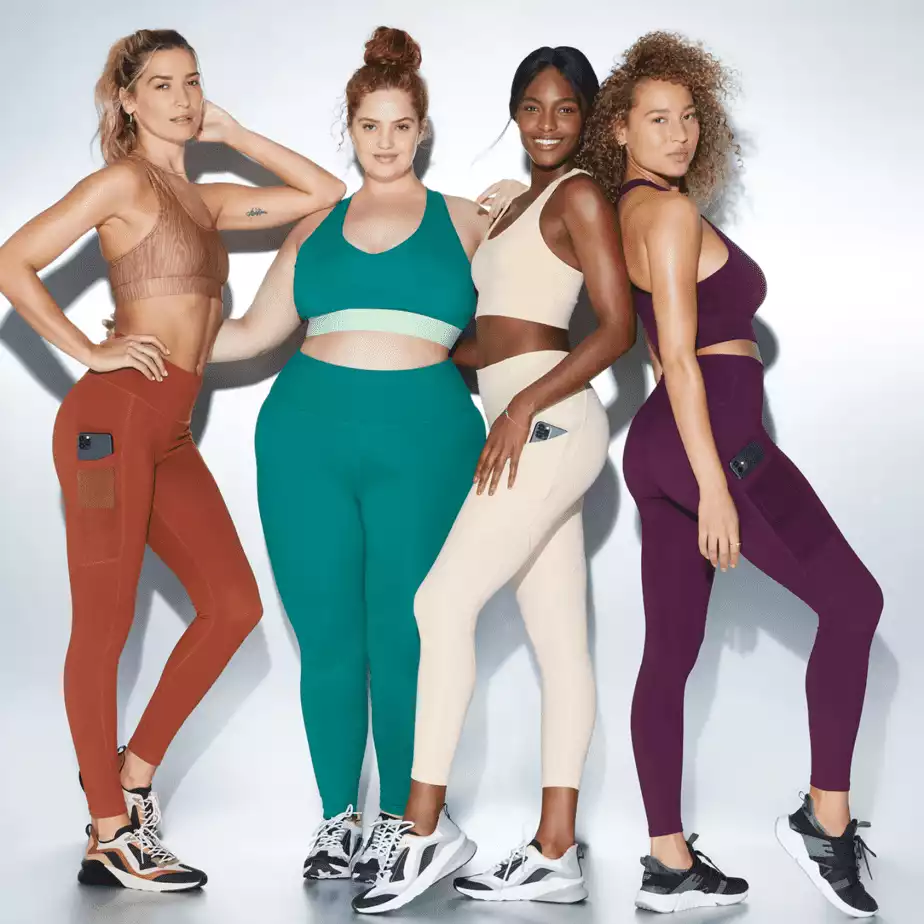 Pros
Purchase Points

20 to 50 Percent Off Retail

Free Fitness App

Cancel and Pause
Cons
No Personal Stylist

Athletic Clothes & Shapewear Only
Fabletics Competitors Compared
Ginny Marie's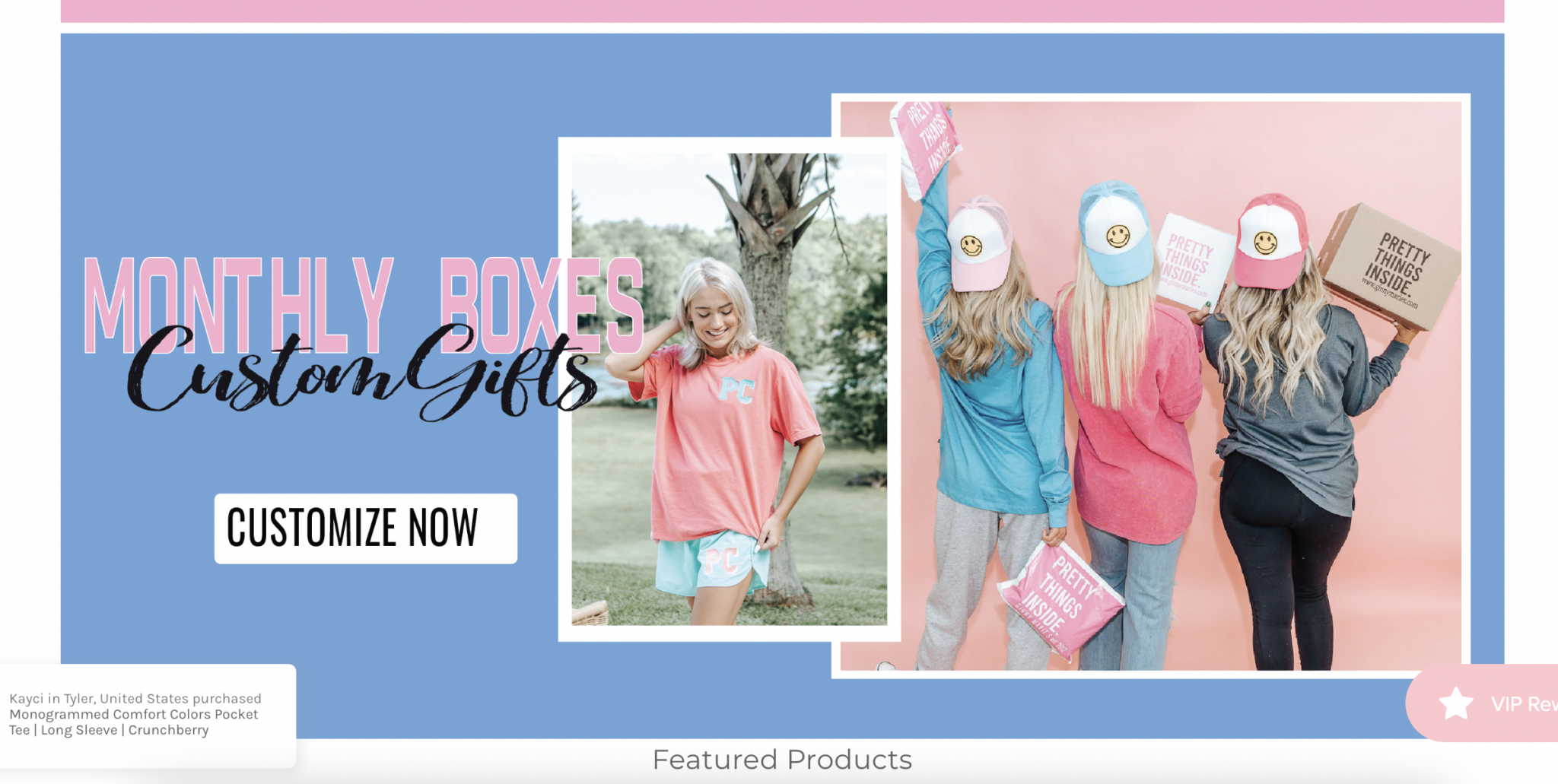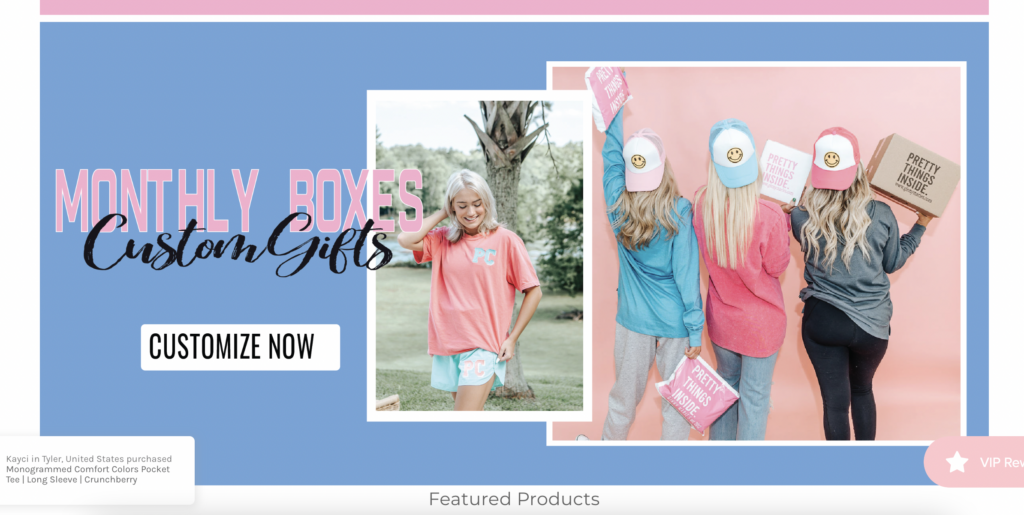 There are a lot of women's clothing subscriptions out there. Too many sacrifices on quality or customer service. That's why I was so happy to stumble upon Ginny Marie's, a boutique fashion clothing service with many personalities.
Their style leans breezy, boho, and bright, featuring brands like Anthropologie, Betsy Pittard, Charles River, Free People, and Mumu. But I like that they also throw in lightly athletic and casual wear like Nike.
While you can shop online a la carte, they also have an array of monthly boxes and bundles- including more people than I imagined! Examples of both one-time and continuing boxes include:
I love that every box has some flexibility- and, of course, you'll be asked for some sizing and lifestyle details, depending on your box. It's one of the most unique clothing subscriptions out there, and I hope it gains more traction soon. See All Subscription Options Here.
Pros
For Women, Kids, Babies

Popular, High-Quality Brands

Casual, Everyday, Sleepwear & More

Very Flexible
Cons
Not Super Personalized

Nothing for Men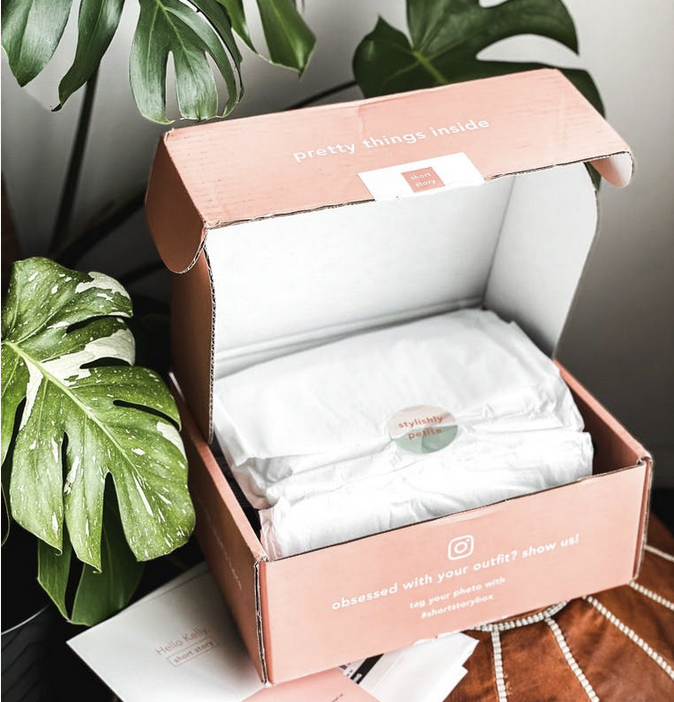 I have a lot of women in my family who'd be considered petite. At 5'4", I sometimes fit petite and sometimes regular sizes- but it can be super frustrating to find a great pair of pants, only to have them drag on the floor.
You can get them tailored, but it takes time and money. So while Gwynnie Bee has a few brands that run shorter, I love finding a good clothing box-like Short Story specifically tailored for petite.
Everything is catered to women 5' 4" and under, from sizes 00P up to 18P- and the good news is that they are working on expanding their size range. Every box ships with 5 to 6 items based upon your needs and lifestyle- the same personal styling some go to Stitch Fix for.
They carry unique but chic and up-and-coming brands such as Vince Camuto, Vero Moda, Amour Vert, Pistola Denim, and Liverpool. You'll pay a styling fee per box, and, like Stitch Fix, you can buy what you like (prices start at around $30). I love that they include both casual and more work-friendly clothing. Subscribe/ Take Your Style Quiz Here.
Pros
Tailored for Petites up to Size 18

Variety of Price Points

Style Quiz and Personal Stylist

Unique Brands
Cons
Slightly More Expensive

5-Day Return Window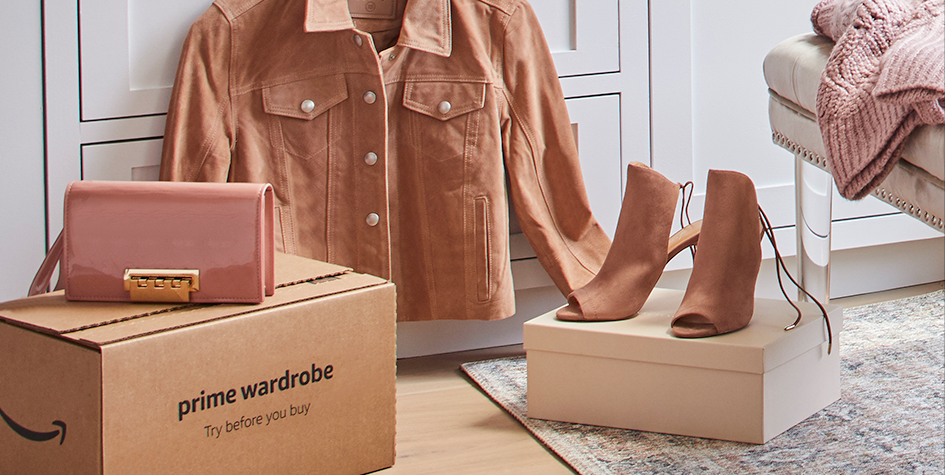 I knew I had to include a clothing subscription service for men- but the problem is, nearly all of them have serious customer service flaws or a poor business reputation. Luckily, Amazon Prime members can take advantage of a clothing box option that serves men, women, and children. It also happens to be a fairly direct alternative to Stitch Fix.
Amazon Prime Wardrobe allows you to choose 6 to 7 items at a time, try them on at home, then send back whatever you don't want to buy. The 7-day return window is more than twice the time you get with Stitch Fix.
An upgrade for a personal stylist is a cheap, flat fee per month- instead of paying that stylist fee with every box. Plus, there's a range of brands for everyone, from babies to adults. Subscribe Here.
Pros
Affordable

Clothes For Babies Through Adults

Men's & Women's

Range of Brands
Cons
Requires Prime Membership

More Casual
Frequently Asked Questions
Question: What Makes Stitch Fix different?
Answer: Stitch Fix is one of the 'original' clothing subscription companies and one of the most well-known. While it's not unique now as it was, Stitch Fix uses a personal style quiz to match your needs and preferences- and pair real stylists with data to find choices for you.
Stitch Fix stands out with its sheer inventory of clothing types and brands. And while many competitors are only meant for those identifying as women, Stitch Fix offers clothing for different ages and genders. Still, despite all of these advantages, more and more companies are offering similar services. 
Question: Is Stitch Fix Struggling?
Answer: Stitch Fix was highly popular at its peak, but the service has been struggling in recent years. From 2018 to 2021, subscriber growth slowed. And though it seemed like 2021 was a better year, by 2022, CNBC reported a $78 million loss for Stitch Fix's third-quarter earnings report. There are many theories as to why Stitch Fix is struggling.
They don't offer high-end clothing yet are more expensive than mainstream competitors. On top of it, Stitch Fix hasn't hopped on clothing trends like some competitors. 
Question: Does Stitch Fix Send Used Clothes?
Answer: Stitch Fix doesn't claim to send used clothes, but some customers have reported receiving items that have to wear on the fabrics or tags. This may be due to their subscription model: customers are sent a box and can ship back any clothing they don't wish to keep.
If not handled properly, this is where some of that distressed look could come from. In other words: while these aren't inherently used clothes, it's possible that someone else tried them on. 
Question: Can I Get a Refund from Stitch Fix?
Answer: Stitch Fix is a little different than some clothing subscriptions in that you pay a styling fee first but aren't obligated to pay for the clothes. So you can send back any clothes you don't want and won't be charged- but there is a limited try-on window of just 3 days.
There's no specific refund policy, except for reporting a missing or damaged package. All of your returns and refunds can be tracked on your online account. 
Final Thoughts
Stitch Fix's model is popular for a reason. So many of us are busy- and a long shopping trip isn't possible. And if you've had experiences like mine, you know that something that looks great online doesn't always flatter as much in person.
But with growing complaints and lagging customer service, there's an easy process for canceling it quickly- and hopefully finding a better alternative. Log into your account to manage your subscription, but you'll need to contact Stitch Fix directly if you want all of your data removed.
Final Recommendations
Feeling a little unsure about signing up for another service after canceling Stitch Fix? I fully respect that: you must do what feels suitable for your lifestyle. But if you are itching to get into a clothing subscription service, I recommend the Amazon Prime Wardrobe. It's one of the few clothing subscriptions that offer a generous return window and clothing styles for all ages.
Recommended Reads: