Latest posts by Crystal Schwanke
(see all)
The Armoire vs. Rent the Runway is a closer call than I thought it would be. I know my preference, but putting it into words is trickier because they're so similar.
It mostly boils down to the vibe and my lifestyle. It probably will be for you, too, but you might choose a different one than me.
I've been in a clothing rut for a few years, and I've recently started exploring clothing rentals to try trends, get to know what looks good on me at this stage in my life, and have a little fun without committing to buying anything.
Buying something you love only to change your mind after those tags come off is the worst. Especially if the clothes were expensive.
Companies like Armoire and Rent the Runway allow you to test drive clothes–not just try them on–and either send them back or buy them at a discount.
After you've spent a few weeks with them and actually worn them somewhere other than in front of the mirror, you'll have a better idea of what you truly think about a fit, color, or style. I'm indecisive about clothes, so I love that.
Short and Sweet: What I Think
The Armoire vs. Rent the Runway decision is an easy one for me.
Rent the Runway has the kind of clothing I dreamed of wearing one day when I was in my late teens and early 20s. Then "normal, not glam" life became more cemented, and I realized I was not going to be that "future self" I'd created in my mind. I'm happy where I am and still enjoy looking at what Rent the Runway offers, but I need the more toned-down version–Armoire. It's my happy place between Rent the Runway and the mall.
You can still get clothes for nights out, special occasions, vacations, and work. Still, I find Armoire's selection more approachable overall.
The Main Differences Between Armoire and Rent the Runway
Armoire's social media component lets you follow other users, whereas Rent the Runway does not.

Armoire makes recommendations based on a questionnaire you fill out before you get started, whereas Rent the Runway steps out of the way and lets you do your own thing from the beginning.

Armoire has stylists who can help you choose the best things to rent (sort of like Stitch Fix, but not exactly), while Rent the Runway does not.

Armoire does a better job of dressing me for my life now, whereas Rent the Runway almost makes me wish I led a more exciting life.

Armoire requires you to send back all the items in your case at once (you can wait until your new one arrives, though), whereas Rent the Runway allows you to split it up and send back some for replacements while you hold on to others.

Armoire lets you choose from plans with four, seven, or unlimited (six at a time) items, whereas Rent the Runway narrows it down to four or eight things at a time.

Armoire's lowest-cost plan is $79.00 per month, whereas Rent the Runway's is $99.00 per month (each has a discounted rate for the first month or two).

Armoire doesn't break down their selection by event or special occasion, whereas Rent the Runway has links at the top of the page that allow you to find exactly the things you'll want to consider in that moment (like the perfect holiday dress or something to wear to a wedding).
Armoire doesn't have accessories to rent, whereas Rent the Runway has hats, sunglasses, scarves, jewelry, and handbags.
Top Rent the Runway Alternative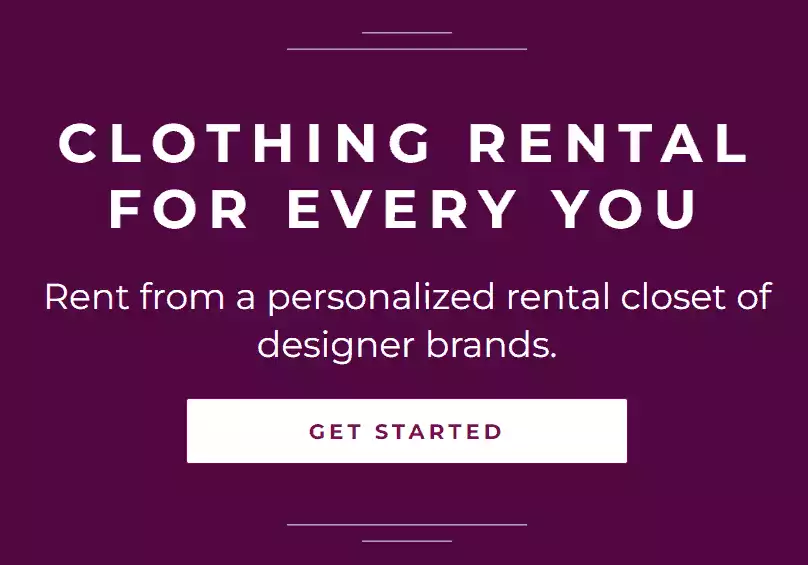 Why Go With Armoire Style?
Armoire Style offers a similar service to Rent the Runway, but has a much higher "success rate" due to a proprietary fashion + style matching quiz that "gets" your personal quirks better than a generic rental service. Kind of like if you merged Stitch Fix with Rent the Runway. Personal stylist + free shipping + keep what you love.
Take the Quiz
We earn a commission if you click this link and make a purchase at no additional cost to you.
All About Armoire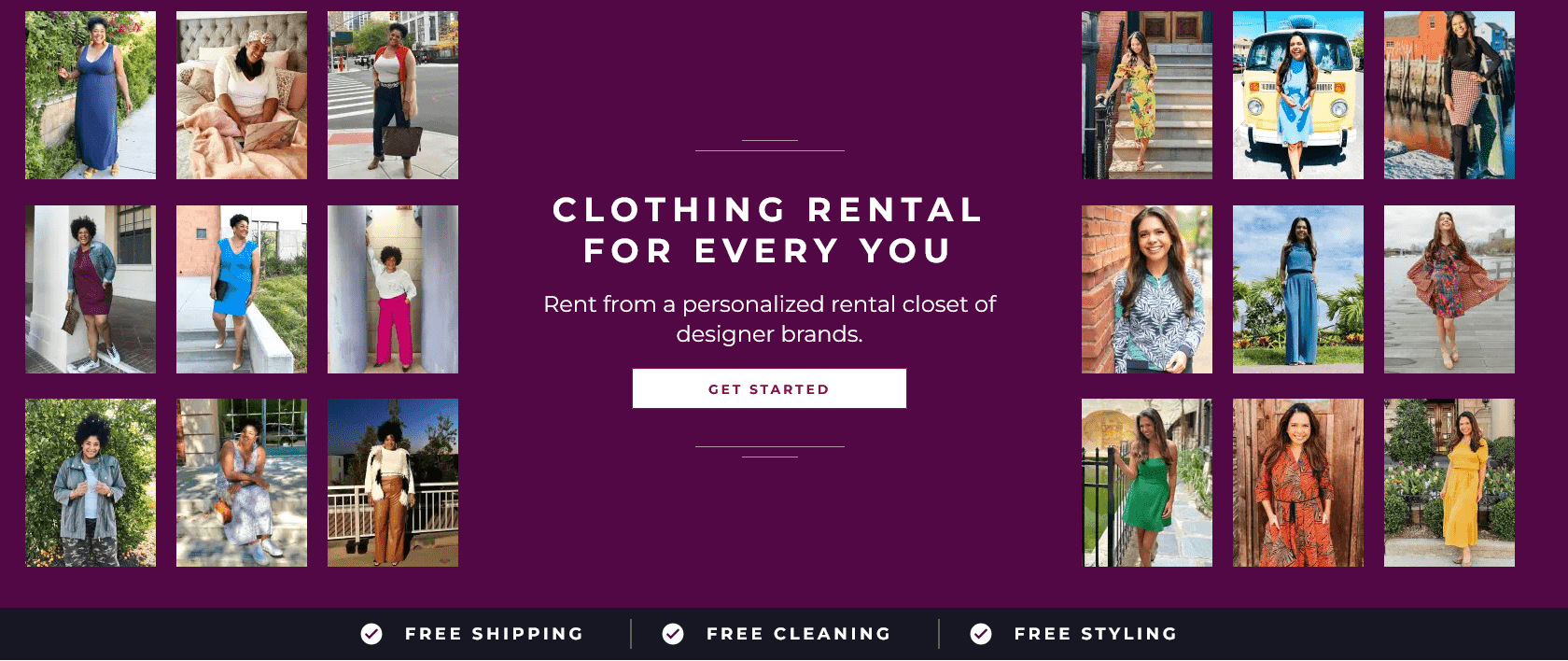 Armoire is a clothing rental subscription service with a social component that helps you get an even better look at how the clothes fit before you rent them.
Connecting with people who have a similar body type and style as you can lead to a never-empty online closet full of things you'd like to rent. You'll always be inspired and if it feels easier for you to scroll through the feed than the pages of clothes, makes it even easier–and less time-consuming–to find your next group of outfits.
Not only that, but you get five or more recommendations based on your answers to the questions you're asked when you sign up. You can refresh those if you're not thrilled with the choices. You'll never go in and immediately feel overwhelmed by a sea of options and no guidance, but if you want to go past the recommendations and peruse their options, you still can.
Finally, you'll be able to get a stylist's help finding things to rent. You don't always have to work with one (I didn't), but the option is there.
Armoire excels at matching you to clothes you'll love for days and nights that take up–I'm guessing–80 to 90 percent of the average person's life, outside of sleeping.
If you're not ready to bring a stylist into the process, Armoire performs best when you're looking to generally expand what's in your closet and give you more day-to-day options, even temporarily.
It's more difficult if you're looking for something to wear to a specific special event because of the way the site's menus and navigation are set up. You can always type what you're looking for into the search bar and whittle the choices down via the filter on the side, but I'd use a different company for special events.
The Armoire Style Selection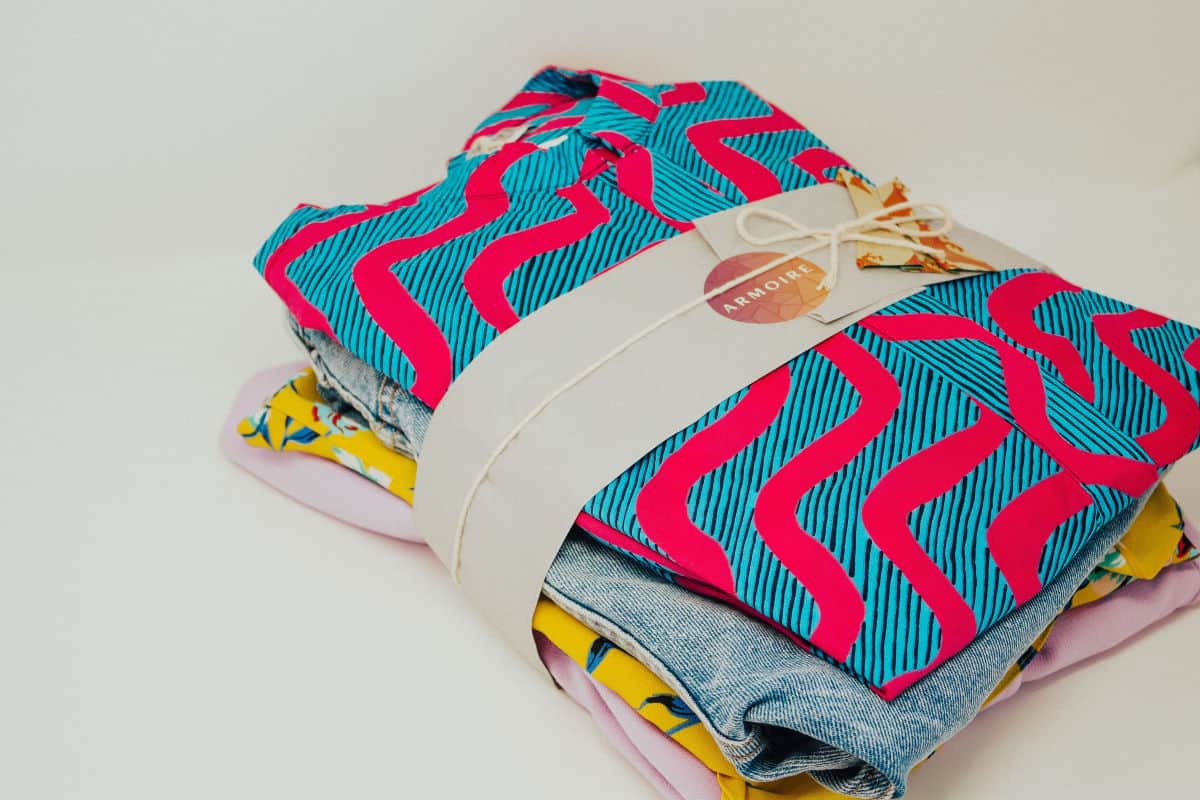 The selection here is perfect for everyday wear–and beyond (special events and nights out are covered, but there are plenty of low-key, non-intimidating choices to choose from for working from home, going to the office, attending classes, meeting up with friends, or doing errands). This selection makes me feel like I can wear the clothes, rather than the clothes wearing me.
When I went outside my comfort zone and looked for night out, special occasion, and vacation pieces, the styles Armoire suggested were classy, sophisticated, sometimes a little on the sexy side, and looked like high-quality items.
They were all things I'd happily wear–nothing too outlandish, attention-grabbing, or inappropriate for the occasions I'd selected. When I went around my recommendations, I saw more large patterns, bright colors, glitz, glam, and strategically-placed cutouts.
There's something here for everyone's personality and style, but still, I don't see anything that's more runway than real life.
Armoire Pros
You can follow other users with similar body types and get an idea of which clothing items will work for you. Most sites have reviews, but at that point, you've already found and clicked on an item. Here, you'll get new ideas just by following people. You can see what they've rented, and what they thought, and get the pros and cons of an item before you commit to adding it to your next order.

The clothes I rented looked brand new (the jeans still had the tags on them!).

I got several opportunities to add extras to my case (two free spots to use before January, a backup size, and another email offer) for free.

You can keep the items from one case until the next case arrives, so you're always covered.

Customer service is quick to respond and helpful.

They have prepaid options that save you money.

Some great fast fashion and sustainable brands selections.
Armoire Cons
It's more expensive than some other options (not Rent the Runway), but in my experience, the clothes were worth it.

You may be surprised by how much you'd have to pay even with the discount when you want to keep something forever. I wanted to keep an outfit but sent it back after I saw the prices. Not that the clothes weren't worth it. It was just more than my budget was prepared for, and based on other companies I've used, I expected the prices to be lower.

The site seemed to be having some issues when I signed up, and it was frustrating, but it seems to have been resolved now (if it happens to you, don't give up!).

You have to return all the items in your case at one time. You can keep a case for another month with an active subscription, but you won't be able to keep part of it and return the other part for new things.

You can't access the prepay options and save right off the bat. It tells me my account is too new to sign up for a prepaid plan.
The Rundown on Rent the Runway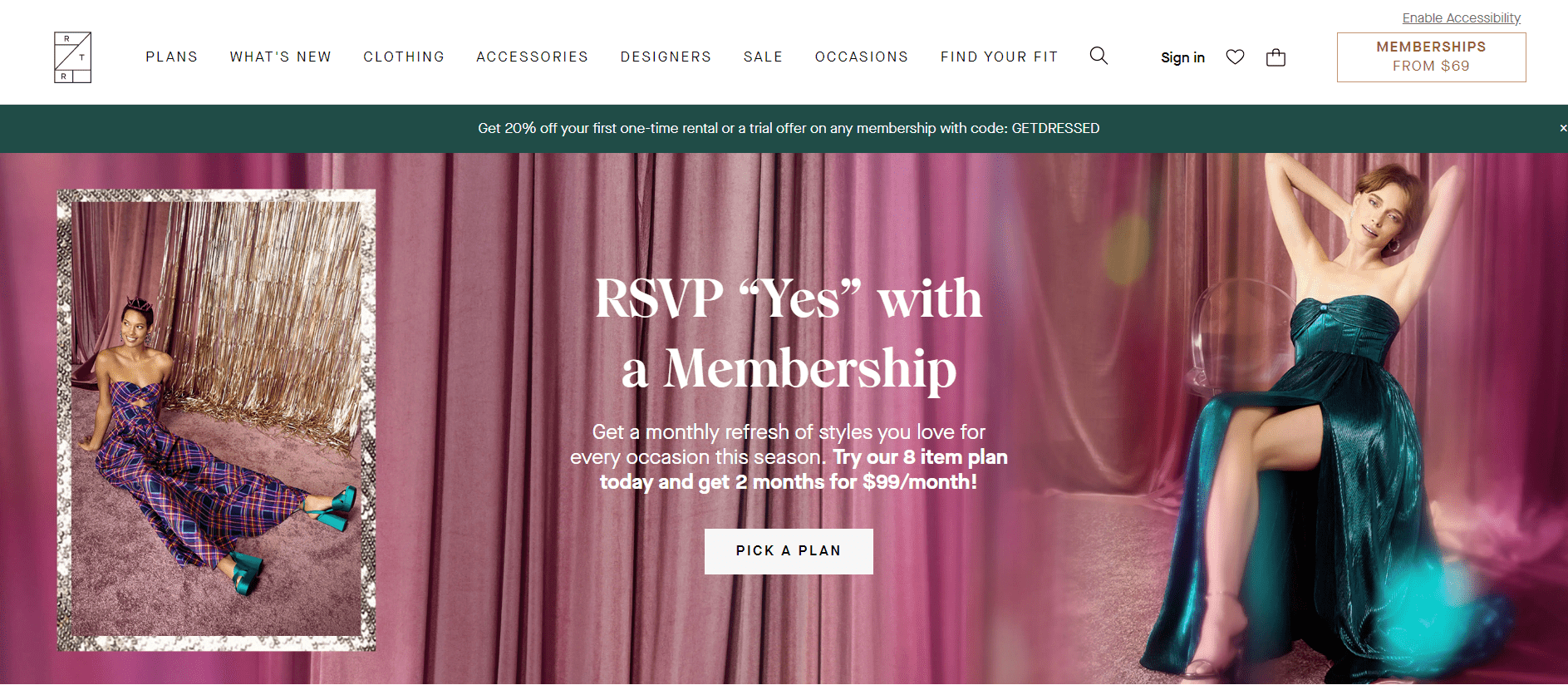 Rent the Runway is a fashionista's dream come true. These clothes make regular people feel runway-ready–and all things considered, it doesn't cost that much to access these brands and styles.
They are also one of the first and best known clothing rental services to pioneer the model.
You can rent thousands of dollars worth of clothing for $144.00 per month or less. When you go with the lower tier, you can rent items that cost up to $350.00. If you spring for the eight-piece tier, you'll get to rent things that cost up to $3000.00.
You can sign up for a subscription, which will almost always be a better value, or you can do one-time rentals.
If you've always wanted to be a celebrity (or at least dress like one) and soak up the spotlight, you could just go straight to Rent the Runway without a second glance at any other clothing rental company. Their high-end designer brands, runway-worthy fashion is right up your alley. It takes the gilded, unattainable (for most of us) lifestyle full of fame, fortune, glamour, and world travel on a whim, and offers a taste, via fashion, to the masses–at a fraction of the cost.
If you've ever affectionately referred to yourself as "extra," you're going to love Rent the Runway.
Love expensive jewelry and handbags? Rent the Runway has you covered from head (with hats, earrings, necklaces, and sunglasses) to…ankle. You can't rent shoes to finish off your outfit, but everything else is covered.
The Rent the Runway Selection

Though there are some casual and office-friendly styles here, the selection caters more toward those who want to "dress to impress" as much as possible and call themselves fashionistas. I had no problem imagining any of the items I saw on the runway as I scrolled through the pages of things I could rent.
Even though a lot of these styles could be worn in regular, real life for the average person, they tend to push the envelope with slits, texture, patterns, shape, details, and overall designs.
You are very likely to stand out if you go with this option, which isn't a bad thing. However, if you'd rather blend in due to your personality or setting of an event, you'll have a harder time finding items you're thrilled to rent. That doesn't mean they're not there (these clothes are seriously beautiful!), but you'll have to spend more time searching.
Rent the Runway excels in the breakdown of events at the top of the page that take you to outfit ideas to match the occasion. How many times have you received an invitation to something and wondered what you were expected to wear?
A quick look at the "Best-Dressed Guest" section under weddings, for example, shows styles that range from a leopard print maxi dress with cutouts at the waist to classic styles in muted shades and velvet.
Rent the Runway Pros
If you have a special event and want to dress to impress, Rent the Runway has your back.

You can rent one thing and don't necessarily need a subscription. In most cases, you'll probably come out ahead if you subscribe rather than renting one item, but it's good to know you don't have to commit.

If you've always wanted to dress like a celebrity or famous model, the sky's the limit here–and you'll only spend a fraction of the cost. They bridge the gap between the fashion magazine pages and real-life like no other.

You can return only some of your items at one time. If you like something enough to hold onto it for another month or two, you can return the rest and get new things to replace them.

You get two discounted months when you sign up, not just one.

Great selection of the higher end designer pieces.
Rent the Runway Cons
The monthly cost is high compared to other options, especially after the first two discounted months.

For the average person (I'm counting myself in this group, but my life might be more boring than most), Rent the Runway's styles strike me as "extra." They're beautiful clothes, but there's only a little I'd want or need in my everyday life. I no longer go to holiday parties or events that require formal clothes, so I don't need a subscription to access these clothes every month (luckily, it's easy to pause or cancel your account).

I don't see their unlimited option listed anymore. It was expensive, but sometimes unlimited is just what you want and need from a service like this.

Because you don't start out with recommendations when you sign up for an account, you might feel a little overwhelmed when you get in there and start looking for things to rent. Of course, if you love to browse, this might be a pro for you–wander through the pages and see what looks good.
Other Clothing Rental Services: What Else You Could Try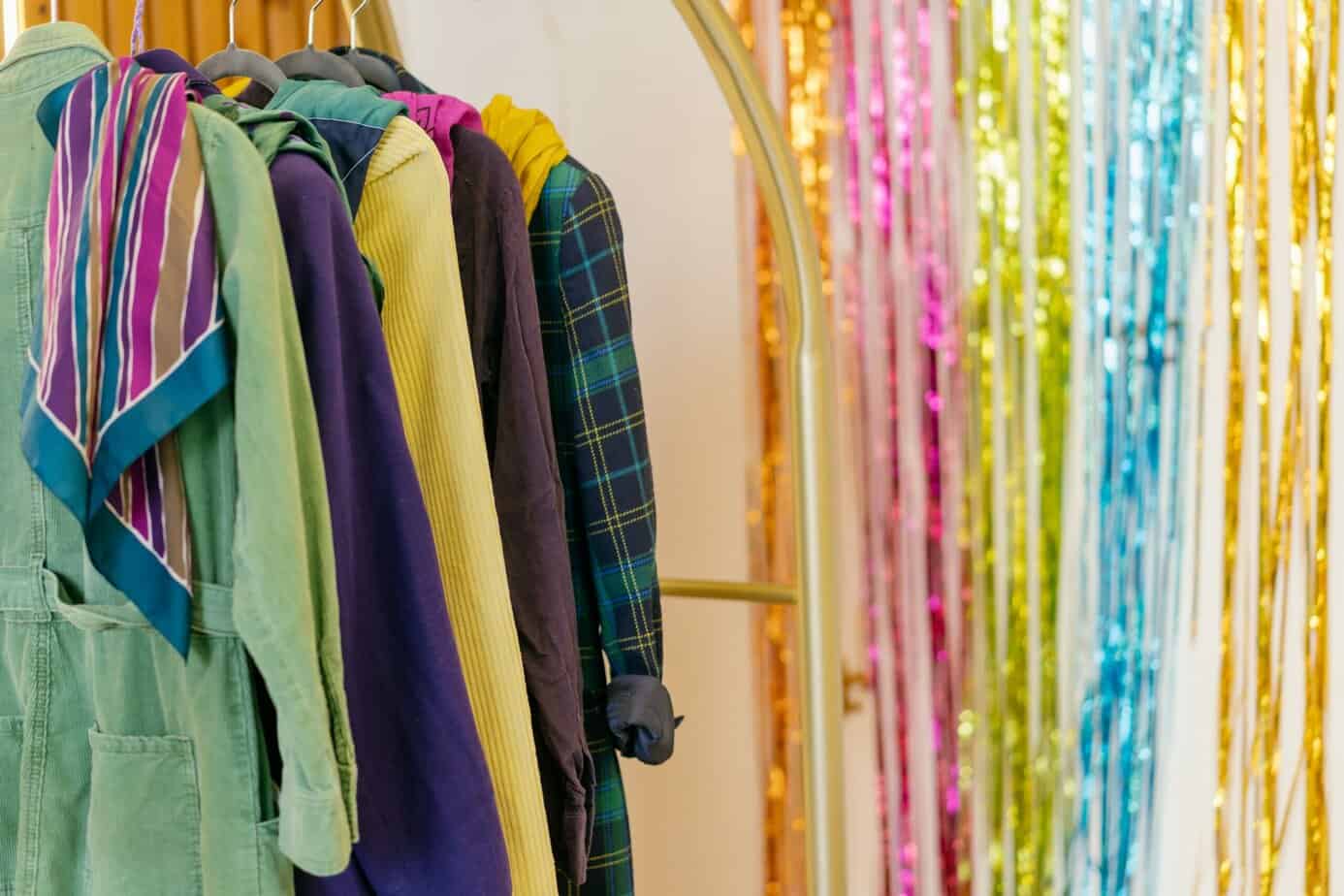 Nuuly is one of my top two clothing rental companies. For a monthly fee, you get six items in an adorable reusable bag that closes with a zipper. The clothes I tried were good quality, and the discounts felt reasonable (I'm still obsessed with the cardigan that came in my first case).
You can only get multiple shipments in the same month if you pay a fee to unlock early, but if you choose wisely, you will only need that. I associate Nuuly with comfortable, cozy, casual clothes more than higher-end clothes to go out in. Still, there's a solid mix to choose from.
FashionPass
I tried FashionPass around the same time as Nuuly and liked it, too. It has the option to rent accessories. When I tried it, I had to fill a slot with an accessory, which I didn't like. Now, if you choose one of the higher tiers, you can swap accessories for another clothing item. There are three plans to choose from. I had no complaints about the clothes, either. These feel more casual overall than what you'll find at Armoire or Rent the Runway.
If you like to rent clothes because you get a stylist's help and can purchase items at a discount, you might still like Wantable. It's not a rental option, but someone will choose styles for you based on your preferences, then you can purchase them at a discount if you love them (you get a 20 percent discount if you buy five or more things).
You'll get seven new items per month to try on, think it over for five days, and then choose what to keep and send back. The styling fee is $20.00 and applies to your purchase.
With companies like this and Stitch Fix, below, you can try the clothes on, but you can't take the tags off or wear them out the way you can with the rental options, so that might make it harder to decide what you want to keep.
This isn't a rental option. Instead, a stylist will take the information you've provided and choose five things for you to try. You'll have a chance to reject items before they send them, but you will only be able to see what they replace them with once your box arrives.
If you decide to keep everything, you'll get a discount on the items, just like on rentals from Armoire or Rent the Runway. The $20.00 styling fee goes toward your purchase.
You'll only have three days to decide what to keep, so you will only have a short time to think it over. Stitch Fix prices vary based on the ranges you choose in the sign-up process, so it could be a more budget-friendly option. It's an excellent way to add things you will love for a long time to your wardrobe.
Haverdash is a flat fee of $59.99 per month and allows you as many shipments (three items at a time) as you can fit into a month. If you want to keep something, you can get it at a discount. This is one of the more affordable clothing rental options, considering the number of times you can get new shipments. You're not just limited to one like you are with some others.
Some Other Clothing Rental Service & Styling Services
These aren't my top similar options to Rent the Runway or Armoire, but also worth considering for "clothing as a service":
FAQs
Question: Who is Rent the Runway's Competitor?
Answer: There are several, but the closest I've found is Armoire.
Question: Is it Good to Rent Clothes?
Answer: It depends on what your goals are. If you want to add pizzazz to your wardrobe every now and then, are running low on closet space but want to keep trying new things, feel like exploring new styles, or like the idea of wearing new-to-you clothes at a fraction of the cost, yes, it's good to rent clothes. If you're doing it because you're looking for a more sustainable option, it gets a little murky (but it's still overall a good idea to rent). Renting isn't a perfect solution, but it can be helpful in some situations. According to an article in Vogue, it's better to rent something you'd wear once or twice, but best to purchase something you'll wear over and over for years. 
Question: How do I Return an Armoire?
Answer: The bag your clothes were shipped in is reusable, so you'll put them back in there and affix the prepaid return label to the outside. You can drop the bag off at your local post office or schedule a pickup.
Which One Should You Try?
I'm an average person living an average life, mostly at home. I don't need Rent the Runway (but you might) and find Armoire's clothing easier to incorporate into my life. I got immense joy out of my Armoire case and wanted to keep half of it.
The clothes were high quality, clean, and looked suitable for everyday life. I didn't need to plan events around the pieces. Instead, they fit nicely into my life but felt like a level up (or a few levels up, to be honest) from what I usually wear.
Suppose your life is a whirlwind of events, or you need to spice things up with more glam than I do (for interacting with clients, photoshoots, or the nature of your work/office). In that case, choose Rent the Runway.
For the Average Jane looking for clothes that will integrate with things she already has and go through an average month of her life with her, I recommend Armoire as the best of the clothing rental services.
Top Rent the Runway Alternative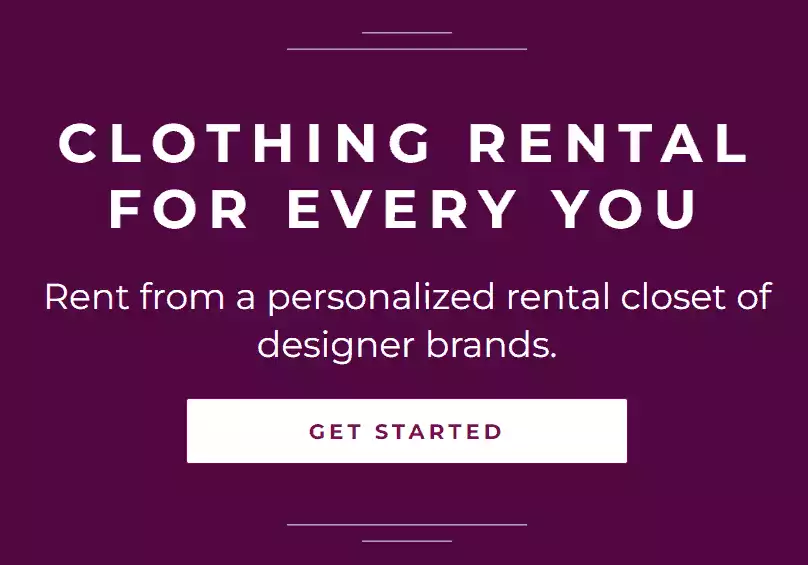 Why Go With Armoire Style?
Armoire Style offers a similar service to Rent the Runway, but has a much higher "success rate" due to a proprietary fashion + style matching quiz that "gets" your personal quirks better than a generic rental service. Kind of like if you merged Stitch Fix with Rent the Runway. Personal stylist + free shipping + keep what you love.
Take the Quiz
We earn a commission if you click this link and make a purchase at no additional cost to you.