Latest posts by Crystal Schwanke
(see all)
I've gotten interested in what clothing rental companies offer lately, so I've had FashionPass vs. Rent the Runway on my mind. Rent the Runway was the first clothing rental option I ever heard about. Still, I quickly dismissed it as something for rich people living glamorous lifestyles who need an ever-rotating selection of designer evening gowns and cocktail dresses.
It was on my radar years ago, as a beauty and fashion writer who's been devouring fashion catalogs and magazines and clicking through all the photos from fashion shows I could find for as long as I can remember. I thought clothing rental companies were a neat idea but nothing I'd choose for myself until recently.
While Rent the Runway is still one of the more expensive options with many styles I'd just skip right over because they don't fit my needs, I've realized they have a lot to offer. They have a ton more than I'd first assumed (maybe they started out that way, though, and that's where I got the idea).
So does FashionPass, which is more my speed where budget and styles are concerned.
FashionPass still offers quality clothes that I feel comfortable wearing daily. Their plans leave me wanting more, but I'm not sure they're lacking enough to make up for the extra cost of Rent the Runway.
Spoiler Alert: I'd Stick with FashionPass
Every time I browse Rent the Runway's selection, I am mesmerized. They have some beautiful things, and it could make sense if you're going to be renting a lot (and have places to go and people to see).
On the other hand, FashionPass also has good quality items in all kinds of styles. FashionPass will get the job done at a lower price for the average person.
With Rent the Runway's memberships, you can only get four things at a time and then swap them out several times. FashionPass allows you to keep swapping as you need to throughout the month. You can get up to four pieces of clothing and three accessories at a time on the highest tier–for a lower price.
Some things make Rent the Runway incredibly appealing, like help with fit, assistance when something doesn't fit, and how you don't have to return everything at once to get new items sent to your door.
Still, I feel more at home sitting around on a Tuesday afternoon in a random shirt that retails for $50.00 instead of $200.00. I wouldn't want to be responsible for paying for a Rent the Runway item if it got ruined on my watch.
The insurance included in the membership covers minor things, but not all the things. I'd take my chances with a cocktail dress or something for a special event. If I needed to rent one of those, I'd try their membership because it would make more sense financially. To be fair, not everything at Rent the Runway has an extravagant price tag.
The Main Differences Between FashionPass vs Rent the Runway
FashionPass appears to skew toward styles a younger demographic will prefer at first glance, whereas Rent the Runway is more universal, perhaps a bit more mature (but both companies have clothes for everyone, and age is just a number, anyway; it doesn't dictate what you can wear–rent what you love!).

FashionPass allows unlimited swaps throughout the month, whereas Rent the Runway limits you to a number based on your membership.

FashionPass won't let you go in and rent one thing at a time without signing up for a membership, whereas Rent the Runway does give that option.

FashionPass comes with minimal risk for your bank account if something is lost, stolen, or majorly damaged, whereas Rent the Runway could cause your account to take a much bigger hit. (This is my anxiety, but each company's insurance only goes so far.)

FashionPass requires you to send everything back at the same time, whereas Rent the Runway allows you the option to keep an item for another month and return the rest for a new group of items.

FashionPass' lowest tier costs $79.00 per month, whereas Rent the Runway's is $94.00 per month (this doesn't include any trial offers that may be available at the time of sign-up).
FashionPass Overview
Here's a crash course in FashionPass and what they bring to the table:
FashionPass has three plans to choose from: Socialite (2 items of clothing and one accessory for $79.00 per month), Trendsetter (three items of clothing and two accessories for $109.00 per month), and Wanderlust (four items of clothing and three accessories for $139.00 per month).

If you need more, you can add items for $11.95 each.

They do the laundry for you.

Shipping is free both ways, every time.

Shipping is fast–my order took from late Wednesday night to Saturday morning.

If you order something that doesn't fit, they address it by letting you return everything for a new order, or you can pay $11.95 to have something else sent your way.

You can get your next round of clothes faster for an extra fee.

You must send all your items back together unless you buy some.
FashionPass Pros
It's easier for the average person to find something to wear here. That doesn't mean everything is basic and boring, but there's a good mix of staples and trends that don't look out of place in everyday life.

You get unlimited swaps, so you could theoretically wear your outfit on Monday, return it Tuesday morning, and possibly have a new group of items by the following Monday. It might be close. Based on how fast shipping was, you could probably get through three or four groups of clothing and accessories in a month. I wouldn't necessarily count on it because there are so many moving parts you're not in control of (like when they ship and how long the mail takes), but it's possible. You should get at least two sets in a month, minimum.

FashionPass' membership tiers are more affordable, and if you time it right, you can get as many items as you do with Rent the Runway.

The clothes–at least in my experience–are in good condition, not too worn. The necklace seemed new.

There's a lot of variety, and you get to try things you'd normally never wear–or won't have an occasion to wear again–without wasting the money on the retail price or using up valuable closet space.
FashionPass Cons
I really hate that there aren't any plans without accessories. I chose the necklace because it was cute enough, but I didn't need it, wasn't thrilled to wear it, and it just felt like a throwaway spot in the rental.

I didn't have trouble with the fit of the clothes I rented (that's not the con). If I had, there wouldn't have been a way to exchange for the correct size without returning everything else (or buying it) and waiting for another package. This isn't an issue exclusive to FashionPass, but it's worth noting.

FashionPass doesn't have the option to rent a single item at a time; you'll need a membership.

You can browse before you sign up, but you can't start creating an order until you've given them the payment information. I like to "shop" and keep track of what I want before I decide to go through with it and check out. This is a minor complaint.

If you don't update your card and it expires, you'll be subject to a

10 percent late fee

and any missed monthly fees.

There's a delay when you want to choose new items. You'll be able to select new ones within two days of dropping your package off at FedEx. I wish it would unlock and let you order more as soon as the package is scanned at the counter when you drop it off. There's a way around this, too, but it'll cost you $9.00.
Rent the Runway Overview
I have mixed feelings about Rent the Runway. I love what they offer, but I don't see myself wearing the clothes very often. The membership doesn't make long-term sense for me. If it makes sense for you because you go out a lot or just want to see what it's like to wear these designer options, here's a quick overview:
Rent the Runway has three membership options, too. The membership prices are higher than FashionPass', but the clothes are more expensive overall. Get four pieces per month for $94.00 per month, eight for $144.00 per month, or 16 for $235.00 per month. You'll probably be able to score a discount for the first month or two, so you won't dive right into those prices.

Like with FashionPass, there's an option to buy the things you love at a discount instead of sending them back.

You can rent one thing at a time outside of the membership, but check the prices against membership fees. It might make more sense to sign up, try some extra items, and cancel if you decide it's not for you.

You can start shopping for your next round of clothes and accessories as soon as you tell them what you're sending back, so you're not stuck with nothing to wear.

They help you find the correct sizes.

Shipping is free both ways.

They do the laundry, so you don't have to.

Styles run the gamut from casual/brunch to gala/wedding.
Rent the Runway Pros
You can rent a single item and keep it for four to eight days if you don't want a membership.

You can buy at a discount straight from Rent the Runway; no renting or membership is required.

Suppose you love designer items but don't have the budget or the need to buy them new and hang them in your closet indefinitely. In that case, you can rotate through high-end styles you love and snag the ones you can't get enough of for good at a fraction of their regular prices.

One

massive

benefit to Rent the Runway is not needing to return everything simultaneously. If you love one thing, you can send the rest back and keep that item for another month–you don't have to buy it.

Backup sizes are available in some situations, which most similar services do not offer.

There's no stylist to work with, but the site does help you figure out which size is most likely to fit.
Rent the Runway Cons
The prices and fashion seem like more than the average person will need regularly. Of course, lifestyles differ, and I can only speak from my perspective here. There are obviously plenty of people who can benefit from–and afford–this option.

There's a limit on how many things you can have at a time and how many times you can swap one set of clothes for another, regardless of your plan. You can only have four things at a time. If you choose the top tier, you'll get four sets of four items each month.

I briefly felt misled when I went to create an account. The listed price for the lowest tier is $94.00, with a trial month of $69.00. When you click (or if you notice the banner at the top of the page with a discount code), it offers 20 percent off your first month. My brain read that as "additional 20 percent" because of how it was presented, but the 20 percent off is the same deal already shown on the pricing page. You won't get an additional 20 percent off the first month. They didn't do anything wrong here, but I want to go ahead and cut down on the disappointment if your brain works the way mine did there.

They do the same thing as FashionPass, where you can browse. Still, you can't start a cart before you make your final decision and give them your billing information.

If you choose the lower tier, you'll only be able to rent items up to $350.00. With the other two, you can rent items up to $3000.00.
If FashionPass and Rent the Runway Don't Quite Meet Your Needs
There are similar options if neither FashionPass nor Rent the Runway seems like the perfect match for your needs. I love that there are so many services to choose from. You can get the right number and types of items at the right price delivered to your door. What a time to be alive. Consider these:
Nuuly lets you rent six pieces of clothing at a time. There's only one plan available, but it's reasonably priced. The only downfall is that you don't get to exchange them throughout the month. If you're done with the pieces early, you can unlock a new month (and a new charge).
Stitch Fix is a clothing subscription box for items to buy, not rent. You can set it so you get boxes every few weeks, monthly, quarterly, or whenever you want a new one (with no set schedule). A stylist will choose five things for you to keep or buy, and you'll need to decide within three days. If you like everything enough to keep it, you'll get a 25 percent discount on the whole box. You can't wear and return them since they're brand new with tags.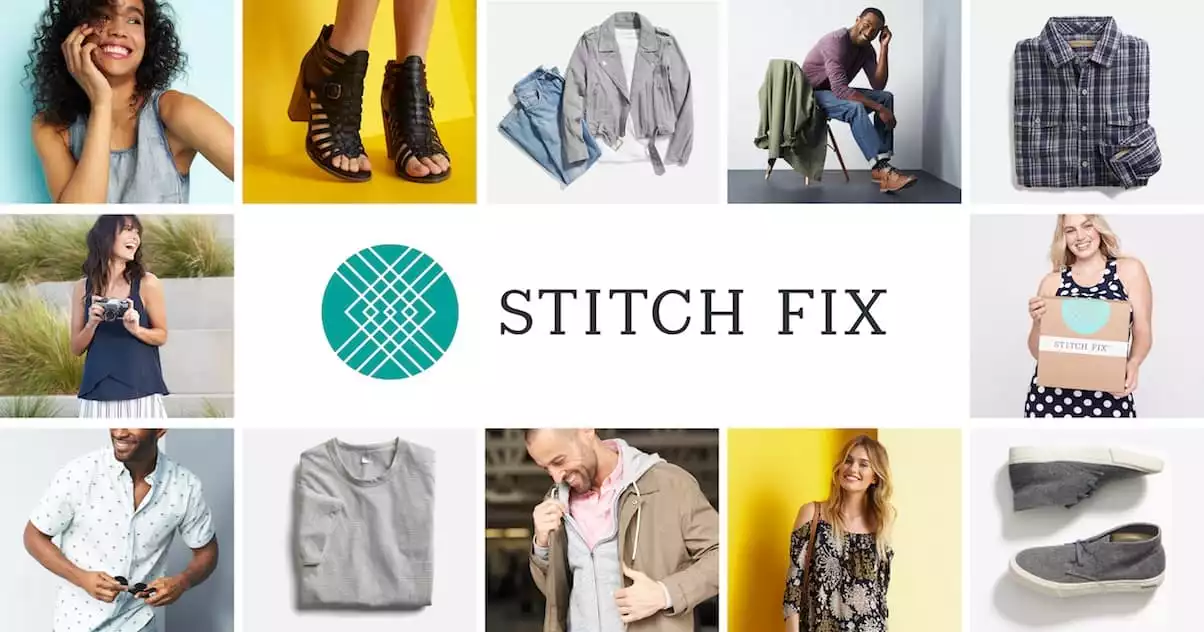 I Prefer StitchFix Personally
It's pretty simple. StitchFix has an AMAZING styling system that quite literally leads the market. Couple that with an amazing selection of brands and StitchFix truly makes it easy to look good without really trying! Keep Everything in Your Fix & Get 25% Off!
Get Started
We earn a commission if you click this link and make a purchase at no additional cost to you.
Trendsend is similar to Stitch Fix, since these are new clothes you'll buy, not rent. You take a quiz that gives your stylist a sense of the vibe you're looking for, then they send you six to eight things with the goal of working within your budget. The styling fee is $20.00 and will apply to anything you buy, but you only get a 10 percent discount if you keep everything.
ThredUP used to have a subscription box, but now it works like an online thrift shop. This is a place to check if you're after designer clothes for much less than retail. I thought shopping there was a little overwhelming, but my daughter loved the whole experience. The prices are excellent. Shipping times will vary, especially if you order several items because they collect them from different warehouses and then send you a single box or bag.
Le Tote is another option that lets you rent clothing and accessories. There are two plans. Choose from four times of clothing or three items of clothing and two accessories. If you need more than that at one time, you can pay an extra fee per piece. If you need maternity clothes, they have you covered, too. If you fall in love with an item, you can buy it for half off the retail price.
Gwynnie Bee has several pricing and plan options, from $49.00 per month for one thing at a time to $199.00 per month for 10. You can cycle through different items throughout the month, so keep that in mind when choosing your plan. Their sizes range from XS to 5X. These styles are primarily for everyday wear–casual and work clothes.
Questions about FashionPass and Rent the Runway, Answered
Question: How fast is FashionPass shipping?
Answer: I ordered late on a Wednesday and had the clothes Saturday morning. They say it takes around two to three days.
Question: Who are Rent the Runway's competitors?
Answer: There are so many now, though they're all slightly different, whether it's in price, selection, tiers, or whether they're designed for renting or buying. There's StitchFix, Nadine West, Trendsend, and Wantable for subscription boxes full of new clothes and accessories chosen just for you. You buy what you like and send the rest back; these aren't clothing rental services. There's thredUP, which basically works like an online thrift store, so you can buy designer clothing for much less than retail. Then there are the rental services that offer the option to buy: Gwynnie Bee, FashionPass, Nuuly, and Le Tote.
Question: Who started FashionPass?
Question: Is Rent the Runway expensive?
Answer: It's one of the more expensive options for renting clothing.
So Which One Should You Choose?
Based on my budget and what I'm willing to spend on clothes per month, I'm slightly biased, but I have to say FashionPass here. It's a better fit for the average lifestyle.
Yes, having to include accessories instead of getting all clothing annoys me. Still, I'm not interested in paying Rent the Runway's prices. If I had a more exciting life with events and other plans every weekend (not my jam, but I know extroverts thrive in that kind of situation!), I might spring for the Rent the Runway option.
Recommended Reads: