Latest posts by Erin Jamieson
(see all)
I grew up near many stores- from discount stores like TJ Max to a full mall offering luxury designers. But as the pandemic hit and stores closed, for a while, it was challenging to buy much of anything. Even as stories reopened, inventory has been more limited- and for women who need special sizes or brands, shopping can quickly become time-consuming.
That's only part of the reason why companies like Le Tote and Rent the Runway- both clothing subscription services- interest me. A collection of popular and designer brands, all available to browse online, sounds good on paper. And if you pick like me, the try-on and send-back model also makes some sense.
But is either Le Tote or Rent the Runway work it- and how do they work? Read on for my honest review and comparison of Le Tote vs Rent the Runway. Some of the policies, pricing, and selection may surprise you.
Bottom Line Upfront Summary
It's easy to see why both Le Tote and Rent the Runway are well-known companies. Sometimes shopping in person isn't the best solution- from a lack of inventory and styles to being crunched for time. Rent the Runway gives you access to rental for special occasions, while Le Tote has clothing for everyday wear. Both ships directly to your door- and are pretty flexible.
The problem? Neither has a good record of customer service or quality. And neither company offers enough benefits that I would rate them as one of the best. If you try one, I recommend trying a single rental- without a membership- from Rent the Runway to see how you feel. Just have a backup outfit if it's for an important occasion. You can also check out my top alternatives at the end of my review.
Main Differences Le Tote vs Rent the Runway

Rent the Runway

offers designer clothing for special occasions, whereas

Le Tote

offers everyday brands for a variety of needs

Rent the Runway

sends anywhere from 4 to 16 items per month, whereas

Let Tote

sends 2 to 3 items per month

Rent the Runway

offers sizes 00-22 and maternity, whereas

Le Tote

carries sizes XXS to XXL or 0-16.

Rent the Runway

offers gowns, jumpsuits, tops, outwear, and activewear, whereas

Le Tote

offers everyday clothes, work clothes, and accessories.
Is Le Tote or Rent the Runway the Better Option For Clothing?
Life gets busy- and sometimes my favorite stores don't carry what I need. I was interested to see if Le Tote or Rent the Runway truly offered a better experience than in-person shopping. From pricing to customer service and brands, here's the truth about two of the most well-known clothing subscription boxes- and what you need to know before signing up.
Company Ups & Downs
Company history is something that tells you a lot more than you'd think. The truth is, nearly all companies have had ups and downs in the past few years- especially those that rely on shipping and delivery. Both Le Tote and Rent the Runway have clear focuses, but their history holds some compelling details.
Le Tote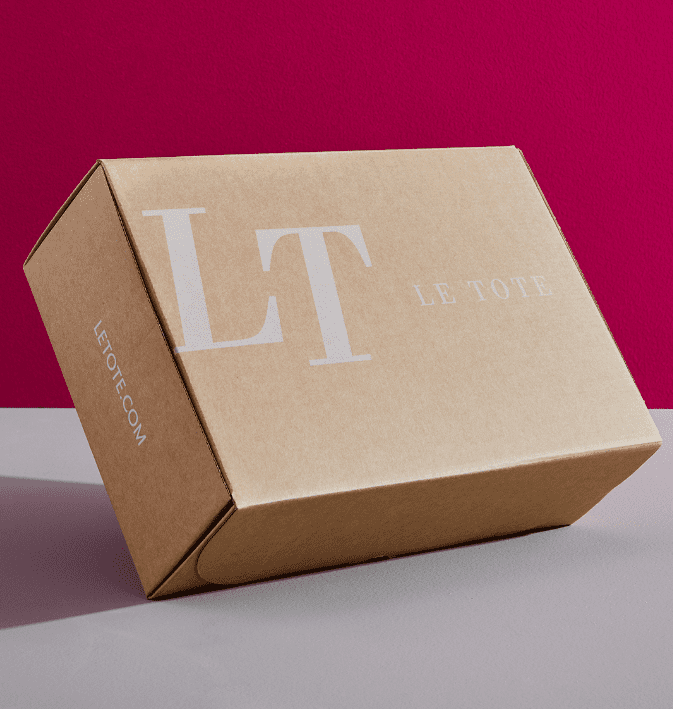 Le Tote is owned by Saadia Group, a larger company that specializes in digital and fashion services. You might know them for brands like New York & Company or Lord & Taylor. Founded in 2012, Le Tote branched out to include a physical storefront in 2019. Unfortunately, the pandemic hit hard, and Le Tote filed for bankruptcy in 2020. Luckily, the San Francisco-based company is on better footing- but it looks like they're stuck with focusing on an online rental experience. I noticed that most of their marketing touted personalization and an array of styles.
Rent the Runway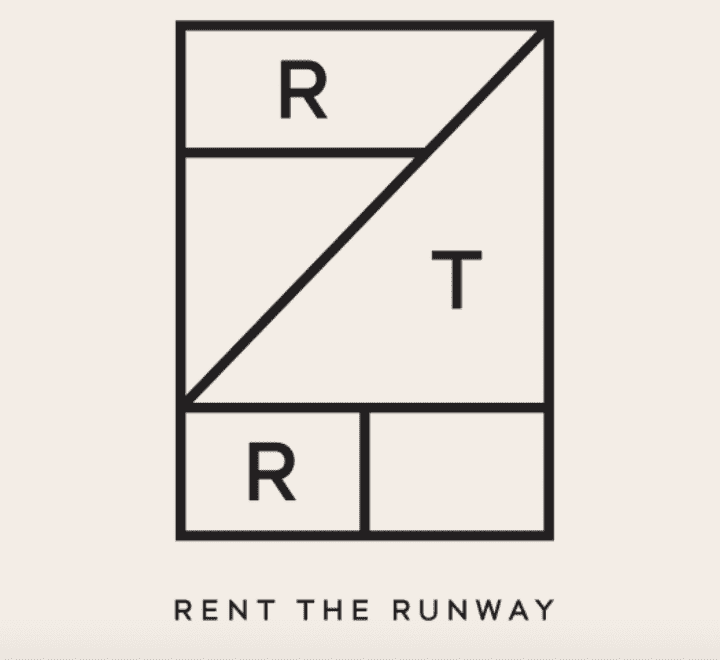 Rent the Runway- one of Le Tote's main competitors- and launched just 3 years before. Rent the Runway got its start when Harvard graduates stirred interest in the company- both with a feature in major media outlets and eventually capital investors. They specialize in designer fashion, especially for formal occasions. Like Le Tote, Rent the Runway expanded into physical storefronts- but those are all closed now due to the pandemic.
Winner: Tie
I can't declare a winner in their category- because their history is oddly similar. While I wish there were physical storefronts, the pandemic concerns make their online-only model a sensible choice.
Subscription Plans/ Pricing
Something I find fascinating about clothing subscription boxes is that many of them work quite differently. Some focus on renting used clothing, while others send you clothing to try on and buy or ship back. And of course, there's how much it costs. I came in expecting Rent the Runway to cost more- but it's not nearly that simple.
Le Tote
Le Tote offers several membership plans- but only advertising the "Most Popular" program and the "Basic Plan." You have to sign up for one to have clothes delivered- but it's up to you whether you buy the clothing (which is offered at a discount). One thing I don't love is that pricing isn't immediately easy to find: you see both plan details, but no prices listed. I was only able to find pricing information under their Help Category.
Plan
Options & Prices (Per Month)

1 Tote a Month

5 Clothing Pieces & 3 Accessories $79

7 Clothing Pieces & 3 Accessories $99

10 Clothing Pieces & 5 Accessories $119

5 Clothing Pieces $59

8 Clothing Pieces $89

10 Clothing Pieces $109

Unlimited Tote Shipments

3 Clothing Pieces + 2 Accessories $79

4 Clothing Pieces $79
Subscriptions are renewed every month- so it's up to you to cancel via email or by phone (1-415-237-7325). I wish there was a simple way to cancel your account, like some competitors. The maternity plans are pretty similar- with slightly different pricing.
Rent the Runway
Unlike Le Tote, I was able to find pricing for Rent the Runway pretty quickly- and their plans are a little more straightforward, since you aren't factoring in accessories. You can both pause and cancel whenever you want- another bonus. But another thing I like is that no subscription is required. That means you can use Rent the Runway for a one-time rental. It's certainly more expensive if you plan on renting outfits often, but it's great to have that choice if you want to try it out for just one occasion.
The tricky thing? The first month is always the cheapest- a promo month. So it's important to pay attention to the pricing after you've been a member for a while.
| | | |
| --- | --- | --- |
| Plan | Promo Pricing | Regular Pricing |
| 4 Items a Month (up to $350) | $69 (one-month period) | $94/ month |
| 8 Items a Month (Up to $3000 retail) | $99 (per month for two months) | $144/ month |
| 16 Items a Month (Up to $3000 retail) | $149 (per month for two months | $235/ month |
Winner: Rent the Runway
Le Tote is undoubtedly less expensive- so you may wonder why it didn't win in this category. While it's more expensive, the expense of the retail value of the clothing you're getting is different two. Both have options to buy clothing at discounted prices but Rent the Runway also offers options without memberships. While I don't love some of the retail price restrictions- or the price increases- Rent the Runway doesn't make your search for the costs of their plans, either.
Clothing Personalization
Let's face it: most of us, myself included, don't shop in stores with a personal stylist. But one option many clothing subscriptions are offering is virtual stylists, as well as intuitive AI, to select clothing that meets your needs and styles. For others, you entirely pick what you want. Rent the Runway and Le Tote both have their perks- and downsides- depending on what kind of shopping experience you're seeking.
Le Tote

Le Tote allows you to select precisely what you receive- which is different from many competitors where a stylist picks fashion for you. They have integrated an AI recommendation system based on a style profile- so you aren't completely alone.
Rent the Runway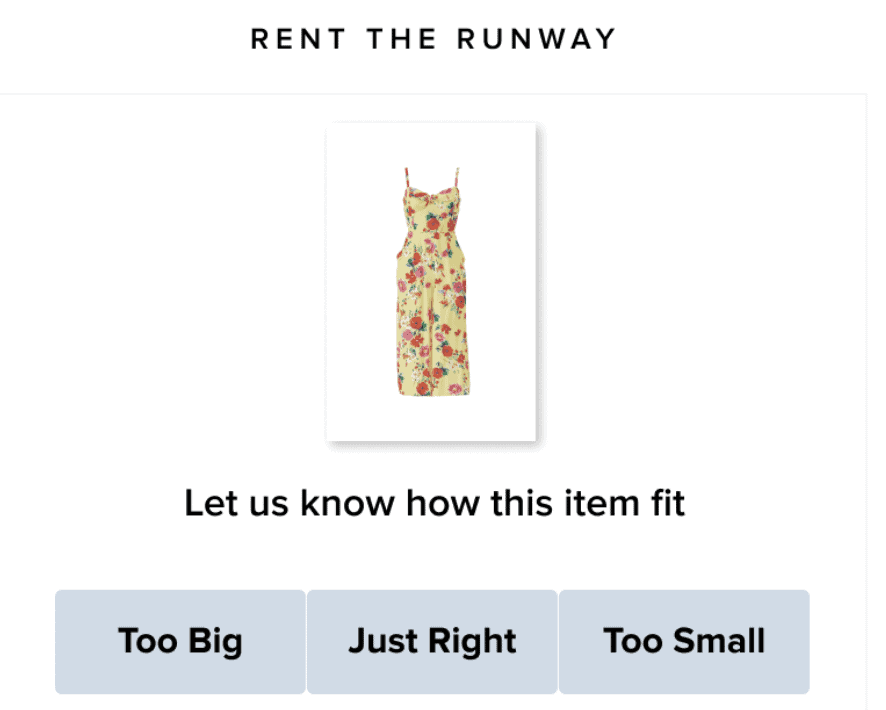 Rent the Runway also is a service where it's mostly up to you to select your clothing. One perk is that there are also customer recommendations and reviews for each item. They also offer smart size recommendations and an automatic recommendation system.

Winner: Rent the Runway

Rent the Runway may not be the most personalized service, but by building a style profile and getting recommendations, finding what suits you is a little easier. For someone like me who likes having control over what I'm buying both companies offer what I want. However, someone looking for a personal stylist experience should consider somewhere else.
Brands & Sizing
My mother and Nana are both petite- making it hard to find pants that aren't too long. And for plus-size women, it can be challenging to find as rich of a selection of clothing. And of course, I wanted to see how brands and fashion compared for Le Tote vs Rent the Runway. The result? While both companies offer a fair range of options, both could expand those options even more.
Le Tote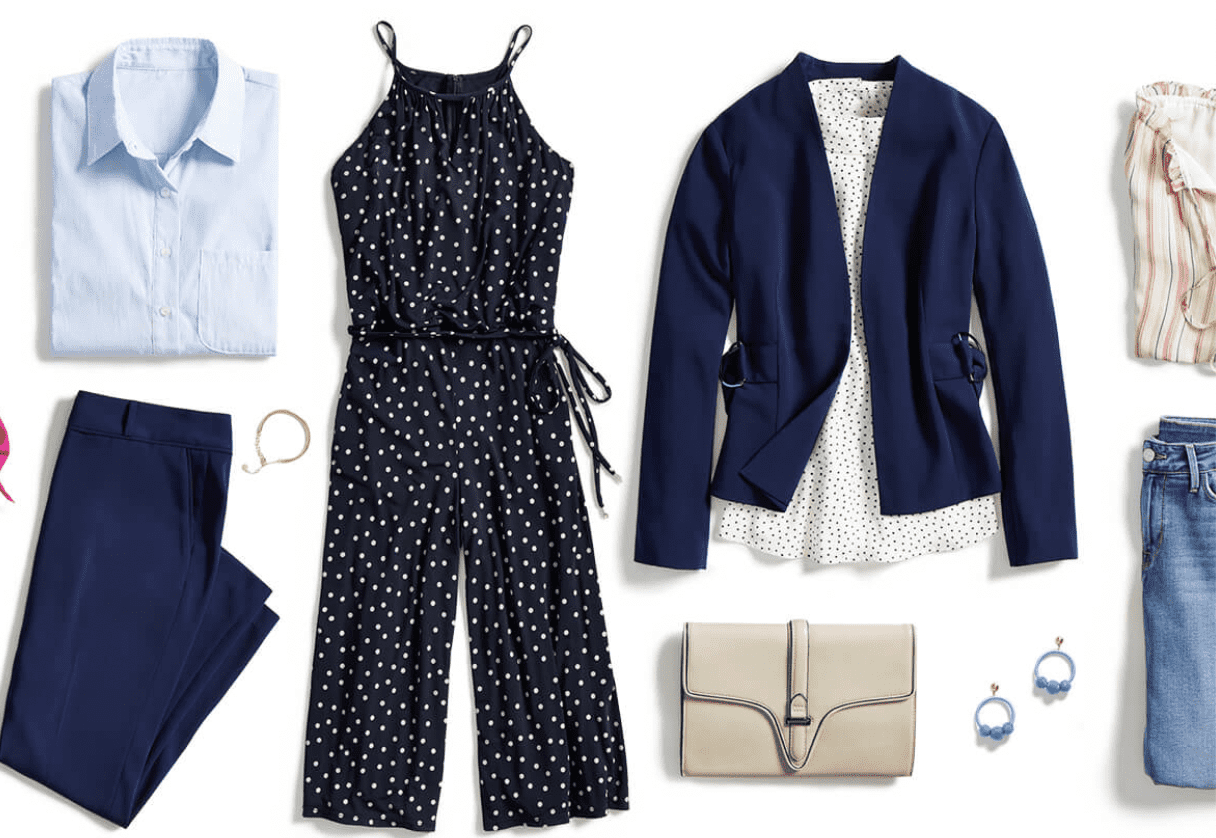 Le Tote carries sizes 0 to 16, or XS to XL- as well as maternity clothing. I hope that in the future they'll expand to be more size-inclusive. They also don't offer much in the way of petite sizes, nor anything for men or kids.
Brands are fairly expansive, and some are better known than others. You can browse all brands on their clothing catalog. A few examples include French Connection, Kenneth Cole, BCB Generation, and Calvin Klein. In other words, there are several well-known fairly versatile brands- but nothing exceptionally unique.
While this wouldn't be my go-to for special occasions, I also like the variety of types of clothing: from outwear to athleisure, casual, work, professional and going out clothes. Styles lean fairly classic, modern, and a bit more conservative and subdued.
Rent the Runway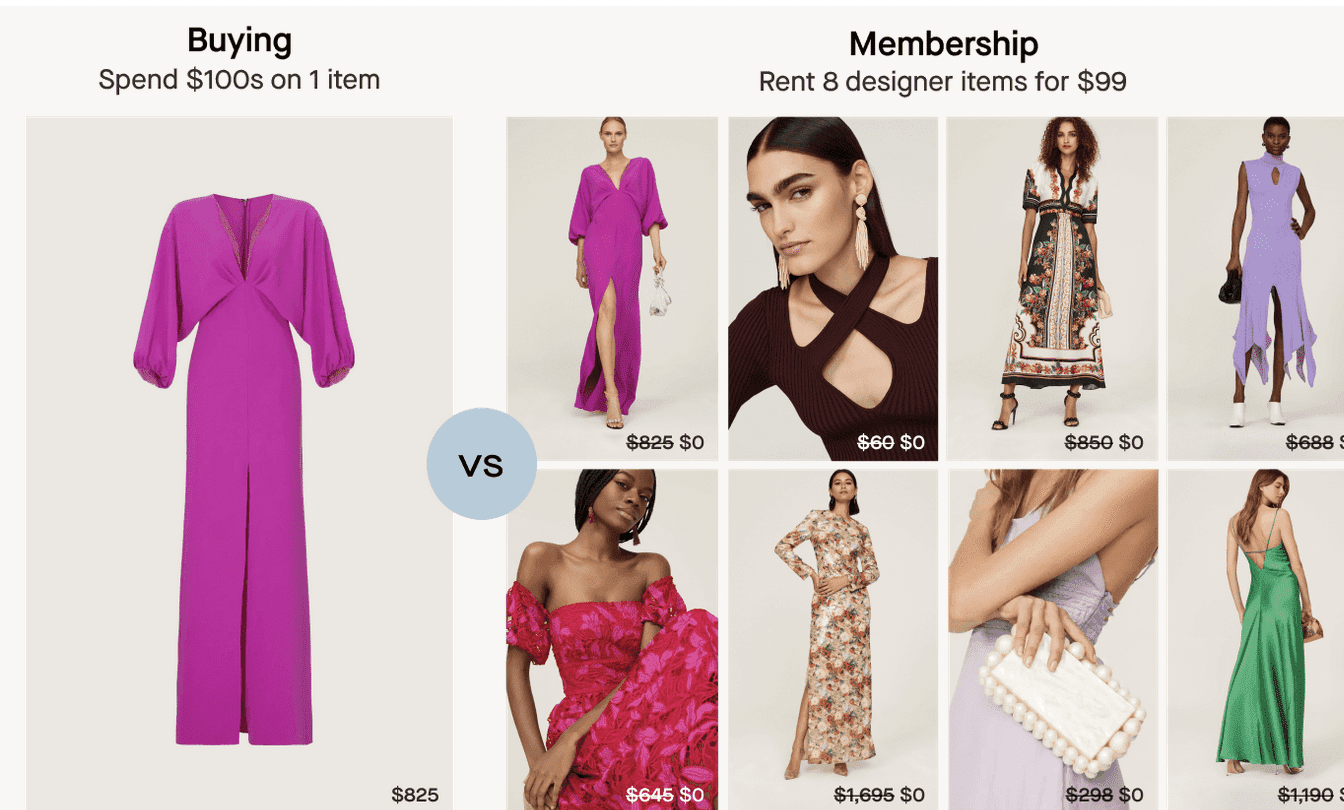 Rent the Runway is a little more size-inclusive: 00 to 22 US sizes and maternity clothes. The catch is that not all clothing is available for all sizes- so it's still not the best place for plus size, but a step above Le Tote. You also won't find any men's, kid's, or petite sizing.
The brands, of course, are where Rent the Runway stands out from its competitors. Designers tend to be a little more into the high fashion range, as well as staple designers you'd see at places like Nordstrom. And there are plenty of popular designers like Free People, Ralph Lauren, and J Crew- showing how they've continually expanded to a broader appeal.
That also expands into their collection. While Rent the Runway first became known for its exquisite gowns and suits, they now also offer clothing for vacation, work, athletics, and some casual options.
Winner: Rent the Runway
Rent the Runway is not only more size-inclusive, but it also covers more ground. You have an array of choices for almost every occasion- and their evolution to include more casual clothing is a bonus, too. Plus, Rent the Runway carries clothing you're unlikely to find at an average store, so if you want something unique, it's a better option. Style-wise, Rent the Runway is more playful and innovative.
Shipping, Returns & Purchases
The biggest risk? Shipping and returns. Both Rent the Runway and Le Tote rely on consistent shipping both ways. The process of trying on clothing, returning, and making purchases, though, is a bit different- and it's important to know what's expected and how each service works before signing up.
Le Tote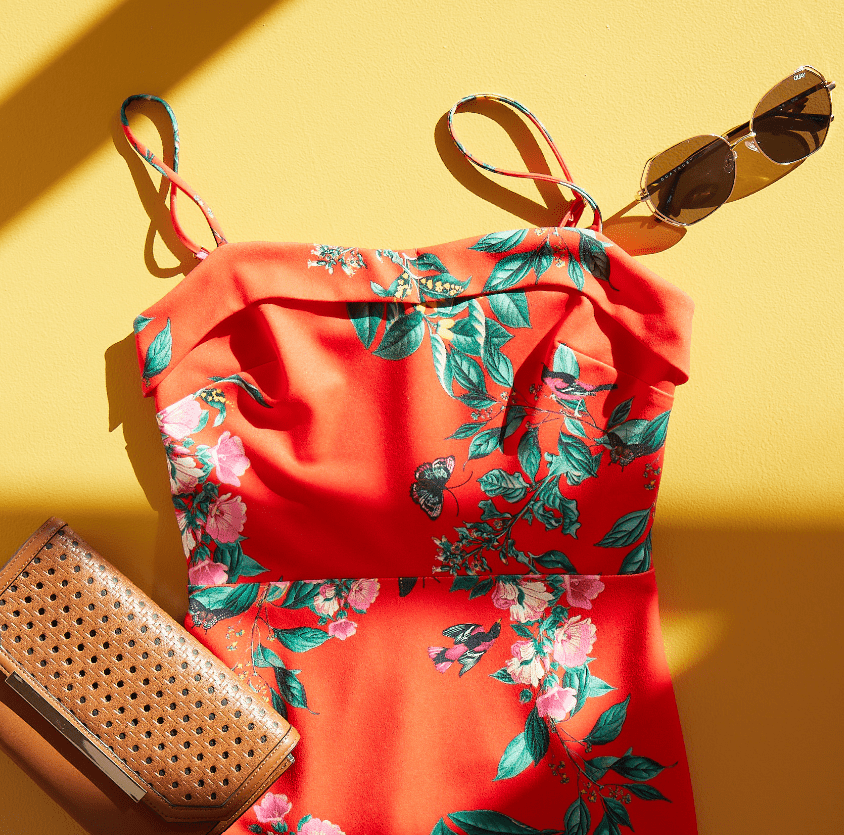 Le Tote sends each shipment via priority (2 to 3 business day) shipping. Before you get your next Tote, you have to ship pack items from your previous one- or you can purchase items for a discounted price. Shipping is covered in your cost, but you can be charged for damaging any clothing.
Rent the Runway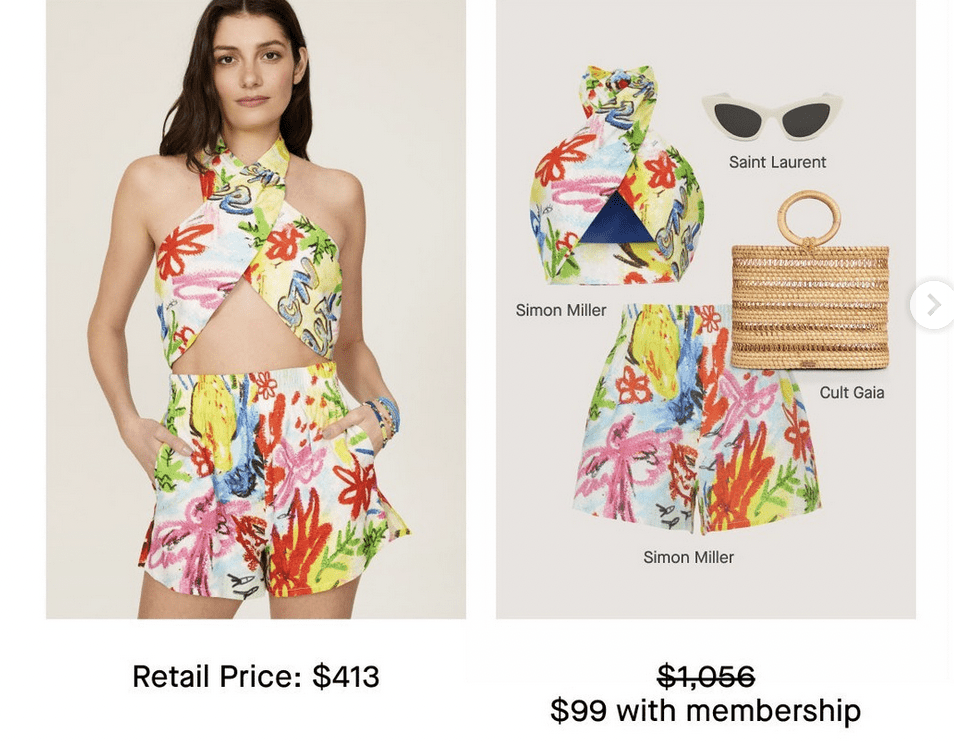 Rent the Runway allows you to return items in more ways: via UPS, participating staples, or physical locations in certain cities. Cleaning and shipping costs are covered, and, like Le Tote, there is an option to buy an item. If you're a member, you can rent items for the time you need (if you rent one time, there will be a certain number of days you have to return your thing).
Winner: Tie
Both Le Tote and Rent the Runway are pretty flexible for rental times and shipping.
Customer Service & Satisfaction
This is one category I know is a big mistake to neglect. Why? Because you can have the best brands, styles, and even pricing- but if the quality of clothing or the customer service isn't where it should be, it truly impacts the experience. This is where I express the most caution about signing up with either Le Tote or Rent the Runway.
Le Tote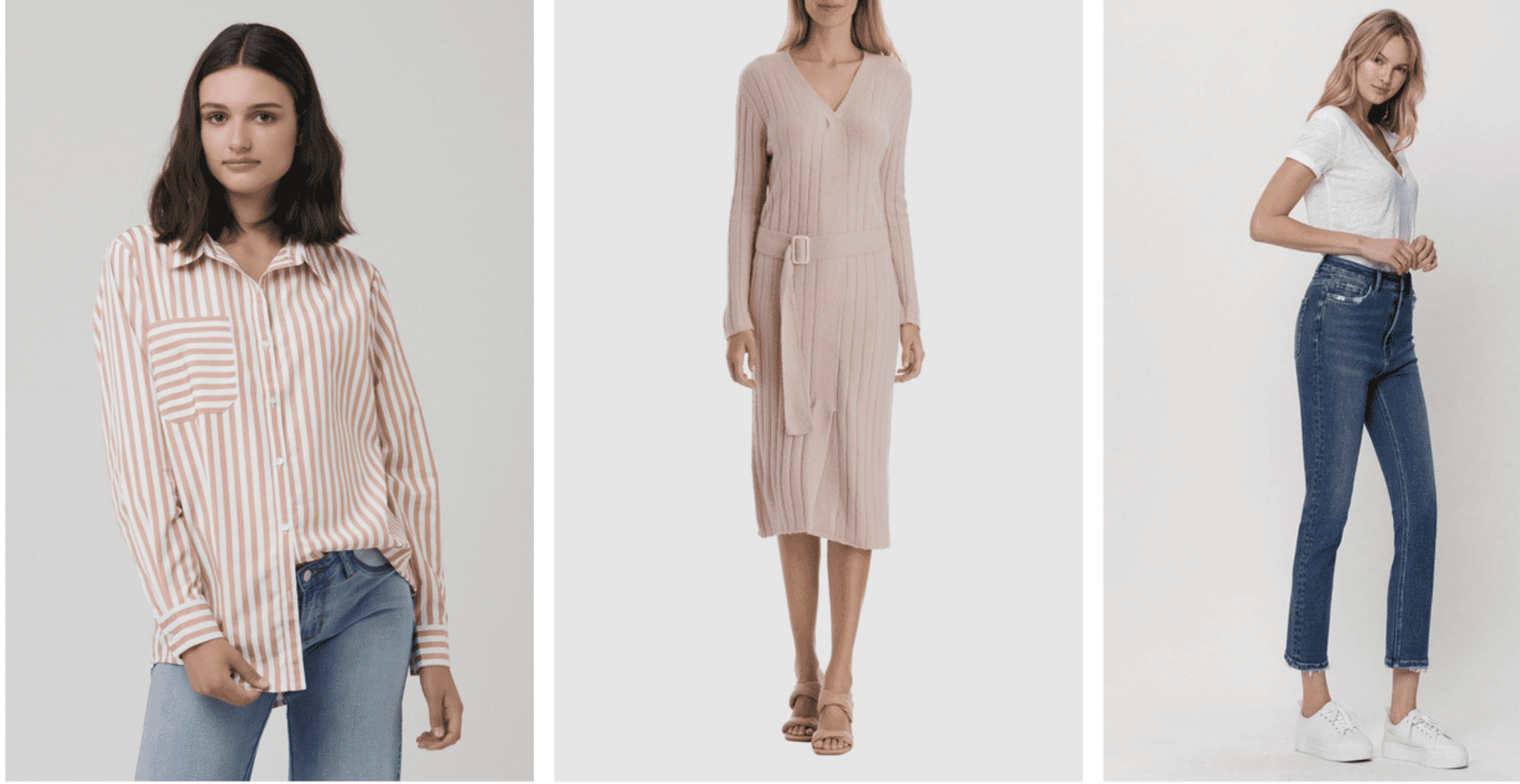 Le Tote, sadly, has a failing rating through Better Business Bureau due to myriad complaints about customer service, charges, and more. On external review sites, most customers were unhappy both with customer service and even the quality of the clothes they received. Some did like the cheaper prices- but not so much the cheaper quality. With substantial problems canceling plans and subpar experiences as a whole, Le Tote needs to step up both its services and products.
Rent the Runway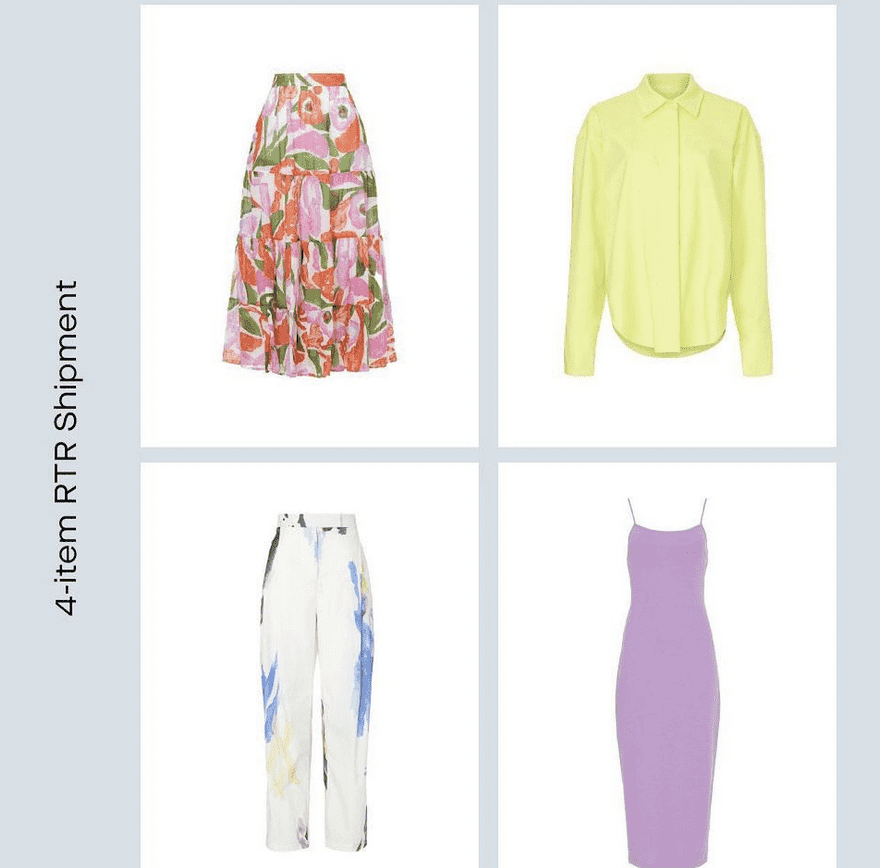 Rent the Runway isn't rated by the Better Business Bureau- though it does have a fair share of complaints. Many reported receiving clothing in substandard conditions, and others pointed to the high price points.
Winner: Rent the Runway
To be frank, both Le Tote and Rent the Runway need to work on their customer service- and make sure that the clothing they ship out is in good condition. That said, customer service gets an edge with Rent the Runway- especially since you don't have to sign up for a membership.
Frequently Asked Questions – Le Tote vs Rent the Runway
Question: What does Le Tote do?
Answer: Le Tote is a fashion subscription box for women. Le Tote combines the model of a rental box and a regular fashion box: you can wear and return, or buy clothing. With maternity clothes, accessories, and apparel every day, it's one of the most well-known subscriptions. Le Tote offers you an "endless closet" and a convenient way to shop. Plus, customers get up to a 50 percent discount on certain items that they choose to buy. As opposed to competitors like Rent the Runway, Le Tote is more focused on everyday clothes vs high fashion.
Question: Where is Le Tote located?
Answer: Le Tote is headquartered in San Francisco and is owned by the Saadia Group. This digital and fashion company also owns New York & Company, Lord & Taylor, and Figure Frame Fashion, among other brands. However, Le Tote doesn't have physical stores. It's a digital-only service, like many of its competitors. The idea is that customers browse for clothes online and get them sent to their homes. 
Question: Is Rent the Runway closing?
Answer: There were rumors that Rent the Runway was shutting down- but the truth is somewhere in between. Rent the Runway as a digital business is still serving customers. However, they once had physical locations across the United States. San Fransico, Los Angelos, Chicago, New York City, and Washington DC were all places customers could shop in person. While this set Rent the Runway apart, they were forced to close all physical stores in light of the pandemic. There are no signs that the company plans to reopen stores for now. 
Question: Is Rent the Runway expensive? 
Answer: The concept of Rent the Runway is simple: you get to rent designer gowns (purchase available as well) that you may not otherwise be able to afford. Used frequently, and Rent the Runway can be quite expensive. For a formal occasion, however, it's still a lot less than outright buying designer gowns. It depends on your expectations. It is more economical to buy a formal outfit in many cases, but you'll also be able to stretch your budget if there's a special occasion outfit you want for a single night. For this reason, Rent the Runway is popular for needs like wedding guests and bridesmaid outfits- but it's not practical for everyday wear. 
Final Verdict: Find An Alternative- Or Try Rent the Runway For An Occasion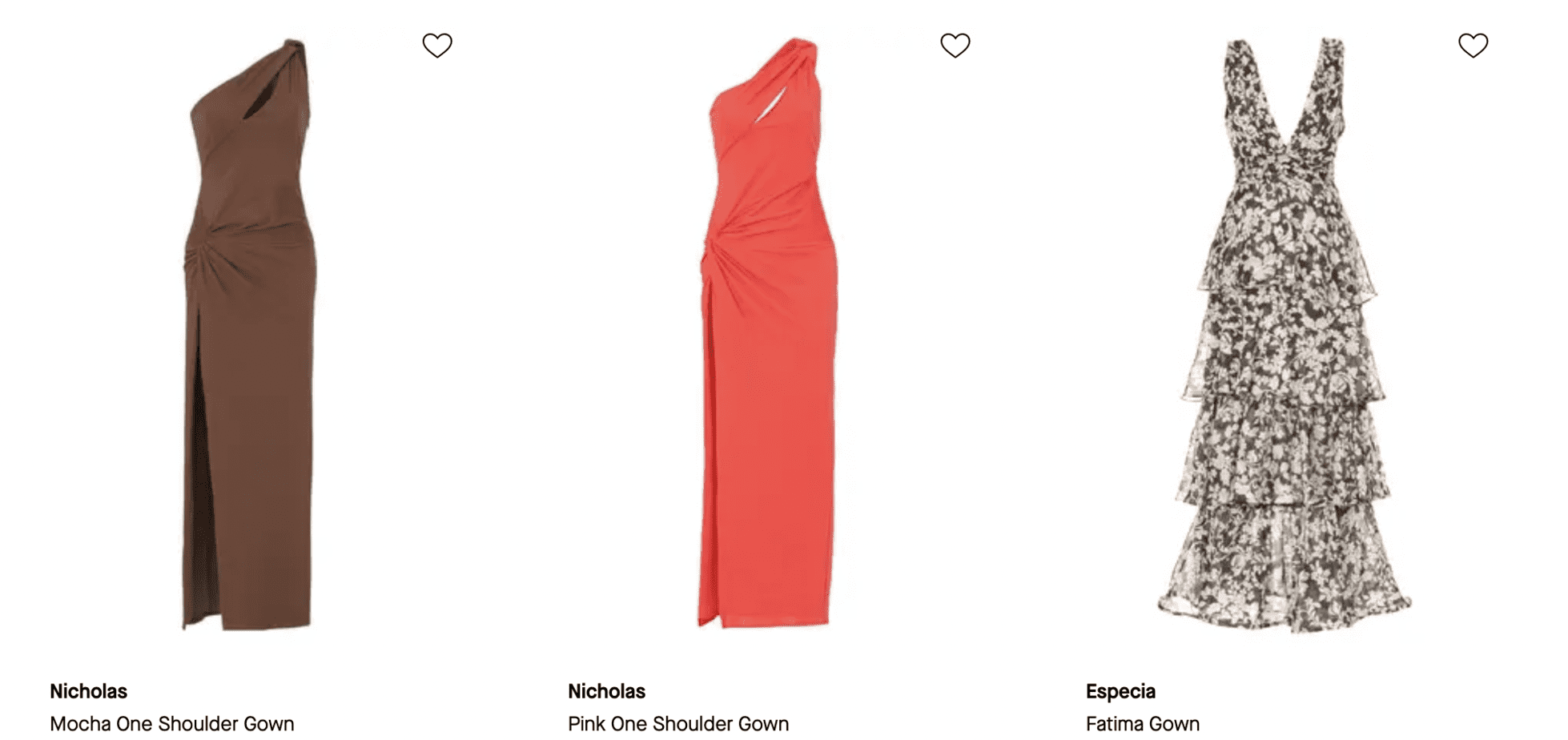 I have to recommend trying Rent the Runway once- for an occasion well in advance- or finding an alternative to both.
Le Tote and Rent the Runway have compelling business models- but they fall flat on their promises. Rent the Runway isn't practical for everyday use, and substantial complaints about the quality of clothing and delays make it worrisome to rely on for an important occasion. While I love access to designer clothing, they need to shore up both quality and customer service.
Le Tote, meanwhile, sounds good on paper, with practical options for everyday wear, work, and maternity. Meanwhile, Le Tote also has substantial complaints about wear and tear- but even more worryingly, a lack of responsive customer service. Those complaints are even more severe than Rent the Runway, and their clothing selection is not exceptional enough to recommend.
In short? Some people are happy with Rent the Runway- but I wouldn't invest a lot of money, and I would have a backup ready for your event.
Final Recommendations (Alternatives)
Rent the Runway and Le Tote aren't my top recommendations- but I do have some companies that could be great alternatives! Whether you need rentals for special events or just everyday wear, here are a few places to consider.
For Special Occasions, Try: Fashion Pass
Fashion Pass is my number one choice for a direct alternative to Rent the Runway. This clothing rental service has activewear and casual clothing, but it stands out with its special occasion wear. That includes dresses, jumpsuits, and other outfits. They have sections for wedding guests, festivals, and vacations. While you aren't going to find expensive designers, it's a nice collection of versatile clothing- with superior quality and customer service. Shop Here.
For Plus Size, Try: Gwynnie Bee
One area of clothing subscription boxes that is only slowly improving is size inclusivity. Even subscriptions that offer plus size don't always have as rich or broad of a selection. There are also companies like Stitch Fix that offer plus-size clothing but have poor customer service. That's why I like Gwynnie Bee. The clothing brands are versatile and practical, if not exciting. Learn More Here.
For Athletic Clothing, Try: Fabletics
Fabletics is an athletic apparel company that sells clothing for running, walking, yoga, and more. It's cheaper than some brands and the colors and styles are bright and fun. Fabletics also has expanded past yoga pants, which it was mostly known for. Now, you'll find swimwear, jackets, loungewear, accessories, and even a men's clothing line. Shop Here.
For Men, Try: ThreadBeast
ThreadBeast is one of the best options for a men's subscription box. There aren't that many options for men alone- and even fewer that offer reputable customer service and a fair selection of clothing. This highly-rated fashion subscription box offers casual and sporty attire- great for hanging out or going out. It's not the best for professional wear- but hopefully, they will expand their options at some point. Shop/ Learn More Here.
Recommended Reads: