Latest posts by Crystal Schwanke
(see all)
When I decided to write a Nuuly review, I didn't expect such self-reflection. Still, they're really encouraging me to accept one of my most annoying character flaws. I'm totally here for it and loving the heck out of their business. Let me explain:
I joke with my husband that he's the only thing I've ever been able to commit to. Movie plans? "Maybe." College degree? I bounced between a few majors and toyed with the idea of switching to others outside my core three, then wanted to go back for more after I graduated. Personal style? Well, I'd consider my home base as "classic," but I like to try everything from edgy to romantic (and sometimes a combination of the two) in clothing and makeup. Words cannot express how annoyed I get with myself for buying clothes, wearing them a couple of times, and then deciding they're not really "me."
With a Nuuly subscription, you can be a fashion chameleon, let your mood lead, and you won't be stuck with a bunch of things you're not thrilled about after you try on a new persona for a day, week, month–whatever. You can find the styles that work for you without having to guess in a dressing room or in front of your mirror, with tags still on. You get to live in them, then buy (or not).
I Have Mostly Good Things to Say About Nuuly
Let's cut to the chase: I will have to get incredibly picky to find anything negative to say about Nuuly. Here's why:
Clear photos that didn't lead to any big surprises (aside from sizing issues) once the clothing arrived.
The packaging is SO cute. The little satchel full of clothes felt like a gift.
The price is reasonable (but more on that in a minute).
Checkout was a breeze.
Shipping was ridiculously fast–I ordered my first set on Wednesday night, and the clothes showed up on Saturday morning.
I like that you can order six things at a time, but I wish the monthly subscription fee allowed you to return the six things and get another six before the month's end.
One more issue hit me as soon as I tried on the pants I ordered: They need to allow exchanges in case the sizing is off. I didn't love the fit of the sweater, and the skirt had some sizing issues, too.
When I got these clothes, my health issues were flaring up and my body was swollen. However, I don't think the jeans or skirt would fit comfortably, even on a good day.
How Nuuly Works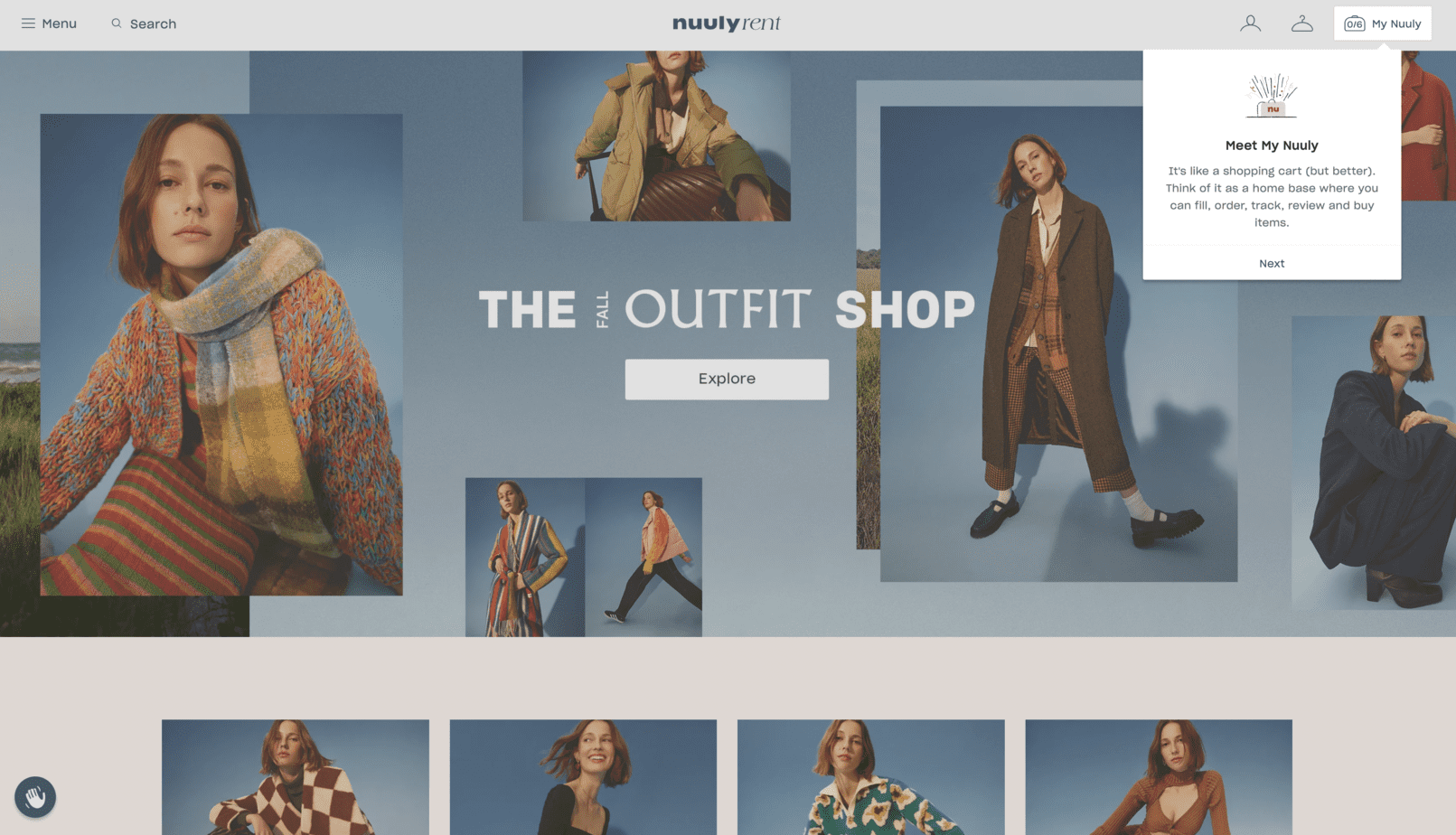 Nuuly allows you to rent six clothing items for a month at a time for an $88.00 (plus tax) flat fee. Shipping and return shipping are free.
If you have $88.00 (plus tax) in your monthly clothing budget, you can stretch it! Wear a $300.00 coat for the month (plus five other items), and it still only costs you $88.00, total, before tax. If you want to keep it, you'll need some more wiggle room in your budget, but not a full $300.00.
Sign up for an account on Nuuly and let them know your basic sizing information and a few other details.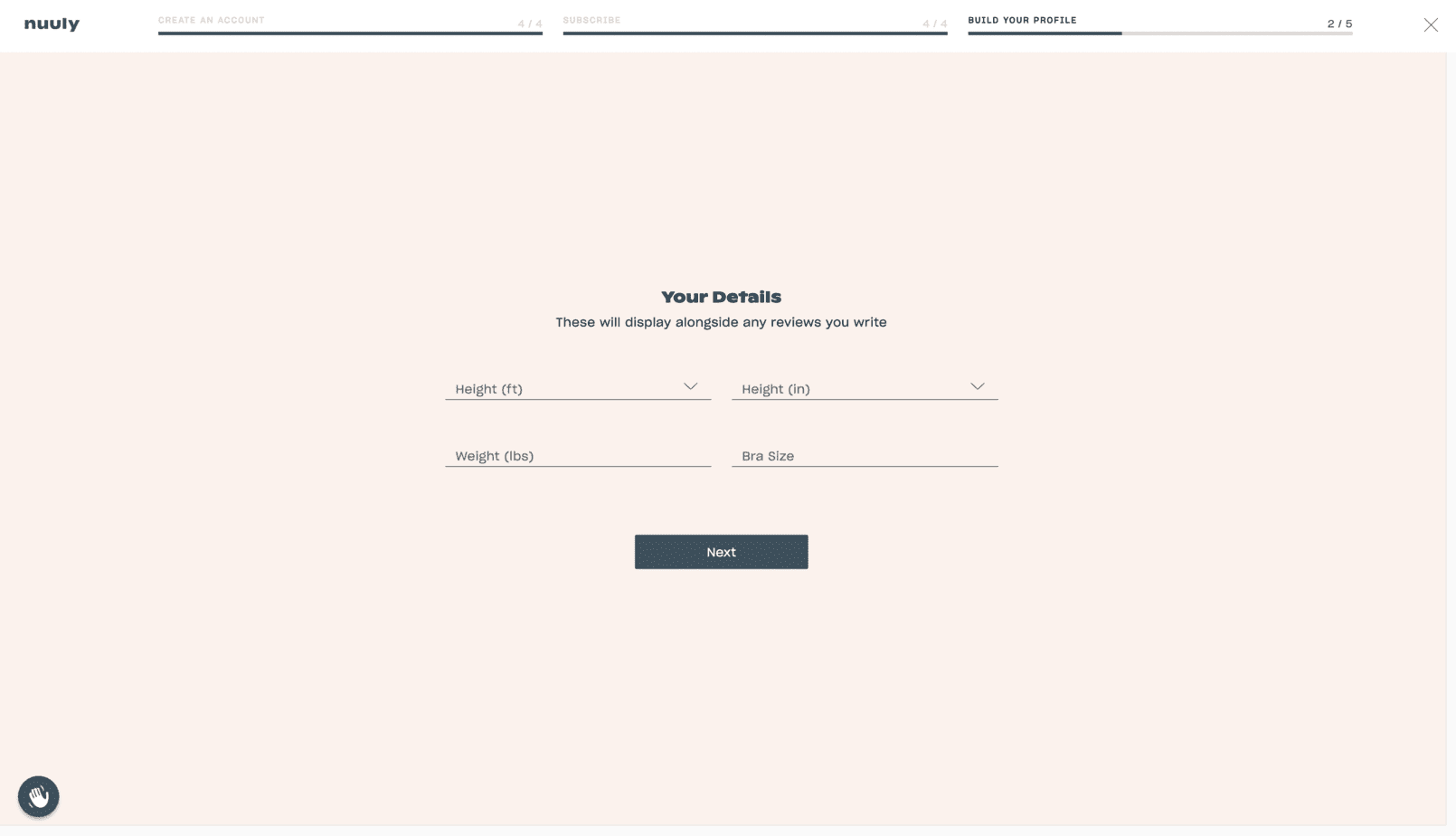 ---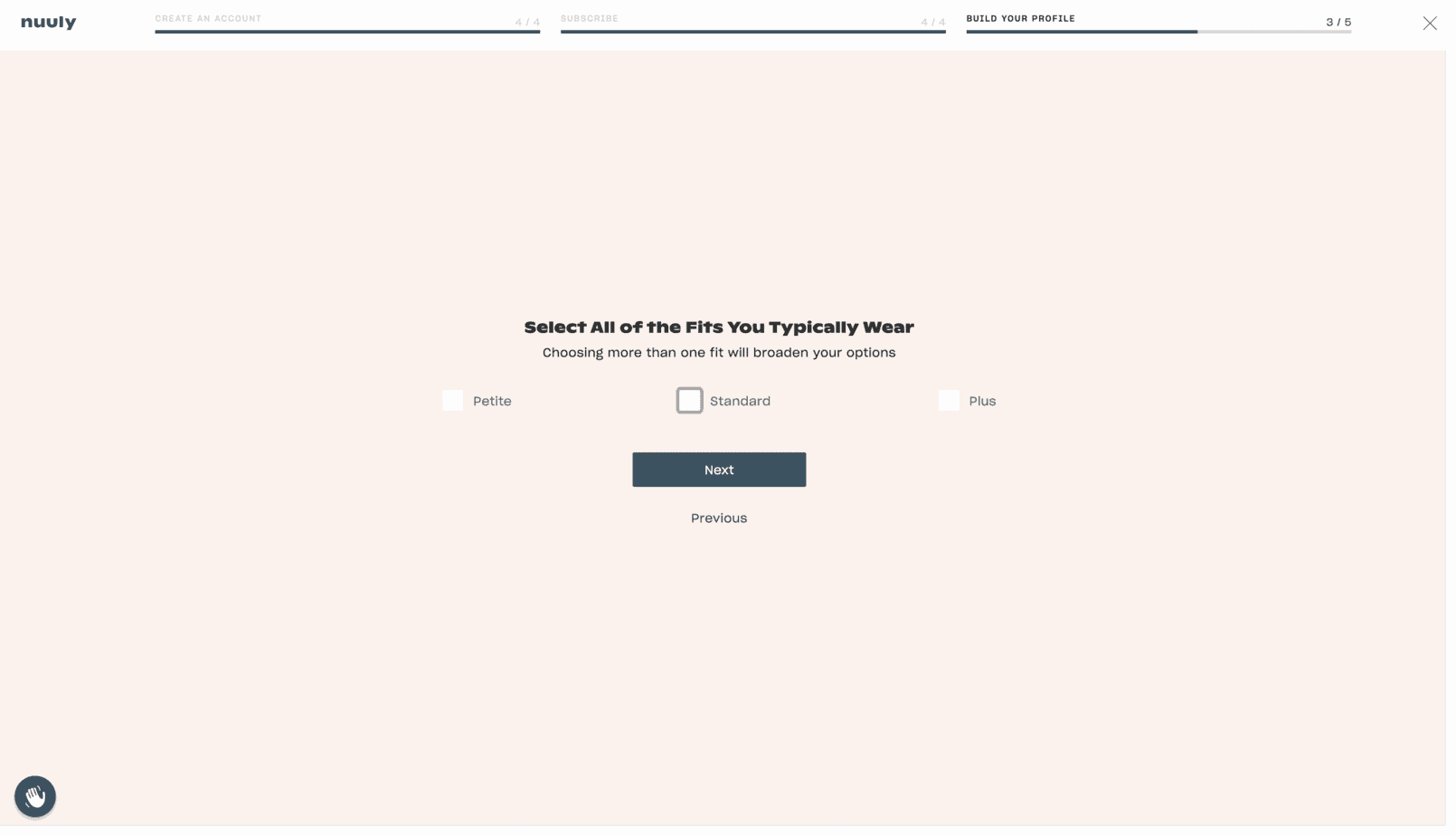 ---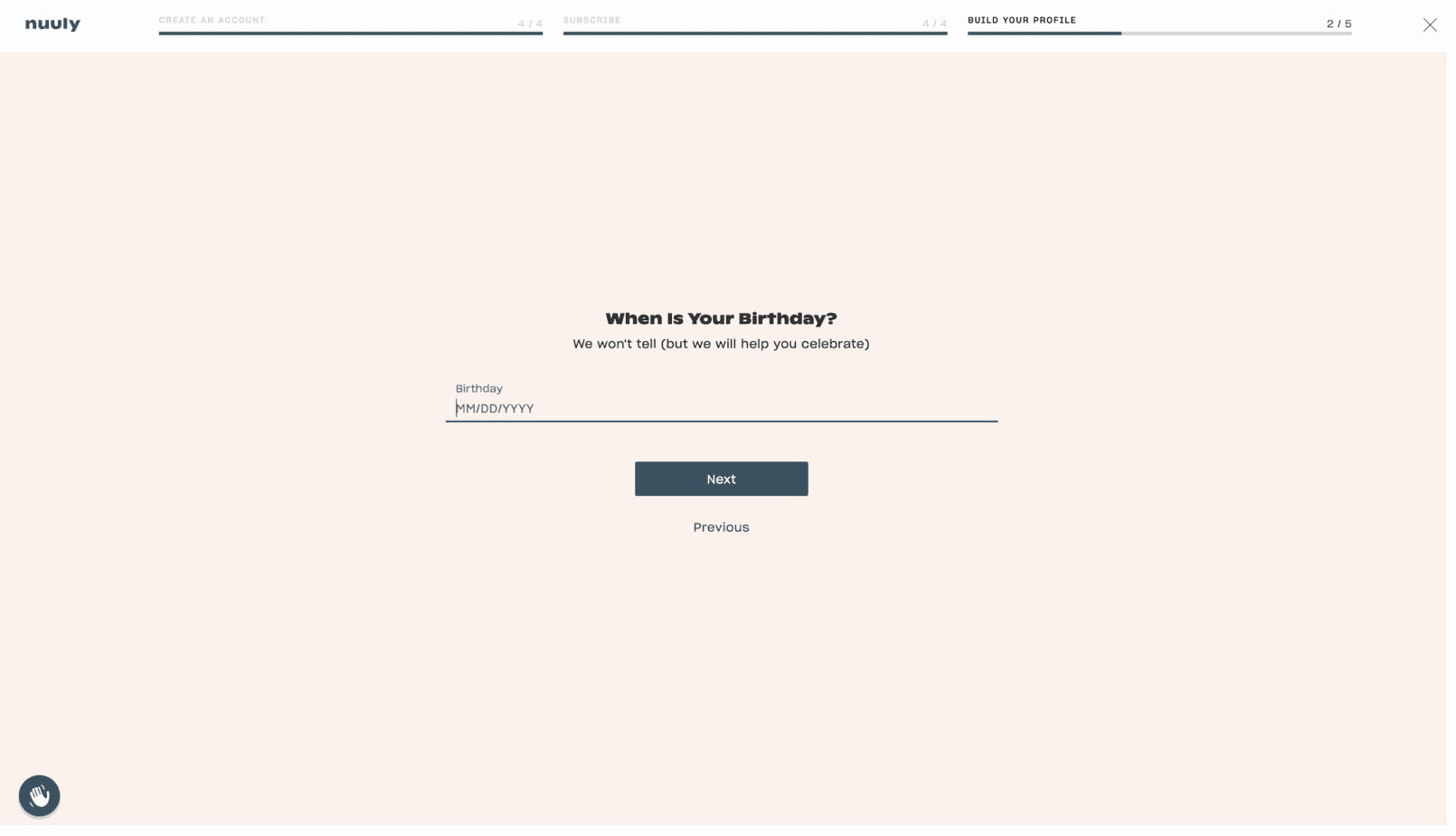 Keep in mind, your subscription will renew on the same day each month unless you pause or cancel it. You can also unlock early if you're ready for the next round of clothes before the month is up.
Here's what I got, if you're curious
I love this! It's thick, chunky, and longer than any other cardigan I own. I am purchasing this and living in it this fall.
Sexy! It makes me want to schedule a date night or two so I have a chance to wear it, but I need to rent a different size sometime. Getting into it was a struggle and it wasn't cute with the sweater I'd planned to wear it with (also from Nuuly).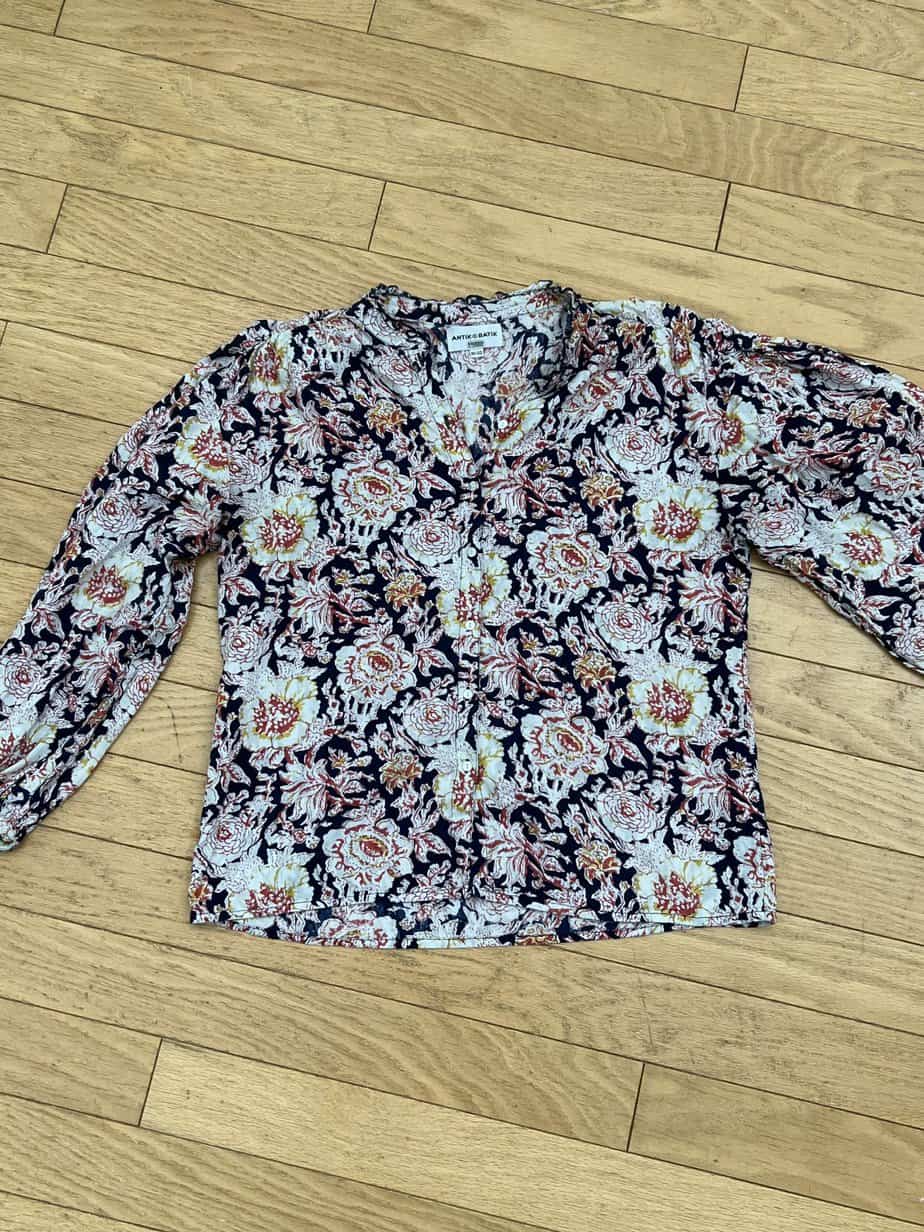 This is cute, but it ran a little small (the sleeves barely made it to my wrists) and the material looked a little worn out. It was okay on its own, but I especially loved the colors and patterns paired with the cardigan I got. The cardigan hid all the issues I had with it, too.
I actually love this dress and thought about keeping it at first. However, because it shows so much skin at the neckline, I feel like I wouldn't be comfortable in it in many situations, and I wouldn't wear it often enough to make it worth it. It's beautiful, but it doesn't feel like "me," but that's part of the beauty of clothing rental–you get to try things you wouldn't normally wear.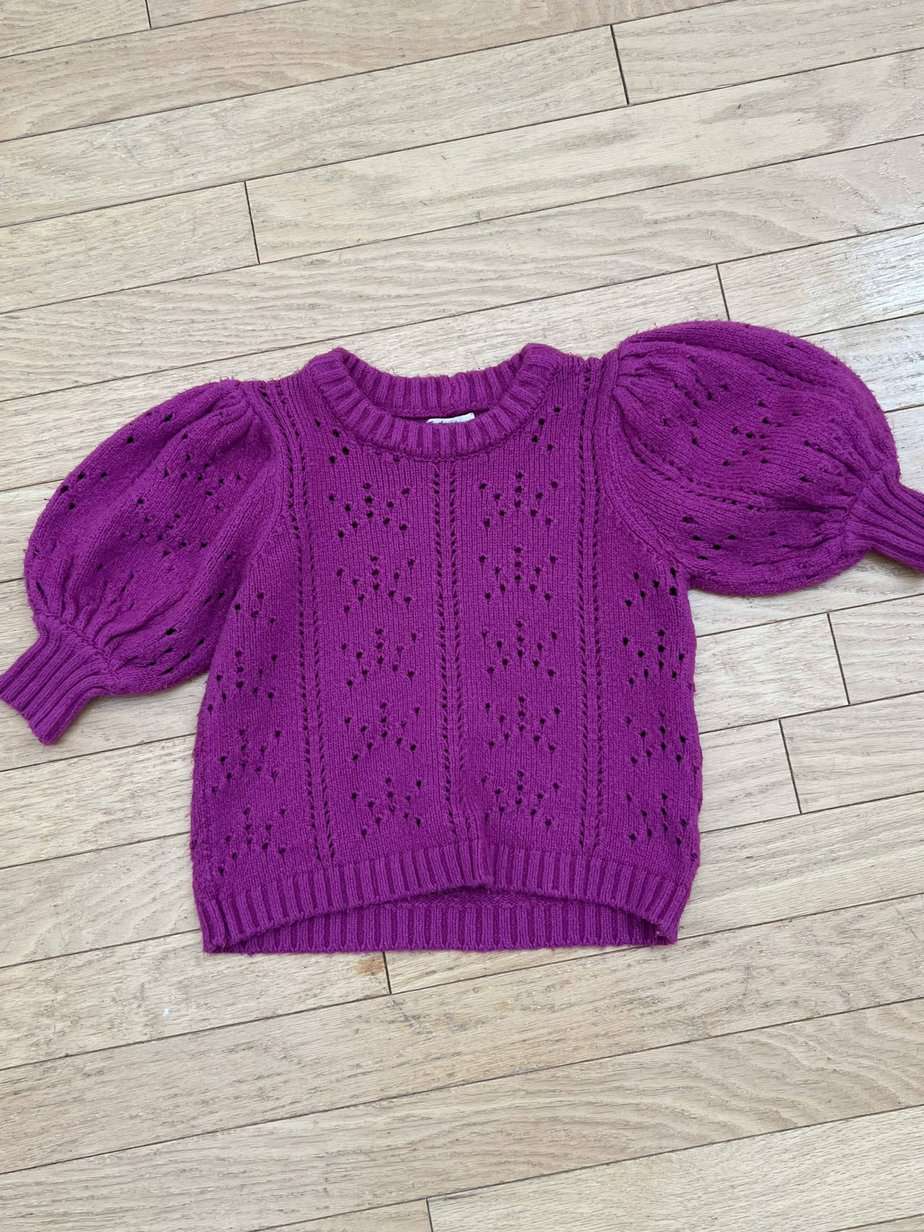 It's a little cropped for my taste (it didn't look cropped on the model), but I adore the color and style. Plus it seemed new.
I was most excited about these, but sadly, they didn't fit. The style was perfect. When I got them, they were curled up a little at the edges. I would've needed to iron them flat. I can't show you how they look on my body because they're too small to button and zip. I should've erred on the side of caution with these and ordered a larger size. Totally my fault. I'll try again later because I need these in my life.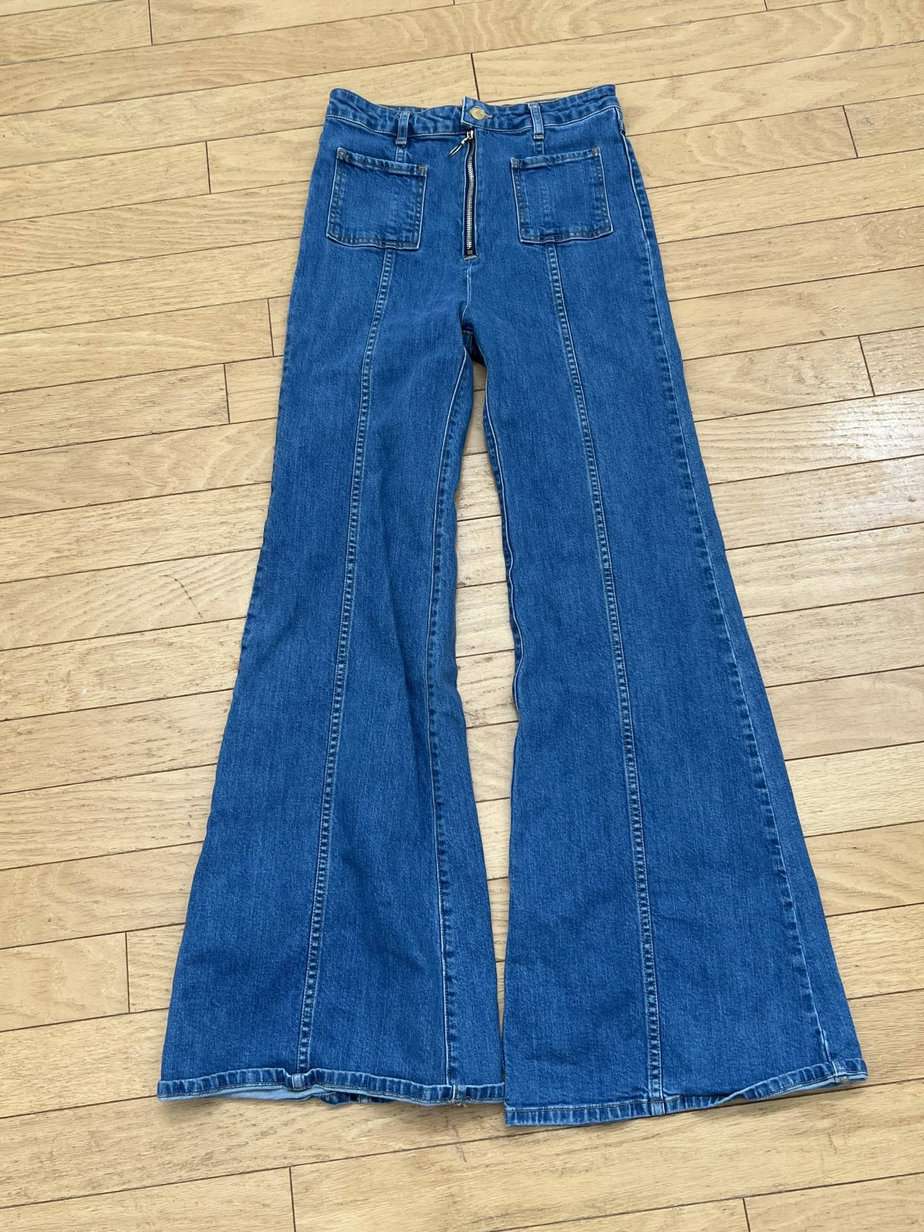 Some of these things wouldn't have been all that surprising if I'd spent more time combing through the reviews, so I recommend going through a few pages of those just to get a good grasp of the fit and style.
Shopping without Looking at Prices Is a Joy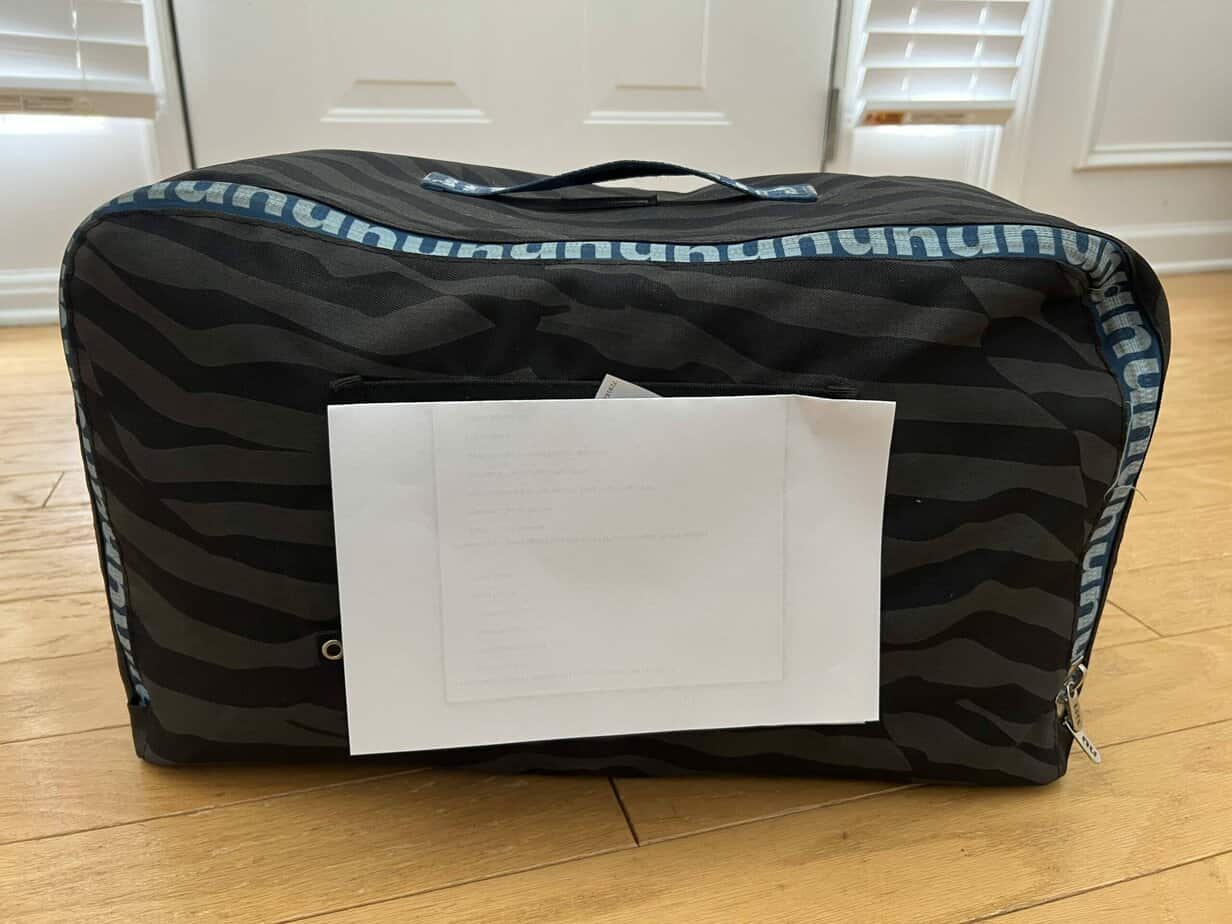 You don't even need to acknowledge the prices as you shop unless you really are hoping or planning to keep some items. The $88.00 covers six pieces, period, no matter how much they'd cost in a store.
Add items to your bag as you shop or just store some in your "closet" to consider later. I did a mix as I shopped my way through the pages. There were some things I knew I loved right off the bat, which went into my bag. I was on the fence about a handful of others and needed to set them all aside in the closet until I was done browsing, then narrowed it down.
Once you check out, you'll get updates on the status of your order. Mine showed up within a few days, in a cute bag that looks like a train case.
Cleaning, Wearing, and Claiming the Clothes for Good (or Not)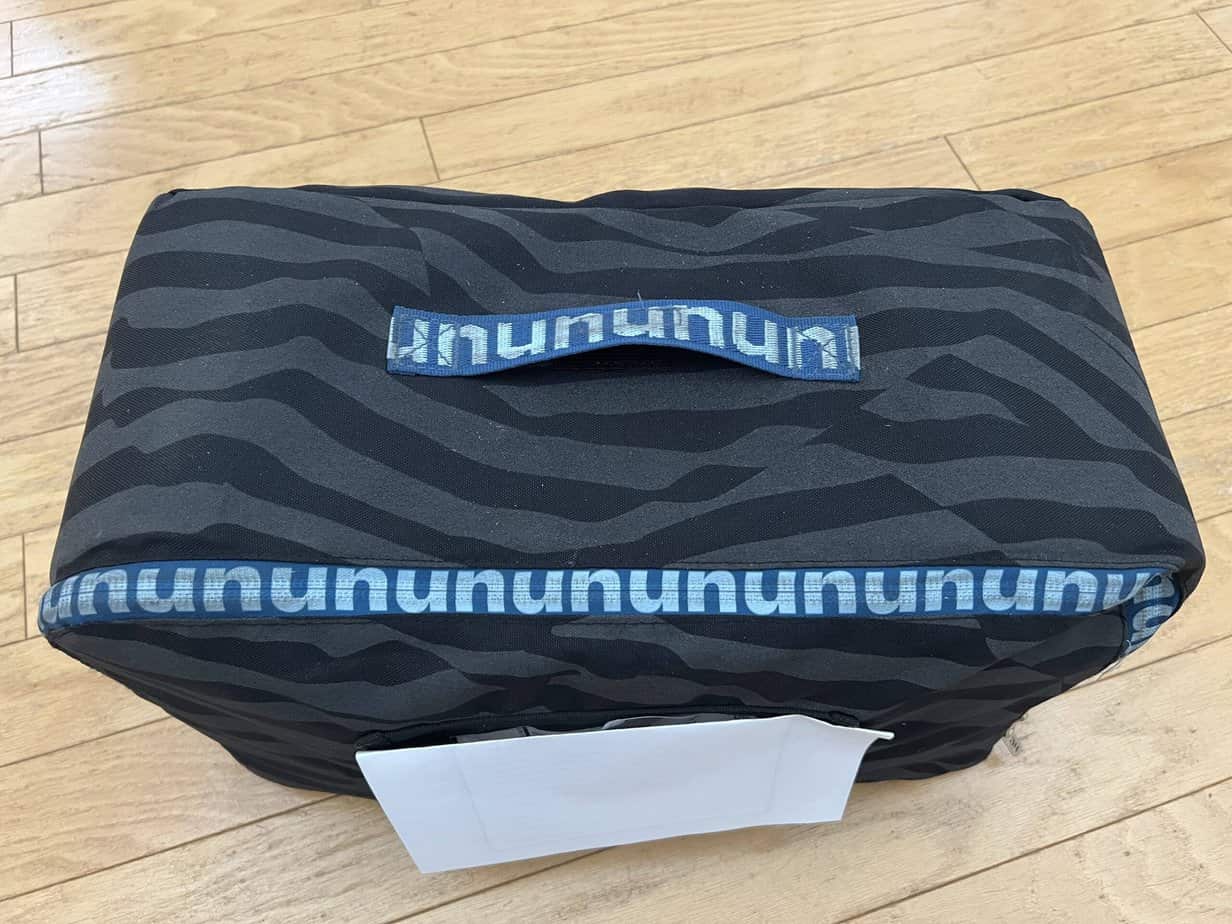 The clothes are professionally cleaned, so they're ready to wear. In fact, you shouldn't wash them yourself at all. Just wear them and send them back in the recycled bag they came in when you're done. You'll have a pre-paid label to stick in the front pocket.
If there's something you want to keep as your own, go back to your account and check the pricing, then check out. From there, just send the rest back in the included bag. Then go choose your next six items.
Who Should Try Nuuly?
Nuuly isn't for everyone. I still kind of cringe at the thought of spending money each month only to turn around and send the clothes back (unless I want to pay more to keep them forever). It's serving a purpose for me at this point in my life, though, as I explore different styles and try to hone in on my ideal, long-term wardrobe. I won't use it forever, but it's fun and educational for now. That said, Nuuly is good for you if you:
Like trying on different styles without a long-term commitment.
Find your local shopping options too limited for your taste.
Love the idea of new clothes showing up at your door each month.
Are okay with wearing clothing more than once before washing it (not always, but sometimes).
Switch up your style quite often.
Love the idea of trying pieces that are outside your norm (like a faux leather skirt) once in a while but don't want to pay full price just to have them sit in your house, making you feel guilty, once you've gotten it out of your system.
Enjoy shopping online for clothes.
What I Love About Nuuly
Even though there are a few things I wish Nuuly would change, I still consider my overall experience with them extremely positive.
They're pretty quick to respond if you have a question. I had to ask a question after my shipment arrived. It was late when I sent the message, but I had a reply the following day.
You can choose six pieces and mix and match items as you shop, so you have a few options.
Shipping was ridiculously fast. I ordered late on a Wednesday night, and the clothes were on my porch the following Saturday morning.
The packaging feels like it's a gift. Everything's folded and sent in a nice canvas case–not a plastic bag that shows up looking like it's seen some things along the way.
I wasn't sure what to expect from the clothes, but I was so happy with how they looked–almost like new.
Sometimes I'll buy something I think I'll absolutely love to wear only to realize it's not the most flattering and/or comfortable. Sometimes I was just in an unusual mood when I bought it. Once I've worn it (or it's outside the return window), I'm stuck with it. Nuuly gives me the ability to try out different styles for a while–and actually wear them–to see what looks and feels good on my body throughout the day and month. Then I can buy the things I love or look for similar styles elsewhere. That means I'll waste less money and not end up with a closet or dresser full of clothes I don't love to wear.
The whole process, from start to finish, was easy. Ordering was a breeze. Delivery was flawless. The return bag was already in the package, ready to go, with no major effort on my part.
There's no analysis paralysis or decision fatigue here. There's only one subscription option. That might be a con for some people, but I appreciated how straightforward it was.
They kept me updated. They confirmed my order, let me know they were packing it up, told me when it was on its way (complete with a UPS tracking number), and then sent me a message to let me know it had been delivered.
What (Partially) Ruined My Nuuly Experience
Nuuly exceeded my expectations except in one significant way. Everything else on this list is just me thinking outside of my personal experience to find things that might bother others (like being allergic to what Nuuly washes clothes in).
The biggest Nuuly flaw: You're stuck with the size you order, so if something doesn't fit right, you can't exchange it. The pants and skirt I ordered didn't fit. The jeans were part of a three-piece outfit I put together to wear, so a large portion of my subscription fee could've technically been wasted if I hadn't been able to pair the other items with anything else in my closet. Huge bummer. Triple-check your measurements and compare them to the sizing chart so you don't end up renting something you can't wear.
I have one tiny, nit-picky thing about the clothes themselves. The shirt I wanted to try looks more worn than I thought it would, especially in comparison with everything else that looked relatively new.
As I mentioned above, I wish you could do more cycles throughout the month. Yes, I could wear the glorious velvet dress with sheer sleeves that makes me feel like I'm going to the Renaissance Festival a couple of times. Still, I probably wouldn't want to wear it that often and you can't wash the clothes. Not having to do laundry is a plus in my book, but if I'm going to wear something again, I'd like the option, you know?
Because you can't wash the clothes, you'll have to hope you're not allergic to what they use to clean them.
The sign-in process is kind of a pain. I get why sites do this, but I'm not a fan of putting my phone number in to receive a code that lets me into my account. You can do it by email, but you still have to log into your account and click on the link from there.
Nuuly Alternatives to Try
Why would you want an alternative? Just kidding. Some companies may be a better fit in certain situations, too. I like to try lots of options, too, before I narrow things down to my favorites.
Fashion Pass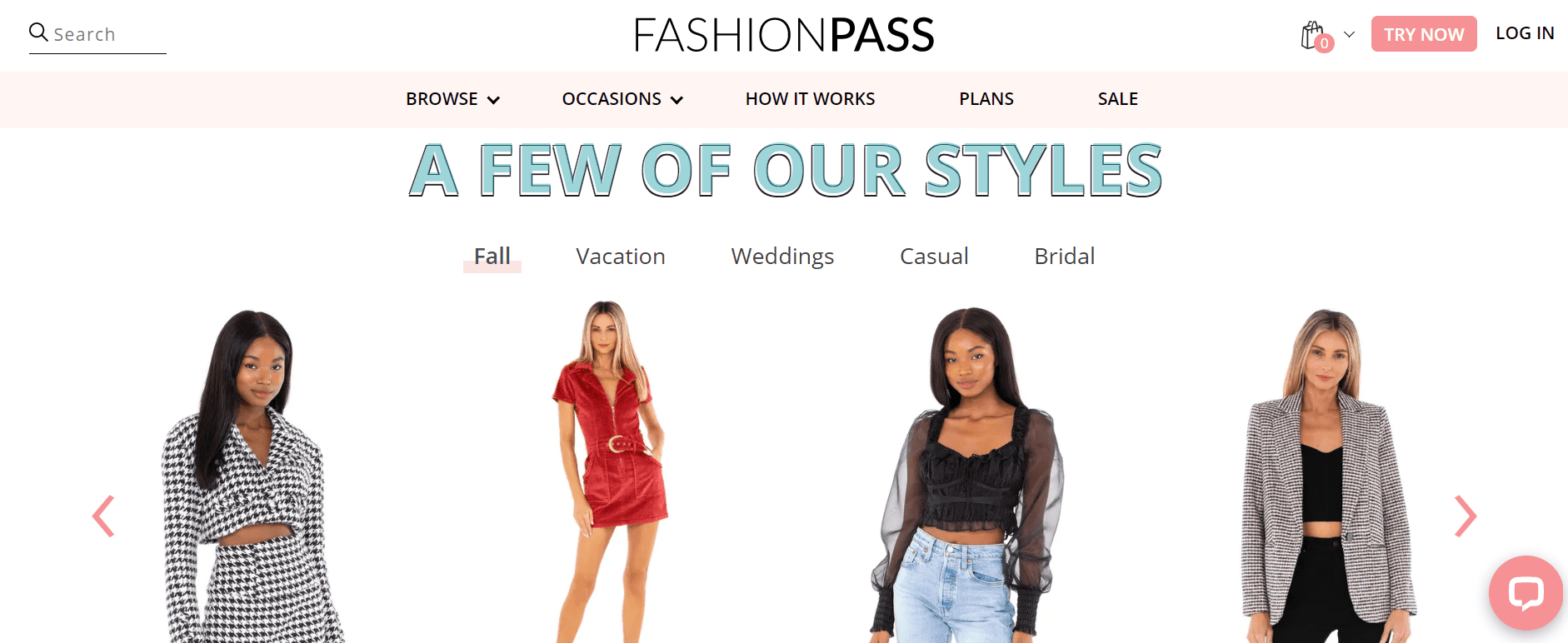 Fashion Pass is similar to Nuuly, but there are different tiers to choose from. You can get unlimited rentals for the price you pay per month. This one covers some of my issues with Nuuly, too.
I tried the Socialite tier, which gives you two clothing items and an accessory at one time for $79.00/month.
The next level is $109.00 per month, and you get three clothing items and two accessories.
If you want as much as possible to come in each box, you can get four clothing items and three accessories at a time for $139.00/month.
I like that you have choices and can swap things out as much as you like (your success rate with that will depend on the mail service, but it's better than nothing). Still, I'd prefer more clothing and no accessories, like Nuuly offers.
Rent the Runway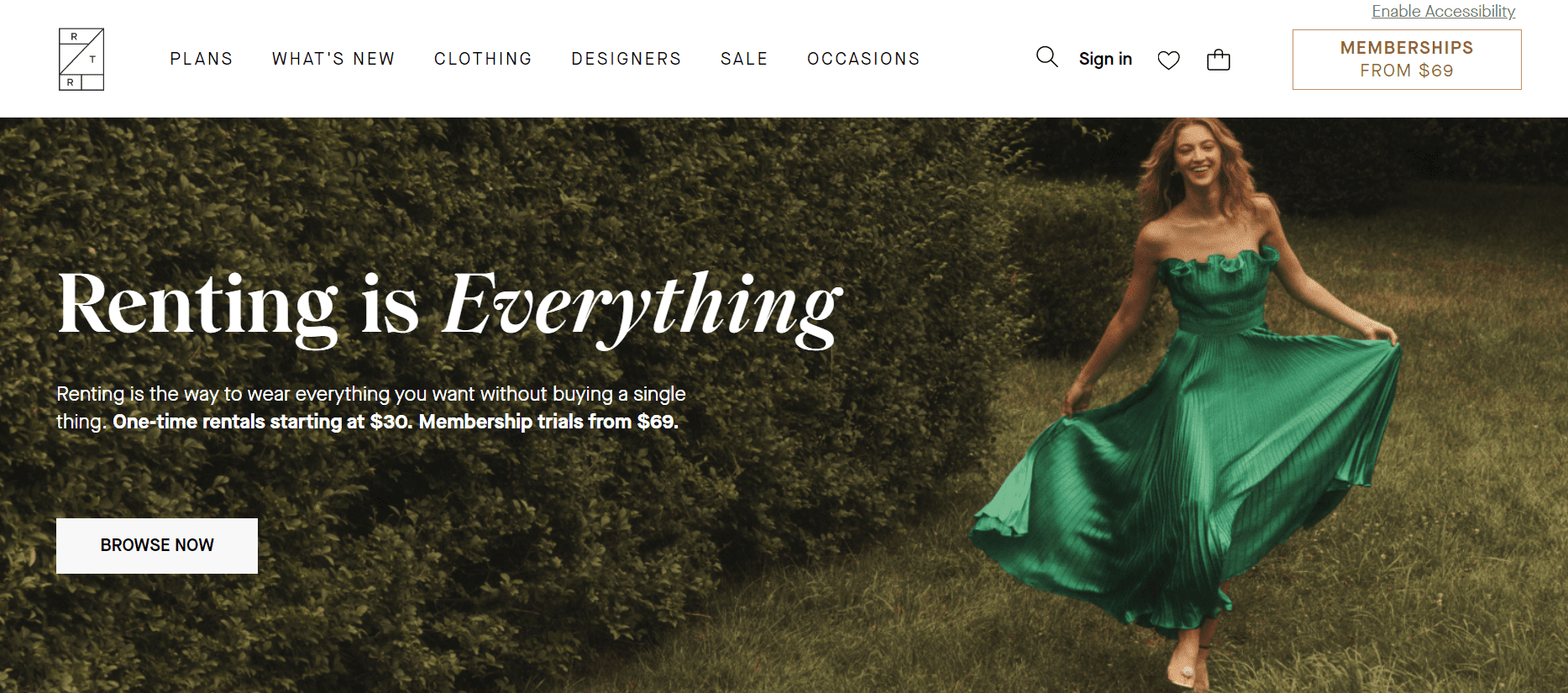 Honestly, I always thought Rent the Runway was only for special events. Only recently did I realize that's not the case at all, though they could be a lifesaver if you do have an event coming up that you don't want to buy a fancy outfit for.
For a special event, put in your zip code and usual dress sizes, and add the date you're shopping for (if appropriate). It's totally fine if you're just browsing, too.
They have options if you're interested in a Rent the Runway monthly membership. The trial prices are $69.00 (first month) for four items per month, $99.00 (first two months) for eight items, and $149.00 (first two months) for 16 items. After that, the prices go to $94.00, $144.00, and $235.00, respectively.
Shipping is even faster than Nuuly's (they say two days or less), and they help you figure out which styles you should try.
Stitch Fix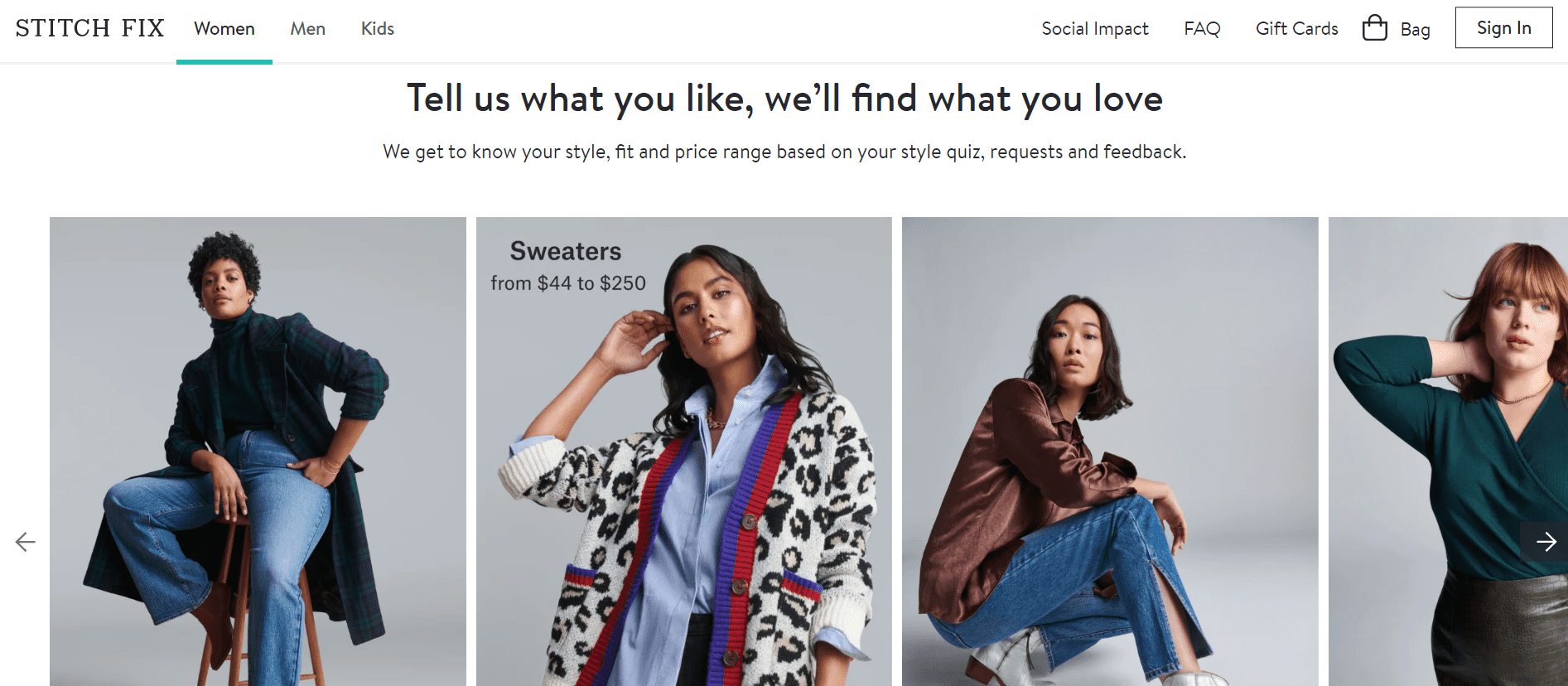 If you're not big on renting clothes and just want a no-fuss option for adding (brand new) things to your closet for the long haul, try Stitch Fix. You'll get five things in your box per month once you fill out a questionnaire, and your stylist gets a feel for your vibe, sizing, and style.
I wish they'd let you order more, but you're free to shop from your customized "store" on their site after your first "Fix."
Instead of a monthly fee, you pay a styling fee ($20.00) per Fix, which is applied to anything you buy from your box. Stitch Fix can be a monthly subscription if you want it to be, but you can change the frequency to more or less often–or just whenever you feel like getting a box of clothes someone chose just for you.
If you like everything and want to keep the whole box, you get a big discount (not quite the discount you get on the rented clothing, but hefty). Otherwise, keep what you like and send the rest back.
One downfall here compared to Nuuly and similar services is that you can't wear the items to see how they feel throughout the day, then decide, since they're new clothes meant to be purchased, not rented.
FAQs – Nuuly Review
Question: Is Nuuly owned by Anthropologie?
Answer: They're siblings. Anthropologie and Nuuly have the same parent company, URBN.
Question: How much are clothes on Nuuly?
Answer: Renting clothes is $88.00 per month no matter which six items you choose. You can add one or two bonus items for an extra $20.00 each.
If you want to keep any items for good, you'll get a discount on the clothes. Prices will vary for those.
Question: Can you buy items from Nuuly?
Answer: If you want to purchase the clothes you've rented from Nuuly, you'll get a steep discount, and they make it easy to check out.
I'm looking at the list of clothes I rented, and the percentage off I could get ranges from 43 to 75 percent.
Of course, how much you'll pay will depend on the item. They're still not inexpensive. The Hutch Velvet Burnout Midi Dress I'd consider keeping is $96.25 after a 65 percent discount, and that's more than I'm willing to pay for something I'd wear so infrequently.
I'm still considering the Anthropologie Hooded Cable Knit Cardigan, which would be $59.60 (retail is $148.00) because that's more of a staple fall and winter piece I'd wear often.
Question: Where is Nuuly located?
Answer: They're in Philadelphia, Pennsylvania.
Yes, Try Nuuly!
I'm a big fan of Nuuly. If you like mixing your wardrobe up and this $88.00/month thing makes sense for how you budget for clothes, I highly recommend giving Nuuly a try. Just be sure to quadruple-check your measurements so you're less likely to waste money on something that doesn't fit.
If you're not sure about rented clothes, I get that. If it makes you feel more comfortable, what I got looked and felt like new, and they smelled clean.
Nuuly is a great way to expand your wardrobe without commitment. You're not committing to a specific style. You're not giving up valuable closet space. You're not even committing a huge amount of money to clothing, especially if you choose things you're comfortable wearing more than once without washing them.
Recommended Reads: