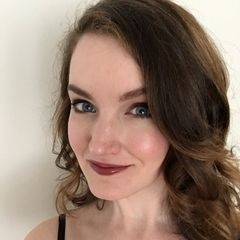 Latest posts by Crystal Schwanke
(see all)
I love fashion, but I hate shopping for myself because I tend to get caught up in the moment, think I love something, and then barely want to wear it later.
Writing a FashionPass review is nice because I can take one for the team and help people like me–the commitment-phobes and moody dressers who love to shake up their wardrobe based on how they feel on any given day–decide if renting clothes makes sense.
Honestly, I love the idea. I'm still trying to wrap my head around paying just to send the clothes back and not having anything but some potentially Insta-worthy selfies to show for it.
Still, I think it's a good choice for some people.
My Quick Thoughts on FashionPass
I love it, but I won't stick with it. We have a mildly complicated relationship. Instead, I'd recommend sticking with something like Stitch Fix (better style matching logic), or Nuuly here (better adventurous fashion finds / better overall experience).
The sizing, shipping, ease of browsing, selecting pieces, and checking out were all perfect.
I just don't love the idea of spending so much per month and being pressured to choose accessories as part of the deal. I'm picky about those and have things I like to wear all the time, for the most part. I like the idea of renting accessories, but as I was browsing, I didn't get excited about any of them.
I have no complaints about them as a whole. This is just personal preference. If I could rent more clothes at a time without the cost going up, I'd consider sticking around.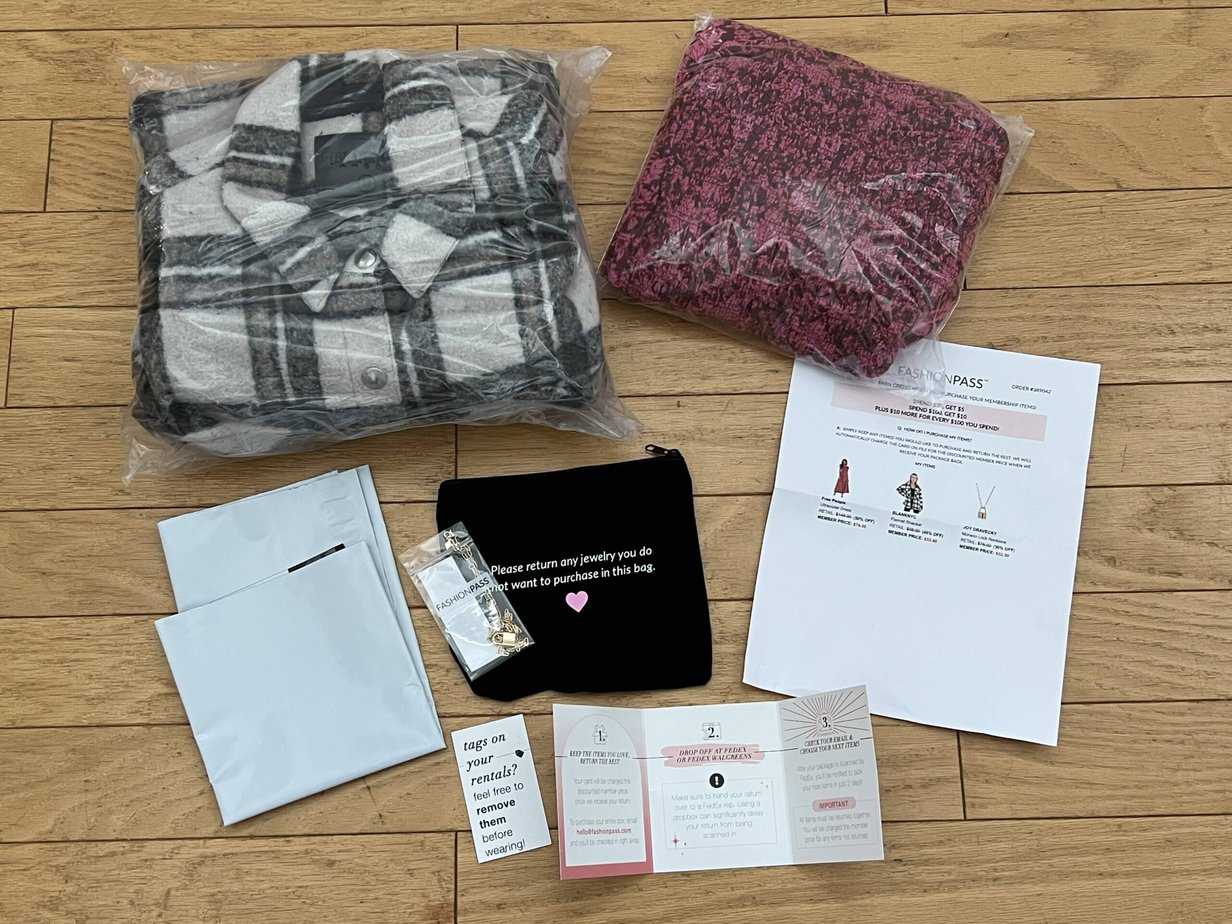 Should You Try FashionPass?
If you're looking for a clothing and accessory rental option that'll deliver quickly and let you return the clothing and get more before the month's up (all included in your subscription), yes!
I like FashionPass, but since I'm only willing to pay for the lower tier and don't need the accessories component of it, it's more of a hassle for me than it's worth. That doesn't mean it will be for you, though.
The whole process was smooth. The shipping was quick, the clothes fit, and I had the assurance in the back of my mind that if something didn't fit, I could return this order and try to order the correct sizes. It stinks that you can't just exchange one item at a time if you get the wrong size, but it's better than nothing.
How FashionPass Works
FashionPass allows you to rent clothing and accessories for a monthly fee. Shipping is free both ways and if you get done wearing one set of clothes early in the month, you can send them back and order more without paying anything extra. The price is a little higher than similar services, but if you factor in the fact that you get more than one set of clothing and they're footing the bills for shipping and cleaning, it makes sense.
When you set up your account, you'll give FashionPass some basic information about your weight, height, usual sizes, body type, and birthday. You'll choose one of three membership tiers and browse for the number of items you've decided on. If you need more clothing or accessories than your tier allows, you can always add more for $11.95 per item.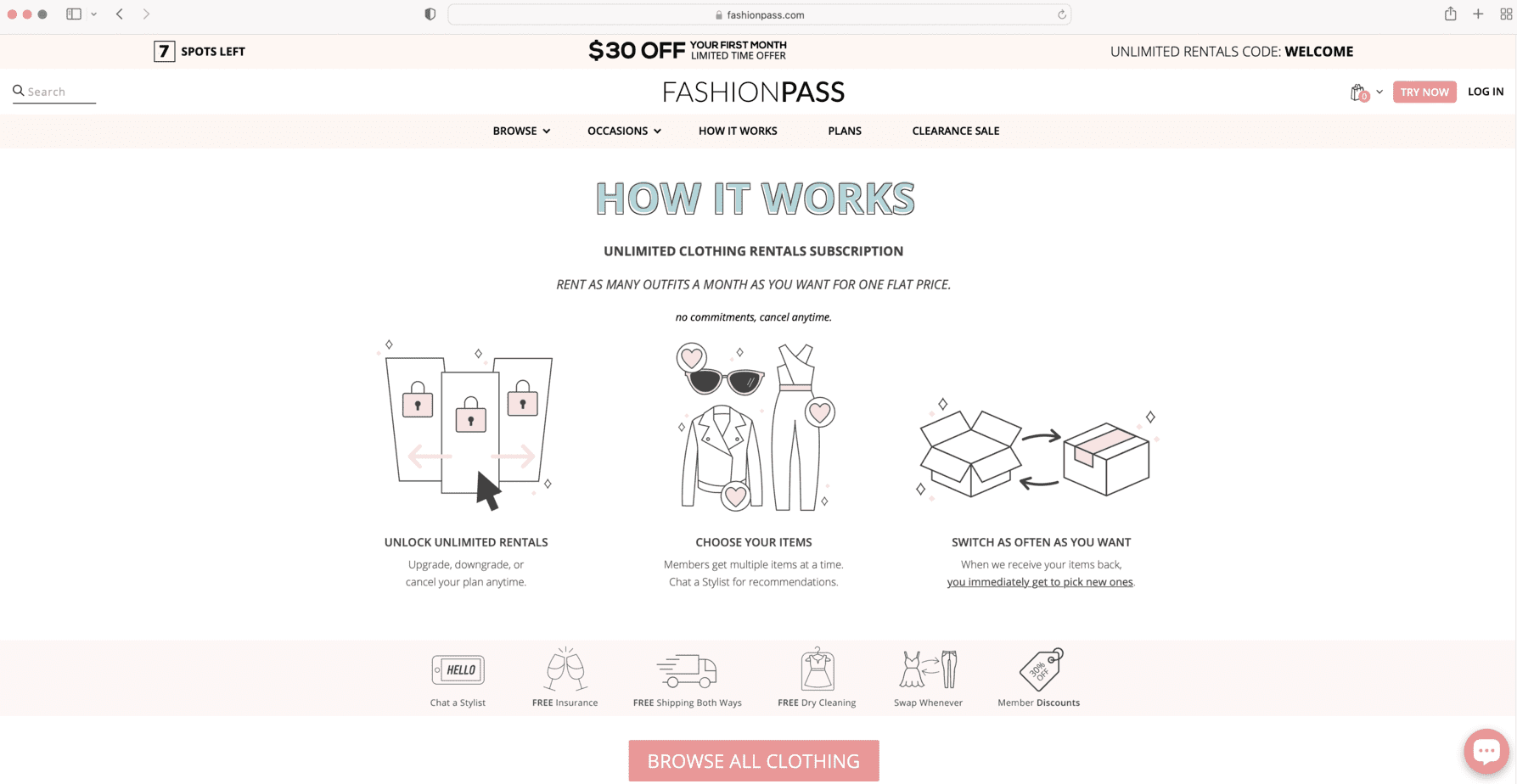 ---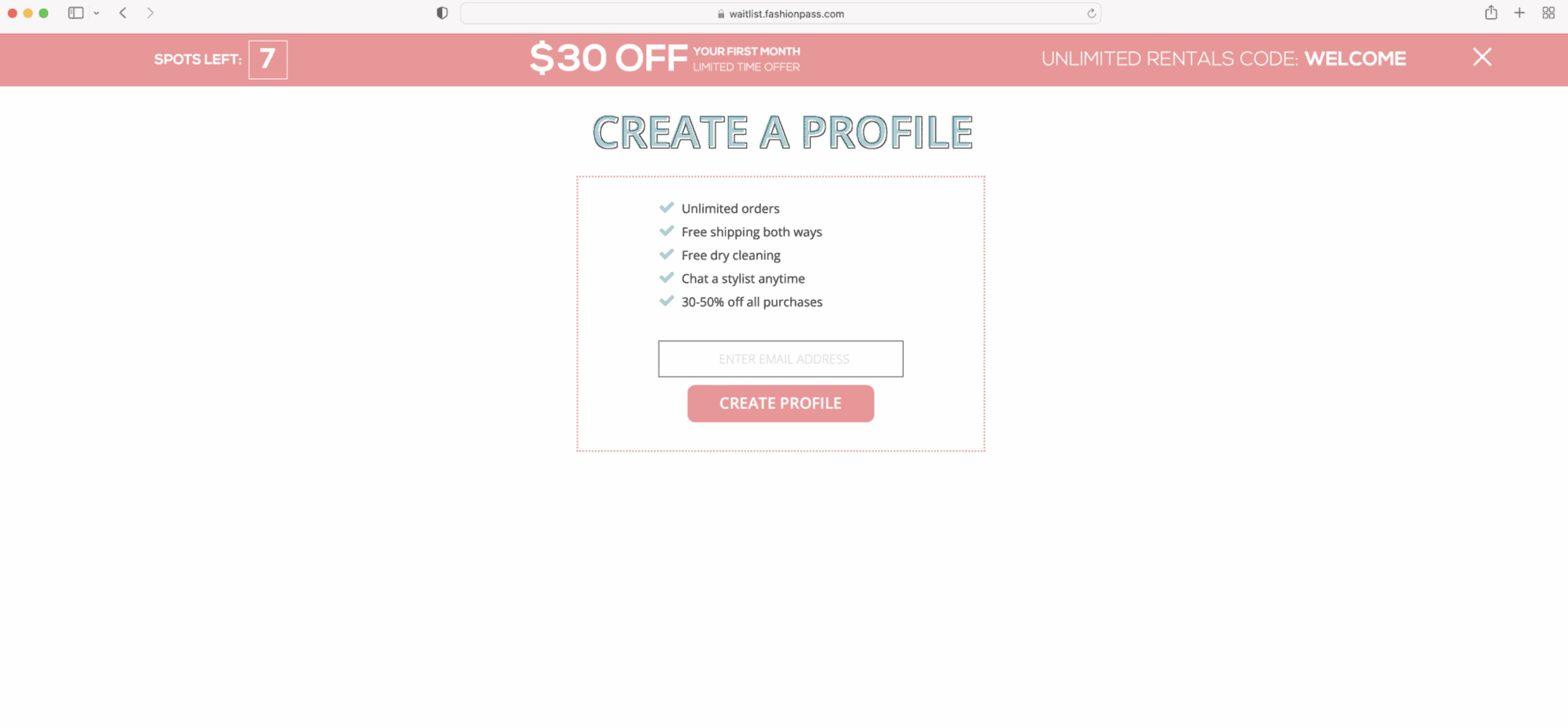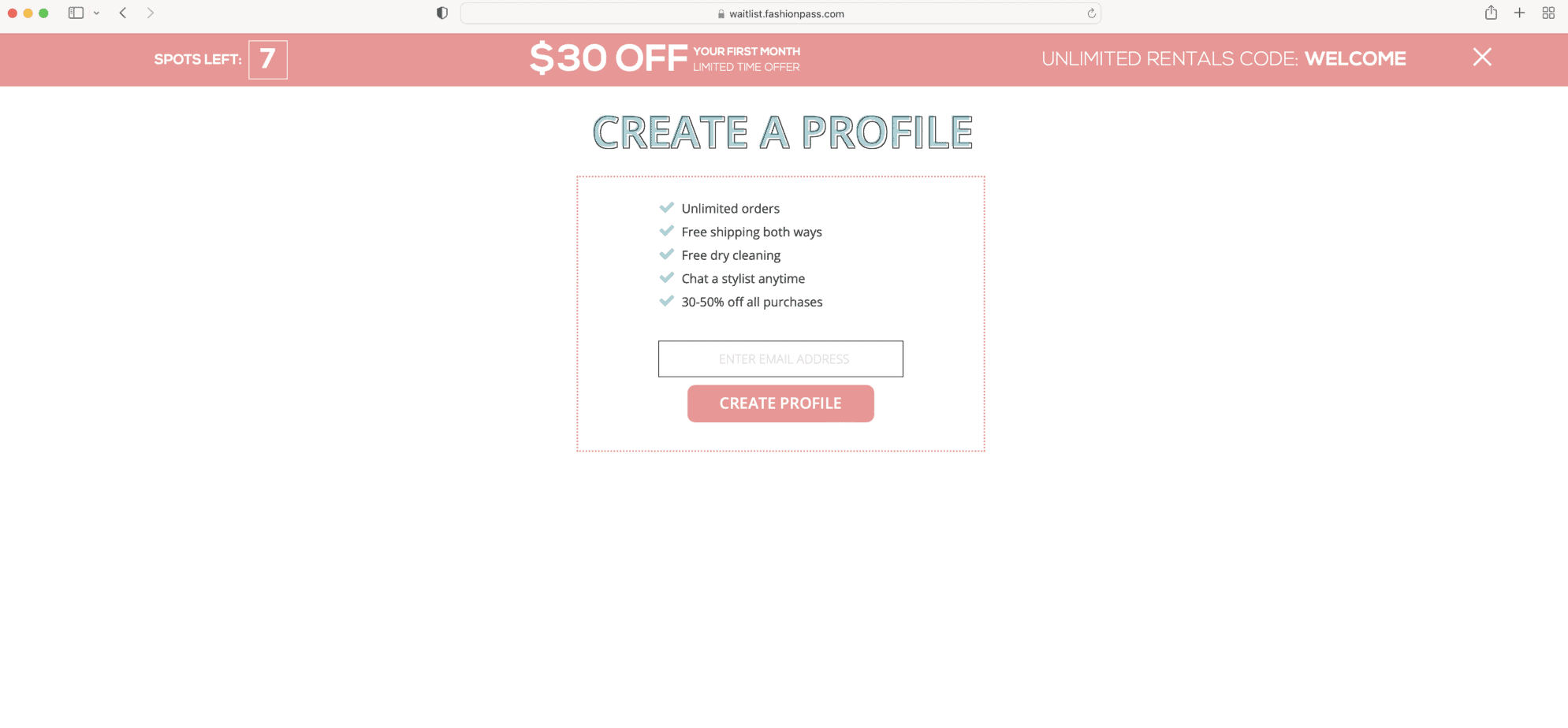 ---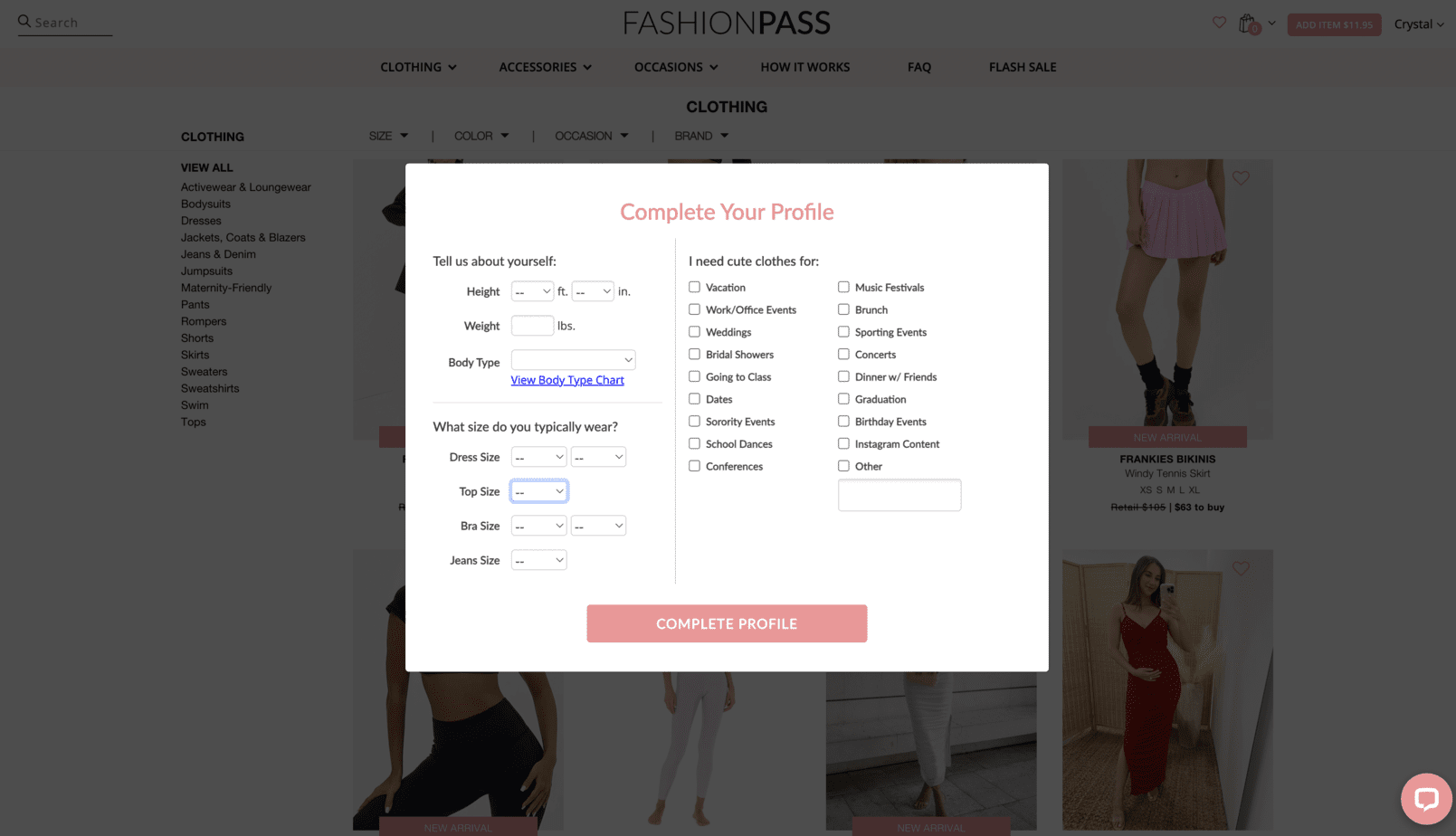 I found FashionPass easy to navigate and fun to browse. It wasn't overwhelming. The photos were good, and I appreciated the sizing information. You can see the model's weight, height, size she's wearing, and sizing information (whether the item runs true to size, large, or small). As you browse, you can add items to your favorites or create a board that'll help you see different pieces together. That's helpful when you want to create a whole outfit or a vibe you're looking for across several outfits.
You won't have to wait very long for the clothes to show up after you check out. I ordered on a Wednesday night, and it shipped via USPS the next day. It got to me on Saturday, packaged in a colorful plastic bag.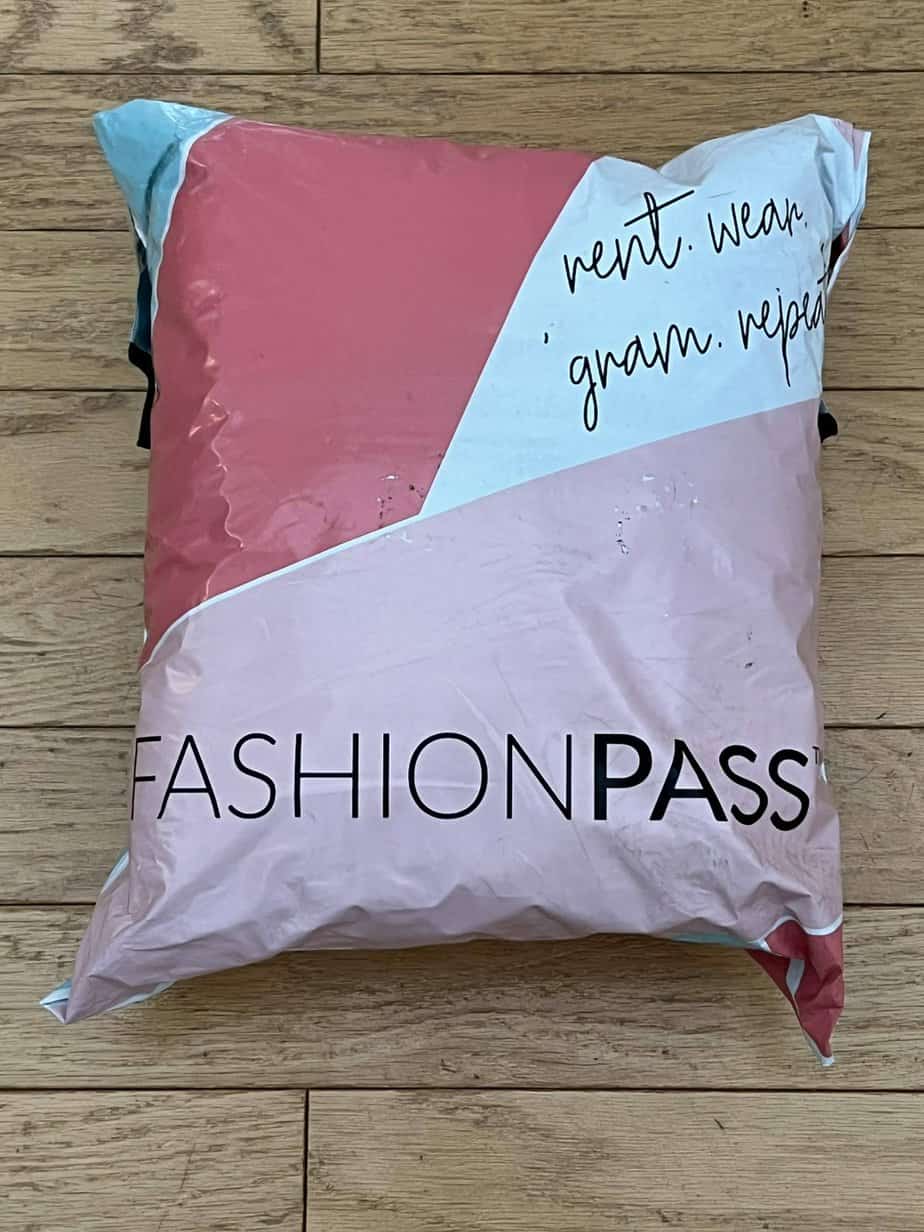 Each item was wrapped in a plastic bag inside of that bag, too. I wasn't expecting that. The necklace was in a black velvet bag–fancy. Another bag was tucked inside, addressed and ready to deliver the items back to FashionPass.
While waiting for my order to arrive, FashionPass followed up with emails regarding how to purchase items I wanted to keep and where my nearest FedEx locations were. If you ever want to keep everything you've ordered, you'll need to email them instead of just going through the normal checkout process. That way, they can send you a new round of rentals ASAP.
What I Rented
I got three things: a "shacket" (shirt/jacket combo), a summery dress in a beautiful raspberry shade that works as we transition to fall, and a gold lock necklace.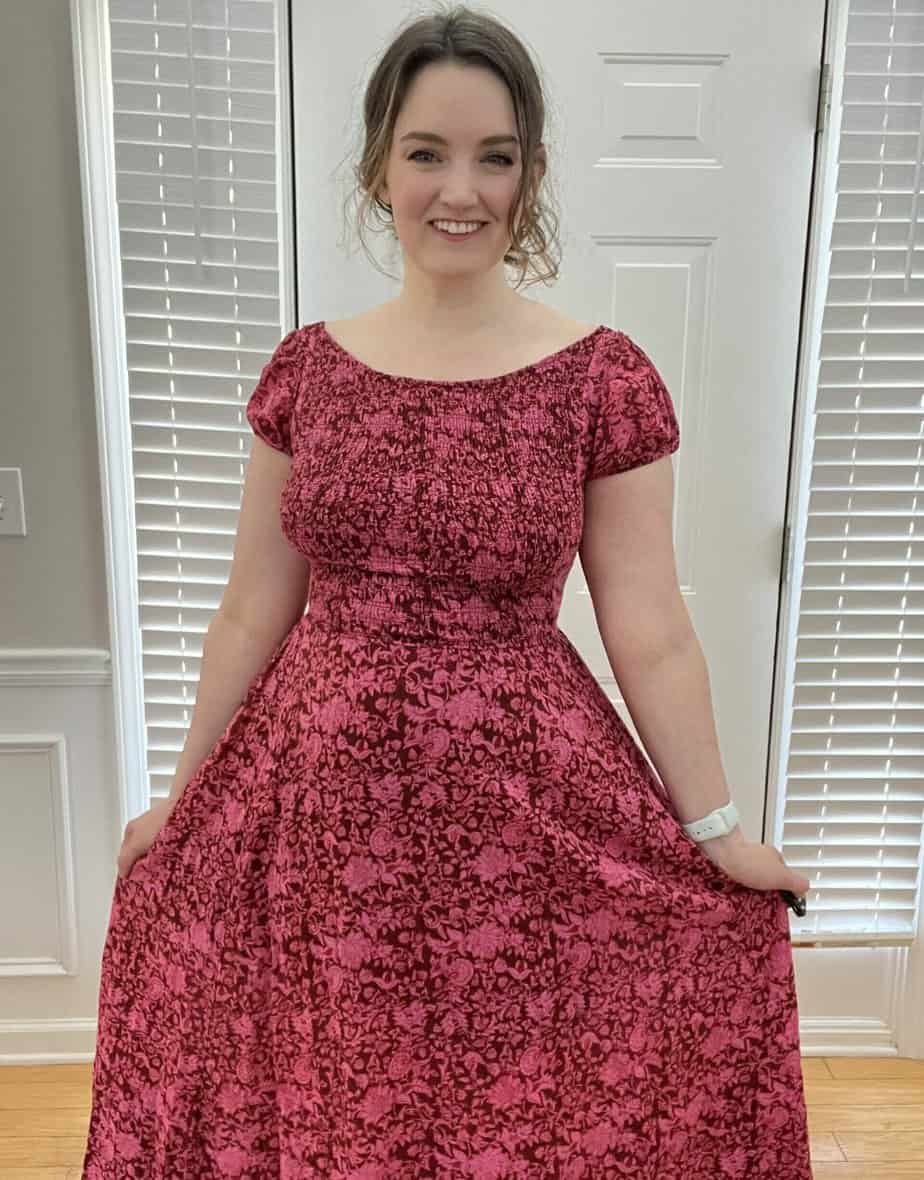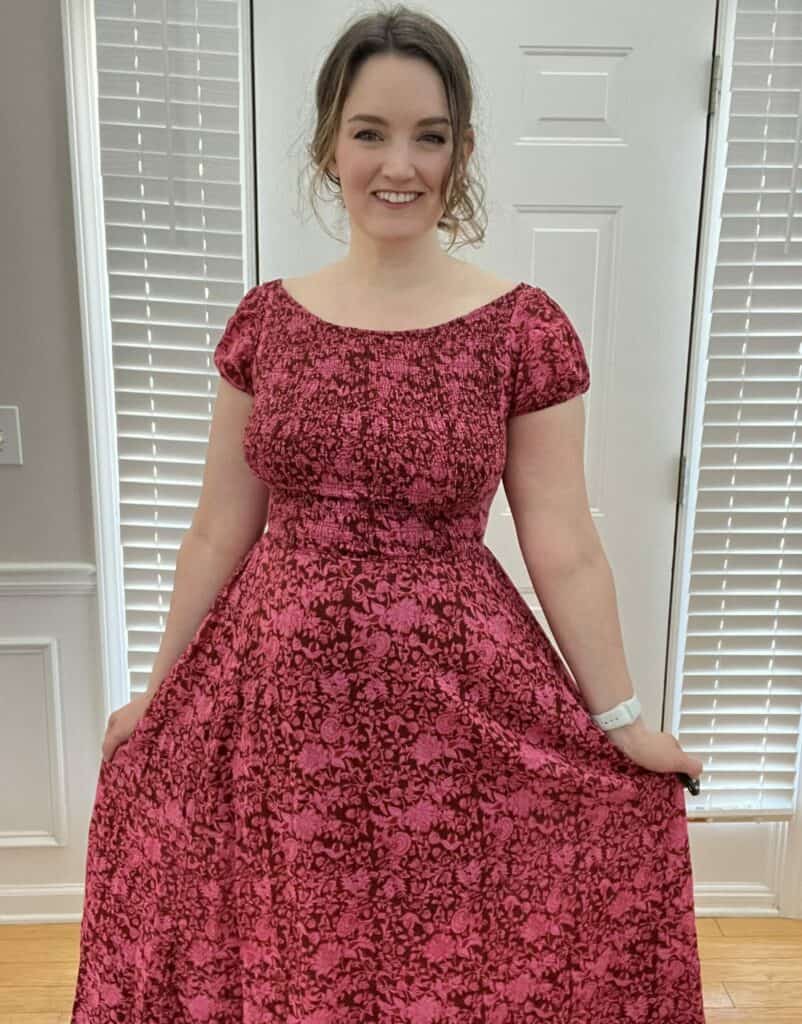 This is a stunning, lightweight dress in a gorgeous color. I loved the idea of it for late summer, early fall, when the temperature's all over the place here in Georgia. The back's pretty open, which I loved, but I knew it could be tricky for me to wear. Still, I wanted to take the risk, knowing a long cardigan would address my concerns if I felt too exposed in it. The fit was great, but I didn't expect the lining under the skirt to be so much shorter than the length of the dress. The skirt isn't incredibly sheer, but having the liner cut off so high up on my thighs made me feel like I could be on the verge of an embarrassing moment at any time.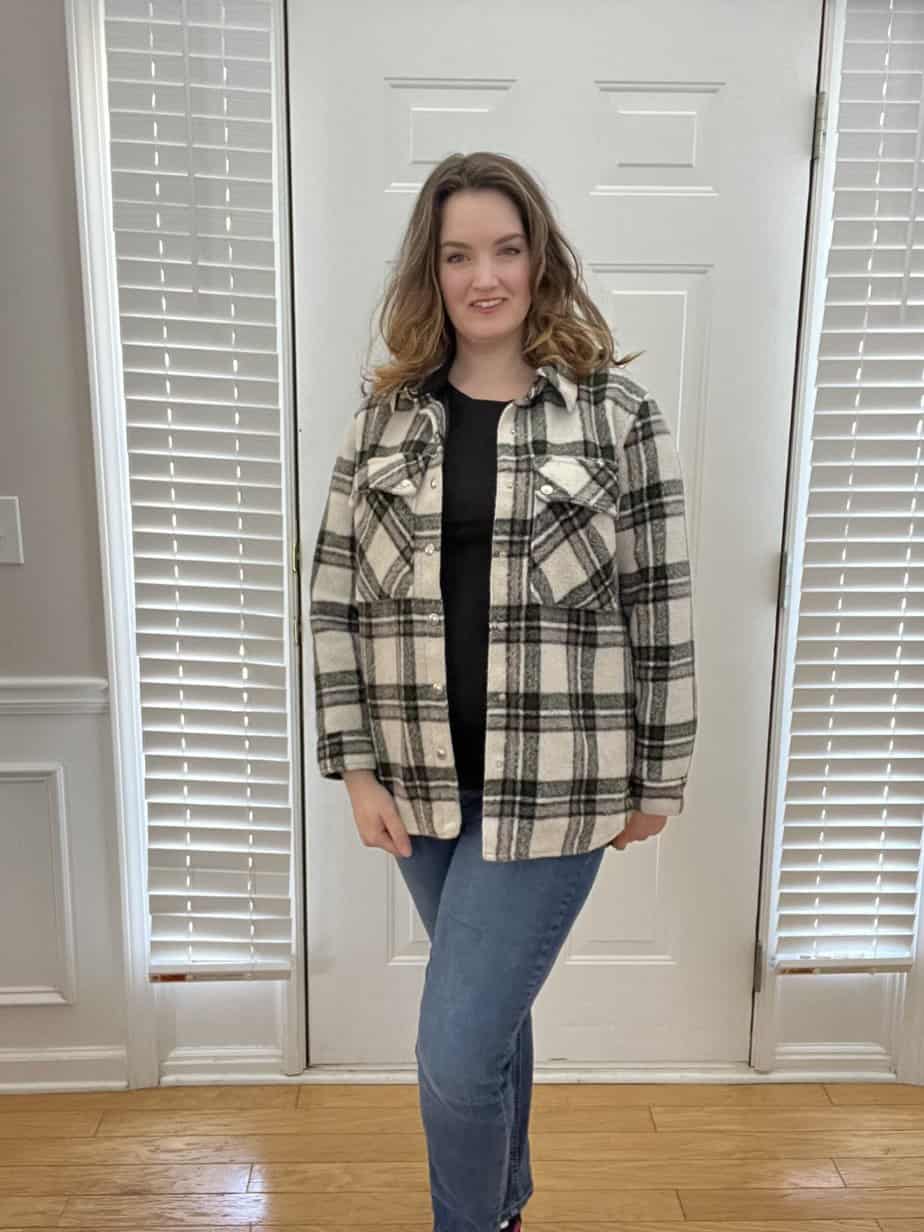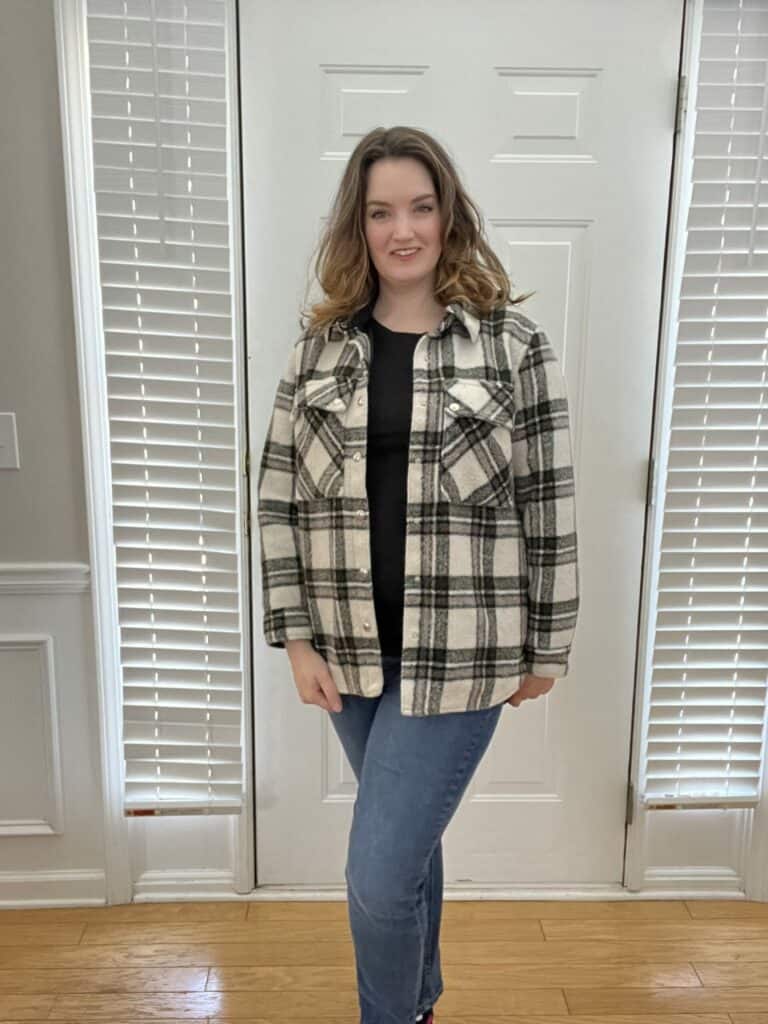 These look so cute on people who aren't me, and they're trending right now. This item is so warm and cozy, I'm still considering keeping it around and trying to make it work. I might need to buy a few things to wear with it, but they're versatile, and I should honestly already have them anyway.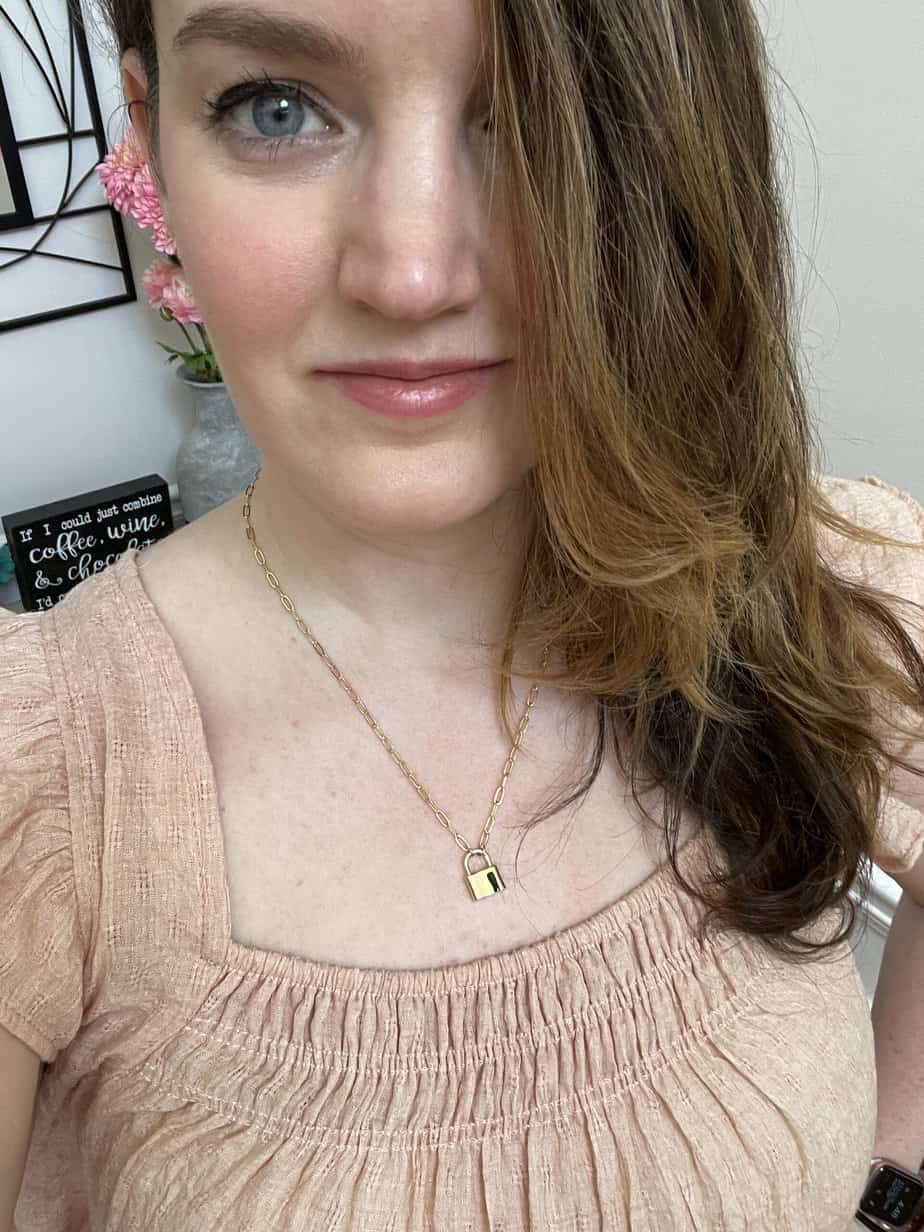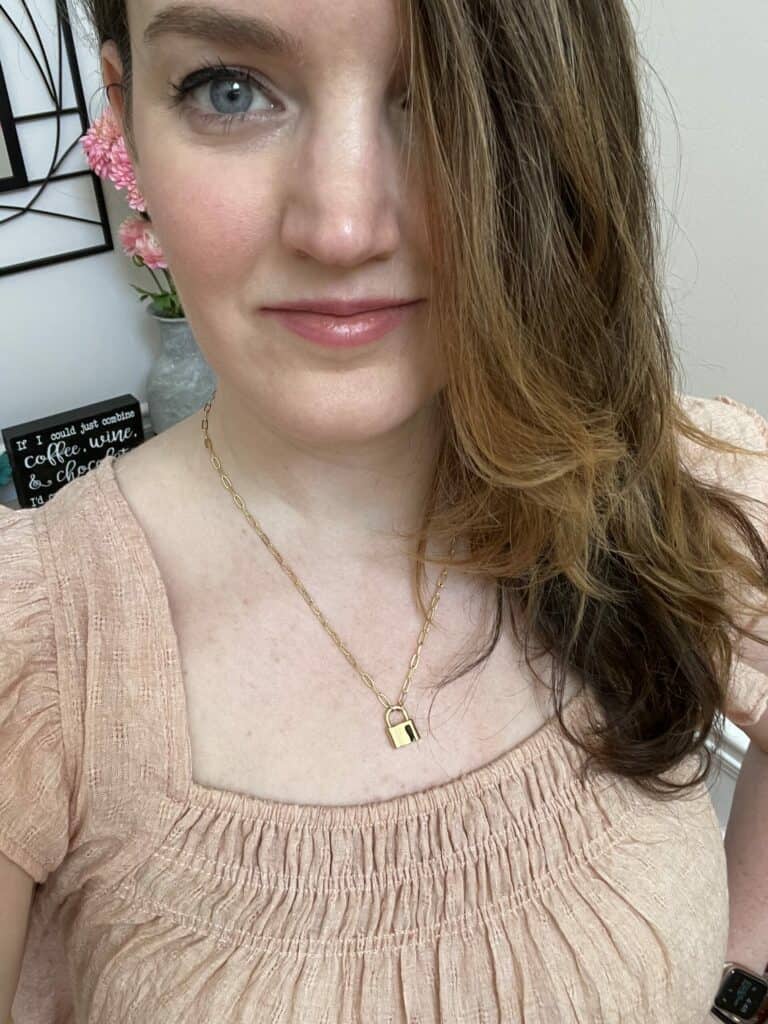 I only ordered this because I needed to add an accessory, but it is adorable. It's bright, shiny, and just what I expected from the photos.
Membership Options
There are three membership tiers.
At $79.00/month for three items (two clothing, one accessory), that's a little steep for me unless I can be sure shipping both ways will be fast, and I can wear things and swap them out a few times over the course of the month.

Other plans are $109.00 for three clothing items and two accessories, and $139.00/month for four clothing items and three accessories.

Keep in mind, you're not limited to one shipment per month. If you turn them around quickly, this might be perfect for you.
I went with the first one just to check it out. Suppose I were keeping the subscription long-term as a way to keep my wardrobe updated and add fun or trendy (or just plain out of the ordinary for my usual style) pieces with low commitment. In that case, I'd probably go up a tier or two because I like more options and wouldn't want to wait on the mail so often to get them.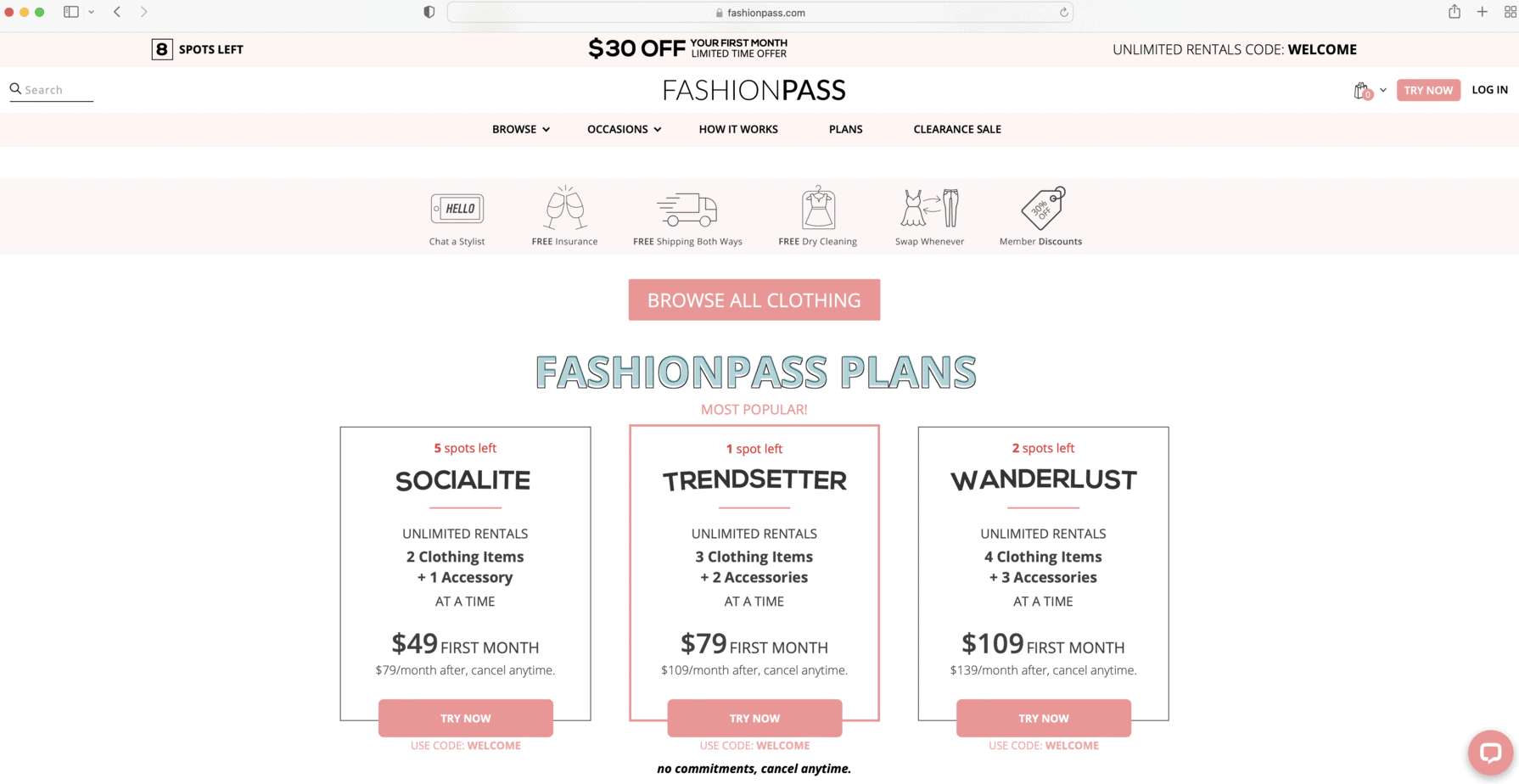 What I Like About FashionPass
With some other companies, like Nuuly, you pay the monthly fee, and you're limited to what you put in that order for the month, even if something doesn't fit. You may be able to unlock early, but that'll initiate another monthly charge and change your subscription renewal date. FashionPass allows you to rent, return, rent some more, and return again, so you're not stuck with a set of clothes once you've worn them. Because of the back-and-forth mail, you may not be able to cycle through as many sets as you'd like during the month, but I still like this approach better than others.

Suppose you're low on accessories or would like to mix things up without committing to clutter. In that case, you'll love that FashionPass lets you choose accessories. This part isn't for me because I have a few things I like to wear consistently.

You can add additional items throughout the month without sending anything back. It's $11.95 per item, and they'll ship them to you the same day. Rush shipping is an option, too. You can upgrade your account instead, and they'll send the additional items to you right then, too. They understand last-minute fashion emergencies!

You can try trends before you commit to a purchase. For example, I'd loaded up my Amazon cart with various "shackets" to buy based on a YouTube video I watched where the lady looked totally cute sporting her affordable fall fashion. I like to let things sit there for a while before I make a decision, so I ended up with a shacket in my FashionPass order. Well, as soon as I put it on, I felt like Paul Bunyan, sans the strength and skills. I could remove similar styles from the Amazon cart (and my mind).

The quality was good! They weren't brand new with tags (some items at FashionPass are), but they seemed like they were. I really wanted to love the "shacket" because it seemed to be made well, ready to last for years, and warm and comfortable. (Wait, am I talking myself into trying to make it work? I guess I could embrace it and adopt another blue pittie to name Babe since the HOA would frown upon a pet ox…)

Outside of trends, you can try styles you like but aren't sure you're comfortable with. Sometimes, I can convince myself I'm comfortable wearing a clothing style in the dressing room. Then I get home and find myself making excuses

not

to wear it once I've brought it home. I went outside my comfort zone with the dress I rented (not a waste since I could throw a cardigan on top if I felt too exposed, which I did). It's pretty but not something I'd need to keep in my closet because I would

only

wear it with a long cardigan or bra situation I haven't yet figured out.

I had better luck with the sizing here than in other places. I'm not sure if that boils down to coincidence, the things I ordered, the brands' way of sizing, or how the laundry is cared for. Both clothing items fit as expected when I ordered my usual size.

The discounts are good. If I wanted to purchase the things in my box, I could get the dress for $44.00 (retail $148.00), the shacket for $53.00 (retail $98.00), and the necklace for $52.00 (retail $75.00).
Where FashionPass Could Use Some Work
There were a few things that I wished I could change about FashionPass:
I really don't need the accessory option. More clothes would've been nice.

After the first month (assuming you have access to a coupon code like I did), it's too expensive. For some budgets and clothing needs, it may still be worth it. My current lifestyle doesn't require much more of me than activewear and loungewear, so I don't need to spend as much on outfits like this. It's nice every now and then, but I don't want to commit that much monthly even though I can get more than one shipment in that time (which makes the cost per rental less).

Admittedly, I have a sensitive nose, and not everyone will notice what I'm about to mention. I'm glad they didn't use a heavily-fragranced product to wash the clothes in (because of allergies and general preferences), but whatever they used wasn't my favorite. The clothes did not smell bad or unclean

at all

. Still, their scent reminded me of olive oil (the closest comparison I could get, but I couldn't quite put my finger on what it reminded me of). The smell mostly dissipated after I left them out of the bag for a little while.
FashionPass Alternatives
With Nuuly, you'll get six clothing items in a recyclable case shipped quickly to your door. You can't rotate through items through the month, though. The $88.00 monthly fee only covers the six things you choose at checkout, which would be fine if they'd allow for exchanges when you need a different size.
They have a wide selection of brands and styles to choose from, and the whole process is a breeze.
It is a good alternative if you just want more clothes at once for a reasonable price. You can add more for $20.00 each if you need more than six items.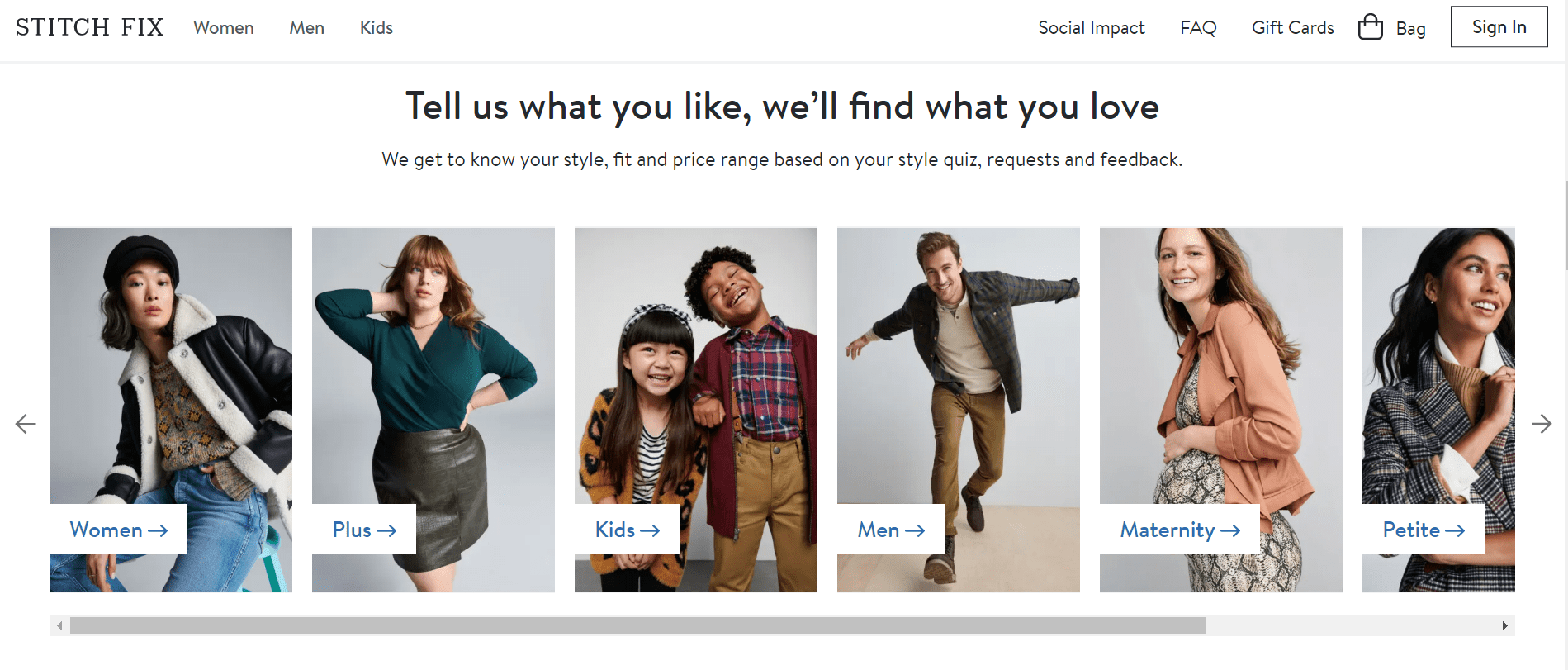 If you don't want to rent items but are looking for a monthly subscription box with (brand new) clothes a stylist hand-picks just for you based on your size and style, you can get five items per box from StitchFix. You'll have a chance to reject any you know you don't like when they send you a preview email, then the stylist will fill in the gaps with new items based on your feedback.
Send back what you don't like and buy what you love. If you keep the whole box, you'll get a discount. Prices will vary based on the information you provide at sign-up and the individual items the stylist sends you.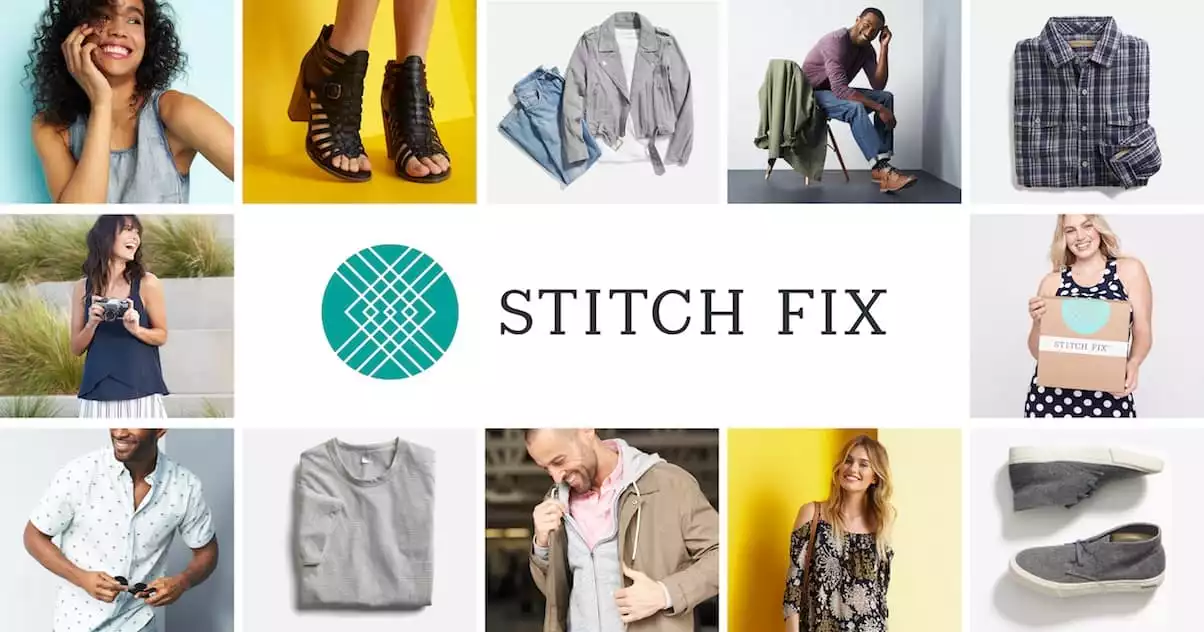 I Prefer StitchFix Personally
It's pretty simple. StitchFix has an AMAZING styling system that quite literally leads the market. Couple that with an amazing selection of brands and StitchFix truly makes it easy to look good without really trying!
Get Started
We earn a commission if you click this link and make a purchase at no additional cost to you.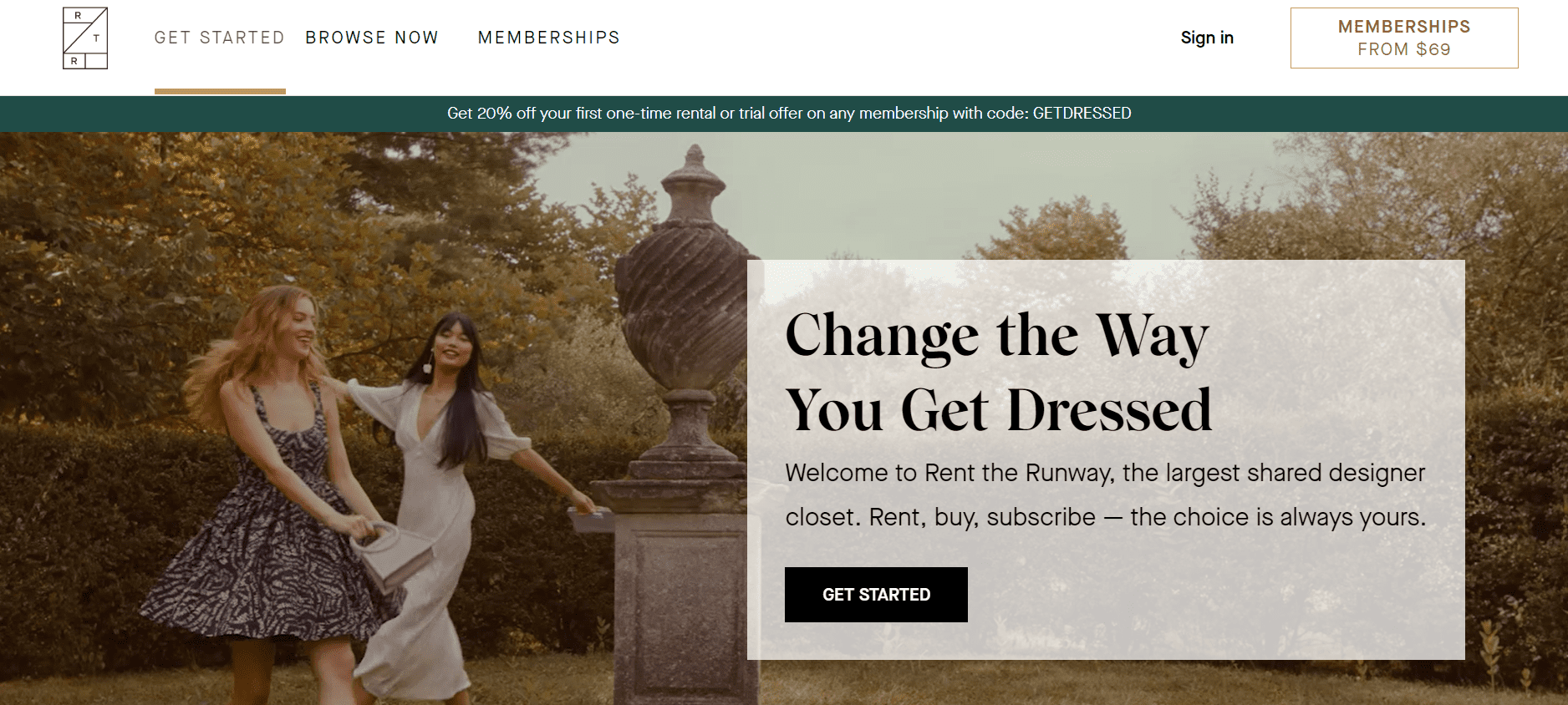 Rent the Runway is probably one of the most well-known clothing rental companies, but if you're like me, you might think it's just formal or cocktail wear. You can get all kinds of clothing here, and there are a few memberships to choose from.
You can get four, eight, or 16 items per month (you can only rent four items at a time regardless of the plan, though). It is expensive once you get past the first month. The trial month is $69.00 for four pieces. Other options include eight pieces for $100.00 for your first two months ($144.00 after that) or 16 pieces for $149.00 for your first two months ($235.00 after that).
They ship the clothes in recyclable garment bags, sort of like Nuuly. There's no insurance charge added. They also help you find the correct size based on your feedback.
Members get access to secret sales, too, so even though you're paying the higher membership price, there's a chance it could be worth it, depending on your wardrobe goals, your budget, and how good the sales are.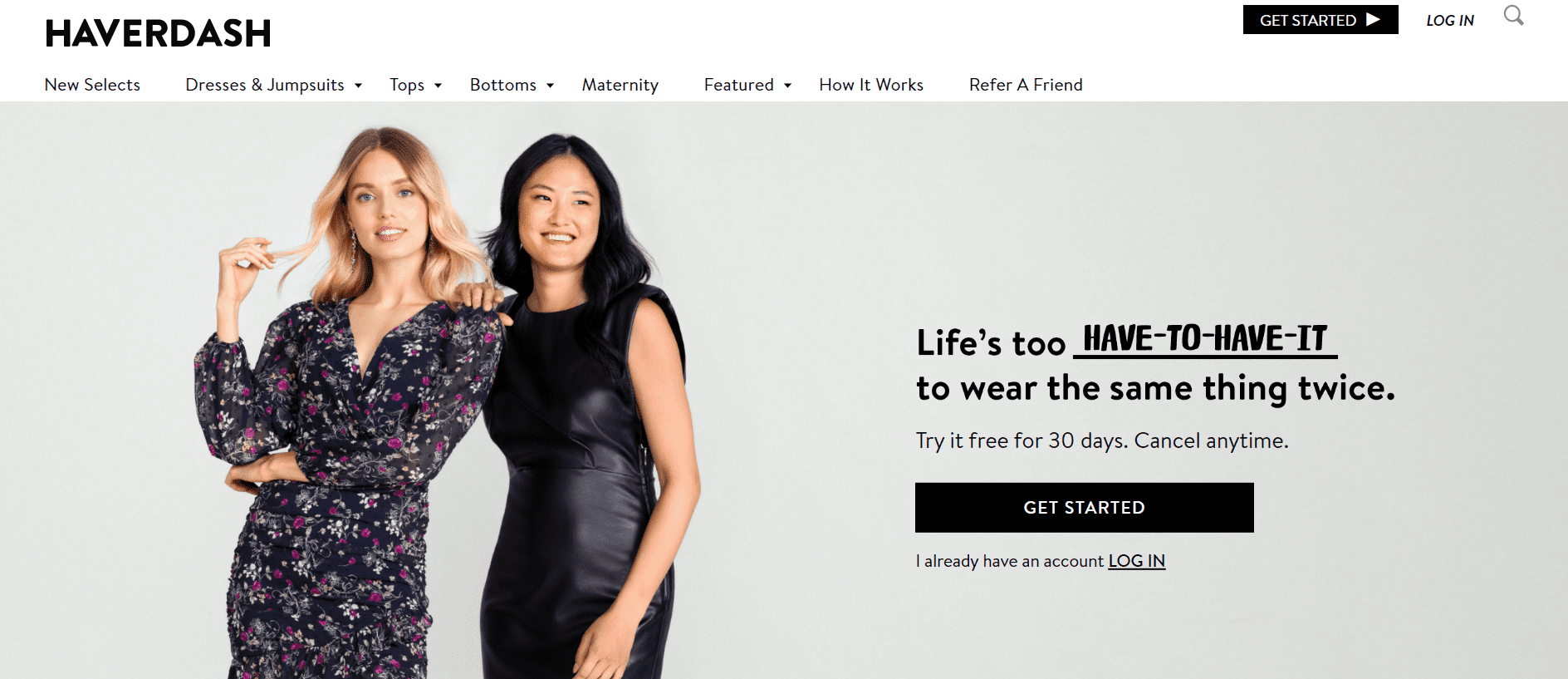 Haverdash works a lot like FashionPass, but there are no tiers. It's $59.00 per month to rent three clothing items. I don't see any accessories. There are unlimited rotations here, just like with FashionPass. Shipping is free both ways, and you can purchase the things you love and don't want to send back.
If you want to pay less and don't want accessories, this one's worth a try.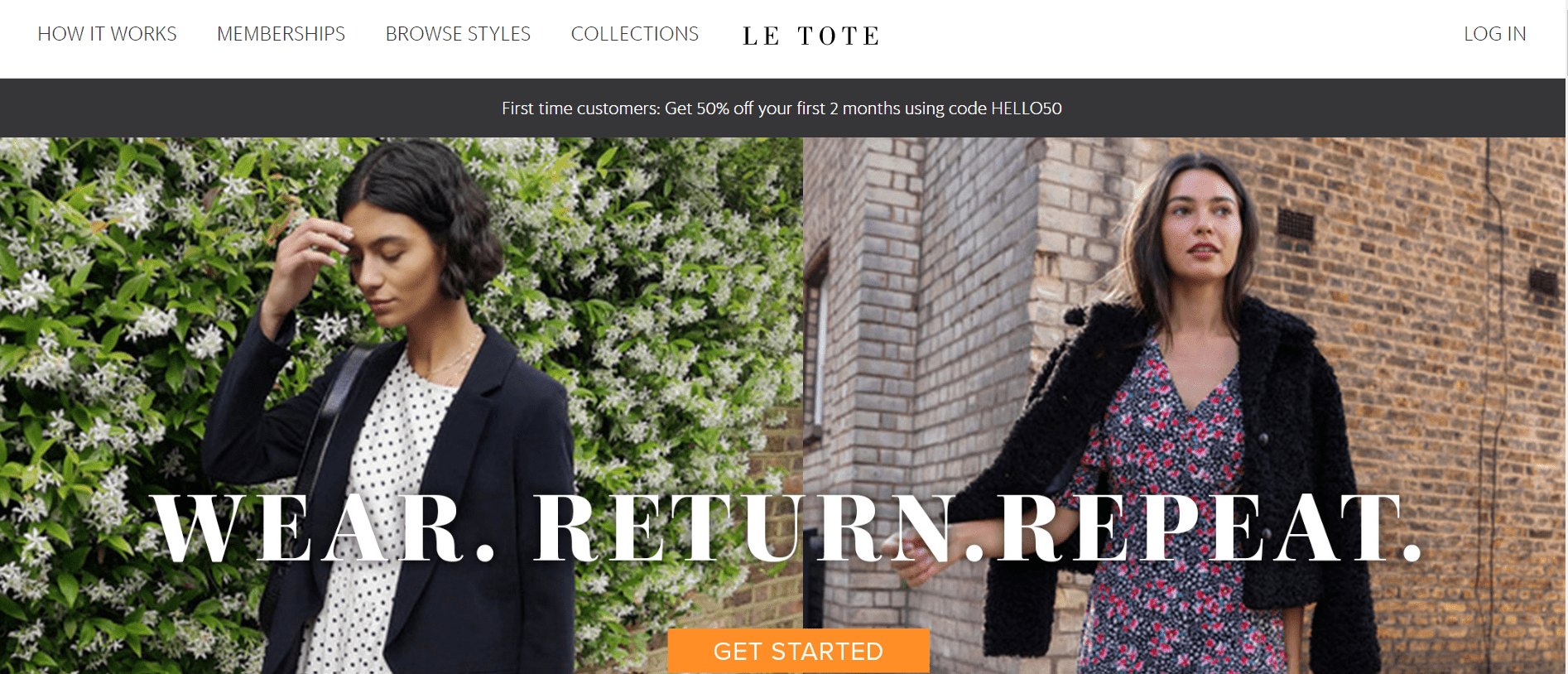 I like how Le Tote is set up. If you want accessories, you can go with the plan that includes them (three items of clothing and two accessories). If you don't, you can opt for the plan with just clothing (four pieces at a time). You'll get unlimited boxes, or "totes," for $79.00 per month. Discounts are sometimes available for your first two months. At the time of this writing, you can get two months for the price of one.
I don't like that they tack on an extra $5.00/month of optional insurance. Most other companies I've checked out say don't worry about it–if something's damaged, they'll take care of it.
The discount is always 50 percent off retail if you decide you want to buy something.
I found the site a little confusing to navigate, with conflicting information in some cases. At one point, I thought it was going to make me check out before I could even browse, but I think that was user error more than anything. I'd still say Le Tote is a good alternative if FashionPass isn't right for you.
FAQs
Here are some of the most frequently asked questions about Fashion Pass:
Question: How quickly does Fashion Pass ship?
Answer: Mine shipped within a day. I ordered on Wednesday and received my order on Saturday. The average is two to three days, but an expedited option is available if you want to guarantee faster shipping.
Question: Who started FashionPass?
Question: Do people rent clothes?
Answer: Absolutely! This is a wonderful alternative to buying outfits for special occasions (you'll only wear that dress once!). It allows you to try out new trends and styles you're not sure yet if you love. You can rent clothes to wear to dances, weddings, special date nights, or casual outings when you want to try something new and different. Plus, you can avoid a closet full of clothes you don't love but feel obligated to keep just because you spent money on them.
Try It or Pass?
I can't say yes or no on this one, but I'm leaning toward yes because I had such a smooth experience overall.
There are things I absolutely love–like what good condition the items were in, the discounts available if you decide to buy something, the fact that you can add items for an additional fee if needed (and get them fast!), and the way the sizing matched my expectations.
However, it's expensive for the number of items you get at one time, especially since some have to be accessories (I didn't like that).
It's worth trying, at least with the discounted rate for the first month, especially if you love rotating through different accessories just as much as clothing.
Recommended Reads: