Latest posts by Erin Jamieson
(see all)
If you've ever wished a crate of clothes in your size and style could just show up on your front porch chances are you may have thought it was just a silly wish. But with companies like the popular Trunk Club, it's possible.
In the other hand, Trunk Club is far from your only option for a clothing subscription box. While the Nordstrom based subscription box service is certainly well known, the number of alternatives you can try can at times seem endless.
The subscription box industry itself is getting more and more competitive: in 2018, a staggering eighteen and a half million Americans visited subscription box sites, an increase of twenty-four percent from the previous year.
To add to a picture of an increasingly dynamic and growing industry, a study also found that around fifteen percent of online shoppers have signed up for at least one, if not multiple subscription services on a frequent basis. While this does include other subscriptions, such as meal kits, accessory boxes, themed boxes, and snack boxes, it does show just how much subscription boxes have taken off in a relatively short period of time.
From 2011 to 2017, sales of subscription services increased by two and a half billion dollars. And for clothing subscription boxes in general, you need only look at business news to see the number of alternatives to a well-known service like Trunk Club continue to increase: just this May, the Loft announced it will be launching a new subscription box service, Infinity Loft, specifically for plus sized women.
But in such a crowded field, which alternatives are the best–or do Trunk Club reign supreme? In this article, we'll take a look at what some of the best clothing subscription boxes have to offer, so you can make the best decision possible for you.
Let's take a look at the best, highest rated alternatives to Trunk Club:
If you've heard of any clothing subscription services, you've probably heard about Stitch Fix. Stitch Fix has about the same rating from customers as Trunk Club does, meaning that it's decently received but far from perfect. Still, there's a lot of reasons to consider Stitch Fix.
Offering subscriptions for men, women, and kids, Stitch Fix is also size inclusive, with options for women in petite, plus, and even maternity. You first fill out a style profile, they are matched with a personal stylist who not only gathers options based on size and style preferences but also based on desired price range, making this a more budget-friendly option than Trunk Club.
The styling fee of twenty dollars is slightly less than Trunk Club's twenty-five dollar styling fee.
Stitch Fix does have a similar model to Trunk Club, in that you have a window of time to decide which clothing items you want to purchase or send back (free of charge). You can select from two hundred and fifty brands for women, or thirty for men, with individual articles of clothing priced anywhere from a mere ten dollars to three hundred. There is more a focus on everyday brands, though there are some higher-end brands as well.
You also have an option to request specific pieces, and there actually is an option for automatic delivery, which can set to every two to three weeks; every month; every other month, or every three months. All around, while not perfect, Stitch Fix is a satisfying comprehensive fashion box subscription that may be one of your best alternatives to try.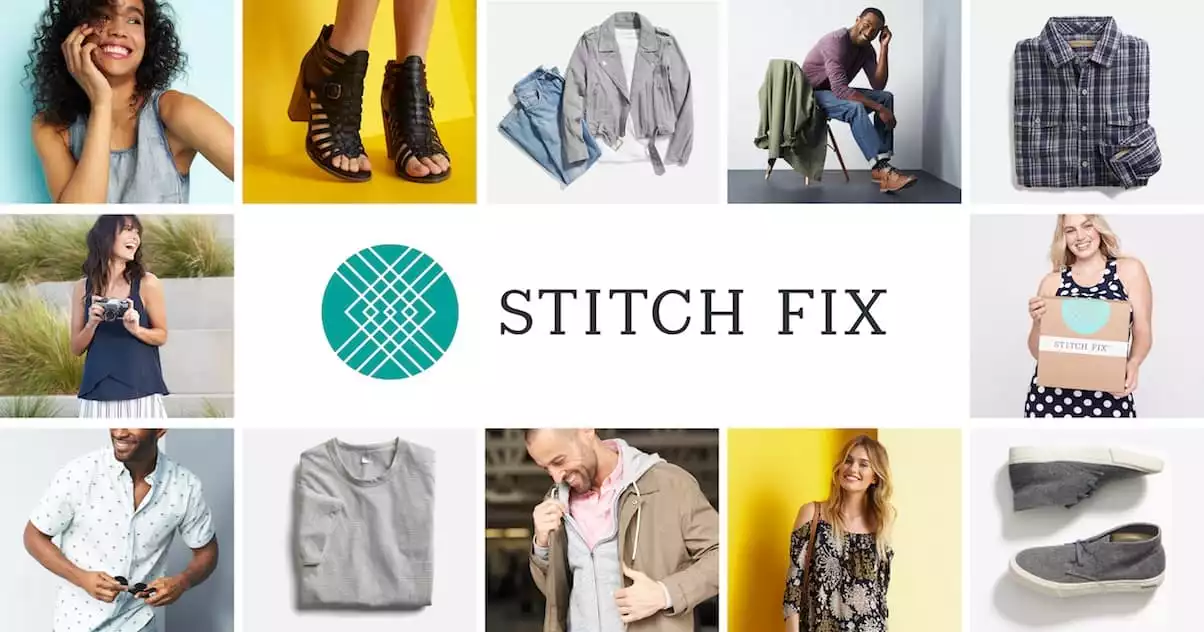 I Prefer StitchFix Personally
It's pretty simple. StitchFix has an AMAZING styling system that quite literally leads the market. Couple that with an amazing selection of brands and StitchFix truly makes it easy to look good without really trying! Keep Everything in Your Fix & Get 25% Off!
Get Started
We earn a commission if you click this link and make a purchase at no additional cost to you.
If on the other hand, you want a subscription service very much dedicated to size inclusivity, Gwynnie Bee may be a better option. Gwynnie Bee offers clothing women in sizes 10 through 32, plus you have an option to try it for thirty days free first. Shipping is available to anywhere in the United States. They even carry a line of petit and tall clothing.
Like Le Tote, this is more of rental service and you pay a monthly fee for clothes to be shipped to you. The cost is anywhere from fifty to one dollar per month, depending on how many different articles of clothing you receive.
You are not held accountable for any damages or cleaning, either. While there are no other special perks exceptionally noteworthy, we like the simplicity of this service. Featured as an endless closet, you get the option of trying on new clothes every month without worrying how much they cost. And for women six feet tall and over, it's a true blessing to find clothes proportioned for them.
You have an option for unlimited clothing swaps, meaning there's no chance you'll be stuck with articles of clothing you don't like. As with other services, you also have an option to buy any clothes you like, but no pressure to do so. All clothing is gently used, as is the case with any fashion box service that has you rent clothes. You have less guidance, but also more control over your clothing selection, by being allowed to pick the items you'd like to wear.
On Hiya, customers gave the company an excellent four out of five stars, an average based on over two hundred customer reviews. The biggest complaint, however, was that the clothing was not as high quality as many had hoped–so in terms of what you get, Gwynnie Bee is a nice option, but not as high end or tailored clothes as you might get with more expensive subscription boxes.
Limited Time Deal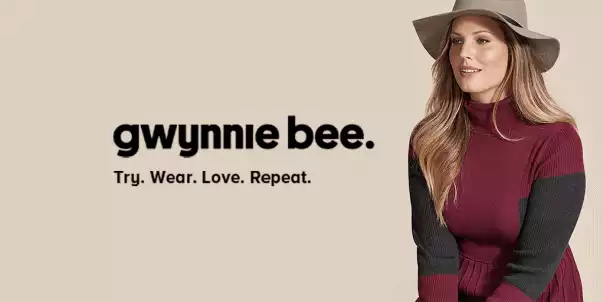 Save 50% Off Gwynnie Bee
We LOVE Gwynnie Bee and are THRILLED to be able to offer 50% off your first order. Try it out and see how it goes! It's easy to cancel.
Try Gwynnie Bee
We earn a commission if you click this link and make a purchase at no additional cost to you.
Further Read: Full Gwynnie Bee Review.
Le Tote has somewhat mixed customer reviews–but on Trustpilot, it holds over a seven out of ten ratings. Unlike Stitch Fix and Trunk Club, Le Tote does have a monthly fee, which costs seventy dollars a month for the classic plan.
That may seem pricey, but consider that this is a rental service, which means that you have an option to rent and wear new clothes every month, as opposed to Trunk Club, where your only option is to purchase or quickly return.
If you do like something well enough to purchase it, you can do that as well, with a nice discount off the retail price.
As far as what comes with each tote (you have the option of receiving one to two totes per month) and there's collections dedicated to different needs, including casual, athletic, event, business casual, professional, and going out. Your tote will be made out of items you specifically select, though there will be suggestions based upon your style preferences; and unlike many other clothing subscription boxes, selections are also based upon current trends.
They also carry hundreds of brands and different styles. One of the biggest downsides to Le Tote, however, is that they do not have options for inclusive sizing like plus size or petite. Also, keep in mind that Le Tote only has women's clothing options.
Le Tote does include free and secure shipping within the United States.
Is a clothing subscription service is a good idea?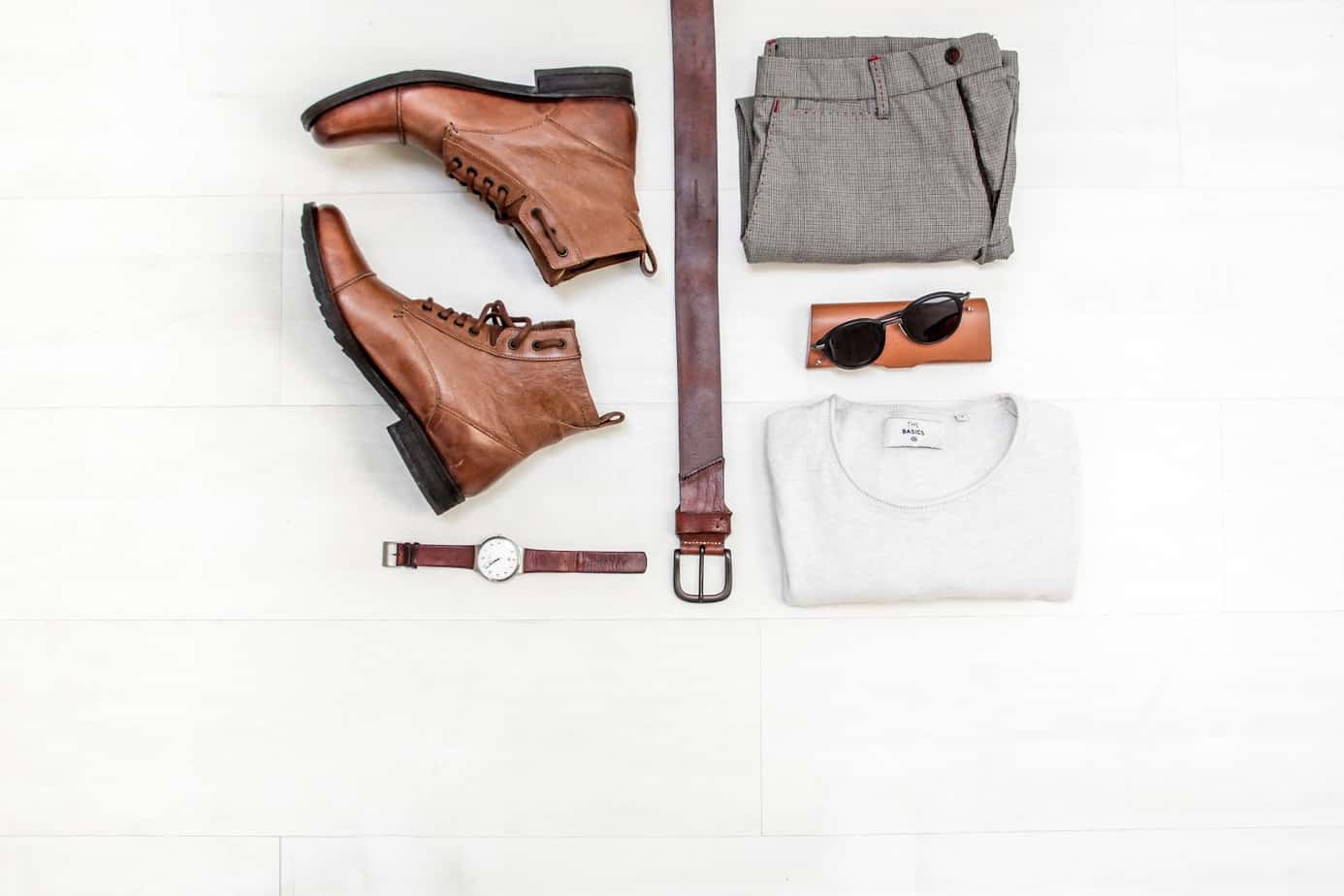 Whether or not ordering a clothing subscription service is a good idea depends on your personal needs, lifestyle, and habits. Like all subscription services, even the very best options have pros and cons, and a subscription service by no means makes sense for everyone.
In general, clothing subscription boxes are a great idea if you're short on time, have trouble finding clothes your style and size, or if you need a way to mix it up and refresh your closet.
The best reasons to opt for a clothing subscription box include:
You don't have time to shop
You need a wardrobe change
You struggle to find things your style and size
You want to explore and try new things
You enjoy having new outfits to wear but can't constantly buy new things
You want something convenient as online shopping, but more personal
You want a reliable source of new outfits
You love the idea of having a package come to you on a regular basis
Of course, as wonderful as subscription box have the potential to be, there are of course some downsides. Subscription clothing boxes, or subscription boxes, in general, aren't right for everyone.
Reasons you should consider not signing up for a clothing subscription service include:
You'd rather do the shopping yourself
You're on a tight budget–while in some cases, it's possible a subscription box could save you money, it's equally possible that a subscription box may undo your budget. Some clothing boxes allow you the option of not only renting and shipping back but also purchasing clothes, which has the potential to entice you to buy clothes you may not otherwise buy. Also, some subscription boxes, which work on monthly fees, simply cost more than a very tight budget might allow.
You are very particular about style and fit-while the best clothing subscription services do their best to nail your style and size, and while the idea is you can try clothes and return them, it can be frustrating if you're someone who is especially particular.
You don't like the hassle of shipping items back
You're fairly unorganized–unless you're opting for a clothing subscription model that allows you to keep the clothes without additional cost, it'll be very important you keep track of where your new clothes are so they can be shipped back
What is Trunk Club?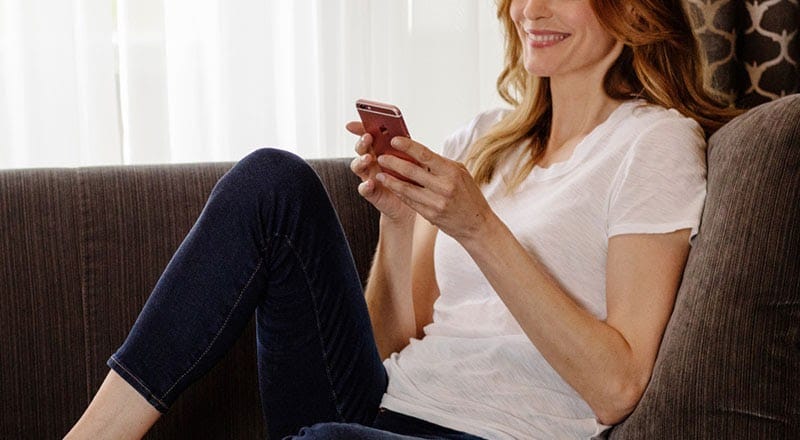 If you've come across this article, it's likely you've at least heard of Trunk Club. Trunk Club, which is owned by Nordstrom, claims to offer the "service, selection" and "convenience of the world's best retailers" in a box shipped right to your front door. Here's what's included:
Stylist, who selects your clothing based on a personal preference profile
The option to meet your stylist in person (there are six locations around the United States where you can meet with your stylist and try on clothes)
The option for custom made clothing, such as suits for men
Subscriptions for men or women
The option to cancel at any time
No contracts–technically, while Trunk Club is a clothing box, it's not an actual subscription service, meaning you pay a styling fee with each box, but as opposed to true subscription services, you don't pay a monthly fee.
Variety of sizes– Trunk Club, in addition to regular sizes, also offers to clothe in petite and plus sizes for women.
Why would I want an alternative for Trunk Club?
Make no mistake: Trunk Club is a highly reputable, great option for a clothing box. But that doesn't mean there are no downsides to it. Trunk Club scored about average ratings on review sites such as Consumer Affairs. The most common complaints by customers concern customer service; many customers were not as satisfied with the level of communication, even with their stylist than they would have liked. While the complaints varied are were mostly mild, one thing did seem consistent: concerns about pricing.
Pricing is a huge concern with Trunk Club because you aren't sure what you're going to get. While it's great that you don't have to pay a monthly fee, Trunk Club sends you boxes with the intent of you purchasing, as opposed to borrowing clothing. While you do have the option to return anything you don't want for free, you may find yourself staring at a several hundred dollar boxes worth of clothing.
To be sure, quality is not a concern with most of the clothes, but the prices run high. While you won't know until you get your box, jeans usually cost over one hundred and up to two hundred and fifty dollars; sweaters and everyday shirts can also cost one hundred to a few hundred dollars.
If your stylist does do a nice job with your selections, you may be tempted to break your budget. And though there are certain pluses to the Nordstrom model, which offers free returns for anything you don't want to keep, the impetus on you is to return the clothing–plus you don't get as much of an 'endless wardrobe' experience you do with subscription services that charge you a monthly fee.
You also have five days to try things on and keep them or send them back–which is enough time normally, but if you have a hectic week, it could feel like too much pressure to make a decision in that time frame.
How do I find the best alternatives to Trunk Club?
In looking for the best alternatives to Trunk Club, we should look at services that are highly rated, reputable, and have excellent features–but we also want to look for fashion boxes that do some things well that Trunk Club is less strong on. Here's what we want to see:
This won't be met by all of our picks, but one thing we love about Trunk Club is that they offer a wide range of sizes for men and women, including plus size for women, as well as petites. That's very important so that everyone can enjoy clothes that fit properly.
Is another thing we can applaud Trunk Club for and is something you need to be more way of with a monthly subscription service. The subscription service should be able to be canceled any month, with no long term contracts.
Do keep in mind that an additional styling fee is normal for most services.
Is not Trunk Club's strongest point. A subscription box with a monthly fee will actually cost you less in most cases–just keep in mind that you can't keep the clothes for that fee alone.
Flexibility and the option to buy clothes
Gives you the best of both fashion box models, allowing you to rent and return but also purchase any clothes you really love. There should also be easy ways to update style preferences.
Should be easy to reach and ready to answer your questions. We'll also add free secure shipping to our customer service wish list.
Is very important. Most fashion boxes allow you to answer a style quiz, while some allow you to work with a stylist directly. The more detailed the quiz, the better and more likely you'll get boxes that reflect your personal style. We especially like quizzes that show you sample outfits and allow you to pick from them, leading to less generalizations about your style. A personal stylist is an even bigger plus.
Are another thing to check–and one Trunk Club is only average on. Look for fashion subscription services that offer an average of at least three out of five star ratings, but preferably four or more. Always look at external sites, and make sure you understand the reasoning behind the ratings.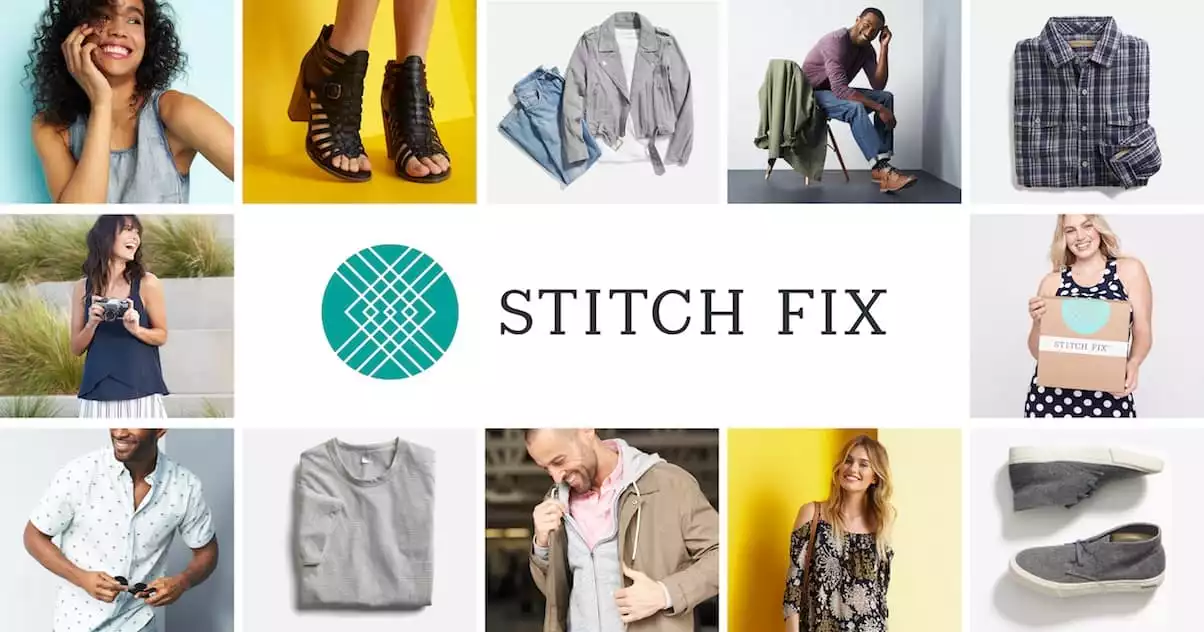 I Prefer StitchFix Personally
It's pretty simple. StitchFix has an AMAZING styling system that quite literally leads the market. Couple that with an amazing selection of brands and StitchFix truly makes it easy to look good without really trying! Keep Everything in Your Fix & Get 25% Off!
Get Started
We earn a commission if you click this link and make a purchase at no additional cost to you.
Further Reading on Clothing Subscription Boxes