Latest posts by Erin Jamieson
(see all)
Fashion subscription boxes may be changing the way women shop for clothes, but it's subscription boxes like Gwynnie Bee are groundbreaking by offering clothes for women of all sizes, including plus sized lines with plenty of styles and for every occasion from the workday to a night out.
And now, there are also alternatives to Gwynnie Bee's service–meaning that plus-sized women can find the very best subscription box for them without compromising.
It didn't always use to be this way.
What are the Best Gwynnie Bee Alternatives?
In selecting the best Gwynnie Bee alternatives, we must first note that Gwynnie Bee does also carry traditional sizes, even though much of their marketing concerns plus size clothing.
For the purposes of the most directly appropriate alternatives, though, we're going with companies that are rated highly by customers, are size inclusive, and transparent in terms of customer service and pricing, as well as what brands they offer.
In looking for alternatives, we'll also be looking at clothing subscription services that have many of the benefits of Gwynnie Bee, but also offer something that company doesn't, whether that means more competitive pricing, a different model, or personalized styling.
Of course, it wouldn't make sense to leave out Dia & Co from our list of best alternatives to Gwynnie Bee. In fact, it's our TOP alternative as a service most similar to GB (but with some subtle differences).
My Pick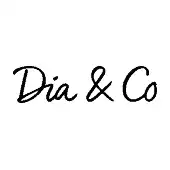 Dia&Co Personalizes!
There are many fashion subscription services out there, but only one the offers deep customization and personalization for plus sized women. It takes 30 seconds to get started. This is why we recommend Dia & Co.
Take the Quiz!
We earn a commission if you click this link and make a purchase at no additional cost to you.
As a leading voice in size inclusivity, this subscription service is for plus size only and offers sizes fourteen through thirty-two. A five-minute style quiz is given to your stylist, who works with you to select items. You have the option of shopping and adding items of your own.
You'll be sent five items at a time to try on, and you have the option of keeping them or sending them back for free–making this a purchase, rather than renting model.
All clothing you get is new or from last season; unlike with other subscription services, you won't be trying on used clothes.
You control the cost: while the average piece of clothing is around sixty dollars, you have the option to set a budget for boxes. If you decide to purchase all five items you're sent, you get an additional twenty-five percent off the total retail cost.
While you don't pay a monthly fee, you will have to pay twenty dollars for a styling fee per box.
Take the Dia & Co Styling Quiz!
How do Gwynnie Bee and Dia & Co compare? Read here!
My Pick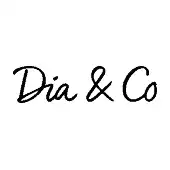 Dia&Co Personalizes!
There are many fashion subscription services out there, but only one the offers deep customization and personalization for plus sized women. It takes 30 seconds to get started. This is why we recommend Dia & Co.
Take the Quiz!
We earn a commission if you click this link and make a purchase at no additional cost to you.
Stitch Fix is among the most popular clothing subscription boxes, but did you know they have a service exclusively for plus size clothing too? Stitch Fix Plus launched just two years ago and offers a selection of over ninety brands for customers to choose from. This is another try on and keeps or return service and they offer sizes through a 3X. You have access to established brands as well as a handful of in house brands.
Take a styling quiz which will be sent to a stylist based on your size and indicated style preferences. This is noteworthy in that your stylist is almost solely in control of making suggestions for you–which can be a big plus for someone who wants direction and a downside to someone who prefers Gwynnie Bee's model.
You can opt to receive boxes on a fixed basis or just order them when you want, without a subscription. There are no monthly fees.
The twenty dollar styling fee is applied towards any purchase and shipping and returns are free
You have 3 days to decide what to purchase or send back.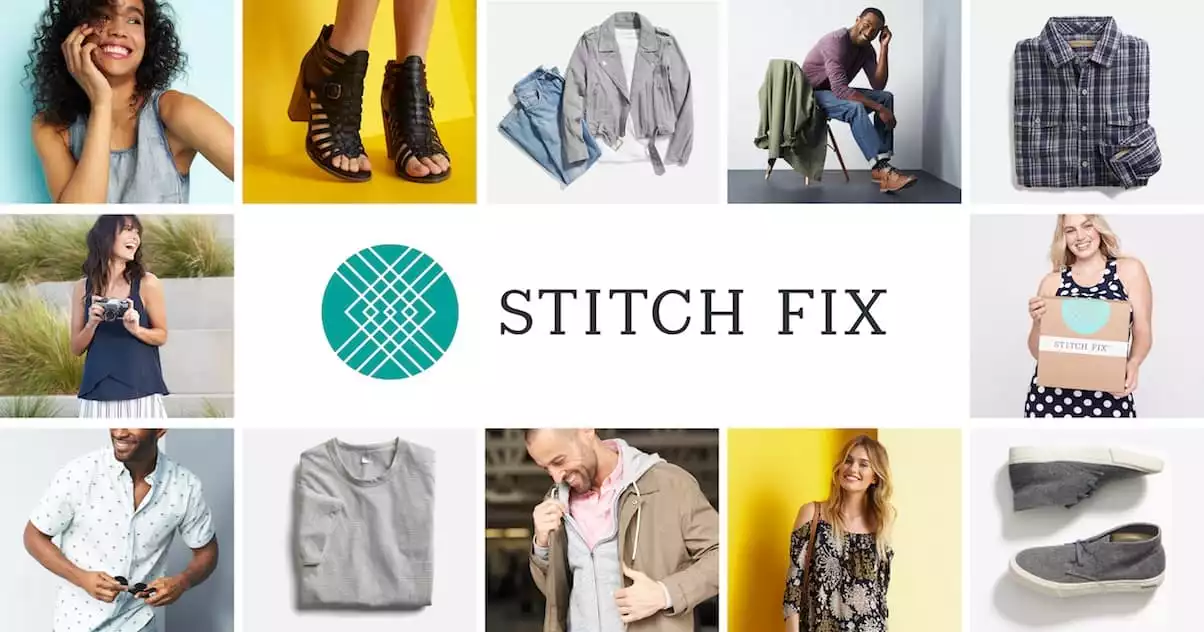 I Prefer StitchFix Personally
It's pretty simple. StitchFix has an AMAZING styling system that quite literally leads the market. Couple that with an amazing selection of brands and StitchFix truly makes it easy to look good without really trying! Keep Everything in Your Fix & Get 25% Off!
Get Started
We earn a commission if you click this link and make a purchase at no additional cost to you.
If you're looking for more everyday clothing, consider Stylogic as an alternative to Gwynnie Bee.
This is another exclusively plus size fashion box, offering styles from 12 to 36, which is a bit more inclusive even than some plus size services that only go up to a size 32.
The clothing subscription service has been featured in prominent publications including Glamour and the HuffPost and has a number of features to love.
This is a purchase subscription, meaning that you'll be sent clothing and have a window to try it on and purchase or send it back.
Take a styling quiz which is then sent to a personal stylist to help determine what goes into your box. You'll receive five items, which does include accessories if you want them, and you have a more generous window (one week) to make your decision
You can set a budget on the items you receive. You also get a twenty percent discount if you purchase all five items and the twenty dollar styling fee is applied towards purchases
You can opt to receive boxes as much or little as you want.
The biggest thing that makes this service stand out? The option to directly message your stylist to get advice
The bento box from M.M. La Fleur is an unconventional choice in that it's not the most budget-friendly. But it is worth mentioning because it's a very niche subscription service that may fill the gap of professional clothes.
Unlike many subscription boxes, this service is especially dedicated to higher-end professional clothing, from suits to dress pants and business dresses and skirts. Classic tailoring and looks that will be fashionable for a long time make this worth looking at.
It's not a subscription service: you want to pay a monthly fee, and instead, are sent six to seven pieces which you have four days to decide if you want to purchase.
This is not a subscription: it's up to you to order a box when you want to.
You take a style quiz that will ask the general style you want to go for, as well as other pertinent questions like your profession, so you are given clothes that match your everyday work environment. A stylist works to make your selections personal for you.
They carry traditional sizes, as well as plus sizes in clothing optimized for function, form, more flattering and personal fit, and high-quality fabric. All their fabric is wrinkle resistant, sourced from places with ethical working conditions, and is mostly machine washable
These are more high-end clothing pieces; expect each article to cost around one hundred to three hundred dollars.
How accessible has plus size clothing been in the United States, and how is it different today?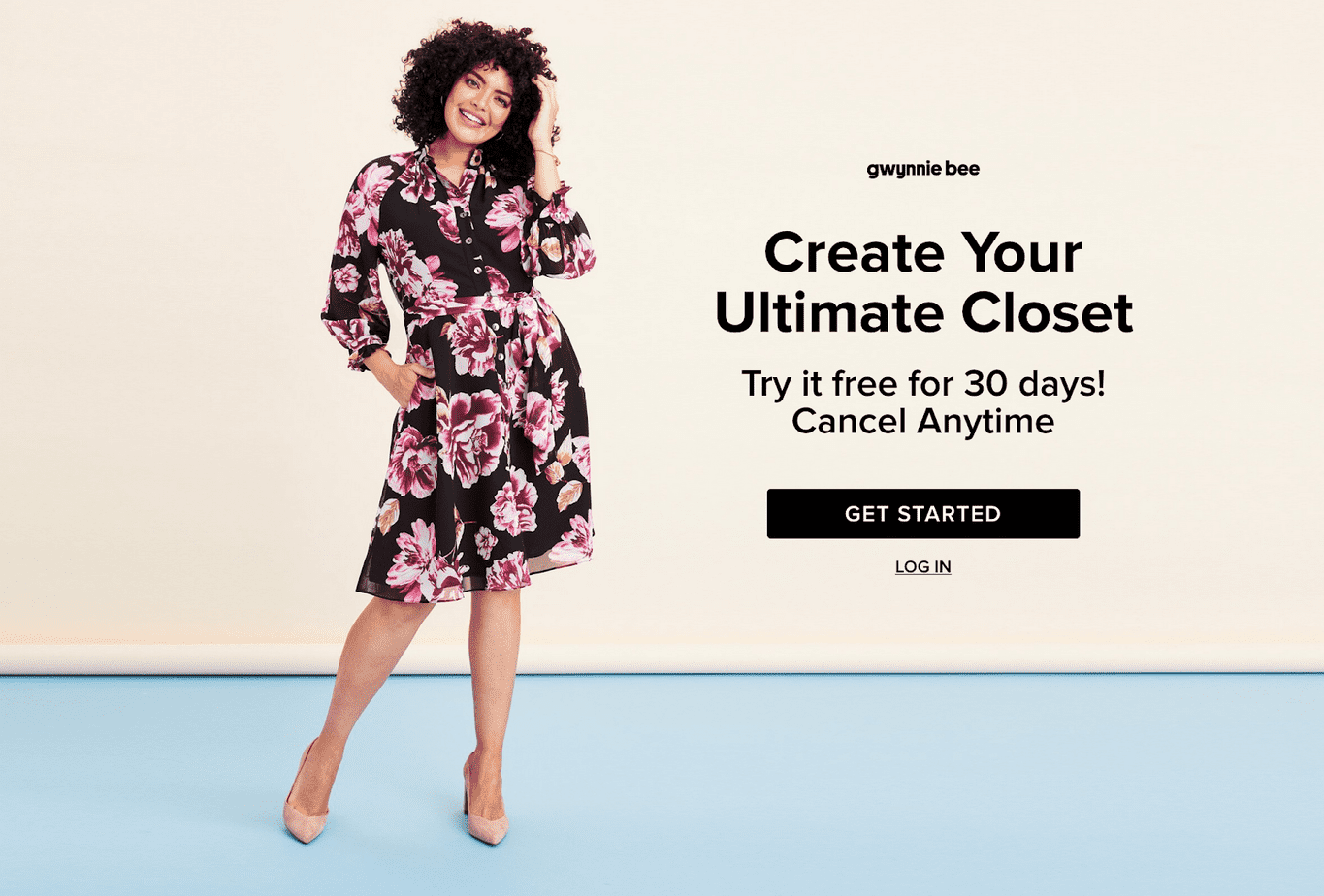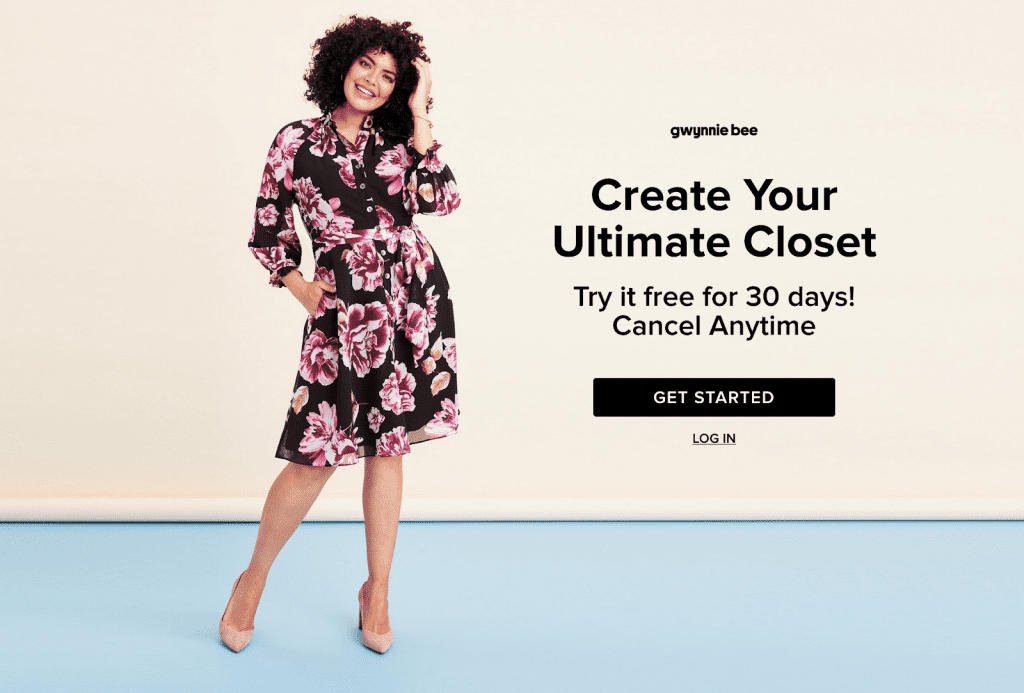 In fact, the entire fashion world has experienced a revolution and continues to push the boundaries of beauty, fashion, and representation.
In fact, the 2019 Spring Fashion Week marked the second year of the Move Fashion Forward movement. The movement, which promotes itself through a hashtag, was launched by Dia & Co, an exclusively plus-sized subscription service. The concept is to reach out to as many designers as possible to discuss and implement new ways to make fashion more inclusive and accessible to women of all shapes and sizes.
While a curvier body was actually quite fashionable and a sign of wealth during the 1800s, that fell by the wayside as manufacturing capabilities and mass-produced clothing increased in the 1900s. The company that would become Lane Bryant opened for business in 1904 and was the first official clothing store in the United States willing to make clothes outside standard sizes, including maternity clothing for women.
Things didn't improve much in the 1940s, when, as the United States began to rise as a fashion icon worldwide, beauty standards of taller and slimmer women compelled plus sized designs to stay in the shadows. It was until the Fat Acceptance Movement of the 1960's that the possibility of advertising or even celebrating plus sized designs took hold.
And it would not be until the 1980's that the term plus size was even introduced.
How did plus size fashion enter the mainstream? And what challenges do curvier women still face today?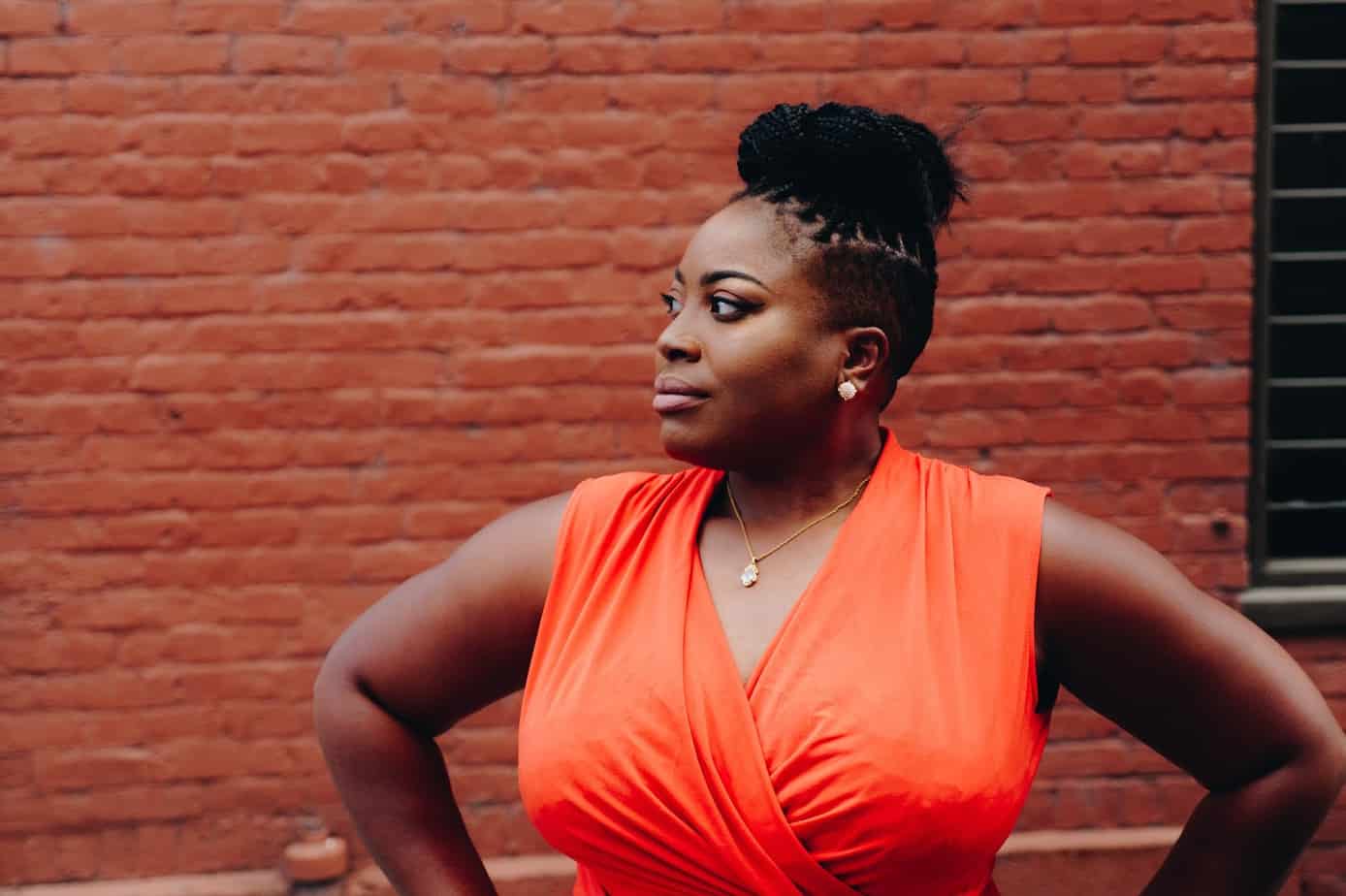 Plus size fashion is still fighting for more recognition but it's a far cry from what it once was. According to Dia & Co, the founder of the Move Fashion Forward movement and a plus size clothing subscription, 2008 was a great year for making plus size and fashion of all sizes more inclusive, with prominent bloggers entering the scene and luxury designers such as Givenchy and Valentino starting to add more sizes to their fashion lines.
Plus size models now also walk runways and are featured on the pages of high fashion and consumer magazines. Groundbreakers like Ashley Graham, Tara Lynn, and Robyn Lawley have also made fashion at different sizes garner more recognition and respect.
And that's evident now in fashion subscription boxes too. Though not available for all clothing delivery services, more and more are jumping on board and offering to clothe not only in plus sizes but even petite and tall sizes, meaning that no women are left without stylish and convenient options.
What are some of the biggest challenges plus size women still face when trying to find the clothing?
Make no mistake: there are far more options than there used to be for plus size women, but that doesn't mean clothing and fashion industries are anywhere near where they ultimately need to be.
Erin Magner, the contributor to Well And Good, sees three major problems when it comes to plus size clothing. In fact, she did not come up with these issues on her own; instead, she collected comments from Instagram, where plus size women shared their experiences and frustrations. These were the most prominent:
The entire idea of having plus sized clothing is that it's meant to fit curvier women, and flatter them just as anyone would want from their clothes and should expect. The reality is not so simple, according to many women. The problem? Many plus size brands are not carefully catered to consider a woman's entire shape and instead are simply made in larger proportions. While boxy cuts have long been an issue in the mass market fashion of any size, it's especially problematic for plus size, when brands do not take into account different figures: some women are hourglass shape, whereas others are pear shaped, apple shaped, or relatively straight. Height is a problem as well: short plus size women perhaps struggle the most. There has been progressing in this area: some higher end brands are now using a process called micro grating, which takes into account different body types and variations rather than an exact formula to determine size and fit.
Is sometimes sacrificed. It's great that many brands are now opening up their clothing to more inclusive sizing, but if you're plus size or even tall or petite, sometimes you don't get the styles traditional size lines offer. There's an also a generational divide: according to the women surveyed, middle-aged women and up may still seek out clothing that simply covers them up as much as possible, while more and younger women are advocating for clothing styles that other size women wear, in the name of body positivity.
Has long been a problem and unfortunately continues to be when it comes to finding plus size clothing. There are still fewer options for plus size women in general and that can really be frustrating when you don't have a ton of extra time to shop. Another experience? The illusion of having options. Many reported going into stores that supposedly carried plus sizes–only to find next to no options in stock.
Why should women consider a subscription service like Gwynnie Bee?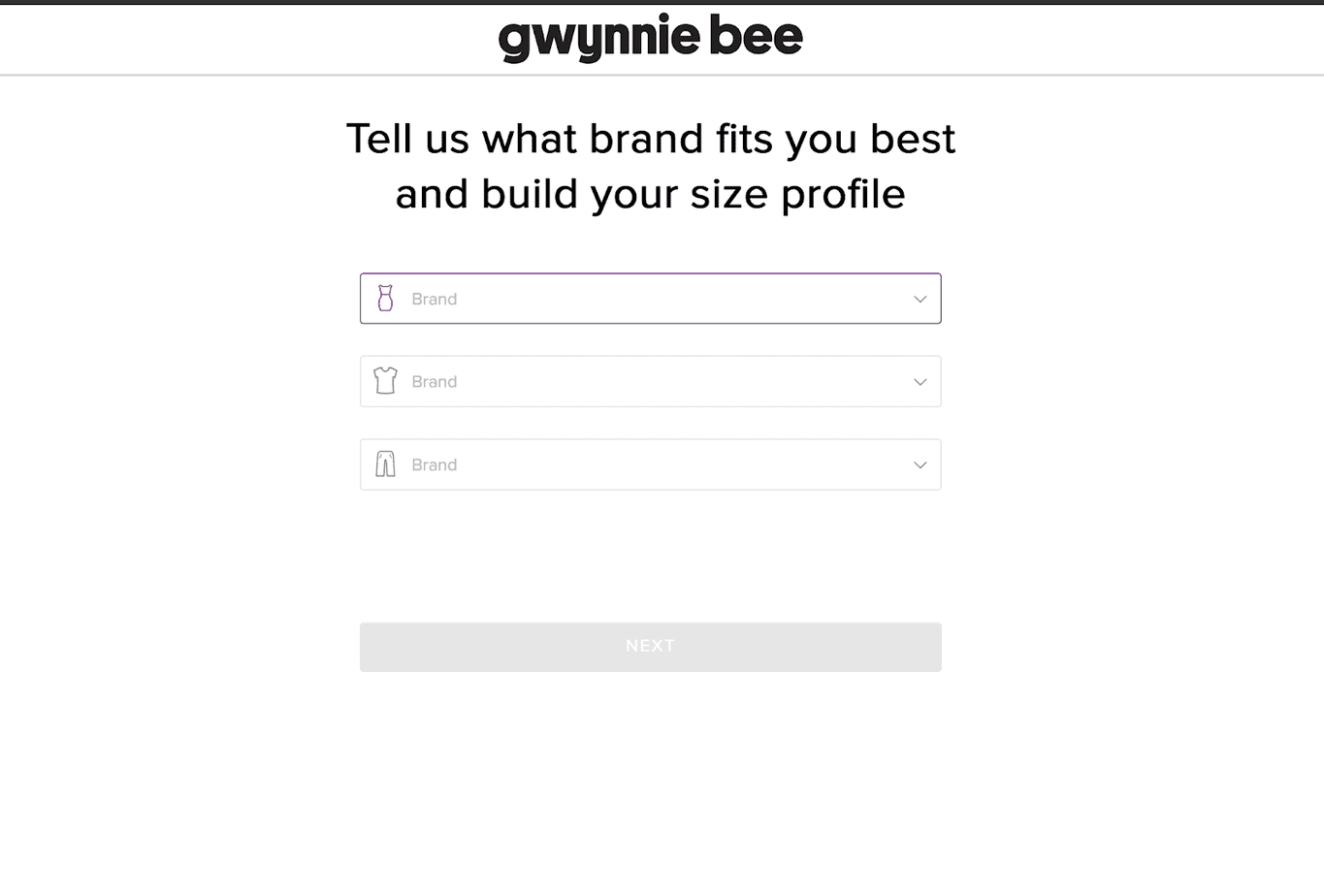 Especially if you're not a standard size, a fashion subscription service like Gwynnie Bee offers flexibility and introduces you to styles you may otherwise have a hard time finding. A clothing box can also help women of all sizes find new styled looks and fashion that flatters them and improves their confidence.
Gwynnie Bee is an unlimited clothing subscription service that allows women to rent from a variety of brands for many different occasions. You wear the clothing and then ship it back, free of charge to receive more outfits. You even have the option to purchase any clothing you fall in love with.
In order to ensure you always have new selections coming, you can keep an online closet stocked so you know what you're getting next.
This saves the hassle of going to store and struggling to find your size–and even if you still don't like the fit of the clothes, you can ship them back free of charge and try something new.
Are there any downsides to Gwynnie Bee? Why look for alternatives?
Gwynnie Bee offers a generous thirty-day free trial, but after that, it costs seventy dollars a month for the service. For anyone mostly interested in renting and trying new clothes, it might be a great service, but while they do offer you a discount for anything you buy, the shipping clothes back constantly may not appeal to everyone.
Models like Gwynnie Bee are a fun way to constantly mix up your closet, but some may prefer buying new clothing, as opposed to wearing lightly used clothes.
More specific the Gwynnie Bee, some downsides include:
At seventy dollars a month, that only includes rental (as well as free shipping and dry cleaning, and access to an "online" closet where you can store clothing selections and preferences). While not excessively priced, it's possible to find competitive pricing.
If you only are looking to try on clothes you want to buy, you're better off going with a service that doesn't charge a rental fee and instead sends clothes you can choose to directly purchase.
What you are looking for out of a subscription box matters, too. Some offer personal stylists and styling quizzes which either guide you or select clothing options for you, which can be a great way to kick your style up a notch or try things you wouldn't normally try. With Gwynnie Bee, it's more self-directed. You're allowed to make your own selections, and in fact responsible for picking them out. There is some current trend inspiration, but no personalized suggestions.
There are over one hundred and fifty brands you can select from, but they may not be to your liking. For the most part, the brands are the medium end, so it's not the best option for higher end or designer. The best way to tell if their offerings are right for you is to browse their current style trend profiles and alphabetized list.
If we had to pick just one alternative to Gwynnie Bee, which one would we name as the best?
As we mentioned, in part what is the best alternative for you depends on what you're looking for in a subscription service. That said, if we had to recommend just one alternative to Gwynnie Bee, we'd recommend Dia & Co.
There were some complaints reported by Dia & Co users, which is a strong competitor, and this service seems overall the most rounded in terms of styles and service. We especially like the option to communicate directly with a stylist.
My Pick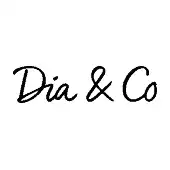 Dia&Co Personalizes!
There are many fashion subscription services out there, but only one the offers deep customization and personalization for plus sized women. It takes 30 seconds to get started. This is why we recommend Dia & Co.
Take the Quiz!
We earn a commission if you click this link and make a purchase at no additional cost to you.
Further Reading on Fashion Boxes