Latest posts by Erin Jamieson
(see all)
The main differences between Gwynnie Bee and Stitch Fix are:
Rent vs purchase. Gwynnie Bee is mostly a rental service, while Stitch Fix sends you clothes to buy.
Monthly rate vs styling fee. You pay a monthly fee for unlimited rentals for Gwynnie Bee. With Stitch Fix, every box comes with a twenty dollar styling fee, which can be credited towards a purchase.
Used vs new. Gwynnie Bee items are all professionally washed, used clothing. Stitch Fix is all new clothing.
Hand select vs styled. Gwynnie Bee allows you to select specific items; Stitch Fix uses a style quiz and assigns a stylist to select items for you.
Sizes. Gwynnie Bee mostly carries women's plus sizes. Stitch Fix carries regular, petite, maternity, plus size, and men's and children's.
If you've ever experienced the frustration of shopping for a specific item of clothing, only to try on piece after piece and have nothing work, you may be just the type of consumer Stitch Fix is trying to market. The clothing subscription service recently announced tweaks to ensure that every customer finds the best pair of jeans.
But if you think they've upped their service in terms of different stylists, you'd be wrong. Stitch Fix insists that an increasingly precise algorithm is what allows them to help you find your perfect fit. But it isn't just an empty claim–since Stitch Fix improved its algorithm, revenue has been up, and stocks climbed fifteen percent.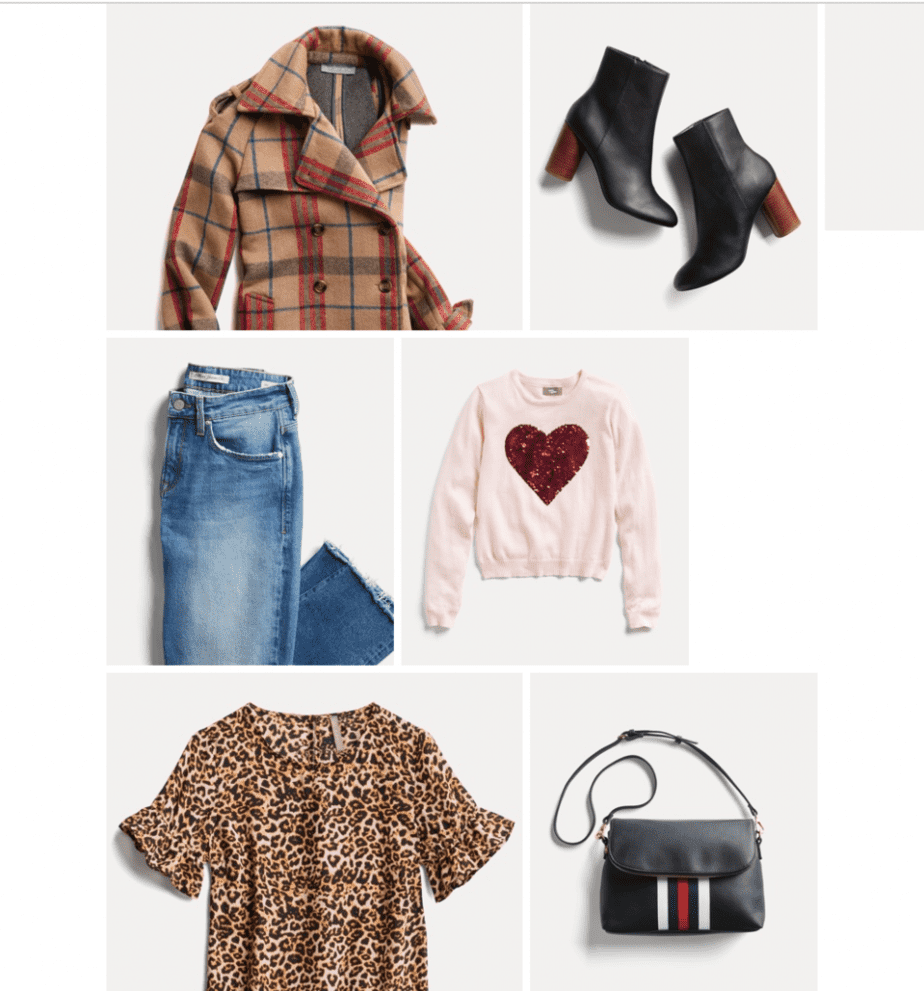 Of course, there's more to clothing subscriptions than just an algorithm, and it's true that any subscription service–whether it's for meal kits, beauty products, or even socks--uses algorithms to a degree to attract and make more accurate recommendations to their customers.
But it's Stitch Fix's hyper-focus that has allowed them to be successful, at least according to CEO Katrina Lake.
Just how big of a role do algorithms play in fashion subscription boxes? And is it true that alone can lead you to your next best pair of jeans?
In this article, we'll take a look at how two leading companies–Gwynnie Bee and Stitch Fix–serve their customers, and which one, compared provides superior service and products.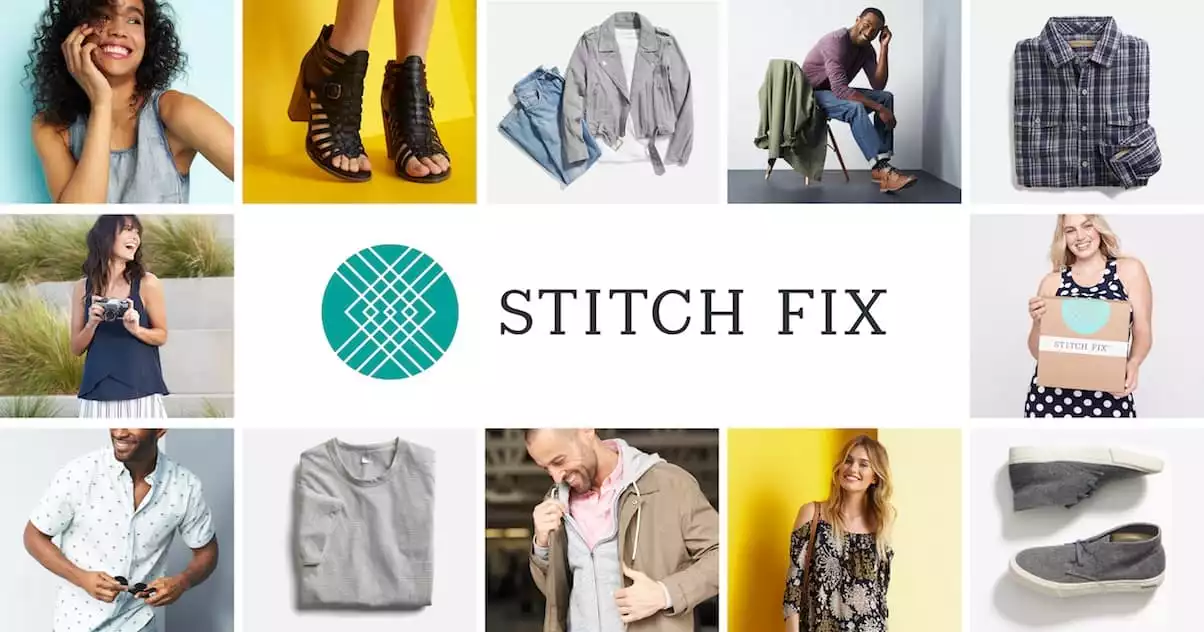 I Prefer StitchFix Personally
It's pretty simple. StitchFix has an AMAZING styling system that quite literally leads the market. Couple that with an amazing selection of brands and StitchFix truly makes it easy to look good without really trying! Keep Everything in Your Fix & Get 25% Off!
Get Started
We earn a commission if you click this link and make a purchase at no additional cost to you.
What are the algorithms used for?
Algorithms are sequences of numbers or events; in other words, certain events that describe trends or patterns. Typically, we talk about algorithms as computer functions –algorithms are programmed instructions, essentially that direct the computer what to do. While algorithms do have a lot in common with computer code, they tend to refer to more specific situations and operations.
Take social media, for instance. Algorithms control your news need and what you see. How the algorithms work varies by platform; Facebook prioritizes 'meaningful interactions' while Instagram's focuses on 'quality and relevancy'. Different factors play different roles in what you see, but all makeup part of the algorithm.
Still confused?
Basically, algorithms are not simply a code, but an adaptive code, if it's easier to think of that way. As it's used more and more, a code is not just followed, but continuously adapted. That means if, on your initial visit, Stitch Fix's registered that you were shopping for jeans, it might show you jeans in general–but if you continuously clicked on skinny jeans, the algorithm would adapt to show you mostly skinny jeans.
Why should I care about algorithms?
If you're looking into a fashion subscription service like Gwynnie Bee or Stitch Fix, you should care because it's part–but not all–of what kind of clothing suggestions you'll get. A strong, well-programmed algorithm can help you find clothing that is more accurate for your personal style and needs.
One of the biggest advantages to fashion subscription boxes is that algorithms coupled with stylists mean it's more likely you'll find something you like that were you to go out shopping in a retail store. Not only that, but these two features create a powerful team to make those decisions increasingly more accurate, at least in theory.
Is there a downside to how subscription services use algorithms?
Of course, there are also downsides to the way subscription services decide what to recommend to you. In order for algorithms to work, companies use cookies to track and collect information, such as your browser data.
Now keep in mind that is true of nearly every site you visit. If you're concerned about privacy, it's always a good idea to check the reputation of the company, a well as their privacy policy regarding third-party advertising.
Does Gwynnie Bee also rely on algorithms to make recommendations?
Yes; both fashion subscription boxes use algorithms to a certain extent but the way they do so is different. But it's clear that Gwynnie Bee had such ideas in mind when it first started–and a reason why both Stitch Fix and Gwynnie Bee have been successful.
Gwynnie Bee actually started based off a technological model. CEO Christine Hunsicker explained that is was important for the service not merely to offer customers the chance to rent clothing, but that the service was under the same umbrella, and combined with 'databases, 'websites, cleaning, returns and packaging.
In other words, neither Stitch Fix nor Gwynnie Bee is merely ways to find or rent new clothes, but full services that allow you both your best opportunity for optimal fit, style and price point.
The full-service model gives you essentially a virtual closet–and provides a large advantage over merely shopping online. While shopping online retailers use algorithms as well, it's a powerful algorithm, combined with other features that makes subscription services like Gwynnie Bee and Stitch Fix stand out.
What should I look for to make sure the clothing subscription service is full service?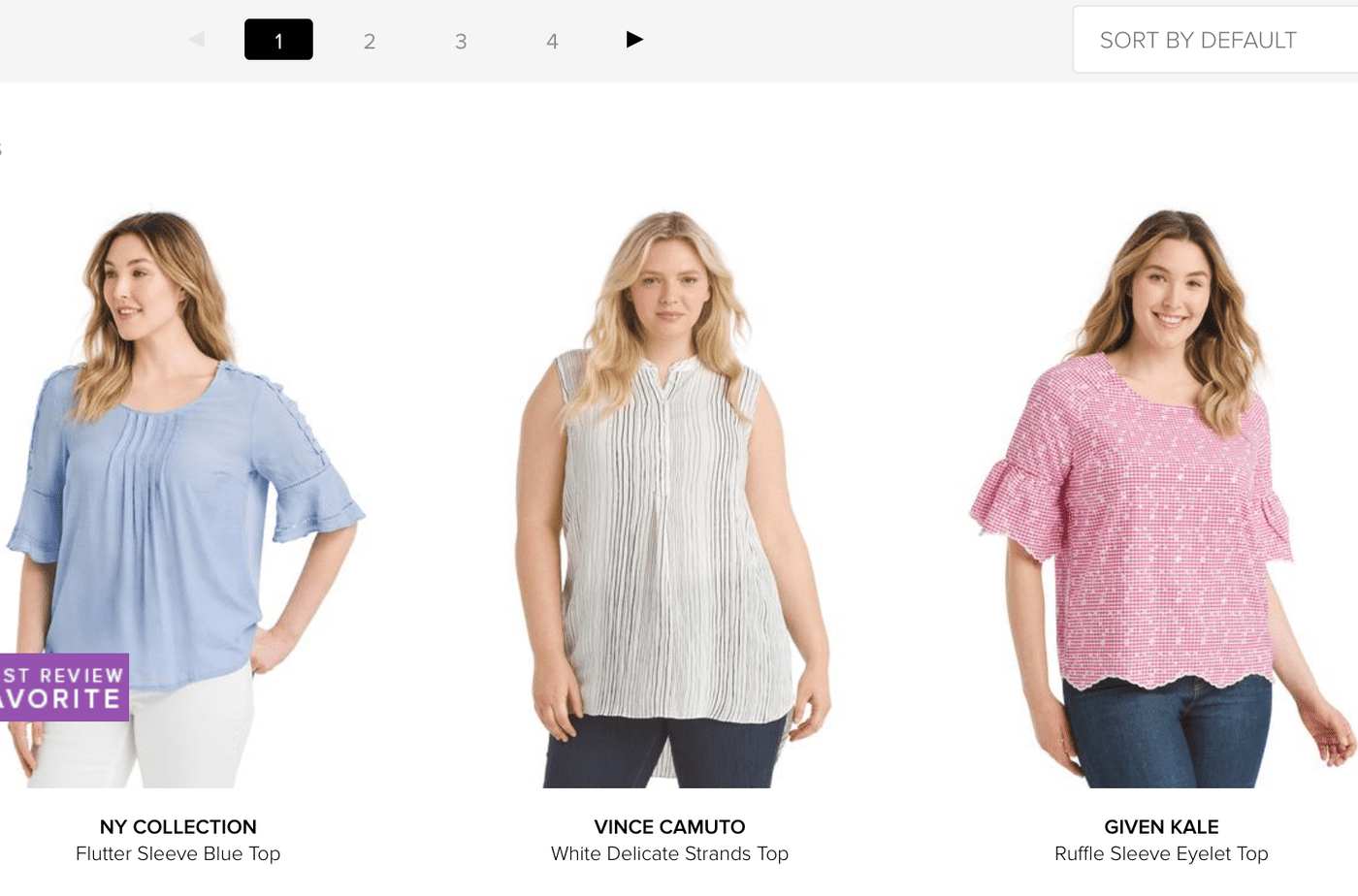 While we'll be discussing factors for comparison later, to ensure that a clothing subscription offers a full service, you want to keep an eye out for these factors:
Dry cleaning. If you're renting, any clothing subscription should do dry cleaning on their own; you should not be responsible for professionally cleaning clothes.
Easy returns. The company should provide clear instructions for returns and ideally return shipping packages.
Free shipping. This is self-explanatory, but the best full-service clothing subscription services should not make you pay for shipping. Shipping times may vary depending on your location, but preferably within a few business days.
Customer service. A clear number, email, and if applicable, physical address you can easily reach, as well as clear terms of service are a must.
Personalization. Is there some degree of guidance in terms of helping you select the best clothes possible for you?
What other factors should I look for in a clothing subscription service?
In order to make sure Stitch Fix is fairly compared with Gwynnie Bee, we will also be considering the following factors:
What sizes are offered? In other words, who is the service intended for? Some clothing subscription boxes mostly stock up to a size fourteen or sixteen, while others specialize in plus sizes. Other options sometimes including maternity clothes or petite or tall sizing.
How much does it cost and what kind of plans are offered? How much does the service cost–but perhaps even more importantly, what is the overall value? Monthly fees, stylist fees, and retail discounts are all important to keep in mind–as well as how many articles of clothing are shipped to you every month.
How flexible are the plans? Cancellation, but also skipping months should be mostly fussing free for the best fashion subscription services.
What brands and styles are offered? Are there enough, and quality brands to select from? Is there a way to clearly see those brands before you sign up?
How do you select clothing? Is it mostly on your own, or do you get little to say? Is there a baseline personal questionnaire, or do you start off without, and how easy is it to consult with a stylist?
Are customers satisfied? Finally, it's always important that when two subscription services are compared, customer satisfaction is kept in mind. One reasonable way to determine this is to peruse external review sites.
Limited Time Deal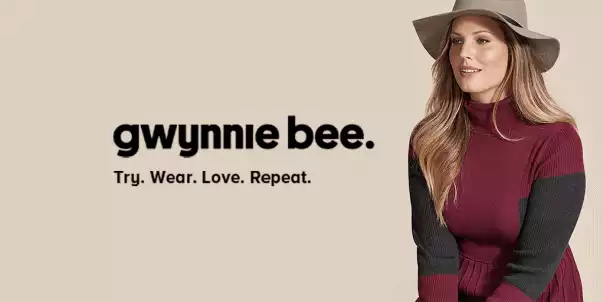 Save 50% Off Gwynnie Bee
We LOVE Gwynnie Bee and are THRILLED to be able to offer 50% off your first order. Try it out and see how it goes! It's easy to cancel.
Try Gwynnie Bee
We earn a commission if you click this link and make a purchase at no additional cost to you.
Compared, is Gwynnie Bee or Stitch Fix the better subscription service?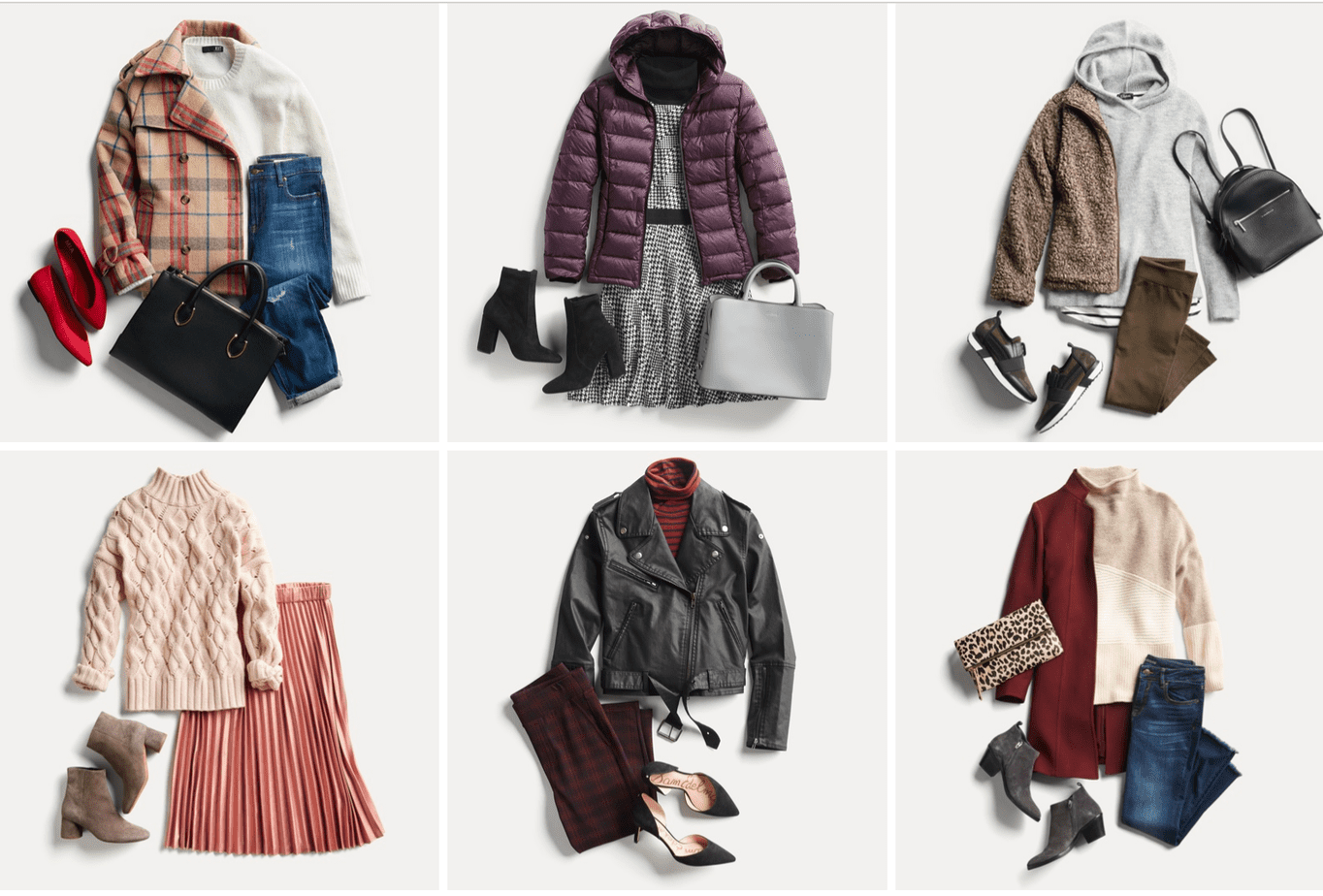 Both Gwynnie Bee and Stitch Fix are well known and relatively successful clothing subscription services. But which one is a better match for you? Let's take a look through the lens of the criteria we've just established and compare.
Is it a complete service? By complete service, as we'll remind you, we mean that both should provide some form of shipping, cleaning, returns and decent access to customer service. While we'll investigate some factors in more detail, these first criteria ensure you understand the model the subscription service is operating on. We'll discuss the level of personalization later.

Gwynnie Bee ships to all fifty states in the U.S. and you are not accountable for cleaning, nor for fraying or reasonable wear and tear or damage to clothing. All clothes are cleaned and inspected three times before being sent to you, shipping is free both ways, and there is an easy way to either directly call or email customer service.
Stitch Fix also ships to all fifty states and is planning to launch service in the United Kingdom sometime in 2019. Shipping and returns are free and because it is a buy only, non-rental service, cleaning is not part of the business model (you'll only be shipped new clothes). Customer service may be reached through an online request form. There's also a Help Center but there is no clear direct phone number.
Both are full-service options, but we like that Gwynnie Bee has a direct phone line. While there is nothing inherently wrong with an online request form, the difficulty in trying to directly speak with someone is a downside to Stitch Fix. All other factors concerned, the two subscription services are on fairly equal footing.

What sizes do they offer? Of course, a subscription service could have the very best customer service and still prove ill-suited if it doesn't carry the sizes you need.

Gwynnie Bee is known mostly as a plus size subscription service, and that is where you'll find the most options. However, their range is sizes ten to thirty-two, and now they also offer some clothing in a standard size small and medium. All their clothing is for women.
Stitch Fix offers to clothing for men, women, and kids. For women, you can also select petite and maternity clothes, and well as plus sizes up to twenty-four and 3X.
For plus sizes, Gwynnie Bee has more range and selection, but Stitch Fix offers to clothe for nearly everyone. Plus size women may find more options with Gwynnie Bee, and it is possible to find clothing for standard sizing, but Gwynnie Bee does not offer petite or maternity, nor does it offer to clothe for kids or men.

How much does it cost and how does it work? As we'll see, you can't merely compare costs directly; you need to consider what you actually get for your plans. Because Stitch Fix and Gwynnie Bee operate on different models, it's a little trickier.

Gwynnie Bee is primarily a rental service. You pay sixty-nine dollars a month for unlimited rentals. How it works is that you store your preferences in a virtual closet, and you are free to keep or send back clothing you rent at your own pace. As soon as you're done renting the clothes, you ship them back and can rent more, so it's all on your own pace. You do have an opportunity to buy the clothes you rent at a reduced price, though discounts off retail vary, and of course, you're buying used clothing.
Stitch Fix is primarily try on and purchase or send back service. With Stitch Fix, based upon a personal profile, you'll be shipped a box of clothing, all new, for you to try on. You then have a few days to purchase those clothes or send them back; if you do purchase the entire box, you get a total twenty-five percent off retail. You don't pay a monthly fee, but you pay a twenty dollar styling fee for every box, which can be applied as a credit towards any clothes in that box you decide to purchase.
Dramatically different, the value depends on your needs and shopping habits. Stitch Fix does provide purchasing incentives, but with Gwynnie Bee, you get unlimited clothes to rent–if you're looking to rent. Stitch Fix allows you to request a budget range for any box you order, while the monthly rate with Gwynnie Bee is nonnegotiable. Depending on what or how much you buy, you could actually spend less with Gwynnie Bee, but keep in mind Stitch Fix is more of an order as you like basis; with Gwynnie Bee, you'll be paying that every month–plus you are course are renting instead of buying.

If you want to just have different clothes to wear and you regularly spend an average of over sixty dollars per month, Gwynnie Bee may be the better value, but if you want more control over the pricing and aren't interested in renting, Stitch Fix may make more sense.
How flexible are the plans? It's up to you how often you receive Stitch Fix and when making it highly flexible. While Gwynnie Bee does ship monthly, you have an option to place a short term pause of your membership. Both allow you to log in to manage your account.

Stitch Fix is more flexible, but both offer reasonable ways to pause or cancel subscriptions.

What brands do they carry? Brands of course also play a role in what fashion subscription service is most well suited for you. Even if you're particular about certain brands, showing what brands the company carries is important in terms of transparency.

Gwynnie Bee carries over one hundred and fifty different brands and you can see their entire list of brands, as well as preview clothes before you sign up. Examples of brands include Lucky, Taylor, Democracy, Hutch, and Eliza J. Clothing is also sorted by type and occasion, as well as Style Inspiration themed collections.
Stitch Fix carries over two hundred and fifty brands–but that includes for men, women, children, and what they term 'premium brands'. Stitch Fix cycles through brands and has to date carried at one time or another over one thousand different brands. Examples include Kate Spade, Citizens for Humanity, City Chic, and Theory. Your style quiz will include preferences as to what types of clothing items and brands you'd like.
Both carry a variety of brands, and both offer a glimpse of what you get before you fully sign up.

How does the selection process work? How the selection process works is important because it reveals how much control and responsibility is on your end to select clothes, and it also reveals the degree of personalization behind your selections. Though it does depend somewhat on personal preference, for the most part, the ideal clothing subscription service provides a nice balance–allowing you to have a voice and largely drive what clothing you'll receive, but also a format that provides style guidance.

Gwynnie Bee is mostly on your own. You select the clothing items you like by perusing the online catalog, then add them to your virtual closet. At any time, you are required to have a few pieces of pre selected so clothing items will be ready to be shipped. That requires a lot of online shopping on your part, but you do get to go at your own pace, and needless to say, you can hand select your own clothes. There is an option to chat with a stylist for free if you'd like more guidance.
Stitch Fix requires you to fill out a style quiz. You may update preferences, but the initial style quiz is meant to allow the company to get an idea what you'd like to receive. You'll be asked a detailed question about the size, style, brand, and clothing preference as well as budget range. It's a fairly well-designed quiz and meant to create a box for you that matches your preferences. The algorithm is paired with a stylist who will select pieces for you. Every time you also have an opportunity to provide feedback for more precise selections.
If you want complete control, Gwynnie Bee is a better option–but Stitch Fix provides a more complete service. One of the reasons clothing subscription boxes are an attractive option is that they help you discover new clothes and maybe even slightly different styles still within your preferences. The stylish and personalized quiz plus feedback Stitch Fix offer is a great balance of features, and arguably more personalized than Gwynnie Bee.

What do customers have to say? Our final factor to ensure Stitch Fix and Gwynnie Bee are compared holistically is to investigate what customers have to say about the service they've received. Though not infallible, external review sites are a good way to do so.

Gwynnie Bee has a three out of five star average on Influenster and an average of three out of five stars on Site Jabber. The company is not accredited with the Better Business Bureau but holds an unofficial A plus rating based upon customer complaints. Pleased customers appreciated the variety of clothing, and many found clothes that flattered them, plus others cited a low-stress shopping experience. Complaints centered around clothes that seemed worn out, slow delivery, and issues closing accounts.
Stitch Fix holds a comparable three out of five-star average based on just under four hundred customer reviews on Trustpilot. The company has been accredited for eight years through the Better Business Bureau and holds an official A-plus rating. Many customers were quite happy with the quality and personalization of the clothing they received and they found the service accessible and easy to use. Mixed reviews included complaints–while some had positive customer service experiences, others did not. Many felt there was not enough of a discount, and were upset the discount of 25 percent only applied when you purchased an entire box. Some had mixed feelings about how well their stylist did, while a few did not like the return window.
Overall, both hold mixed reviews, but Stitch Fix complaints are a bit more minor. While both companies had positive and negative reviews, Stitch Fix is BBB accredited and the complaints did not center as much around account issues; the quality of clothing seems more consistent as well.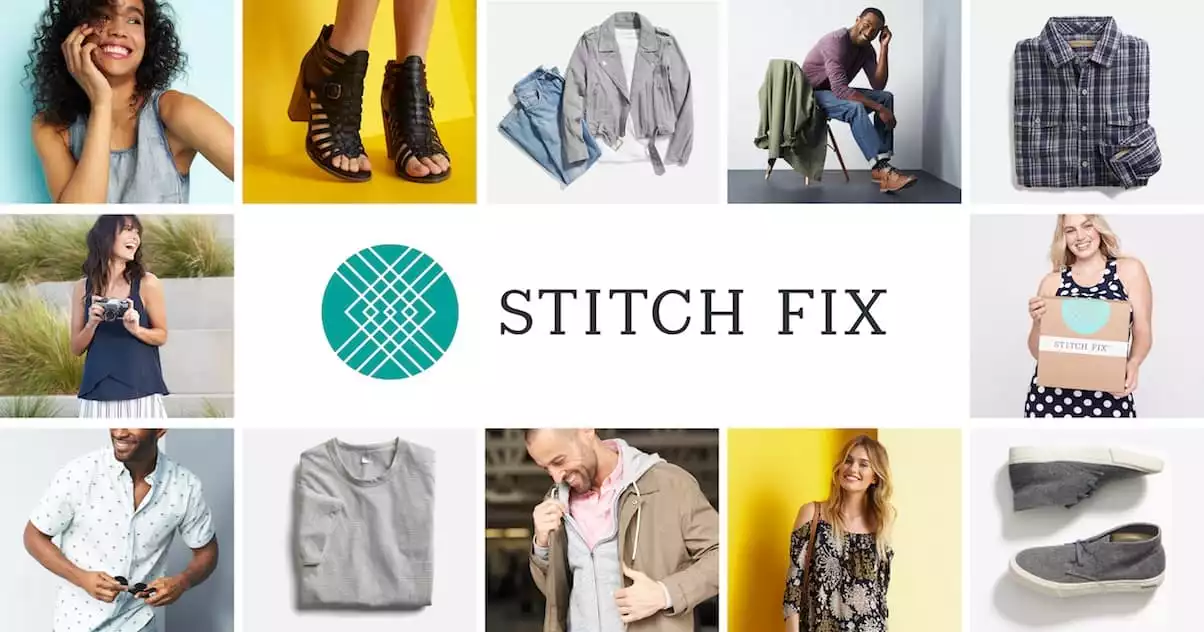 I Prefer StitchFix Personally
It's pretty simple. StitchFix has an AMAZING styling system that quite literally leads the market. Couple that with an amazing selection of brands and StitchFix truly makes it easy to look good without really trying! Keep Everything in Your Fix & Get 25% Off!
Get Started
We earn a commission if you click this link and make a purchase at no additional cost to you.
Bottom Line: Stitch Fix or Gwynnie Bee?
All Things Compared, Stitch Fix is the better choice.
Stitch Fix has slightly better reviews, a greater selection of brands and sizes, and a bit more personalization.
Of course, if you want more plus size options or you only are looking to rent clothes, Gwynnie Bee is a wiser option.
Further Reading on Fashion Boxes