Latest posts by Erin Jamieson
(see all)
I'm a bargain shopper.
Just last weekend, I went to a rummage sale and found incredible products at a discount.
The problem?
It's one thing to find discounts and cheap alternatives for everyday items- it's another to face to rising prices you face shopping for groceries. That's why buying in bulk from companies like Boxed and BJs Club interests me.
I'm far from alone. The competition for convenient online grocery shopping is only heating up, and the concept of free delivery and great prices is that much more interesting. Whether your shopping list is full of pantry staples or you have a specific lifestyle like keto, it's becoming even more confusing figuring out the best place to shop.
That's why I'm giving you my honest review of two of the more popular online bulk grocery options, Boxed and BJs Club.
Both claim to give you great service and groceries at a discount. From memberships to convenient apps and online coupons, both seem like a good deal at first glance- but are they?
Read on for my verdict- and what you need to know before a grocery haul at either Boxed or BJs Club.
TL;DR: While Boxed initially held a lot of promise as a digital-native bulk grocery service, now that BJs is available to order direct here, it's really not much of a competition anymore.
Bottom Line Up Front Summary
Boxed and BJs Club are two of the better-known companies providing ways to shop for wholesale and bulk groceries online. At face value, both offer many of the same perks: a range of different products, membership perks, and convenient delivery. Still, there are several reasons why I'd personally choose BJs Club over Boxed.
BJs Club offers in-store and online shopping (though in-store locations are limited) and a reasonable selection of snacks, produce, beverages, and vitamins. It's a bit cheaper on average than Boxed and enjoys a better reputation as a business.
Main Differences Between Boxed vs. BJs Club
Boxed

has online-only shopping, whereas

BJs Club

has both online and in-store shopping

Boxed

has excellent membership perks, whereas

BJs Club

excels with its broader inventory

Boxed

carries some of the most popular brands, whereas

BJs Club

prices tend to be cheaper

Boxed

has great weekly deals, whereas

BJs Club

stands out for its superior selection of fresh and frozen groceries
Best Wholesale Grocery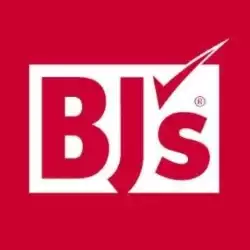 Why Go With BJs?
BJs now offers a seamless online ordering experience, easily making it one of my top options as to order groceries in bulk. Plus, when I need to go in person, that option is still available.
Check Promotional Offers
We earn a commission if you click this link and make a purchase at no additional cost to you.
My Review: Is Boxed or BJs Club Worth Your Money?
Boxed and BJs Club both offer wholesale, bulk groceries- and the convenience of shopping online. But what's the real story behind the advertising? Here's what I discovered- and how both companies compare on the most important factors.
About the Company
I made the mistake a while ago of shopping with a company I didn't know much about. That is a mistake I won't repeat, especially for something as important as groceries and finding staples. So I wanted to start by investigating how Boxed and BJs Club started- and also take a look into their business model.
Boxed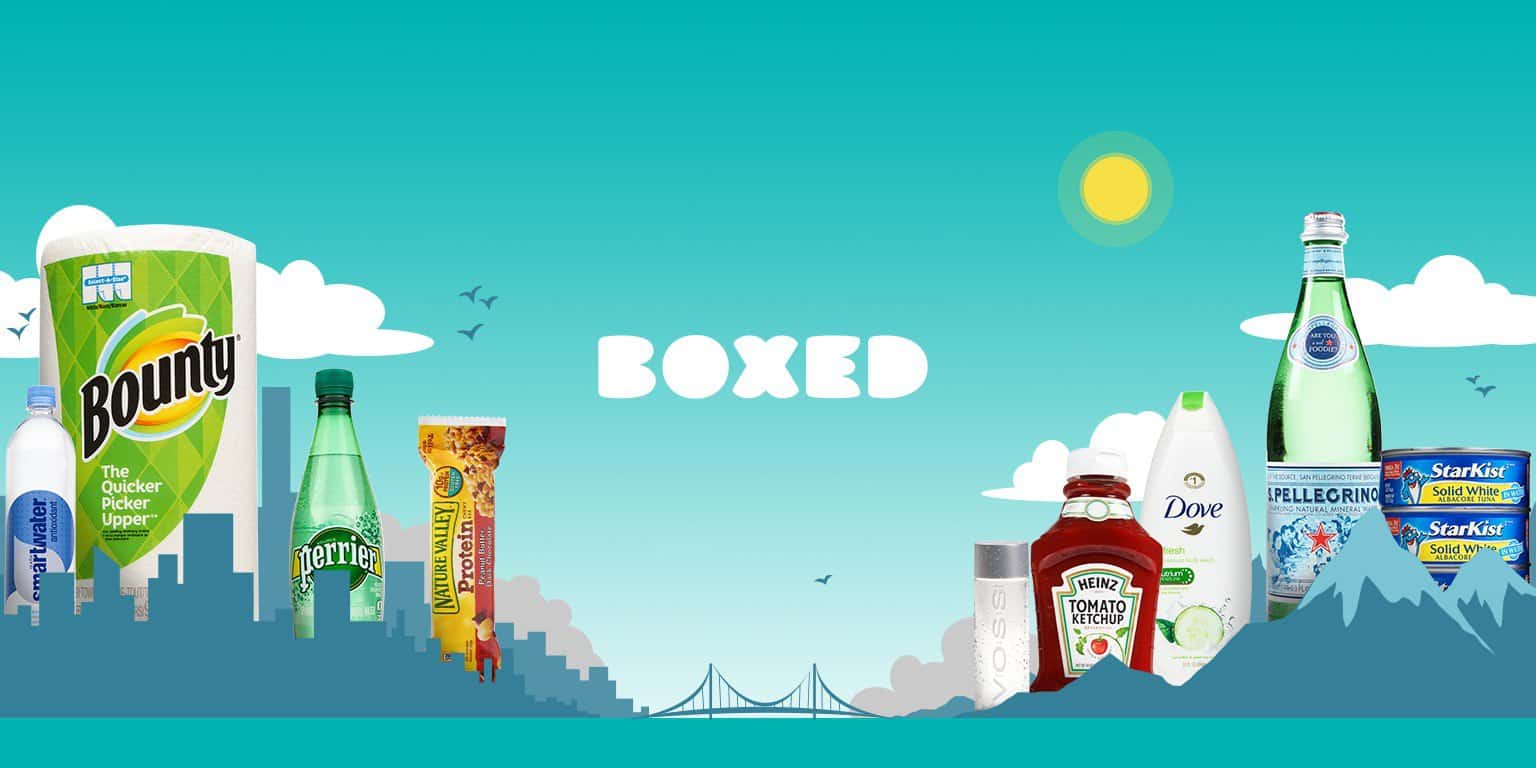 In 2013, Boxed emerged as a convenient and cost-cutting way to buy wholesale groceries. Originally only servicing residents in New Jersey, New York, and Boston, Boxed continued to expand. Today it's still an online grocery store, with a few warehouses and delivery offered to every state aside from Alaska and Hawaii. While there have been rumors of Boxed being the same as Costco, the only connection is that Boxed sometimes sells goods that Costco doesn't use. The independent company is focused on bulk groceries and home supplies, with customer service reachable via email or phone.
BJs Club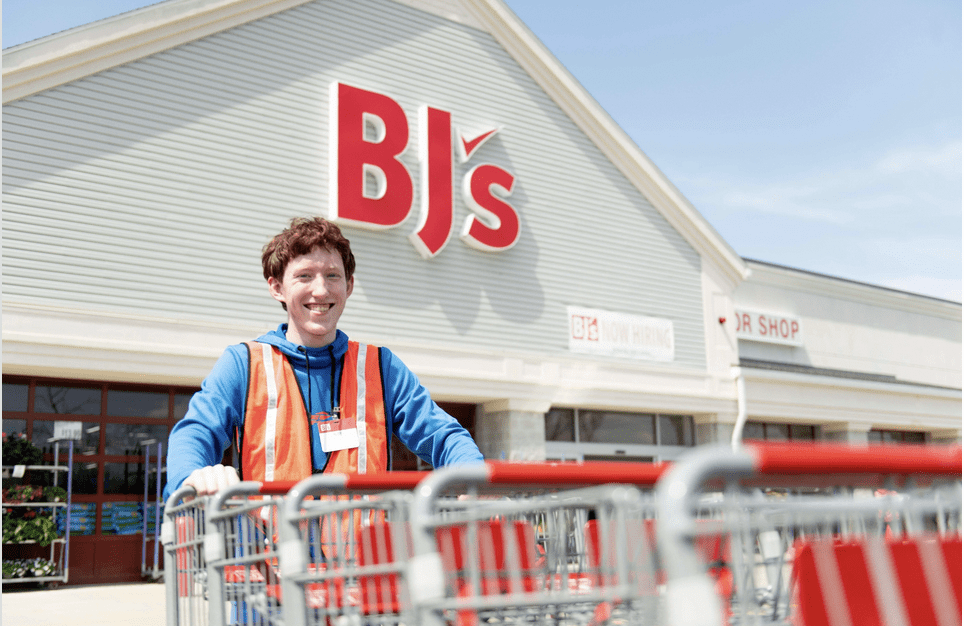 BJs Club, on the other hand, has more traditional beginnings. Specializing in wholesale, warehouse groceries, and products, BJs got its start as a department store in the mid-1980s.
It's now headquartered in Massachusetts and has 200 physical stores in the United States. It's not as widespread or large as Costco- locations include Connecticut, Delaware, Florida, Georgia, Maine, Maryland, Massachusetts, Michigan, New Hampshire, New Jersey, New York, North Carolina, South Carolina, Ohio, Pennsylvania, Rhode Island, and Virginia.
Winner: BJs Club
BJs Club and Boxed both have streamlined online shopping (there are even apps available through Google Play and the Apple Store). But I'll award the slight advantage to BJs Club for its multifaceted business model and extra years of experience.
Pricing, Memberships & Discounts
Buying in bulk is usually cheaper- but pricing is always more complicated than it seems at first glance. I compared not only average prices for common groceries but also extras like memberships and discounts to see if Boxed or BJs Club offered a more affordable shopping experience. What I discovered, suffice to say, was compelling.
Boxed

Something I appreciate about Boxed is that there are many ways to save money. Those include weekly promotions and discounts like you'd find at a lot of grocery stores- but also item-specific subscriptions and overall memberships.
You can subscribe and schedule for a certain item to arrive every week for a few weeks and save 5 percent off every order. The Boxed Up plan is their membership plan- which is optional- but well worth it if you plan to buy from Boxed regularly. That's because, in addition to perks like hotel and product discounts, you also get free and priority shipping; for $49 a year, that quickly pays for itself.
BJs Club
The good news and the bad news: BJs has a membership plan, with perks.
The bad news? That membership is required for all in-store shopping. And while you don't need one to buy bulk online, you'll probably want one.
A BJs Club membership gives you access to coupons, same-day delivery for online shopping, gas savings, and access to their member services. Unfortunately, unlike many competitors, it doesn't include free shipping.
Winner: Tie
Boxed has more ways to save and better incentives for its membership. For $5 less per year, you get free shipping and free products- perks that BJs Club doesn't offer.
However, BJs Club prices on average are cheaper- sometimes substantially so, within the boxed and canned goods especially.
How Shopping Works
This is not make or break for everyone, but how you shop for groceries can make a difference if you stick with that service. For me, I prefer grocery shopping from companies that have other options- including physical stores. But even aside from that preference, something that is important is a user-friendly interface and website navigation. In other words, I wanted to compare the search features and categories to see if Boxed or BJs Club posed an advantage.
Boxed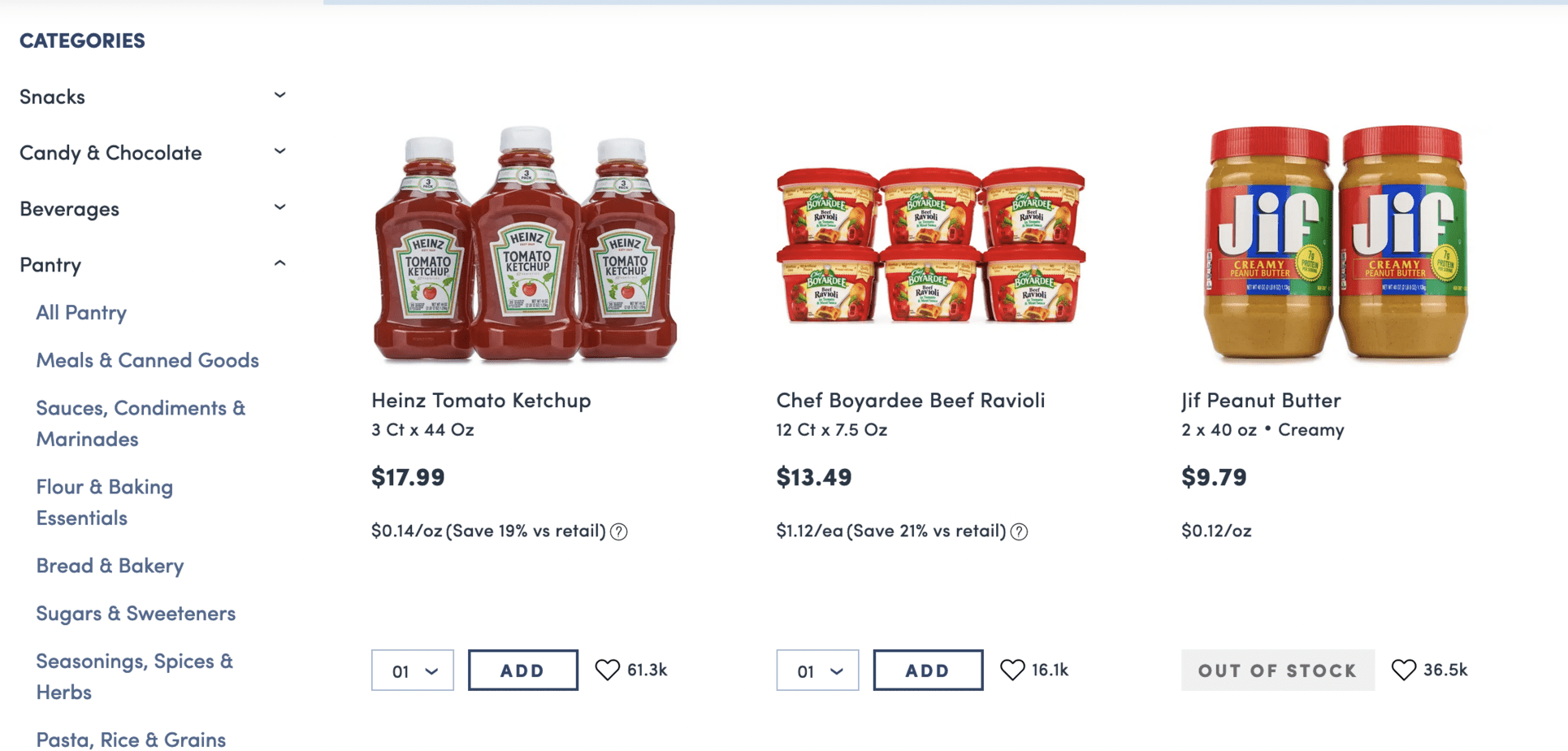 Boxed being online alone offers some advantages- and disadvantages. On one hand, I like that everything is in one place and the interface is streamlined. Aside from some pop-ups, the website is easy to navigate, with clear categories for all product types, as well as bestsellers. You can even shop by specific brands or by the promos of the week. There's a typical search at the top, and the website is both colorful and not too cluttered. I do think that adding more filters- at the very least, sorting by price- could improve the experience.
One drawback? For people like me who sometimes shop online and sometimes in stores, you don't get that in-store option. It's also trickier for issues like customer service- or previewing products.
BJs Club
BJs Club offers in-store and online shopping (caveat: use the BJs Club Store Locator to see if one is near you). But, focusing on the online shopping experience, I was fairly pleased with the website interface and organization. There are clear categories by product type, but also helpful categories like clearance, same-day delivery items, coupons, and deals.
While the search filters aren't advanced, they are helpful. Those filters include: top rated, sorting by price, and top sellers.
Winner: BJs Club
BJs Club offers in-store and online shopping- and online shopping is just a little more organized and easier to navigate.
Brands and Food Variety
Whether you're searching for brand-name products, hoping to meet dietary or lifestyle needs, or just want a go-to for all your grocery needs, the good news is that both Boxed and BJs Club have a fairly impressive variety of products. There are some subtle differences, however, that could change your mind one way or another.
Boxed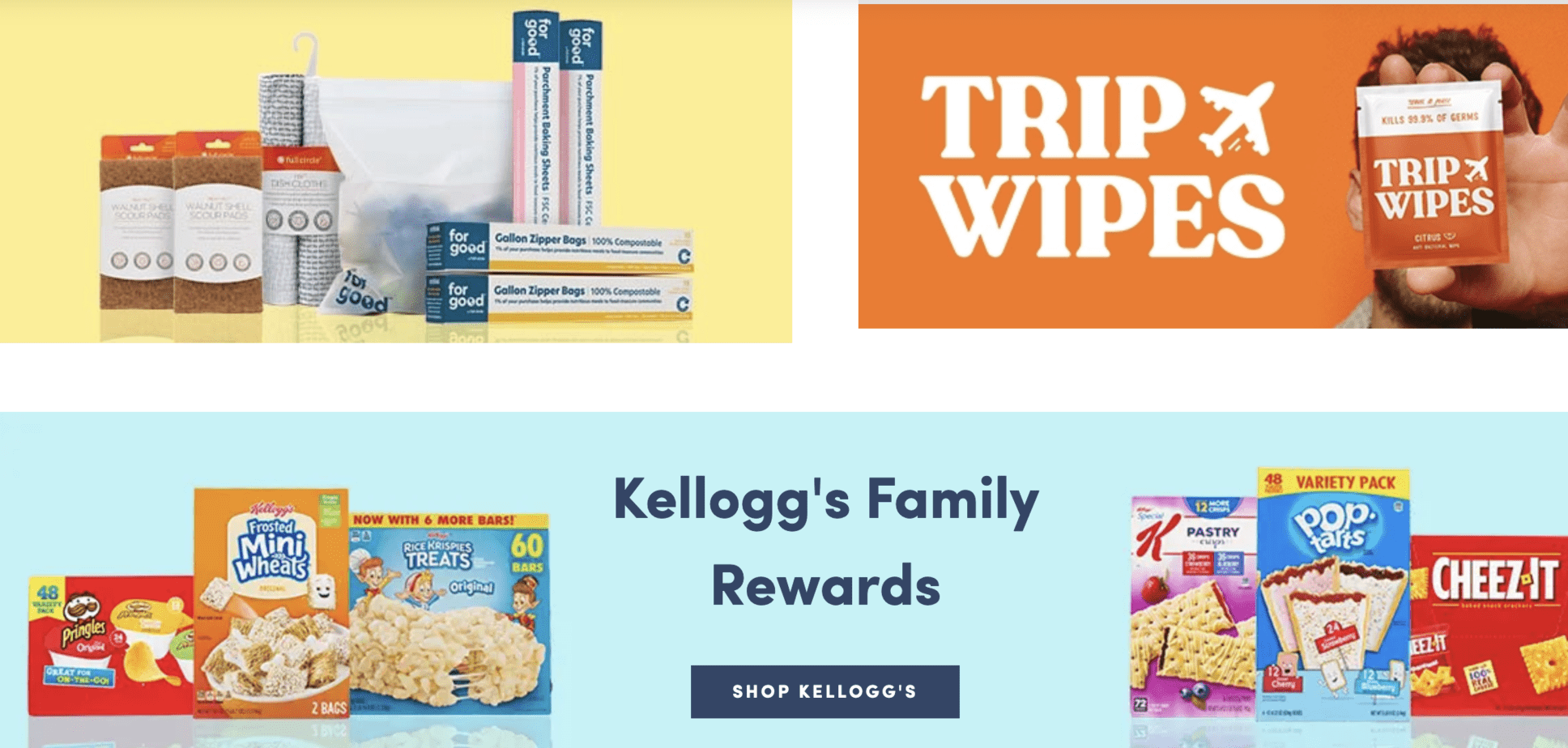 Boxed has almost all of the popular brands you can think of; they even have a featured brands tab that you can explore. If anything, a few more unusual brands or off-name brands added to the mix could be great for saving more money.
While they do have some natural products, you're unlikely to find much variety for specifically organic, vegan, or other lifestyle needs. While there are a few popular keto products, for example, it's clear that lifestyles aren't their specialty or focus.
As for the type of groceries you can find? Those categories are diverse as candy, beverages, pantry staples, breakfast items, baby items, and fresh and frozen. The fresh and frozen aisles deliver the least: there's a single brand of fish, along with some fresh flowers. Unfortunately, Boxed isn't a good place to shop for vegetables, fruits, meat, or dairy products.
BJs Club
BJs Club also carries just about all the popular brands you'd want, as well as some lesser-known brands. In terms of dietary needs, there's more on offer here than at Boxed. They have a separate dedicated weight loss and nutrition tab. It isn't all about weight loss: these products also include protein supplements and granola bars.
While they don't have specific virtual aisles/ filters for dietary needs, a quick search shows that they have a fairly rich variety of keto products, gluten-free products, and other needs. It's not the best place, however, for vegan or vegetarian items. There's tofu and almond milk- but not a lot else.
BJs Club also has a better variety of products for general categories. Grocery categories include beverages, fresh and refrigerated, frozen, canned, and packaged, coffee and creamer, and more.
More interestingly, the fresh and frozen sections are a lot more expansive than Boxed. You can find bakery items, dairy products, meat, seafood, and produce. If you're looking for a very specific item- for example, I searched for Fage yogurt (they carry Chobani) you may come up short- but the essentials are certainly covered. I even found sound organic options.
BJs Club just has more to offer- from a much more robust selection of fresh and frozen products to more options for specific dietary needs.
Best Wholesale Grocery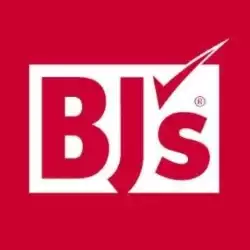 Why Go With BJs?
BJs now offers a seamless online ordering experience, easily making it one of my top options as to order groceries in bulk. Plus, when I need to go in person, that option is still available.
Check Promotional Offers
We earn a commission if you click this link and make a purchase at no additional cost to you.
Other Products
While my focus was on the main groceries from Boxed and BJs Club, I thought it would be interesting to compare their other products- from home and health to pets and more. I was fairly impressed with the number of other products both companies carry.
Boxed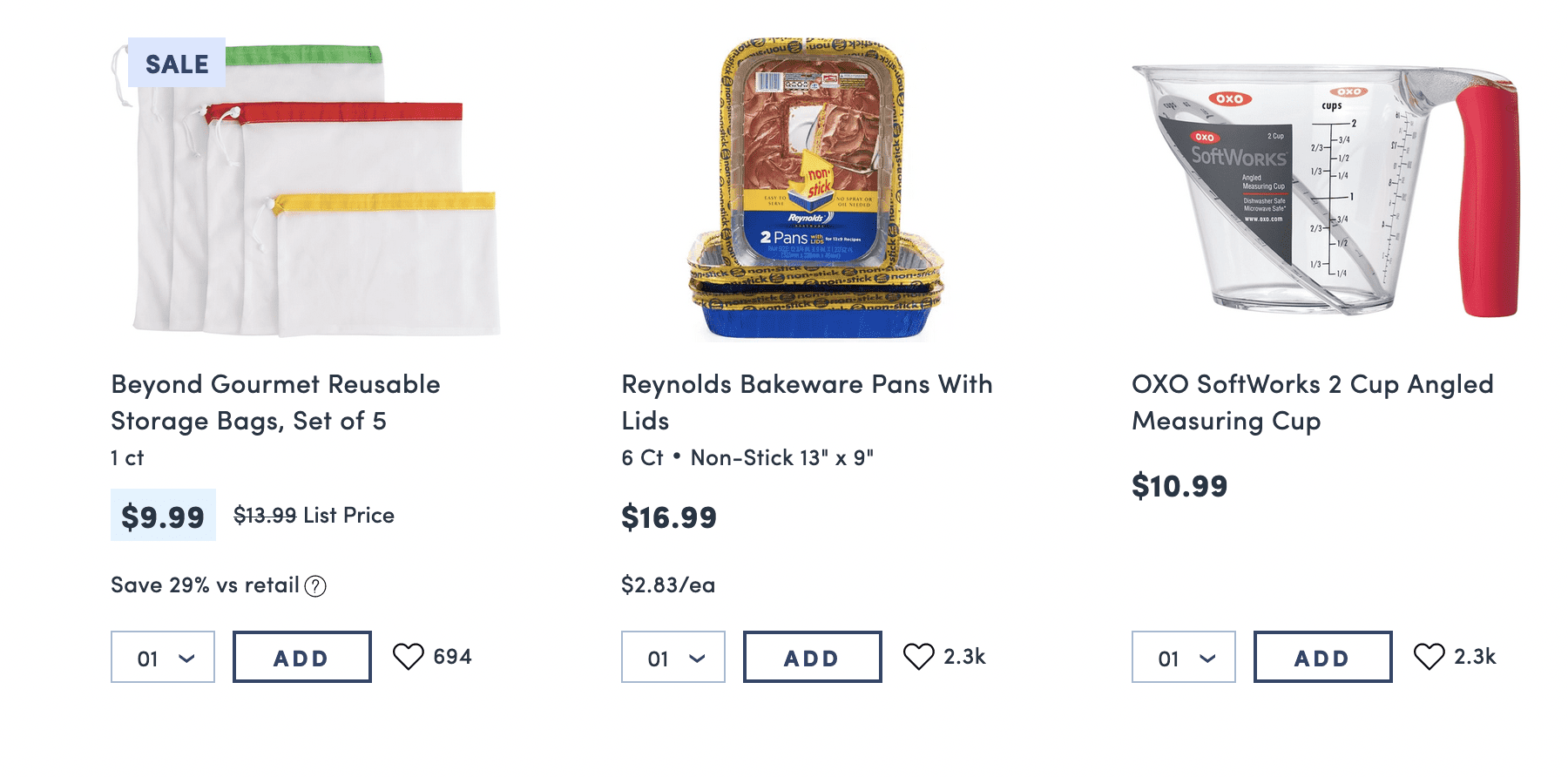 Something I can say for Boxed: you can get a lot of your other essential shopping items here too. In addition to bulk grocery, you'll find personal care products (skincare, body wash, period products, soap and sanitizer, deodorant, shaving/ grooming, and oral care), vitamins and supplements, eye care, over-the-counter medicine, school supplies, sports and outdoor items, pet items, and even home goods (hangers, sheets, kitchen gadgets, storage, and more).
While each collection isn't extensive as a specialty store, all of the essentials are covered.
BJs Club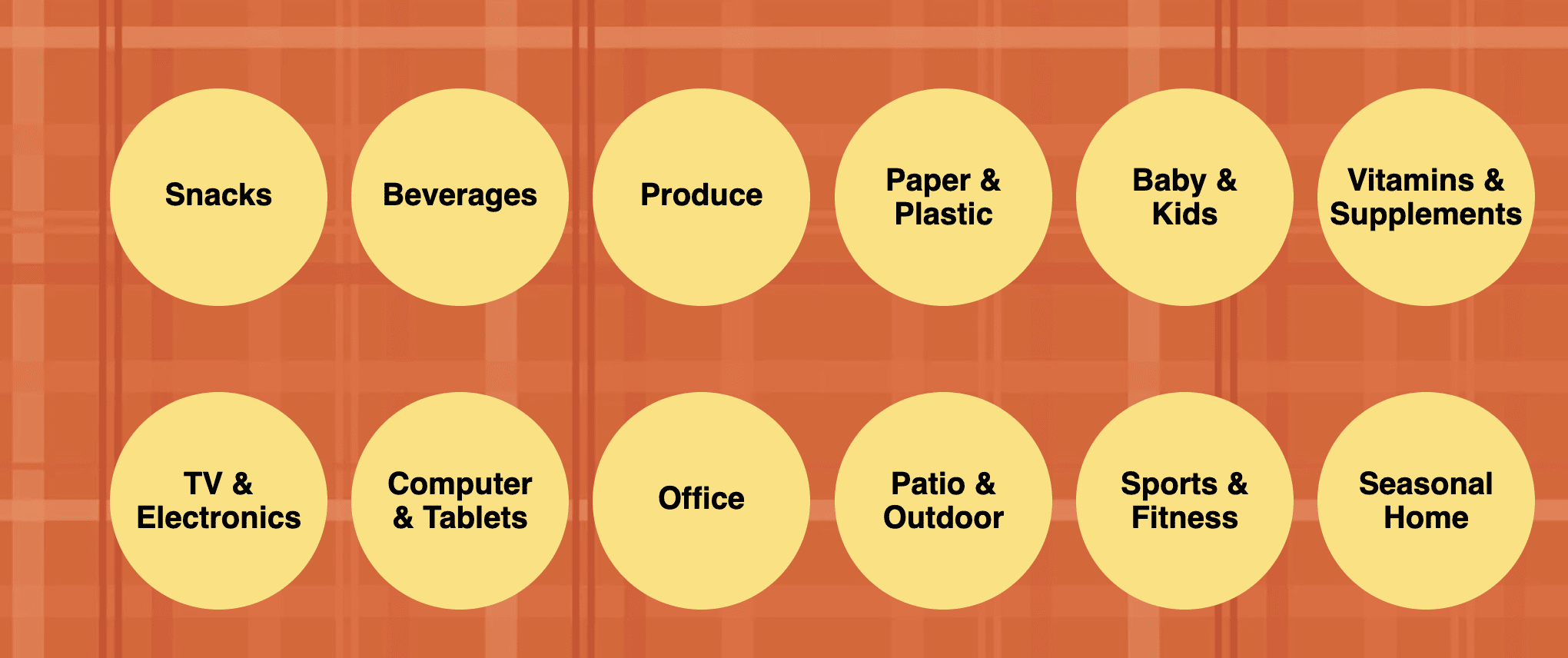 BJs Club is even more expansive than Boxed for its other products and services. That's because it's clear to me they are trying to compete directly with other warehouse/ wholesale businesses like Costco and Sam's Club.
You'll find everything from electronics and furniture to lawn and garden items, books, clothing, and even jewelry- plus just about anything you can find with Boxed.
BJs Club offers far more than just groceries. While it honestly wouldn't be my top place to buy electronics or jewelry, there's something to be said about how much inventory they carry.
Shipping & Customer Experience
Of course, even the best selection of bulk groceries- and the best prices- can't overcome poor customer service. Why? Because, in light of shipping issues, chances are something can go wrong. I reviewed customer complaints, shipping policies, and how Boxed and BJs Club responded to these concerns. This is where my review became quite interesting.
Boxed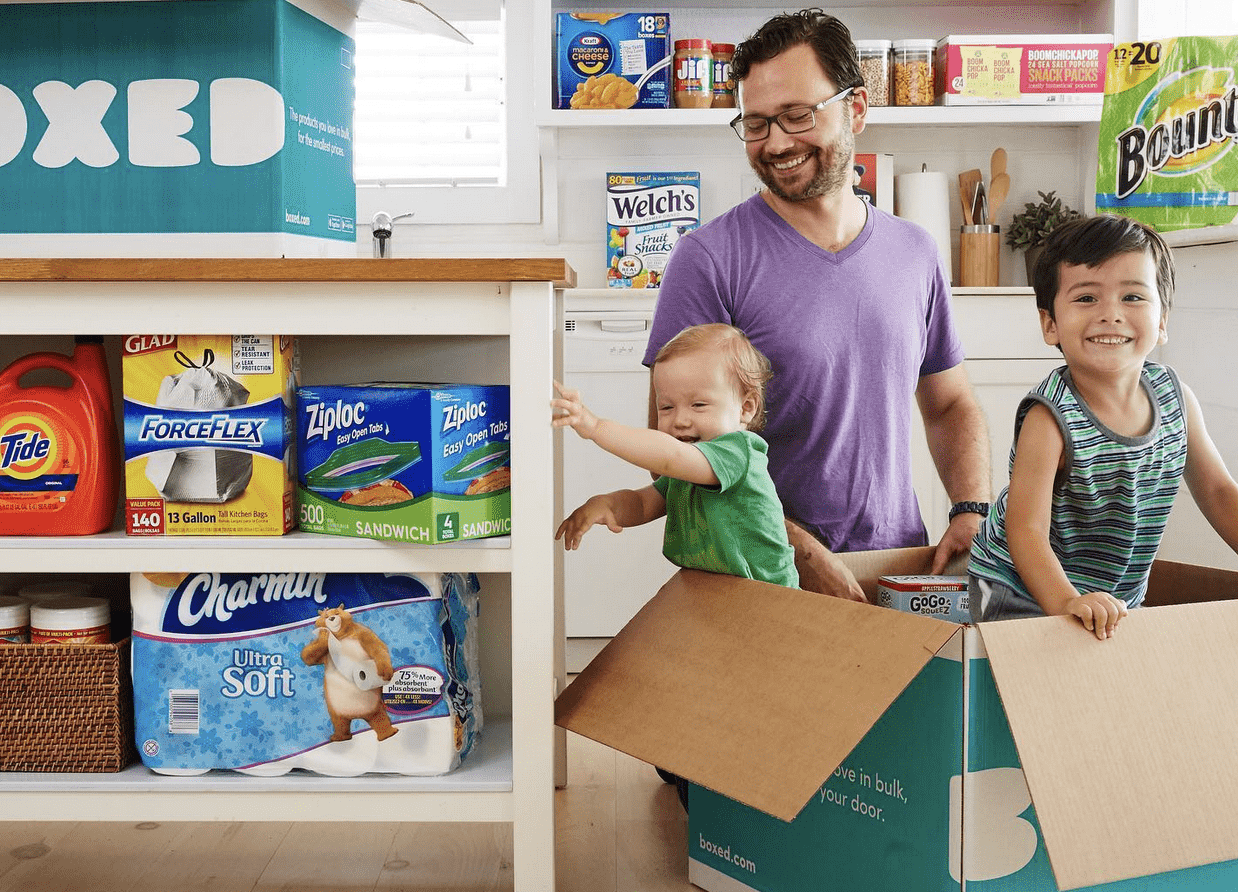 Boxed shipping can be tracked right after your order- and Boxed Up members enjoy free and fairly fast shipping. The downside is that shipping often doesn't go well- and the company isn't responding to complaints as aptly as I'd like. The F rating from the Better Business Bureau reflects filed complaints, many of which are in dispute.
While problems do happen during shipping-sometimes outside the company's control- it's still the company's responsibility to intervene with these problems and respond to complaints. Many customers received damaged packages and missing items- and overall felt that customer service was inadequate. The other drawback is that you can't go to a physical store location as an alternative or to levy complaints.
BJs Club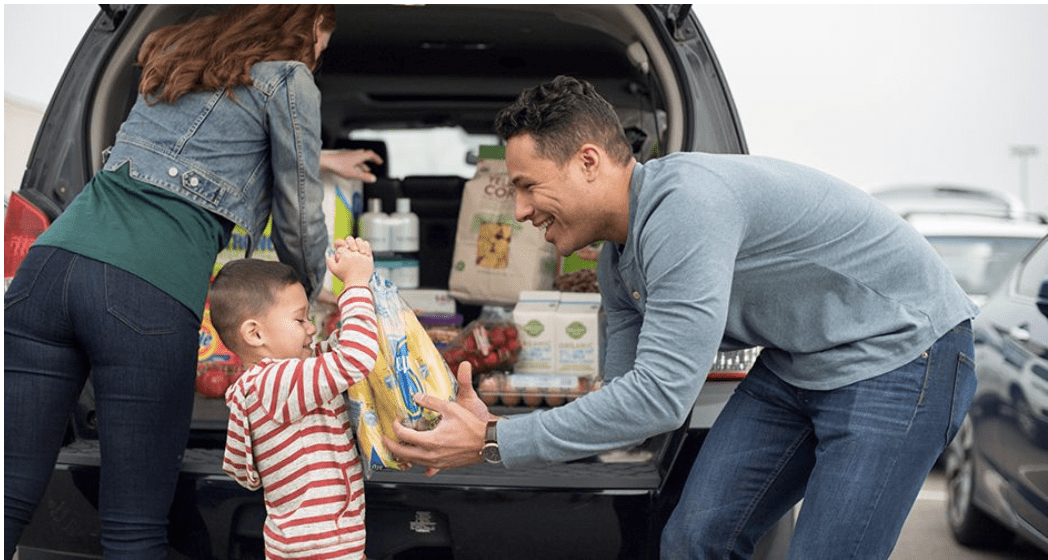 BJs Club may have many customer complaints- not too uncommon for this type of business or a business of its size- but it retains an A plus rating through BBB, likely due to a more robust and responsive customer service department. Shipping is where most of the complaints lie, with some issues of damaged products (especially in 2022). But the average customer experience is also rated far higher than Boxed.
This isn't to say that BJs Club is perfect. There are things that I still want to see improved with this company- and it looks like shipping in the past year (2022) is a special concern. That said, BJs Club responds to customer complaints more efficiently- and still has the option of traditional in-store shopping as well.
Frequently Asked Questions
Question: Are BJs memberships worth it?
Answer: BJs Club doesn't require membership for browsing- but it is required to purchase in stores. The good news is that the membership comes with some perks, including coupons, cash back, and special rewards and events. They also offer specials for educators and veterans. 
Question: Is BJs Wholesale Club cheaper than Walmart?
Answer: BJs Wholesale Club has perhaps a more intriguing selection of items, but it tends to be more expensive, not cheaper than Walmart. That's particularly true if you're comparing Walmart Bulk vs. BJs.  That said, BJs is still cheaper than buying from a regular grocery store and even cheaper than Costco. 
Question: Who is Boxed.com owned by?
Answer: Boxed.com is owned by Chieh Huang, who is still the CEO of the company. Huang founded Boxed.com in 2013. Boxed.com is not directly connected to Costco and is headquartered in New York City, with three fulfillment centers within the United States. The company is also backed by several investor groups- including DST Global, Eon Group, and GVP Captial. The company only serves the United States, unlike some competitors such as Costco and Sam's Club. 
Question: How many employees does Boxed have?
Answer: Boxed is a notable company, though not, of course, as large as competitors like Amazon or Sam's Club. As of September 2022, Boxed employs around 400 employees. Those employees are distributed across the United States in myriad fields.
Final Verdict: Try BJs Club Instead of Boxed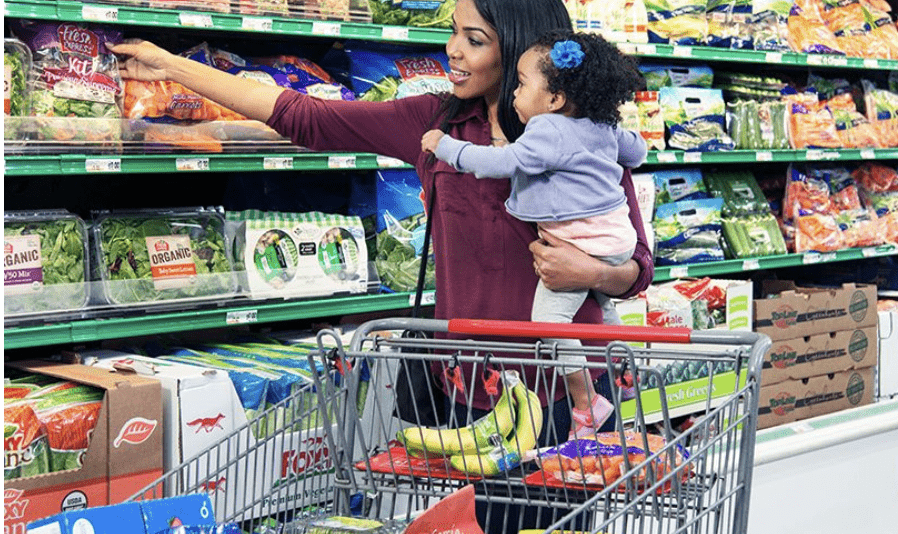 BJs Club is a superior shopping experience to Boxed. That's true for anyone interested in saving on wholesale and bulk groceries.
The prices are cheaper, the shopping experience is more streamlined, and the company has a better overall reputation. Plus, I always count being able to shop in stores and online as a bonus.
The downside is that BJs Club isn't yet available to all Americans for in-store shopping. If you aren't near one of the BJs Club Physical Locations, then you'll need to do your shopping online. You'll be covered for delivery so long as you live within the continental United States.
Best Wholesale Grocery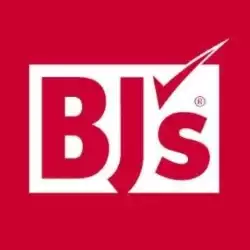 Why Go With BJs?
BJs now offers a seamless online ordering experience, easily making it one of my top options as to order groceries in bulk. Plus, when I need to go in person, that option is still available.
Check Promotional Offers
We earn a commission if you click this link and make a purchase at no additional cost to you.
Final Recommendations
While BJs Club offers reasonable prices and service, it's by no means a perfect experience- nor the right fit for everyone. While it's not a terrible choice, there are more consumer complaints than I'd love, and I think it's important to consider and compare with some competitors.
Here are just a few alternatives to consider as well:
Sam's Club: Sam's Club has a lot in common with BJ's and has that same wholesale grocery appeal. Easy shopping both in stores and online is supplemented with membership perks. I also like how you can save on gas and other areas that are important for everyday living. You'll need to sign up for a Sam's Club membership to get the most out of your shopping experience. Shop Sam's Club Here.
Upaya Naturals: There are only a few reputable places to buy natural foods and organic ingredients in bulk online- and Upaya Naturals is one of those places. The Canadian-based company has an assortment of nuts, seeds, grains, legumes, herbs, and more. It's a truly unique way to shop, and you may find products that you wouldn't at local grocery stores. Shop Upaya Natural Here.
Amazon Bulk or Amazon Fresh: The giant e-commerce company allows you to buy Amazon Bulk Products for savings on shelf-stable and pantry items. While Amazon Fresh is a better bet for everyday needs- from fruits and vegetables to dairy and meat- it's probably not going to save you money (think of it more as a convenient way to shop, with a wide range of products). For both, though, you have the advantage of customer reviews per product and speedy shipping. In my experience, Prime delivery is fairly reliable—Shop Amazon Fresh Here or Shop Amazon Bulk Items Here.
Bottom Line: BJs definitely stands out here as the better option & I don't see much reason to go with Boxed these days…
Best Wholesale Grocery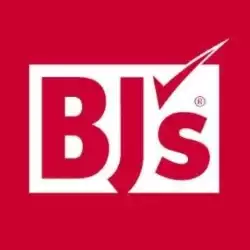 Why Go With BJs?
BJs now offers a seamless online ordering experience, easily making it one of my top options as to order groceries in bulk. Plus, when I need to go in person, that option is still available.
Check Promotional Offers
We earn a commission if you click this link and make a purchase at no additional cost to you.
Recommended Reads: