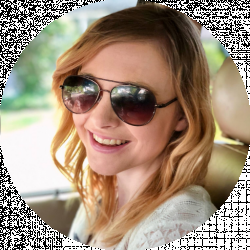 Latest posts by Erin Jamieson
(see all)
Ever since I worked in catering, I've always been interested in options for buying groceries and pantry staples in bulk.
But that interest only grew following 2020- from health restrictions to now rising costs of groceries, it's pretty easy to see why families are interested in buying in bulk for cheaper prices. And two companies that offer that- along with convenient delivery and online option- are Boxed and Costco.
Boxed and Costco are among the most well-known companies that allow you to shop online for regular and bulk groceries, that, compared with in-store shopping, often offer some pretty competitive prices. The quality of products seems about the same as in-store competitors- but is either one worth it?
To answer those questions, read on for my full review and direct comparison of Boxed vs Costco. These online grocery shopping options may both offer delivery- but there are some pretty compelling differences between the two. Here's my honest opinion- and where I'd recommend shopping. 
Main Differences Between Boxed vs Costco
Boxed offers purely online shopping, whereas Costco offers in-store and online bulk shopping 

Boxed offers a slightly better range of name-brand products, whereas Costco offers natural and organic products

Boxed offers membership and an item-specific subscription option, whereas Costco offers two membership plans.
Bottom Line Up Front Summary
In a time of inflation and increased grocery prices, it can be hard to keep to a budget and keep a household fed.
Add to that the safety and health concerns and our packed schedules, and it's no surprise that online bulk grocery stores buying from places like Boxed and Costco are more popular than ever. But there are key differences between Boxed and Costco.
Due to those differences, between Boxed and Costco, I have to recommend shopping with Costco. Costco may not be perfect, but it overall has a higher level of customer service and satisfaction than Boxed.
It also offers the flexibility of using membership both in stores and online- and Costco carries a great variety of both conventional and some organic or natural foods. 
Is Boxed or Costco the Better Choice for Bulk Groceries?
Here's my honest review of Boxed vs Costco. Both intrigued me, because, as someone always interested in ways to save money on groceries, it's good to see alternatives to local in-store shopping. Just how different these competitors are becoming more clear the more I reviewed them.
Here's what you need to know about both Costco and Boxed- no matter if you're looking for a new go-to for meals, care most about free shipping, or are after some fantastic wholesale savings. Spoiler alert: neither company is perfect- but there are many things you need to consider. 
Company History
Not only is there a big difference between when Costco and Boxed started serving customers- but their business model has some pretty interesting differences. Those differences tell me a lot about their focus- and what to expect. 
Boxed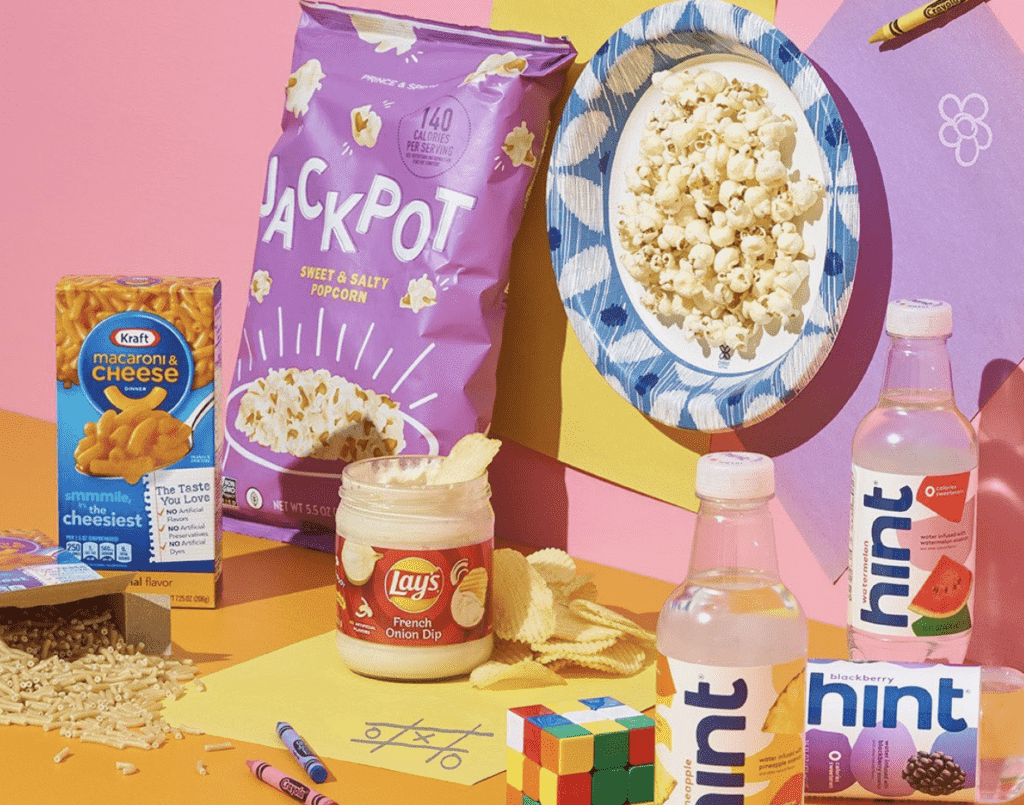 Boxed, or Boxed.com, got its start four years before Costco started selling products online. And it's no surprise that this wholesale retailer is often compared with the popular Costco online. But unlike Costco, Boxed is and has always been a purely online service. Their model hinges on three centers, where they ship products from. 
Founded in New York City, Boxed is financed by several investor groups but it hasn't been smooth sailing. In 2020- just as the pandemic was sweeping the United States- another investor had to drop out due to bankruptcy. 
Costco

Costco started serving customers in the mid-1970s- but its warehouse model didn't take off until the 1980s. It merged with Price Cub in the early 1990s and has since continued to expand across the United States.
With a tenth place ranking on the Fortune 500 as of 2021, it's safe to say that it's one of the most profitable businesses in the country- but it also has locations worldwide in everywhere from China to Canada, the UK, and parts of Europe.
But what interests me most is its transition to online options- which only began recently, in 2017. It seems that online shopping, while popular, has been plagued with more problems and more complaints. Still, Costco is trying to keep competitive with main competitors like Sam's Club.
Winner: Costco 
This isn't a make-or-break category, but Costco has a bit more experience- and it offers both in-store and online shopping for bulk and regular items. Still, there's something to be said for Boxed specializing in online shopping and delivery. 
Membership Perks and Details
I see memberships as neither entirely beneficial nor negative. On one hand, memberships give you perks- but I also don't always love being tied to one to get the benefits. Here's the truth about how Costco and Boxed differ- and the requirements to get the most out of the shopping experience. 
Boxed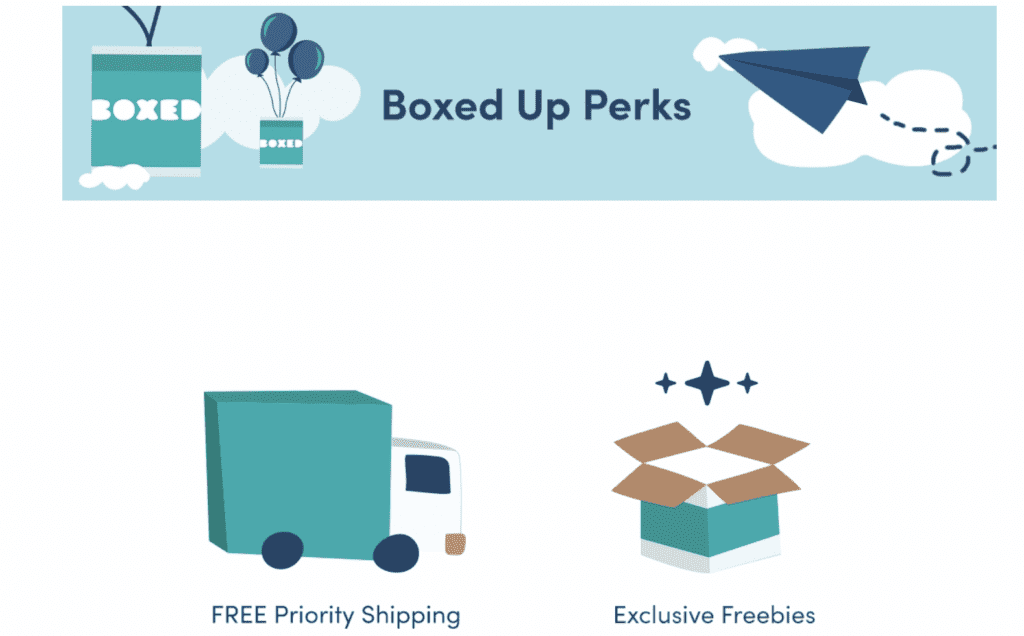 Like Costco, you don't need a membership to order bulk groceries from Boxed- a plus, as I always prefer customer choice. There is an autosave subscription service. It works just like the same feature on Amazon: you select a product or products and choose delivery frequencies to save 10 percent off your purchase.
There's also the Boxed Up Perks Program for a cheaper $49 per year.  That provides free shipping for orders over $19.99, plus discounts and 2 percent cash back. 
Costco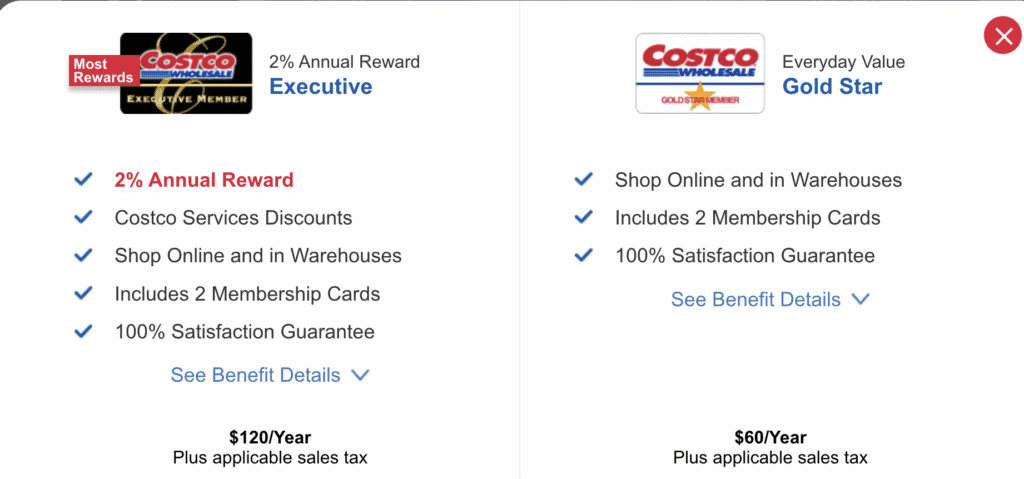 The good news is that you don't need a Costco membership to shop for bulk groceries online. But I'd highly recommend it, for a few reasons. A basic Club membership gives you 2-day shipping and free orders over $75; without one, you'll face extra fees of around 20 to 30 percent-not to mention slower shipping.
The premium membership provides you with a 2 percent annual award plus extra discounts- but it costs $120 a year vs $60 a year for the basic plan. In short, if you plan to shop for bulk more than once or twice, it's probably worth paying for a membership. 
Winner: Boxed
While both Costco and Boxed offer memberships- and the choice to forgo a membership- you're getting a better value with Boxed. You're getting the same perks you'd get with the premium $120 Costco membership for $49. The item subscription option is a nice idea, too. 
Shopping Experience
Something I always look for when shopping for any groceries online is how organized the website is. I like clear categories- as well as resources like ways to save money or even promos for certain themes. And there's one other thing to consider: whether or not being able to also shop in person is important to you. 
Boxed


A little pet peeve of mine is a website that meets you with a pop up- and requires you to sign in via email. Boxed has that for its home page, which makes it hard to preview the shopping experience without providing your information.
The good news is that shopping on Boxed is pretty easy. The website includes categories for product types, best sellers, featured brands, and more. 
Costco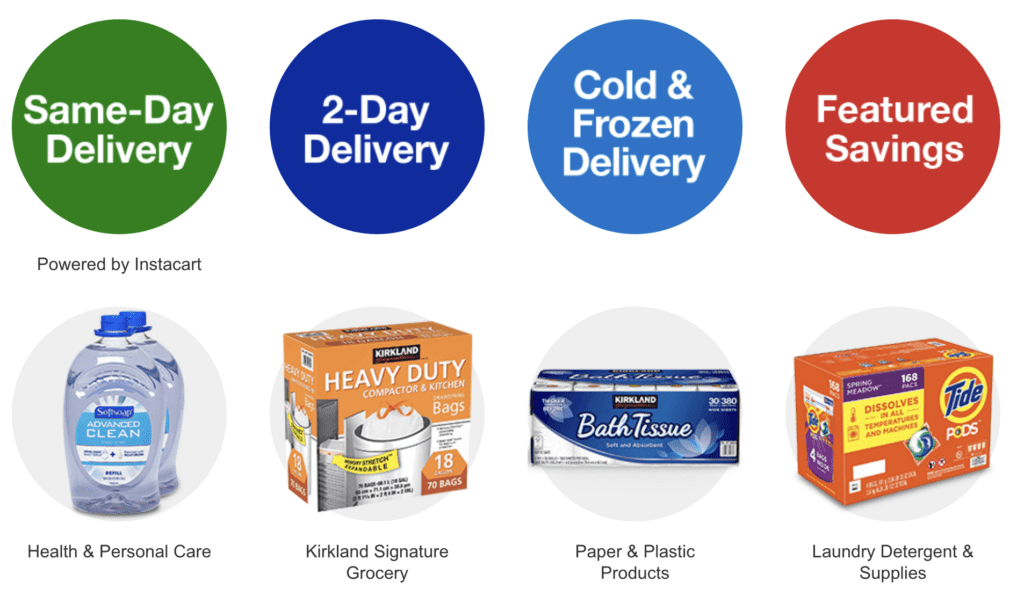 Costco online groceries are fairly easy to shop for. You'll be met with weekly promotions and themed things to buy- but also the ability to browse for products by categories. I also like the same-day and 2-day delivery filters, and, of course, the general search engine.
Sorting by basic filters like price, best match, and most viewed also makes it easy to find something either closest to what you're looking for or within your budget. A huge downside is the lack of customer reviews- that's a tool I love to use when shopping from somewhere like Amazon.
Winner: Costco 
While I'd love to see customer reviews added to Costco, I appreciate how easy their catalog is to navigate. But it especially gets an edge because it's easy for anyone to preview without pop-ups or other notifications. 
Product Variety 
I'm not a huge brand name person- I love trying store brands like Kirkland's and am usually pleased. But for some, brands are made or broken. More importantly, there are some interesting differences and similarities between Costco and Boxed for types of products. 
Boxed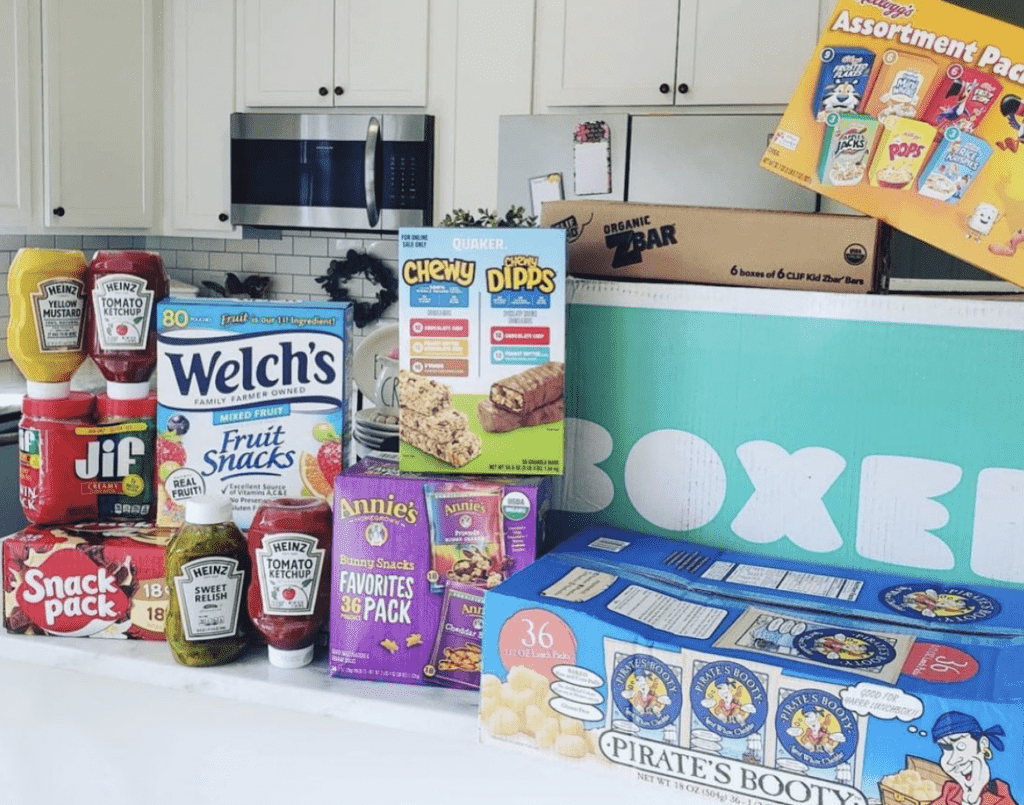 Boxed carries everything from snacks to pantry staples, personal care products, beverages, and fresh and frozen foods (meat, seafood, dessert).
I noticed more name-brand products, and I'd say it's a wider selection than Costco in a few ways. Boxed also has specialty cuts like A5 Wagyu, though it falls short on natural and organic products. 
Costco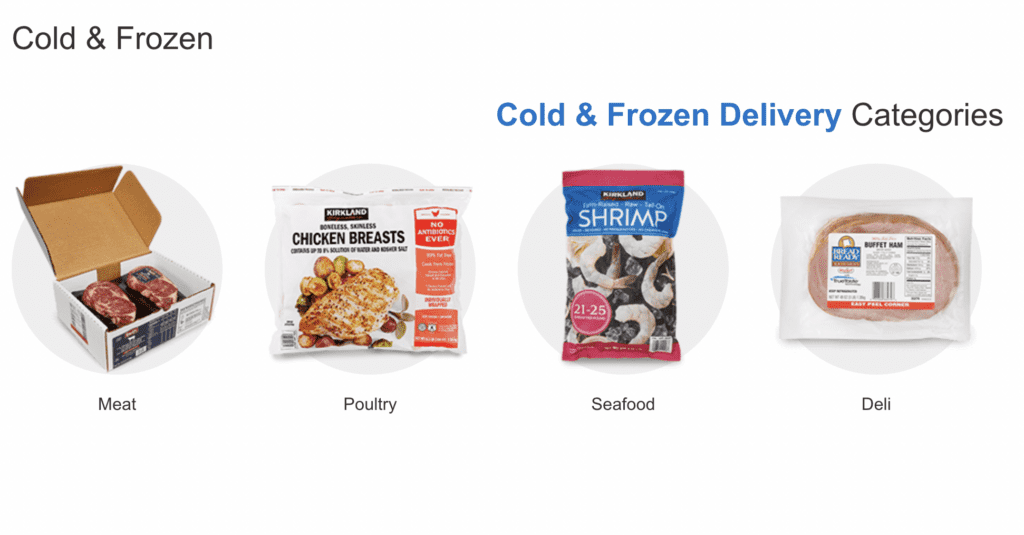 Costco carries frozen meat and seafood, dairy, beverages, bakery items, pantry staples, specialty/ holiday food, candy, coffee, and related products.
What I appreciate about Costco most is that they also carry natural and organic products. One area I think that fall a little short is brand variety. The Kirkland brand is a good staple, but there aren't as many well-known brands as some may like. 
Winner: Tie
Both Costco and Boxed make it easy to find bulk items- including unique listings. I think that the selection will suit most customers, but Costco gets an edge for organic and natural products, while Boxed is a little better for name-brand products. 
Prices, Discounts, and Sales 
Both Boxed and Costco can help save money through bulk buying- in theory. But I wanted to dig a little deeper, comparing average prices and also perks like discounts or periodic sales. It's not only, of course, about which one is cheaper- but which one offers the better overall value. 
Boxed 
Boxed lets you save money with their subscription options as well as their memberships. I also really like their coupon option- something similar to the digital coupons my Kroger offers. 
Costco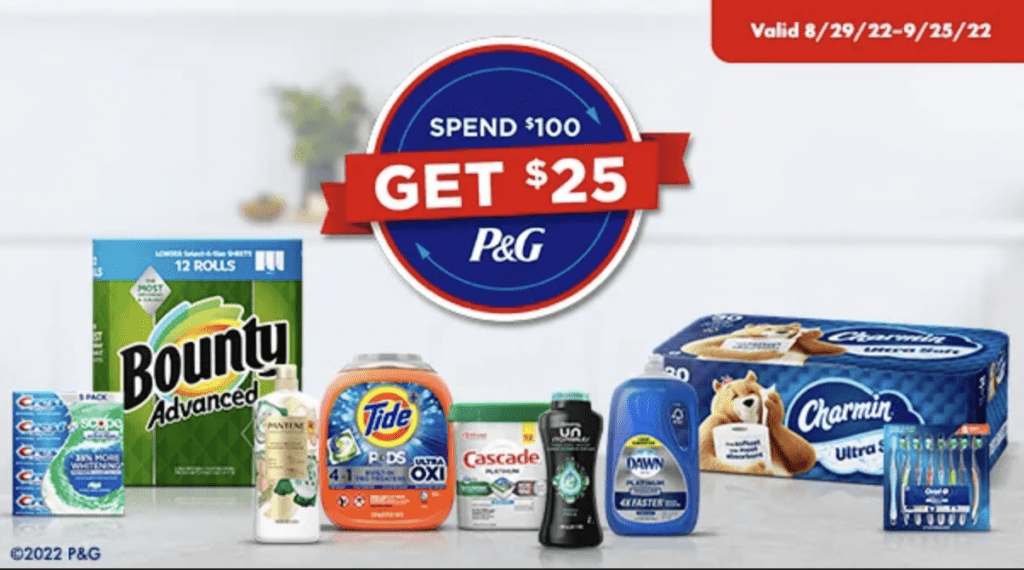 Costco offers discounts to premium members, but you can also catch their weekly promotions and sales. Their promos are a great way to save money, and mostly I find their prices competitive. However, you'll usually pay a higher price online than in stores- something to keep in mind if you happen to live near a Costco. 
Winner: Boxed
Don't get me wrong: Costco offers some great promotions. But with more ways to save, Boxed comes out on the head. The prices on average appear to be a bit lower from Boxed as well- especially boxed and pantry staples. 
Shipping and Delivery 
Here's what I've learned the hard way: a business can look great on paper- but if it doesn't deliver, it doesn't matter. I checked the shipping policies and standards- and delivery details for both Costco and Boxed. 
Boxed 
Boxed orders ship usually within one to three business days- but it can be longer. Like Costco, you'll receive a tracking number once your order ships. 
Costco

Costco keeps things simple by categorizing its products into same-day and 2-day delivery. Same-day is usually via a service like Instacart and covers perishable items, while 2-day covers more of the shelf-stable and pantry staple bulk items.
I also like that you can immediately track your orders online and you can request a replacement if your order fails to arrive within 2 days.
If you're willing to spend more, you can even get white glove delivery for some items. I like the flexibility of standard, curbside, and some delivery to select stores.
Winner: Costco
Costco offers more options for shipping, a clearer time frame, and a clearer way to act upon delayed shipping orders. Not only that, but options like being able to ship to stores add to the extra flexibility that Costco offers. 
Customer Service & Reputation
My final step for this review is one I think a lot of people skip: checking customer and business reviews to discover the company's reputation.
One thing I'll say is that neither Costco nor Boxed are perfect- and it's not too common to see complaints for any online shopping or delivery. That said, there's a clear difference between Costco and Boxed for this category. 
Boxed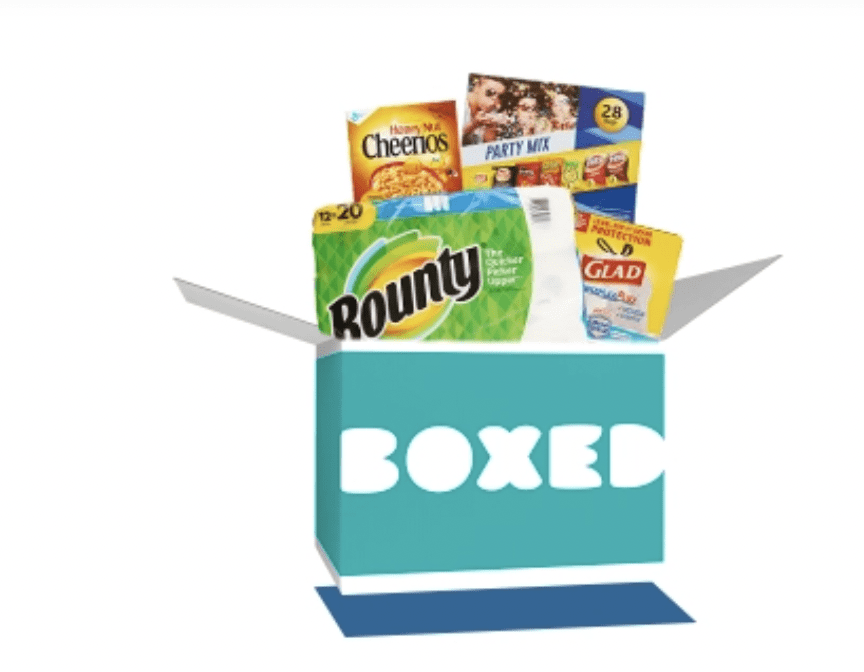 Boxed fairs worst on overall customer experience. While Costco still has an A plus rating through the Better Business Bureau, Boxed has a failing rating- the worst rating possible, due to substantial complaints. External customer reviews sadly didn't leave me with any more confidence, either.
While the average customer rating was not poor on websites like Site Jabber, those reviews were divided between the highest (5 stars) and lowest possible (1 star). Damaged packages, poor customer service, and increasing prices left customers not so impressed.
Costco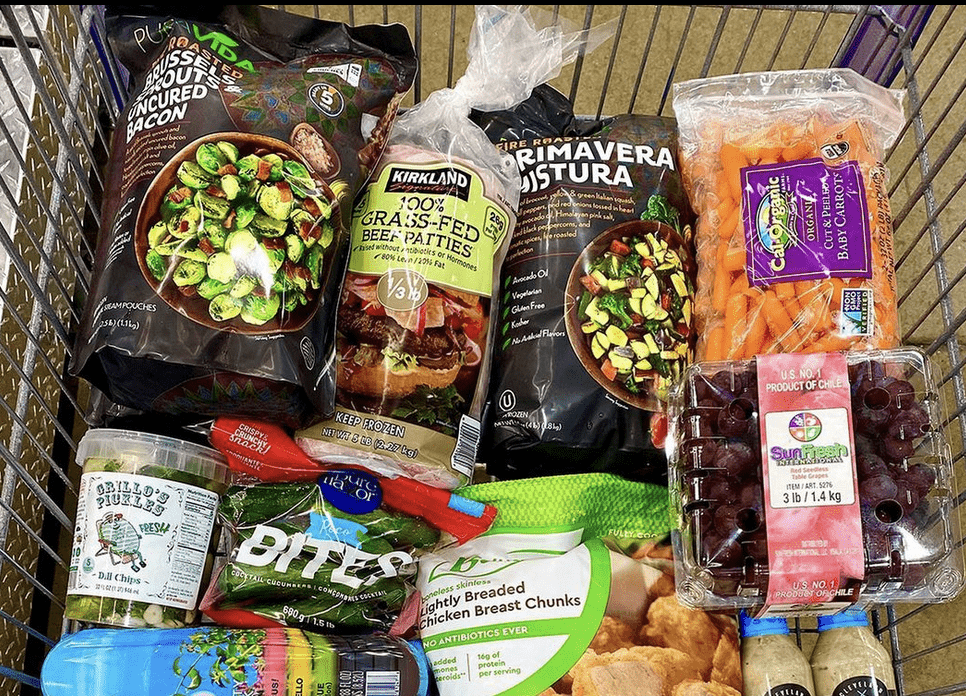 Costco has pretty mixed reviews for its online shopping- on Trustpilot, those reviews are well below average, but on Consumer Affairs, they're a little above average. The good news is that a lot of complaints fall into two categories: orders being canceled (potentially inventory shortages) and some of their tech gear.
I don't see as substantial concerns about bulk grocery delivery- and you always have both multiple shipping options and in-store shopping.  
Winner: Costco
Costco online shopping is by no means perfect- frankly, I still prefer to shop in stores to sidestep shipping issues. But the key is that you have the option- and more choices than Boxed. And while Costco may have some complaints, they don't tend to be as substantial as Boxed. 
Final Recommendations (Alternatives to Costco and Boxed)
Still interested in bulk grocery shopping- but aren't pleased with either Boxed.com or Costco online? No worries. Here are a few other places you can check out, depending on your needs:
For Bulk Specialty Pantry Staples: Upaya Naturals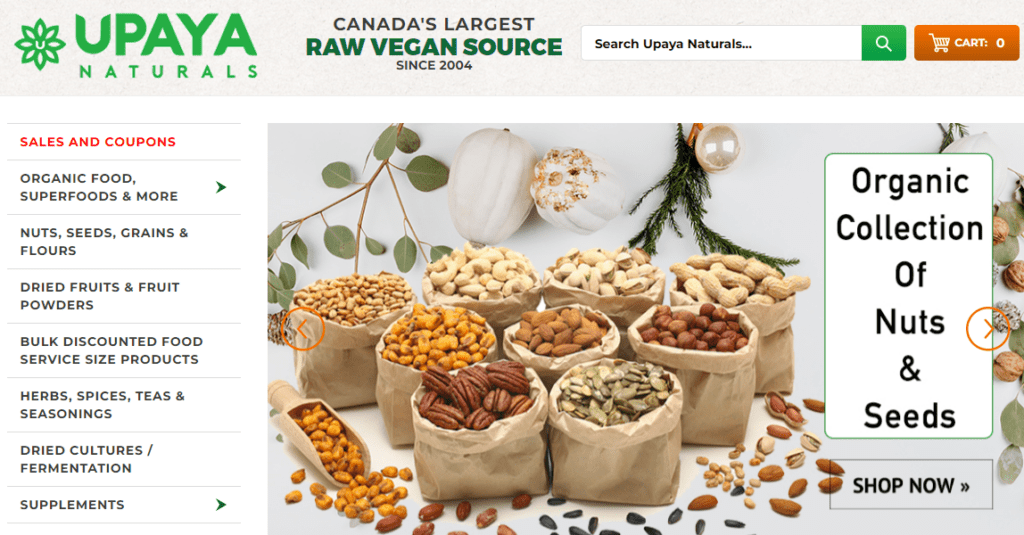 This Canadian-based company also delivers to the United States as is a rare bulk food store that focuses on organic superfoods, grains, nuts, seeds, fruits, supplements, and more.
It's all vegan-friendly- so it's not the best option for meat lovers. Still, these are high-quality and unique products that are usually very expensive for individual unit prices. Shop Here. 
For A Budget Alternative: Walmart Bulk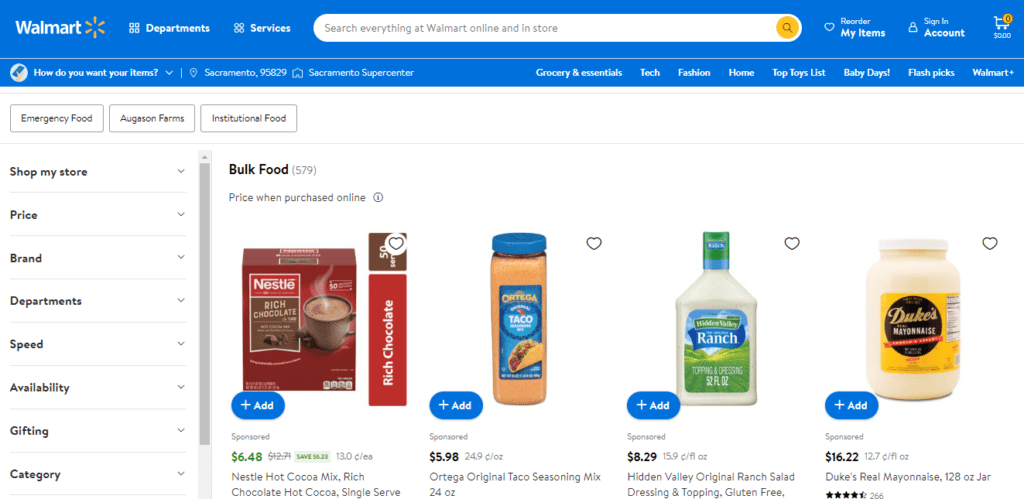 Walmart has long been known as a budget store go-to, and now they're joining the game by offering bulk groceries online.
Stock up on favorite pantry staples like mayonnaise, jam, and an assortment of boxed mixes, soups, and many other canned foods. The prices are competitive, and they are a mix of store brands and well-known brands. Shop Here. 
For Snacks and Catering: Amazon Bulk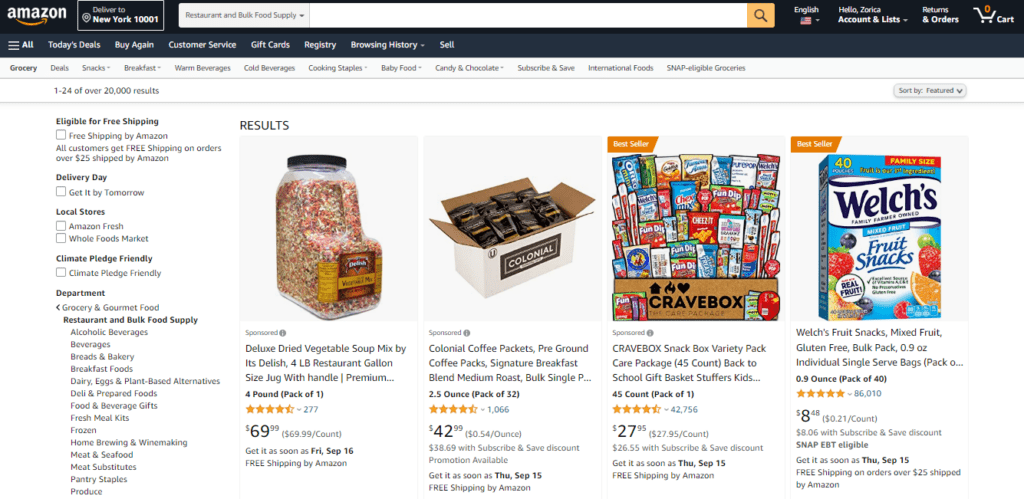 There's a joke that you can find just about anything on Amazon, and that's becoming more true. Their selection of bulk products leans heavily towards snacks, parties, and catering. Think fruit snacks, cookies, pretzels, candies, nut mixes, and coffee. You can find a few pantry staples here and there, like bulk honey.
Prices are fair and you have the advantage of a wealth of customer reviews to help you make your decision. Shop Here. 
Frequently Asked Questions
Question: Is Boxed the same as Costco?
Answer: Boxed.com is not the same company as Costco, but a competitor. The reason why they're considered competitors is because they both offer online grocery store shopping and delivery. They also both offer bulk grocery store buying.
For this reason, many go to both Boxed.com and Costco for the same reason: to buy bulk and save money. There are some key differences.
Perhaps the most noticeable difference is their business model: Costco is both an in-person and online store, whereas Boxed is a solely online store. You'll also see a different range of products, and Costco stands out for its popular Kirklands brand. 
Question: Who is the Parent Company of Boxed?
Answer: Boxed.com was first supported by investment groups, then by the Aeon Group. Today, it's under Seven Oaks Acquisition Corporation. Seven Oaks is a group of investors interested in acquiring companies that pertain to their central model of "ESG" policies.
That stands for environmental social and governance. They claim that their objective is to pair shareholders with a purpose for the greater good. So far, their business has dipped into many hot fields, including consumer goods/ services, healthcare, technology, business, and manufacturing. 
Question: How Much More Expensive is Costco Delivery?
Answer: Though Costco has some great deals- especially on bulk grocery foods- delivery does purportedly add costs. While customers enjoy free shipping on orders over $75, experts indicate that the online listings are marked up. This is mostly true for same-day delivery options.
For example, a 2018 report found that, on average, same-day online shopping items cost anywhere from 24 to 46 percent higher for delivery than you'd pay for in-store shopping. That same report concluded that most customers will spend an average of 30 percent more shopping online at Costco vs in stores.
Question: Is it Cheaper to Buy in Bulk at Costco?
Answer: For the most part, buying in bulk- from nearly anywhere- is cheaper than typical product listings. That's a no-brainer, given that unit prices for bulk items tend to be lower. But it's not a good choice to assume. Every once in a while, it's either not cheaper or not as much cheaper to pose a big benefit.
The most important thing is to be aware of what you buy in bulk and make sure that you can use what you're buying. The worst mistake people make when buying bulk from Costco is buying something they won't use- just because they assume it's a good deal. 
Final Verdict: Try Costco
I love that you can buy in bulk online and save money. I also love that busy family has options for bulk grocery buying when their schedules are packed. While both Boxed.com and Costco have things to love, I recommend Costco over Boxed.com.
The reasons are simple: while Costco's online shopping has had some complaints, its history of customer service and overall satisfaction is simply superior to Boxed.com.
Costco also offers the perk of looking for some items in-store- and their inventory is pretty varied. I like that Costco has both traditional and online options, with an eye towards both affordability and also some natural products. In my mind, it's a more well-rounded shopping experience than Boxed.com.
Recommended Reads: