Latest posts by Erin Jamieson
(see all)
Sam's Club may be known by some for its food court or bakery- but now, alongside companies like Boxed, it's one of the most popular options for stocking up on essentials and saving money by buying in bulk. 
As someone who used to work in catering, I've long appreciated the deals you can find when you need a big haul. But now you can shop for bulk groceries for your household, all online. From healthy foods to deals on snacks or even dietary needs like keto, Boxed, and Sam's Club interest me. Why? Right now, groceries are more expensive than ever- and delivery is a great choice for so many of us juggling hectic schedules.
But that begs the question: what's better? Shopping and paying for a membership with Sam's Club, or opting for all online shopping with Boxed? Today I'm breaking down an honest comparison between the two companies- from the shopping experience to which offers the best things to buy for your essentials and grocery hauls.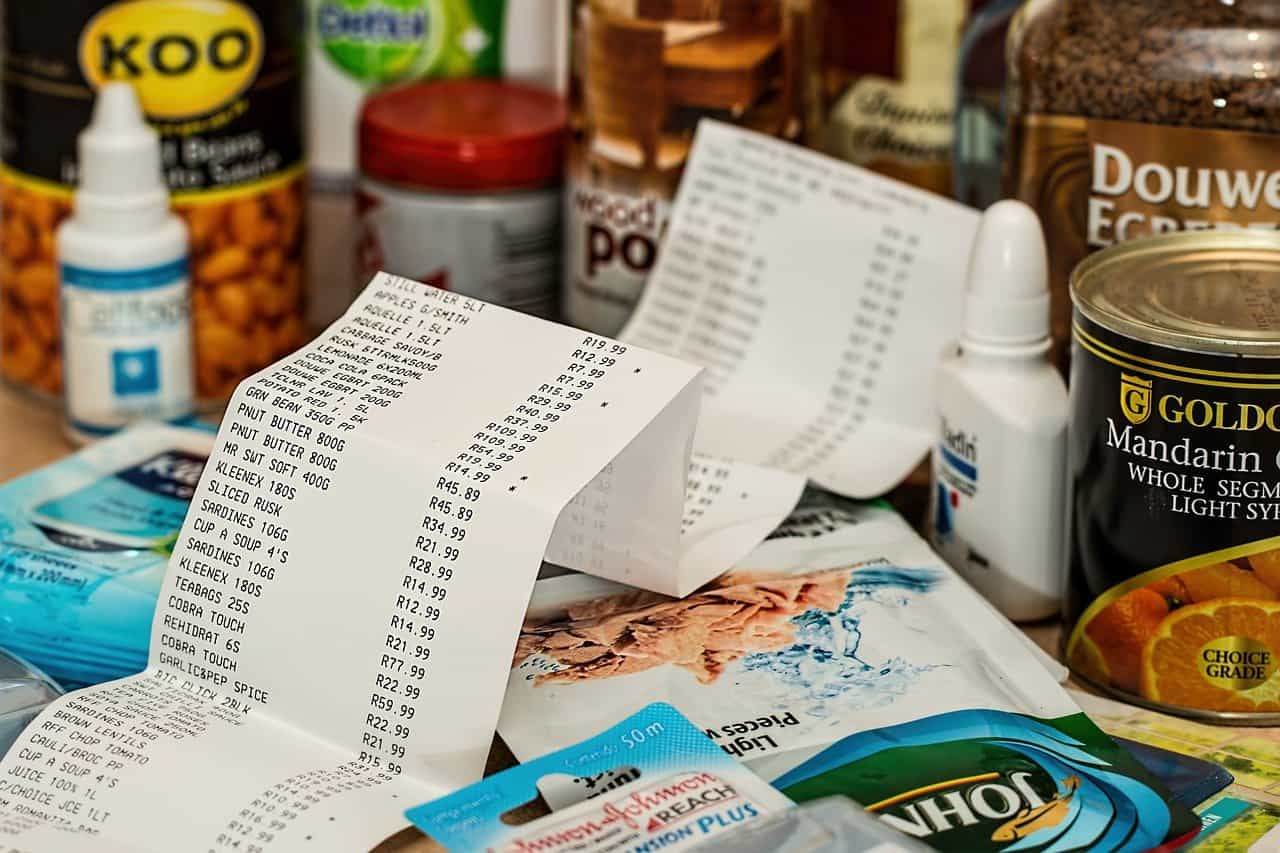 Main Differences Between Boxed vs Sam's Club 
Boxed

offers online shopping, whereas

Sam's Club

offers online and in-store shopping 

Boxed

offers great membership perks, whereas

Sam's Club

is usually cheaper by item 

Boxed

offers a good range of home products, whereas the overall grocery selection at

Sam's Club

is a bit stronger
Bottom Line Up Front Summary: There's no getting around it: grocery prices have soured, and so has the overall cost of living. I love finding ways to save money- and wise wholesale shopping through a company like Boxed or Sam's Club is just one way to do that. Both offer online shopping and a range of grocery, personal care, and pantry staples. But in my opinion, Sam's Club is the better choice.
Sam's Club offers both in-store and online shopping, has just as good of a selection as Boxed, and has fewer serious customer service complaints. I also like the perks the membership offers- for a fairly reasonable price. And since their inventory changes, you'll always find something to fill your cart with (but still be able to fill up on staples). 
The Truth: Boxed vs Sam's Club, Compared 
I'm guessing that you've at least heard of one- or even both of these companies. But having a big name doesn't always mean it's the best deal. I have very compelled the research both companies to find you the best value of service and deals possible. Here's the truth about what I uncovered- and which company I recommend more. 
Company Mission & History
There's no doubt that Sam's Club has been serving customers for longer than Boxed- but the details matter. The companies' missions and unique history tell me a little bit about their priorities, expertise, and what I can expect when shopping from either. 
Boxed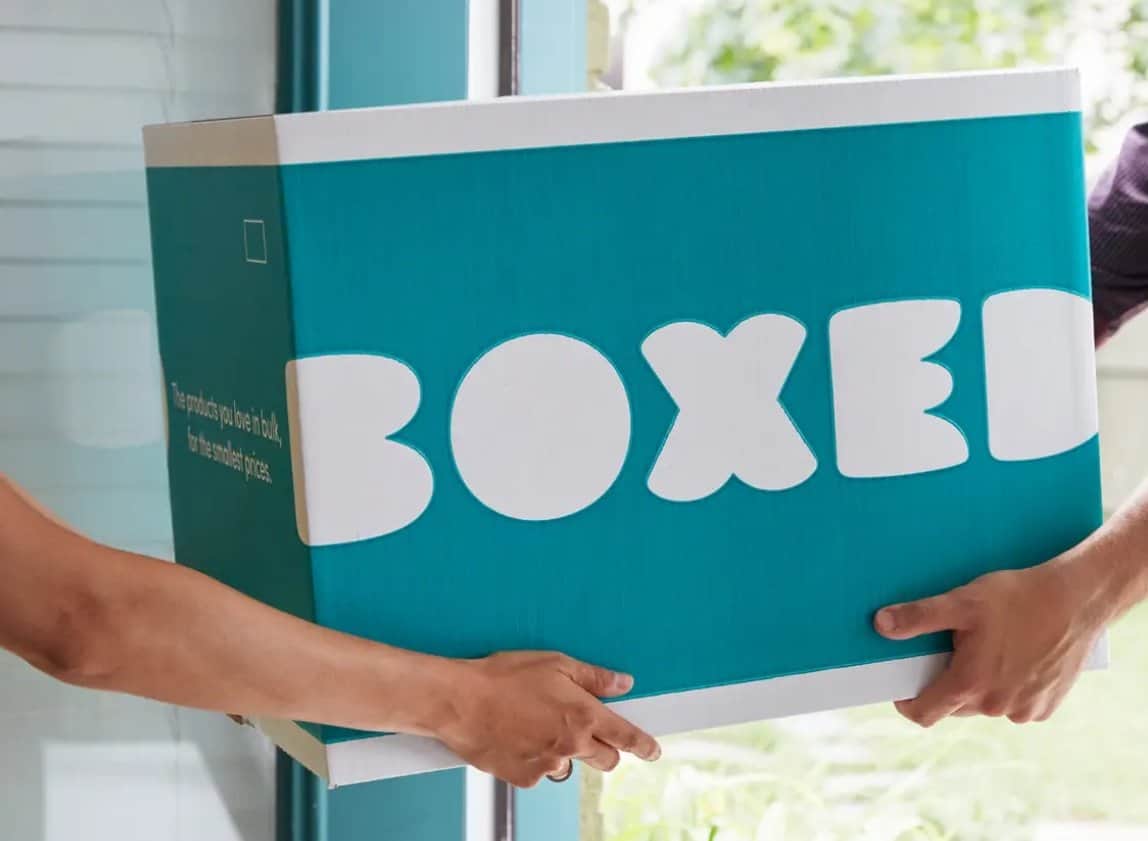 Boxed began serving customers around 2013. What started as a smaller company servicing just New Jersey, New York City and Boston has since expanded. As an online-only wholesale company, Boxed relies on fulfillment centers across the country to service almost everywhere in the United States. They market themselves as a place to buy products without a membership- but that's not entirely true, or unique. 
Sam's Club
Sam's Club, the main competitor to Costco, has been a staple for wholesale and bulk groceries for a while. Named after Walmart's founder, it started up in the early 1980s. While they focus on their physical store locations (in all states but: Massachusetts, Alaska, Rhode Island, Oregon, Washington, and Vermont), they've also kept competitive by offering online shopping and delivery. 
Verdict: Sam's Club
There aren't any red flags about Boxed, but I have to give a slight edge to Sam's Club. I like the option of online and in-store shopping, the added years of expertise, and their overall business model.
Memberships: Useful or a Waste of Money?
Both Boxed and Sam's Club offer memberships and member perks. While I love ways to save money, I'm always cautious- because such memberships aren't always a great deal for everyone. Here are the details, and how Boxed vs Sam's Club compares. 
Boxed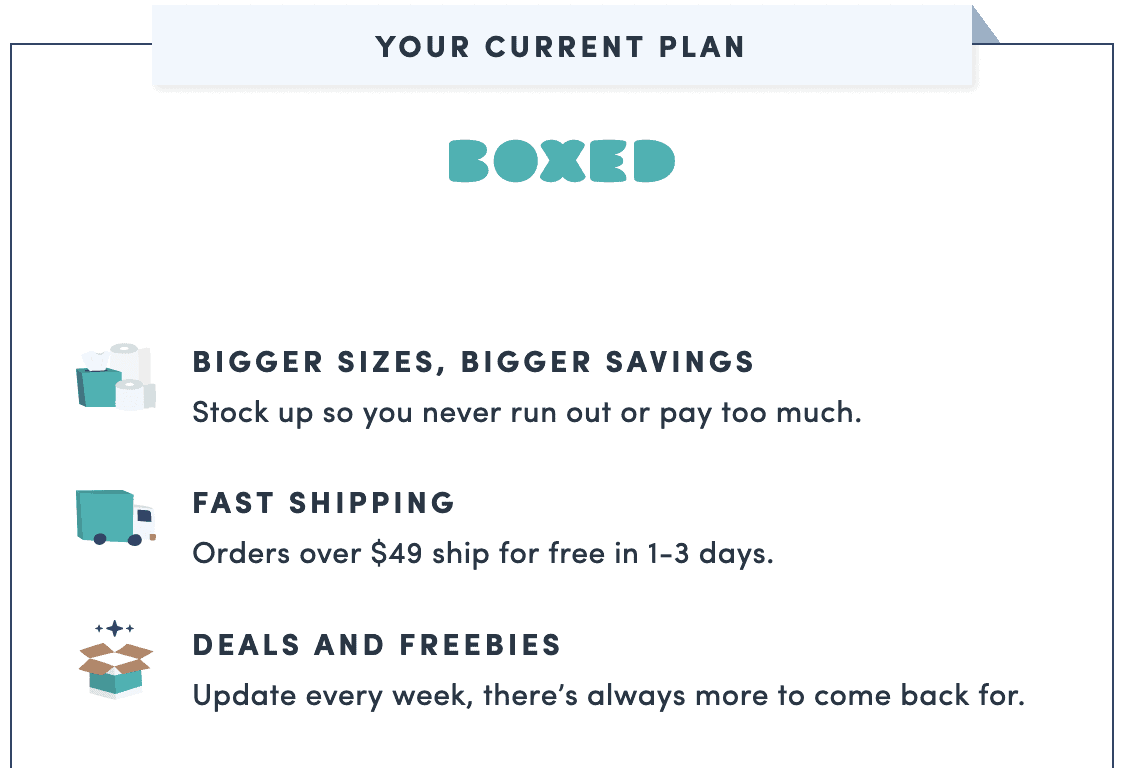 Boxed offers two options: the full Boxed Up membership, and the option to subscribe and save percent on specific items. In this way, it's clear to me that Boxed is following Amazon's model. You don't need the membership, but for most people, it'll be worthwhile. That's because the Boxed Up membership, at $49 a year, gives you 3 percent cash back,  free priority shipping, discounts, free items, and oddly hotel deals. In my opinion, if you plan to buy several times, upgrading is worthwhile. 
Sam's Club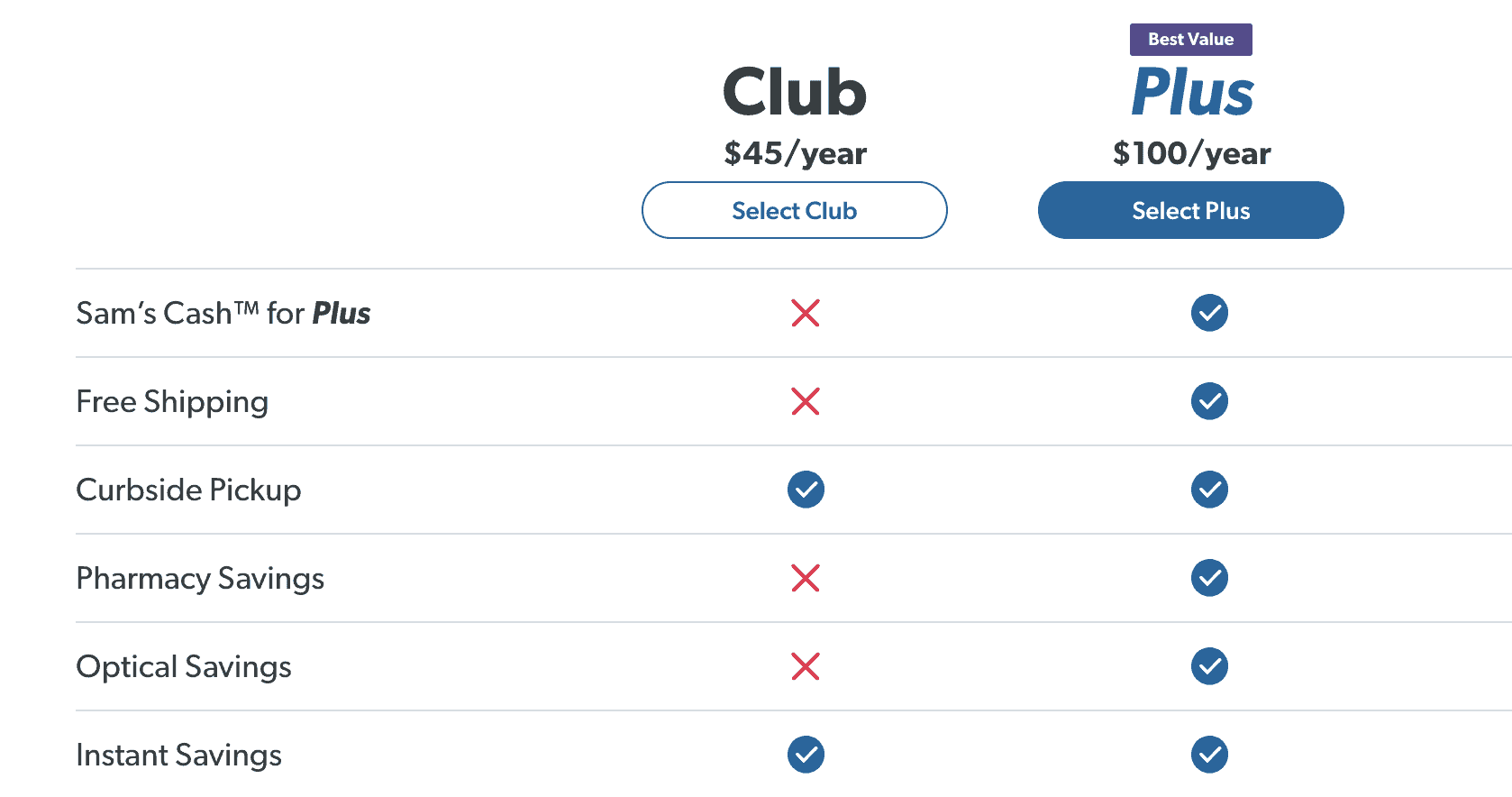 There's good and bad news about Sam's Club memberships. On the plus side, you don't have to have a membership for online shopping. On the other hand, you can't shop in stores without one, and you'll be charged an extra 10 percent on every order. In other words: a Sam's Club membership is a necessity in my opinion if you want to save money. They offer two plans: the Club Plan and the Plus Plan. 
The Club Plan costs $45/ year and provides curbside pickup, gas savings, and options to visit the tire center. Unfortunately, it's only with the Plus Plan ($100 a year) that you get the best perks, including free shipping, pharmacy savings, optical savings, and Sam's cash rewards. All told, the membership isn't that expensive compared with competitors- and is cheaper than some, like Costco. But it's a shame that the Club Plan doesn't at least include the free shipping. 
Verdict: Boxed
Boxed offers a better value for its membership options. For just $5 more than the basic Sam's Club plans, you get priority shipping and more savings options- unless you're relying on savings for specialty departments. 
Shopping Options
Online or in stores- everyone is going to have a different preference. But those aren't the only details I'm interested in. When I'm shopping online- especially for bulk groceries- I want the experience to be streamlined, organized, and user-friendly. Luckily, both Sam's Club and Boxed have something to offer in this category. 
Boxed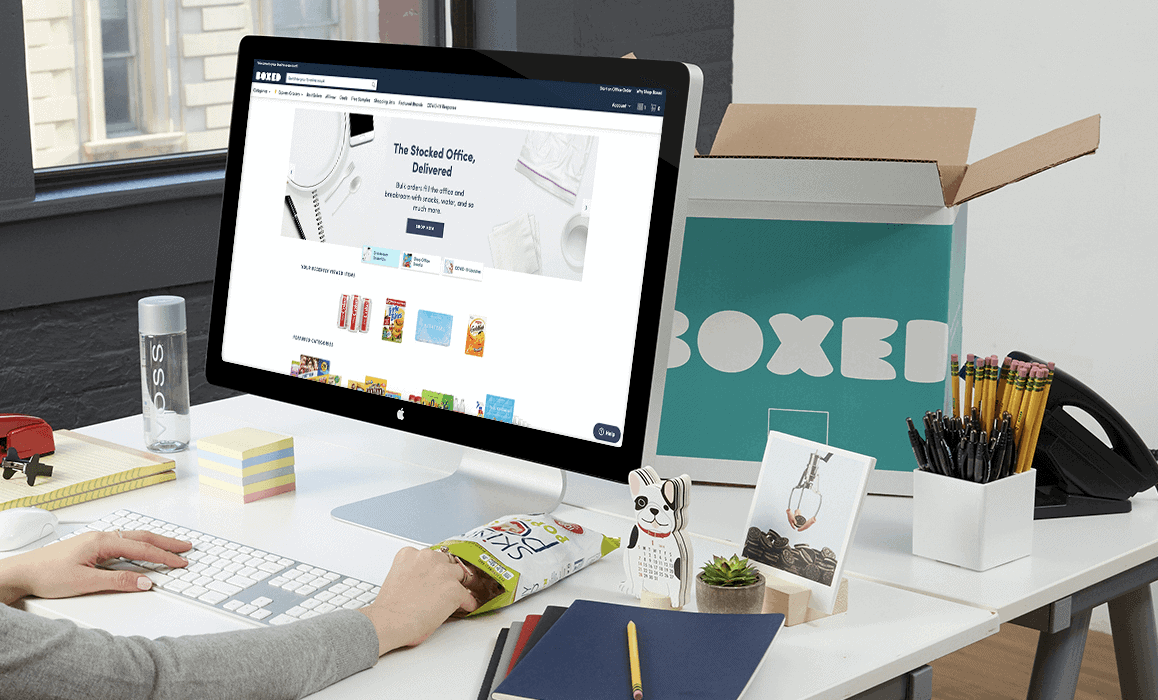 Boxed is online only- and for some people, that's great. There's something to be said for the convenience of selecting bulk grocery items at your fingertips. They make it pretty easy to find what you need, with clear categories and filters to narrow down your choices.
The one thing I don't love is the pop-ups- the ones you'll be greeted with when you start shopping. I understand needing your email and personal information when you order, but it'd be nice if it was easier to casual browse and peruse pricing and options. 
Sam's Club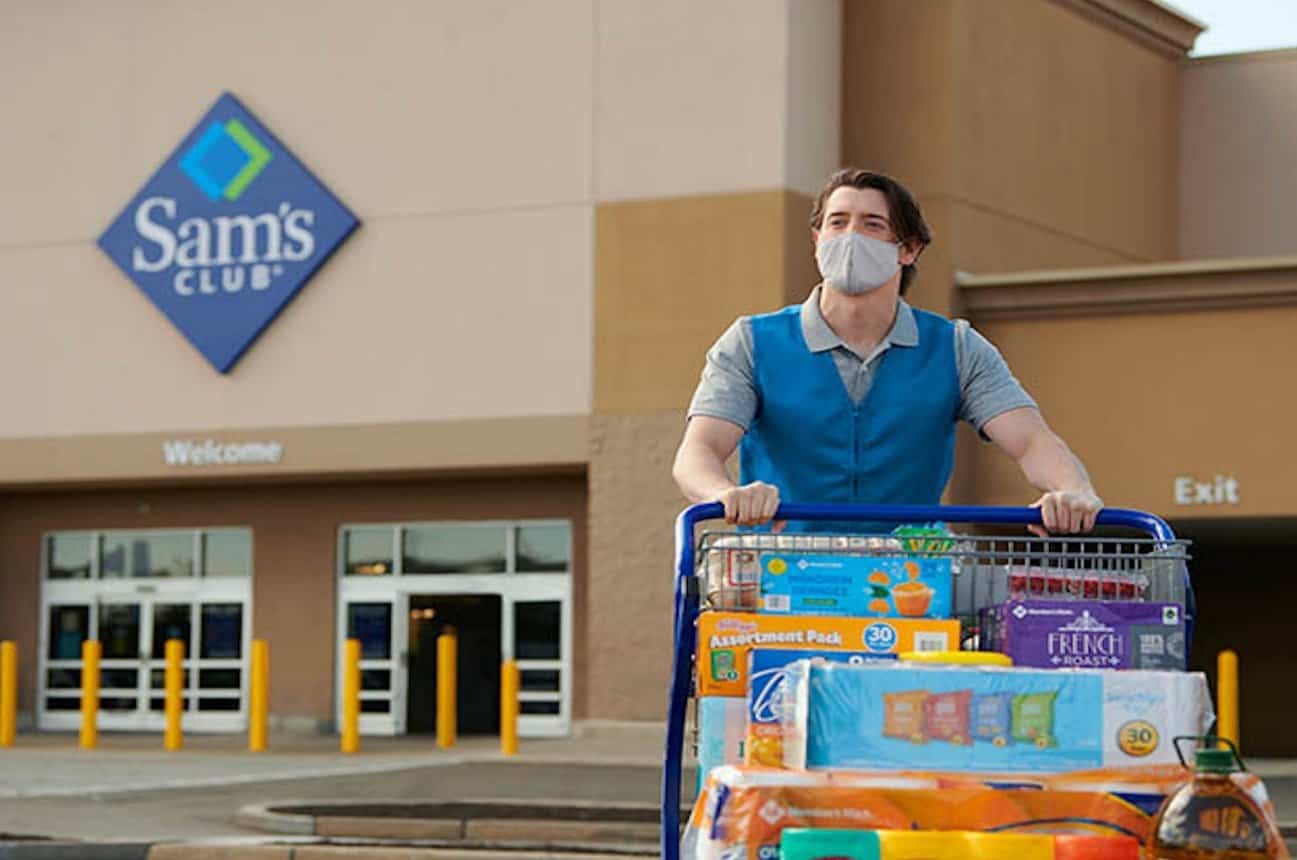 Sam's Club offers both in-store and online shopping (assuming you're at least a Club Member). That gives you some flexibility for both convenience and a more personalized experience. I find the website is pretty easy to navigate, with fewer pop-ups and clear categories for everything- grocery included. They have themed brands and weekly specials, but it doesn't feel too distracting or intrusive if you already know what you're looking for. 
Verdict: Sam's Club
I prefer having the option of both online and in-store shopping- and while it's not made or break for many, there's something to be said to having access to customer service, too- that isn't over the phone or via email. The other reason I prefer the general experience at Sam's Club over Boxed is that their website is a little more user-friendly. 
Wholesale Catalog
Of course, I- and probably you too- was most curious about how different the product offerings would be for Boxed vs Sam's Club. They were more similar than I expected, but there are also some key differences, depending on what bulk groceries you're looking for. 
Boxed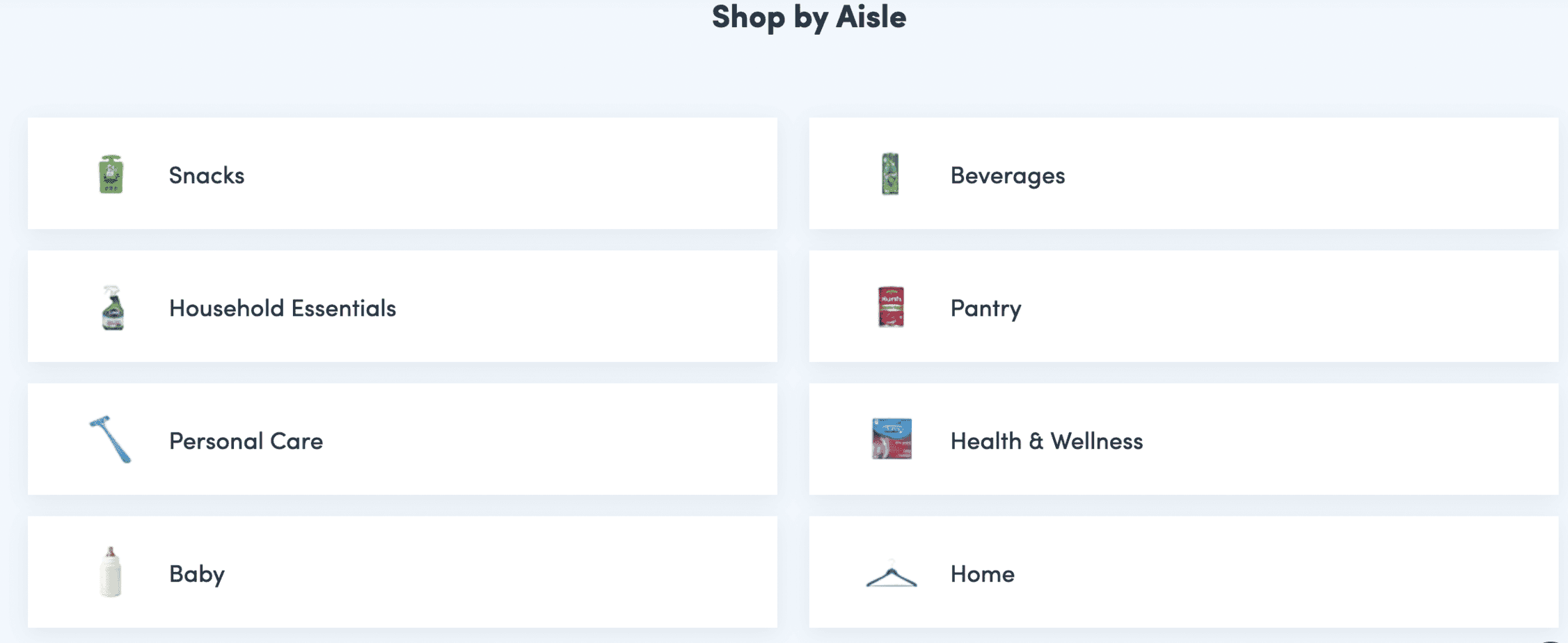 I can't complain about the variety of products you can buy from Boxed. You'll find frozen desserts and meats, condiments, soups, boxed products, snacks, and also an array of fresh foods. Plus there are departments for health products- so you can get most of your conventional shopping done in one virtual trip. 
Sam's Club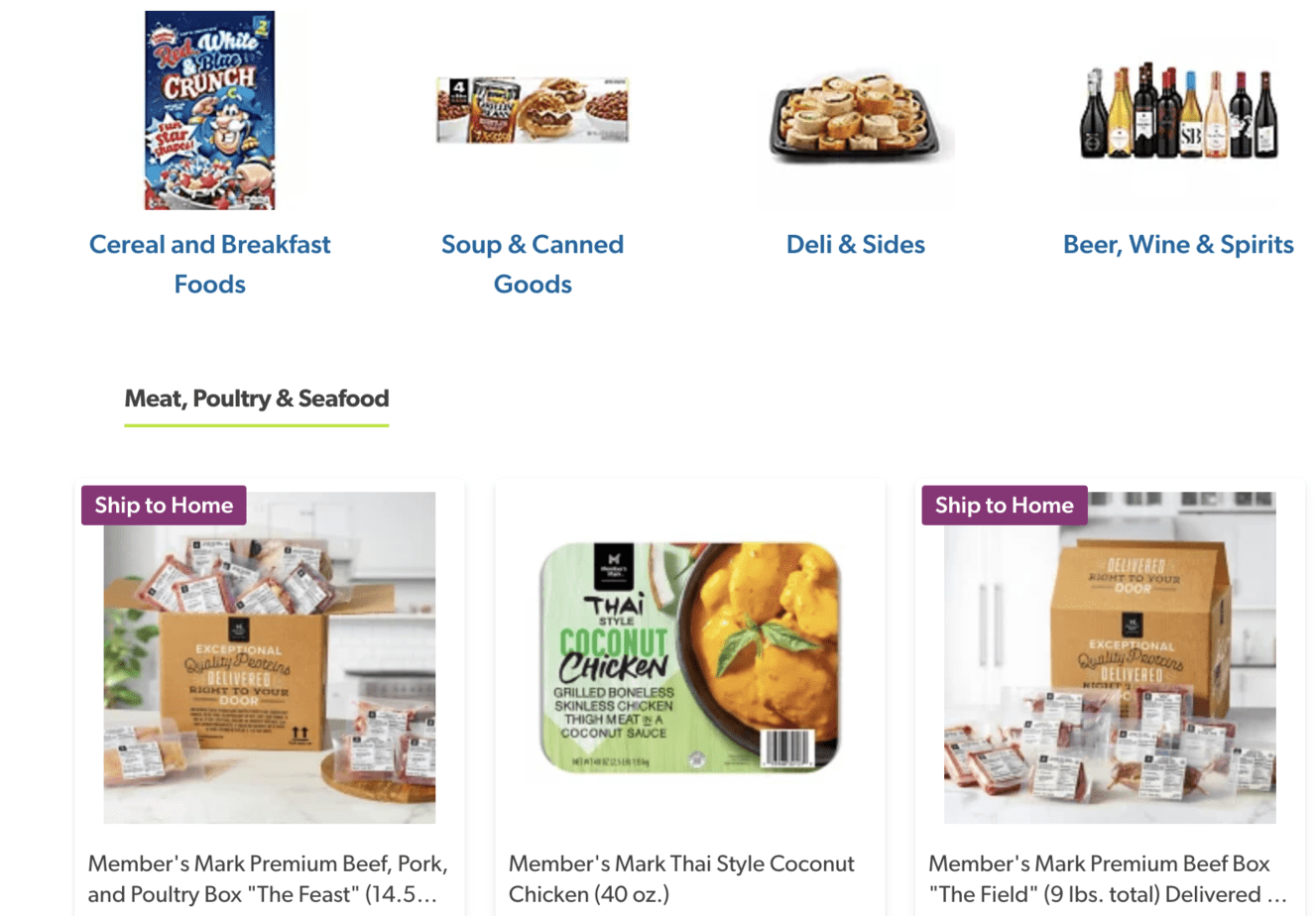 Just like Boxed, Sam's Club has a great variety of products, so long as organic or vegan, or other specialty products aren't your main focus. The categories are more or less the same as Boxed, with options for fresh and frozen foods, boxed foods, and canned foods. You'll recognize most brands, too. 
Verdict: Draw
I don't see a clear advantage for the actual bulk grocery products that Sam's Club or Boxed sells. If anything, I'd say that Sam's Club has a few more name-brand products, but Boxed may have a slightly more expansive catalog of specialties like desserts. However, Sam's Club does carry more natural brands- like Kodiak- and they carry keto-friendly options. 
Pricing 
Aside from convenience, one of the main reasons to buy wholesale is to cut costs. It was an important strategy when I was working in catering, but it's also smart for families and anyone like me who has staples they go to over and over again. So is Boxed or Sam's Club the better place to save money? That depends. 
Boxed

Boxed has fair wholesale prices, though not as cheap as some, like Costco. As far as savings, make the most of your membership, and the sales they occasionally have. Boxed will save you- for the most part- over a typical grocery store. 
Sam's Club
Like Boxed, some things are better than others to buy at Sam's Club for the best savings. Their snack foods, regular meat and dairy, and pantry staples are usually good buys, but some of their other products- like cereal and boxed mixes- are a little more expensive. 
Verdict: Boxed
While you can save money from both Sam's Club and Boxed, Boxed is just a little cheaper in most categories. However, if you shop wisely at Sam's Club, you can still get some great savings. 
Overall Experience  
For overall experience, I focused on: product quality, product selection, pricing, but especially customer reviews, customer service, and business reputation. While both Boxed and Sam's Club could take steps to improve their reputation, I do have a clear preference for one company over the other. 
Boxed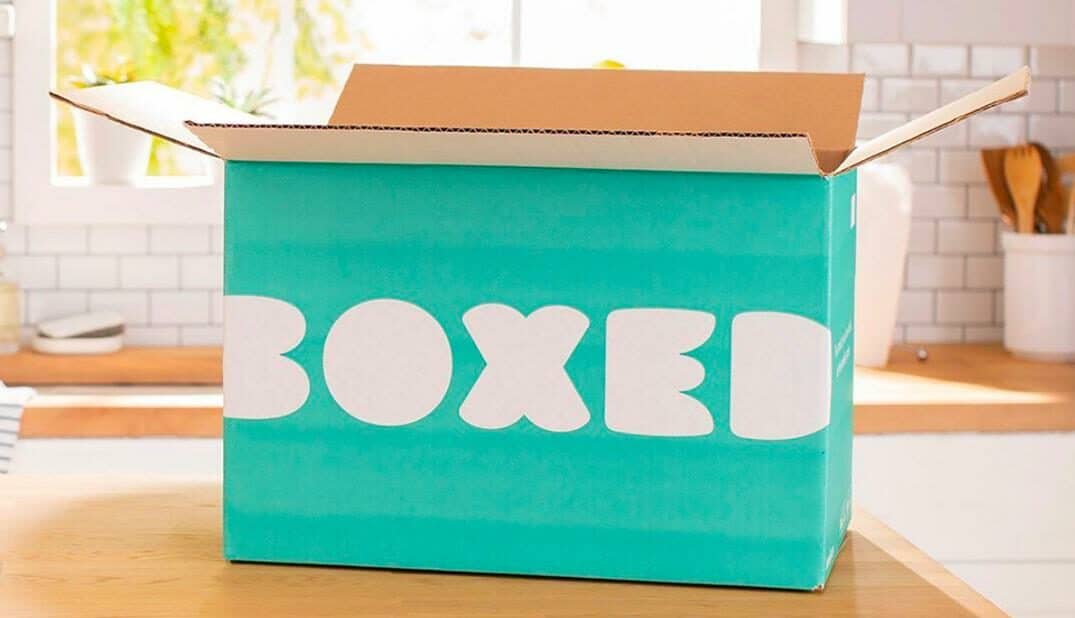 While I like some things that Boxed has to offer, the overall experience disappoints me. First, Boxed is one of the few wholesale bulk grocery stores that have a Failing rating according to the Better Business Bureau. Problems with customer service and damaged packaging have marred customer satisfaction, and many find it hard to cancel memberships.
It's worth noting that the reviews are split: there are customers that like Boxed's overall value, but there's nothing special about Boxed products or savings that you couldn't find elsewhere. 
Sam's Club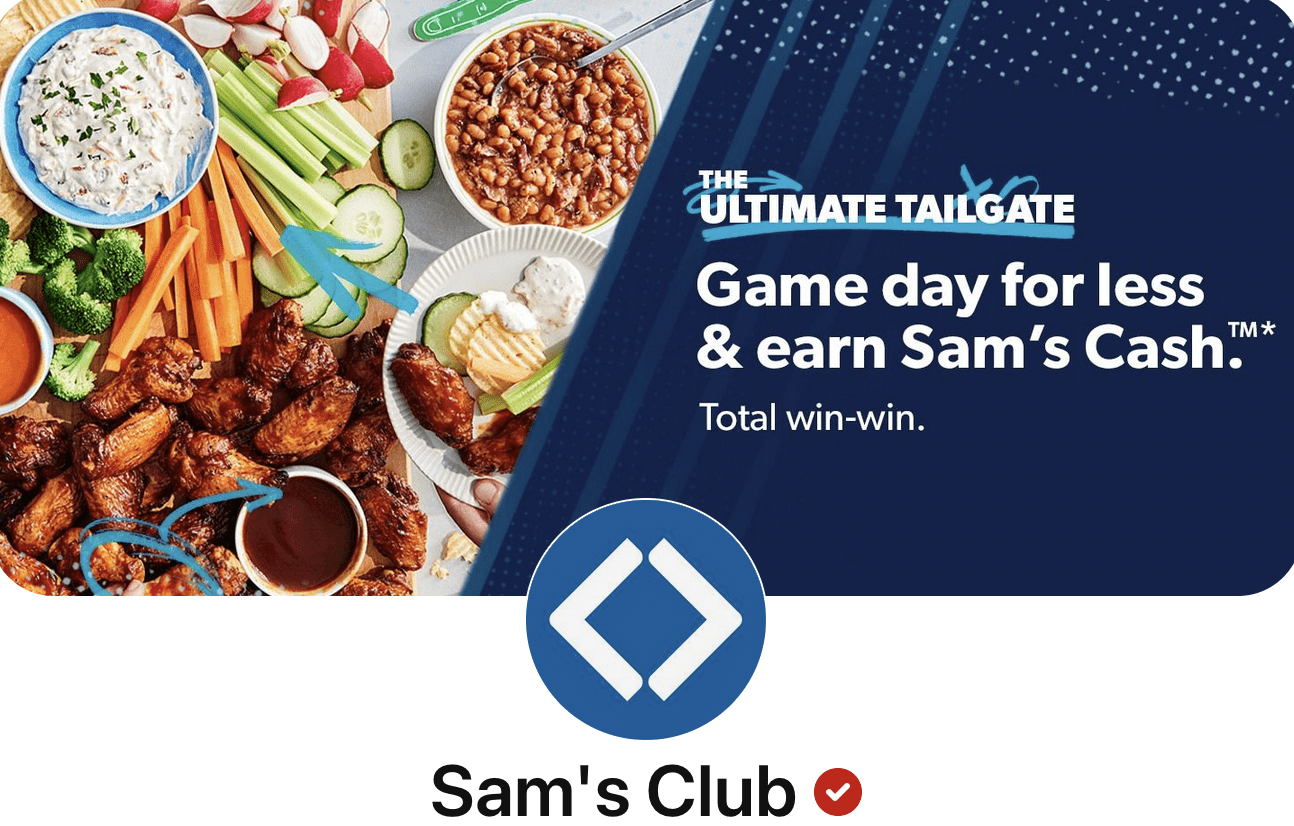 Sam's Club certainly doesn't have a perfect experience, with a B minus review on BBB and very mixed reviews. On one hand, customers love the value of some of the products. On the other hand, many are not pleased with customer service. The good news is that most of the complaints are about Sam's Club electronics- not its groceries. 
Verdict: Sam's Club
Do I want Sam's Club to improve some things? Absolutely. But if compare the two, the average customer is going to get a lot more out of their experience from Sam's Club vs Boxed. Plus, with many complaints about electronics, you can skip the electronics department and simply shop for your groceries with Sam's Club. 
Frequently Asked Questions
Question: Which is better: Costco or Sam's Club?
Answer: Costco and Sam's Club are two of the biggest names for wholesale products and bulk groceries. It's easy to see why: both offer competitive prices, member perks, and in-store and online shopping. Costco's is a little more expensive than Sam's Club but has the advantage of an organic and natural selection.
Sam's Club is a bit more affordable and has a nice selection of everyday staples. Both have fairly mixed reviews about customer service. Sam's Club is a little bit better for everyday selection, but Costco may be a good option for someone looking for more unique products. 
Question: Can you use your Sam's card at Costco?
Answer: The main purpose of Sam's Card is the membership benefits it affords shoppers both online and offline. While it is a Mastercard, you can't use it anywhere. For example, it won't work at Costco. Not only is it not a Costco card, but it's also not a Visa card- the form of payment Costco accepts. So if you sign up for Sam's Card, plan to limit its use to Sam's Club. Fully inspect Sam's Club benefits and selections before signing up for a card.
Question: How much does Boxed Up cost?
Answer: Boxed Up is Boxed.com's membership plan. Though it's optional, the plan costs $49.00 a year and carries some interesting perks. Boxed Up offers free priority shipping, a 3 percent cashback bonus every year, early access to special sales, some free products, and even hotel details. You can cancel your membership anytime- but keep in mind that there isn't an offer if you pay ahead.
The other issue is customer service isn't the greatest with Boxed, so you'll want to seriously consider the company before signing up for this plan. Nonetheless, it's a good value for the perks you get- and you're paying a fraction of the price as you would for the same perks at Costco. 
Question: How does Boxed make money?
Answer: Boxed makes money in a few ways. For one, they may save money on unused awards or memberships. For another, they make money through service fees (though these fees aren't immediately apparent to customers). Like most delivery or online shopping, you may pay slightly more for the same product online as you would in-store.
Bulk products are cheaper for the customer, but also cheaper for companies to purchase- due to the lower unit price. Finally, they select a mix of higher and lower profit products to offset any losses they may have from lower margins. 
Final Verdict: Give Sam's Club a Try
Sam's Club doesn't have an ideal record of online customer service- but I still think it's the stronger option if you're interested in wholesale and discount grocery shopping. While Boxed offers generous perks with its Boxed Up membership plan, there are several reasons why I'd select Sam's Club instead.
Sam's Club, in my opinion, has just as good or better of a variety of products, with the added advantage of in-store shopping and multiple shipping options. It's a more experienced company with less substantial serious complaints and has just as much to offer as Boxed.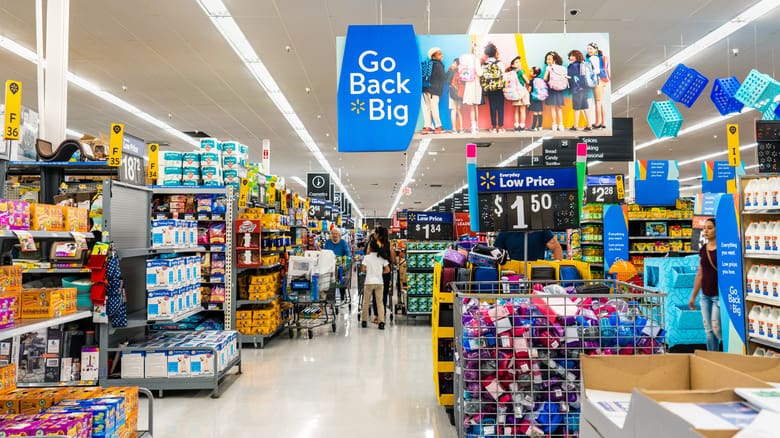 Final Recommendations/ Alternatives to Try
If you don't think that Boxed or Sam's Club is the best option for you, the good news is that there are many alternatives to try. If you're trying to find pantry staples or mainstay groceries at wholesale prices, I recommend giving one of these options a try:
Costco Online/ In Stores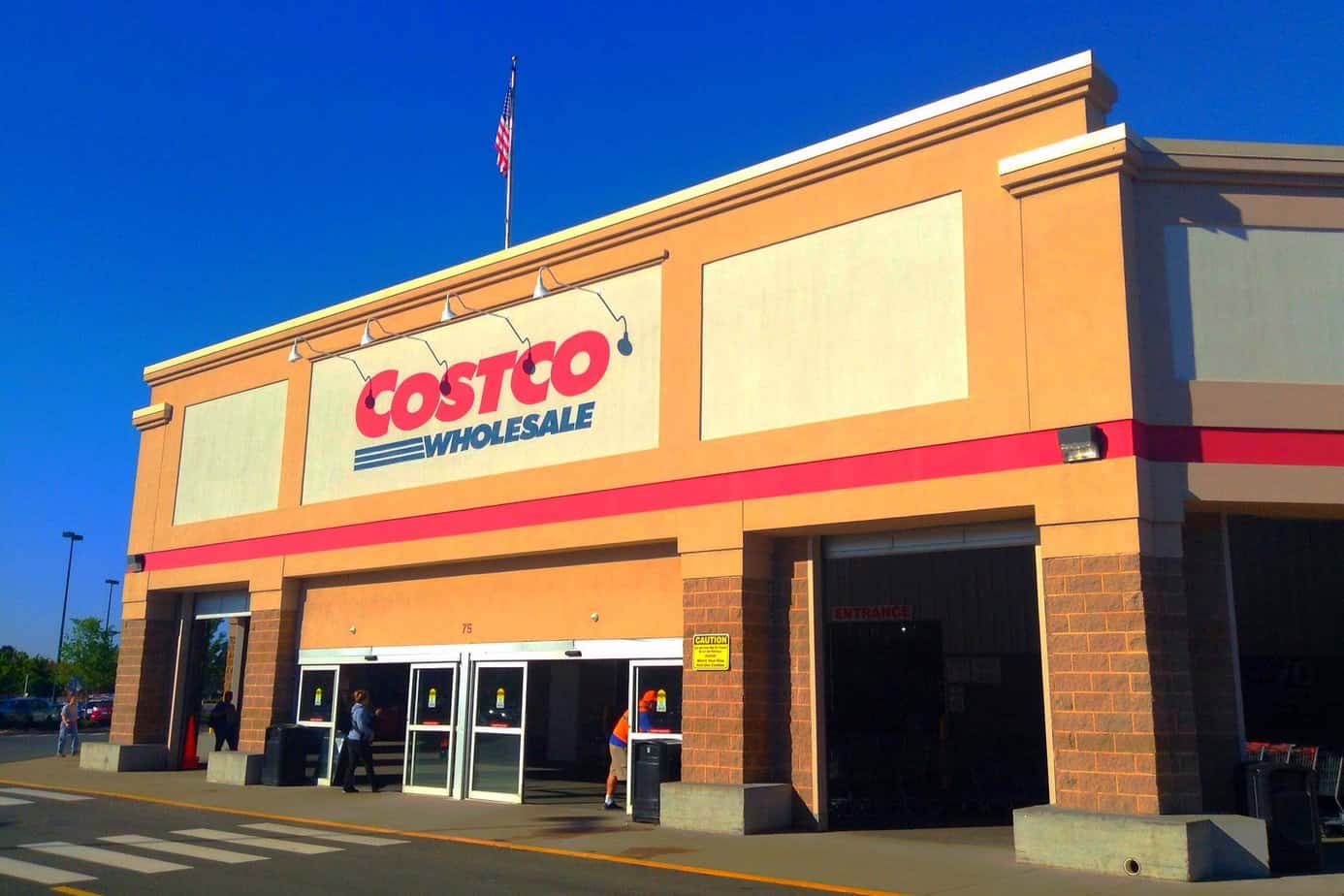 Costco is a clear competitor to Sam's Club, for good reason. Costco offers a wide variety of products wholesale- from pantry staples to frozen and refrigerated foods. If you want organic or natural meat or seafood at a fair price, it's also a good option. I'm a big fan of their shrimp cocktail for parties, and it's not a bad place for bakery items, like sheet cakes. Shop Costco Online Here.
Essential Organics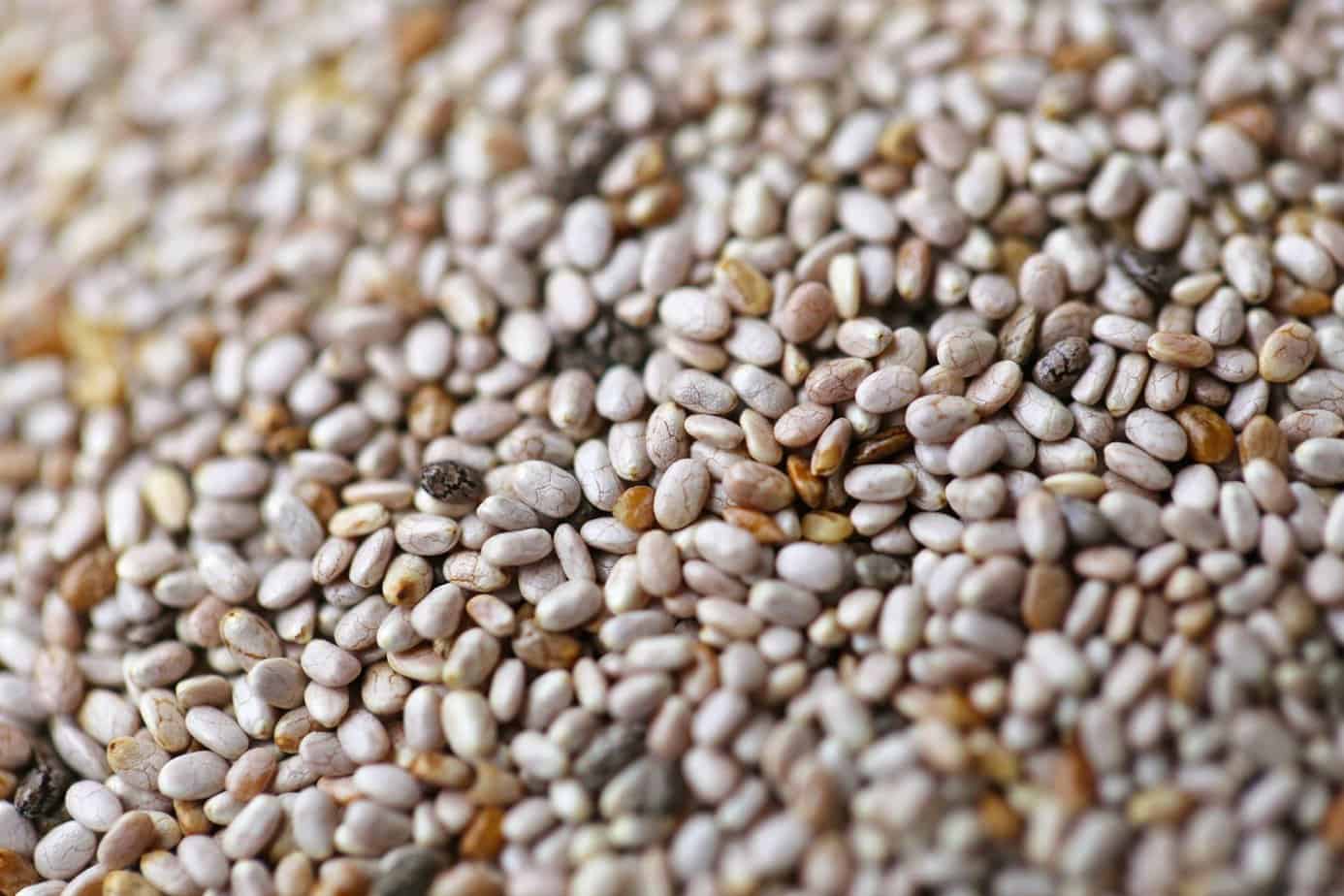 I love natural foods- and unique products. The problem? They were pretty expensive. That's why stocking up on shelf-stable products, I think, is a smart way to save. Essential Organics sells must-haves, all organic, like nuts, seeds, legumes, grains, dried fruit, tea, herbs, and more. No, it's not super cheap- but it's a great selection of goods that you're unlikely to find at your average local grocery store. Shop Here.
Walmart Wholesale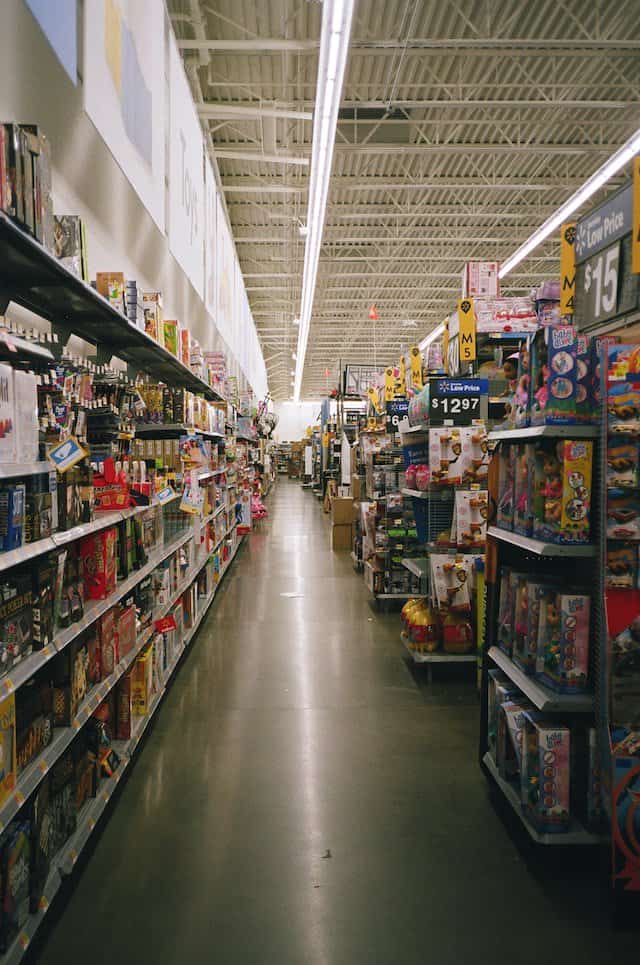 Walmart is a no-brainer for families wanting to save money- but did you know that you can purchase bulk and wholesale groceries online? This is a good place to stock up on pantry favorites like peanut butter, soup, seasonings, boxed dinners, cake and bread mixes, and more.
Pricing is transparent, and you can also sign up for Walmart Plus if you want free shipping and other perks. Of course, Walmart stores are nationwide and international- which is both a plus and drawback for customer service. Shop Walmart Bulk Here.
Recommended Reads: