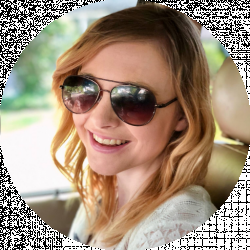 Latest posts by Erin Jamieson
(see all)
One of my favorite and first memories with bulk groceries is shopping with my Nana and Papa at Costco. At a time before anyone else in my family was interested in bulk groceries, I was fascinated by the scope of things you could buy.
The cheap prices on everything from shrimp cocktails (one of my favorites) to the vast array of cooking supplies and more made it an eye-opening experience.
Years later, more grocery stores allow you to buy in bulk. But you don't even need one in your immediate area or zip code. Especially after 2020, these online businesses are getting more attention forever, and for good reason.
It's been stressful seeing grocery prices rise- something I notice at my local Kroger's and specialty stores like Whole Foods. But while buying in bulk is sometimes cheaper, I also want to make sure you don't waste your money.
To get you the best services and deals, I researched some of the most popular bulk grocery stores offering home delivery.
TL;DR: I prefer the value and variety of Sam's Club here as my top pick.
Read on for my top picks, and why where I'd buy doesn't include every name that you might have come across.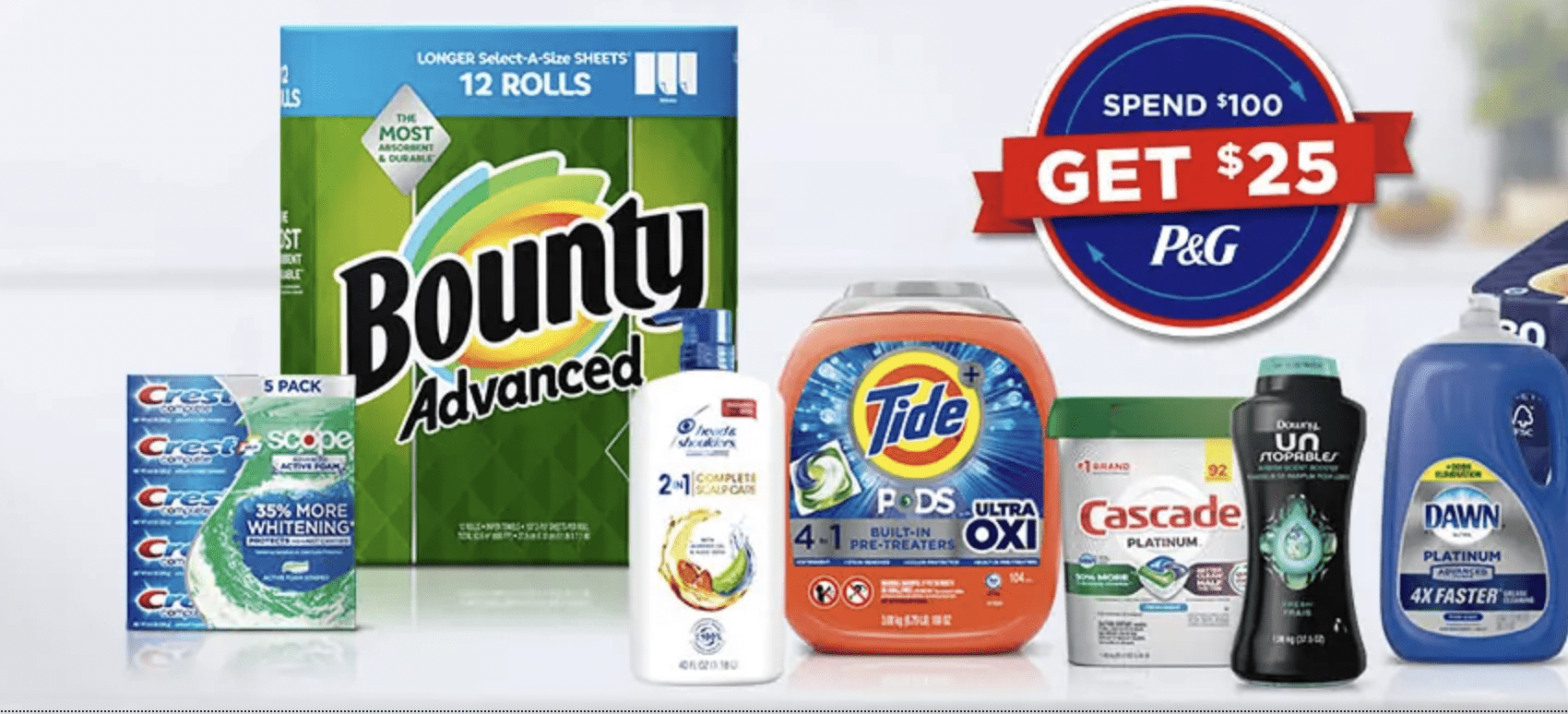 Bottom Line Up Front Summary
You no longer need to drive to a wholesale store to buy groceries in bulk. There are more companies than ever offering online grocery delivery and shopping- all with the opportunity to save on bulk items. The problem? Not all of these companies offer the same selection or customer service. I've compared different ways to shop for secure, safe, and reputable customer service.
If I had to recommend just one place to buy bulk groceries online, it would be Sam's Club. Sam's Club is a well-known company that has been a staple for bulk foods for a while. Like Costco, they offer a range of bulk buying options. But there's a bit more overall variety- whether you're looking for meat and seafood or pantry staples. The prices are fair, and they service most areas. For the best (general) bulk pricing, I'd consider BJs Club as close runner up.
My Top Picks
My Selection Critieria
Before we dive into my review of some of the best places to shop online for bulk groceries, I need to explain my selection criteria.
Feel free to skip to the next section if you're in a hurry- but I put a lot of thought into where I'd recommend it. Why? Because we all need groceries, and we need reliable service with fair prices.
While there are many companies to choose from, I narrowed my picks to this shortlist by applying some fairly selective criteria.
Grocery Selection
First things first: I selected companies that offered a generous and fairly consistent selection of grocery store items. While I include stores with specialties (such as natural foods) my goal was to mostly recommend companies that supply staples for everyday customers and families.
That meant including options from pantry staples to proteins and more. I considered brands offered, price, availability, and overall variety for different needs. Consistency, quality, and affordability are hard marks to meet- but I did my best to balance out all of these needs.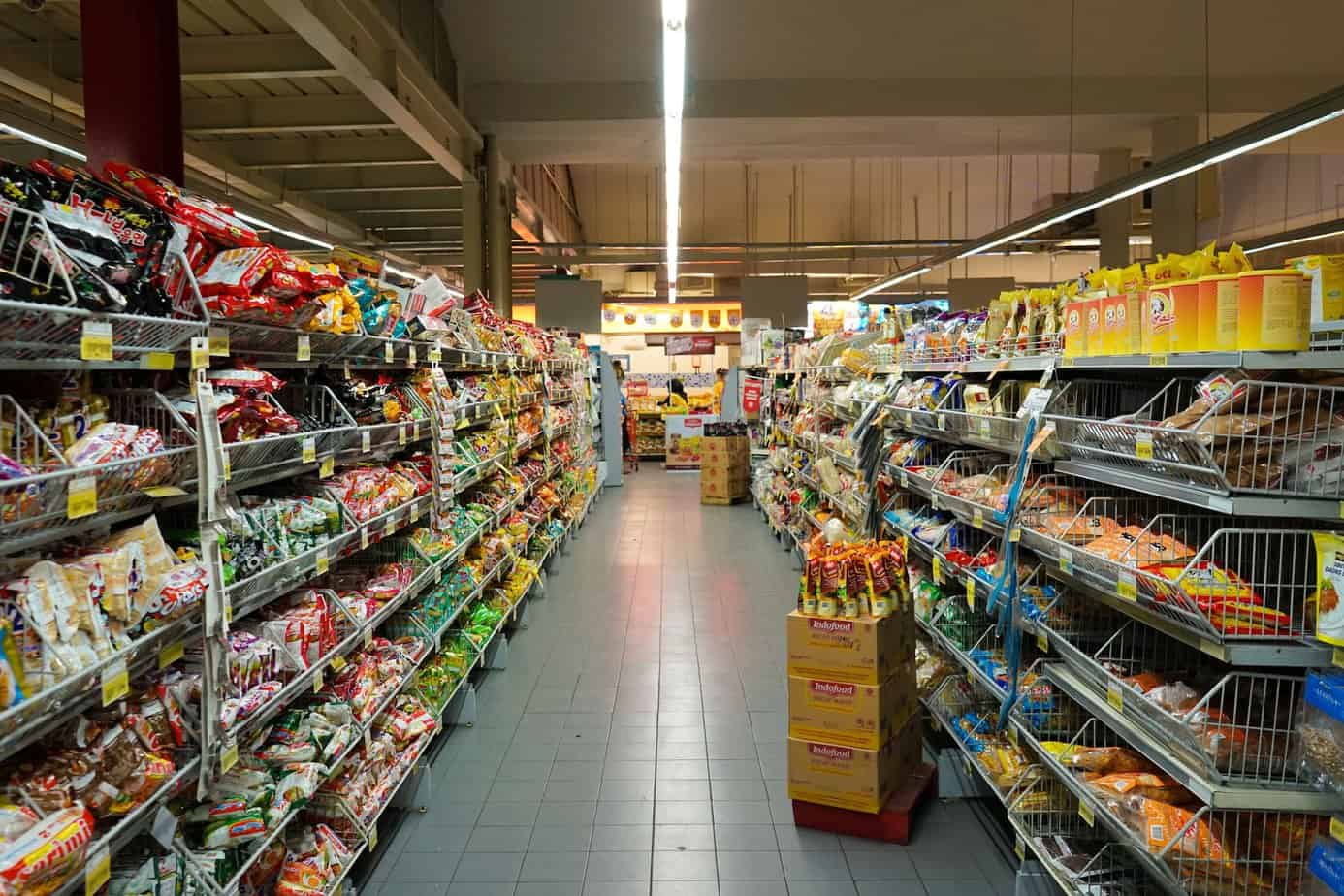 Bulk Buying Options
Of course, to include any stores on this list, they had to have at least a reasonable selection of bulk food buying options. That includes ways to stock up on staples- or at very least options for larger packages that may be challenging to find during a regular in-person grocery store trip! That's why something like Thrive Market doesn't quite make this list: while it's a go-to for natural foods online, they don't offer advantages for bulk buying.
Delivery Terms
If you're ordering groceries online of any kind, delivery details are oh-so-important and often overlooked. I investigated how groceries are delivered, including fees, delays, or other little details that make a big difference. I also checked reviews to see if the company lived up to its delivery standards.
Unique Value
To make this list, each company offered something different: whether that's unique prices, higher quality brands, unique brands, foods for catering, food for pantry stocking, or more. In other words, I wanted my list to showcase the different options for buying bulk online.
Customer Service/ Reputation
This final criterion knocked out several popular bulk grocery delivery companies, including Boxed, BJs Club, and more. I wanted companies that are generally well known, respected, and at least have a reasonable portion of positive reviews. Also taken into consideration: are customer service contact options, refunds, and more. While this doesn't guarantee a seamless experience, it does reduce the likelihood of a poor experience.
Where to Buy Bulk Groceries Online: My Picks
Without further ado, here are the best places to buy bulk groceries online. All of these stores are stores I'd be comfortable shopping with- but all offer something slightly different. From natural foods to pantry staples, these online groceries are worth taking a look at when you don't want to shop in stores.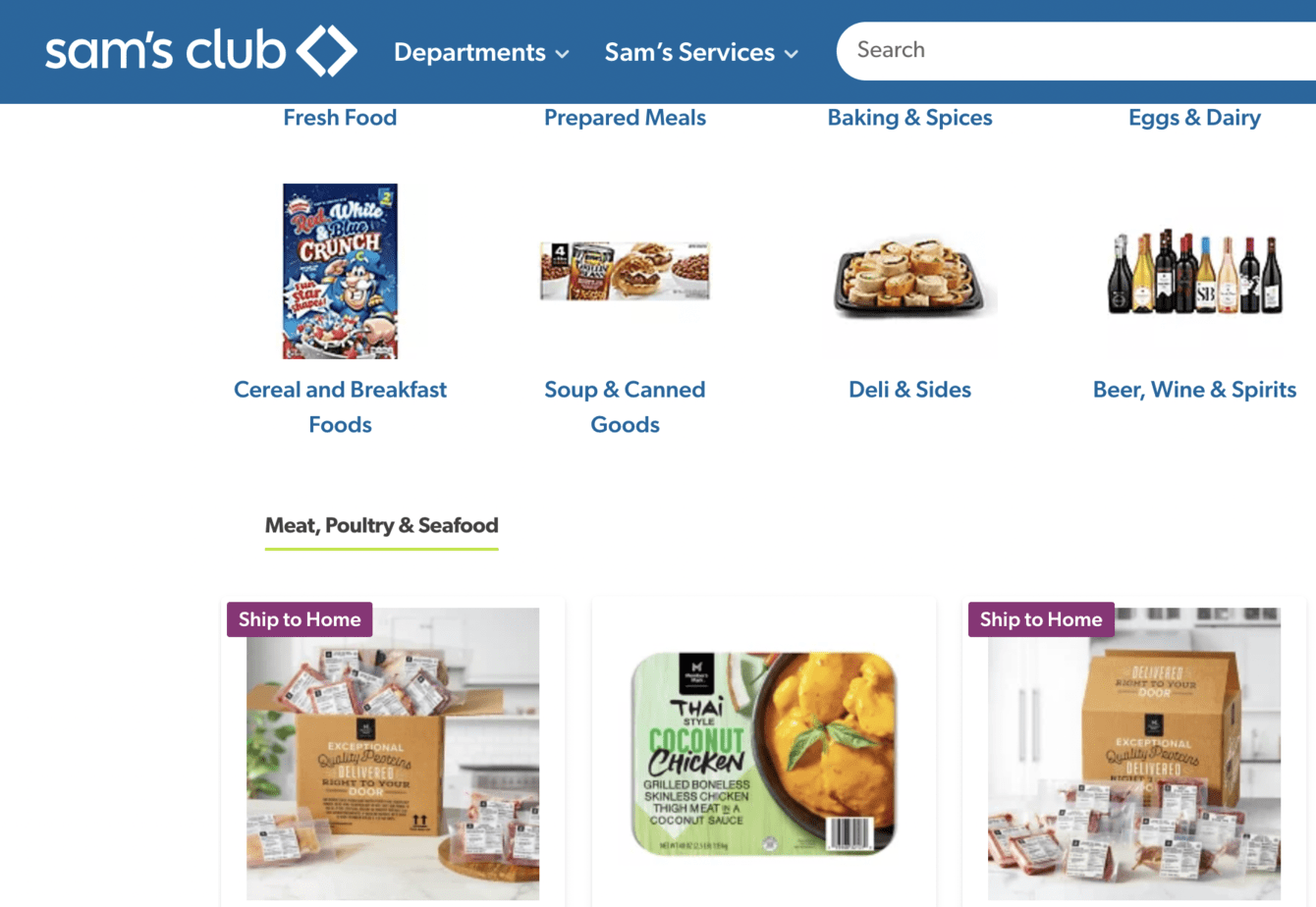 Chances are you've at least heard of Sam's Club- and for good reason. Sam's Club opened its doors in the early 1980s and has expanded to become a well-recognized name- and top competitor to other bulk buying options like Costco. They earn my top spot for best overall variety, with a range of products for busy families.
Their bulk buying shopping online is neatly organized by category and theme- plus you have member perks, daily specials and deals- and the option to shop in-store. It's a great go-to if you're interested in buying in bulk for everything from fresh to frozen to pantry staples. Shop Here. 
Products Offered
Fresh food, frozen foods, coffee and tea, full meals, pantry staples, snacks, candy, beverages, deli products, and even decorations like flowers- while not everything can be bought in bulk, most things can be. Think of it as your regular grocery store, sized up. I should note that they lean more towards conventional products, so it may not be the best place if you're sold on buying organic.
Membership Details
Membership isn't required, but it's worth it. Joining Sam's Club costs $45 a year and cuts out the 10% extra charge on online orders for non-members. You also get perks like free shipping, curbside pickup, and extra savings.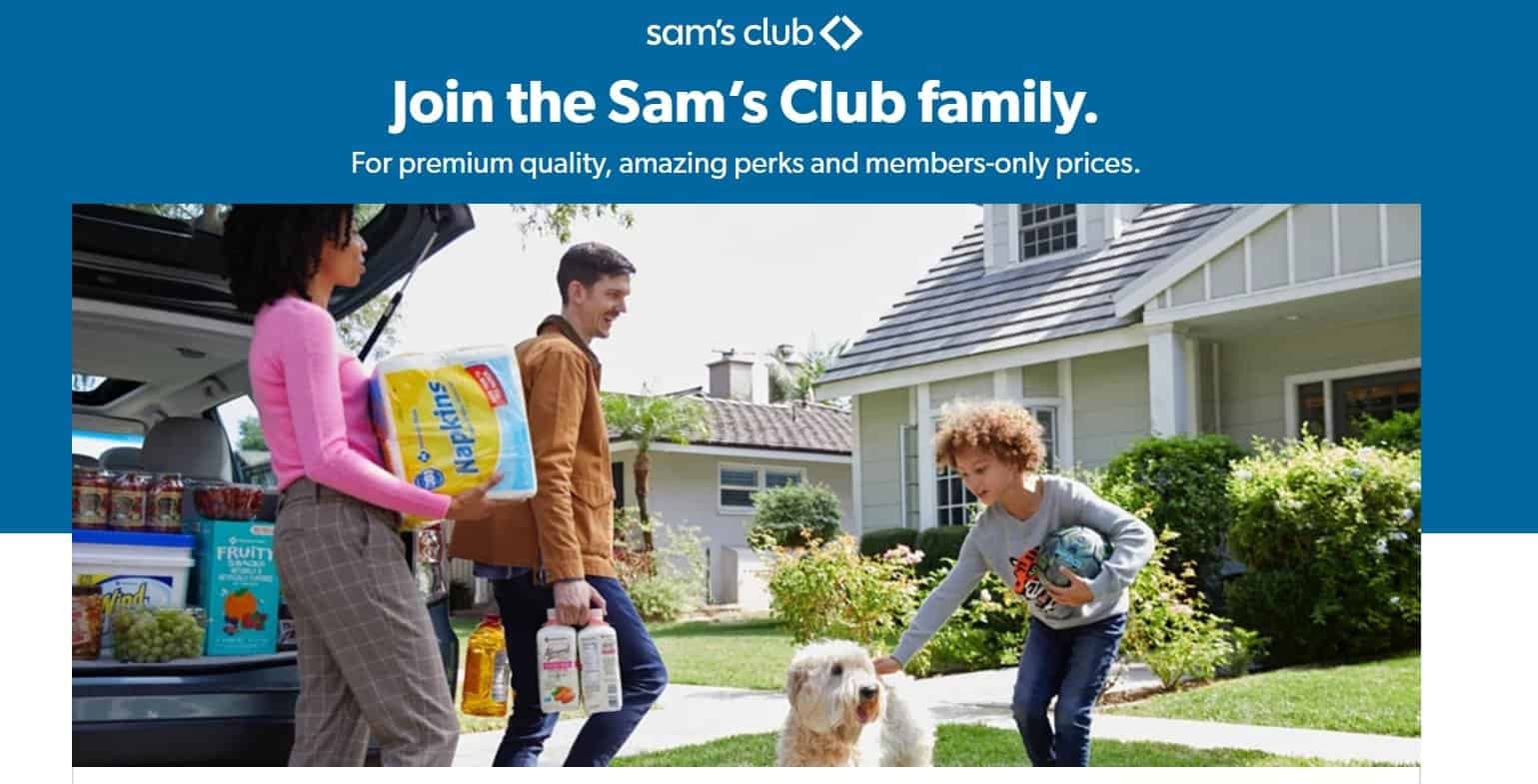 Shipping
Shipping is free for Plus members (the $100 upgraded membership) or free on certain items for Club members. Otherwise, your costs will be calculated based on items and location.
Pros
Excellent Variety

Fair Prices

Organized Shopping

Member Perks
Cons
Doesn't Specialize in Natural/ Organic

Limits to Free Shipping 
BJs Club has a long history in the wholesaling space. Specializing in wholesale, warehouse groceries, and products, BJs got its start as a department store in the mid-1980s.
It's now headquartered in Massachusetts and has 200 physical stores in the United States. It's not as widespread or large as Costco- locations include Connecticut, Delaware, Florida, Georgia,  Maine, Maryland, Massachusetts, Michigan, New Hampshire, New Jersey, New York, North Carolina, South Carolina, Ohio, Pennsylvania, Rhode Island, and Virginia.
Best Wholesale Grocery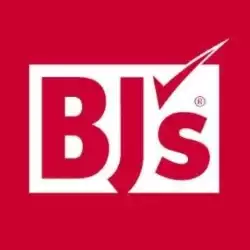 Why Go With BJs?
BJs now offers a seamless online ordering experience, easily making it one of my top options as to order groceries in bulk. Plus, when I need to go in person, that option is still available.
Check Promotional Offers
We earn a commission if you click this link and make a purchase at no additional cost to you.
BJs Club Product Offerings
BJs Club also carries just about all the popular brands you'd want, as well as some lesser-known brands. In terms of dietary needs, there's a lot to offer as well.
They have a separate dedicated weight loss and nutrition tab. It isn't all about weight loss: these products also include protein supplements and granola bars.
While they don't have specific virtual aisles/ filters for dietary needs, a quick search shows that they have a fairly rich variety of keto products, gluten-free products, and other needs.
It's not the best place, however, for vegan or vegetarian items. There's tofu and almond milk- but not a lot else.
BJ's Membership Details
That membership is required for all in-store shopping. And while you don't need one to buy bulk online, you'll probably want one.
A BJs Club membership gives you access to coupons, same-day delivery for online shopping, gas savings, and access to their member services. Unfortunately, unlike many competitors, it doesn't include free shipping. 
Further Read: BJs vs Boxed Club Comparison.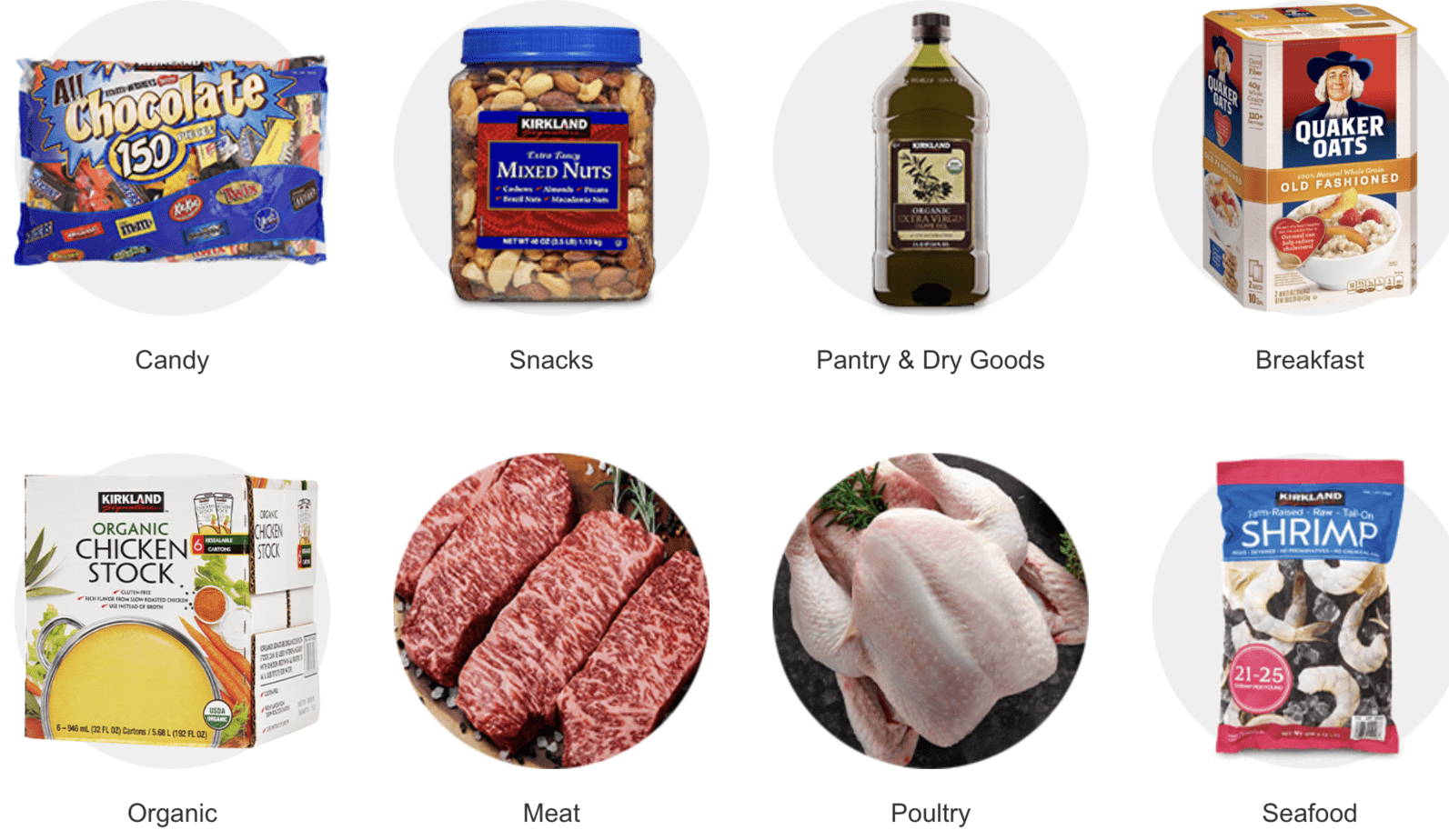 Bulk buying is Costco's claim to fame. Costco offers an array of bulk buying options- both in their stores and online- and is a clear alternative to Sam's Club.
What I like about Costco is that it offers a pretty solid selection of both meat and seafood. That includes not only conventional options but also some organic and natural options: something that you usually don't see for bulk grocery shopping online.
Costco has even more experience in the industry than Sam's Club, with its first store opening in the mid-1970s. And like Sam's Club, shopping both in stores and online gives your more options. Shop Here. 
Products Offered
Cold and frozen products (seafood, poultry, meat, dairy, drinks), pet supplies, health products
Membership Details
Like Sam's Club, you don't need a membership to shop online- but you'll get charged an extra 5 percent without one (sometimes even more). When you Join Costco, you pay $60 a year, but for any discounts or the 2 percent annual award (on $1,000 or more) you'd need to upgrade to the $120 a year plan. I think for most the $60 plan is just fine. 
Shipping
Costco Online offers shipping free 2-day shipping for orders over $75; otherwise, shipping fees are calculated at check out.
Pros
Selection of Cold and Frozen Groceries

Natural and Organic Options

Free Shipping on Orders Over $75

Same Day and 2-Day Shipping Options
Cons
No Free Shipping on Orders Under $75

No Discounts Except with $120/ year Membership

When I was younger, my dad loved to find discount and bulk items at our local Walmart. Fast forward about two decades later, and Walmart's options have expanded and become more streamlined through their online bulk offerings. The separate department for bulk items focuses on classic pantry staples, from mayonnaise to peanut butter to soups, boxed mixes, and more.
You'll find competitive prices, and it's a great way to stock up on non-perishable items. While you're not going to find anything unique, you will find crowdpleasers and practical products for everything from parties to everyday use. Shop Here. 
Products Offered
Canned foods, boxed foods, seasonings, condiments
Membership Details
Walmart + is a delivery service membership that costs $98/ year or $12.95/ month. The service includes video streaming with Paramount, free delivery, early access to certain products, item rewards, and fuel savings. In my opinion, it's worthwhile if you shop at Walmart often. They also offer a free 30-day trial. Just make sure to cancel it if you decide against it. 
Shipping
Shipping is free for Walmart + members; otherwise, except to pay a delivery fee of $7.95 to $9.95.
Pros
Great for Pantry Staples

Name Brands

Free Shipping For Plus Members

Easy, Organized Shopping
Cons
Not Great For Fresh/ Frozen Groceries

Delivery Fees for Non-Members

In many ways, Amazon's bulk shopping reminds me of my soccer days. We'd also get a snack after the game- often pretzels, cookies, or fruit snacks. Amazon's bulk items are separate from Amazon Fresh and offer an array of crowd-pleasing snacks for catering, parties, and events.
It's more or less like shopping from the regular Amazon listings- so using filters or search terms are going to be handy. It's not quite as organized as some other options, but I love that you can look at customer reviews on individual items to help you make your decision. There are a few pantry staples here and there as well. Shop Here. 
Products Offered
Boxed and bag snacks (like cookies, pretzels, candy), individually packed snacks, coffee, dry soup mixes
Membership Details & Shipping
You can sign up for Amazon Prime for free or quick shipping. Otherwise, you may get free shipping- but it's going to take longer than 2 days, even up to a week or more. 
Pros
Great For Parties, Games

Individually Packaged Items

Prime Benefits

Customer Reviews on Individual Items
Cons
Not For Fresh or Frozen Groceries

Fees, Slow Shipping for Non-Prime Members
Upaya Naturals

If you're buying in bulk, it's hard enough to find more natural products- and even harder for someone on a vegan or vegetarian diet. That's where this Candian company comes in. Upaya Naturals is a unique bulk delivery service that sells shelf staple products that could add some health benefits and unique touches to your daily meals.
And while the prices aren't cheap, buying in bulk is a great way to save money vs your average small unit of natural foods and supplements. Though they are based in Canada, they also service the United States. Shop Here.
Products Offered
Organic superfoods, nuts, seeds, grains, dried fruit, spices, herbs, tea, supplements, water filters
Membership Details
There are no memberships available.
Shipping
Shipping is free on orders over $79 for Canadians. Otherwise, shipping costs are calculated based on your order and location.
Pros
Organic Foods

Vegan Friendly

Unique Products

Sales and Coupons for All
Cons
Shipping May be Slow, and Expensive in the US

Not For Everyday Staples
Frequently Asked Questions – Best Bulk Grocery Delivery Online
Question: Is it cheaper to bulk buy groceries?
Answer: Buying bulk usually is a great way to slash your grocery bill- there's a reason why stores like Costco and Sam's Club are popular. Buying bulk groceries tend to be cheaper because the unit prices are cheaper. The problem? This is not always true. A lot of people spend more on bulk because they don't price compare.
The biggest reason why it wouldn't be cheaper to buy in bulk is because of food waste. Many people buy something in bulk but fail to use it before the expiration date- or maybe forget they have it. So if you want to save money by buying in bulk, you need to make sure you'll use it. 
Question: What is the cheapest food to buy in bulk?
Answer: The cheapest food to buy in bulk are ones that are pantry staples and last a long time. These include rice, beans, pasta, oats, and other grains. While not always as cheap, canned fruits and vegetables and even soup and canned milk are also great things to save money on when buying in bulk.
If you're looking for protein, canned chicken and tuna are excellent choices. Of course, you'll save even more money by opting for conventional and off-brand canned foods. Just make sure you keep track of what you're buying. 
Question: What should I not buy in bulk?
Answer: The worst foods to buy in bulk are perishable foods. While some perishable foods, like meats, can be frozen, other products like eggs, milk and produce are not wise to buy in bulk. Even large families will have a hard time eating everything before it spoils.
If you do buy any of these products in bulk, a smart strategy would be to make a plan to split both the costs and the food with someone else. But keep in mind that sometimes fresh foods decline in quality when bought in bulk. Pay attention to what you're buying- a favor of shelf-stable and frozen foods over fresh ones for the best value possible. 
Question: Is online grocery shopping more expensive?
Answer: This is a tricky question: because online shopping offers a vast selection of options- and you may be able to buy products in bulk that you couldn't find otherwise in stores. The problem? Online grocery shopping is still a bit more expensive on average than shopping in stores.
You're paying for a delivery fee and the service itself- those costs are factored into overall prices, whether you see it or not. However, one thing many people don't factor in is the cost of gas. If you're taking a long trip or frequent trips to your grocery store, then chances are you may be spending a good deal of money on gas- just as you would if fees.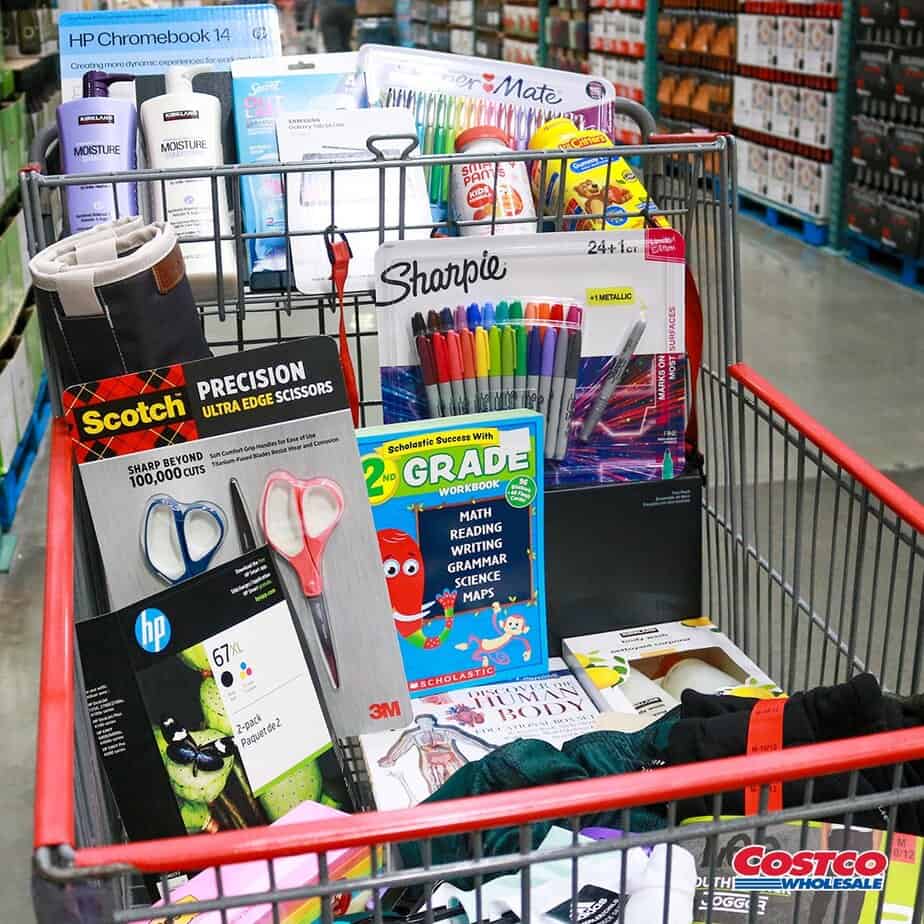 Final Thoughts
Buying groceries in bulk online can be both a time saver and a money saver. Whether you don't have a local grocery store for bulk, want to save on gas, or are crunched for time, it's awesome to see more options available than ever. At the same time, remember that buying groceries in bulk online isn't always a good option.
It's important to price compare and check the company's reputation and policies before you fill your order. I recommend keeping a spreadsheet or checklist handy to make sure that you don't buy more than you can use.
Final Recommendation
Ready to go grocery shopping for bulk items online- but not sure which store to shop with?
While all of these places have their pros and cons, my top recommendation for the average customer or family would be Sam's Club.
While it's not perfect, it offers the best balance of fresh foods, frozen foods, and packaged foods. The membership isn't required, but the perks are worth it- from free shipping and delivery to discounts and more. 
Recommended Reads: