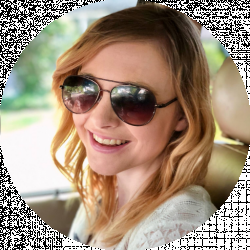 Latest posts by Erin Jamieson
(see all)
With the CO-VID 19 pandemic, the way you and I eat is changing and it's causing an uptick in food subscription services like ButcherBox, and making many eager to review new options for putting food on the table or stocking up.
ButcherBox joins a litany of options to have food delivered to your door. With countless countries and a sizable portion of the United States under stay at home orders, restaurants, cafes, and bars have closed to encourage social distancing and in hopes of reducing the rate of spread of the virus, or 'flattening the curve'.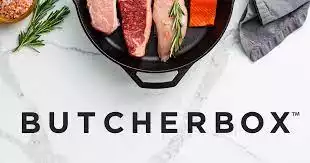 Why Go With Butcher Box?
If I had to pick one frass-fed, free-range, wild caught meat delivery service it would have to be Butcher Box. Amazing selection, impeccably quality, and seamless delivery. Customize a box or pick a pre-made medly. Try it out! #DinnerWin
Try Butcher Box
We earn a commission if you click this link and make a purchase at no additional cost to you.
The options left mean braving potentially packed supermarkets or opting for delivery. And while fast food and pizza places and some grocery stores are offering this service, meal delivery subscriptions like ButcherBox offer exceptional quality, consistency, and selection in this time of uncertainty.
But is ButcherBox really worth it? In this review, I'll discuss delivery options, pricing, quality of meat, and customer reviews so you know if it's a good option for you.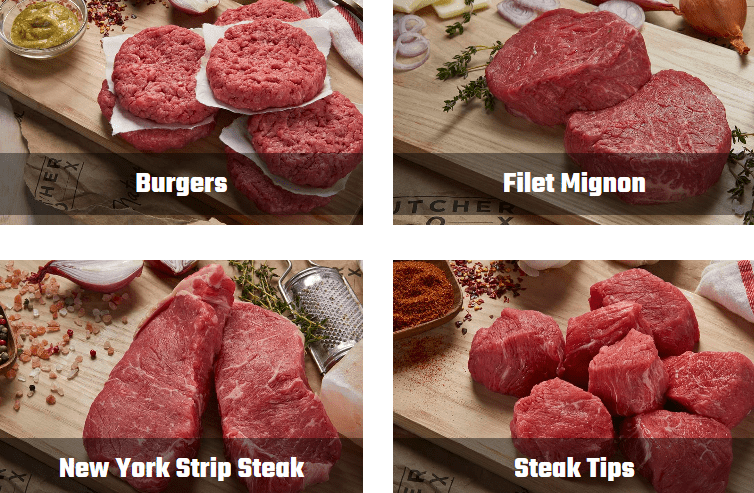 What exactly is ButcherBox?
ButcherBox describes itself as a curated meat delivery service that allows you to skip the grocery store and provides premium meat, with the average price of six dollars per serving. The main facets of their business model include convenience, quality, and value. They also claim to be the "trusted source for 100 percent grass-fed beef online" carving out a natural, humane niche in the e-commerce space of competing for delivery services.
Per their Better Business Bureau profile, ButcherBox has been serving customers for just five years and accredited since 2016. It has also been featured in prominent media outlets including Forbes, Food and Wine, The New York Times, Kick Starter, and others. To me, this is a sign they have a decent reputation.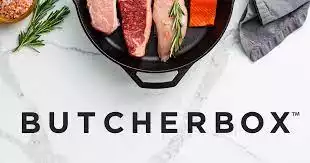 Why Go With Butcher Box?
If I had to pick one frass-fed, free-range, wild caught meat delivery service it would have to be Butcher Box. Amazing selection, impeccably quality, and seamless delivery. Customize a box or pick a pre-made medly. Try it out! #DinnerWin
Try Butcher Box
We earn a commission if you click this link and make a purchase at no additional cost to you.
How was ButcherBox started, and why does it matter?
A company's origins and founding says a lot about its focus, values, and perhaps what I can expect. ButcherBox started when Mike Salguero discovered the quality of grass-fed beef for himself and researched to find that just about one percent of beef sold in the United States fell under these standards. The start-up eventually grew and now has serviced ten thousand customers, with the goal of delivering high-quality meat.
How do you order from ButcherBox?
Ordering from ButcherBox is a fairly straightforward process. You can select a curated box and create your own and then have it shipped directly to your home address.
What should I know about delivery and managing my subscription?
Packages will arrive three to five days after the order has been shipped; orders are generally shipped two to three days after you place them. Delivery is handled by FedEx and no one needs to be present to receive the package. Shipping is free, and the meat is shipped in sustainable packaging from recyclable materials. You can cancel your subscription by contacting a customer service email so long as it's before the next invoice. Since the box can sit out without added cooling for six to eight hours, you don't have to worry as much about it spoiling.
Does ButcherBox offer refunds?
ButcherBox claims to guarantee delivery based upon the date stated but does not offer refunds for many instances since the meat is perishable. The conditions for a refund include damaged or missing items only. While the refund policy may seem harsh, it is true that meat could not be resold, the way packaged delivery like snack kits could be. That said, it does mean the customer has a risk.
What subscriptions does ButcherBox offer?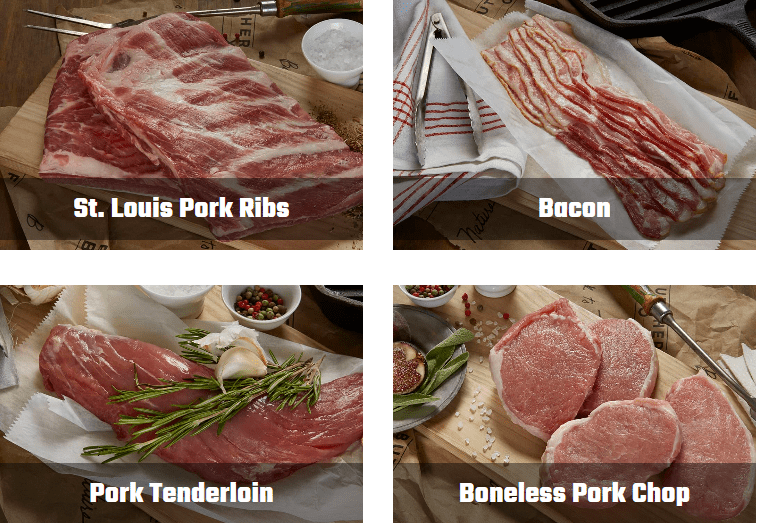 ButcherBox offers two main choices to start with: either a curated box, or a customized one. Curated boxes and custom boxes are priced per month (and also show you the price per serving). You can opt for monthly or bimonthly plans.
What kind of meat does ButcherBox sell? And is it really high quality?
If you're looking into ButcherBox, this is among the most important questions you'll want to investigate. ButcherBox offers both meat and salmon.
All meat is raised with a few standards. Those include humanely raised (free-range), no hormones or antibiotics, and fair labor practices. The company partners with ranchers based in Australia. These ranchers are FDA approved and regularly inspected for adherence to these practices.
Beef: All beef is free-range, grass-fed and naturally rich in Omega 3's and vitamins.
Chicken: Chicken is free-range and organic and allowed to wander both indoors and sheltered barns are non-GMO and in compliance with the American Society for the Prevention of Cruelty to Animals. By 2024, their chicken will also be one hundred percent from breeds approved by the Royal Society for the Prevention of Cruelty to Animals (RSPCA) or the Global Animal Partnership (GAP).
Pork: ButcherBox pigs are bred in open barns but there is less information about the pork than other meats. All pork is from Duroc, Berkshire, Chester White, breeds that are classified as "old world" and purportedly have a richer marbled fat for enhanced taste.
Salmon: The salmon is wild-caught Alaskan without added hormones, in partnership with fisherman from Bristol Bay. The salmon is also said to be sustainable, as it is in compliance with the Salmon Management Plan. All salmon are flash frozen after being caught.
Does their meat and seafood hold up to quality standards?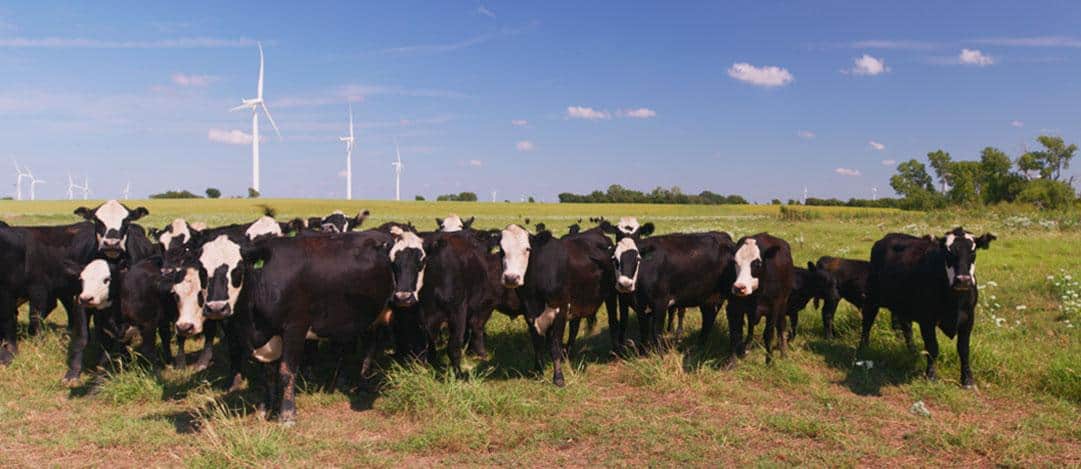 One thing you have to be careful about is companies simply using popular labels that may sound appealing. Terms like natural, for instance, tend to not be meaningful. In this case, there is a good deal of specific information, from sourcing to specific practices.
The pork is the least specific and most open to question. Wild caught salmon, grass fed beef, and free-range are all claims that actually do matter when it comes to meat and seafood. By avoiding antibiotics and hormones and committing to sustainability, plus the backing of organizations, these are fairly high standards.
While it's hard to verify everything, there is far more information than some other delivery services. However, it would be an extra step to list ranchers and fishermen they work with specifically. Without this, it is more difficult to investigate for yourself. Of course, this is not a common practice with almost any meat you buy and especially rare for delivery service.
Just how expensive is ButcherBox?
I've already mentioned that the average price per serving is six dollars, but what does that look like? Let's take a look at the most popular boxes and pricing options:
Custom Box: A custom box allows you to select up to twenty-one cuts of meat, with an average of under five dollars per serving. That comes out to 9-14lbs for around $149/ month
Mixed Box: This box provides 8-11 lbs of meat for around $129/ month. As the name implies, this is a variety box and you'll be given choices for that month. You can see the previous month's selection for an idea of what you might get.
Beef and Pork Box / Beef and Chicken/ All Beef: These boxes provide 8-11 lbs of meat for around $129 a month.
Given the high standards of the meat, paying double what you might normally is certainly expensive and not in everyone's budget. But there are reasons behind that price. Whether or not you find it exorbitant is up to you and your standards.
Do customers like ButcherBox?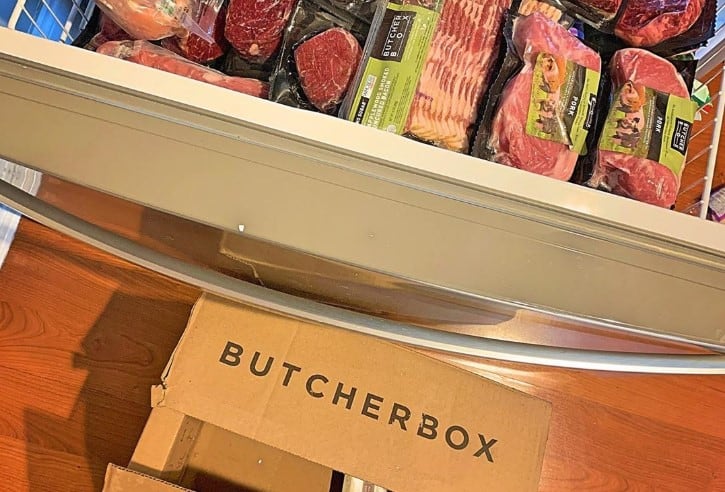 Even if the meat itself is high quality, what you always want to look for in a review is just how much customers actually approve. That's especially important when it comes to something like a delivery service, and even more so when there are no refunds available.
On BBB, customers gave the company an average of four out of five stars, based upon six hundred reviews. Customers praised the quality of the meat, packaging, and flexible subscription options. However, there were a number of complaints about missing items and delayed deliveries. ButcherBox did respond to these complaints and how they were resolved on BBB.
On Trustpilot, a more troubling pattern emerged. While it received three out of five stars, 60 percent of customers gave the company just one star, again due to poor customer service and delivery mishaps.
Bottom line: Customers like the product but the service is a concern. While I am happy with the meat standards and overall value, it would be unfair not to mention that some customers have experienced frustration with both delivery and customer service.
FAQs About ButcherBox
Is ButcherBox a good deal?
ButcherBox is certainly not the cheapest source for meat. When considering if ButcherBox is a good deal, you have to think holistically and also what your main priorities are. For instance, if you order from a regular grocery store, it would be much harder to find grass fed and organic options. Delivery itself could limit your exposure to others, though you should still take precautions and sanitize packages. During a normal time, food subscriptions like ButcherBox are worth it if you value convenience, but you'll pay more than you would were you to pick it up at the grocery store yourself. For someone like me, I find their prices are worth the higher quality of meat.
Is ButcherBox meat good?
The meat itself may not be as juicy or succulent as you'd experience with grain fed. That's only natural, as grain fed meat tends to have more marbled fat. That said, the meat is fresh, good quality and I think worth the value and measuring up to the standards listed.
Is ButcherBox cheaper than Costco?
Costco is certainly cheaper than ButcherBox: one price comparison shows that Costco sells organic chicken for around three dollars on average for serving, and ButcherBox is about double that. However, just because Costco says that it's selling organic chicken, it does not always have all the rigorous standards as with ButcherBox.
Is ButcherBox really humane?
Per company standards, all meat that ButcherBox offers is raised without antibiotics or synthetic hormones and is under supervision of Humane Farm Animal Care Program's, FDA approved, and regularly supervised. There is also a 'commitment to fair labor practices'. By these statements, it would seem that the meat is held up to greater standards than per industry norm. Of course, there are debates as to what humanely raised animals for butchering means, and some do not believe such a practice can ever be humane so it's up to personal preference. In terms of meat delivery services, I think that ButcherBox is one of your best options in terms of being humane.
Is it easy to cancel ButcherBox?
If you wish to cancel delivery, all you need to do is email customer service before the invoice date (emails received after the invoice date will be applied to the next delivery). Unfortunately, the most consistent complaints about ButcherBox revolve around poor customer service, so your experience may vary. I personally would prefer the ability to call a direct customer service line. I tend to find companies can be slow to answer email queries. While I did find a direct phone number on BBB, it's not being openly encouraged as a way to correct an order.
Final Verdict:
I recommend giving ButcherBox a try if you want high-quality meat, but with some caveats.

There is much to admire about ButcherBox, from a high accreditation with BBB to an ethical source, sustainability, and versatility of subscription plans. In many ways, I find that the value is worth the higher price. My biggest problem is that not everyone has had success with the consistency of delivery, so it's up to you if you think it's worth that risk.
That said, I was encouraged by the way it appears the company closed complaints and responded to concerns. That at very least shows that the company is actively aware and engaged with complaints. No delivery service is perfect, and that's also the case here. However, overall I was impressed with what this meat delivery service has to offer.
Where to Buy: If you do want to go ahead and give ButcherBox a try, you can start ordering by pursuing their options here. However, do note that they currently have a waiting list due to demand.
Image Credits
Screenshots and images taken by author March 2020.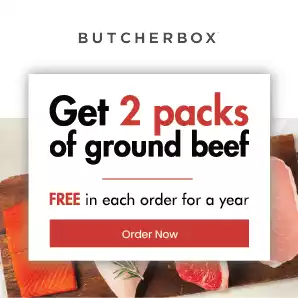 Try ButcherBox Now!
ButcherBox delivers 100% grass-fed beef, free-range organic chicken, humanely raised pork, and wild-caught seafood directly to your door. Get 2 packs of ground beef FREE in each order for a year.
Order Now
We earn a commission if you click this link and make a purchase at no additional cost to you.
Recommended Reads: