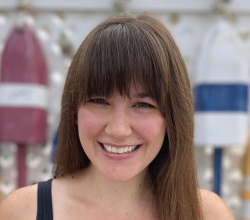 Latest posts by Lauren Vigdor
(see all)
Over the years, my shopping habits have changed. I used to run to the store multiple times a week whenever I needed to make something for dinner.
I don't know if it's the fact that my schedule is more predictable these days, I'm further (but only slightly) from a grocery store, or a habit held over from COVID lockdown, but now I'm much more inclined to plan meals ahead of time and stock up on quality ingredients.
I haven't reached the level of a doomsday prepper just yet, but I do find comfort in having a full pantry and a well-stocked fridge.
That's one of the reasons why I like grocery subscriptions so much—they're an easy way to stock up on quality ingredients that might not be readily available at your local store.
Cooks Venture seemed like the perfect way to stock up on sustainably and humanely raised meats, so I knew I had to try them. Read on for my Cooks Venture review & unboxing experience.
Bottom Line Up Front
I like Cooks Venture as a way to stock up on everyday proteins. It's not the place to get special cuts of meat, rare proteins, or a vast selection of items, but it's a great choice for your weeknight staples.
Their prices are comparable to similar services, so whether you order from them really just depends on the type and quality of meat you're looking for. You won't find Wagyu, but you can't beat Cooks Venture's commitment to animal welfare and regenerative agriculture.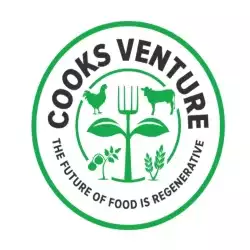 Your Source For The Best Heritage Meats | Cooks Venture
Cooks Venture's livestock develops juicier meat that is deeply flavored and more tender than that of conventional chicken. They air-chill their birds, so the skin is crispier when cooked and the meat has a noticeably better texture.
Check Prices
We earn a commission if you click this link and make a purchase at no additional cost to you.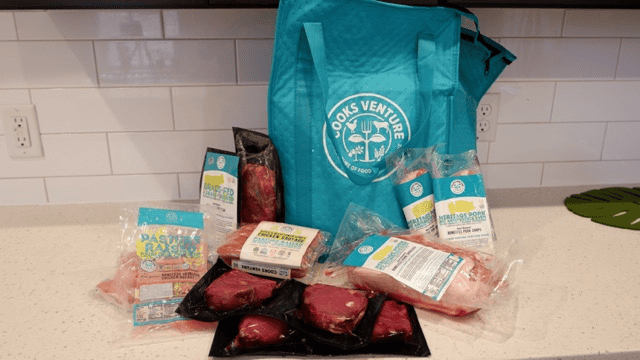 Cooks Venture is an online butcher shop specializing in sustainable heritage meats. They're not a subscription, but you can place a one-time order for a box of frozen pasture-raised meat that they will deliver to your door.
How Does it Work?
Cooks Venture is a little different from other meat delivery and subscription services. They don't offer a la carte ordering, but they also don't provide curated boxes or boxes whose contents are picked by the service based on availability.
Instead, you'll choose your box size and then select the items that go into the box. Cooks Venture will then deliver the flash-frozen meat to your door anywhere in the U.S. (even Hawaii and Alaska!)
What Does it Cost?
Currently, Cooks Venture only offers two boxes, determined by the quantity of products you will receive. The "regular" box contains six items and costs $169.99, and the "large" box contains 12 items and costs $299.99. Shipping is always free.
I know what you're thinking—$170 is a lot of money for only six items. I was thinking it, too, but then I realized that many of those "items" are several portions worth of meat. For example, one of the items I added to my box was the apple and wildflower honey chicken sausage.
That one item was actually three 12-ounce packs of sausages, meaning I ended up with 12 sausages total. In fact, other than the large cuts of meat (like whole chickens and roasts), each "item" is actually multiple portioned packages of the cut you choose.
What's the Selection Like?
Cooks Venture places heavy emphasis on animal welfare and environmental impact. Because of this, all of their meat is humanely raised without antibiotics, hormones, or GMO feed.
They exclusively use their own heritage breed of chicken and practice regenerative agriculture in their pastures, focusing not only on their animals' health but also on the soil and plants around them. 
Their selection of products rotates based on availability, but some of the heirloom meats they offer include:
Pasture-raised heirloom chicken

available in cuts like whole chickens, breasts, thighs, wings, sausages, and chicken broth.

100% Grass-fed and grass-finished beef

available in cuts like steaks, roasts, brisket, ground beef, and sliced beef.

Heritage slow-growth pork

available in cuts like pork chops, ground pork, pork shoulder, and bacon.

100% Grass-fed and grass-finished lamb,

though none of this was available when I placed my order.

Wild-caught traceable seafood

is not currently available, but their website lists it as coming soon.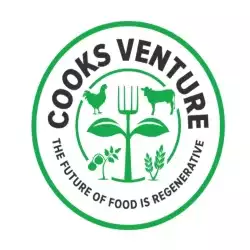 Your Source For The Best Heritage Meats | Cooks Venture
Cooks Venture's livestock develops juicier meat that is deeply flavored and more tender than that of conventional chicken. They air-chill their birds, so the skin is crispier when cooked and the meat has a noticeably better texture.
Check Prices
We earn a commission if you click this link and make a purchase at no additional cost to you.
Cooks Venture Review & Unboxing
I ordered a box from Cooks Venture to test it out.
Website and Ordering
The fact that there are only two boxes to choose from makes it simple to order through Cooks Venture. All you have to do is click "shop now" and then choose which box you want. You'll then be taken to a page showing all the available products, where you can select either six or 12, depending on the box you chose.
The amount of product you'll receive for each item is listed below its photo, such as "2 x 1-1.25-lb packs" of chicken breasts. Some items also have an upcharge. For example, adding a pack of sausages adds $3 to the purchase price of your box. Once you've selected the appropriate amount of items, you can check out.
Packaging and Unboxing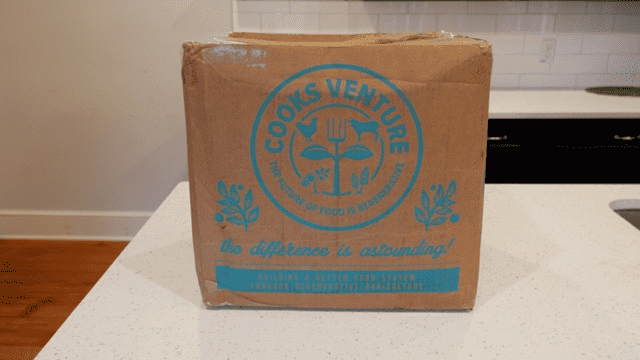 It took about a week between me placing my order and getting an email confirmation that it was ready to ship. I received it a few days after that. My package was delivered and was sitting on my front step for at least a little while before I noticed it.
I work from home, but the delivery driver didn't ring the bell, and I didn't notice him dropping it off. I can't be sure, but I'd say it was delivered sometime between 11 a.m. and 6 p.m., and I didn't receive an email that it had been delivered until over an hour after I discovered it.
It was very hot that day, so I was a little concerned, but while the dry ice had sublimated entirely, the gel ice packs in the box were still frozen.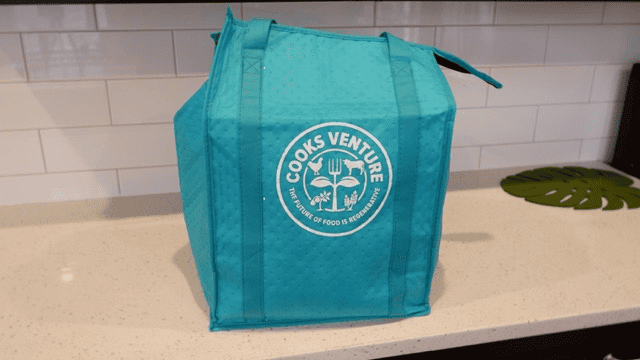 My order was shipped in an insulated cardboard box. Inside the box was an insulated reusable tote containing my vacuum packs of meat, gel ice packs, and a bag that had previously held the aforementioned dry ice. All of the meat was still cold but definitely not frozen.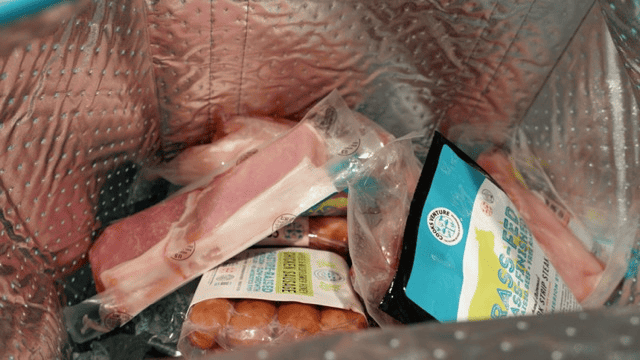 Only the largest item, the pork shoulder, was partially frozen through. There was also some liquid in the bag that didn't smell spoiled but smelled a little like a butcher shop—I'm guessing one of the vacuum packs was punctured in transit and leaked as it thawed.
None of this bothered me from a food safety standpoint. Everything was still very cold (the still-frozen gel packs definitely gave me peace of mind), and nothing smelled off. I've taken enough food safety courses to know when to raise a red flag!
Despite knowing what I had ordered, I was very impressed by the amount of stuff I got. I definitely felt like I was getting my money's worth!
What I Ordered
When the package arrived, I immediately popped everything into the freezer and thawed items in the fridge overnight as I was ready to cook them.
Boneless Pork Chops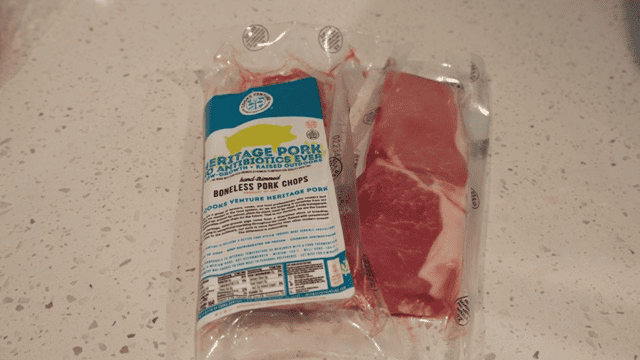 The first thing I cooked was the boneless pork chops. I received four six-ounce chops in my order, so I defrosted two to make tonkatsu. They were thick and meaty but very lean. They looked super fresh—they were firm, pink, and not slimy.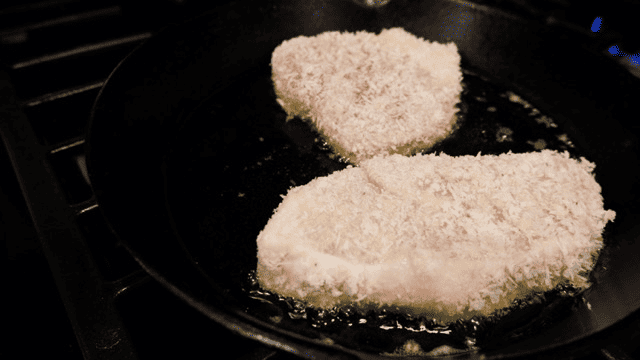 I breaded them in panko and pan-fried them, then served them with katsu sauce, rice, and some broccoli slaw. They were super juicy and very flavorful. I actually could have probably cooked them a bit less—even though they were on the thick side, I didn't pound them flat (I was feeling lazy) and was concerned that they wouldn't be cooked through.
Even if I did overcook them a bit, they weren't dry at all. The fact that they were so lean and easy to cook was a definite pro in my mind—I could see myself having these on hand for regular weeknight meals.
NY Strip Steak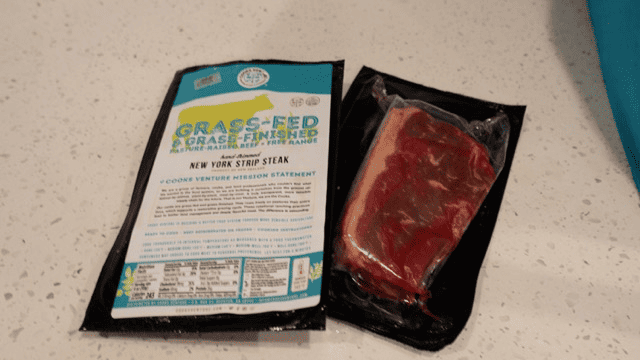 There were two NY strips in my order, but I decided only to cook one for two people because they were huge! It was a gorgeous steak—well marbled with a nice fat cap. It was my fiance's birthday, and I wanted to make something a little special, so I decided to do steak au poivre.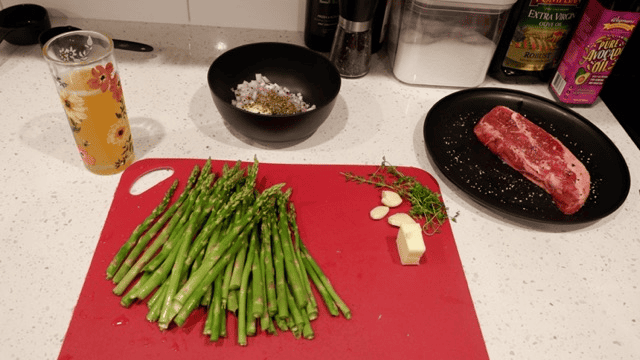 I seared it and basted it with butter, garlic, and thyme before making the sauce. Unfortunately, between cooking, filming, and getting a raspberry sauce going for the olive oil cake I made (which was delicious, by the way), I was trying to do way too many things at once and definitely overcooked the steak.
It wasn't completely torched, but I would say we had crossed the threshold into medium-well territory. It was a shame, but definitely a user error—you can't win 'em all.
That being said, the steak was still delicious. It was a little dry (definitely my fault) but still very flavorful and surprisingly tender, considering how far we were from medium-rare.
Top Sirloin Steaks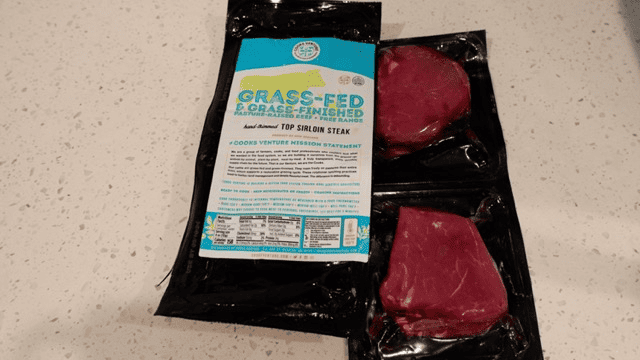 My order contained two two-packs of sirloin. I would definitely consider these "weeknight steaks." They're not overly expensive, fatty, or indulgent—perfect for when you're craving red meat but want something quick, easy, and restrained.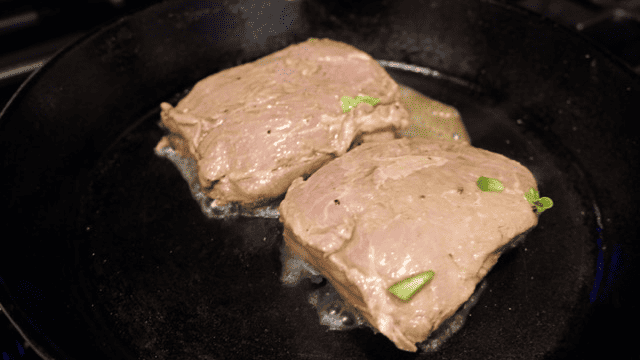 I marinated two of the steaks in a carne asada-style marinade with fresh lime/orange juice, garlic, cumin, chili, soy, vinegar, and olive oil. I then cooked them to medium-rare in a cast iron skillet and served them as tacos with some lime crema, salsa criolla, avocado, and cotilla cheese. The steaks got a nice seared crust on them and were super tender.
They were flavorful and not at all stringy or gristly. These ended up being among my favorite things in the box (and not just because I love tacos).
Apple & Wildflower Honey Chicken Sausages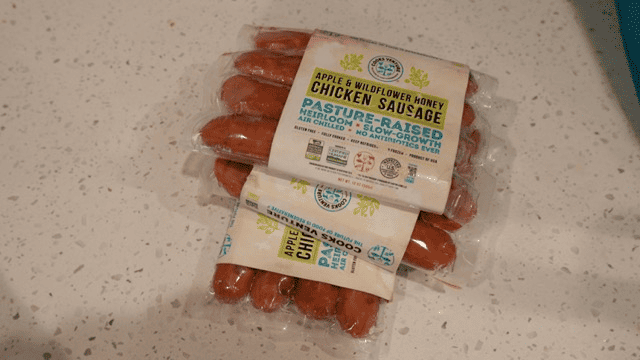 Chicken sausages are a staple protein in my house. I love how quick and easy they are to cook, they freeze well, and they last forever in the fridge. There were three different chicken sausages available when I placed my Cooks Venture order, and I decided to try the apple and wildflower honey ones.
The sausages were smaller than I expected. They were about an inch or so in diameter (definitely more "hot dog-sized" than "brat-sized"). I usually buy Aidells chicken sausages, which are at least a half-inch thicker (something I prefer for roasting). The sausages were fully cooked, which is nice for nights when you're in a hurry.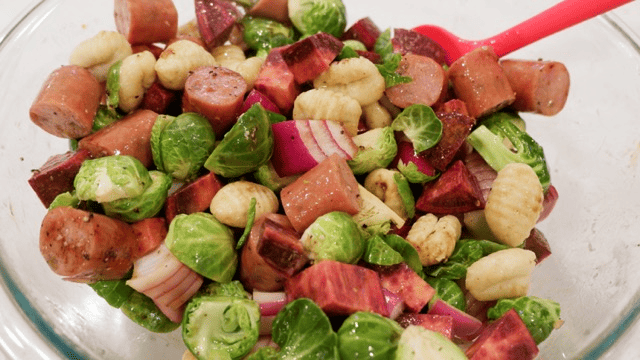 I made one of my go-to lazy weeknight meals—basically a big sheet pan bake with whatever veggies I have in the fridge, chicken sausage, gnocchi, and leafy greens. I tossed them in some leftover vinaigrette along with purple sweet potato, onion, Brussels sprouts, cauliflower gnocchi, and kale and then roasted everything in the oven.
The sausages were pleasantly sweet but surprisingly dense. There were no chunks of apple or textural variation in them, and the skin didn't snap the way it does with some sausages.
It felt sort of like biting into a one-inch thick slice of ham, for lack of a better way to describe it. I didn't dislike the sausages, but I'll probably stick with Aidells. These were probably my least favorite things I ordered.
Boneless, Skinless Chicken Breast
Poultry seems to really be Cooks Venture's wheelhouse, so I was looking forward to trying these. My order contained two vacuum packs of boneless, skinless breasts, and when I opened one up, I was surprised to find three breasts in the package rather than two. I guess that makes sense since they're packaged based on weight rather than quantity.
The chicken breasts were on the small and thin side, but not tiny—they're definitely not the massive saline-injected butterball or Tyson chicken breasts you might see at the grocery store. They were exceptionally well-cleaned and very lean—there was only a tiny bit of fat on one of them.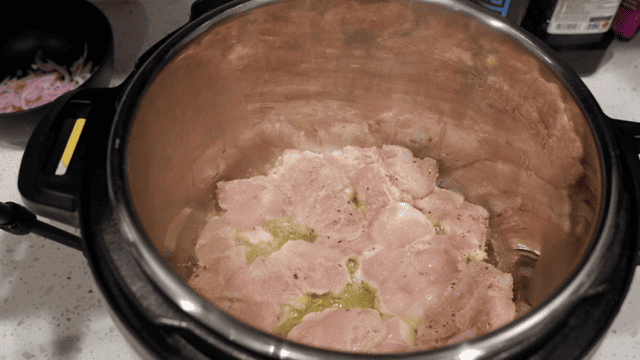 I was craving comfort food, so I made chicken and broccoli pasta with lots of garlic, lemon, and white wine with them. The chicken was really easy to work with—the portioned package defrosted quickly in the fridge, and the fact that they were so clean meant I barely had to trim anything.
The chicken was super juicy and actually tasted like chicken, unlike some big grocery store brands, which kind of just taste like nothing. It's pretty incredible how different the flavor of quality heirloom chicken can be.
Since boneless, skinless chicken breasts are such a staple in many people's diets, I think it's great to have the option to stock up on healthy, hormone-free meat that actually tastes good.
Boneless Pork Shoulder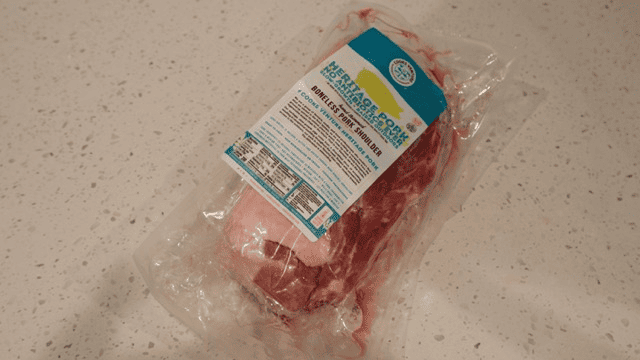 I'm originally from Philadelphia, so as soon as I saw this pork shoulder, I knew I had to make Philly's lesser-known signature sandwich, the roast pork.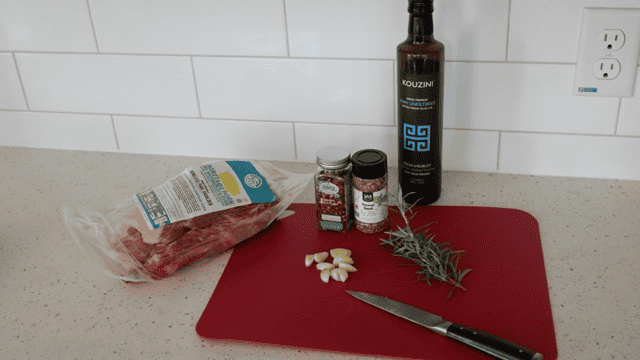 The pork shoulder was boneless and very well-marbled. There was a nice fat cap on it, perfect for roasting. I seasoned it with a paste of garlic, rosemary, fennel, salt, pepper, red pepper flakes, and olive oil and then let it sit overnight in the fridge.
I roasted the pork for about four hours the next day, and let me tell you—my house smelled amazing.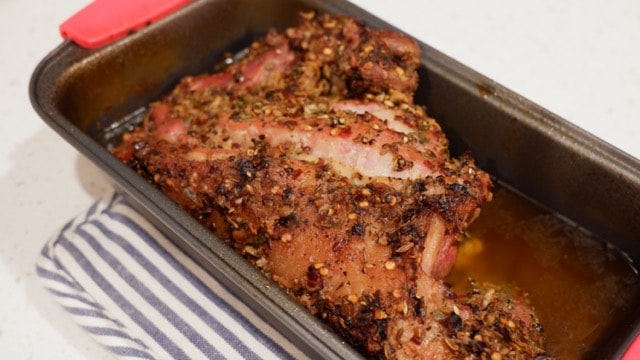 The pork shoulder came out so unbelievably tender—I couldn't have sliced it if I tried. I barely squeezed it with a pair of tongs, and it started falling apart. I served it on Amoroso rolls with garlicky broccoli rabe, roasted hot banana peppers, and provolone cheese.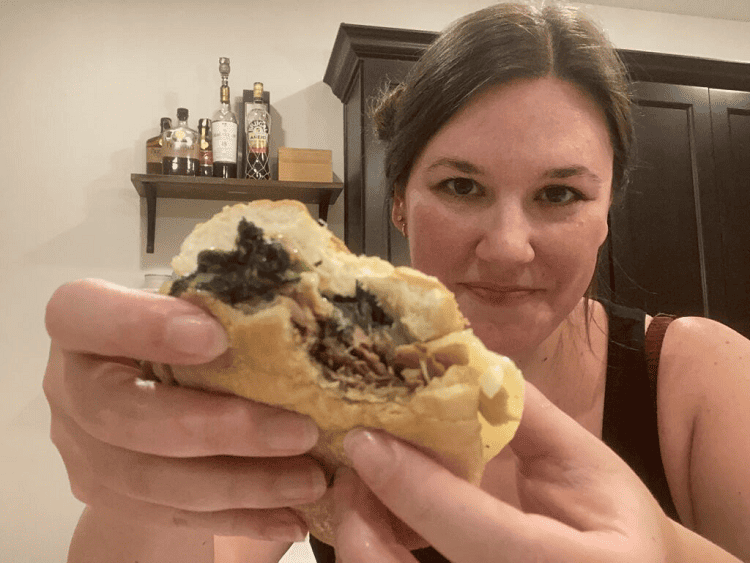 This was probably some of the best pork shoulder I've ever had. Kurobuta pork is often compared to Wagyu beef, and I can see why. It was so tender and flavorful. I would definitely order this again.
Pros and Cons
Pros
I love that I got to choose what went into my box.

Cooks Venture is good value for the money you'll spend—both in terms of quality and quantity of products.

I love their commitment to animal welfare and environmental responsibility.

They breed and raise their own chickens.

Their prices are comparable to other similar services.
Cons
There's no option to set up a recurring subscription (with the discount that usually brings).

I wish they had a smaller box size available.

They didn't have any lamb available when I ordered.

If you're looking for interesting proteins or a wide variety of cuts of meat, this isn't the service for you.

Shipping took longer than I expected it to, and by the time it arrived, I didn't feel as confident that it had been kept cold as I have with other services (though everything ended up being fine).
Alternatives to Cooks Venture
If you don't think Cooks Venture is right for you, you might like one of these alternatives.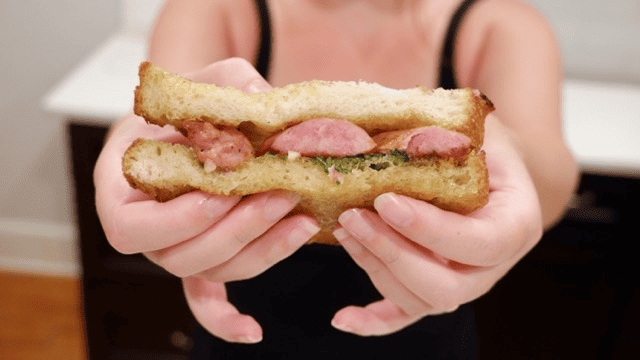 Meat N Bone is another online butcher shop offering both a subscription and a la carte ordering. They have a huge selection that includes game meats, charcuterie, sides, and the usual meat and seafood suspects.
They're comparably priced to Cooks Venture but aren't as explicit about their sources and commitment to regenerative agriculture. You can read my Meat N Bone review here.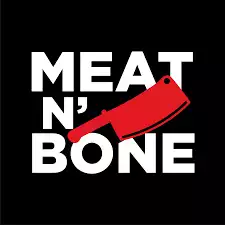 Elevate Your Eating | Meat N' Bone
Meat N' Bone offers over 400 different cuts of meat along with a wide selection of sides, spirits, and cooking hardware. The company's marketplace offers premium seafood, game, beef, poultry, pork, and lamb. Some of Meat N' Bone's most popular items include dry-aged and alcohol-infused steaks.
Check Price
We earn a commission if you click this link and make a purchase at no additional cost to you.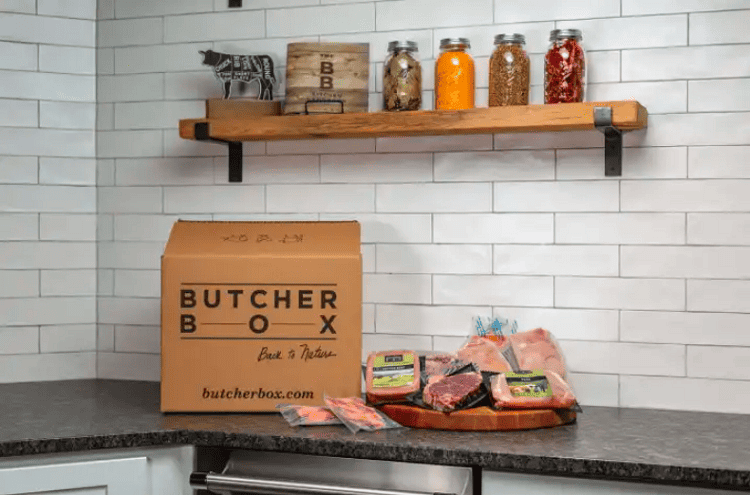 Butcher Box is a monthly meat subscription box that offers free-range poultry, grass-fed beef and bison, crate-free pork, and wild-caught seafood.
They're similarly priced to Cooks Venture but have a wider selection of types of protein (they have turkey and salmon, for example), and they have several "curated" boxes in addition to one that's fully customizable with your choice of cuts. You can read our Butcher Box review here.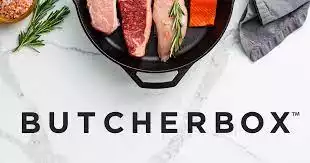 Meat Delivery Subscription | Butcherbox
ButcherBox delivers 100% grass-fed beef, free-range organic chicken, humanely raised pork, and wild-caught seafood directly to your door. Sign up today and get $20 off each box for your first 5 months.
Check Promos
We earn a commission if you click this link and make a purchase at no additional cost to you.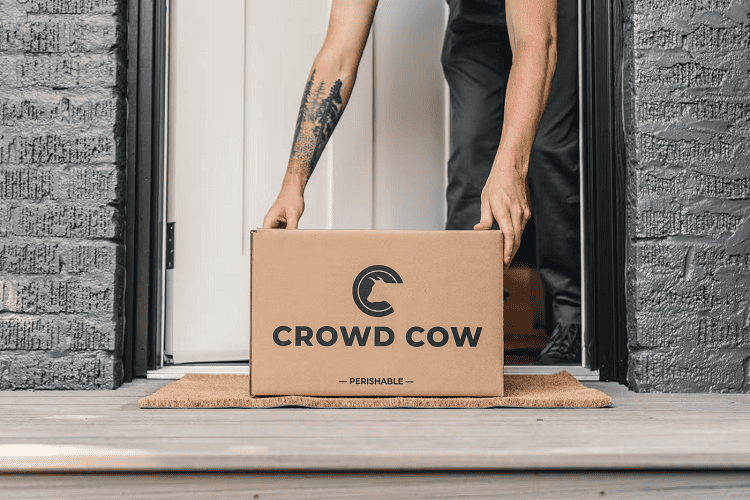 Crowd Cow offers a curated selection of high-quality meat and seafood. While it is a subscription, you can set your delivery frequency, which gives you some added flexibility.
They have more variety than Cooks Venture, including a selection of Wagyu and Japanese Wagyu. They also carry Cooks Venture chicken. You can read our Crowd Cow review here.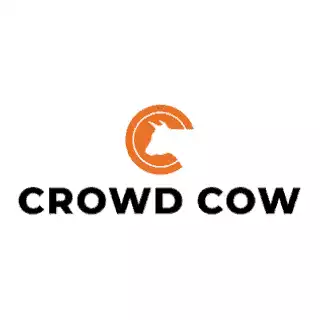 Online Meat & Seafood Delivery | Crowd Cow
Get grass fed steaks, pasture raised craft beef, pastured chicken, heritage pork and more meat you can't find anywhere else ― delivered right to your door.
Build Your Box
We earn a commission if you click this link and make a purchase at no additional cost to you.
FAQs
Question: Why isn't Cooks Venture organic? 
Answer: Cooks Venture supports organic practices, but they are not certified organic for two reasons. First, there is a lot of fraud in "organic" feed that is shipped from overseas, and second, there are not enough animal welfare restrictions for certified organic poultry. You can read more about it here. 
Question: What kind of chicken does Cooks Venture sell? 
Answer: Cooks Venture sells their own slow-growing heirloom breed of chicken, known as the Pioneer. It was bred from different heritage breeds to be stronger and more flavorful than the huge commercial breeds you'll find in grocery stores. 
Question: Where does Cooks Venture meat come from? 
Answer: Their chicken is raised on their 800-acre farm in Arkansas, their pork comes from a farm in Missouri, and their grass-fed beef is raised in California and New Zealand. 
Final Thoughts
Cooks Venture is a great way to "grocery shop" for your everyday protein. They don't offer anything too extravagant or use any gimmicks, it's just better quality versions of the stuff you would normally buy in the store anyway. 
They're an excellent choice for anyone trying to pay closer attention to where their meat comes from or anyone wishing to test out a service like this without the commitment of a subscription. While they're best known for their heirloom pasture-raised chicken, the two cuts of Kurobuta pork that I got from them were probably my favorite items.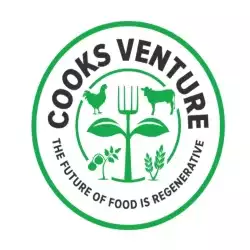 Your Source For The Best Heritage Meats | Cooks Venture
Cooks Venture's livestock develops juicier meat that is deeply flavored and more tender than that of conventional chicken. They air-chill their birds, so the skin is crispier when cooked and the meat has a noticeably better texture.
Check Prices
We earn a commission if you click this link and make a purchase at no additional cost to you.
Continue reading:
25 Best Organic Meat Delivery Services