Latest posts by Erin Jamieson
(see all)
I love getting new meat deliveries sent to my door. There are a lot to choose from, which is why I was super curious about Crowd Cow — is this meat delivery service worth it, let's get into it!
Subscription and delivery services were already on the rise, but now meat delivery companies like Crowd Cow are getting more than a passing review, as the global pandemic has changed how so many of us shop and eat.
My TL;DR: Crowd Cow is one of my favorite meat delivery options due to it's extensive (varied) selection of value and premium cuts, from sustainable sources. Their Wagyu selection especially stands out as one of the best I've tested. The main drawback with Crowd Cow is that it isn't always the cheapest option, which is why is why I recommend jumping on any promo offers they have here.
Back in 2016, the restaurant industry was booming, with an estimated worth of over 780 billion dollars; but as in-person dining has taken a hit, companies like Crowd Cow have soured as an alternative way to enjoy fresh meat, delivered to customers' doors. In the UK, such food subscription services are now worth 8.5 billion pounds, an increase of nearly 40 percent.
It's even more dramatic in the United States, with some food delivery companies, like OptimoRoute, seeing an increase of 140 percent for text messages received and over 30 percent in food deliveries following the outbreak of COVID-19.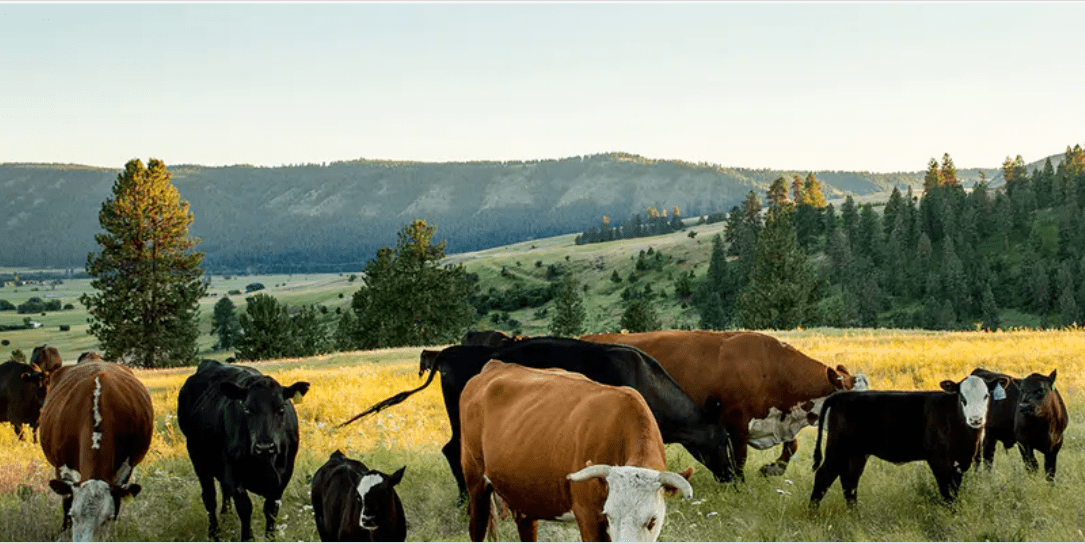 But when it comes to meat delivery options, Crowd Cow is not alone. In fact, many may find themselves comparing Crowd Cow vs ButcherBox, or even Omaha Steaks.
In this review, I'll look past the sales numbers and tell you my honest opinion about Crowd Cow, from pricing to quality and customer service.
Read on to see if Crowd Cow could be the best meat delivery service for you.
Crowd Cow joins a crowded meat delivery market; competitors include Omaha Steaks, Butcher Box, Porter Road, and some more niche companies, like D'Artagnan.
Exclusive Offer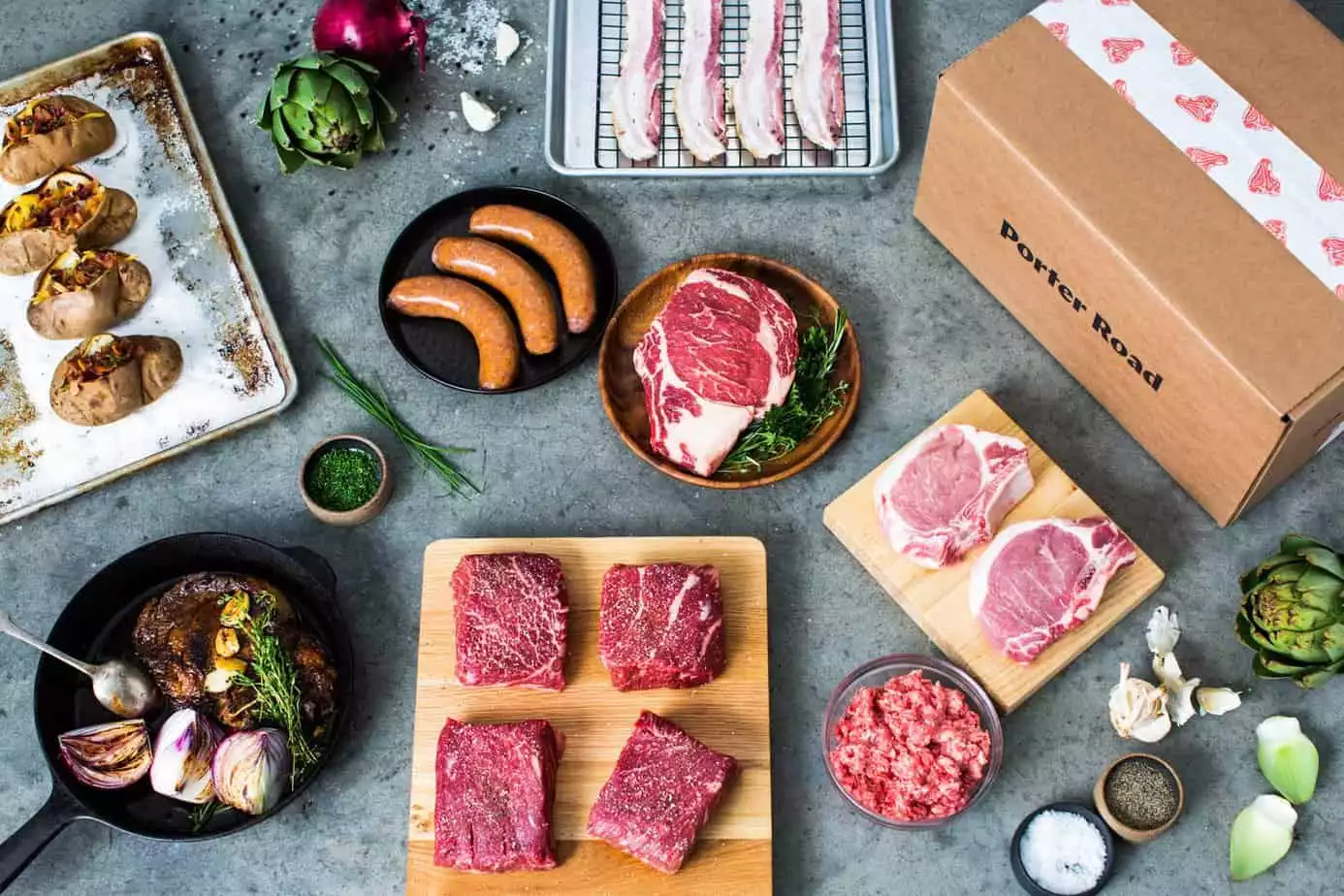 What I noticed immediately, however, is that, compared with competitors, Crowd Cow emphasizes not price points or customer service so much as its ability to serve as an alternative to a conventional, 'commodity' meat market.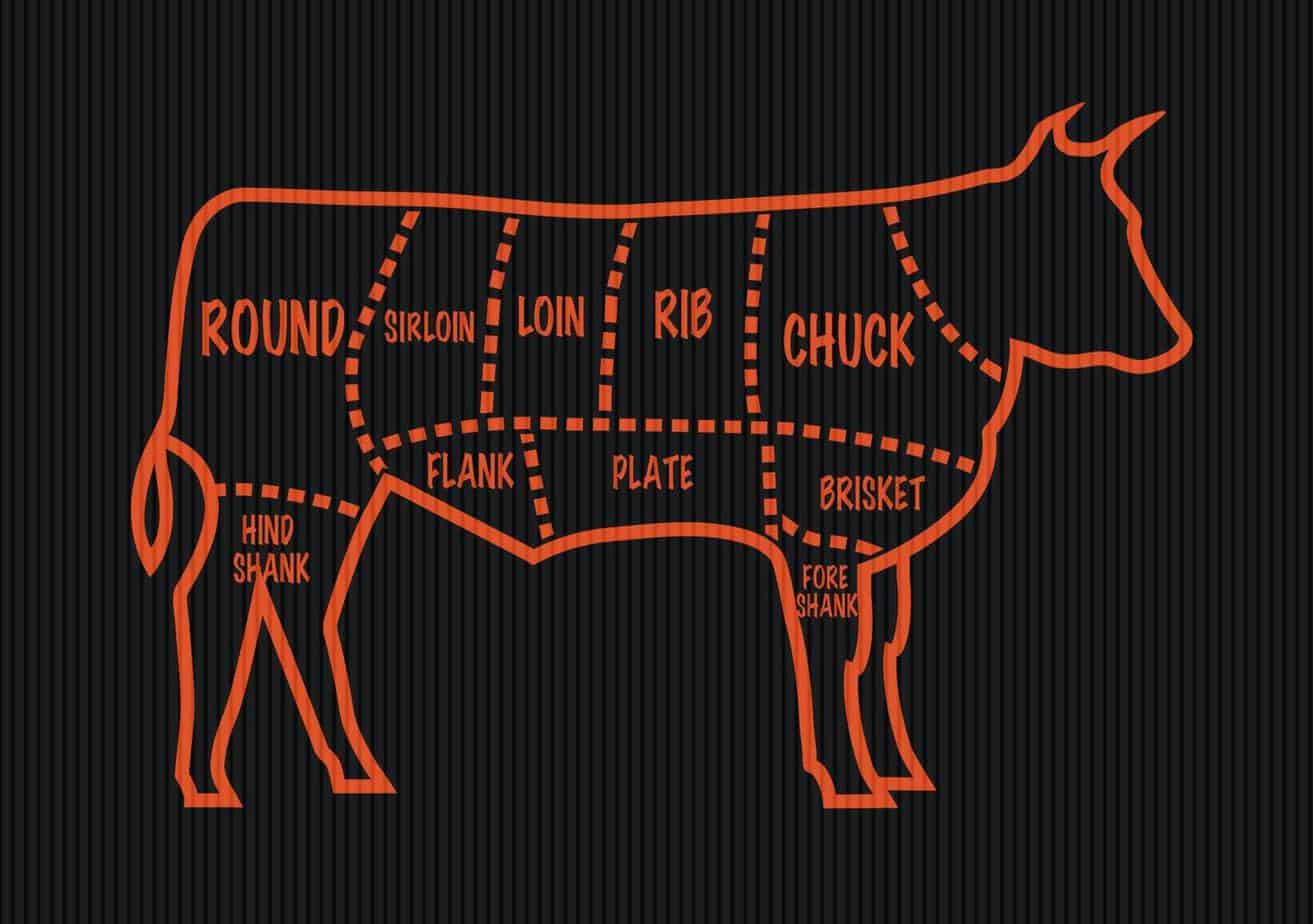 In fact, at the center of Crowd Cow's mission is connecting customers with farm sourced meat, and claiming that their meat delivery service offers higher quality products than you'd get in a typical grocery store.
That focus on meat sourcing became even more clear as I came across a section of their site dedicated to allowing farmers to connect with Crowd Cow and supply their meat.
My Takeaway
When you review many subscription services, it can be difficult for one to stand out. In this case, Crowd Cow did immediately grab my attention–so many delivery services focus on a hard sale, touting convenience. I liked that Crow Cow makes an effort to first focus on its mission, which is providing customers with higher quality meat. Still, it was important for me to investigate further.
How Does Crowd Cow Work?
Crowd Cow is a little different from other meat delivery services. While many have their own inventory, Crowd Cow, in a way, relies on a crowdsourcing model–just one that is vetted. That means that Crowd Cow ships you meat and fish products that are supplied by partners they've partnered with.

Crowd Cow grows partnerships with farmers around the world, all of which presumably is quality tested, and allows you to order through a centralized Crowd Cow website.
Unlike Omaha Steaks, which focuses more on single orders, Crowd Cow is very much a recurring subscription service, meant not for special occasions so much as a stand-in for typical grocery shopping.
My Takeaway
Again, I was impressed with the general business model for Crowd Cow. That said, the idea, while great in some ways, does lean more heavily towards a subscription model. That is an interesting marketing choice, as there is an a la carte option as well. Regardless, Crowd Cow operates on a similar model as other companies, but with a slightly different ethos.
How Do Subscriptions Work?
If you're looking at a review for a meat delivery service, one of the most important things to check out is the different subscription options available; luckily Crowd Cow makes it easy.
You start by building a box of meat and seafood of your choice and select how often you want to receive shipments. Not only can you skip months or change your delivery schedule, but you can also tweak box orders.
After your first order, you'll get an email concerning the details of your next box, curated based on your preferences. If you don't like their selection, though, you can simply swap out for items you do like.
While you can order boxes regardless of membership, membership perks include five percent off orders and free shipping. The cost of each box depends on the individual prices of the items you select.
My Takeaway
There are many facets of Crowd Cow's subscription model I like. I like how easy the process is, and how, unlike many subscription services, you can have complete control over what items you receive. The additional feature of suggesting cuts offers a great balance of it being up to you and having personalized selections.
One downside to Crowd Cow is pricing. None of their meat and seafood is excessively overpriced, but it certainly isn't budget either–and it really is up to you to watch costs, since even subscription boxes are priced based on what you select. While that offers more customer control it also puts more impetus on the buyer to stick to a budget.
What Delivery Options Does Crowd Cow Provide?
Delivery and subscription services can offer the best products on the market but disappoint on the actual customer service end. Crowd Cow, however, does offer reasonable delivery options. Shipping is available in the United States aside from Alaska and Hawaii. They do mention that shipping times vary, and each package comes with dry ice.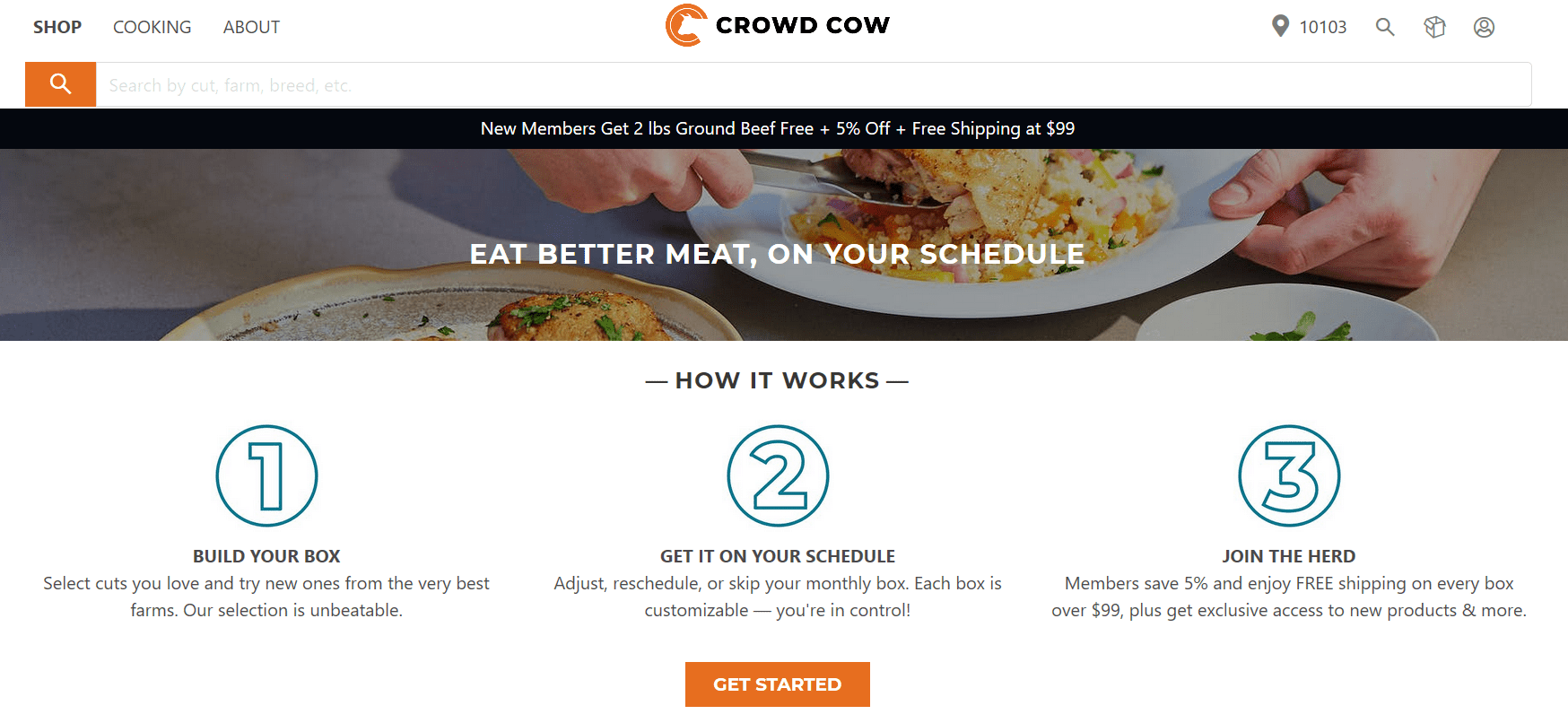 While no signature is required upon delivery, it's also important to note that rush shipping isn't available. Every shipment also comes with cooking directions and can be rescheduled for your convenience.
My Takeaway
Crowd Cow has reasonable delivery options, but it's not a great pick if you're worried about getting your box delivered by a precise date or in a hurry.
Our Pick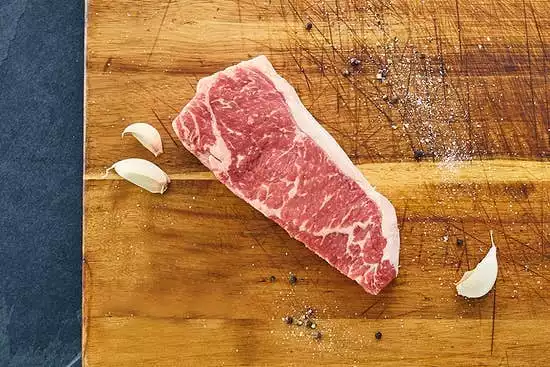 Why I Personally Prefer Crowd Cow
More transparent sourcing, all-natural and grass finished cuts, plenty of affordable cuts, better overall discounts. You can even get seafood! I found Crowd Cow pffered a superior experience overall.
Shop Now
We earn a commission if you click this link and make a purchase at no additional cost to you.
How Do Payments and Refunds Work?
Payment is relatively easy with Crowd Cow. After your order, you'll be sent an email within about an hour. All credit card payments are securely processed and you can view the status or your order or even receive text message notifications. Tracking is also available, and you can cancel your order at any time.
For refunds, Crowd Cow simply offers a customer email and support number for meat that arrived at an unsafe temperature, but I could not find an official refund policy. They do state that since the meat is perishable they can't offer full refunds.
My Takeaway
While I like the easy payment options, I am less impressed with Crowd Cow's refund system. It certainly is not encouraged and doesn't seem as generous as its competitors. My suggestion would be to first order a single box and make sure they provide adequate service to your area.
What Products Does Crowd Cow Offer?
Of course, business model and company mission aside, one of the most important factors for any delivery company is their catalog of products, and when it comes to Crowd Cow, I was reasonably impressed.
If you're relying on the name alone, you might assume that Crowd Cow offers only beef-based products, but that isn't the case. I was pleasantly surprised to see a variety of meat and poultry types and cuts to select from.
Beef
The most generation selection of meat options was beef-based, and while I did come across some cuts that were out of stock, there were plenty of bright notes, including Japanese Wagyu.

American Grass Fed Beef
Select from Filet mignon, New York Strip steak, boneless rib eye, flank steak, New York cut, and beef tenderloin. I also noticed several options that were currently out of stock, including hanger steak, skirt steak, Bavette steak, flat iron steak, bone in steak, cowboy cut and top sirloin.
Grain-finished beef
Options include many of the same options. Out of stock but potentially available is also beef tenderloin tips and, Denver steak, and hanger steak.
American Wagyu
Choose from bavette steak, short ribs, top sirloin, culotte steak, flank steak, ground steak, beef jerky and roasts are also available. When I was shopping, out of stock American Wagyu included chuck roast, tri-tip, and burger patties.
Japanese Wagu, a choice that caught my attention as different from many meat delivery services, comes in cuts of ribeye steak, New York strip, petite sirloin, striploin ends, petite sirloin, and rib caps.
Pork
Pork selection from Crowd Cow is equally generous. I found myself even a little overwhelmed by how much there is to select from. You can also shop by specific cut.

Heritage Pork
Heritage pork focuses on the quality of marbling and flavor. Options include boneless/ bone in pork chops, pork tenderloin, back, butt roast, spare ribs, Italian sausage, tenderloin, family packs, and ground pork and sausage.
All Natural Pork
While there are several options, including sausages and chops, most of these were sold out when I looked. It's not clear how often products sell out or how quickly they come back in stock.
Chicken
Chicken was, in some ways, the most disappointing in terms of inventory for Crowd Cow. There are just a few options, with a few them at least as of my review, out of stock. Breast, thighs, and drumsticks are available; you can also buy whole and round chicken.

Seafood
Seafood isn't something I would have expected to see being offered by Crowd Cow, so I was pleased at least that there were options. Alaskan King Crab, Blue Mexican shrimp, kampachi, Alaskan cod, Pacific shrimp, Wild Maine Lobster, Norwegian Atlantic Salmon, halibut, and even combo packs are all available, and, unlike the meat selections, nothing was out of stock.

Other Options
Not a beef, chicken or seafood person? There are additional options for turkey and even bison.
My Takeaways
Overall, Crowd Cow offers quite a generous catalog of fish and meat to select from, especially if you're shopping for beef products. I was impressed with the different cuts, regions and styles, whether you're purchasing a la carte or selecting for subscription boxes.
I was least impressed with chicken options–nothing stood out as unique and many were out of stock. From a meat delivery service, I found the seafood selection to be reasonable. Not only that, but I had an easy time shopping for specific categories.
What is the quality of Crowd Cow meat and seafood?
When it comes to quality, this is something that I always care about, be even more so with a company like Crowd Cow, which claims to offer higher quality meat and seafood alternatives to what they call commodity, or mass-market meat.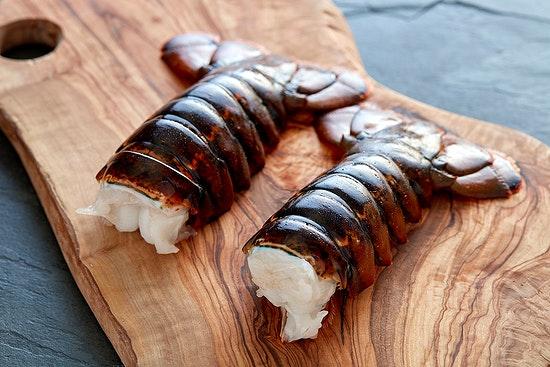 Crowd Cow claims to partner with farmers around the world, and it does show an opportunity for farmers to participate; however, there's nowhere to find a list of the specific suppliers they work with.
Every product is hormone-free and is said to be connected to supporting sustainability, though these details are a bit vague. Beyond that, you have to shop for specific products in order to get more information. Simply put, while the ethos of high-quality meat and seafood is admirable, standards vary by what you're buying.
Seafood is wild-caught, but there are also farmed options. For meat, there's grass-fed meat; free-range organic chicken; and heritage pork. However, there are also many products that don't meet these standards. While the beef is inspected, it does not have official USDA cut certification.
My Takeaway
In the category of meat and seafood quality, I was actually a little underwhelmed. That isn't to say that some options aren't great–I love, for instance, that you can get wild-caught seafood from certain regions.
However, many terms are vaguer than they could be, there is no information where most meat is sourced, and standards are not universally applied. While certainly a step in the right direction, Crowd Cow could be a little more transparent.
What Do Other Customers Have to Say?
Even if one person has a great experience with a delivery service, I always like to look to see the general impression a company is making.
Crowd Cow has an unofficial B rating on Better Business, based on consumer reviews and complaints; it's been operating just three years, and like many e-commerce businesses, is not officially accredited. I noticed that the B rating is a slight downgrade, as the company once held an A-minus rating.
On Google reviews, customers mostly liked Crowd Cow, awarding it nearly 5 out of 5 stars based on 500 reviews. Not only did customers appreciate the quality and taste, but had largely positive experiences with service.
My Takeaway
Overall, Crowd Cow, while imperfect, does a solid job of delivering for quality and customer service, ranking this meat delivery service above some of its competitors.
Frequently Asked Questions
Question: Where does Crowd Cow meat come from?
Answer: Crowd Cow meat is sourced through individual farmers throughout the world, all dedicated to sustainable practices, but there is not one specific place or region, aside from their collection of Japanese Wagyu.
Question: Why is Crowd Cow so expensive?
Answer: Crowd Cow is expensive because it offers products that are wild-caught, free-range, and even organic; adding to that, Crowd Cow sources from smaller farmers instead of through a mass commodity market. You're also paying, in part, for the service itself.
Question: Is Crowd Cow Good?
Answer: It depends on what you're looking for, but many find that Crowd Cow is a good balance of wide product selection, taste, and quality.
Question: Is Crowd Cow legit?
Answer: Crowd Crow is listed on Better Business Bureau, though not officially accredited; it's been operating for three years with relatively positive reviews and is a legit meat delivery service.
Crowd Cox vs Butcherbox: which is better?
Often compared, Crowd Cow vs Butcherbox has a good deal of nuance, but ultimately a review of Butcherbox vs Crowd Cow finds that Crowd Cow is the superior choice, with more flexible options, more products, and solid customer experience.
Our Pick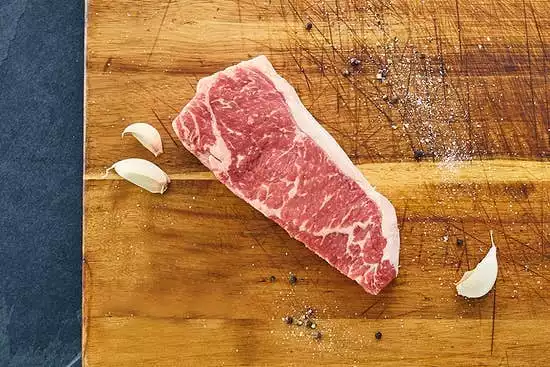 Why I Personally Prefer Crowd Cow
More transparent sourcing, all-natural and grass finished cuts, plenty of affordable cuts, better overall discounts. You can even get seafood! I found Crowd Cow pffered a superior experience overall.
Shop Now
We earn a commission if you click this link and make a purchase at no additional cost to you.
Final Crowd Cow Review: Give Crowd Cow a try?
Crowd Cow, like so many subscription services, is not perfect. I'd love to see some more information about where specific meat is sourced, but there are also many great options if you look for them.
Compared with many of its competitors, Crowd Cow is not the cheapest but also not the most expensive. With great customer service reviews, high quality meat products, and flexible payments, this is a nice meat subscription to give a try, even if you're just looking for some more unique cuts.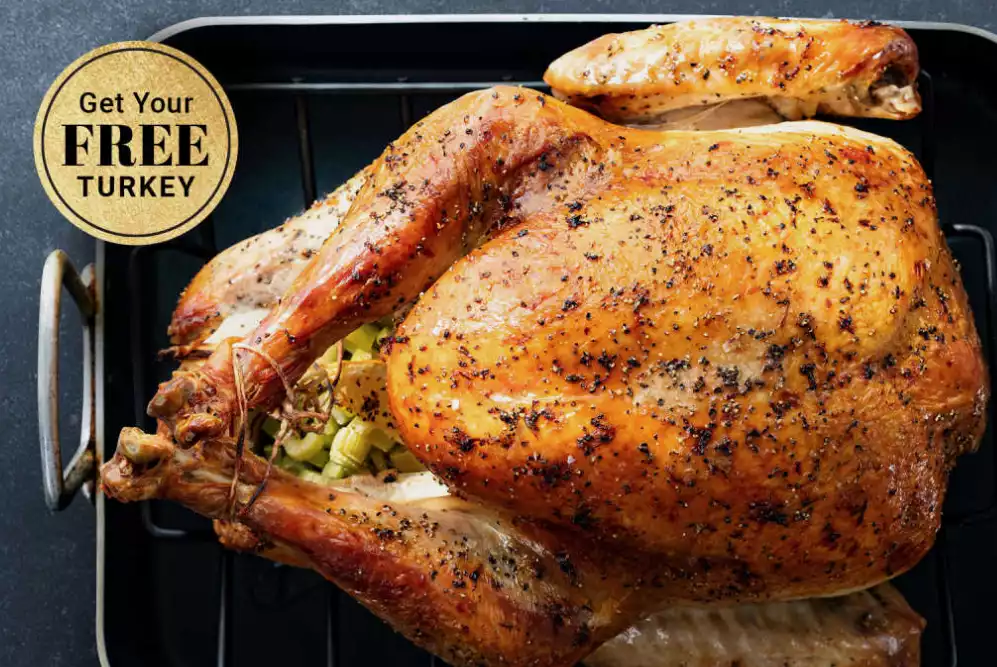 Try ButcherBox Now!
ButcherBox delivers 100% grass-fed beef, free-range organic chicken and turkey, humanely raised pork, and wild-caught seafood directly to your door. Get 1 FREE TURKEY for Thanksgiving.
Order Now
We earn a commission if you click this link and make a purchase at no additional cost to you.
Further Reading on Premium Meat Delivery Services: