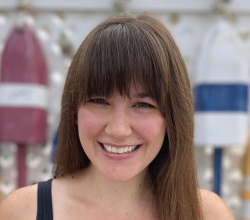 Latest posts by Lauren Vigdor
(see all)
I spent more than a decade working in restaurants before switching to writing about food, which means thinking about food has occupied a huge portion of my daily life for quite some time.
However, you don't have to work in the culinary world for food to take up a significant amount of your time each day.
From planning to shopping to meal prep to cooking and, yes, even eating, most of us spend a substantial amount of time dealing with food in one way or another. (Unless you're the type of person who lives off of nothing but protein shakes, in which case, kudos on your extra free time).
Some days, I love baking a pie from scratch or poring over gorgeous food photos on Pinterest. On other days, I don't want to be bothered even thinking about what I might like to eat—but unfortunately, even on those days, I need to eat to survive.
That's why I wanted to look at two food-related services that claim to simplify your life regarding food. I compared Green Chef vs. Instacart to see how these companies might make my life easier and how they stack up against one another.
Green Chef vs. Instacart Compared: Bottom Line Up Front
I've used and loved both Green Chef and Instacart, and while I recommend them both, they serve different purposes. Green Chef is an excellent certified organic meal kit subscription, whereas Instacart is essentially a gig economy personal shopper app that's best known for groceries.
If you're looking for quick, easy, healthy meals with minimal prep, go with Instacart. If you want groceries delivered to your door within a few hours, try Instacart. Honestly, nothing is stopping you from using both at the same time.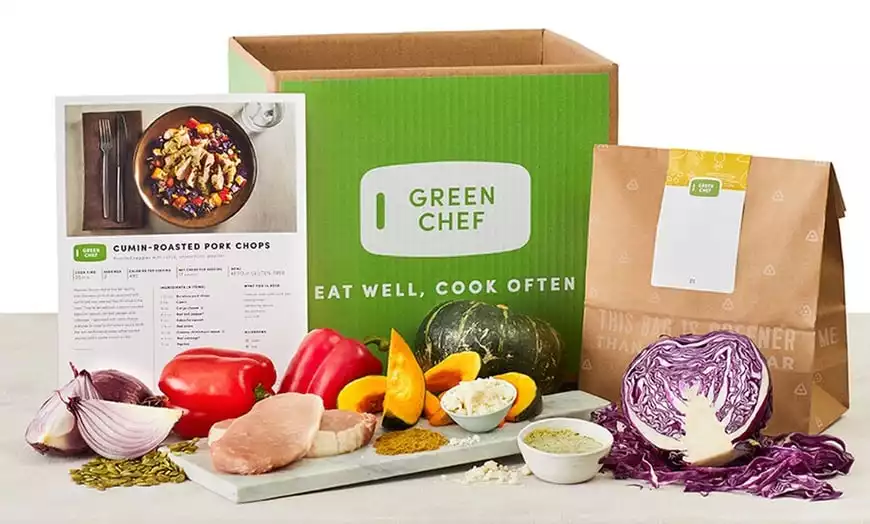 Main Differences Between Green Chef and Instacart
Green Chef is a meal kit delivery service, whereas Instacart is a grocery delivery service

Green Chef has a weekly rotating menu of meal kits and add-ons, whereas Instacart allows you to choose from the core inventory of hundreds of stores (depending on your location).

Green Chef is a subscription service, whereas you would place a one-off Instacart order whenever you need groceries.

Green Chef is limited to meals and snacks, whereas Instacart can also be used to deliver from pharmacies, pet supply stores, office supply stores, liquor stores, clothing and home goods stores, and more.

Green Chef's meal kits are shipped in an insulated box, whereas Instacart's items will be delivered to your door by your shopper (usually in the grocery store's shopping bags).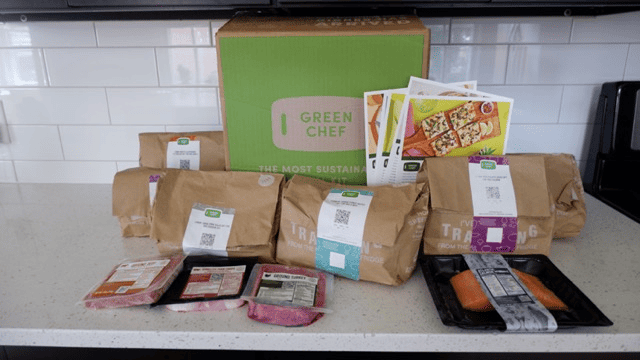 Green Chef is a meal kit delivery service specializing in organic and sustainably sourced ingredients. It was actually the first-ever certified organic meal kit delivery service. Each week, they'll deliver a box containing the recipes and fresh ingredients you'll need to cook several meals at home.
How Will Green Chef Make My Life Easier?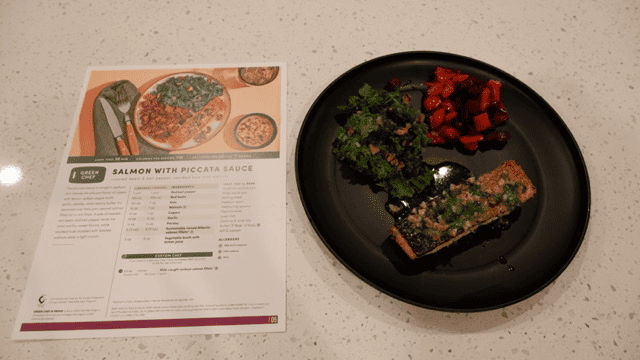 The chopping alone! I know everyone is different, but for me, the worst part about making dinner is often the time it takes to chop all my veggies.
I know there are ways that I could make this easier on myself—I stopped buying those jars of minced garlic when I read about just how long they sit around slowly going rancid before you can use them up—but for me, Green Chef strikes the perfect balance between freshness, quality, and convenience.
Instead of a large jar of minced garlic that's who-knows-how old, I get a perfect portion of organic minced garlic that was shipped to me that week.
Beyond that, Green Chef will make your life easier by saving you time planning meals and shopping for groceries. It will also help you keep a rotating selection of fresh, healthy, organic, easy-to-prepare meals on the table.
They also keep things interesting by providing homemade spice blends and sauces to accompany many of their meals—I don't know if that counts as making your life easier. Still, I think having a variety of flavors in my meals definitely makes my life better.
How Does it Work?
When you sign up for Green Chef, you'll start by creating an account and selecting a plan. You'll choose whether you want each meal to serve two, four, or six people and if you want to receive three or four meals per week.
You can also set your preferences for various diets and lifestyles, like plant-based, keto, gluten-free, or the Mediterranean diet. This will help Green Chef make meal suggestions for you and auto-fill your weekly subscription box if you choose not to select the meals yourself.
Once you've created your account, you can select your meals for the week. (You can choose from all the available meals, despite what dietary preferences you set.
Your preferences will just be shown to you first). Many of the meals will have customization options that allow you to swap out a protein for a different one, upgrade to a better quality protein, or double your portion.
Click on a meal to learn more about it and see its ingredients and nutritional information. If you don't select your meals for the week, your box will be auto-filled based on the preferences you specified when creating your account.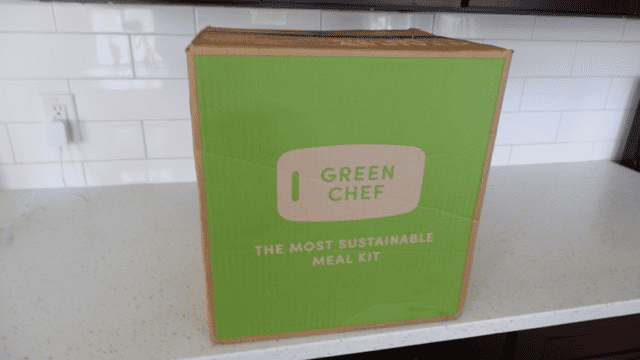 You can add items from their Green Market, such as quick breakfasts and lunches, veggie sides, snacks, and extra portions of protein, to your box. Green Chef will then ship your order to you in an insulated box with ice packs.
What Do I Have to Do?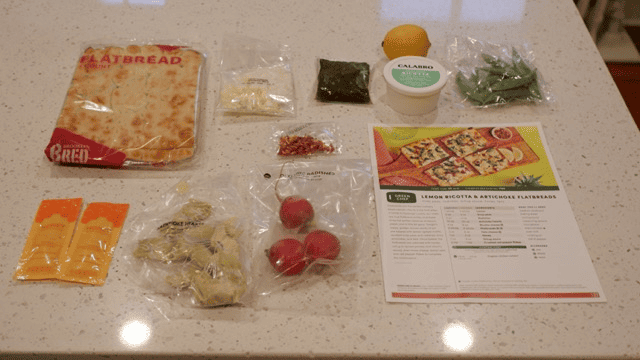 Once you receive your weekly Green Chef order, you can begin cooking your meals. I really liked that the necessary ingredients for each of my meals were bagged together, so I knew exactly what each item in my box was for.
Each meal comes with a full-color step-by-step recipe card that will walk you through cooking. I found the recipes very easy to follow, and none of the ones I received contained more than seven steps.
Many of the ingredients are pre-portioned and prepped already, which makes cooking much simpler and faster. A few of my meal kits contained little portioned bags of pre-minced garlic and ginger, spice blends, and premade sauces; one even had pre-toasted couscous in it.
How Much Does it Cost?
As with most meal kit subscription services, the amount you pay per meal will depend on how many meals you order each week. You should expect to pay around $11.99  to $13.50 per meal, plus a $9.99 flat-rate shipping fee per box. There is no additional membership fee, and you can pause or cancel your subscription at any time without being penalized.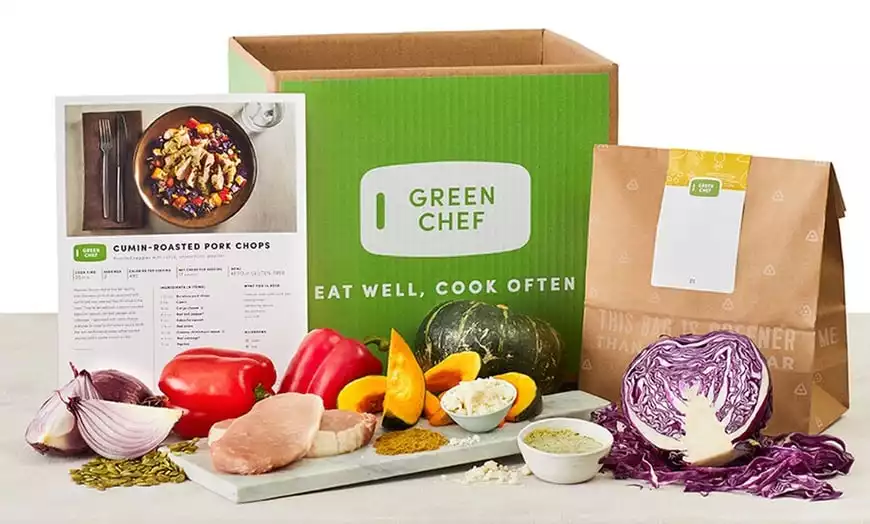 What I Like About Green Chef
Everything I tried from Green Chef was delicious and perfectly portioned.

I love that they're certified organic.

Many of the meals are customizable.

Pre-measured ingredients save on food waste.

All of their packaging is either reusable, recyclable, or compostable.
What I Don't Like About Green Chef
As with all meal kits, there is a fair amount of packaging involved.

While pre-cut and partially prepped veggies make cooking the meal quicker and easier, they tend to spoil faster than whole, uncut vegetables would.

Because Green Chef uses organic ingredients, it is slightly more expensive than many of its competitors.
My Thoughts on Green Chef
Green Chef is an excellent option if you want to learn how to cook or improve your cooking skills. It's also an excellent choice if you struggle with coming up with ideas for meals. I also liked having a menu to choose from each week—it encouraged me to try new things. It's a great way to learn new recipes (I'm hanging on to my recipe cards!).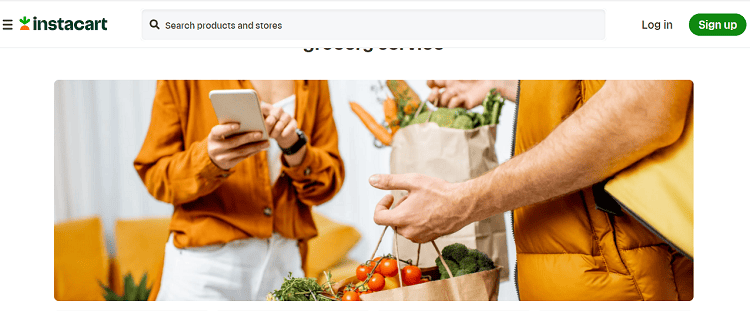 Instacart is a gig-economy grocery delivery service. It allows you to order groceries from a local store online and have someone shop and deliver them to your door that day. Think of it as ordering takeout through a third-party service (like Grubhub, DoorDash, or Uber Eats), except your takeout is groceries.
How Will Instacart Make My Life Easier?
I've used Instacart several times before, and while it has saved me significant time (I can "grocery shop" while I'm cleaning my house or at work), the best part is how it can lighten your mental load.
I'm the type of person who always wants to be multitasking, despite knowing that time and time again, it has been proven to be less productive than focusing on one thing at a time. Using Instacart to shop while I'm otherwise occupied allows me to feel like I'm multitasking while devoting my full attention to whatever task is at hand.
It was also extremely helpful when my fiance and I were both sick with COVID and quarantining. We could order groceries and have them dropped off at our front door without putting anyone else at risk. If you're suffering from an illness, caring for a newborn, or swamped with work, it's one less thing you'll need to worry about.
How Does it Work?
When you create an account and log onto Instacart, you'll be able to select from any of the partnering stores in your area. Depending on where you live, you might have anywhere from a handful to dozens of stores to choose from.
I usually select my favorite local grocery store, a specialty shop, or that one store that's got the best selection but is a bit further from my house, so I don't go there as frequently.
Once you've selected your store, you can browse aisles, search for specific products, or shop what's on sale. As you use the service, Instacart will make recommendations based on your shopping habits. You can choose the quantity and brands you want, just like you would in the store.
For example, you could add two lbs of organic seedless green grapes, a box of Annie's white cheddar mac and cheese, and a 12 oz bottle of Frank's Red Hot hot sauce. Add the items to your cart, and when you're satisfied with your order, hit checkout.
After you check out, a shopper will be assigned to you. You'll have some time to add things or update your order before they begin shopping, which could be anywhere from a few minutes to a few hours, depending on the available shoppers in your area.
Your shopper will then go to your selected store, pick out your items themselves, take them through checkout, and deliver them to your door.
The first time I used Instacart, I was worried that the shopper wouldn't pick out the best items (I'm the girl in the store who picks up every avocado trying to find the perfectly ripe ones), but I'd say for the most part I've been very satisfied with my shoppers. You can also leave notes to them like "Try to get bananas that are still slightly green if possible."
You can set backup options for items in case they're sold out—that way, if your 12-pack of Coke cans is sold out, you can let your shopper know whether you want a two-liter bottle of Coke or a 12-pack of Pepsi instead, for example (you can also select that you wish to cancel the item if the exact thing listed is unavailable). If you don't set a backup item, your shopper might choose one for you, which you can then approve or reject.
There's a chat feature on the website and app that is super convenient if you need to communicate with your shopper while they're shopping.
I've had it come in handy several times when something I want is sold out—my shopper will send me a chat asking which of the alternatives they found I would prefer or if I'm ok with two small tubs of yogurt rather than one family-size one.
Your shopper will then deliver your groceries to your door. My groceries have always been delivered in regular grocery store bags—either plastic, paper, or reusable bags (in my town that banned single-use plastic).
You can track where the driver is as they're on their way to you. I've never been concerned about the groceries not traveling in a refrigerated vehicle (it would be the exact same if I went and got them myself, right?). Still, it's worth mentioning that the shopper will deliver your groceries in their own car as if they were a neighbor or family member shopping for you.
What Do I Have to Do?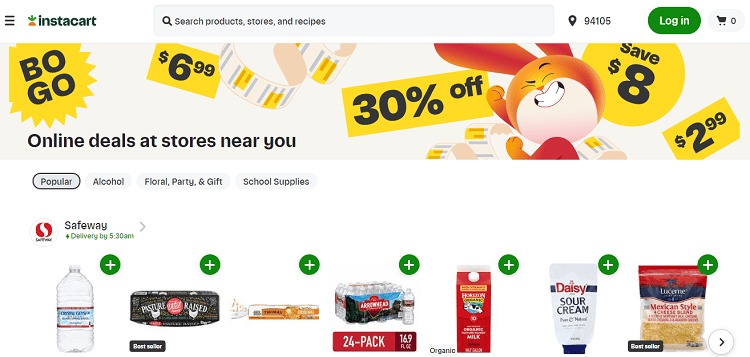 Nothing—and everything. Instacart will get the groceries to you, but unless you order a bunch of prepared food (which is always an option), you're still responsible for figuring out what you're going to do with those groceries and cooking your meals.
There is (sort of) one exception. Many of the grocery stores you'll shop from will have a "recipes" tab. This will take you to a list of recipes created by various magazines and food blogs.
If you click on the image for a recipe, the full recipe will pop up, along with the ingredients you'll need to make it. With one click, you can add all of those ingredients to your cart. (Conveniently, Instacart will also list the ingredients you might already have—like salt and olive oil, without immediately adding them, just in case you need to restock).
This is the closest Instacart gets to a meal kit service, and while it's not a bad option for days when you need some inspiration and don't know what to make, it's not the main reason why I use Instacart.
How Much Does it Cost?
This is the part where Instacart gets tricky. There are a lot of variable fees associated with using this service. Obviously, there's the tip and delivery fee (which will vary depending on what you order, where you live, and even the time of day that you order).
Still, I've also been charged fees for ordering heavy items (like cases of sparkling water) and fuel and mileage fees, which seemed to be randomly assigned depending on the current cost of gas.
It's also worth mentioning that while individual stores set their own prices on Instacart's website, they're not required to match the prices they charge in-store. That means they could actually be charging a markup on items ordered through Instacart.
Finally, some of the discounts and promotions you'll see in stores might not apply to Instacart (whereas others might!). It can be incredibly frustrating if you want to know exactly how much a delivery will cost before you start ordering, but I've found that it's sometimes worth paying extra for the convenience Instacart provides.
There's no membership fee required, but if you do sign up for Instacart+ (a $99/year subscription), you'll get free delivery and deeper discounts. You'll also receive credit back on certain purchases as an Instacart+ member, so it might be worthwhile if you use the service often.
What I Like About Instacart
It doesn't get much more convenient than same-day delivery. Usually, when I order groceries from Instacart, they're on my doorstep within a few hours, even without paying for expedited delivery.

Not only can you choose which stores you're ordering from, but you can also choose the brands just like you would if you were in the store yourself.

I love being able to communicate with my shopper when a product I want isn't available.

While Instacart's prices are higher than they are in the store, I've found that using Instacart helps me eliminate impulse buys—I can see everything in my cart and how much it costs before I hit checkout, giving me time to decide whether or not I

really

need the fancy scented hand soap.
What I Don't Like About Instacart
The prices are higher than if I were to go to the exact same store and shop for myself.

The website isn't always up to date with all of the products that are available in the store. While setting backup options for your items and chatting with your shopper help when something is sold out, the thing that I've found most frustrating is that sometimes a product I know the store carries isn't available on the Instacart website.

The website can be a bit confusing—sometimes, from the home screen, I accidentally select items from the wrong store and have to backtrack and re-select the same things from the store where I want to shop. I recommend selecting your store first, then filling your cart.

They tend to tack on a lot of arbitrary fees, and their pricing structure seems somewhat random.
My Thoughts on Instacart
If you already know how to cook and have an arsenal of go-to recipes, Instacart might be the better option for you. It's great when you know what groceries you want but just don't have the time or energy to pick them up. Just note that it's not going to save you time and energy on cooking (unless you go for that jar of minced garlic we discussed earlier).
FAQs
Question: How long do Green Chef meals take to cook? 
Answer: Your recipe card will list the approximate time each meal takes to prepare, but most of them can be made in about 20 to 40 minutes. If you're short on time, you can always choose your meals from the quick and easy category. 
Question: Is Instacart more expensive than going to the grocery store? 
Answer: Instacart is more expensive than buying the same items at the same grocery store yourself. When you buy through Instacart, you'll also pay fees and a tip. I've also found that while individual stores set their own prices on Instacart, they often don't reflect promotions or discounts you might receive in-store. 
Question: Does Instacart offer free delivery? 
Answer: Instacart offers free delivery on all orders $35+ for members who sign up for Instacart+. However, Instacart+ does require an annual $99 membership fee. Regular Instacart members will be charged a variable delivery fee per order that depends on where, what, and even when they order. 
Final Thoughts
I think that both Green Chef and Instacart are worthwhile services that can make your life easier, at least when it comes to mealtimes. I've had great experiences using both, though neither is going to be cheaper than buying and preparing your food without the help of a delivery service.
Green Chef's meal kits are healthy, delicious, and fun to prepare. Instacart makes it easy to knock out your grocery shopping tour as passively as possible without leaving the house—whichever one (or both) is right for you really depends on your shopping and eating habits and your personal preference.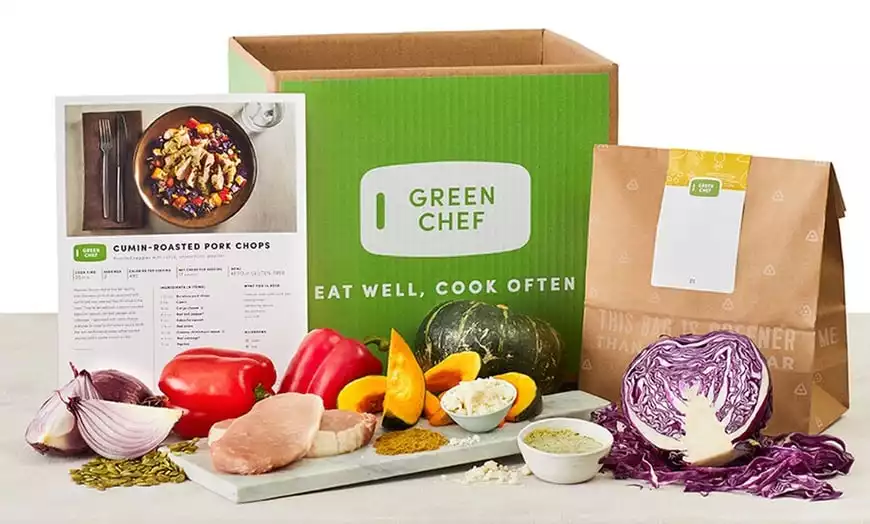 Continue reading:
Green Chef vs Home Chef Compared: I Tried Both, Back-to-Back
Green Chef vs. Blue Apron Compared: A Taste Of Each To Make An Informed Decision
Misfits Market vs Imperfect Foods Compared: Which One Should You Use?