Latest posts by Erin Jamieson
(see all)
Right now it's not surprising the meat delivery services like ButcherBox vs Omaha Steaks are being held up to comparison as demand grows. But regardless of global health trends and economies, delivery and food subscriptions have been increasing in popularity.
According to the Foundation for Meat and Poultry Research, just four percent of meat suppliers offered to order online–a figure that increased to nineteen percent by 2019.
Among one of the earliest and most established names? Omaha Steaks has offered meat delivery stretching back to the 1950s, well before the influx of the internet and online ordering. While not what it is today, the idea was appealing even if only to a few and even if only for special occasions.
Unlike full meal delivery kits such as Blue Apron or Green Chef, ButcherBox and Omaha Steaks specialize in meat alone, but which one, if either, is worth skipping in-store shopping for?
In this article I'll take a look at the comparison between ButcherBox vs Omaha Steaks on a number of key factors, telling you which has the best overall value, and which meat delivery option I prefer.
Bottom Line Up Front Summary: Omaha Steaks definitely wins the selection of meats, but the consistently higher quality cuts with higher meat grades and transparent sourcing is definitely ButcherBox here. I'd recommend Omaha Steaks if you are looking for one-off specific meat purchases. However, even with all of the Omaha Steaks promos, ButcherBox is still a better value when you go with the regular delivery box plans.
Main Differences Between ButcherBox vs Omaha Steaks:
The main differences between ButcherBox vs Omaha Steaks are:
ButcherBox sells meat and salmon, whereas Omaha Steaks sells meat, seafood, sides, meals, and dessert
Butcher Box focuses on sourcing and quality, whereas Omaha Steak focuses on a wide selection of cuts
ButcherBox offers monthly and bi-monthly subscriptions, whereas Omaha Steaks operates on individual orders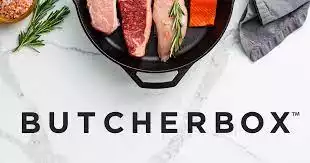 Why Go With Butcher Box?
If I had to pick one frass-fed, free-range, wild caught meat delivery service it would have to be Butcher Box. Amazing selection, impeccably quality, and seamless delivery. Customize a box or pick a pre-made medly. Try it out! #DinnerWin
Try Butcher Box
Get FREE Steaks for a Year
We earn a commission if you click this link and make a purchase at no additional cost to you.
ButcherBox vs Omaha Steaks: Which is Better?
In order to give you my honest opinion, I'll tell you how ButcherBox compares to Omaha Steaks on what I consider to be the most important factors:
How does the marketing or mission statement compare Omaha Steaks vs ButcherBox?
Though a factor some customers tend to overlook, both the marketing and company's overall mission can communicate the general ethos and focus on products and production.
Omaha Steaks emphasizes restaurant-quality food at home. Convenience and taste are central to their marketing, as well as their decades of expertise and reputation. Though Omaha Steaks sells other products as well, images of succulent, marbled steaks play central focus. They refer to their company as one past down generations for a century, and connection to the US 'heartland;' is also a point of emphasis.
ButcherBox markets sourcing standards. ButcherBox instead focuses on the quality of its sourcing, much of which is also based in Australia, though some meat is US based and salmon is sourced from Alaska. Free range, organic, hormone and synthetic-free, and partnerships both for sustainability and better conditions for the animals being raised is the focus as opposed to flavor or decades of expertise.
Does ButcherBox or Omaha Steaks have a better company reputation?
Later, we'll take a look at customer reviews. Here, I wanted to look at how long both have been in business, as well as accreditation.
ButcherBox has been in business for five years, four of which have been accredited through the Better Business Bureau, with an A-plus rating.
Omaha Steaks has been in business for a century but has offered delivery since the 1950s. The company became accredited in 1967 and also holds an A-plus rating, though lower reviews based on consumer complaints.
Shipping Policies: ButcherBox vs Omaha Steaks?
Shipping policies are important for any food subscription, no matter the products.
Omaha Steaks offers standard and express shipping, all priced by order amount. Charges range from eighteen to fifty dollars (for Saturday rush shipping). Shipping is available in all fifty United States, Canada and Puerto Rico. You can track your order online at any time.
ButcherBox offers free standard shipping and you can also track your order online at any time.
What about refunds or exchanges?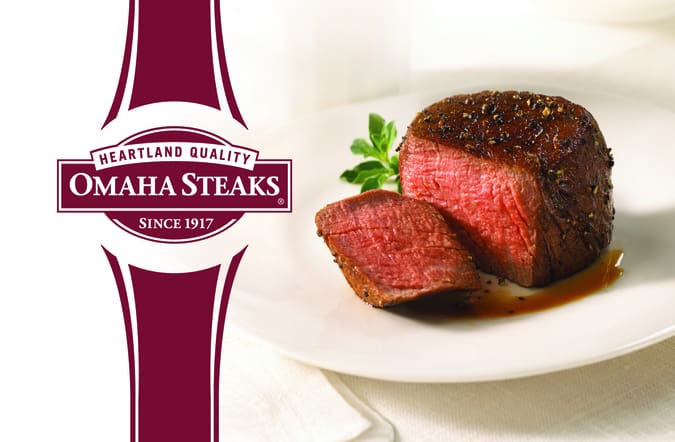 There's always a chance you or I won't be satisfied with your shipment, and for this reason, it's important to investigate shipping policies.
Omaha Steaks offers a 100 percent refund policy. For a reason, you can request money back or exchange in products by calling their customer service line.
ButcherBox does not offer refunds. Though you may be reimbursed for missing or damaged items on the shipping end, you cannot be reimbursed for a product you don't like.
What plans does ButcherBox vs Omaha Steaks offer?
In a delivery service, everyone is looking for something different, but typically flexibility is important as well as the option to cancel. For me, I prefer a good balance of both. I like the ability to select my own options but also the assurance I can easily change my mind.
ButcherBox offers monthly and bimonthly plans, with the option to pause delivery for up to half a year, as well to cancel at any time before the next invoice, though they ask you to email rather than directly call.
Omaha Steaks is a delivery service, but does not specialize in subscriptions. Their model is instead by individual orders. In that sense, ButcherBox is the true subscription service, and a bit more convenient.
What products does ButcherBox vs Omaha Steaks offer?
At first glance, Omaha Steaks simply offers more and I was impressed with the breadth of their selection of their butcher shop and meat subscription box. As a larger company you have a larger selection of goods, which include options beyond meat. Of course, quantity does not indicate high quality meat, and vise versa.
Omaha Steaks sells 11 cuts of steak, specialty steak (a small collection of grass fed quality meat; veal; filet mignon, wagyu beef, king cuts; chicken fried steak), ham, heritage breed pork, lamb, bison, ribs, bacon, and seafood (salmon, sole cod, tuna, halibut, tilapia, grouper, sea bass, mahi mahi, swordfish, snapper and more). Non-meat offerings include full meals, appetizers, soups, vegetables, potatoes, wine, gifts, and desserts
ButcherBox sells meat and Wild Alaskan salmon, with a focus on more limited cuts of steak, chicken, and pork (pork chops, boneless pork chop, and other cuts). While this is far more limited for an online butcher, I did find myself less overwhelmed shopping for options. I also felt more information and attention was paid to specific meats. Much as I appreciated the meat cut options with Omaha Steaks, I prefer the narrower focus and high quality of delicious meat from ButcherBox.
How does the quality and selection of steak compare?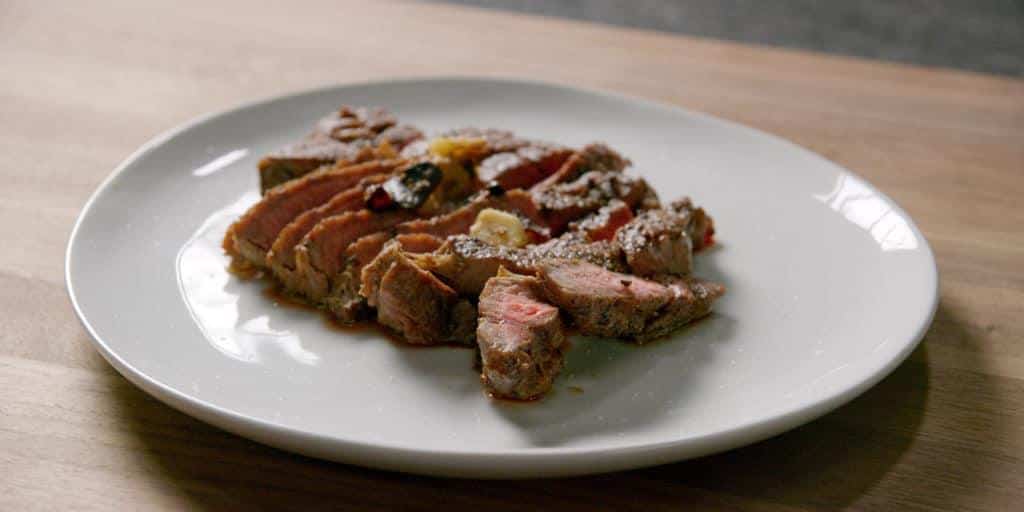 As I've already mentioned, Omaha Steaks has far more selection, and that also goes for cuts of steak. Minus the small specialty selection, almost all steak is from grain fed animals, meaning that it may be more flavorful but is also more tied to mass production.
If you are looking for grass fed meat, Omaha Steaks is not the best steak delivery option.
Meat is sourced from around the state and is produced in high quantities, It is USDA approved, but there are no specific standards for farming practices, use of hormones, or other related concerns.
They also do not mention meat grade cut quality, though this is typical for what you'd want to know when trying to select quality steak from the United States.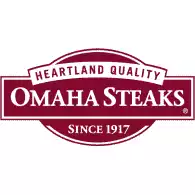 Premium Steaks & Chops | Omaha Steaks
Shop online for perfectly aged steaks, trimmed by master butchers, and backed with a 100% money-back guarantee from Omaha Steaks.
Check Prices
We earn a commission if you click this link and make a purchase at no additional cost to you.
ButcherBox sources some of its meat from Australia and some from the US, and claims to be in partnership with small ranchers & specialty cut sourcing.
ButcherBox Beef comes from grass-fed animals, are humanely raised, free of hormones or antibiotics, and also shipped in sustainable packaging (premium meats).
Though cuts vary by month, some options include NY Strip Steak, ground beef (often including free ground beef promos), top sirloin, premium steak tips, and chuck meat.
While ButcherBox certainly offers less cuts, I didn't mind so much. My biggest caveat is I would have liked to see more freedom to select the cuts you want, which is a downside to this company over Omaha Steaks.
How much does ButcherBox vs Omaha Steaks cost?
Since there are so many options with Omaha Steaks and ButcherBox is sold differently (in combo packs) it's hard to directly compare, but Omaha Steaks is actually not that much cheaper;
Of course, since ButcherBox includes some cheaper meat, it's not a direct comparison, but when you factor in shipping across the board, minus sales, you may not save much with Omaha Steaks vs ButcherBox. ButcherBox seems to me to be the better deal.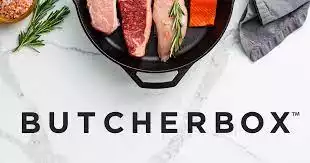 Why Go With Butcher Box?
If I had to pick one frass-fed, free-range, wild caught meat delivery service it would have to be Butcher Box. Amazing selection, impeccably quality, and seamless delivery. Customize a box or pick a pre-made medly. Try it out! #DinnerWin
Try Butcher Box
Get FREE Steaks for a Year
We earn a commission if you click this link and make a purchase at no additional cost to you.
What do other customers think of ButcherBox vs Omaha Steaks?
No matter what you think about the selection or products, one of the central concerns for any delivery service is if it delivers on its promises. In addition to my own impressions, I thought it was important to take a look at the typical customer service experience:
Omaha Steaks
Omaha Steaks received mostly below average customer ratings. On Resellerratings, the company mustered just one out of five stars based upon two hundred reviews; on Yelp they earned just 1.5 stars. The exception is Influenster, where the current average customer rating is over four and a half stars, yet this is a smaller sample, with just thirty reviews.
Customers mostly complained about the steak itself, with many describing it as lackluster and bland. Many said products were not advertised, and there were delays in shipping and refunds.
Butcher Box
ButcherBox scores better averages, with an average of three to four stars across review platforms. Those who were impressed were pleased with the flavor profile and overall quality. It is noteworthy to mention, however, that reviews on some platforms were very divided, with a 40/60 ratio for best possible vs worst possible rating.
Complaints were almost exclusively related to processing and customer service. I do think the quality of the product matters most to me, but I would like to see more consistency in terms of service.
Frequently Asked Questions
What grade are Omaha Steaks?
Omaha Steaks do not have a listed quality grade. Rather, Omaha Steaks mention that they are USDA inspected. Quality grade for steak normally gives consumers information about marbling and maturity. This can be important when selecting steak, as it gives a sense of overall quality, taste, ad preparation methods,. The method of measuring in the US considers US prime as the highest quality and accounts for just under three percent of meat on the market.
What kind of meat is Omaha Steaks?
Since Omaha Steaks is based in the US yet does not grade its meat based upon industry standards, by most, the meat is considered 'commodity meat', meaning it does not meet the standards of higher end meat. Typically this also indicates larger scale production. A good comparison is terroir vs bulk wine.
Are Omaha Steaks frozen?
Omaha Steaks arrive frozen in protective packaging to ensure food safety. They are flash frozen, which is the preferred method for meat and seafood to ensure overall quality and the freshest flavor possible. Flash freezing is accomplished by exposing food to very cold temperatures for a short period of time, as opposed to exposing to more moderate temperatures.
Is Omaha Steaks grass fed beef?
Omaha Steaks are not grass fed, but grain fed. Grain fed is typical of conventional and mass market meat, whereas grass fed, as is the case with ButcherBox is associated with free range–though not always. Grass fed animals are often associated with healthier animals yet evidence is mixed. The better side of grain fed is that it tends to be more flavorful and features richer marbling. Most U.S. meat is grain fed; Australia and New Zealand supply much of grass fed meat.
Why is Omaha known for its steaks?
Omaha has established a reputation as a producer of meat for decades; in fact, beef is among one of Nebraska's most prominent industries and has been touted the 'meatpacking capital for over half a century.
Are Omaha Steaks all natural?
It's firstly important to establish that all natural is a term that does not always mean much. However, when discussing meat, we can instead look to whether the meat contains preservatives, additives, or growth hormones. A good rule of thumb is that unless the meat claims to be free of these, it likely contains them, natural label aside. Omaha Steaks do not mention that they are free of hormones.
Is ButcherBox really humane?
When discussing meat, while some may disagree on what is, or if anything can be humane, ButcherBox does focus a good deal of its marketing discussing more humane living conditions, such as smaller scale farming, free range for the animals to roam, and a commitment to sustainability. I think that in terms of this question, this service is among your best options for a humane meat delivery, and certainly a step above Omaha Steaks.
Final Verdict: I would choose ButcherBox over Omaha Steaks.

Bottom Line: ButcherBox, despite its reputation for high prices, has an edge over Omaha Steaks for the best value. Omaha Steaks does not provide information on sourcing, does not have as high of standards, and is not far cheaper as one might imagine. In addition, what should be the biggest benefit for Omaha Steaks–that is, flavor, is in fact not delivered.
The one area that Omaha Steaks does have an edge over ButcherBox is with its return policy. ButcherBox means risking $130-$150, and there is discrepancy in experiences when it comes to delivery and customer service. So proceed with caution.
Where to Buy: You can order from ButcherBox here, though as of late March 2020, they do have a waiting list.
Alternatives: Still looking for another meat delivery or meat subscription option? Check out recommendations for best organic meat delivery (meat delivery service for organic chicken, wild salmon and mixed box individual cuts).
You can also read our more specific ButcherBox Alternative recommendations.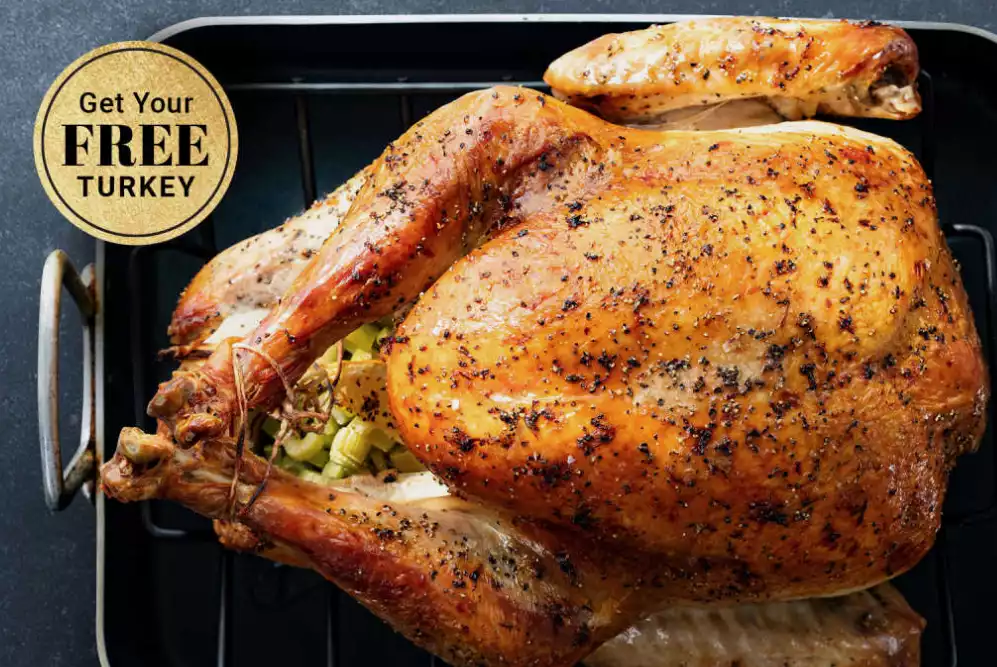 Try ButcherBox Now!
ButcherBox delivers 100% grass-fed beef, free-range organic chicken and turkey, humanely raised pork, and wild-caught seafood directly to your door. Get 1 FREE TURKEY for Thanksgiving.
Order Now
We earn a commission if you click this link and make a purchase at no additional cost to you.
Recommended Meal Kit & Best Meat Delivery Service Options: