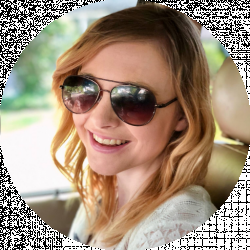 Latest posts by Erin Jamieson
(see all)
Main Differences Between ButcherBox vs Wellness Meats:
The Main Differences Between ButcherBox vs Wellness Meats are:
ButcherBox offers five subscriptions to choose from, whereas Wellness Meats offers delivery for individual orders
ButcherBox sources its meat from the US and Australia, whereas Wellness Meats sources all of its meat from Missouri or Illinois
ButcherBox offers limited refunds and has poorer ratings for service, whereas Wellness Meats does not have a return policy but has an excellent record of service
ButcherBox specializes in meat and salmon, whereas Wellness Meats offers snacks and a wide range of seafood
With Easter and Passover around the corner in midst of a pandemic, there's little wonder that meat delivery services like ButcherBox and Wellness Meats are garnering attention. In fact, I came across both ButcherBox and Wellness Meats in outlets as varied as CNET and the Illinois Times.
But make no mistake: Butcher Box and Wellness Meats didn't catch my eye just because of the current circumstances. What also interested me is that both BucherBox and Wellness Meats were marketing themselves in a category that's growing in popularity: so-called natural, responsible, and sustainable, and organic meat.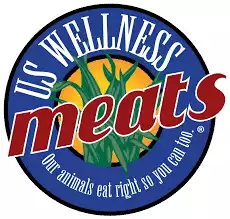 We all know there are some concerns with meat, especially red meat. But it looks like ranchers are responding, advocating for leaner meats lower in cholesterol and raising animals with more nutritious, sustainable and humane conditions–as both ButcherBox and Wellness Meats claim to do.
But what made me especially curious was how well that would play out in a meat delivery service. Can you really have meat that's sustainable, healthier, and shipped to your door?
In this review, I'll look at ButcherBox vs Wellness Meats compared, give you my honest opinion, and tell you which food delivery service is worth your money.
ButcherBox vs Wellness Meats: Which one do I prefer?

I was drawn to both Butcher Box and Wellness Meats because they both seemed to have a model that went a step above and beyond what is typical for meat and seafood delivery services. A company like Omaha Steaks, for example, promises gourmet meat (ribeye, ground meat, etc…) but doesn't have much information when it comes to the actual quality of their products.
But, as is always important for me, I needed to investigate: just how special are these two companies?
How does the two company's marketing differ?
It's not the most exciting aspect, but the first thing I notice about a delivery service is how it's being marketed. A company's mission statement, philosophy, and even its origin story tells me what they care most about, and what they're promising the customer.
ButcherBox had been in business for five years and was founded by Mike Salguero, who saw a need for a way to give people access to grass-fed beef and other meat. The start-up blossomed into a success, per their telling, and now they tout themselves as a 'friendly butcher' with humane practices, quality meat, and a ready supply.
Wellness Meats also heavily markets its grass-fed beef. Like ButcherBox, Wellness Meats also mentions partnerships with ranchers but places a great emphasis on sustainable farm practices.
My Takeaway: Both ButcherBox and Wellness Meats appear to be appealing to a similar consumer base, but I noticed that ButcherBox emphasizes humane living conditions for its animals, while Wellness Meats emphasizes issues of sustainability. My ideal would be to have an emphasis on both, but both companies go beyond what is typical of conventional meat or seafood delivery service.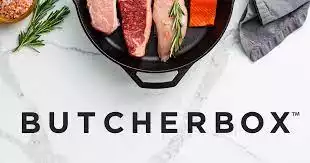 Why Go With Butcher Box?
If I had to pick one frass-fed, free-range, wild caught meat delivery service it would have to be Butcher Box. Amazing selection, impeccably quality, and seamless delivery. Customize a box or pick a pre-made medly. Try it out! #DinnerWin
Try Butcher Box
We earn a commission if you click this link and make a purchase at no additional cost to you.
How do shipping and handling policies compare for ButcherBox vs Wellness Meats?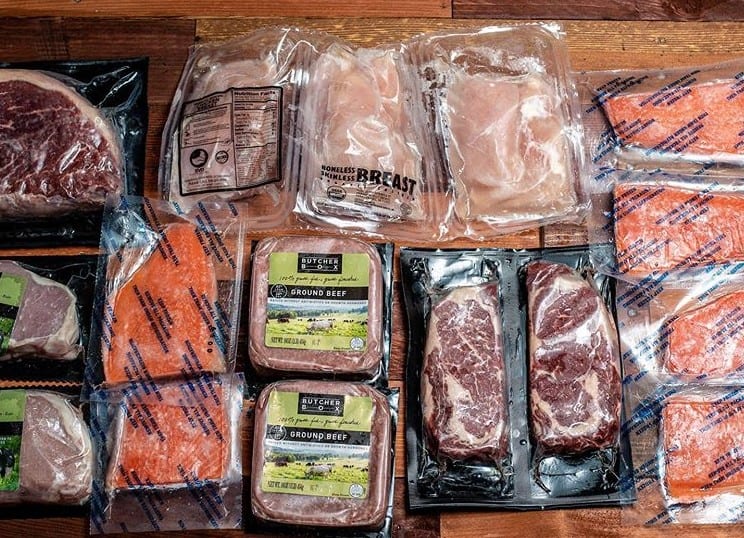 Whenever I look into signing up for a delivery service, I make sure that the shipping policies are clear, fair and consistent.
ButcherBox offers free delivery through FedEx. Once you place your order, you'll receive it within two to three days, shipped in sustainable packaging. You can cancel orders by emailing customer service, but they don't offer a direct phone line. They ship to all 48 contingent United states, so that excludes Alaska, Hawaii, territories and international locations.
Wellness Meats ships to all fifty states, and also Puerto Rico and Canada. There is a small shipping fee, which is based on the weight of your package. Other shipping requirements include minimal order of $75 and seven pounds of meat. The meat arrives in Styrofoam containers. Like ButcherBox, Wellness Meat ships via FedEx and arrives in an average of three days.
My Takeaway: If you live in Canada, Alaska, Hawaii, or Puerto Rico, Wellness Meats is the clear option. While shipping policies are fair enough, one thing that turned me off a little is that Wellness Meats advertises free shipping; in reality, it is free for the labor that goes into packaging, not free shipping overall.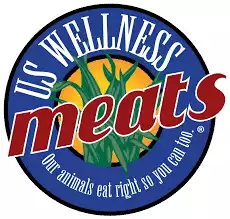 What should I know about the return or exchange policy for ButcherBox vs Wellness Meats?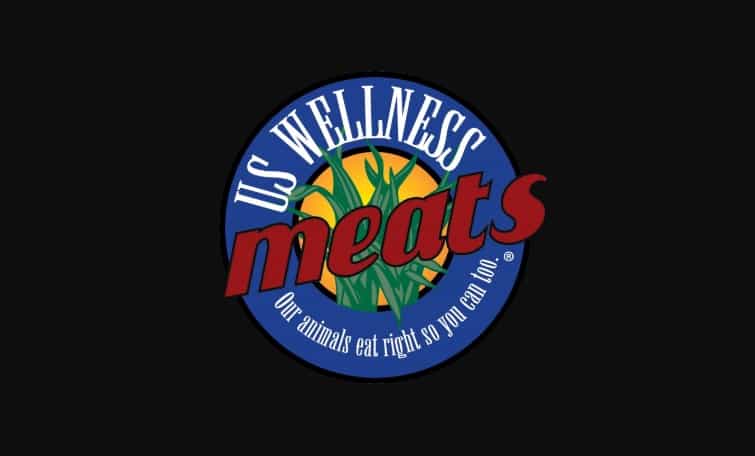 I always go into looking at a food delivery service with the understanding that return policies may not be as generous as I would expect for something like a clothing subscription, since food is perishable. Still, it's important there are some reasonable policies in place.
Butcher Box only offers refunds for damaged or missing items, but not for any other reason.
Wellness Meats does not mention a refund or return policy at all, or at least does not make it clear. There are a variety of ways to contact Wellness Meats, which include a customer service email, phone line, and also a physical address.
My Takeaway: Neither return or exchange policy is ideal but I was far more satisfied with Butcher Box, as at least they have one that customers can readily find. The lack of transparency for Wellness Meats concerned me.
What products does Wellness Meats vs ButcherBox offer?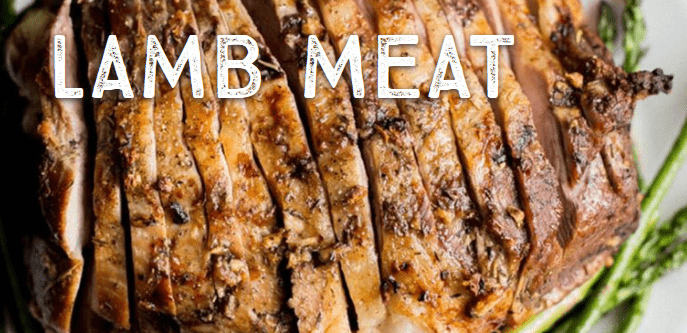 Something that struck me immediately when comparing Wellness Meats vs Butcher Box was the sheer difference in inventory. While Butcher Box seems fairly niche, Wellness Meats has a substantial inventory of a variety of products.
Butcher Box offers beef (including excellent ground beef), bacon, pork chops, chicken breast, and some fish (mainly Alaskan salmon). The cuts vary depending on the month and subscription you order.
Wellness Meats allows you to browse a whole catalog of specific cuts and animal protein products for beef, lamb, bison, heritage breed pork (bacon), seafood (salmon, halibut, sablefish, sole, sea scallops, shrimp, mackerel and tuna), and poultry.
My Takeaway: It depends on what you're looking for. I found myself a little overwhelmed by just how many products Wellness Meats offered, but also excited by the vast array of choices. ButcherBox organic meat delivery service has a few products, which is neither inherently a bad or good aspect. They also like to throw in complimentary promos of ground beef, which is a great value add.
What subscription plans does Wellness Meats vs ButcherBox offer?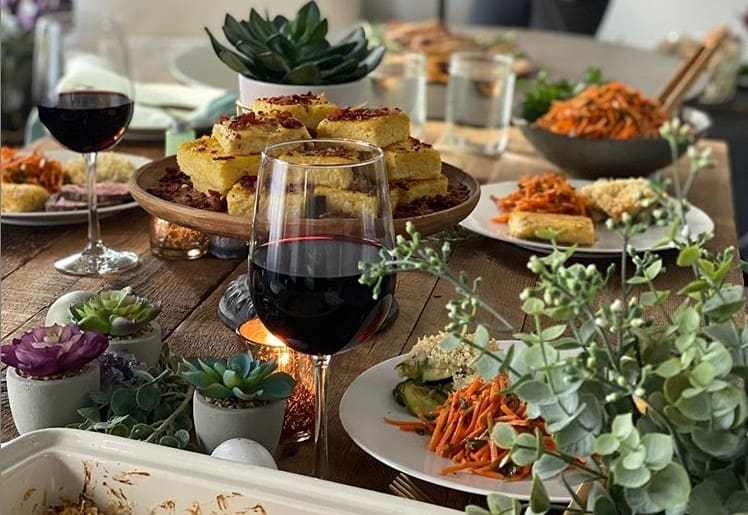 Subscription plans are part of what appeals to many for delivery services; you have meat or seafood shipped and don't have to worry about ordering again. Of course, the downside to a subscription plan is flexibility. My ideal is a subscription-based plan that allows you to skip months, cancel, and tweak your order when you need to.
ButcherBox
ButcherBox offers the flexibility I seek in a butcher subscription service (meat delivery service). You can skip months and even choose how frequently you receive your packages (from every week to once every five weeks). In addition, ButcherBox offers five plans to choose from:
Mixed Box: Just as it sounds, a mixed box gives you different meats and cuts. Each box comes with eight to eleven pounds of meat (including ground beef) and costs $129 a month.
Beef and Chicken; Beef and Pork (bacon); or All Beef: These boxes are perfect if you have a favorite meat combination, and like the Mixed Box, also offer eight to eleven pounds per box for $129.
Custom Box: My personal favorite of the subscription options, the Custom Box allows you to select any meat and cuts that are currently available. You'll get anywhere from nine to fourteen pounds, but it does cost most, at $149 per shipment. This is also a monthly shipment, with less flexible shipping schedule options.
Wellness Meats
Wellness Meats does not offer subscriptions. They are a traditional delivery service, meaning you place individual orders.
My Takeaway: If you like the convenience of a subscription, ButcherBox is the only option of the two, and while expensive, the flexible scheduling means you can order to fit your lifestyle. Wellness Meats is a traditional model, which is not a negative if you just want to order meat every once in a while. It's also true that if you love seafood, like I do, Wellness Meats has a lot more to offer.
How does the quality of meat of seafood compare between ButcherBox vs Wellness Meats?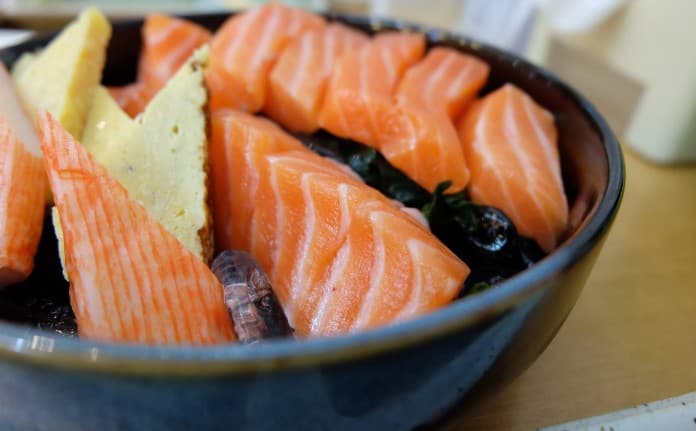 When discussing the quality of meat or seafood, I'm concerned not just with taste and selection, but issues of sourcing and the use of antibiotics, growth hormones, and how the animals were raised.
ButcherBox sources meat from both the US and ranchers in Australia. While they do not identify them, the company claims to work in partnership with individual ranchers which are held to high standards. Animals are raised free range, and do not have added growth hormones, synthetics, or antibiotics. Their beef is grass fed (pasture raised grass fed beef).
Wellness Meats identifies specific farms they source their meat from, all of which are in Missouri or Illinois. These farms adhere to sustainable practices, and like ButcherBox, meat is grass fed (grass fed beef), free of hormones, and antibiotics.
My Takeaway: Initially I expected to be more impressed with ButcherBox due to its marketing, but Wellness Meats gets a slight edge in terms of transparency. While both have admirable standards, Wellness Meats, by identifying local farms, means they could potentially have more control over the standards of their meat. At very least, they are also more local. That said, neither services explictly state that they offer all organic meat, unless specifically stated (e.g. our ButcherBox chicken stated that it was organic meat).
What do other customers think about Wellness Meats vs ButcherBox?
While I have my own impression, I always like to look at what others think about a delivery service, especially when it comes to customer service. This is especially important for the delivery service, and it's also important to look for trends.
Wellness Meats does not have a Better Business Bureau profile. While not unheard of for an eCommerce business, I was a little concerned about this. On TrustPilot, customers mostly had an excellent experience, awarding the company 4.8 out of 5 stars based upon over 1,900 reviews, with nearly ninety percent of customers awarding the company 5 out of 5 stars. Customers raved about the taste and quality of meat. The few complaints mentioned order delays.
Butcher Box, in contrast, holds an A rating with BBB. To get a fair comparison, I looked at a variety of platforms and overall ButcherBox averaged just three out of five stars. In addition, the reviews were polarizing. While as much as 40 percent would award the company the highest score possible, 60 percent awarded it the worst. Customers loved the flavor profile, but were displeased with poor customer service.
My Takeaway: Both Wellness Meats and Butcher Box are praised for the taste of their products. I'd like for Wellness Meats to register with BBB, but there's enough feedback and substantial reviews that it's clear Wellness Meats delivers far better in terms of customer service.
Alternatives to Try
The biggest downside to Wellness Meats is not having an option for a subscription. If you are still sold on a subscription service for meat or seafood but aren't convinced by ButcherBox, consider these alternatives: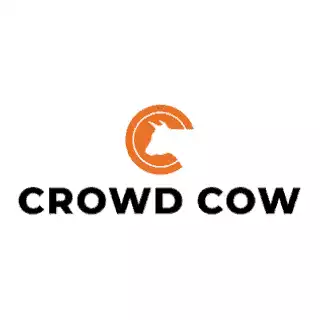 Online Meat & Seafood Delivery | Crowd Cow
Get grass fed steaks, pasture raised craft beef, pastured chicken, heritage pork and more meat you can't find anywhere else ― delivered right to your door.
Build Your Box
We earn a commission if you click this link and make a purchase at no additional cost to you.
Frequently Asked Questions About ButcherBox vs Wellness Meats
Where is Wellness Meats located?
Wellness Meats partners with four different farms in Missouri and Illinois: in the Northeast near the Mississippi River; near Canton; Taylor; Wyaconda; and in Virgina, Illinois. They do also mention working with other small farms depending on the time of year. They are headquartered in Canton, with a full mailing address, email, and direct line for customer service. For the most part, I appreciated the transparency and that you could trace most of their meat to specific farms.
Does US Wellness Meats offer a coupon?
Wellness Meats does not typically offer a coupon on its site. It is possible to find a coupon for Wellness Meats on external sites for fifteen to twenty percent off your order; however, it's always good to be cautious and check to make sure the coupon is valid. Your best bet is to stick to the Wellness Meats website and wait for sales or promotions. I tend to stick with coupons I know are valid.
Does Wellness Meats offer wholesale or affiliate programs?
Wellness Meats does in fact offer an opportunity in both areas. You can slash the cost of your purchase by buying in bulk, though I'd always recommend first trying the meat and service. As far as the affiliate program, you can partner with them by agreeing to promote or recommend their products on your blog. To be clear, I am not an affiliate of Wellness Meats, and in fact am wary of such programs. It's always important when reading a review to see if someone is a partner, or if that company offers such programs. This review, however, is my unbiased opinion.
Are Wellness Meats aged?
Some Wellness Meats are aged, while others are not. Aged options include all beef/ beef products. The rest of their meat is not aged. The company states that they age their beef for a 'more flavorful product' and aged an average of thirty days using what's called a wet aging process. A wet aging process involves vacuum sealing beef and letting it age in a refrigerator, which allows for tissue breakdown to occur and a more tender meat.
How long do Wellness Meats meat last?
While they mention that how long any product lasts can depend on the meat itself, it did not strike me as much different than what you'd expect of most meat. They recommend keeping meat no longer than seven days in the refrigerator, while meat can last a long time in the freezer so long as the vacuum seal hasn't been broken.
Is ButcherBox cheaper than Whole Foods?
As someone who was originally more familiar with Whole Foods for a source of sustainable, humanely raised meat, Ii think it's only natural that some may wonder how the two compare. It does depend on the product, but if I look at a popular product, such as NY Strip Steak, delivery will run just a few dollars cheaper with ButcherBox.
How long can ButcherBox sit outside?
One of my concerns about food delivery, especially something perishable like meat or seafood, is how long the box can sit out in case I happen to be out when the package is delivered. ButcherBox can sit out for as long as six to eight hours, as it's carefully packaged with dry ice.
Final Thoughts on Wellness Meats vs ButcherBox
If you don't want a subscription you should definitely go with Wellness Meats (or look for alternative).
That said, if you like having a regular meat delivery service, ButcherBox IS the market leader here and well worth the money.
To be clear, neither company is perfect, and both have models I like, with a focus on natural meat free of antibiotics, growth hormones and other additives (high quality meat). That said, Wellness Meats offers a greater selection, has more transparency when it comes to sourcing, and has a substantial advantage for customer service. My caveat is to start with a small order, due to their lack of refunds.
Where to Buy: You can buy any Wellness Meats products by hitting the "Shop All" button on the company's Main Page. You can also peruse specific categories, such as Beef, Lamb, and other meats, as well as specialties such as Special Diets or Snacks.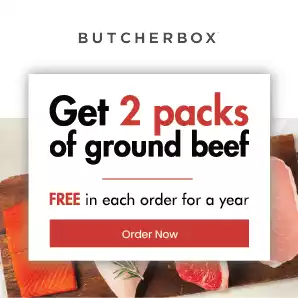 Try ButcherBox Now!
ButcherBox delivers 100% grass-fed beef, free-range organic chicken, humanely raised pork, and wild-caught seafood directly to your door. Get 2 packs of ground beef FREE in each order for a year.
Order Now
We earn a commission if you click this link and make a purchase at no additional cost to you.
Recommended Reads: